Today I am sharing part of three of my trip to Germany! First we spent a day at Castle Kranichstein, then we explored the adorable town of Miltenberg. Our third stop was to visit one of the prettiest castles in Germany: Mespelbrunn Castle.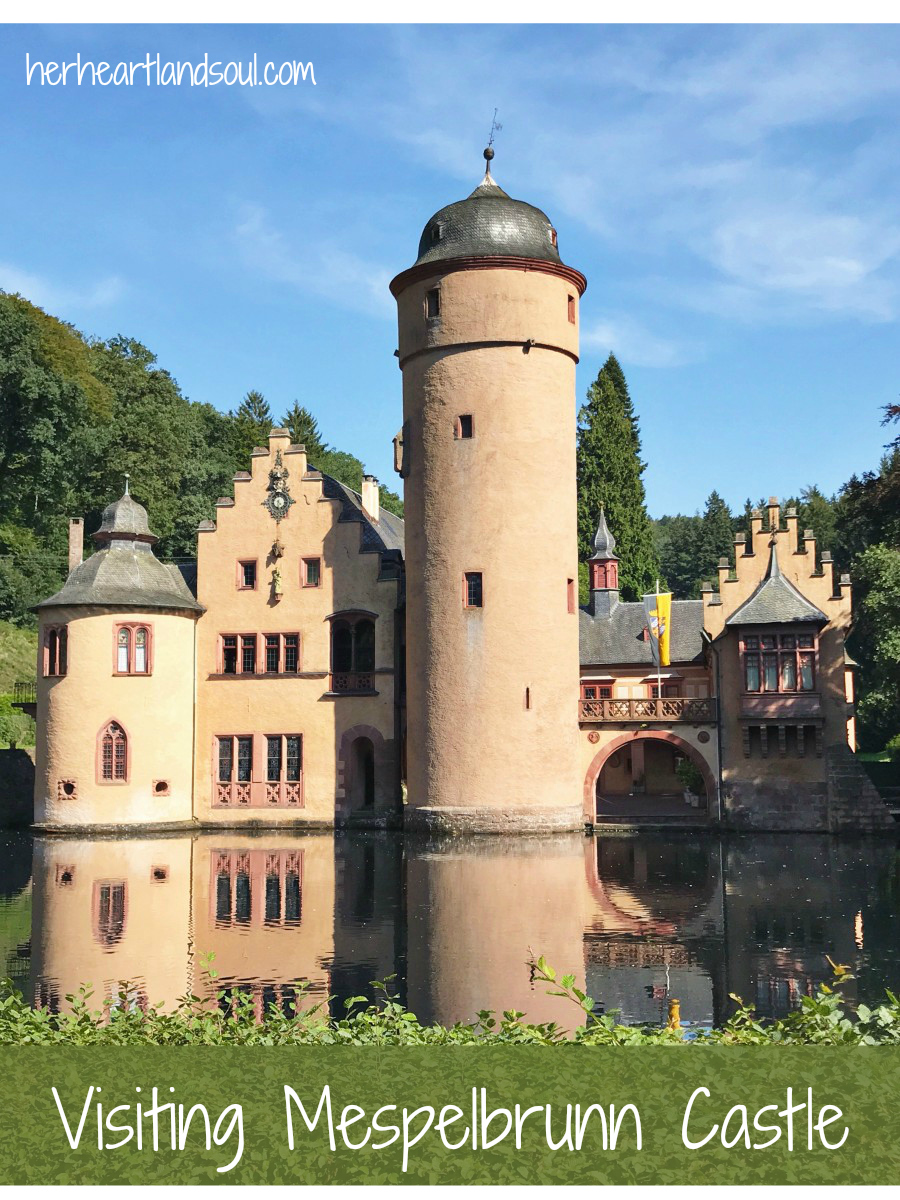 Visiting Mespelbrunn Castle
Mespelbrunn Castle is an absolutely beautiful castle nestled into the forest in Bavaria. It's less than an hour away from Frankfurt but feels like another world.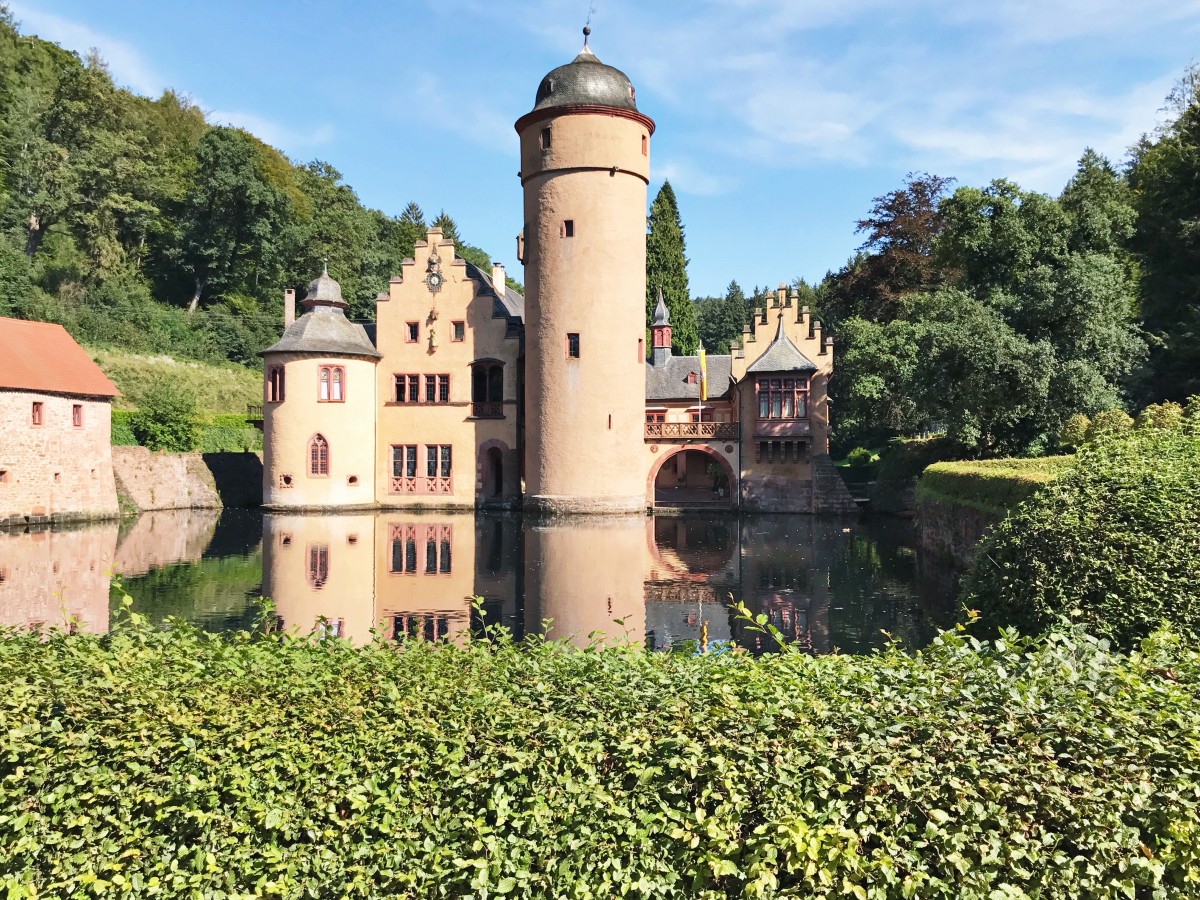 The castle was first built in 1427. Its remote location helped it survive history, as it's one of the few Franconia castles that wasn't destroyed during the 30 years war. The moat probably didn't hurt its chances of survival either… 😉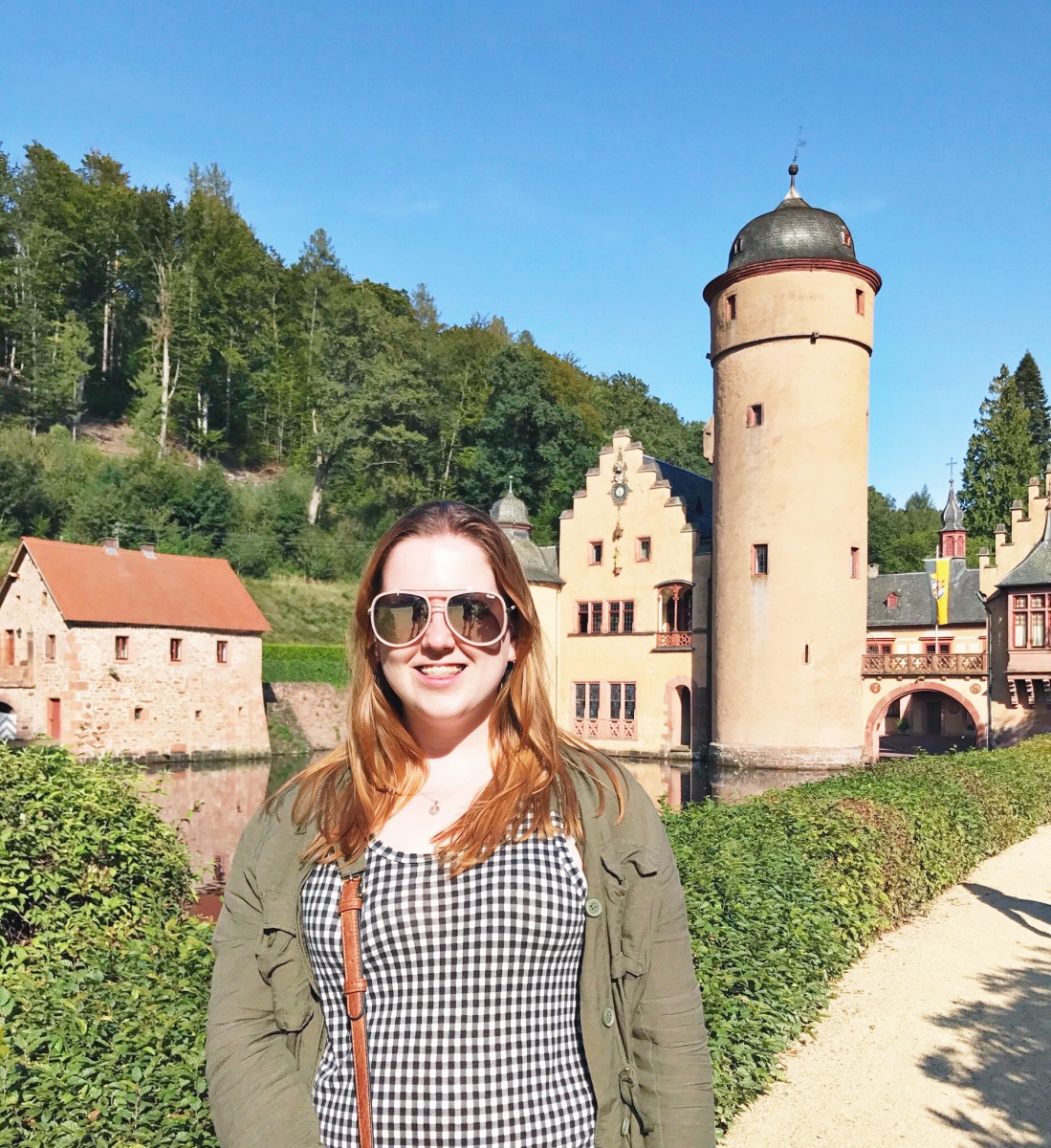 I truly felt like I stepped into a story book.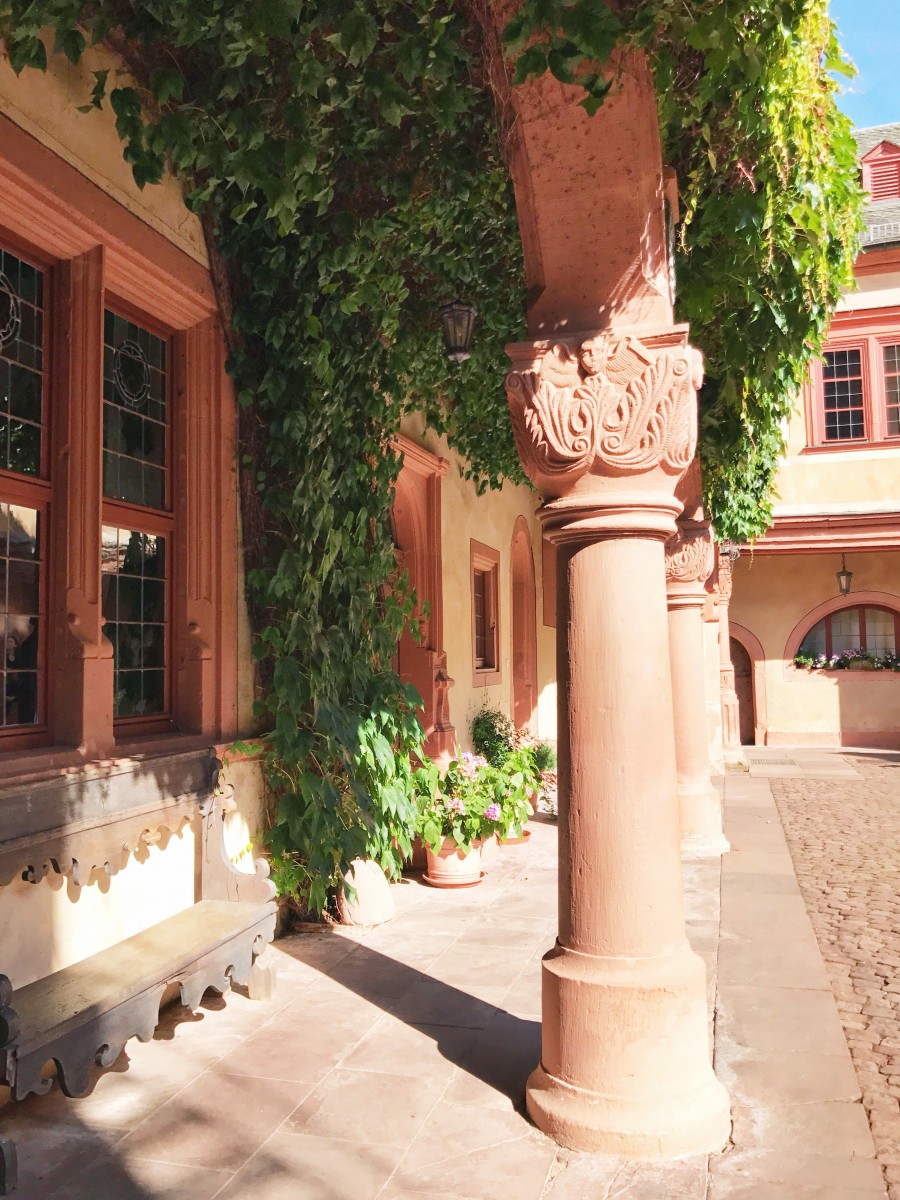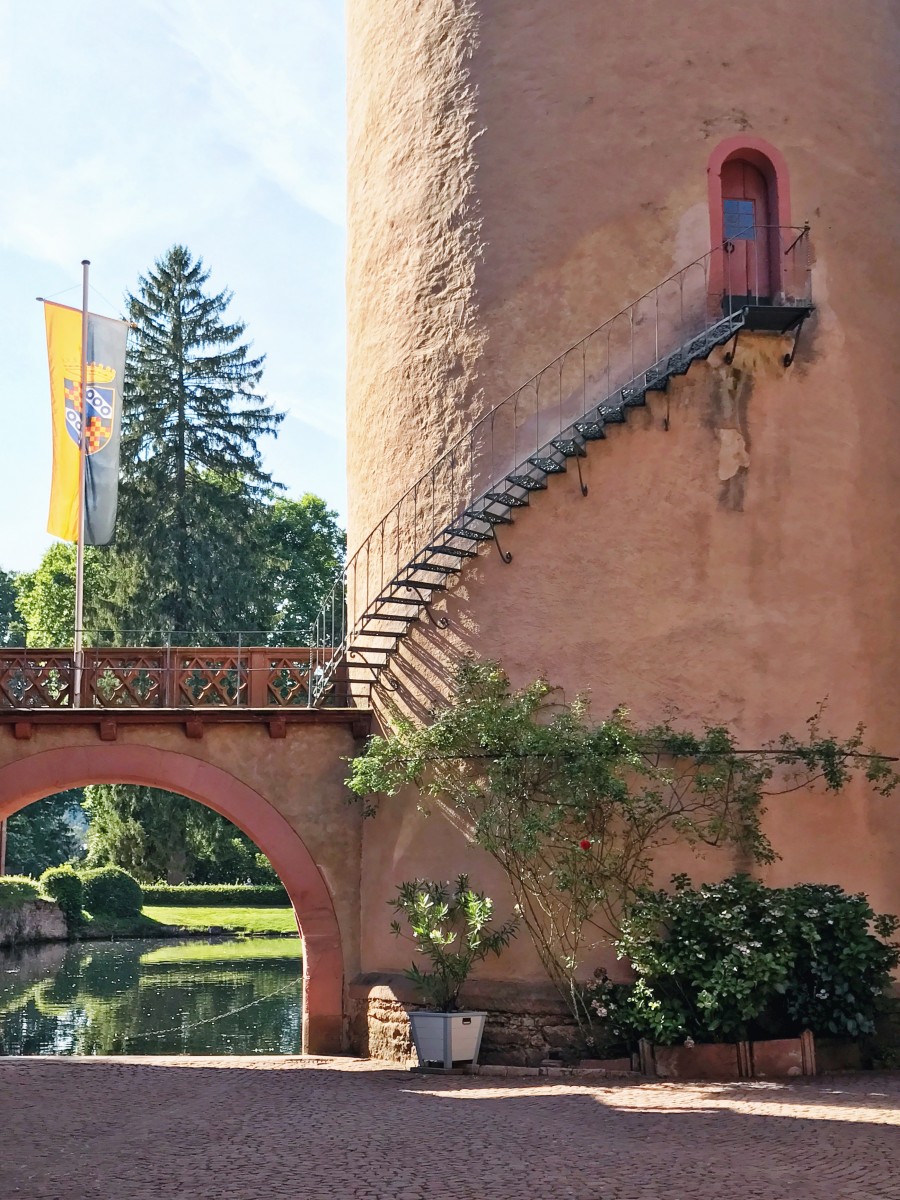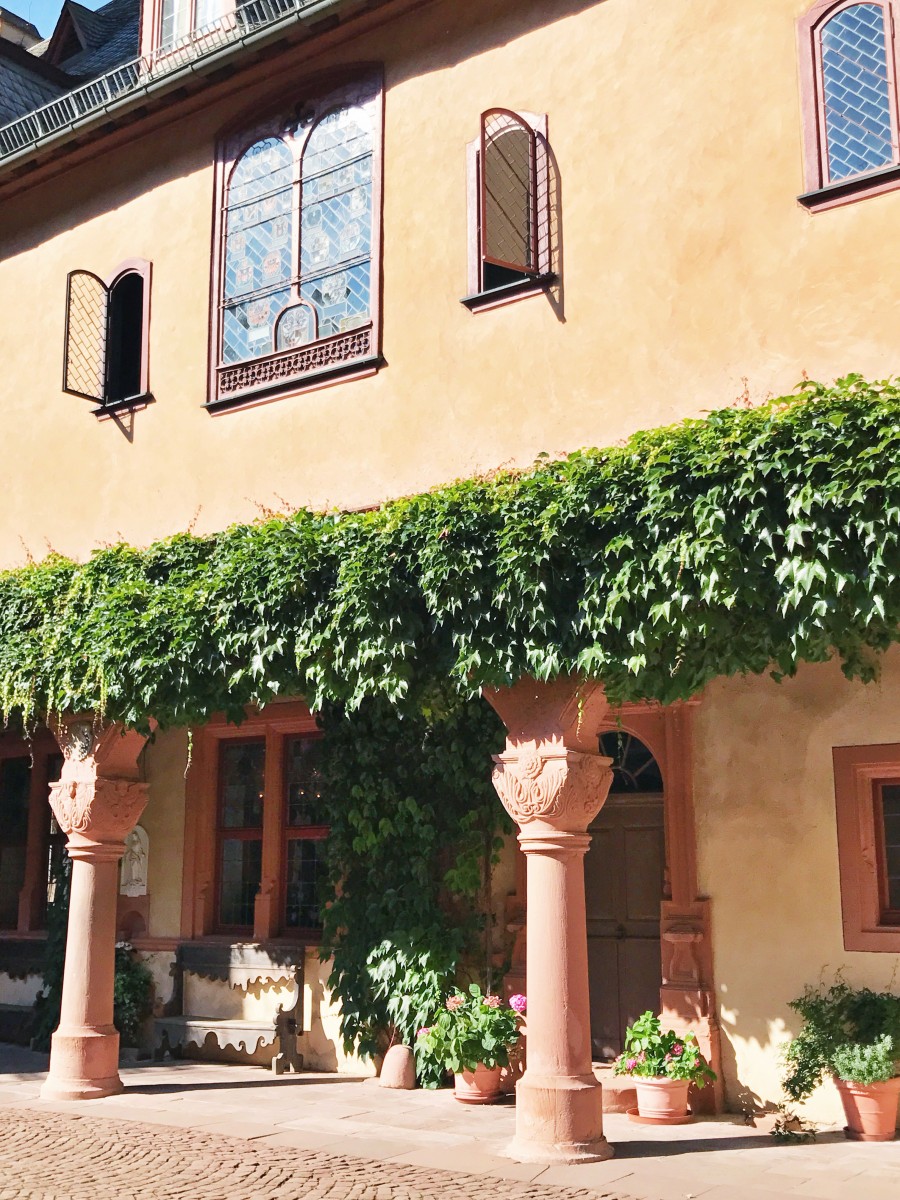 I call this shot #porchgoals.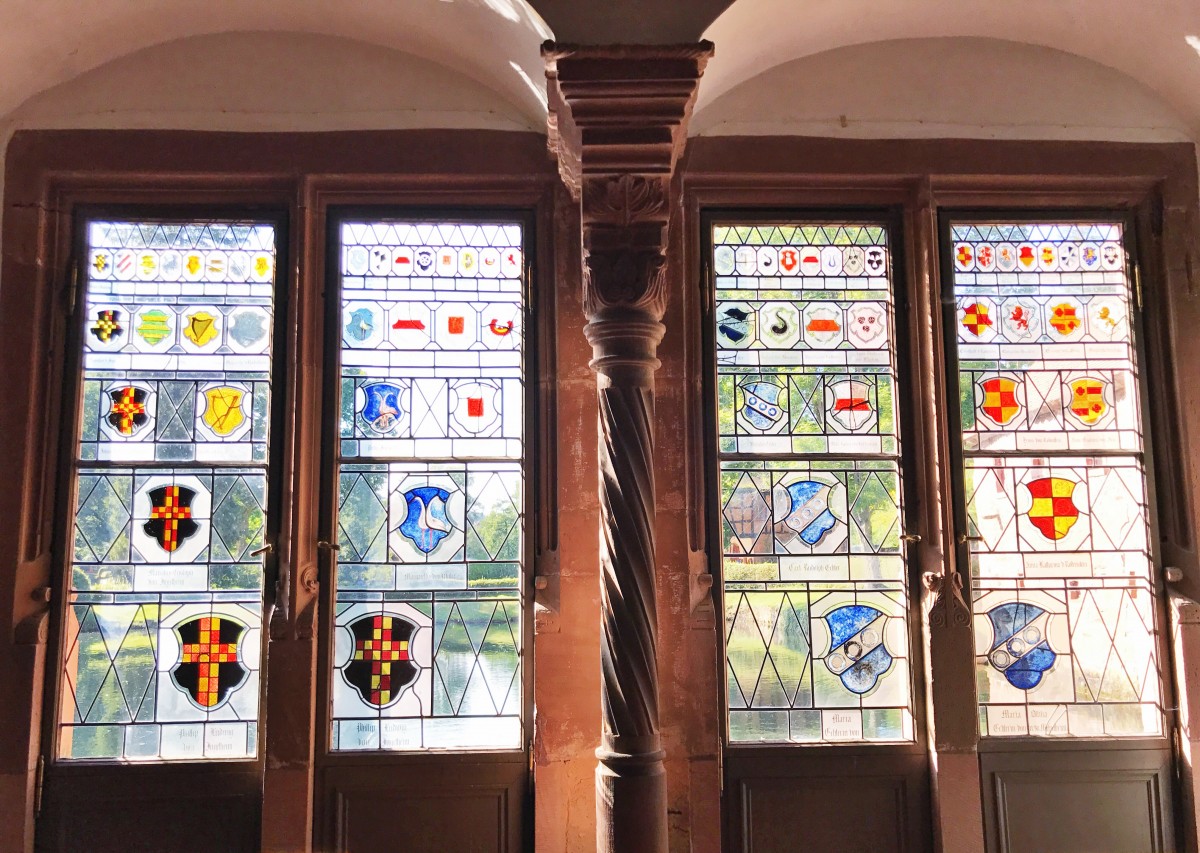 As beautiful as the outside of the castle is, and as happy as I would have been to just walk around the grounds, it was a real treat to tour the inside of the castle. There is so much history it oozes from the walls. Here the family tree of the castle owners is displayed via coat of arms in stained glass.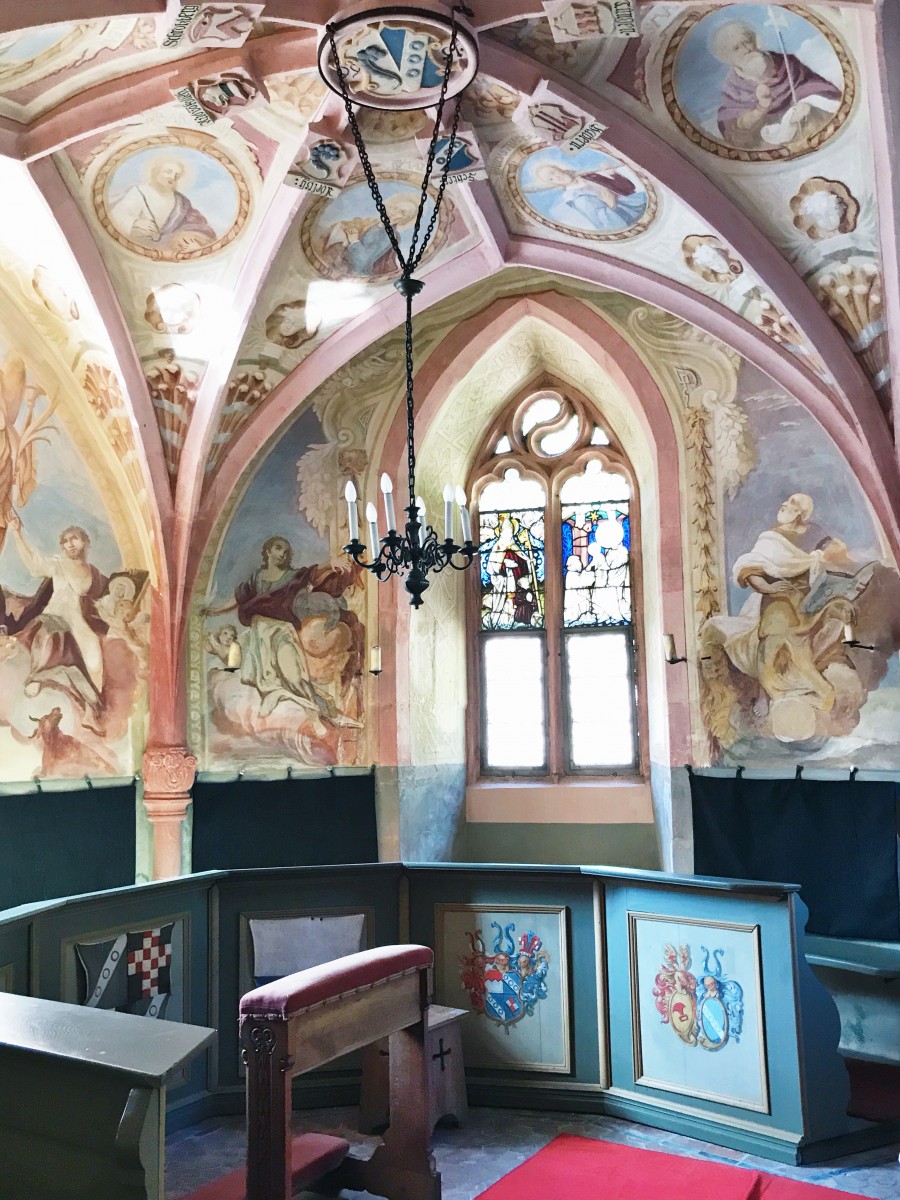 A little chapel for the family's personal use.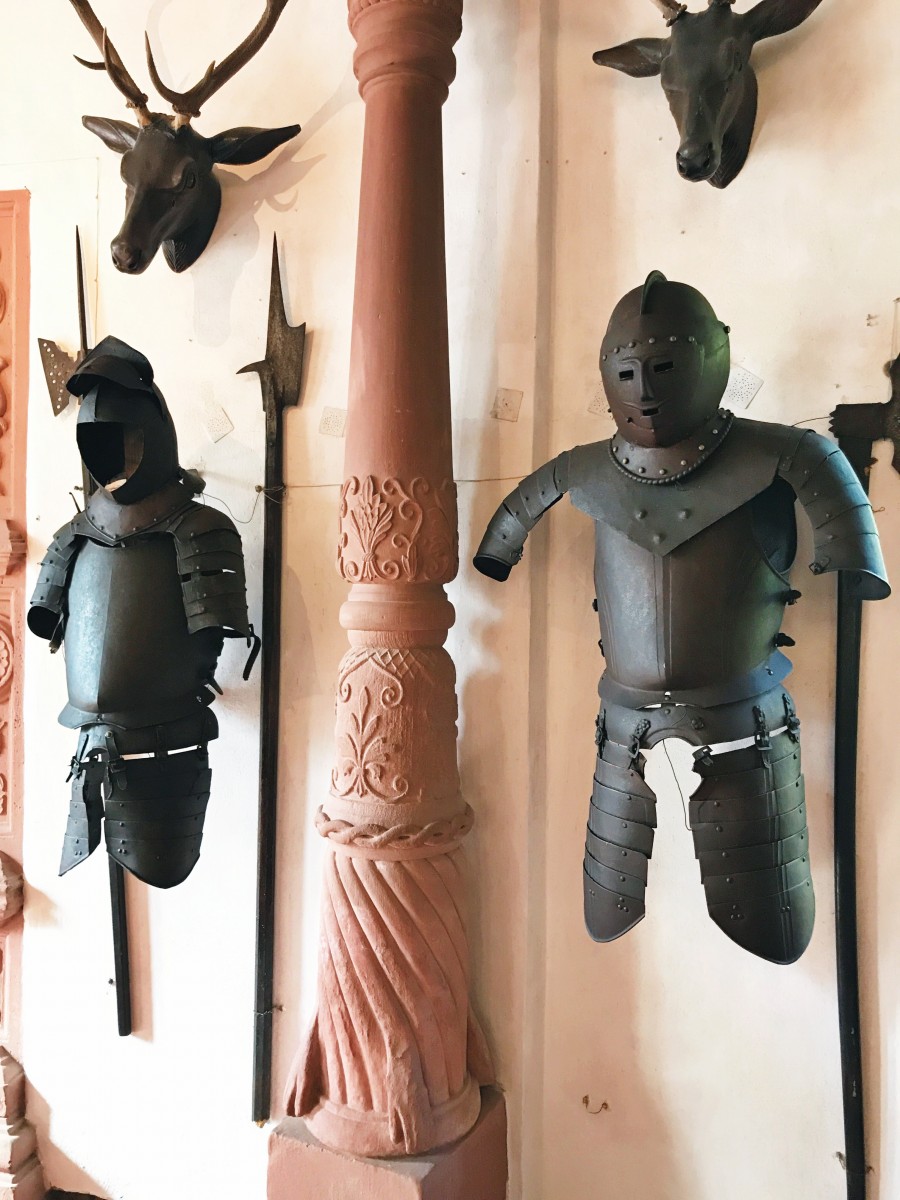 Suits of armor for when the castle needed to be defended from local bandits. I can't even imagine how uncomfortable these must have been to wear.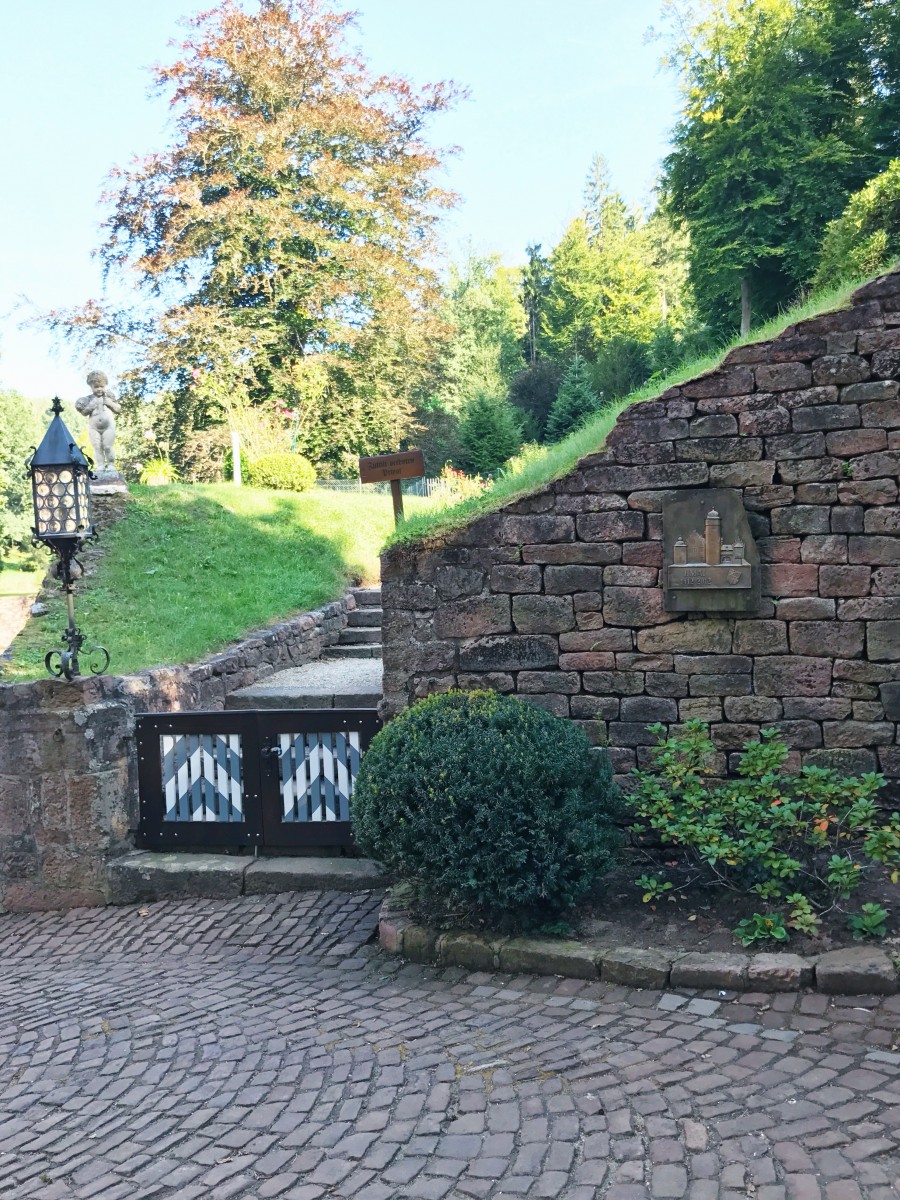 There's so much charm literally everywhere you look.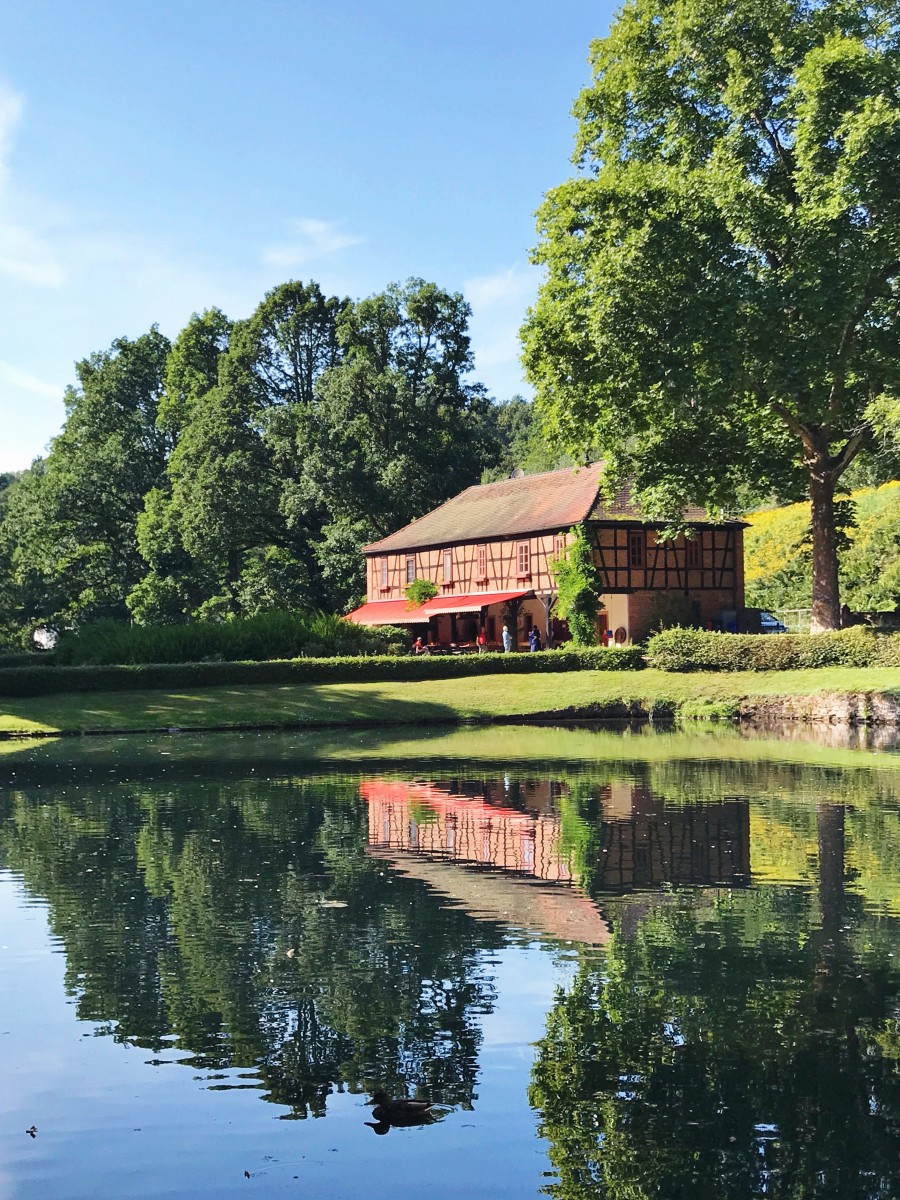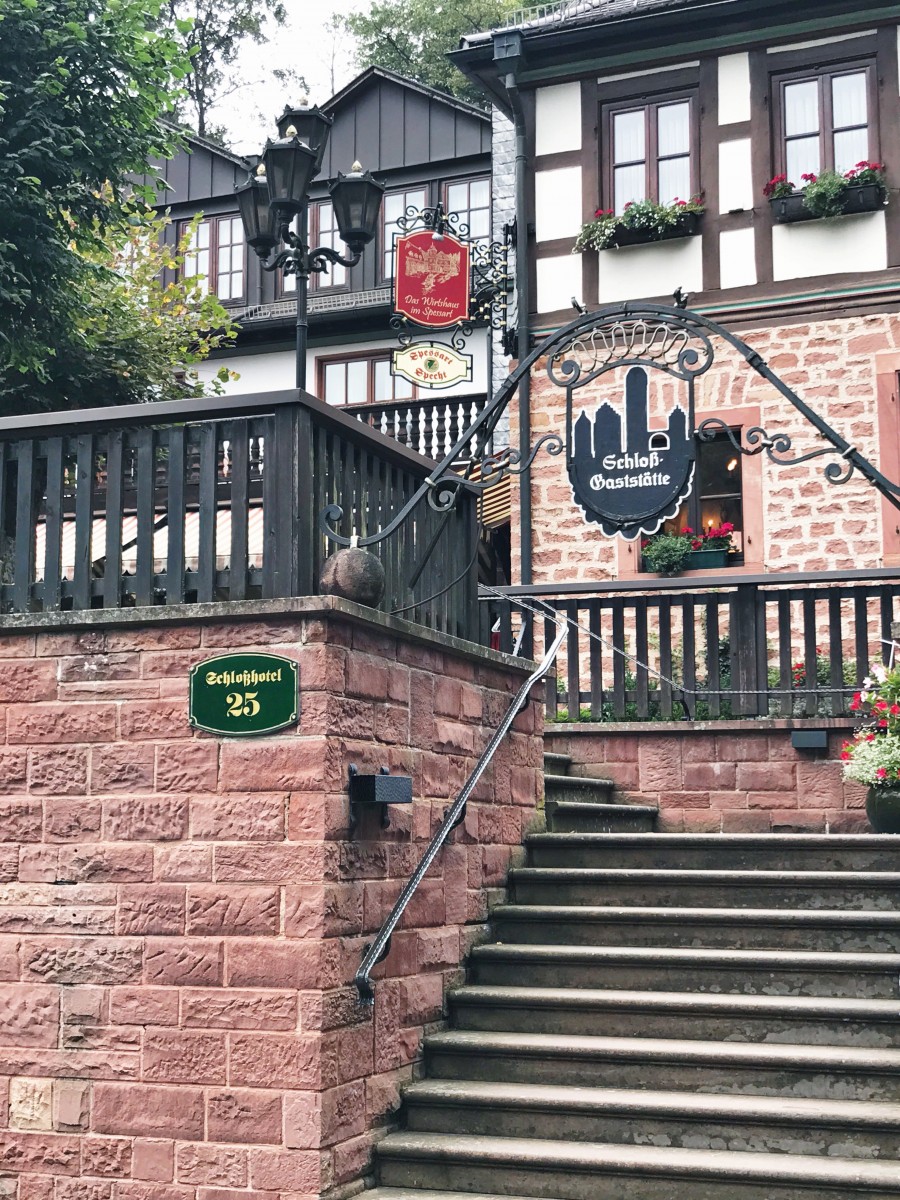 Schlosshotel Mespelbrunn
After exploring the castle and its grounds, we headed to our hotel for the evening. Schlosshotel Mespelbrunn is just a few steps away from the castle and is a hotel with over 100 years of history itself.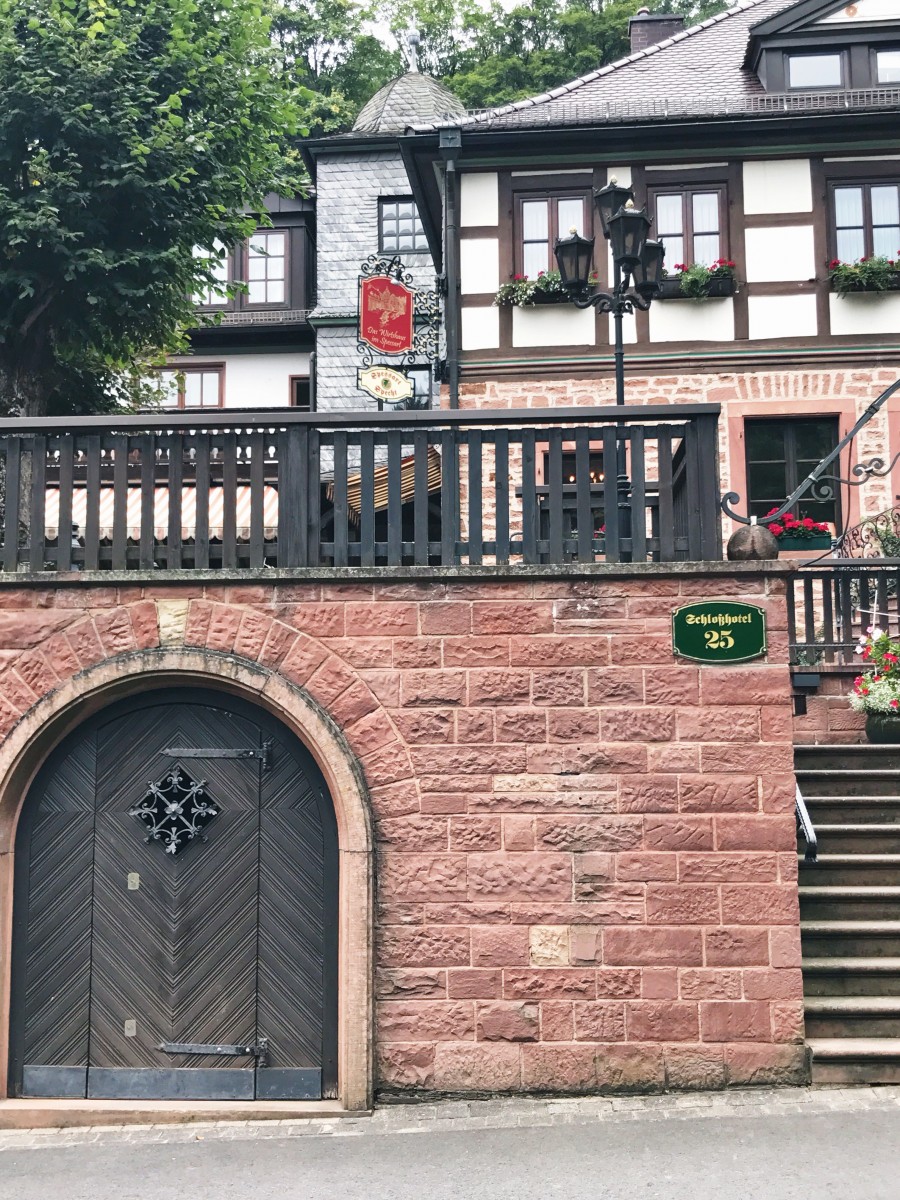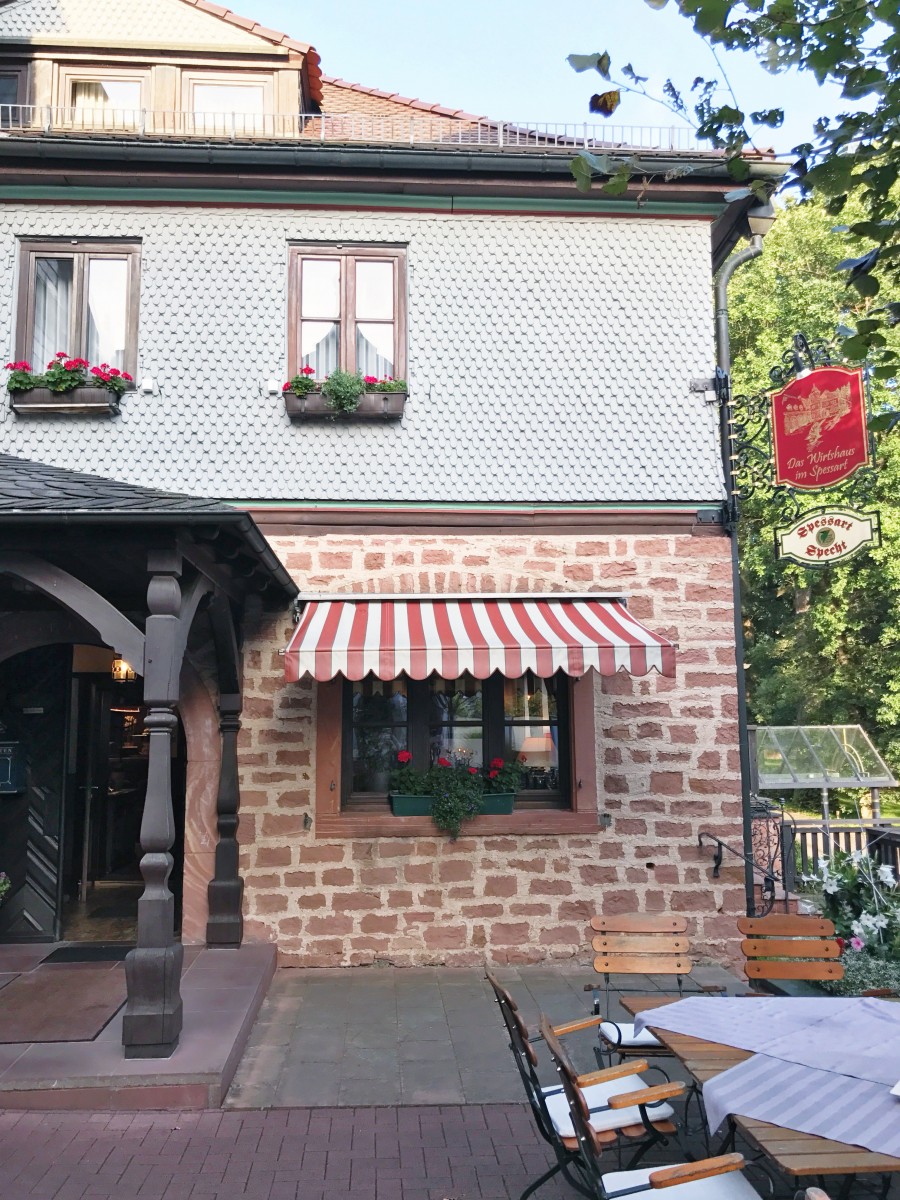 I can't get enough of this charming decor.
One of my favorite parts of this trip were the nights we spent sitting around the dinner table reliving our adventures from the day and getting to know each other better. Traveling with other writers and bloggers is such a special experience.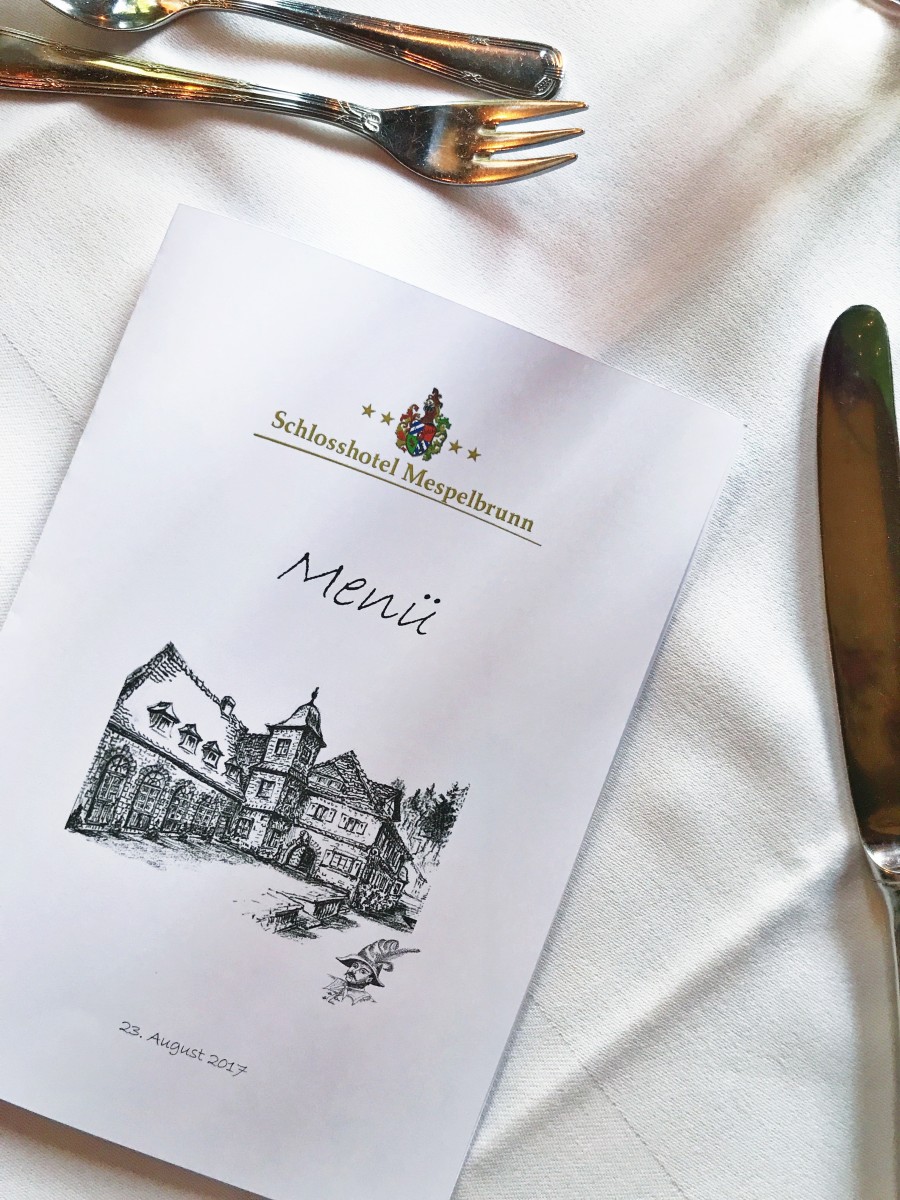 Our dinner menu for the evening.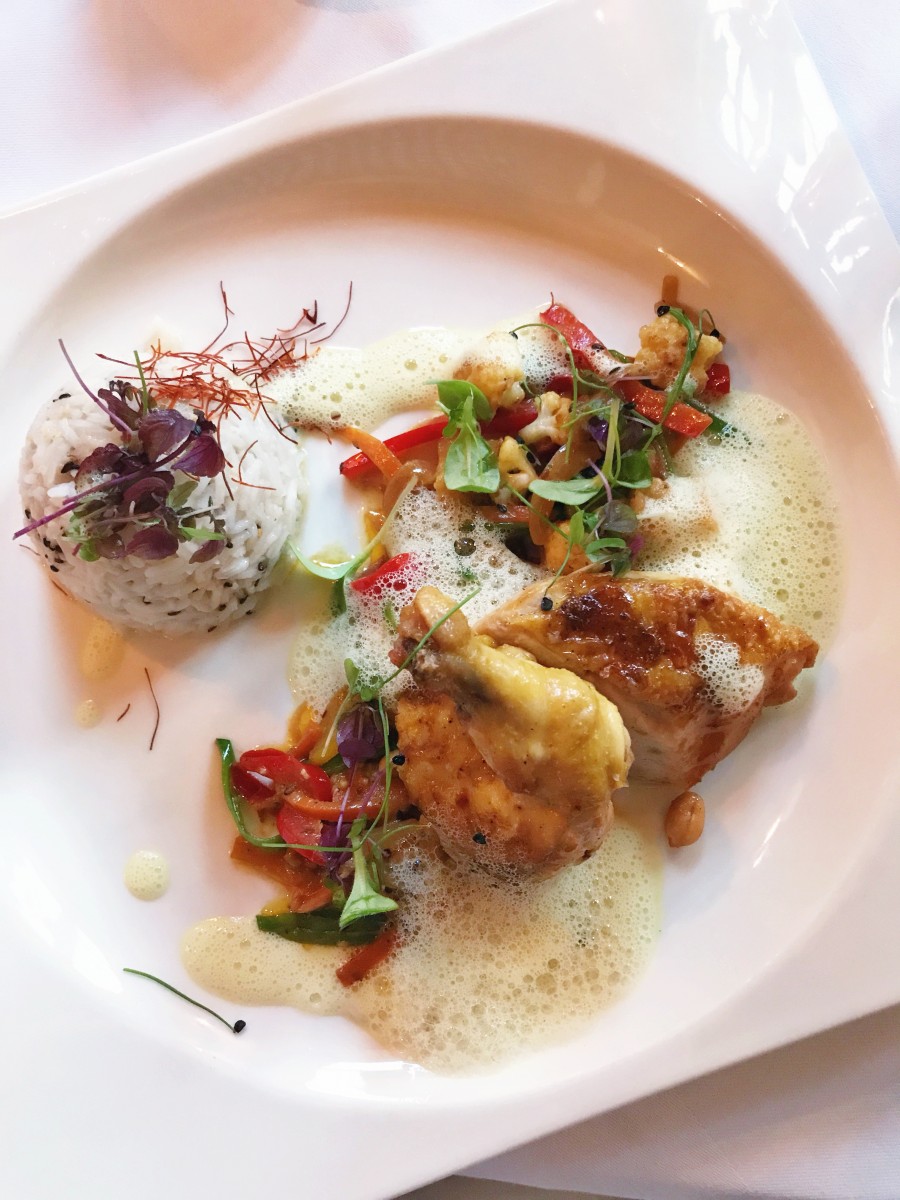 A beautiful chicken and rice dish.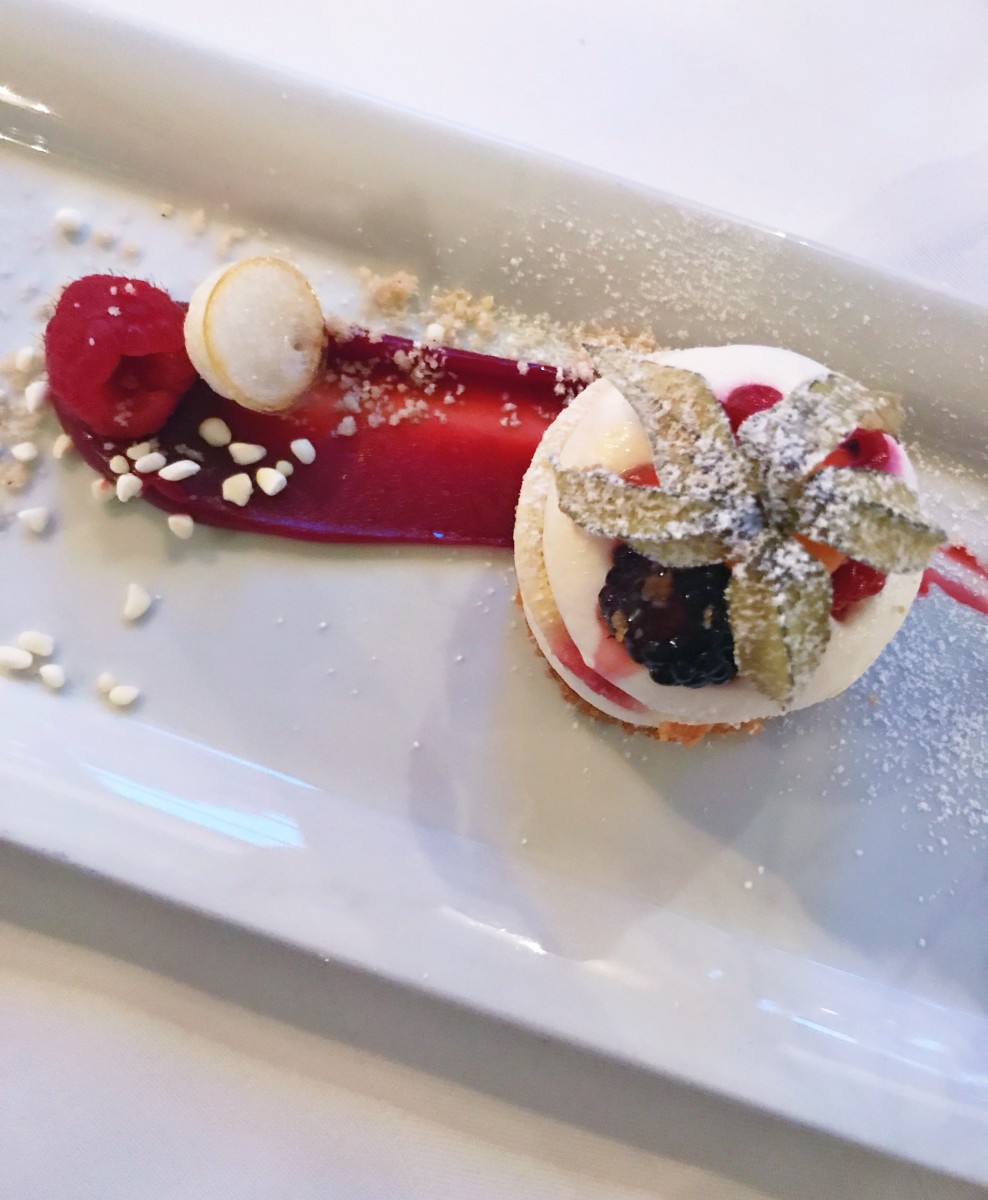 Followed by the prettiest dessert.
After a solid nights sleep it was time to grab some breakfast and then head off to our next destination.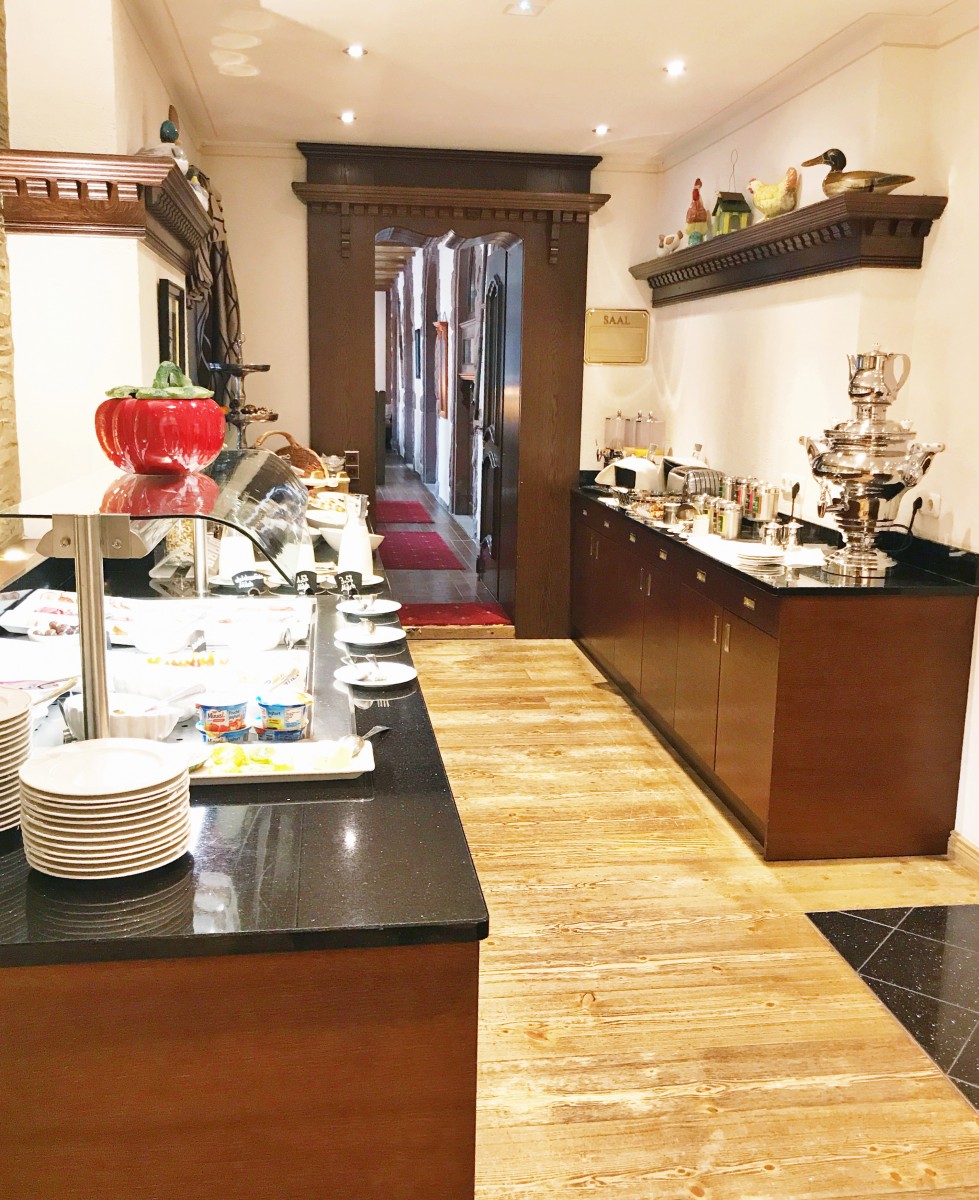 One of the unexpected highlights of the trip for me was breakfast at the various hotels every morning. European breakfasts do it right.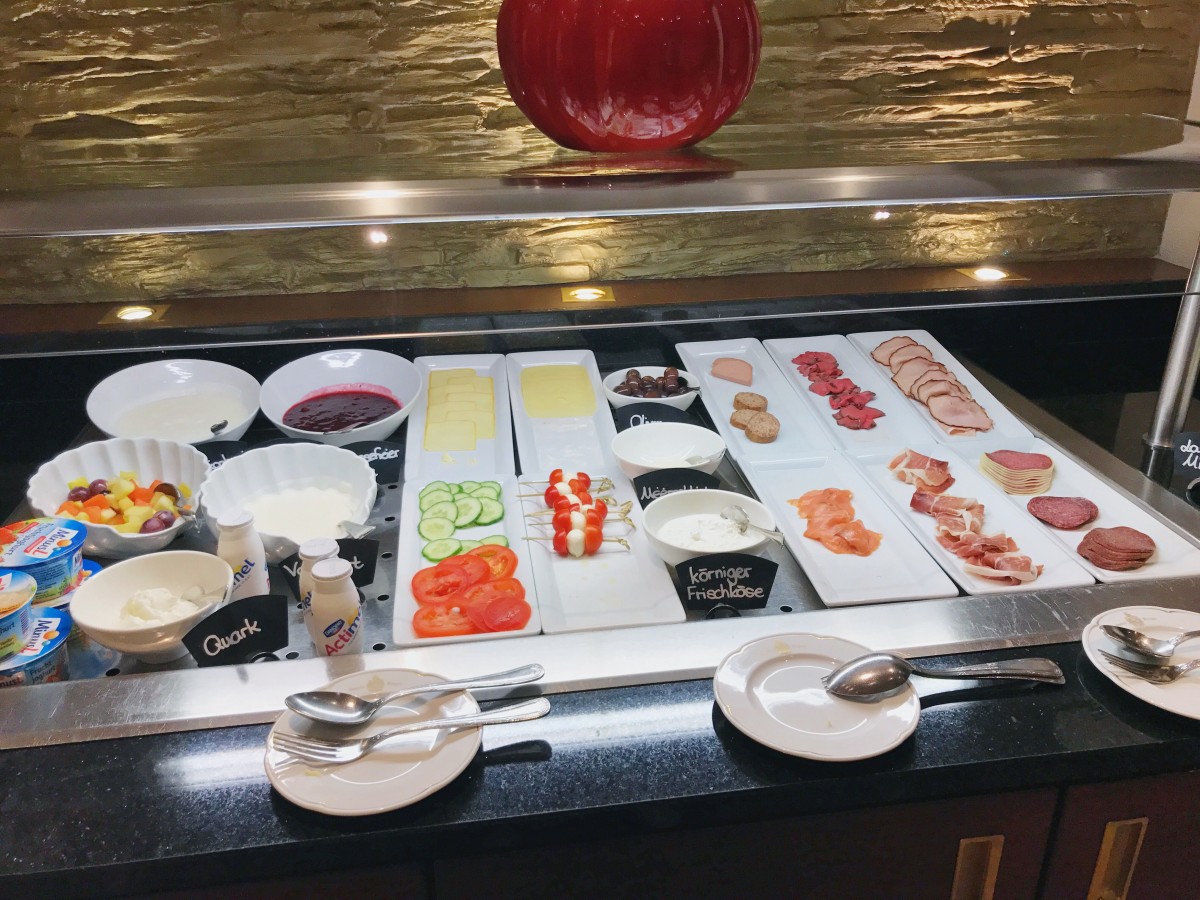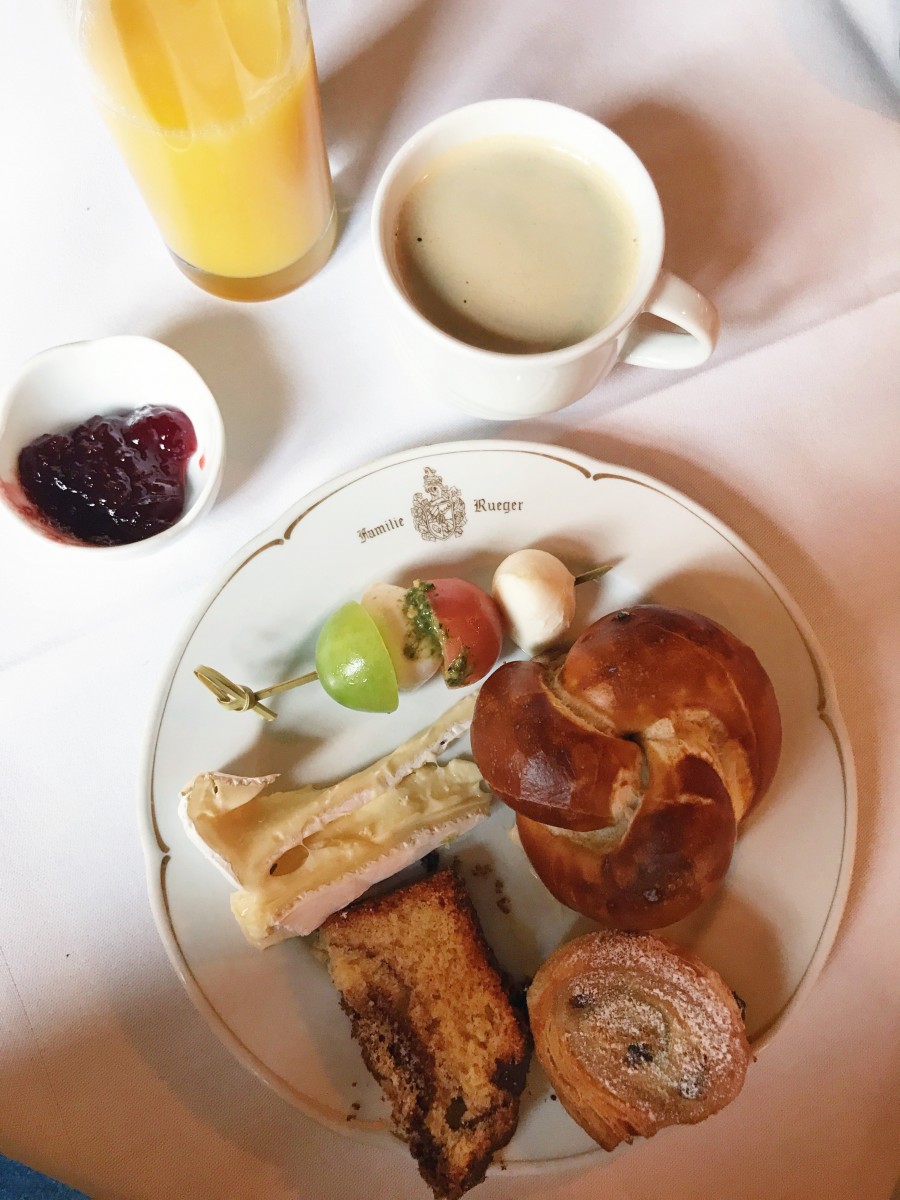 I wanted to try a little of everything, so I did! Not pictured: my plate of fluffy, cheesy freshly-made eggs. I don't know how these hotels do it, but every plate of scrambled eggs I ate was pure heaven. I need to take a German cooking class!
And with that we were off to Aschaffenburg. Make sure to check back for my recap!
Questions of the Day: Have you been to a castle before? What about Mespelbrunn Castle stood out to you the most?

Thanks to Frankfurt Rhein Main Region Tourism Bureau for sponsoring this post!