During my time in Frankfurt, I had the pleasure of staying in the Sofitel Opera hotel. This five-star luxury hotel is a true dream. The Sofitel is a French hotel chain with warm hospitality, contemporary style, delicious food, and world-class amenities. (We're talking Hermes toiletries!) I absolutely loved my stay here and could not recommend a hotel more highly. The next time your travels take you to Frankfurt, make sure to book yourself a room at the Sofitel.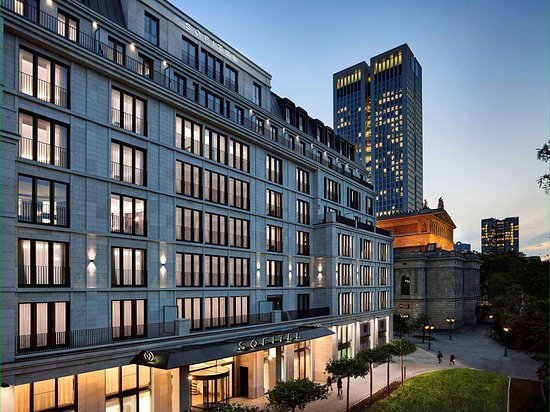 Sofitel Frankfurt Opera: A Luxury Hotel
Located right in the Opera district, the Sofitel hotel is in the heart of the city, with shops, cafes, and a beautiful park all within walking distance.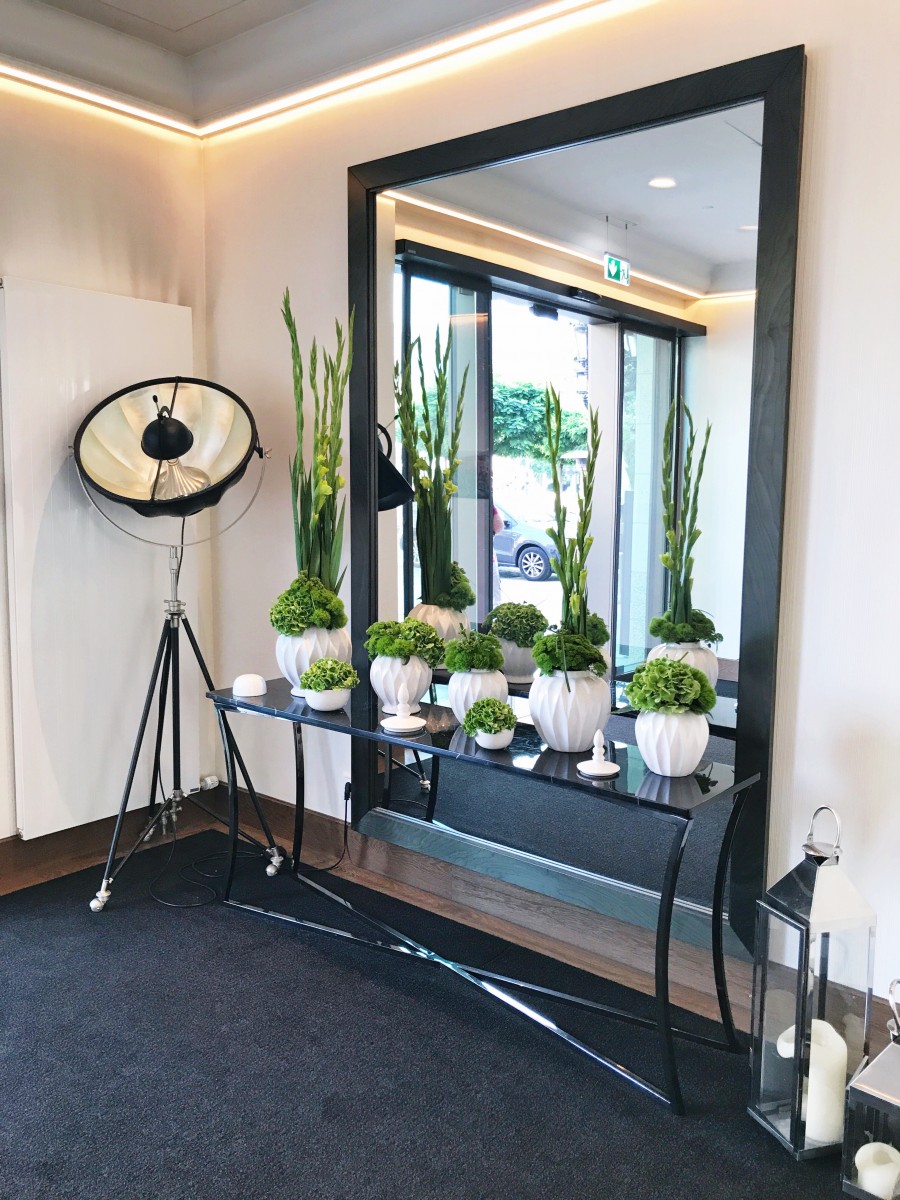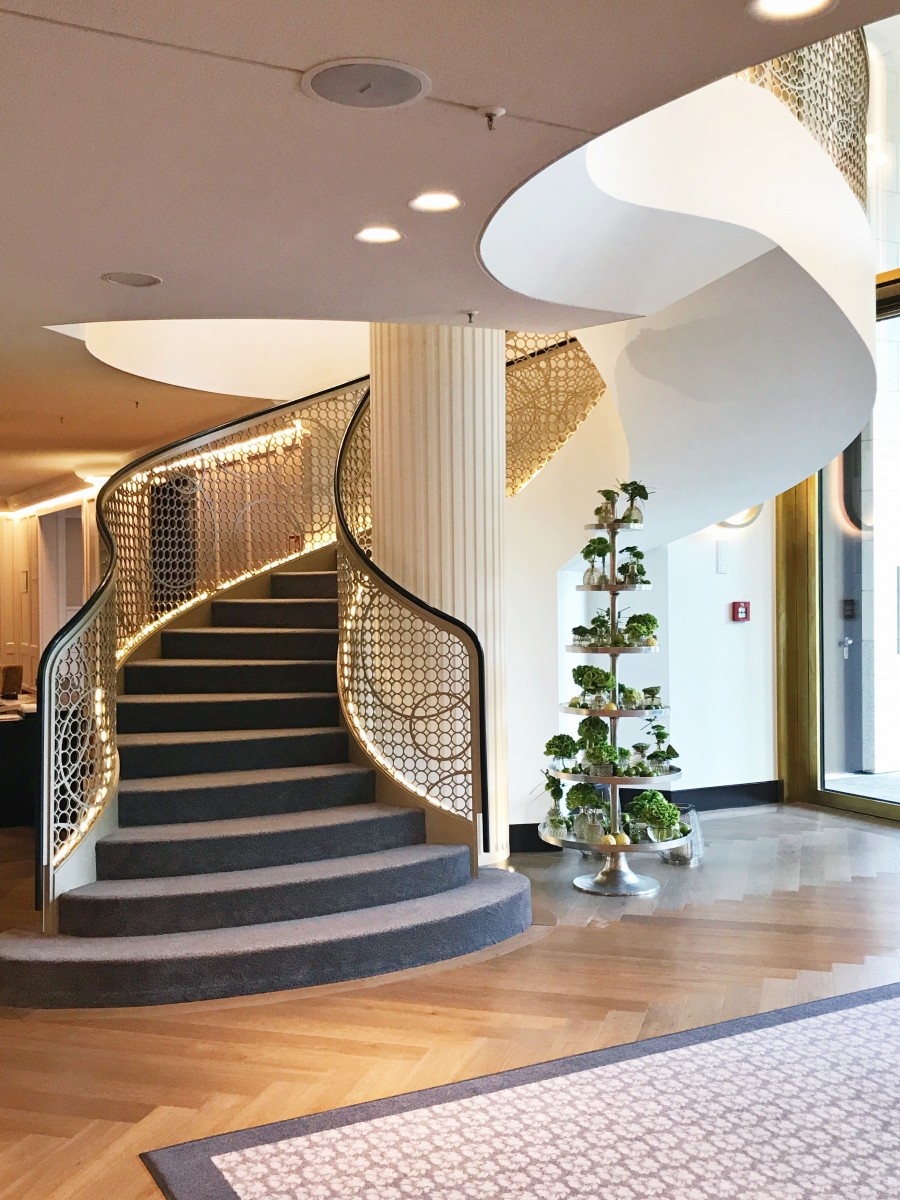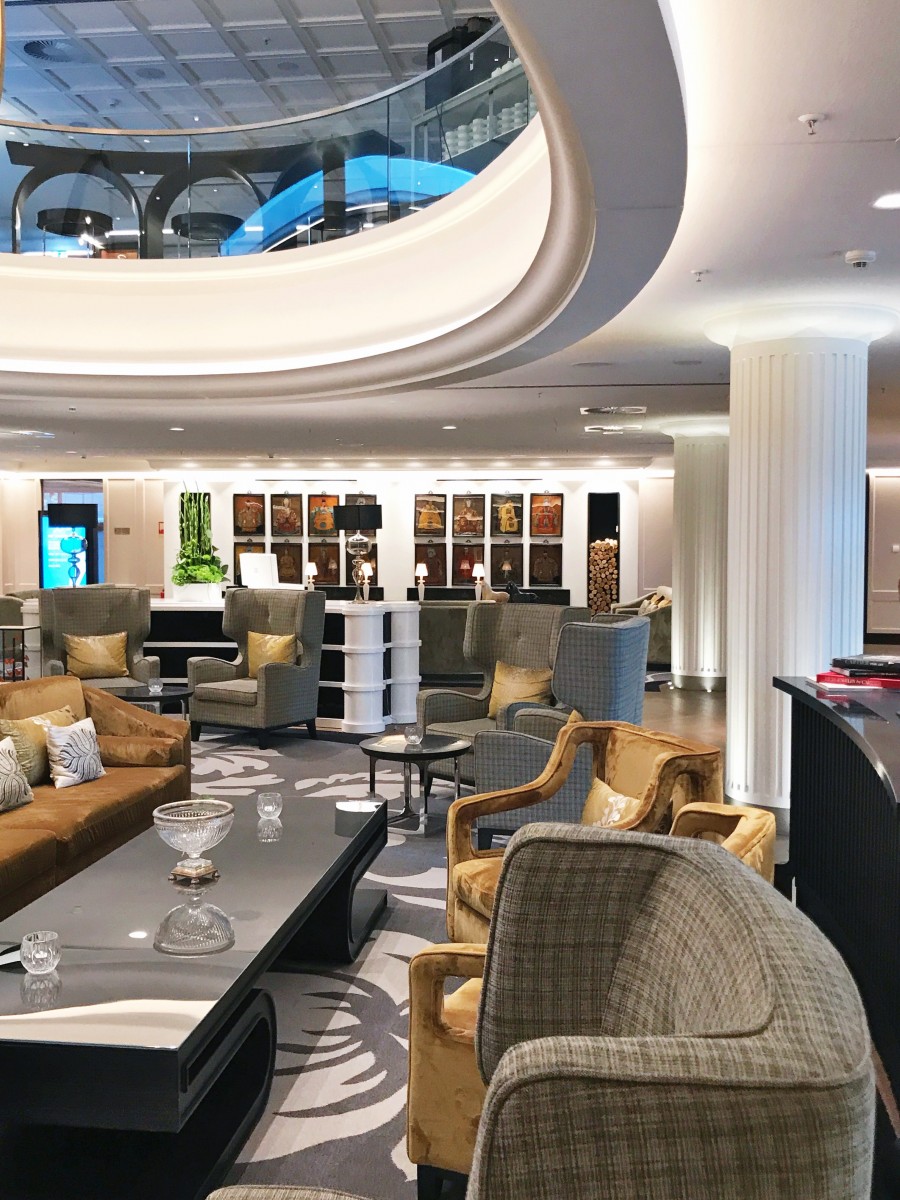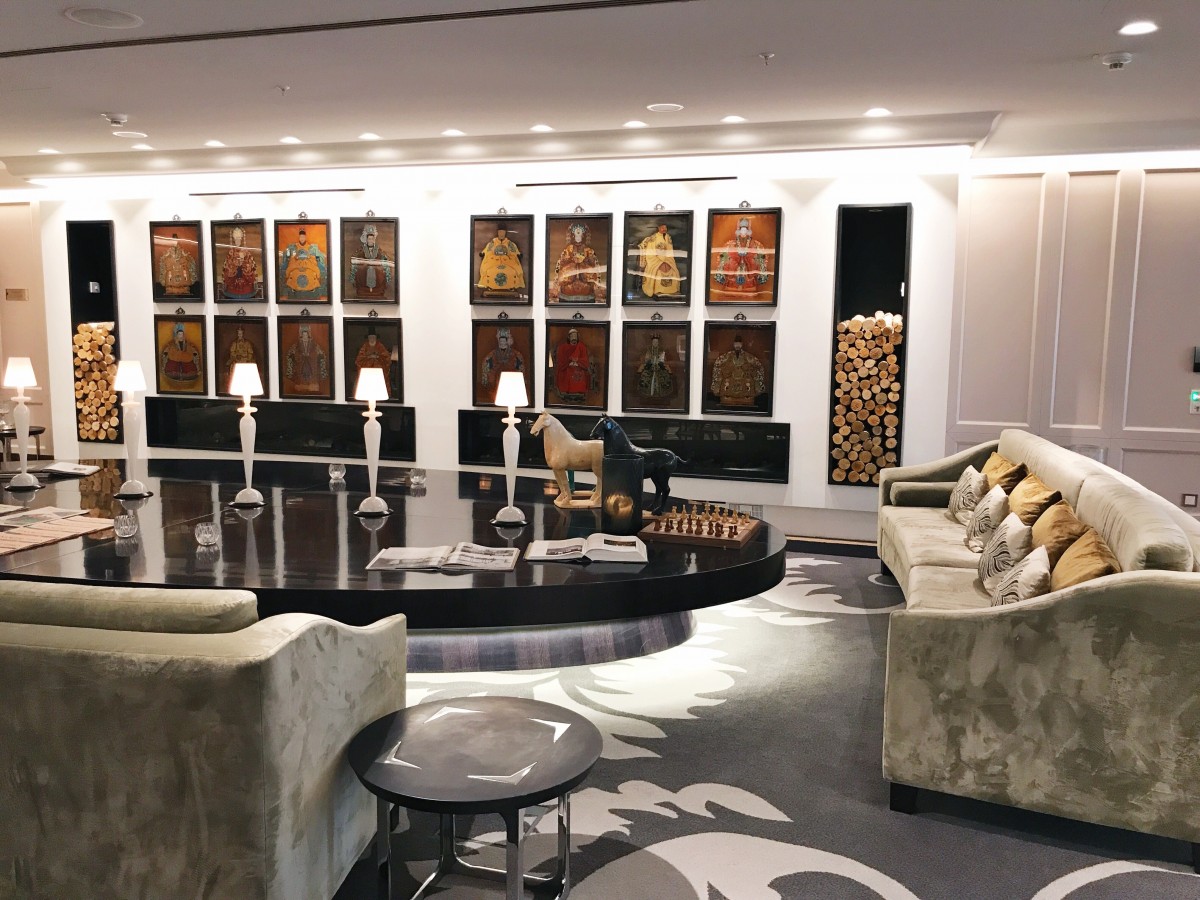 The decor in the hotel is absolutely gorgeous. I love the vibe of the place and immediately felt at ease and relaxed upon walking in.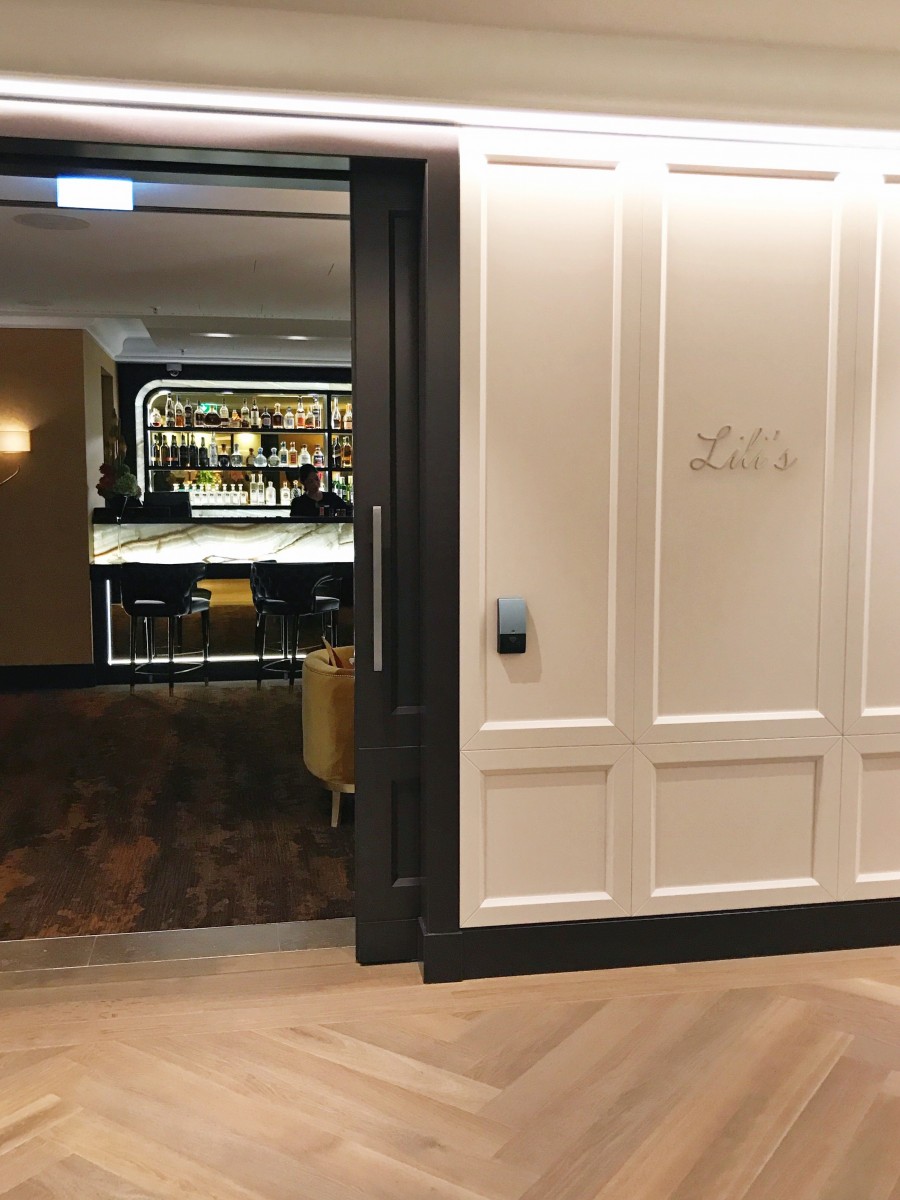 There's a fun bar right off the lobby named Lili's that features poetry on the ceiling and some truly tasty drinks.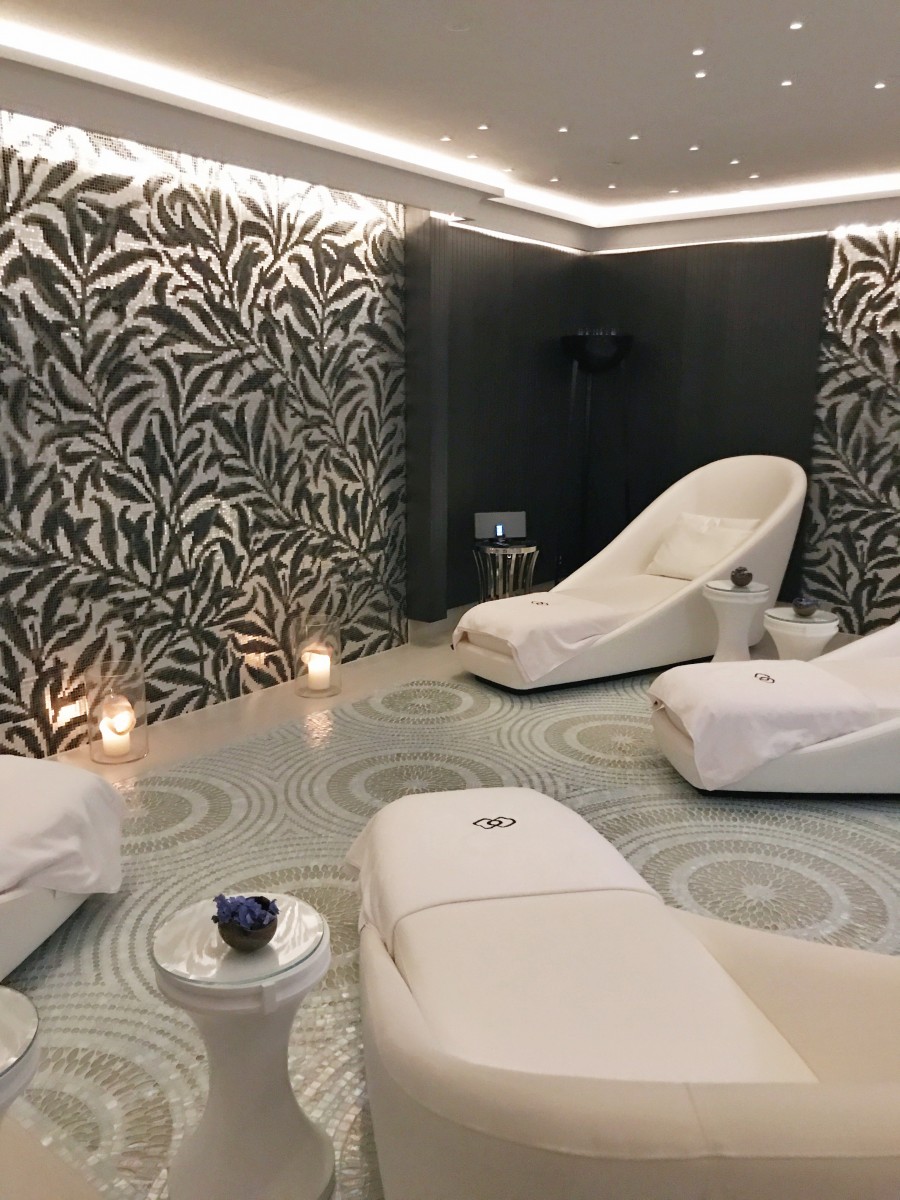 And a spa downstairs that feels like an absolute sanctuary.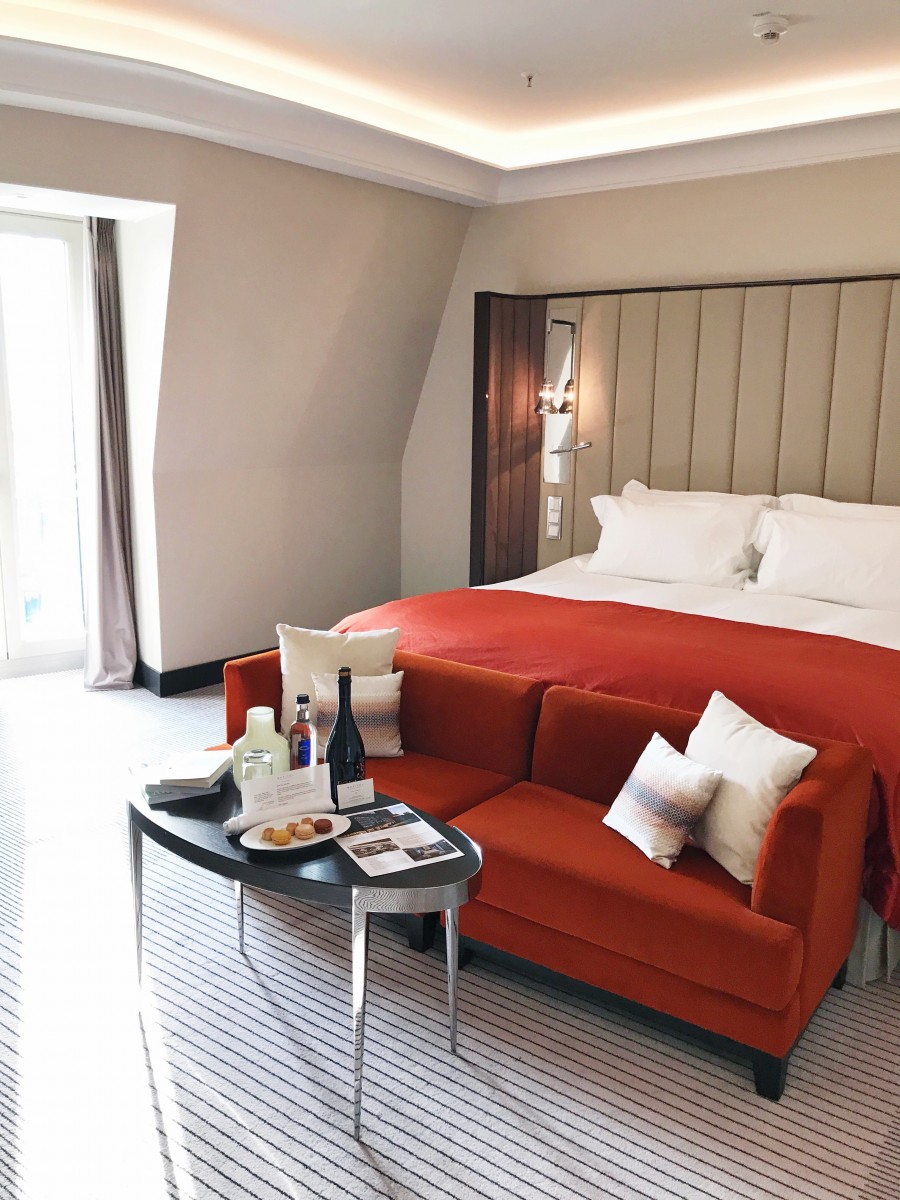 Being greeted by macarons in my room was a true treat. (Pun intended.)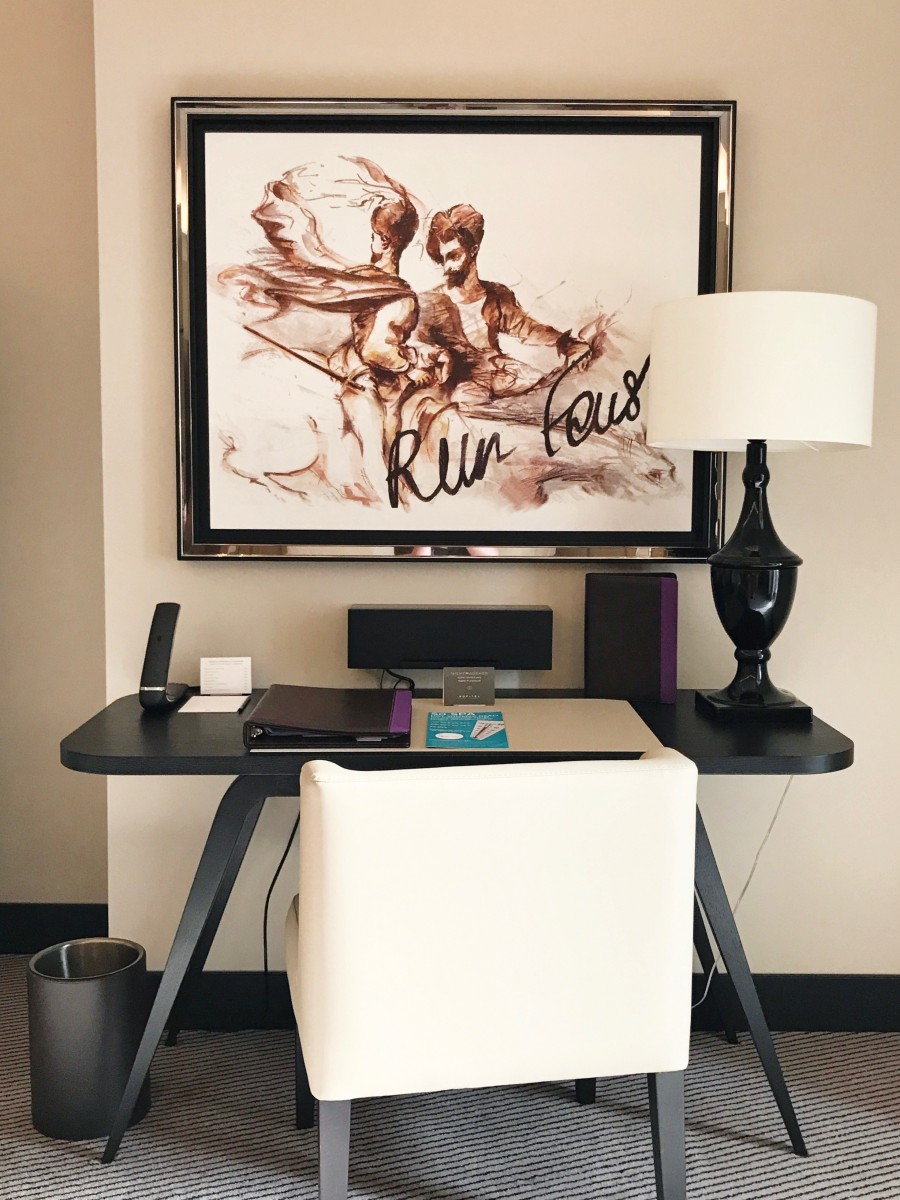 I always think I'm going to be able to use these cute hotel desks to blog on press trips and it never happens. One day I will learn.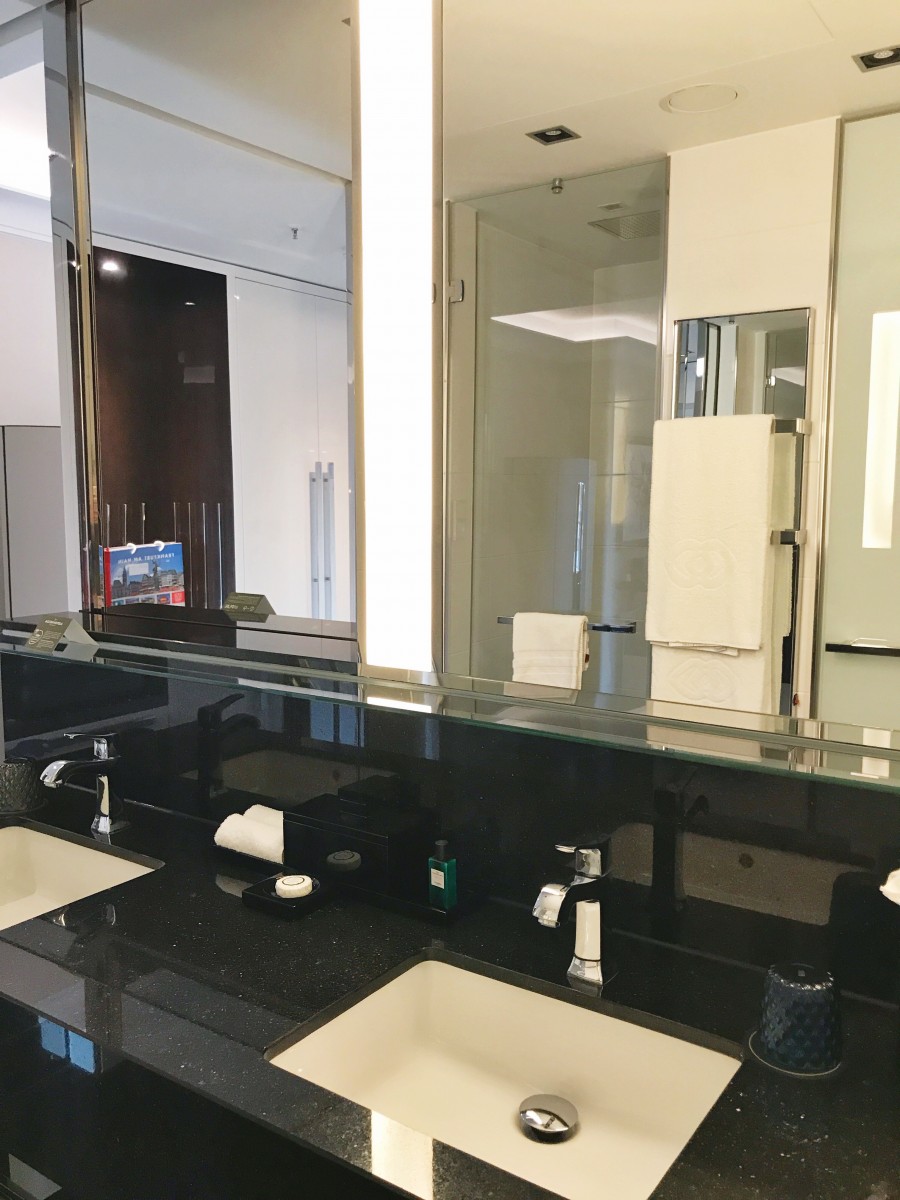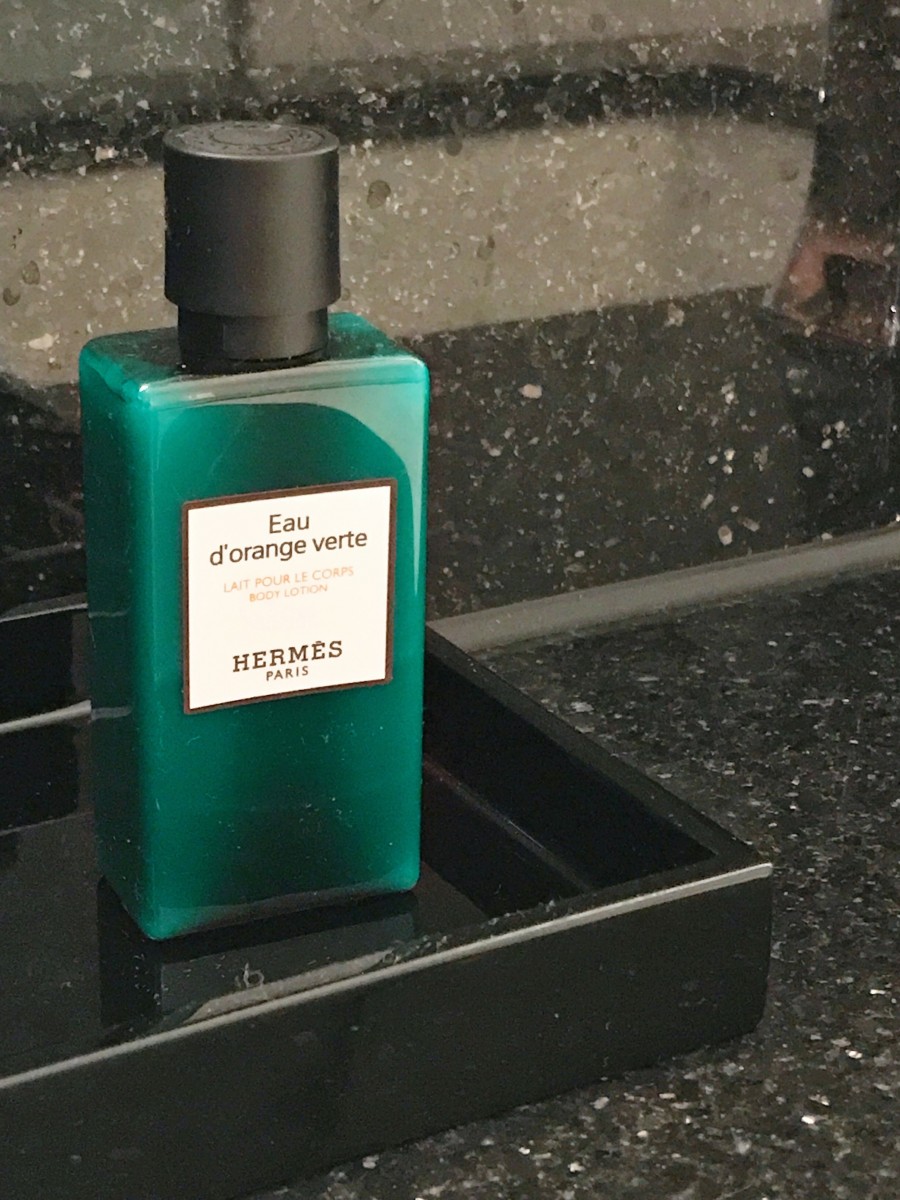 Learning my hotel had Hermes toiletries was a pretty exciting moment for me. I have no shame in admitting I saved all of them and used toiletries I packed for my trip during my stay.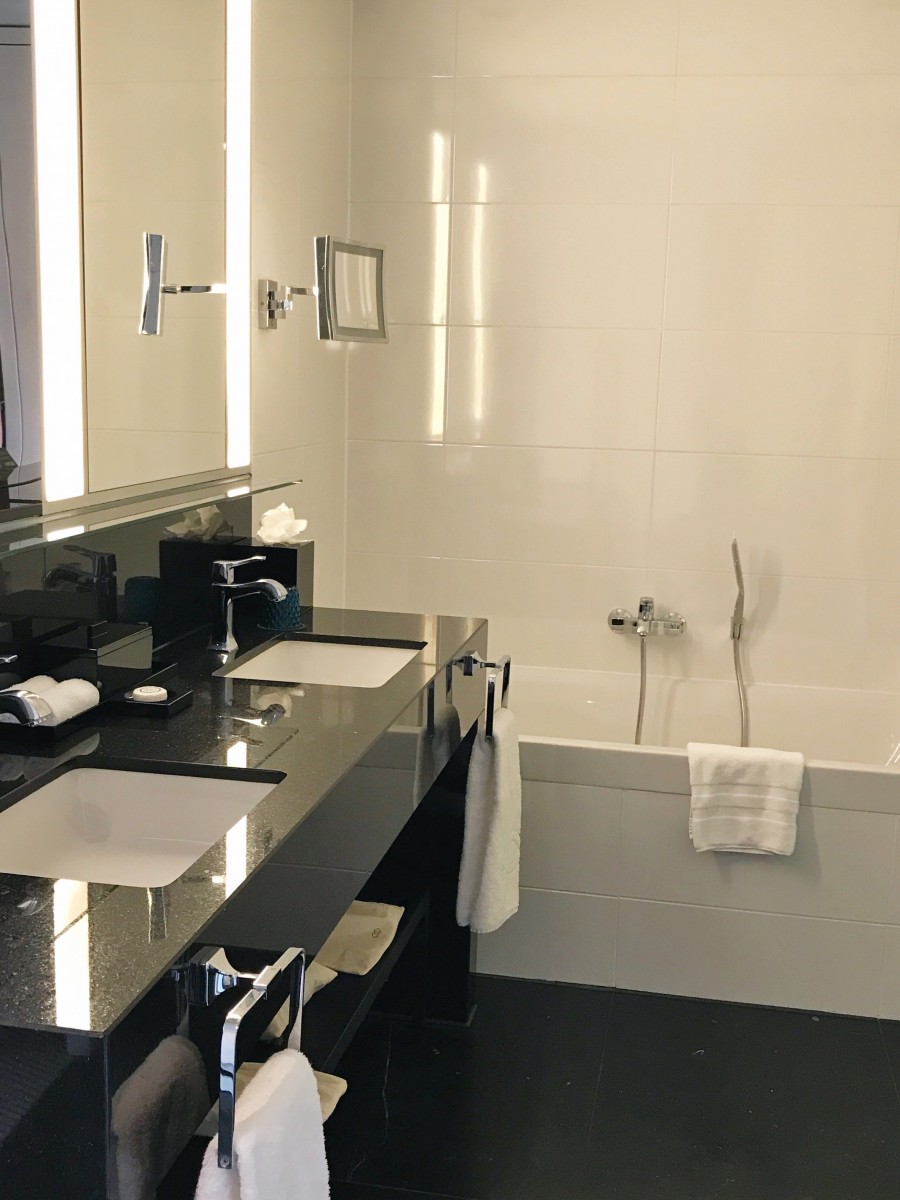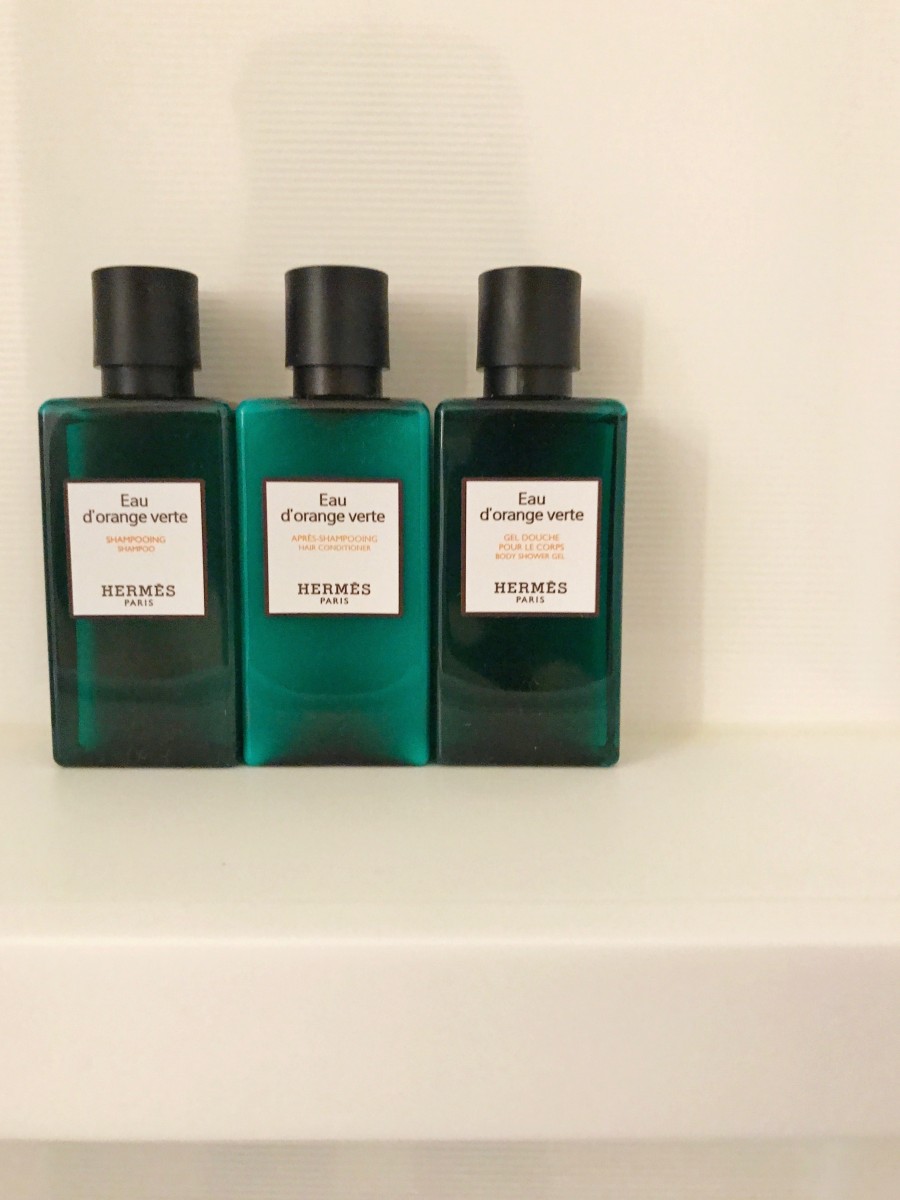 Yep, I saved these too. 😉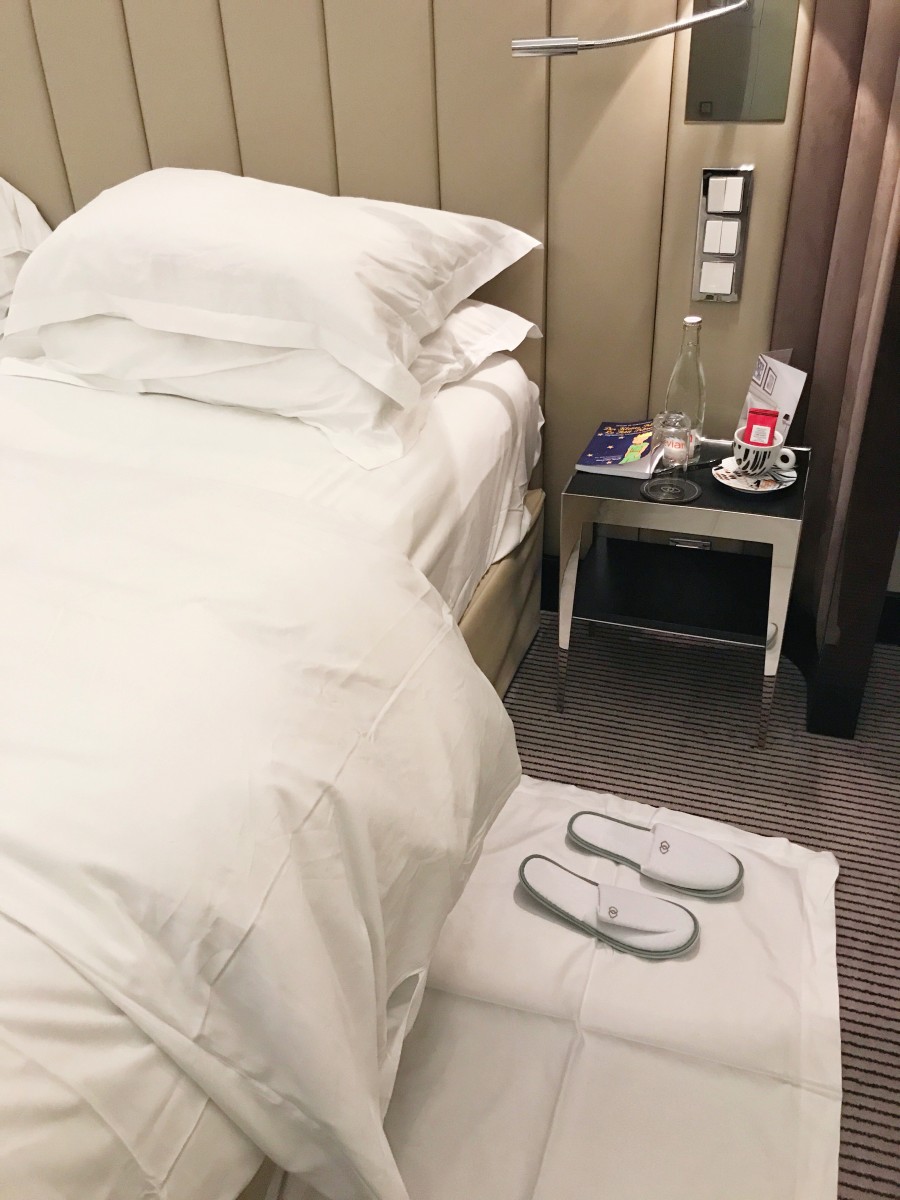 One of the things I most appreciated about the Sofitel was their turndown service.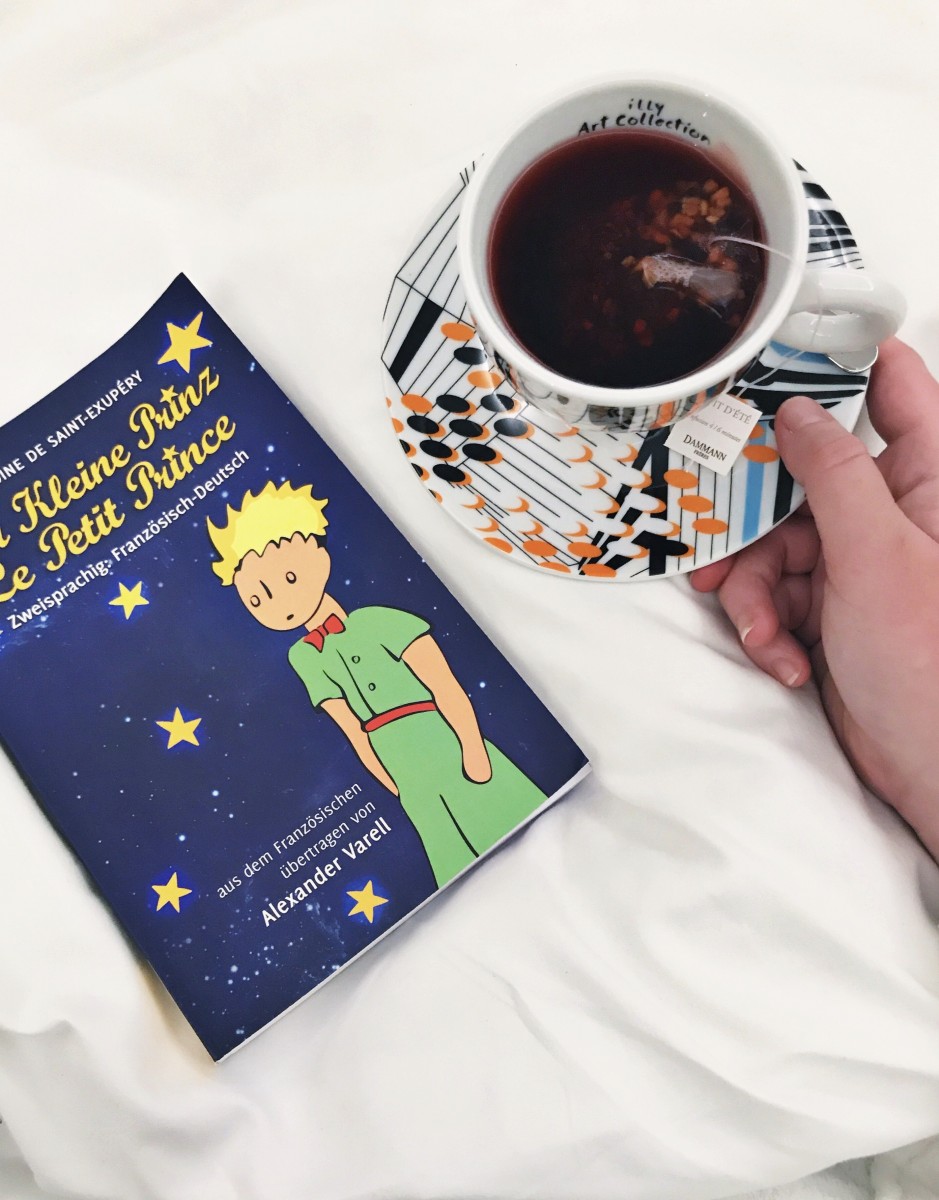 I got comfy in a robe, poured myself a cup of sleepytime tea, and dusted off my high school French to read  The Little Prince before bed. It's a great way to fall asleep.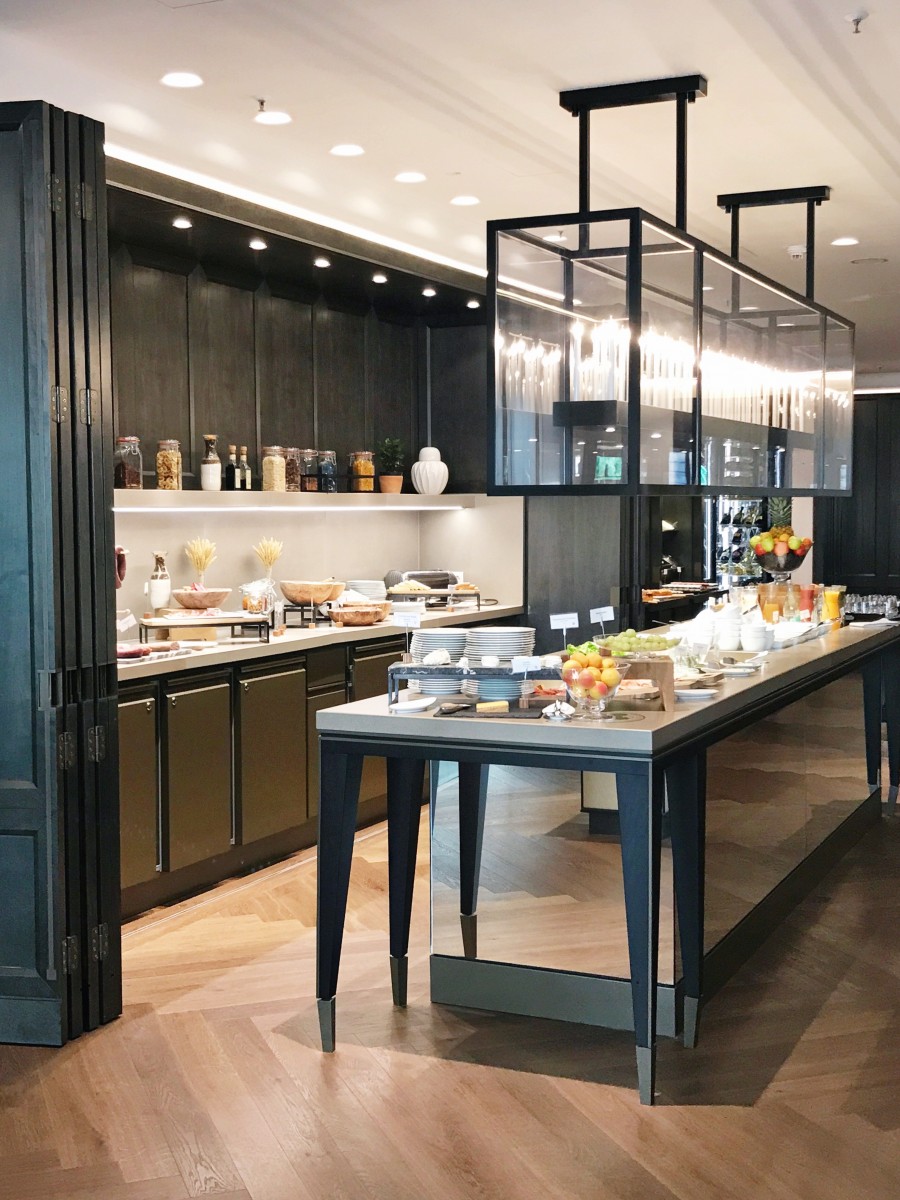 Breakfast in the morning was an absolute delight. I have said it before and I will say it again: American hotels need to step up their breakfast game. Eating brie on fresh baked bread with honeycomb sourced from the area is quite hard to beat.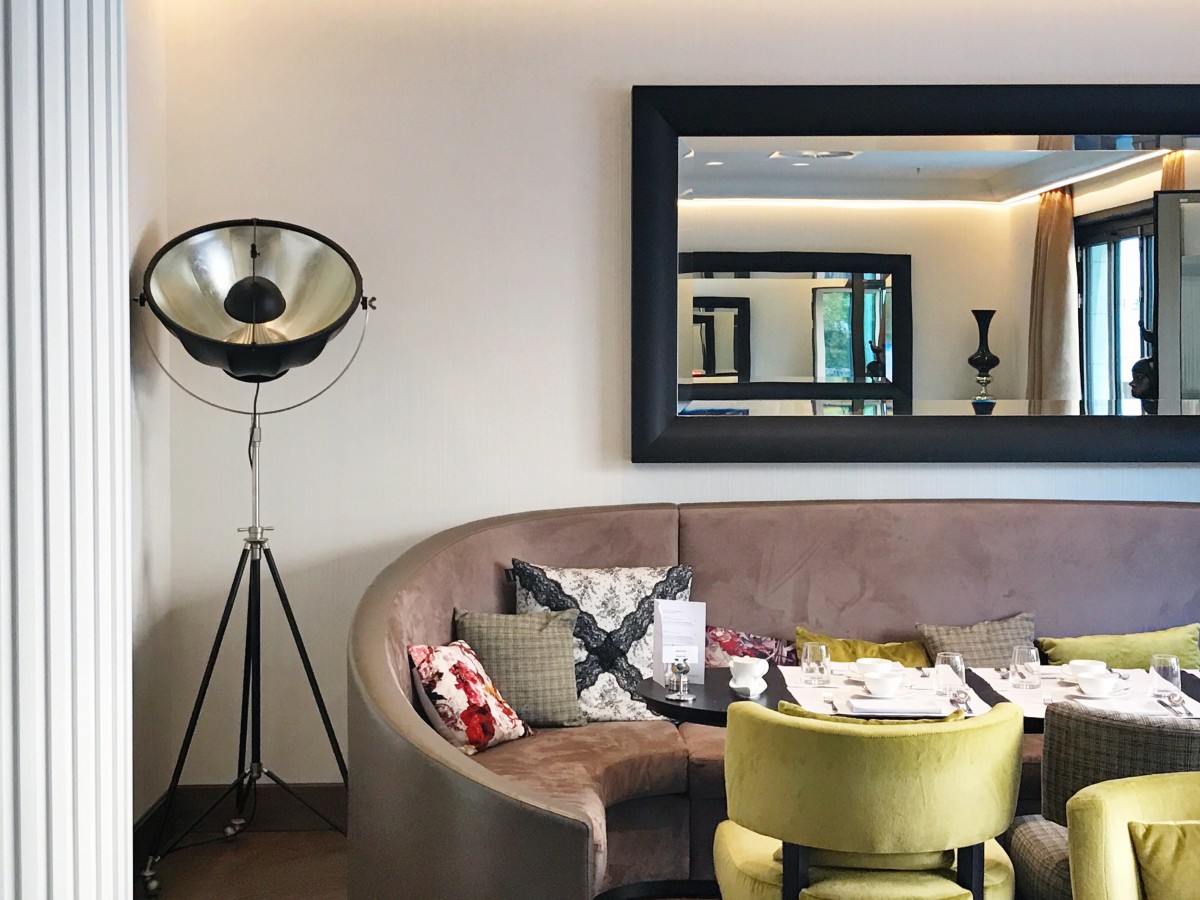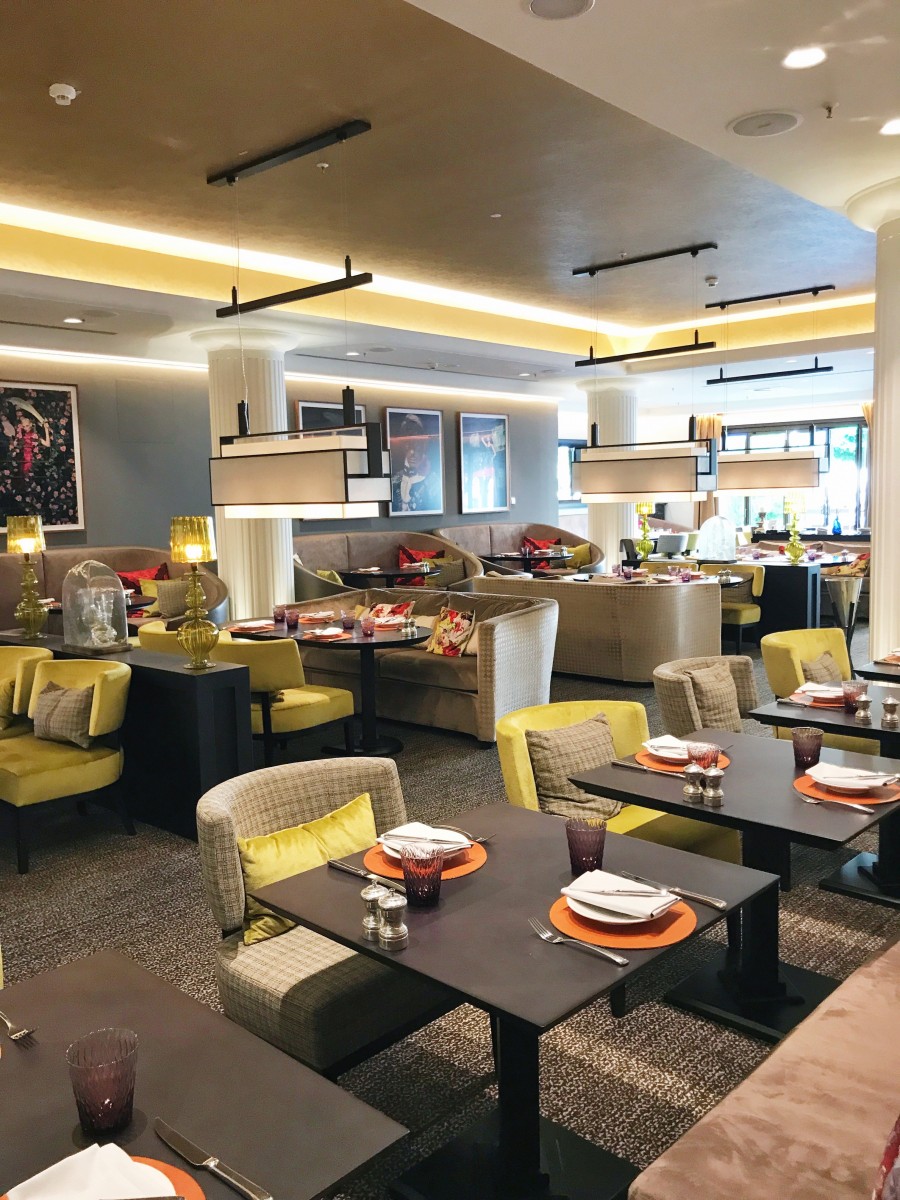 Such a beautifully designed dining space. I loved the glassware and the Hermes pillows.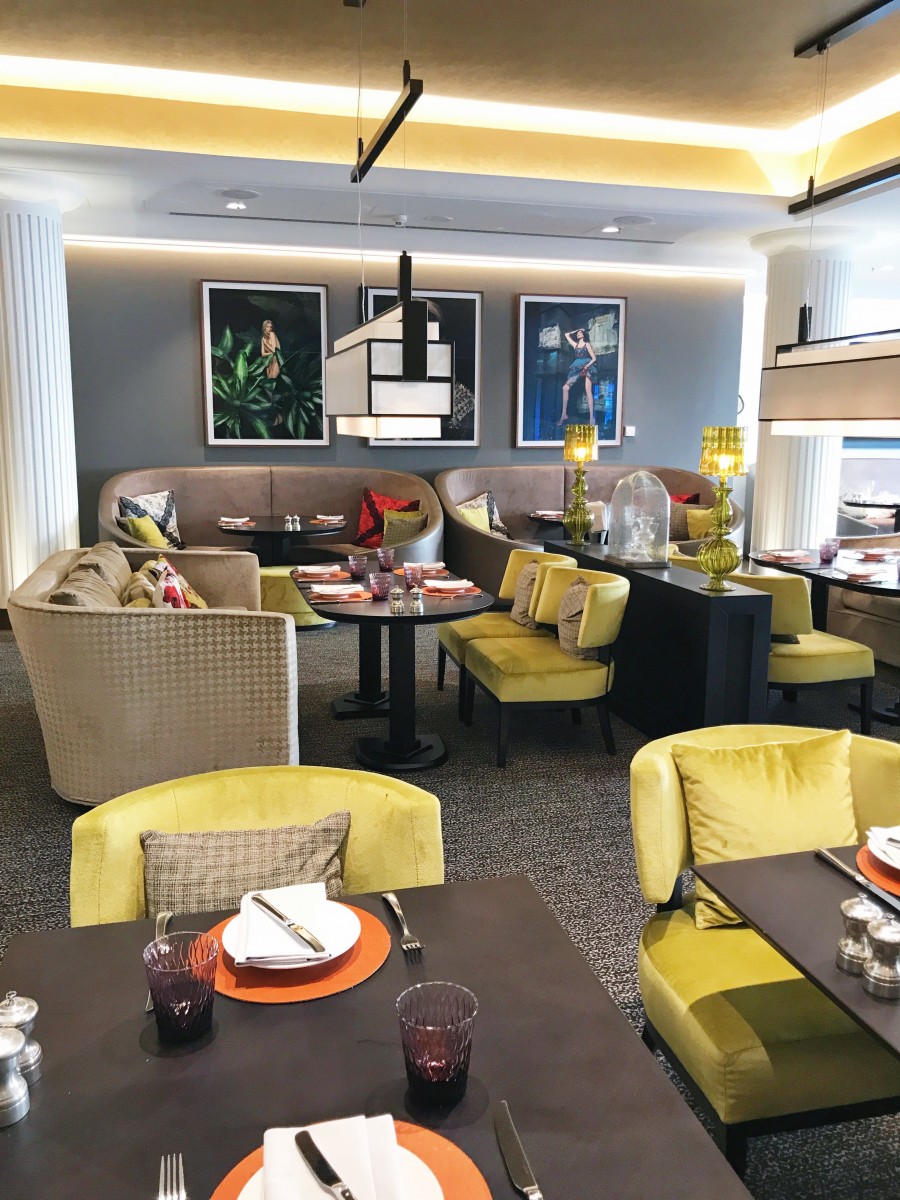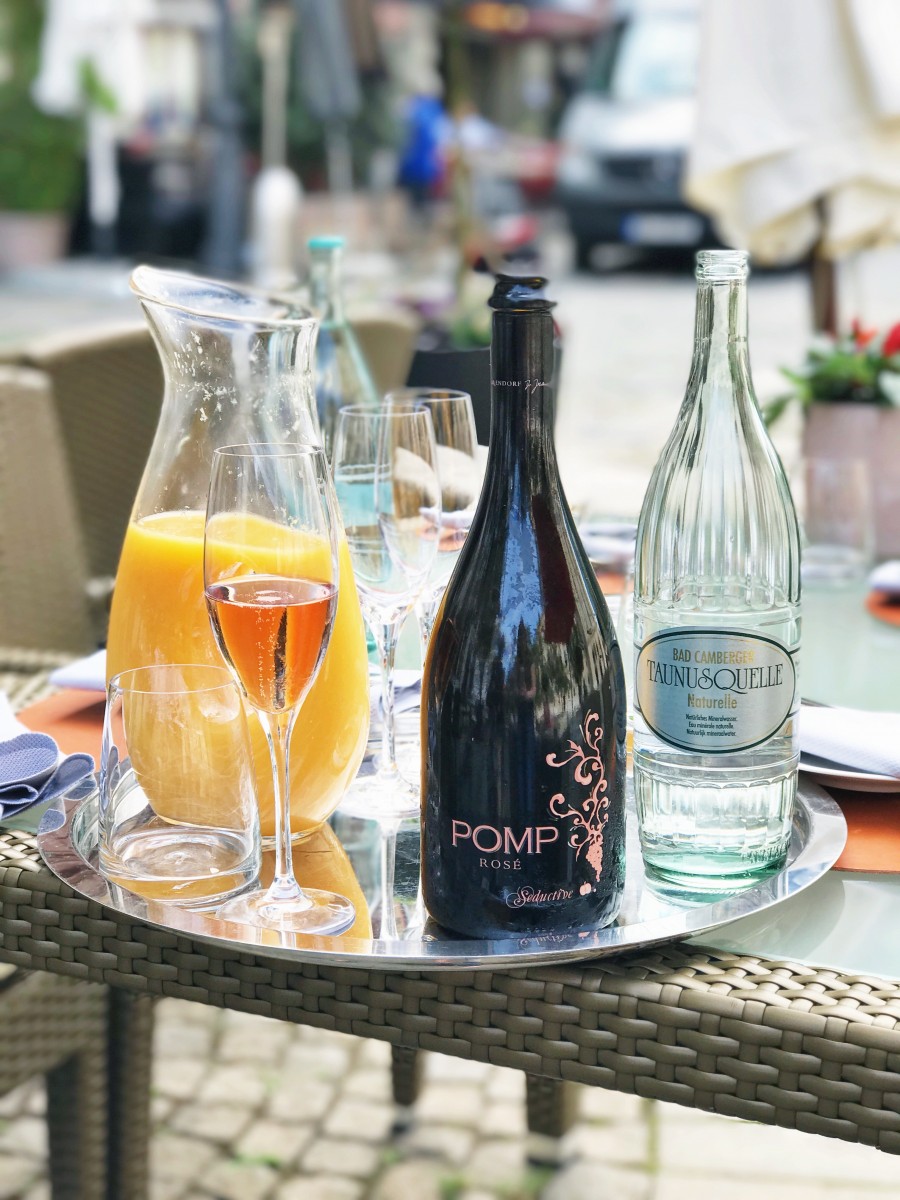 Checking out of the Sofitel was a hard thing to do after spending a few days being completely and totally pampered. I left with a bottle of Pomp Rose and am saving it for a special occasion to toast the memory of Frankfurt and the serene oasis Sofitel provided me during my stay.
Looking to explore more of Germany? Make sure to check out my other blog posts: Aschaffenburg, Mespelbrunn Castle, Miltenberg, Castle Kranichstein and Frankfurt.
Questions of the Day: Have you stayed at a Sofitel? What about this hotel do you love most?
Thanks to Frankfurt Rhein Main Region Tourism Bureau for sponsoring this post!