Hey there! I'm Erin.

And I am so glad you stopped by my blog! Her Heartland Soul is a lifestyle blog designed for young professionals that's focused on food, fashion, travel, fitness, and everyday living. I truly believe that you can create the life of your wildest dreams with a whole lot of hard work, genuine kindness, stubborn optimism, relentless persistence, and an unwavering belief in yourself. Her Heartland Soul is dedicated to the pursuit of passions, the discovery of dreams, and the belief that the journey is just as important as the destination.
About Me
I'm 30 years old.
I am not a natural redhead (much to people's shock).
I always have my nose in a book and am a huge bookworm.
I feel most alive when I'm traveling.
I am always running late. (It's the worst!)
I call myself an extroverted introvert because I love to have fun with friends and meet new people, but I'd also be totally happy if left alone for a week with just my laptop, a book, and Bravo for company.
I live with my husband Josh and our furbaby Punkin in Omaha, Nebraska. They are my favorite souls in this world.
Professionally I am a senior digital marketing manager at a Fortune 100 company. I have always loved marketing and feel lucky that I get to pursue my passion for it in so many capacities.
My favorite foods are the three C's: chocolate, cheese, and carbs.
I love to laugh, cry easily, and talk really really fast when I get excited.
I'm an open book and am definitely an over-sharer. I just think life is too short for walls, secrets, and hidden agendas.
I believe in the power of hard work, good intentions, true love, and a glass of wine.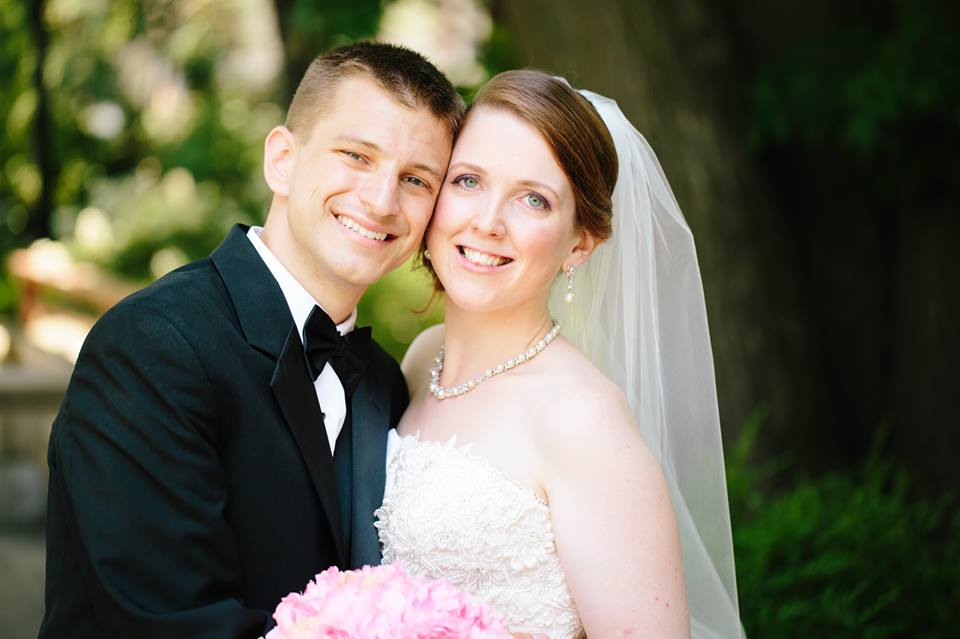 This is Josh and me on our wedding day in 2013. I never thought I'd get married so young (22!) but I met the most incredible guy who truly is my better half. We met while I was in undergrad and he was in graduate school at Penn State. We got married two months after we both graduated and moved two weeks later to Omaha, Nebraska for Josh to start his job as a professor at Creighton University. While planning a wedding while we were still in school meant we didn't have a big budget, it did mean we got to get married while we were still in Pennsylvania so we could celebrate with our closest friends and family. I was pretty proud of my frugality and how I planned our dream wedding for less than $9,000.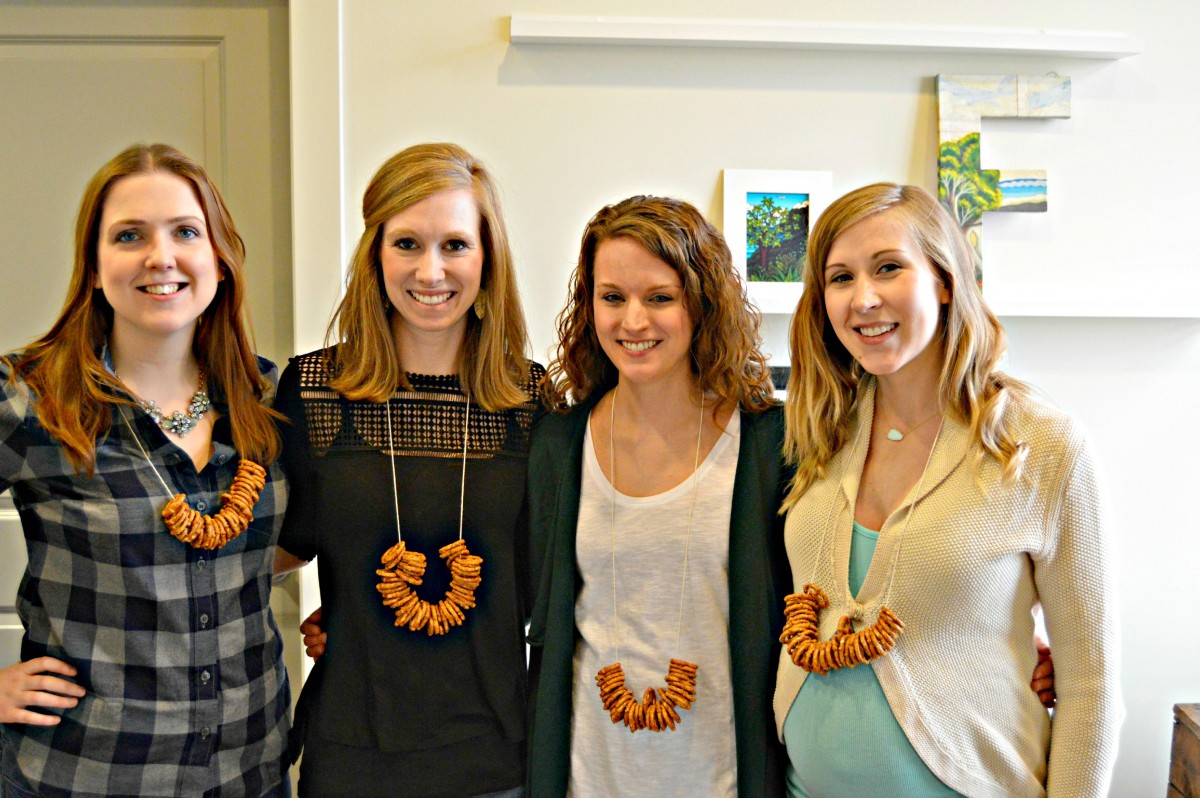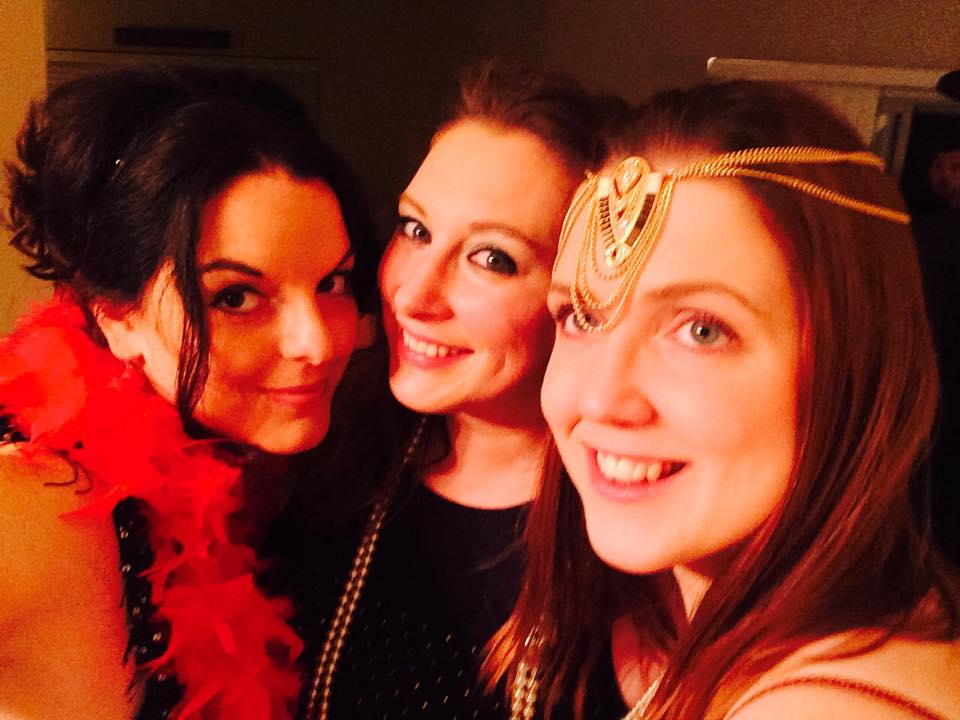 I'm originally from Pennsylvania, and Josh is originally from Connecticut, so moving to Omaha was a pretty big change for us. When we first arrived in our new city we didn't know anyone. Thanks to Junior League, blogging, and MeetUp groups, I was able to make friends in a new city and now Omaha truly feels like home.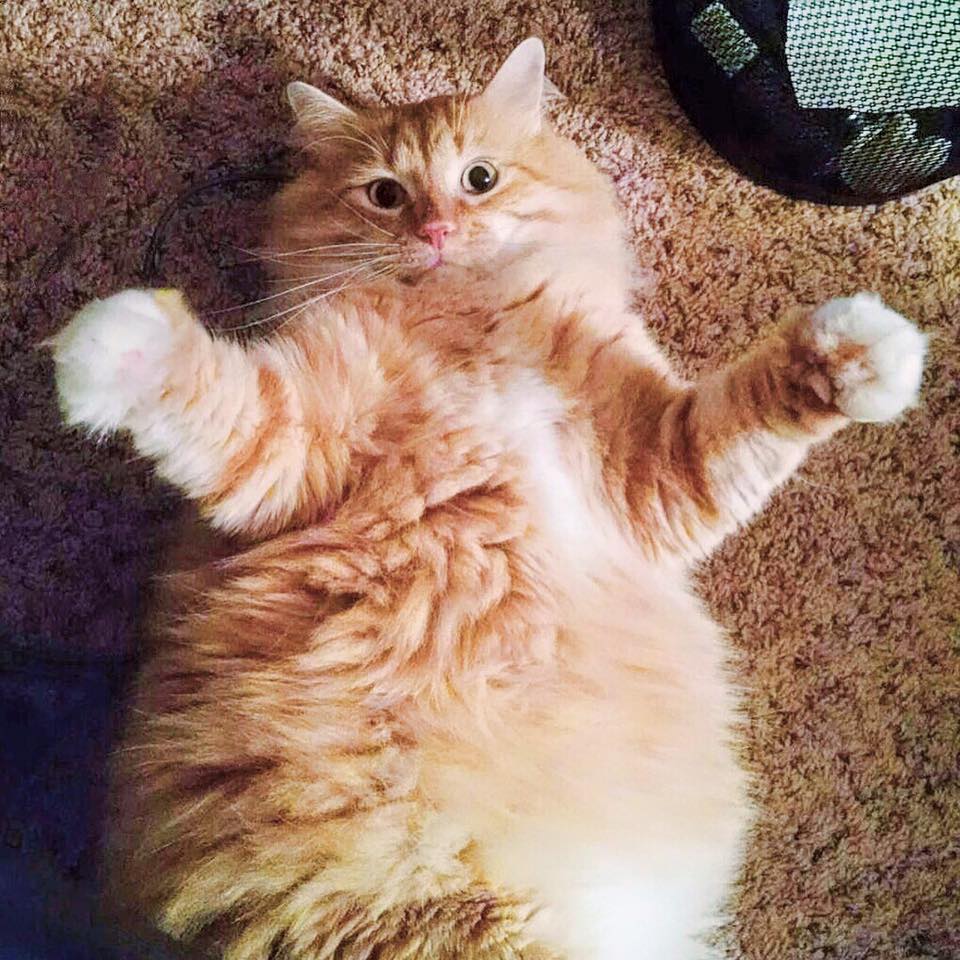 For my first birthday in Omaha I asked for a pet. This was a little difficult to accomplish as we can't have a dog in our apartment and I'm (very) allergic to cats. After weeks of sending Josh photos of animals that were up for adoption at our local shelter, I managed to convince him to just go look with me on free cat day. Josh loves cats but was trying to be firm about not getting one because he knows how allergic I am. My throat was swelling up as we went in the room where all the cats roam around, but as soon as Punkin was placed in my arms I knew I had to have him. I figured I'd tough it out, told Josh I was fine, and signed the adoption papers. Miraculously, this giant ball of fluff causes me no allergic reactions and gives me nothing but unconditional love and snuggles. I now want to adopt a million of him but am scared I'll push my luck with the allergy Gods.
About Her Heartland Soul
When I'm not spending time with my family and friends, at work, or snuggling my cat, I am working on my blog all day every day. It's a labor of love that brings me immense joy. I started my blog in September 2011 as a marketing major at Penn State. The economy was horrible, and as a college student I was being told by everyone and anyone to prepare to graduate with no job prospects and to have to struggle to make ends meet. I had a 4.0 GPA and still was absolutely terrified for what awaited me out in the real world.
At the same time all this was happening I noticed social media absolutely taking off. People were now basing their purchasing decisions off what their friends recommended on Facebook, or what they saw someone talking about on Twitter instead of a TV commercial or magazine ad. Major companies were now incorporating social media promotions into their marketing budgets. And yet we weren't learning about any of this in school as marketing students.
To try and give myself some real-world experience with social media I decided to create my blog. At the time it was called Girl Gone Veggie because I was a vegetarian. I wanted to share food recipes and restaurant reviews with readers while learning more about social media platforms from the inside out.
When I moved to Omaha I decided to re-brand from a food blog to a lifestyle blog. While I still loved food, I was no longer a vegetarian, and wanted my blog to incorporate my new home where I was putting down roots, as well as my love for fashion and travel. That's how Her Heartland Soul was born. I'm living in the heartland of America and putting my heart and soul into every post.
As for learning social media from the inside out? It totally worked. Creating my blog was the single best thing I ever did for my career. I secured a job right out of college doing exactly what I love, jump-started my career path up the corporate ladder, and am learning new things each and every day. This taught me the importance of taking the initiative and putting myself out there. I now strive to do this each and every day.
Have a question for me? Feel free to email me anytime at [email protected]. I'd love to hear from you!