Yay, you're engaged! You get to spend the rest of your life with the love of your life. And you get to celebrate with a huge party! But oh crap, how the heck are you going to pay for it?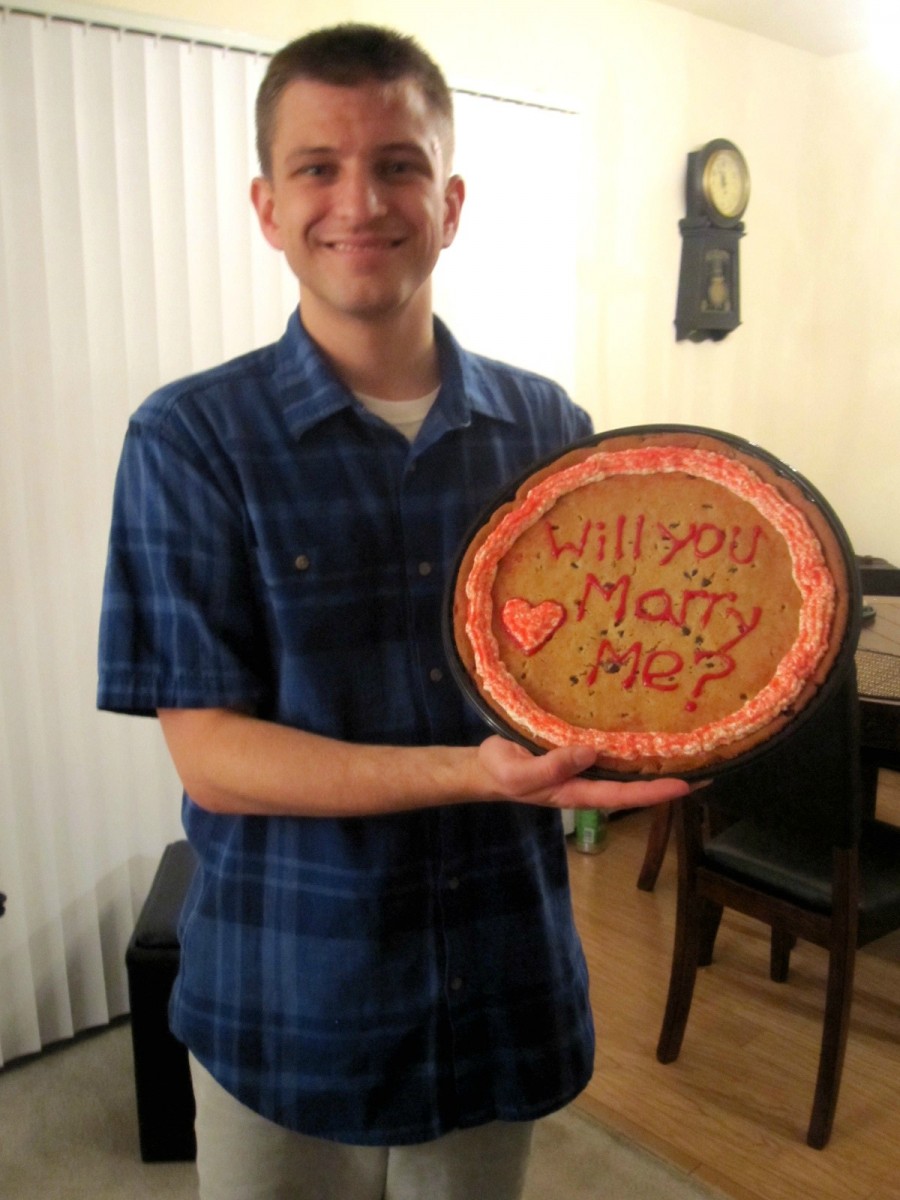 This was the situation Josh and I were in when we got engaged in 2012. I was entering my senior year in college and Josh was entering his last year of graduate school. We were crazy in love and also flat broke. The thought of paying for a wedding was overwhelming and the idea of going into debt for a party was absolutely out of the question. We knew we wanted a perfect day but we weren't sure how we were going to afford it.
Thanks to Internet searches, the magic that is Pinterest, a lot of DIY, hands on work, hustle, and creativity we were able to get married and party with our 100 closest family and friends for only $8,500. It was a beautiful wedding, and even better, a day that truly reflected us. In honor of our upcoming two year wedding anniversary, I thought it would be fun to share 9 tips for how to plan a wedding for less than $9,000. You do not have to go into debt for a beautiful day. For more details of our wedding planning process and wedding recaps check out my wedding page!
Quick caveat: Every money-saving list I came across while planning my wedding told me to skip a wedding cake and nix hiring a professional DJ. This was no bueno in my book.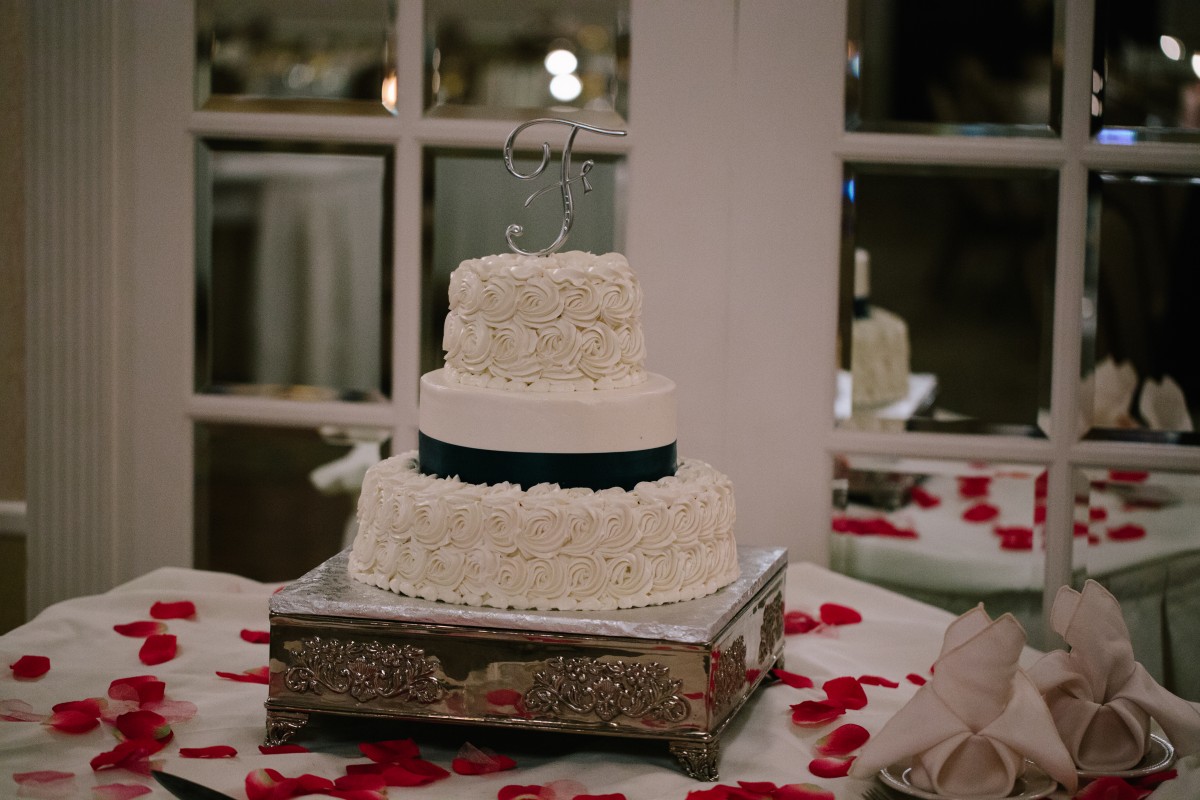 We had an absolutely delicious wedding cake. That I made sure to take time to eat, at my wedding.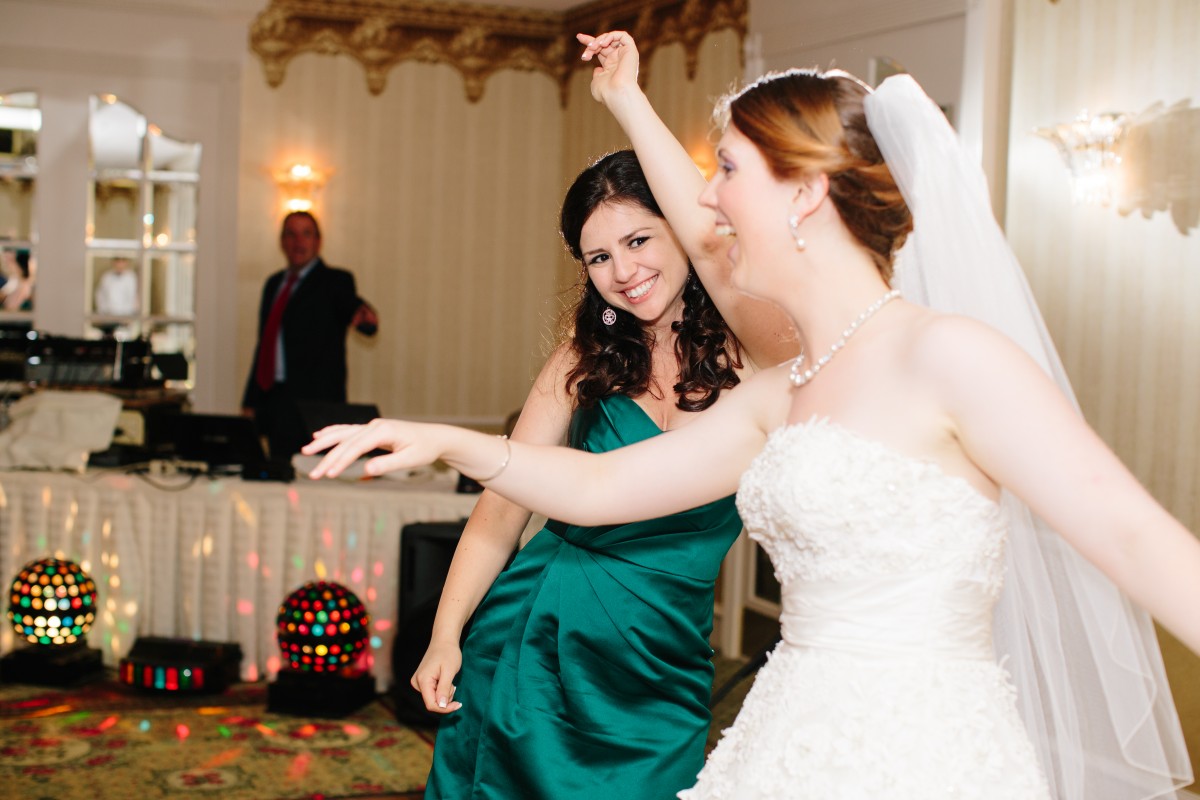 And an amazing DJ who knew how to get the party started.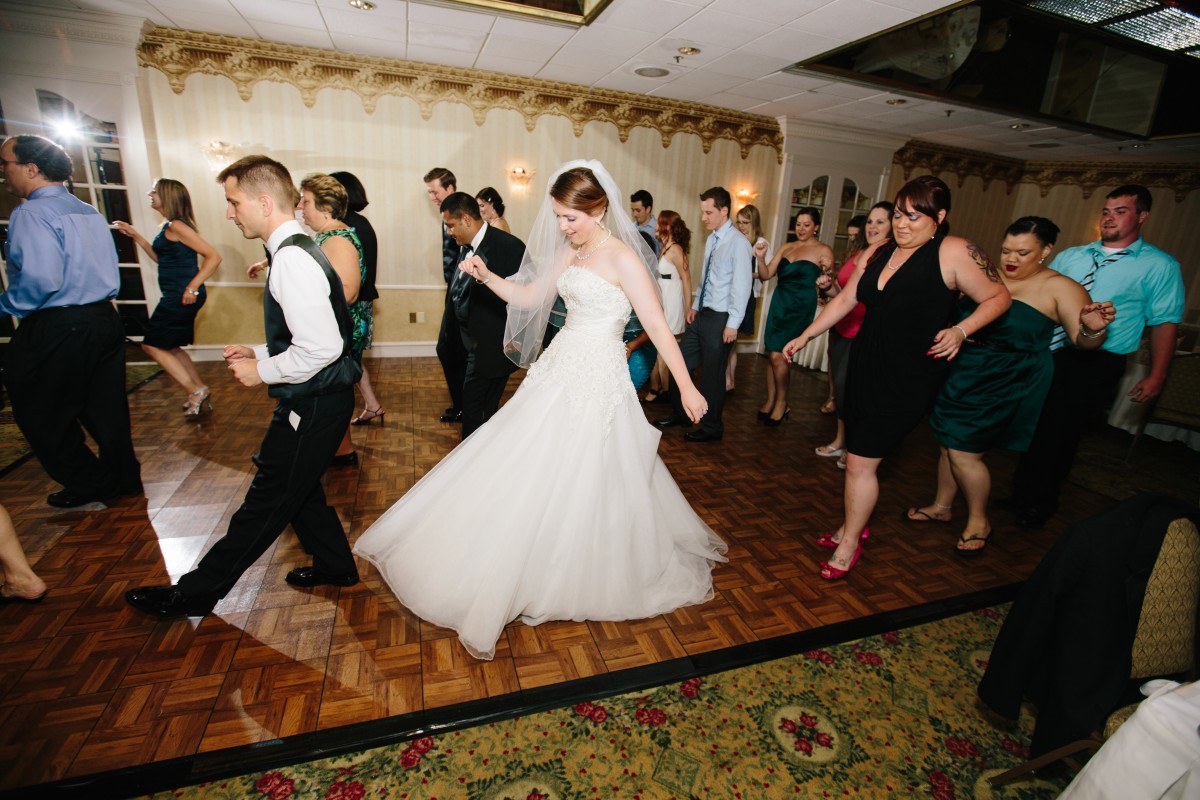 It was important to me that we celebrate our big day with dancing.
The big thing to know is that with a limited budget comes limited priorities. You can do some things but you can't do all the things. Sit down with your fiancé and make a must-have list. Once you know what you absolutely need to have at your wedding you can start to figure out the things you can do without.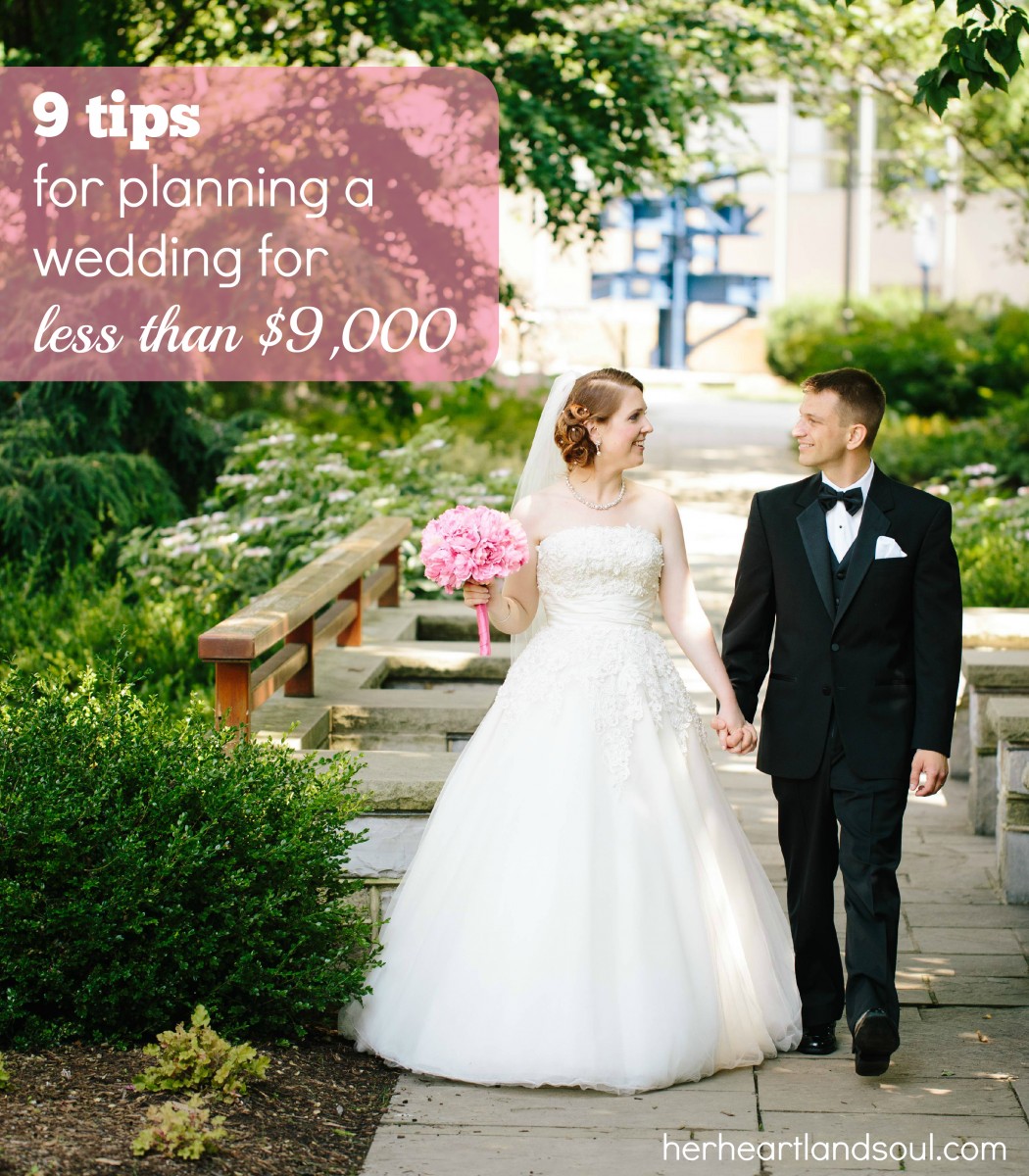 9 Tips for Planning A Wedding for Less than $9,000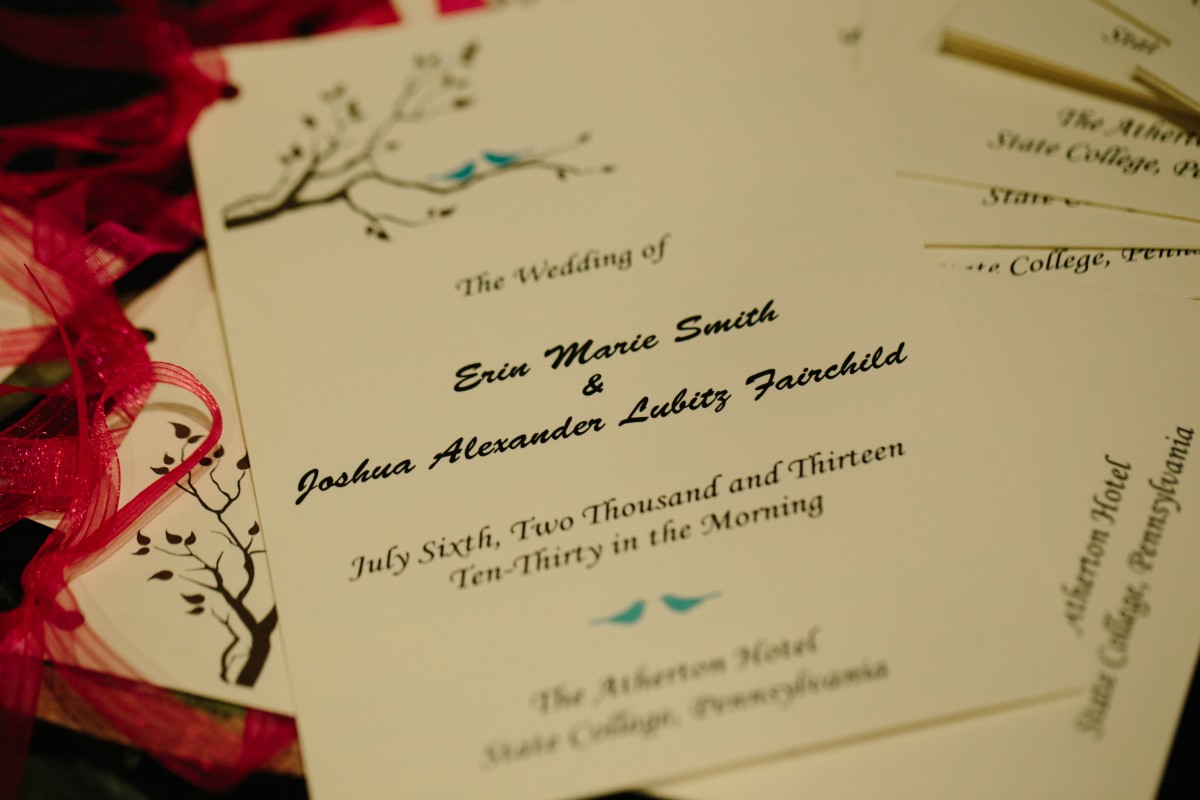 1. Consider alternative times
I feel like everyone recommends having a Friday or Sunday wedding to save money. That didn't work for us, as 80% of our guests were traveling between two to eight hours to get to the wedding. It needed to be on a Saturday so they had a day to either get there early or stay late. What did work was having a Saturday morning wedding. The price of a morning wedding was half what it would be in the afternoon/evening, serving lunch was significantly cheaper than serving dinner, and we could get away with offering wine spritzers and beer during the cocktail hour and then calling it good in the alcohol department. This one decision saved us SO much money.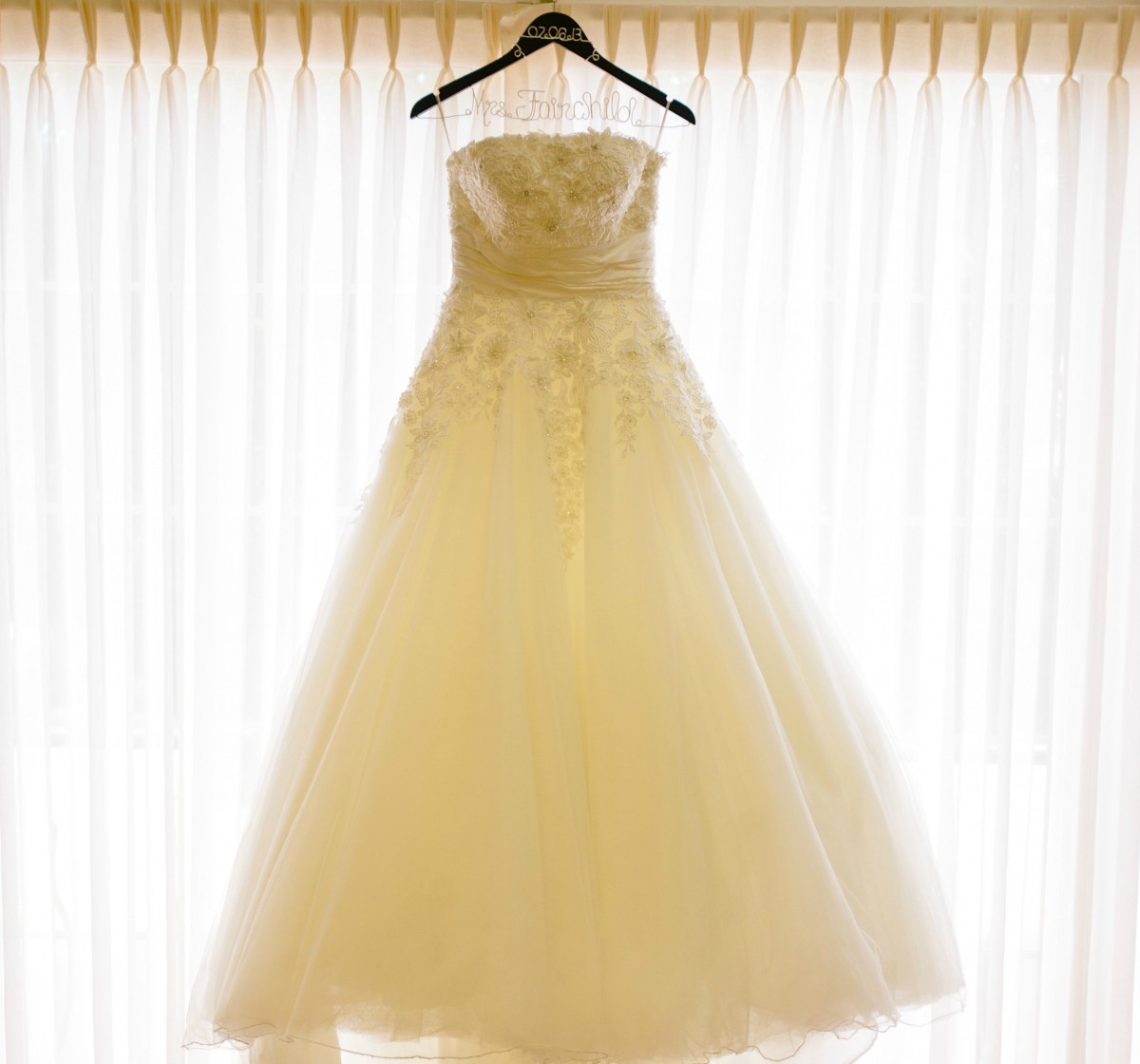 2. Buy a used wedding dress
This is where I'm going to sound ridiculous, but I was not willing to wear a cheap wedding dress that I was unhappy with for the sake of saving money. I wanted to look and feel beautiful on my big day, and I wanted to wear something that made me feel like a princess. My kids will only have pictures of our wedding to look at and I wanted to look good in those pictures!
Thanks to Once Wed I found my dream wedding dress used for $500 and saved roughly $1,500. The girl I bought it from and I were both 5'7 and off-the-rack size 6s. It hadn't been taken in at all, was hemmed and bustled to my height, and professionally cleaned. She had even paid extra to have the zipper replaced with a lace-up corset. It was like I was meant to wear this dress. I felt like a million bucks in it without spending anywhere close to that. I'm a big proponent of used wedding dresses because I wore my dress for one day. And two years later it's still sitting in my closet in the same box I brought it to Omaha in.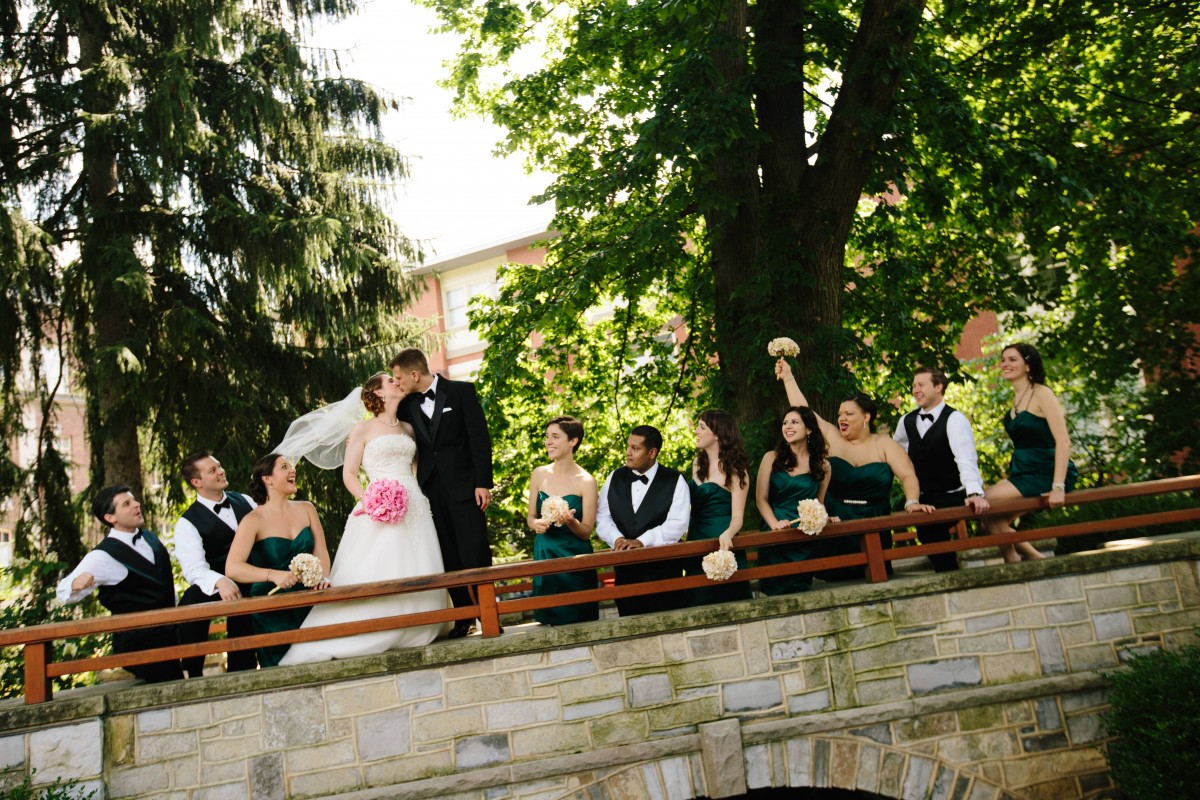 3. Use fake flowers
This one was a hard one for me. I LOVE real flowers. If money wasn't an object, I would have been holding the biggest peony bouquet you could image as I walked down the aisle. I'd have been married in front of an archway of blooms and our centerpieces would be overflowing with flowers. But money was an object, and at the end of the day flowers were not a priority. We bought all of our fake flowers from Michaels with 50% off coupons and ended up spending less than $200 when all was said and done. I posted a tutorial way back when on how to make your own DIY wedding bouquets that explains our entire process. Looking back two years later I have no regrets. The fake bouquets served their purpose and looked pretty without breaking the bank.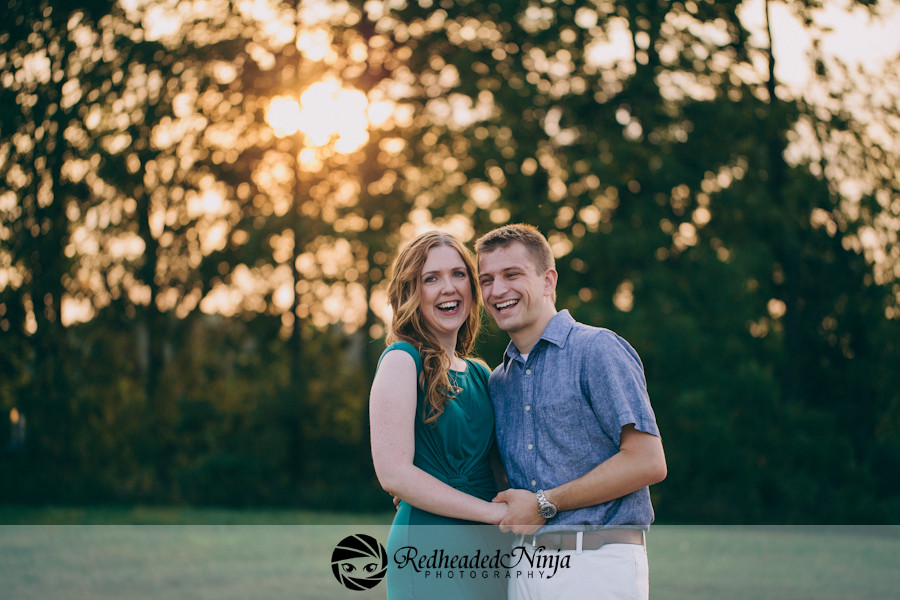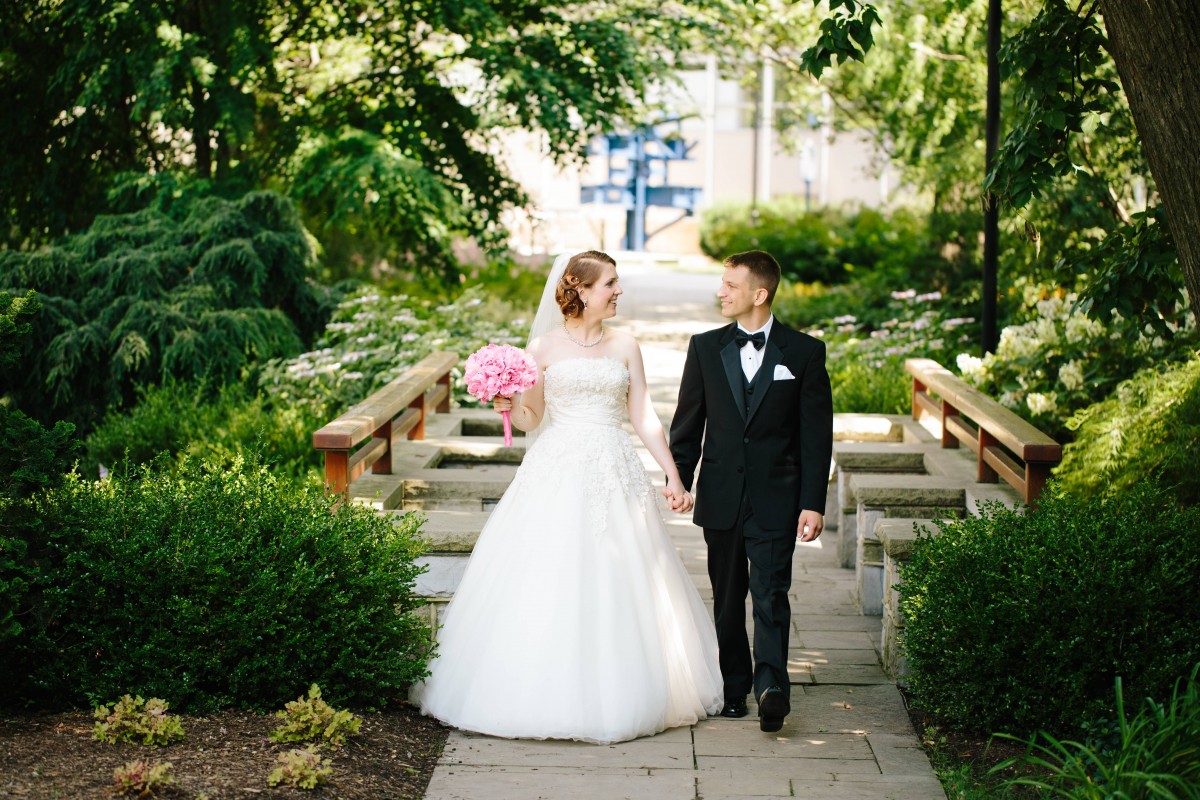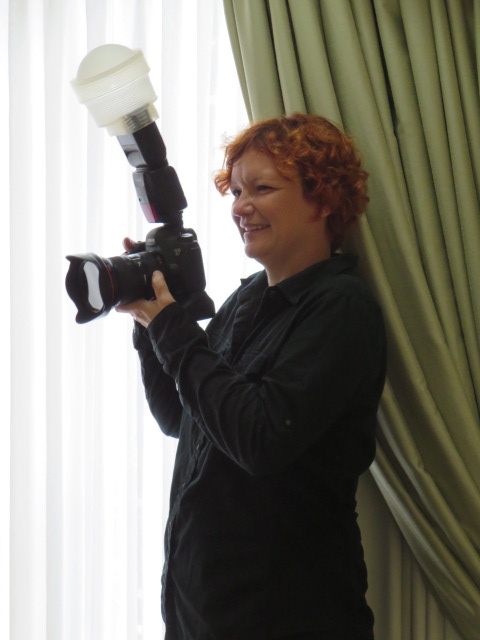 4. Barter for services
If you've got a talent, see if you can trade for someone else's. That's what I did with my amazing wedding photographer, Redheaded Ninja. I blogged for her for a year in exchange for my engagement and wedding photos. In terms of priorities, I was totally fine skipping an open bar to save money. I was absolutely not okay with skipping wedding photos. These photos are truly priceless to me. In terms of financial savings, bartering my services saved us $3,500 in photography expenses.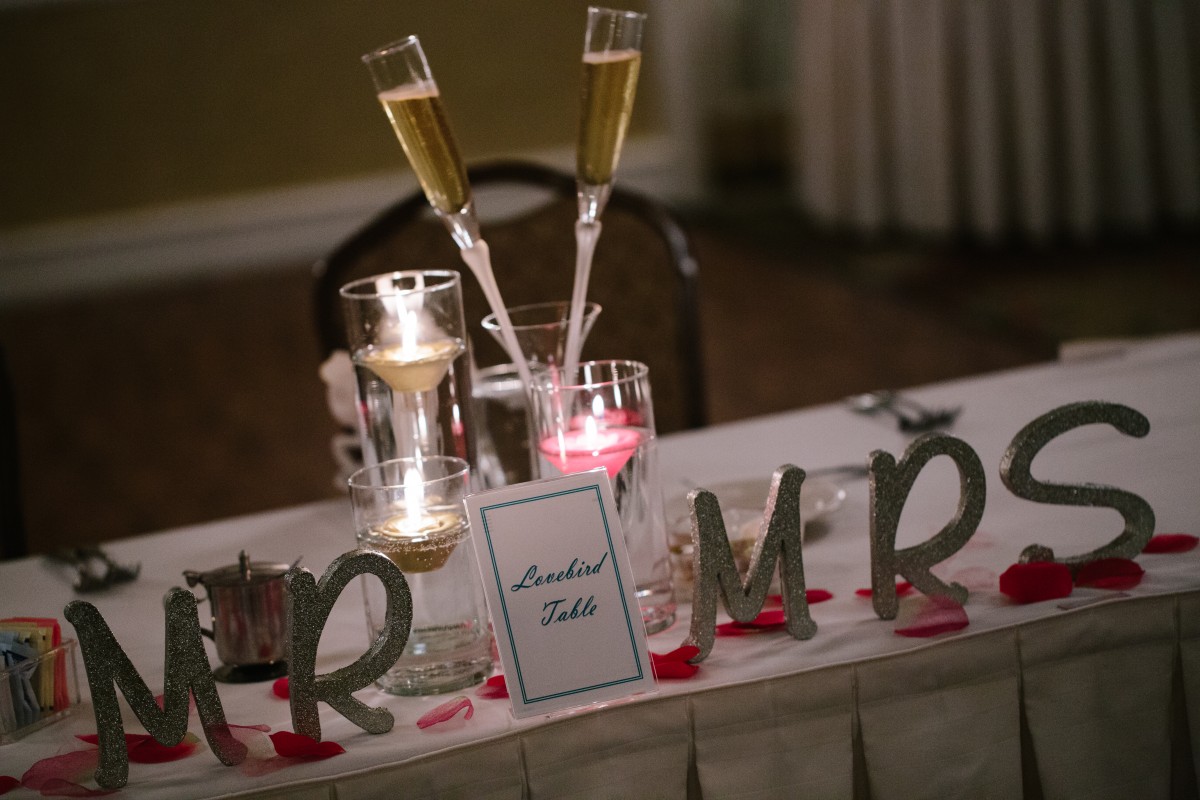 5. Rent/DIY centerpieces
You use these for literally four hours. That's it. I rented the votives for all our tables for $100 from a girl I knew that just got married. We sprinkled some fake rose petals, I glittered up a few signs, and we called it good. Bonus: We didn't have to worry about what to do with them when the wedding was over! (We moved to Omaha literally two weeks after our wedding!) While I know there's nothing like walking into a wedding with crazy uplighting and gorgeous towering centerpieces, we couldn't afford it, and it wasn't a priority. I think our centerpieces were cute and added a nice touch to the room.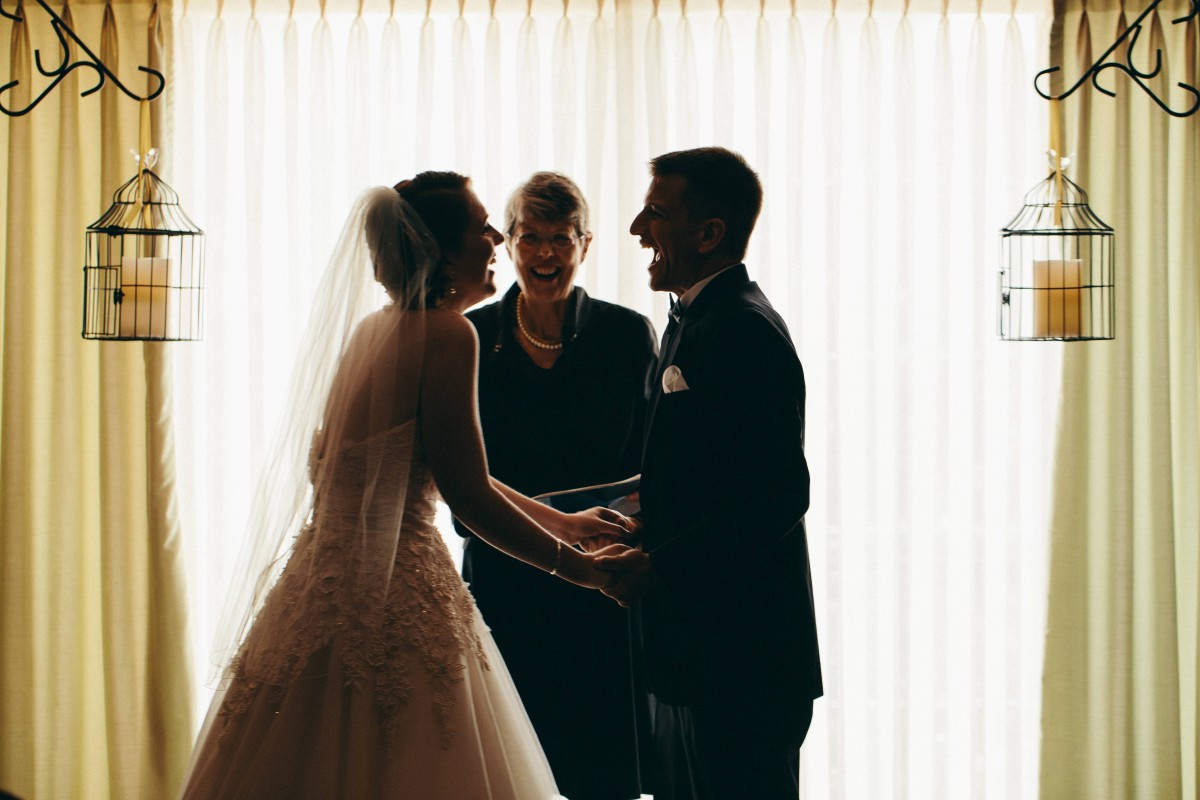 6. Get married by a public official
Before getting married I had no idea how expensive marriage officiants were. In case you're wondering, they're super expensive. And  Pennsylvania has pretty strict laws regarding marriage officiants which meant we couldn't just have a friend get ordained and marry us. Through research we found out that mayors are allowed to perform marriage ceremonies. And most of them do not charge anything for their services. This worked out perfectly because Josh was raised Jewish and I was raised Christian, so we were able to take religious institutions out of the equation and have the Mayor of State College marry us. She's the sweetest woman and did an incredible job. It made it extra special that we were married by the Mayor of the town where we met and fell in love. An added bonus of not having a standard wedding script to follow is that it allowed us to write our entire marriage ceremony together. I love how it perfectly reflected us.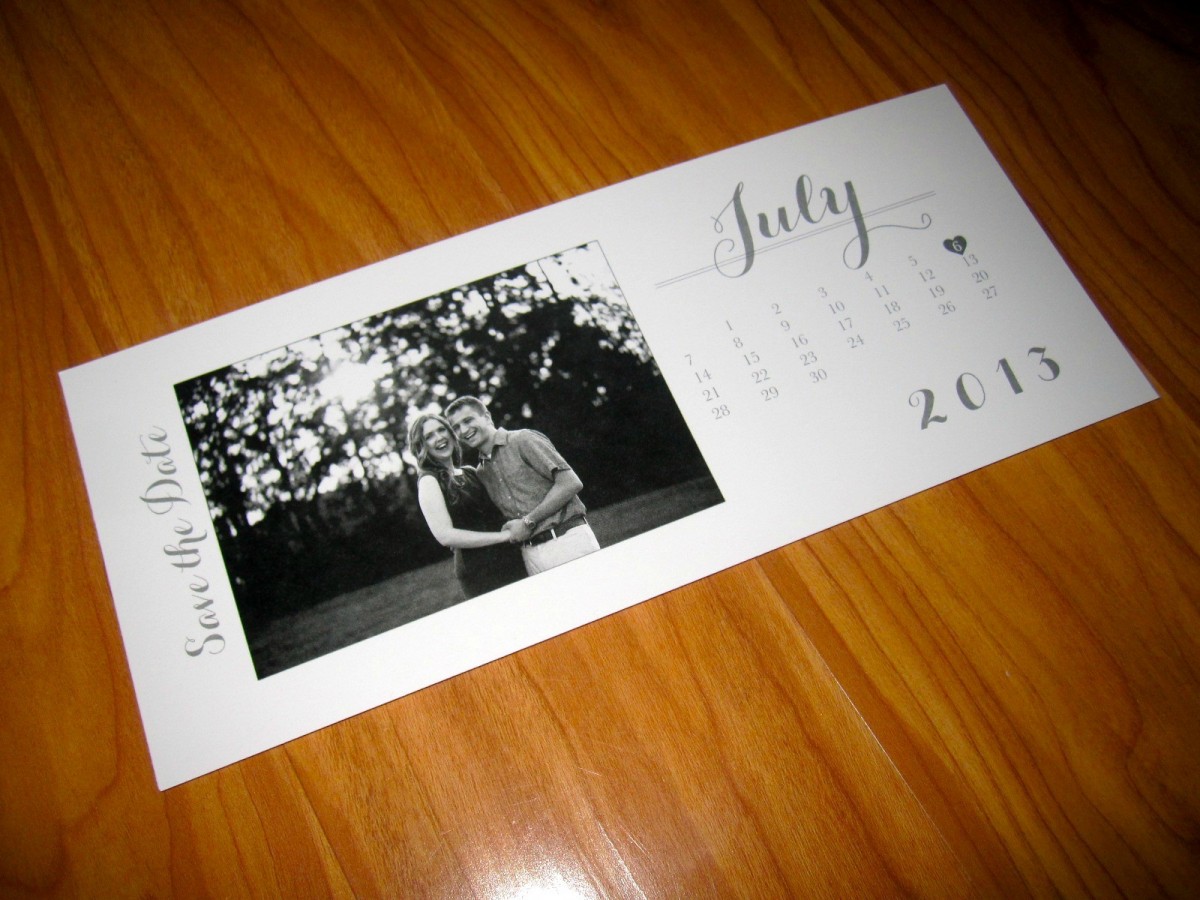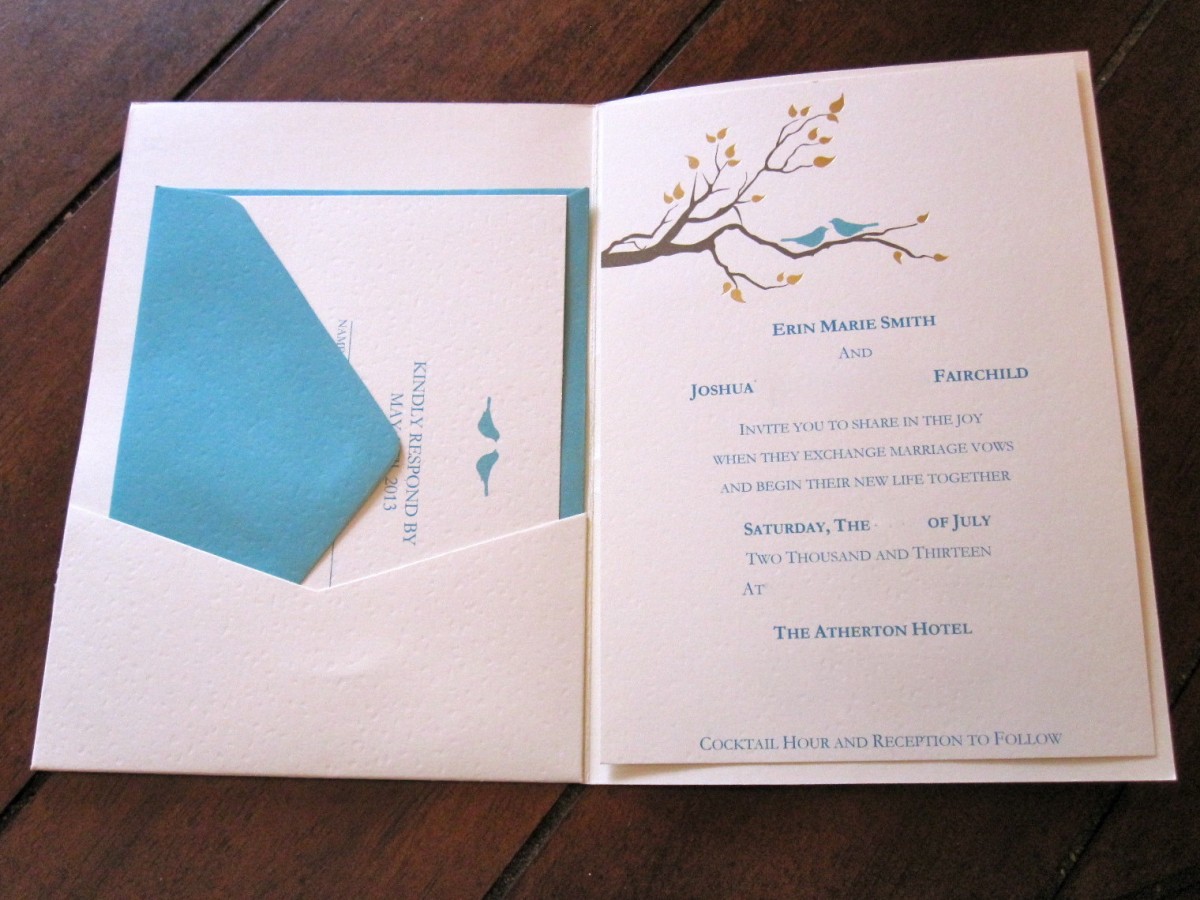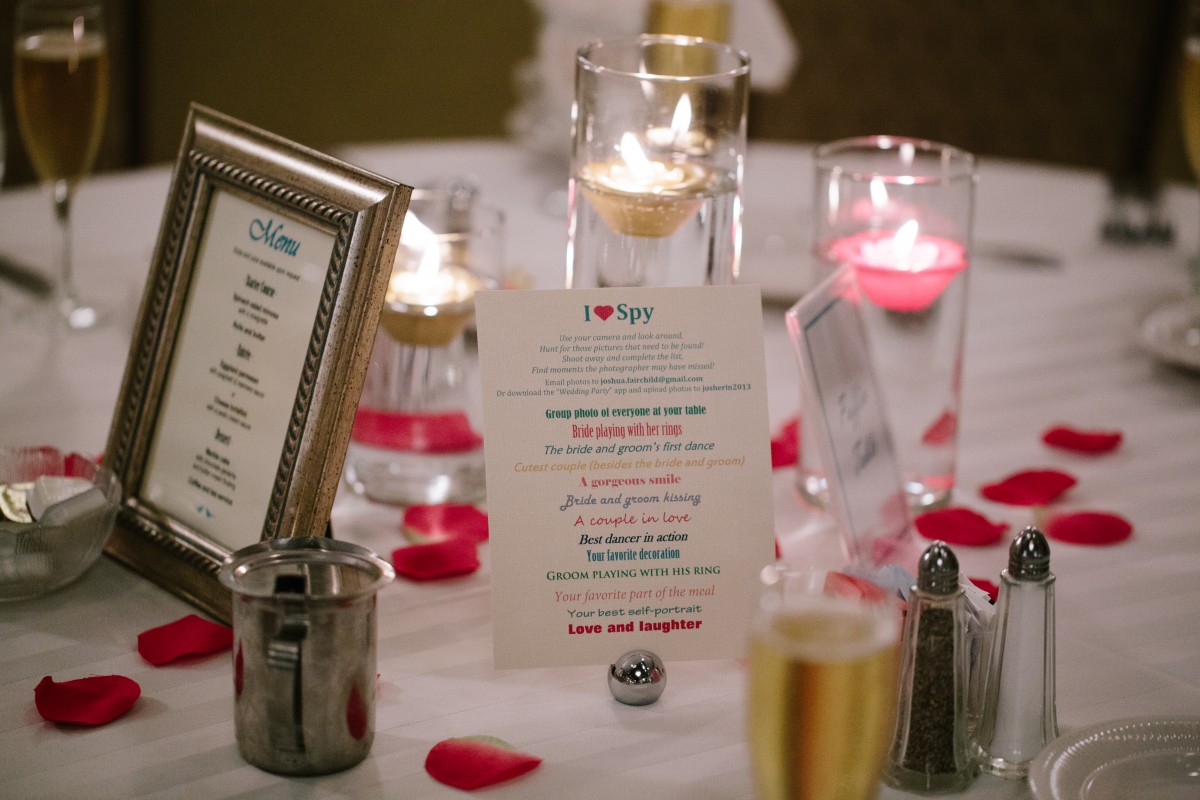 7. Make and print your own save the dates/invitations/place cards/ paper goods
There is some REAL cost savings to be had by making your own wedding paper products. Our save the dates cost us $20, our wedding invitations cost us $75 (and are the inspiration that led to our entire bird theme at our wedding), and our paper goods at the ceremony and reception cost us pennies. You can absolutely have high quality paper goods at a fraction of the professional price. This worked out great for us since at the end of the day all of it gets thrown out.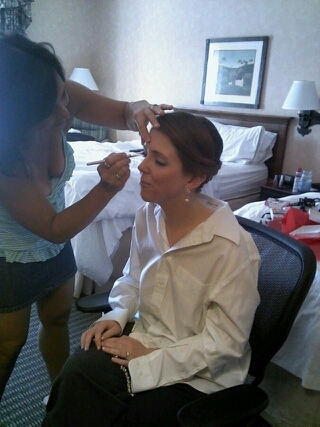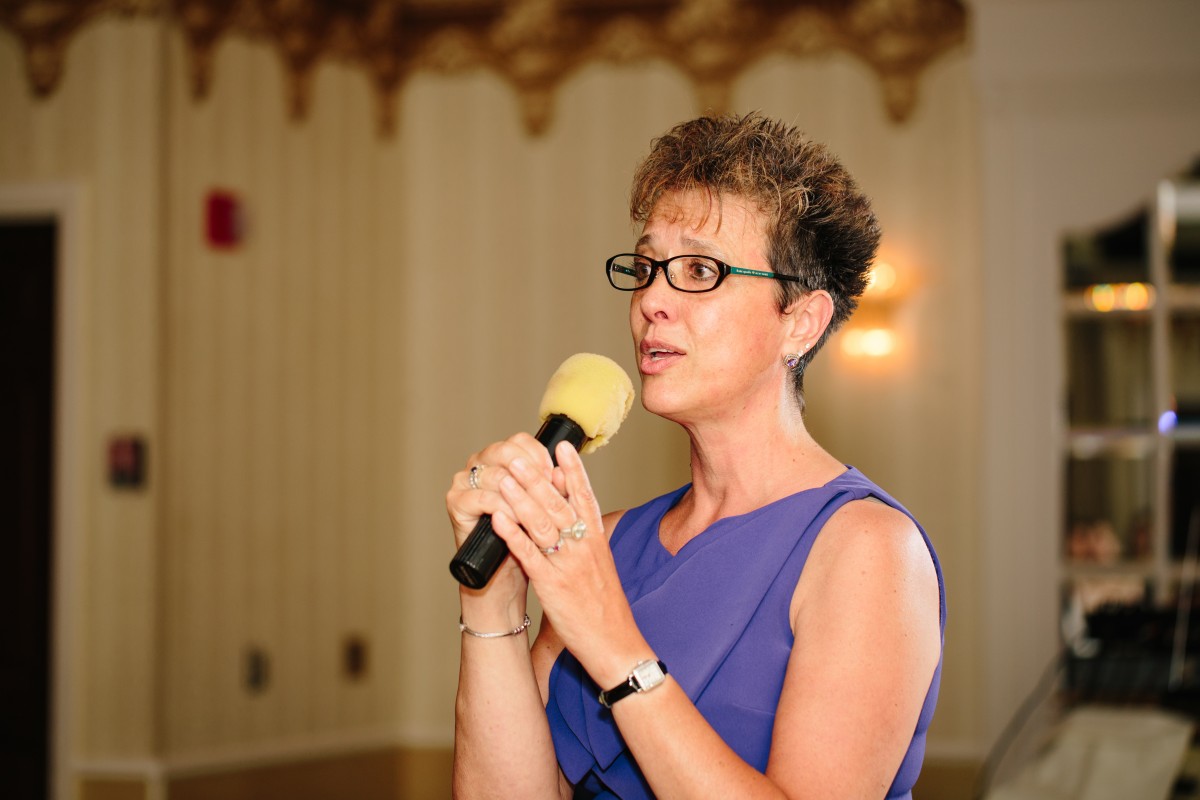 8. Enlist the talents of your friends and family
If you are blessed with family and friends who want to help you on your special day, take that help. Josh had been going to the same hairstylist since he was a little boy. That hairstylist has become a close family friend and not only came to the wedding, but offered to do my hair and makeup. She made me look beautiful on my big day and I am forever grateful.
One of Josh's close family friends is an amazingly talented singer. She teaches vocal classes at a super prestigious private school in New England. And she offered to sing during our wedding ceremony (before I walked down the aisle) and the last song at our wedding reception. This was such a special gift and it took our wedding to a completely different level. These gifts definitely save money, but they are also priceless memories in their own right.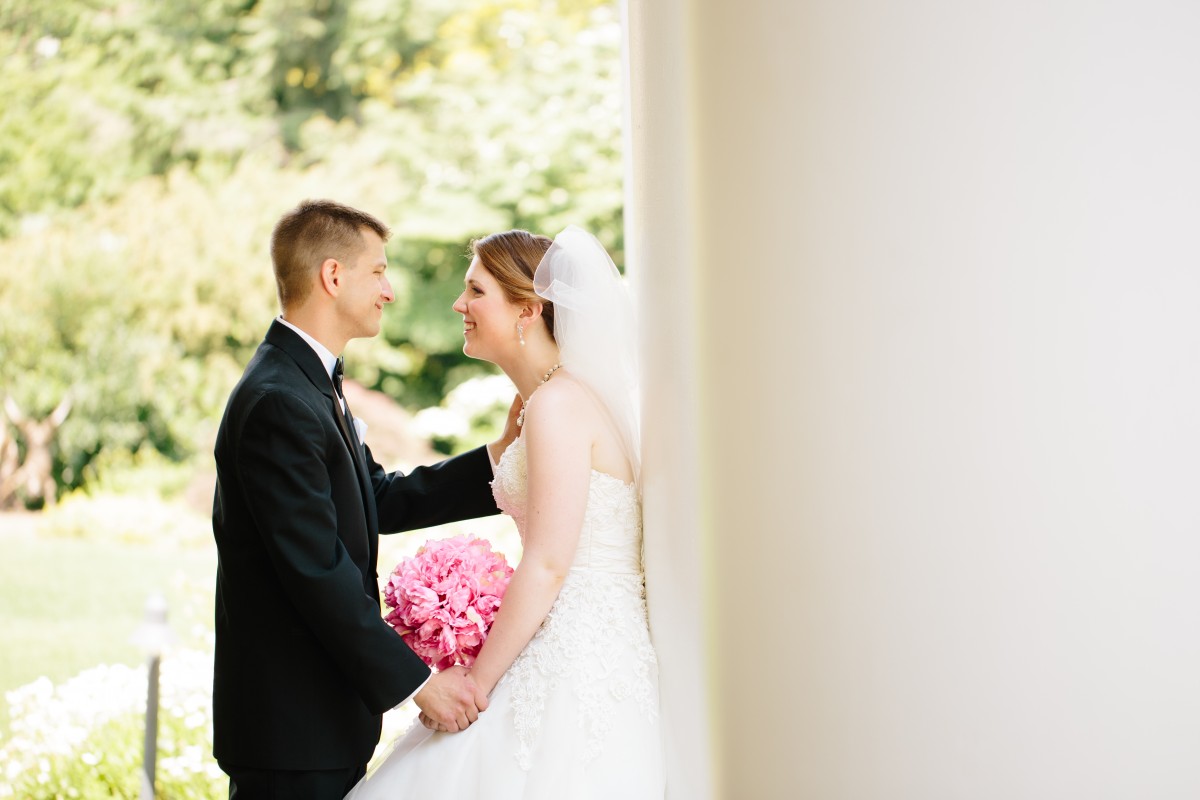 9. Keep the day in perspective
Sometimes it's not fun to be on a budget. You may really want those chiavari chairs and an expensive videographer like I did and not be able to work them into your budget. You may go to weddings six times the cost of yours and know yours will not look the same. But guess what? It's one day! It's one perfect, magical, beautiful day, but if you're marrying the right person it's just the continuation of many incredible days. Two years later, I'm glad we spent the amount we did on the wedding. It was enough to give us an amazing wedding that I feel proud of, but also affordable enough that we were able to save money for starting our new life together.
No matter your wedding budget or your priorities for the day, if you found the right person to spend the rest of your life with, you're winning at life in my book. And that is worth way more to me than any party.
Questions of the Day: For those that are married, how did you save money on your big day? For those that are not married, what are your priorities for your wedding?