Today I am so excited to be sharing with you my Aschaffenburg adventure. (Catch up on my travels to Miltenberg, Mespelbrunn, and Darmstadt if you haven't already.)
Exploring Aschaffenburg
Aschaffenburg is less than an hour from Frankfurt and provides you with all the charm and history of a Bavarian town. From castles and museums to riverside trails and festivals, there is something for everyone in Aschaffenburg.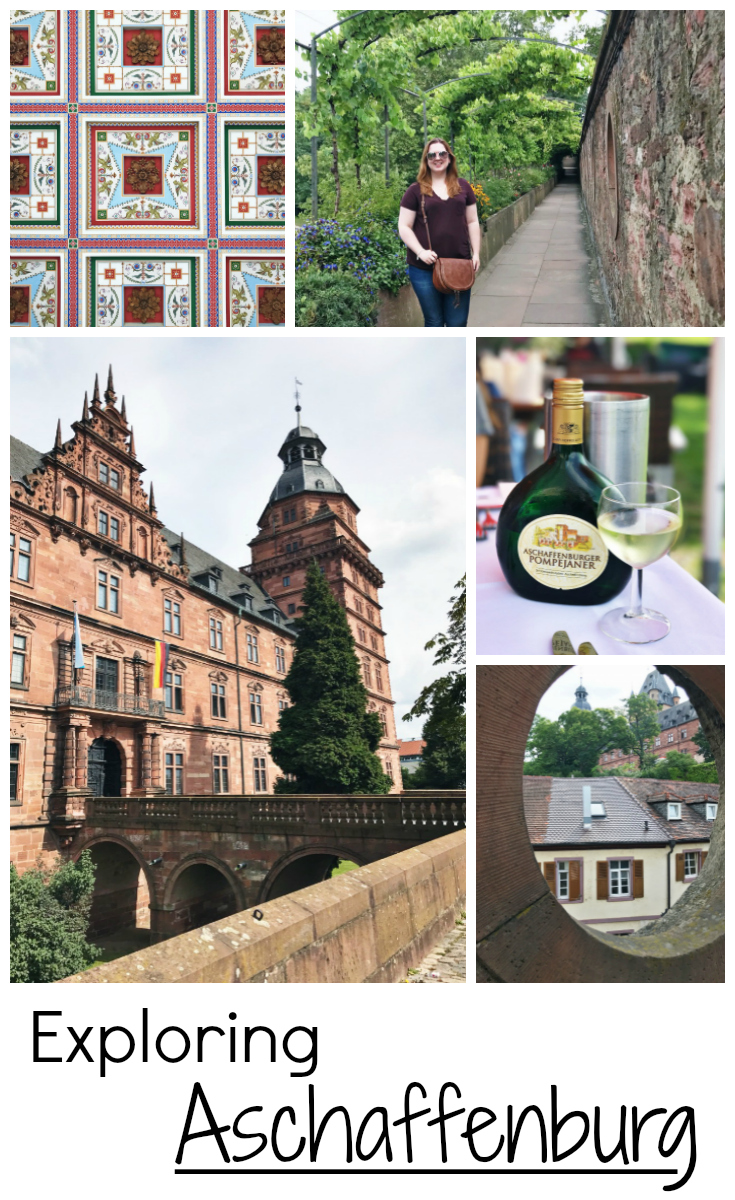 (Pin me!)
I absolutely loved the day I spent exploring Aschaffenburg. Our first stop was to see the castle.
Schloss Johannisburg
Castles are just as amazing as you'd expect them to be in person. Schloss Johannisburg did not disappoint. Constructed in 1605, the castle is made of red sandstone and sits along the bank of the river Main.
Originally commissioned for a Prince during the Renaissance, and then nearly destroyed in World War II, the castle is now a piece of living history, with a museum, art gallery, and restaurant inside.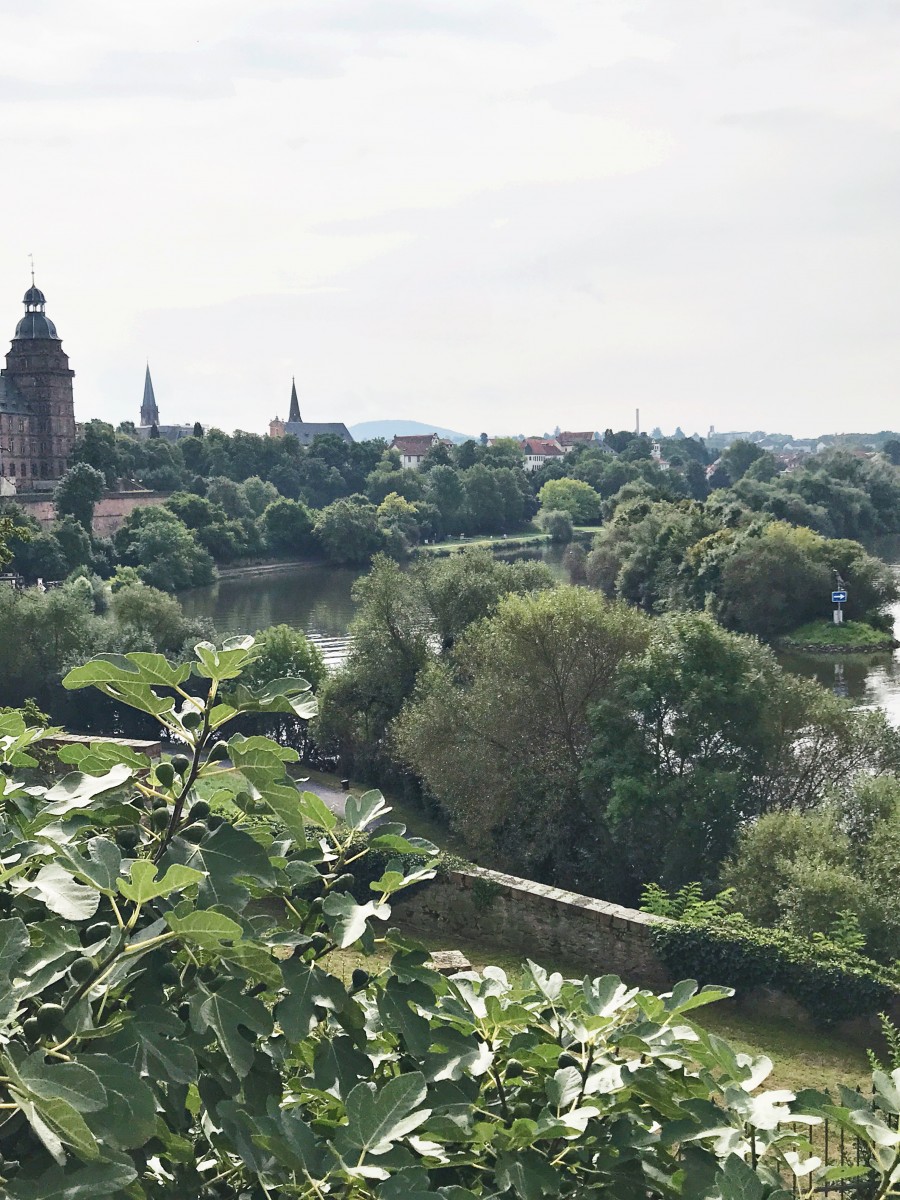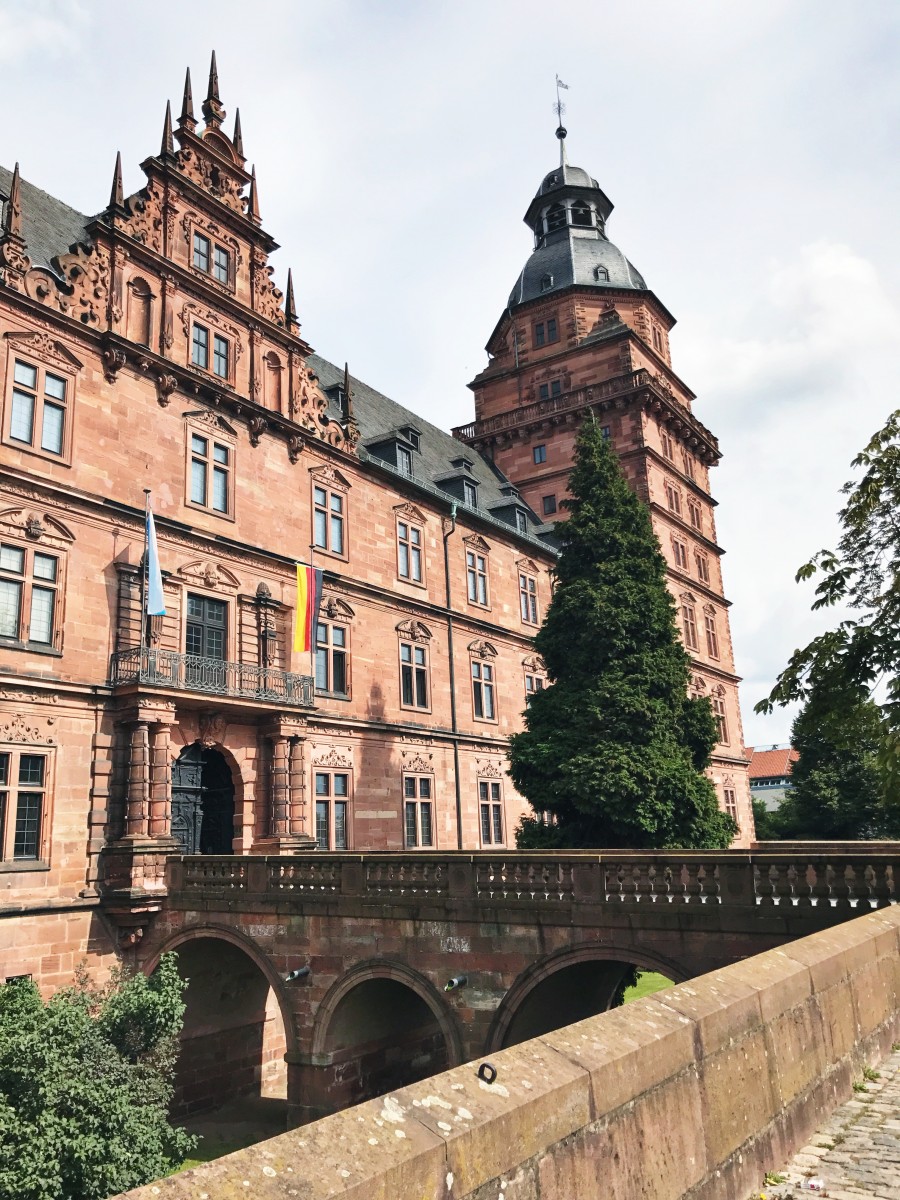 If I had one word for this castle it would be magnificent.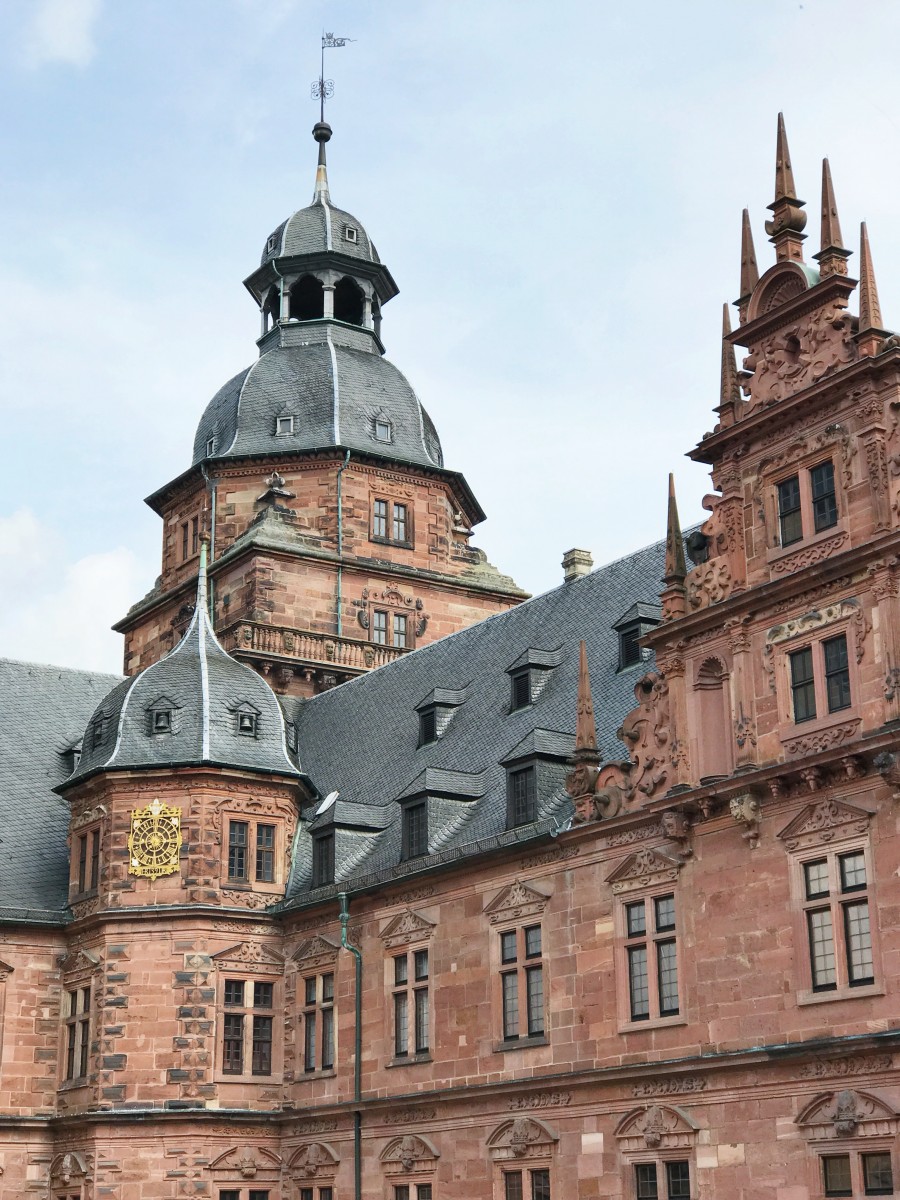 The castle is completely symmetrical with a square courtyard in the middle. There are so many beautiful details everywhere you look. I could have spent hours in that courtyard soaking it all in.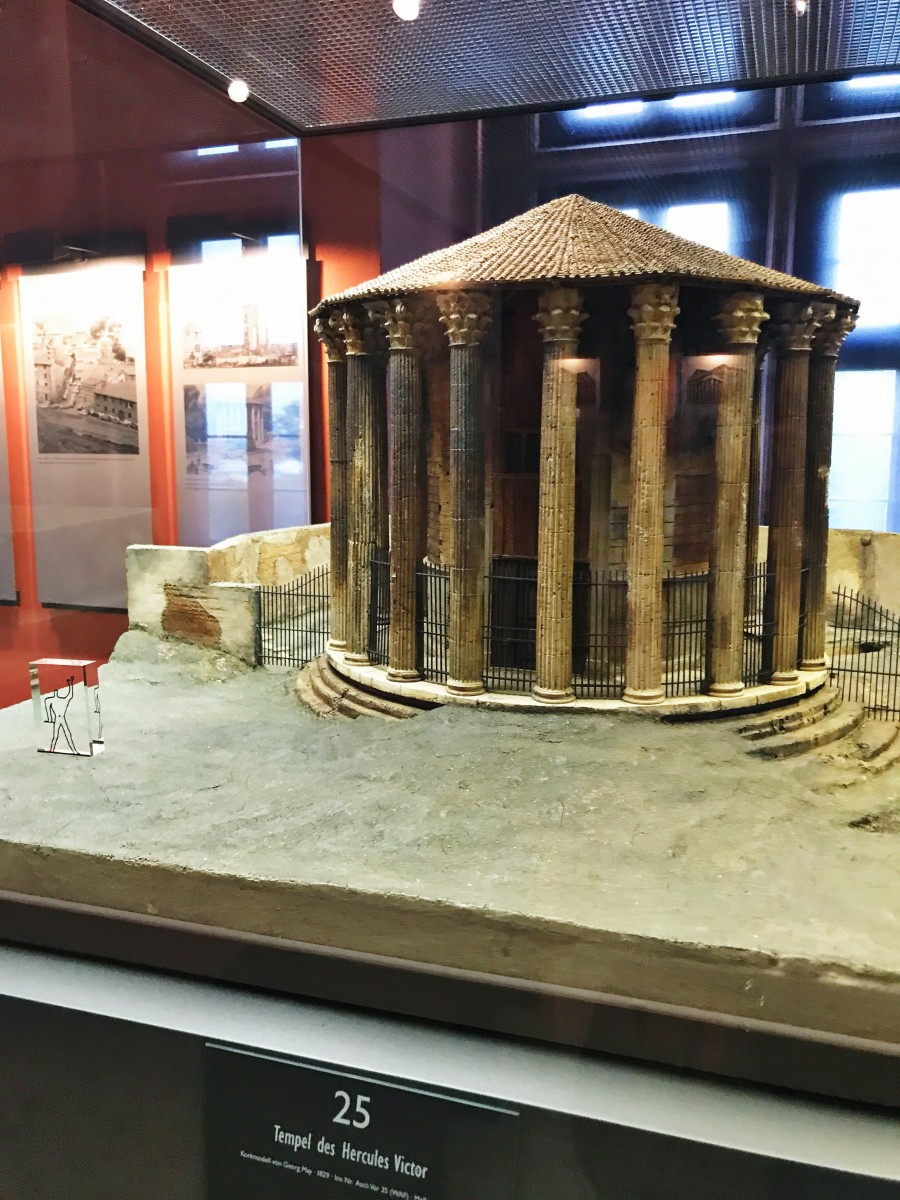 We had a jam-packed day so we kept it moving. The coolest exhibit I visited inside the castle was the historical cork replica exhibit. Some of the worlds most famous buildings were recreated made entirely out of cork. Apparently the rich of old used to find amusement in commissioning cork replicas of architectural feats to display on their dinner table during parties. I had no idea this was a thing but it was so freaking cool to see.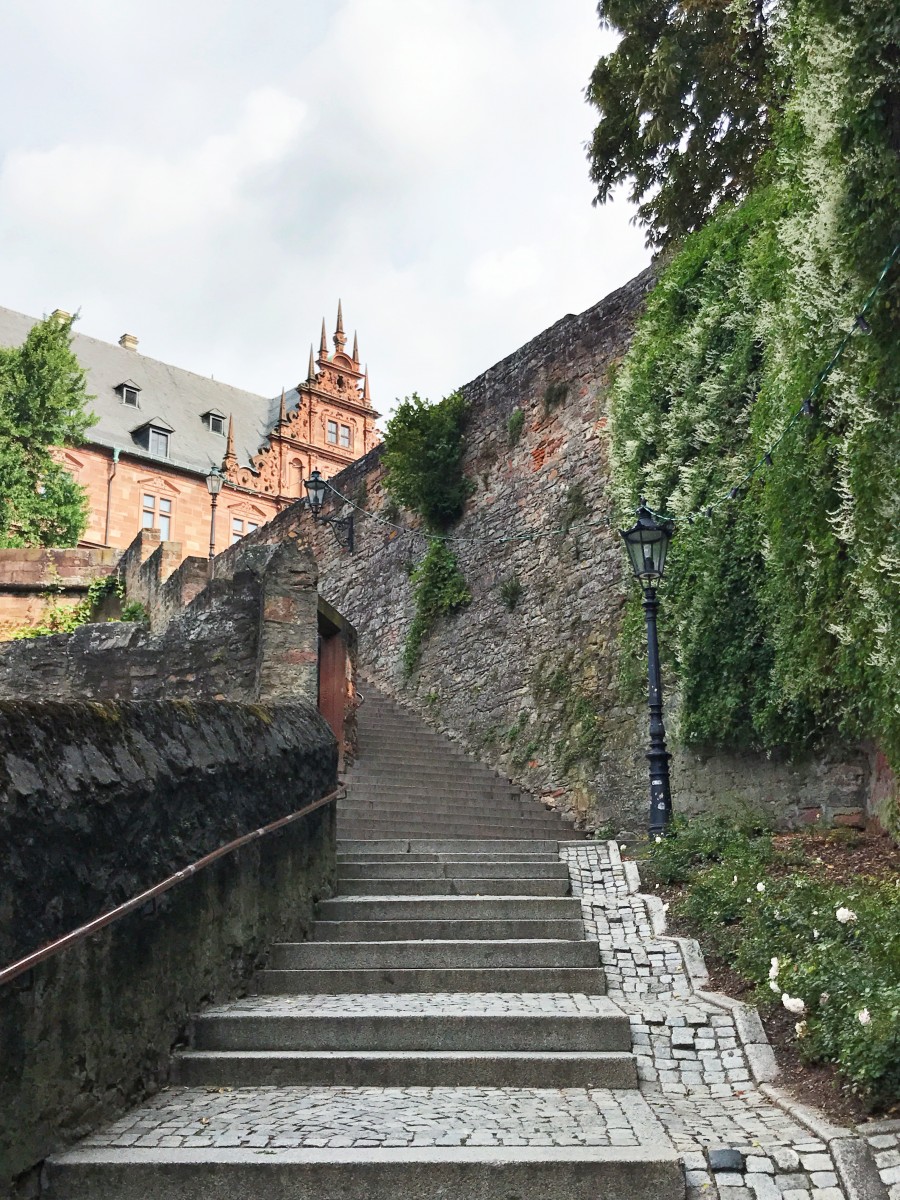 Aschaffenburg was in bloom when we were there. The town felt so alive and it felt so good to walk along the river outside. I was able to people watch, take all the photos like a true tourist, and check out the castle's own vineyard.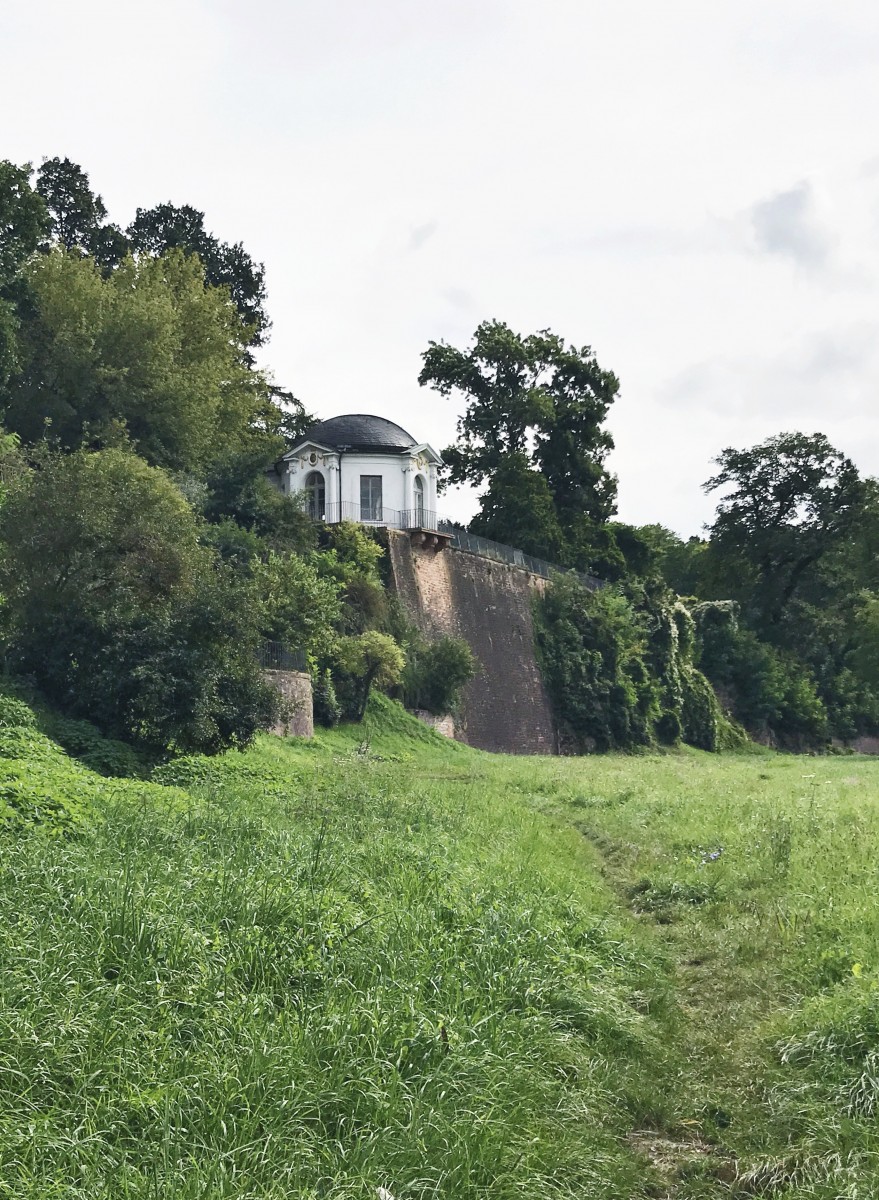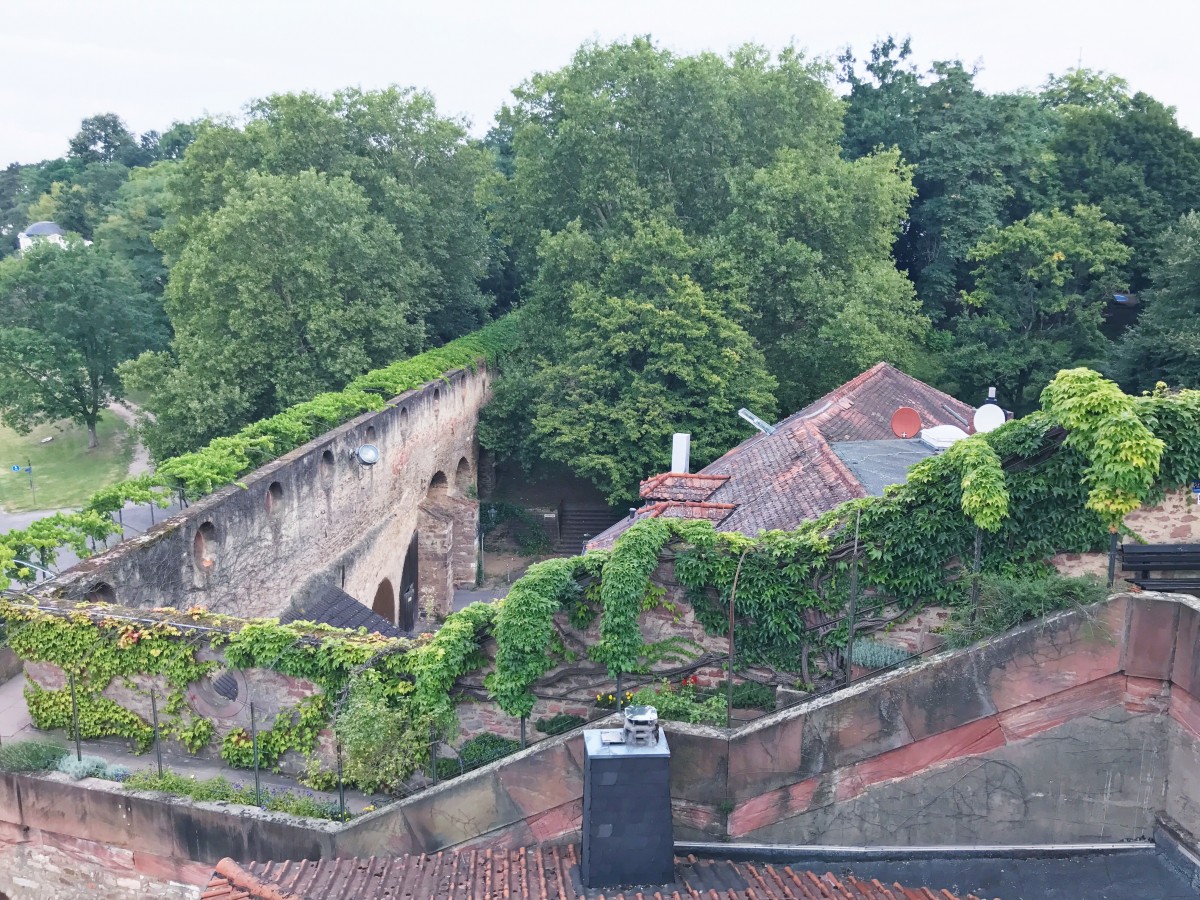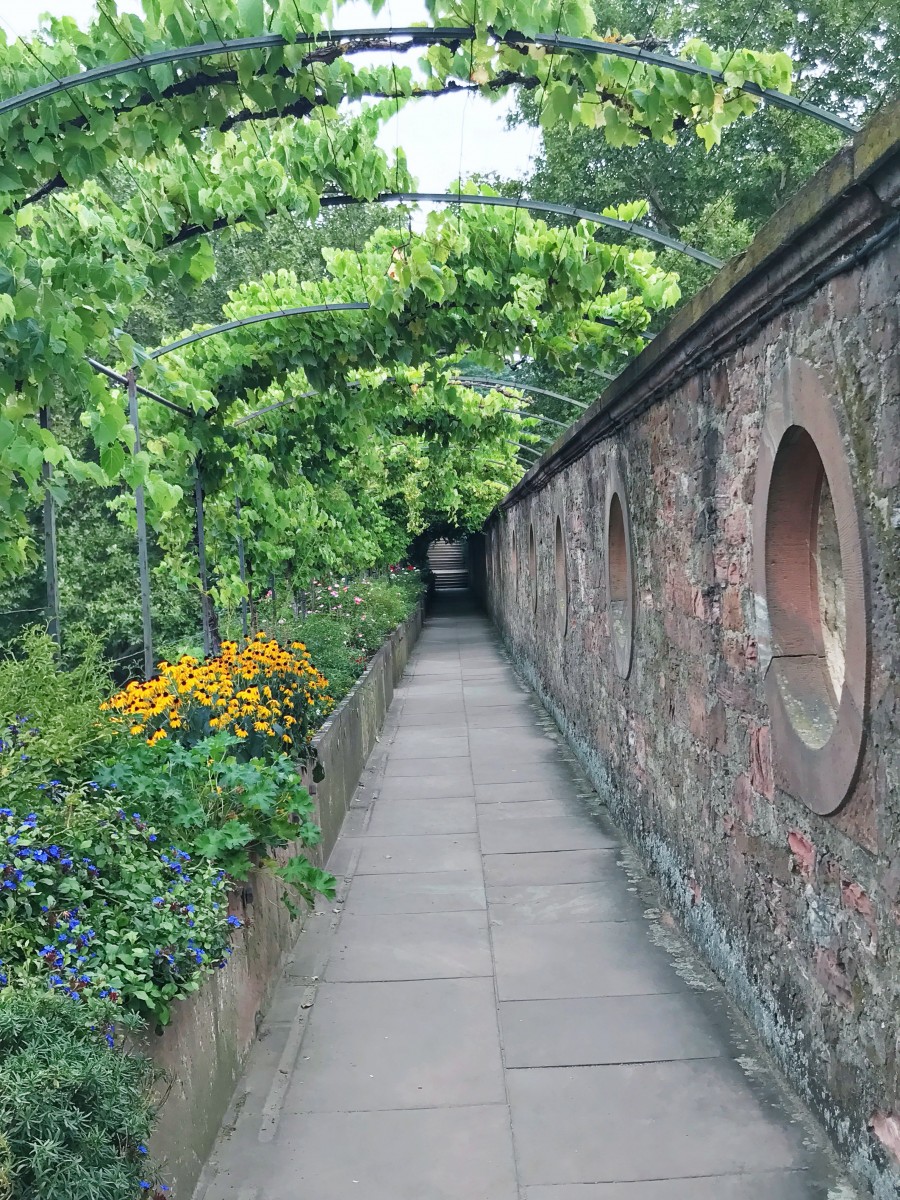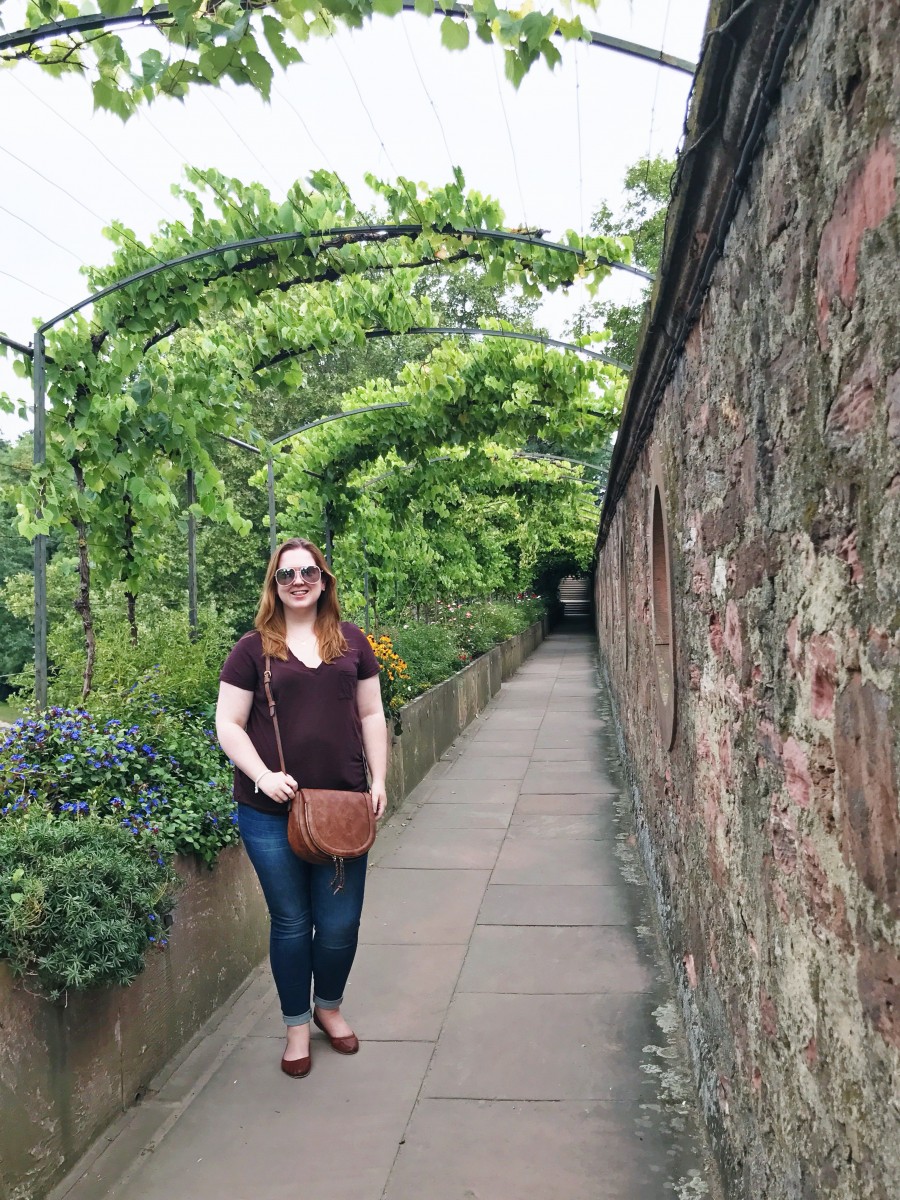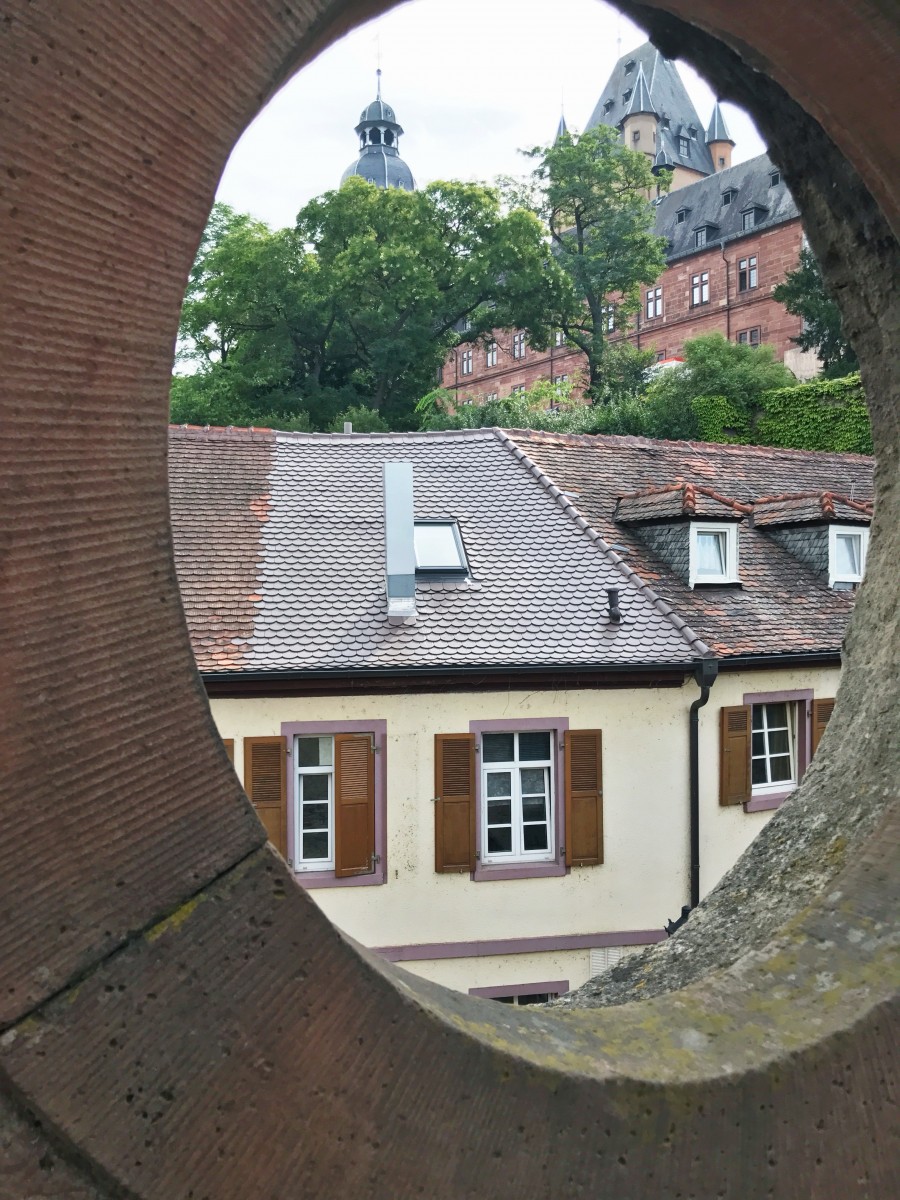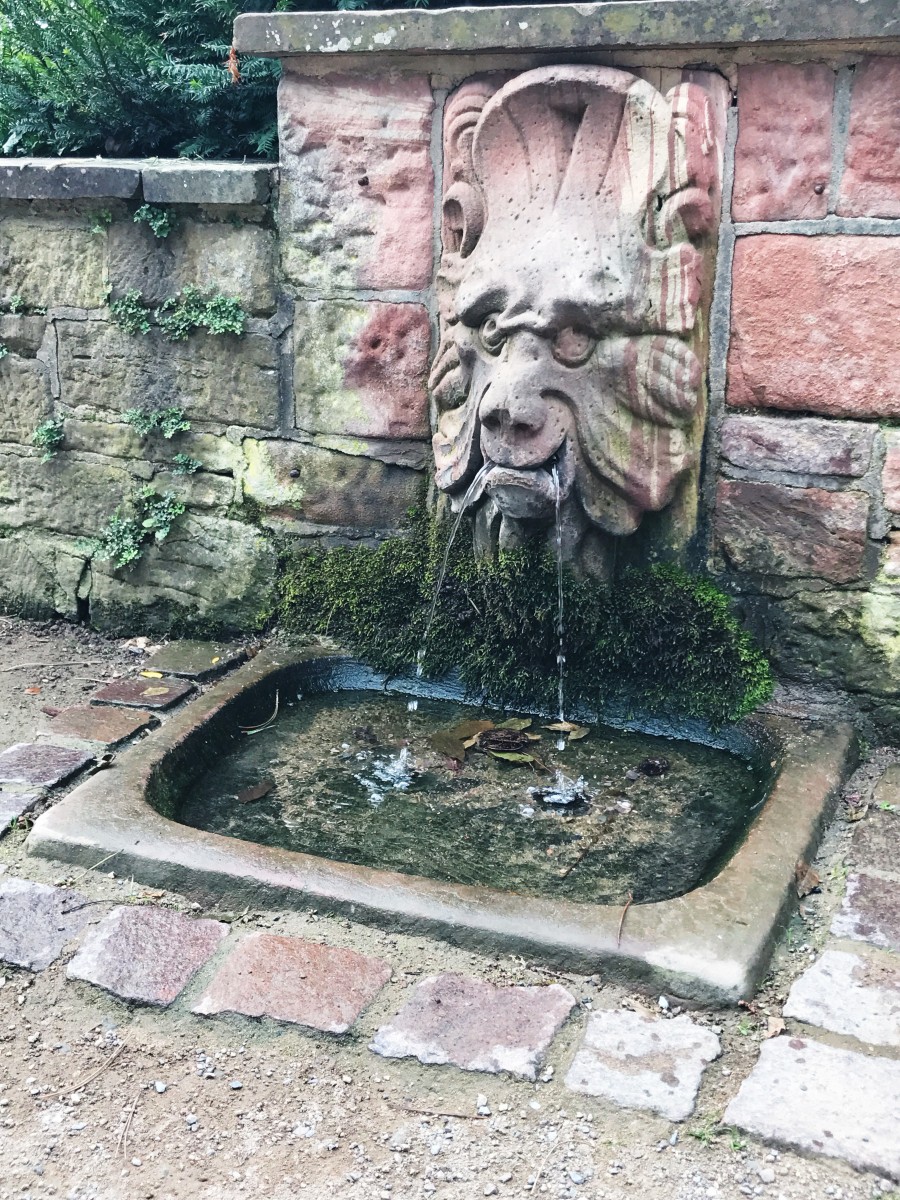 I'm not sure this was originally intended for puppies, but it is now the most incredible dog fountain.
Pompejanum Aschaffenburg
This day was truly a day of firsts, because in addition to visiting the biggest castle I've ever seen and my very first cork museum, I also got to visit a historic replica Pompeii house.
That's right. In the 1840's King Ludwig I decided it would be cool to build a lifesize version of a traditional Pompeii house so that art lovers and history buffs of the time could see what life was like in the lost Roman town of Pompeii. Thus, Pompejanum Aschaffenburg was born.
The thought of history reflecting on history blows my mind a little bit. Especially when you think about the fact that a home from the 1840's in the US is old. While Pompejanum Aschaffenburg was damaged during WWII, it has been almost completely restored and is quite magnificent.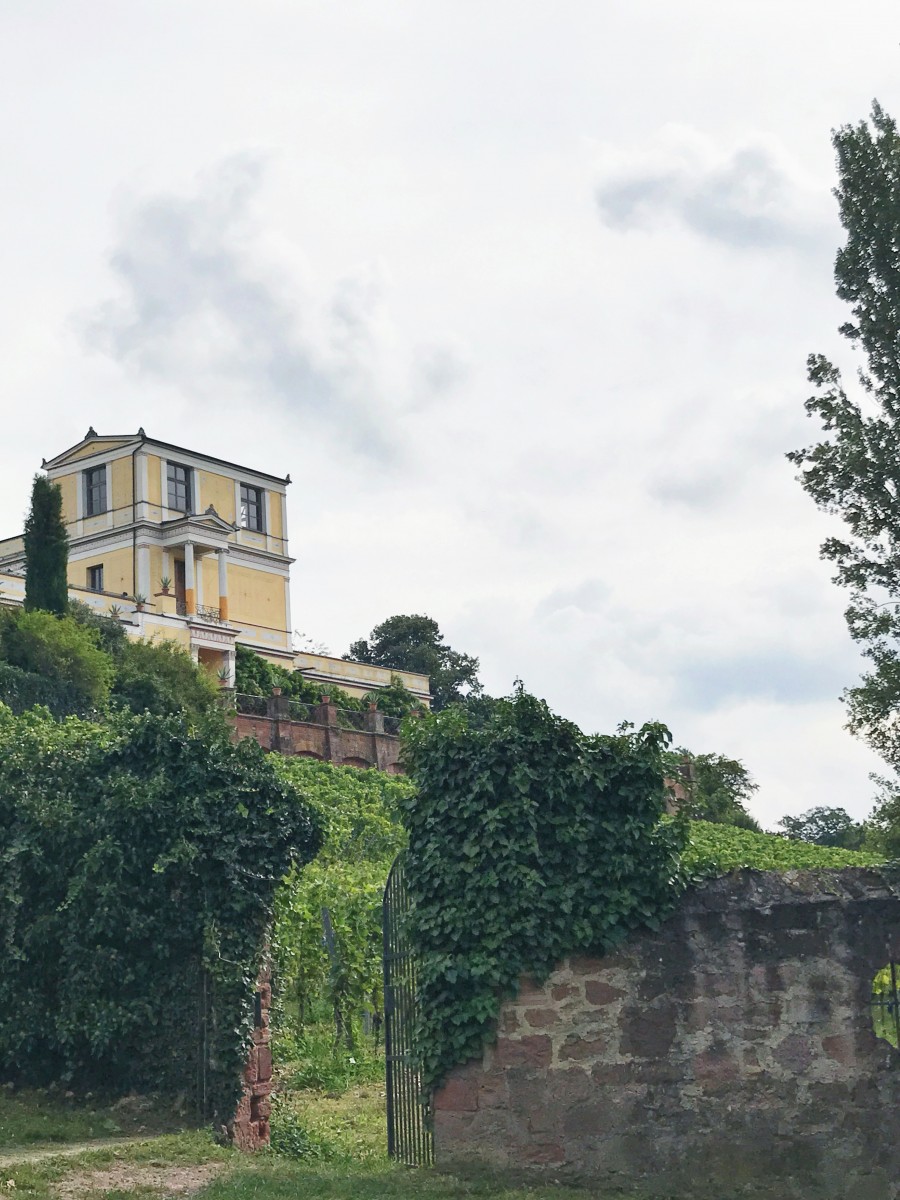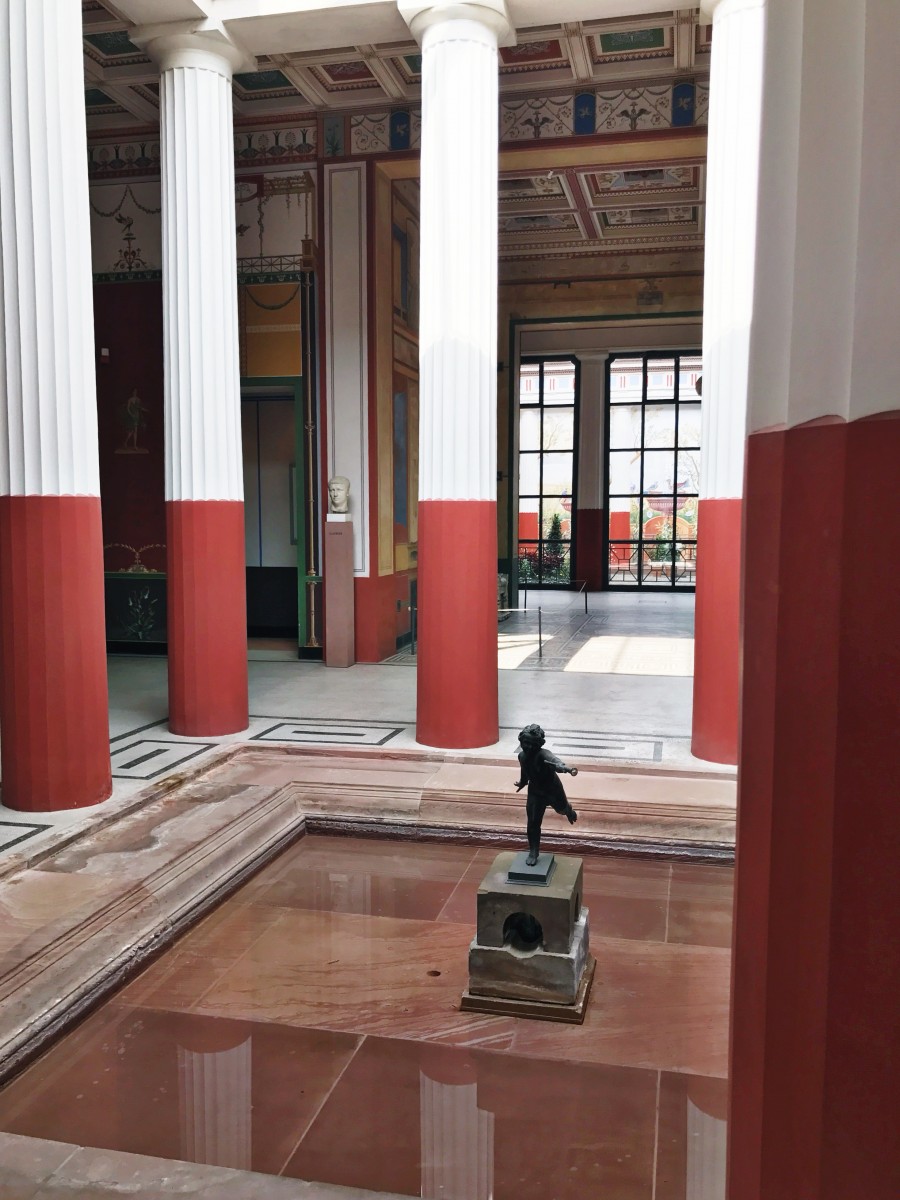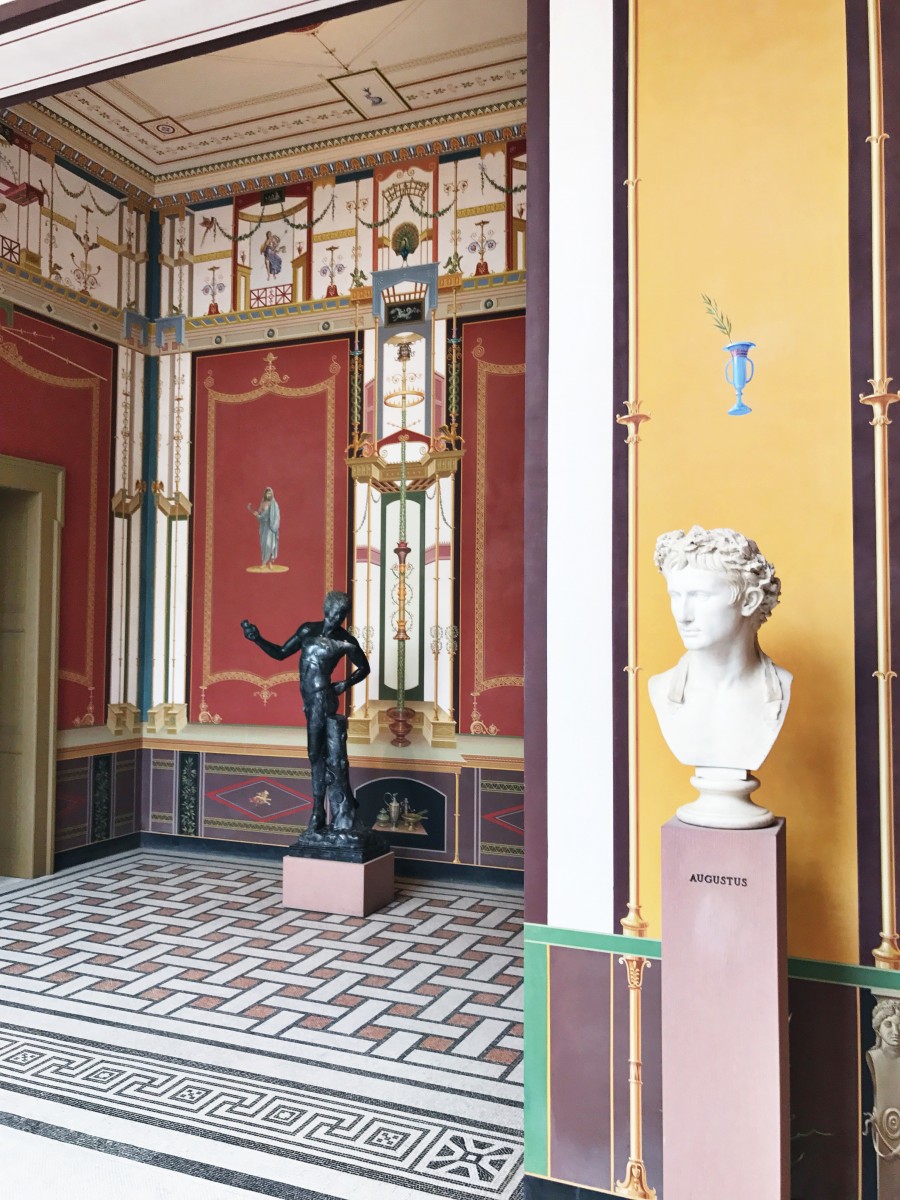 The coloring and the detailing in Pompejanum Aschaffenburg is incredible. I grew up fascinated by Pompeii so this was a real treat for me. Everything in the house was designed to replicate Pompeii to the smallest detail.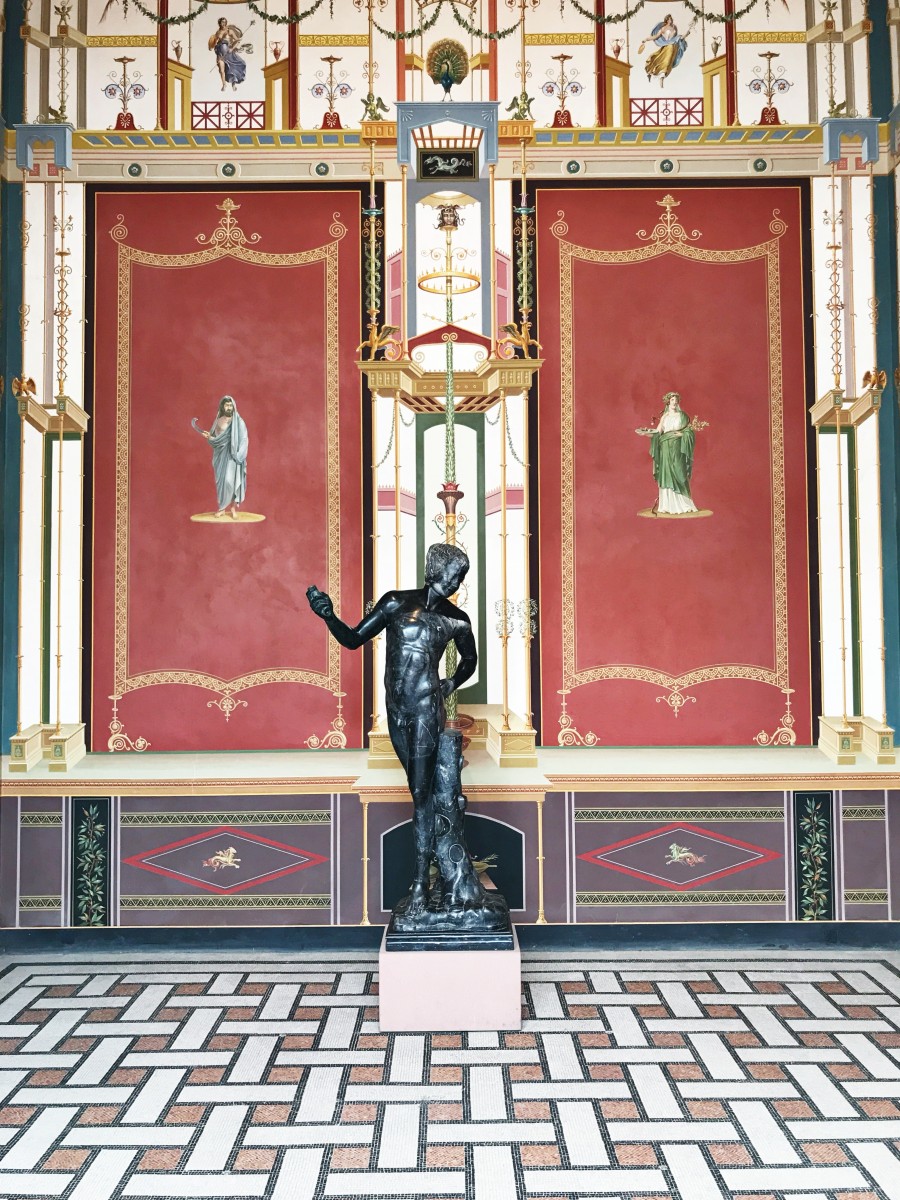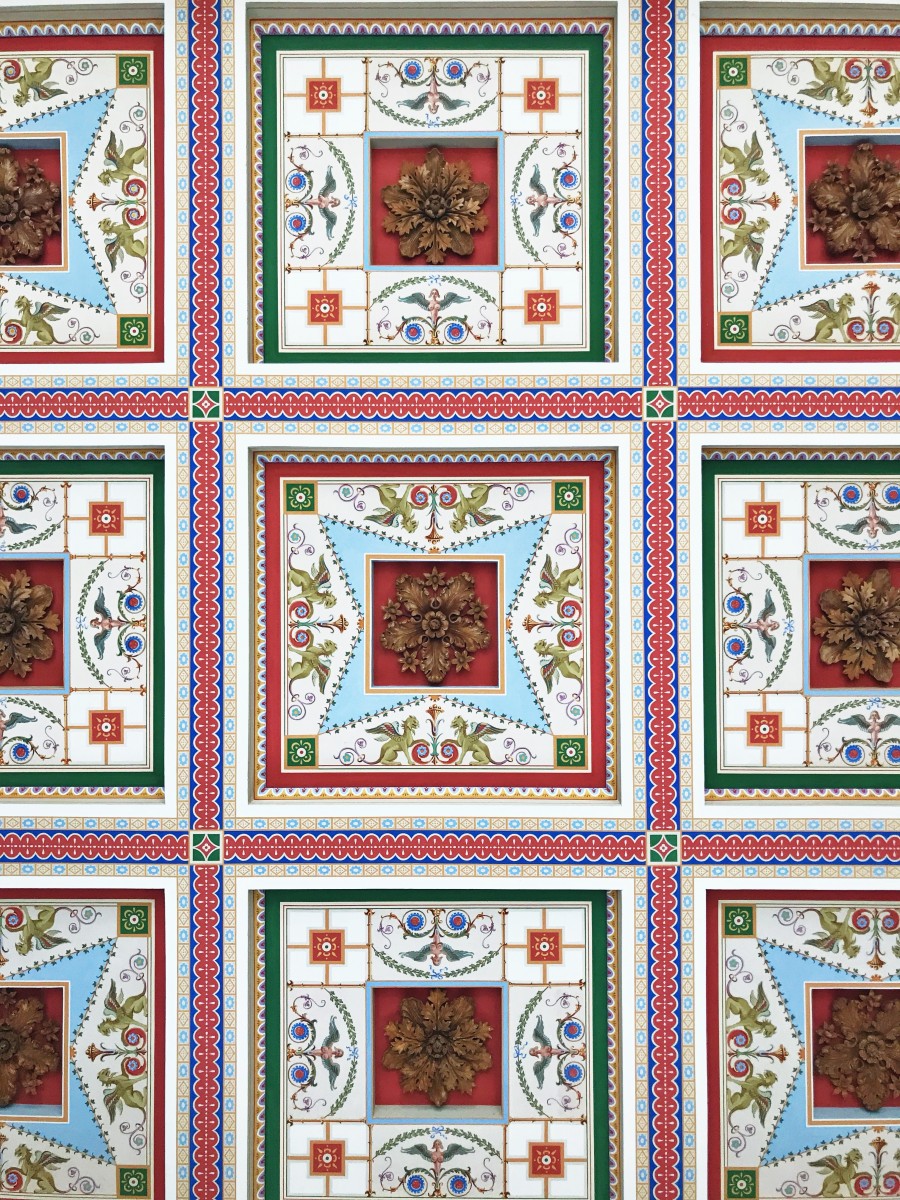 I could not get enough of the ceilings.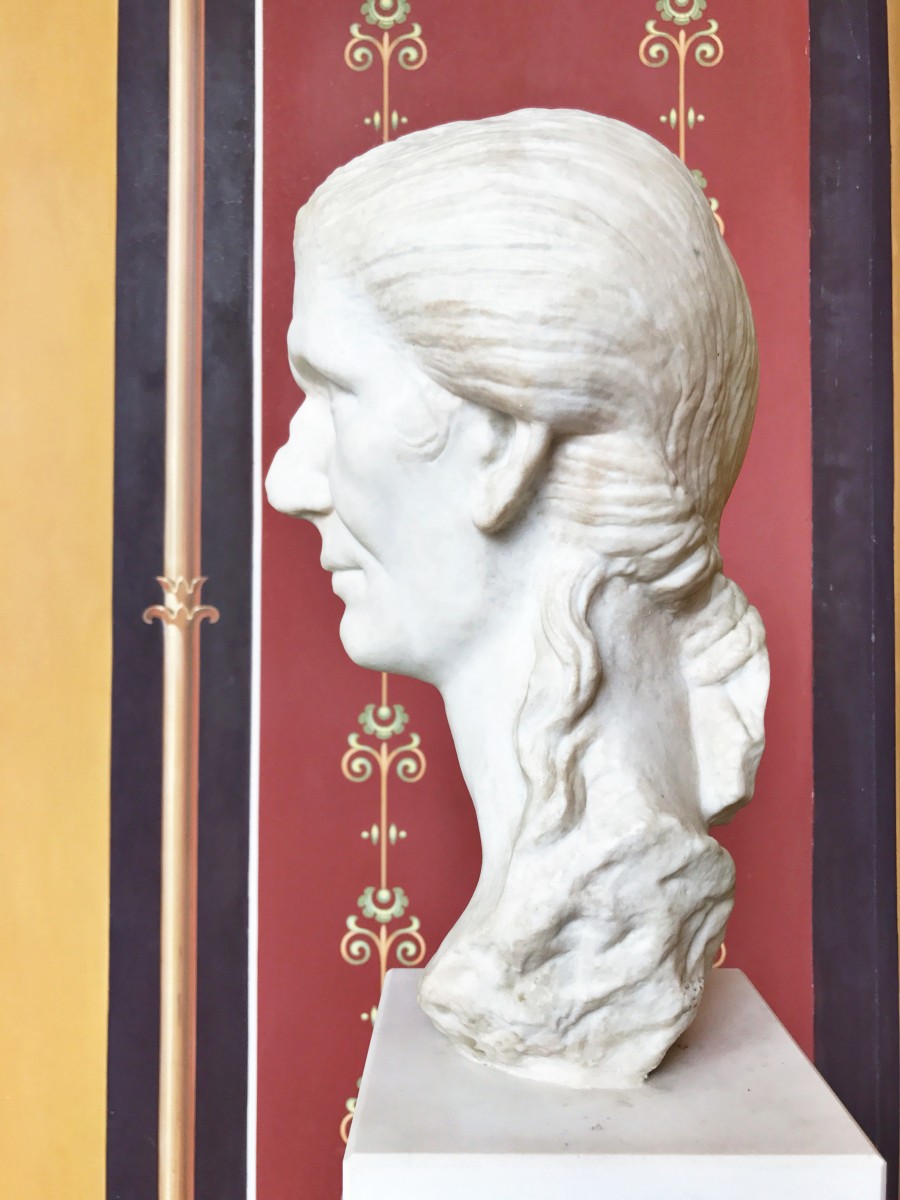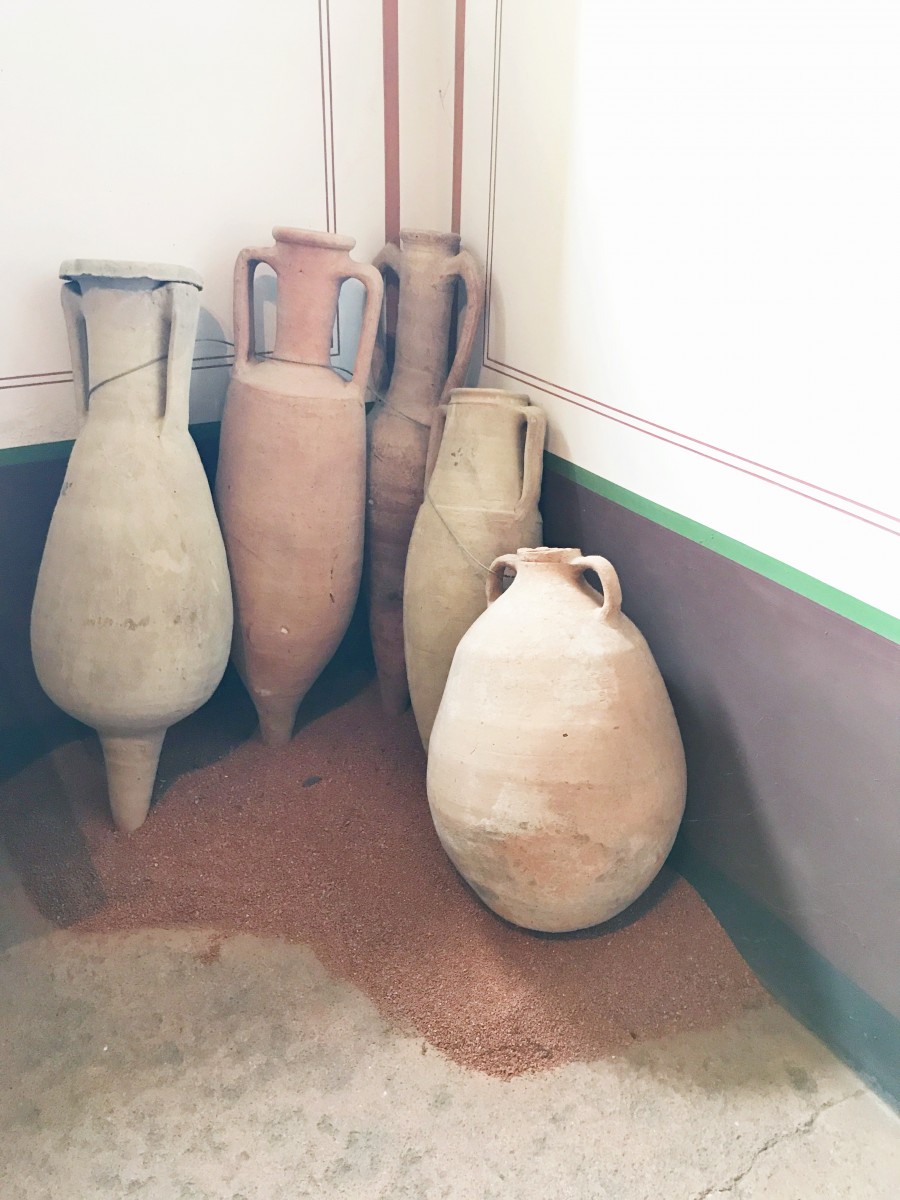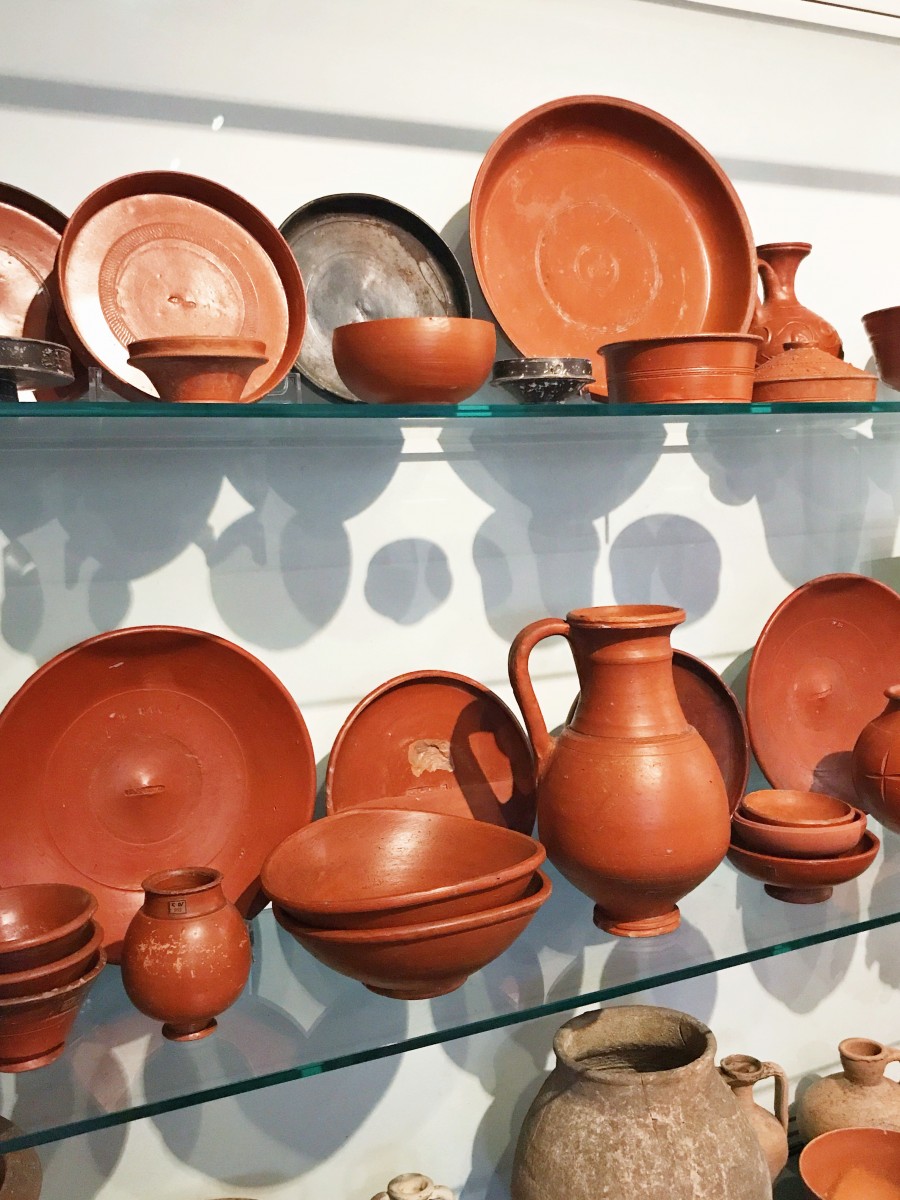 These are real artifacts from Pompeii circa 79 A.D. What history these bowls and basins have seen.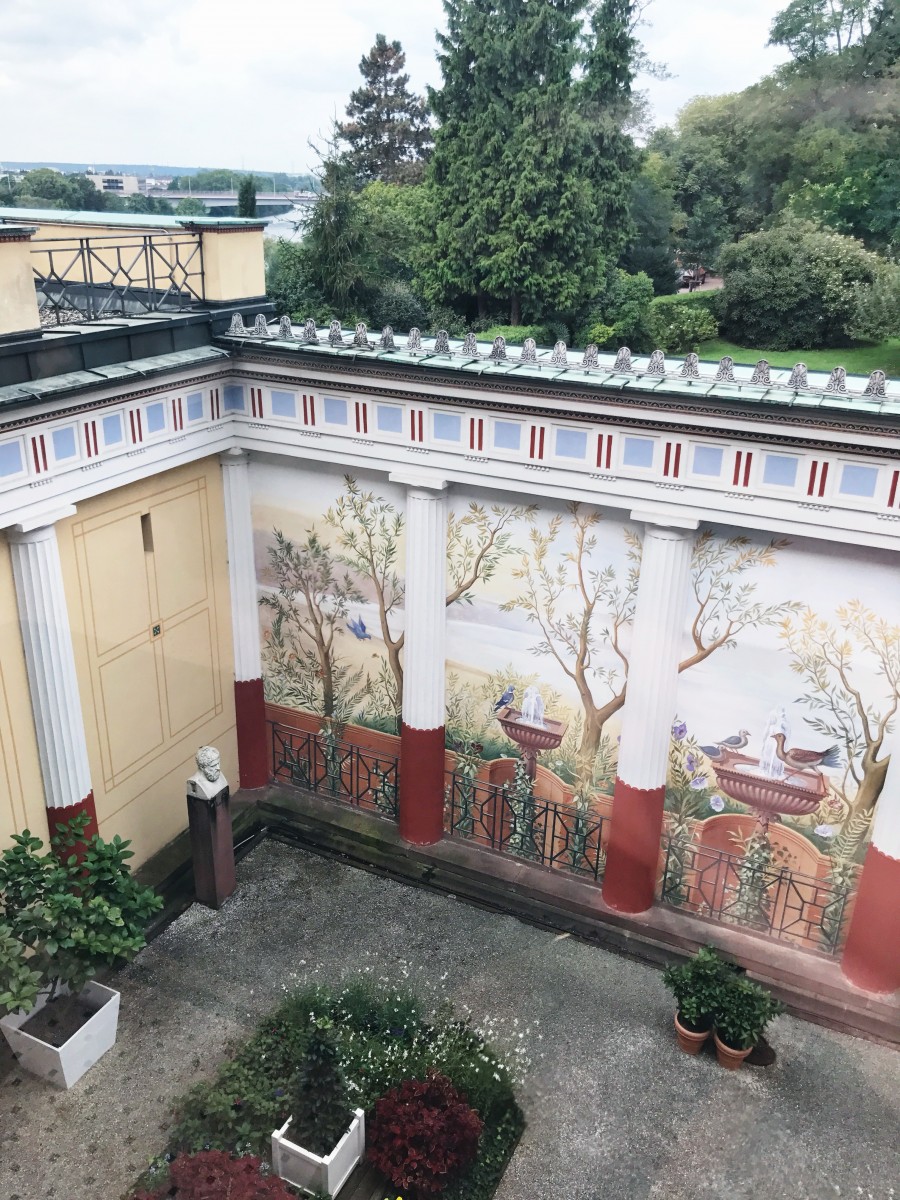 The outdoor courtyard.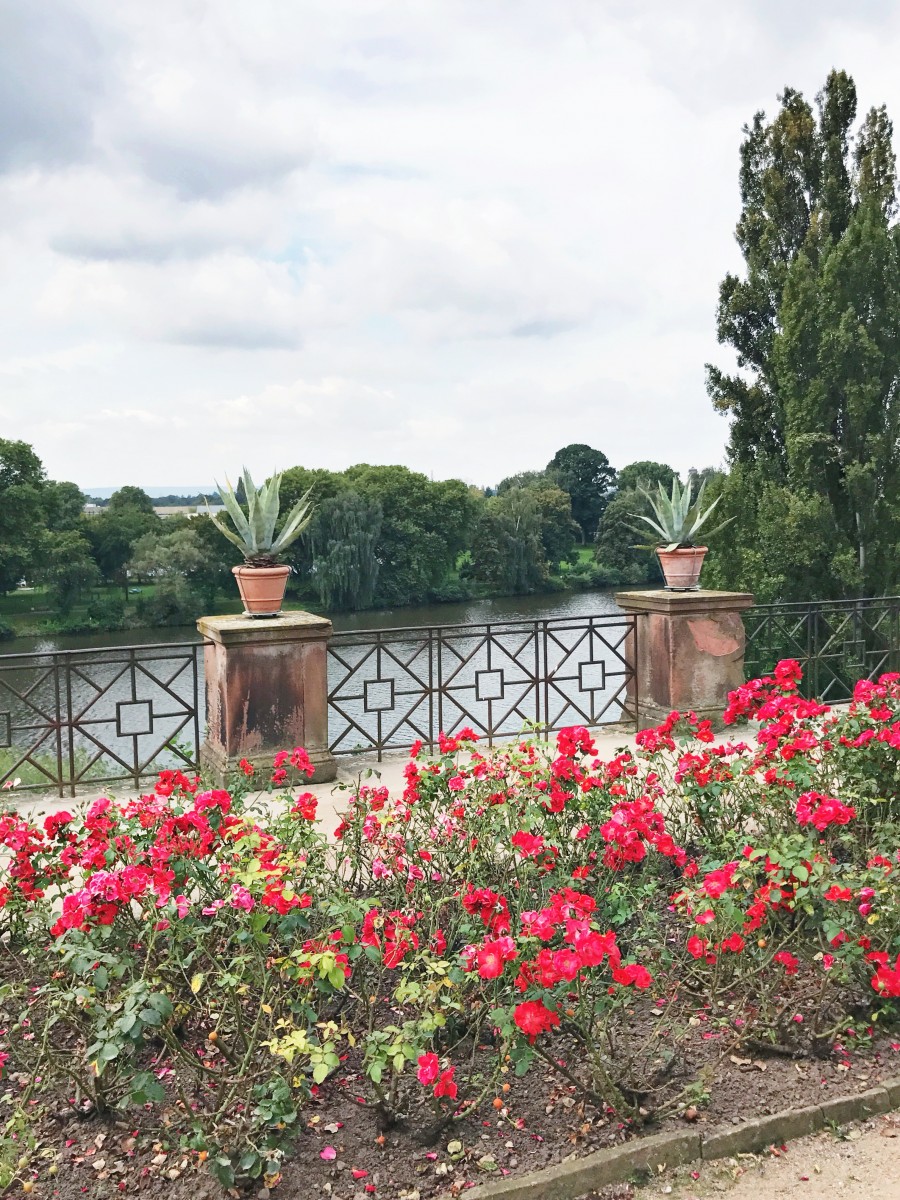 And the view of the river from the house.  This museum was truly something to see.
Schlossweinstuben
After working up an appetite exploring some of Aschaffenburg's must-see sights, we walked back to the castle for lunch at Schlossweinstuben, the restaurant located inside.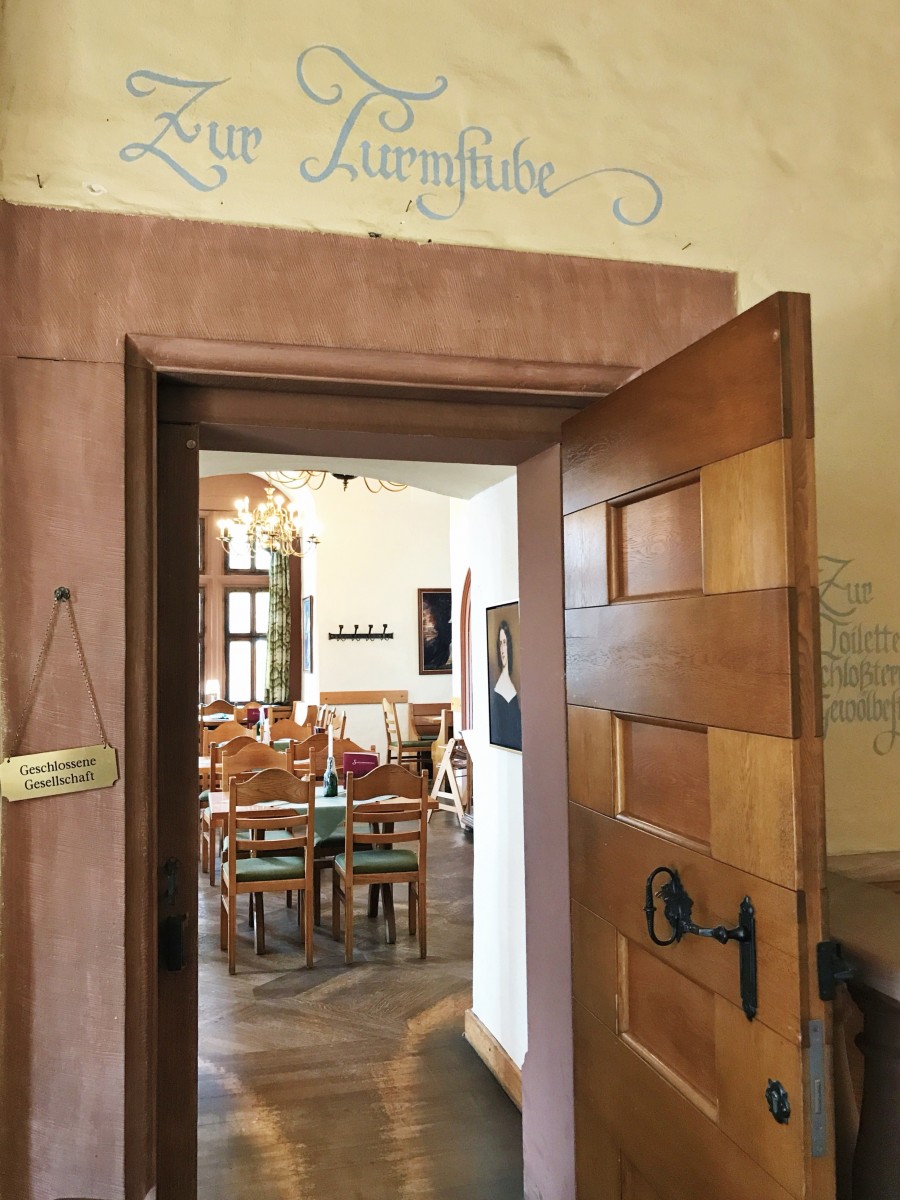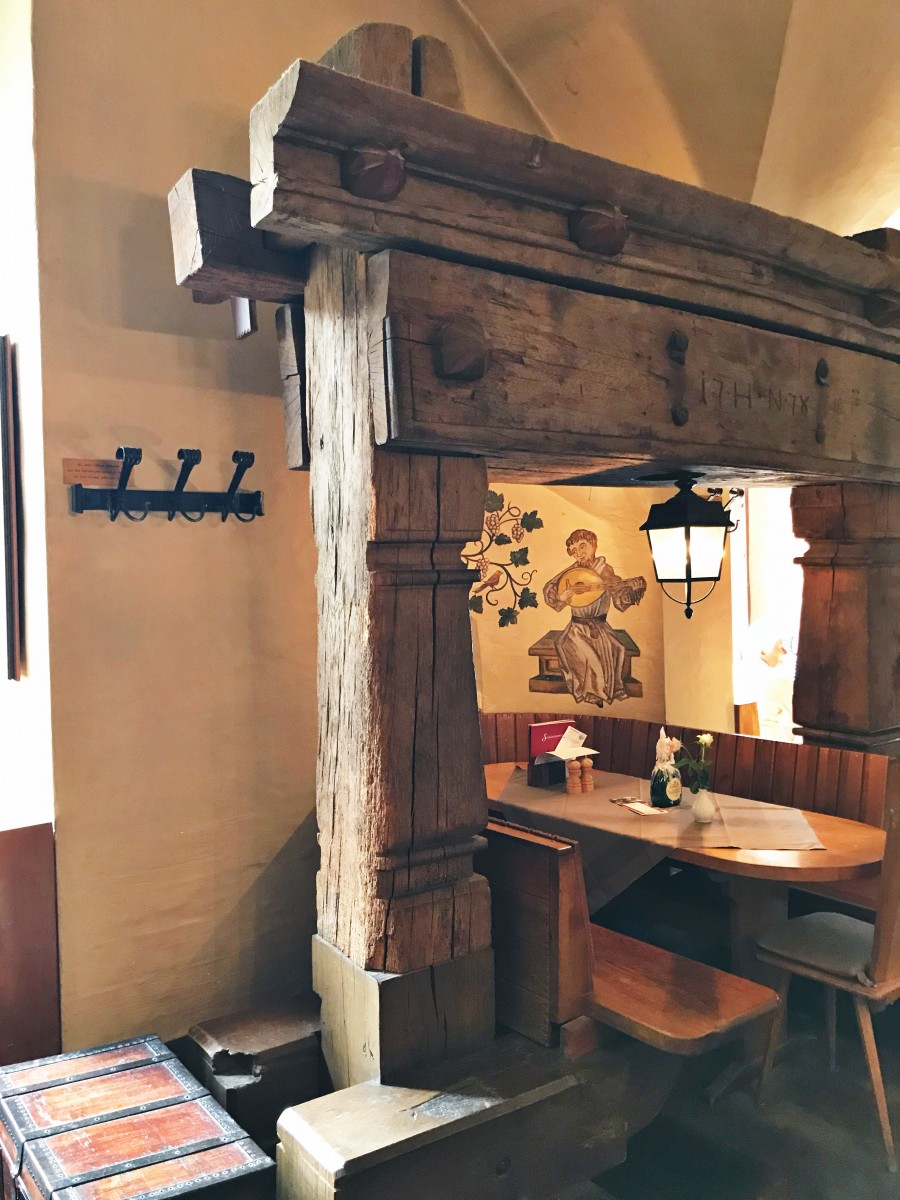 I loved the interior decor of the restaurant, but it was such a beautiful day we had to dine al fresco.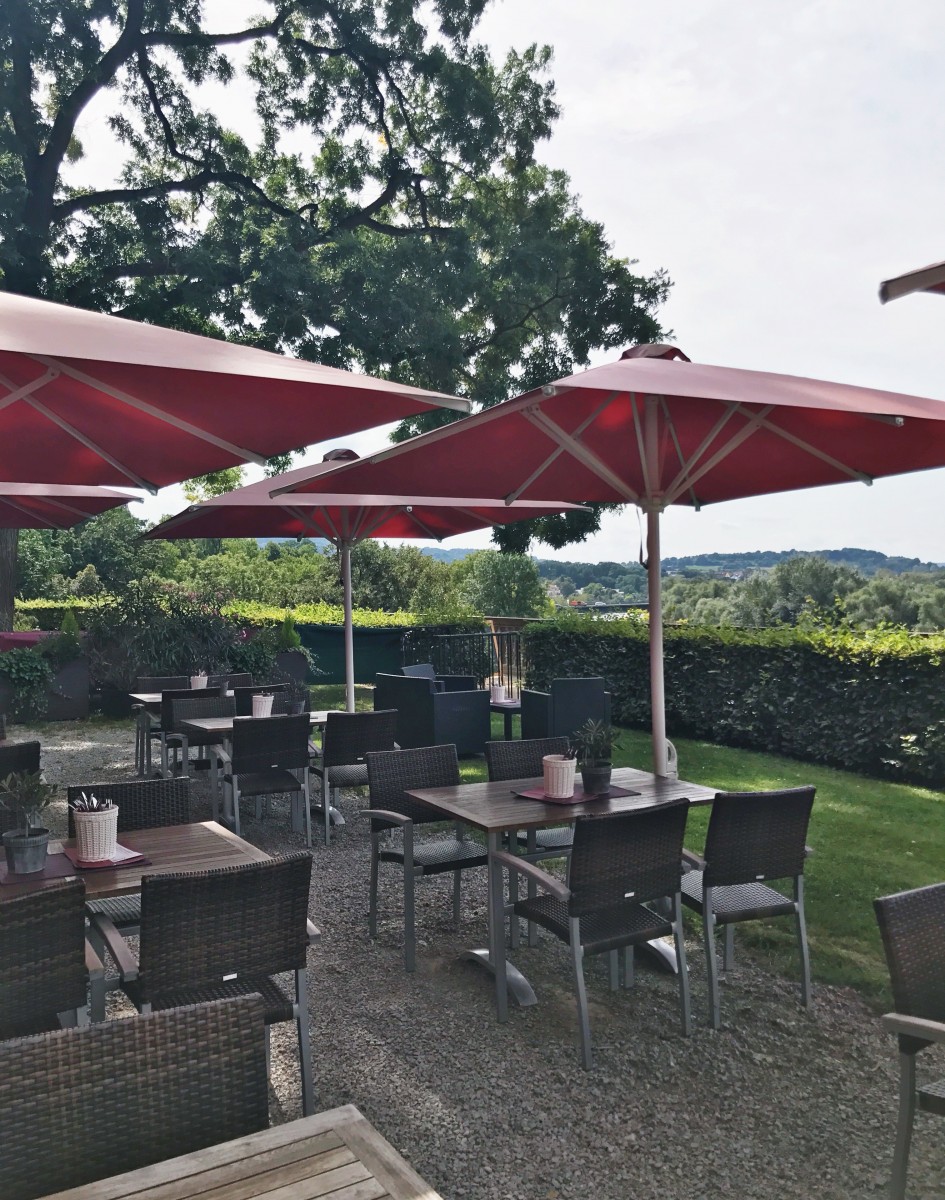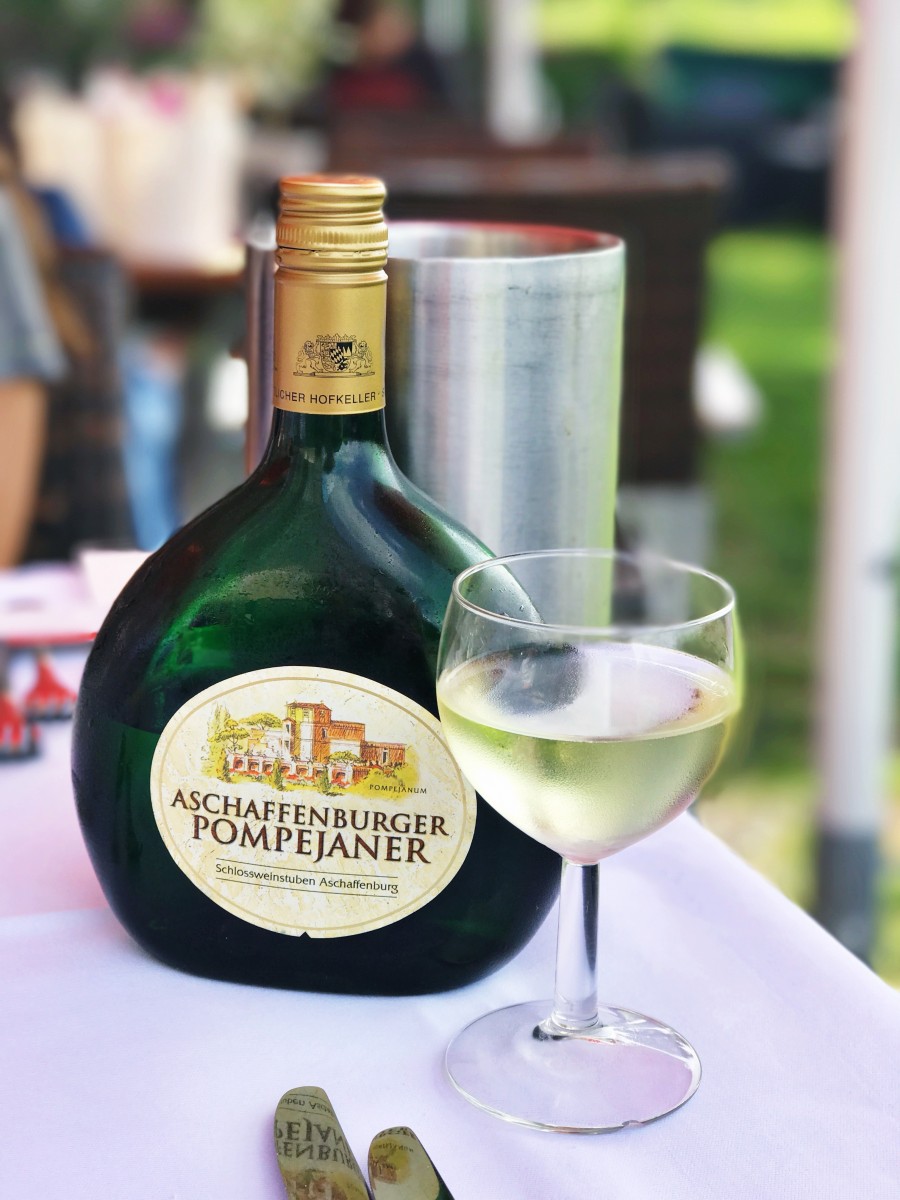 Dining in the countryside at a castle in Germany? Why yes, I will cheers to that! 😉 This wine was made with grapes grown on property and it was absolutely delicious.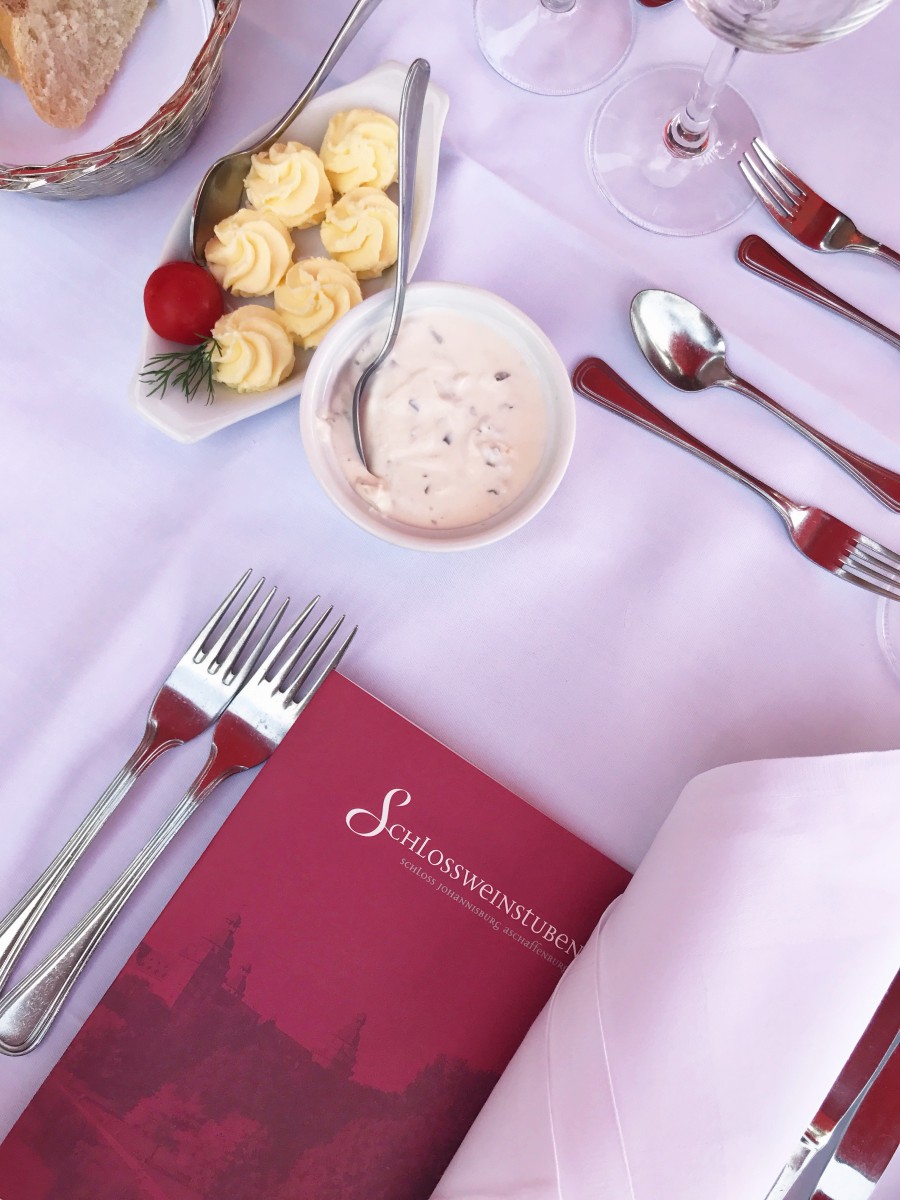 Bread was brought to the table alongside a bowl of quark dip. I sure hope quark becomes more popular in the US because this dip was delicious!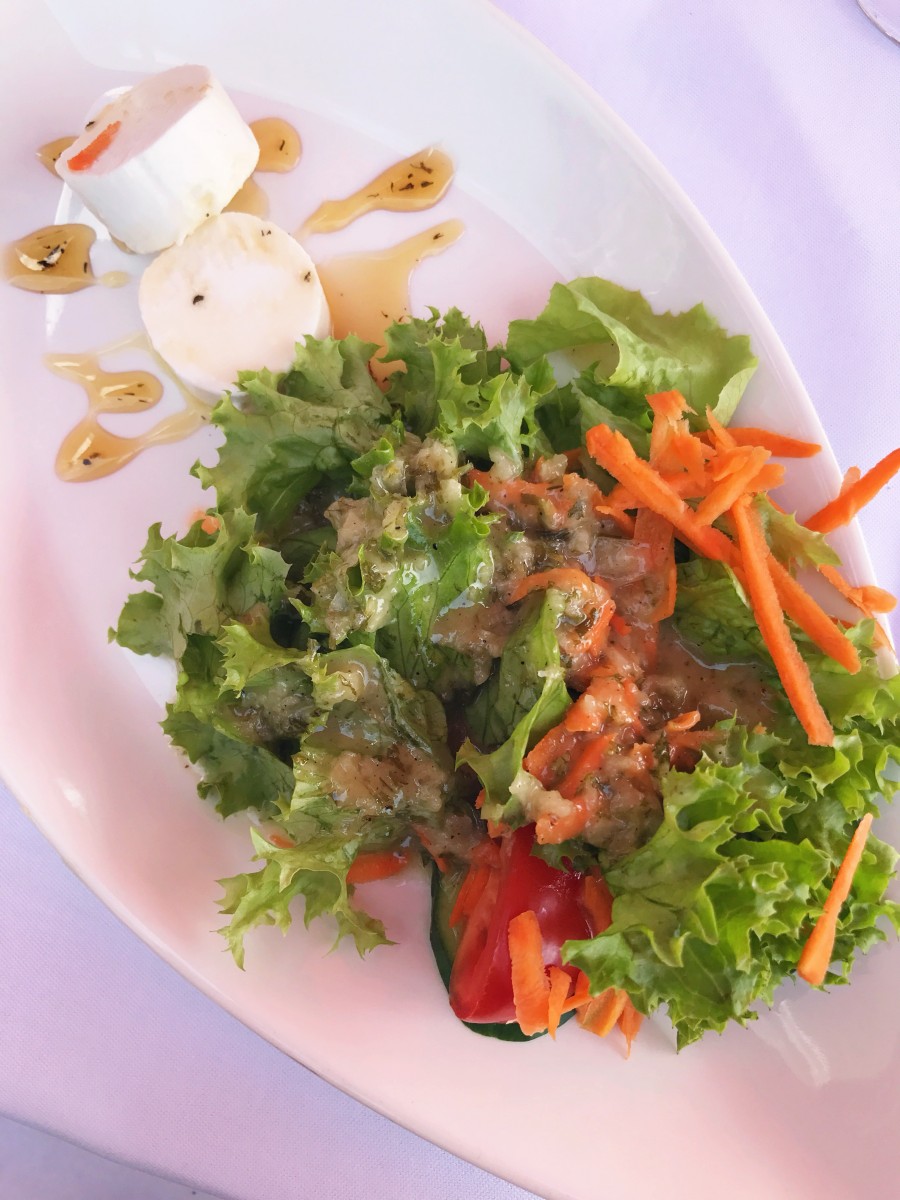 I made a valiant effort to be healthy.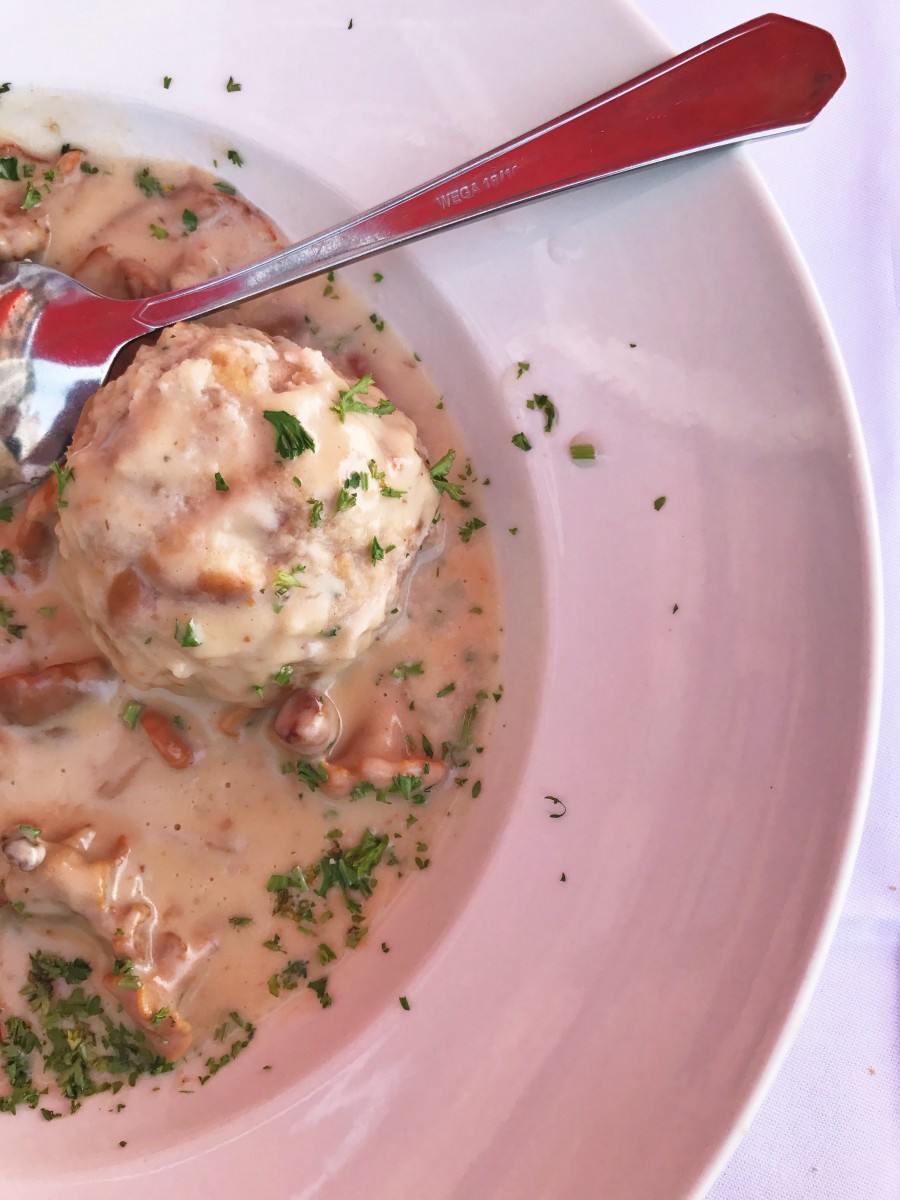 But when Knödel (or pretzel dumplings) come to the table served with creamed chanterelle mushrooms, you don't say no. It was a truly perfect meal in an absolute perfect setting. With full bellies we headed off for our next adventure.
Questions of the Day: Have you been to Aschaffenburg? Would you be interested in touring a replica Pompeii house? Do you enjoy quark? Have you heard of designing model houses out of cork?
SaveSaveSaveSaveSaveSave
SaveSaveSaveSave
SaveSave
SaveSave
SaveSave