Fun fact about traveling to Machu Picchu: to get to Machu Picchu you first have to get to Aguas Calientes, a town at the base of Machu Picchu. And to get to Aguas Calientes you have to take a train. Seriously. The only other option is hiking and that will take weeks. (There's a reason this wonder of the world was hidden from the rest of civilization for over 300 years!)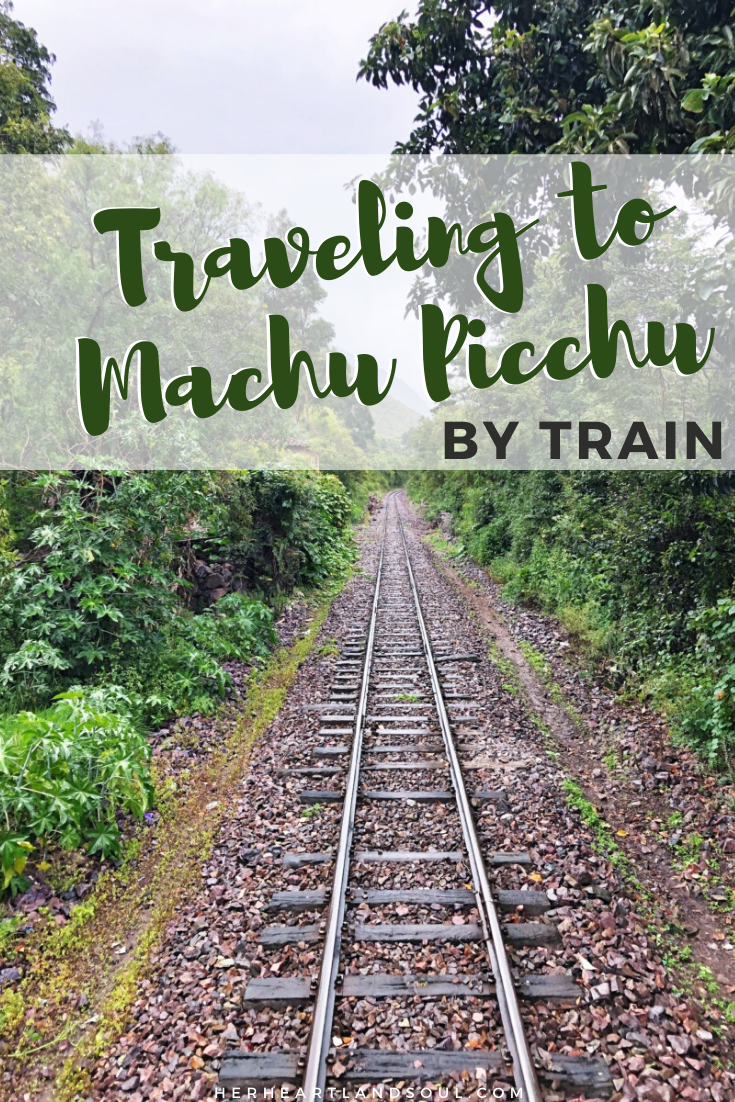 Pin me!
There are a few different train options to get into Aguas Calientes (either from Sacred Valley or Cusco) that range from budget to luxury. We took the PeruRail Sacred Valley train and my oh my was it a train ride of luxury. It felt like stepping back in time! (Catherine and I also had the whole train to ourselves that day which was an absolute treat!)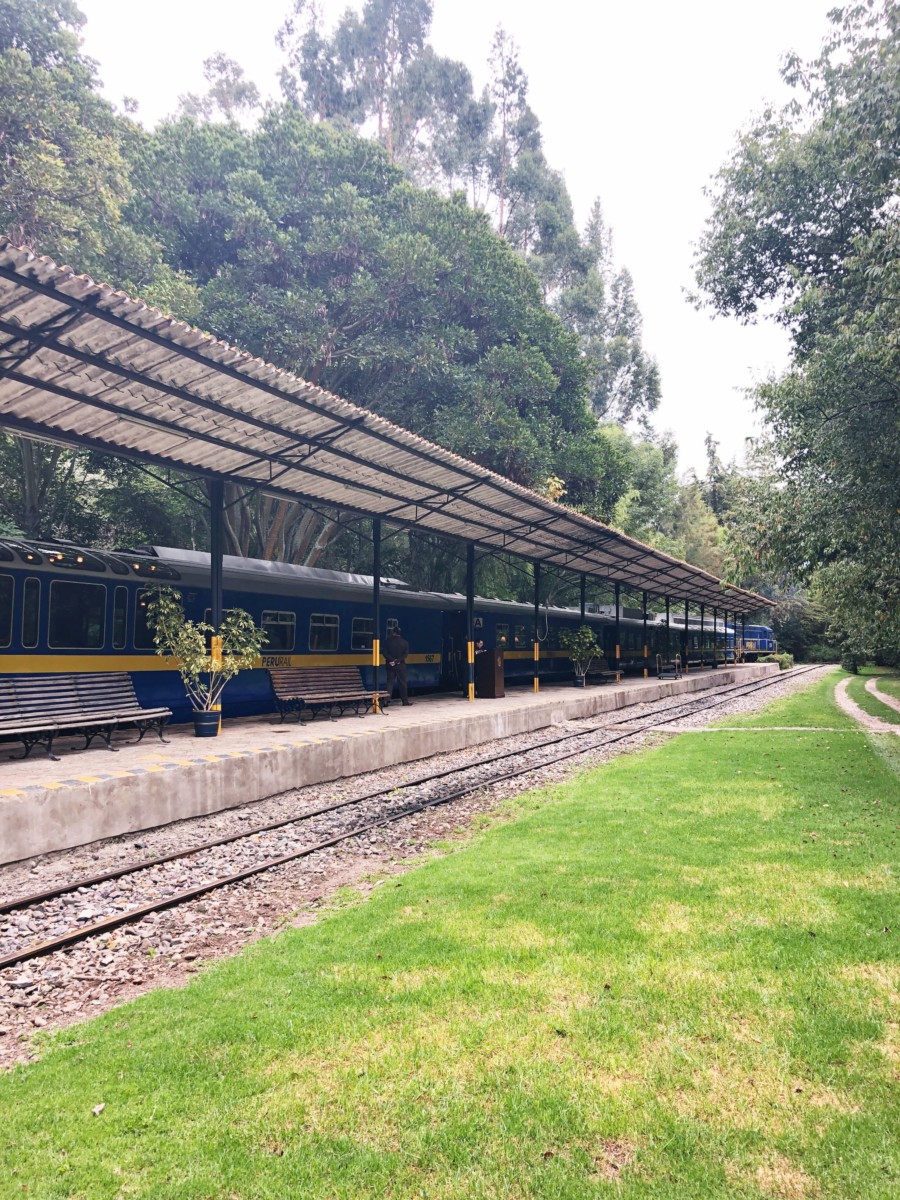 One amazing thing about staying at Tambo Del Inka is that they have their own private train station on property that the PeruRail Sacred Valley train leaves from twice a day. You can book tickets with the hotel concierge or at the train booth on the property.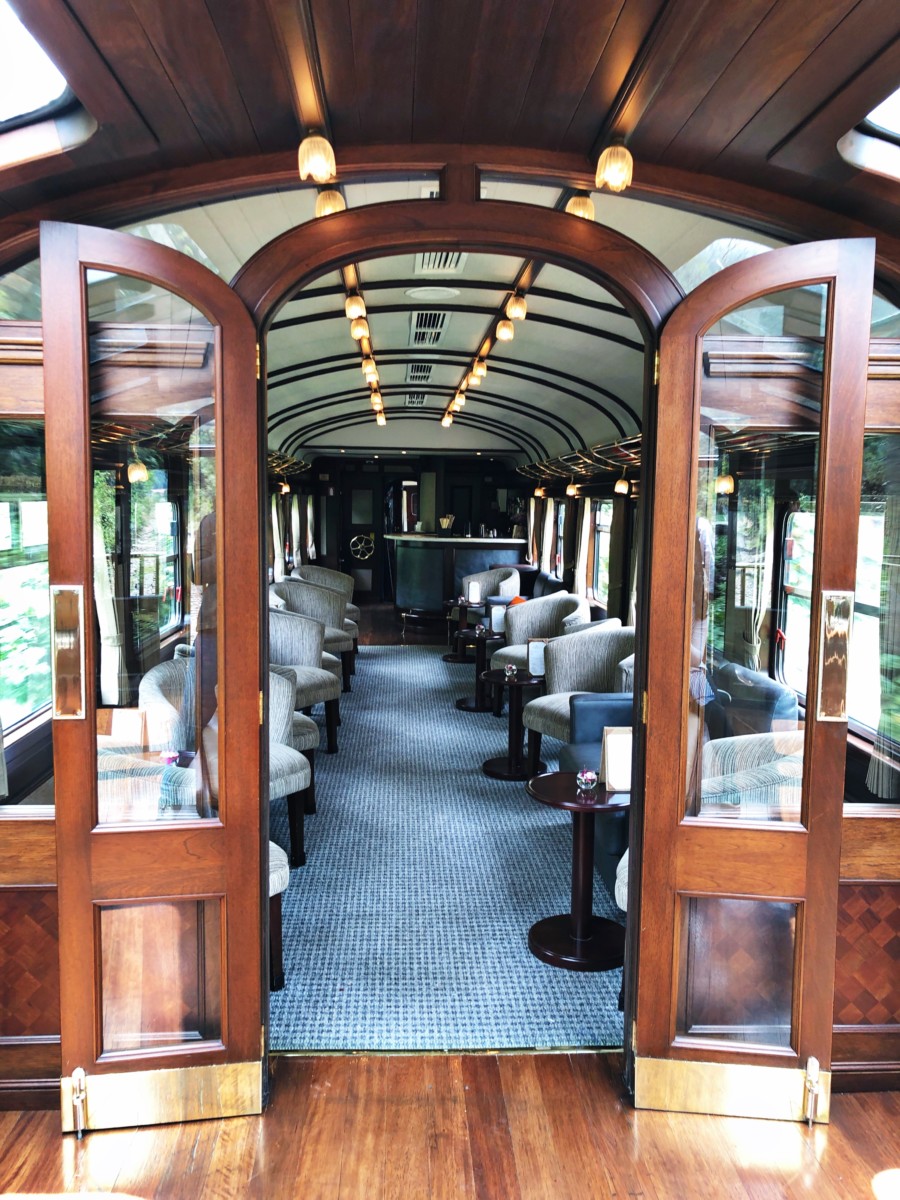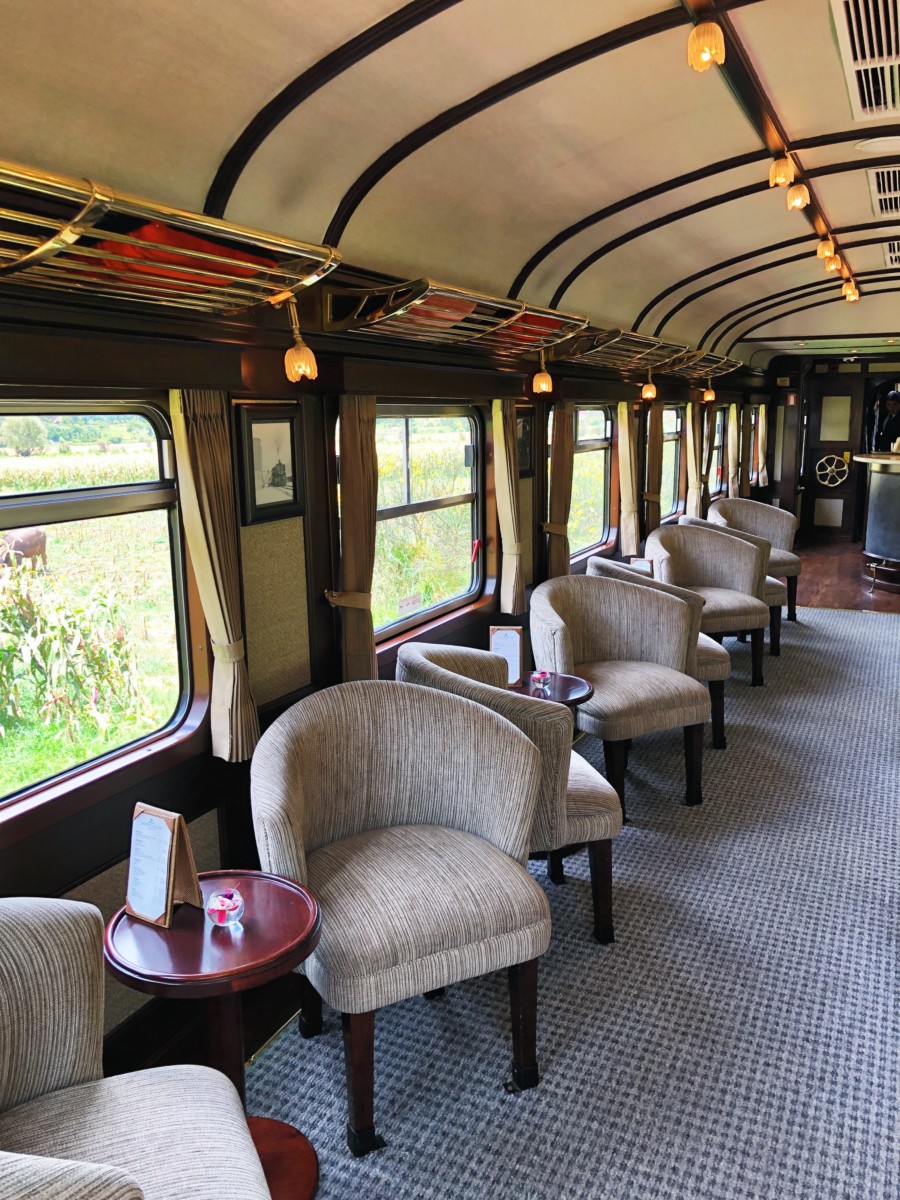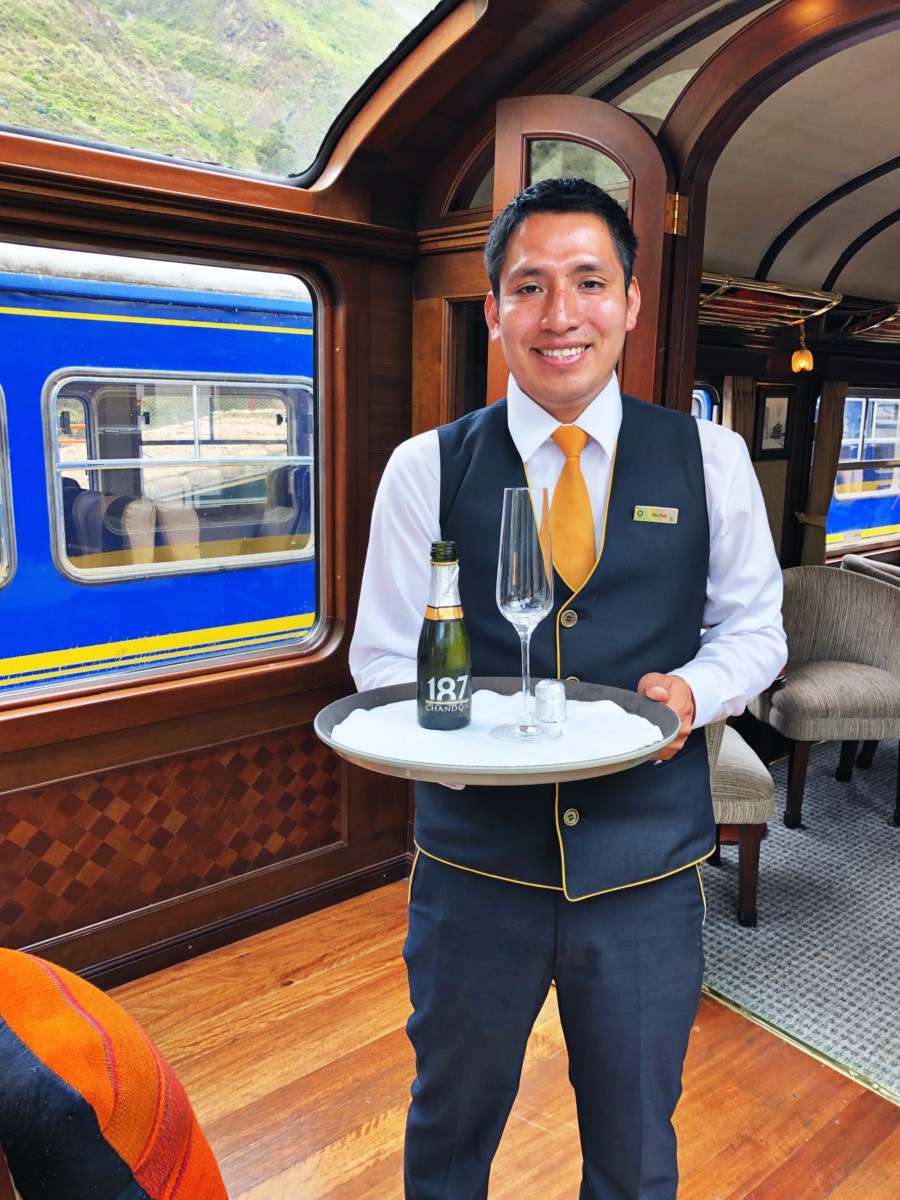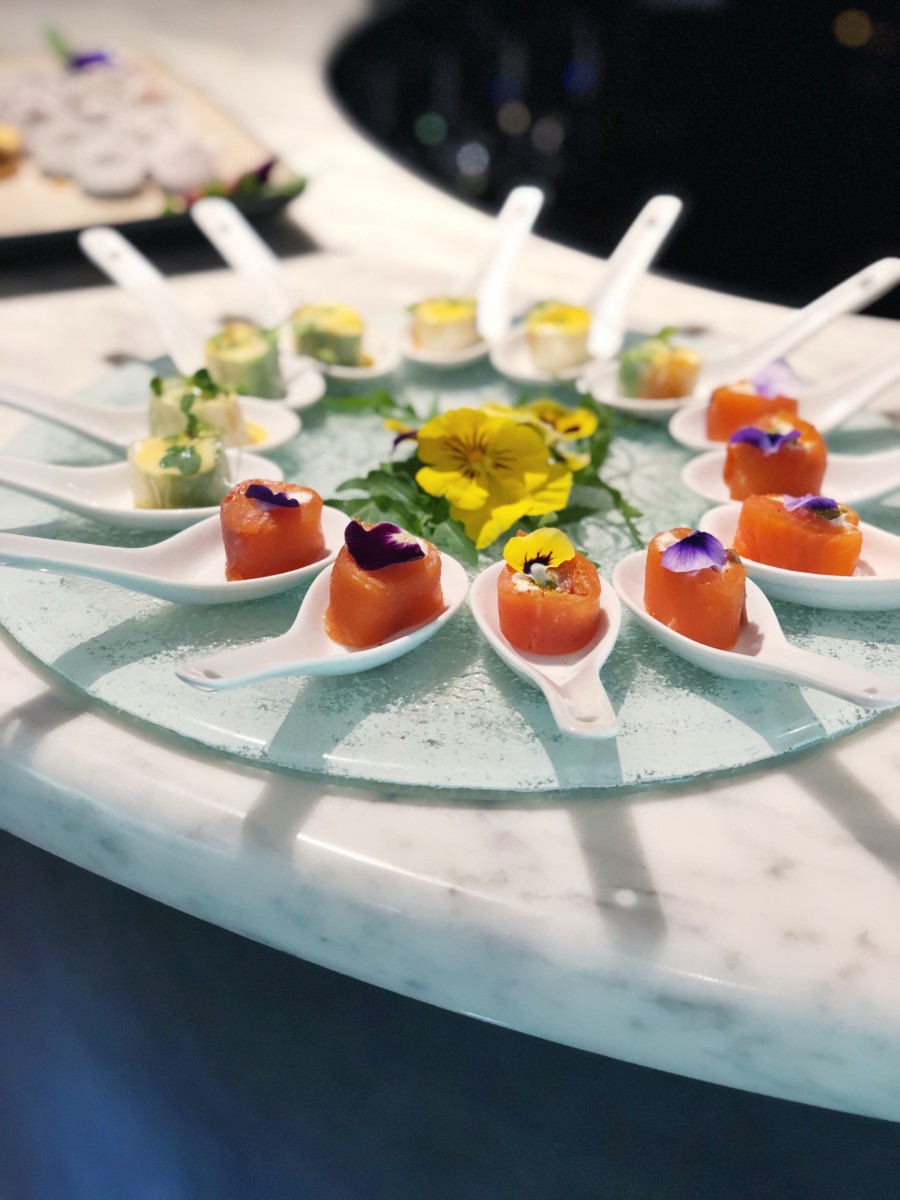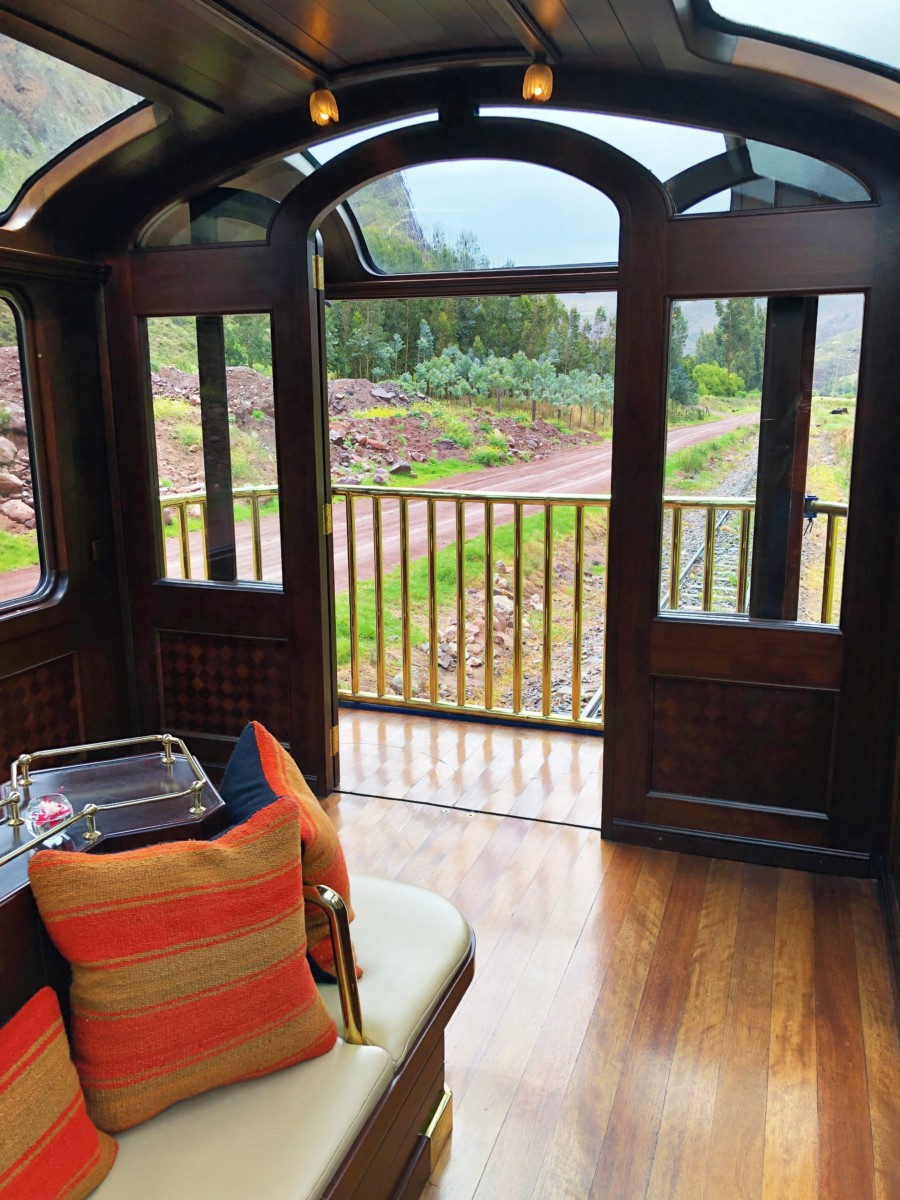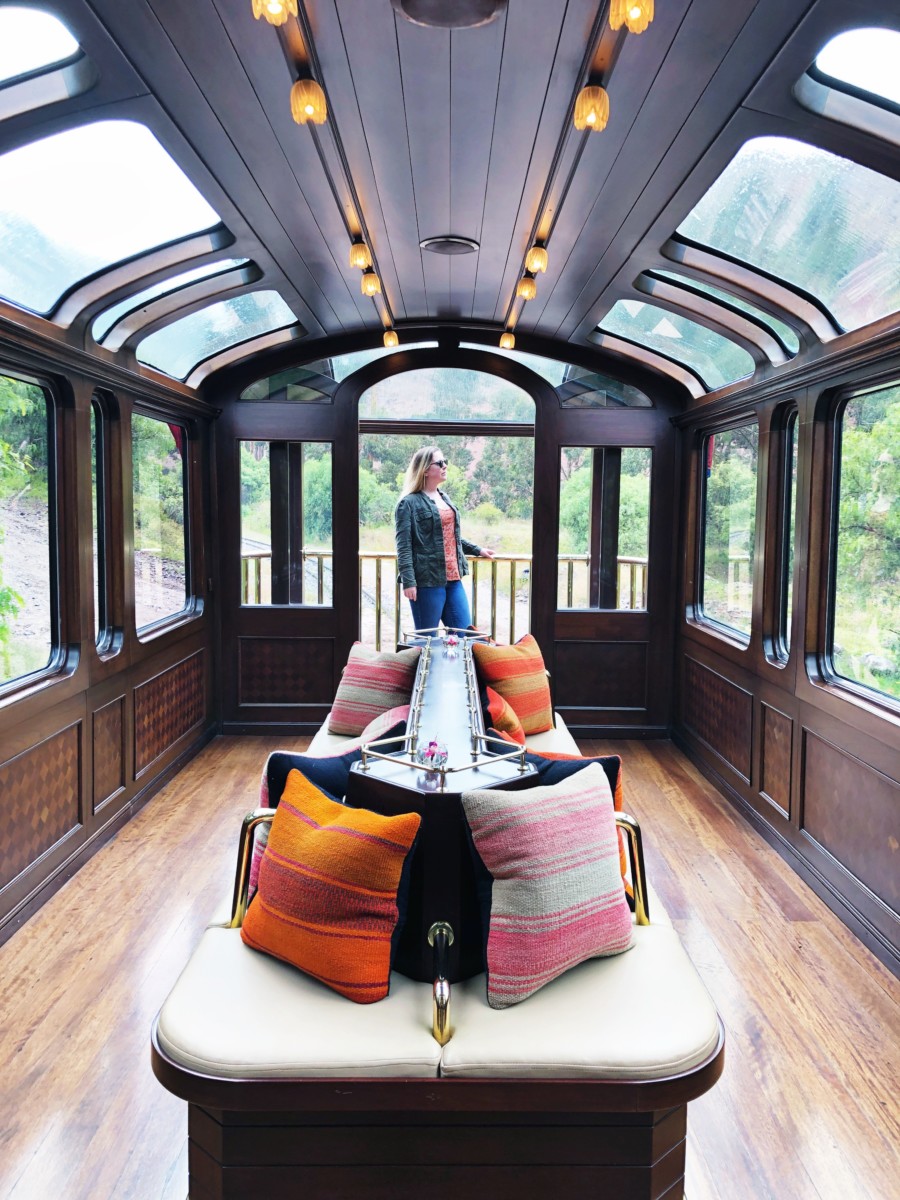 The train ride to Aguas Calientes is a little under three hours and features some of the most spectacular views. Everything about this train is open, airy, and spacious to let you travel in comfort and take in the sights.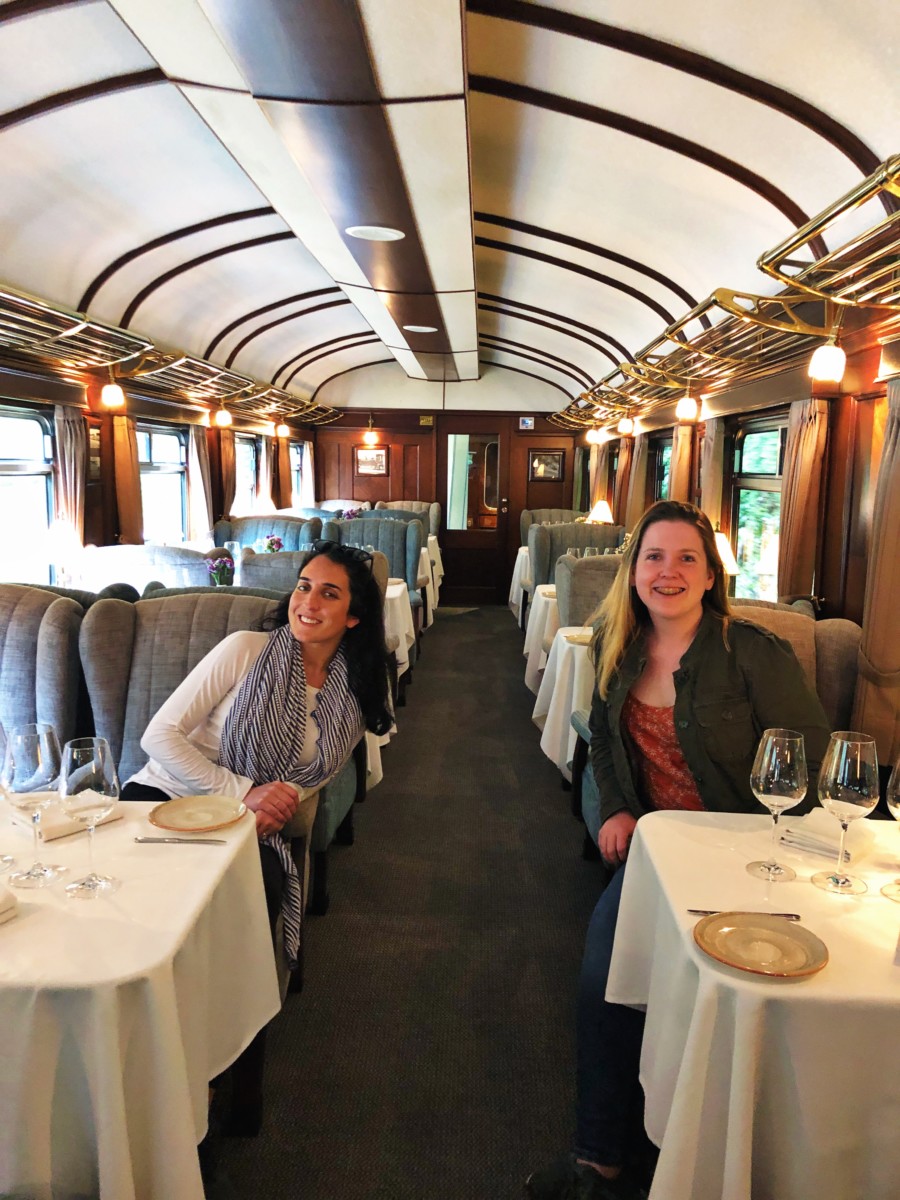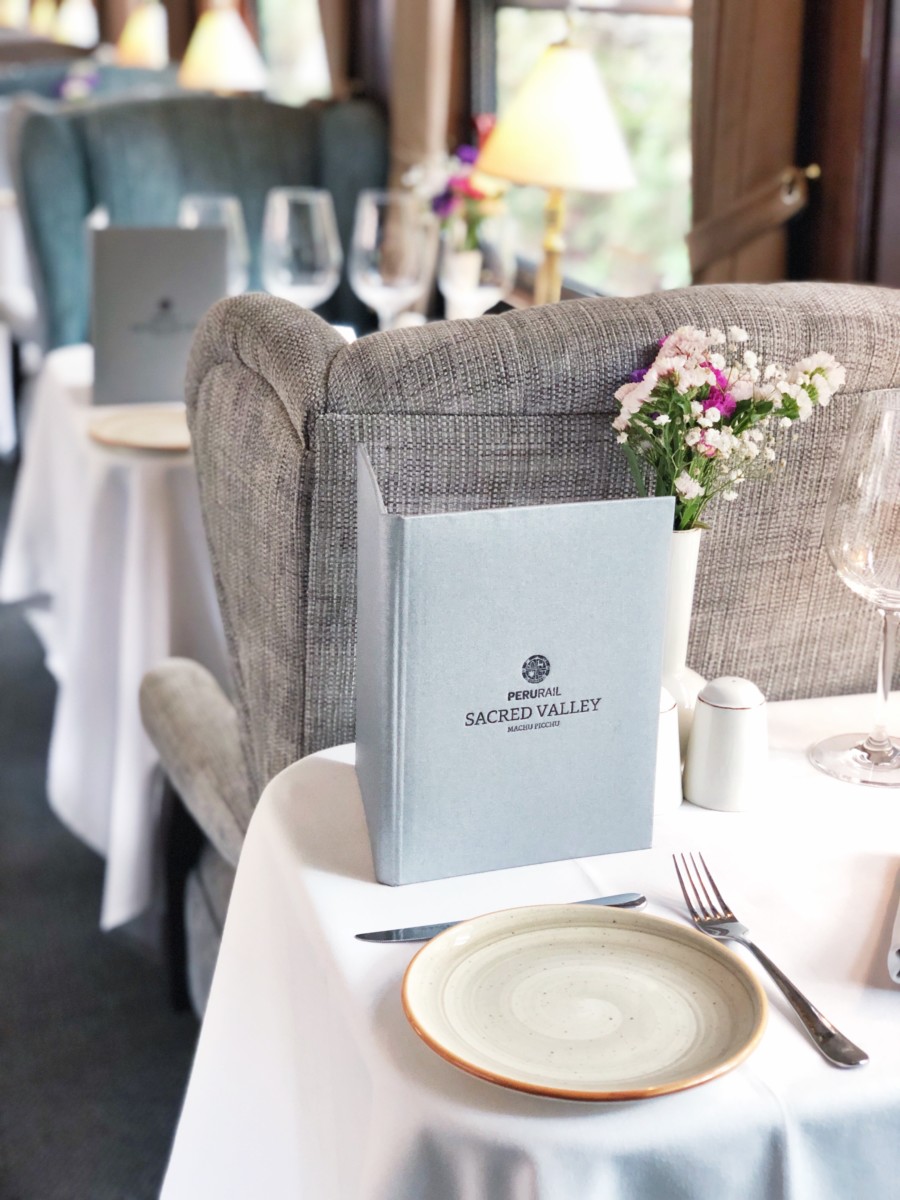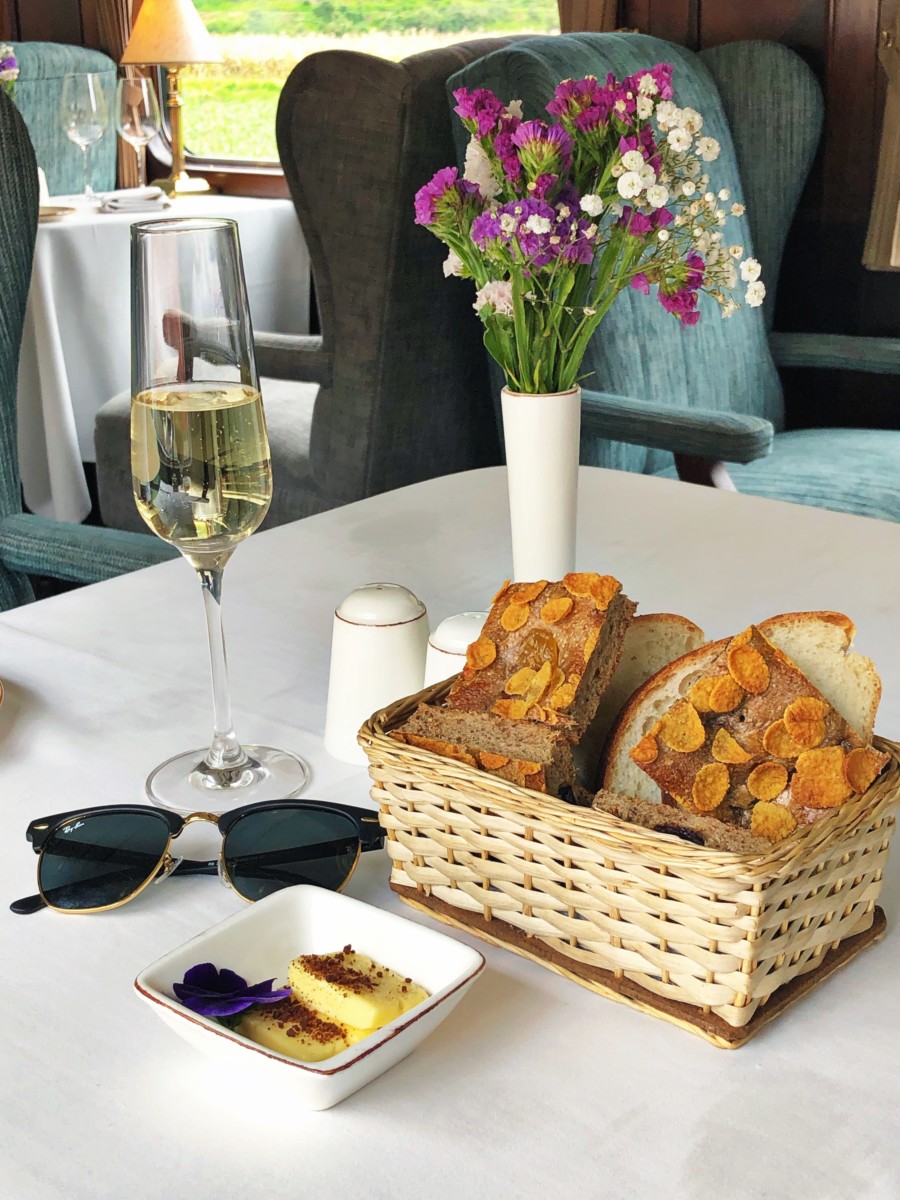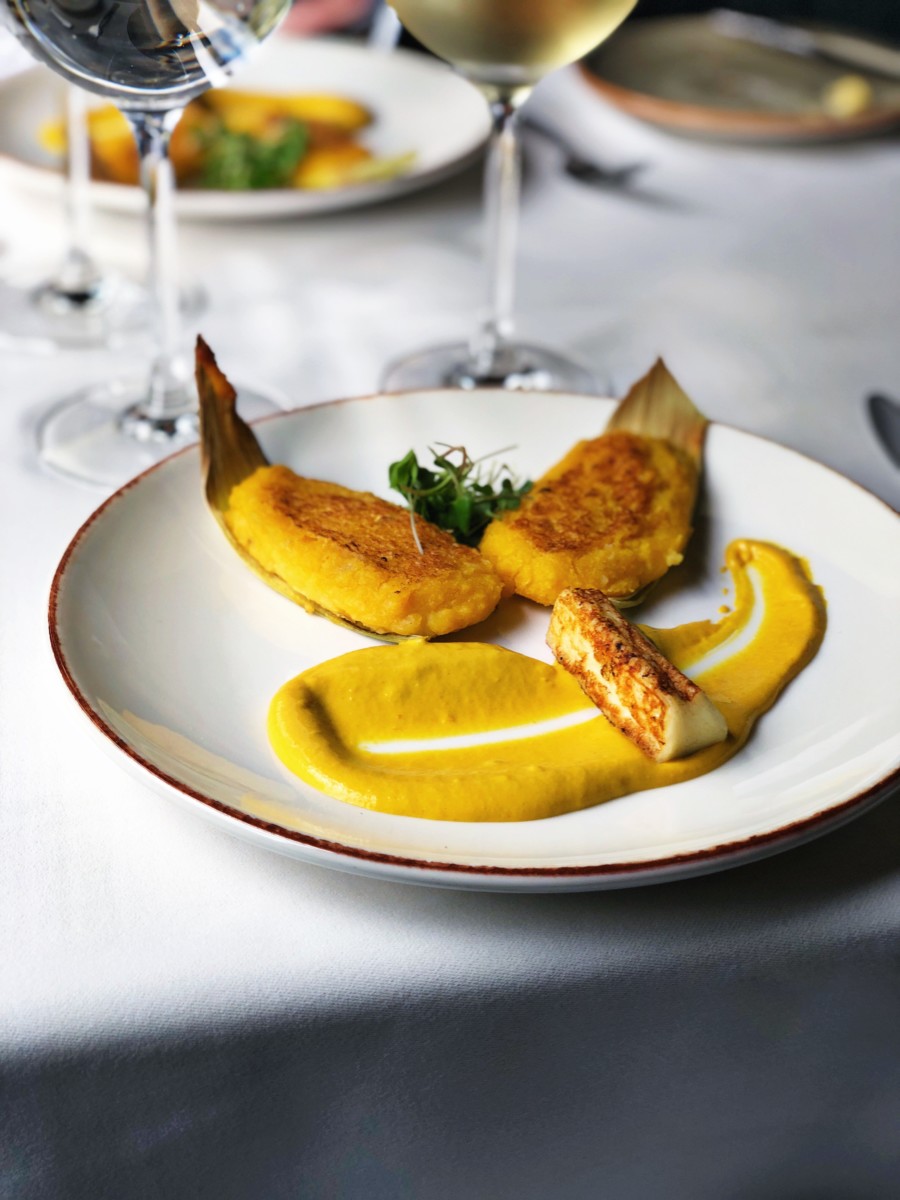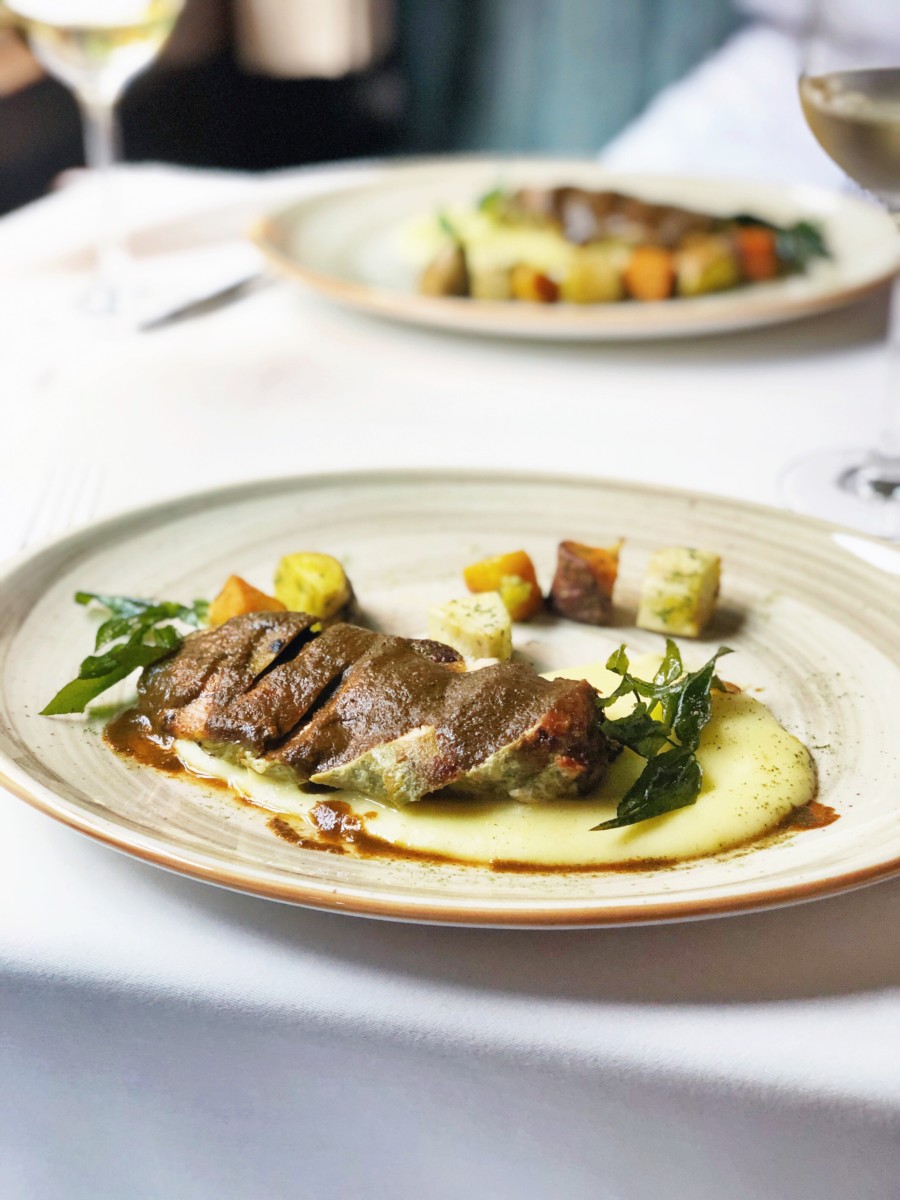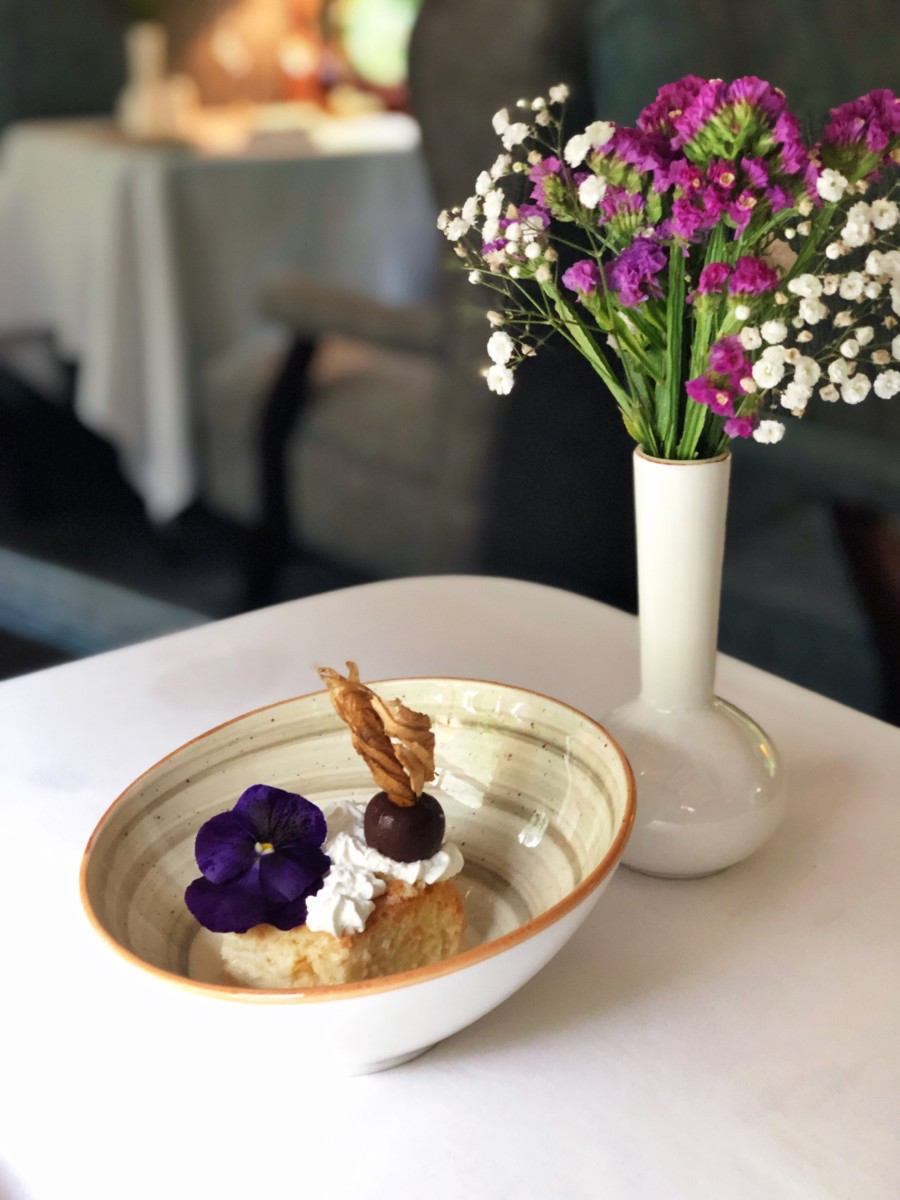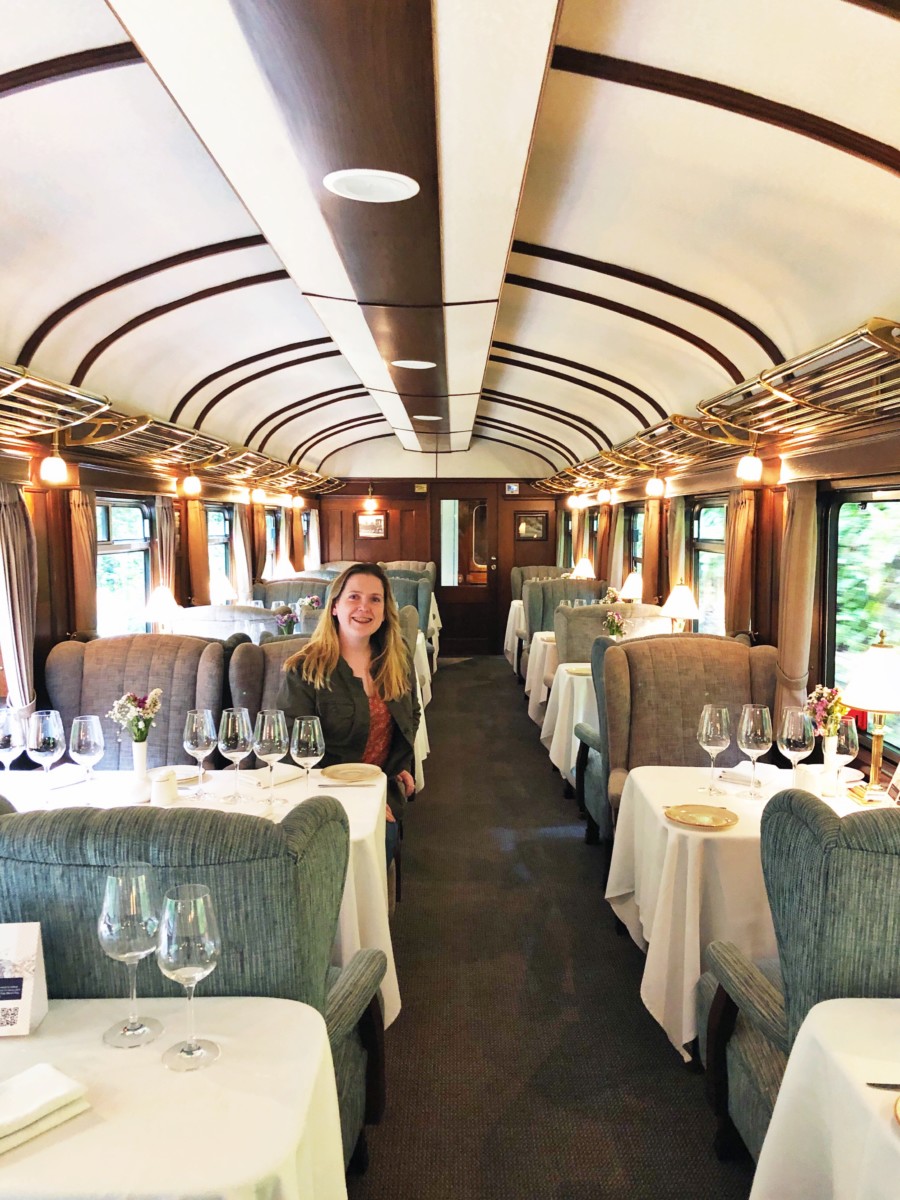 You are also treated to some absolutely delicious local Andean food. On the way to Machu Picchu the train staff offer to tell you the history of the area and answer your questions over a three course lunch. On the way home you're treated to a Pisco making lesson before a three course dinner. Everything was delicious!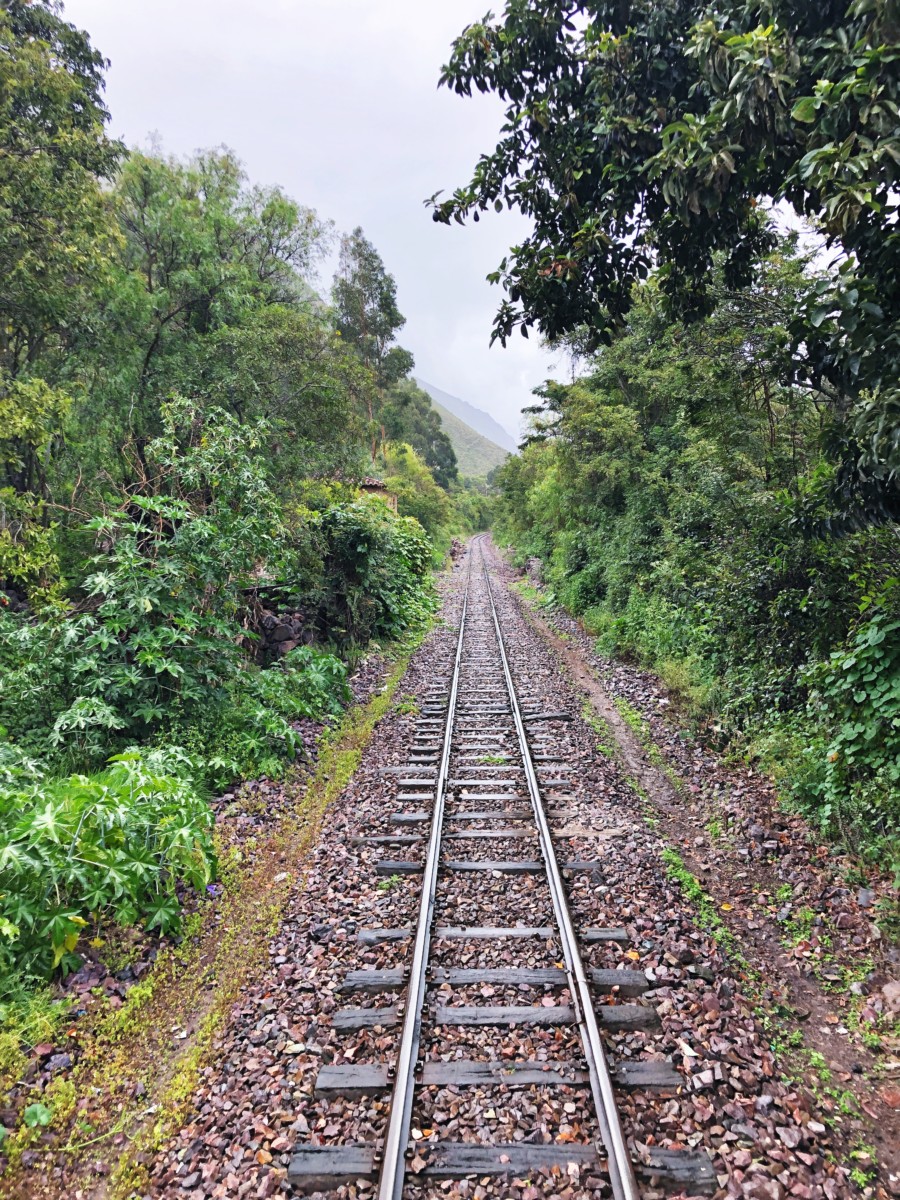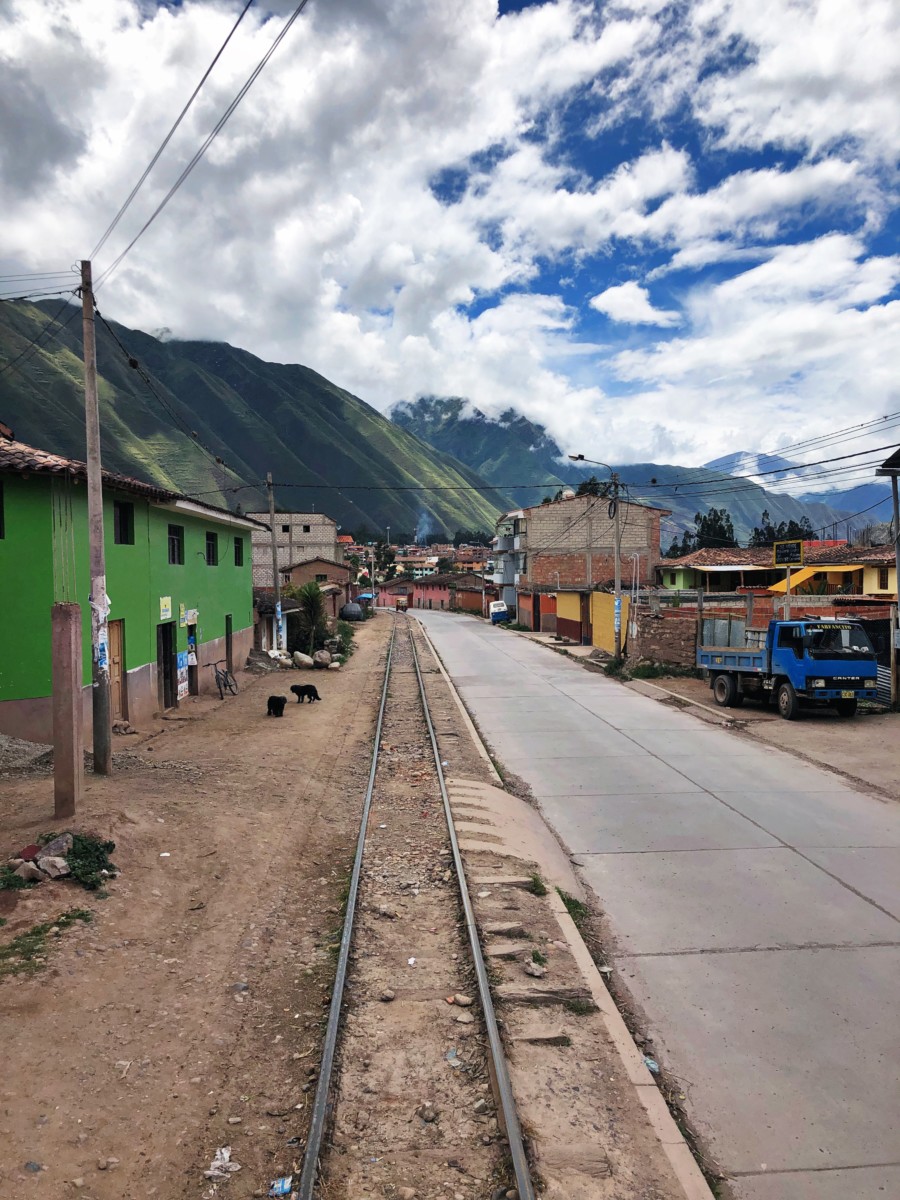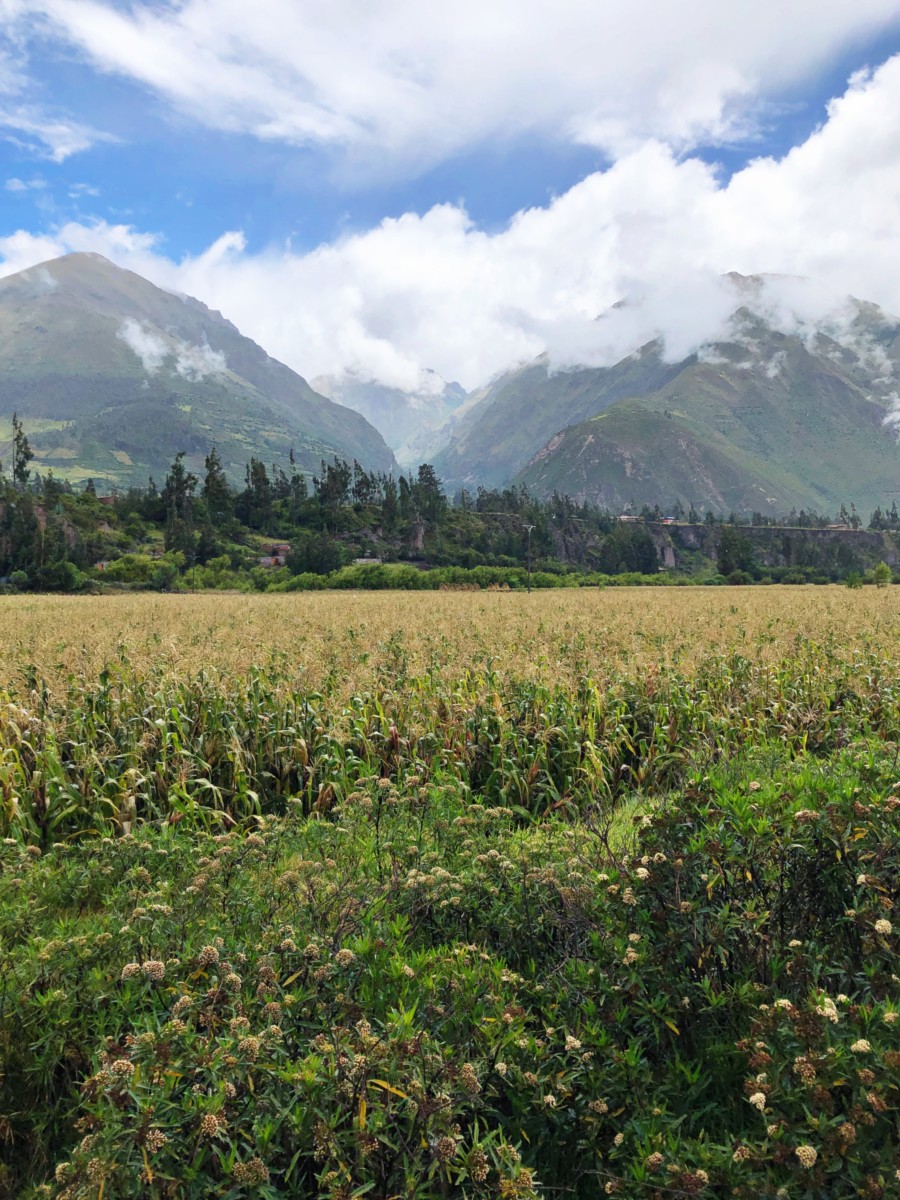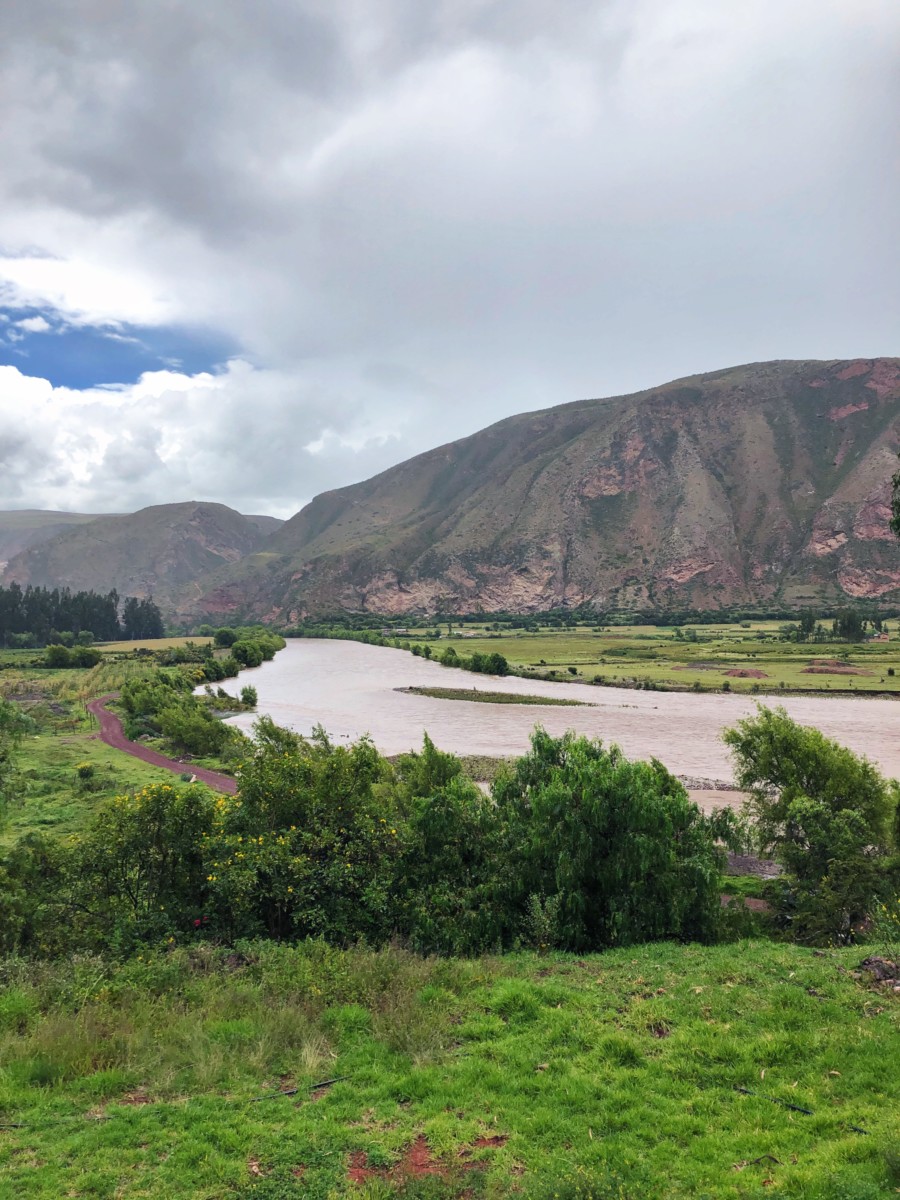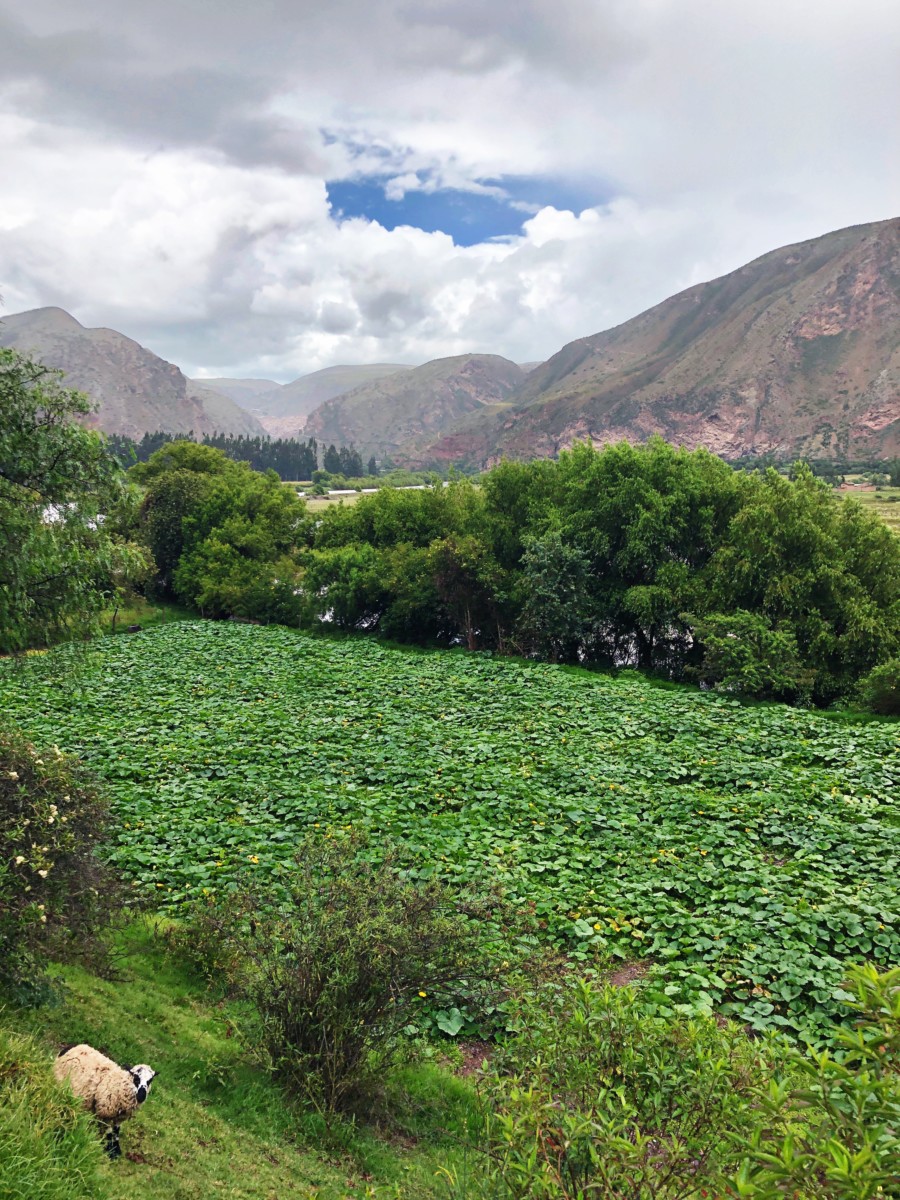 Train travel like this is not common in the US. Our trains are a bit dirty and grimy with the primary goal being to get you from point A to point B. PeruRail's Sacred Valley train was so special because it was an experience. I have never been on a train ride like this before in my life. I enjoyed it almost as much as visiting Machu Picchu itself!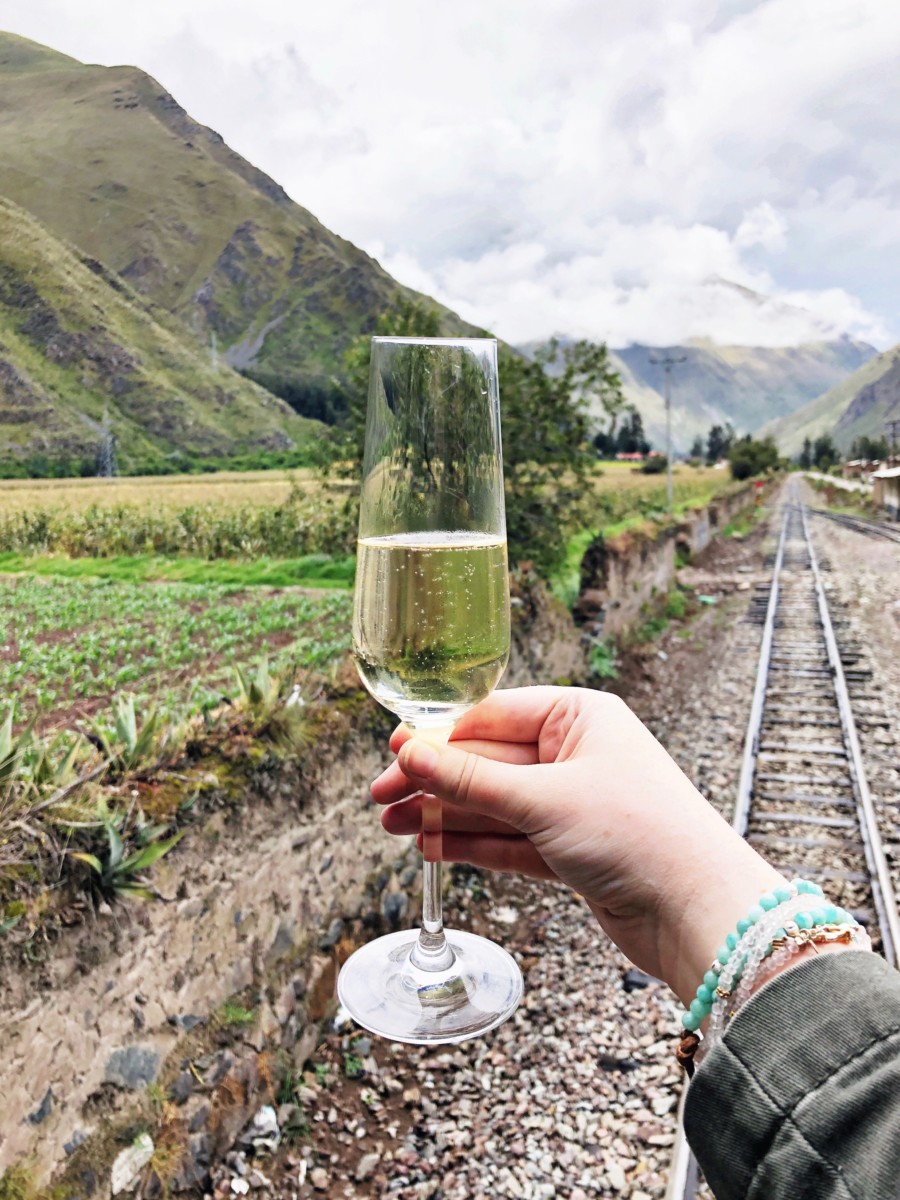 When making plans to visit Machu Picchu, I highly recommend not skimping on the train travel. While there are cheaper options, you're spending six hours traveling, so you might as well extend the magic and enhance your travel.
Don't forget to check out the rest of my Peru adventures in Lima, Paracas, and at Tambo del Inka.
Questions of the Day: Do you enjoy train travel? Is Peru on your bucket list?
Thanks to Marriott for sponsoring this post!