Sacred Valley is a smart and essential stop on the way to Machu Picchu. Stay at Hotel Tambo Del Inka to surround yourself with luxury and experience the ultimate in relaxation in the heart of the jungle. Don't forget to check out the rest of my Peru adventures in Lima, Paracas, and traveling to Machu Picchu aboard PeruRail's Sacred Valley train.
Visiting Machu Picchu is an incredible experience that absolutely lives up to the hype. Planning how to get there can be a little challenging, which is why I want to share with you guys how I made the most of my trip to Machu Picchu.

To get to Machu Picchu you literally take a plane to a car to a train to a bus. (There's a reason this wonder of the world lay hidden for hundreds of years. It's remote!) You first have to fly from Lima to Cusco. Then travel from Cusco to the train station. Then take a train to Aguas Calientes. Then take a bus from Aguas Calientes up to the entrance of Machu Picchu. 

While a lot of people go from Cusco straight to Machu Picchu (roughly three hours and twenty minutes travel time), I recommend flying into Cusco and then driving an hour and twenty minutes (in the right direction) to Sacred Valley. Sacred Valley is in between Cusco and Machu Picchu. It's less crowded, absolutely beautiful and the best choice for visiting Machu Picchu for two reasons:
The day you travel to Machu Picchu you are going to have to wake up super early. Save an hour and a half of travel time by staying closer!
Cusco is 11,200 feet in the air. Hello elevation! Fun fact: Machu Picchu is only 7,972 feet in the air. So when you're in Cusco you're actually higher in elevation than when you're in Machu Picchu. Let me tell you, when you are 11,200 feet in the air you feel it. Your appetite goes, your breathing gets heavy, and you can potentially get elevation sickness. By leaving Cusco to go to Sacred Valley first (9,000 feet in the air), you're slowly building up elevation over time, increasing your chances of actually enjoying your time in Machu Picchu. (I didn't feel the altitude at all in Sacred Valley or Machu Picchu. We spent three days there, so by the time we went to Cusco I had a pretty good tolerance, but I still got tired and winded easily. I'd much rather deal with that after seeing the main attraction of the trip.)
The Sacred Valley is absolutely a sight to see when visiting Peru. It is lush jungle, a relaxing retreat from the hustle and bustle of the world, and home to some of the most luxurious resorts. I stayed at Hotel Tambo del Inka and it is one of the most beautiful places I have ever stayed in my life.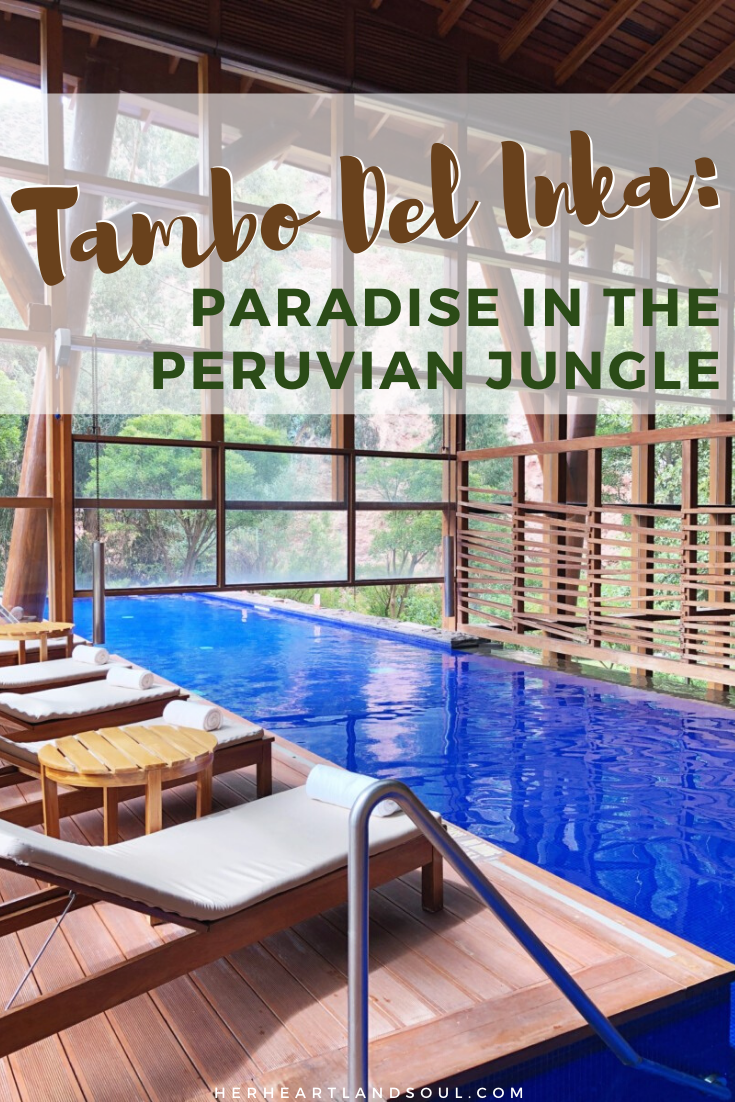 Pin me!
Hotel Tambo del Inka is a Marriott Luxury Collection hotel, meaning you get all the ammenities you know and love with an American hotel: US outlets in every room, English speaking staff, and USD is accepted. Best of all, they can book your Machu Picchu tickets (which can sell out!), arrange a tour guide for you, and *they have their own train station on property so you don't have to leave the hotel to go Machu Picchu!*
The main event for most people going to Peru is visiting Machu Picchu, and while you absolutely can't skip it, you'll be suprised at how much Sacred Valley is a destination in and of itself. From eating at Urubamba Restuarant, where the food is made from ingredients they grow and farm on property, to spending the day at the spa, to simply sitting outside and listening to the sounds of nature and taking in the view, it's an experience unlike any other.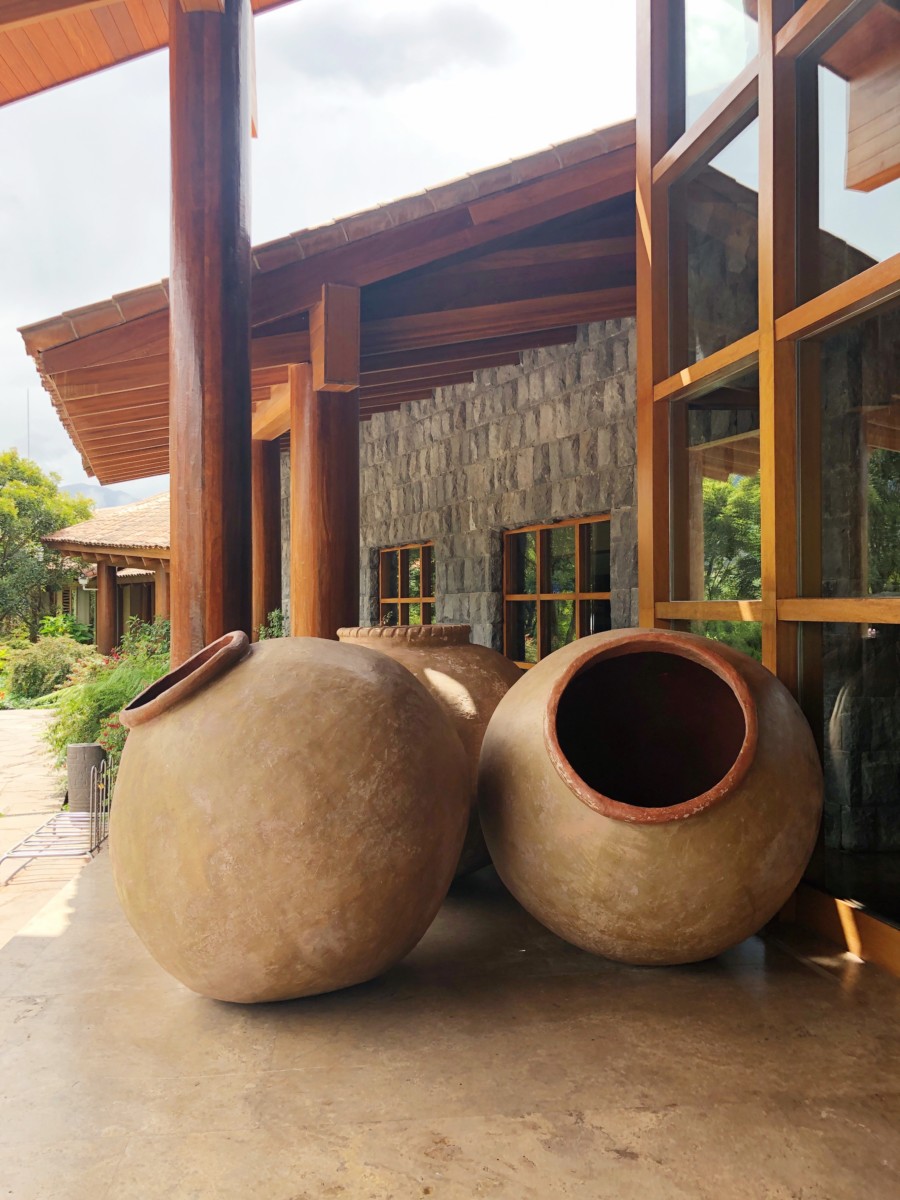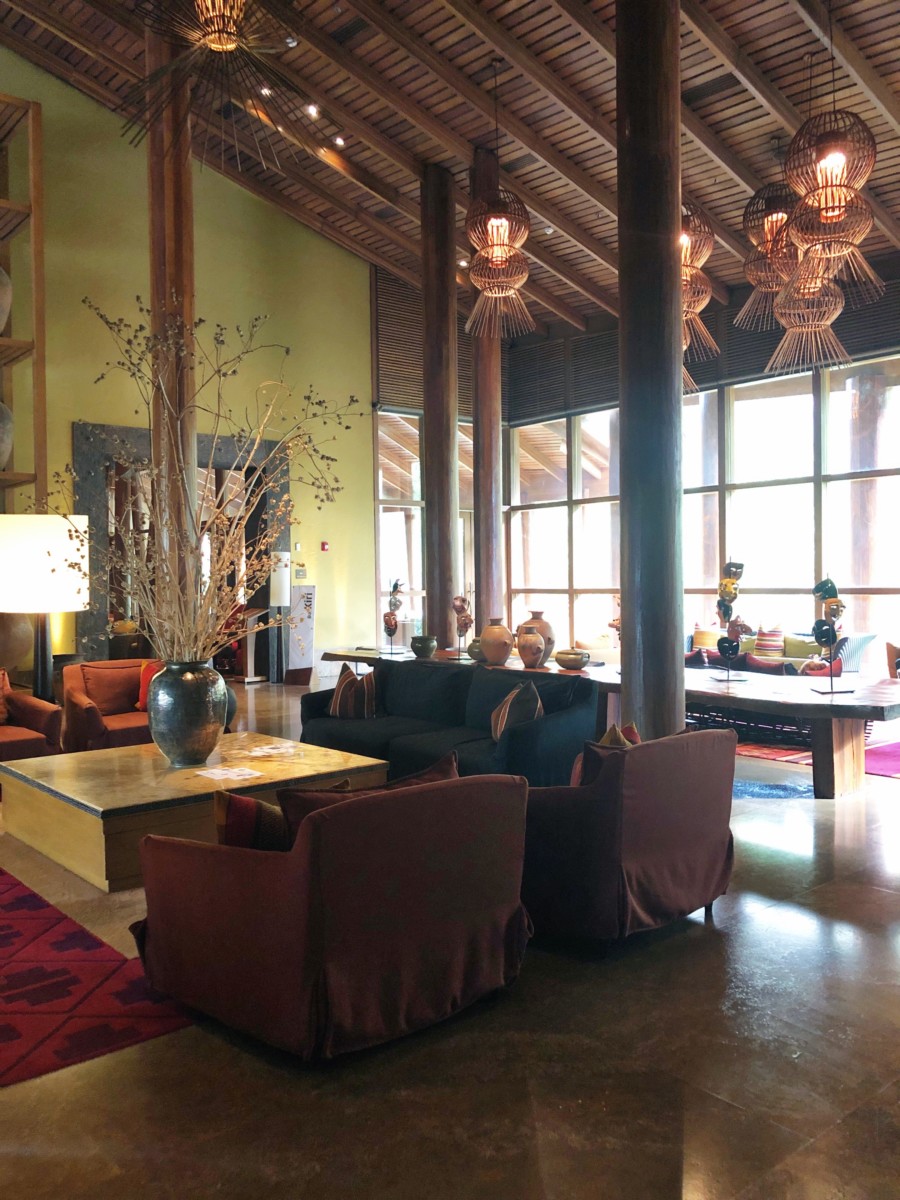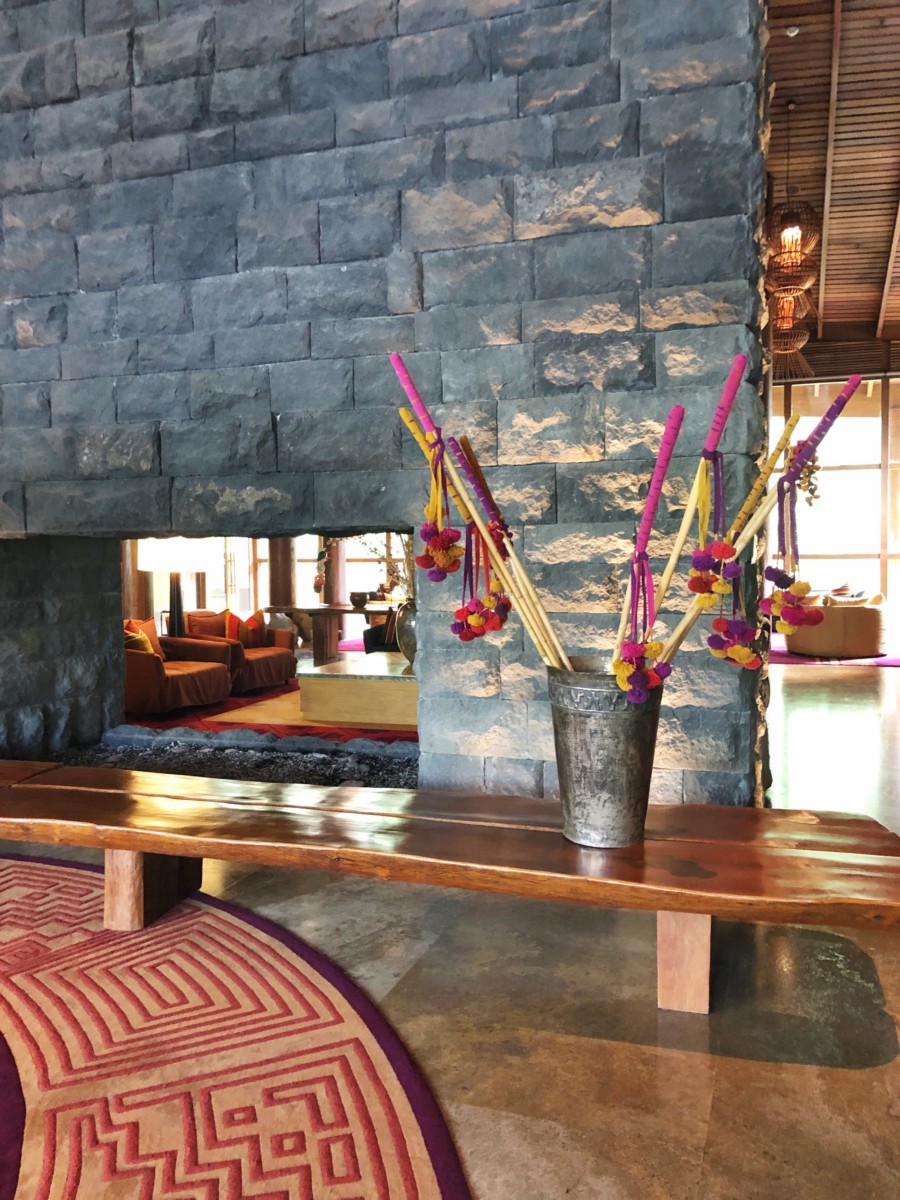 Can we talk about this lobby?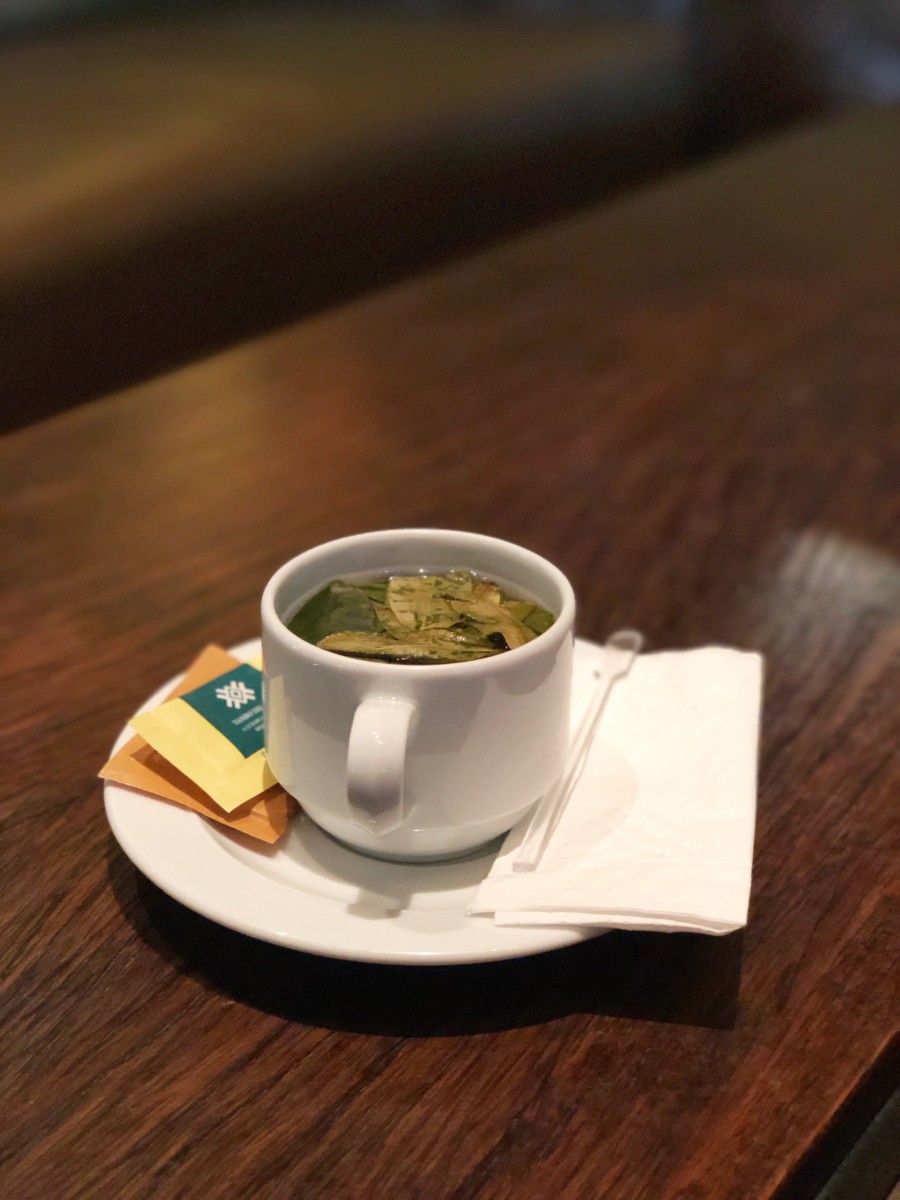 They serve coca tea in the lobby. I drank this throughout my trip to alleviate altitude sickness. This is a perfectly legal and accetable drink in Peru but know that when you home you are very likely to test positive on a drug test until it leaves your system.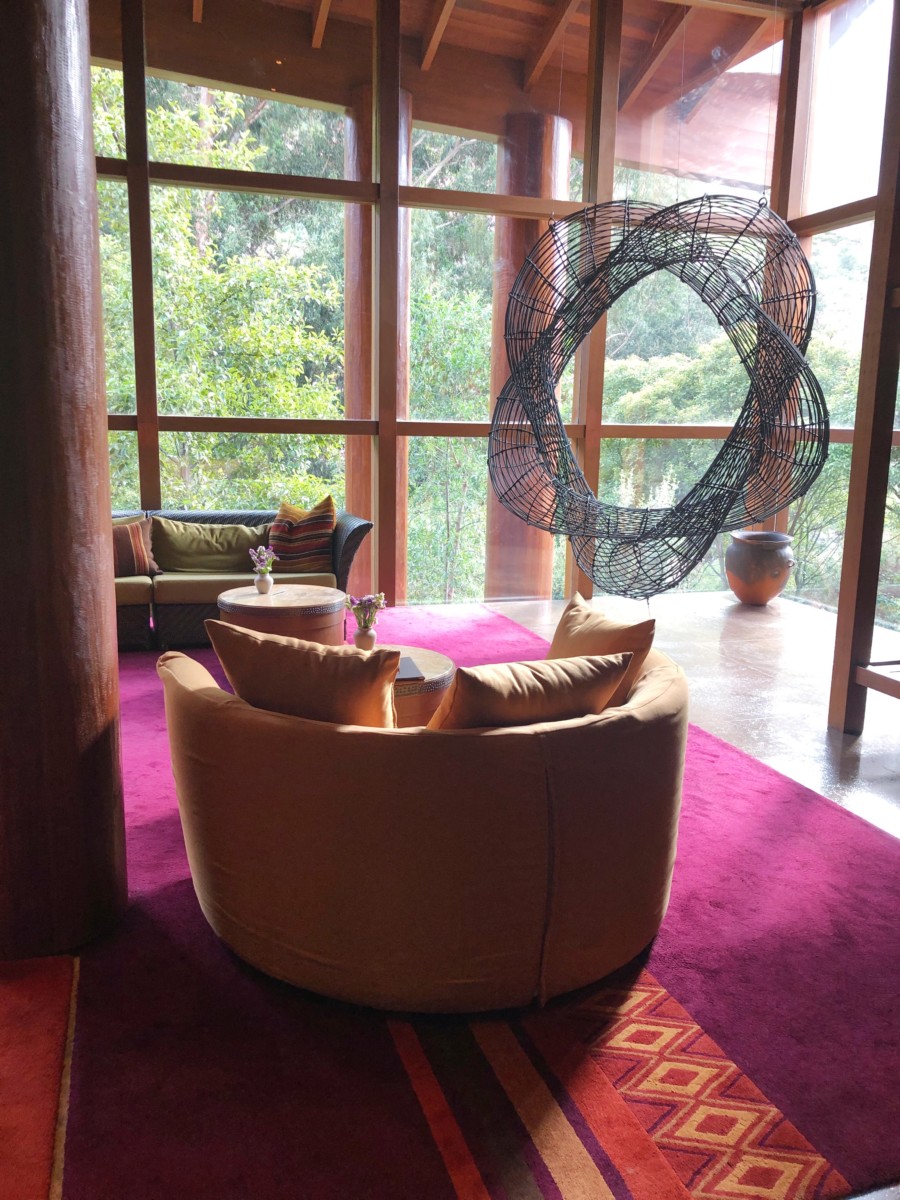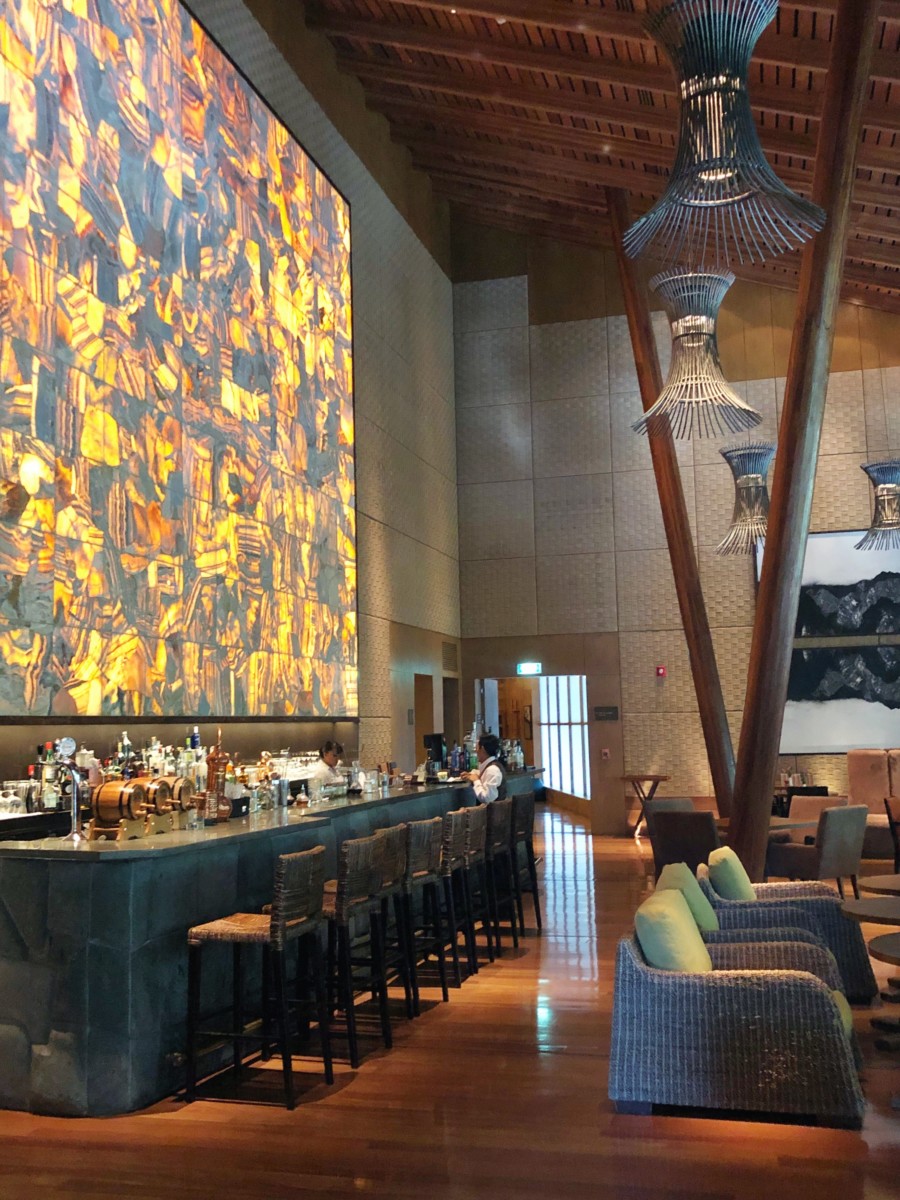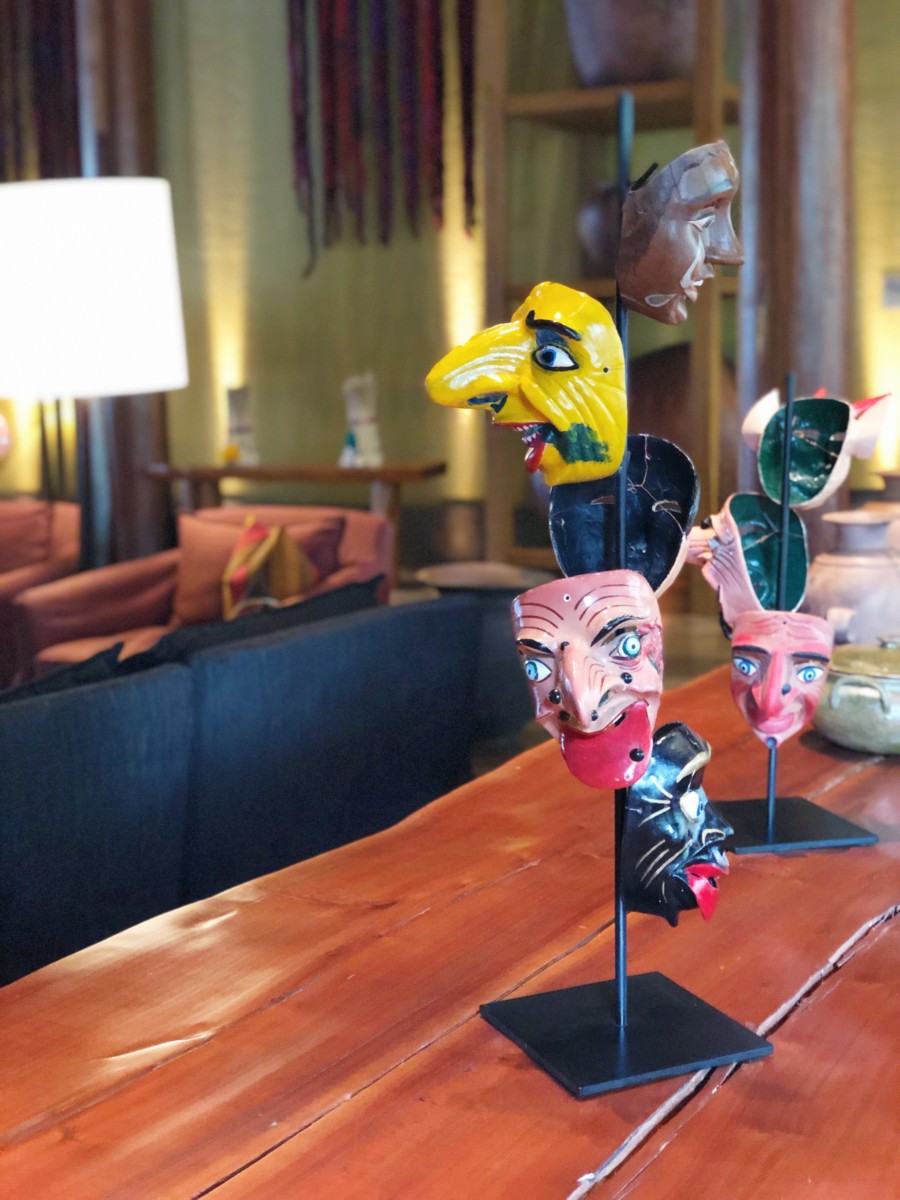 I loved the Peruvian art that could be found all over the property. This was not a cookie cutter property.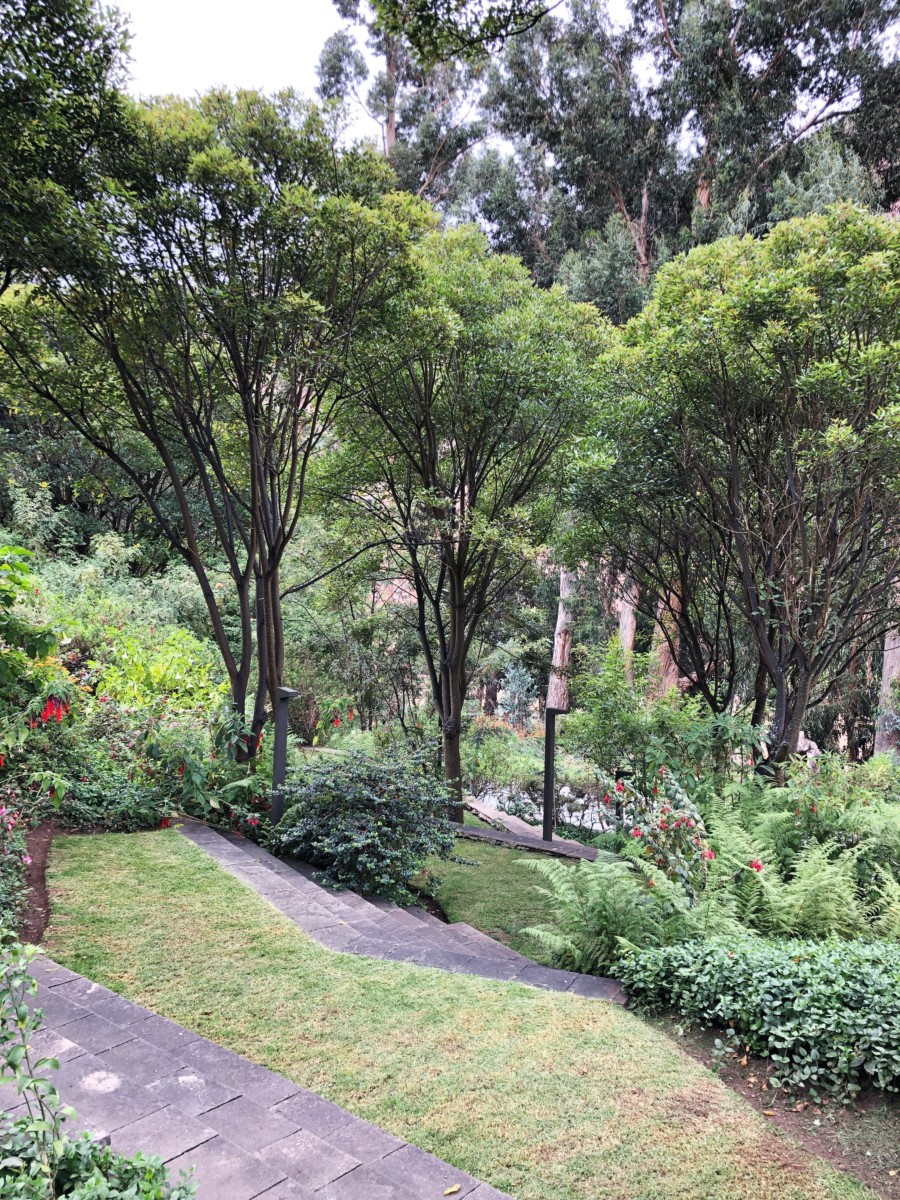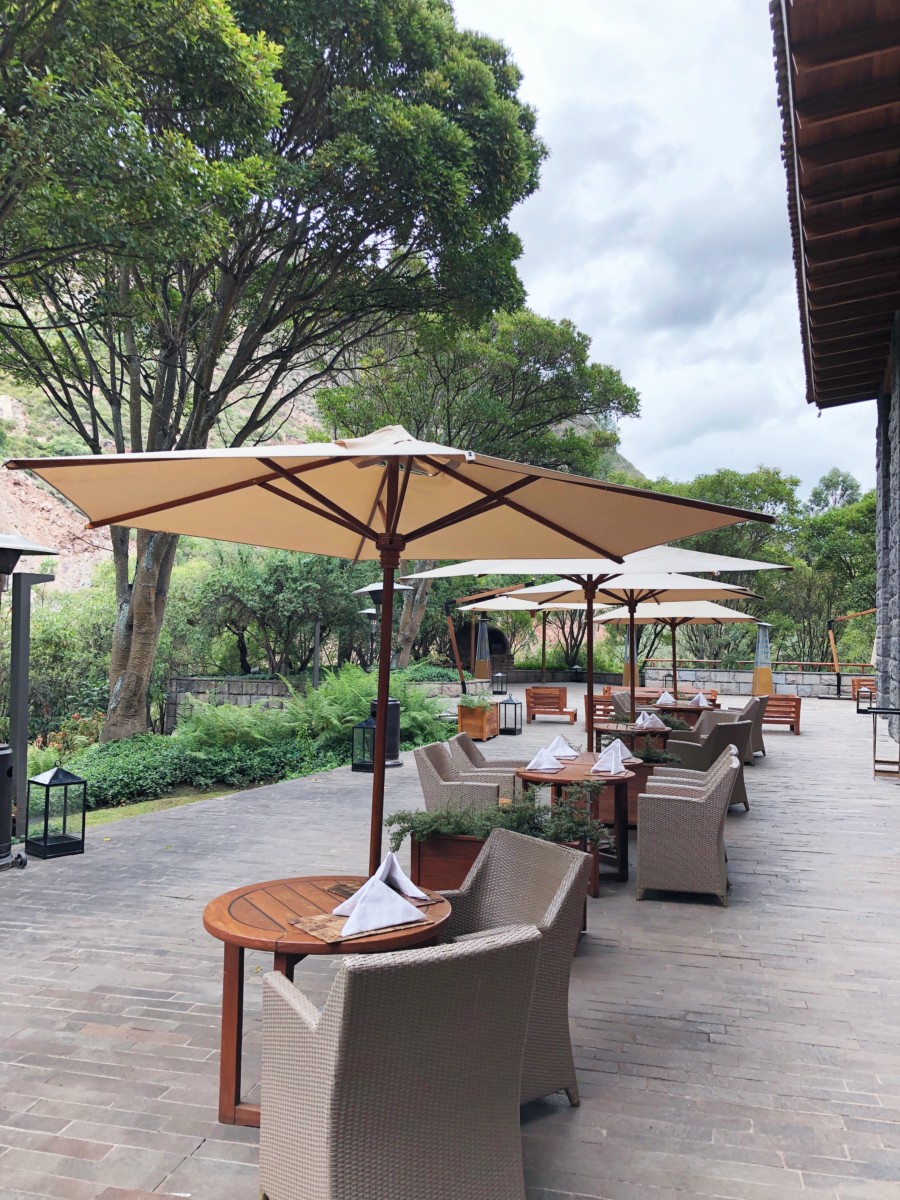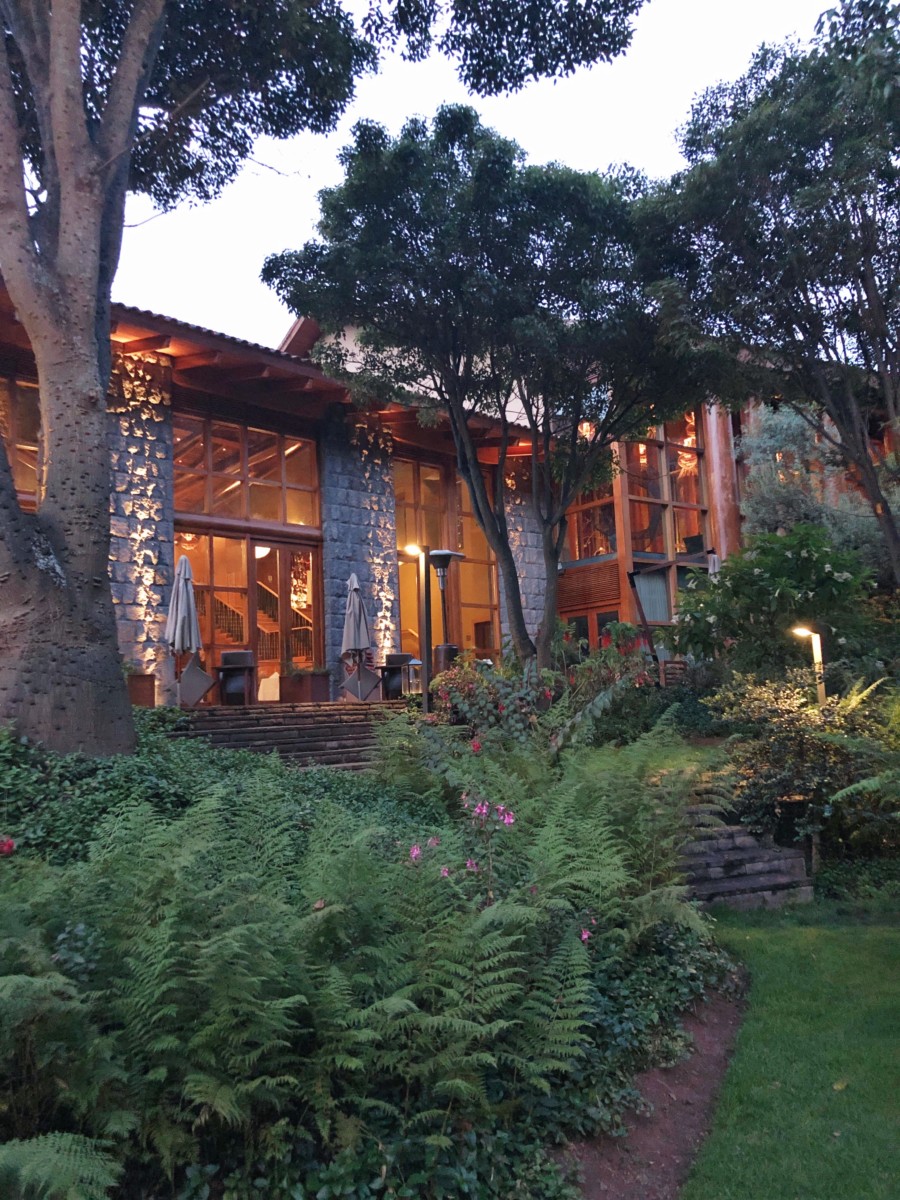 I could not stop thinking as I walked around the property that this is the type of place Disney bases their resorts on. It's so luxrious but also feels so authentic to the area and its surroundings.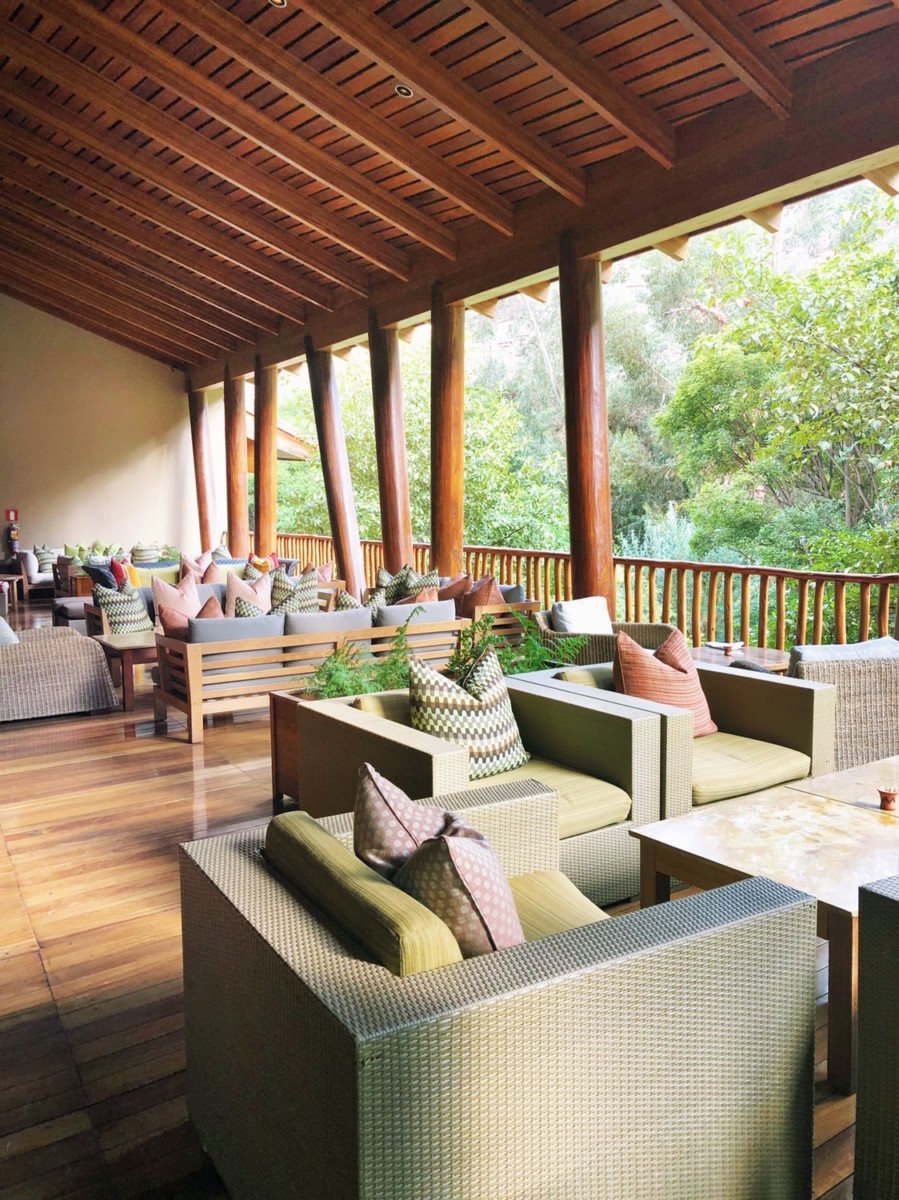 I loved sitting out on this porch and listening to the sounds of nature.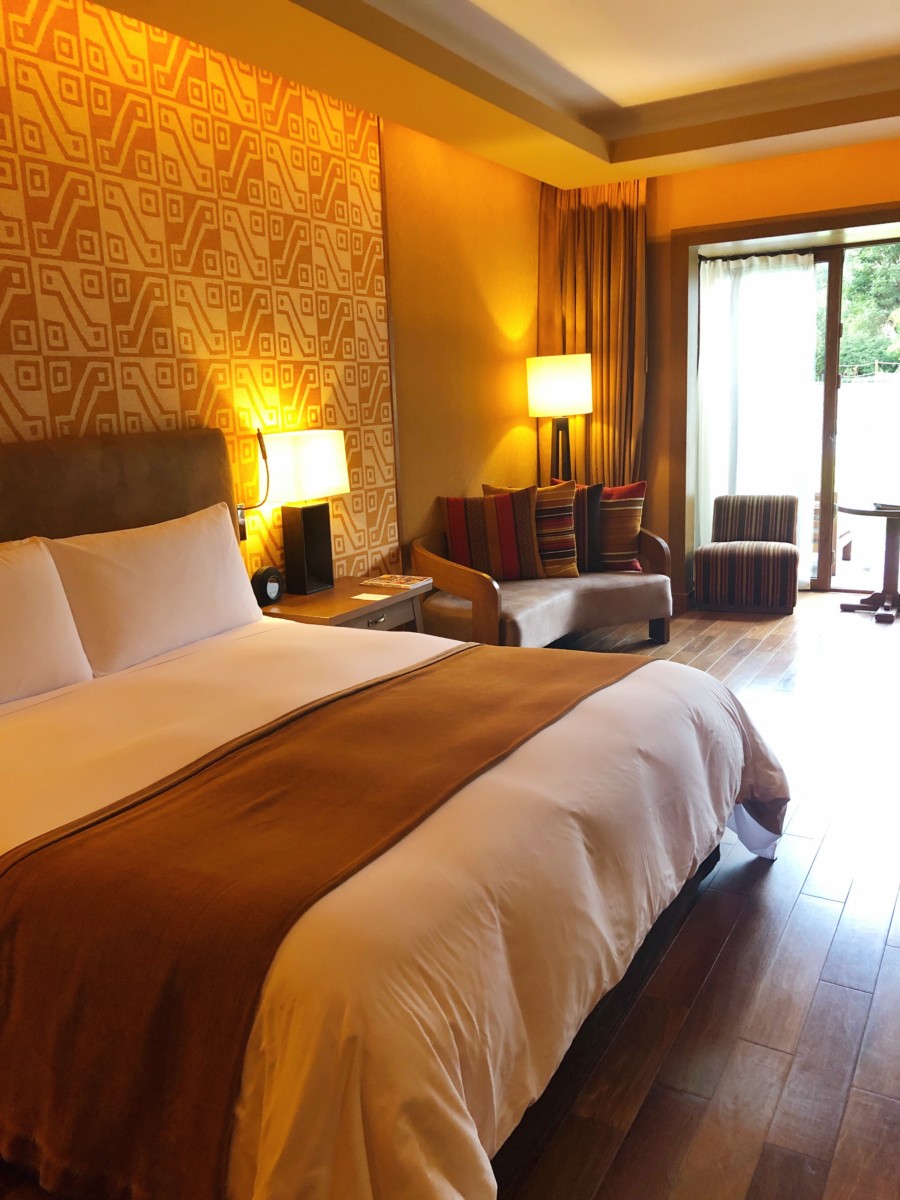 My room was a dream.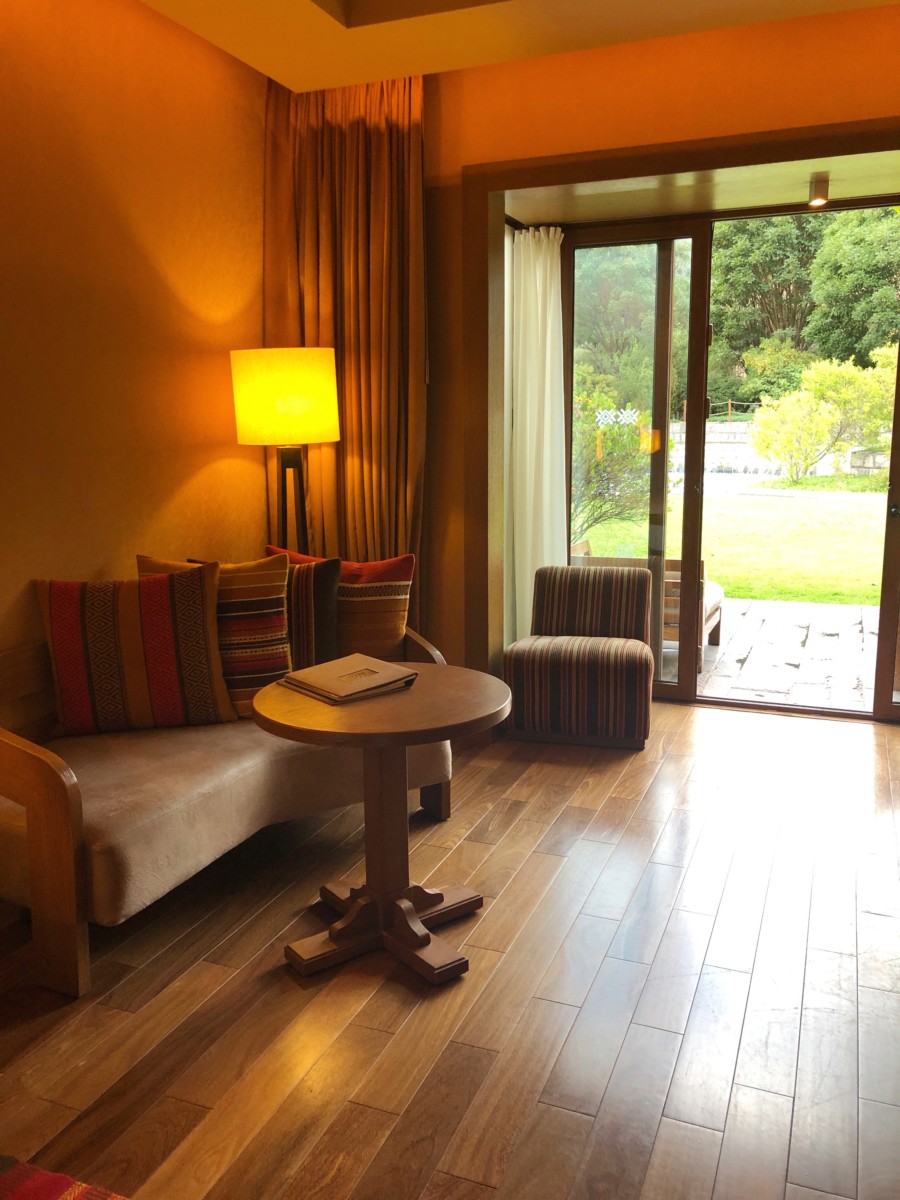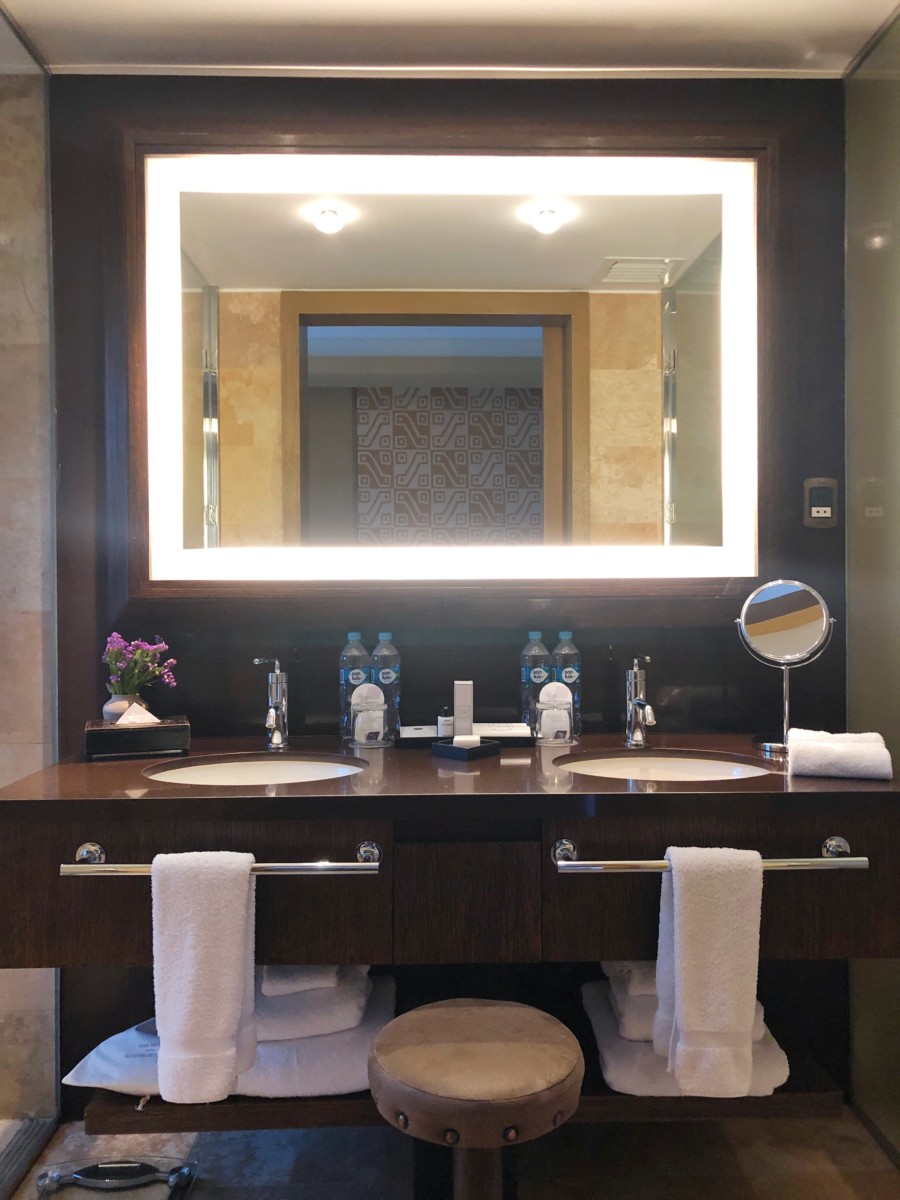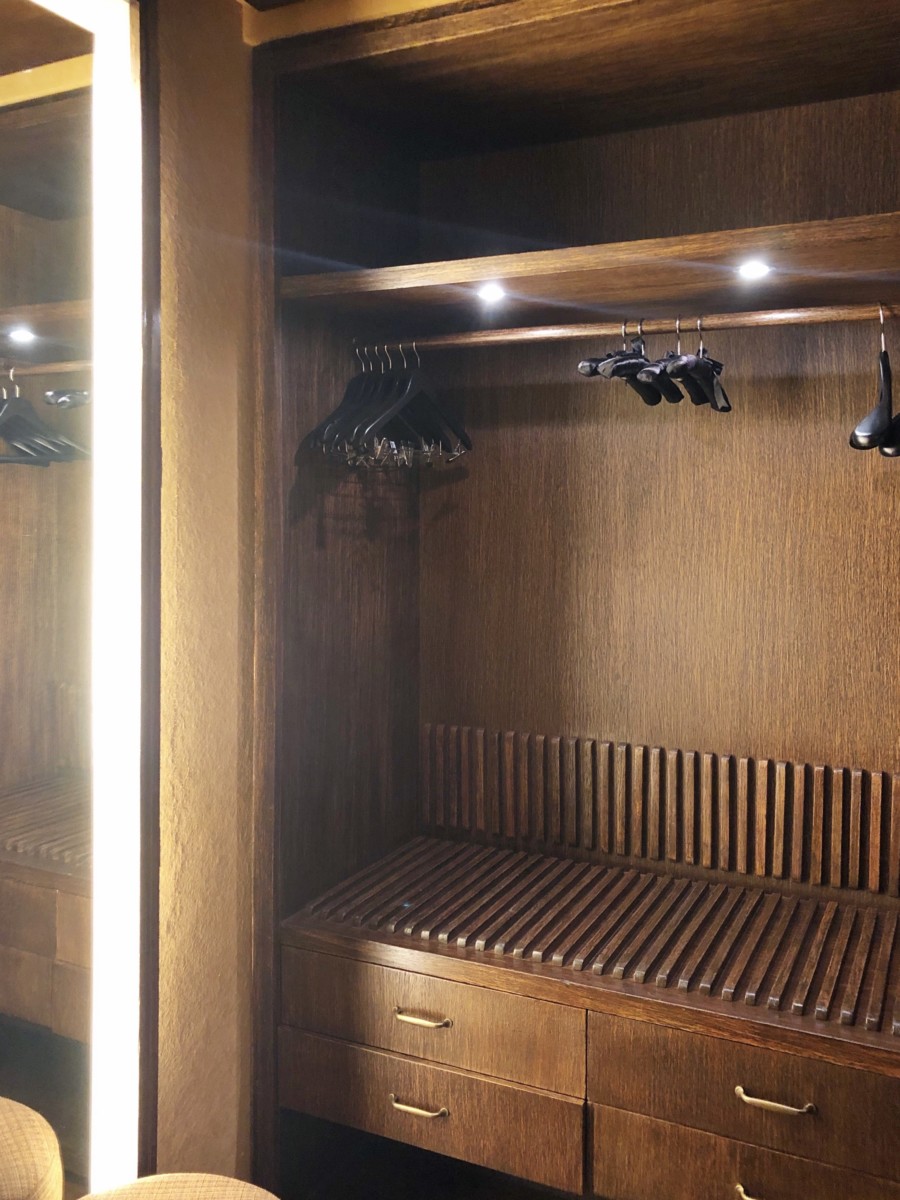 I had to get a video of this closet because I want it in my house. 😉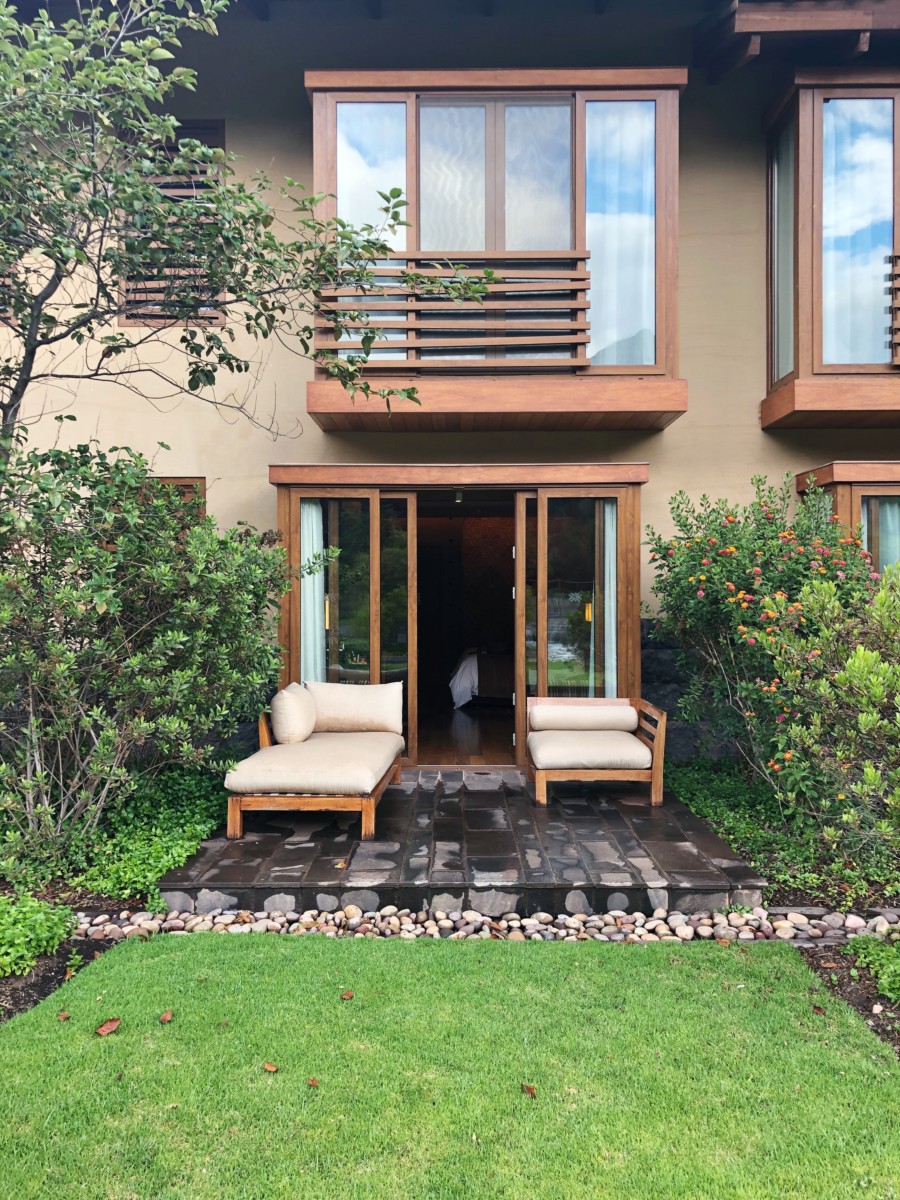 My room had a patio that led to my own personal Eden.
I mean LOOK AT THIS! Is this real life?
The world is a magical place and we are lucky to get to explore it.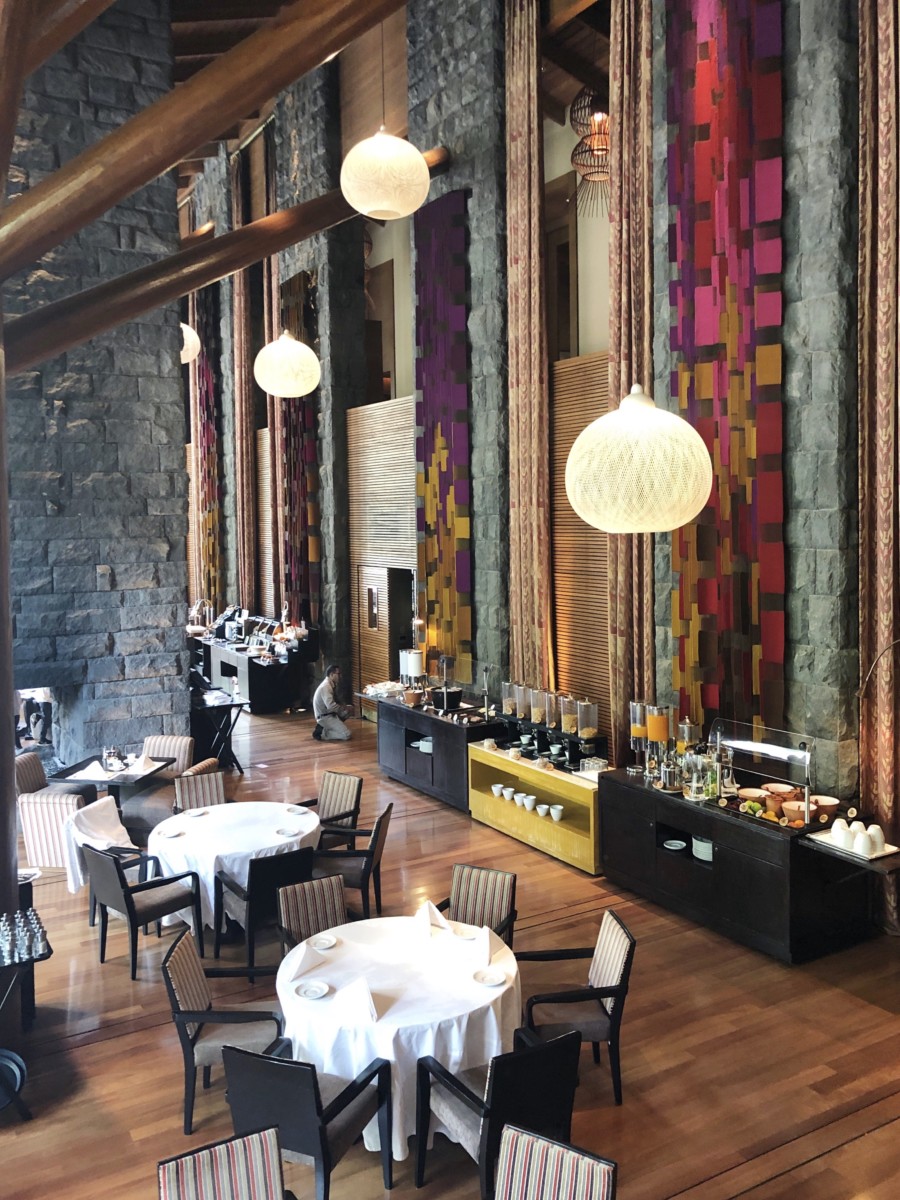 The food at Urubamba was so good. They had the best breakfast bar every morning with a wide variety of traditional and local breakfast foods.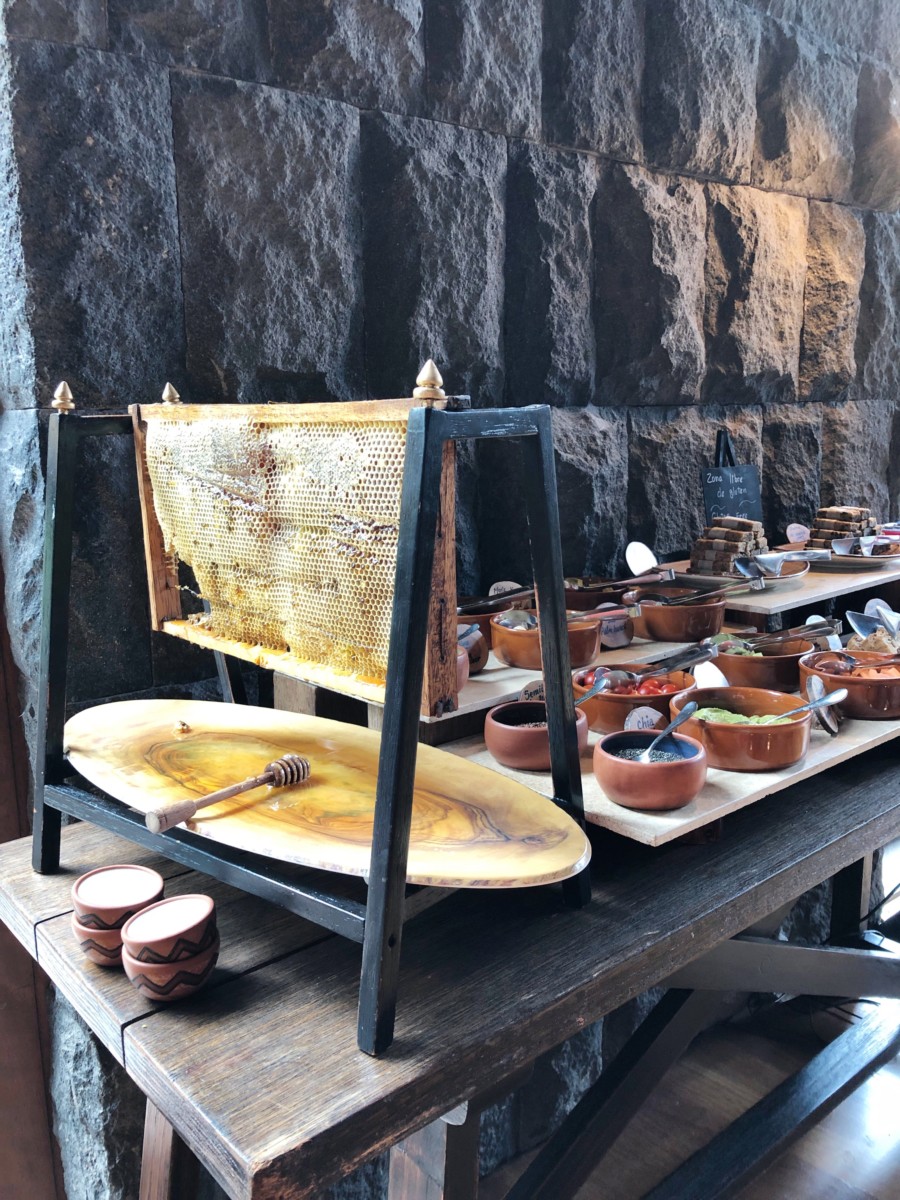 Fresh honey is the way to my heart.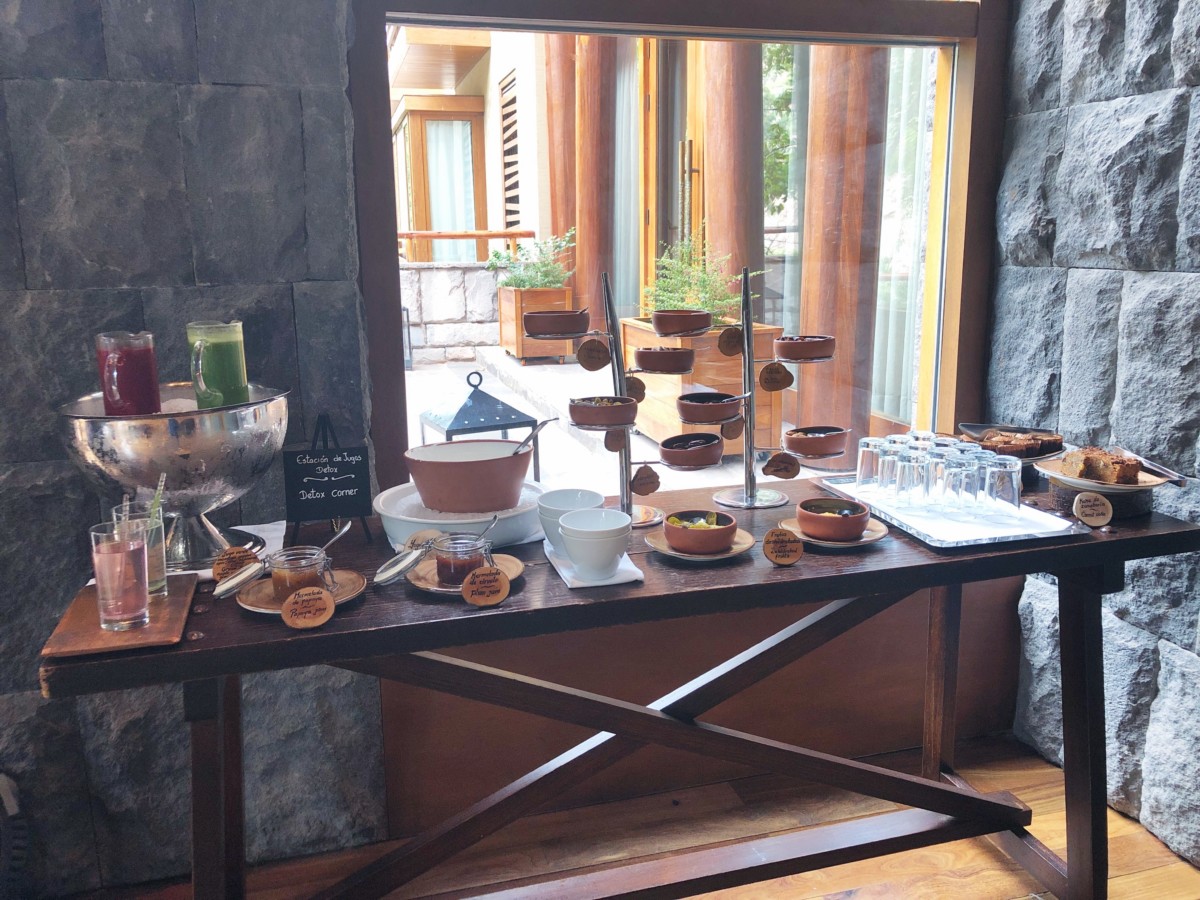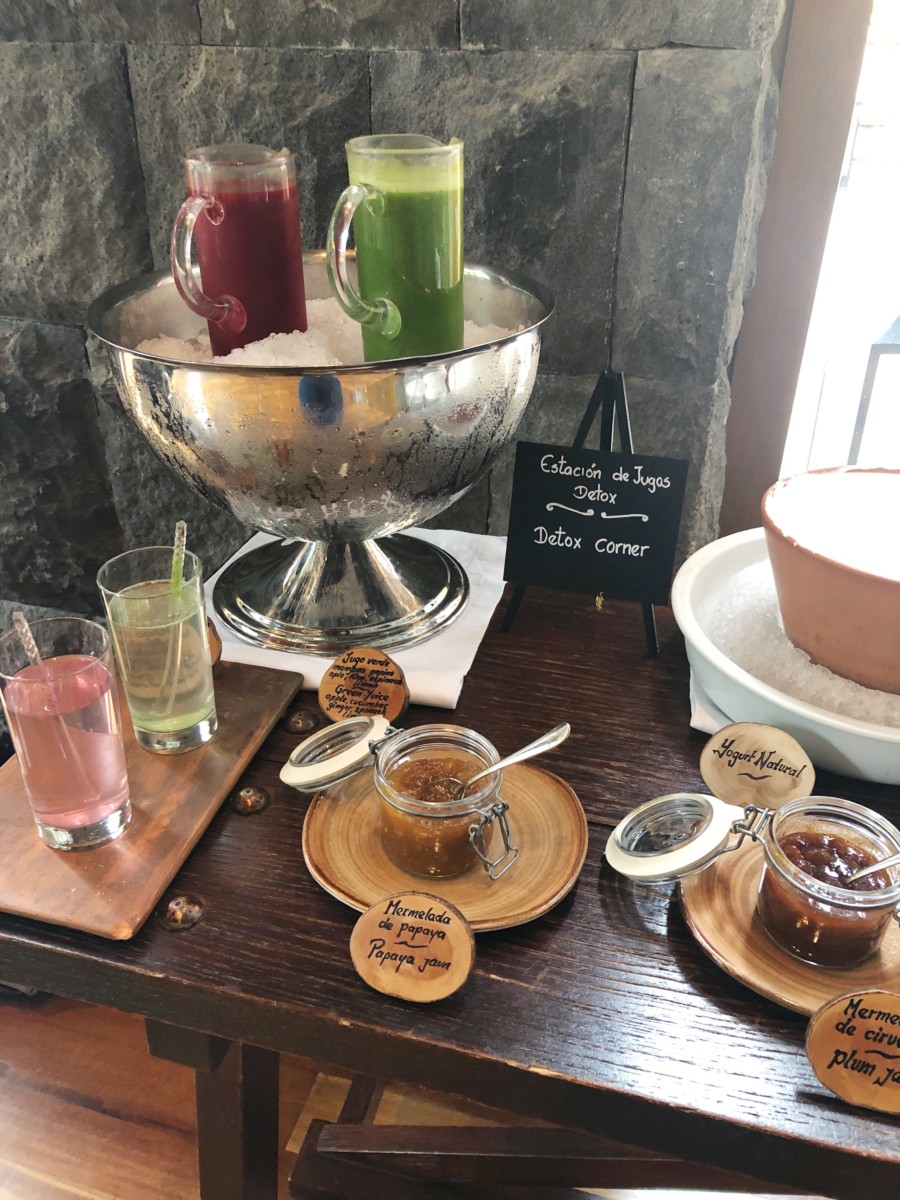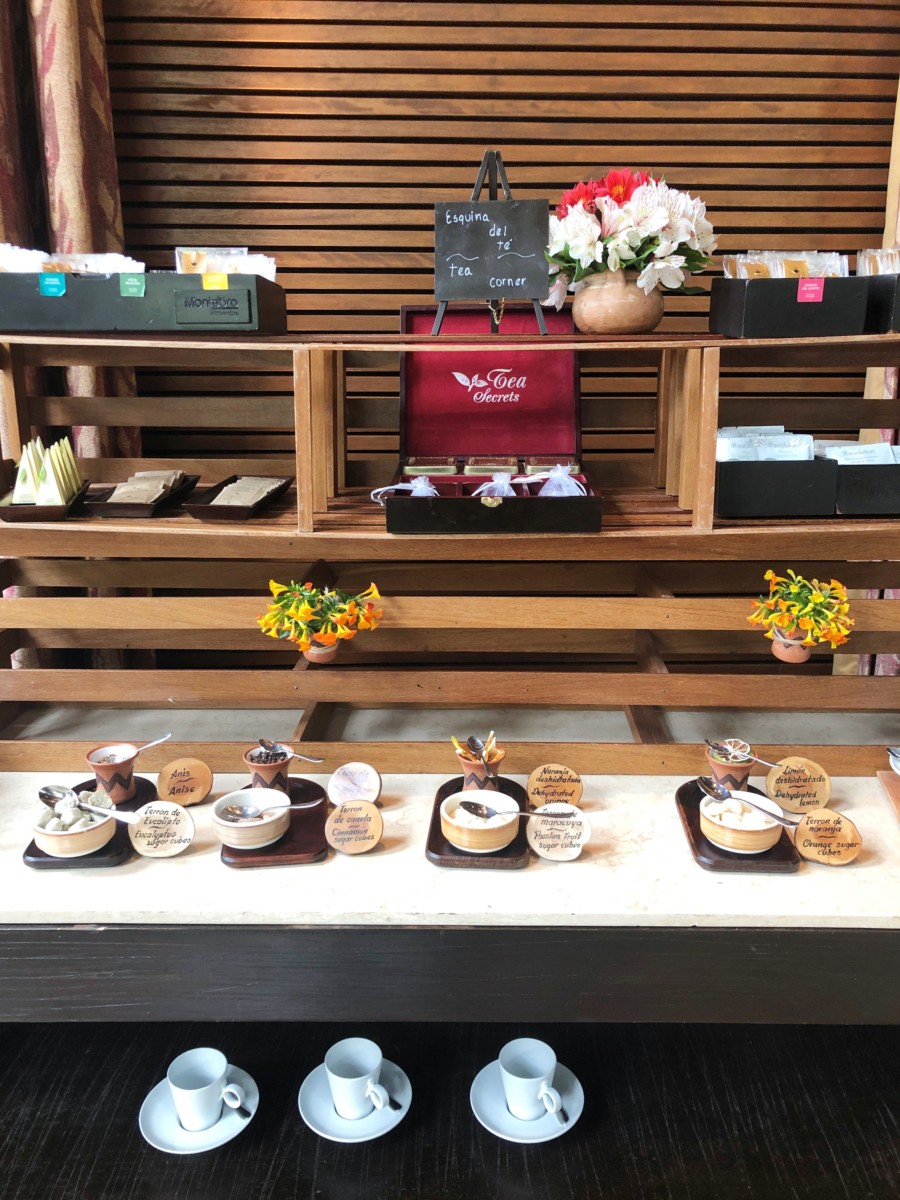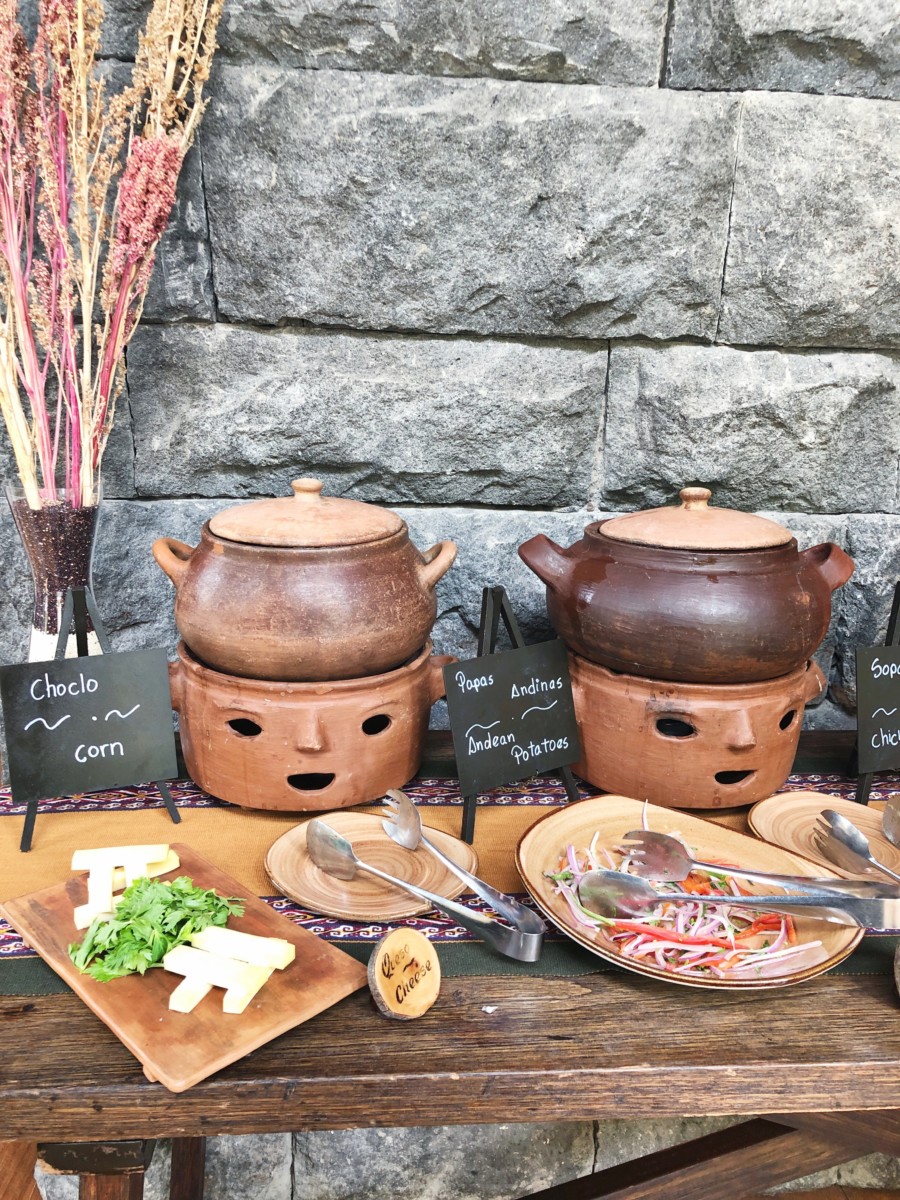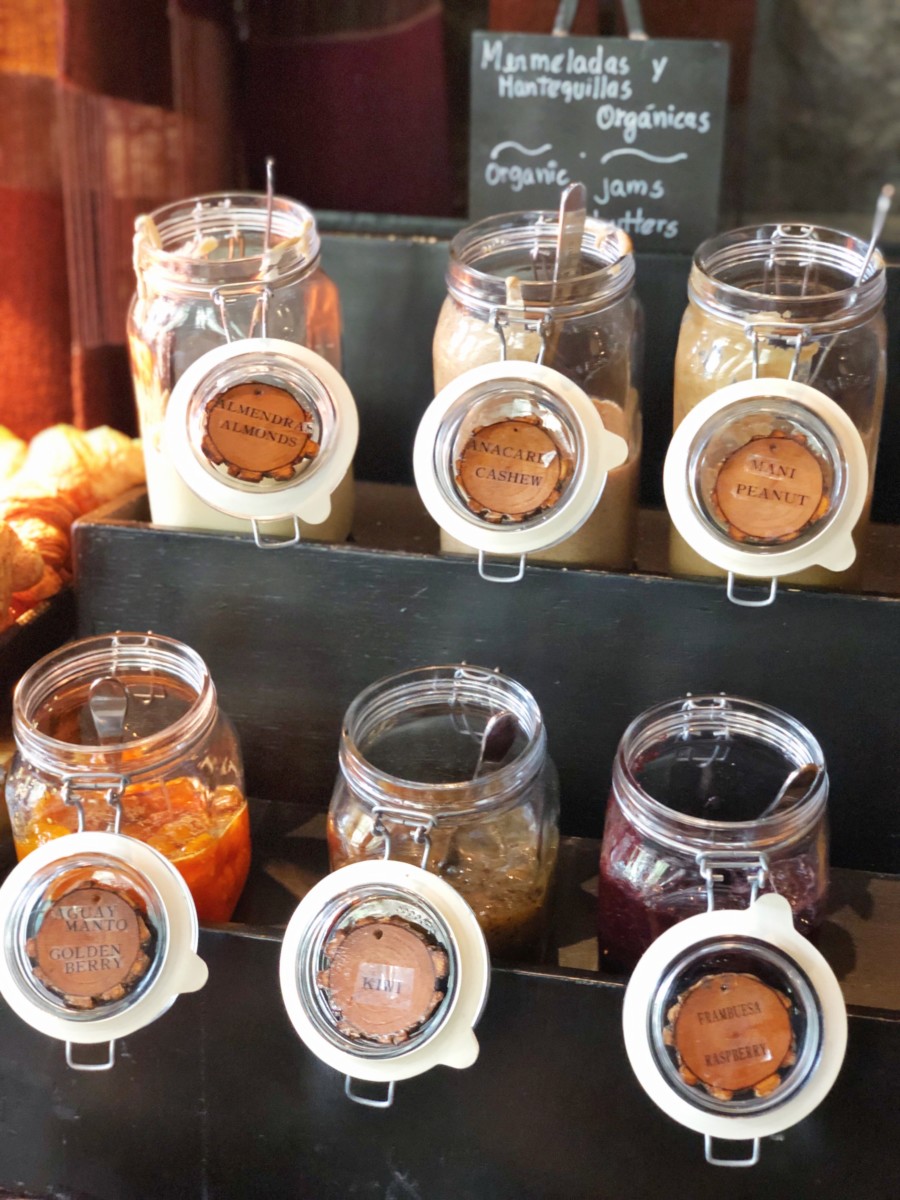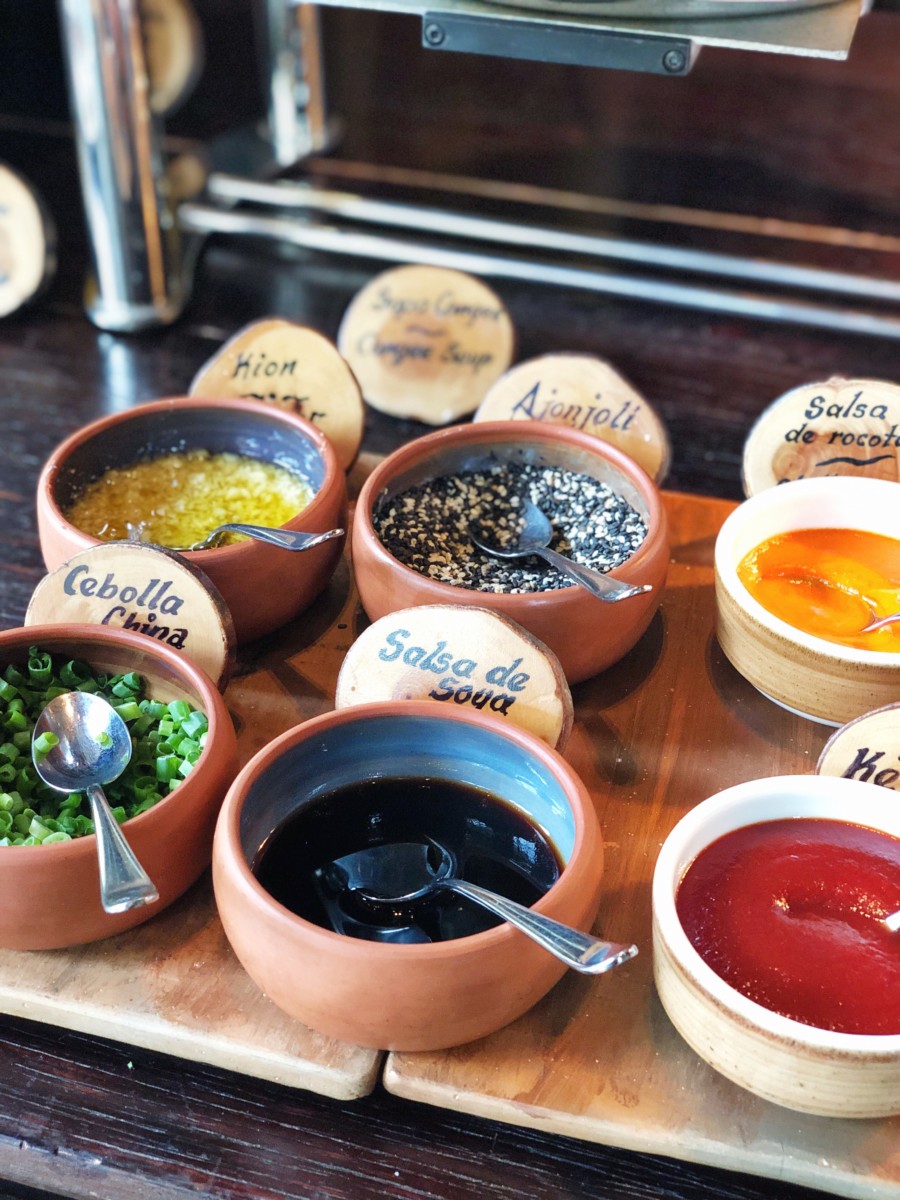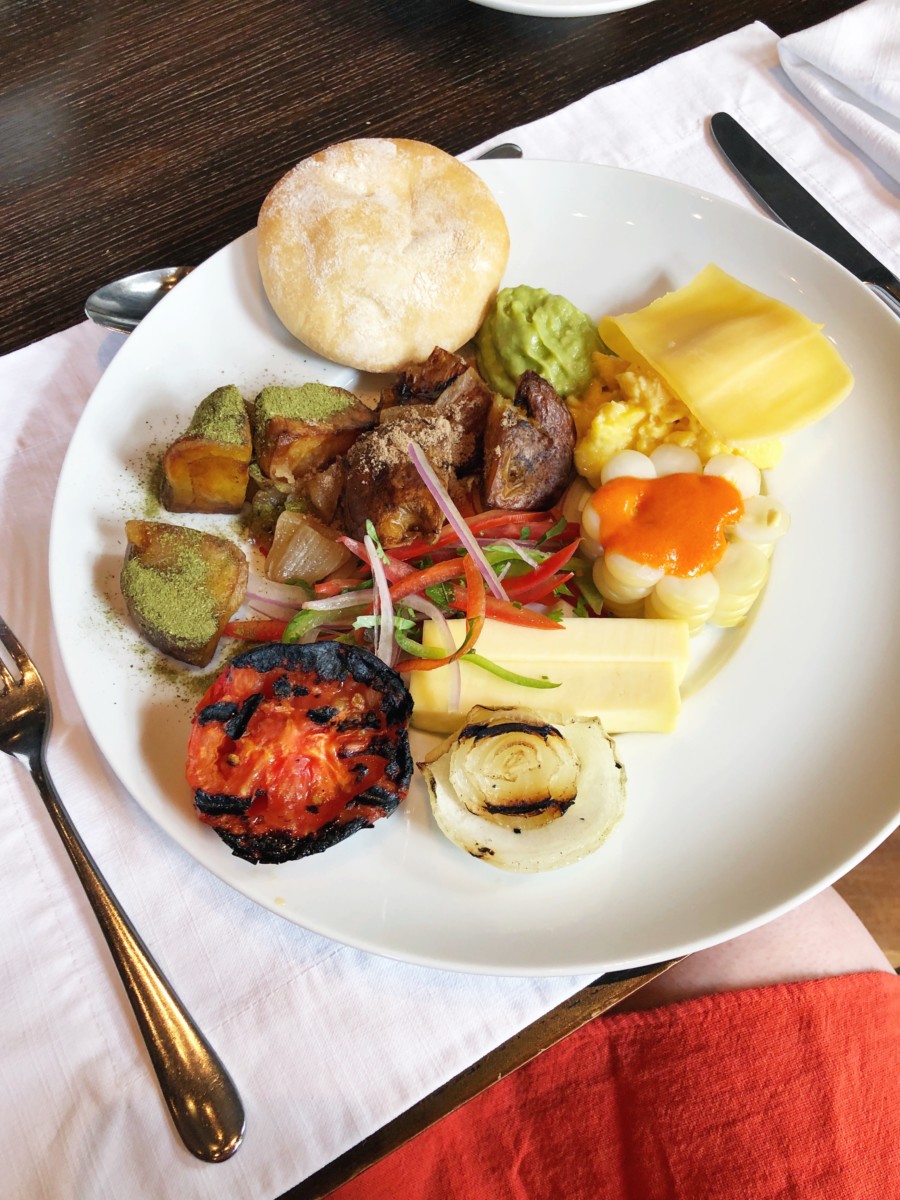 If you wondered what my breakfast plates looked like. I get serious FOMO when trying new foods. 😉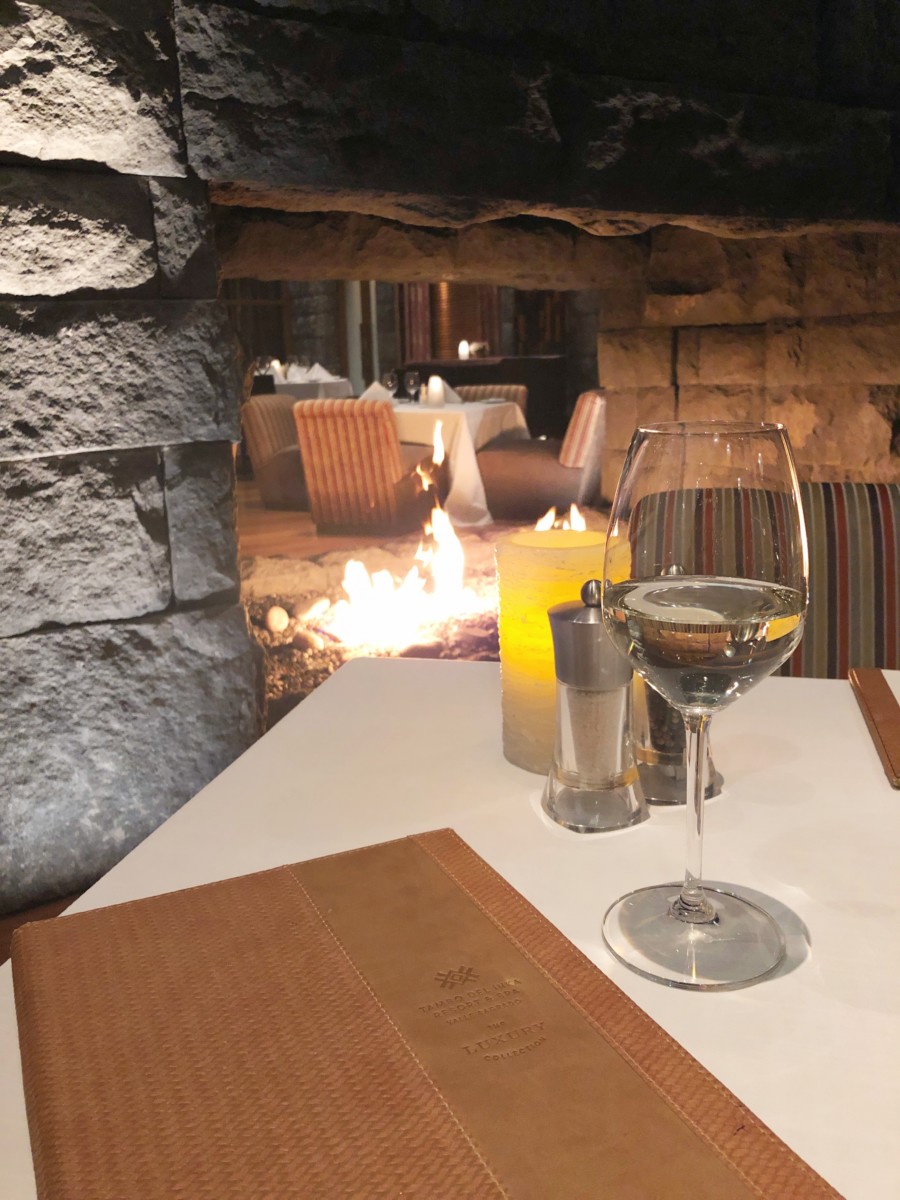 Dinner was incredibly romantic. Dimmed lights, a roaring fireplace, and live music performances.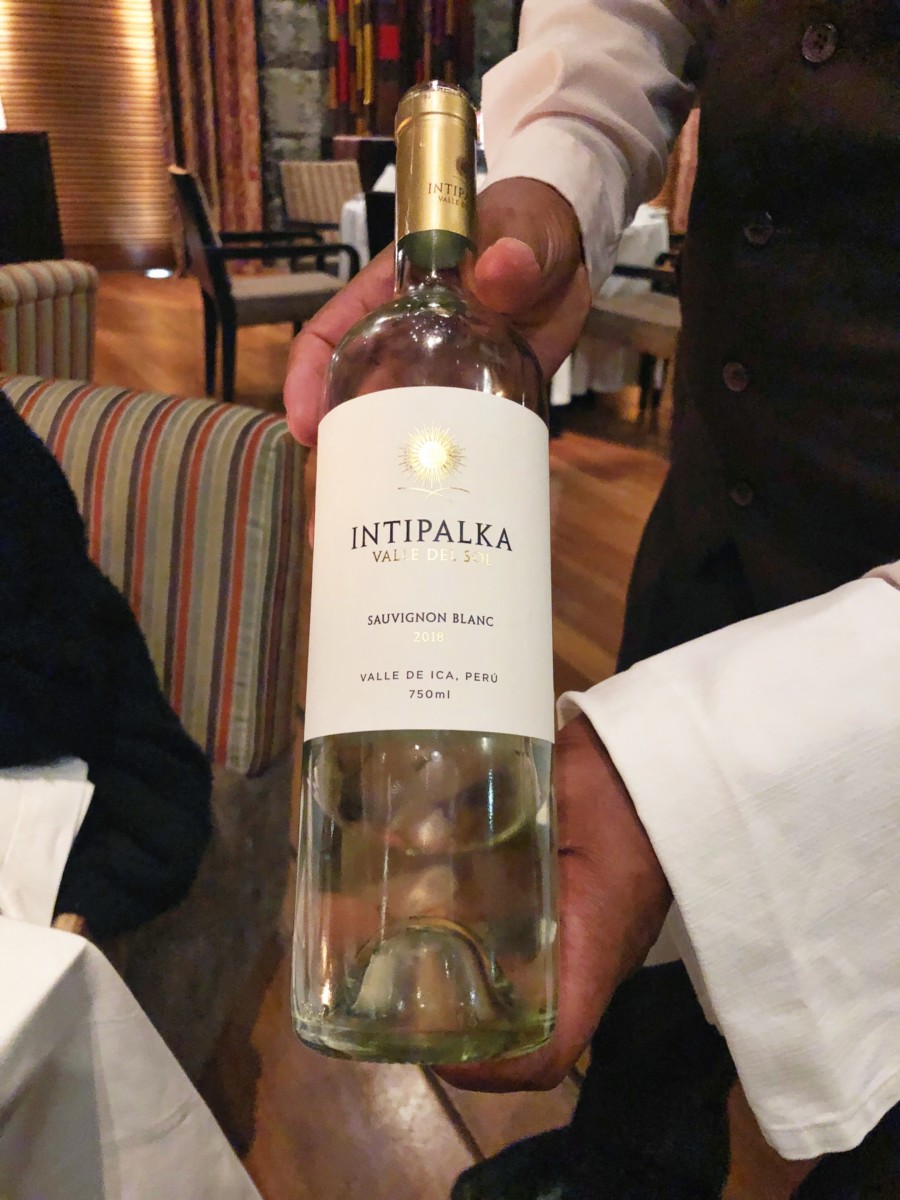 I fell in love with this wine.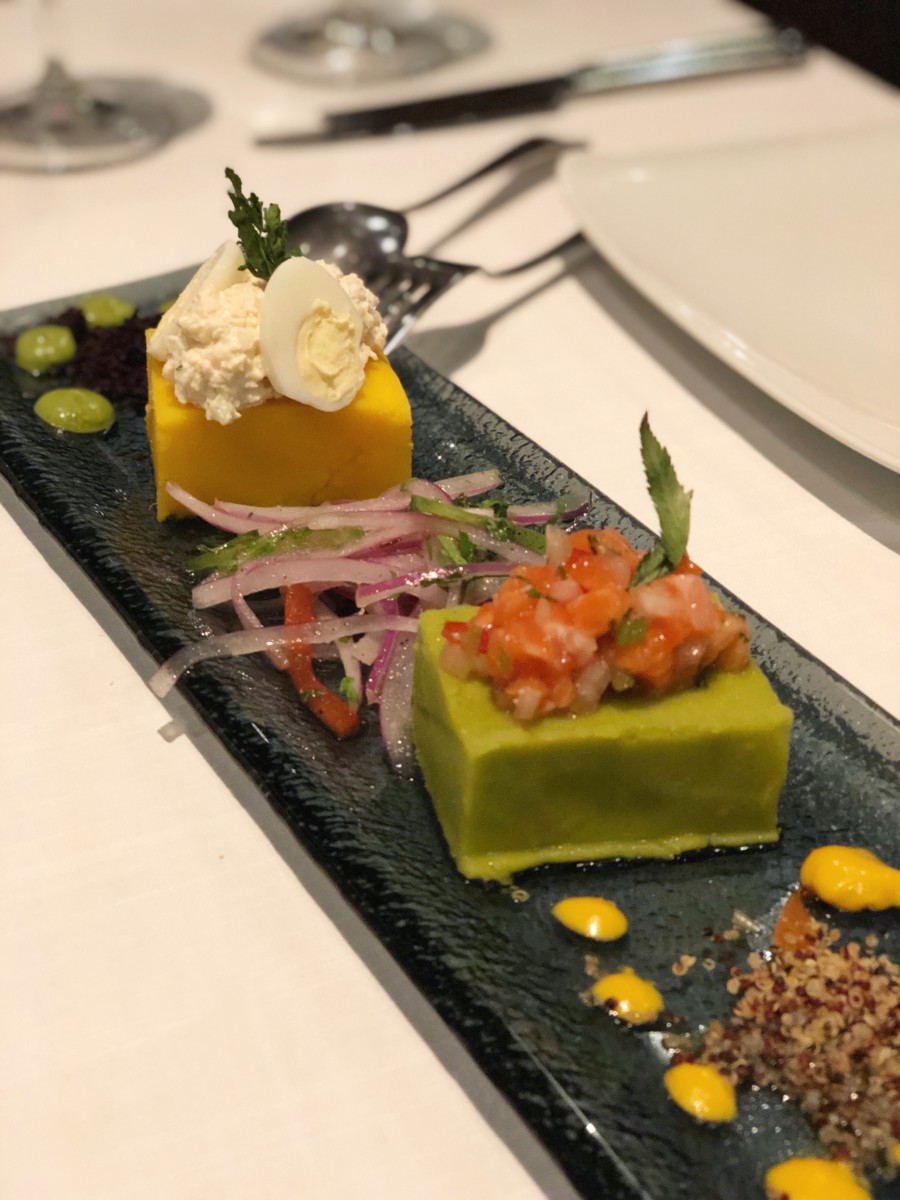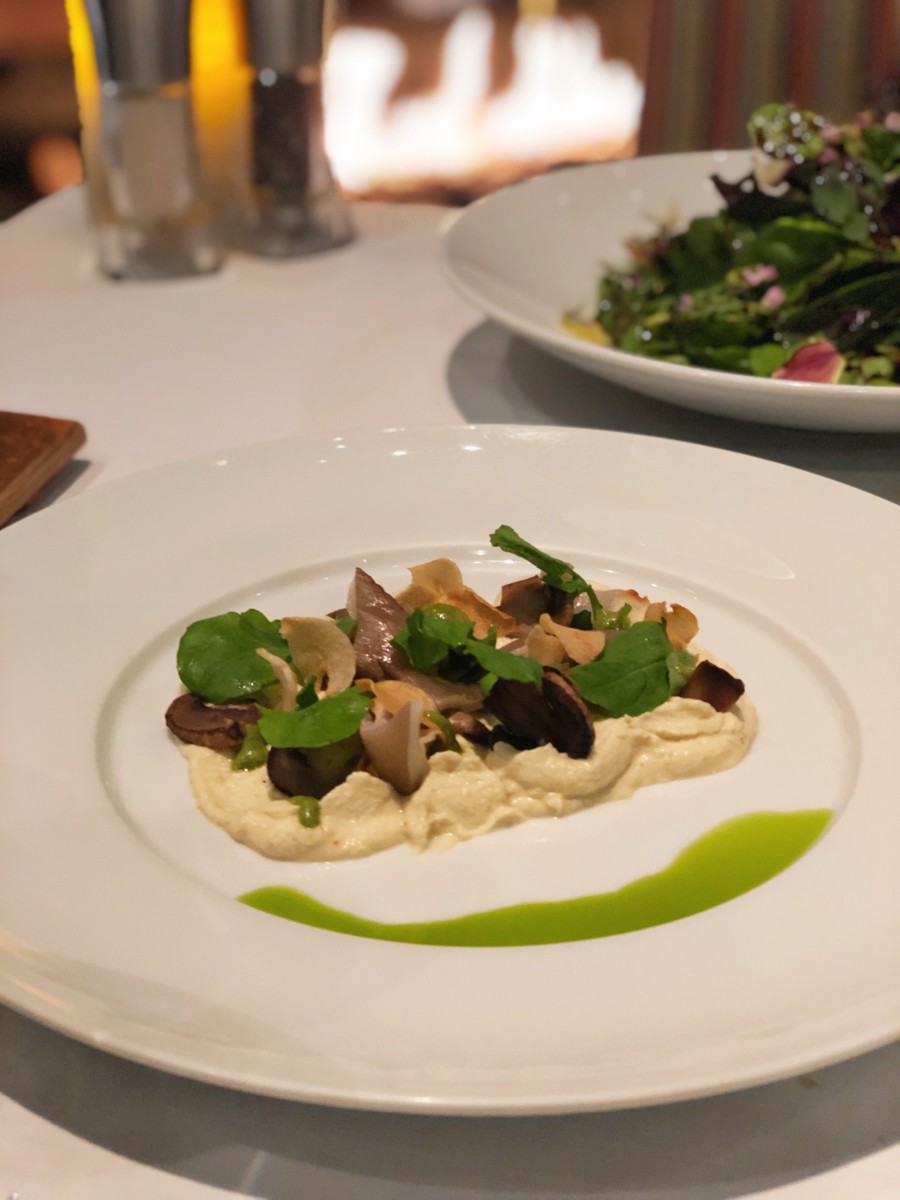 Everything was so delicious. I love that they harvest and grow the majority of their ingredients on property.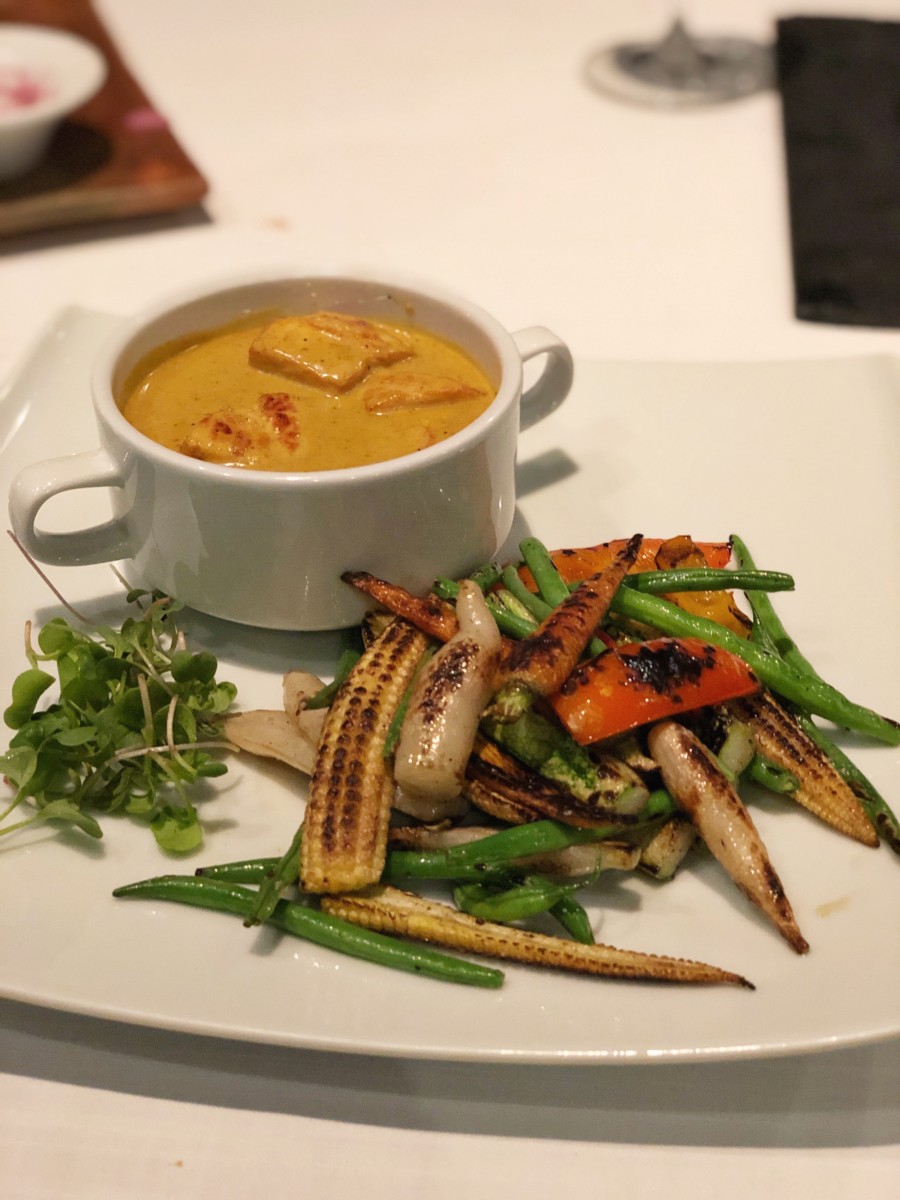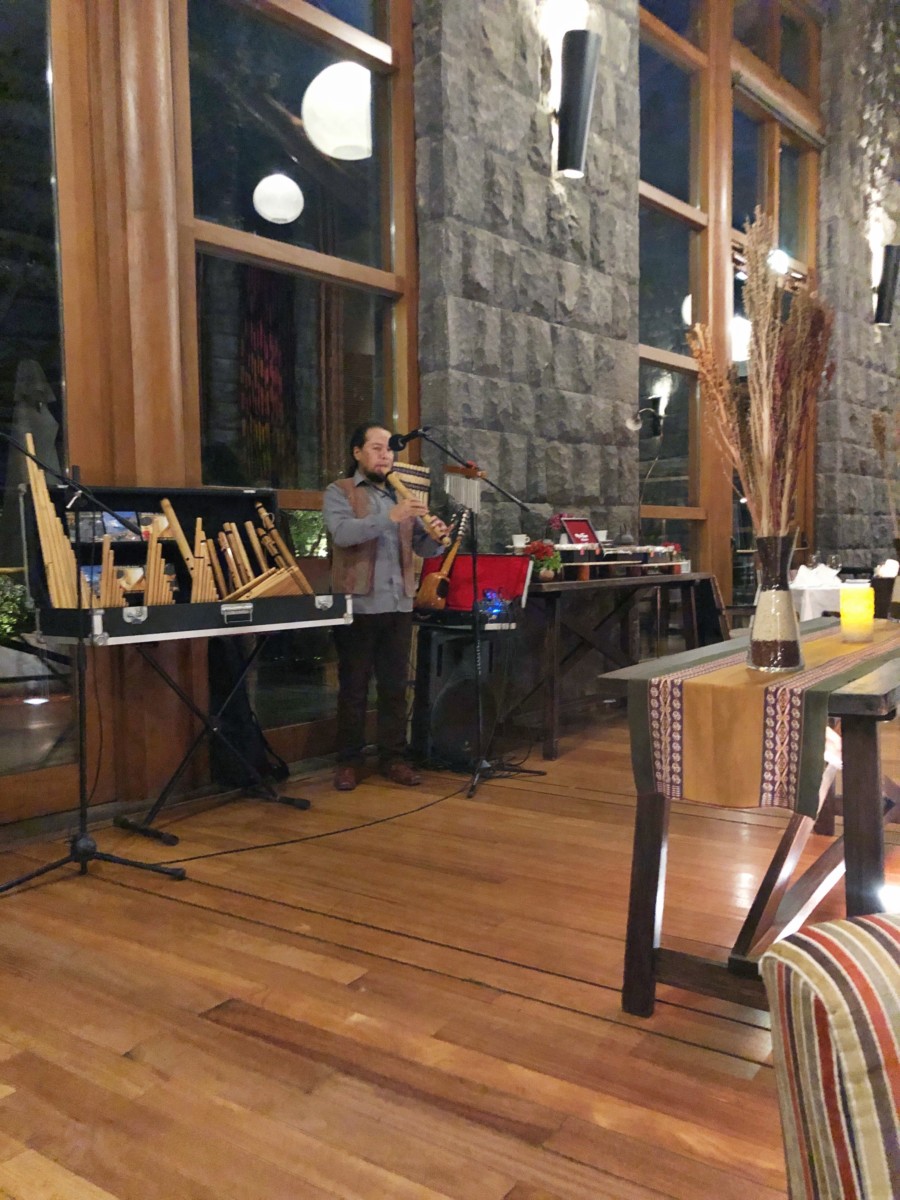 The music was so relaxing.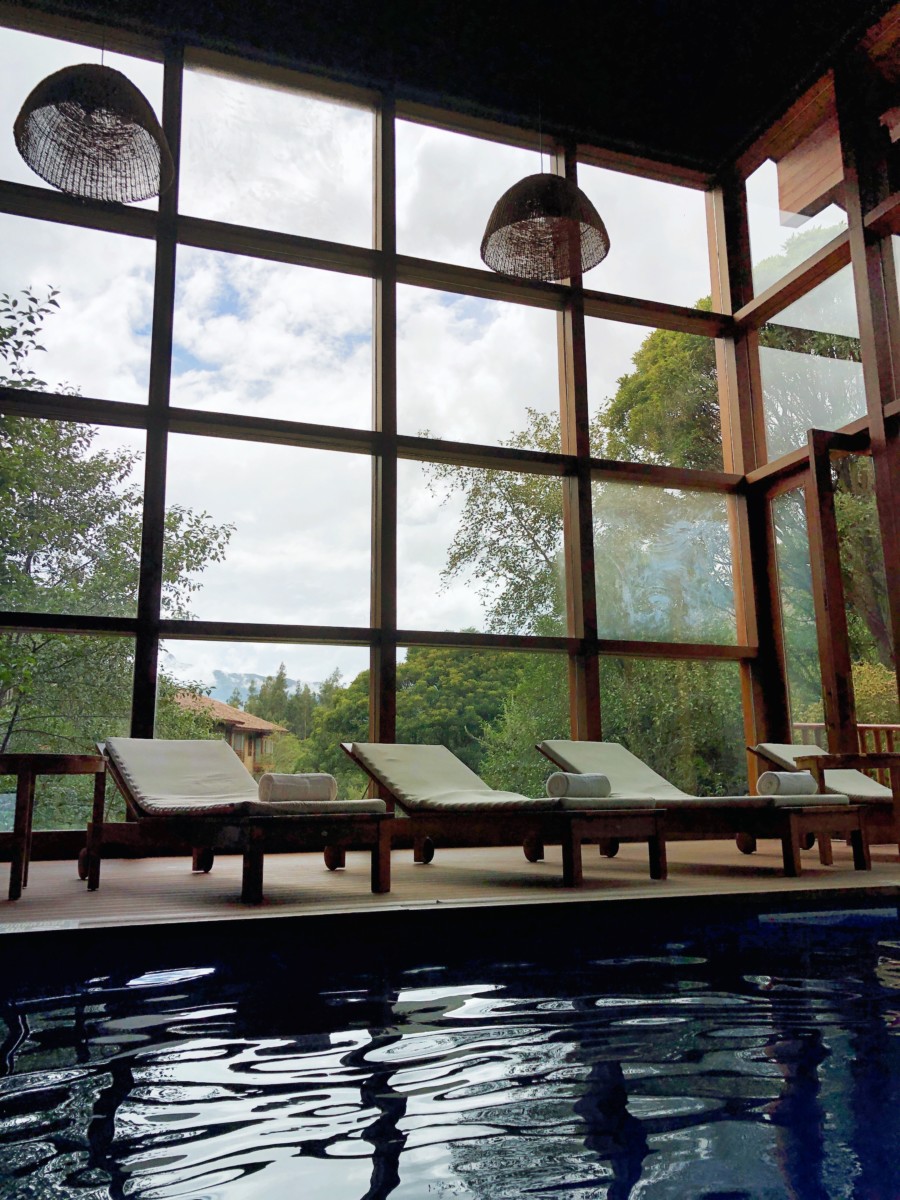 Speaking of relaxing we have to talk about the spa. The pool is beyond gorgeous. I treated myself to an afternoon doing the thermal circuit and then swimming around outside in the jungle. It was heaven.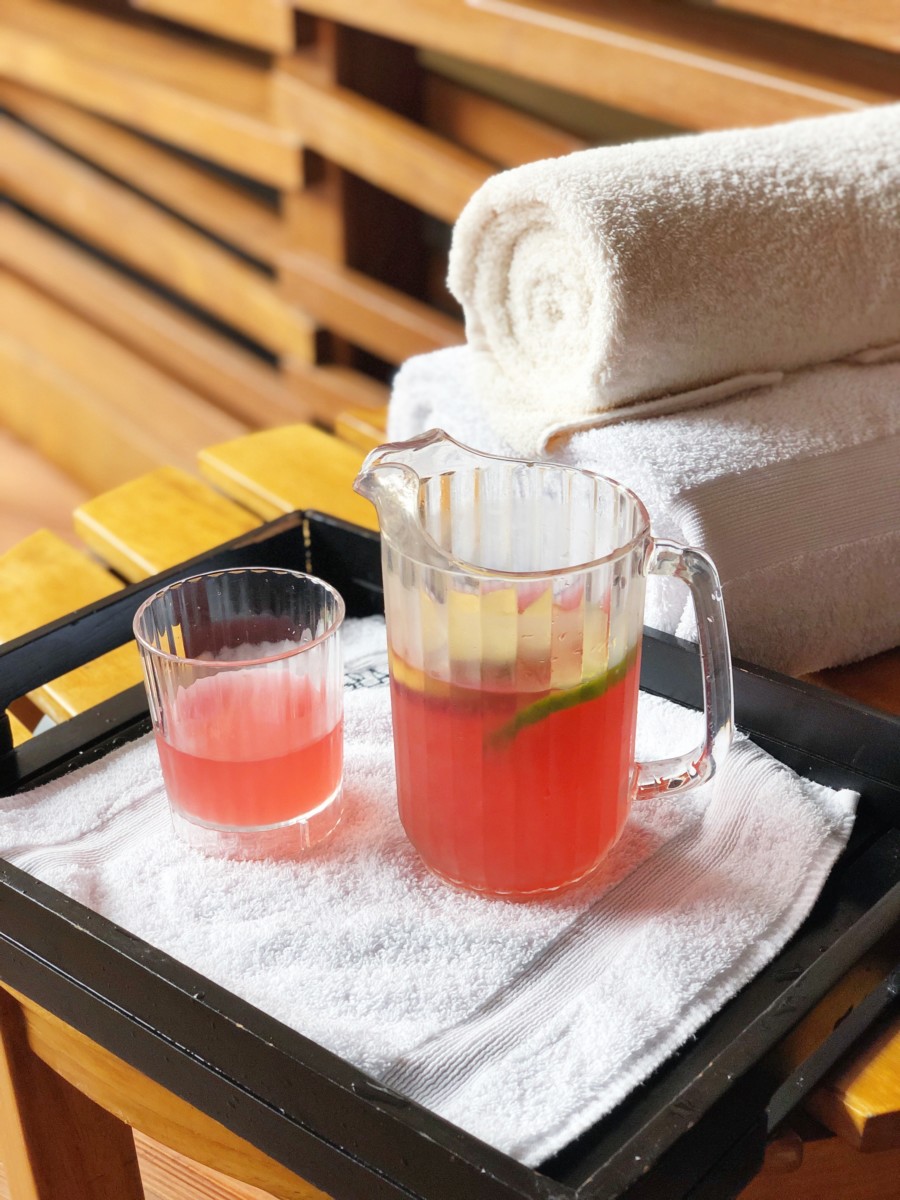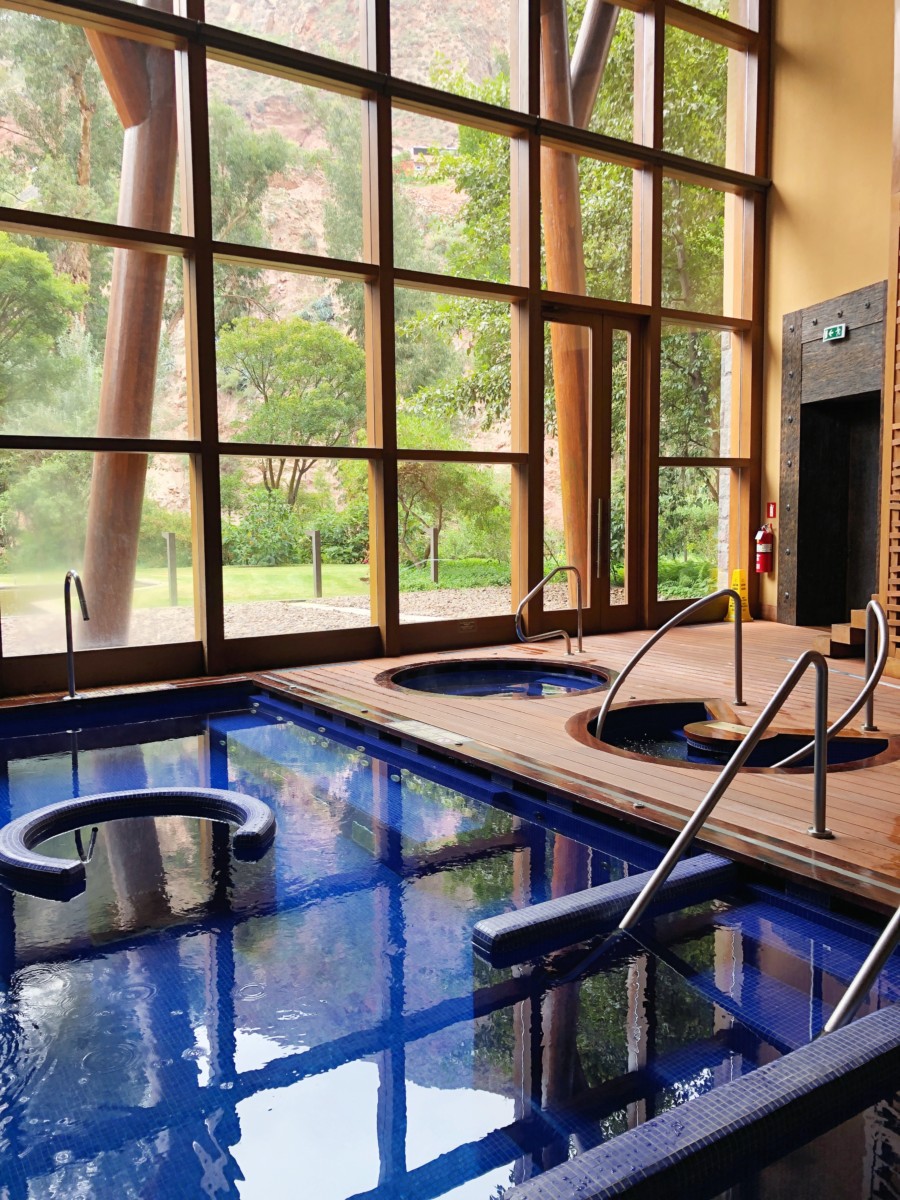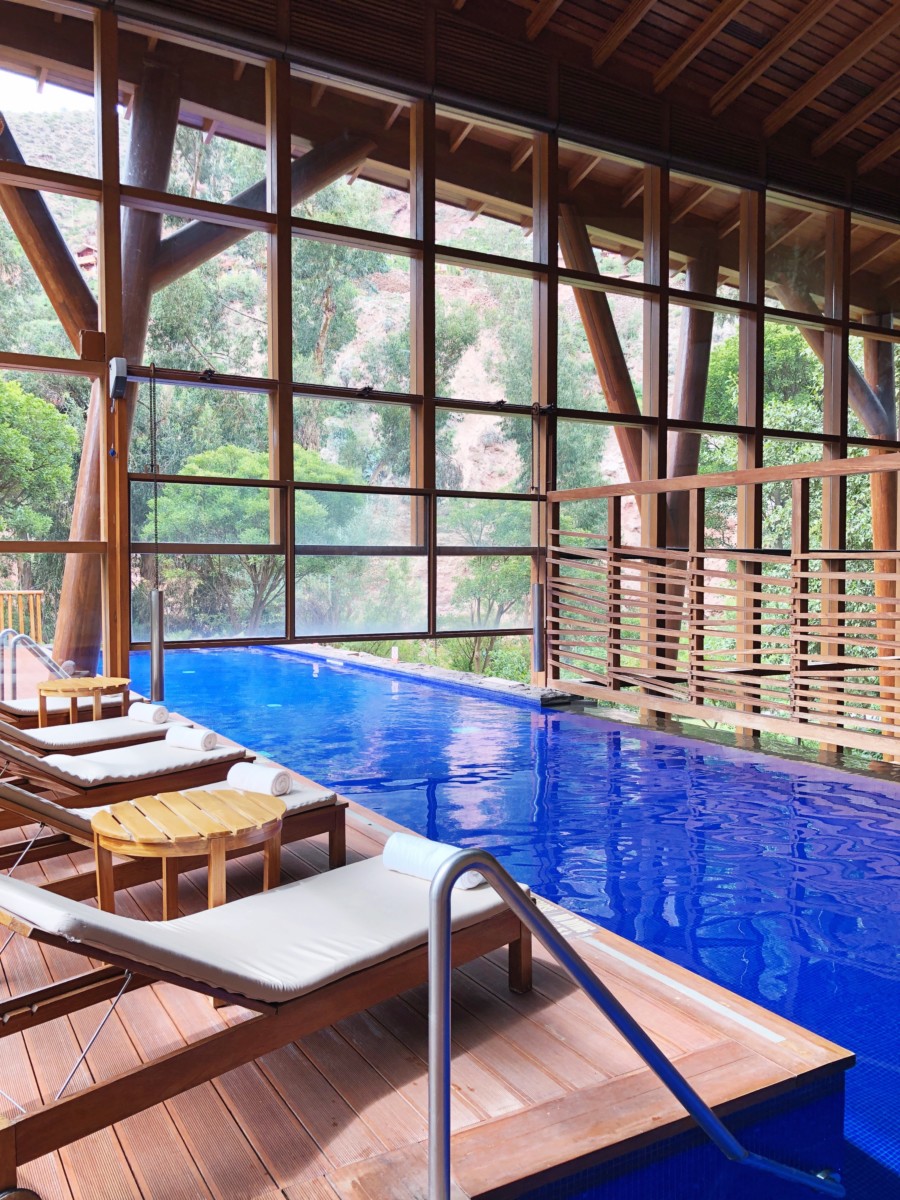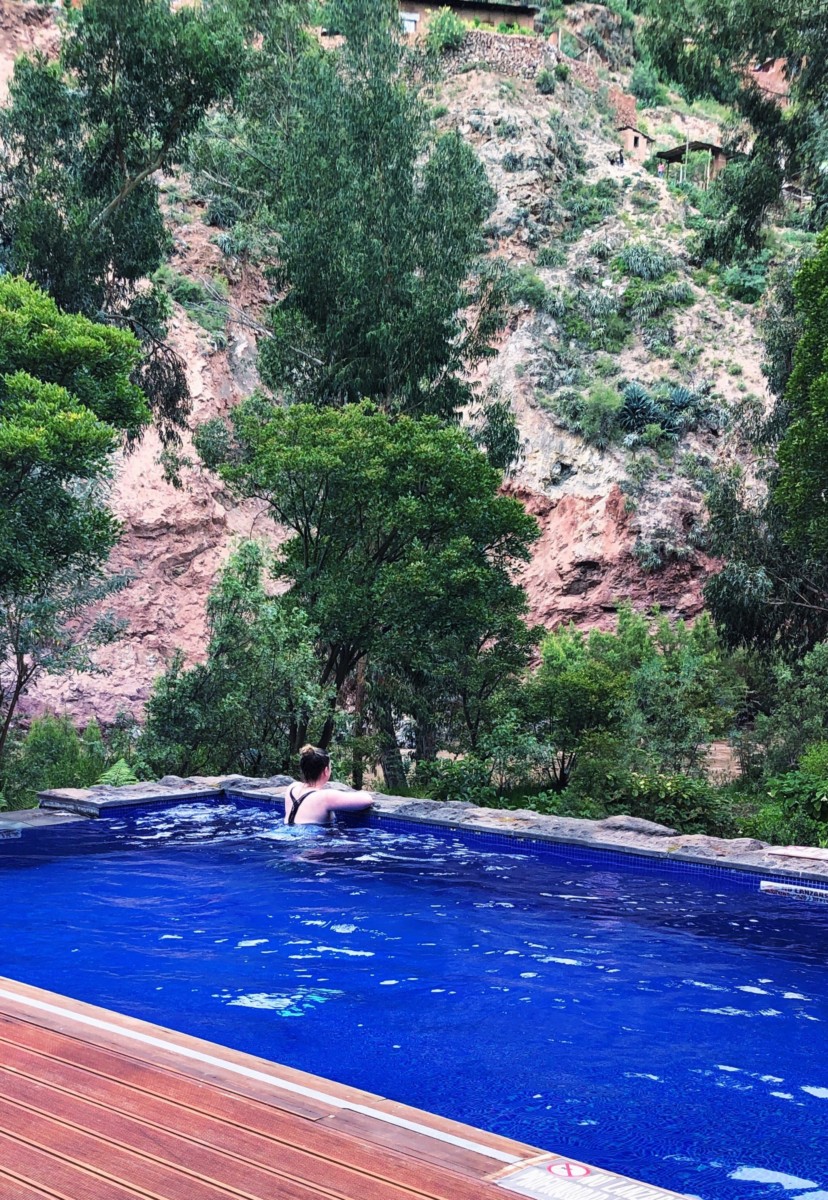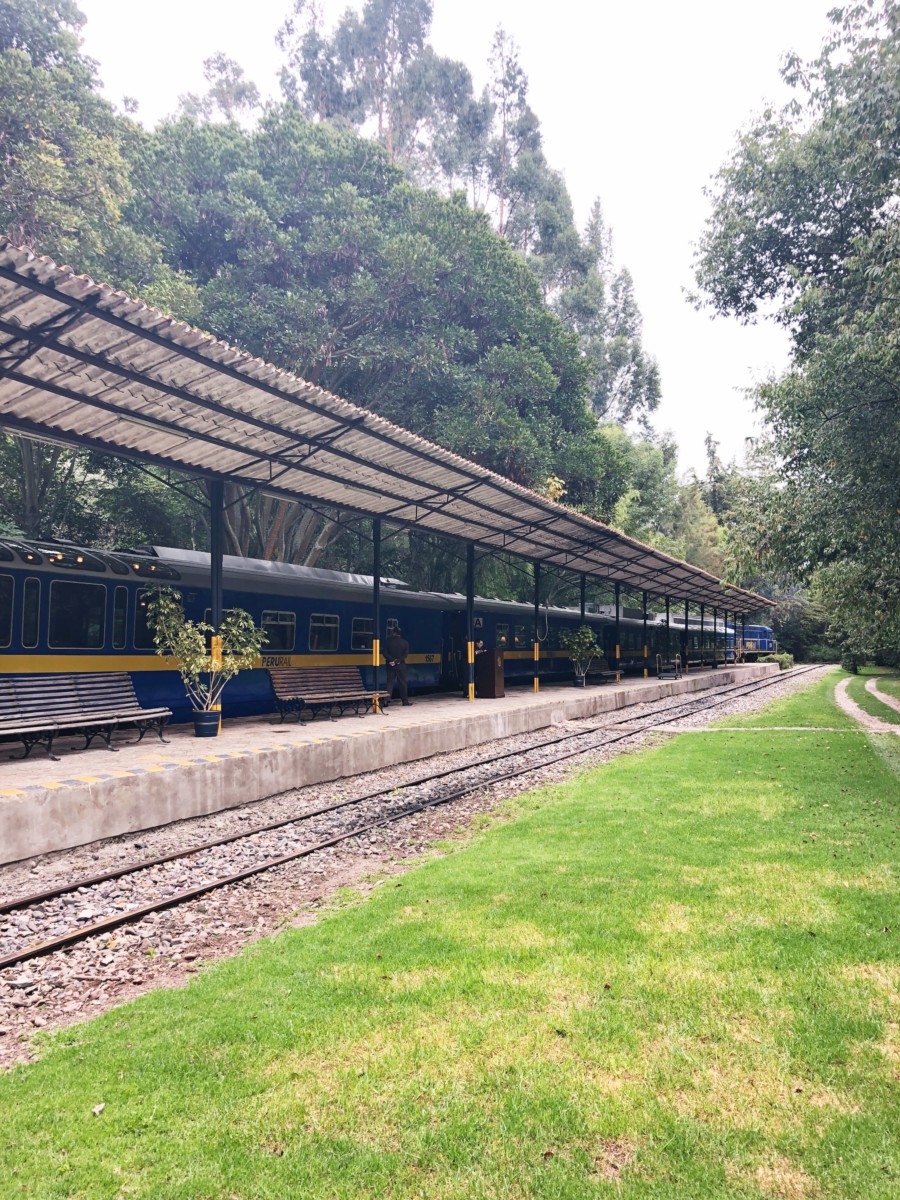 I so enjoyed my time at Tambo Del Inka I nearly forgot the whole reason I was there was to visit Machu Picchu! Thankfully, with a train station on property, the trip was an easy and relaxing one. More details on that adventure coming soon!
Questions of the Day: Have you been to Machu Picchu? Have you experienced altitude sickness? What do you look for when choosing a resort to stay in?
Thanks to Marriott for sponsoring this post!