Before traveling to Peru, I had never heard of Paracas. My knowledge of Peru largely started and ended with Machu Picchu, llamas, Lima, and ceviche. While all those things are fantastic, there is so much more to discover in Peru, and Paracas is definitely a destination worth a visit.
This beachside town is home to beautiful beaches, fantastic food, the Huacachina Sand Dunes, the Paracas National Reserve, and is close to the Ballestes Islands and the oldest winery in South America. It also has direct flights from Cusco so after you are done hiking the Incan ruins, you can laze on the beach under the sunshine with ceviche and a fresh Pisco sour.
Paracas is truly one of the most unique, beautiful places I have ever been to. I had some experiences there I will remember for the rest of my life. And thanks to it flying under the radar for most American's as a vacation spot, it isn't overrun with tourists. If you're looking for a unique beach vacay, I can't recommend Paracas enough.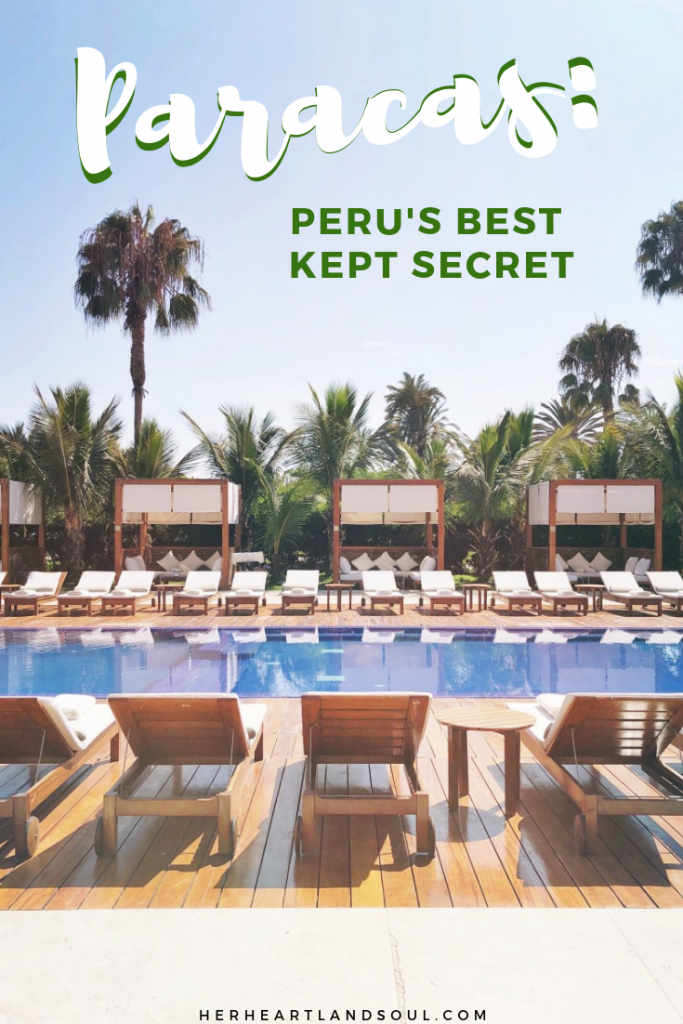 Visiting Paracas, Peru
Paracas is a three hour drive South of Lima (the capital of Peru) or a little over an hour flight from Cusco (where you'd go to get to Machu Picchu). I visited in February and while it was snowing and freezing back home, it was eighty degrees and sunny every day there.
Staying in Paracas: Hotel Paracas, a Luxury Collection Hotel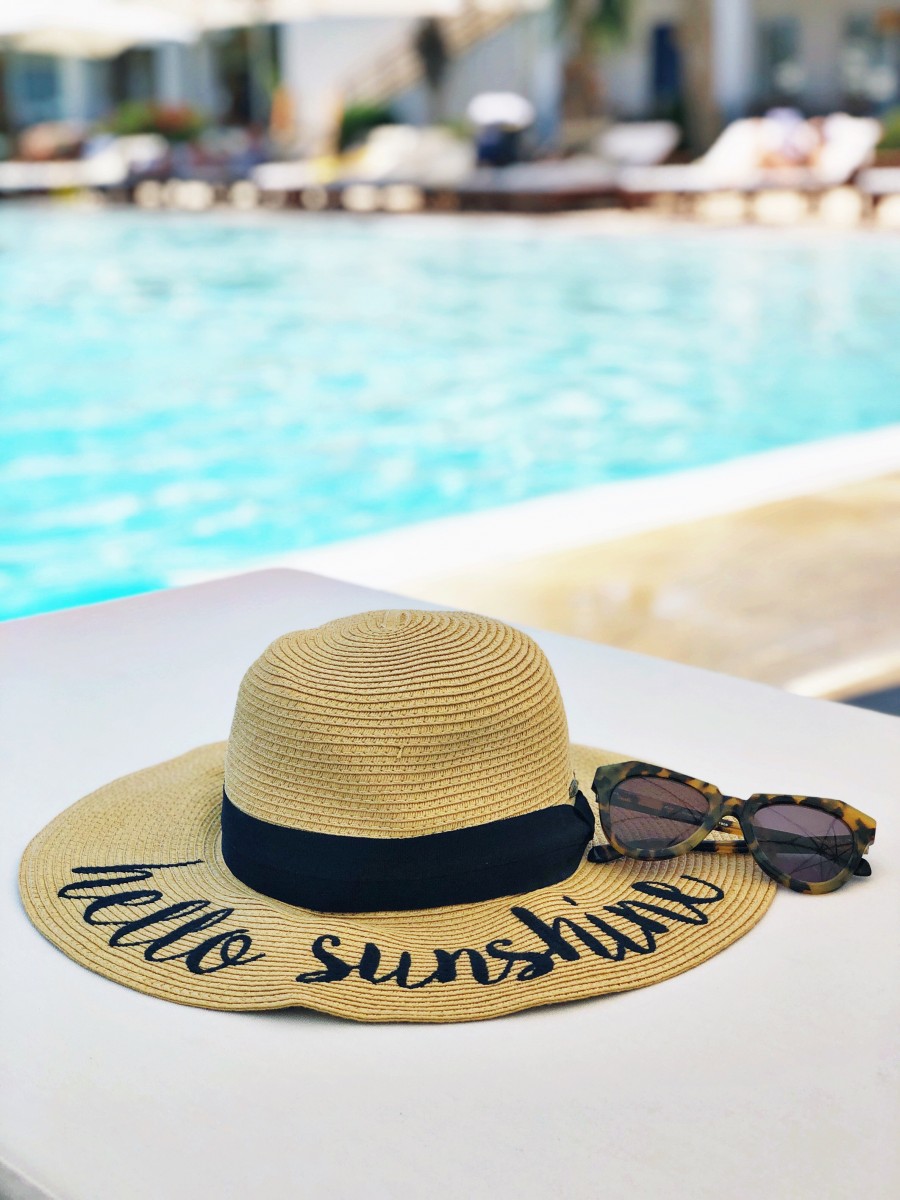 I stayed at Hotel Paracas, a Luxury Collection Hotel. The Luxury Collection is owned by Marriott. One of the things I loved most about staying at Hotel Paracas (aside from, you know, how drop dead gorgeous it is) is that being owned by Marriott, it has all the comforts of home. I didn't have to use my big charging convertor once on this trip thanks to all Marriott hotels coming equipped with US outlets.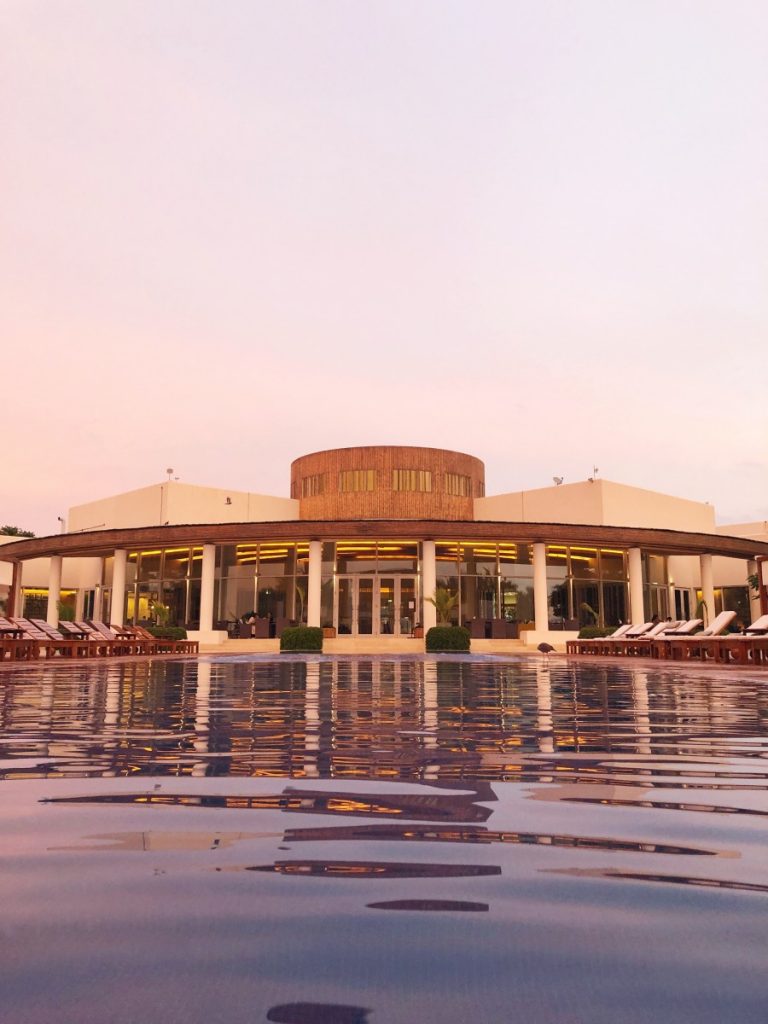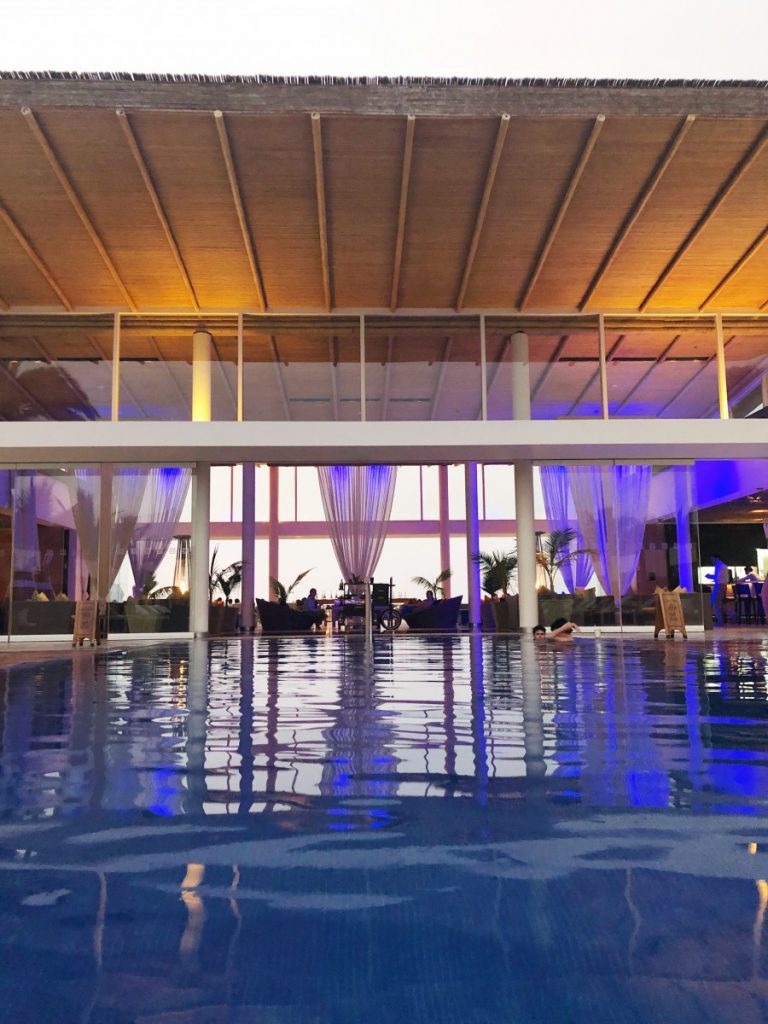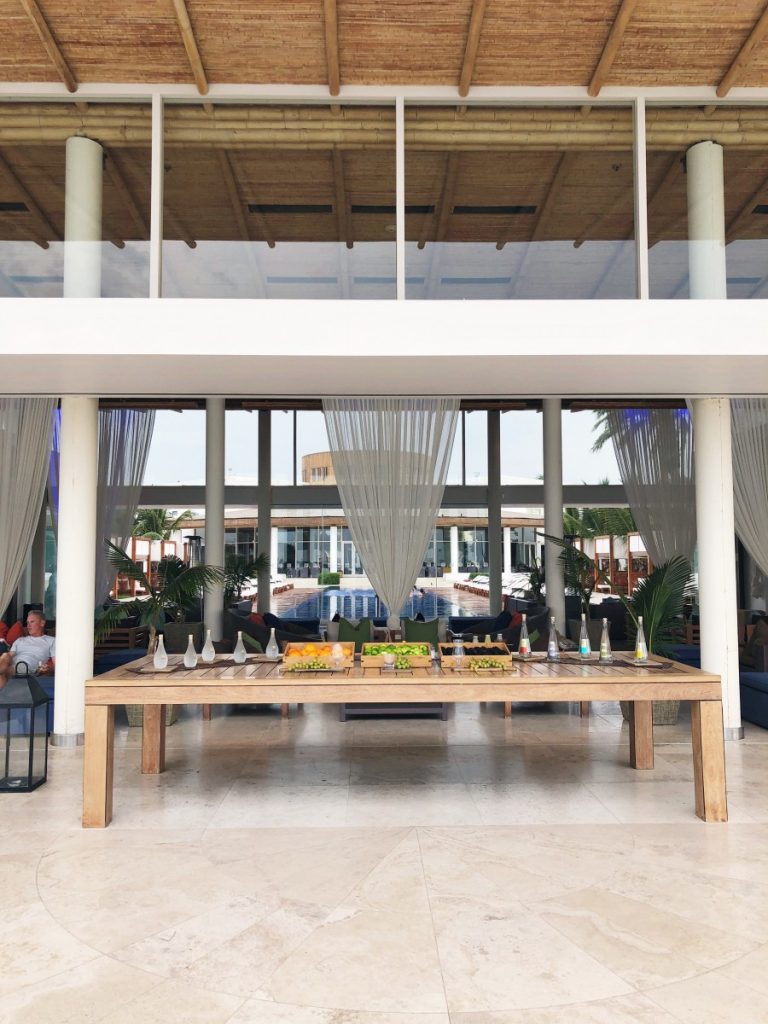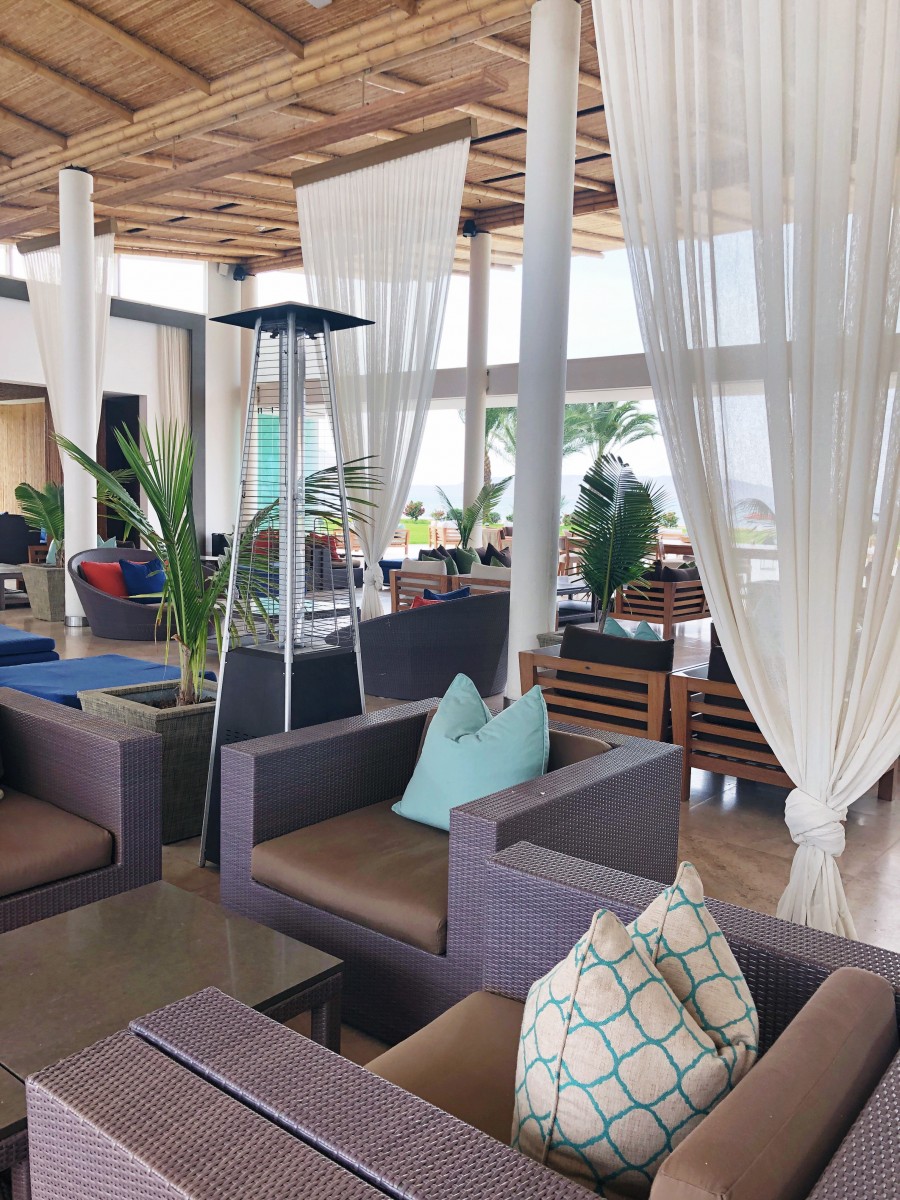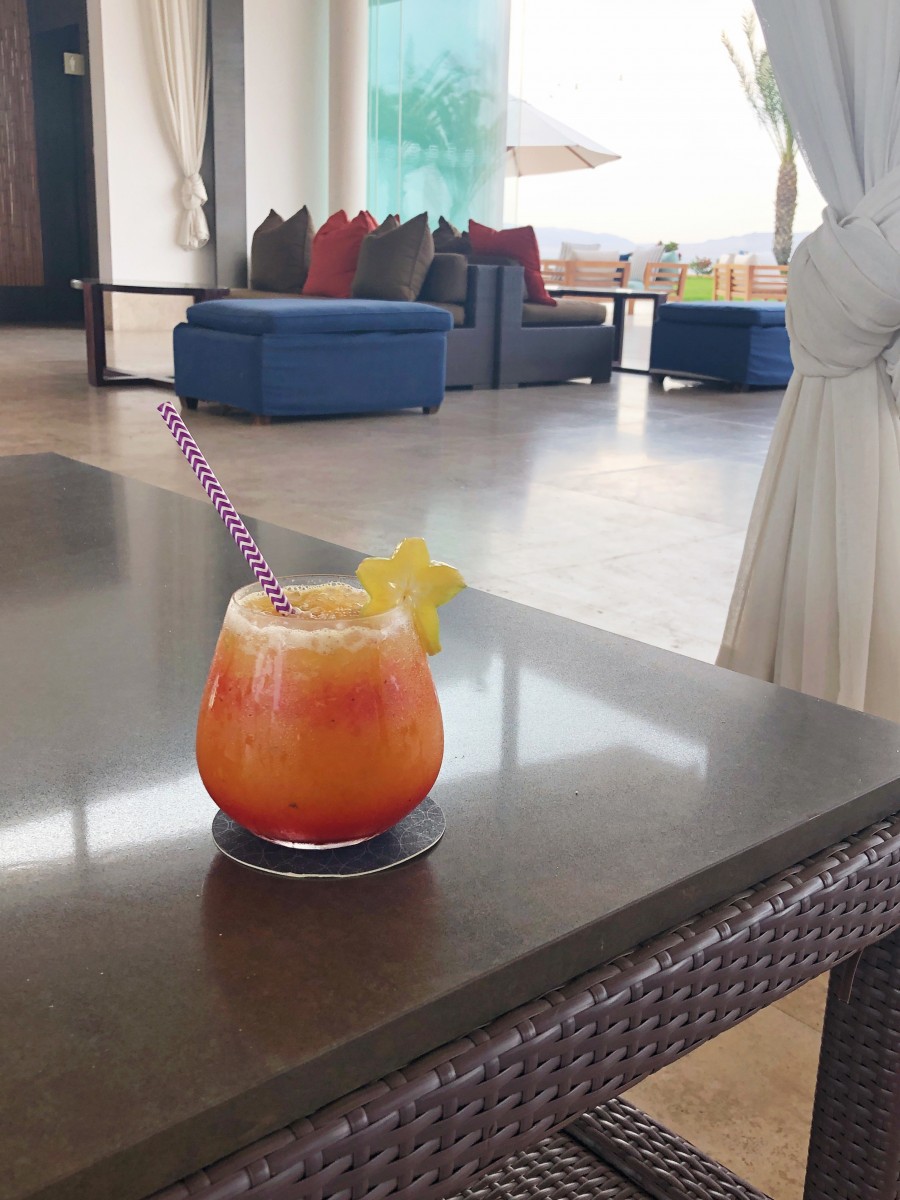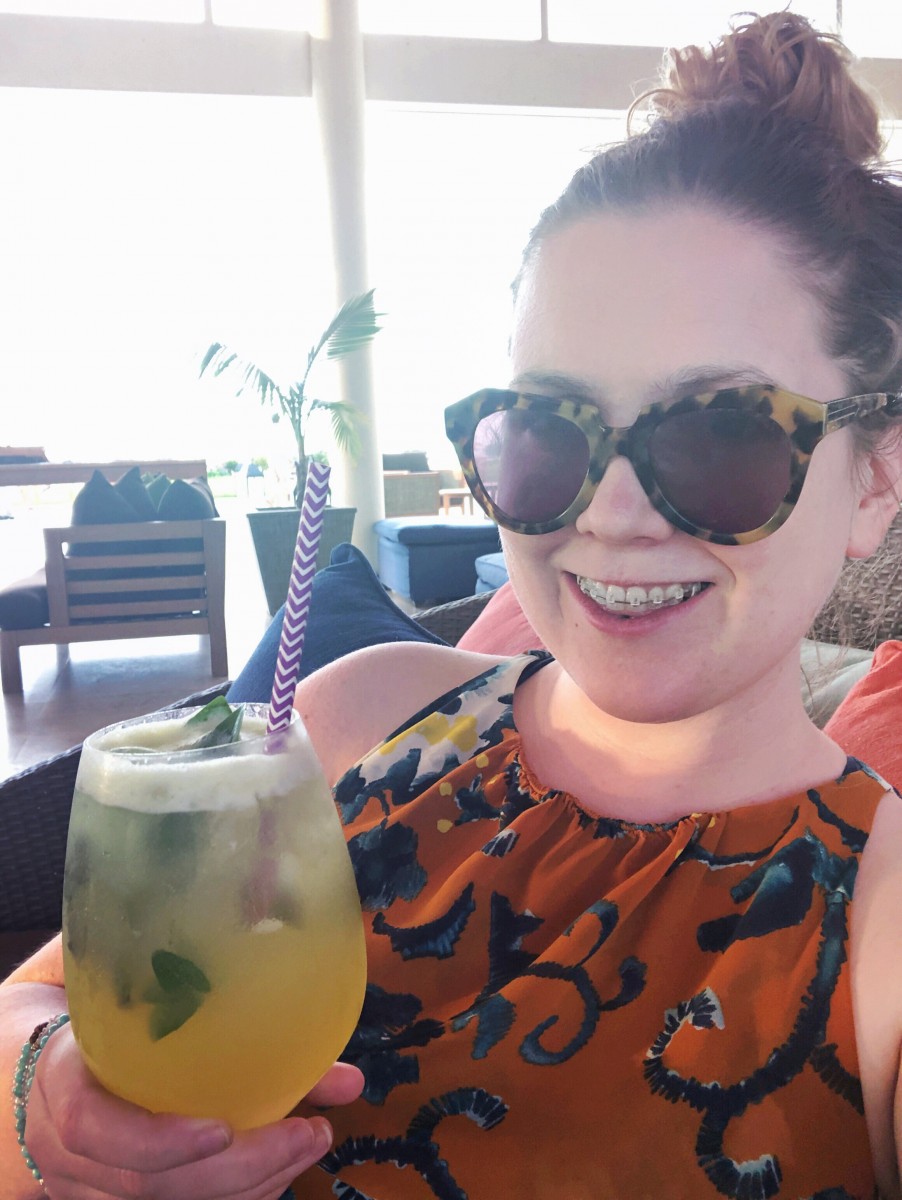 I'm SO glad to be out of braces now!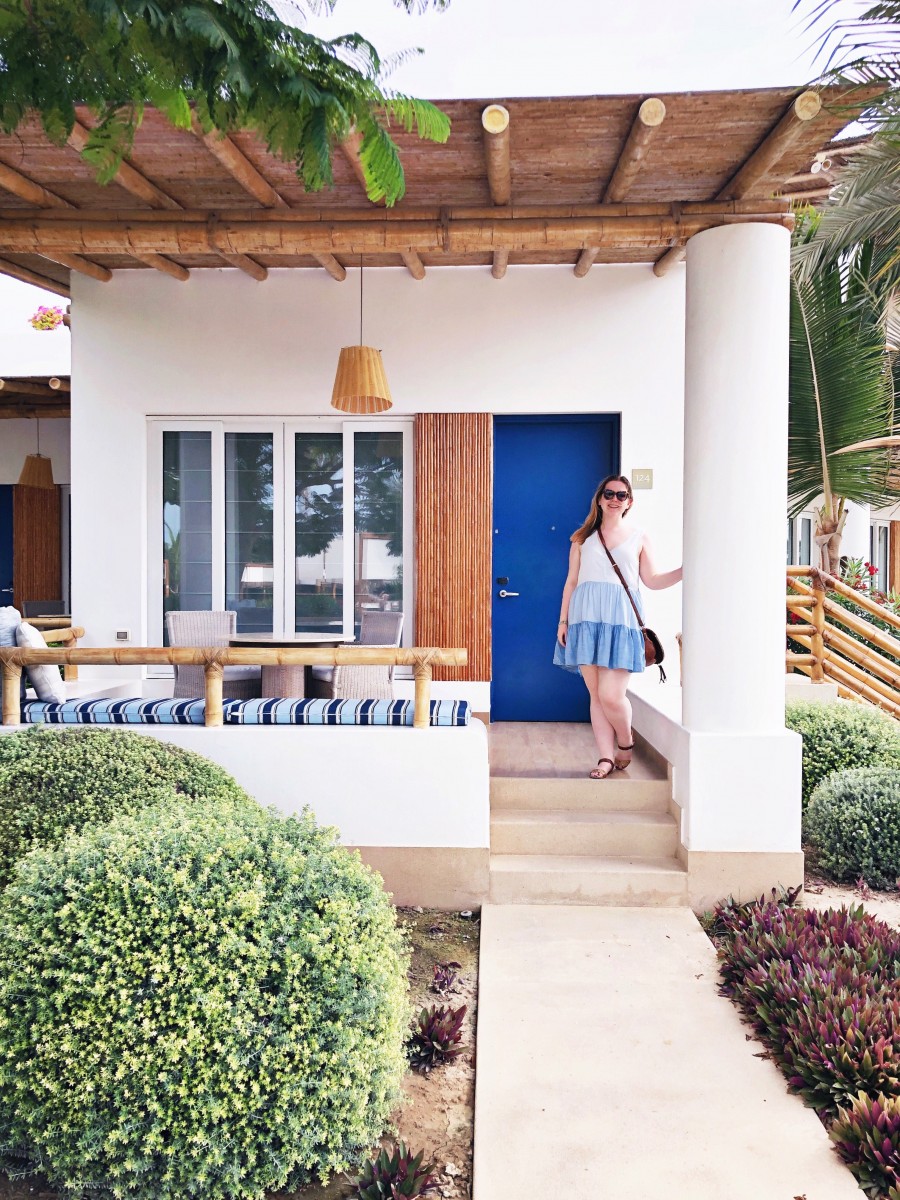 I had my own bungalow room and it was a dream. Every night I'd come back from a busy day and walk into quiet music playing, dim lighting, a robe, slippers, and a piece of Peruvian chocolate. It was heaven.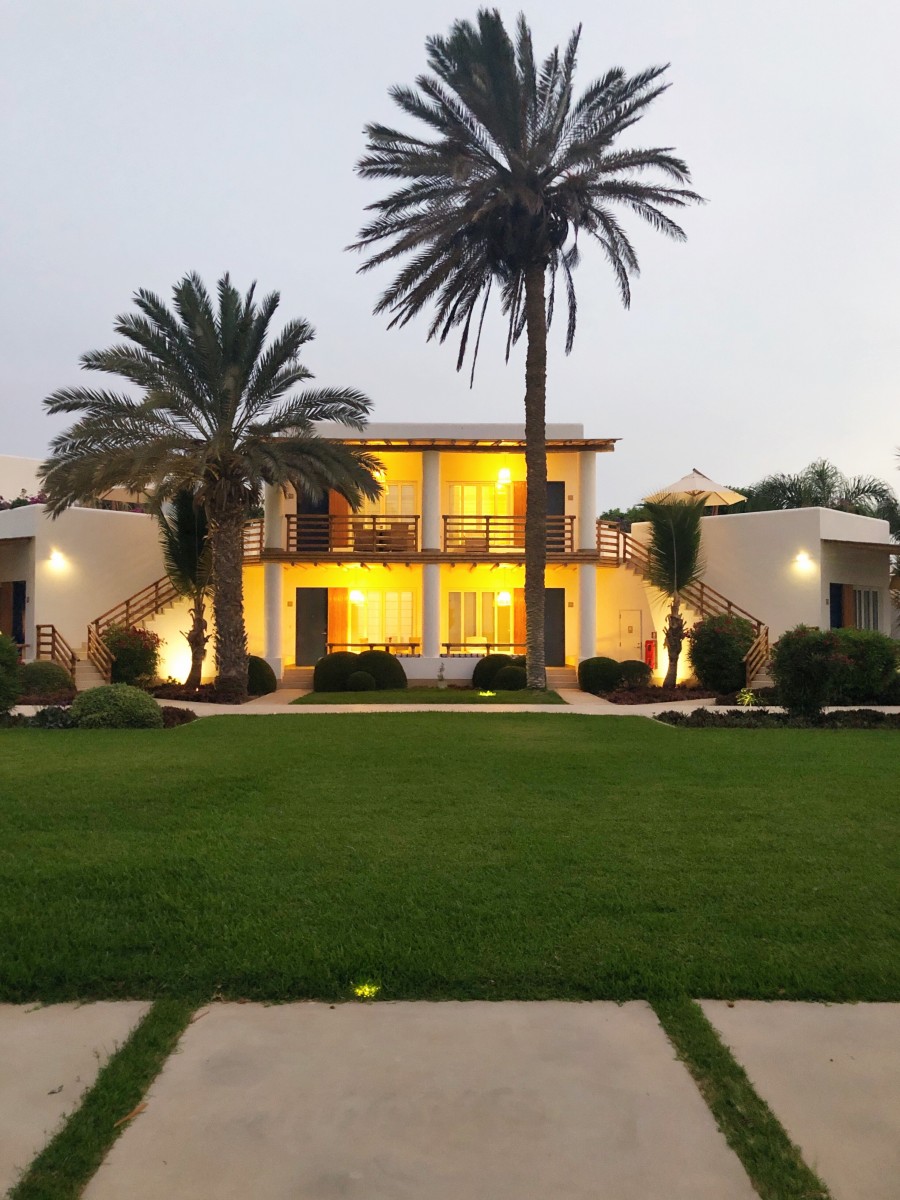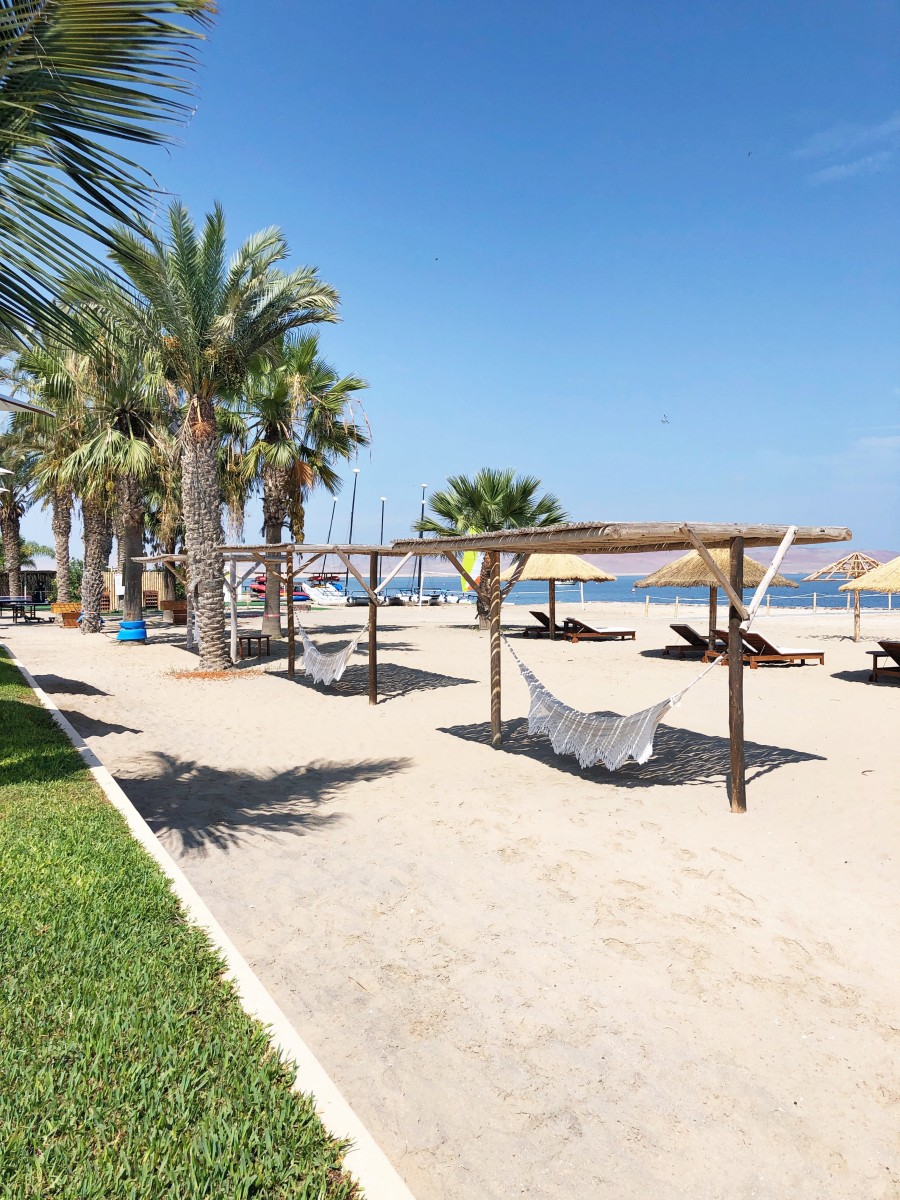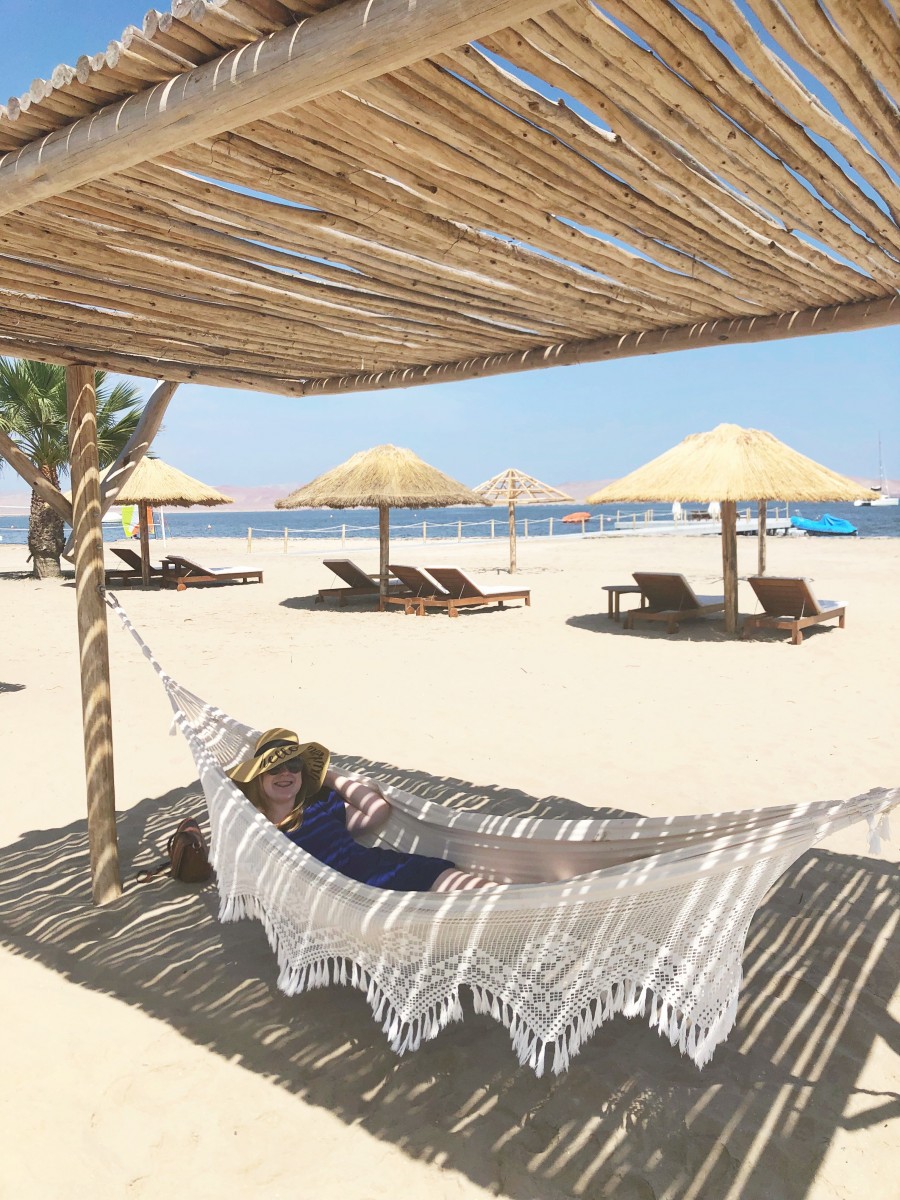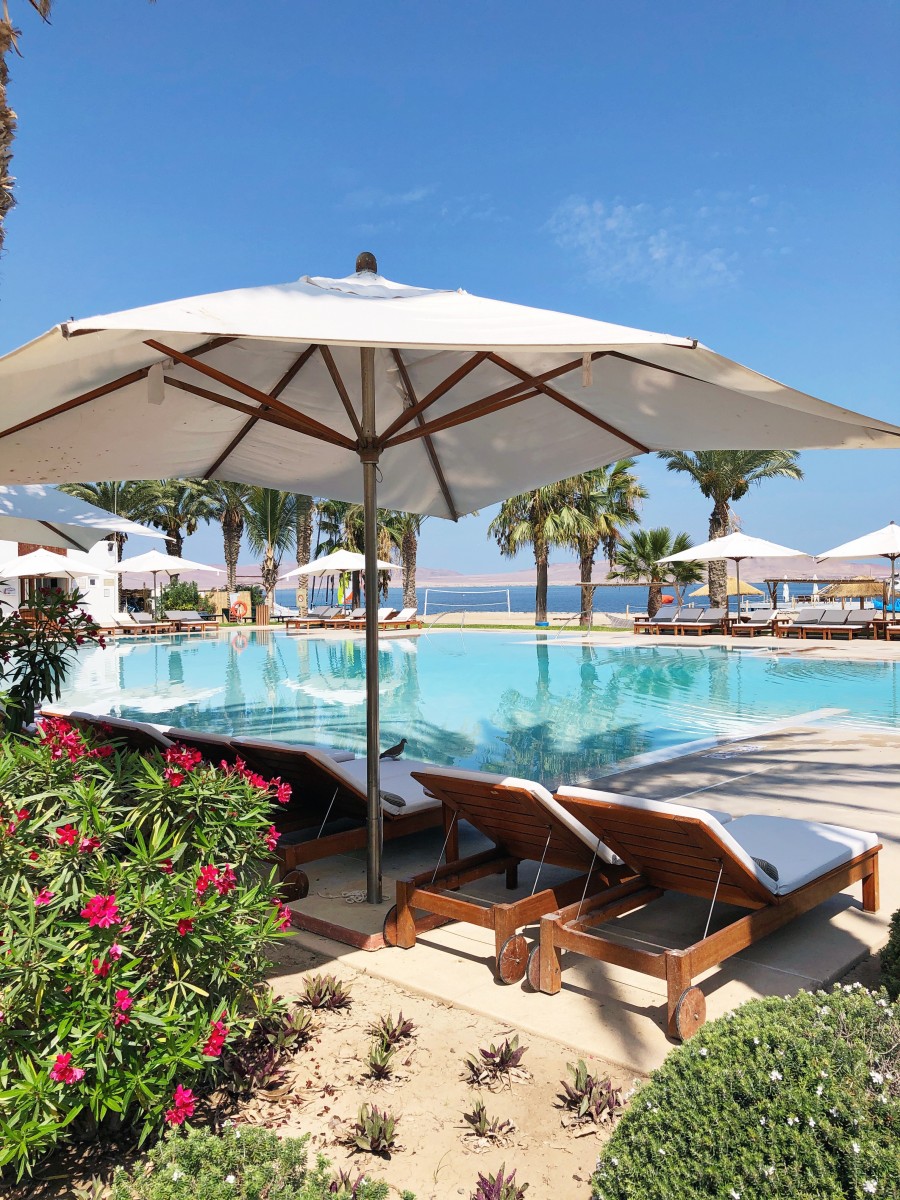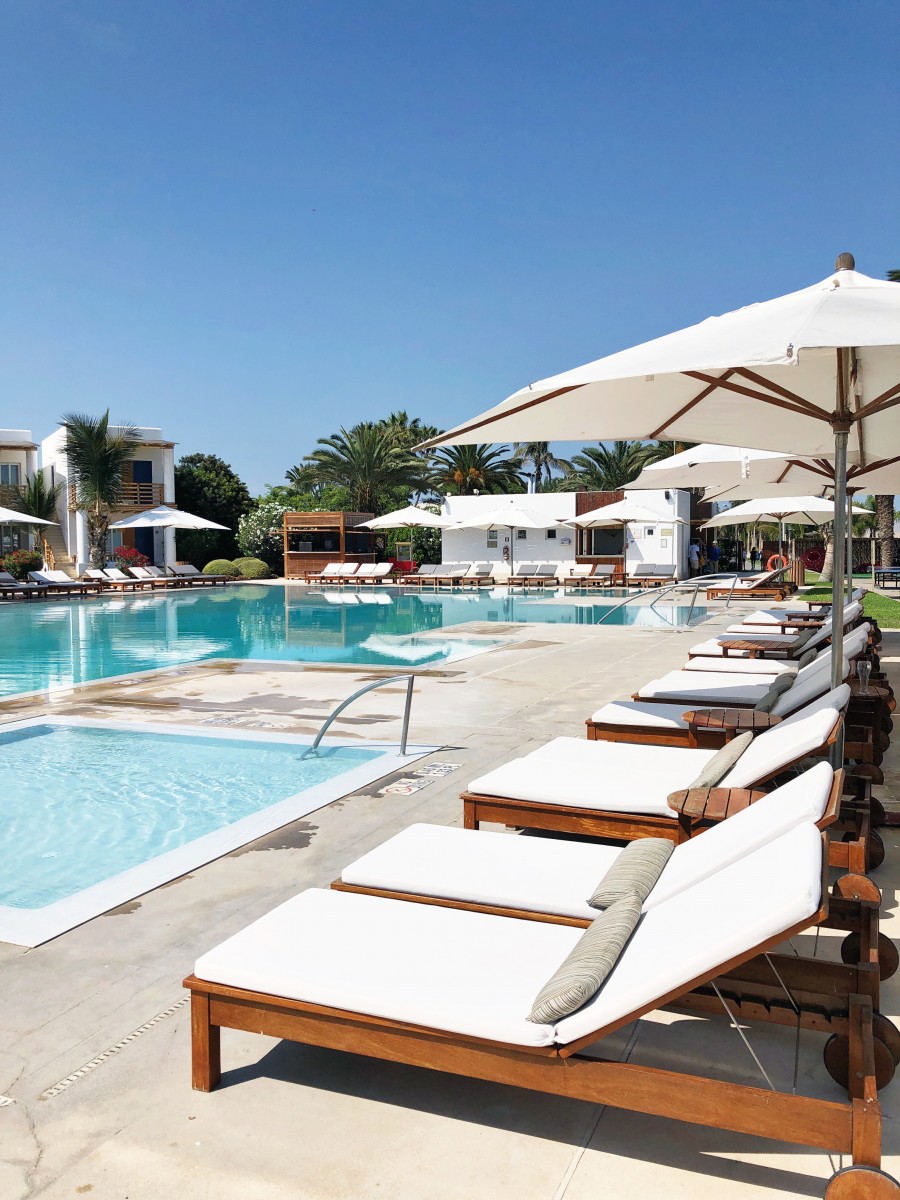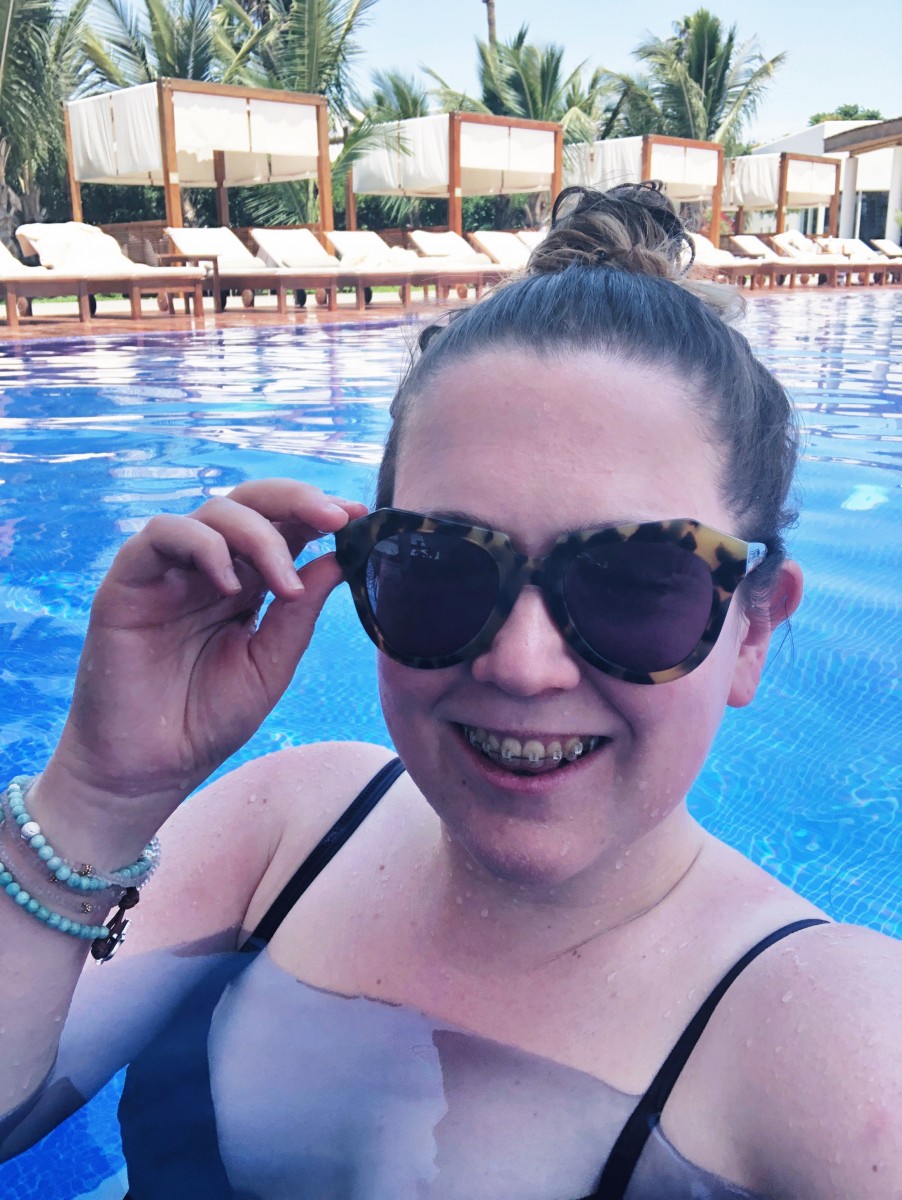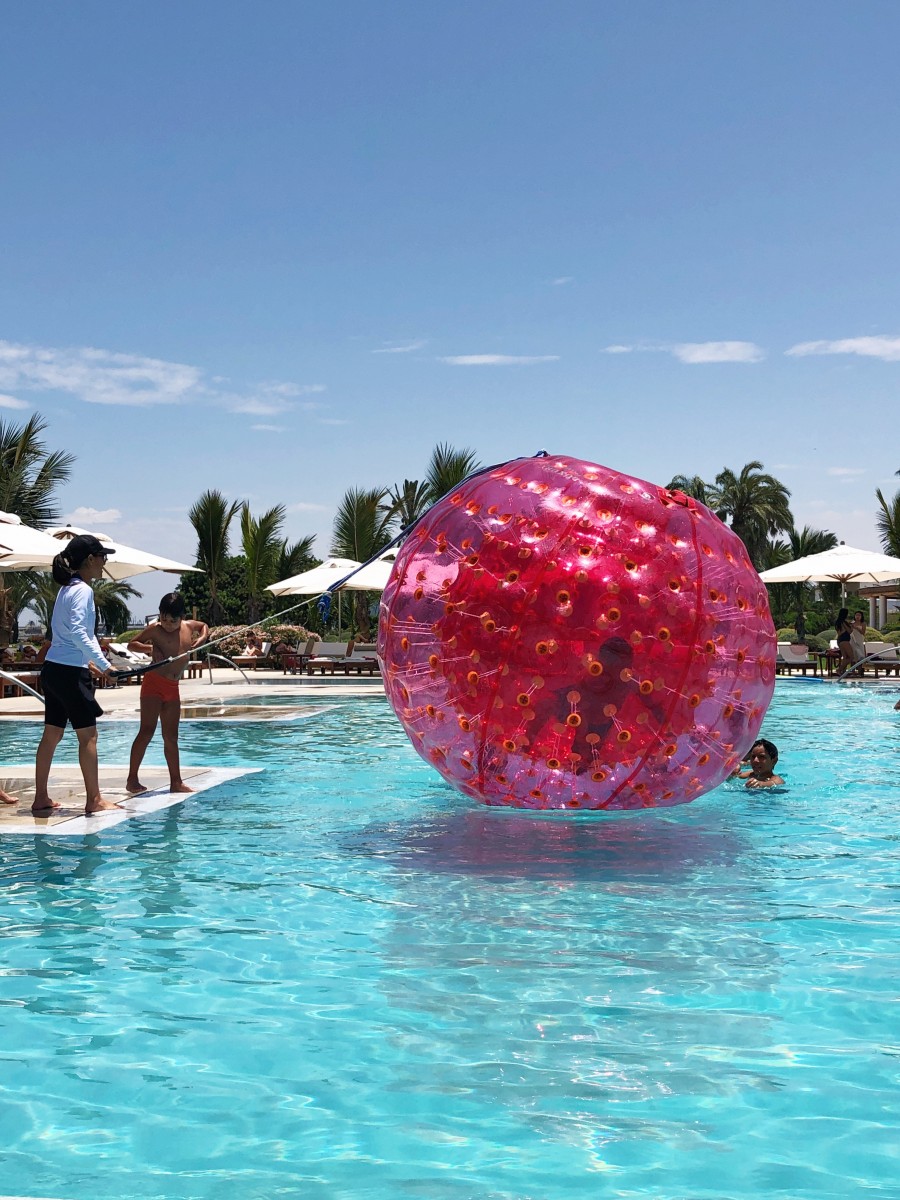 I wish it wouldn't be weird for adults to play in this! haha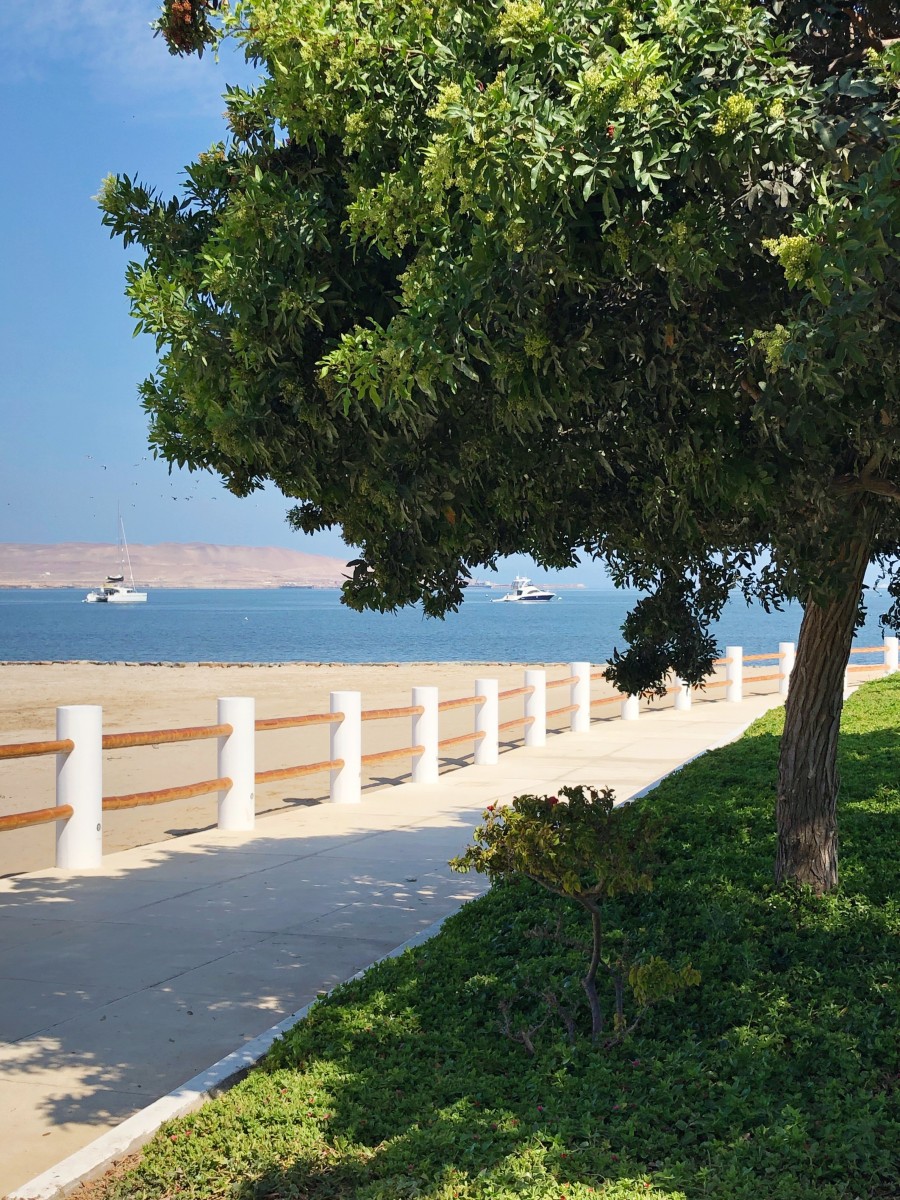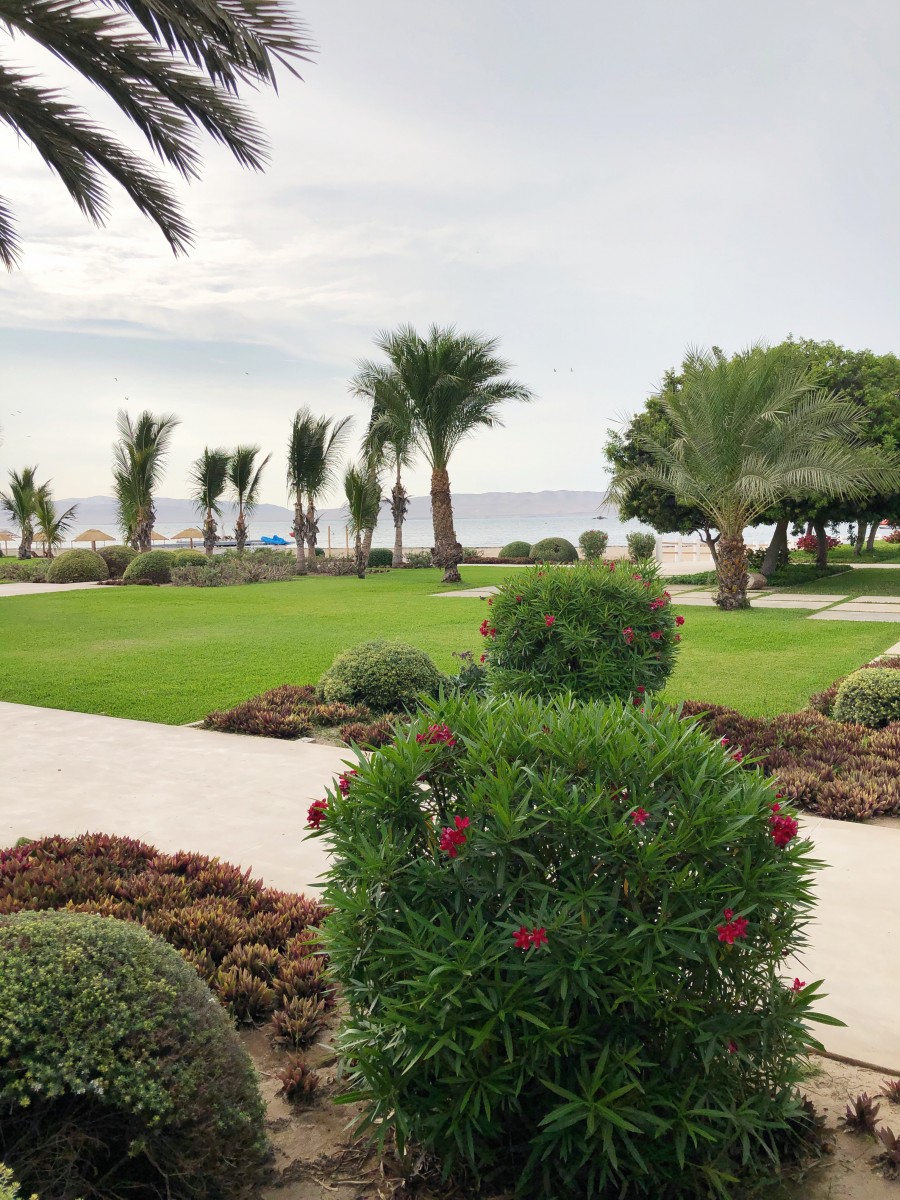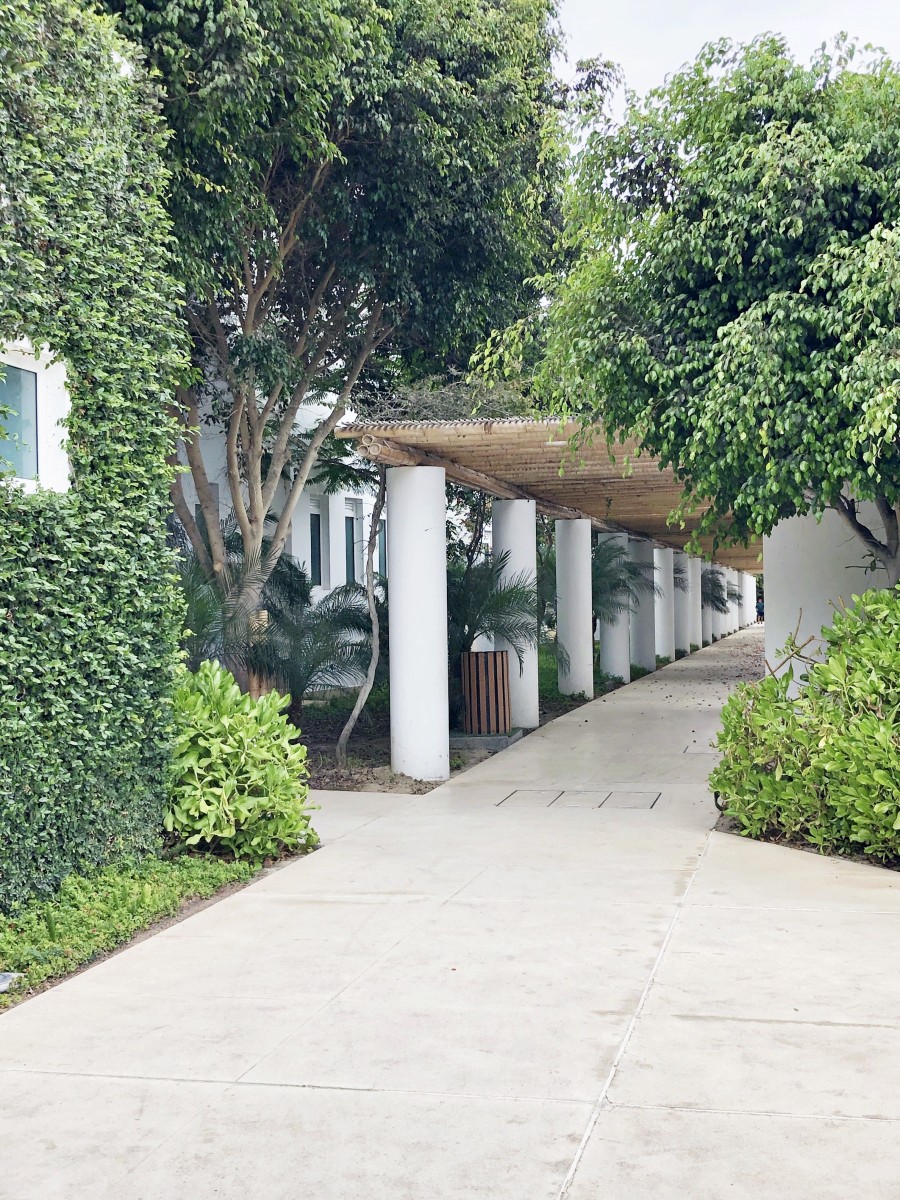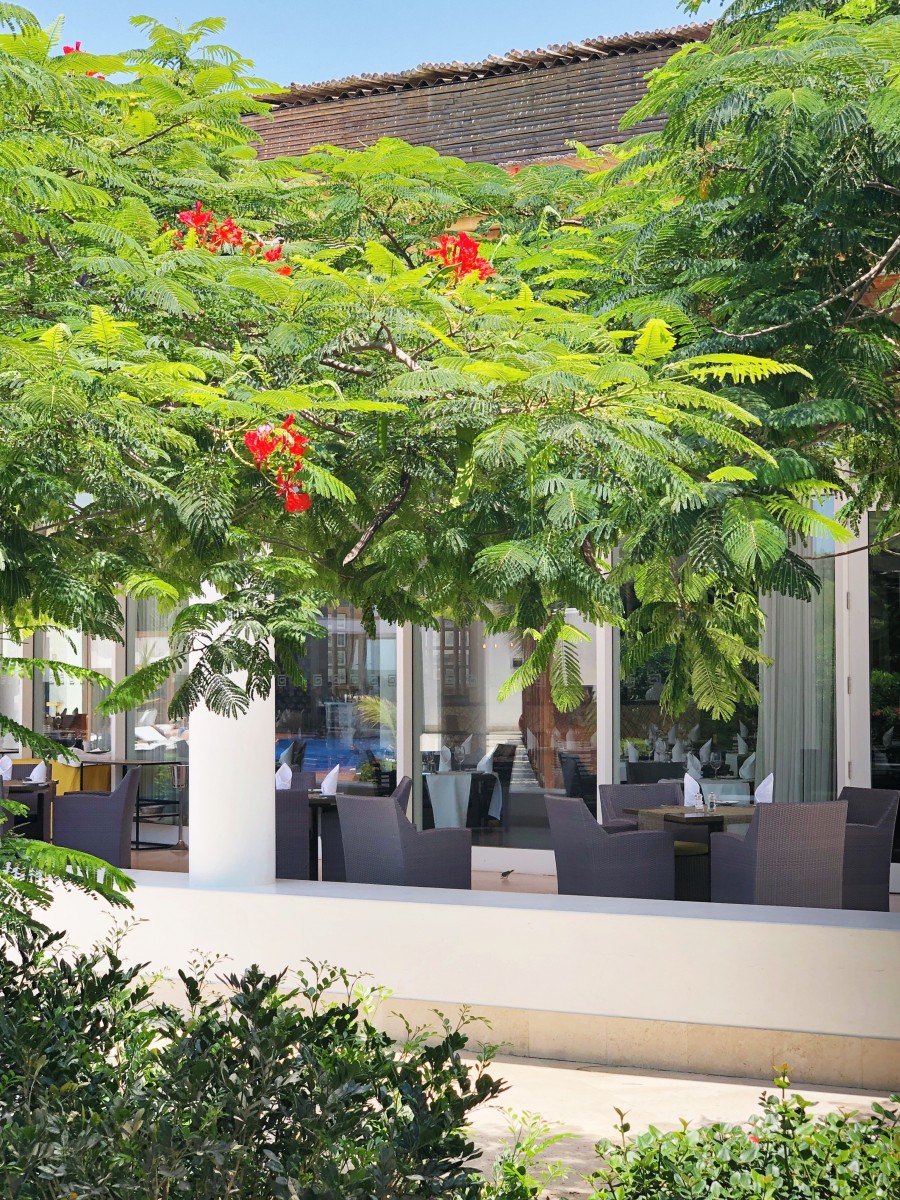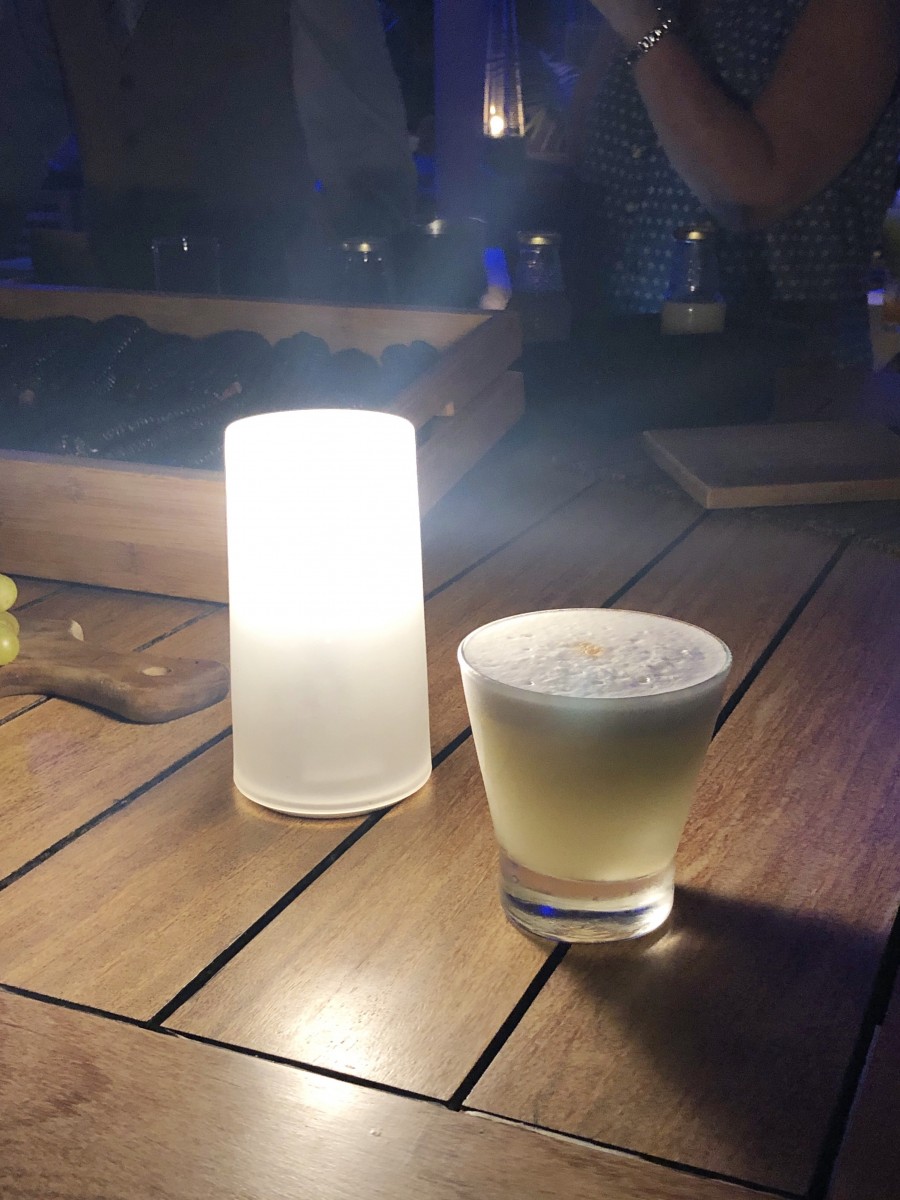 We learned how to make multiple kinds of Pisco sours and the history behind them all. They were delicious and I now order a Pisco when I'm missing Peru.
Ballestas Restaurant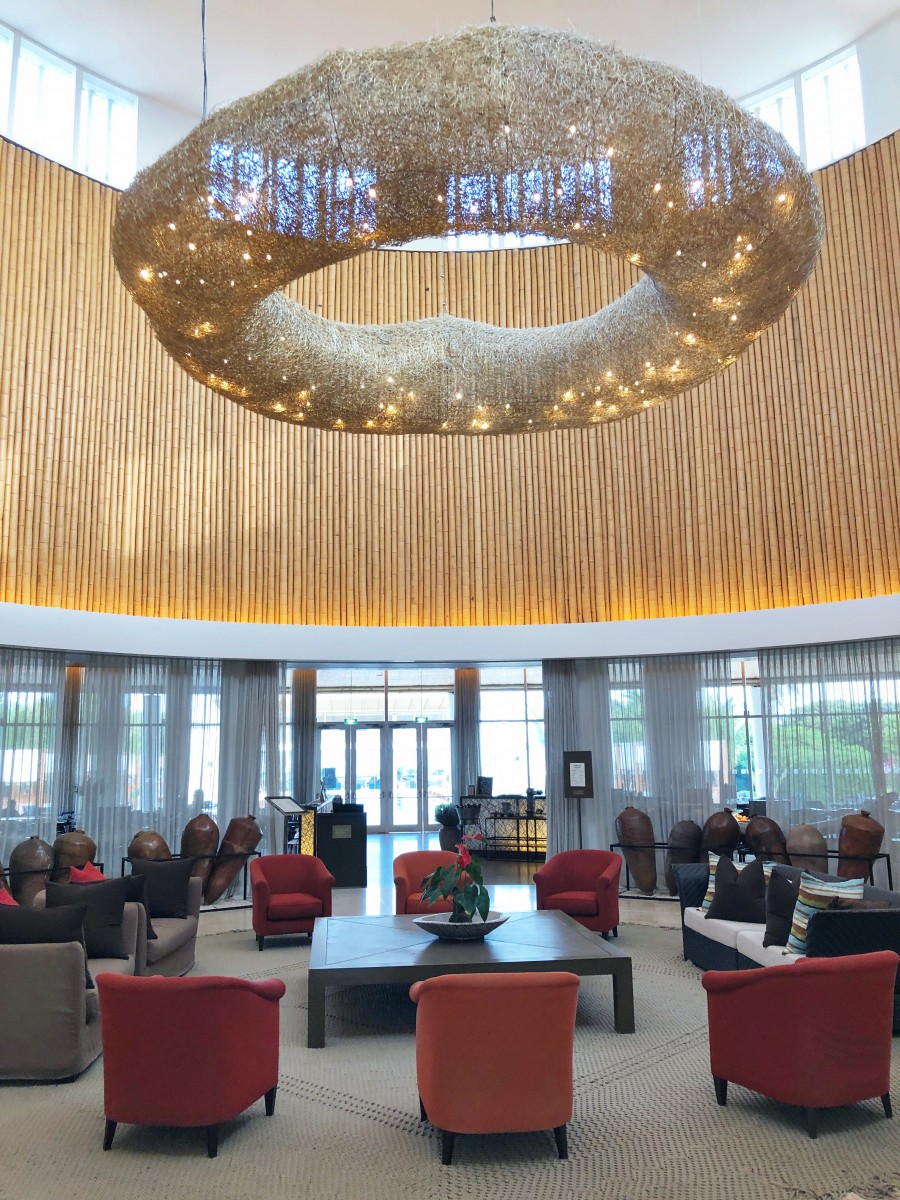 Ballestas Restaurant at Hotel Paracas is great. We had multiple breakfasts, lunches, and dinners here and didn't have a bad meal.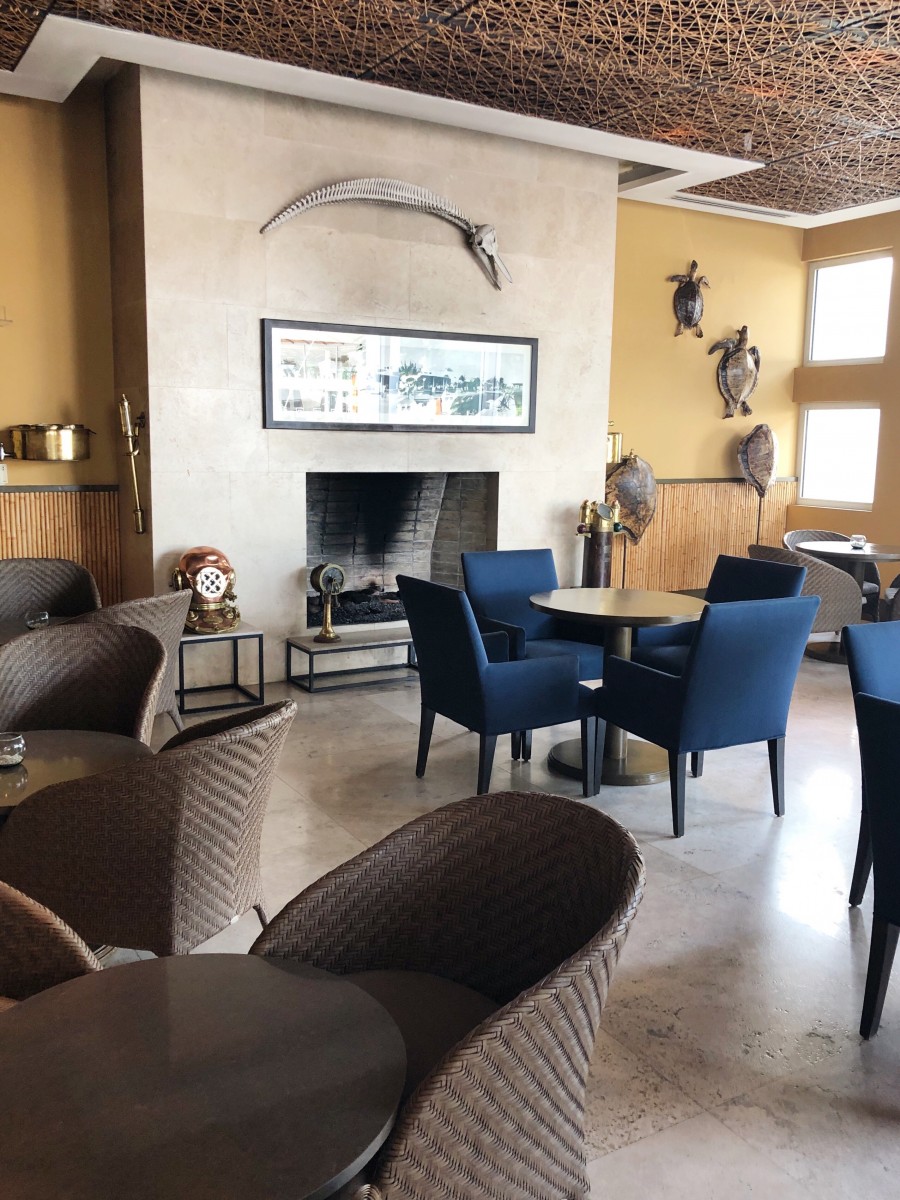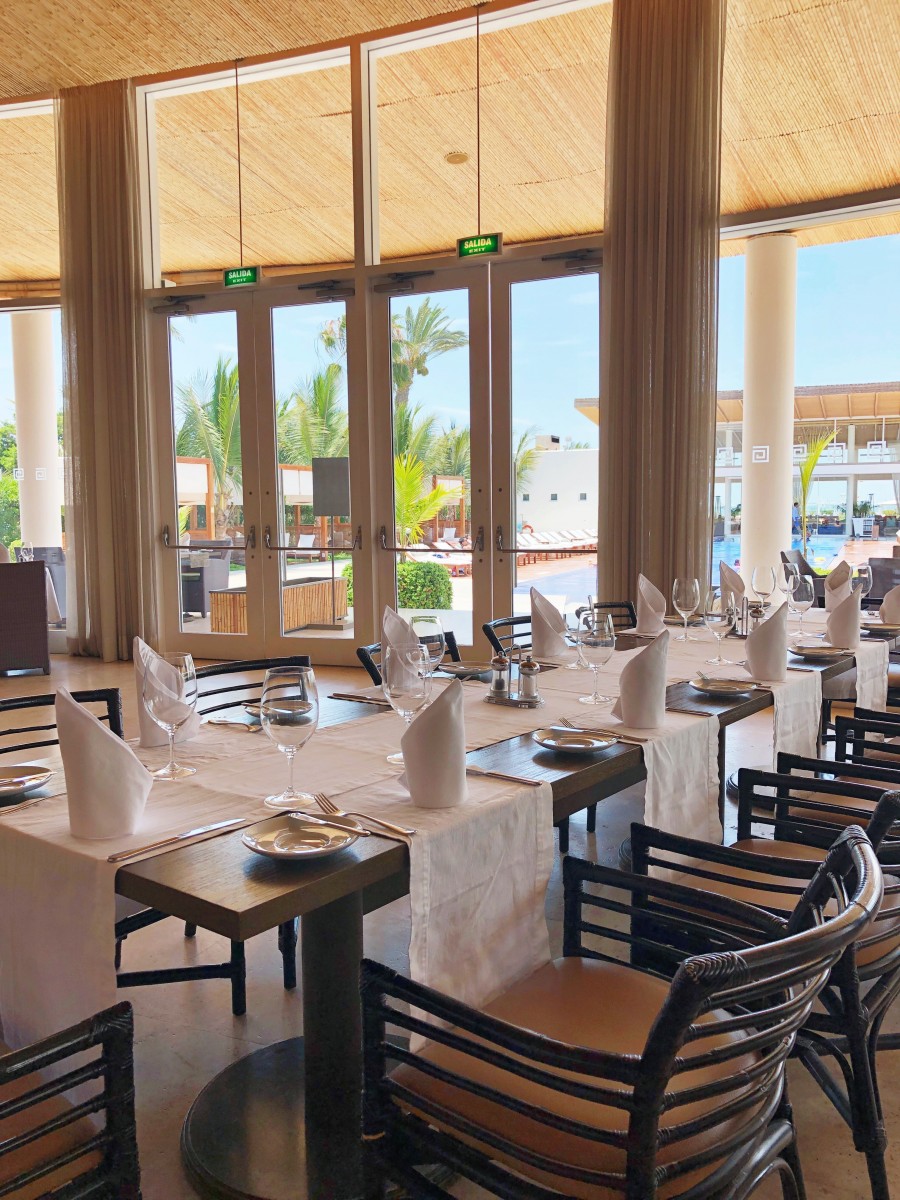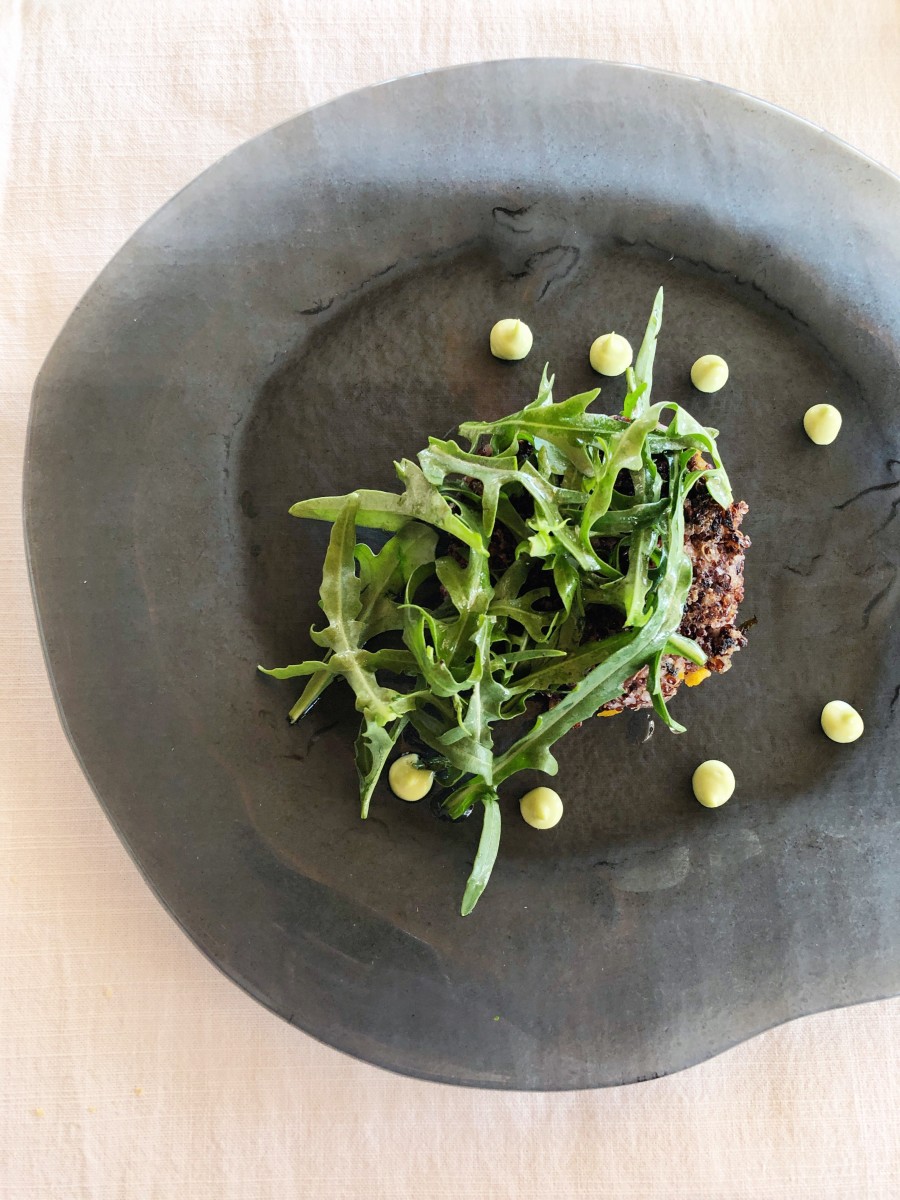 For how fish-heavy Paracas is, there were so many food options for people who don't eat meat!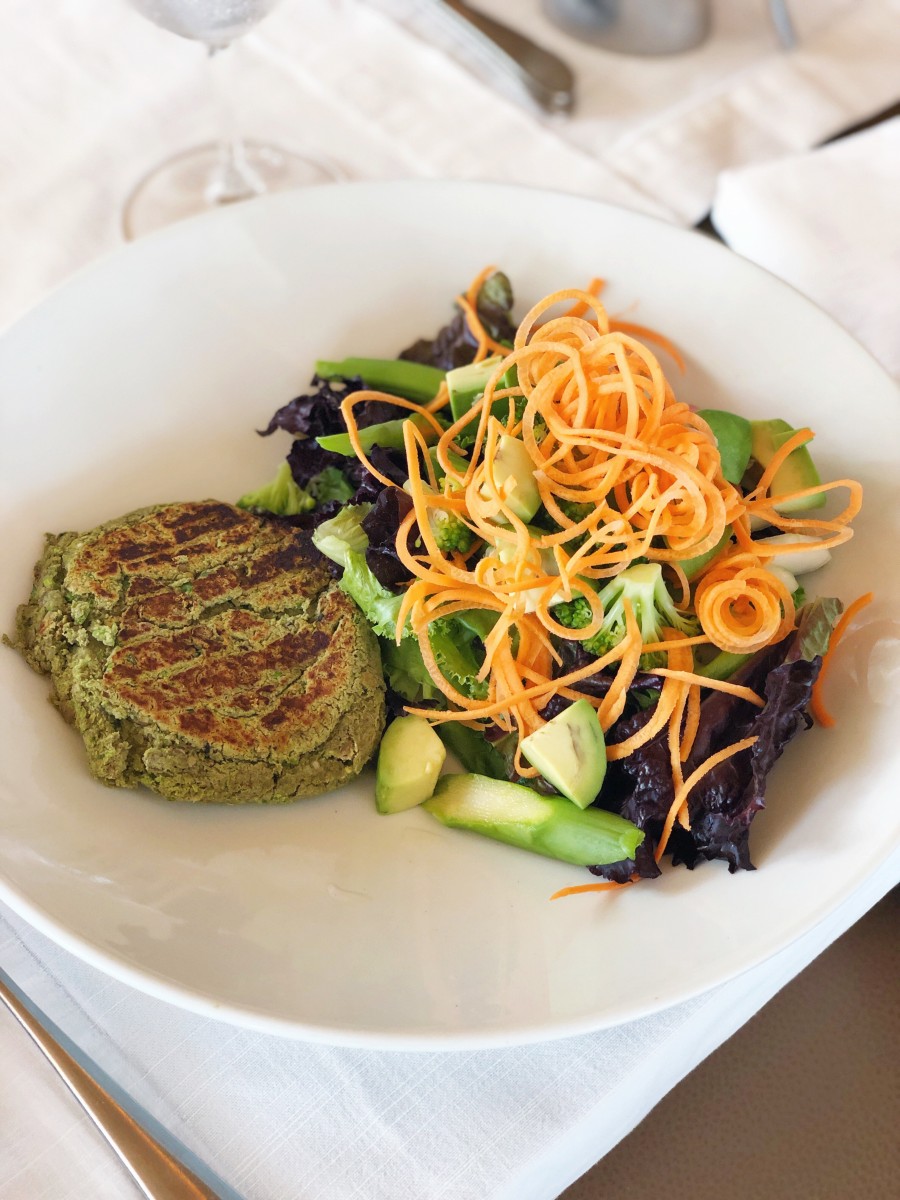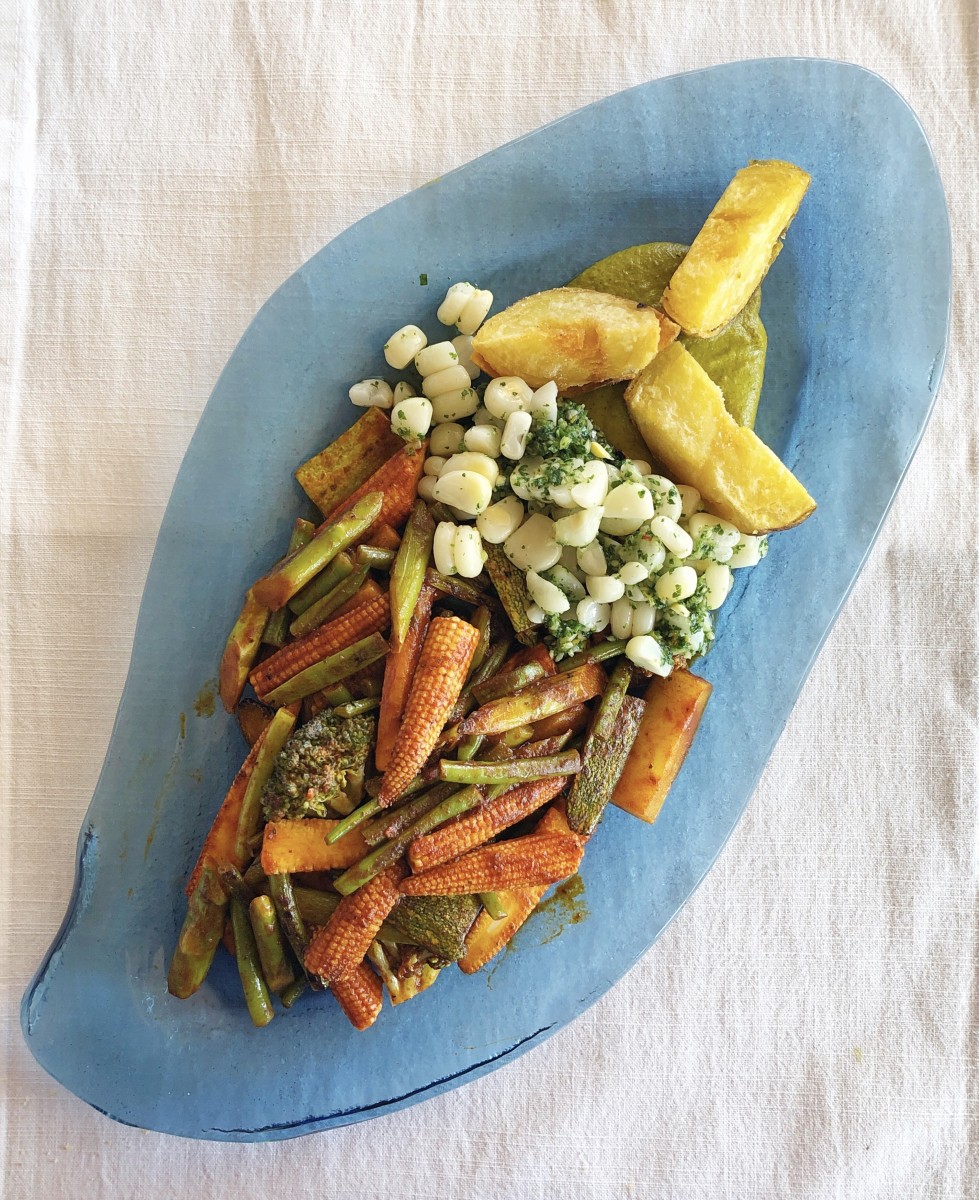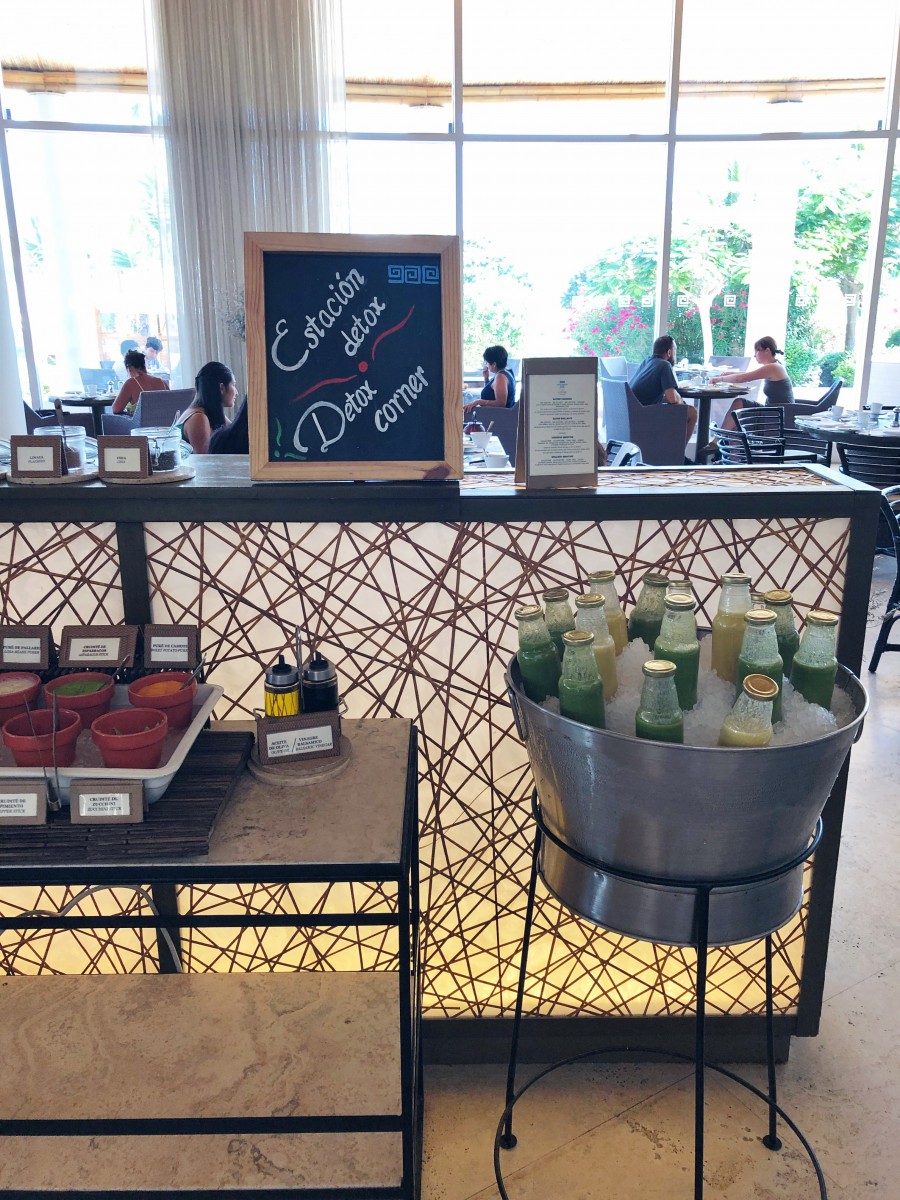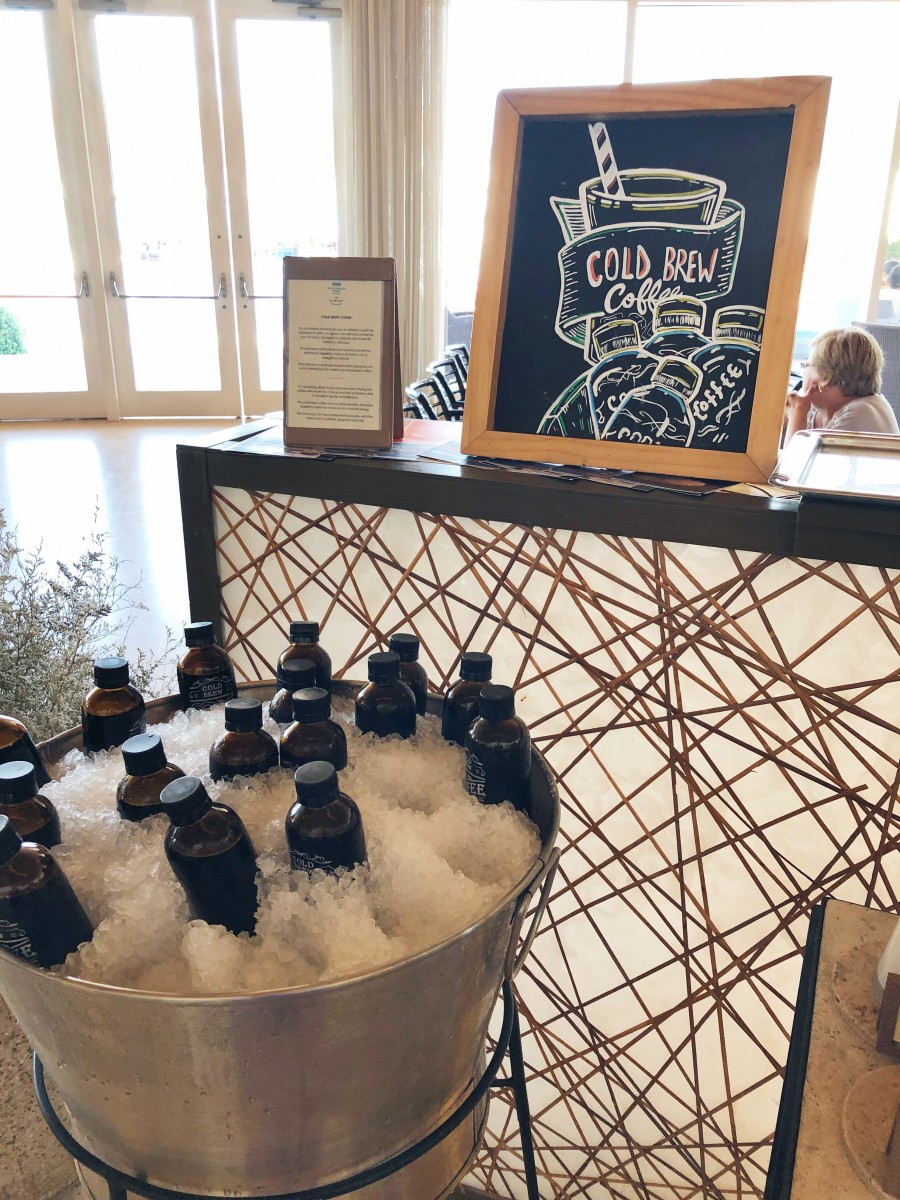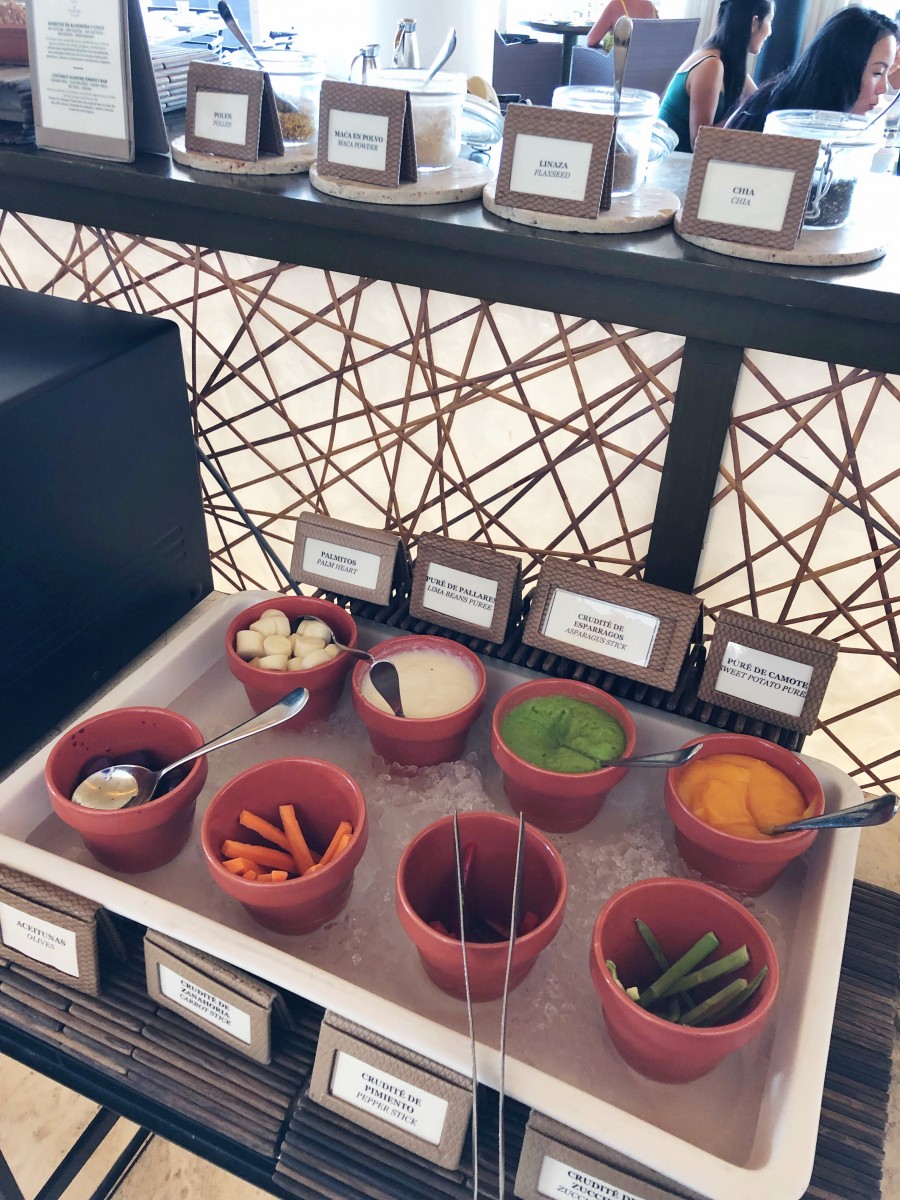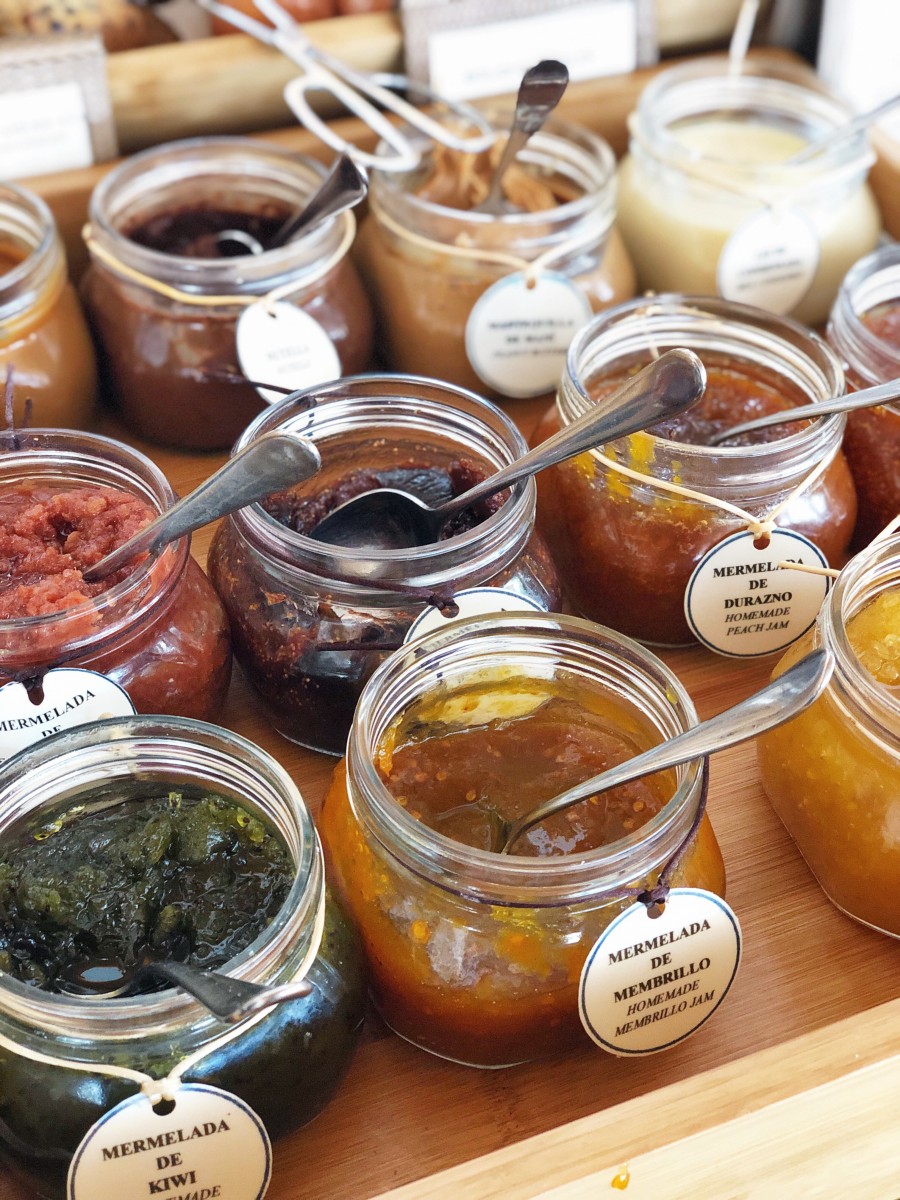 I'm a sucker for local jams.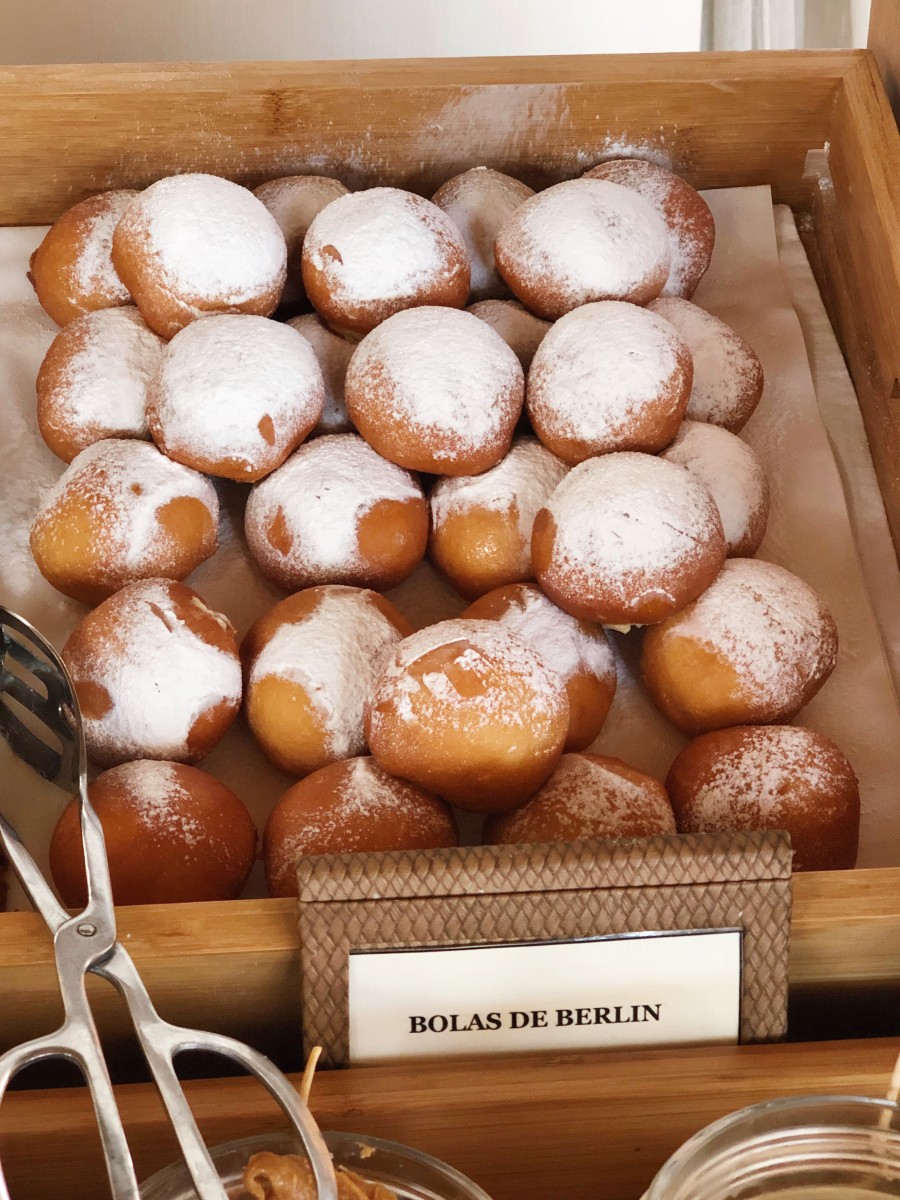 I ate one of these every morning.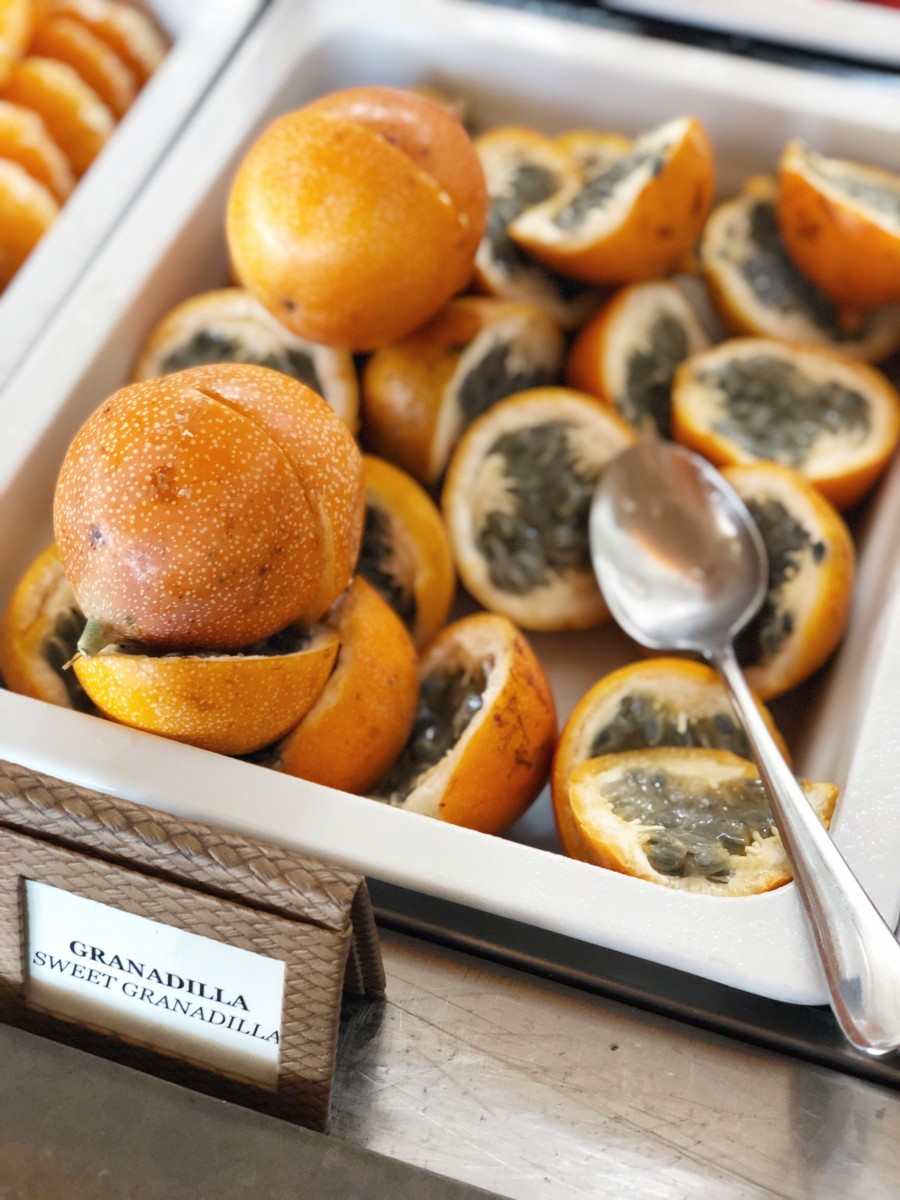 I got to try granadilla for the first time. In Peru they mush this with water and feed it to babies as they are moving from breast milk to food. It's also supposed to be good for upset stomachs. I'm very glad I didn't have to deal with that on this trip and could just enjoy granadilla for the yummy fruit that it is.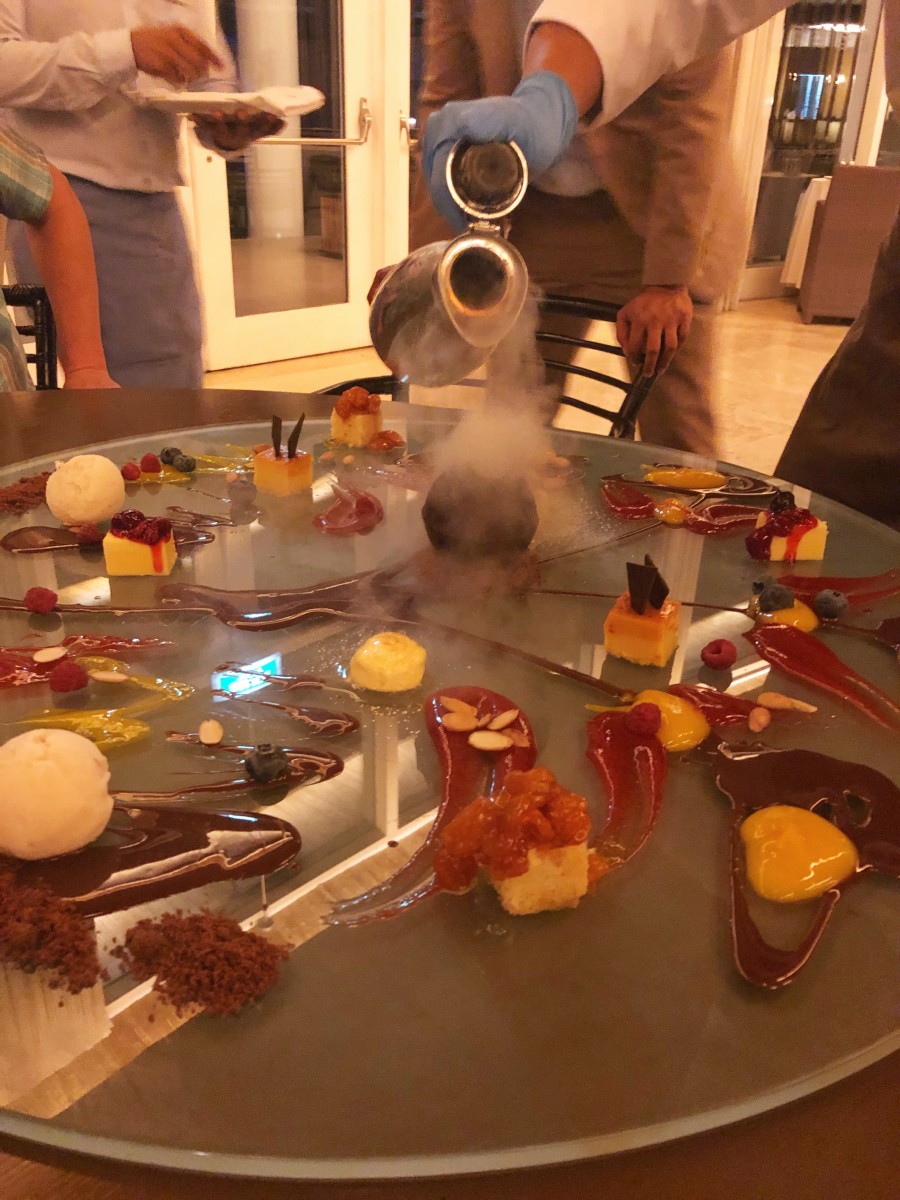 A magical dessert our last night there.
Chalana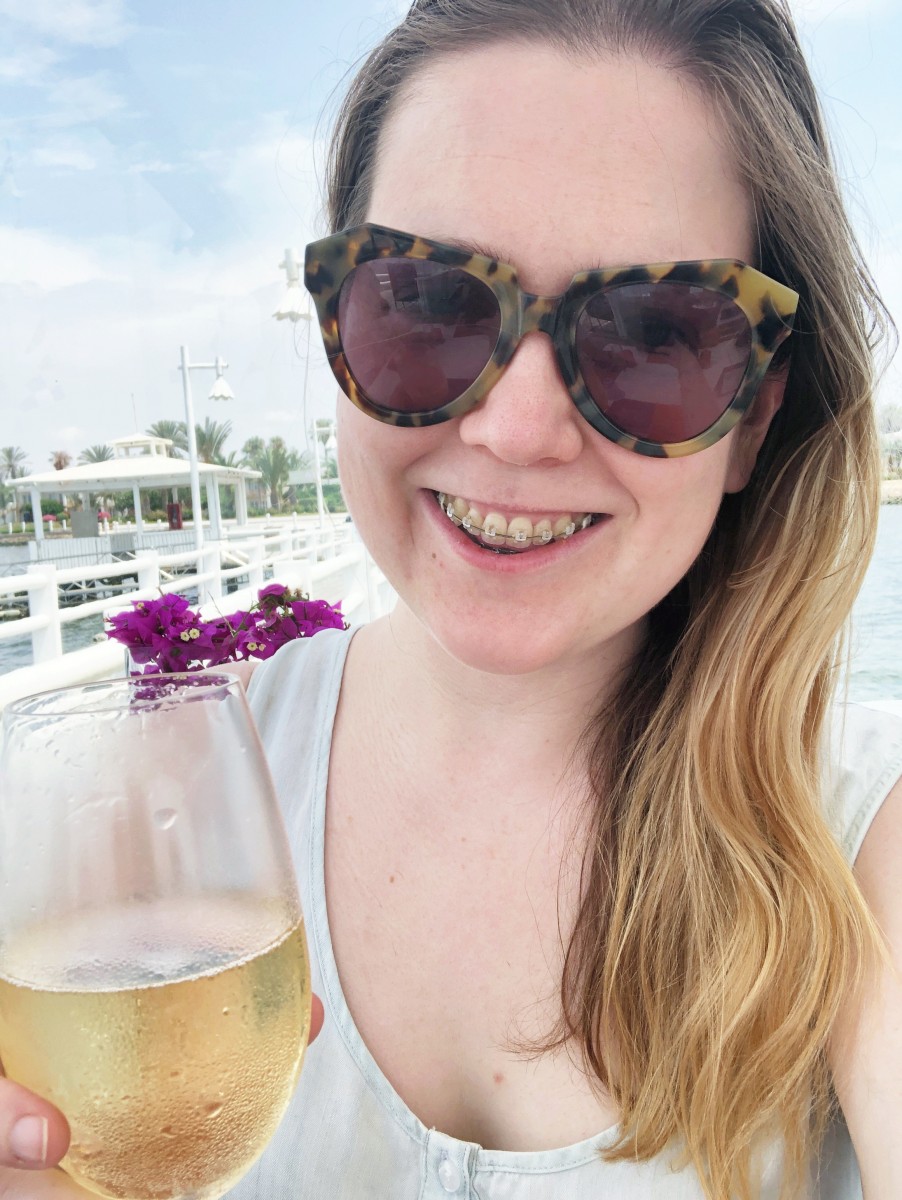 Chalana is the 0 KM concept restaurant at Hotel Paracas. Everything they serve is from zero kilometers away. What an amazing concept and talk about local! It was so fun to sit out on the water, enjoy some wine, and eat some good food.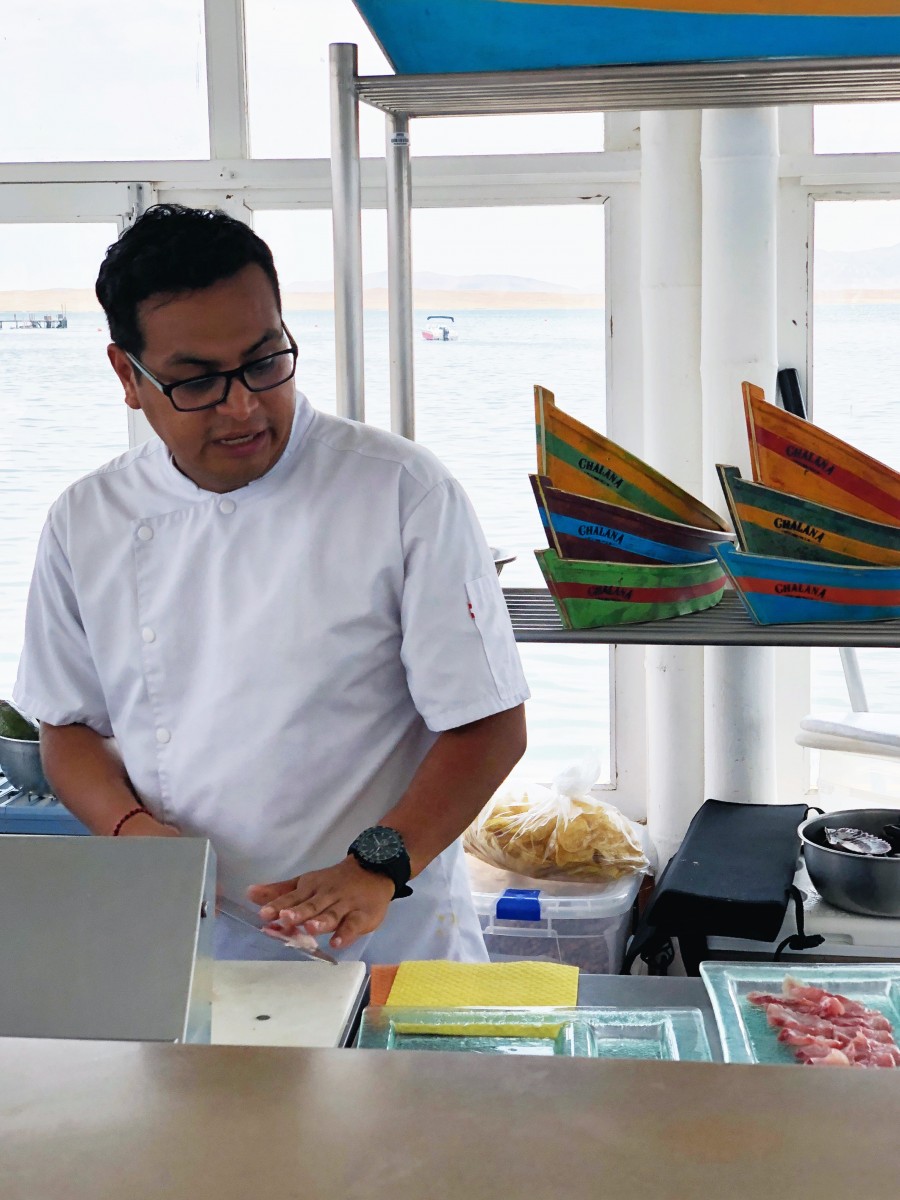 We got to meet the chef and learn how to make ceviche.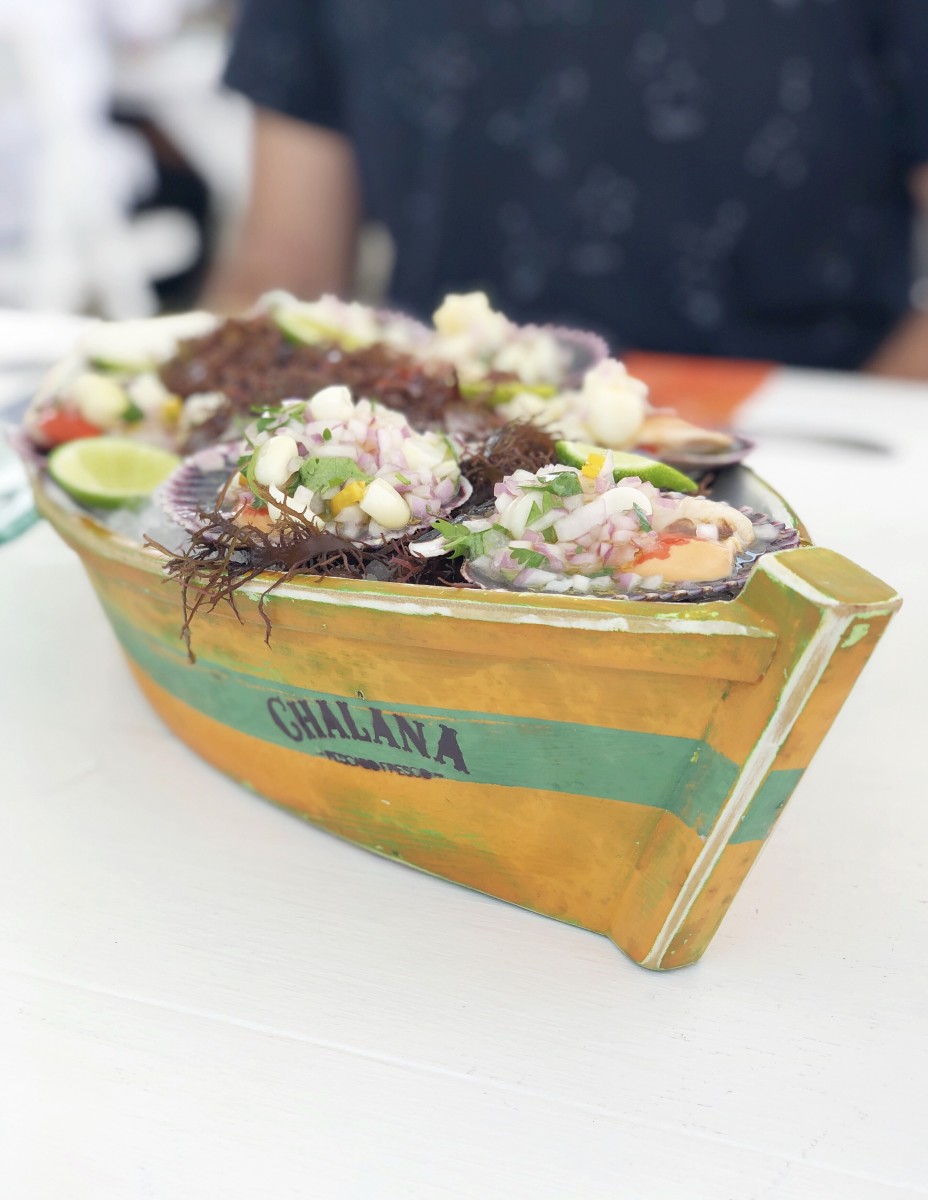 The finished product. I didn't try this one. I really wish I liked fish!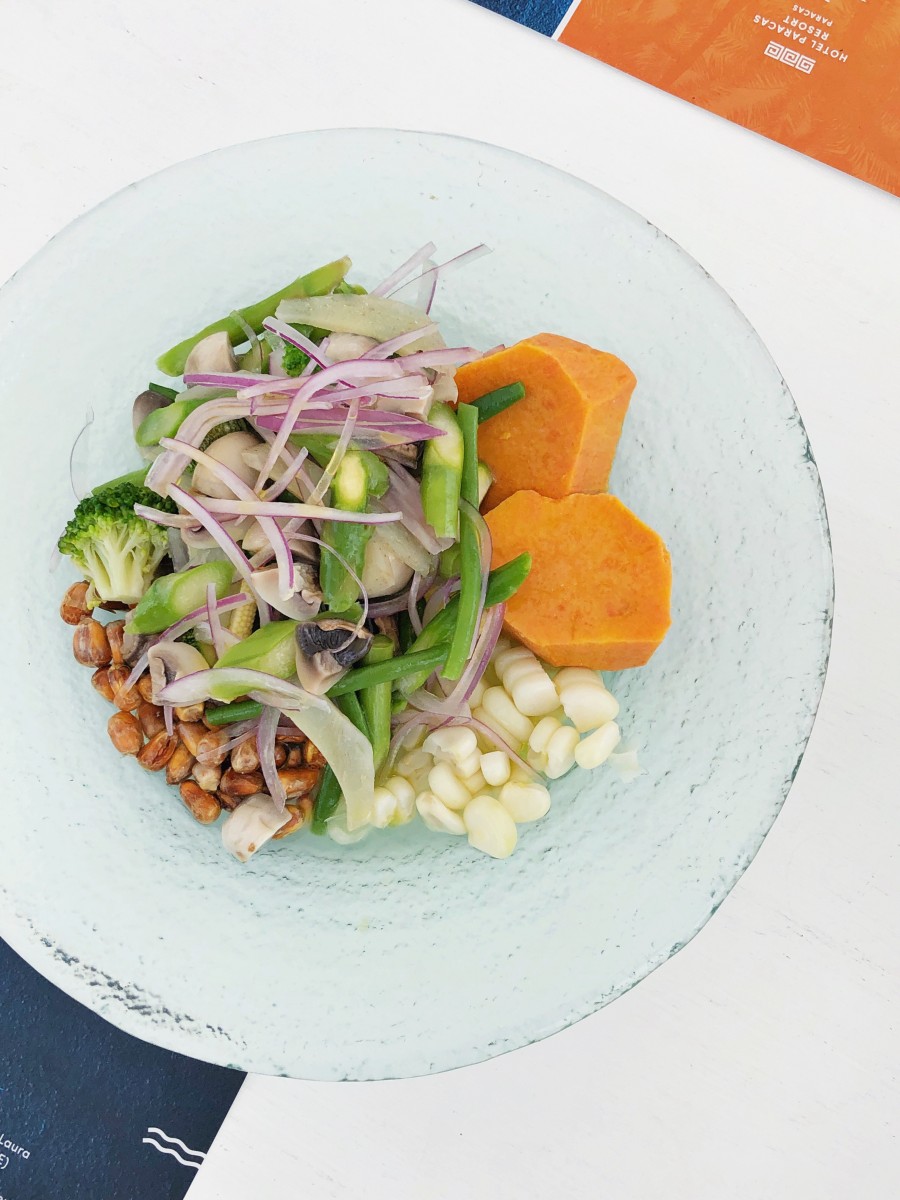 But I did go to town on this veggie ceviche. Peruvian corn is SO good!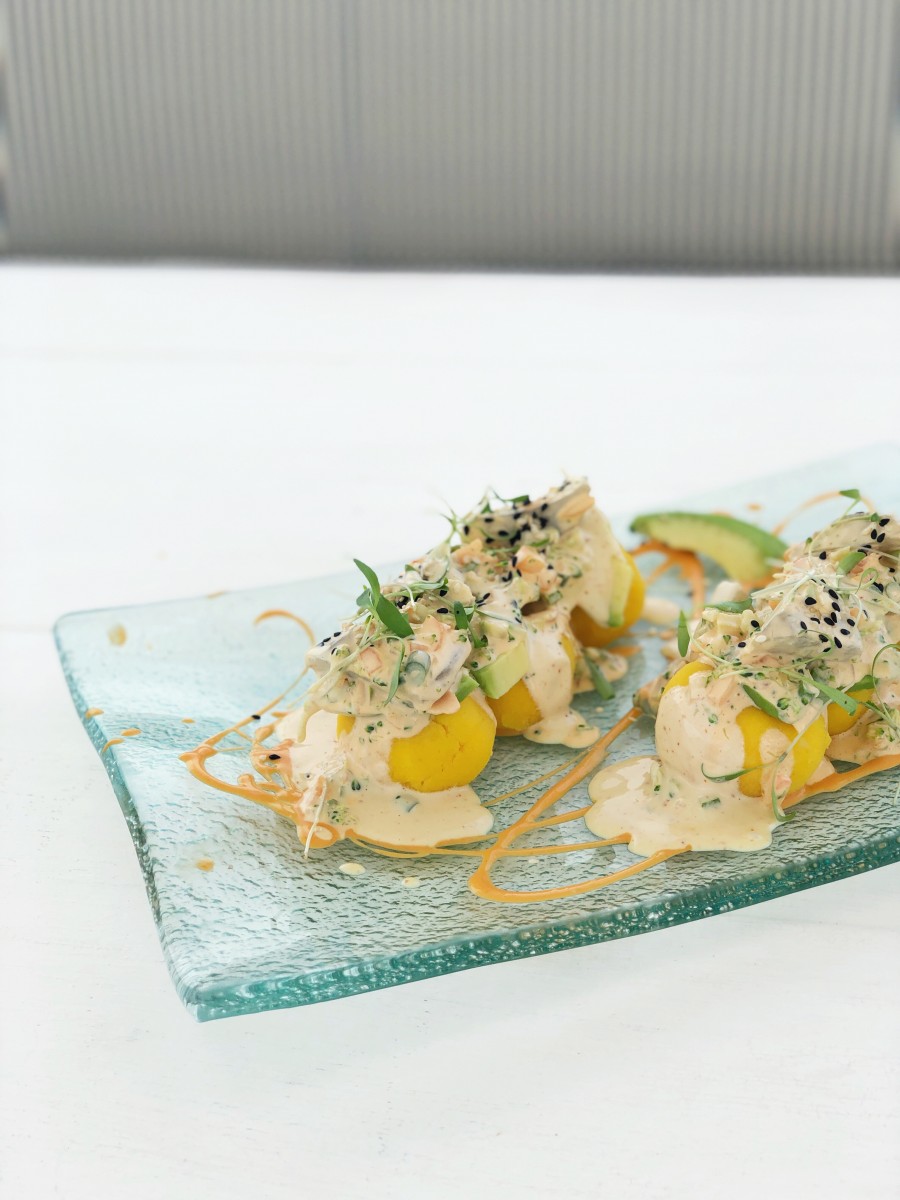 And I fell in love with Causa. This Peruvian potato dish is so, so good and I am very sad I haven't found anything like it in the US.
Venturia Desert Adventure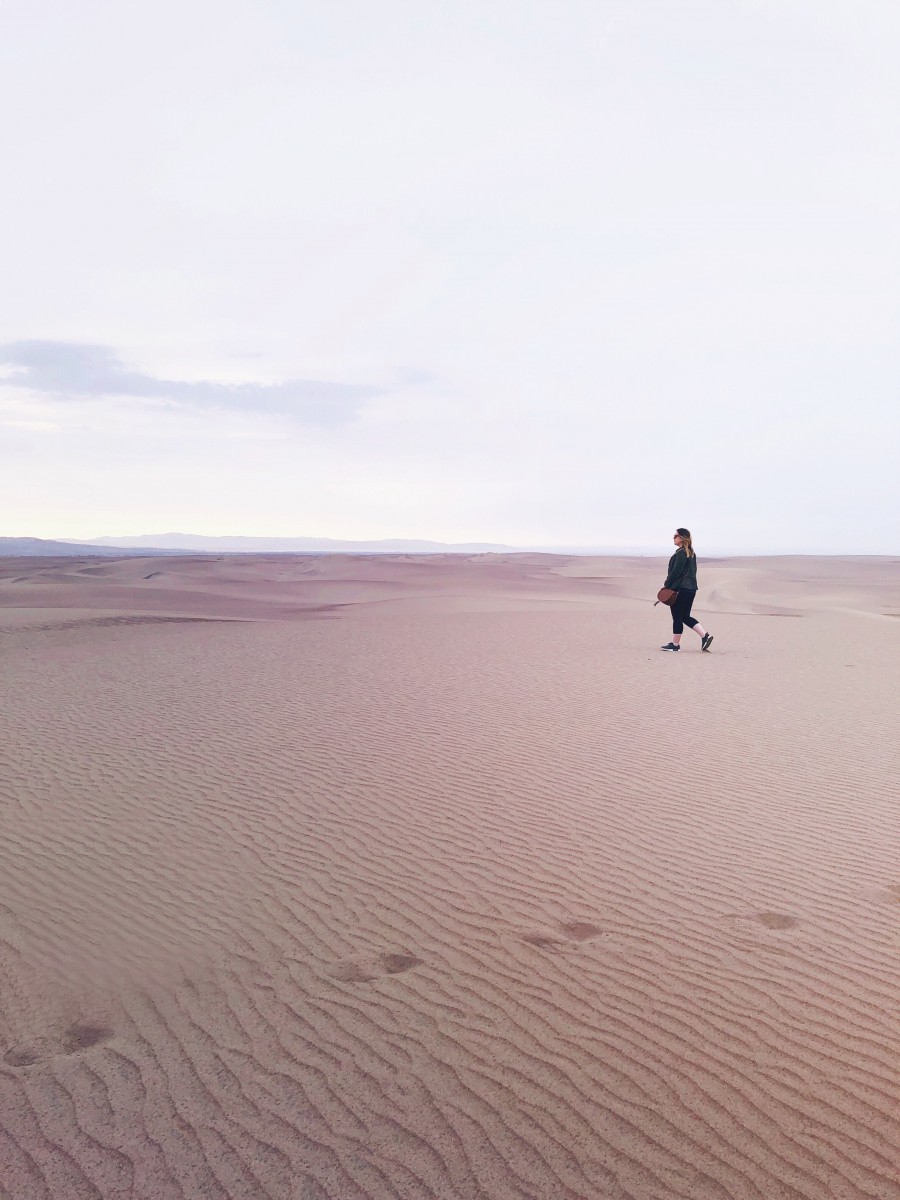 When I mentioned that I had some of the most magical experiences during my time in Paracas, this Venturia Desert Adventure is one of them. Venturia is a service offered by The Luxury Collection that offers cultivated tour experiences at each property. We went on a few during our time in Peru and this was one of my very favorite.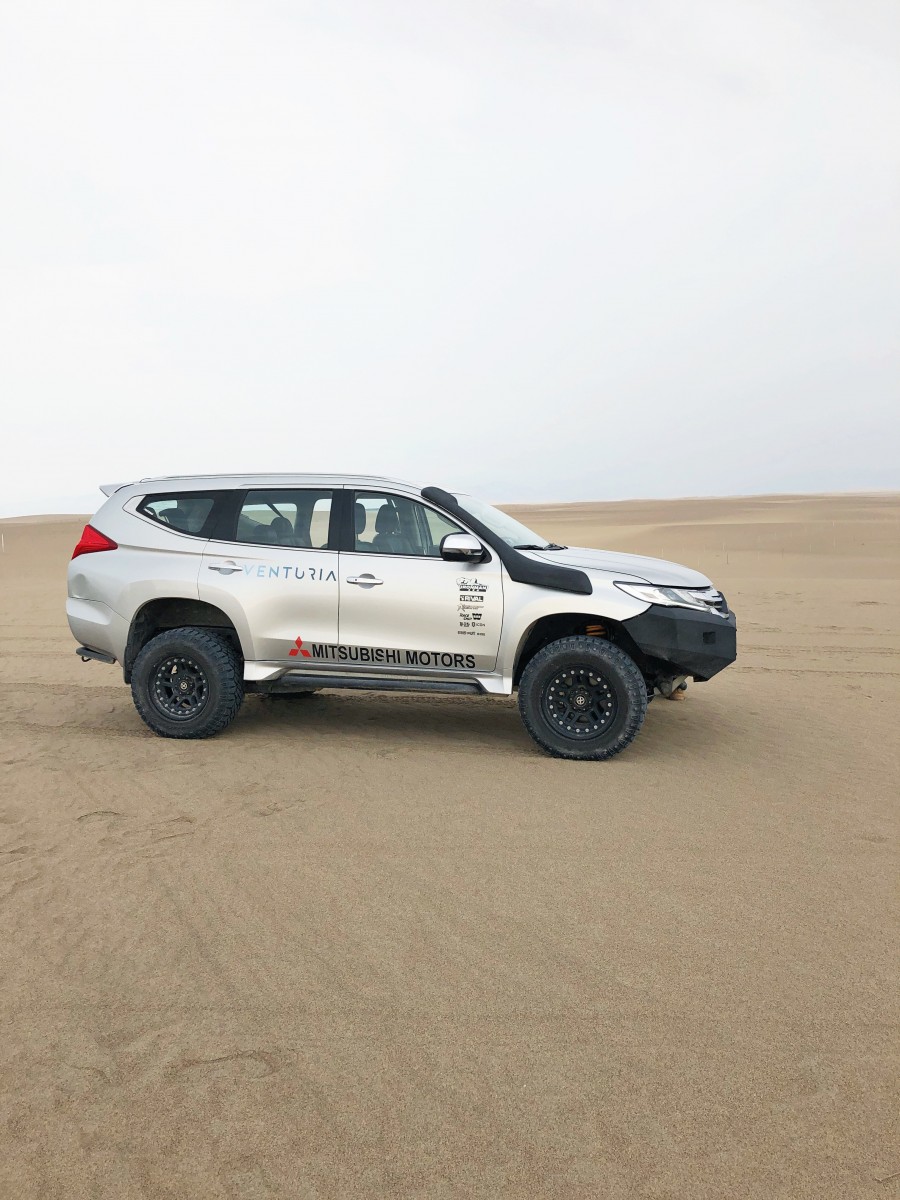 We all buckled up into our sand buggy and were driven over to the Paracas National Reserve and Huacachina Sand Dunes. We spent hours exploring the dunes, walking the desert, and sand dune riding. I felt like I was on a different planet.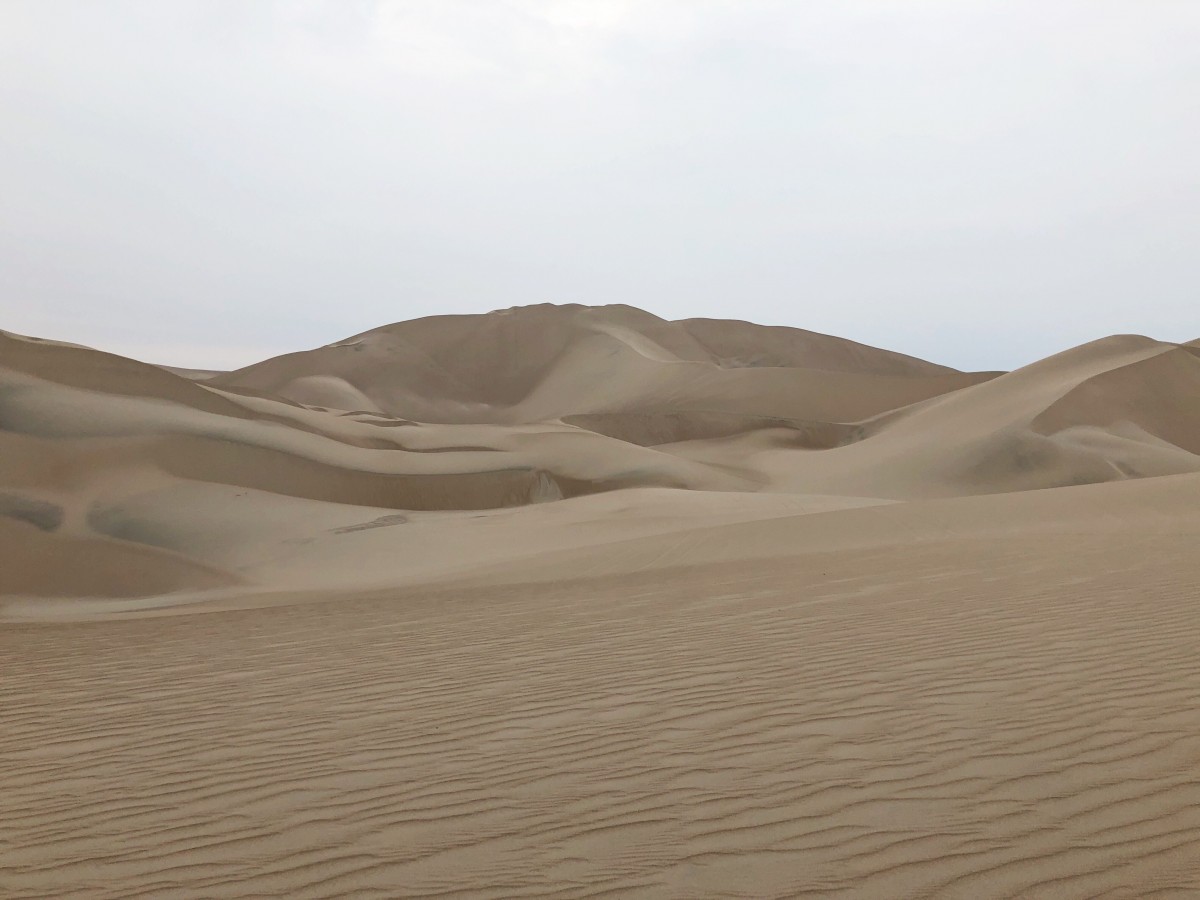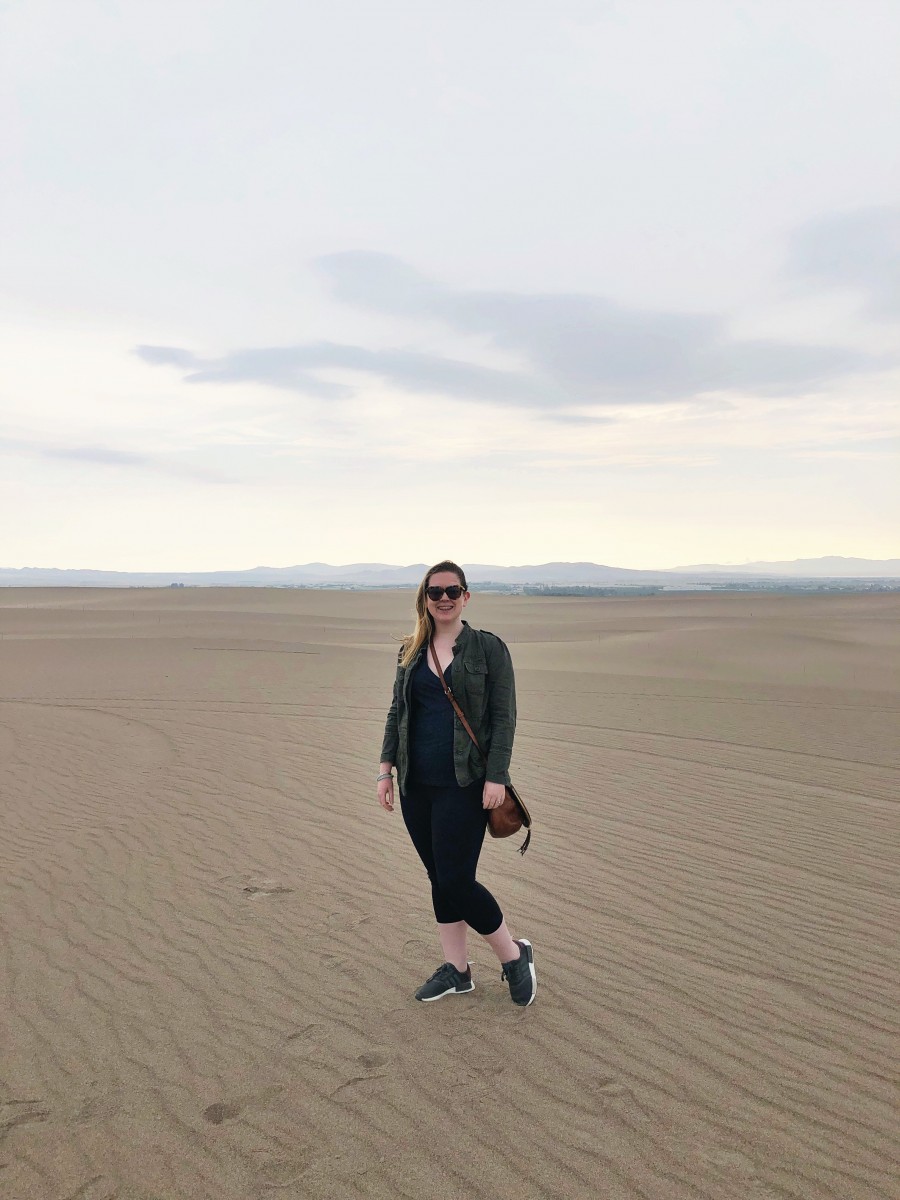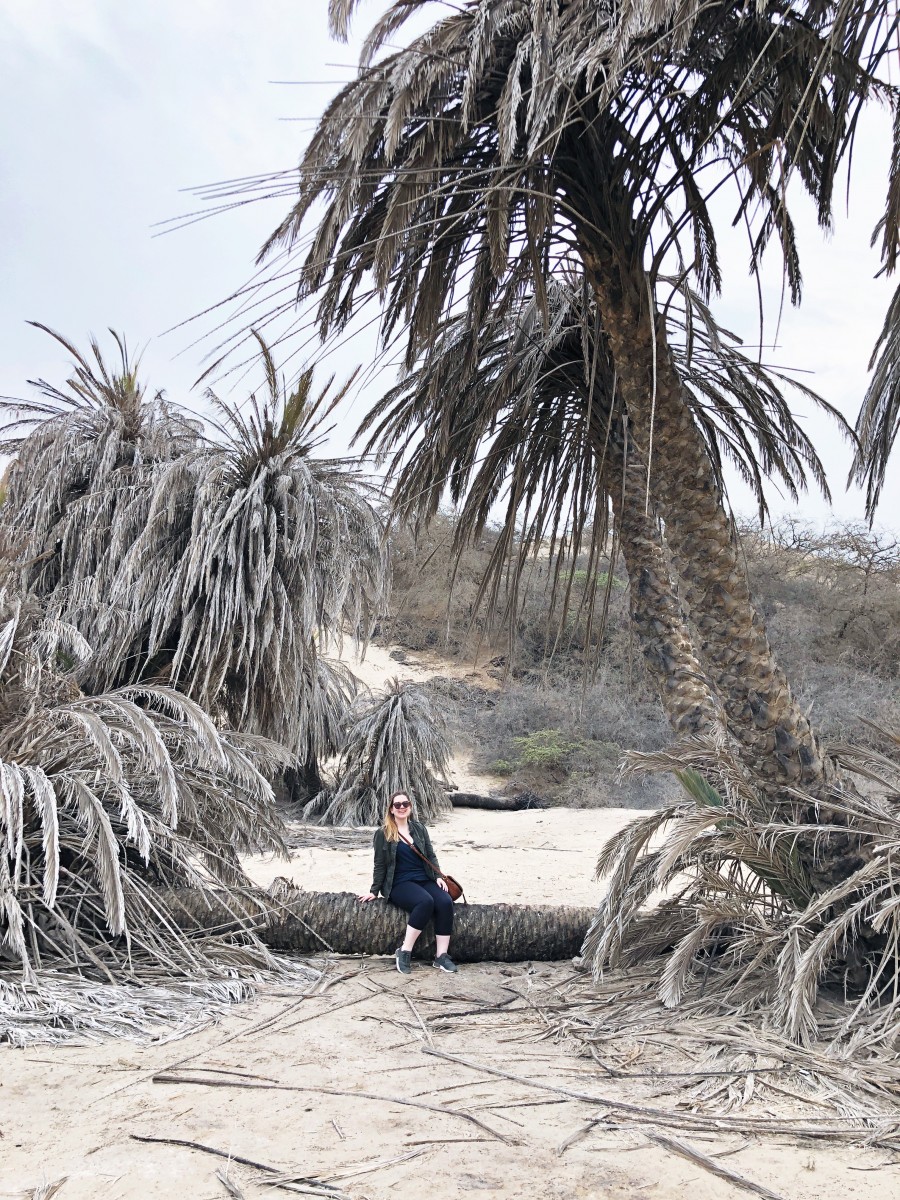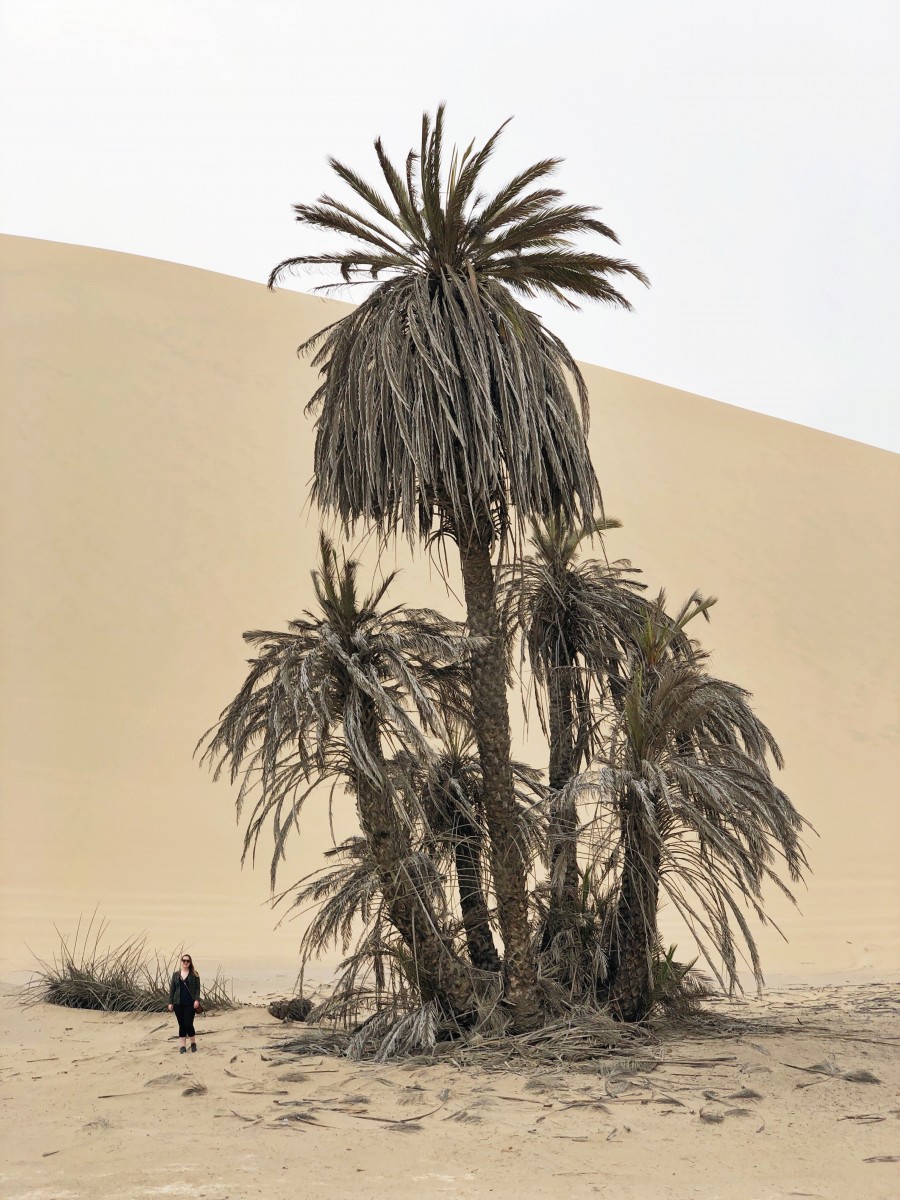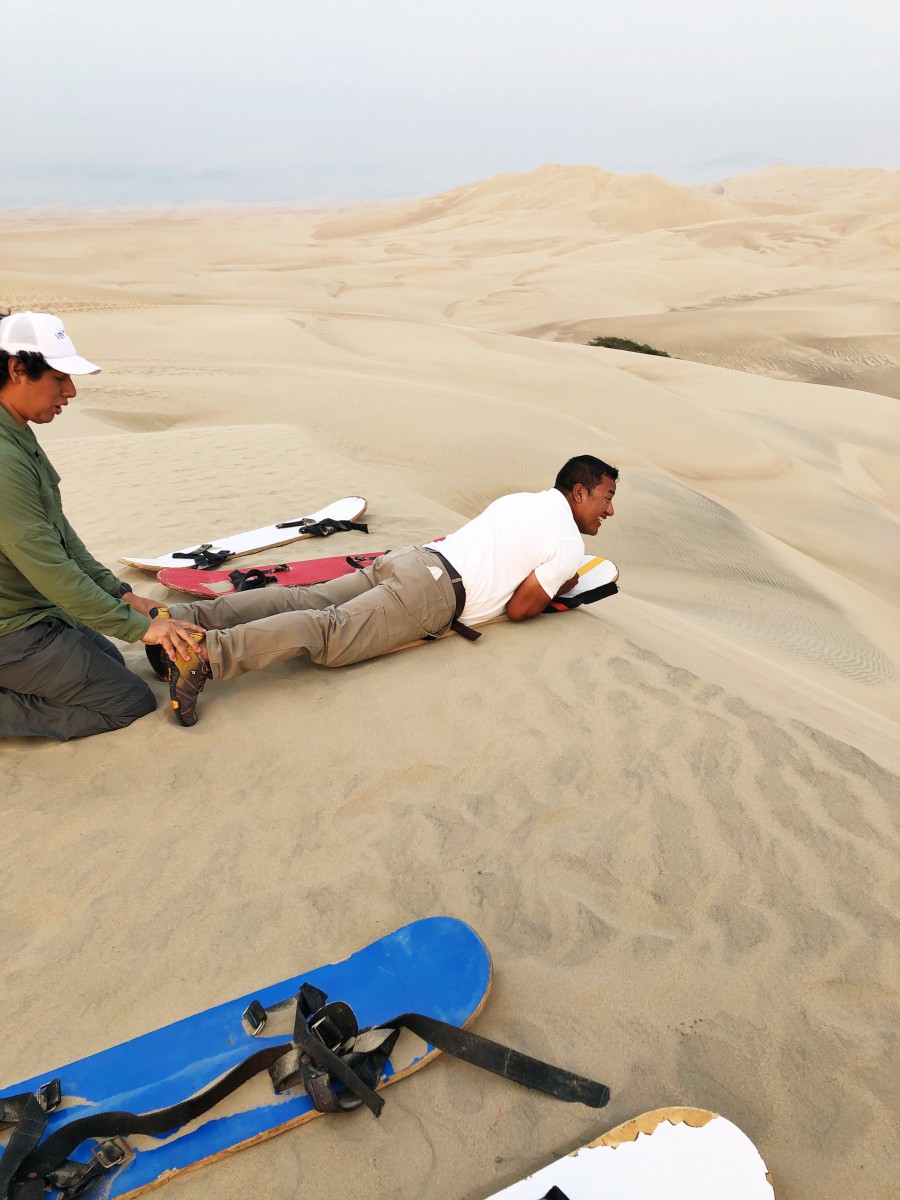 We event went dune surfing! When our group guides pulled out the boards and showed us the hill my first thought was NOPE. I am not an adrenaline junky in the least. I had just been riding up and down sand dunes for the past few hours and thought that was enough of an adventure. Dune surfing looked like a very easy way to die.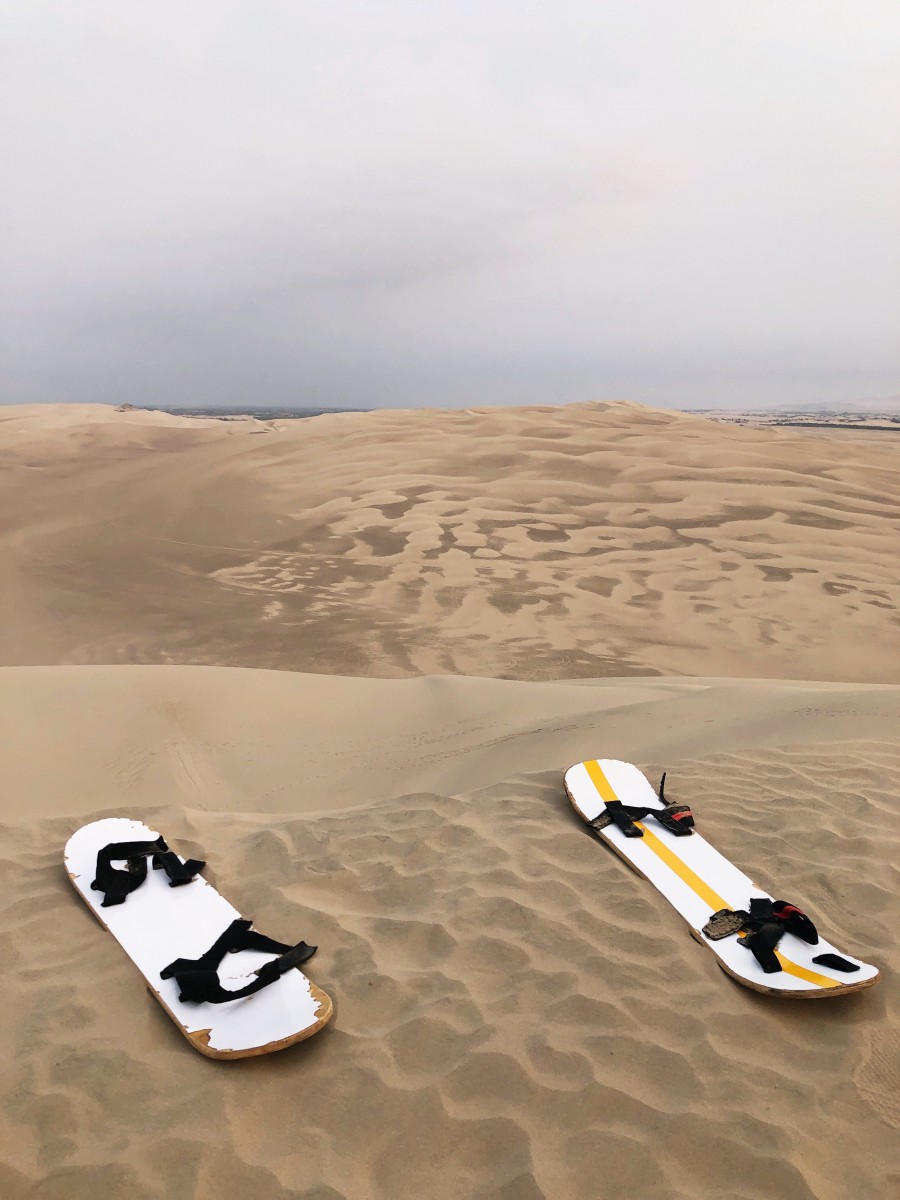 After some straight up peer pressure from my travel mates I decided to give it a go. I didn't want to look back on this moment and regret that I didn't give it a try.
So while every single atom in my being was sure that I was going to die in the desert of Peru as I was being pushed over the top of the dune, I decided to take a leap of faith and try something new. And you guys, I am so glad I did. It was fun! And truly one of the most exhilarating things I have ever done. It's one of those moments where I realized my life is so much more than I could have ever dreamed, and I felt so incredibly lucky and grateful to be alive.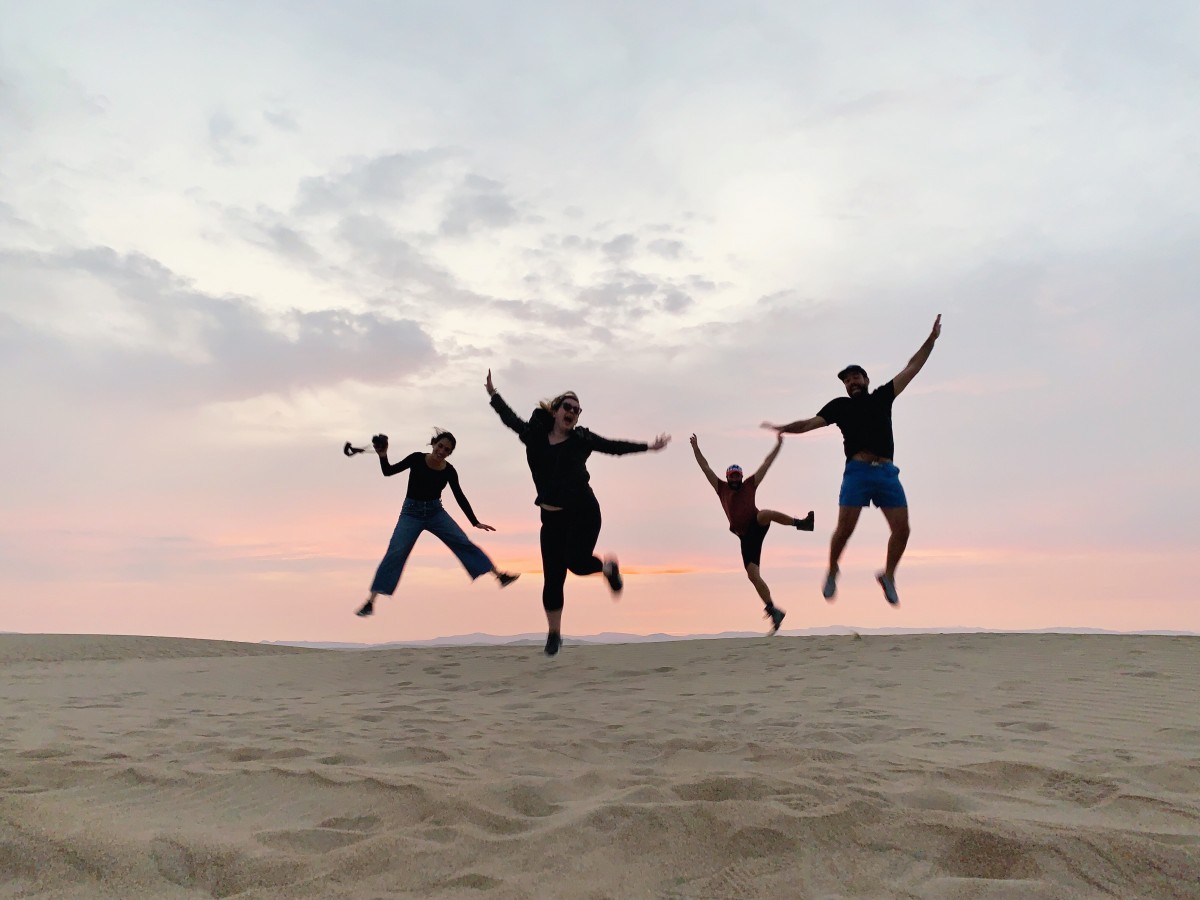 And then, as the sun was setting, we packed back into the SUV and headed down one last huge dune for another incredible surprise.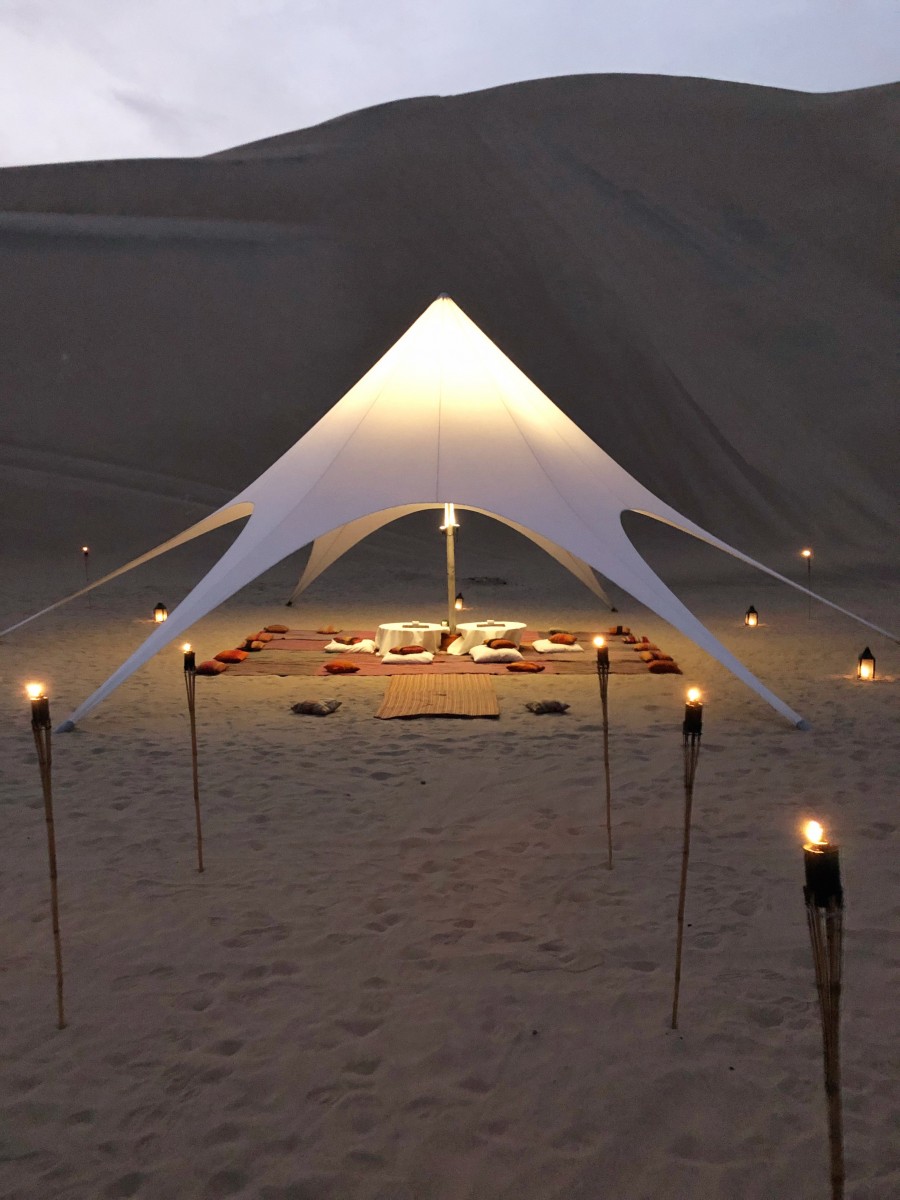 Dinner underneath the stars in the middle of the Peruvian desert with candles, music, and our own personal chef. If this isn't living I don't know what is friends. We sat and we talked and we ate and it felt for a moment like we had stepped out of time itself.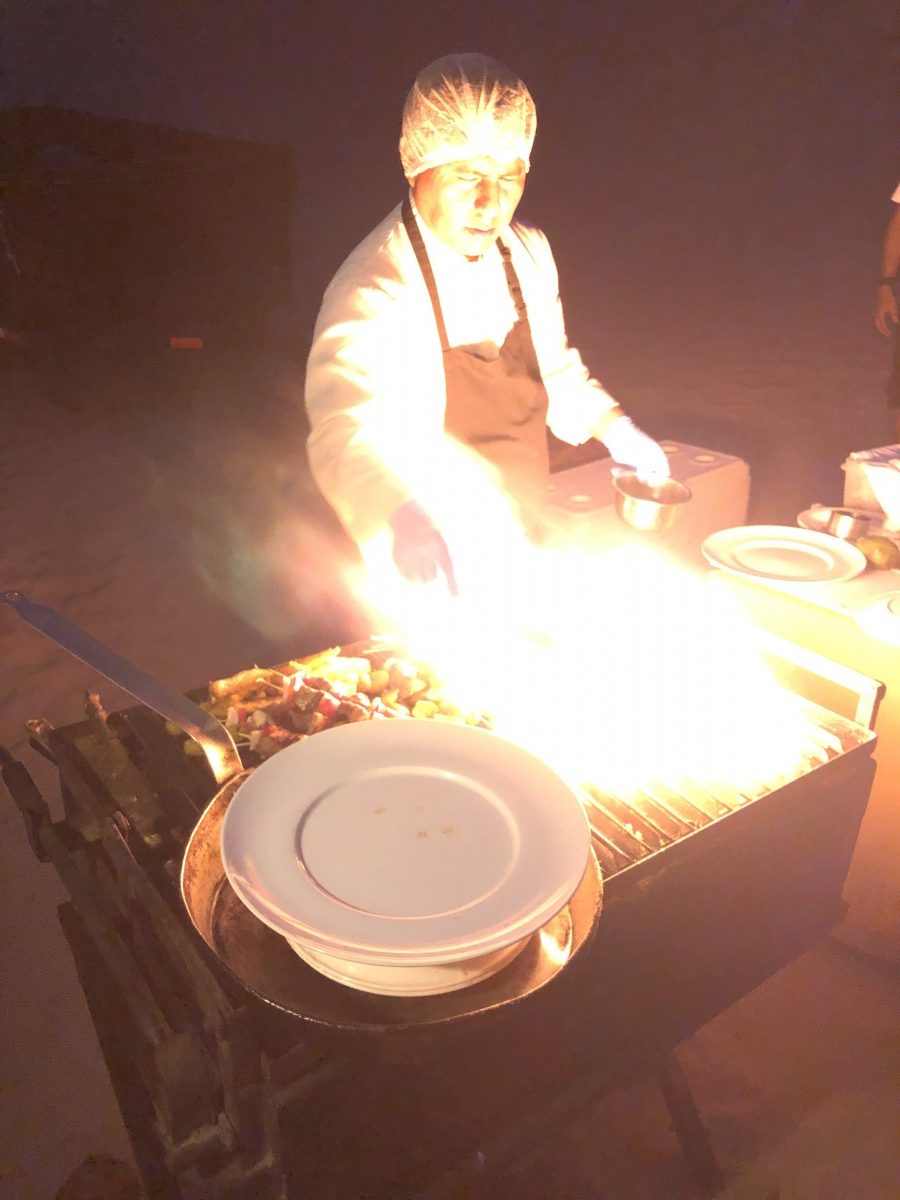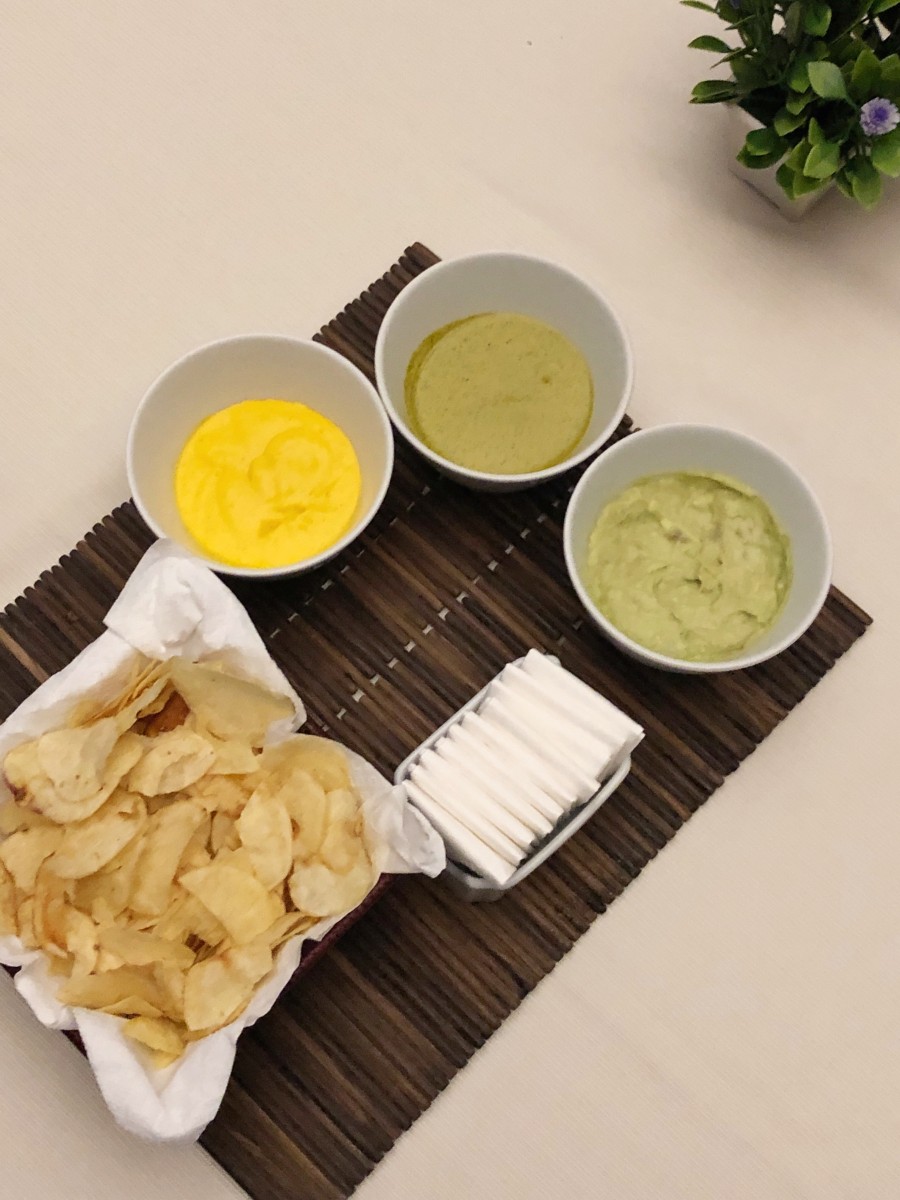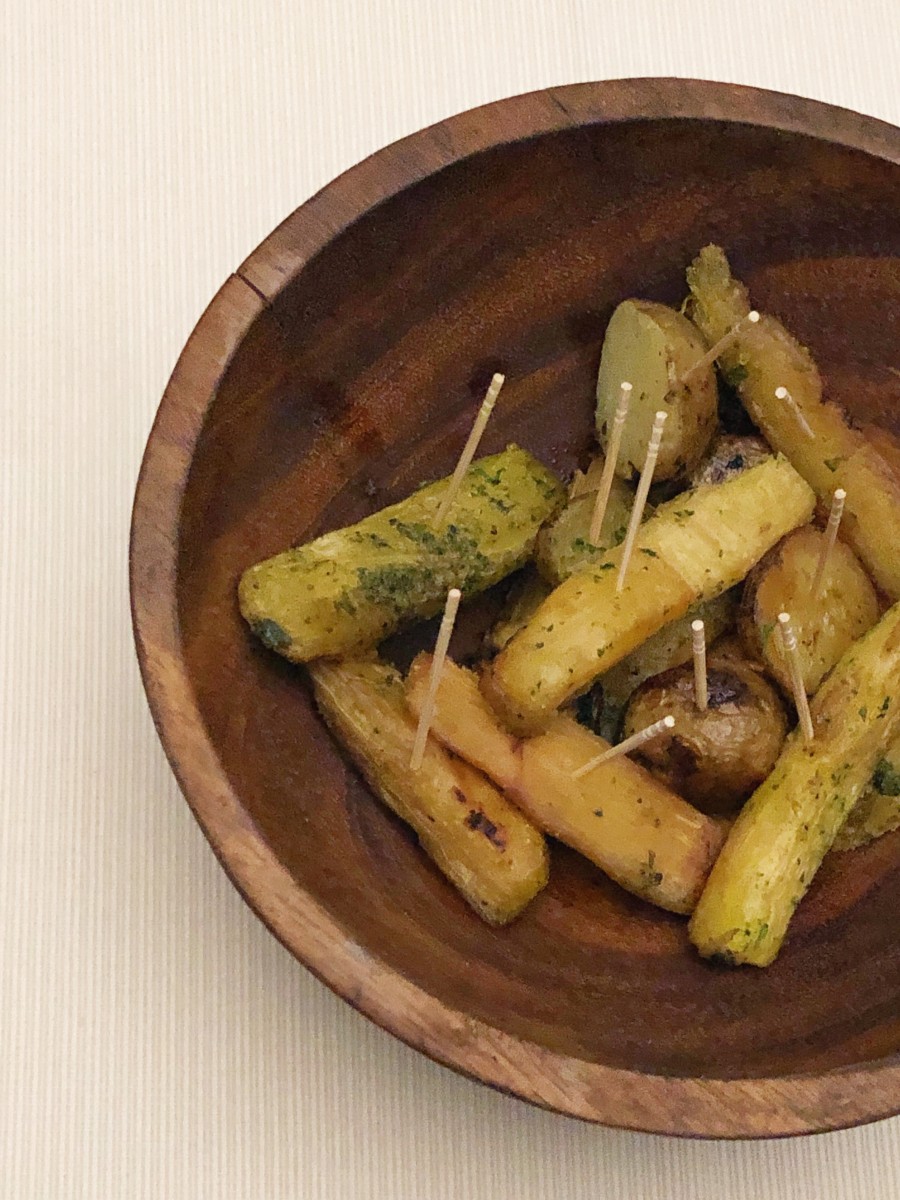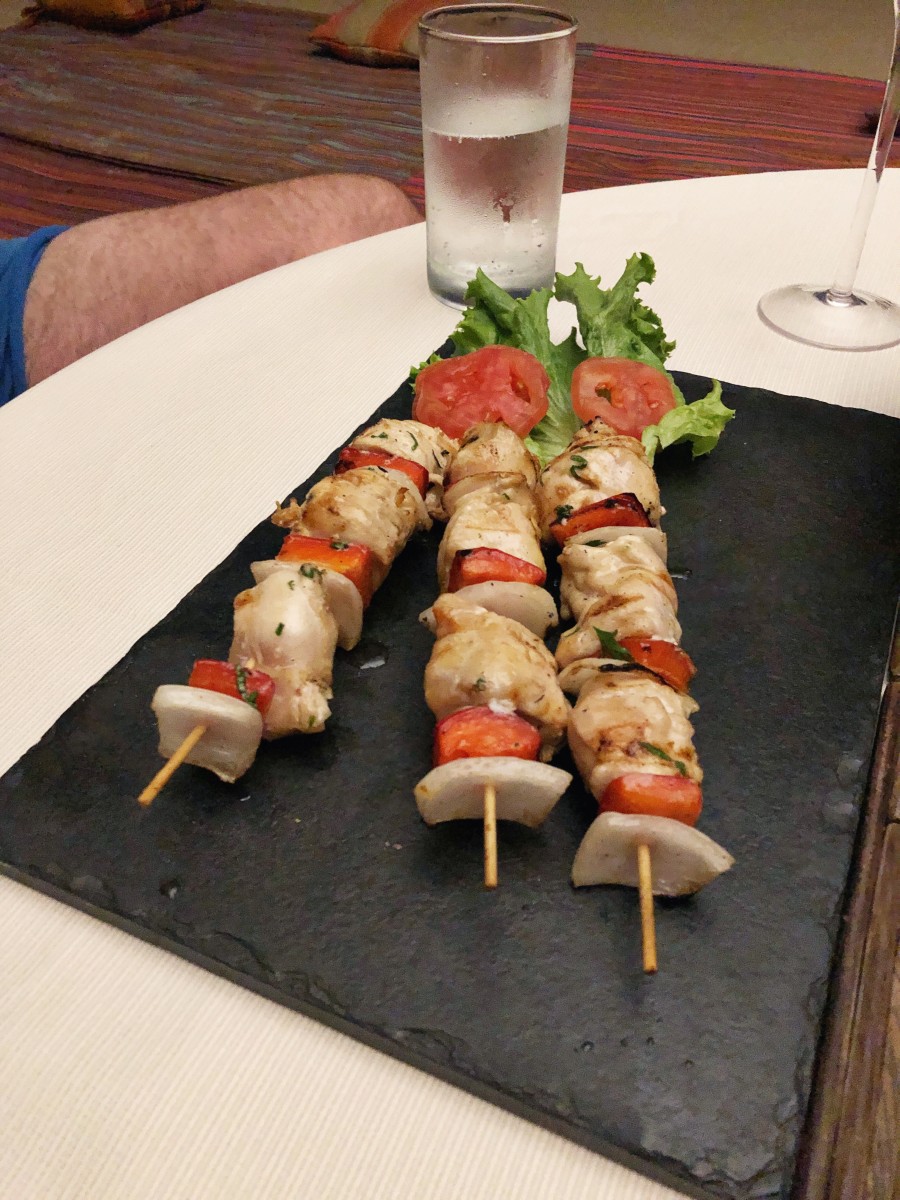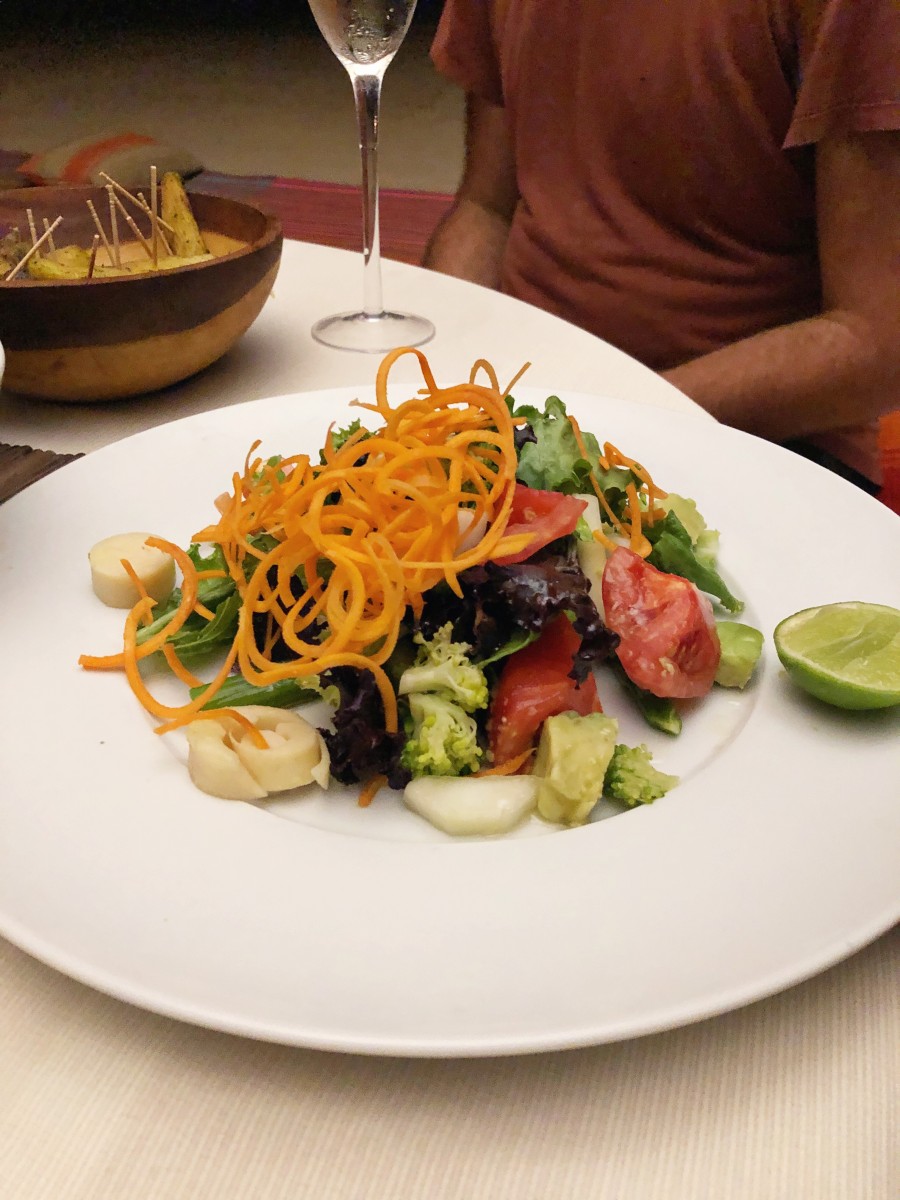 Tacama Winery
A trip to Paracas is not complete without a trip to Tacama. It's the oldest winery in South America! Located in Ica, it's just a short drive from Paracas. Tacama was opened in the 1540's so the Spanish Conquistadors would be able to receive communion wine. The grounds are absolutely beautiful and are home to an old Spanish monastery.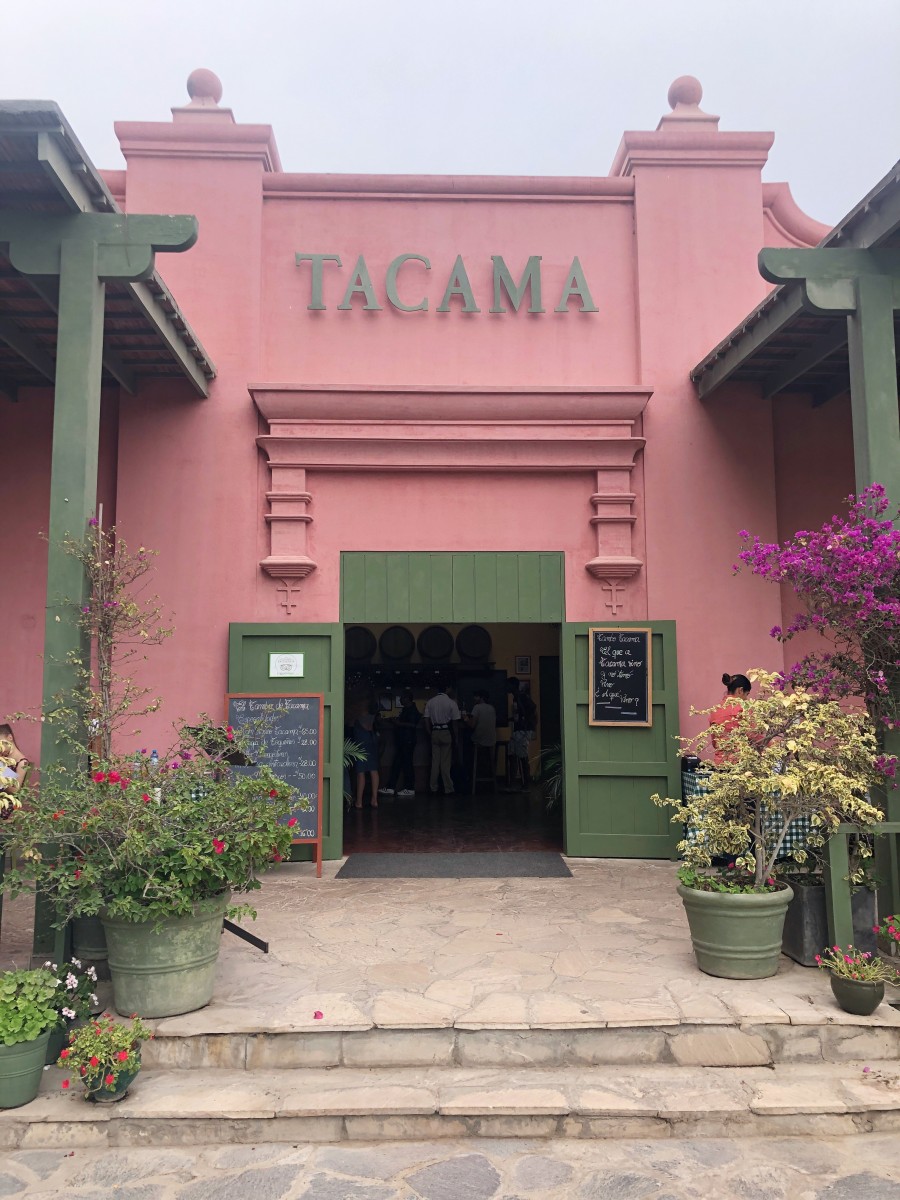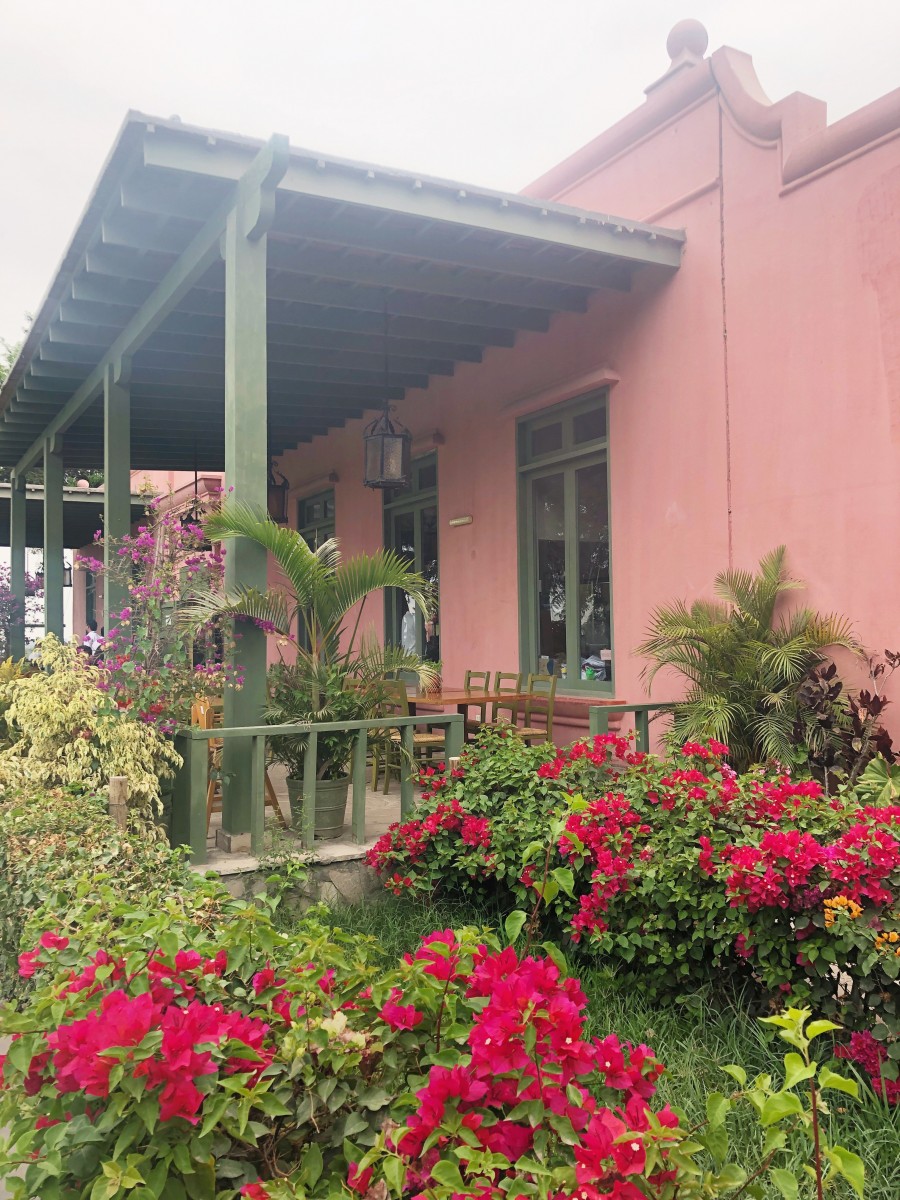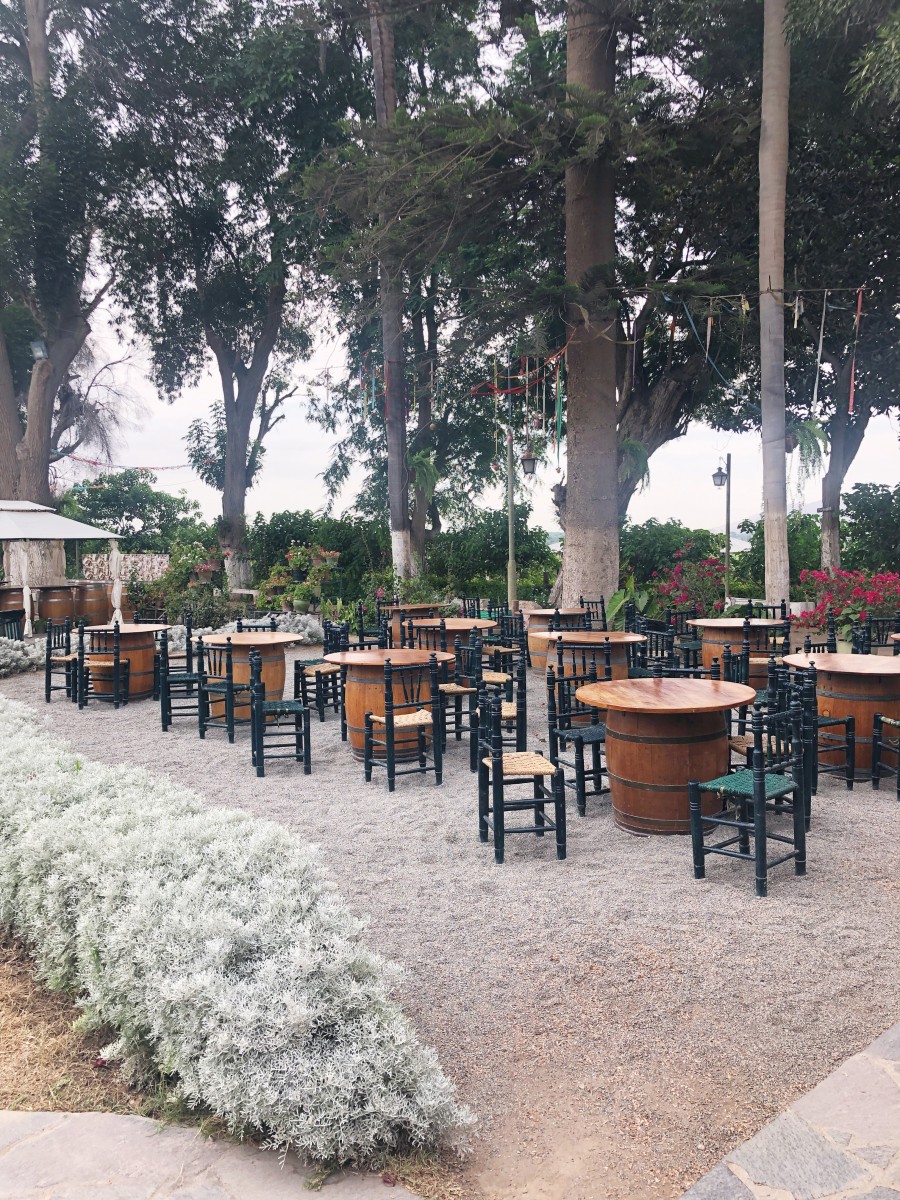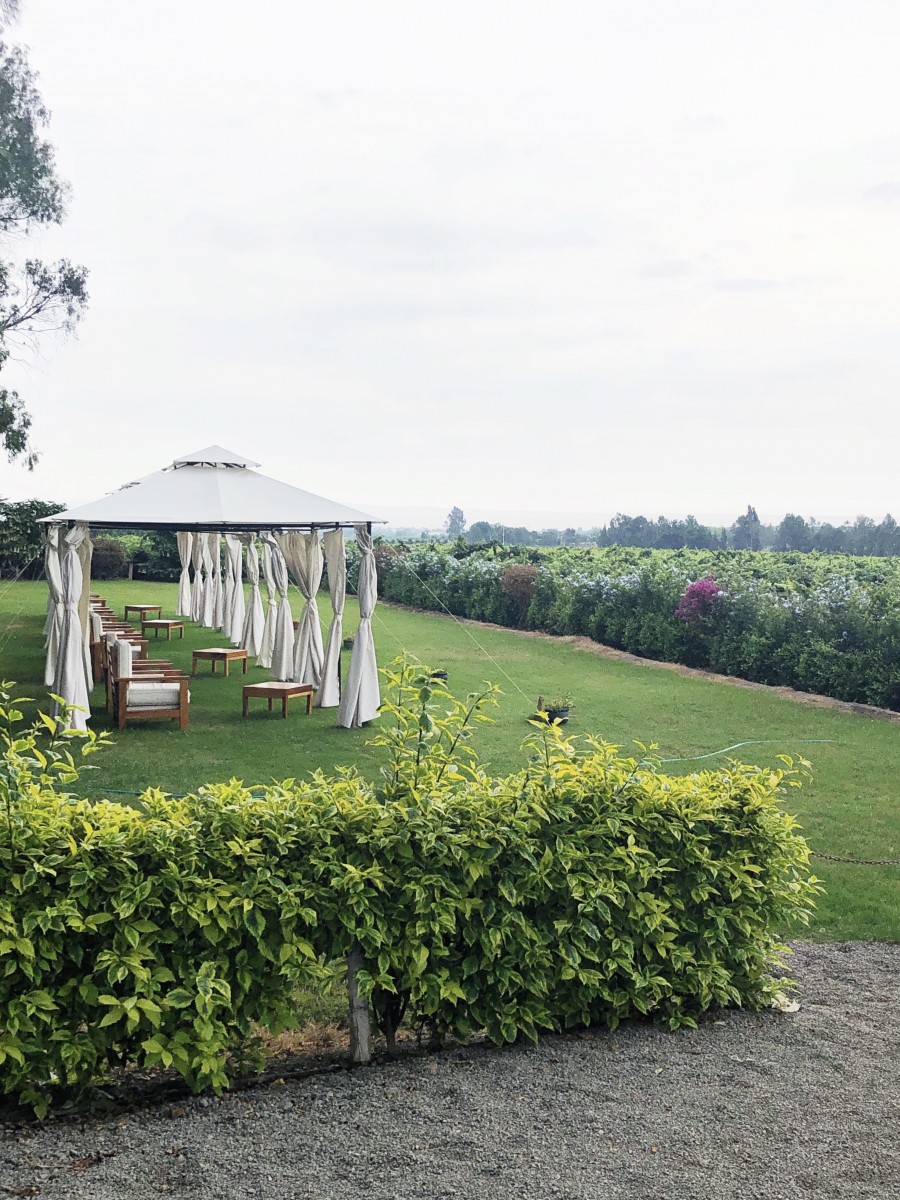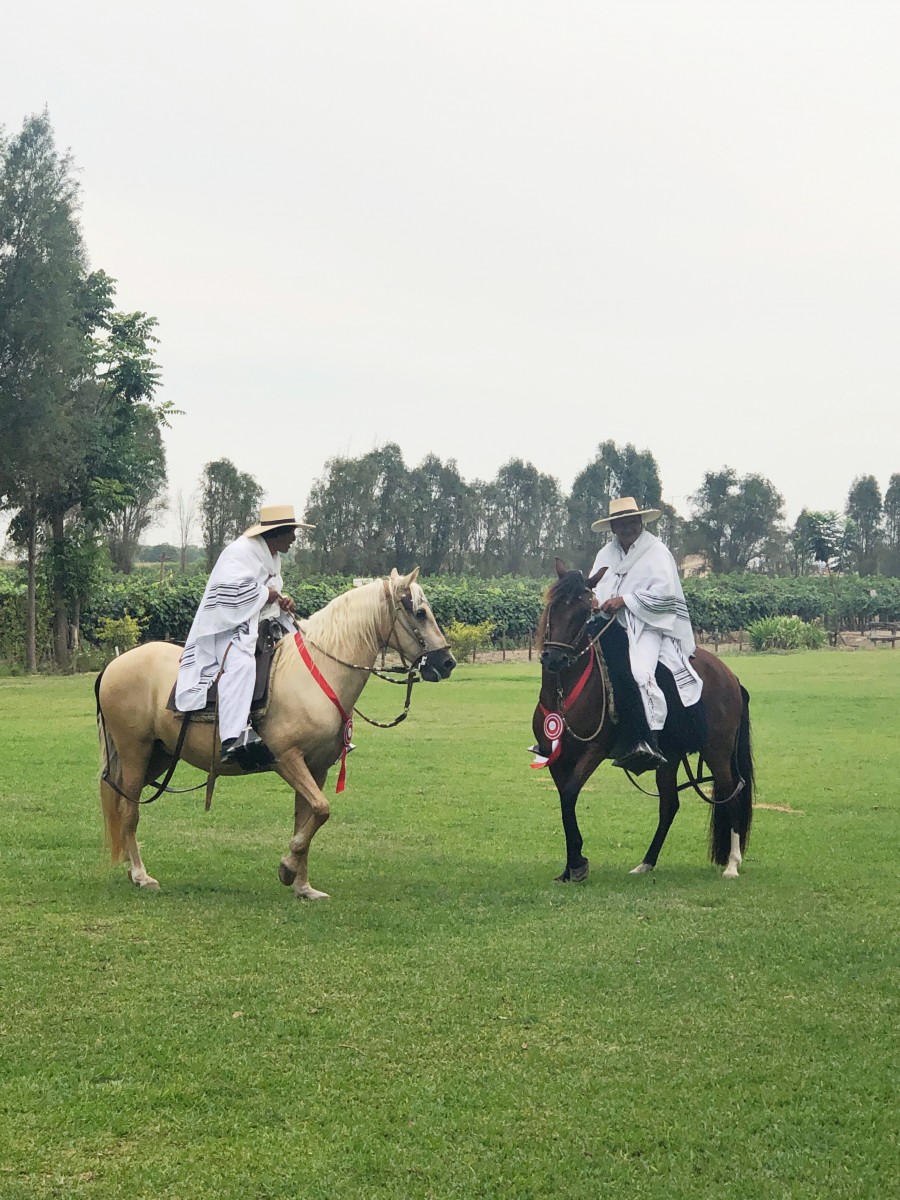 Peruvian horses performing a traditional dance.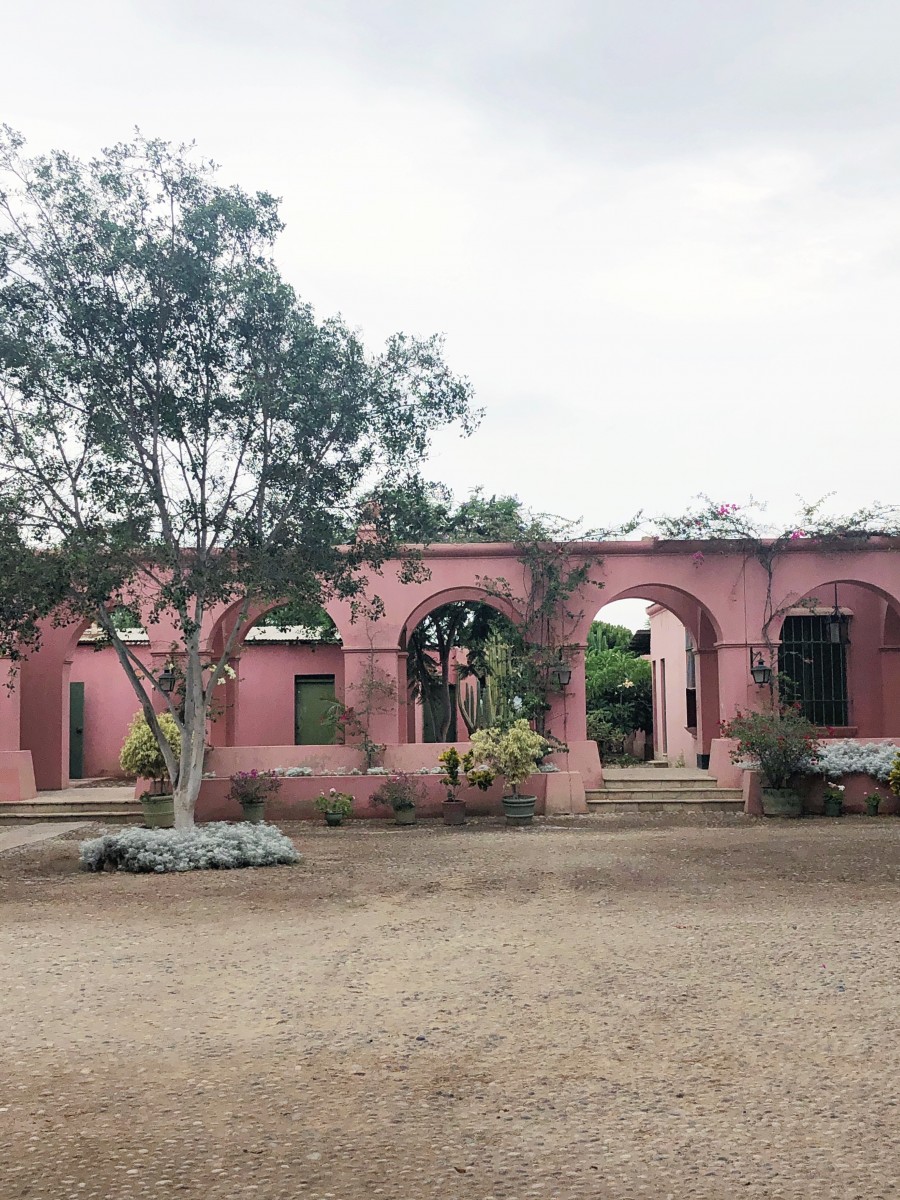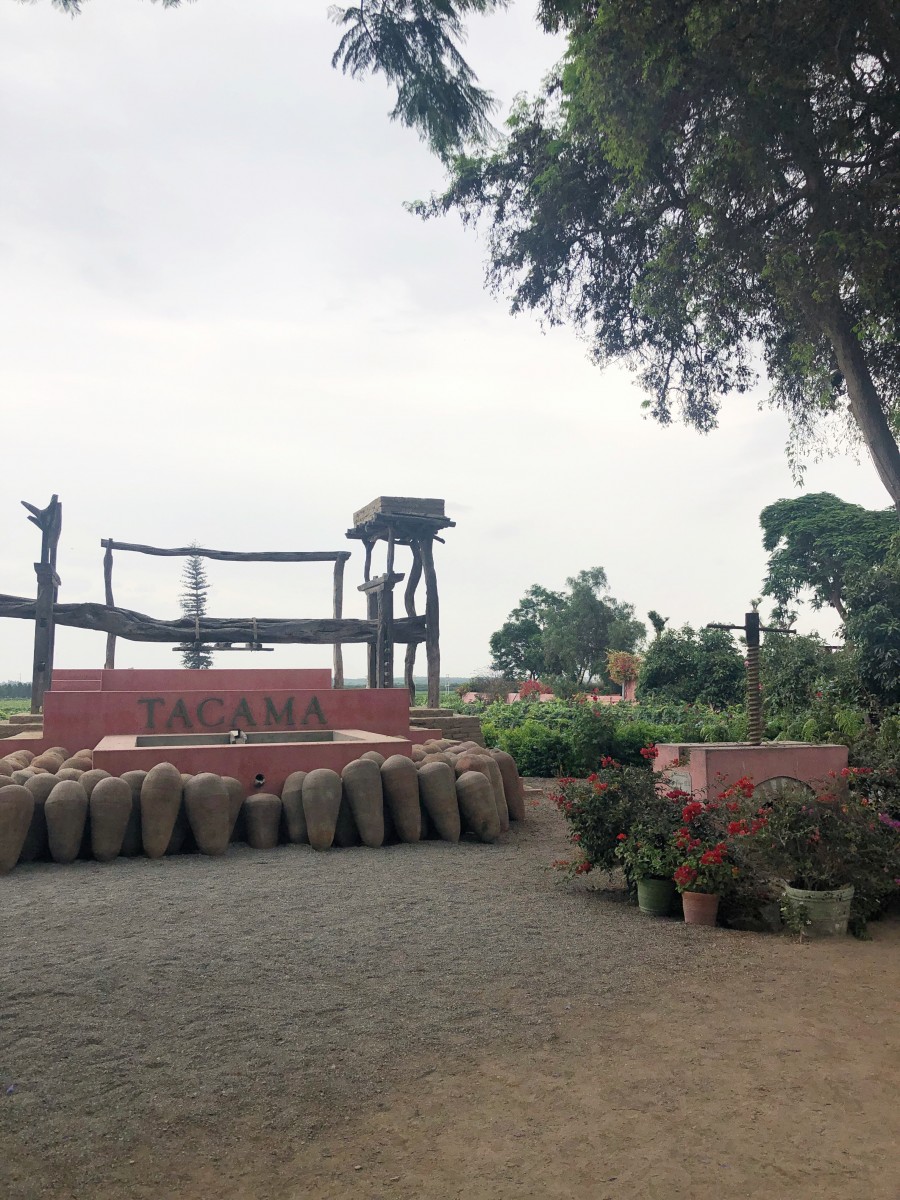 What the old wine barrels used to look like.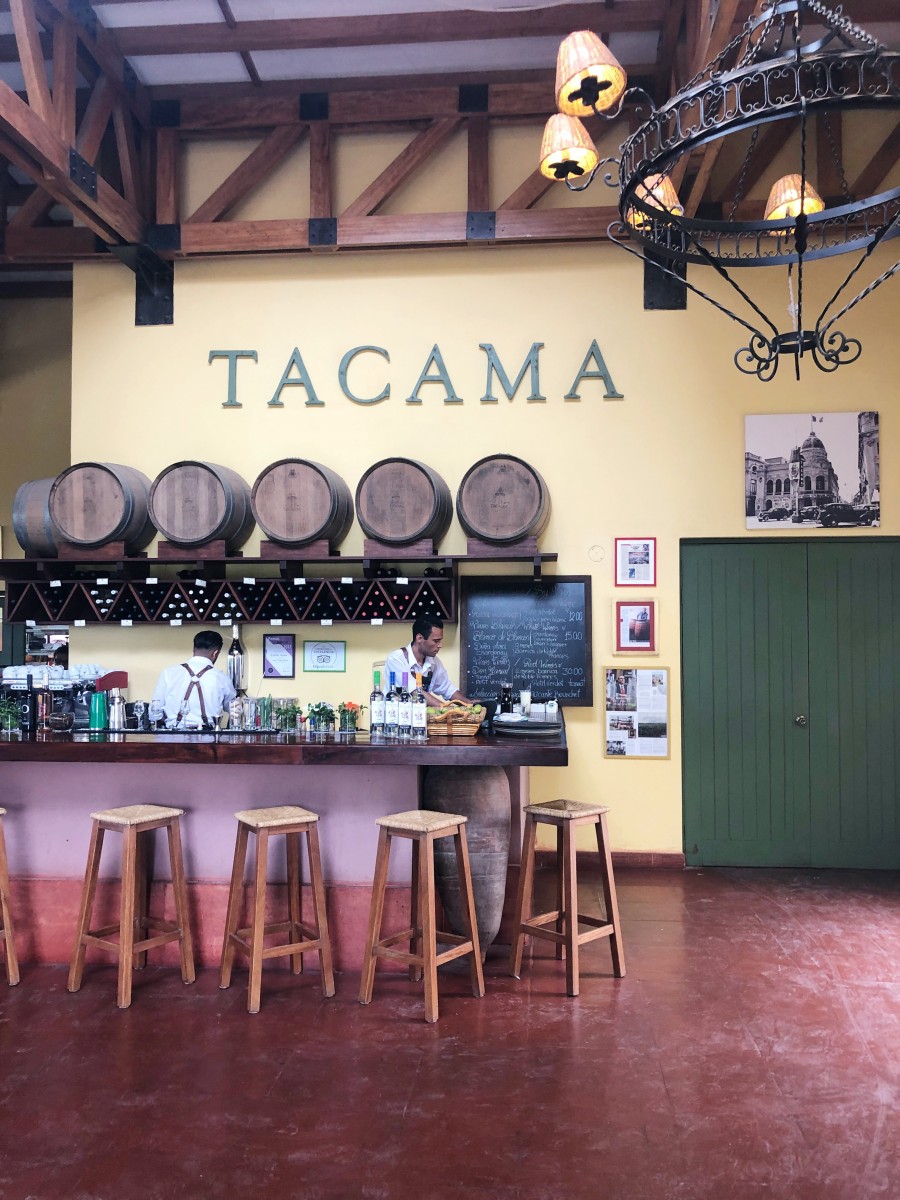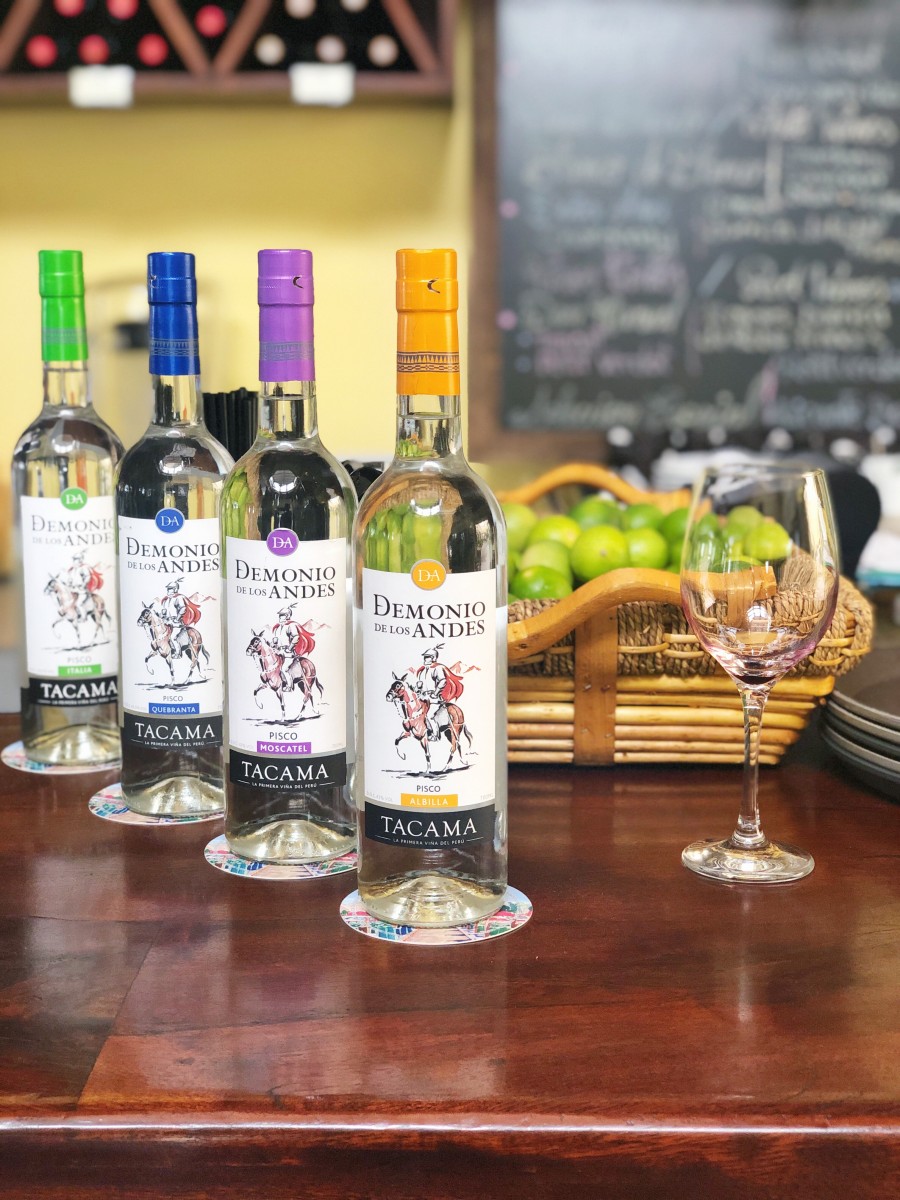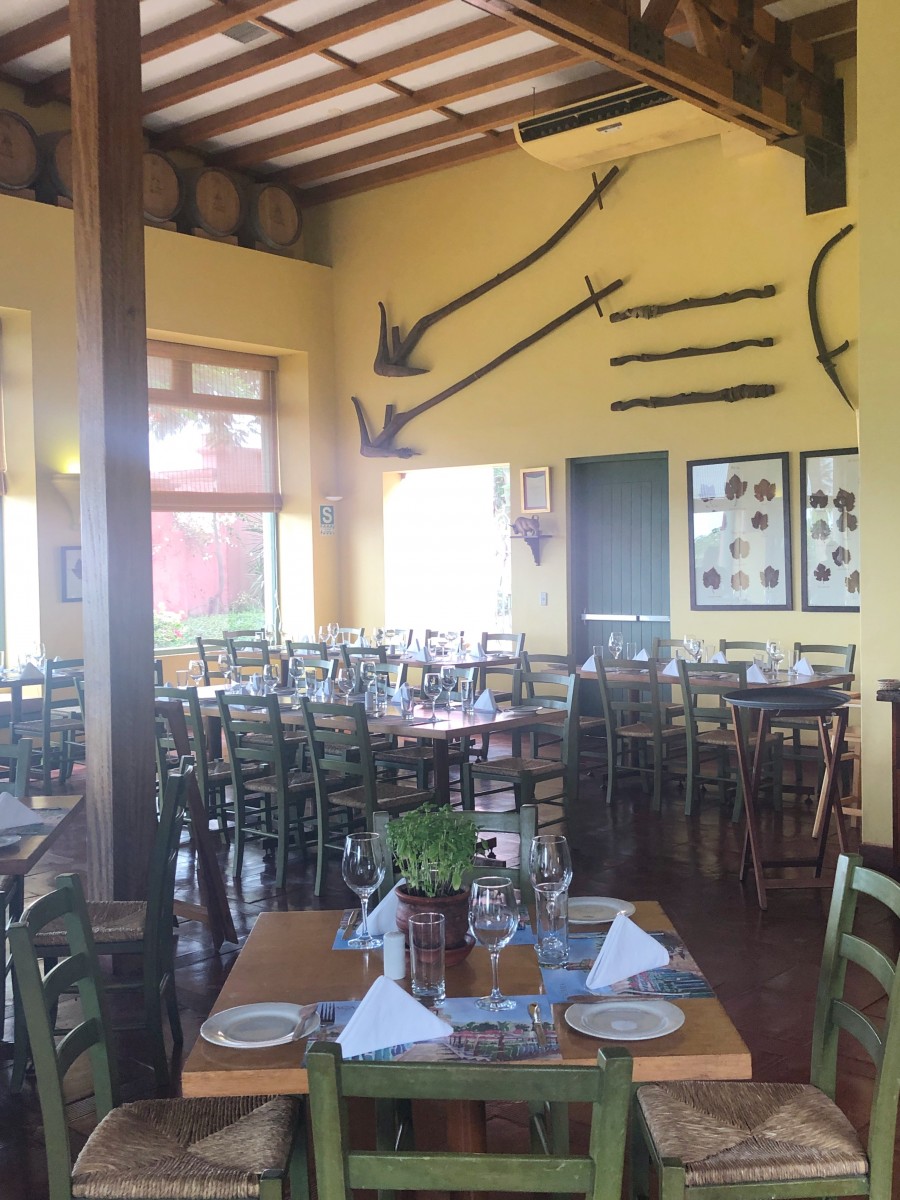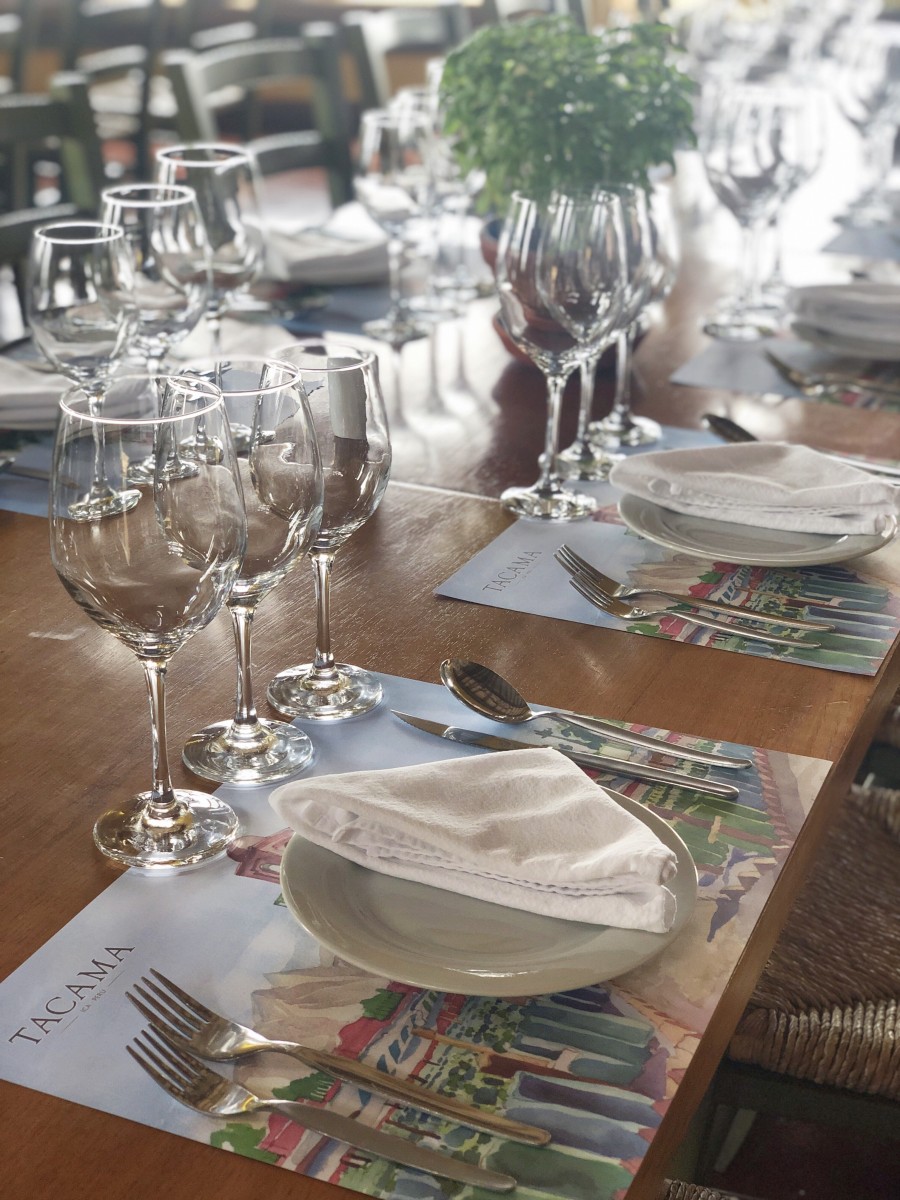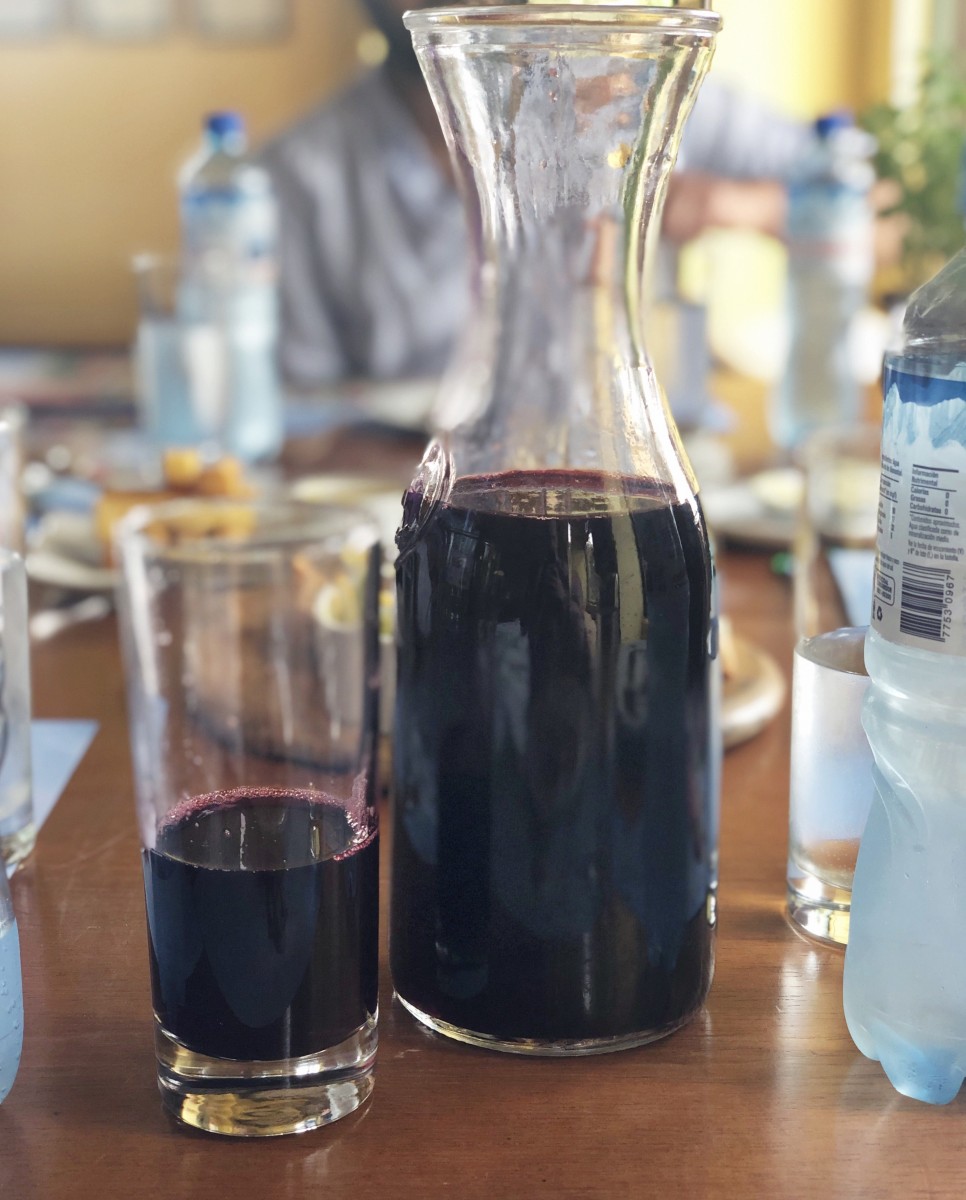 Here I got to try chicha morada and oh my gosh you guys it was so good. This purple corn drink is a traditional drink they give kids in Peru. It's so good.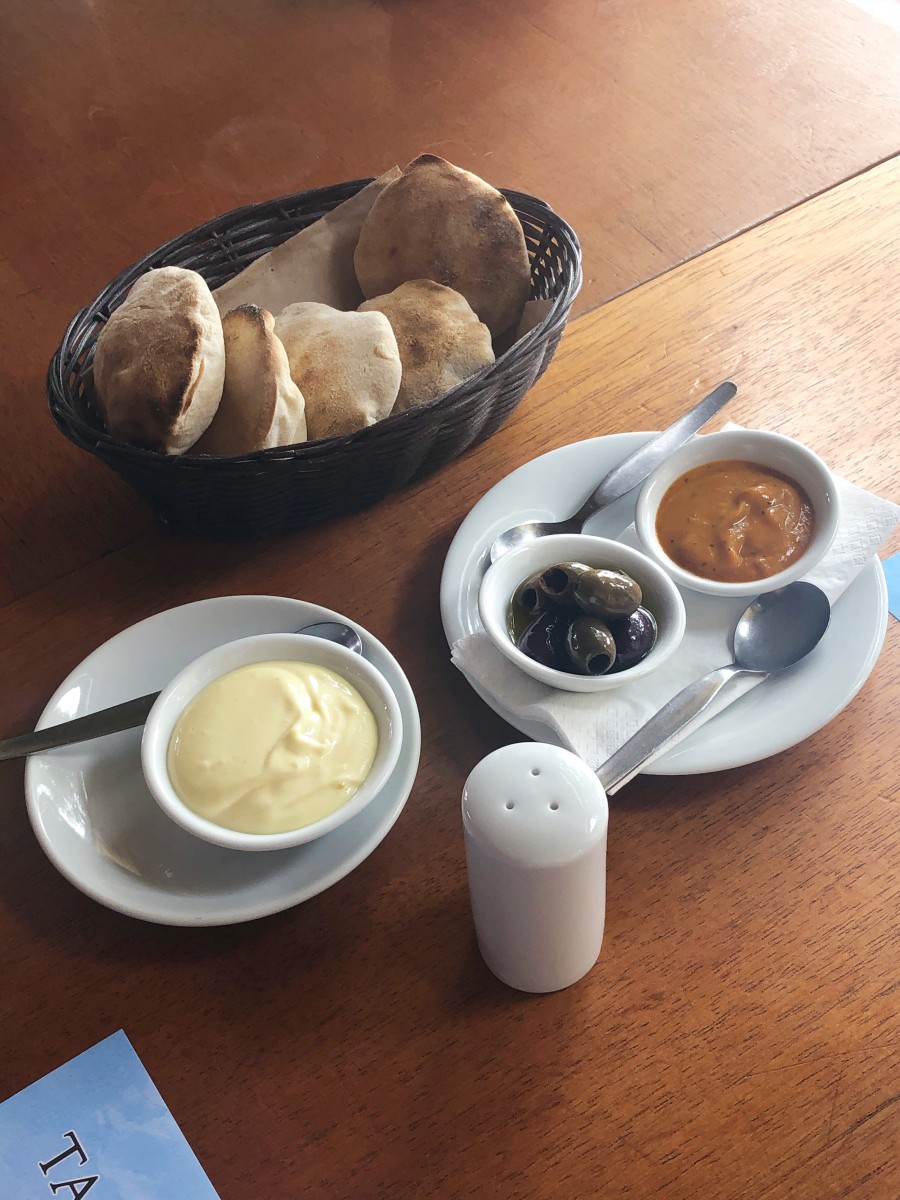 Pan chuto Peruvian puffed bread with delicious dips and olives. I devoured this.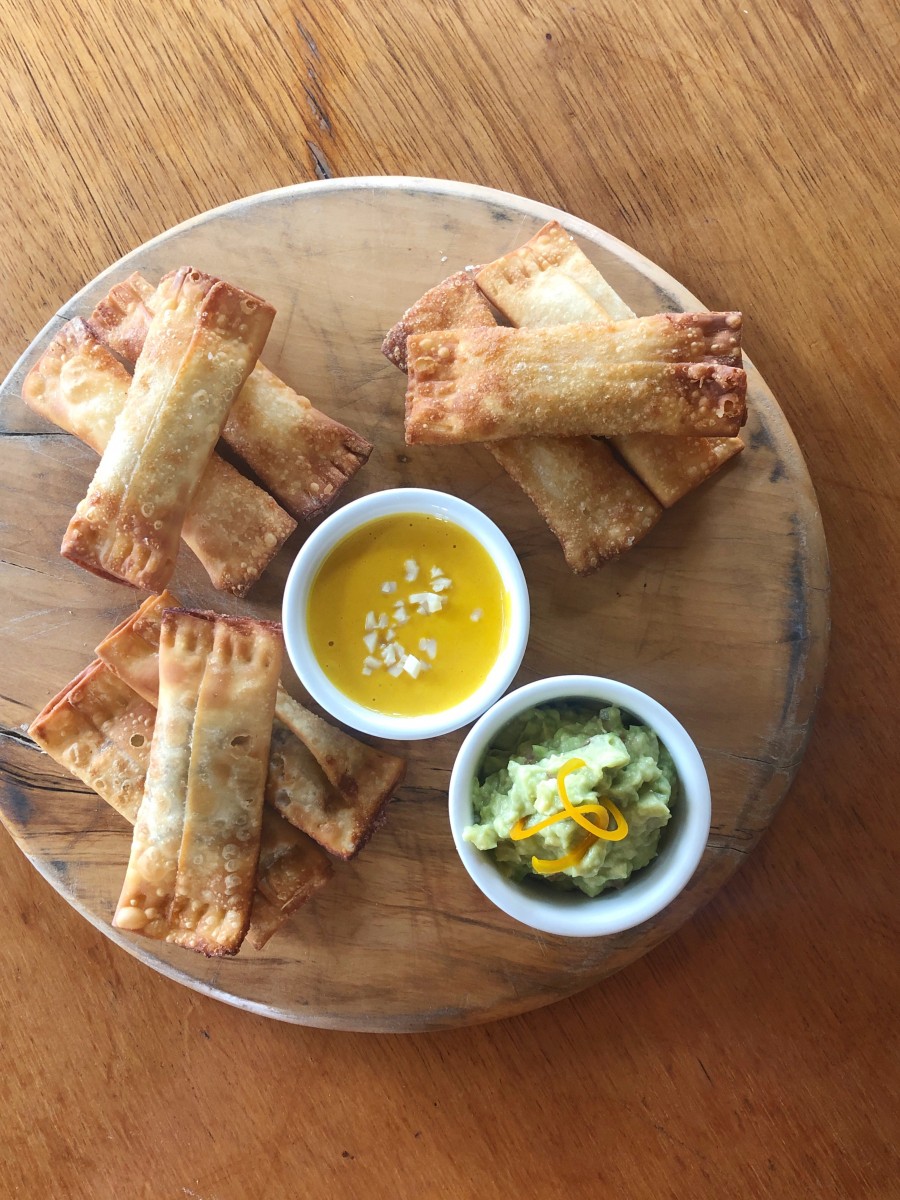 More delicious Peruvian appetizers. Seriously, everything at this winery is incredible.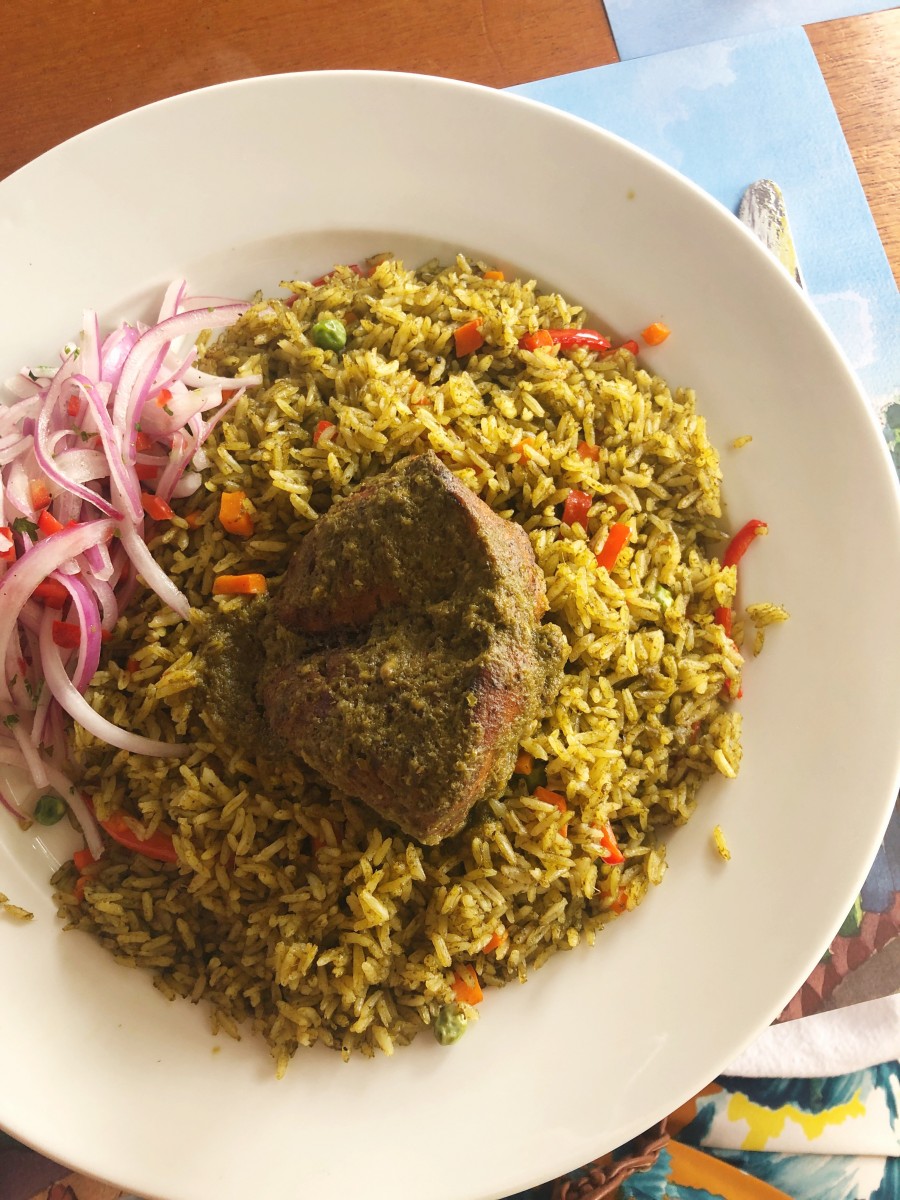 This was the one and only time I ordered the famous arroz con pollo dish in Peru. And it also happened to be my very favorite meal out of the whole two weeks. I so wish I could pull this out of my computer screen and eat it again.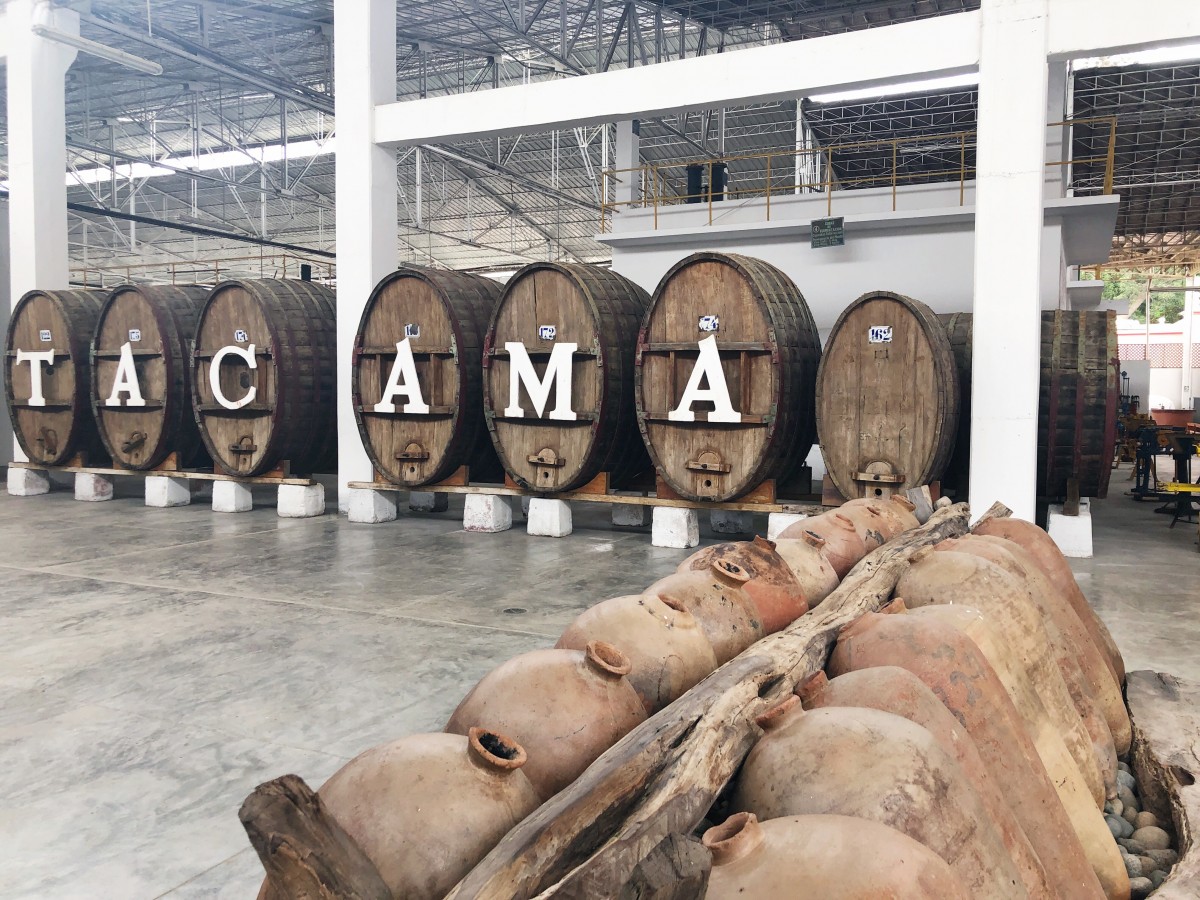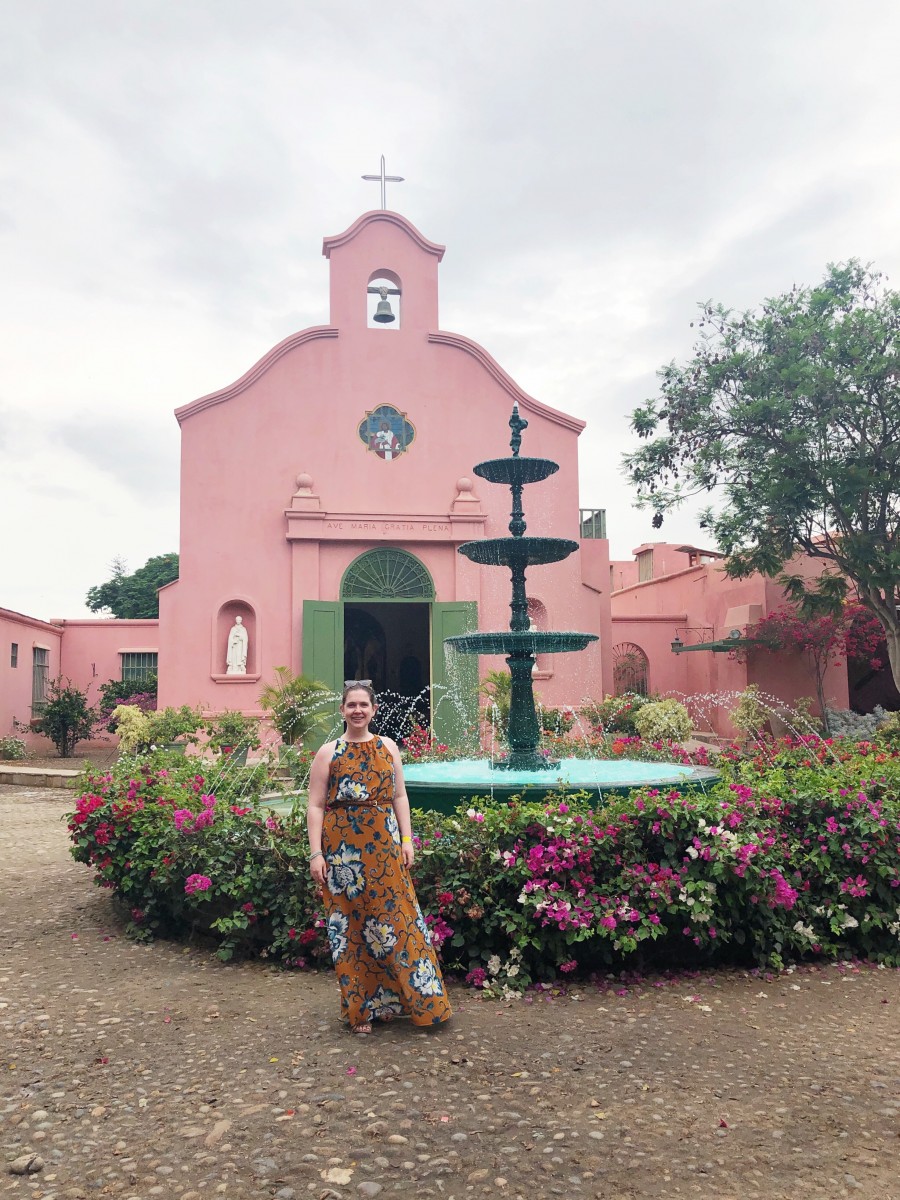 Museo de Sitio "Julio C. Tello" de Paracas
I love museums so I was very excited to get to check out the Museo de Sitio "Julio C. Tello" de Paracas. We had a tour guide that was so knowledgeable and informative that he really brought the place to life. Did you know that for having less than 1% of the Earth's ocean Peru produces 10% of the world's fish? Peru is also unfortunately one of the top 10 countries affected by global warming.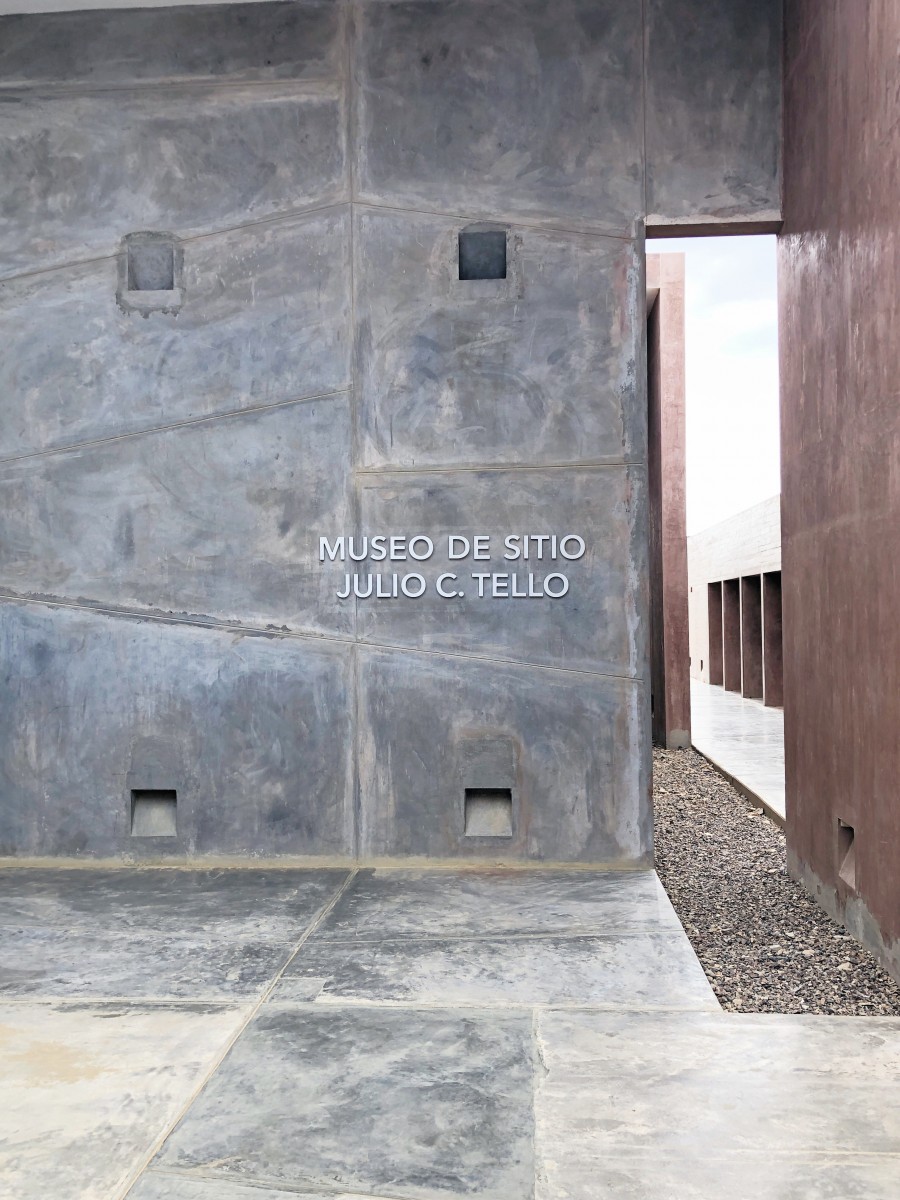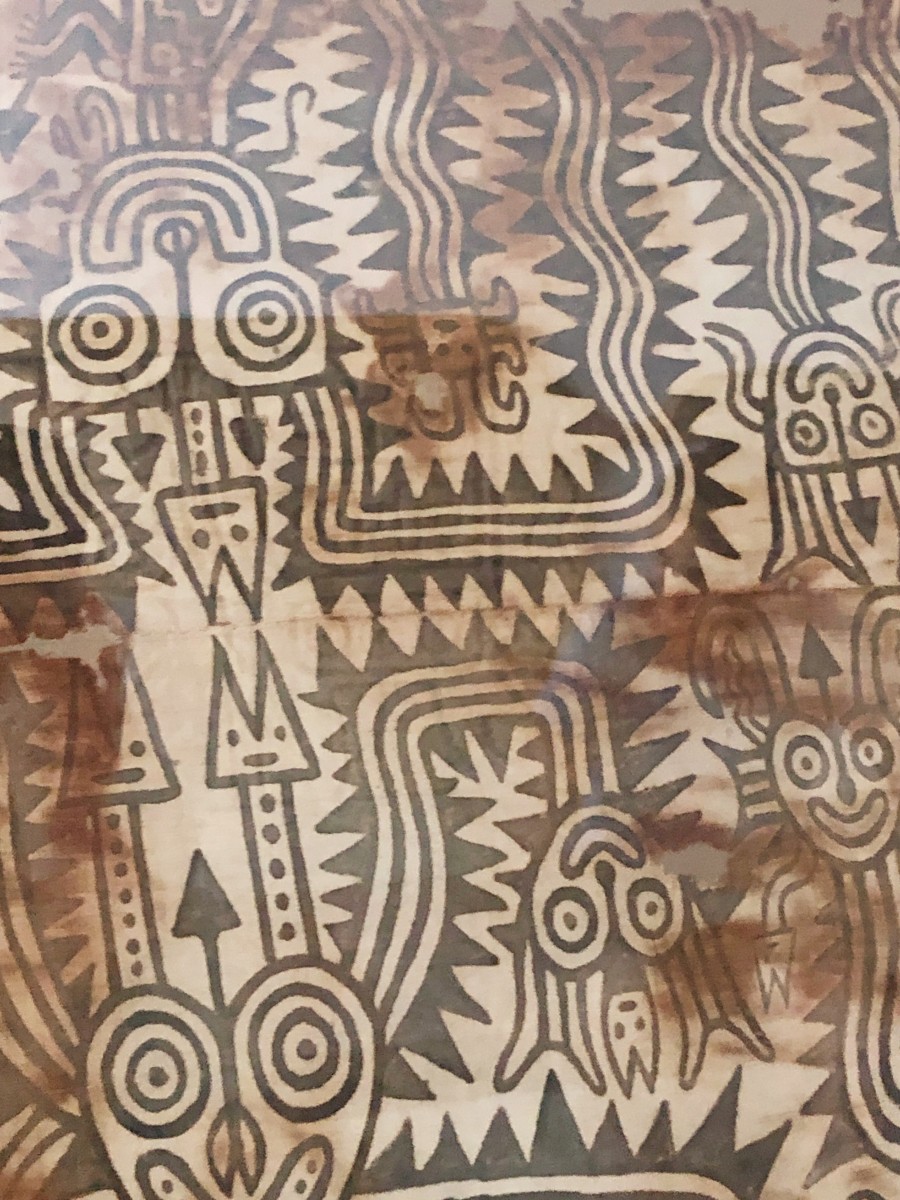 We got to see ancient Peruvian textiles.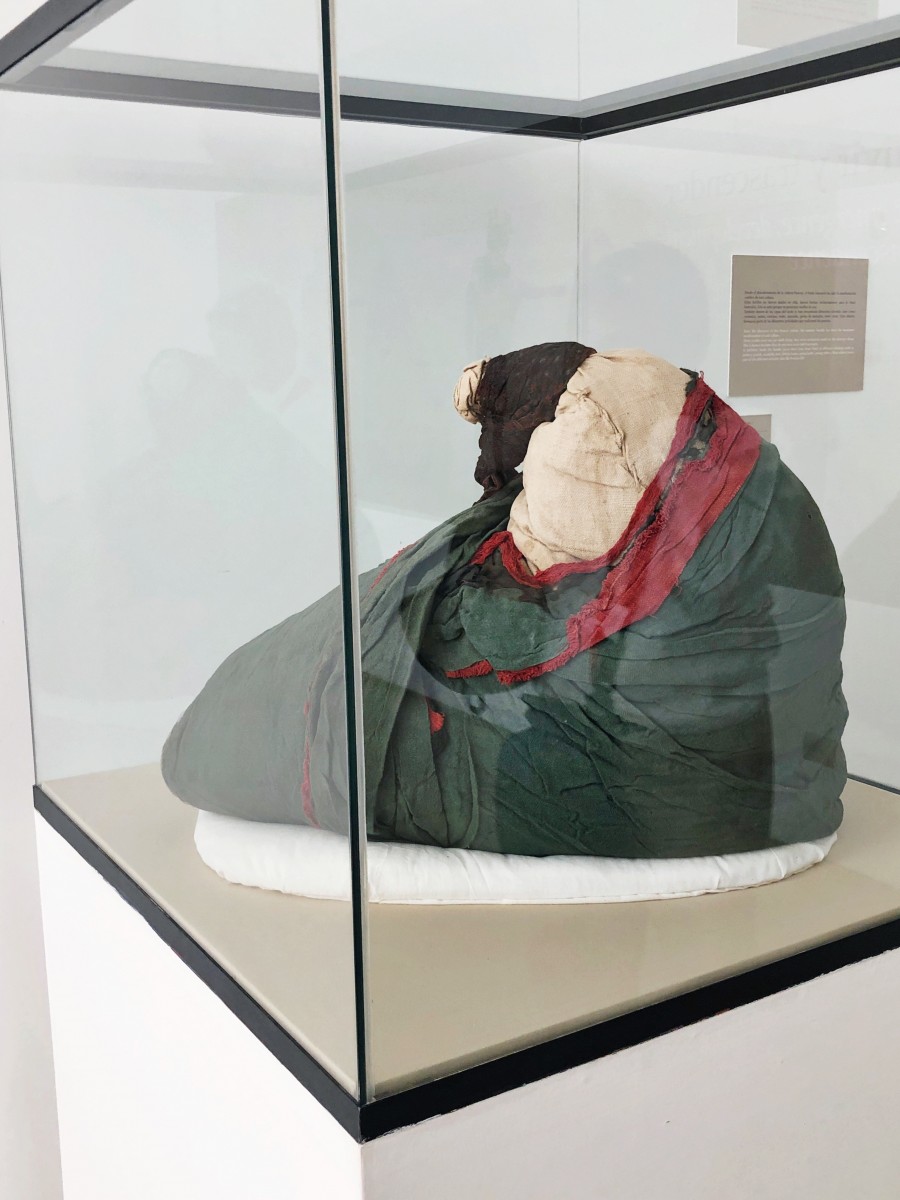 And real mummy bodies! This is how Peruvians buried their dead back in the day.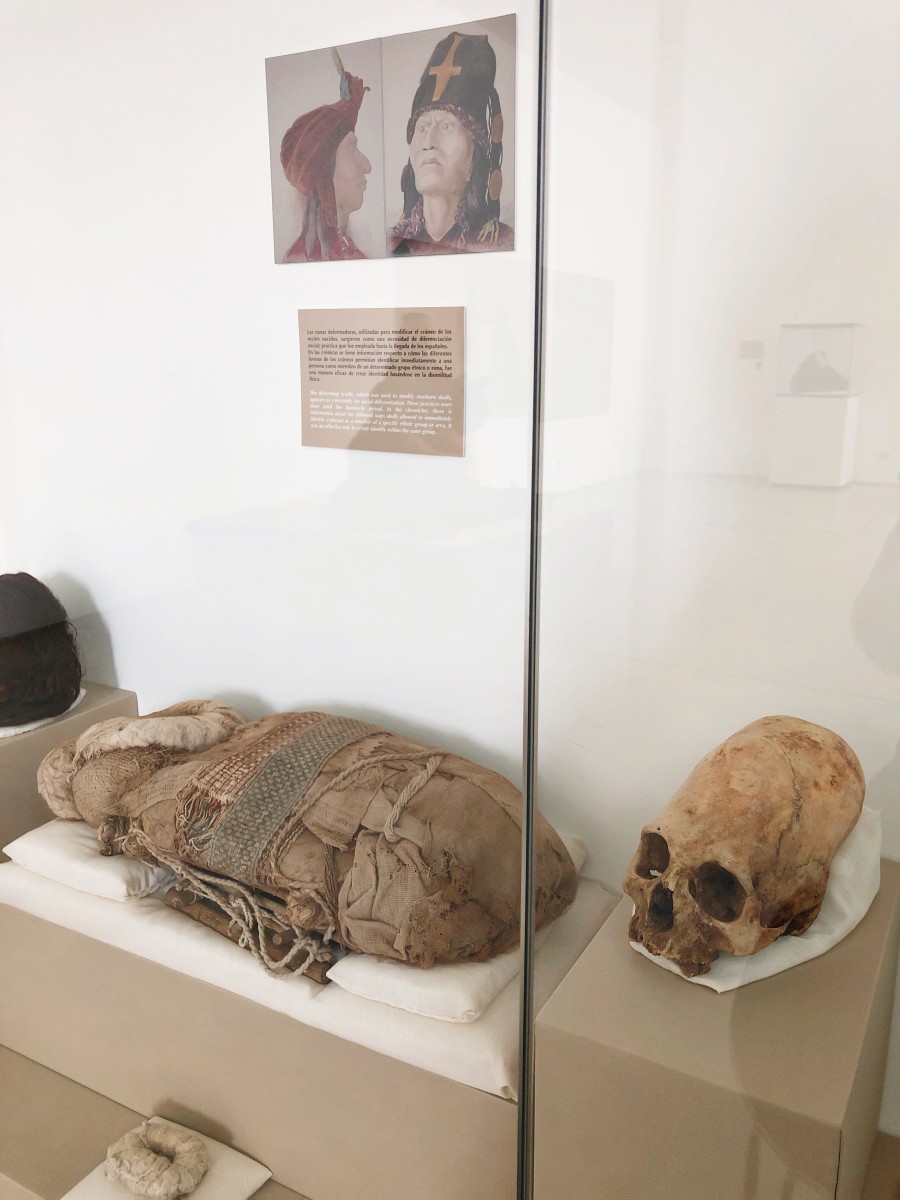 And much like foot binding and corsets, ancient Peruvians also found ways to torture themselves and their bodies. Royal Peruvians would elongate their skulls as children to show status and prominence. Talk about ouch!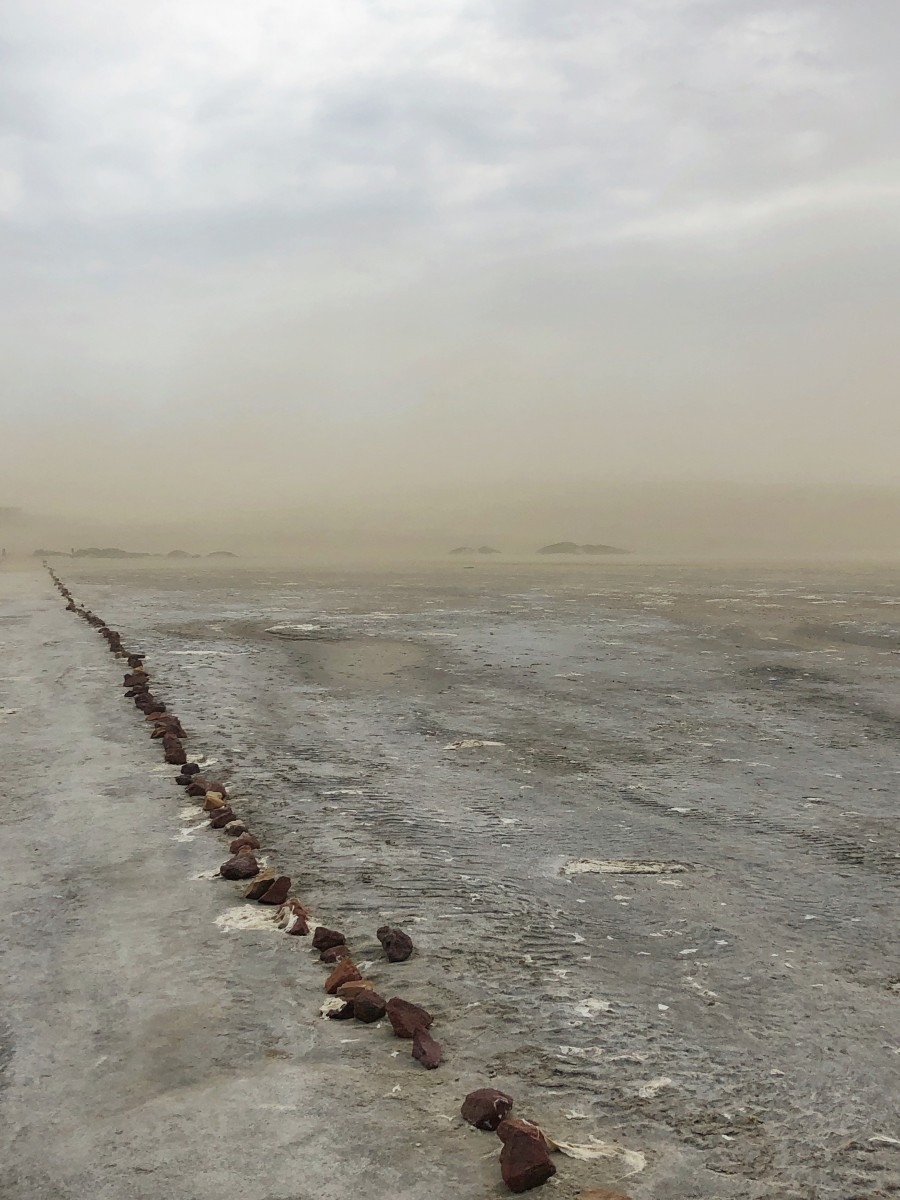 On the way out we got caught in a Peruvian desert sandstorm. It wasn't scary, but quite the windy experience and made me very happy I had waited to have LASIK until after the trip!
Il Covo
I never thought I'd be eating Italian in Paracas, but we went out to the downtown area for the night and had a great time at Il Covo.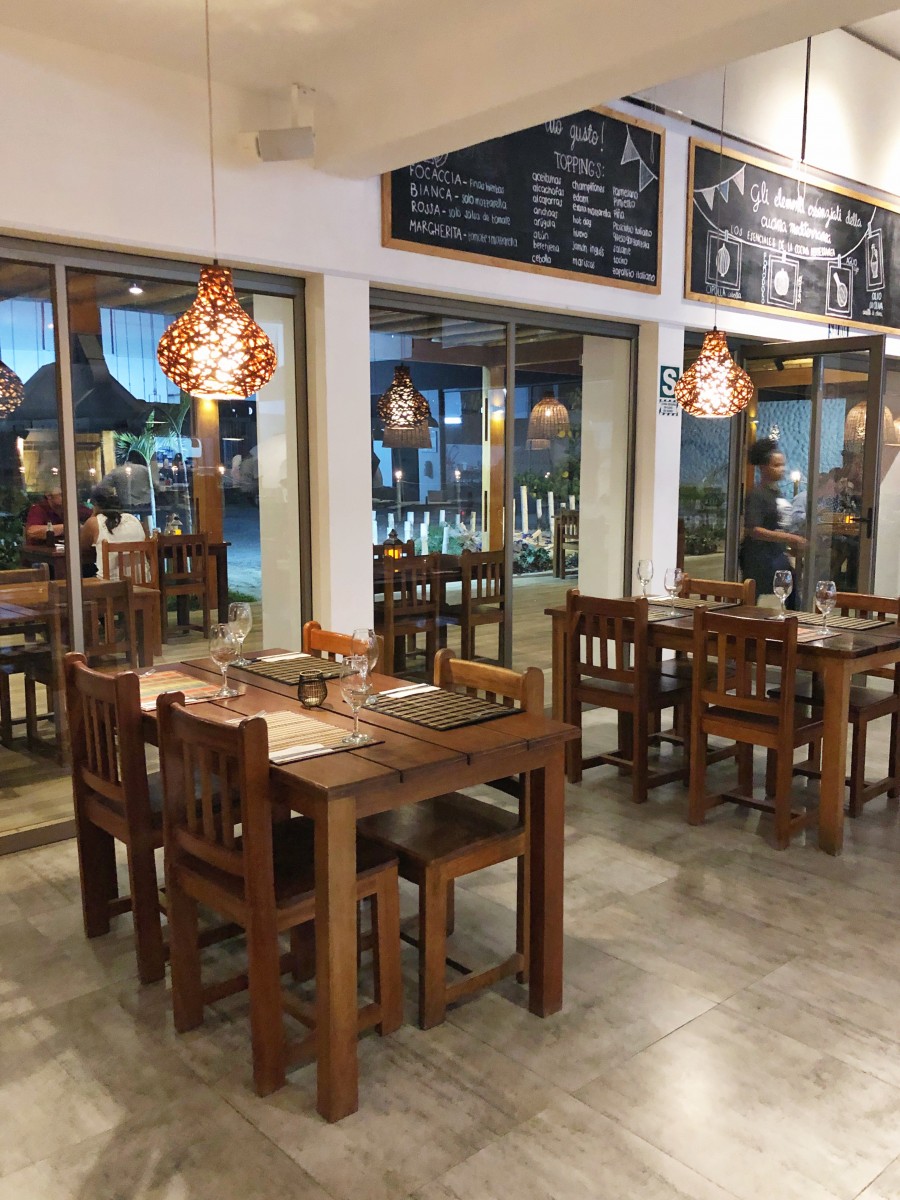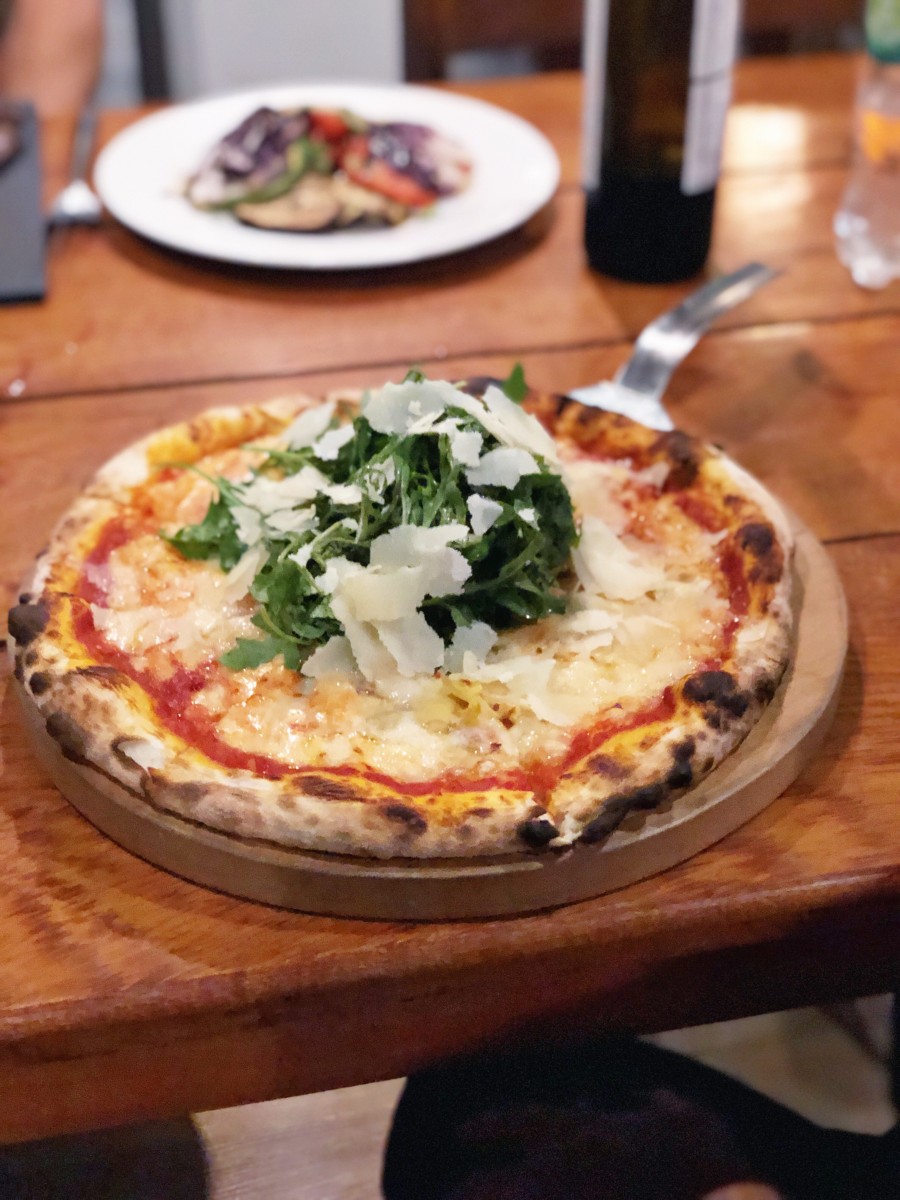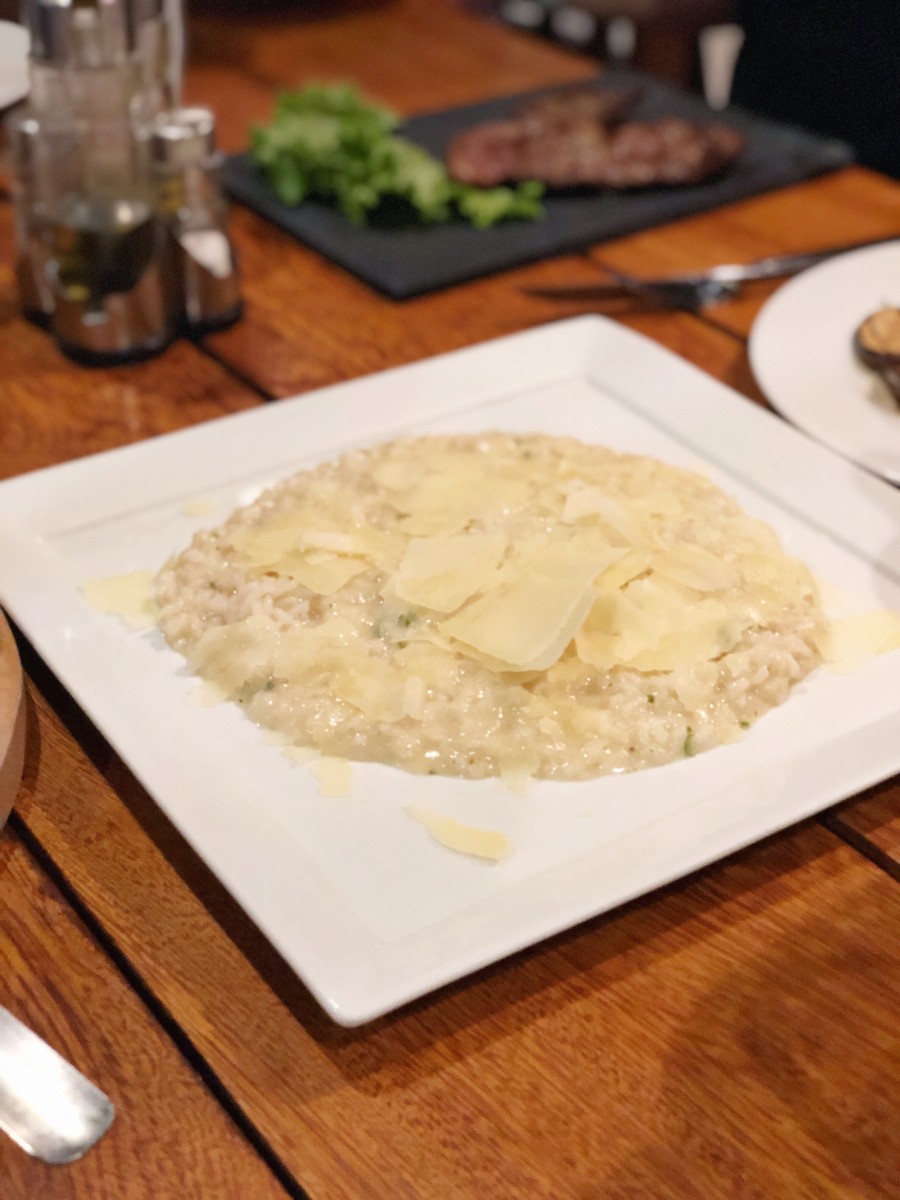 Paracas National Reserve
When I mentioned Paracas has some of the most beautiful beaches, these are the ones I was talking about. How absolutely stunning is this coastline? I loved the black sand beaches! Paracas National Reserve is absolutely worth visiting.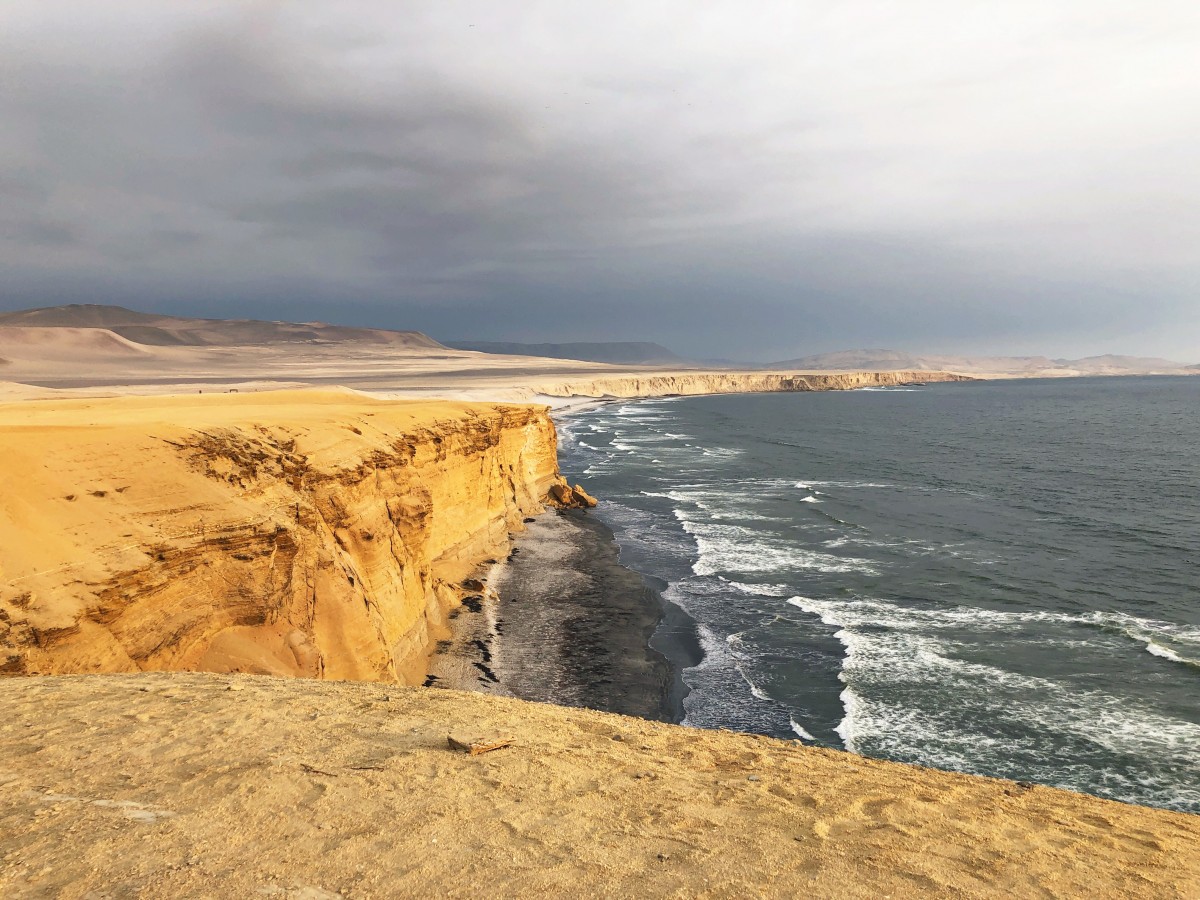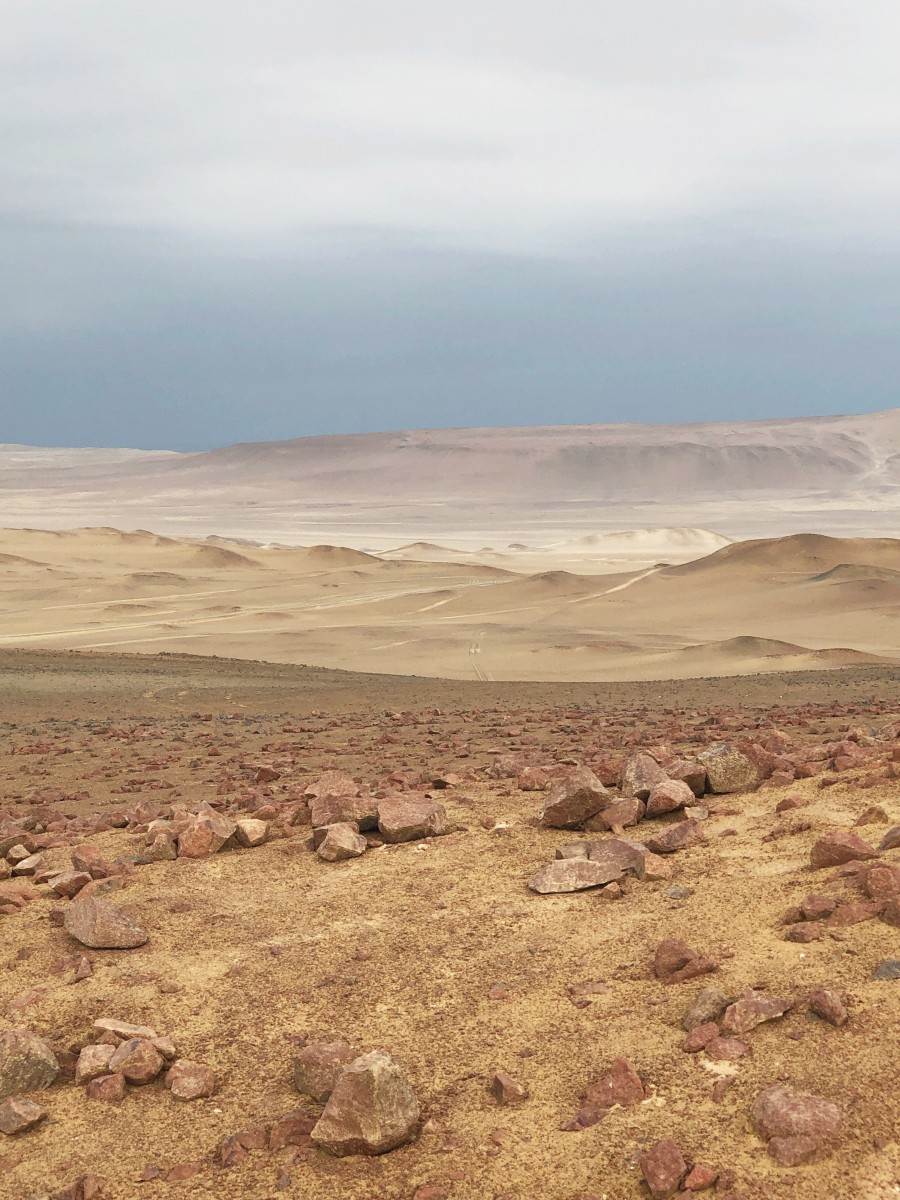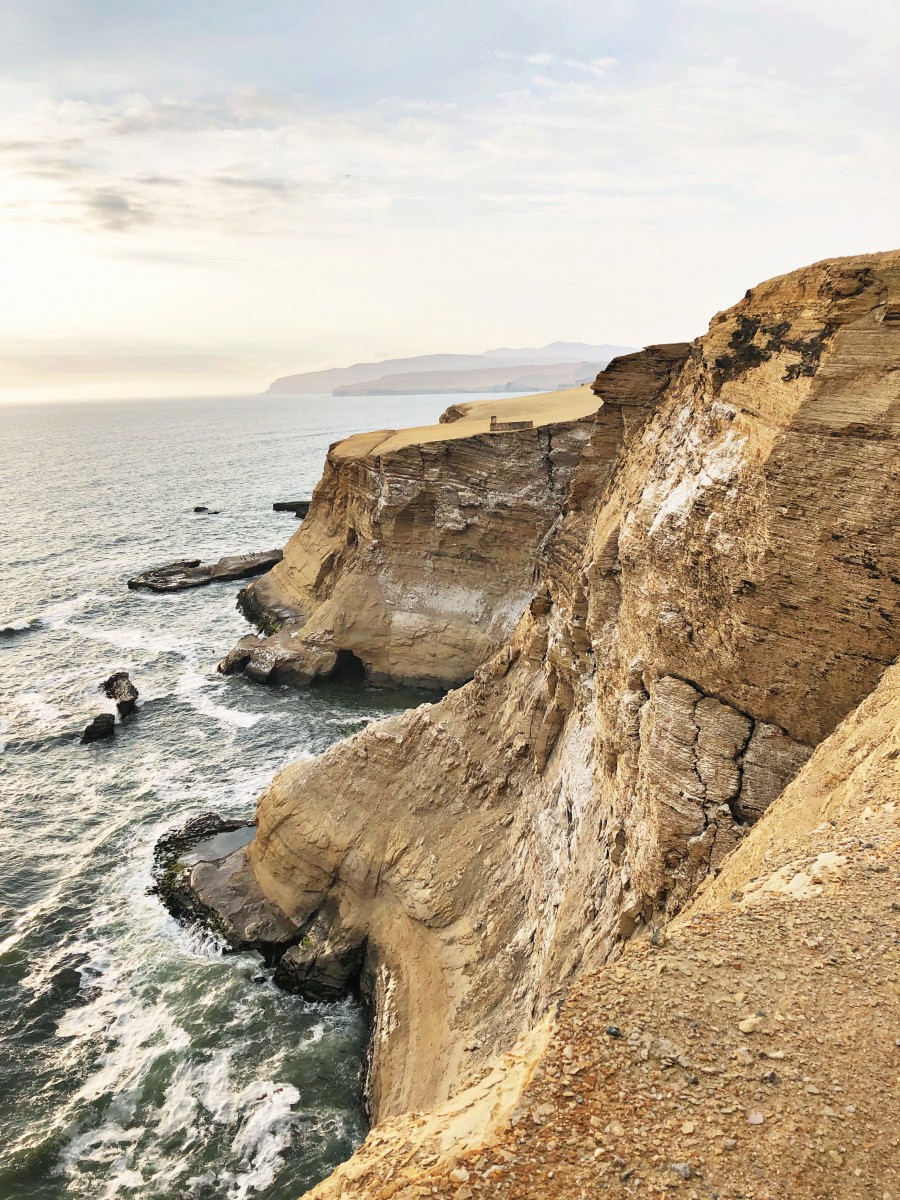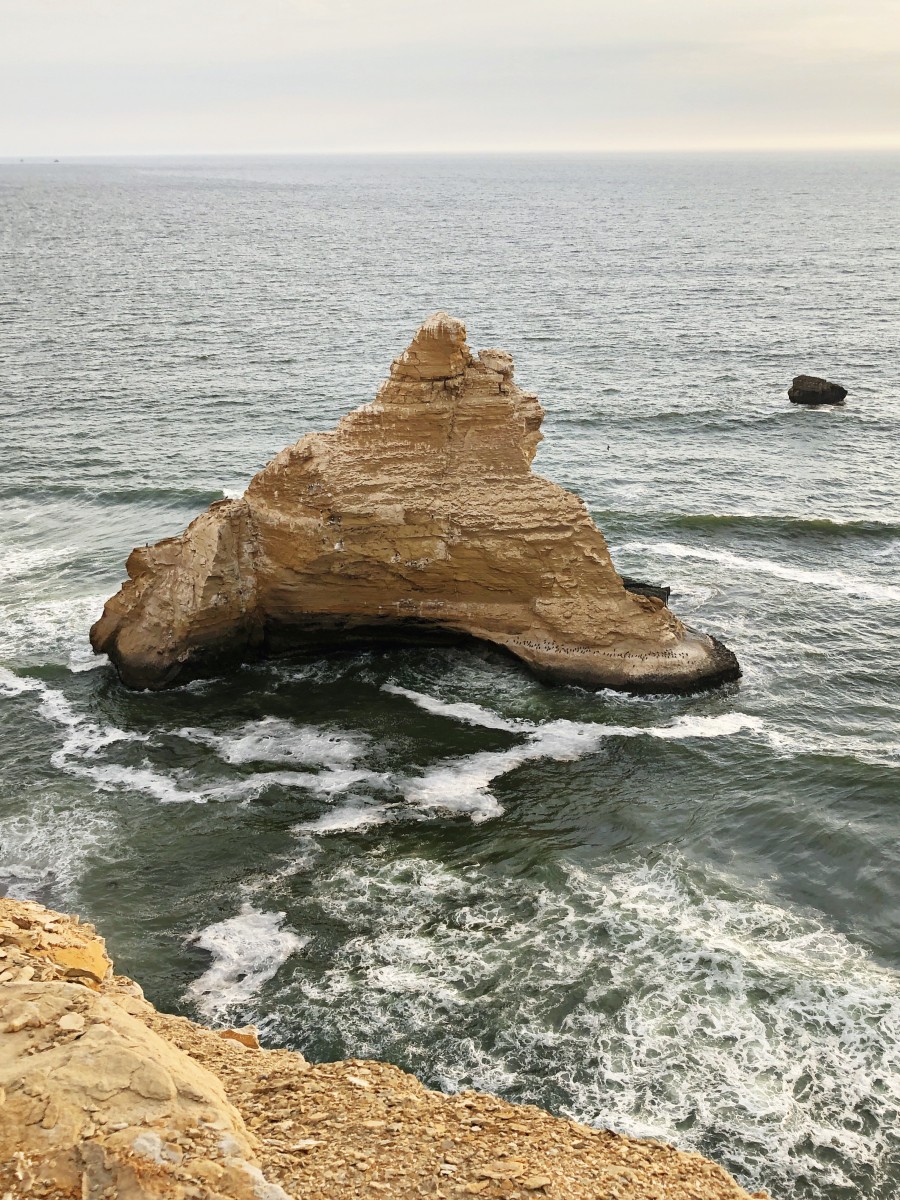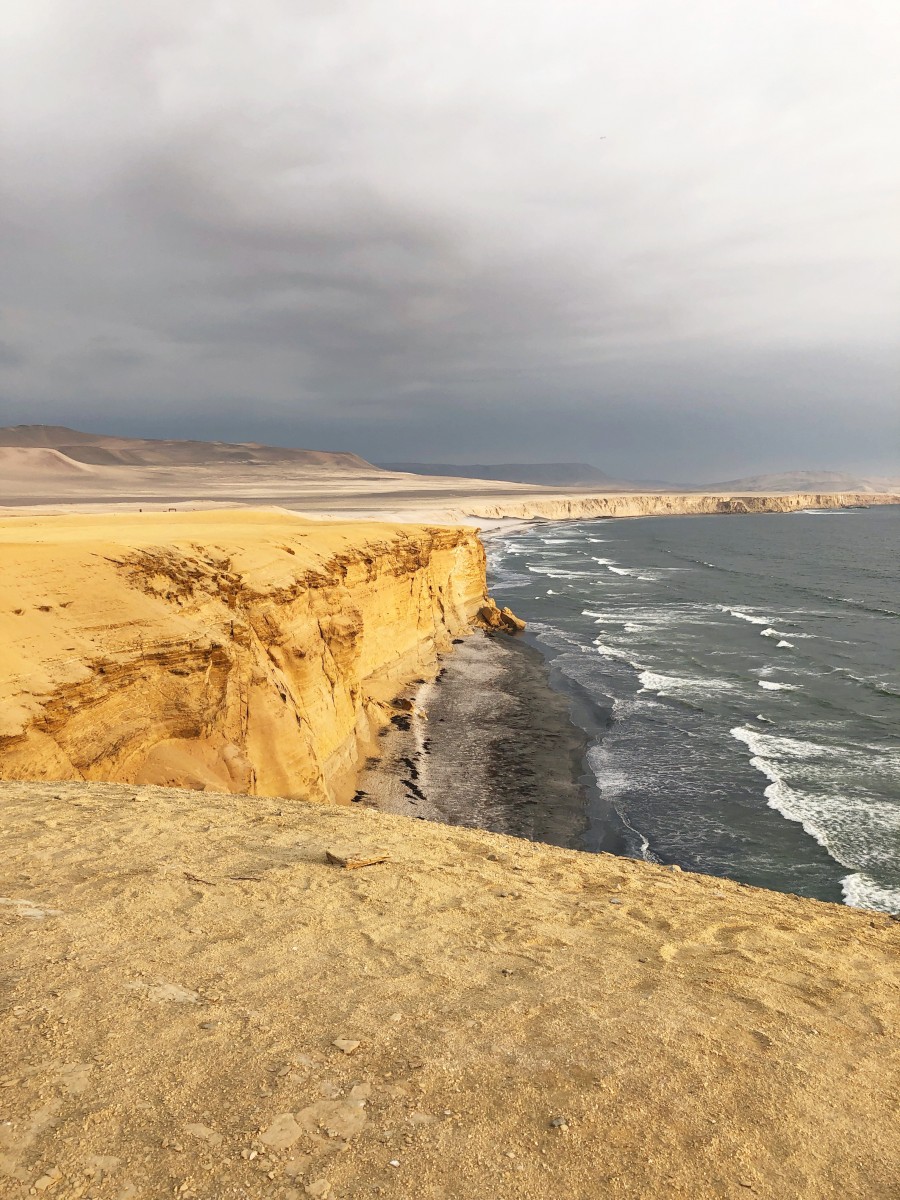 Bellestas Islands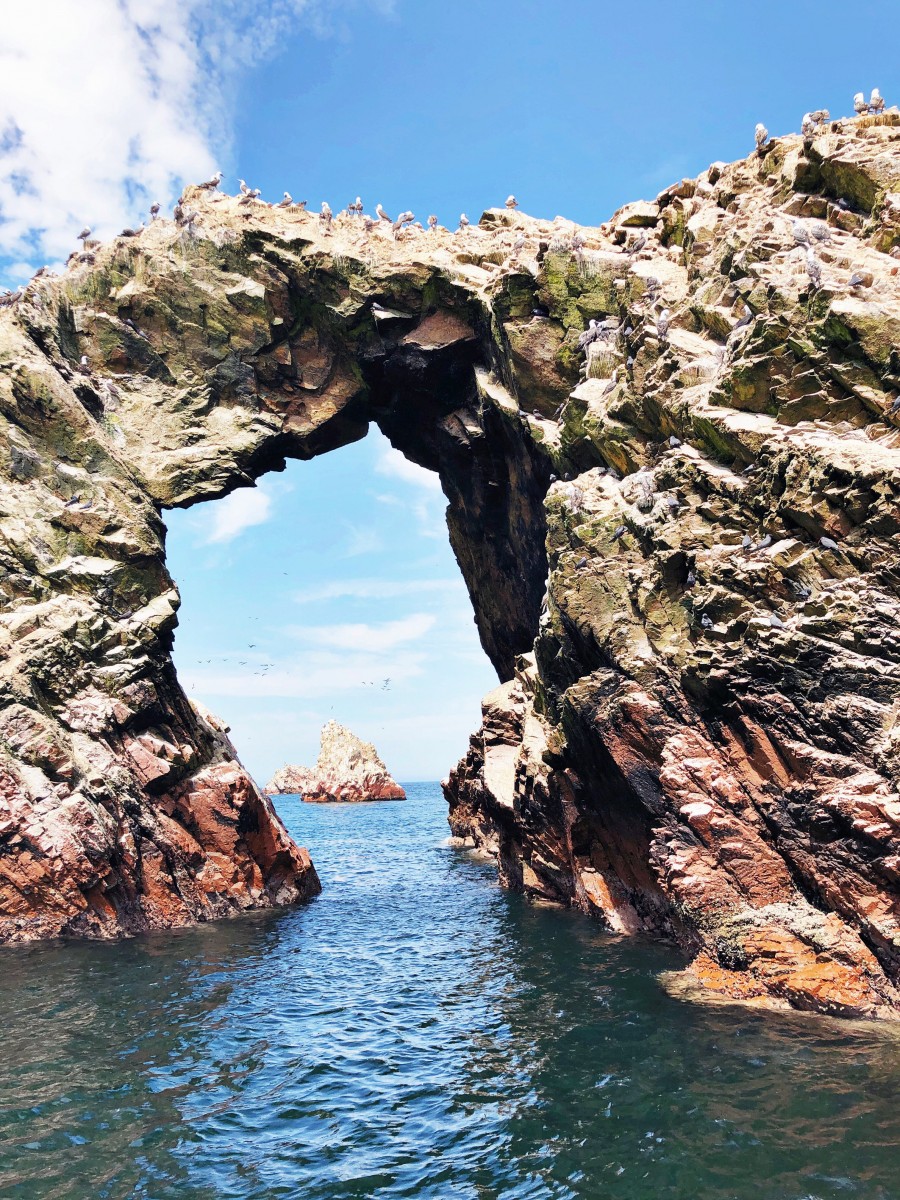 If you visit Paracas you absolutely have to visit Bellastas Islands. We took a boat ride right from our hotel to see these gorgeous islands teeming with thousands of species of birds (including penguins!) and sea lions.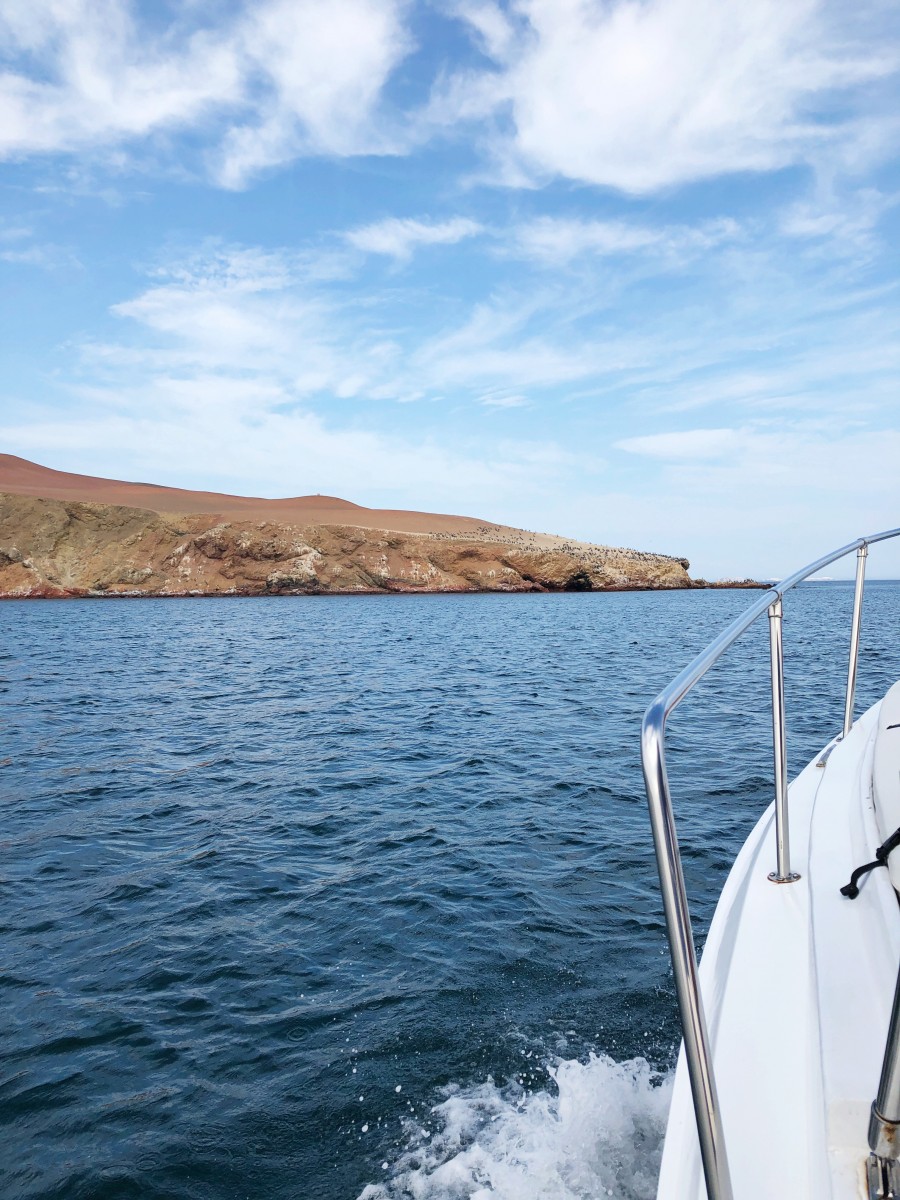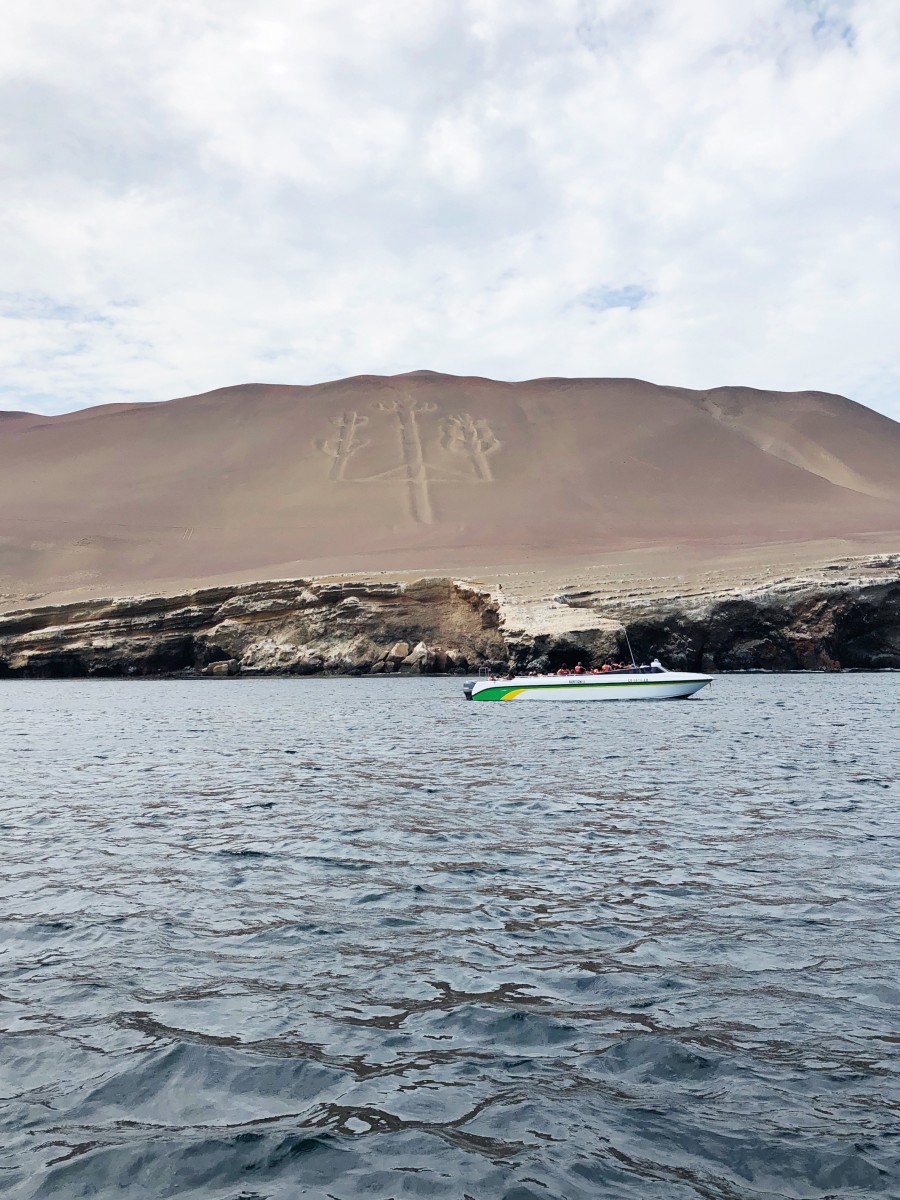 We passed the mysterious Paracas Candelabra. No one knows why or how it got there but there are lots of theories. It's from 200 BC and thanks to where it was carved in the mountain, was never eroded by wind or water.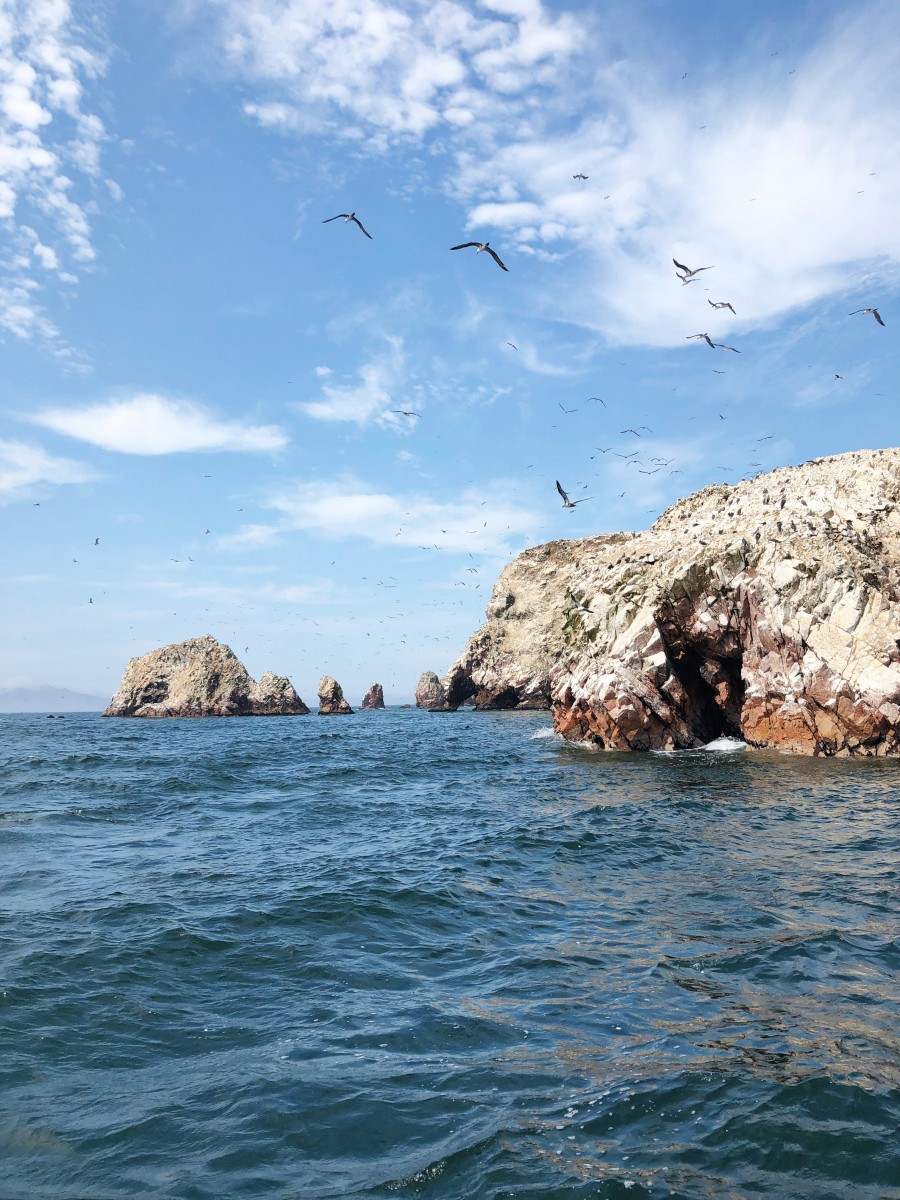 Driving up to the islands, I have never surrounded by so many birds! Or smelled so much bird poop. Woof. While this stuff stinks, it was and still is a a goldmine for the local economy. (And has a rather crazy history if you want to read up on "Paracas guano.")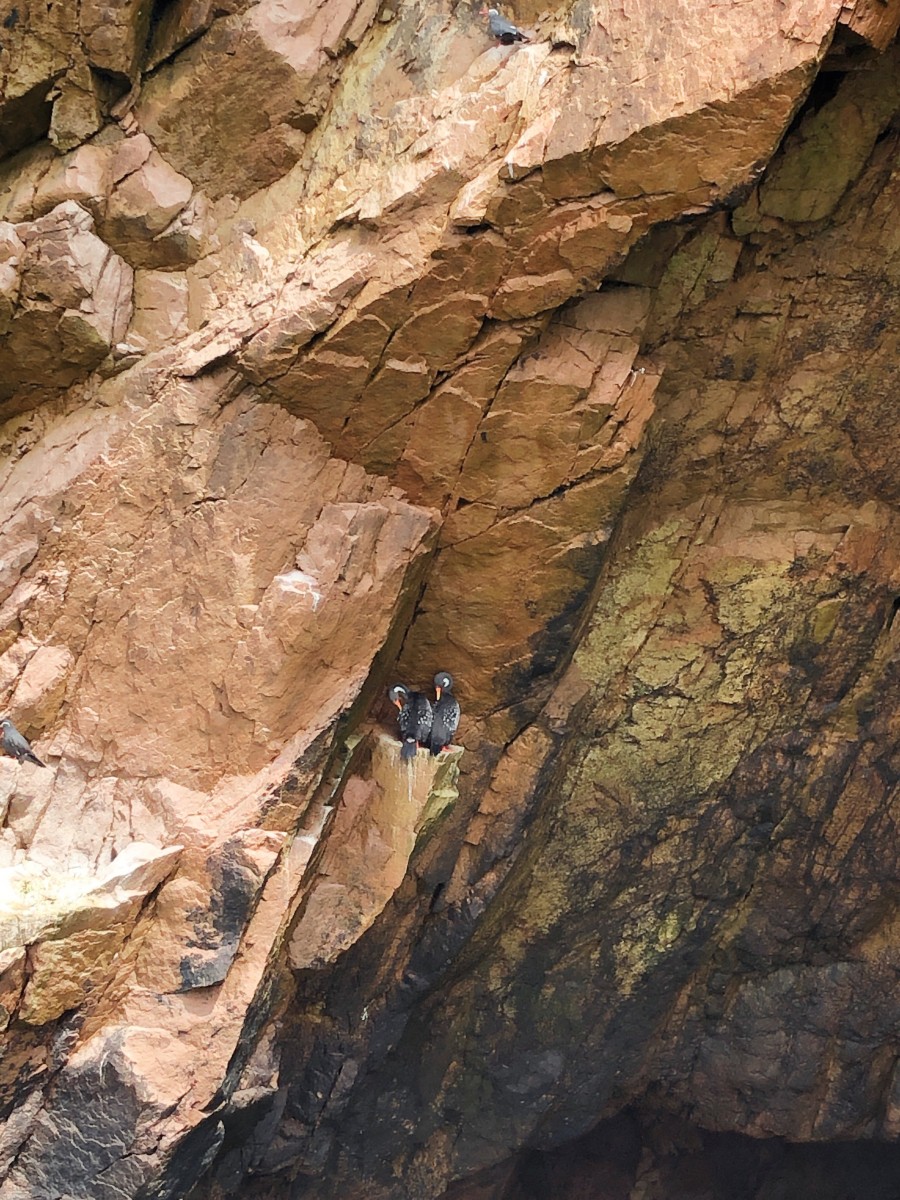 I can't remember the name of these birds but I remember that they mate for life and then like to find a more secluded area to live out their lives together.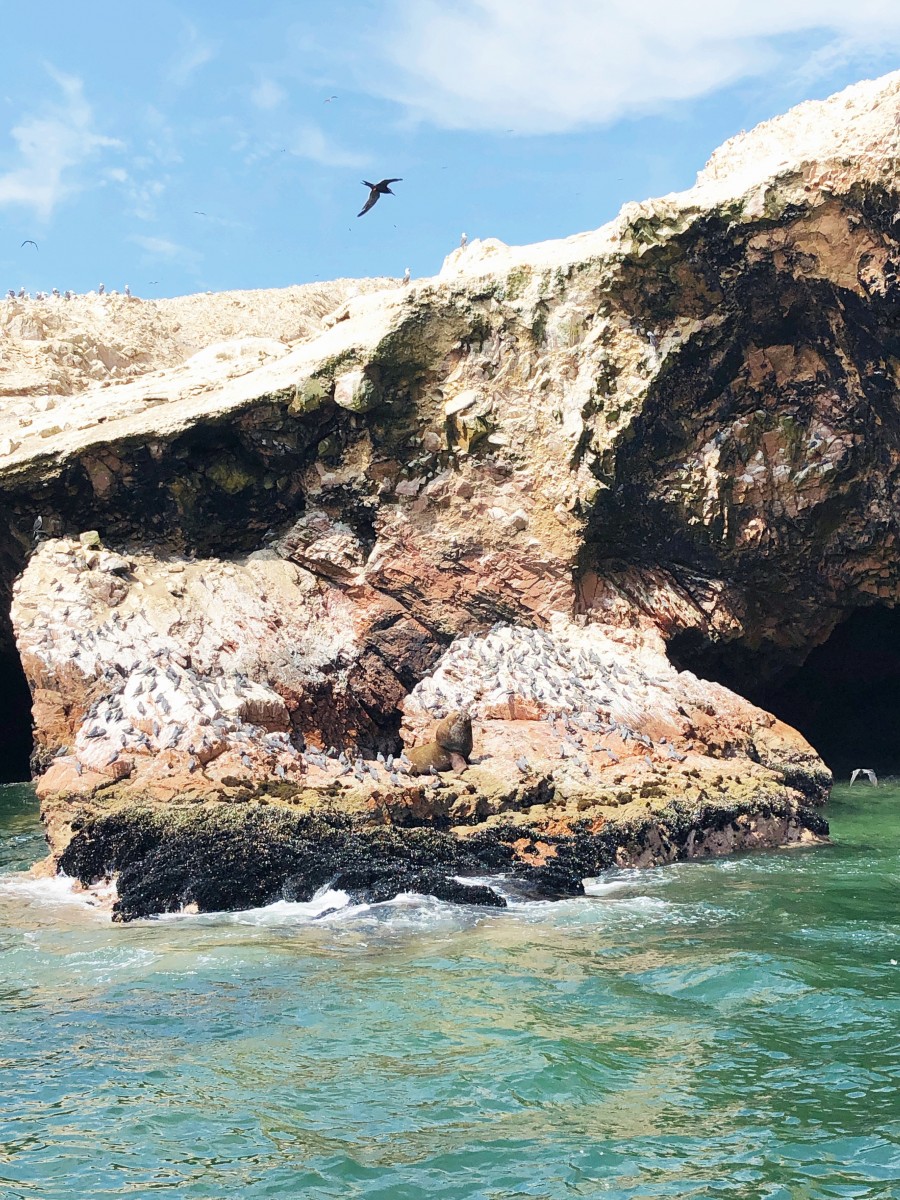 The proudest sea lion. Seeing it jump into the ocean was another moment I will never forget.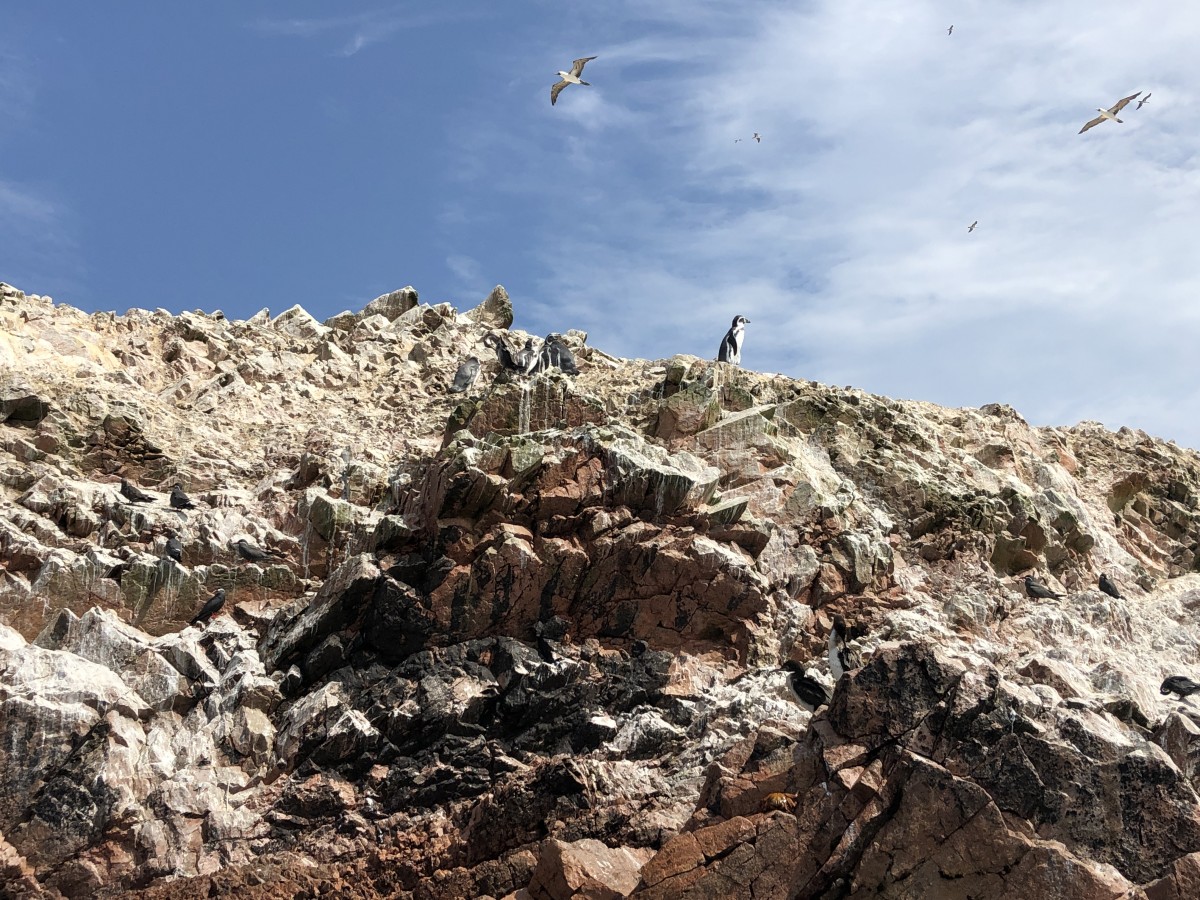 I still have not gotten to touch a penguin but seeing some out in the wild in their natural habitat was pretty amazing.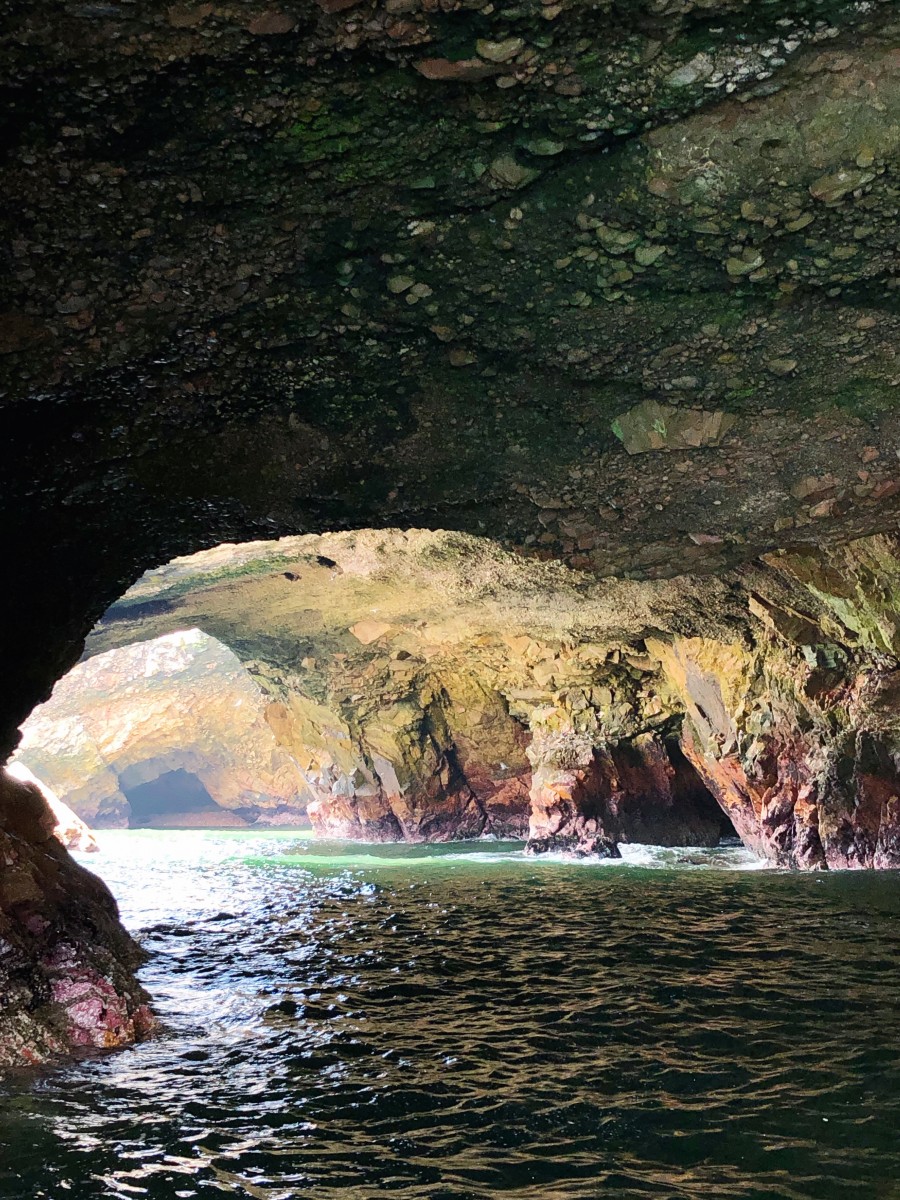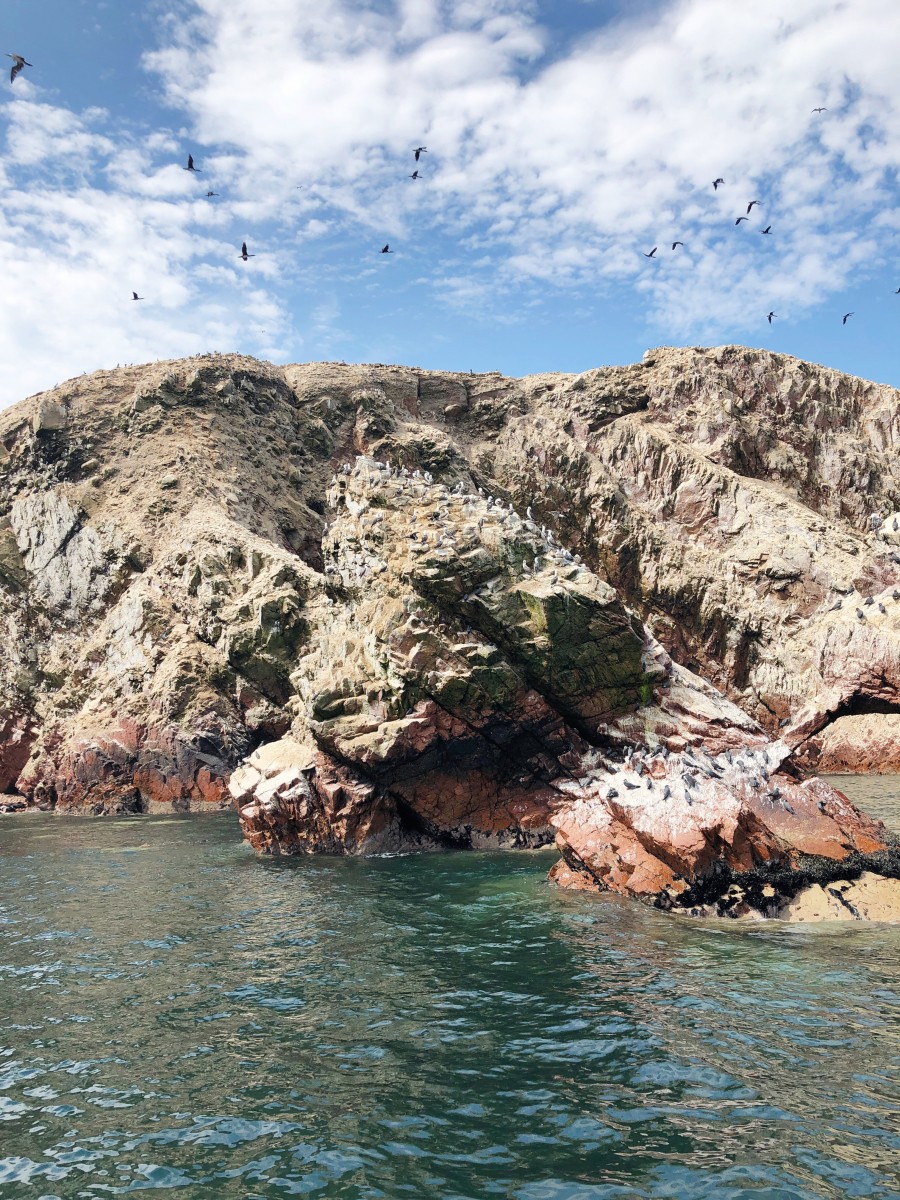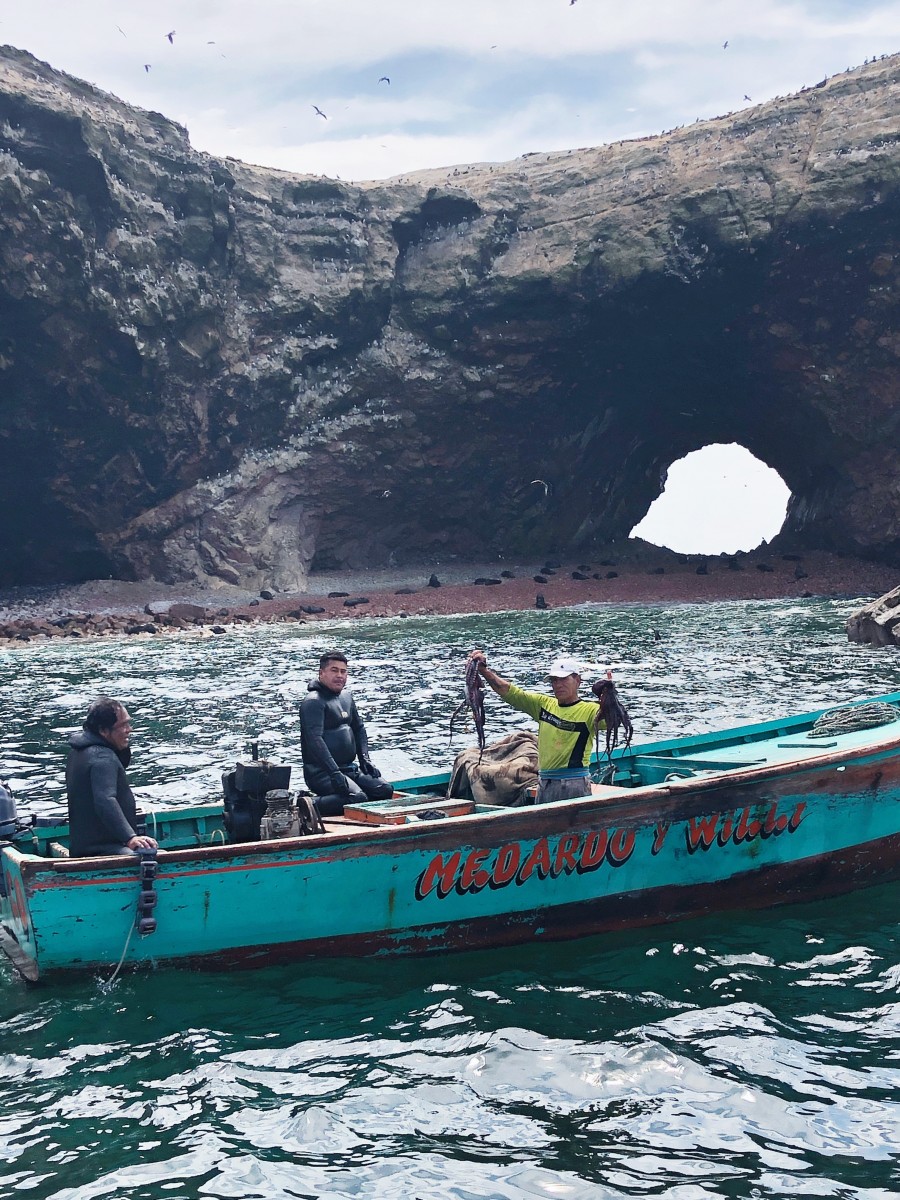 The only fisherman who are allowed to fish here are ones who use the traditional fishing methods (so they don't overfish). This guy holding up two octopus like it's NBD terrified me!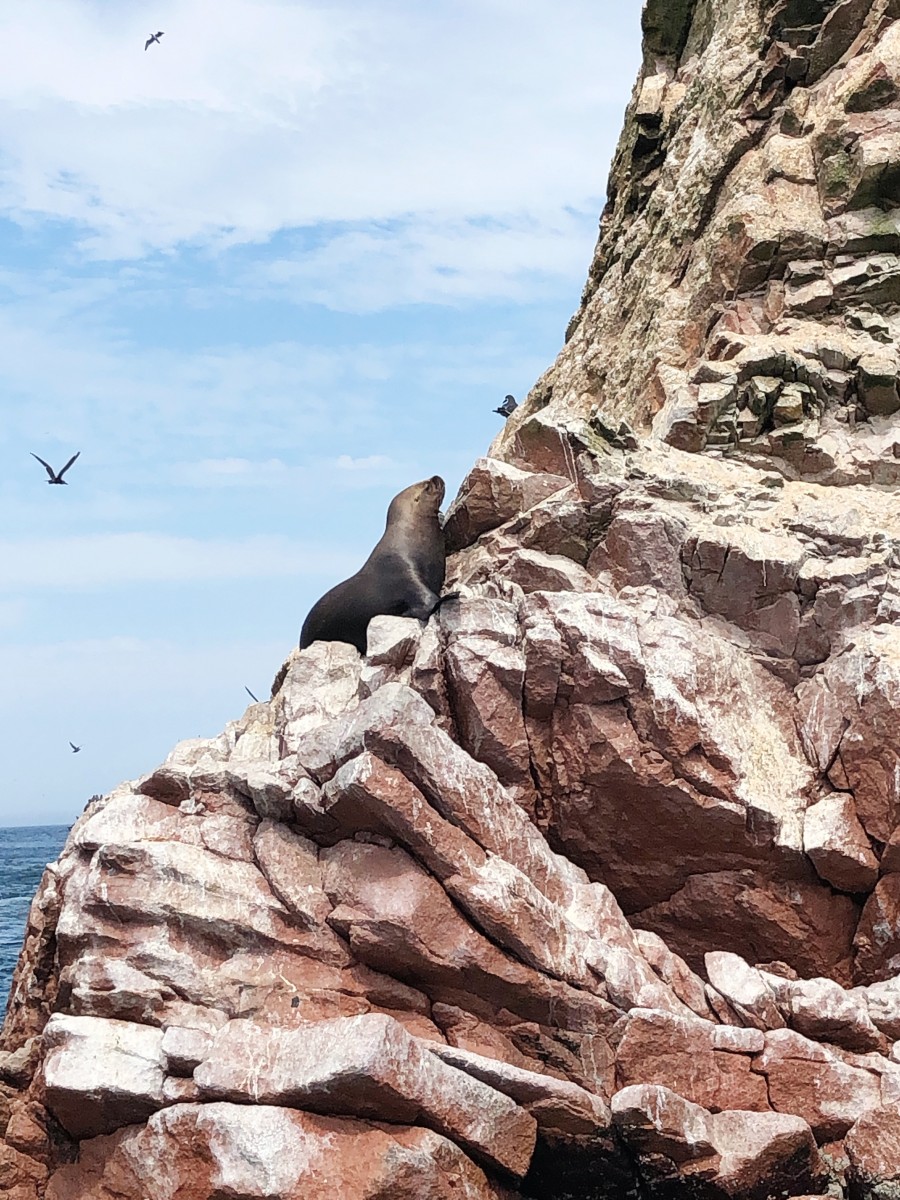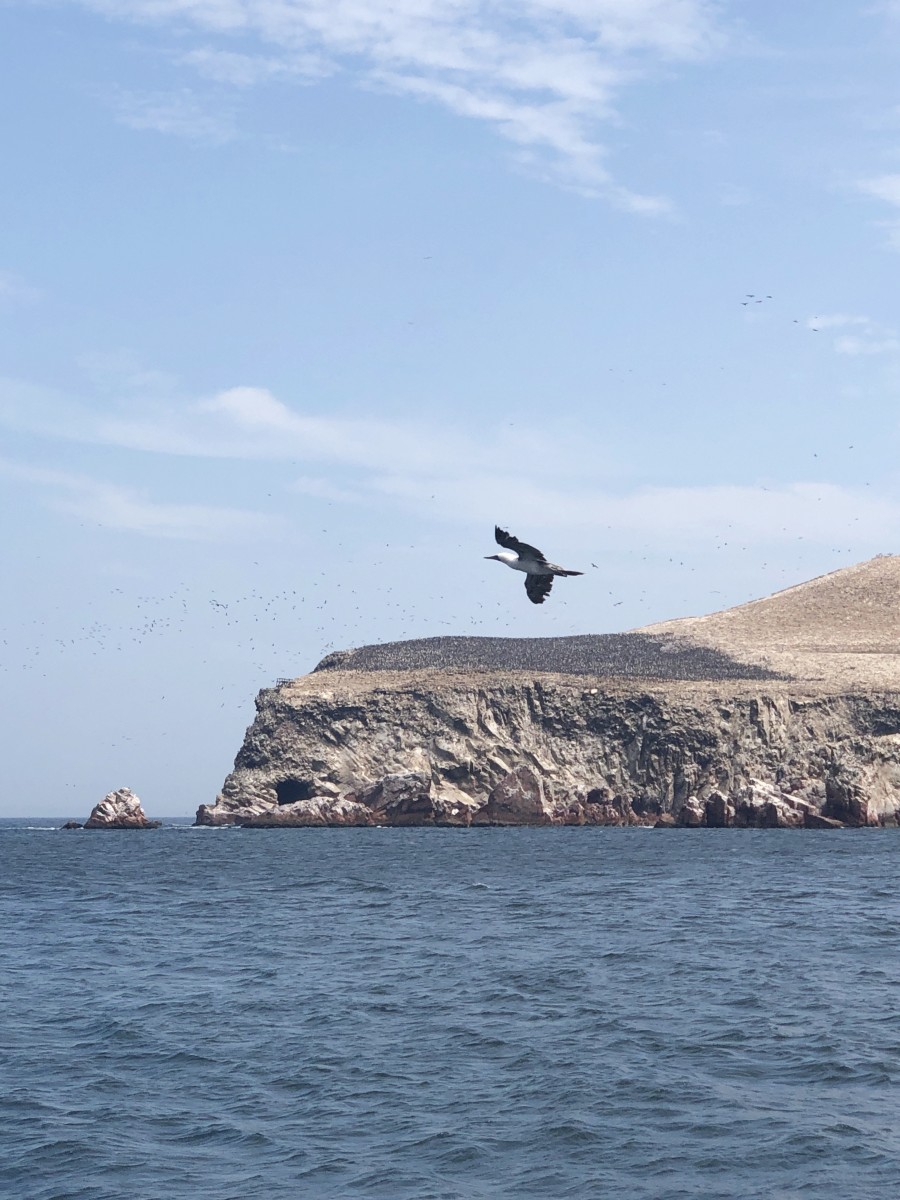 The islands are truly covered with birds! Birds everywhere!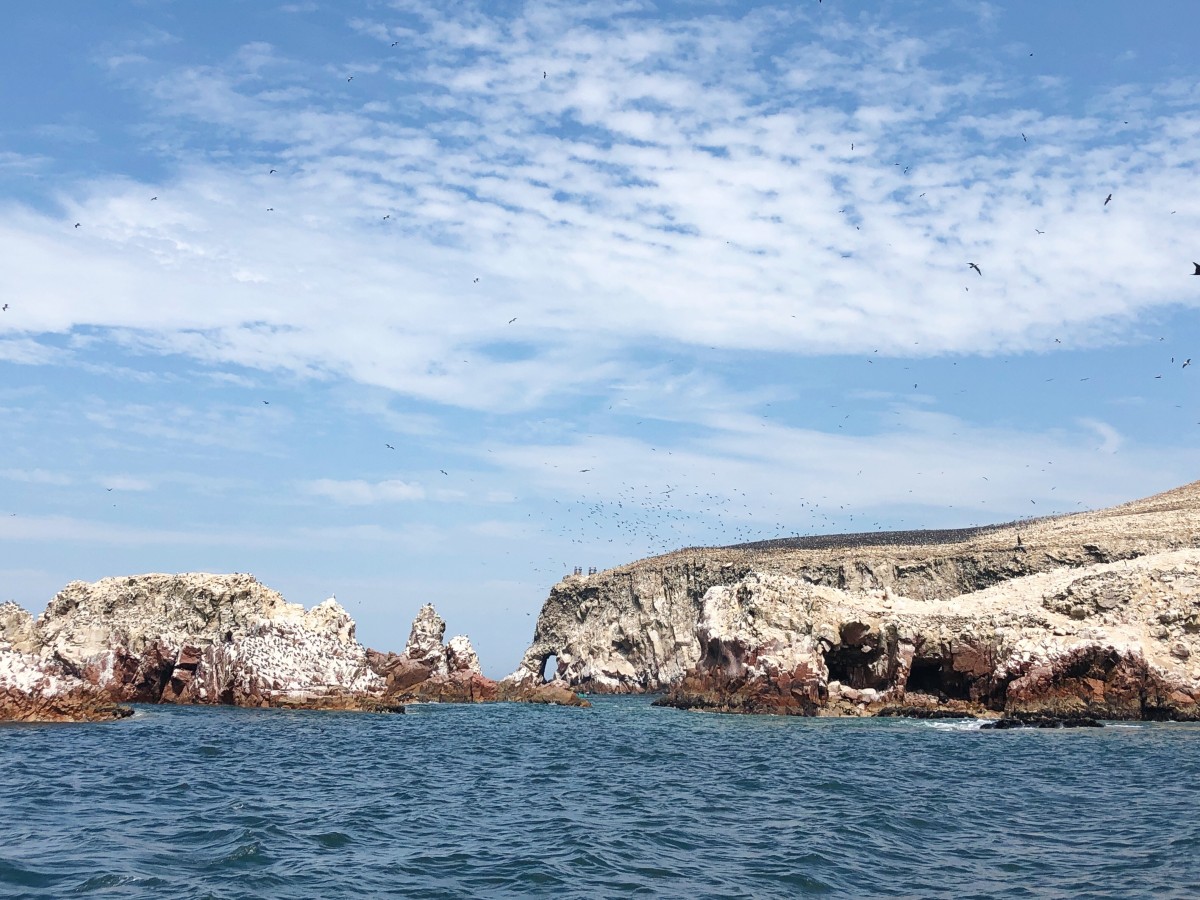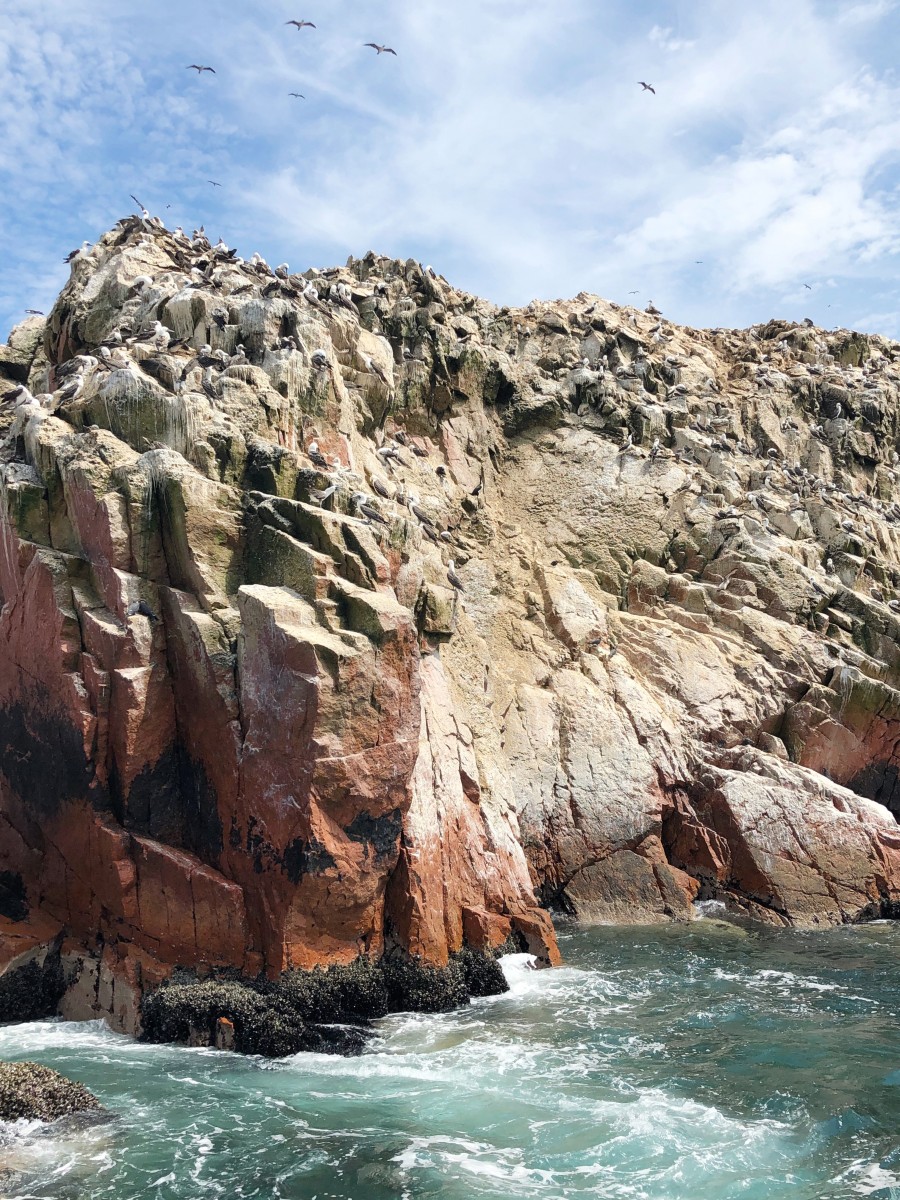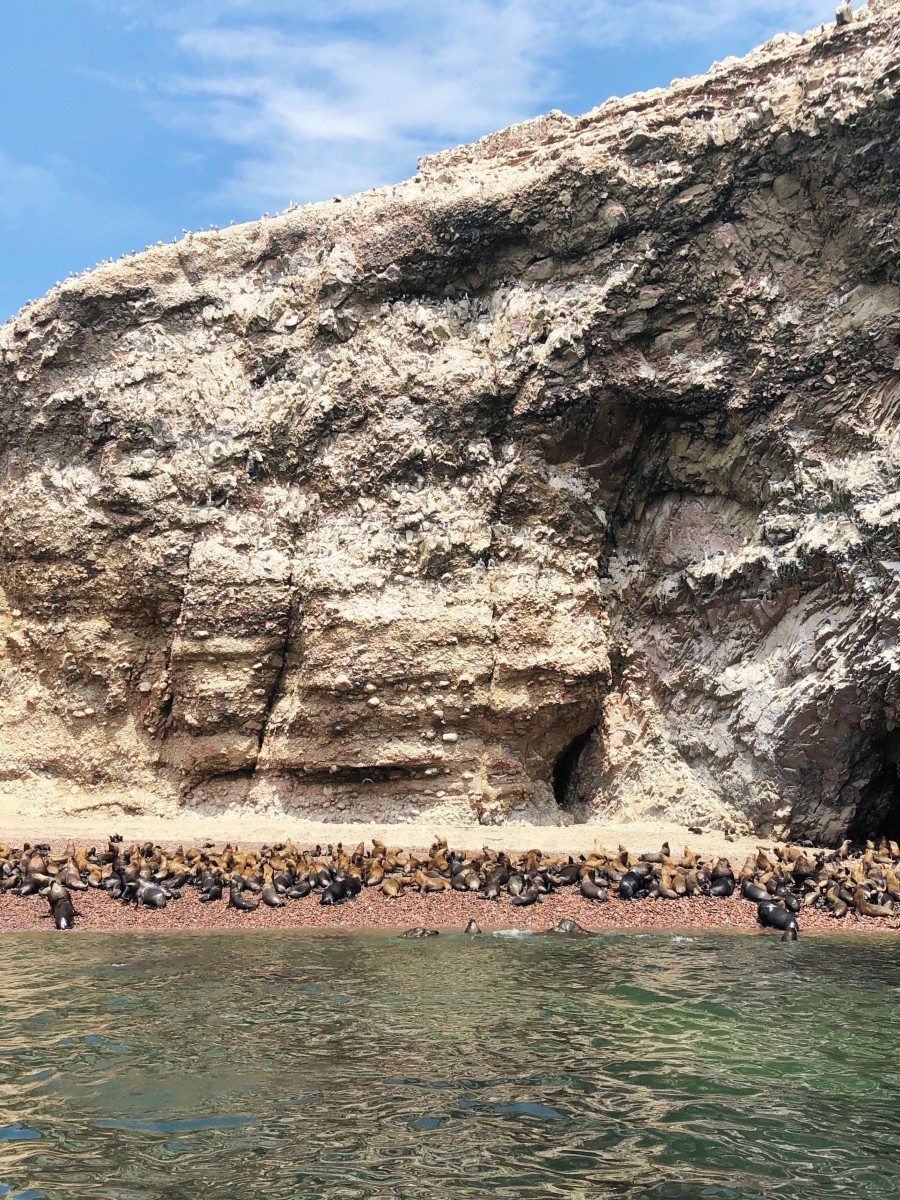 And lots of sea lions too! I have never seen this many sea lions before. All together they sound like a Game of Thrones battle.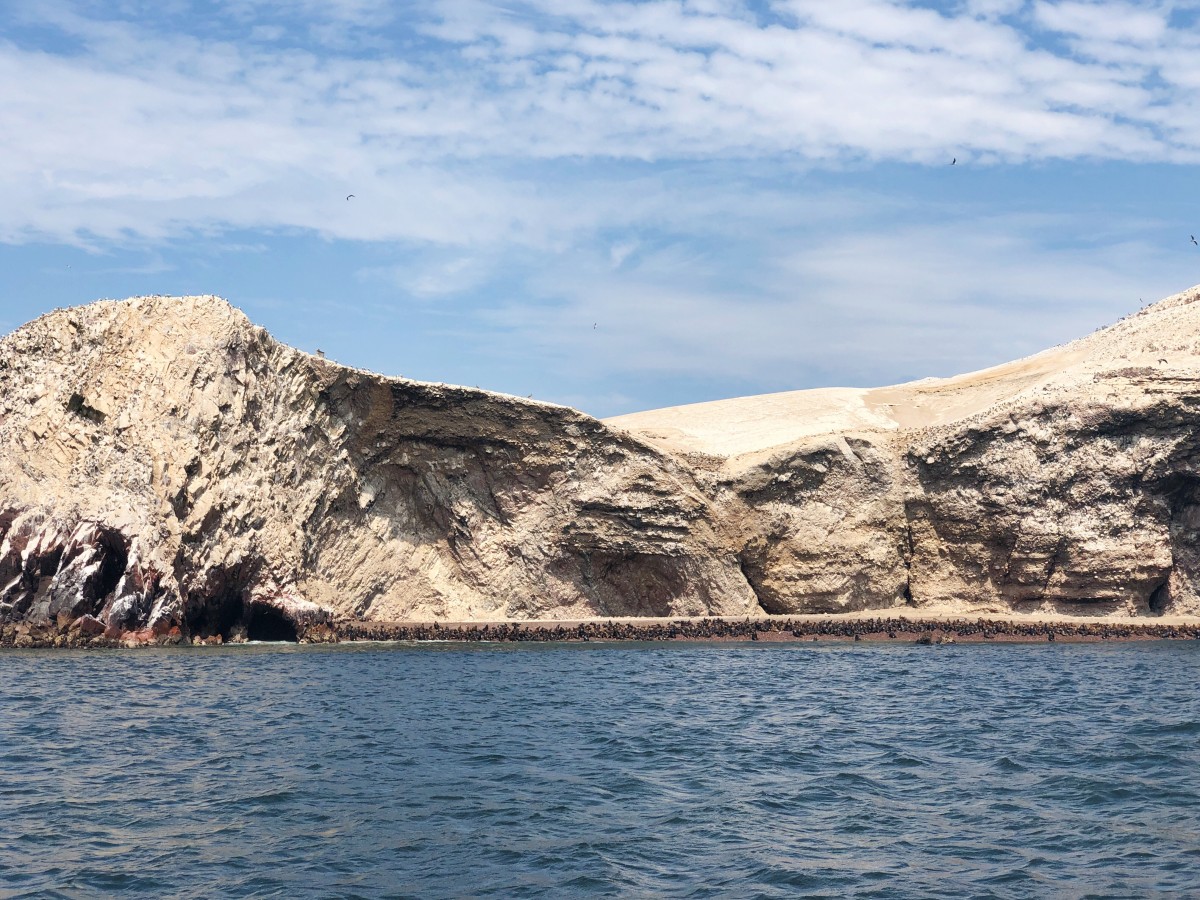 Visiting Bellestas Island was such an incredible experience and such a fun way to end our time in Paracas. It's crazy to think that in one area in Peru we were able to see the beach, the mountains, and the desert. Paracas truly has something for everyone.
Question of the Day: Have you heard of Paracas? What part of my trip would you enjoy the most?
Thanks to Marriott for sponsoring this post!