Ten months ago I had double jaw surgery. Otherwise known as orthognathic surgery with a Le Fort 3 Osteotomy on my upper jaw and a Bilateral Sagittal Split Osteotomy on my lower jaw. (Essentially my mouth was broken into five pieces and completely reconfigured.) Jaw surgery recovery was no joke but I survived and lived to tell the tale.
You guys, writing this post was a day I dreamed about often during the first few weeks after my jaw surgery. When I was swollen and in pain and bleeding constantly out of my mouth and nose. When it was hard to talk and it literally felt like I would never chew normally again. Thinking about this day got me through it and made me sure it would all be worth it. Ten months later I am fully recovered and have been out of braces for nearly two months. It is truly the best. Smiling makes me so happy.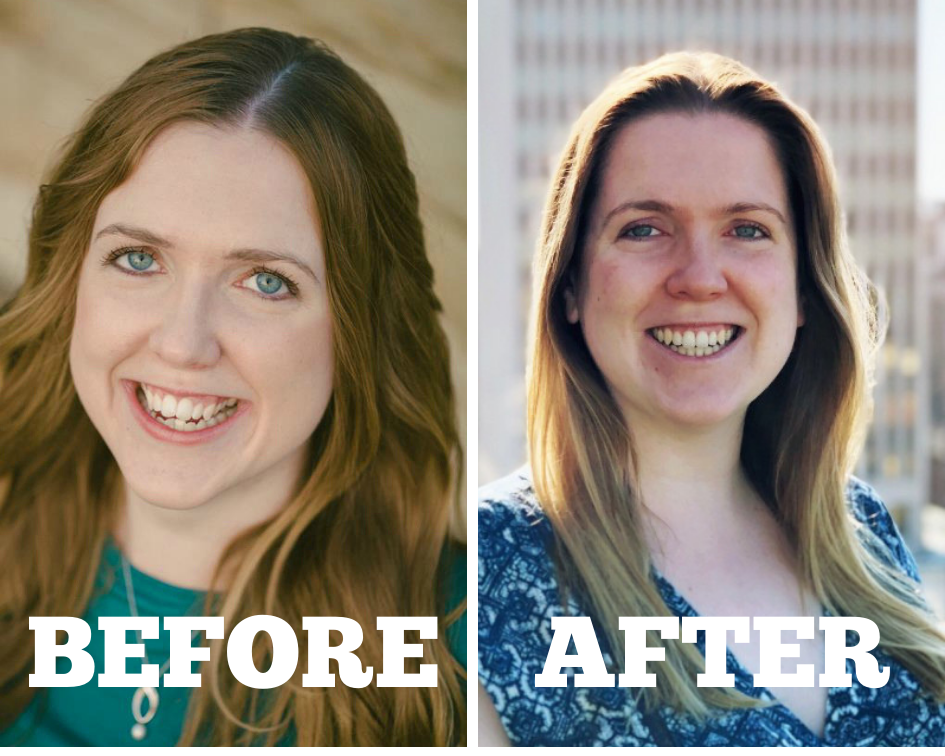 Since I wrote my first post in the throes of jaw surgery recovery, I have received so many messages from people checking in on how I'm doing and asking questions about the process. I thought it would be helpful to do a Q&A on jaw surgery, the recovery process, and my thoughts looking back. If you're new to my blog, make sure to read my initial jaw surgery post to get the full backstory on why I had to get the procedure and what the surgery itself was like. If you have more questions after reading this please feel free to ask! I am an open book with this stuff as reading about other people's jaw surgery experiences online helped me so much.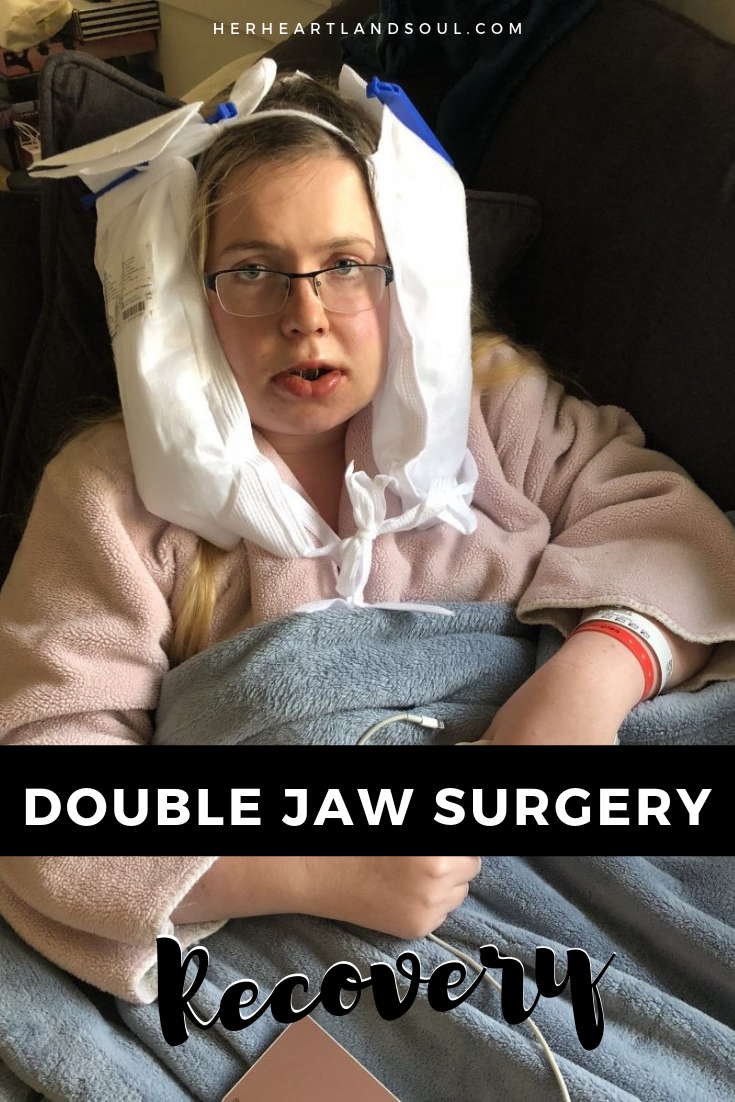 Pin me!
Was jaw surgery worth it?
Unequivocally yes! For how terrible the recovery was I would do it again in a heartbeat. I have the smile I always dreamed about. From a health perspective, when I bite my teeth my mouth actually closes and my teeth are no longer wearing away unnaturally fast. From a vanity perspective, a beautiful smile makes every photo prettier. It gives me confidence. It makes me feel beautiful. Getting jaw surgery was one of the best things I have ever done.
This is going to sound cheesy but my favorite quote is: "She decided to start living a life she imagined." This past year was one of a lot of growth and changes. Jaw surgery was one of those changes that really showed me that I can do hard things and create the life I always dreamed about for myself.
How long were you out of work?
For background: I'm a digital marketer. My job is a desk job that involves a lot of talking but that can also be managed via IM if necessary. After surgery I took two weeks off work and then worked from home my third week. I went back to the office at the start of my fourth week and was still on medicine and drinking out of a syringe at that time so I brought it all with me to the office. My energy levels were incredibly low and mentally I was functioning a lot slower than normal. My boss was amazing and didn't pressure me to return to the office before I was ready, but I put pressure on myself to do so. Looking back, I should have taken another week off to just rest and heal.
If I had no other choice I could have returned to work after two weeks but it would have been pretty brutal. Anything earlier would have been an absolute no-go.
How long did you drool and bleed after surgery?
Apologies if this post is too graphic for anyone, but I wanted to be completely real. I did not know that you drool and bleed so much after jaw surgery (Your sinuses swell up to the size of golf-balls during surgery and then subsequently have to drain all that blood and mucus). The first three weeks I went through insane amounts of tissues for my mouth and nose as it was just constant drainage. Thankfully, this abated by the one month mark.
Did you have to wear a splint?
Yes, and it started to drive me insane after two weeks. It felt like so much pressure in my mouth. I got it taken out after three weeks, so right before I returned to work, and I remember it felt like there was so much more room in my mouth once it was gone. Getting it taken out was a little painful (as they're tugging on where your incisions were) but nothing crazy after what I had been through. I was militant with keeping my splint clean. After it was removed the surgeon said in his decades of surgery he had never seen a splint so clean. I was proud.
How long were you swollen?
I feel like all my swelling was gone by three months. It's so important to ice your face like a champ the first few days after surgery and then switch to heating pads to help your body heal. I put turmeric in everything to help with inflammation and gave myself lymphatic massages (with my Doctor's approval!).
How long did you feel like crap after jaw surgery?
I don't want to scare anyone, but to varying levels, for a while. The first two weeks were flat out miserable. The next few weeks, less so, but still incredibly uncomfortable. By two months I felt like myself again and by six months I felt good.
What products did you use the most during recovery?
I wrote a whole post about jaw surgery recovery essentials. Everything on this list was a lifesaver in one way or another.
How often do you see your doctor after surgery?
I saw my surgeon every week for the first month and then every two weeks until the third-month mark. Then I saw him at six months, nine months, and my next (and last) appointment will be at a year. I remember my first week check up appointment with him just crying in his office I felt so miserable and was so scared. Compare that to my nine-month appointment where I was beaming from ear to ear and the appointment lasted all of five minutes with him saying everything looked fantastic and I was in great shape.
Did your insurance cover jaw surgery?
Yes, thank God, although it was a process. Josh's insurance didn't cover jaw surgery so I had to take out my own at work. Even though they were both the same parent company (United) they offer different medical benefits. To get my surgery deemed medically necessary my insurance required a letter from my surgeon and a certified bite test from a specialist.
What does jaw surgery cost?
This completely varies for everyone. If I didn't have insurance it would have been over $40,000. When I add up my insurance premiums for two years (while I was in braces) and my deductible, I spent about $6,000. This does not include the cost of braces.
When could you chew food again?
I was on a completely liquid diet for two weeks. From weeks two to four I could mush up soft foods like mashed potatoes and eggs, but still primarily drank from a syringe. At week five I was cleared to start softly chewing foods, although it was so, so hard at first. I remember putting a soft piece of bread in my mouth and not being able to do anything with it. Chewing felt so alien and hard.
Practice does make perfect though. By month four I was able to chew pretty normally, except for thin things like pieces of salad or hard crackers. By month six I was able chew everything normally again.
Did you regain feeling in your lower jaw?
Yes! Lower jaw surgery comes with a small risk of permanent lower jaw numbness. Thankfully that didn't happen for me. I have this one spot on the left side of my lower jaw where if I think about it or press on it I feel slight pins and needles but it's so minor. It also hasn't been a year yet so there's a chance that could go away as a full recovery takes a year. Even if it doesn't, I am still incredibly happy.
How long did you have to wait until you got your braces off post-jaw surgery?
I got my braces off eight months after jaw surgery and it was one of the best days. Getting to see my teeth again was so crazy. They looked huge! And they felt so slimy! I couldn't stop running my tongue over them. It felt surreal. Start to finish getting in braces, having jaw surgery, and getting my braces taken off took me two years to the month. While that's definitely a chunk of time it passed by in the blink of an eye. And now I have the rest of my (hopefully very long!) life to enjoy this new smile.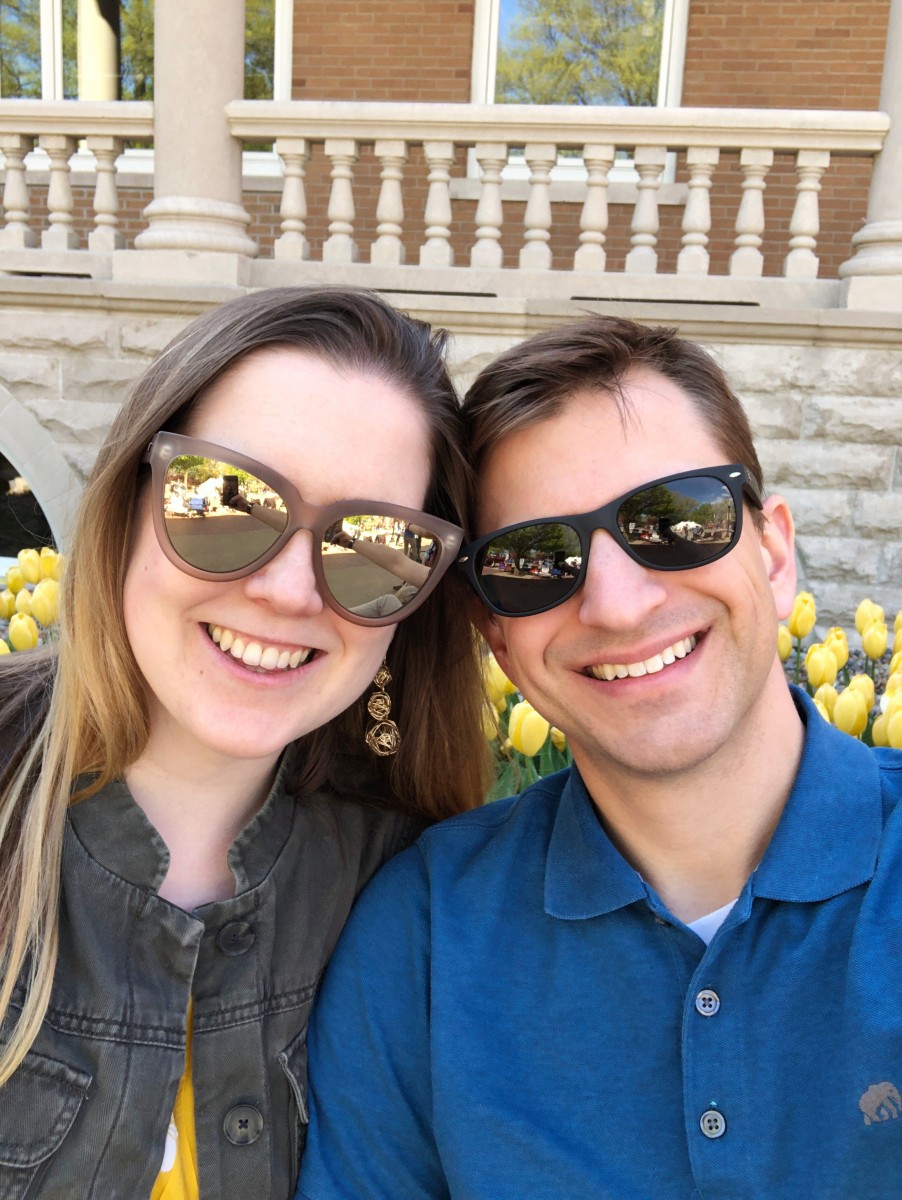 Questions of the Day: Have you had jaw surgery? What's the hardest thing you've had to recover from? Do you envision the finish line to get you through hard things?