Something no one tells adults who get braces: after you get them off, your teeth are going to be yellow. You can't use whitening toothpaste or products the entire time you have braces on. And if you have jaw surgery, the antibiotic mouthwash they give you after surgery is known to cause tooth discoloration.
The whole time I was in braces I was thinking about when I could finally get them off and show off my beautiful new smile. And then I got them off and smiled for the first time and was like, "Oh man, I need to do something about that!"
Long story short, I could not start researching teeth whitening options fast enough post-braces. I wanted teeth so white my mouth would look like it has a permanent Instagram filter on it.
Turns out there are a lot of products out there. And some of them have some really sketchy ingredients. I wanted to make sure to find a solution that was going to work and be good for my teeth. While I want white, bright teeth, keeping my mouth healthy is most important. I did not go through braces and jaw surgery to be trying some crazy alternative teeth-whitening product that is going to damage my tooth enamel.
I researched a lot of teeth whitening kits and found seriously the best teeth whitening strips. They're easy to use, only takes 30 minutes a day, and are mess-free. They also haven't caused me any sensitivity or soreness. And they've really whitened my teeth!!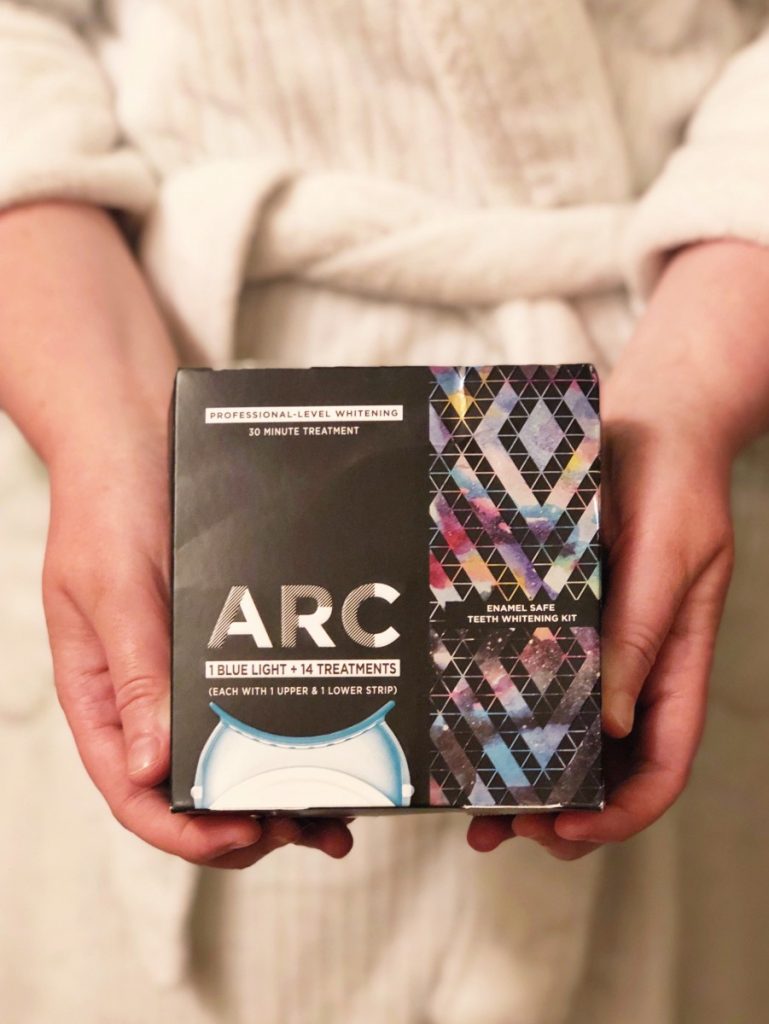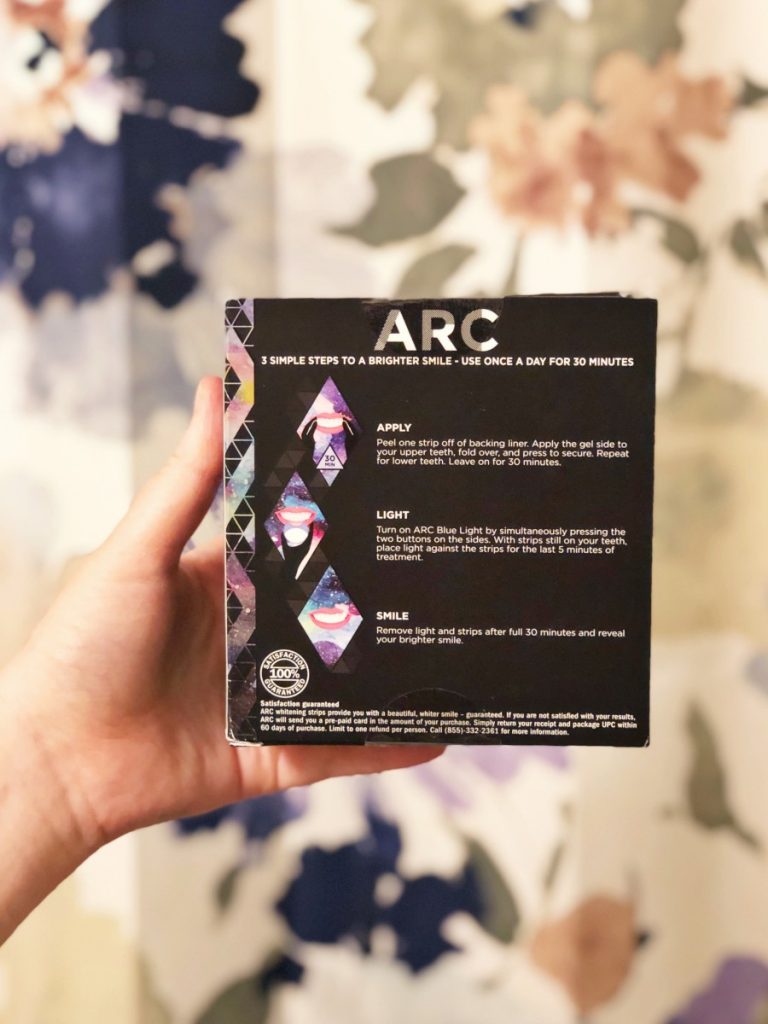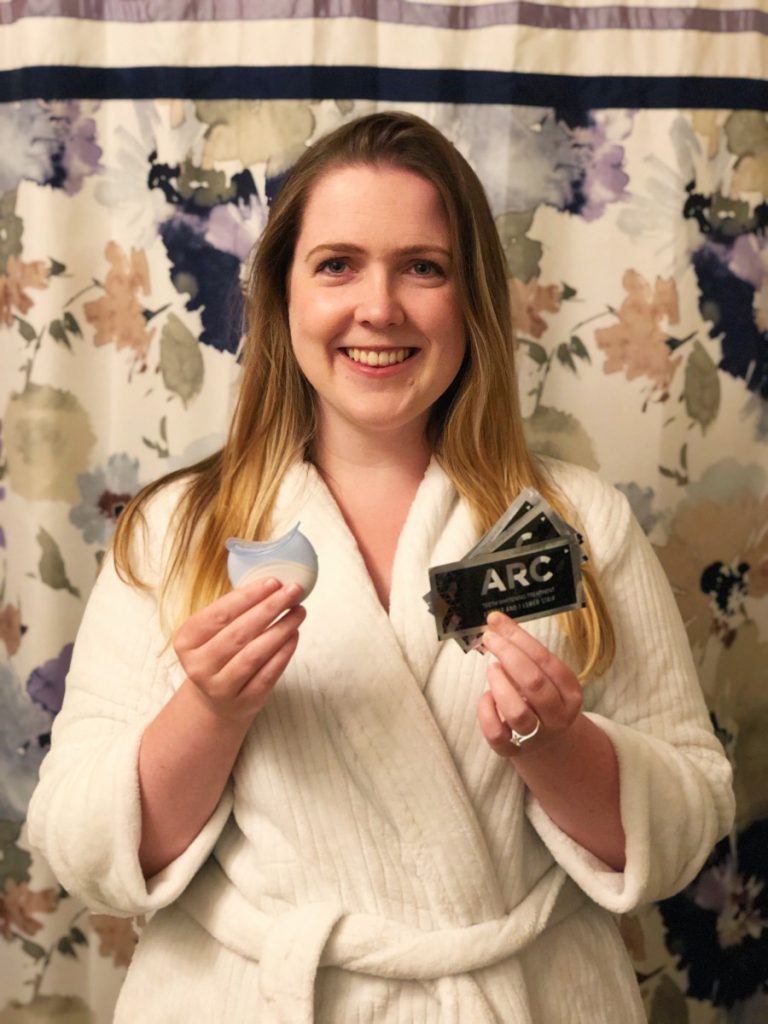 Introducing ARC: it's a brand new to the market, enamel-safe, teeth whitening kit. It only uses ingredients that are clinically proven to whiten teeth. ARC wants you to be confident in your smile and the products you put on it.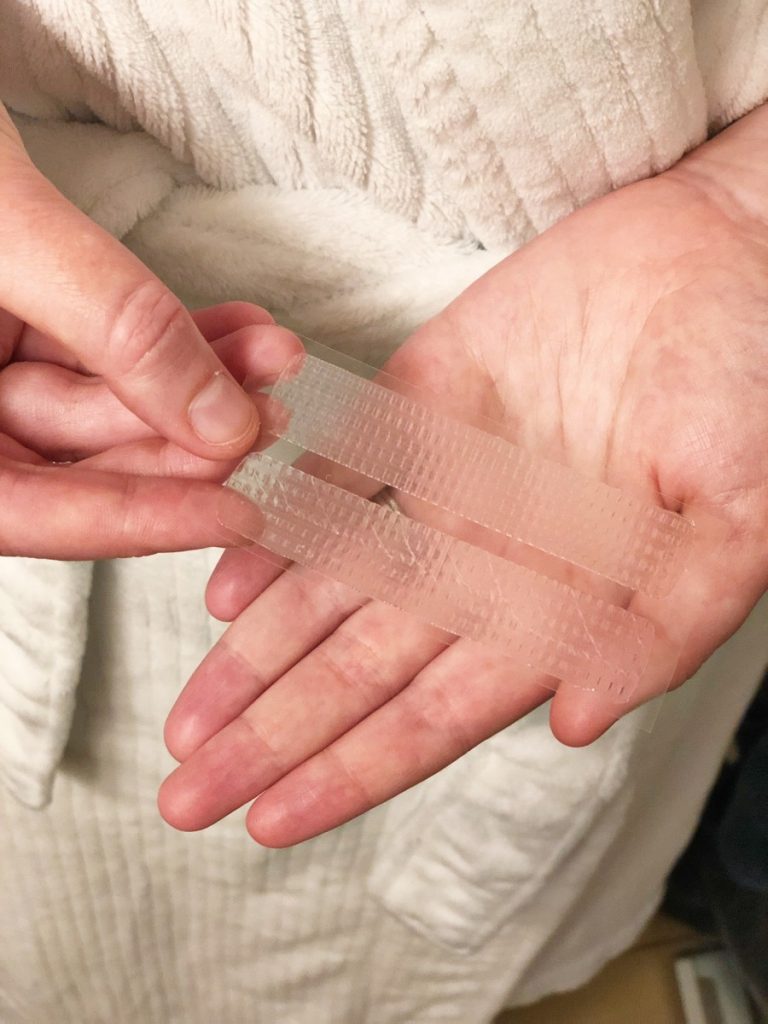 Each kit comes with 14 treatments. A treatment includes two teeth whitening strips. You put one on the bottom row of your teeth and one on your top. I love these strips so much because they are easy to apply and stick to your teeth for the entire treatment time. They aren't falling out or getting goopy or causing you to foam at the mouth. You just put them in and set a timer for 25 minutes so the peroxide can do its magic.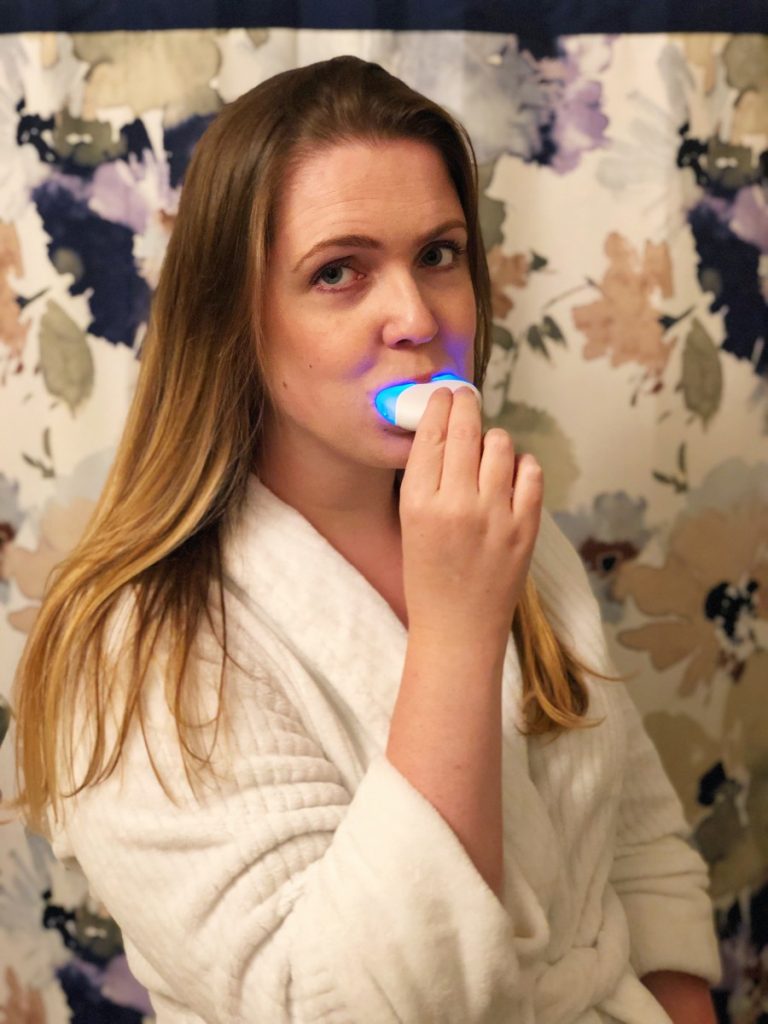 Once you hit 25 minutes, you pop the blue light in your mouth. The blue light helps accelerate teeth whitening. It has it's own timer so once you start it, you don't have to worry about keeping track of the time. It will beep and blink when it's done. Then you take out the blue light, take off your strips, wash your hands, brush your teeth, and get on with your day. I started to notice results at the three day mark and saw my teeth just getting whiter and whiter each day after that.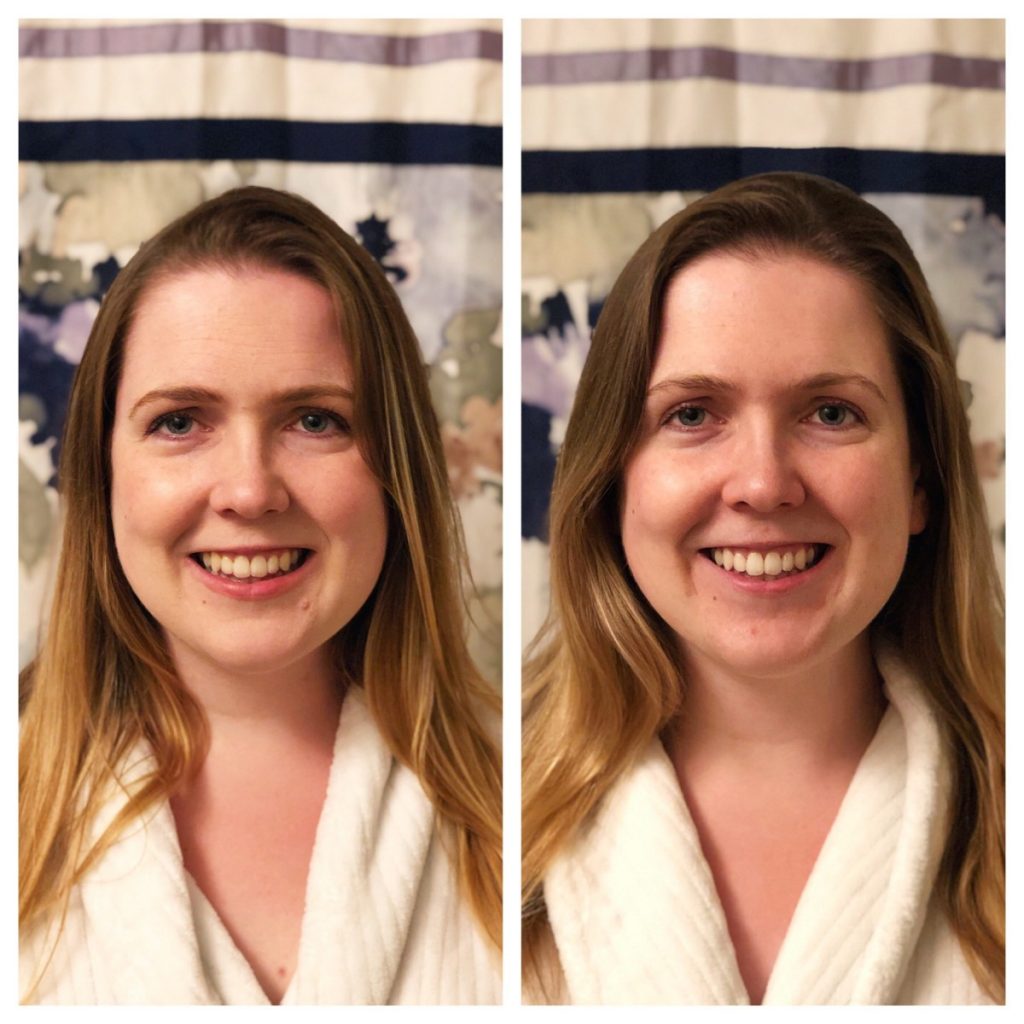 Here I am at day one vs. day seven (I'm wearing makeup on the left but otherwise took these photos in the exact same conditions under the exact same lighting). There is such a noticeable difference in the whiteness of my teeth! This is the smile I always dreamed about. I can't wait to see how white my teeth are when I finish the full treatment in another seven days. My teeth are going to be so bright they'll have to have to wear shades. 😉
If you're looing to whiten and brighten your teeth and want to try out ARC too, you can use my promo code ARCxErin for $15 off your order. Here's to filter-free smiles!
Questions of the Day: Have you used teeth whitening products before? Does ARC sound like something you would enjoy?
Thanks to ARC for sponsoring this post! All thoughts and opinions are my own.