Dominica was was the third port of our 10 day Royal Caribbean cruise. (Catch up on the first island we visited and the second island we visited.)
When reading up on things to do in Dominica, the river tubing tour kept on being listed as number one. You're first driven around the island with a guide and then taken on a 90 minute river rafting adventure that spans the gamut from lazy river-style floating to some small (but fun!) rapids. Afterward, you're treated to sandwiches and rum punch! It sounded like a perfect Caribbean day to me! Sign us up!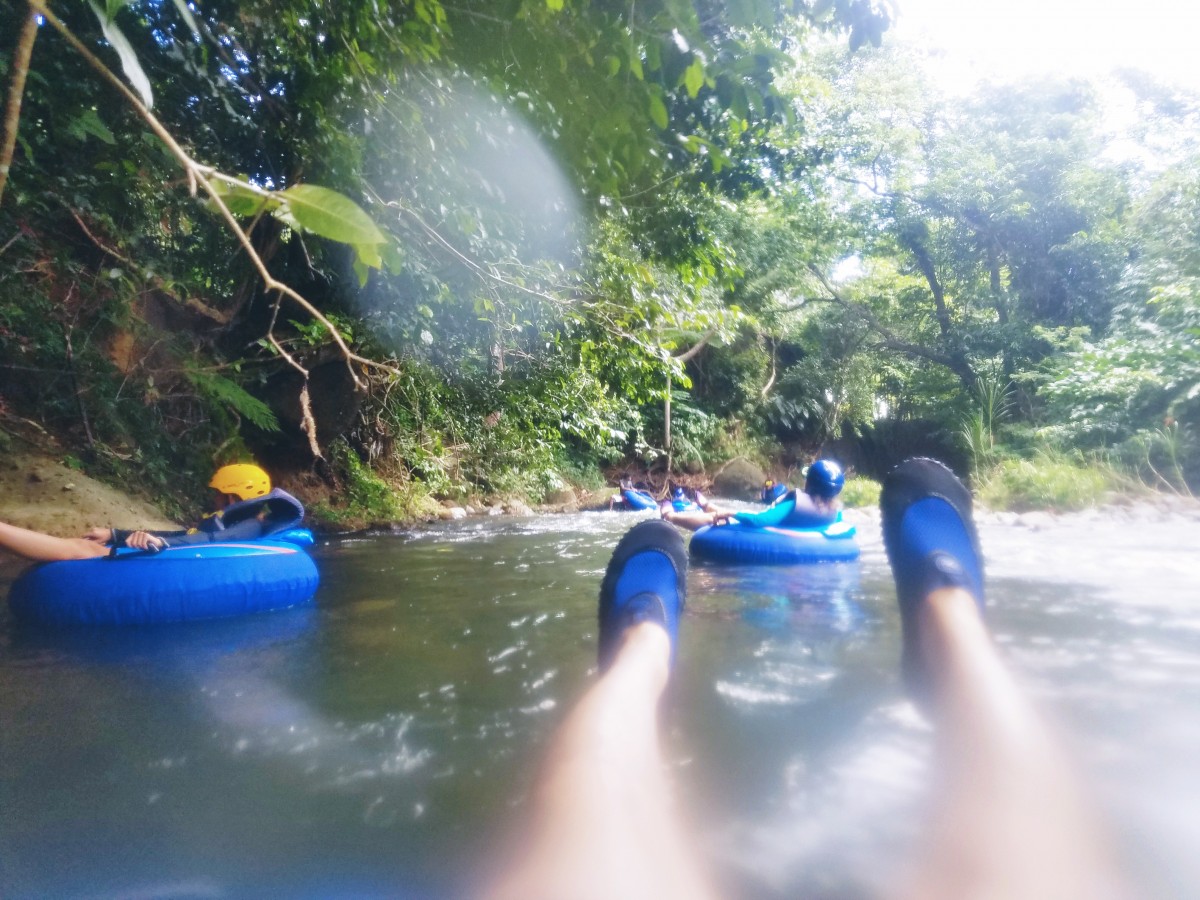 Josh was in charge of taking photos on our trip since I was totally in vacation mode. I was doing nothing digital, and with no internet, it made it really easy!
To prepare for our excursion we purchased water shoes and waterproof phone cases while we were still on land. These two items made our adventure so much fun and worry free. The only bummer is that Josh got sunscreen on the outside of the waterproof phone case and didn't realize until after that all his photos were blurry. Oh well!
It was a real highlight of our trip, so even though the pictures are not the best, I wanted to share this with you guys. If you find yourself in Dominica I can't recommend this excursion enough!
Me in my super sexy getup. 😉 I debated on whether or not to wear sunglasses because I was nervous I might lose them in the water but the water was never even remotely rocky enough for this to be a possibility. And it was super sunny so the sunglasses were definitely a good call.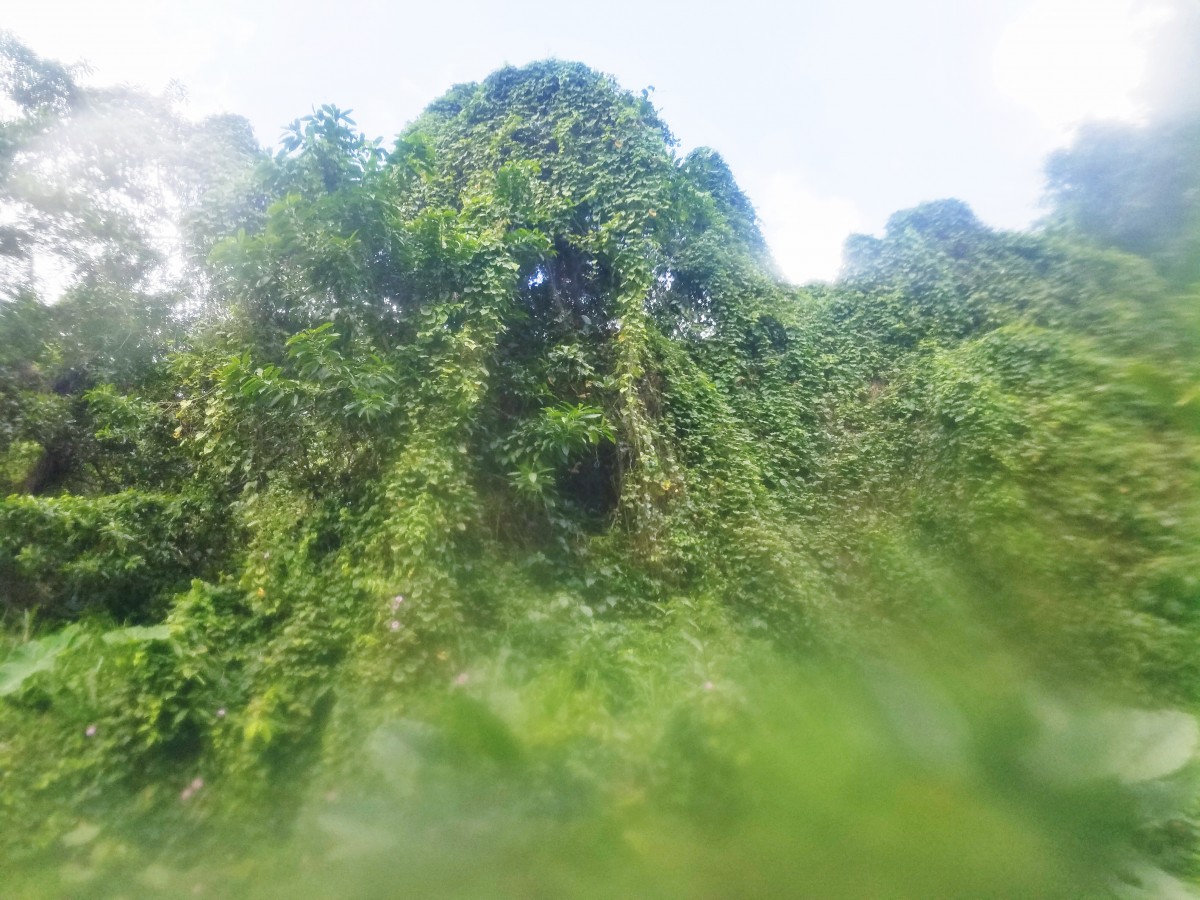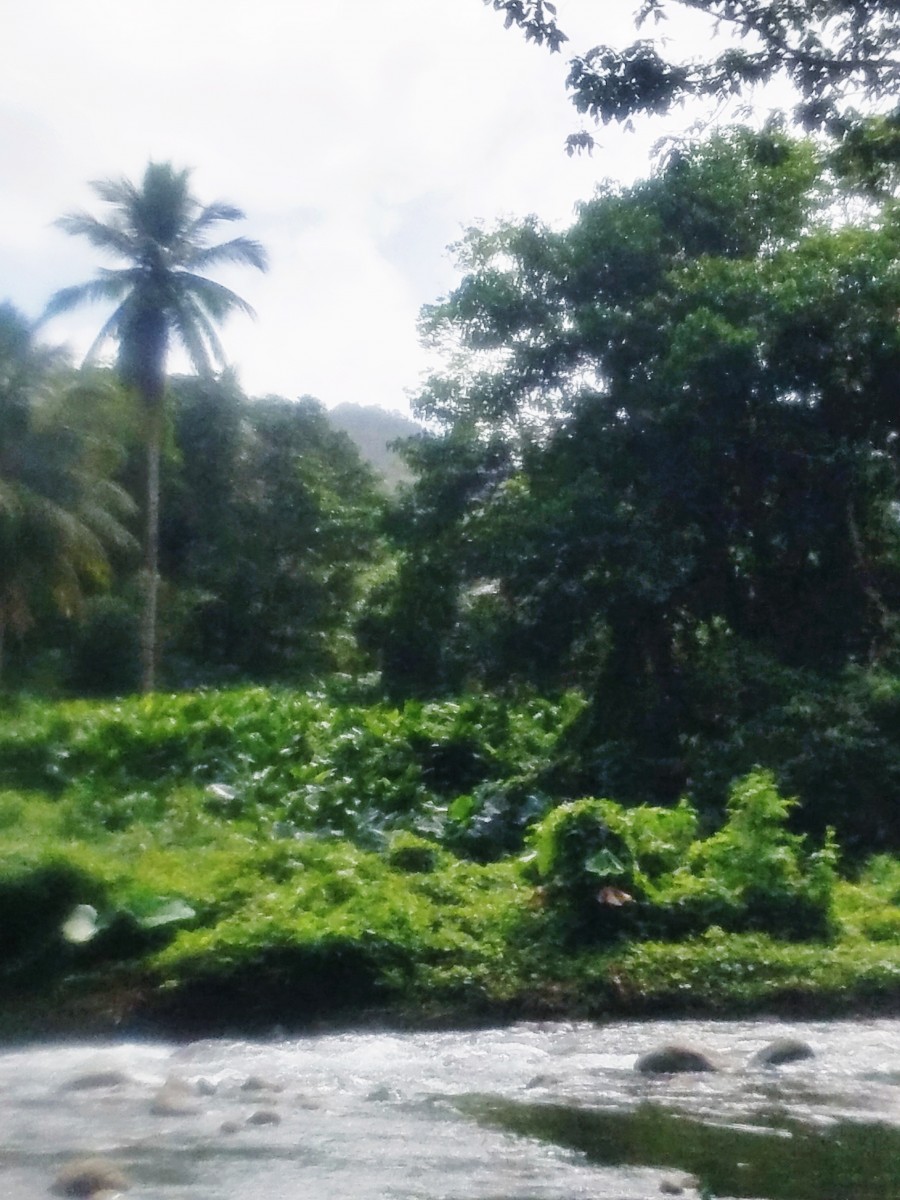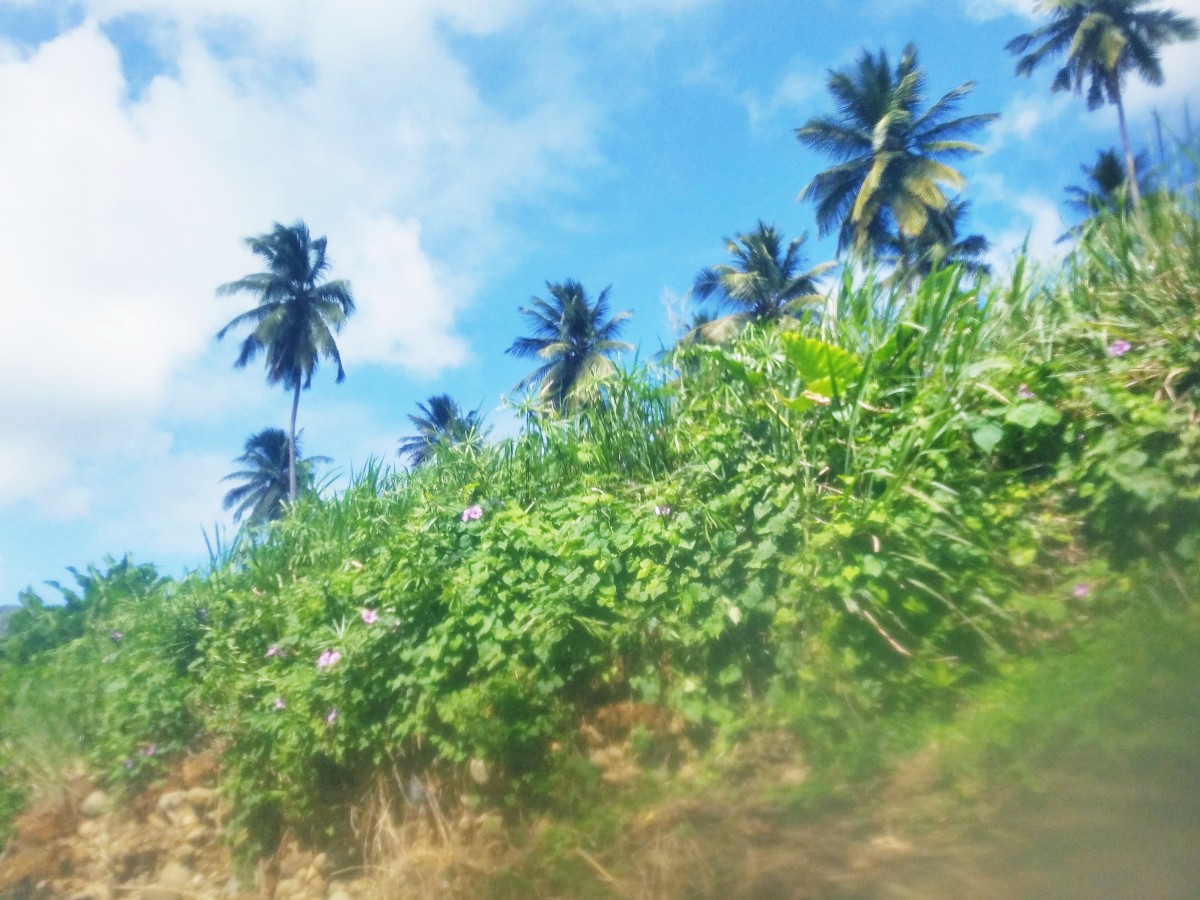 The views were beyond gorgeous. Everything was so lush and green! I wish we had non-blurry photos to show you.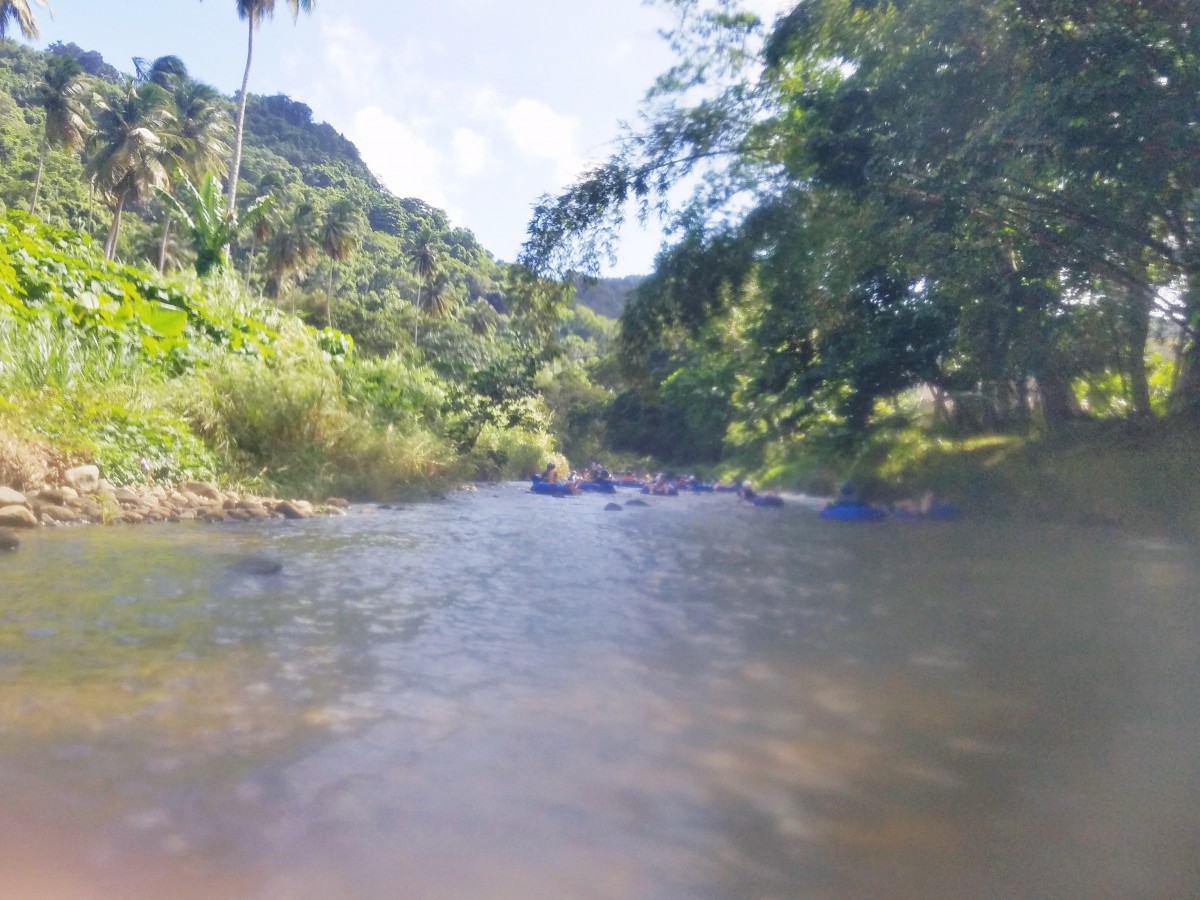 There were maybe 15 people in our tour and it was just the right amount. It never felt crowded and everyone was so nice and super fun.
The only bit of a bummer was the douchebag who packed cigarettes in his waterproof cell phone case so he could smoke while he floated down the river. I did not want to breathe that. Thankfully, we were able to separate ourselves from him so he didn't ruin our day.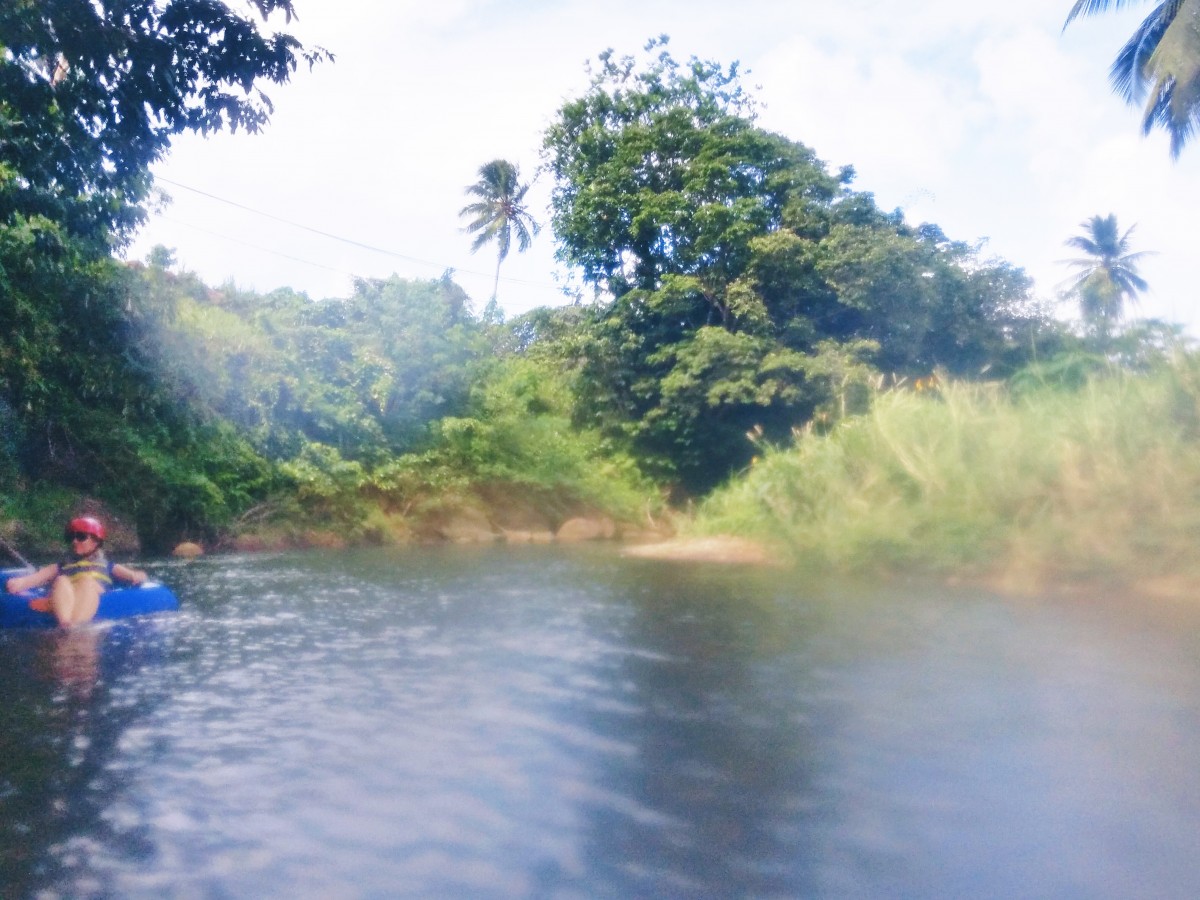 River tubing was so incredibly relaxing. You could hear all sorts of birds and animals, the water rushing, laughter from the kids in the group, and just close your eyes, take in the sunshine, and be.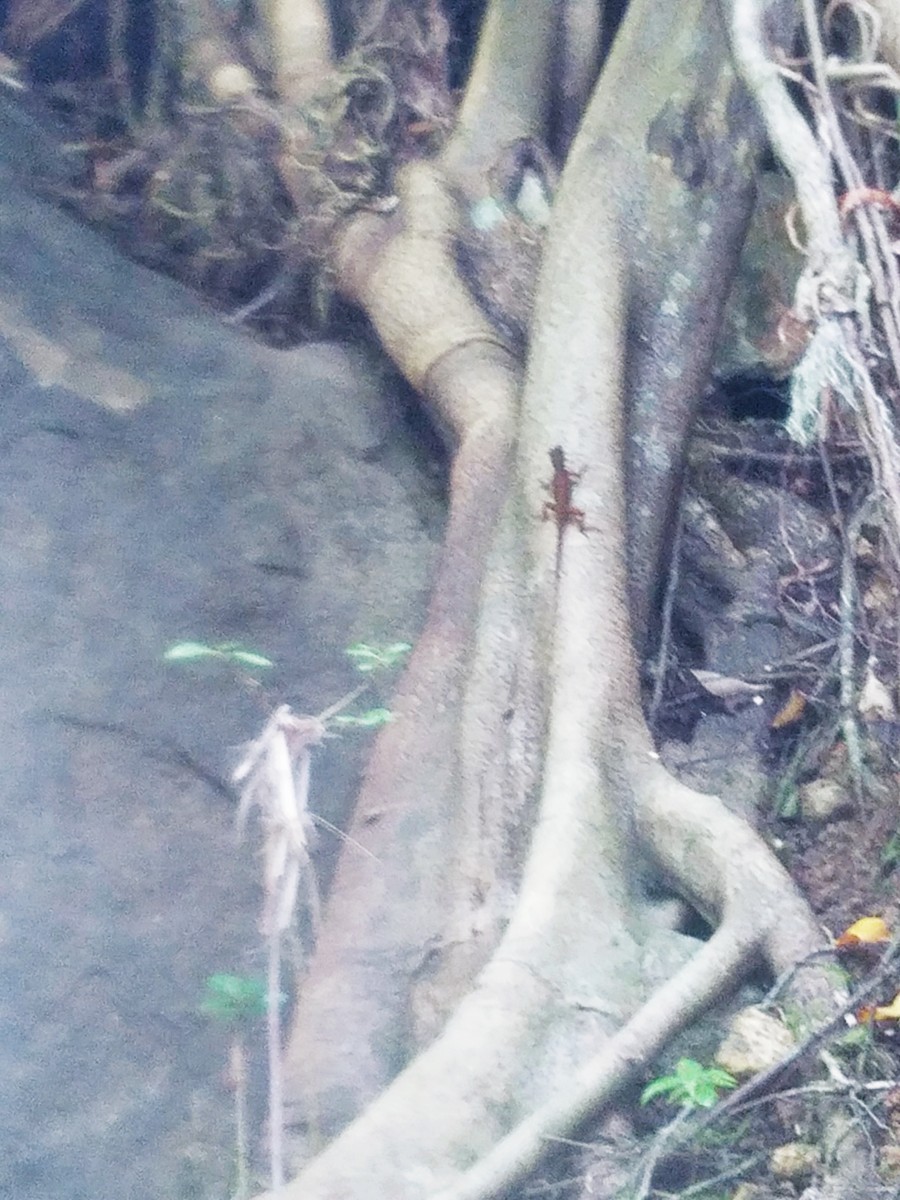 Josh captured one of the little creatures he spotted as he floated by.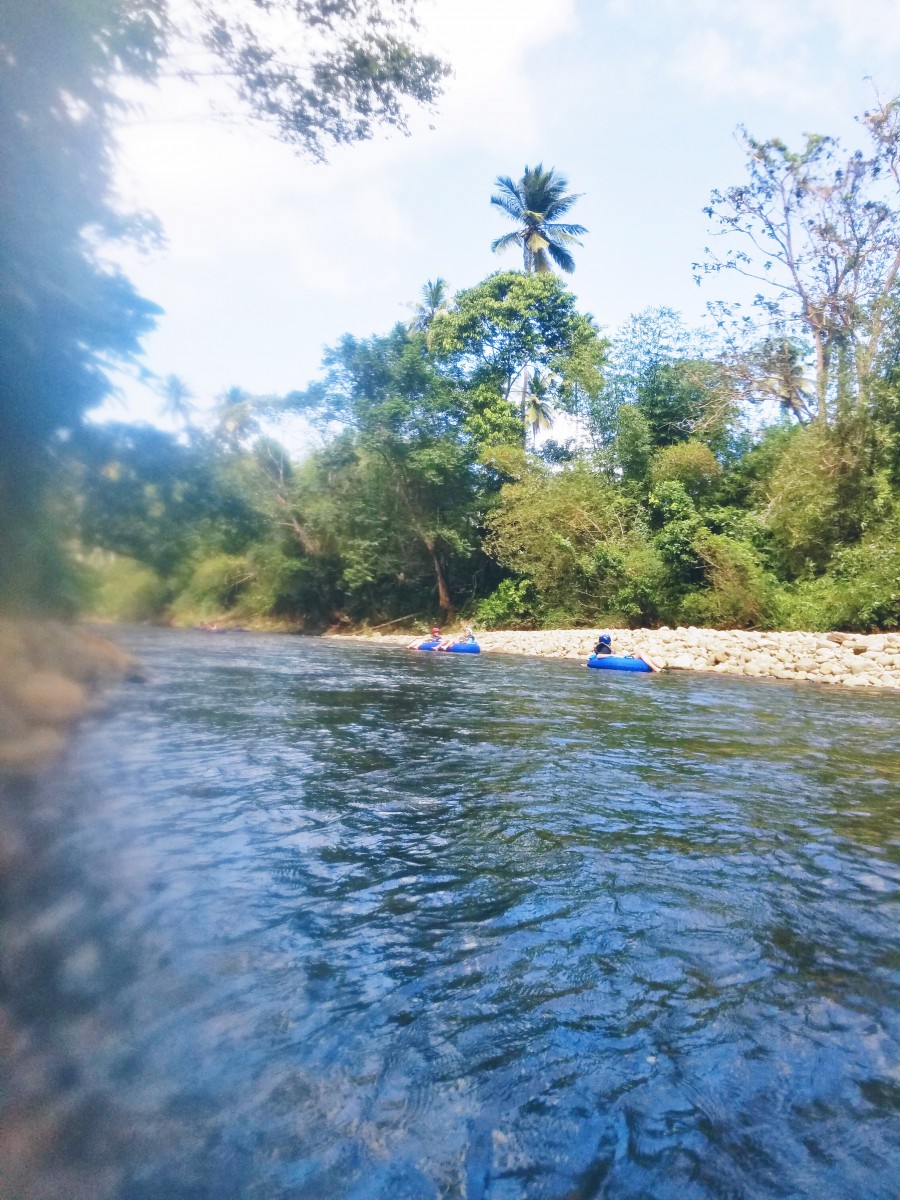 When it was time to head back to land we all agreed we wished we could go around one more time. The hosts of this tour made us all feel so comfortable and safe. And they added to the excitement by diving off rocks, splashing us when we least expected it, and bringing along their dog for the ride. I wish we had gotten a picture of him, he was too cute!
This was an experience I will remember for a lifetime, and one I'd love to repeat again!
Questions of the Day: Have you been to Dominica? Have you been water tubing? Would this excursion have been up your alley on a cruise?