On December 23 Josh and I took a ten night Royal Caribbean cruise to the Southern Caribbean. It was my first cruise ever so I  had no idea what to expect. I've heard mixed things about cruises but loved the idea of getting to spend Christmas and New Years on the ocean, wake up every day in a new place, visit five different countries, and have lots of fun holiday activities planned out for me. Also, hello warm weather when it's -873,383 degrees back home in Omaha!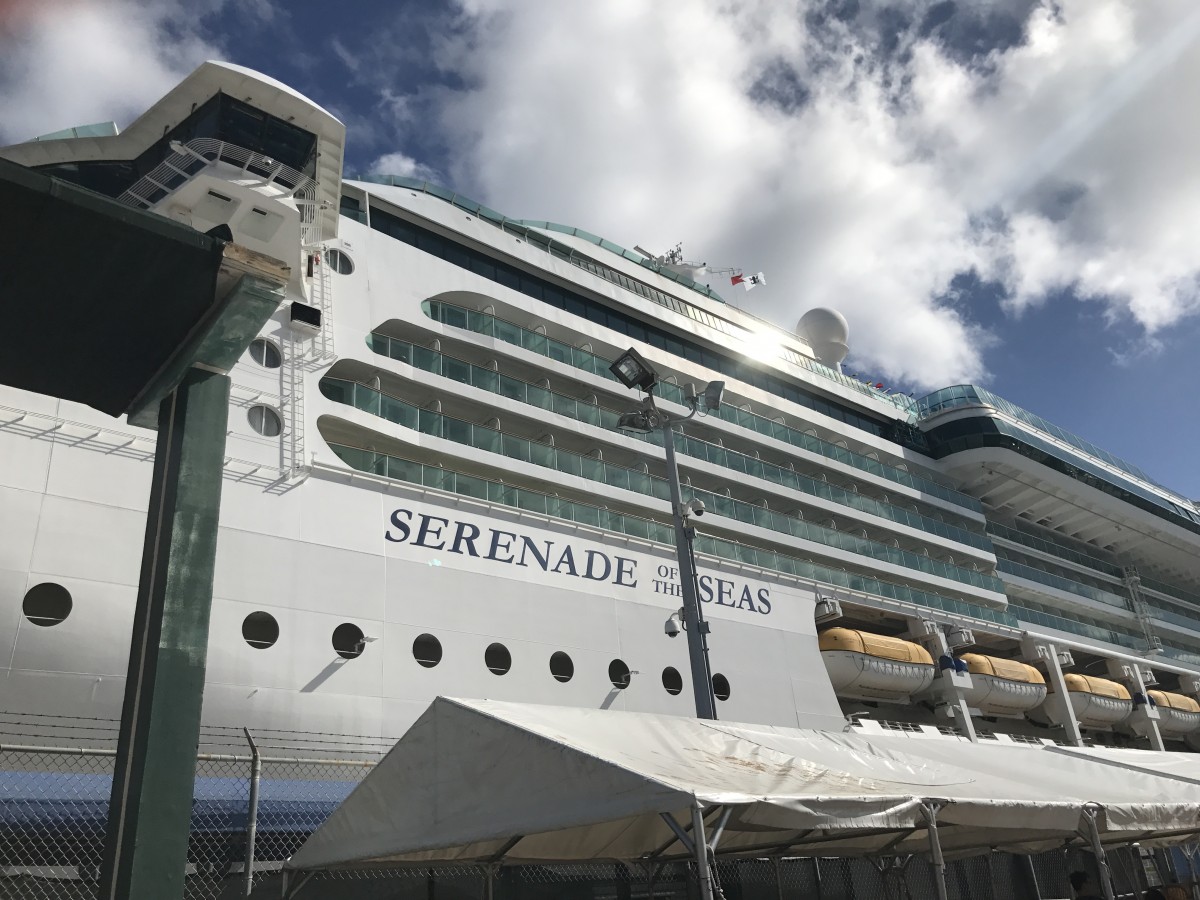 The Serenade of the Seas is a Radiance Class ship. I picked this ship because I hate crowds, and with a max capacity of 2,500 passengers, you're at roughly half the size of some of the mega cruise ships. Our island stops included Tortola, St. Kitts, Dominica, Antigua, and St. Martin. I couldn't have asked for a better itinerary. (Southern Caribbean = farther away = less tourists.) I'll be breaking down our island excursions in separate posts later. For now, buckle up for a whole lot of photos of the Serenade of the Seas.
Serenade of the Seas Review
Our Room: 10/10
Before I even googled cruise cabins, I had images in my mind of what they looked like. Cramped, crowded, claustrophobic shoe boxes with no windows. Let me tell you, if you're willing to spend the money you can have a world of a different experience on a cruise ship.
Not knowing what to expect on board, I wanted to make sure we had a quiet place we could come back to and relax with space and a killer view. The weather was 80 every day and we were island hopping so I wanted to be able to see it all. We did a balcony room and I am so glad we did. It put us high on the ship, gave us tons of space, and access to the most beautiful views. We woke up to coffee on the patio and fell asleep to the sound of waves crashing outside. I was obsessed with our room and would 100% opt for a balcony again.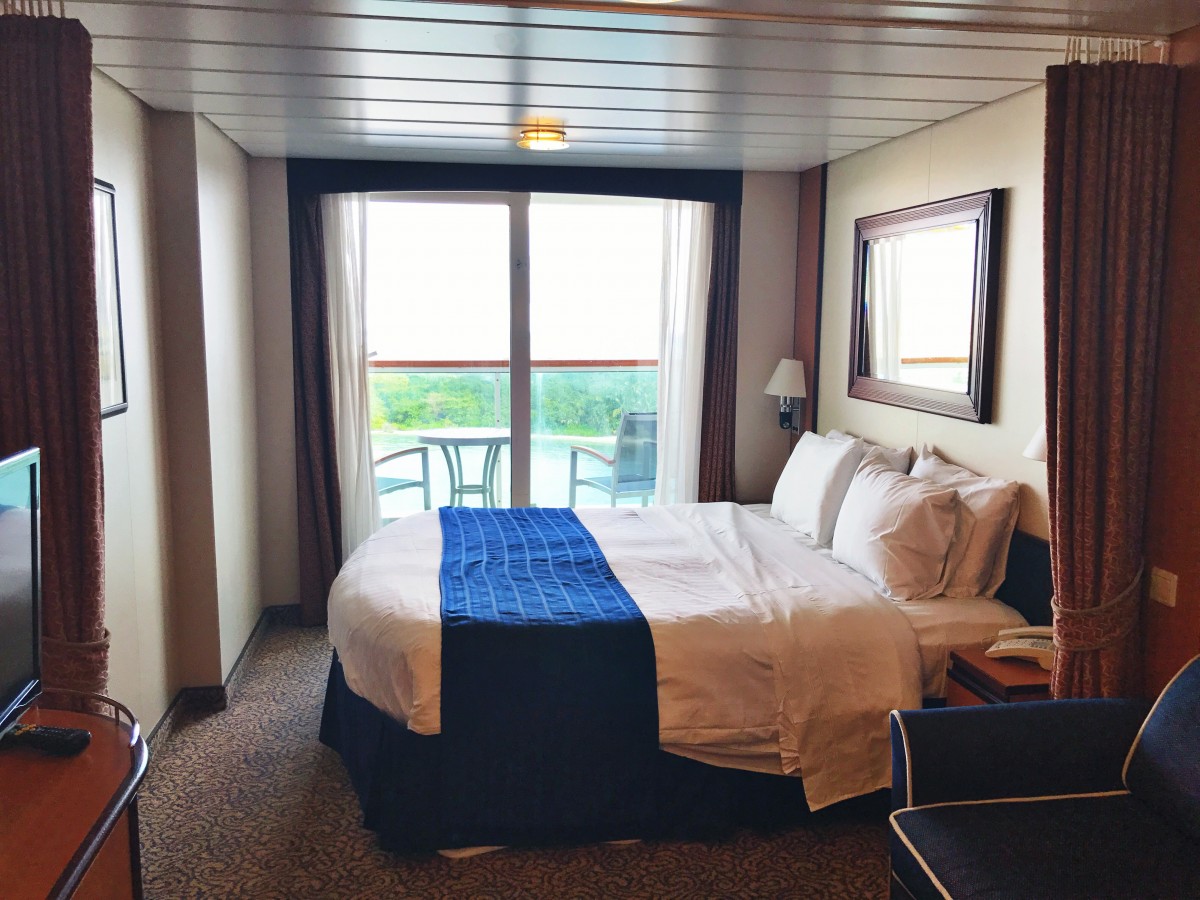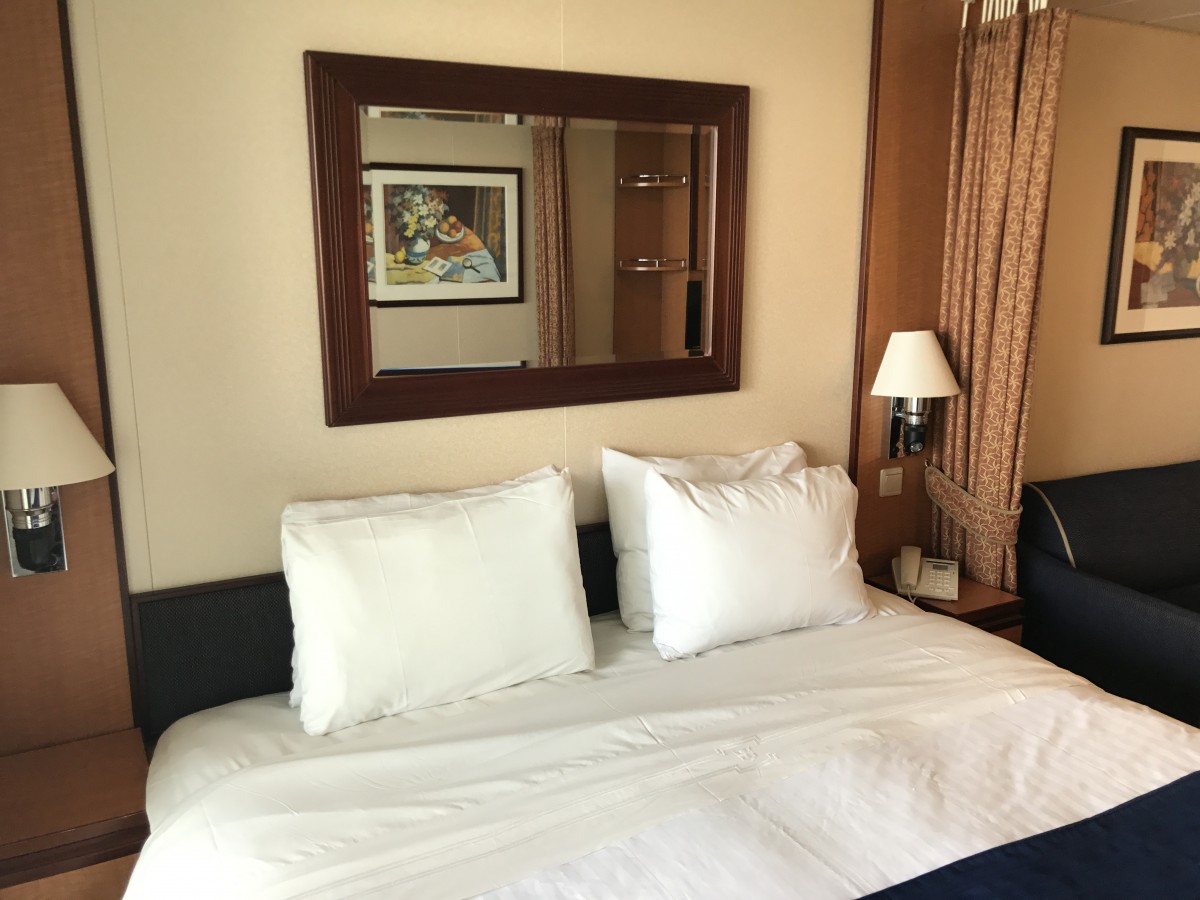 This bed doesn't look like much, but it is what dreams are made of. I found out that not only do I not get seasick, but that I love the gentle sway of the ocean. There is nothing like getting rocked to sleep by the waves. I had some of the best sleep of my life on this trip.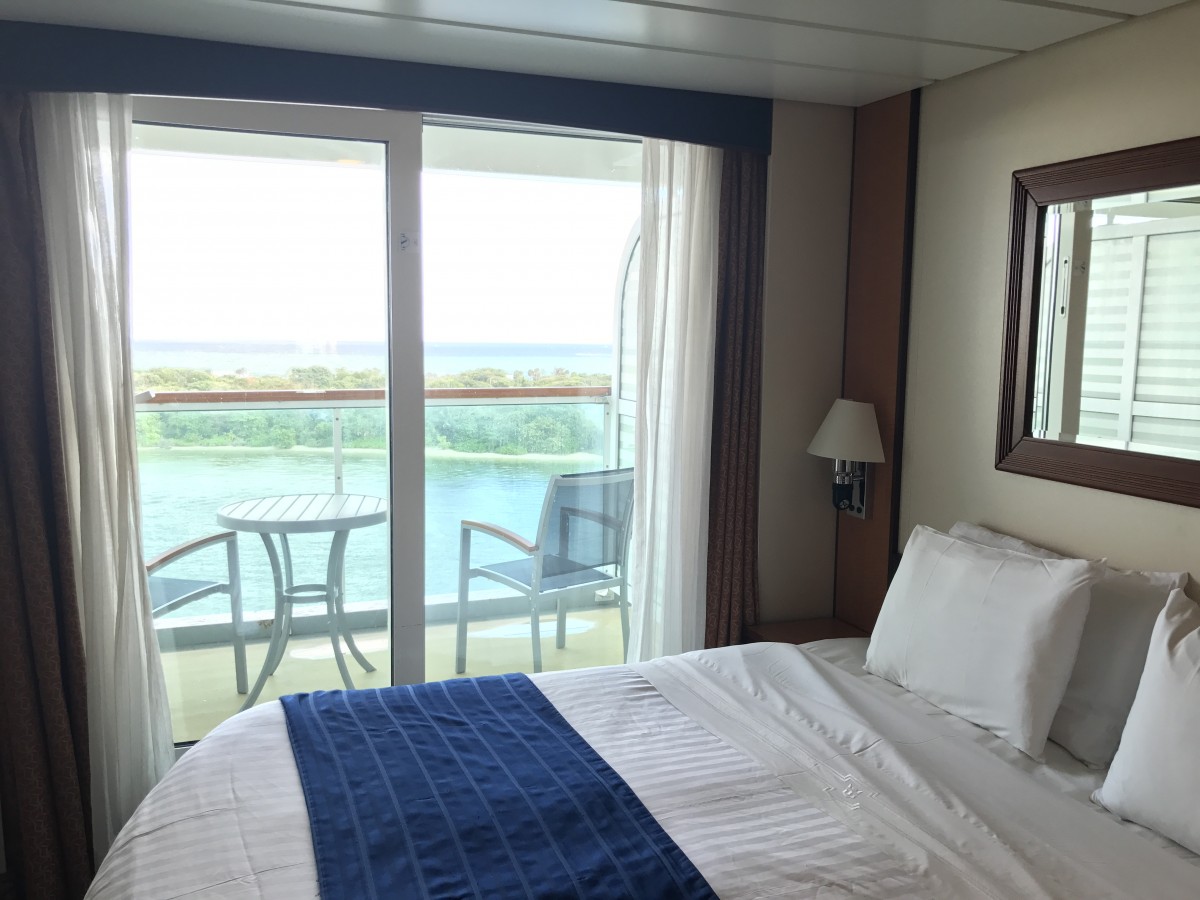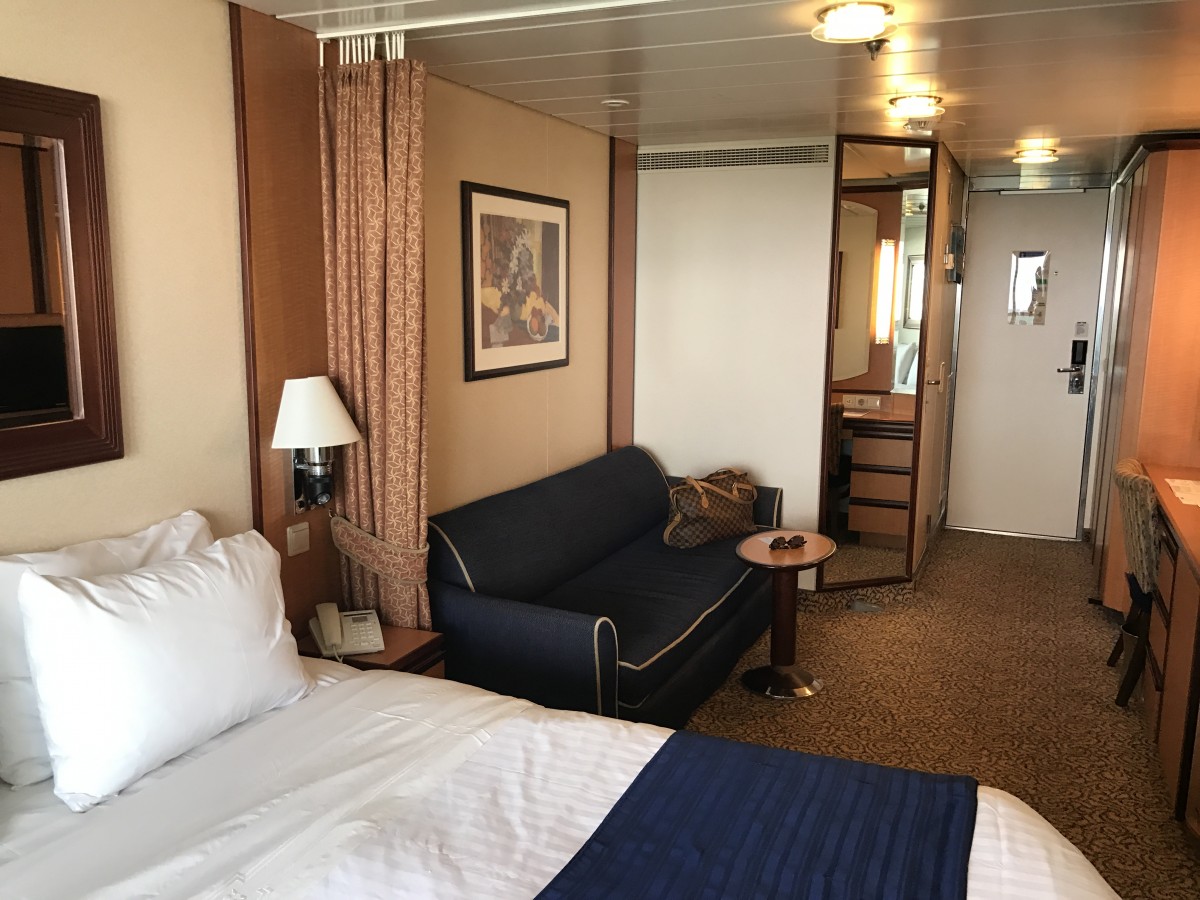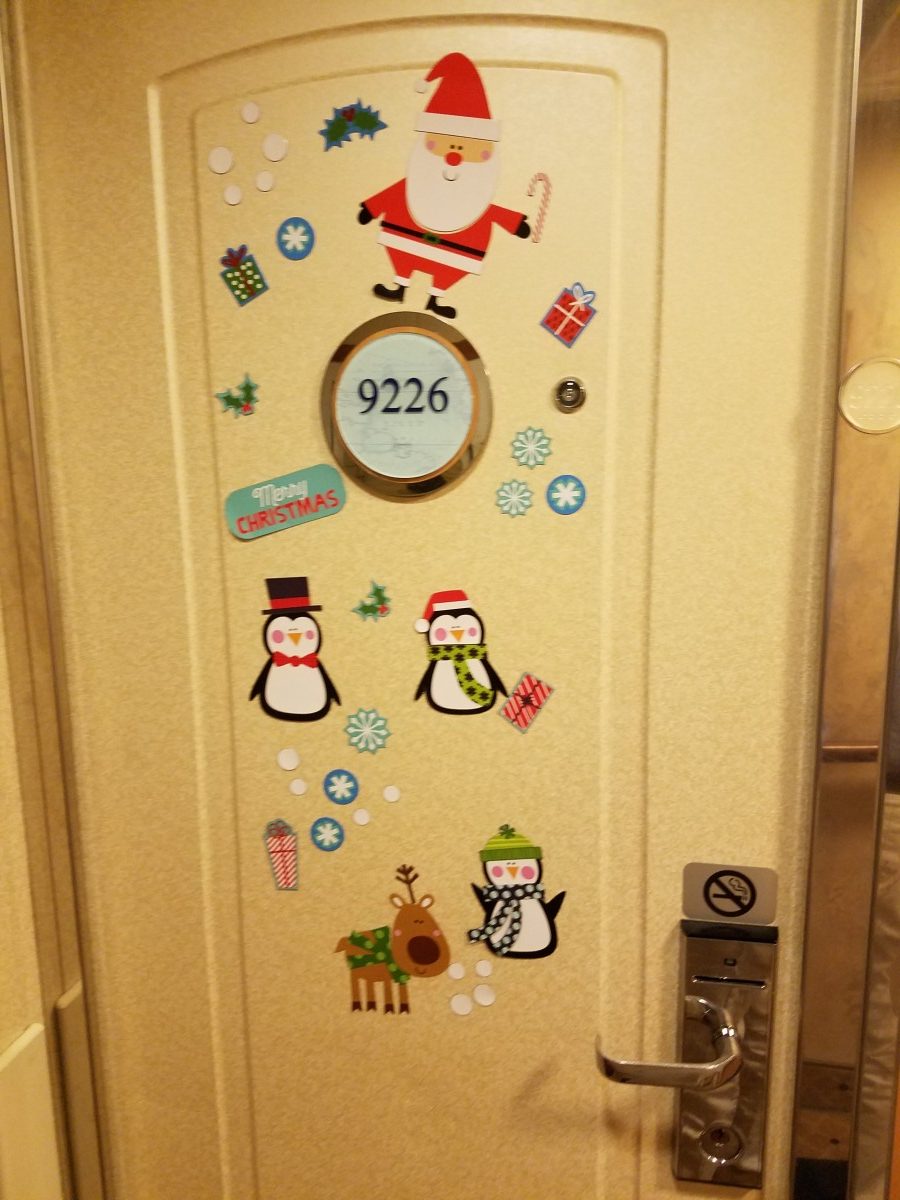 This was not our door, but I loved how many people decorated their cabin doors for the holidays! I made a mental note to do this next time.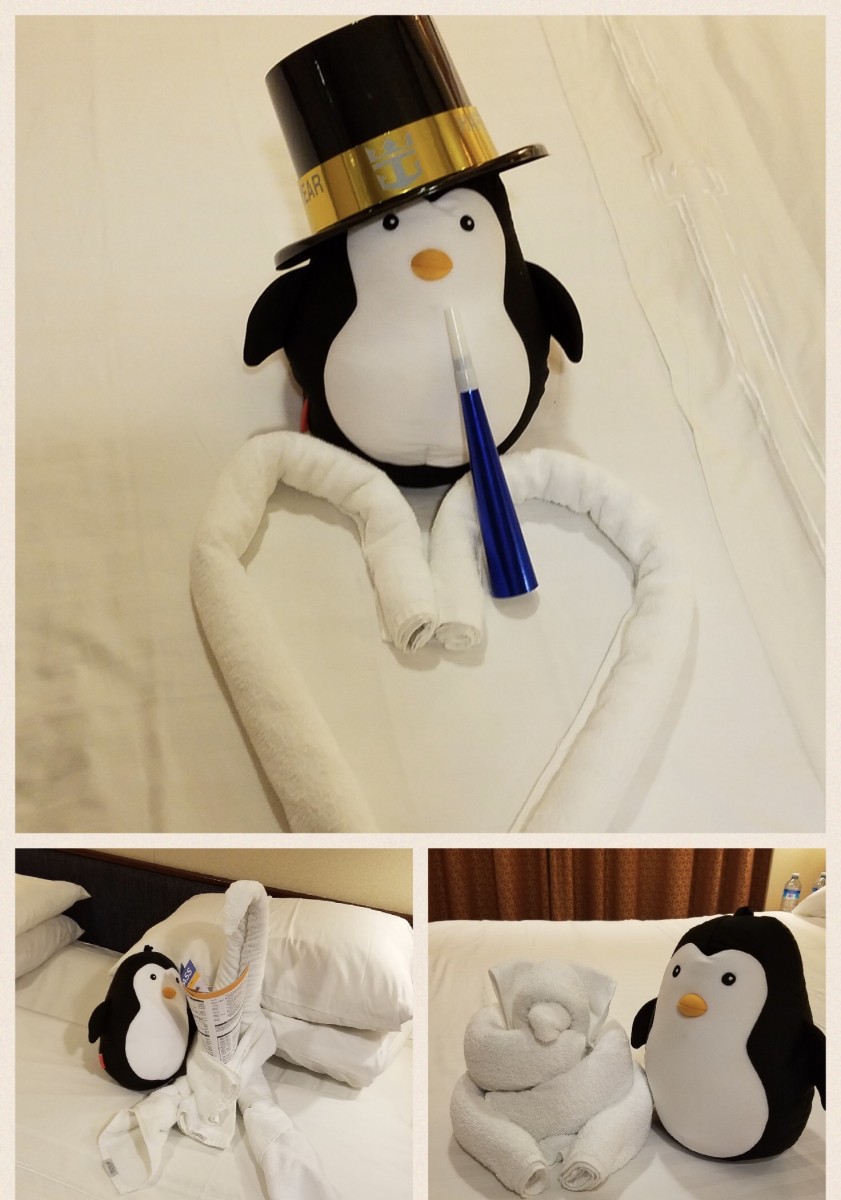 Our nightly towel animals were a highlight of our trip. I loved coming back into the room at night to see what creature awaited us. It was also really nice having our room cleaned twice a day. Talk about being spoiled!
The Ship: 10/10
I have never been on another ship to compare, but I think my instincts to cruise on a smaller ship were right. We LOVED this ship. It was never crowded, never loud, and I loved the fact that you got to get to know the staff and other passengers. It's amazing how many people you kept running into over and over again. It made the boat start to feel like home.
The ship itself was beautiful. I loved the pools, the reading areas, all the bars, the nightclubs, the shopping. Everything was clean and well-maintained. When you first board the ship it feels SO BIG, but once you walk around for a few days you get your bearings. Josh and I found getting around to be a breeze. We also opted to only ever take the stairs which was awesome but killer on my legs!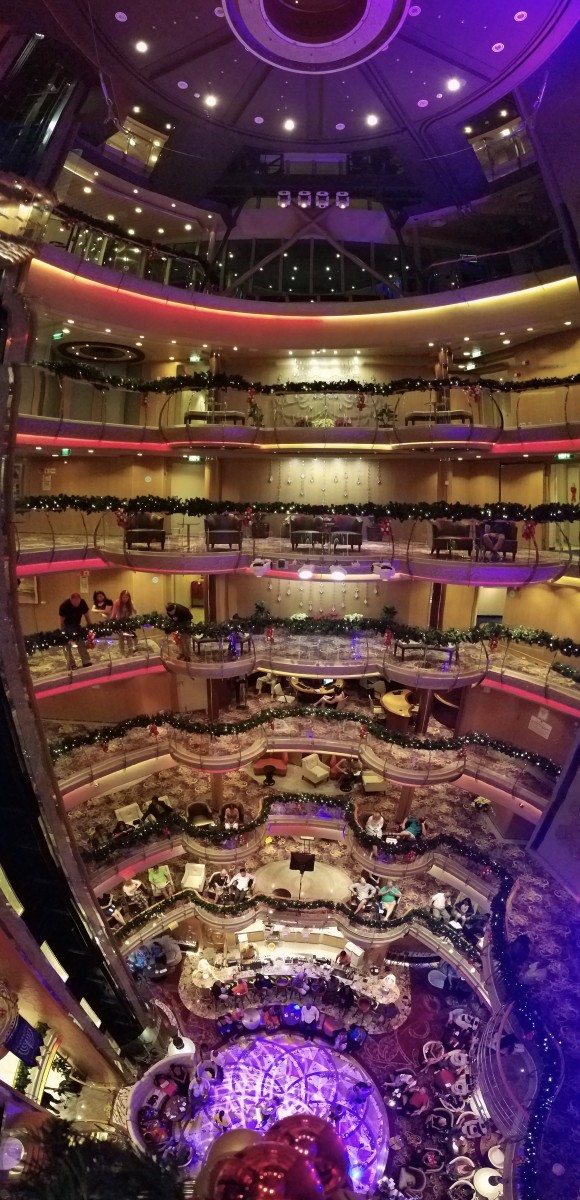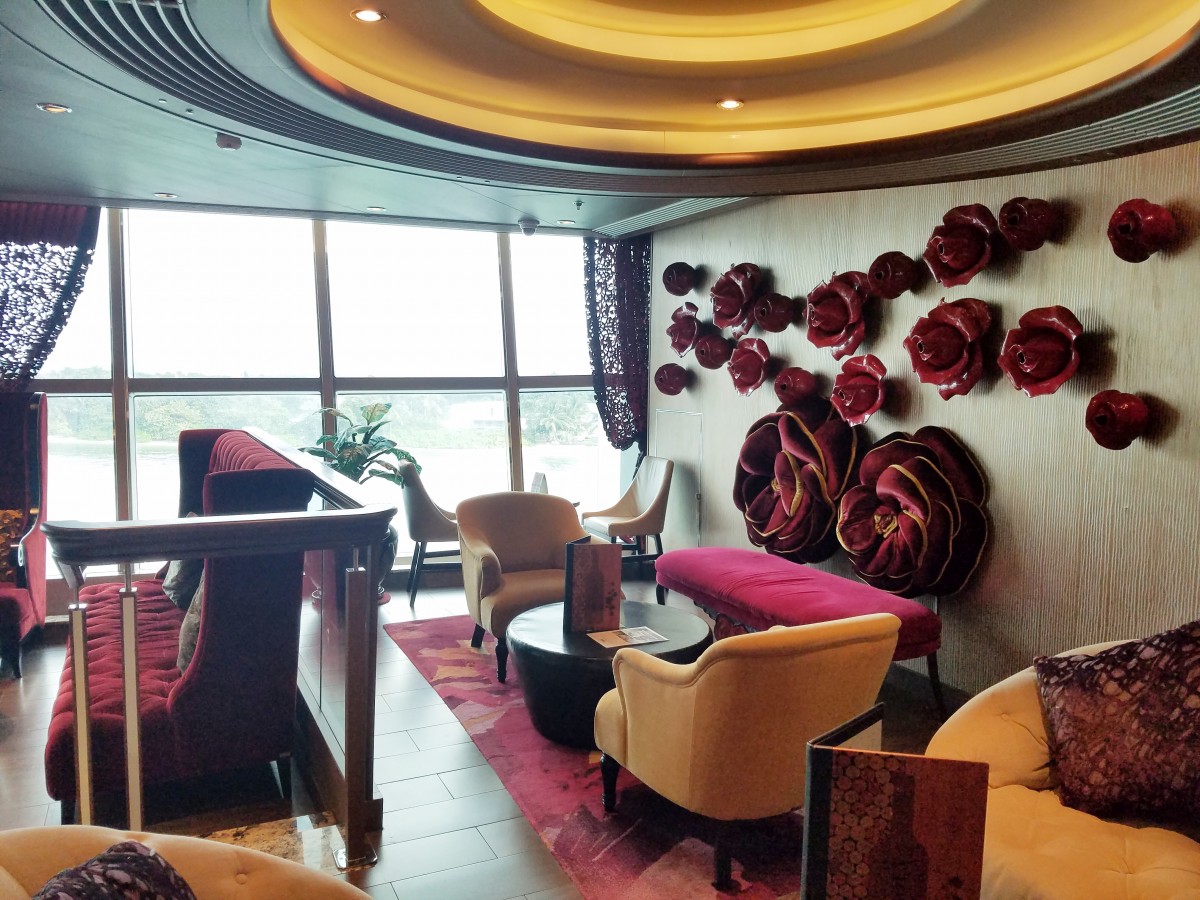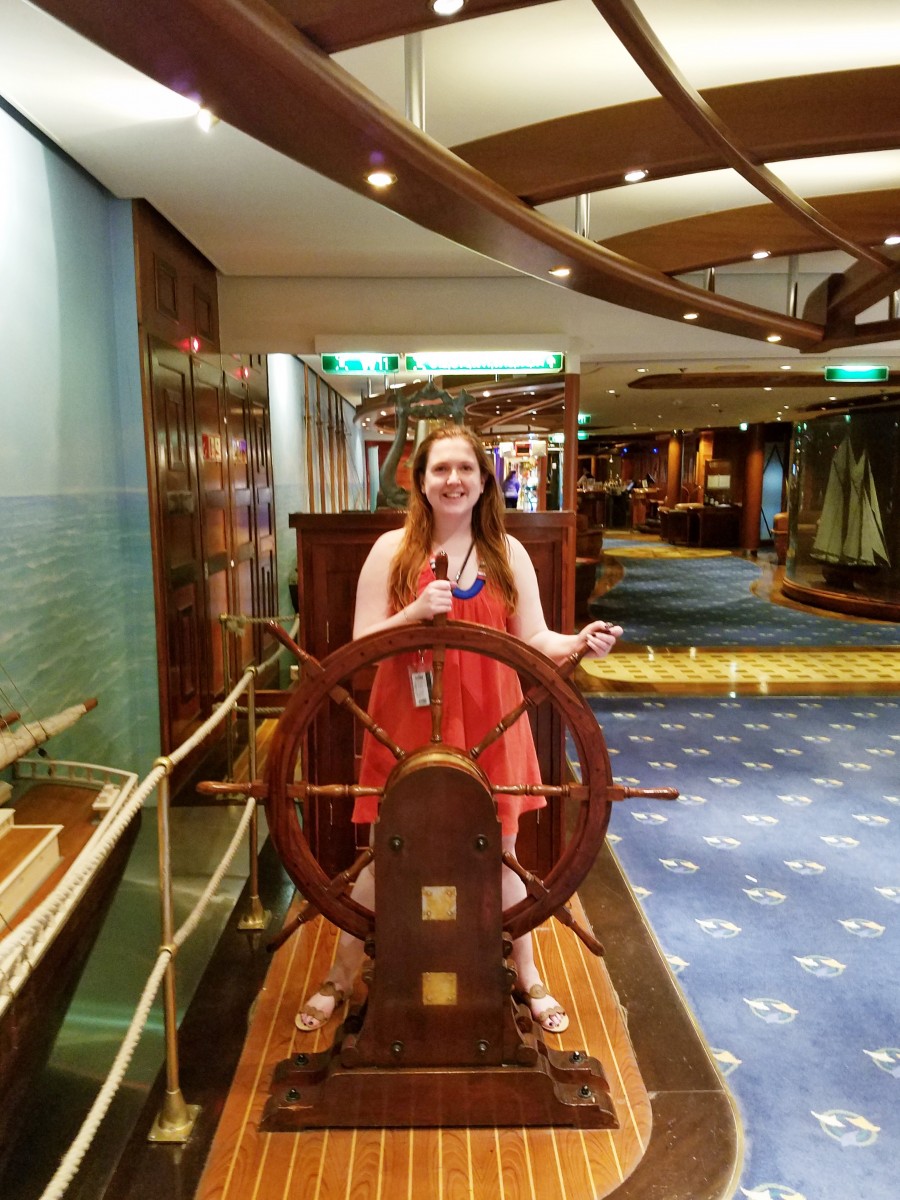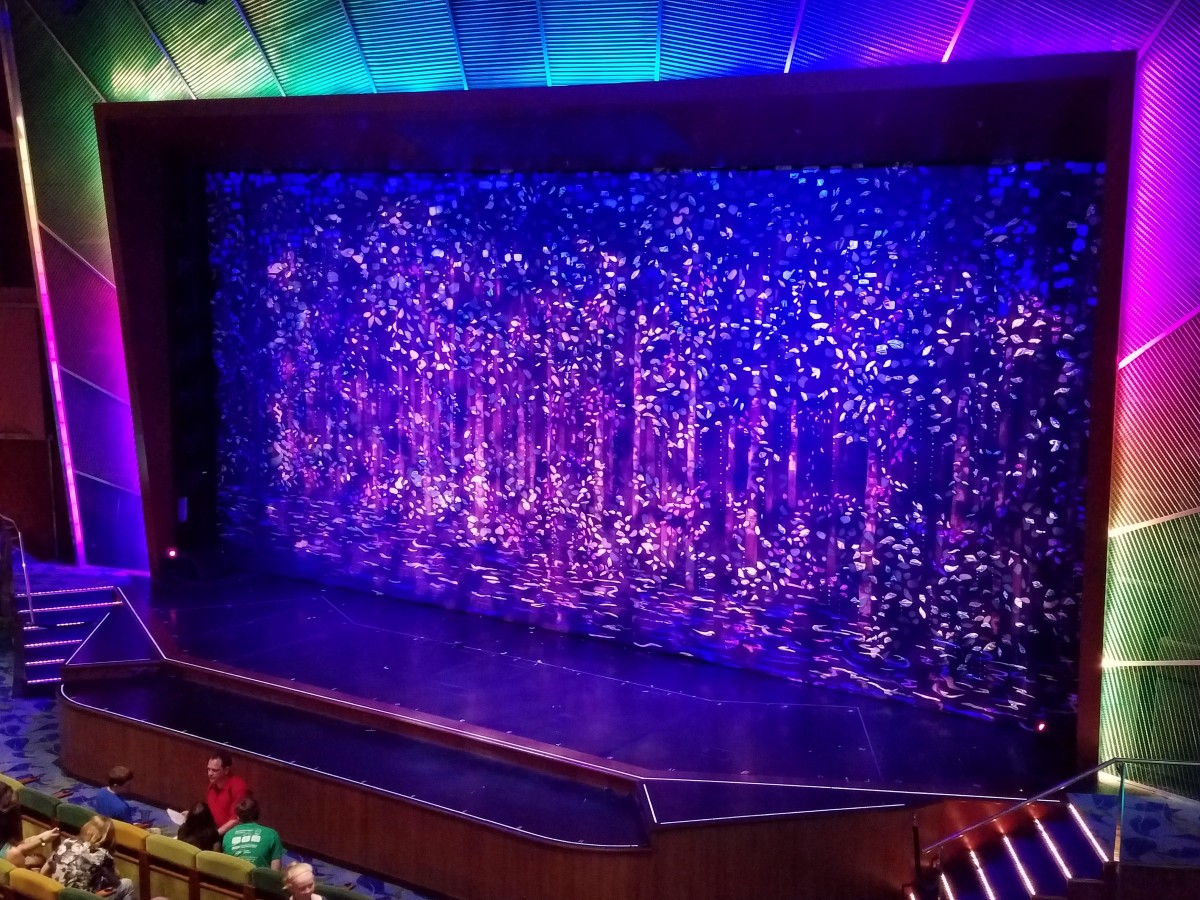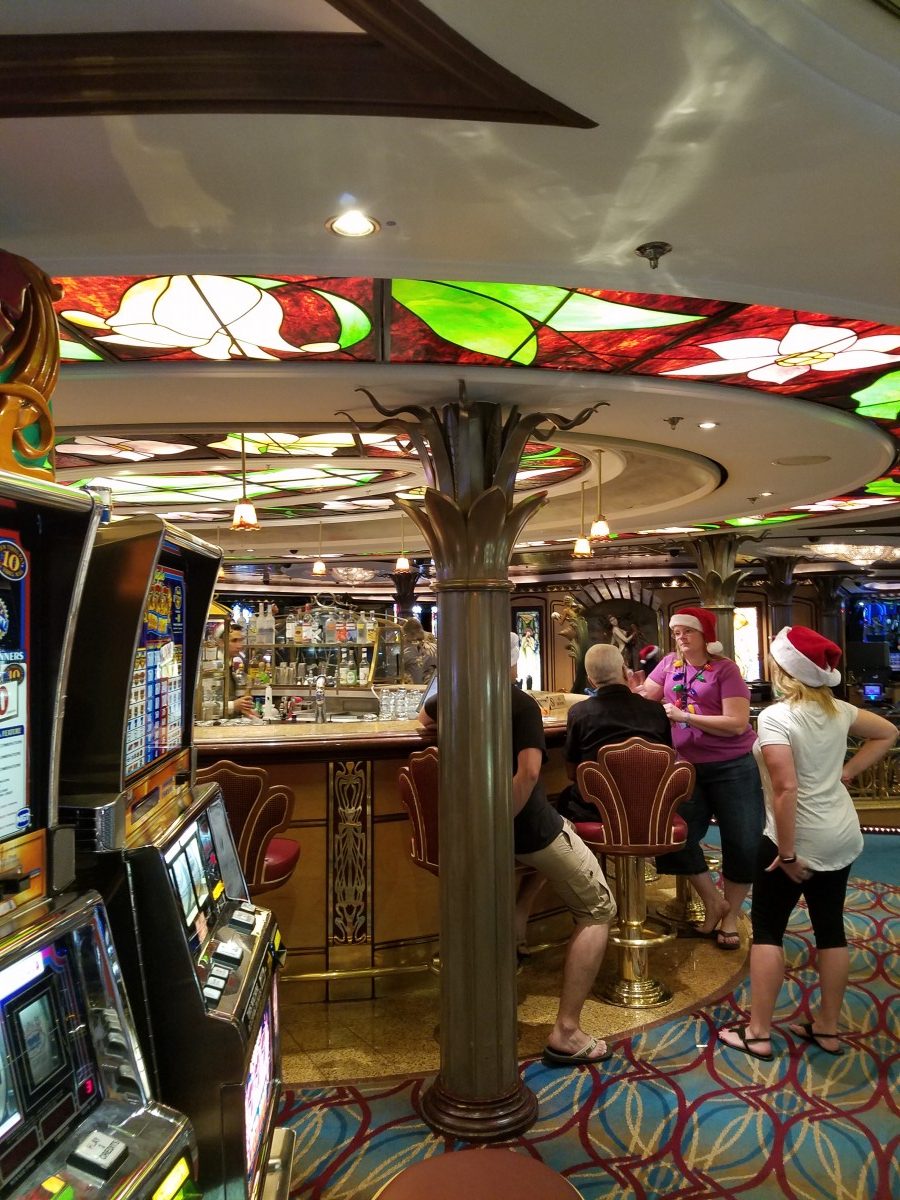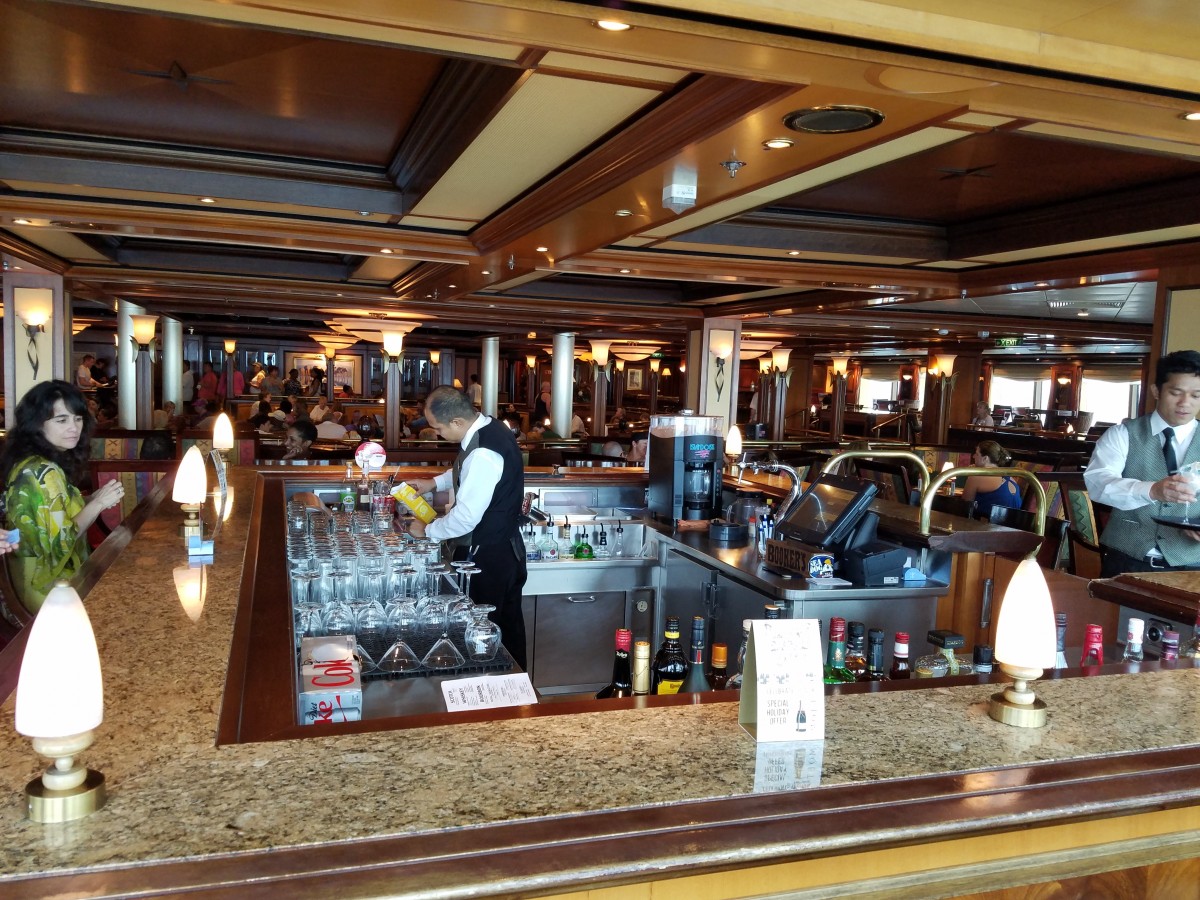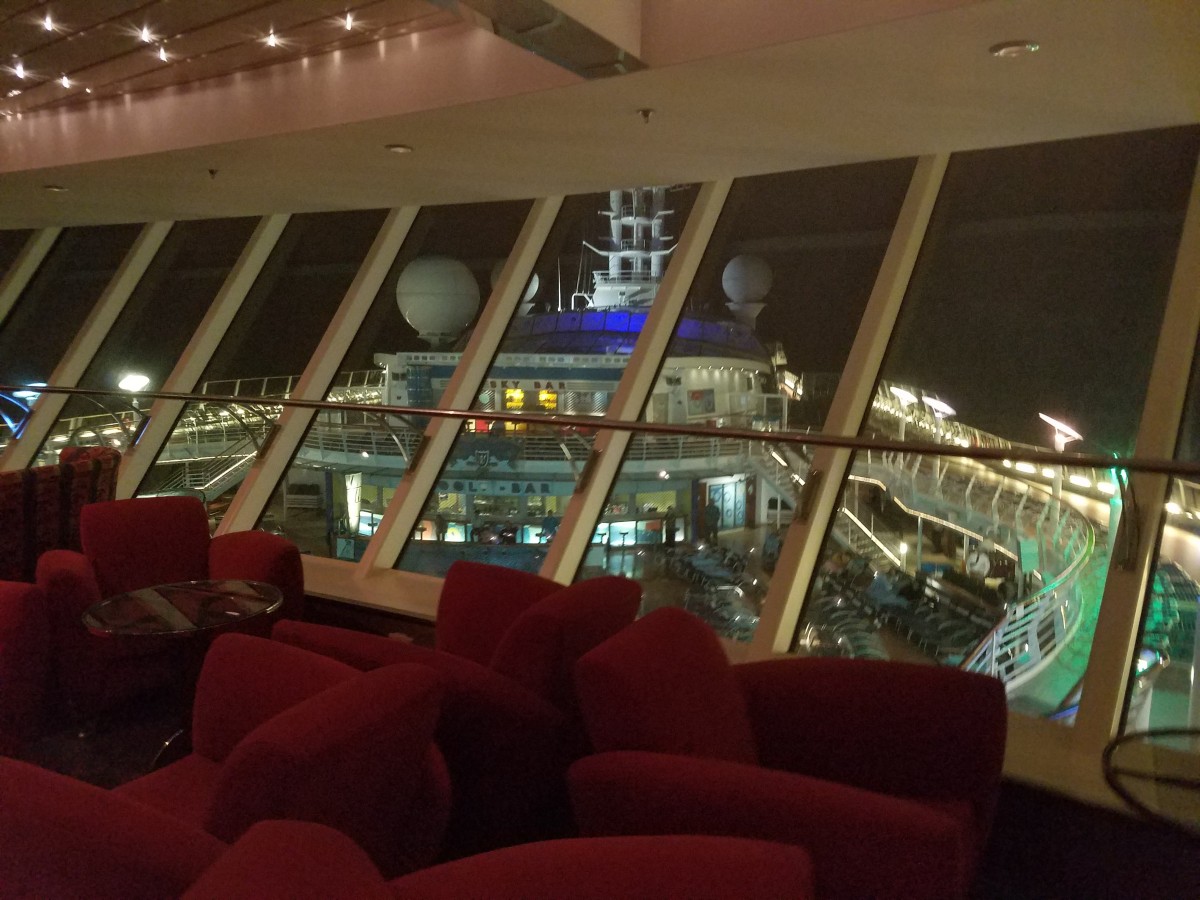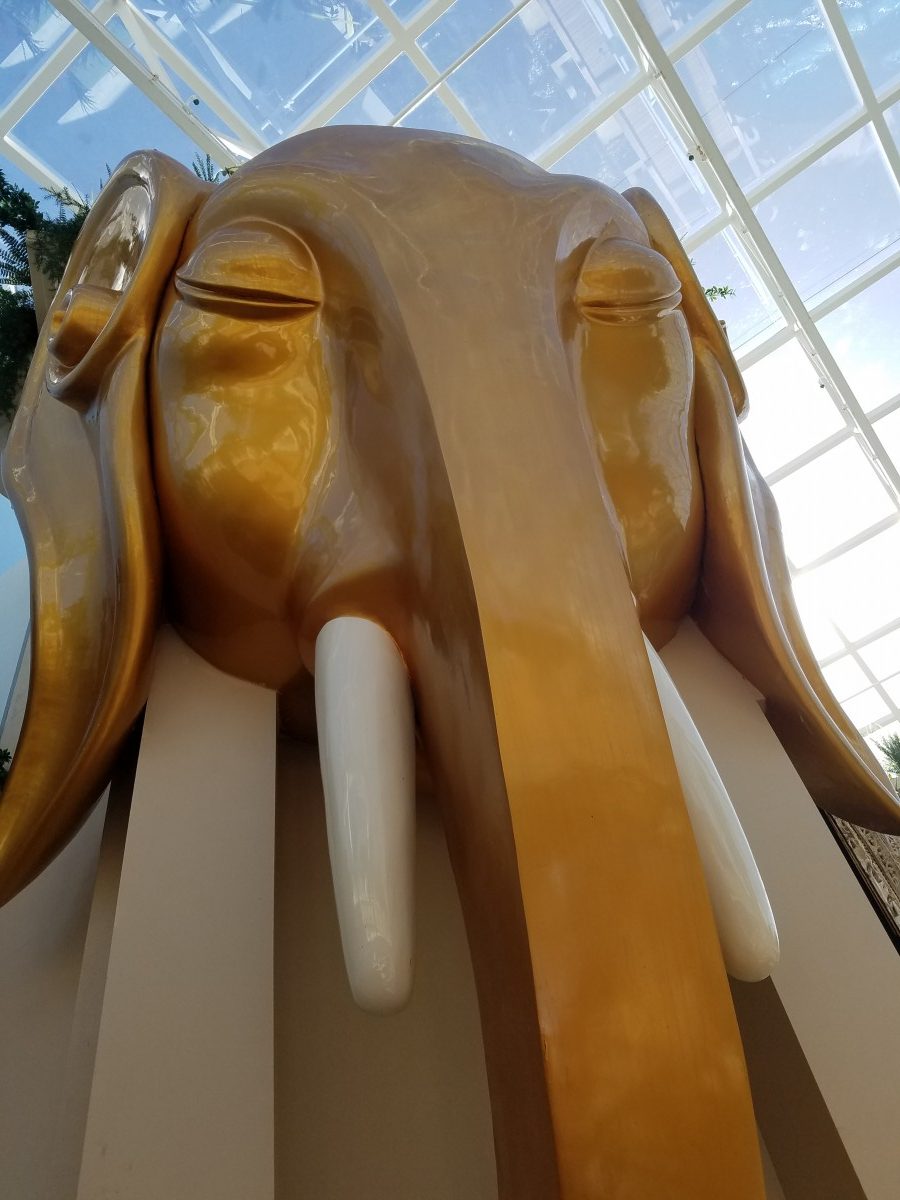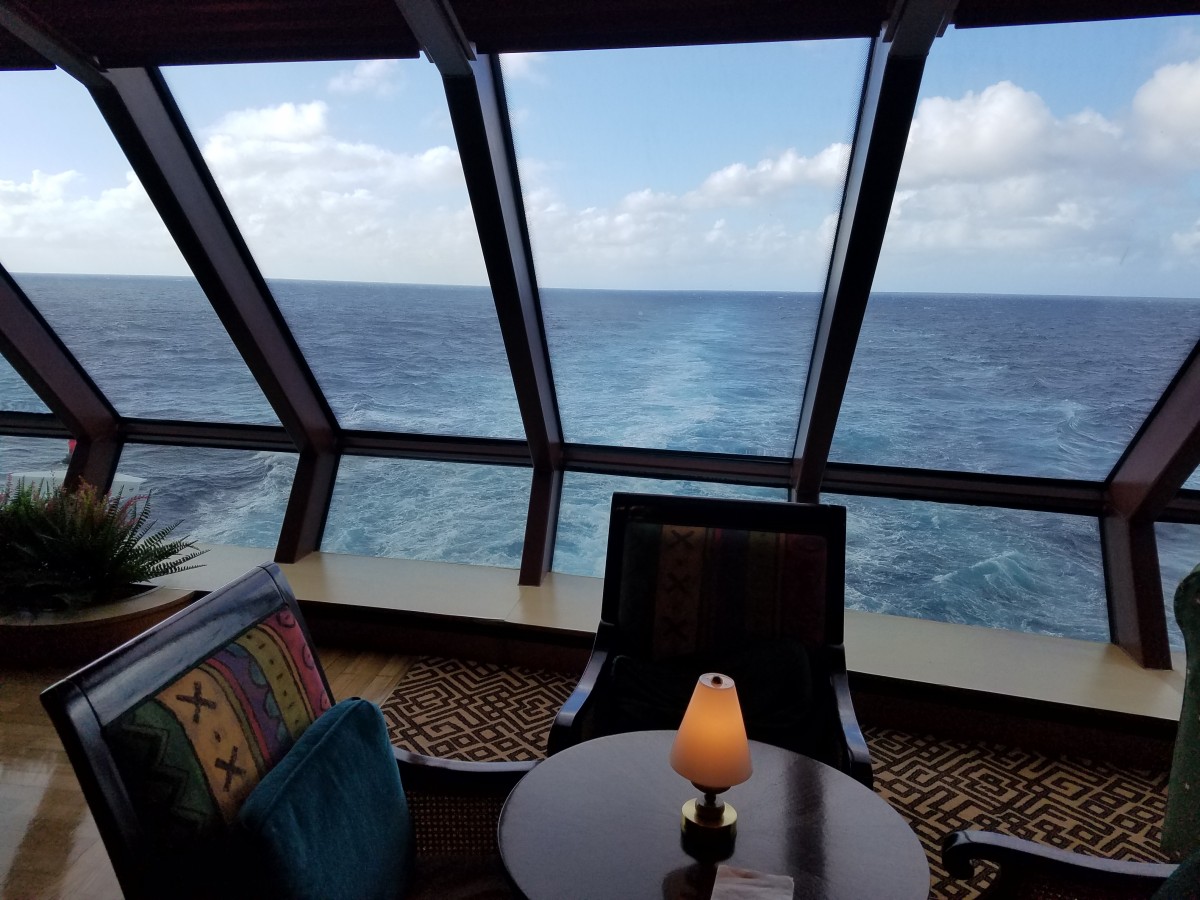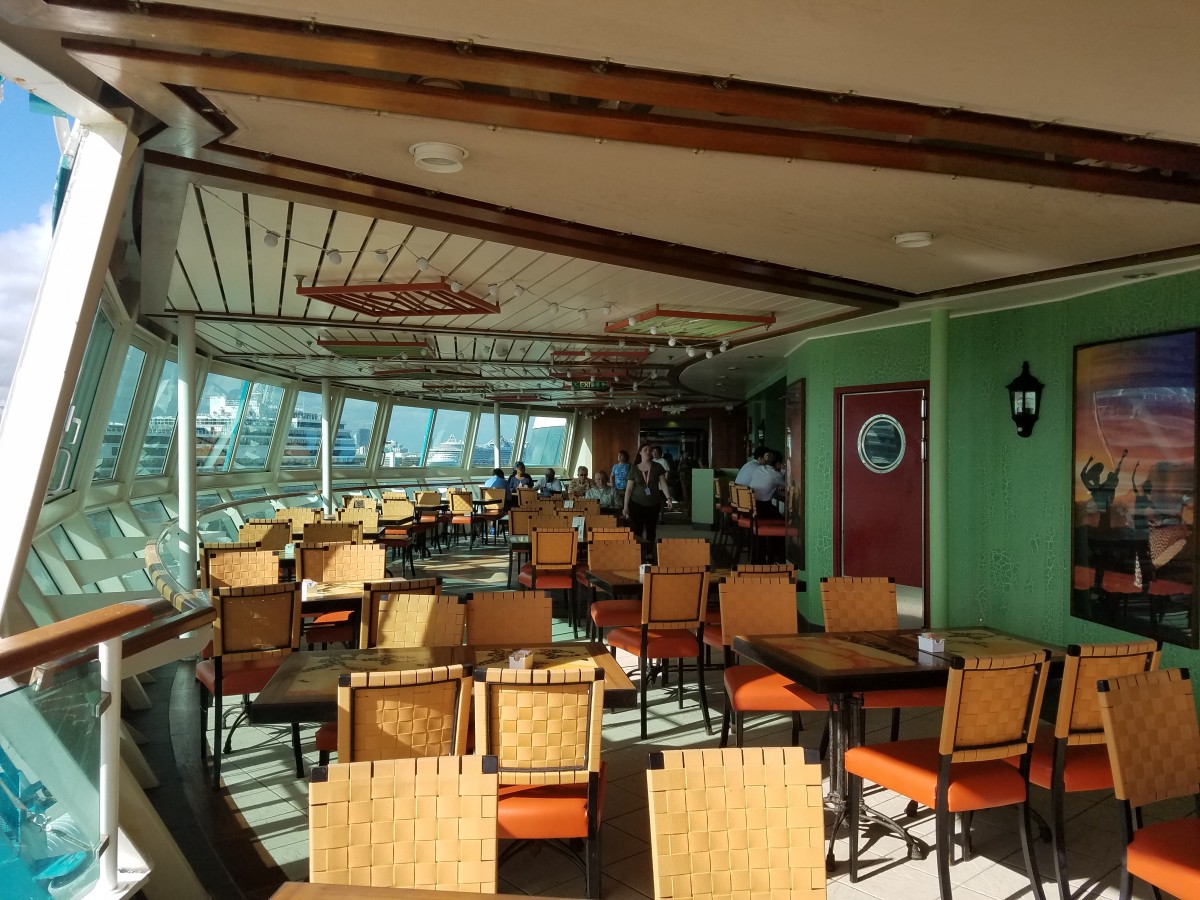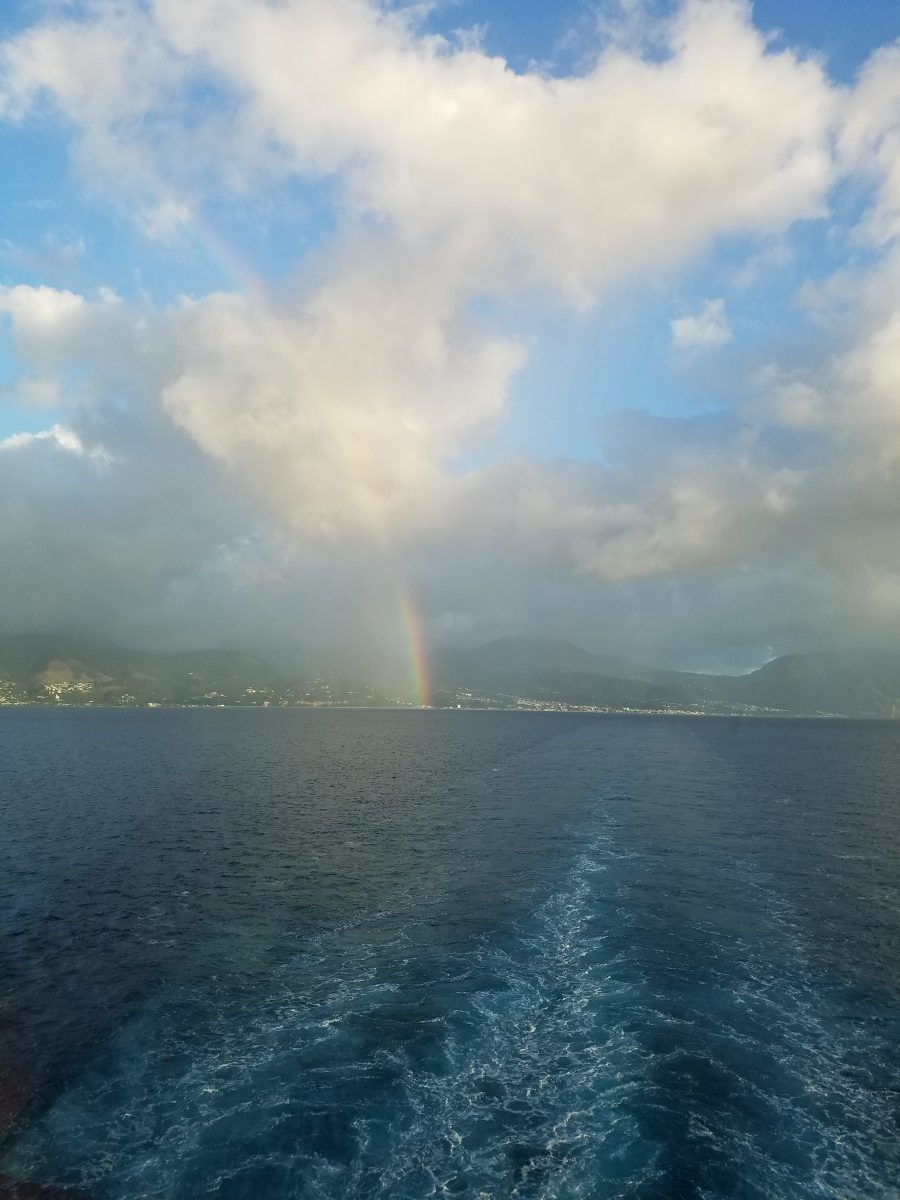 We saw so many rainbows on this trip!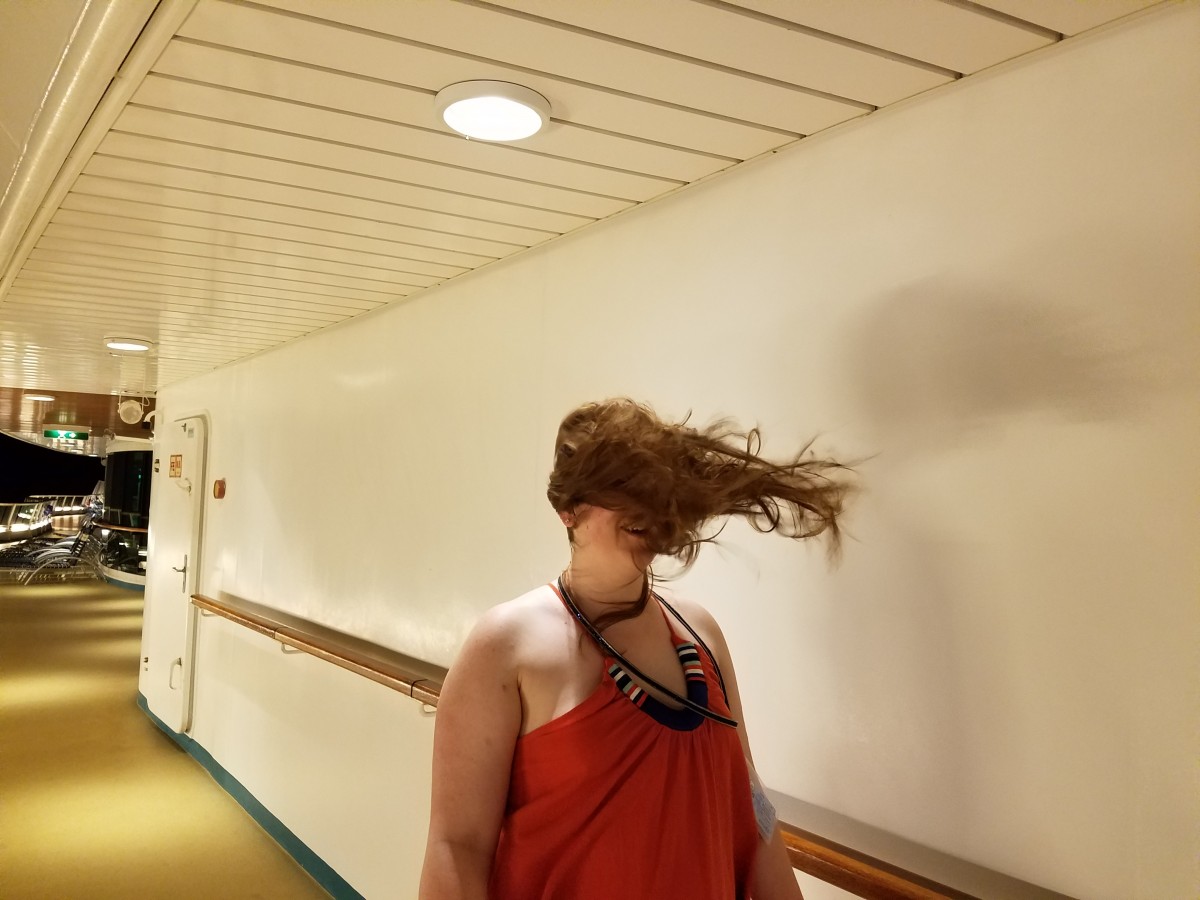 In case you were wondering, cruise wind is worse than Nebraska wind. 😉
The Booze: 9/10
Josh and I did a lot of hemming and hawing about whether we wanted to splurge for the unlimited booze package or not. And when I say splurge, I mean splurge, it was like $1,300 for both of us for 10 days. What it gets you is all the drinks you could possibly want, tax and tip included, and you never have to sign a check. With drinks onboard costing anywhere from $10-$12, that was worth it for us. So we made it our mission to get our money's worth and drank the cruise away.
I felt a little guilty about this at first, but as the bartender at one of the bars said, "No booze, no cruise." We had fun, had the best drinks, and loved every minute of it. Plus sitting down to dinner with a glass of moscato waiting for you and having it magically refill three times is quite nice. 😀 My only reason for giving a 9 out of a 10 instead of a 10 out of 10 is how freaking pricey this was!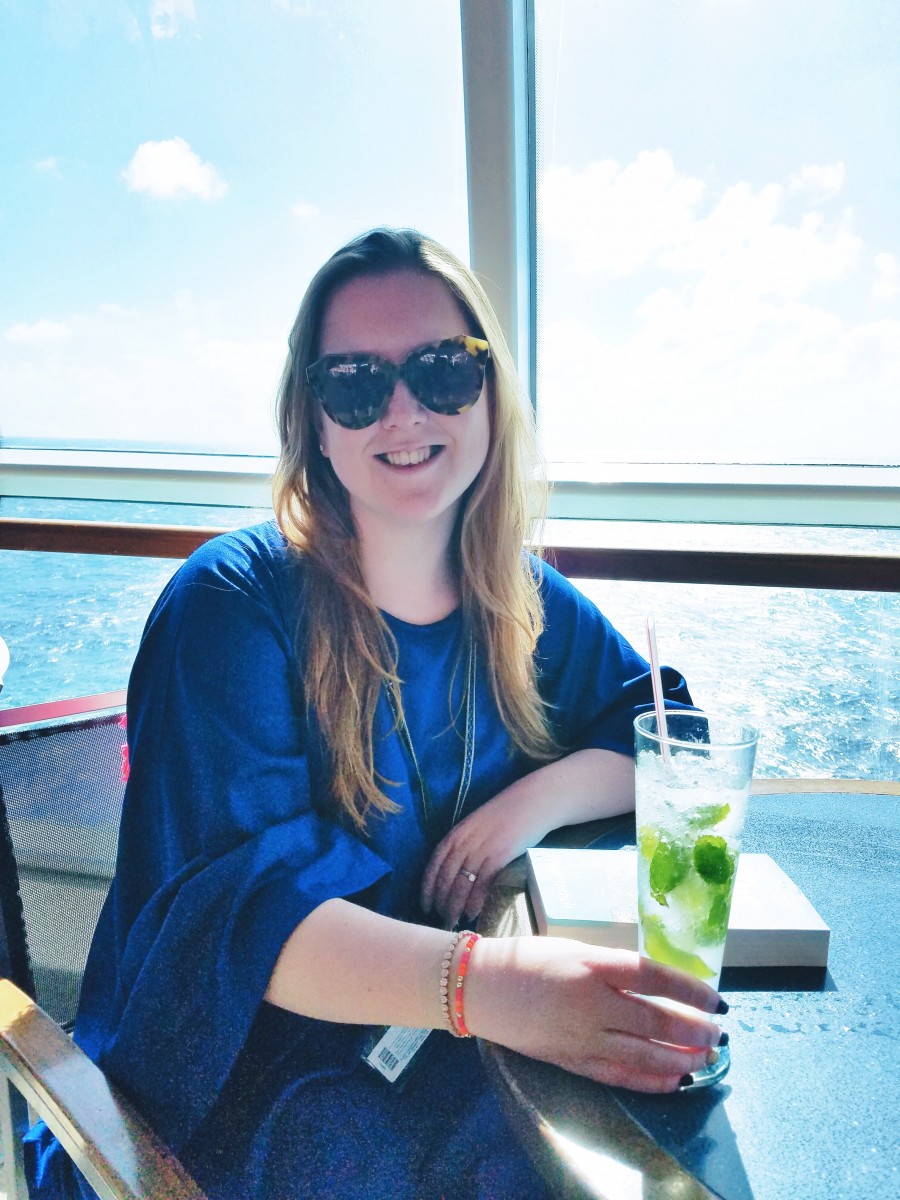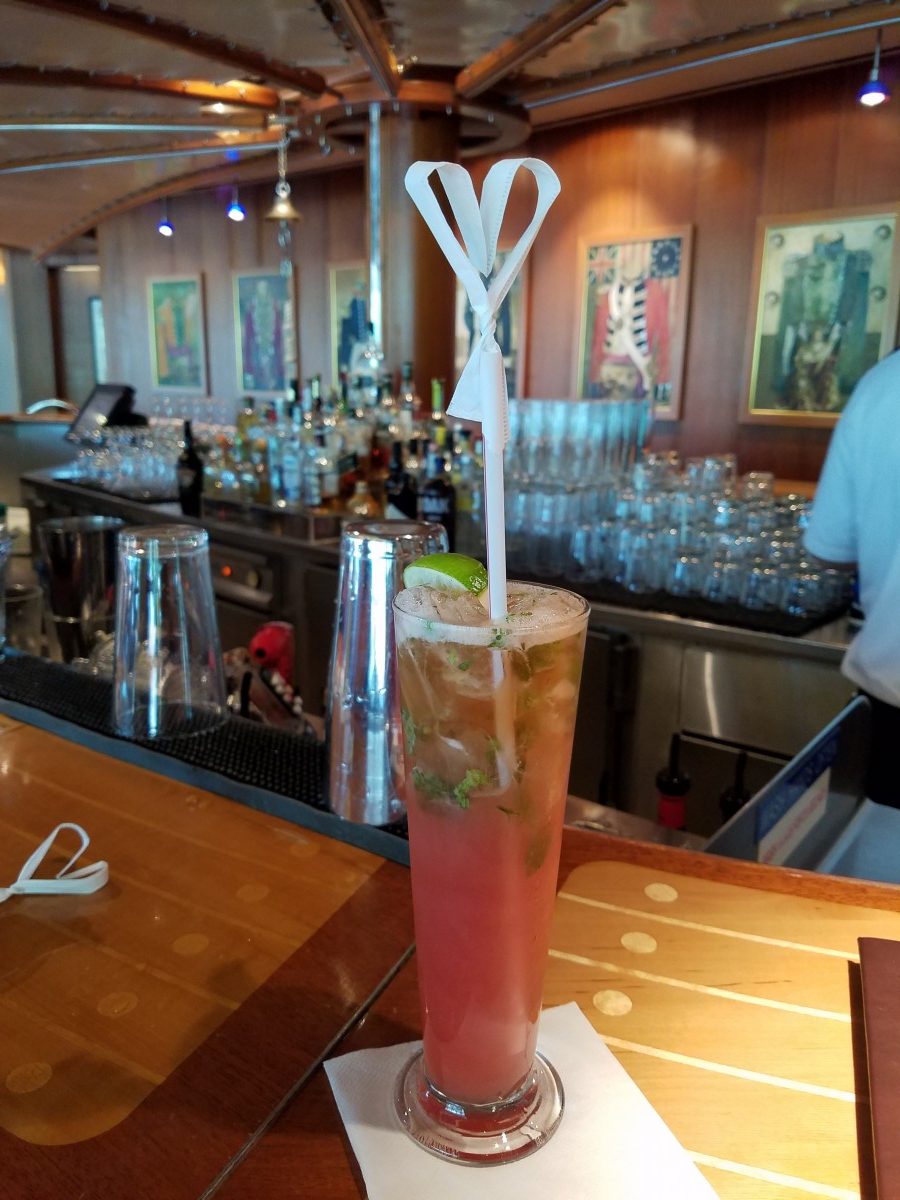 I should have been calorie conscious and ordered vodkas and diet cokes but I was on vacation so I ordered all the fruity drinks. They were amazing.
The Food: 6/10
Okay, so here was the one downfall of our cruise. And downfall is being dramatic because it really wasn't that bad, but it really wasn't that good either. If you're used to eating at nice restaurants on the regular and treating yourself to good food on vacation, you are going to find cruise food sub-par. I guess that comes with the territory of having to make such large volumes of food for such a diverse group of people. (Guests were visiting from over 60 countries!)
The casual Windjammer restaurant and room service food were downright disgusting. And the cafe by the pool deck was gross. Reflections, the main dining room, had decent food. What it lacked in flavor it made up for in service. Khemraj and Andrii were our servers and they went above and beyond to make our meals special.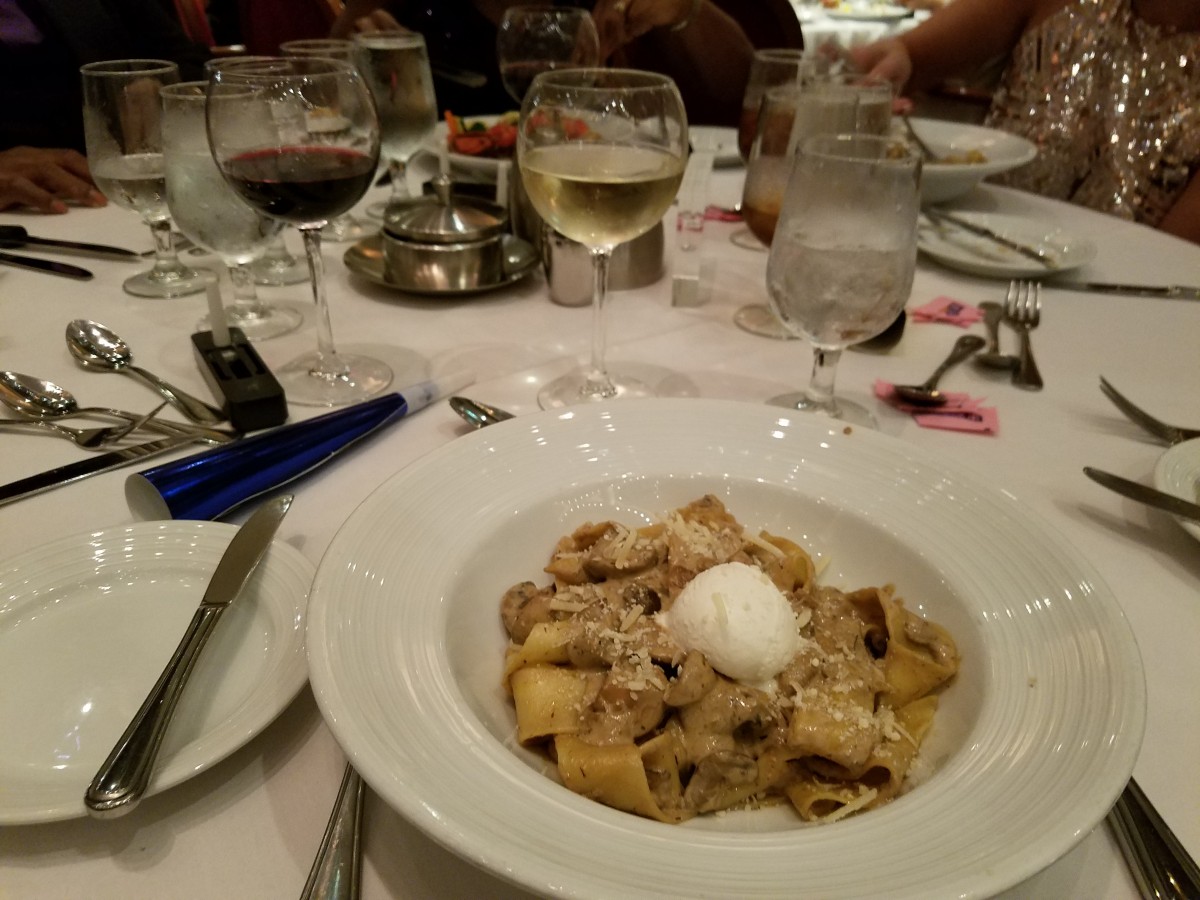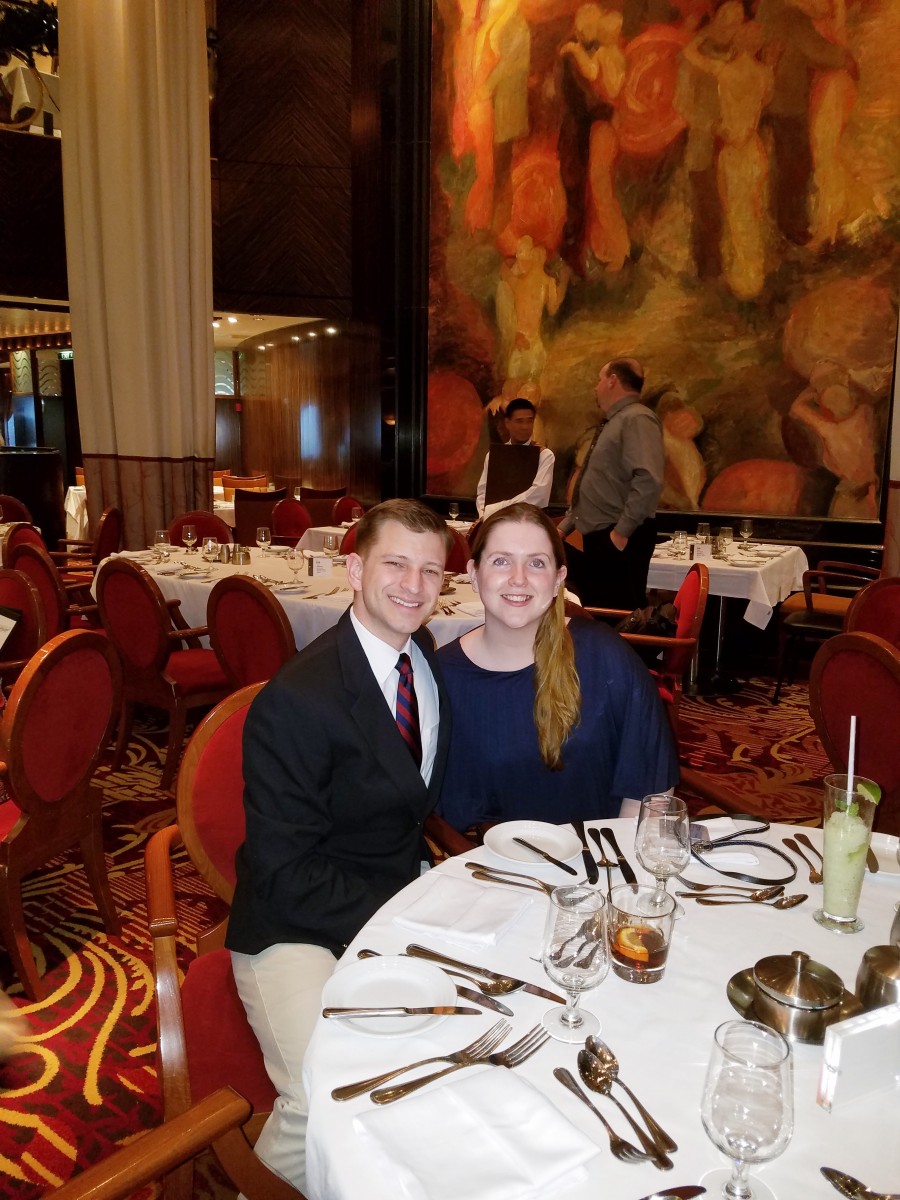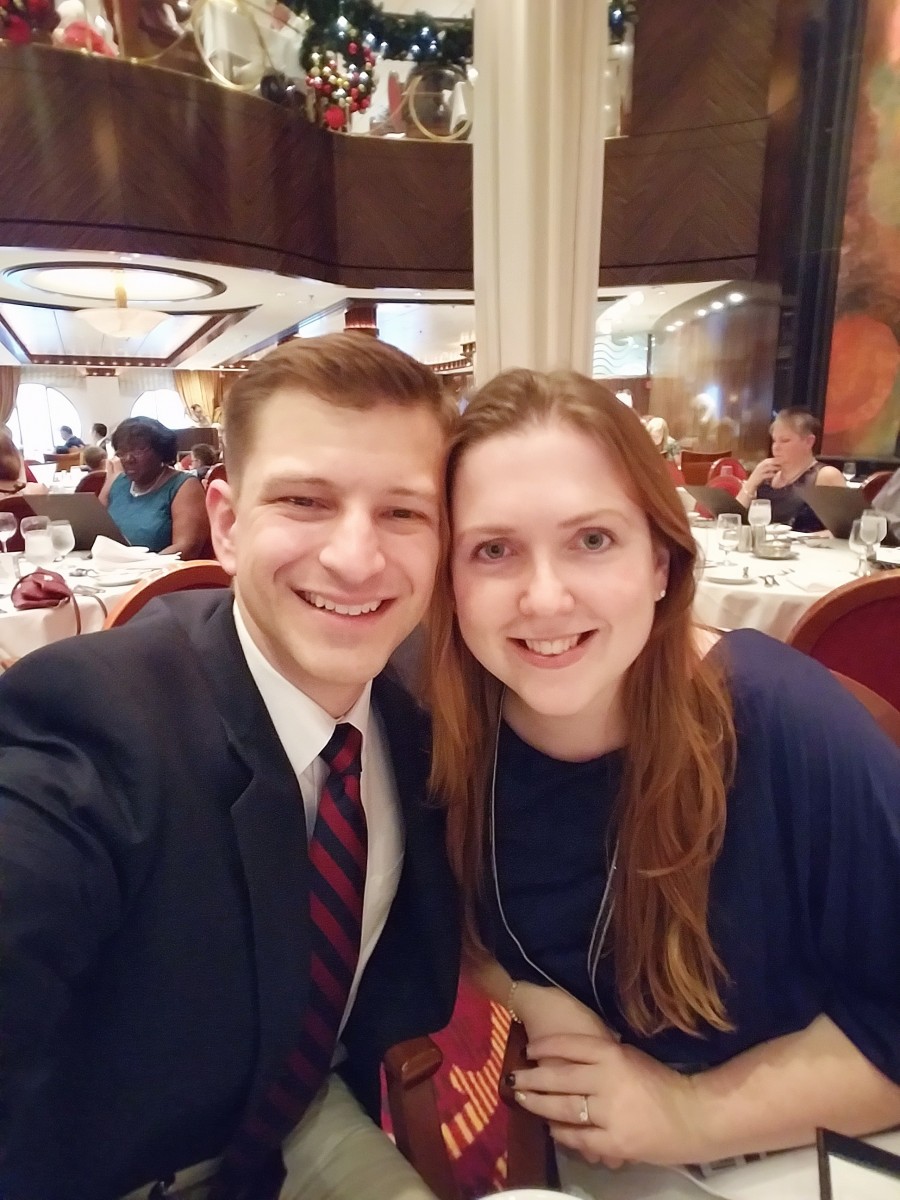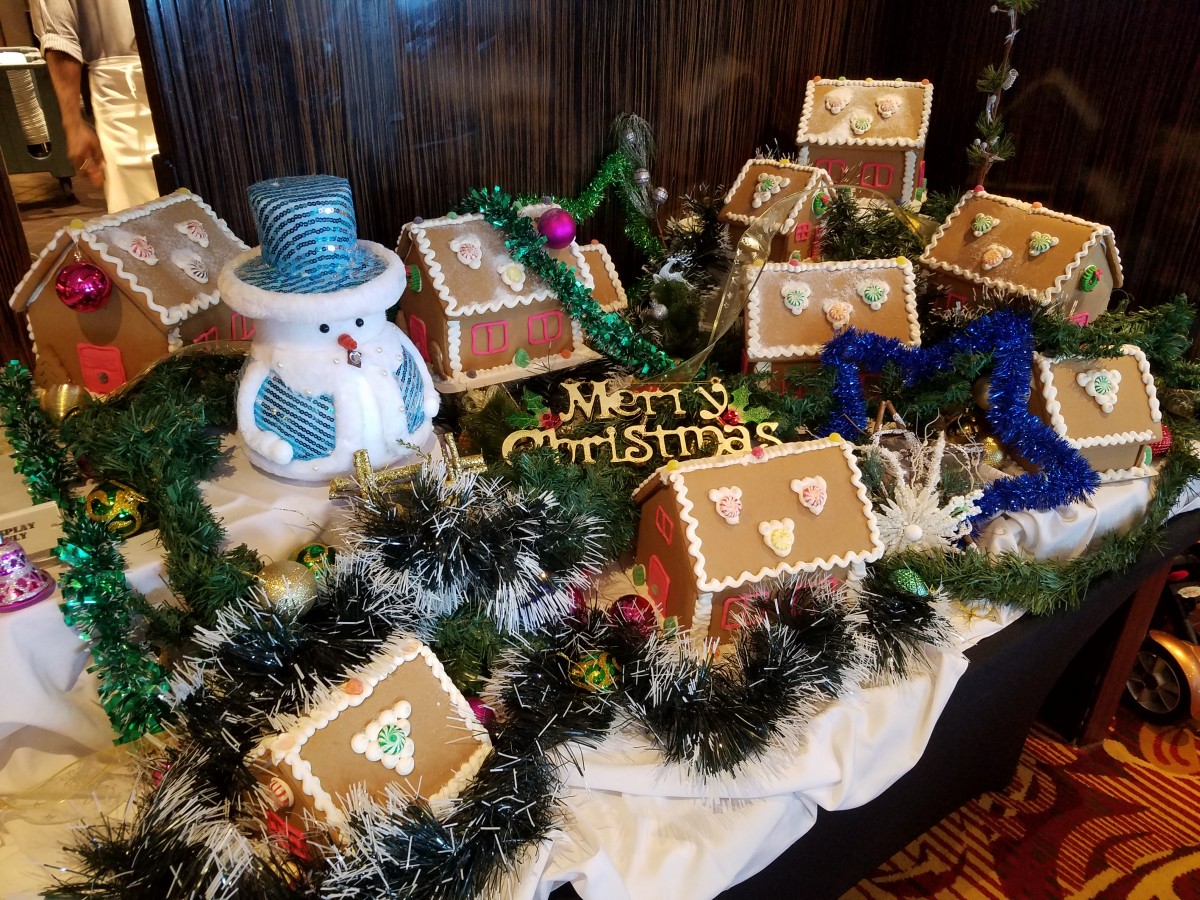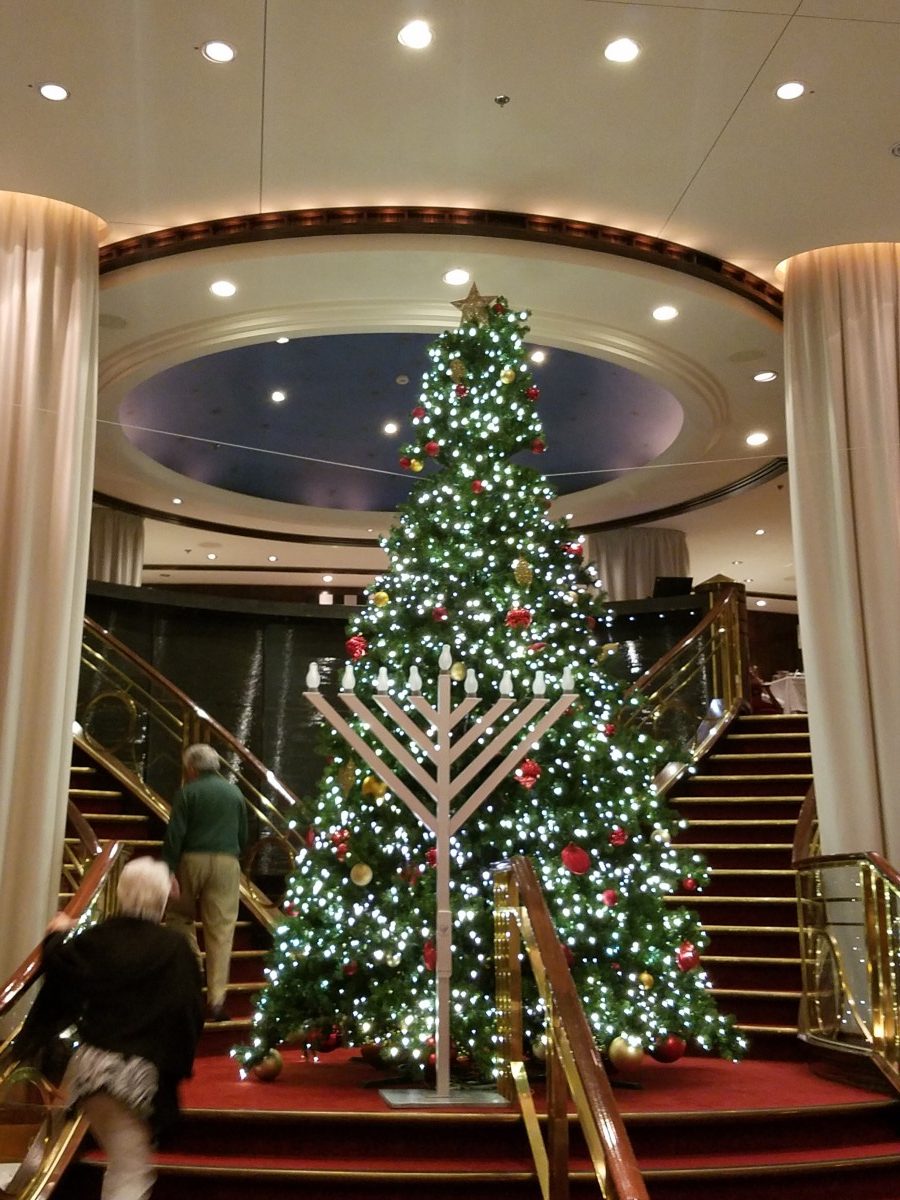 The atmosphere of the dining room was so nice. And I loved when the waiters put on a show for us.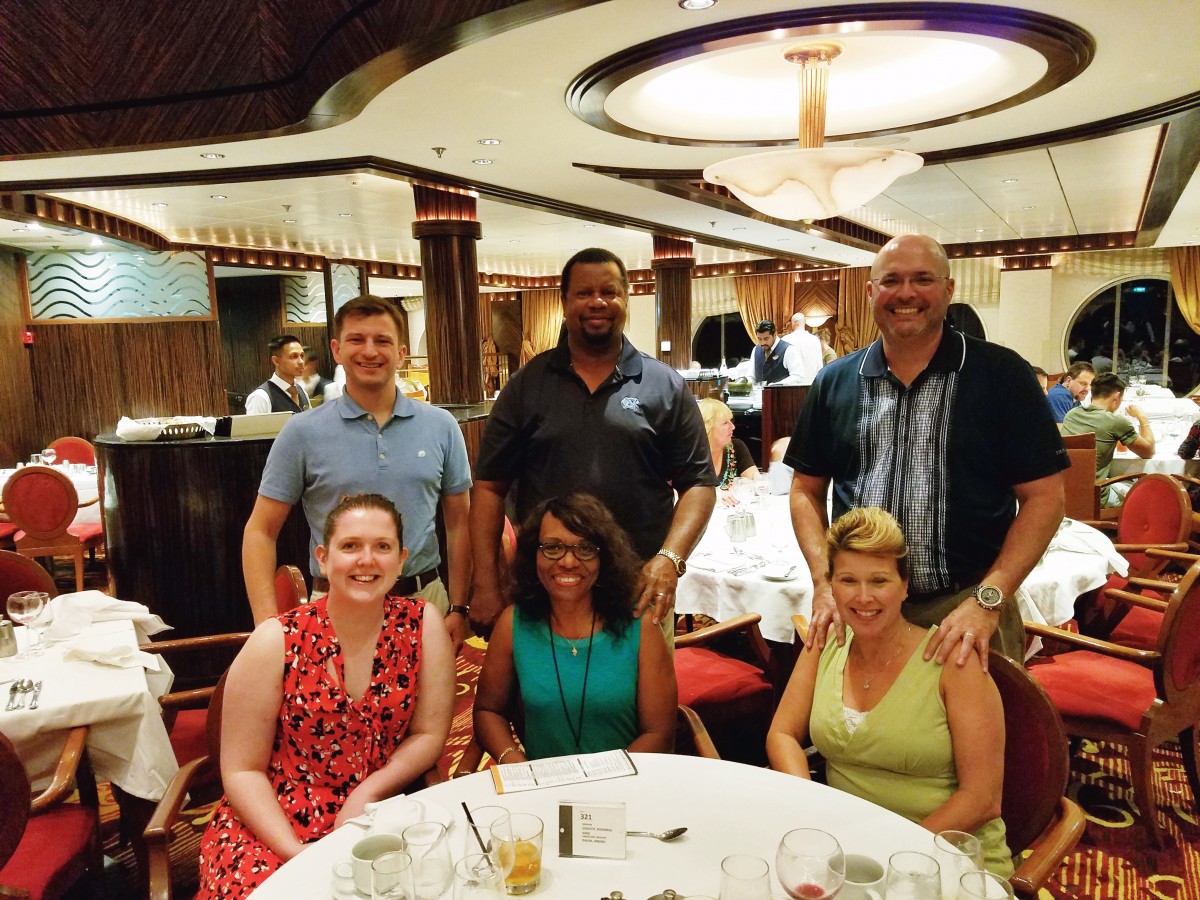 One of the best parts of the trip were our table mates. They get a 10/10. We asked to have seated dining at 6pm with fun couples. I have no idea if they took the fun part into account when arranging our seats or if we just got lucky but we hit the jackpot with Kevin, Linda, Jim, and Kim.  We spent hours talking and laughing at that table and I loved getting to pick their brains on all things cruising. They're seasoned pros.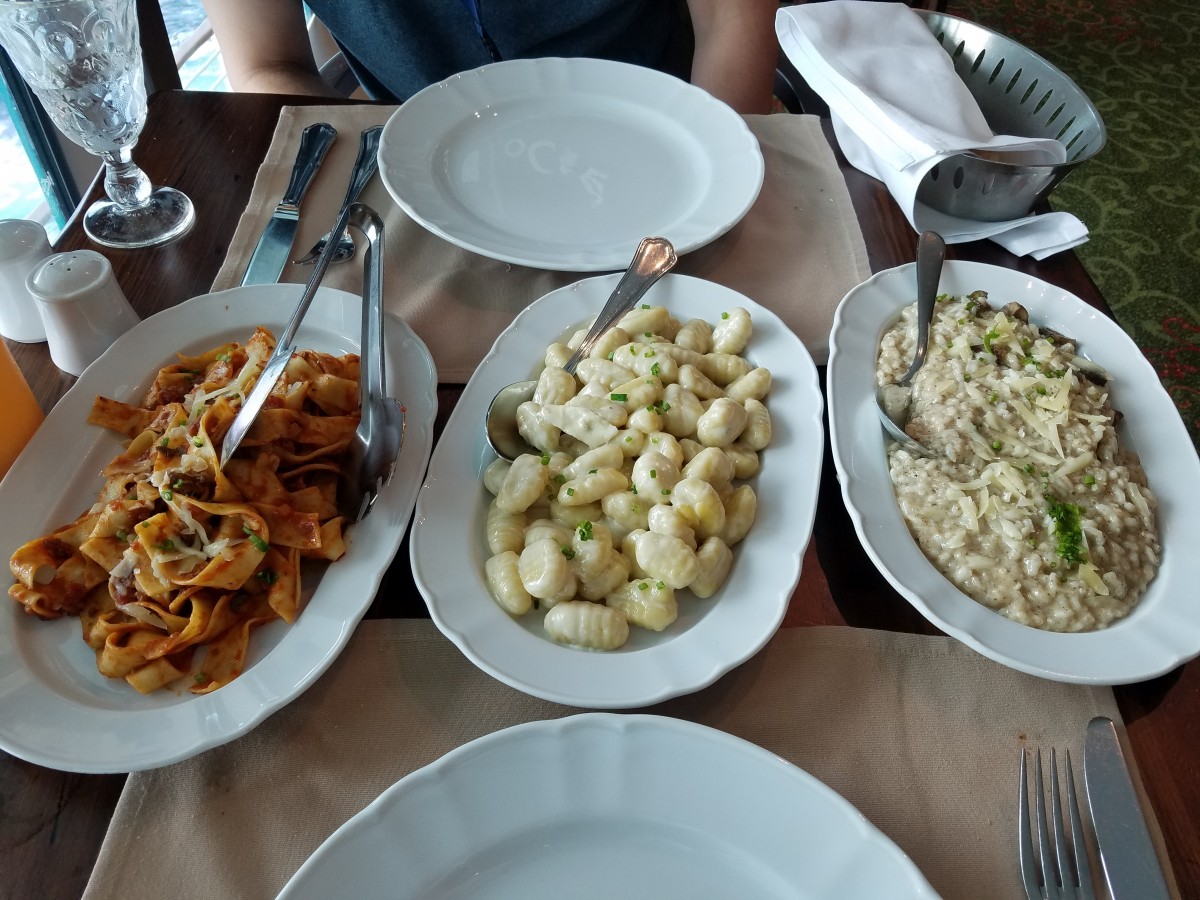 While the free food was sub-par, I found the specialty dining to be great. We went to Giovanni's Table for lunch one day (it cost an extra $20/person) and I could not get enough. The food was fresh, flavorful, and absolutely decadent. If all cruise food tasted like this I'd probably never get back on land again!
The Entertainment: 9/10
Royal Caribbean is known for their ship entertainment and they did not disappoint. Unfortunately only the bigger ships get the Broadway shows, but I loved the shows they did have, as well as all the fun games and interactive events. Josh and I were a little overwhelmed at times with how much there was to do at any given point in a day. We'd need to take three cruises to get to check out all the fun activities they offered.
Some of my highlights were the daily morning Zumba, the Love & Marriage Game Show, and the Spin The Wheel game where Josh got called up on stage to compete for prizes. (Spoiler alert, he won!) I thought my favorite days would be port days, but I loved at-sea days just as much. They were so relaxing I wished for a few more!
This cruise truly had something for everyone. The cruise singers performed everything from Kesha, to Disco hits, to the Golden Oldies. There were nightclubs, jazz lounges, and everything in between. I was worried Josh and I would be some of the youngest people on the cruise but that was not the case at all.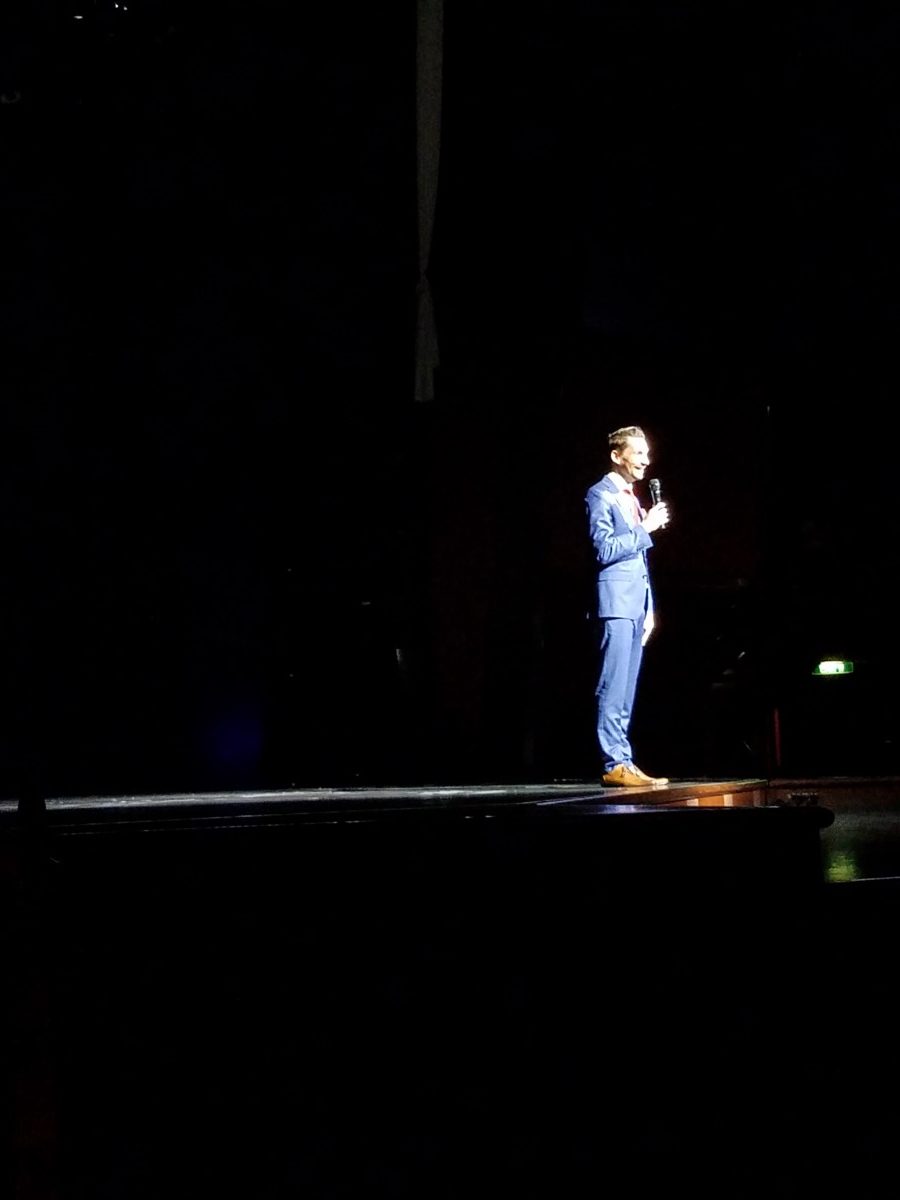 The great assortment of events were all thanks to Topi, our Cruise Director. Before cruising I had no idea how much work it takes to organize a cruise itinerary for 2,500 people. Topi did it flawlessly, and always made sure we were having fun.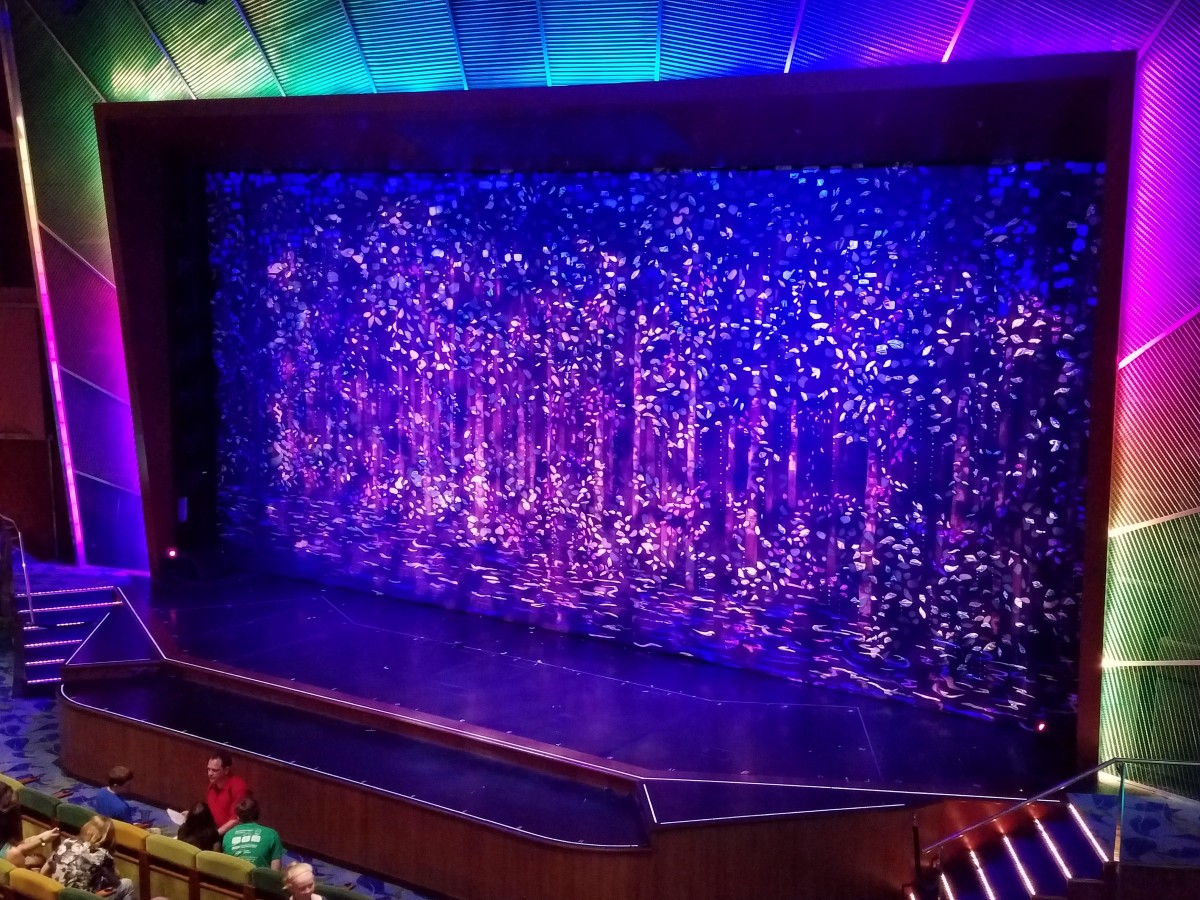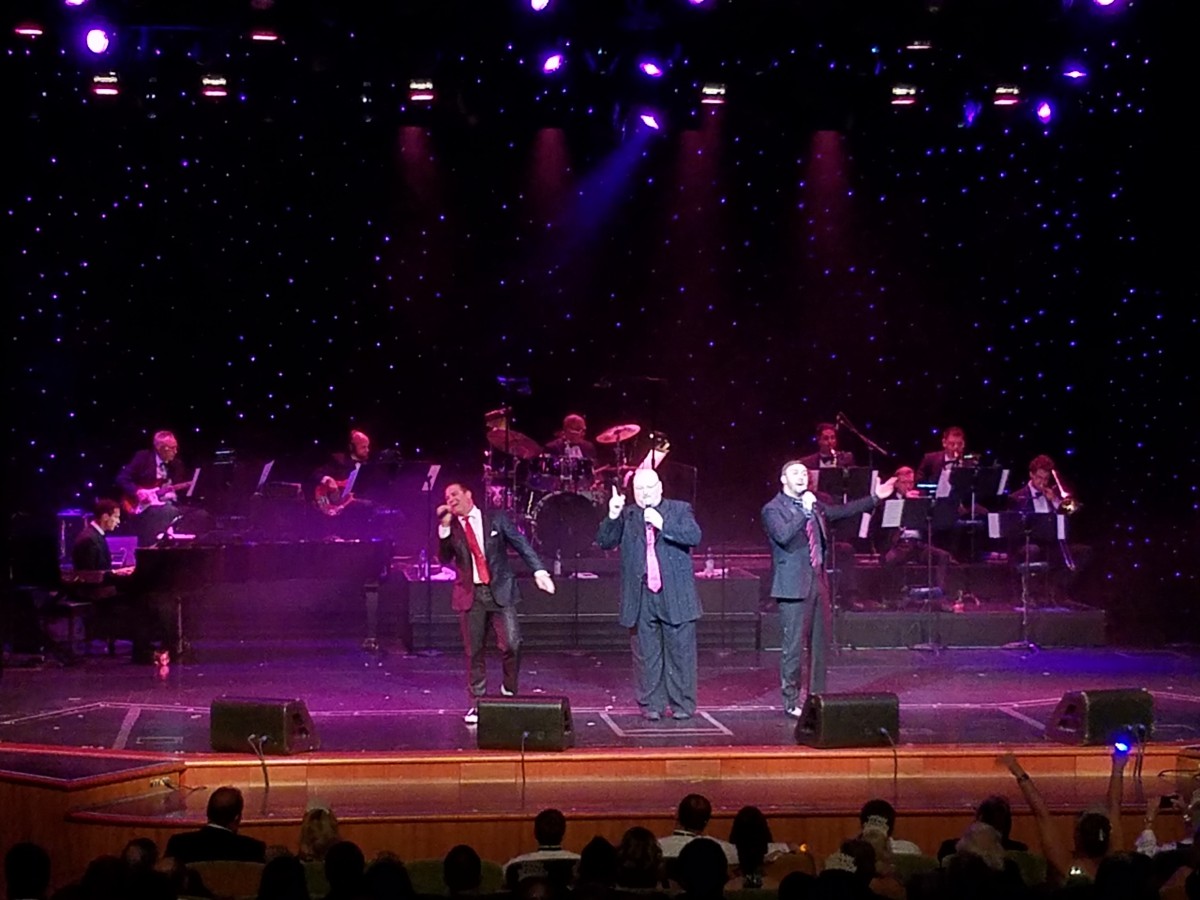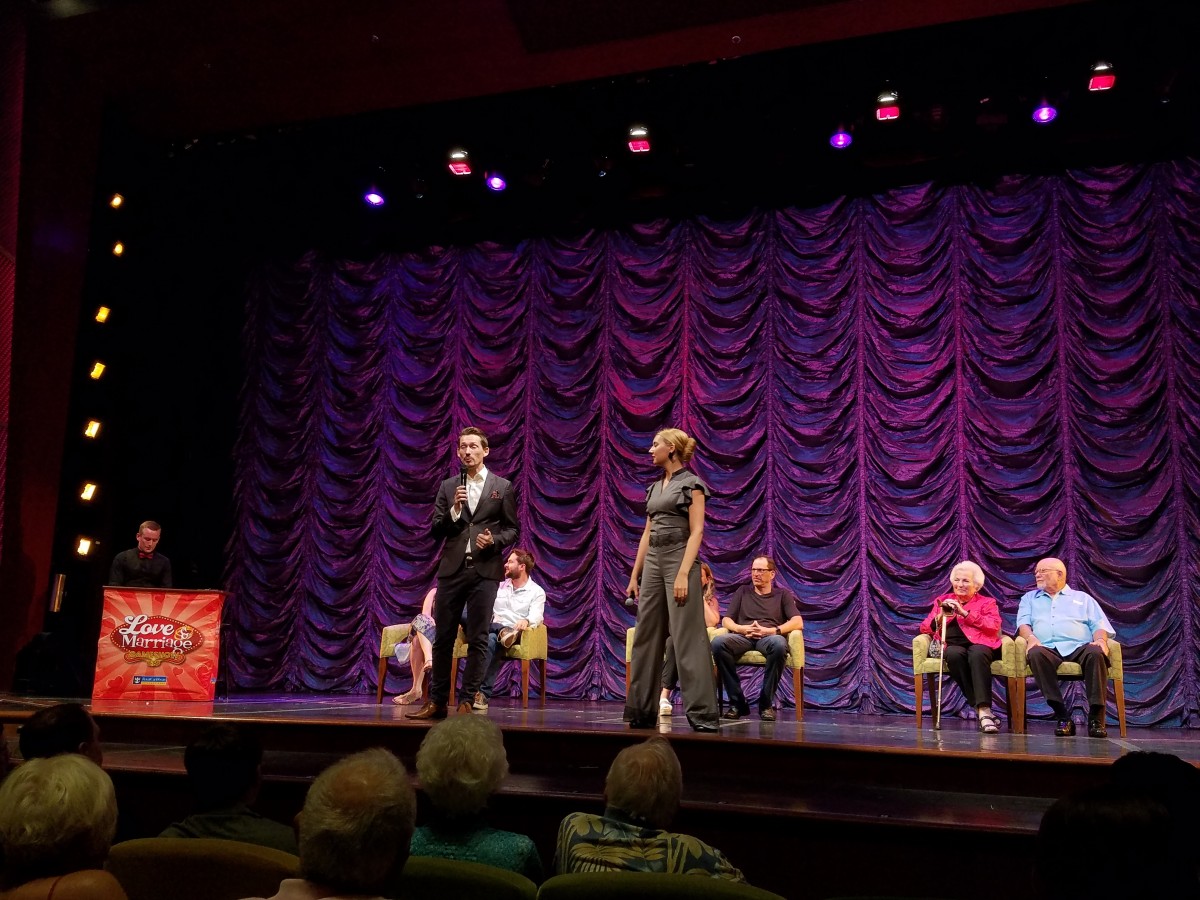 The Love & Marriage Show was a riot! I don't think the hosts were prepared for some of the crazy answers they received. I was in tears from laughing so hard.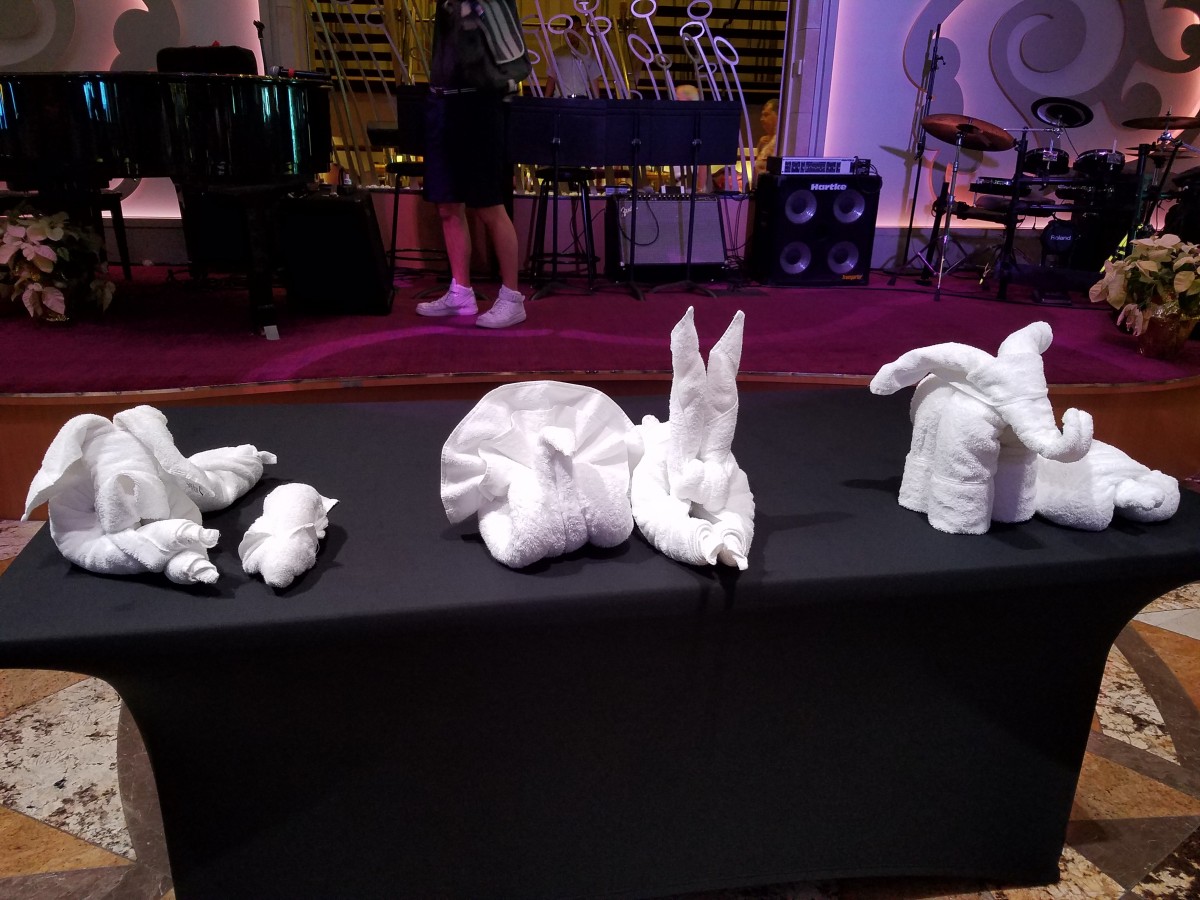 We learned how to make our own towel animals. And now I'm obsessed with trying to master it with napkins.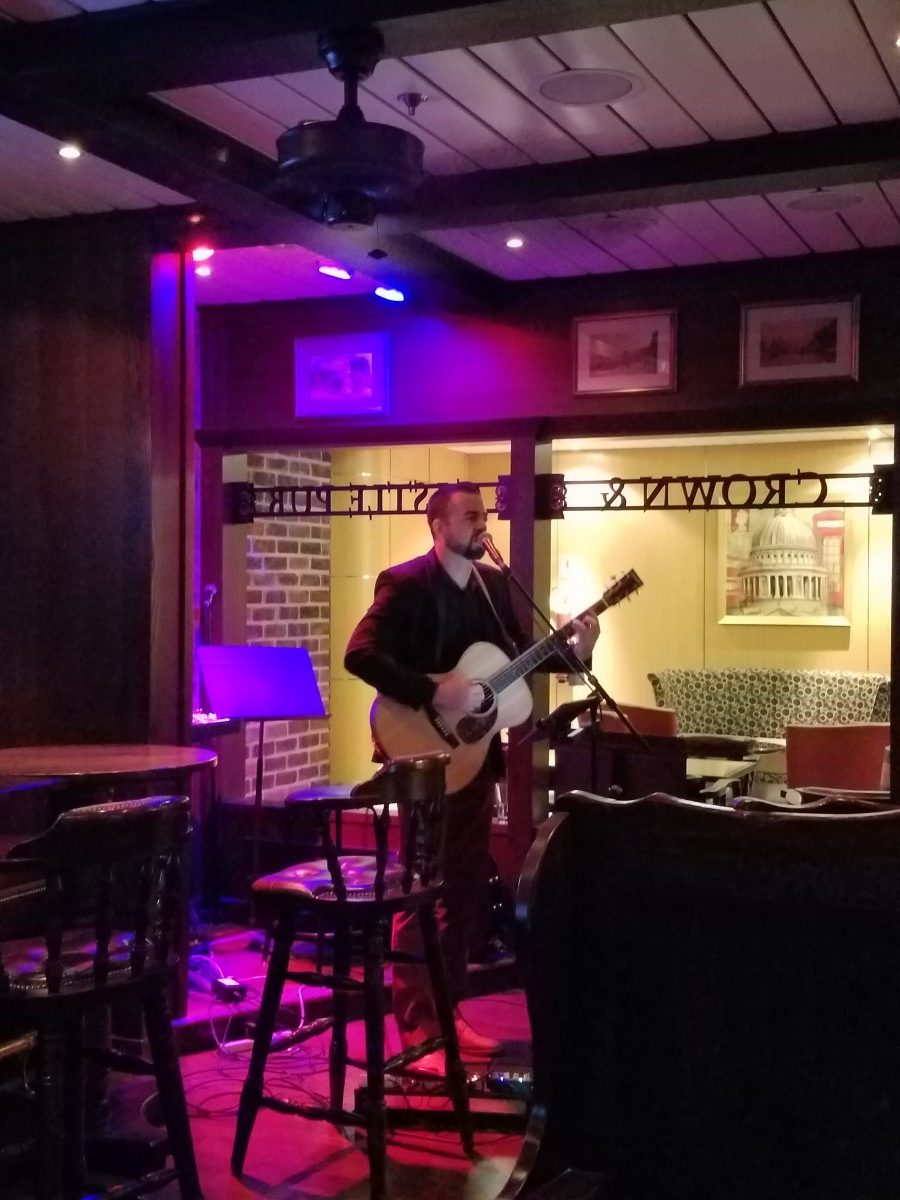 I loved the singer that performed at the English pub each night. It was such a great atmosphere and the bartenders were a party.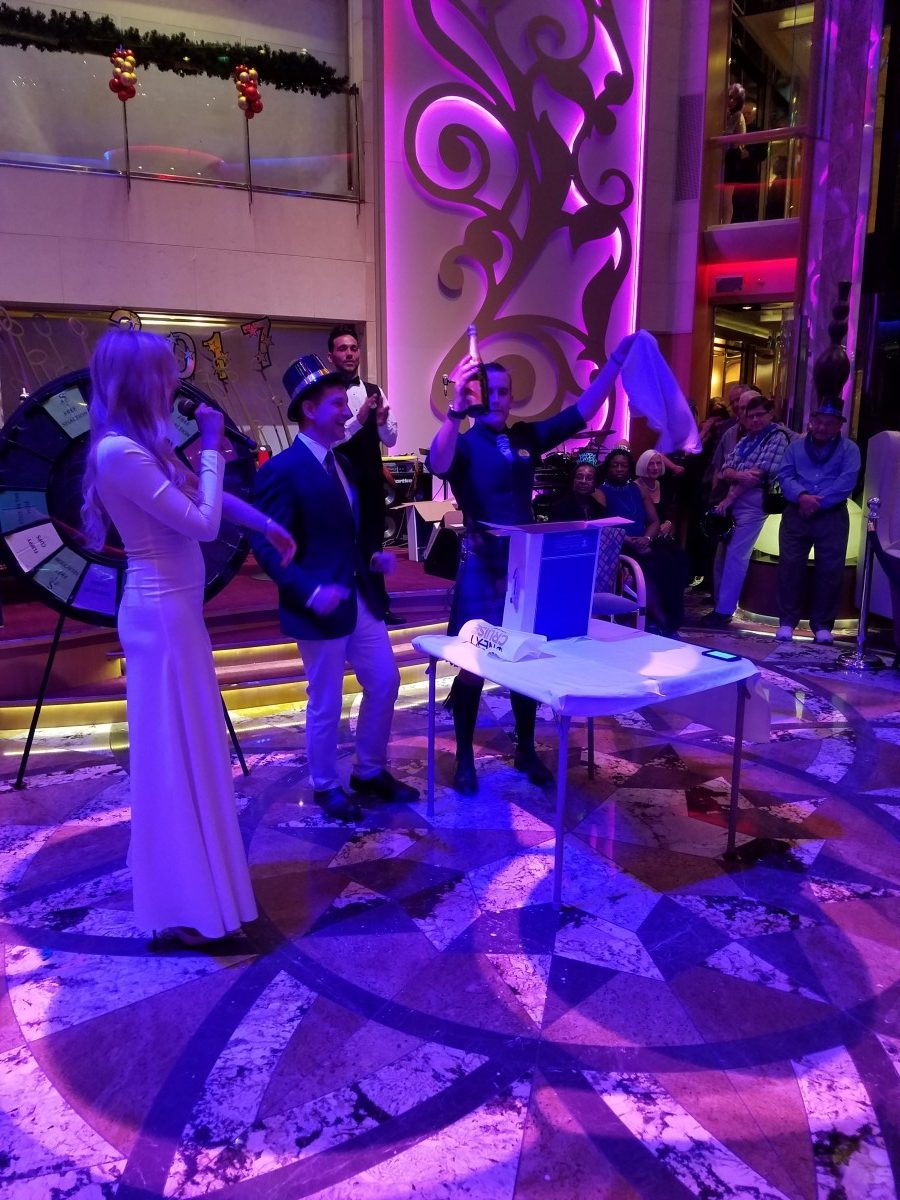 The game where Josh got on stage, had to do something weird with straws, and then won us champagne!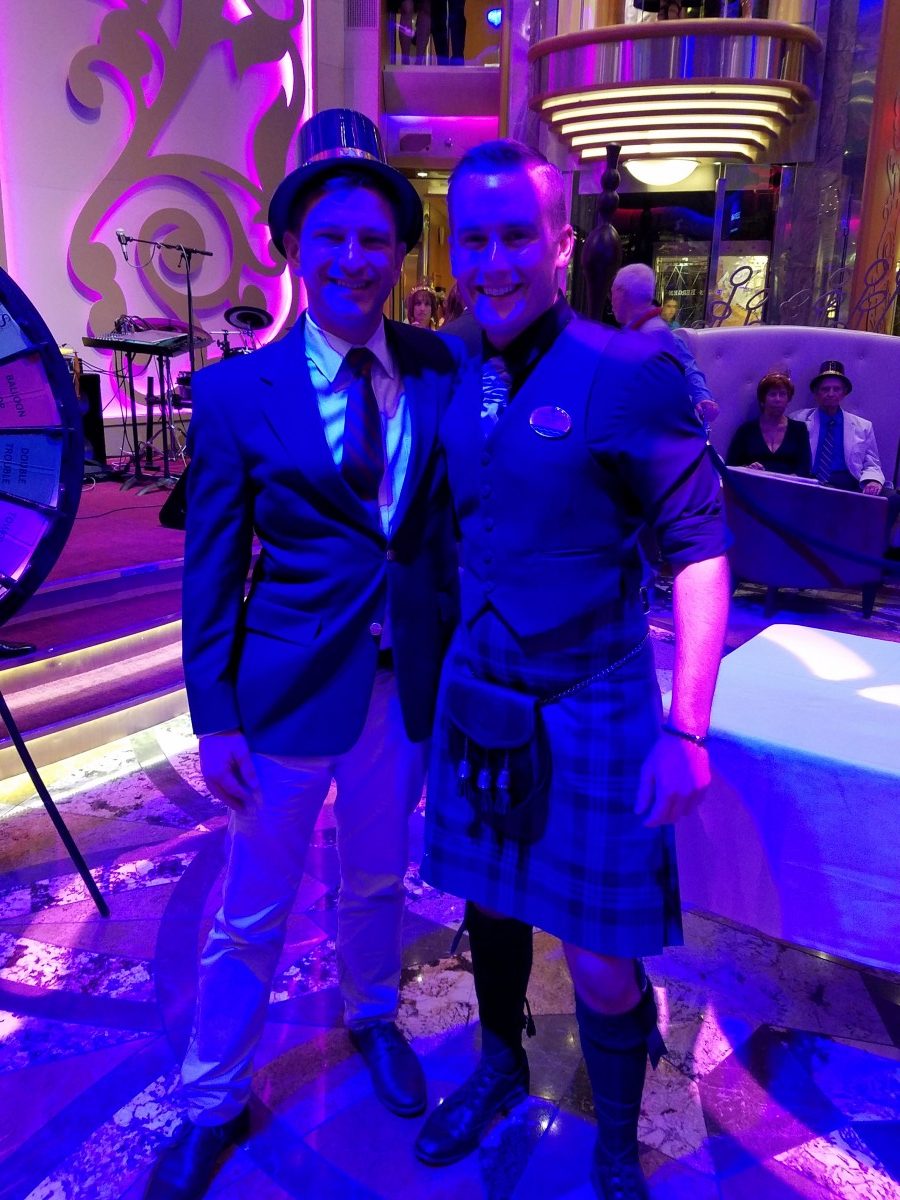 Our favorite crew member was Grant, from Scotland. He's a Cruise Director in the making. He is so funny and took our trip over the top. We knew any time he was hosting an event we were bound to have a good time.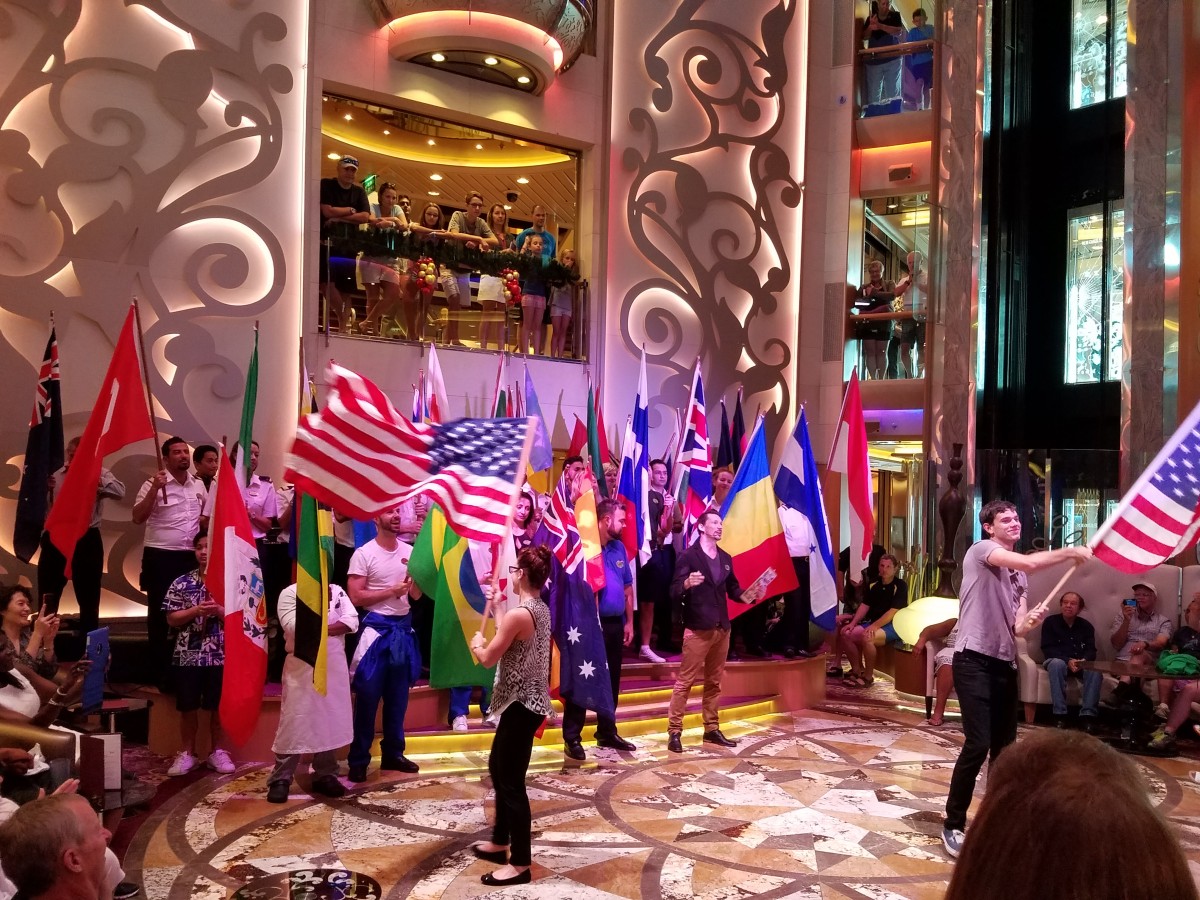 The Parade of Nations was so cool. I thought the guests came from a lot of countries, but the crew outdid everyone. Cruise ships are such a melting pot of cultures. It was such a wonderful thing to get to experience.
Christmas and New Years Celebrations: 10/10
I was nervous when booking the cruise over the holidays that we would miss out on traditional holiday celebrations. I could not have been more wrong. Cruise ships know how to party, and party we did. If you are debating cruising over a holiday I can't recommend it enough.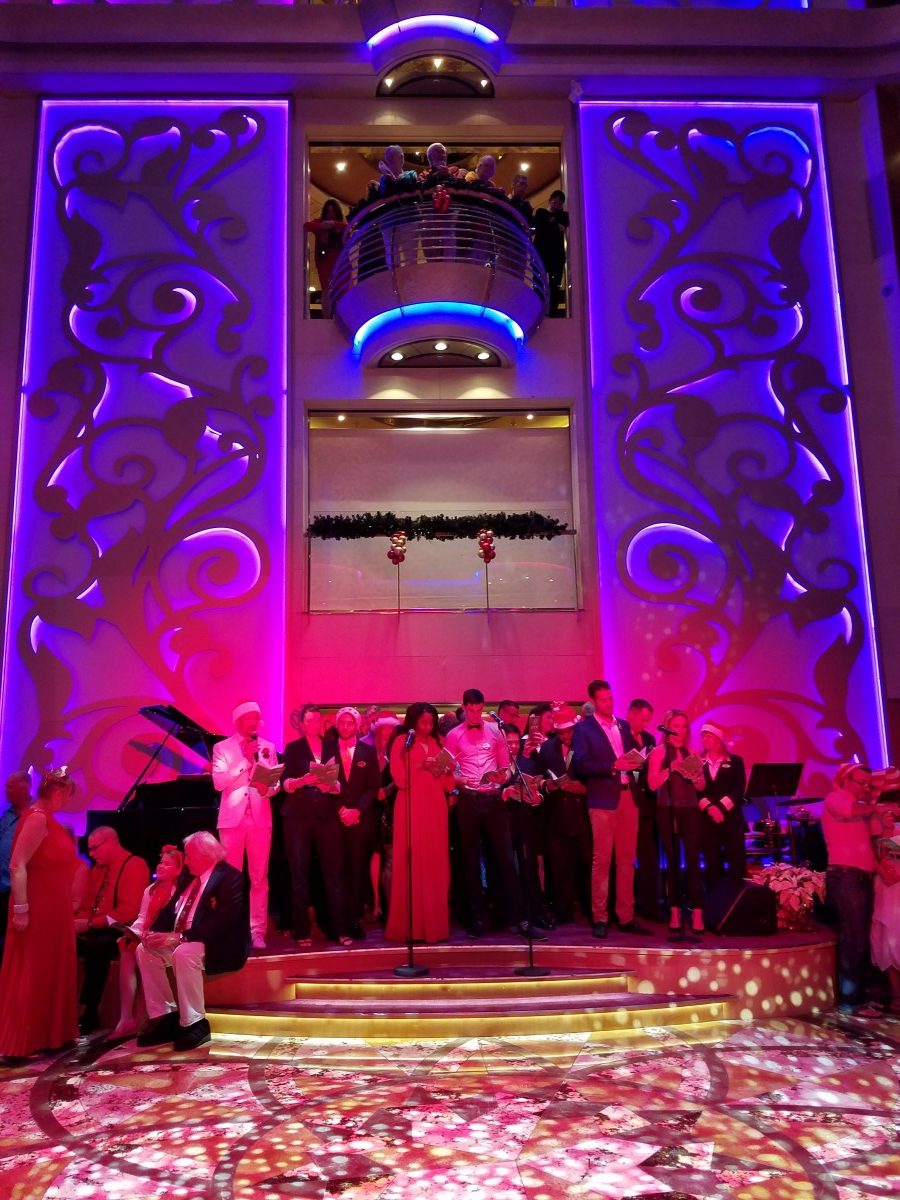 Christmas Eve everyone gathered around the Centrum and sang Christmas Carols. It was one of my most special memories from the trip.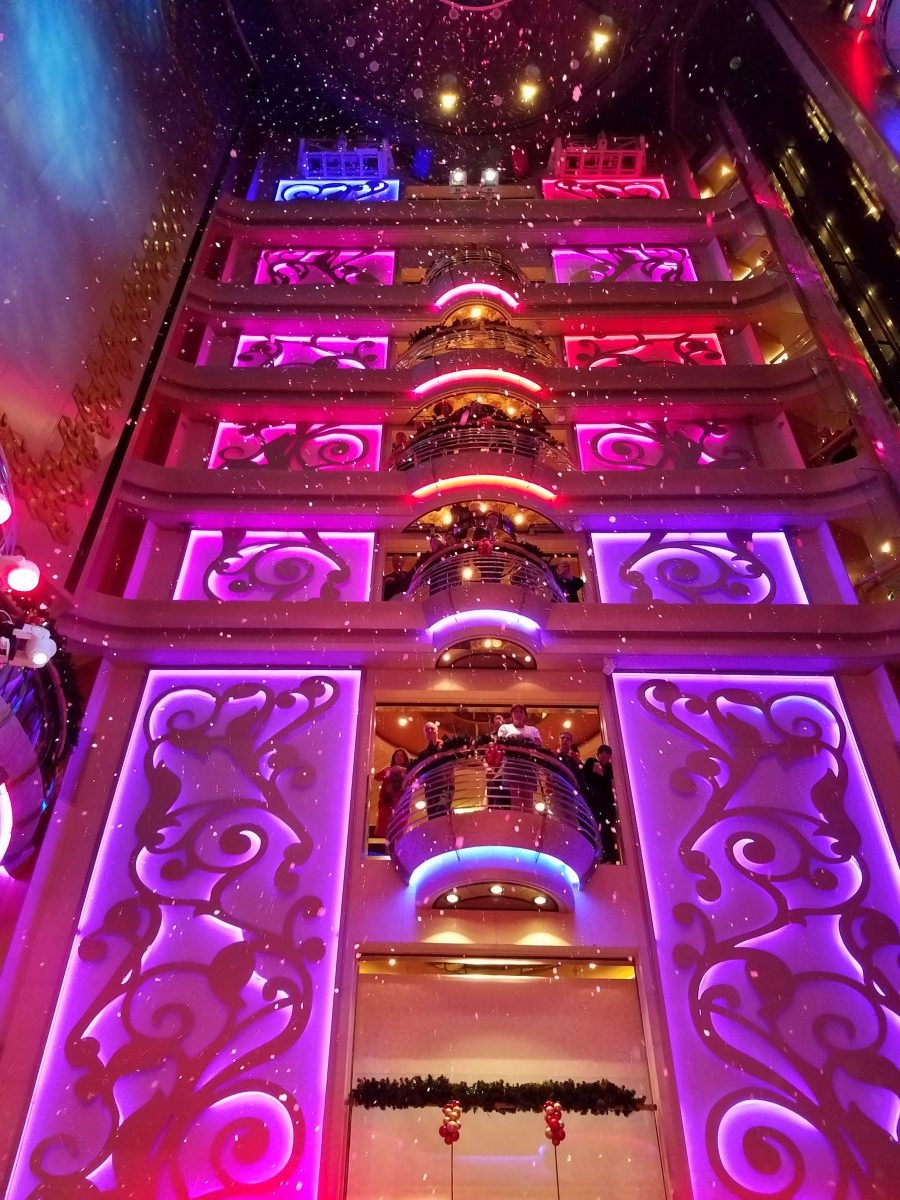 And then it snowed! This was magical, and like something out of a movie! Santa came to visit the kids the next day, and they had daily Temple services for those celebrating Hanukkah.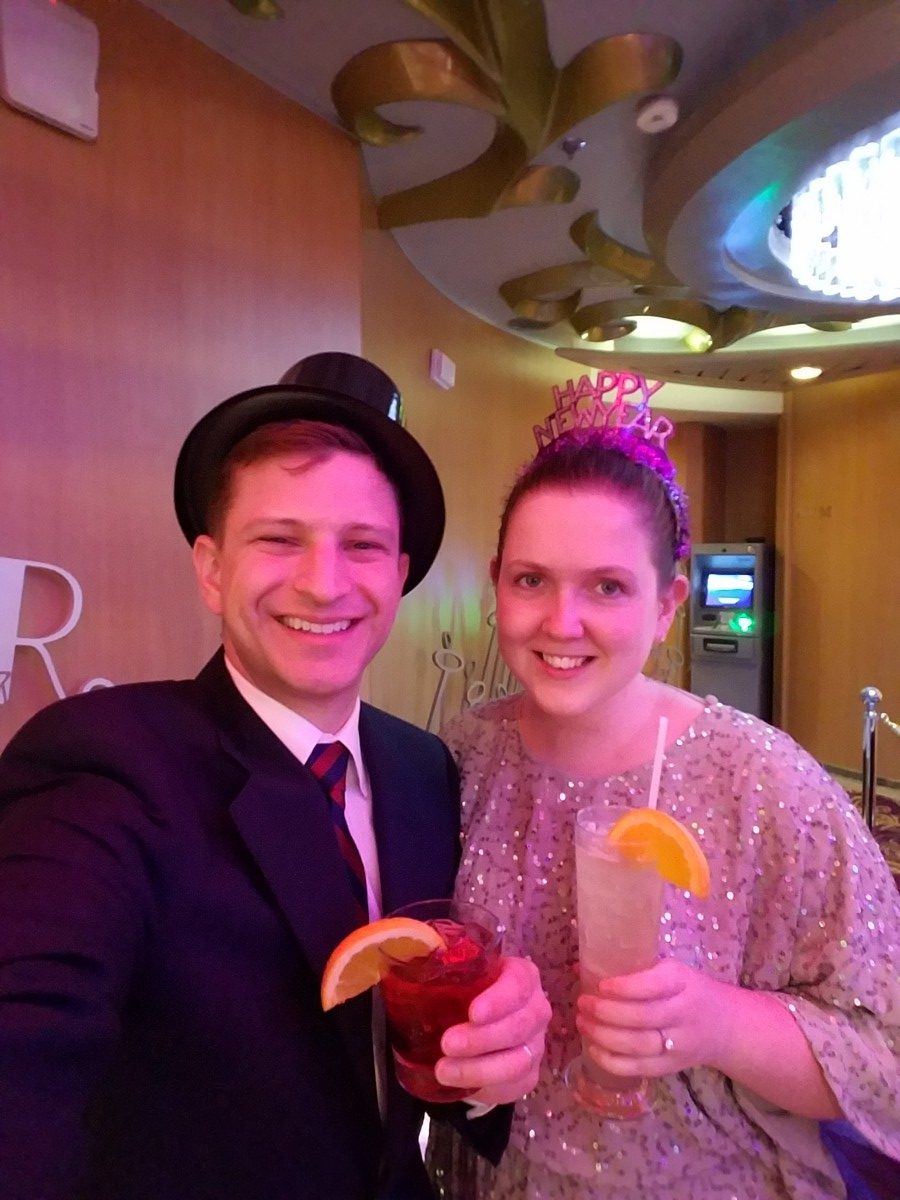 I thought Christmas was big on Royal Caribbean, but on New Years the ship gets turnt up! There were like eight different parties going on at once. It was crazy and everyone was in a festive mood.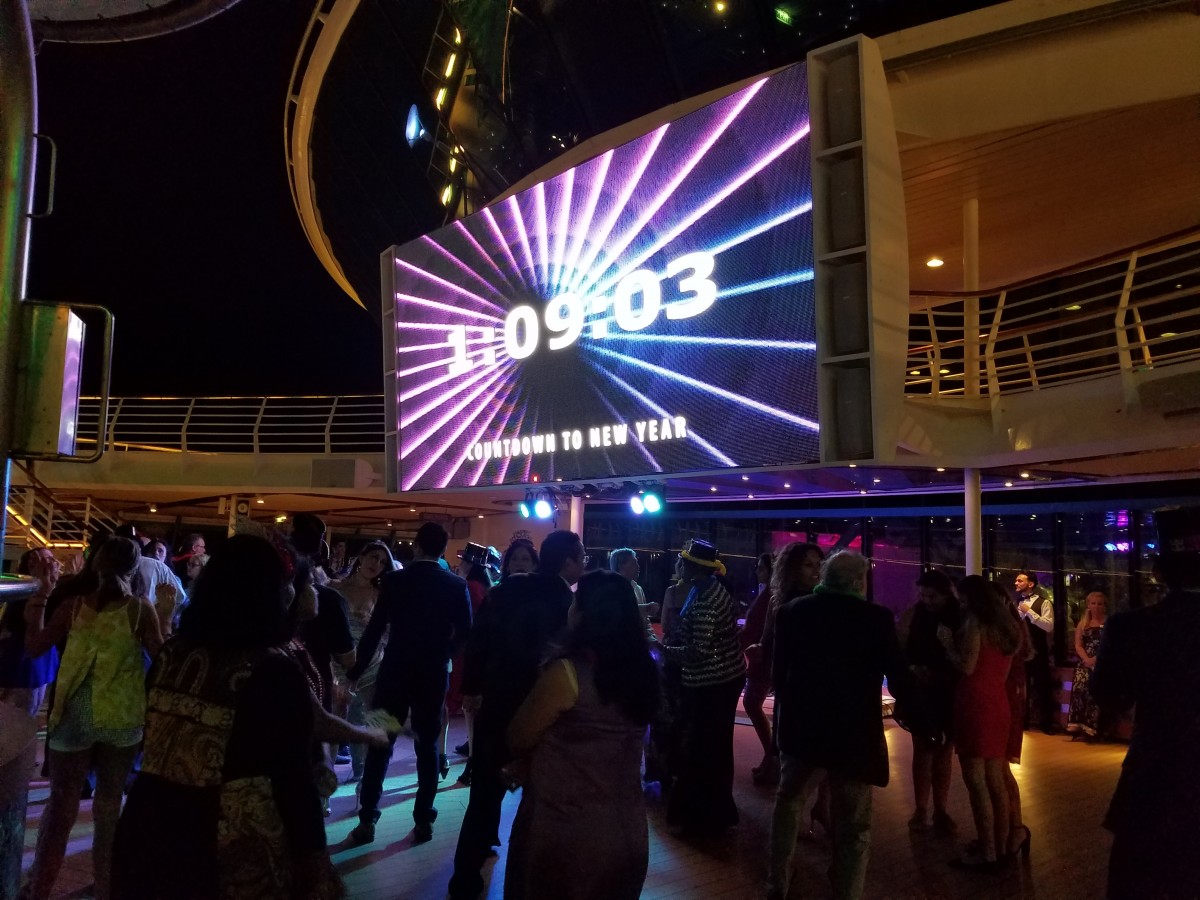 We partied on the pool deck with the Top 40 Hits DJ for a while.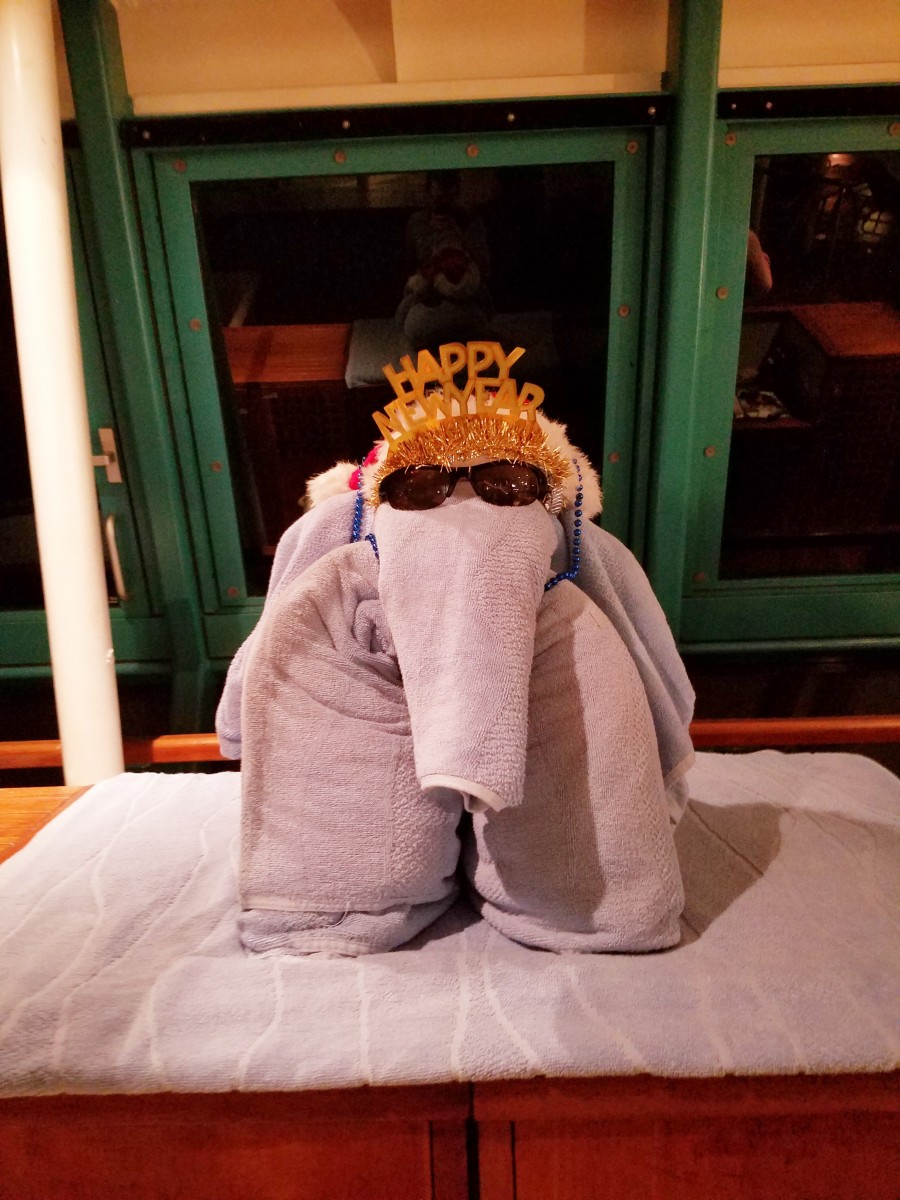 A cute towel animal from the pool deck.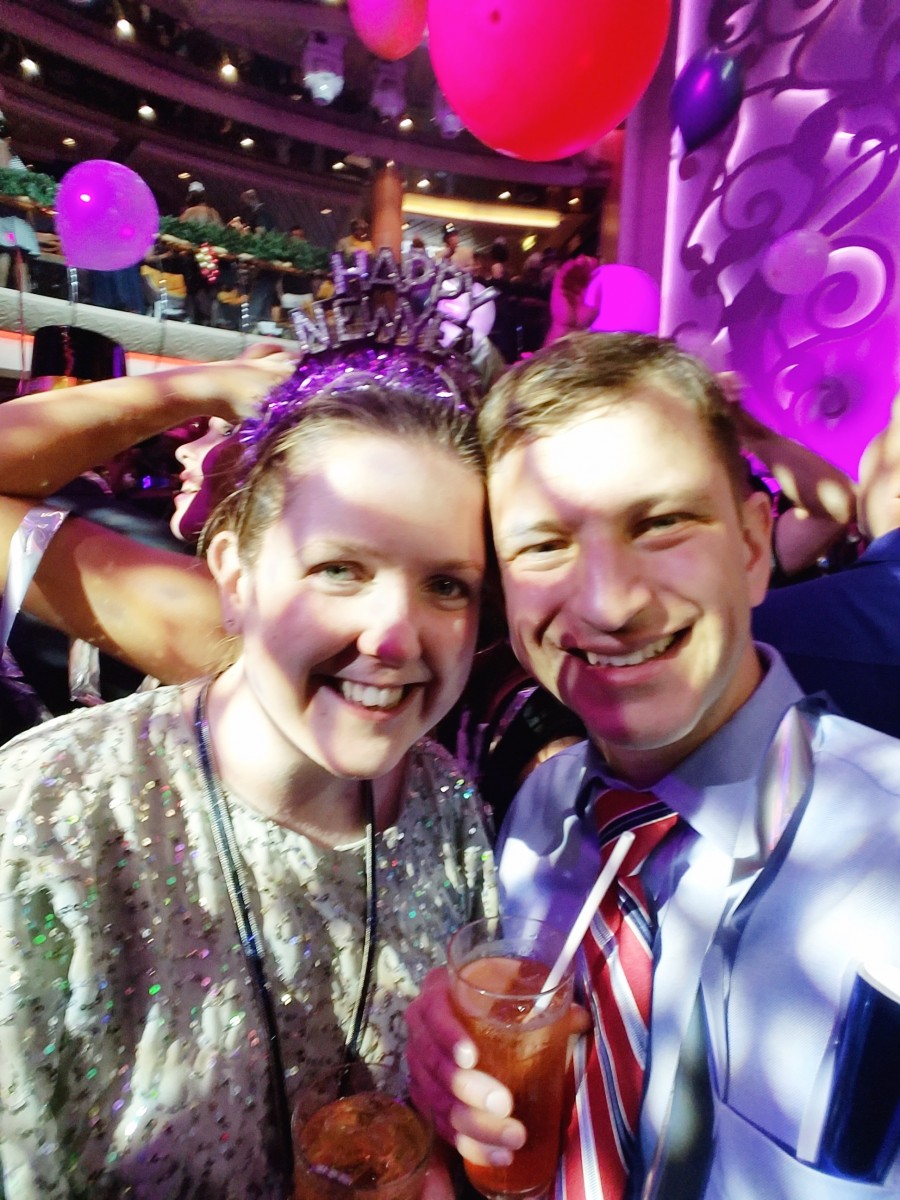 Before we moved inside to the Centrum for the balloon drop with the live band. We were packed like sardines but we didn't care because we were ringing in 2017!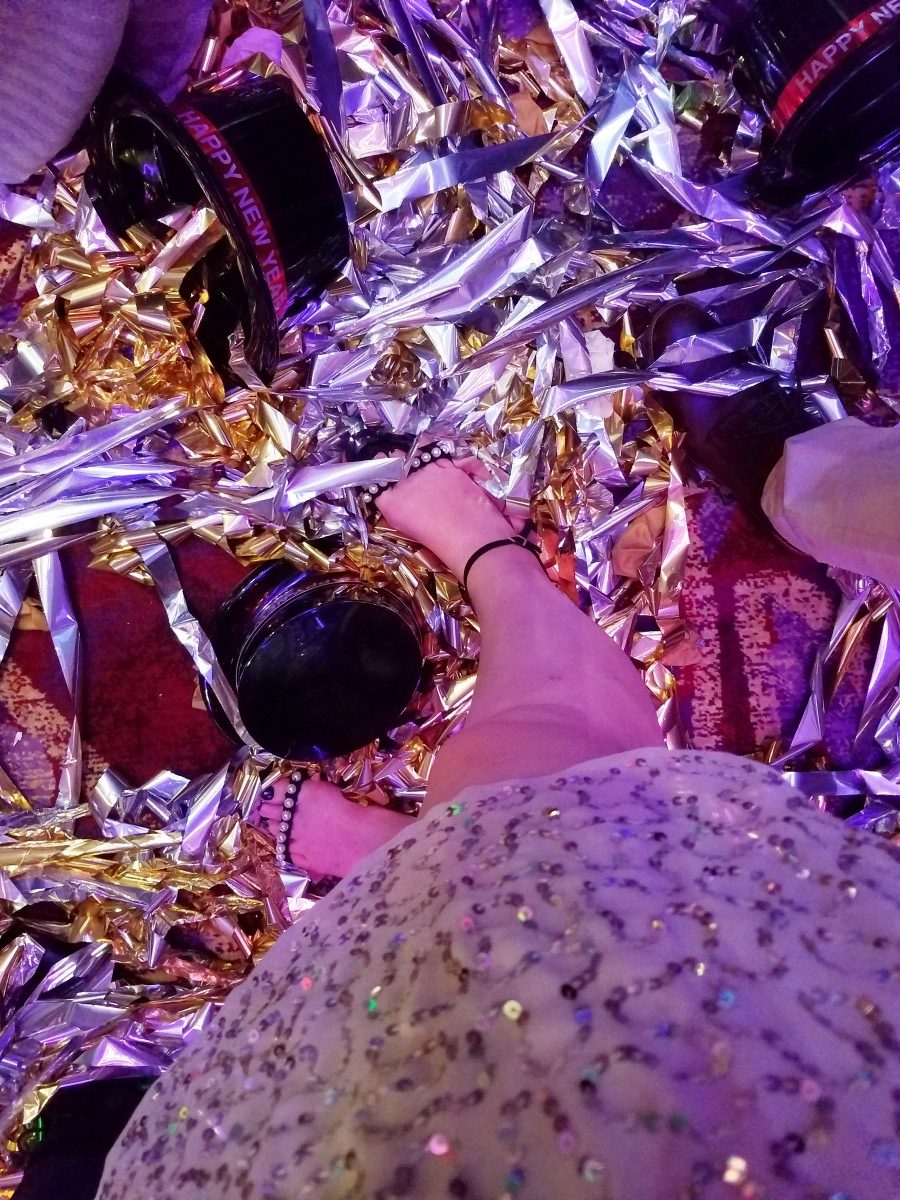 The aftermath of the festivities.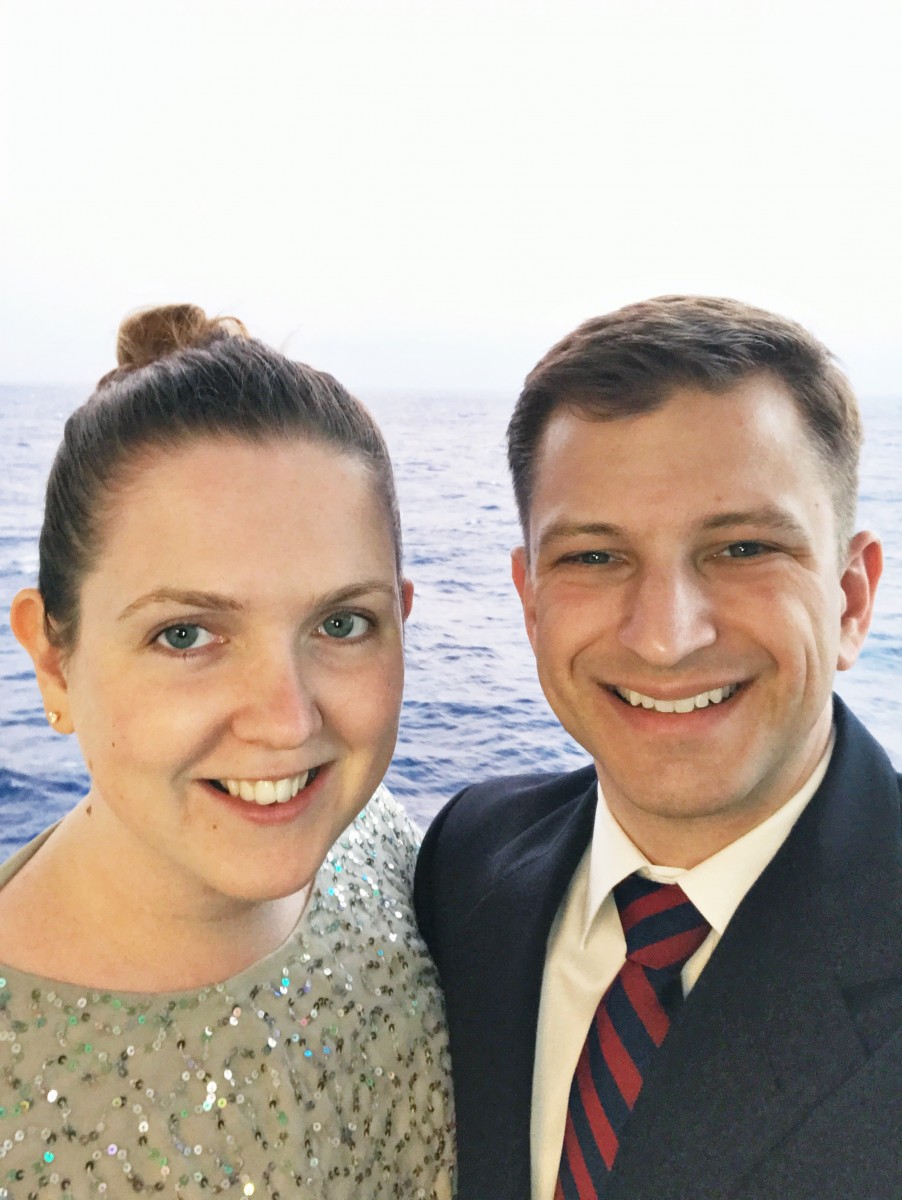 In case you couldn't tell from this post, Josh and I had the absolute best time on Serenade of the Seas. Was there room for improvement? Absolutely. Was it a trip we will remember forever? Without a doubt.
I'm so glad we did this trip because it showed me how fun cruising is. And made me want to do it again, like tomorrow. 😉
Older couples kept on telling us how lucky we are to have realized how important it is to travel and make memories while we're still young. I couldn't agree more and feel so thankful for these fun adventures with this guy by my side.
Questions of the Day: Have you been on a cruise before? If so, which line is your favorite? If not, do you think you would enjoy a cruise?