Today I'm sharing everything you need to know about balayage, including what is balayage, where to find a salon that does it (including the salon I went to in Omaha, Nebraska), how much it costs, and why you need to try it on your hair! 
If you follow me on Instagram, you may have noticed that I've been rocking a brighter, bolder hair color lately. While I wish this red hair came natural (and am shocked at how many people think it does!!), it's all thanks to professional coloring.
My latest look is my absolute favorite ever because it took my typical redhead color and amped it up by 10x. This is thanks to a process called balayage. Curious? Read on.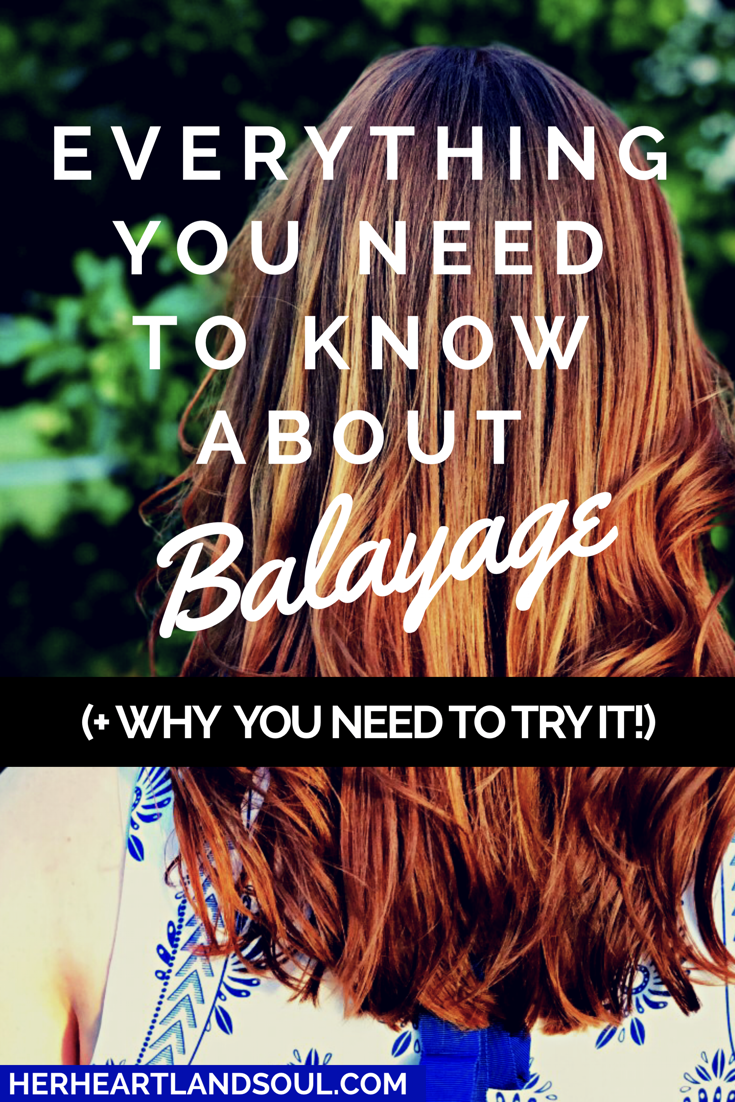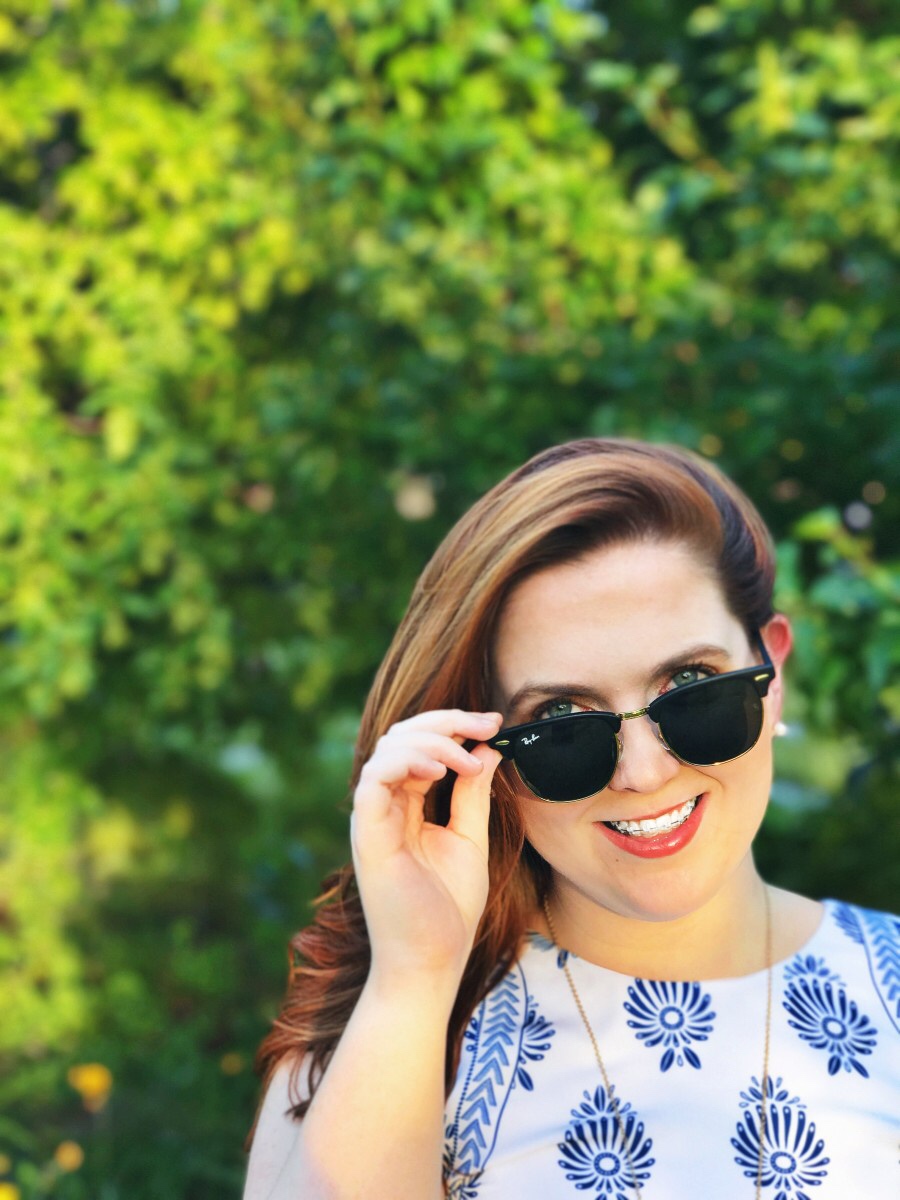 Balayage 101 – Everything you need to know about balayage
What is balayage?
Pronounced Bali (like the country) + age (like massage), balayage is the latest craze in the hair care industry. Balayage is essentially highlights painted freehand onto your hair to add depth and life to your color. The stylist blends highlights into sections of your hair (with a little paintbrush and palette!) in a way that makes it look much more natural than traditional highlights. (I have not gotten highlights in years because I cannot stand a chunky highlight!)
The technique mimics the natural type of highlights you may get during the summer from being out in the sun. These sunkissed highlights blend better and grow out better than traditional foil highlights, making for much lower-maintenance hair.
Where can I find a salon that offers balayage?
If you live in a metro area there should be at least a few salons that offer balayage. Try Googling "balayage" + "your city" (example: " balayage Omaha") to see which salons offer it near you. For Omaha gals, I went to Stephanie Moss Salon and could not be happier with my results.
How much does balayage cost?
Balayage is typically more expensive than traditional foil highlights, but it doesn't require the same rigorous upkeep that highlights do. Because balayage blends and fades so much more naturally, you can go longer between visits instead of having to book an appointment as soon as you see that straight line of highlights growing out. (Yet another reason I normally don't do highlights!)
If you're in Omaha, here are Stephanie Moss's prices.
What was your experience with balayage like?
I'm glad you asked! 😀 I first started off making an appointment with Stephanie Moss.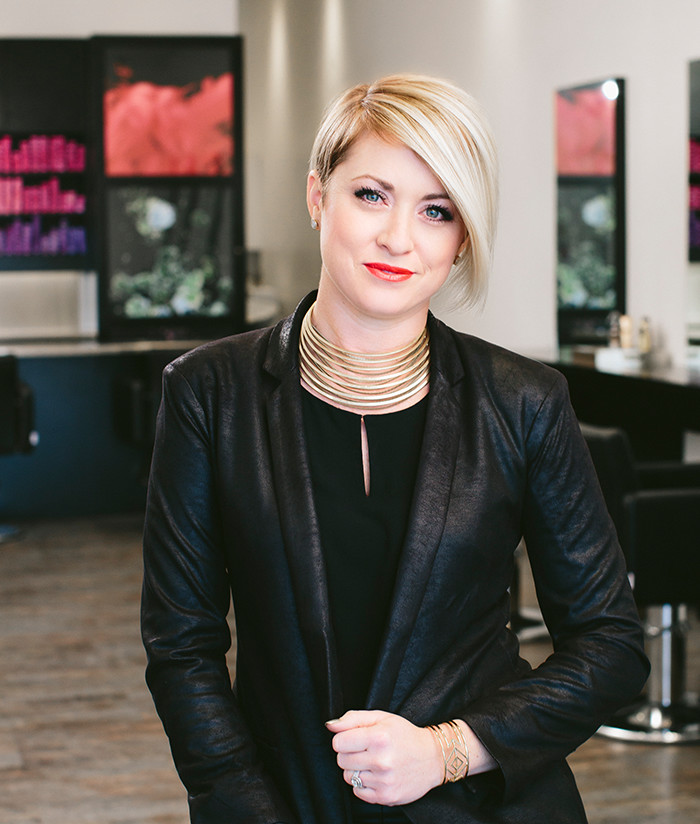 This woman is a true HBIC. (Sidenote: Does anyone else use this term for women who are absolutely killing it in business? I learned it from this Daya song, and fell in love with the term, but as someone who is not current with the latest Gen Z trends I thought I'd check. 😉 )
Stephanie is amazing at what she does, so amazing in fact that L'Oreal flies her all around the country to teach other stylists how to properly do balayage. Suffice it to say, I was in good hands!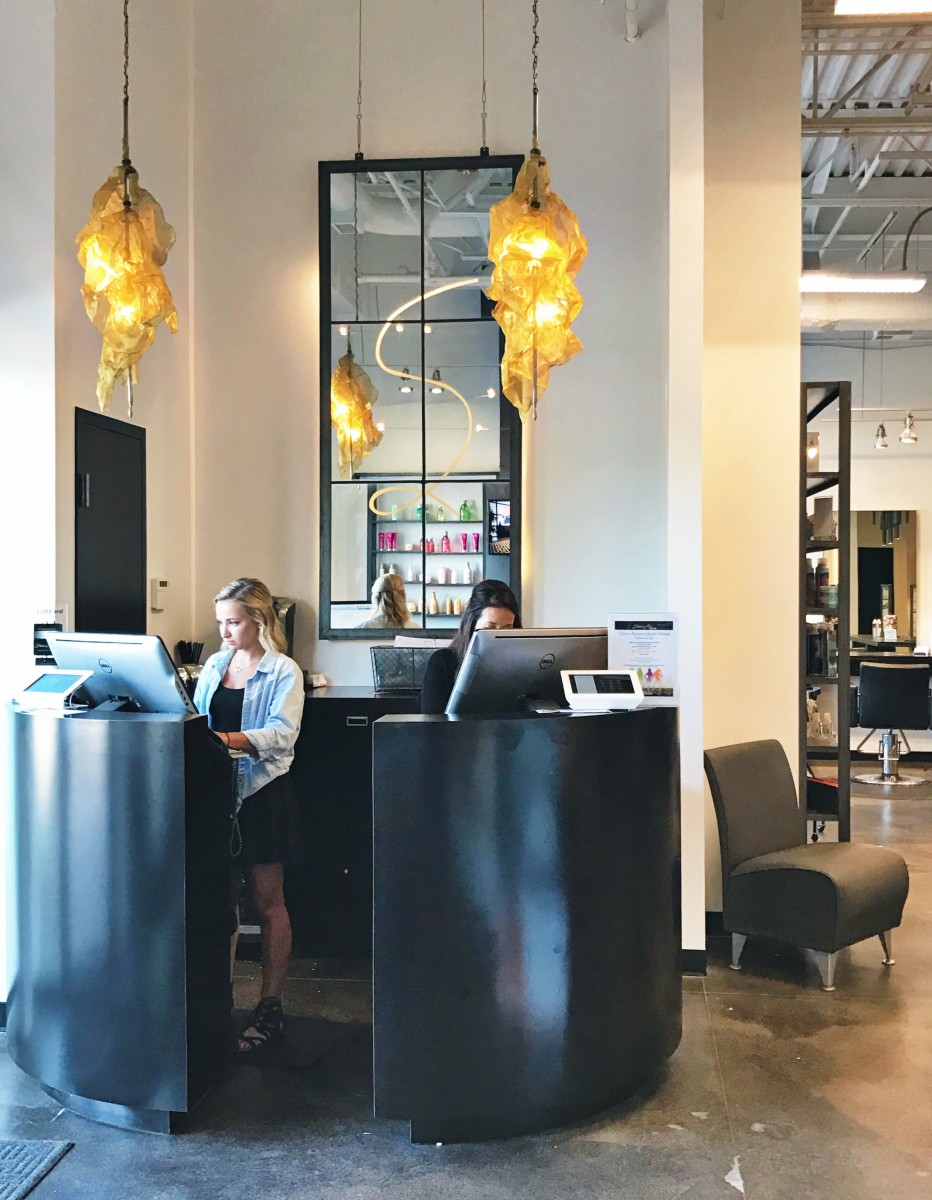 I had never been to the Stephanie Moss Salon before, mostly because it's out West. (For those of you not native to Omaha, the city runs East to West, with people living either downtown or "out West" and not really traveling much in between. This is why we have like eighty billion Targets and Starbucks in Omaha.)
This salon was totally worth the trip for me, and one I'd happily make again. Although soon I won't have to, because Stephanie is opening a second salon in the area Josh and I are house hunting! (District 66 for all you Omaha peeps.)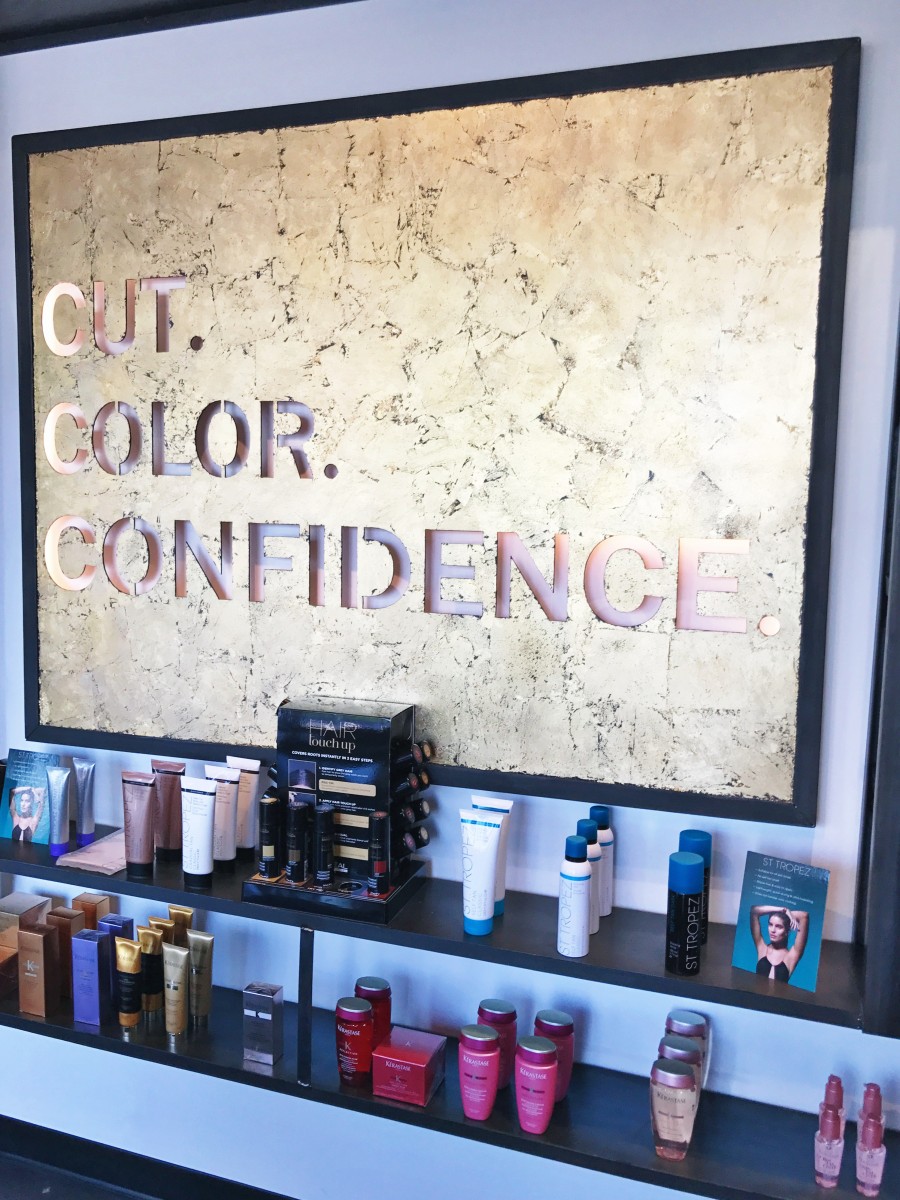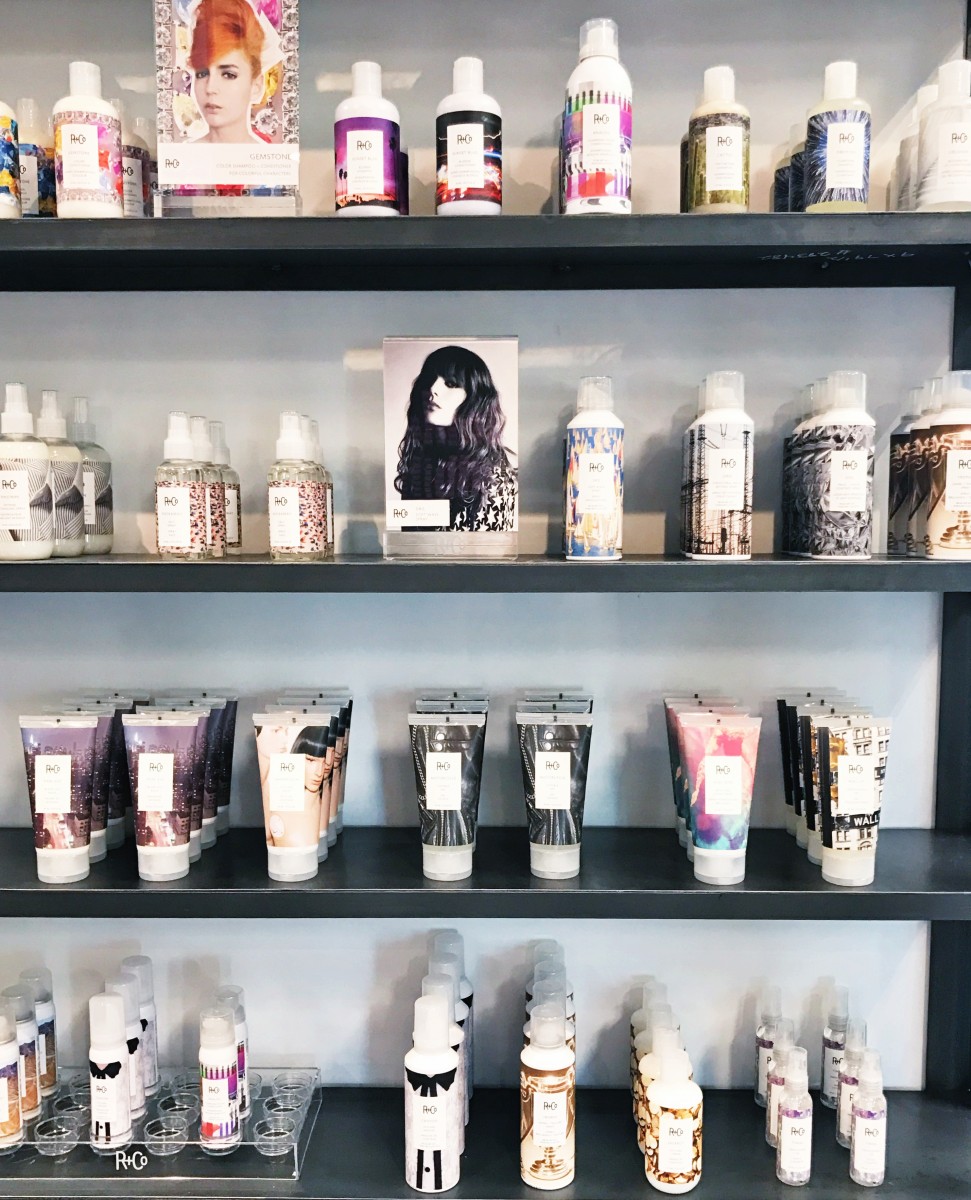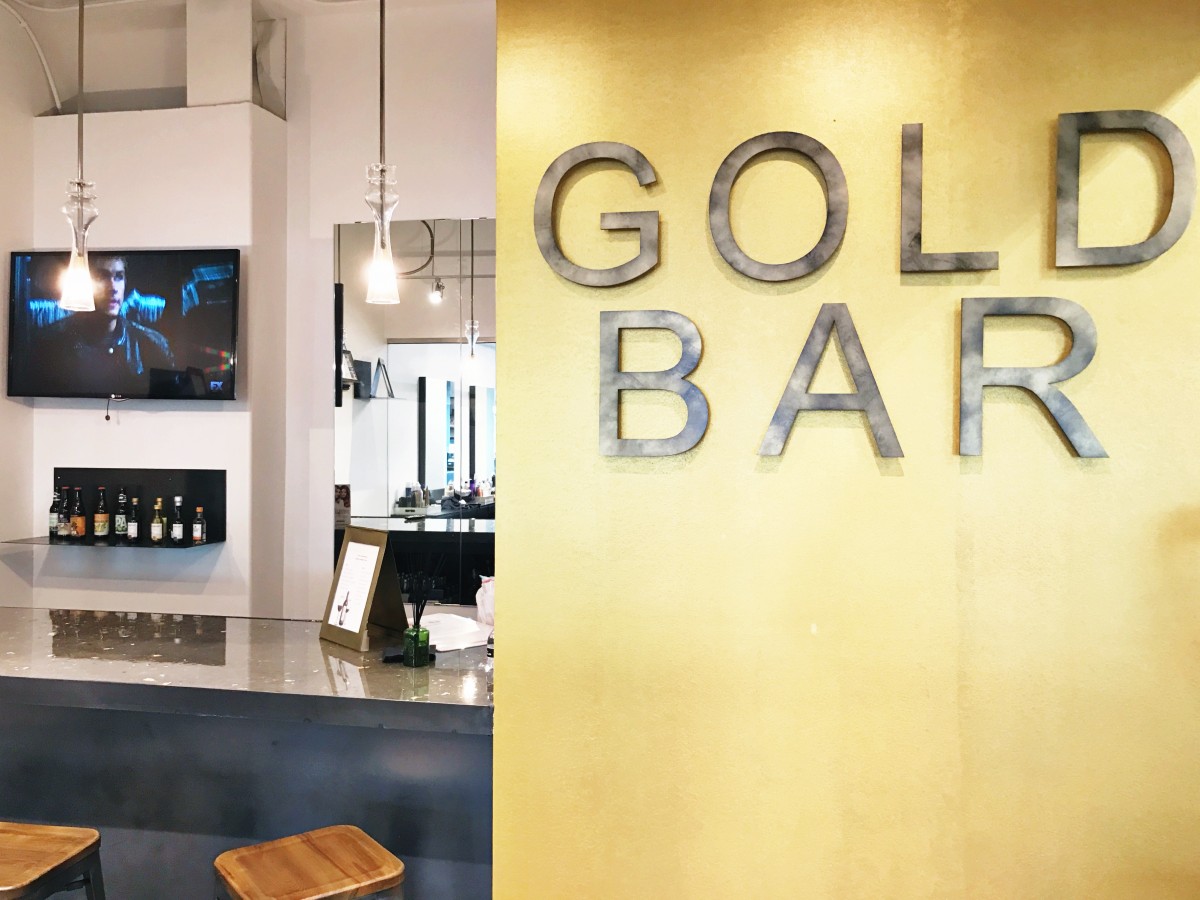 Oh, did I mention that the salon has a Gold Bar and that you get a complimentary drink with service? Why is this not a thing for all services?! I'd love to get a facial and then be greeted by a bellini afterwards, or go and get my oil changed and have some ciders to choose from while I wait. A drink or two makes everyone happier! 😀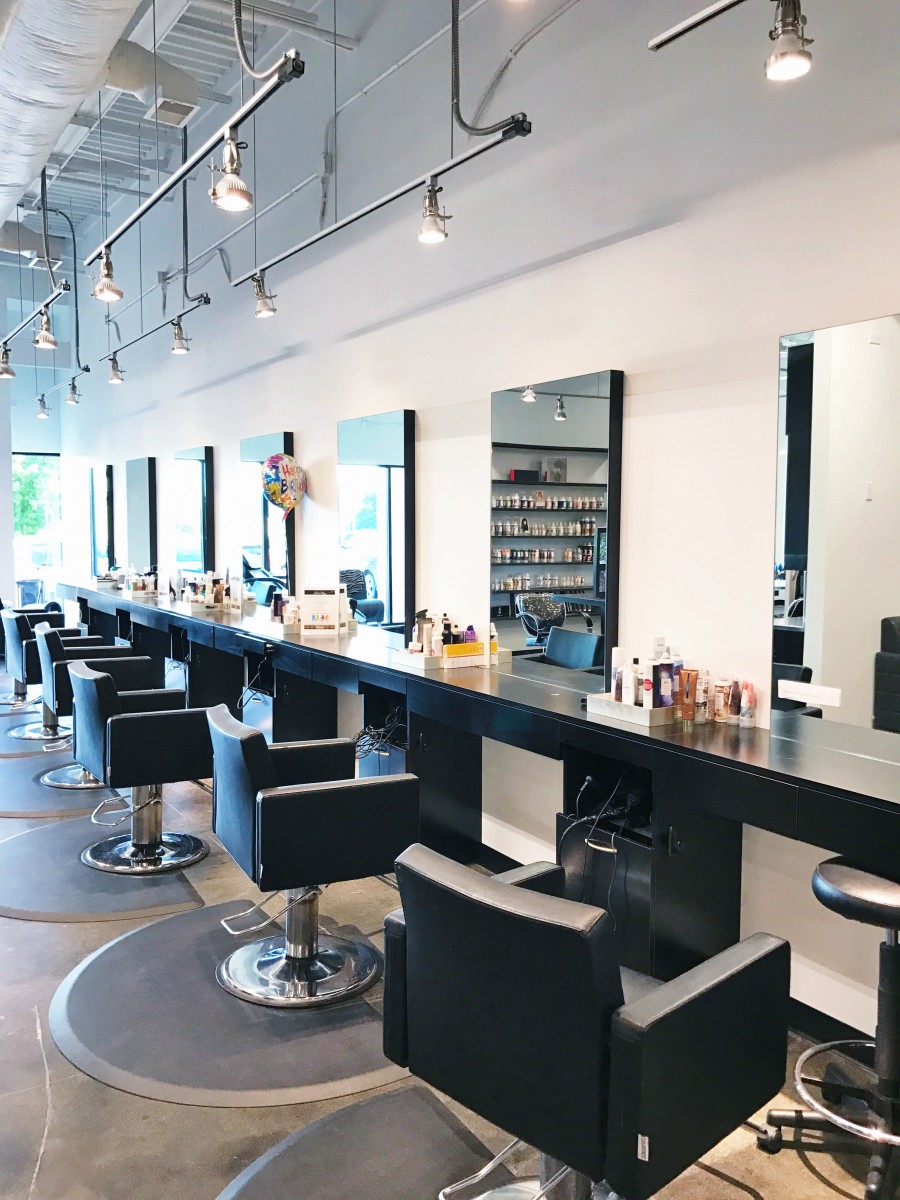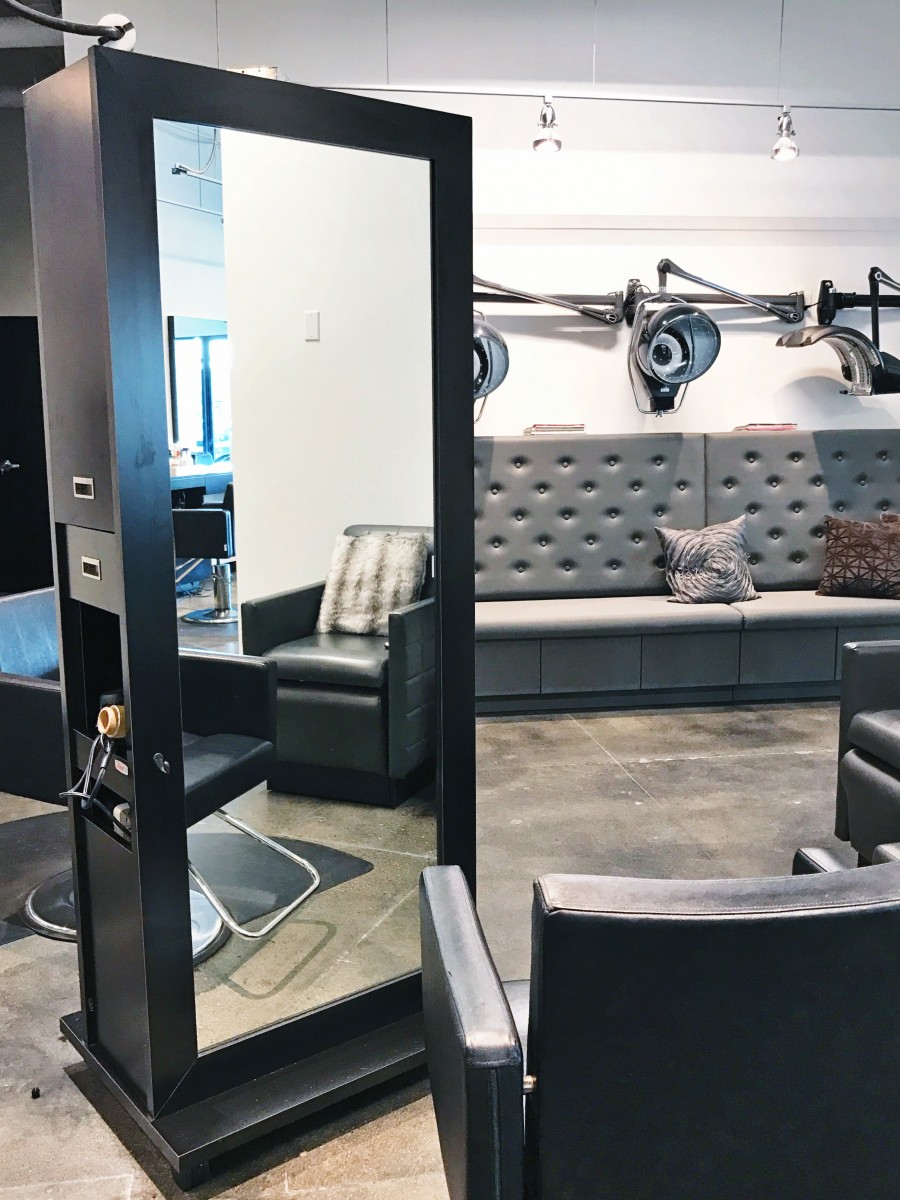 As for the balayage process itself, it wasn't much different than a traditional color appointment. I sat in a chair like this one and chatted about my house hunting woes while Stephanie worked her magic. She is so warm and personable and made the process so much fun.
First Stephanie colored my hair, then she got out her paintbrush and painted on the highlights using cotton balls and the salon version of Saran Wrap. Then I sat underneath a little spaceship looking heater that rotated around my head for a few minutes, and then I was done! It didn't take any longer than a traditional coloring appointment, but the results were so much better.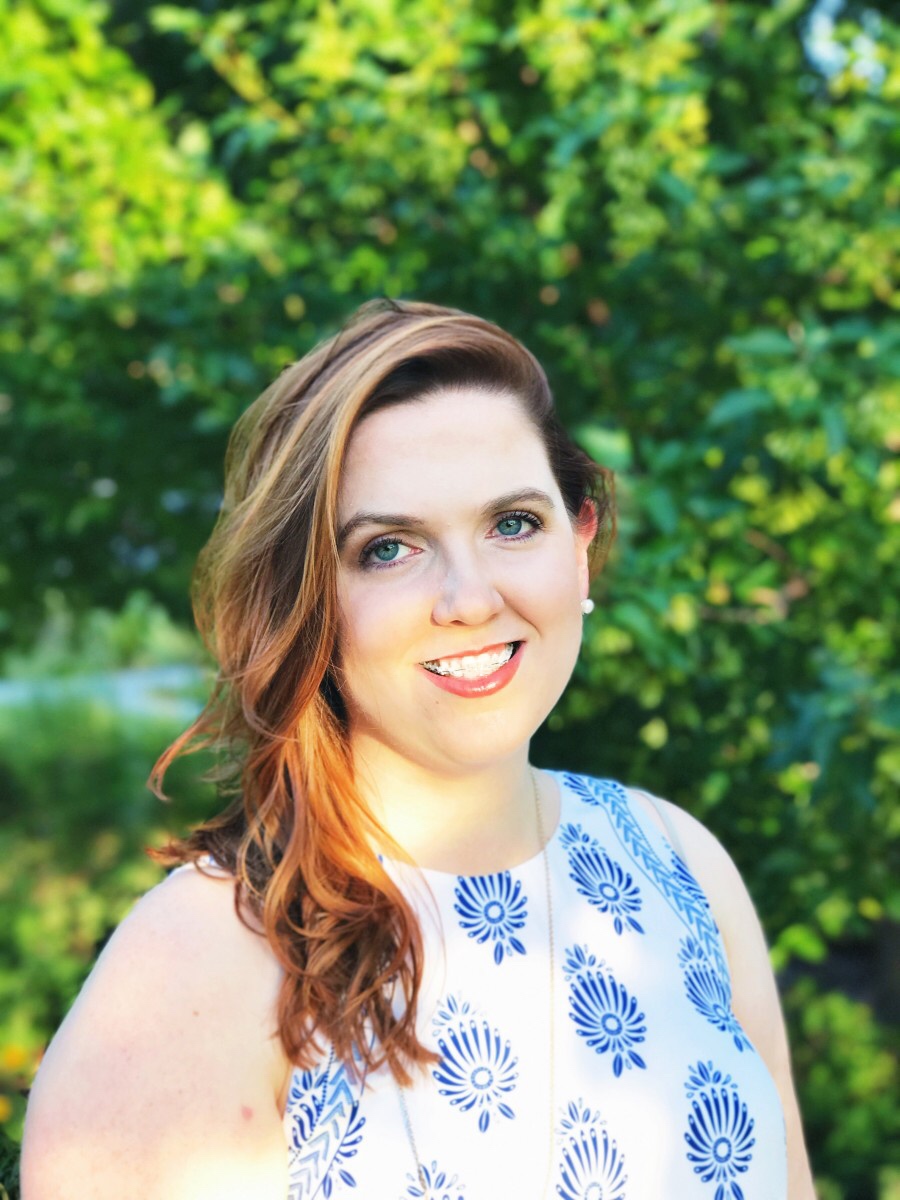 Like so. much. better. Do you see all that depth?
Oh, and if you're wondering why my makeup looks so much better than it usually does (#lowmaintenance), it's thanks to Kallie at the Stephanie Moss Salon. She made my pale skin look alive with her airbrushing magic. I love how she made by brows so bold. I'm really itching to try microblading. I feel like when your brows are on point your life is on point.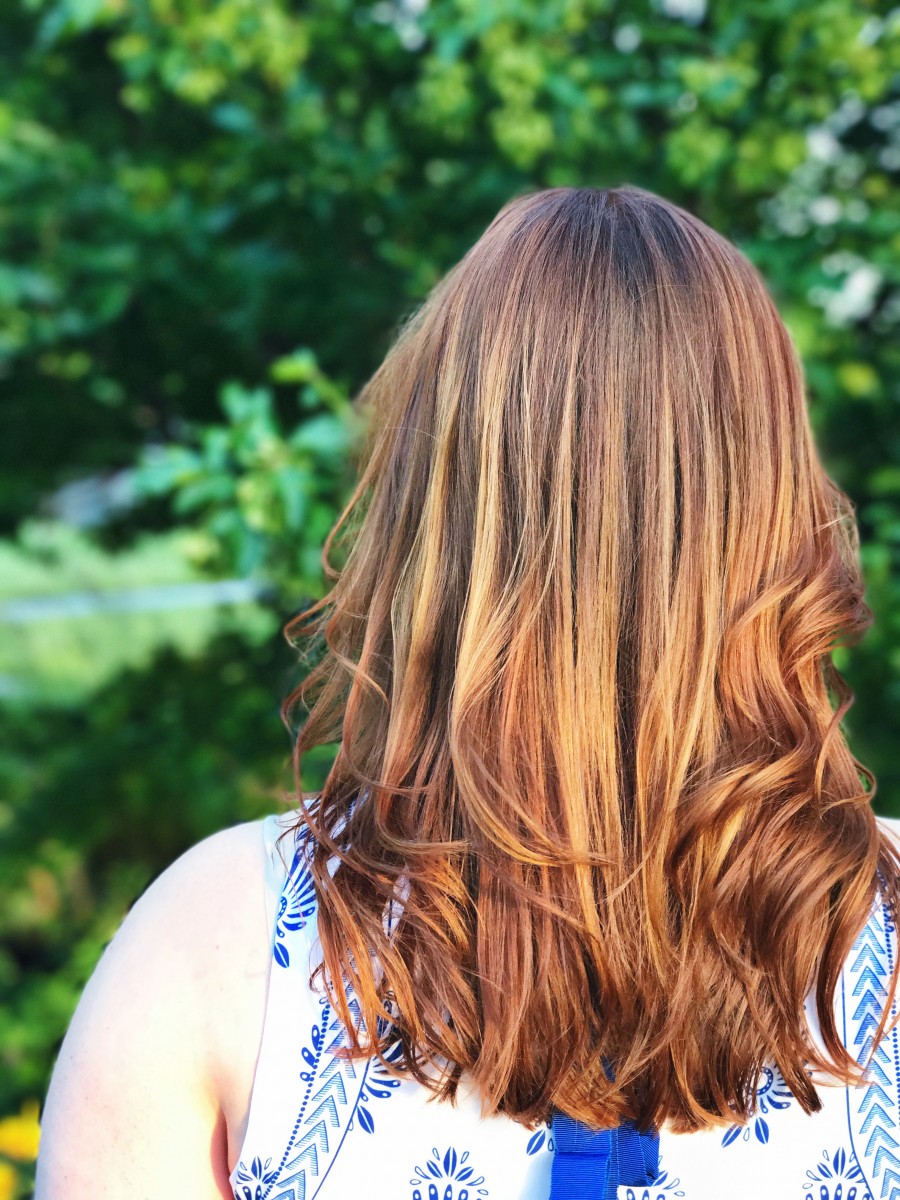 Here's a back shot of Stephanie's work. This really shows off all the colors and layers. She called my color an Irish sunset, and I could not love a color description more!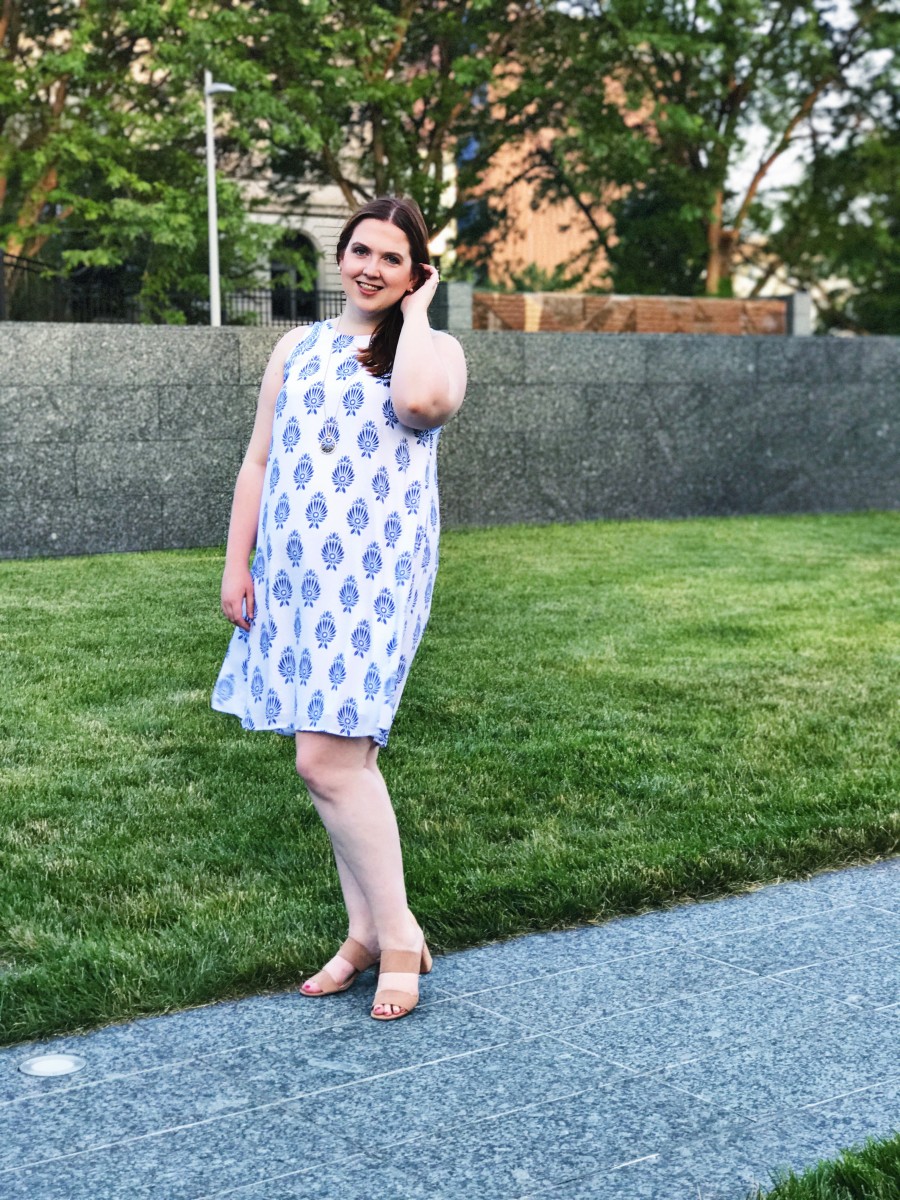 Dress | Shoes | Necklace | Purse
Stephanie introduced me to (and subsequently got me hooked on) this shampoo and this conditioning treatment for color-treated hair. They're so affordable and make my hair feel so good!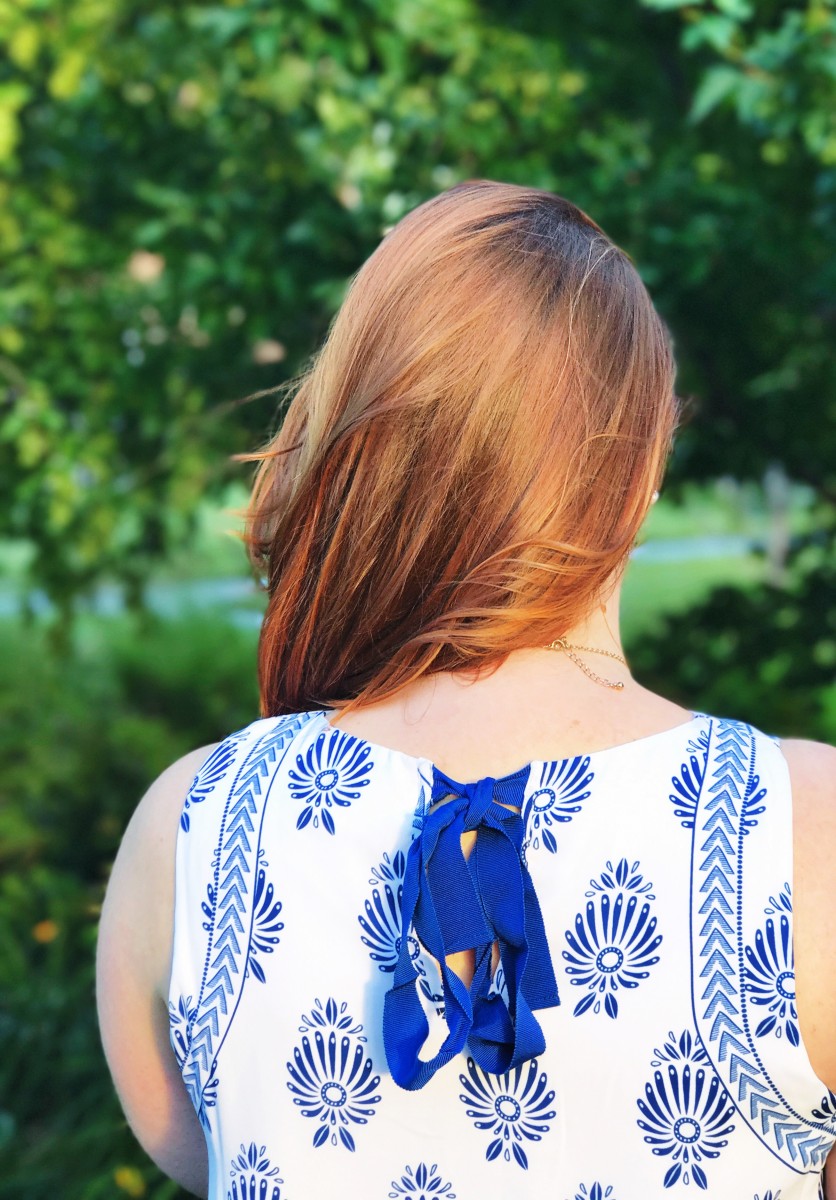 Dress | Shoes | Necklace | Purse
The timing of my hair cut and color could not have been more perfect, because Josh and I had a date night planned at the College World Series.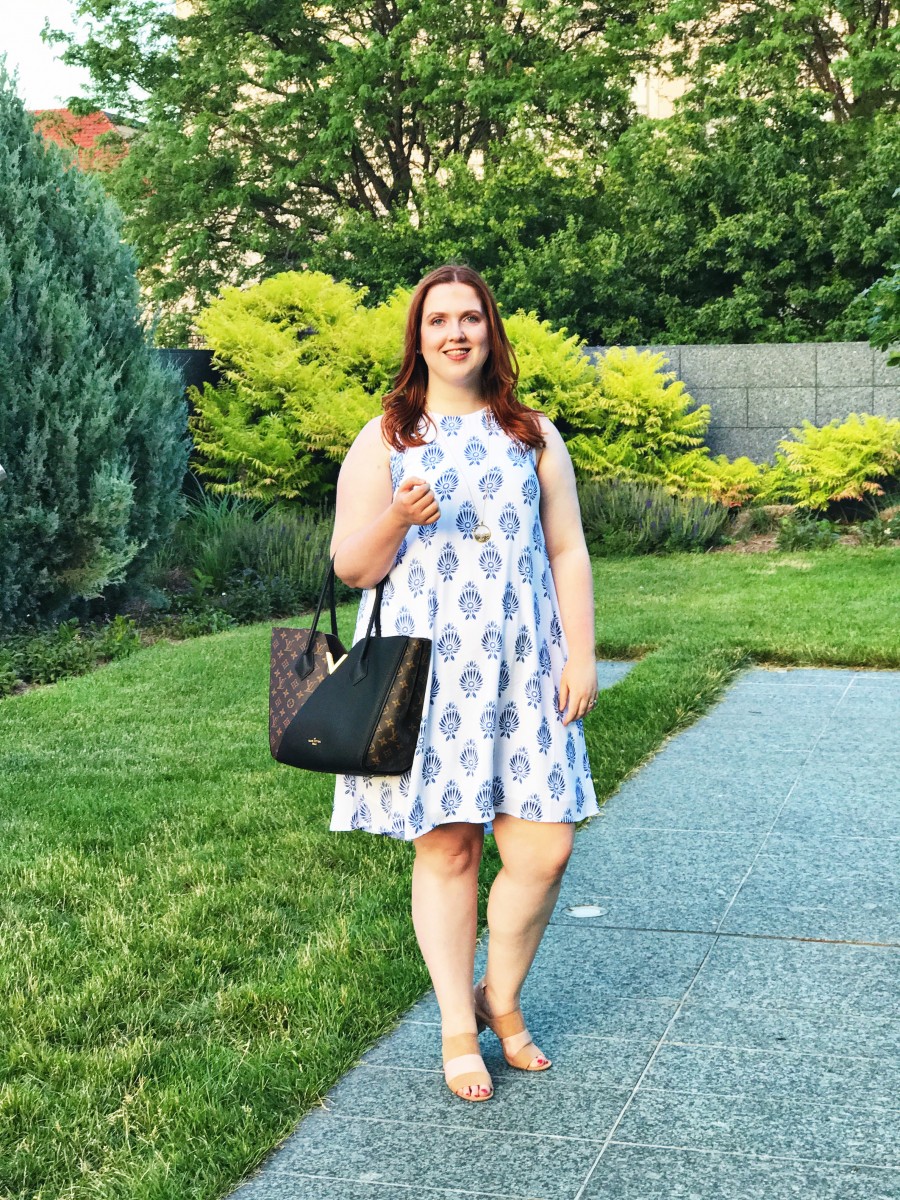 Dress | Shoes | Necklace | Purse
Thanks to Stephanie and her fabulous team, I went to that baseball game feeling like a million bucks. A good cut and color really do give you confidence!
Questions of the Day: Have you tried balayage before? If so, what did you think of it? Does anyone use the term HBIC? Is that just me?
SaveSave
SaveSave