We all want mermaid hair for the summer. Hair that is long and strong and will look gorgeous for all those beach selfies. (Ariel is a #hairgoals OG.) If you've been struggling to grow your hair out, try these 5 tips from one of the country's top stylists to make your hair grow longer–fast!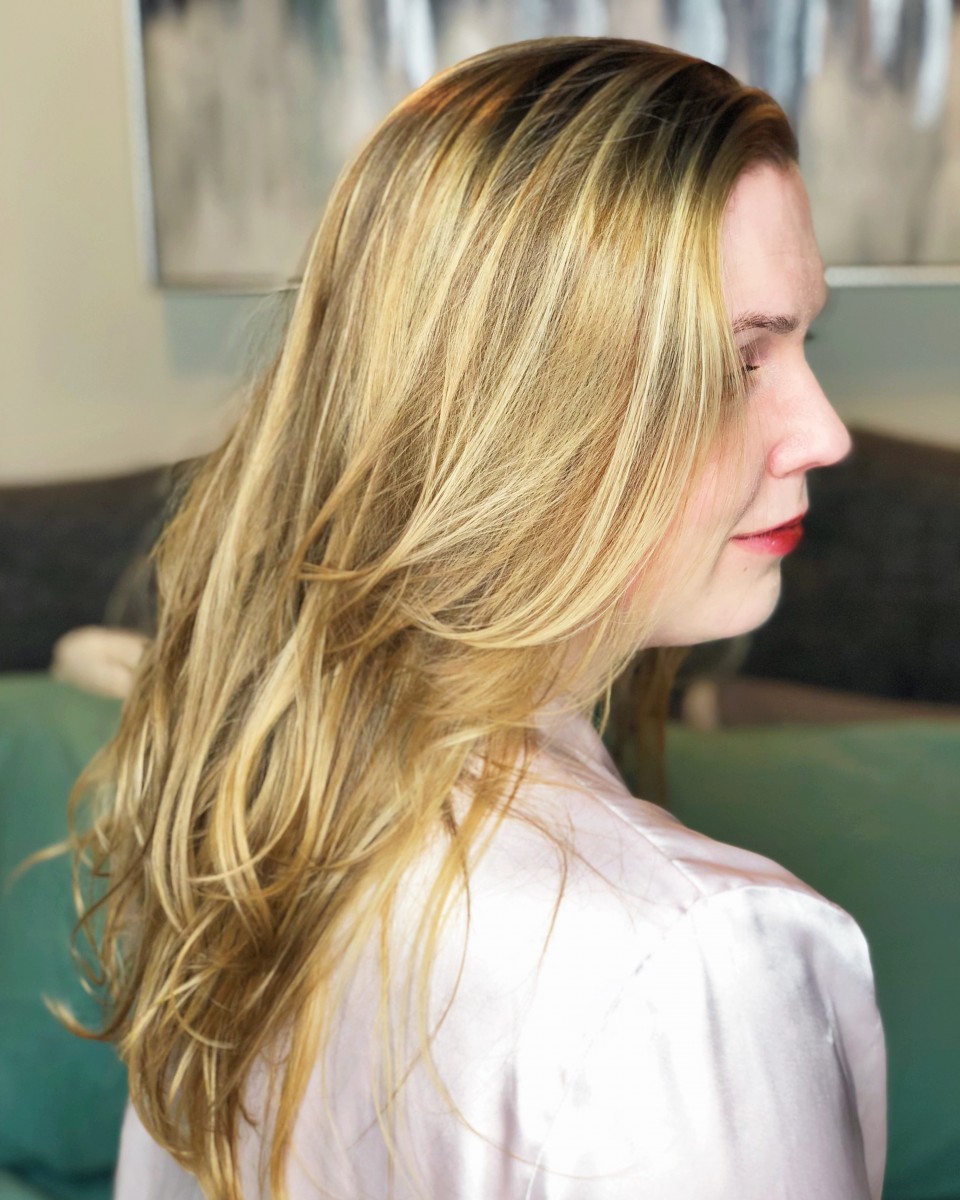 If you guys follow me on Instagram you might have noticed things have been a little blonder around these parts lately. I recently went to see Stephanie Moss to get my hair done, fully expecting to just refresh my red look, when Stephanie suggested going blonde.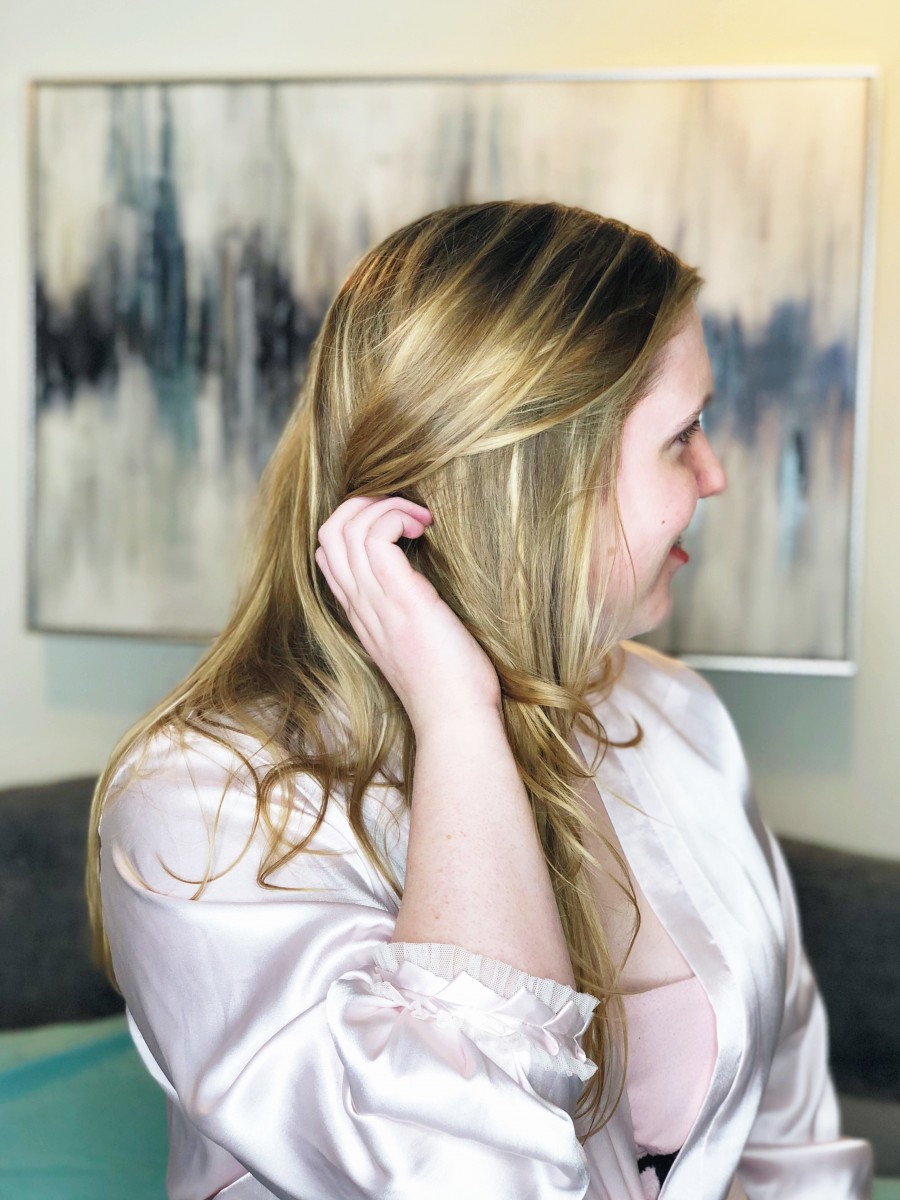 If you don't know Stephanie or haven't been to her salon before, let me fill you in: she is a hair genius. Seriously, she is so gifted it's ridiculous. She's actually flown around the country by companies to teach other stylists the latest techniques.  If you live in Omaha, go to her. I cannot recommend her highly enough.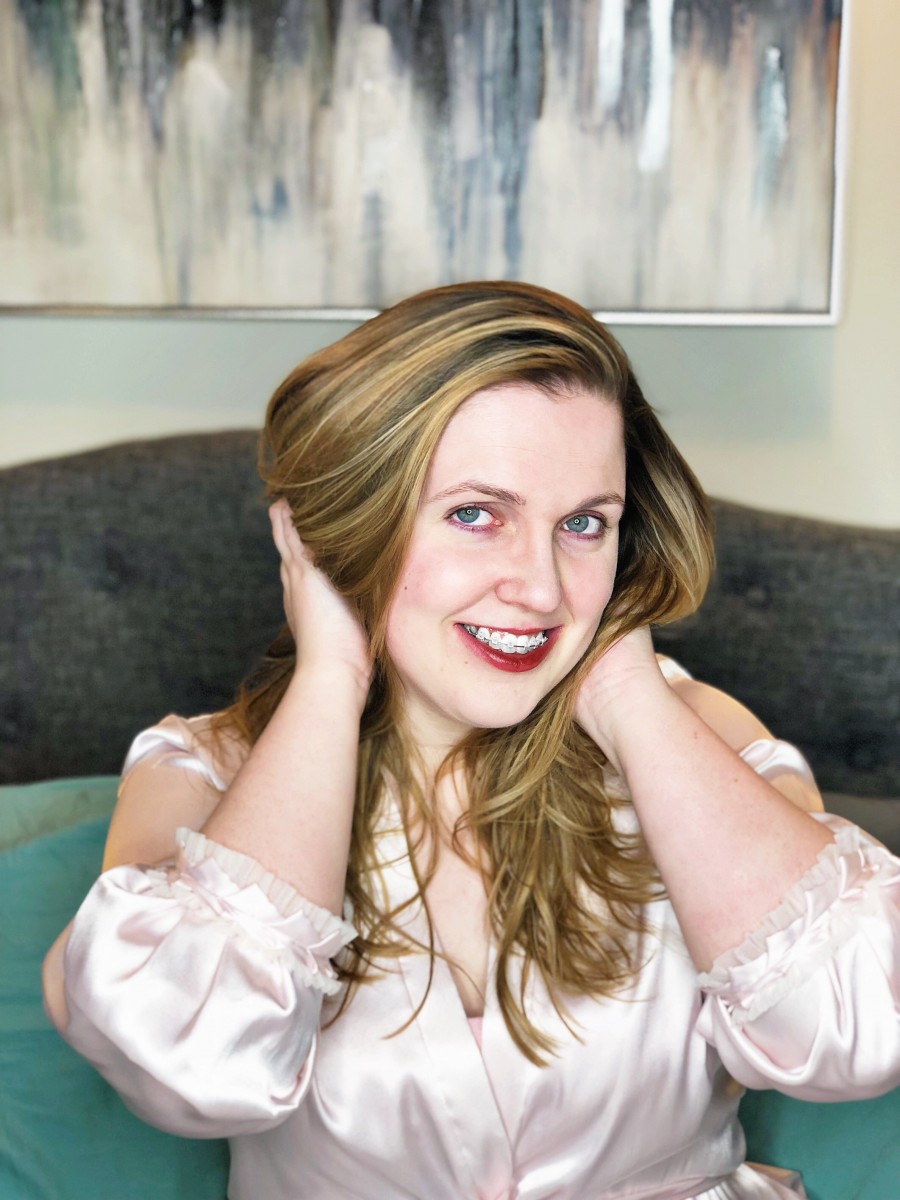 I feel so lucky she is based in Omaha and that our mutual friend Carolyn connected us. As long as she is doing hair in Omaha I will be a client. She just knows what a person's hair should look like and makes it happen. My hair has never felt or looked so good.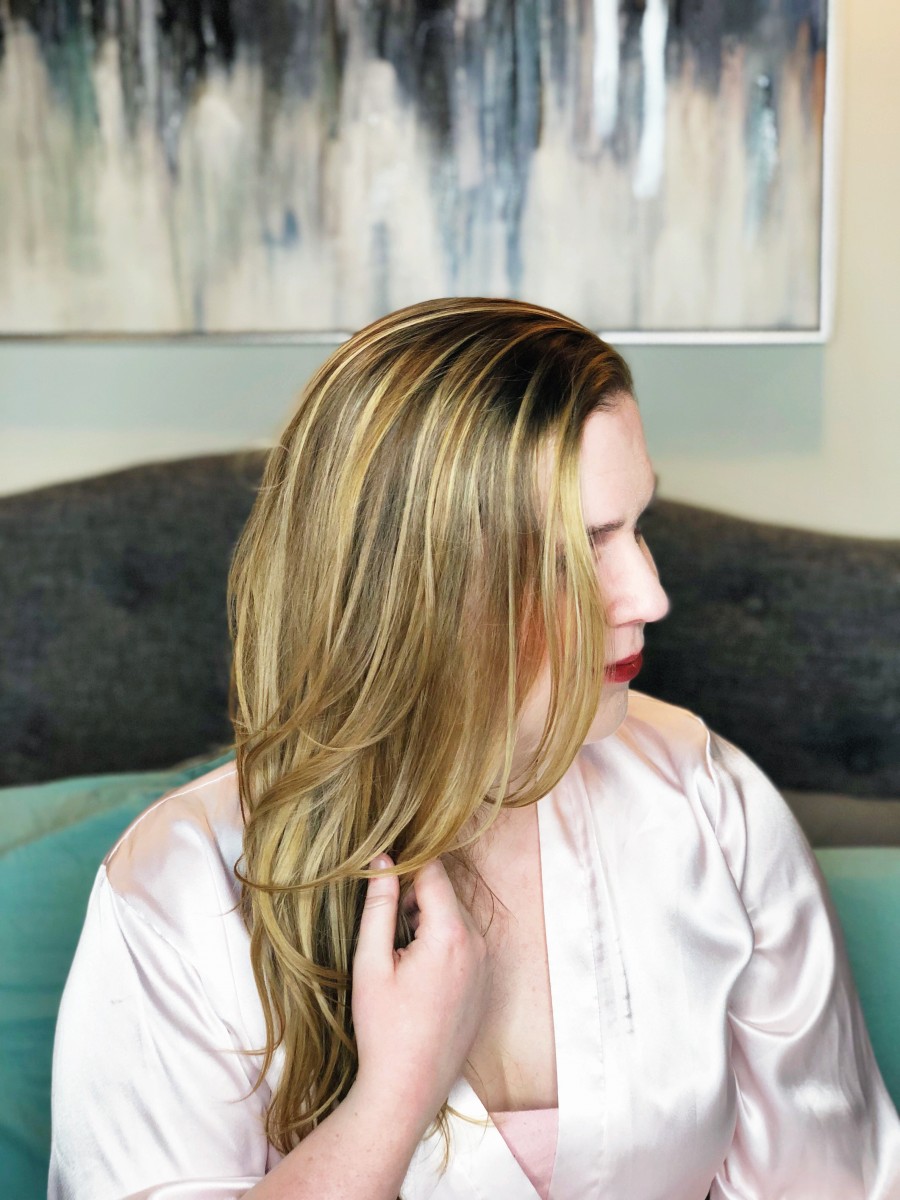 When Stephanie suggested lightening things up, I decided to go for it. I had always thought blonde would wash me out and make me look paler, but have since learned it adds color to my face and suits my skin tone.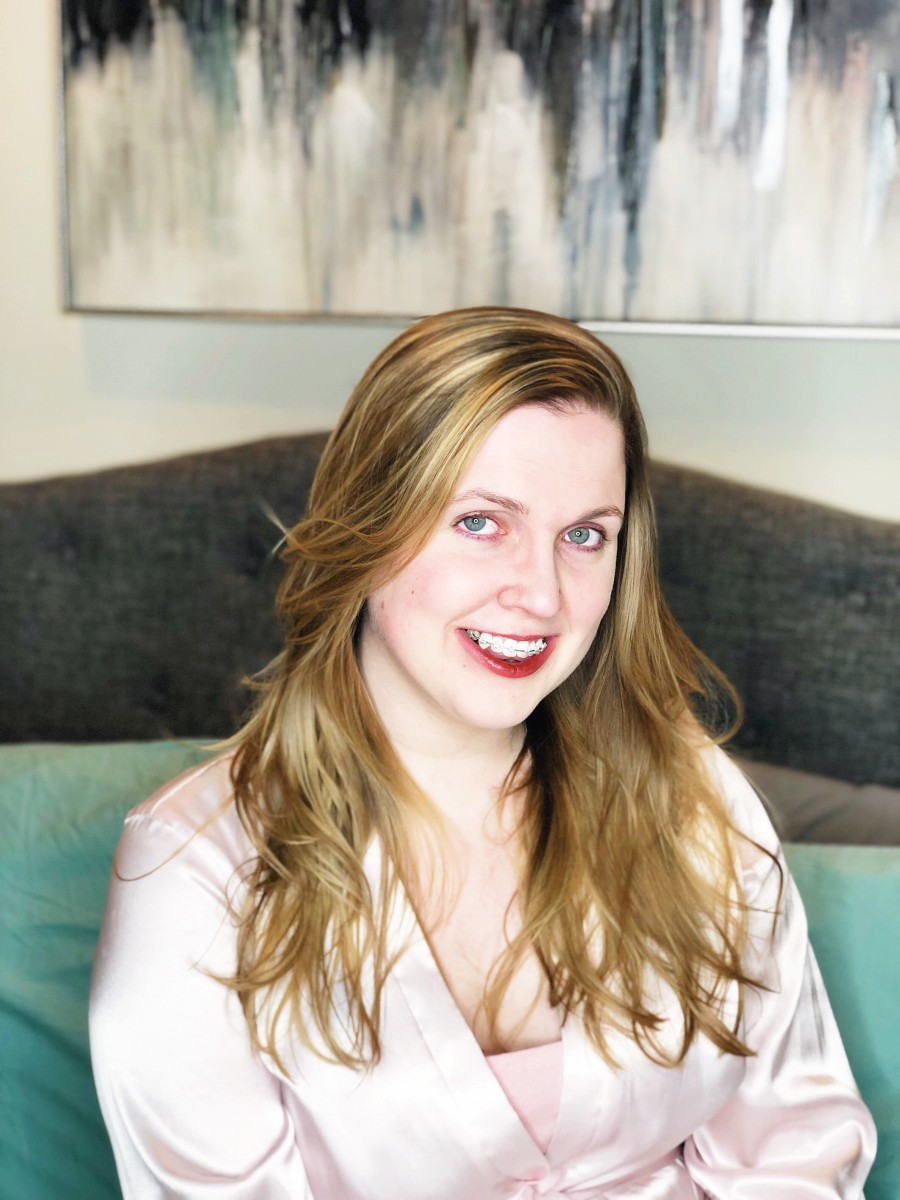 While I was being brought over to the blonde side, we chatted all things hair and I got to pick her brain on what women can do to help grow longer, stronger, healthier hair. She shared some of her best hair growth tips and hacks and I am so excited to get to share them with you today!
Good hair doesn't come easily to everyone (it certainly doesn't for me!), but with some guidance and a little practice we can all have the hair of our dreams.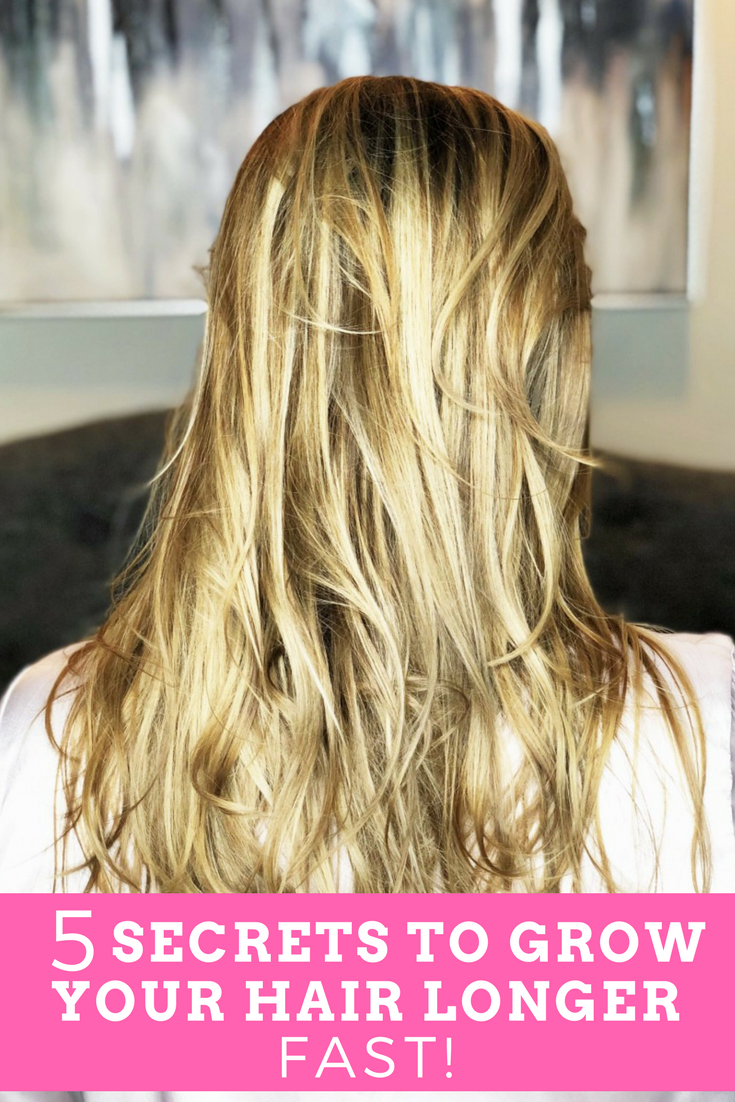 Pin me!
How to grow your hair longer- fast!
1. Get regular hair cuts
This may sound counter-intuitive, but getting your hair trimmed regularly is one of the best things you can do if you're trying to grow it out. Trims help get rid of split ends. If you don't remove split ends, they'll continue to split, straight up the hair shaft! To keep split ends at bay while removing minimal length, Stephanie recommends requesting a dry trim.
2. Massage your scalp
Massages aren't just good for your body, they're also good for your hair! One of the main benefits of massage is that it stimulates blood flow. In your scalp's case, that means increased blood flow to your head which means increaed hair growth. Ever wonder why pregnant women have such fabulous, thick hair? While I'm not willing to get prengnat for gorgeous hair, I am willing to buy a scalp massager. This one is less than $20 and can be used in the shower!
3. Use the right products
Using the right hair products is essential to growing healthy, strong hair. Stephanie swears by Kerastase Initialiste and says it is one of the best hair growth products on the market. It promotes hair growth by removing buildup on your scalp and providing daily conditioning which leads to stronger, shinier strands. If you're on the fence, read the Amazon reviews. This stuff is legendary.
4. Take your vitamins
Vitamins are like food for your hair. Grow your hair by giving it the nourishment it needs through foods rich in Vitamin A such as carrots, kale, and sweet potatoes. You can also amp your hair growth up a notch by adding a Biotin supplement to your diet. This one is my favorite.
5. Deep condition your hair
Strong, healthy hair grows faster than weak, damaged hair. Stephanie recommends in-salon deep conditioning treatments to all of her clients. These treatments get to the core of your hair and help your hair strengthen and repair itself. For best results, aim to get a deep conditioning treatment once every six weeks.
Questions of the Day: Are you trying to grow your hair? What are some of your favorite tips for long, strong hair?
SaveSaveSaveSave
SaveSave
SaveSave