Today my Weekend Snapshots post is actually the second part of a three part series on Kansas City. (The first part is on where to stay in Kansas City.) I'm working with Visit KC to highlight one of my favorite Midwest cities with tips on everything you need to know to plan your own visit. Make sure to link-up to your Weekend Snapshots at the bottom of this post! But first check out Planning a Trip to Kansas City: Where to Eat.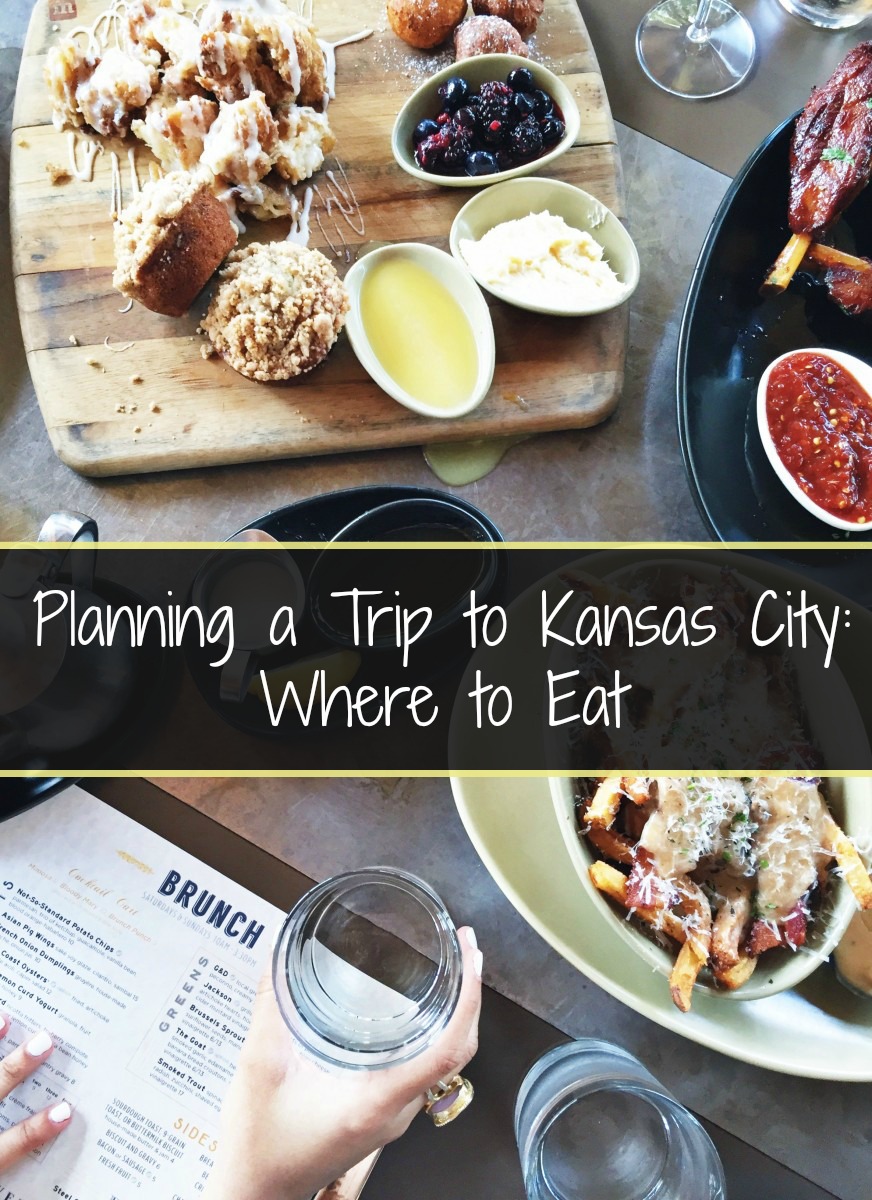 Planning a Trip to Kansas City: Where to Eat
It is truly amazing how much good food there is in Kansas City. I've visited the city a few times now, but never seem to be able to get back to the restaurants and bars I fall in love with on previous trips. There's just too many places on my list to try! I loved that this trip was entirely new-to-me restaurants, with a second visit to one of my favorite bars thrown in for good measure. Kansas City is a foodie city, which is my very favorite kind of city to visit!
Snow & Co.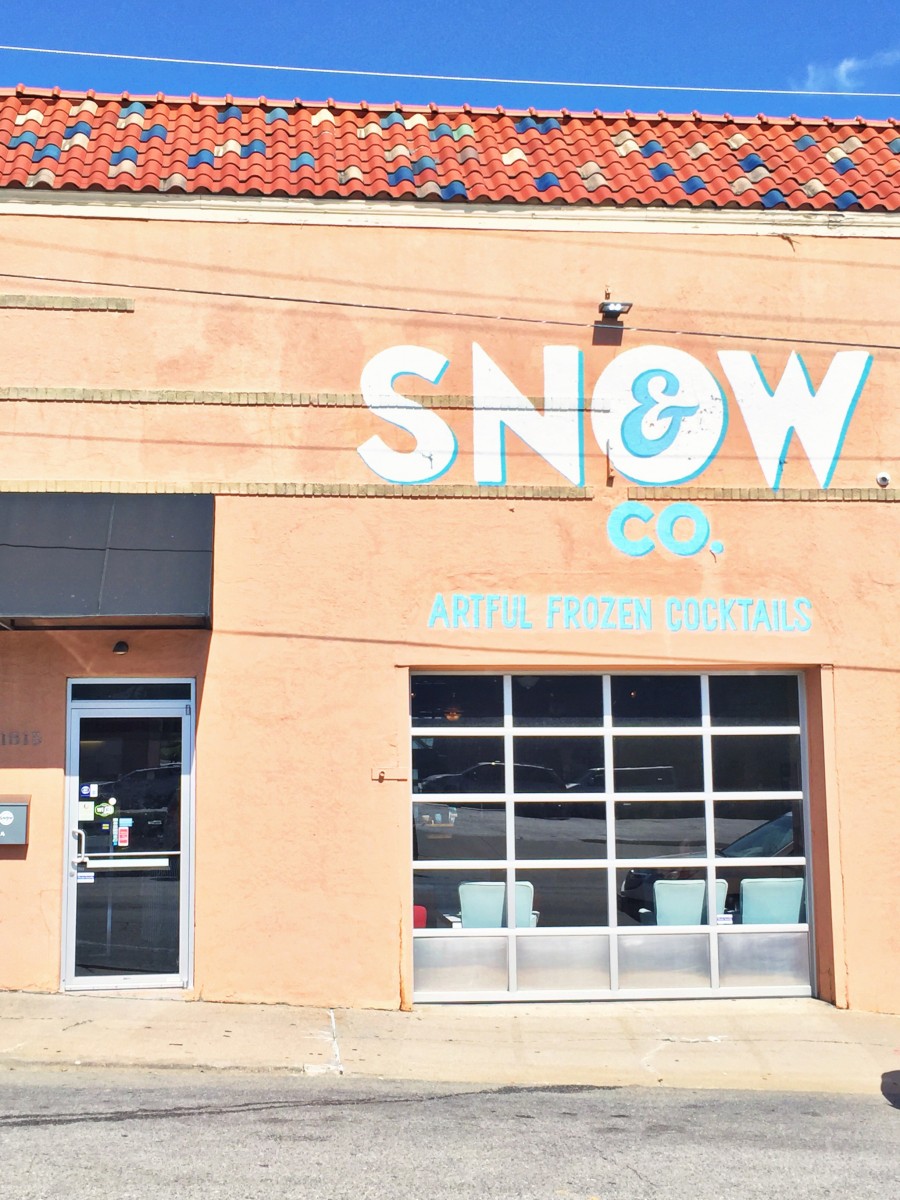 Summertime in Kansas City is hot. When you need a break from the heat I highly recommend checking out Snow & Co. This slushie wine bar is actually a recommendation I made to the group when we all needed a little refresher on our first day (and the favorite bar I mentioned revisiting).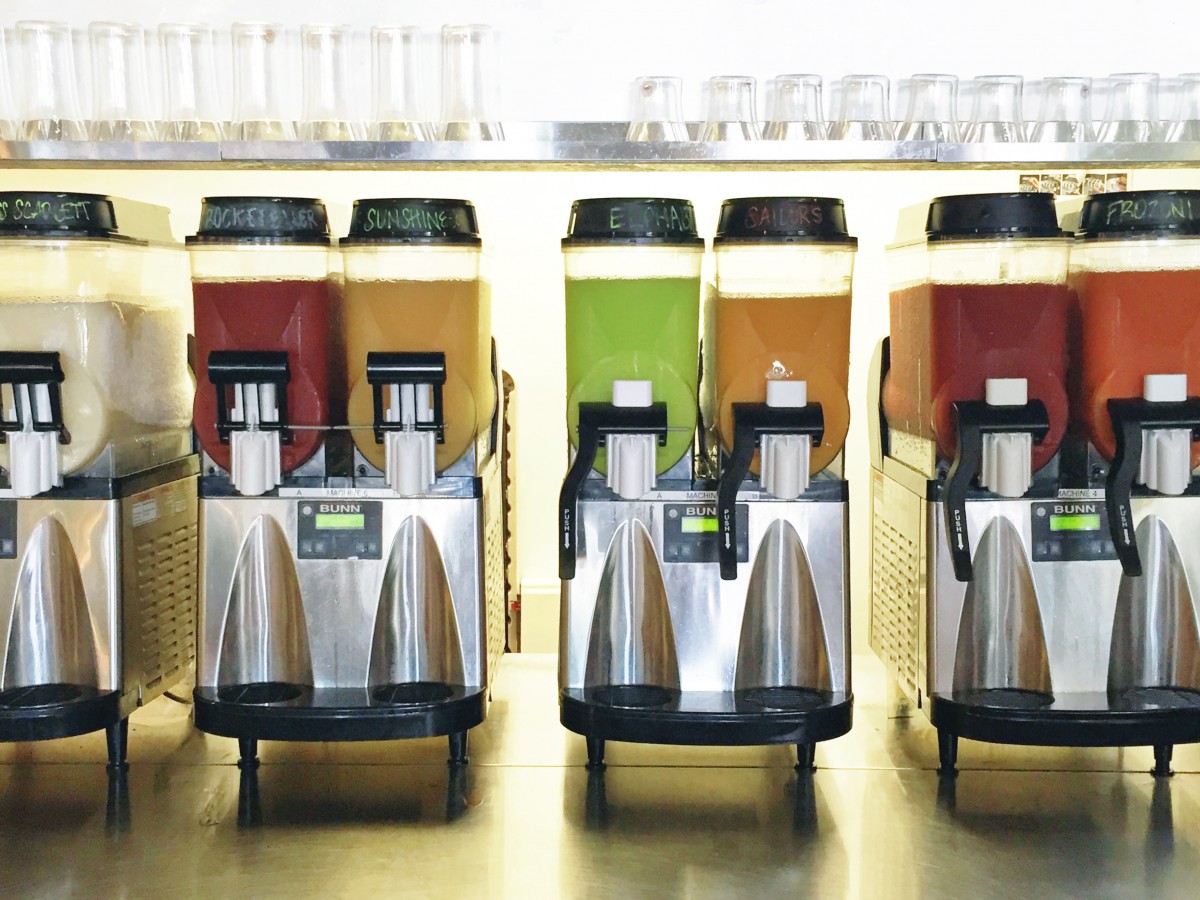 Snow & Co's frozen cocktail creations earned them the #1 Frozen Cocktail Bar in America Award by Paste Magazine. Josh and I first discovered this bar on a trip to Kansas City to check out the First Friday scene. I was so excited the group was up for going back. And then even more excited when they fell in love with it like I did. Now if I could just get Snow & Co. to open up a franchise in Omaha.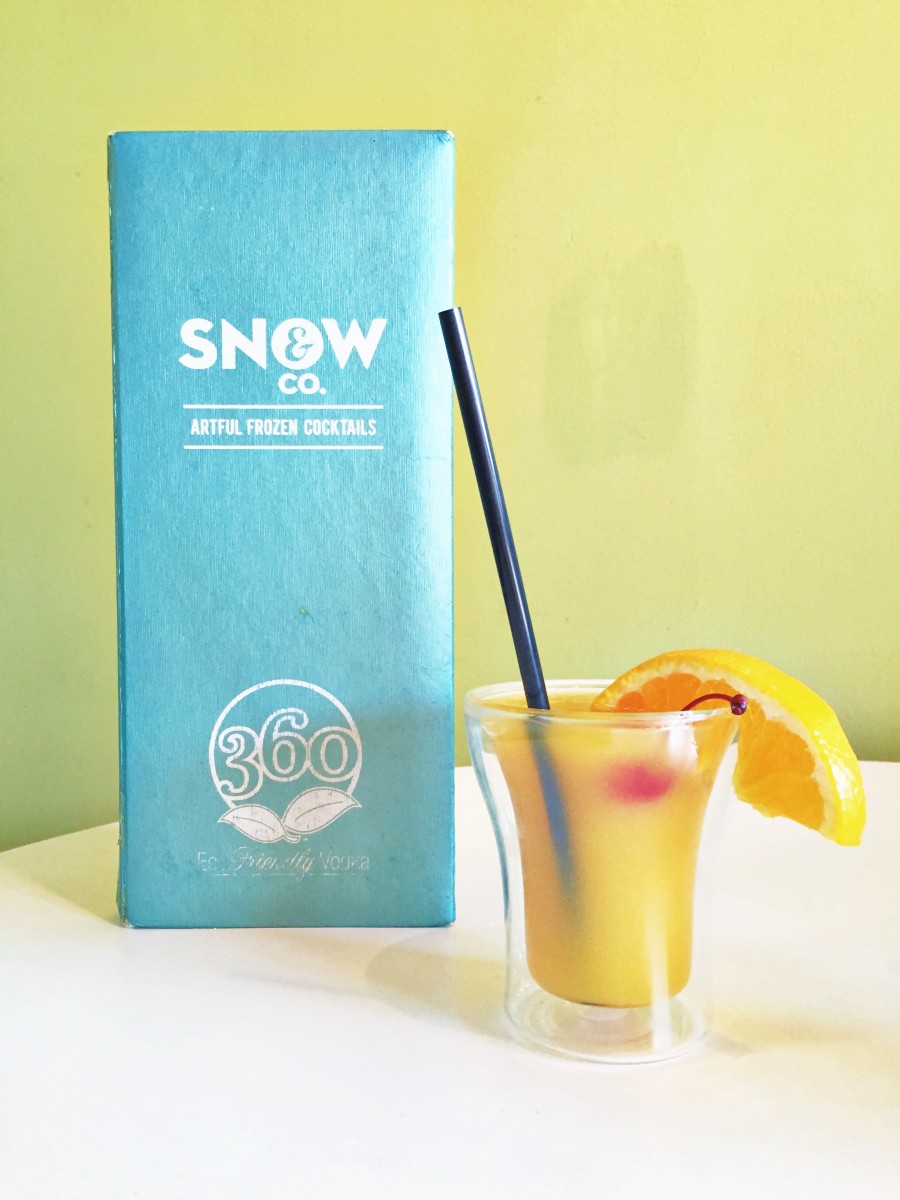 I was on antibiotics during this trip so I went with a virgin drink. It was made with lots of yummy fresh squeezed juices that helped hydrate me and still managed to taste like a cocktail. Win-win!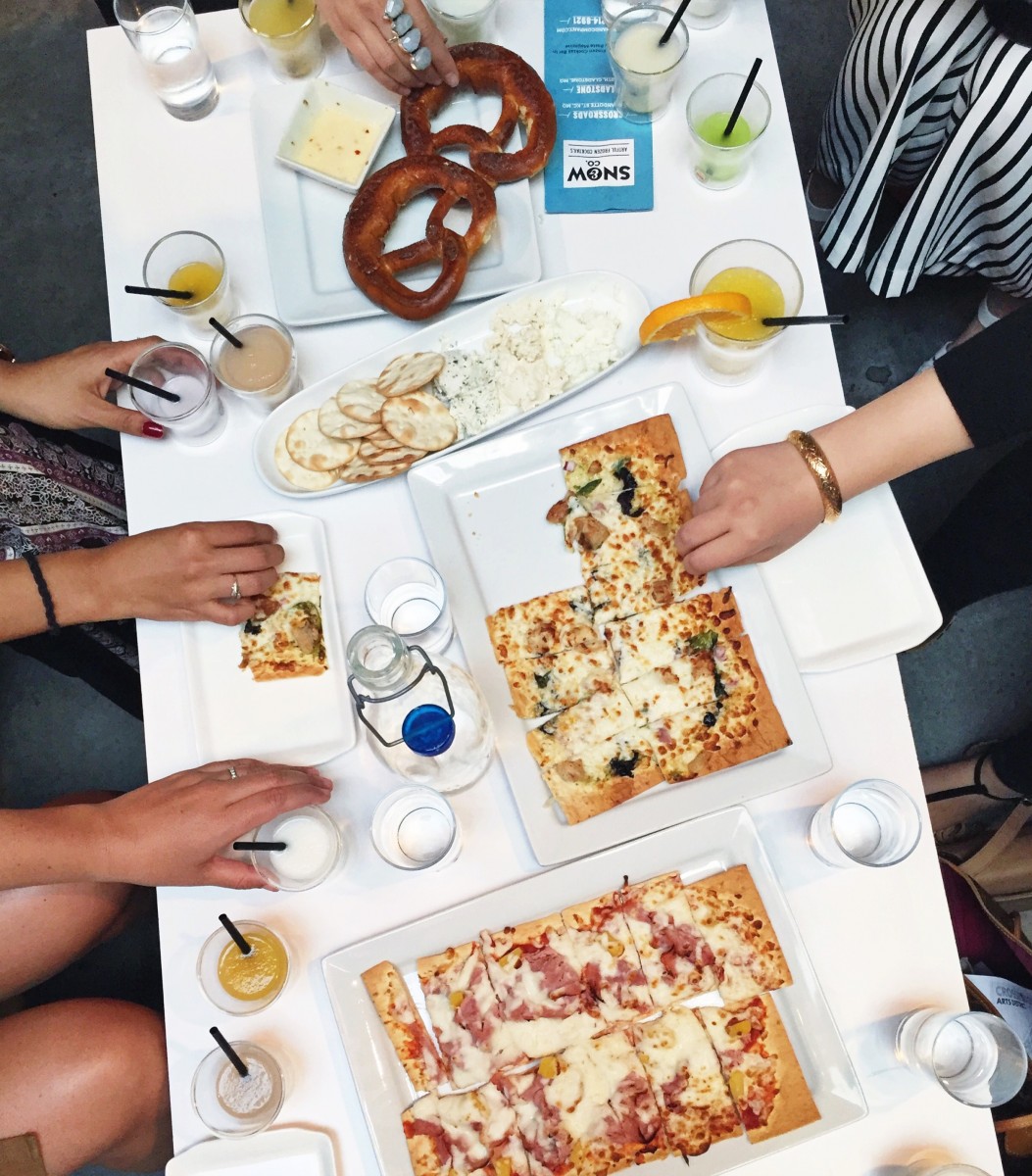 I also tried their food for the first time and loved it! So many yummy options. And the perfect pairings for when you're having a cocktail or two. 😀
The American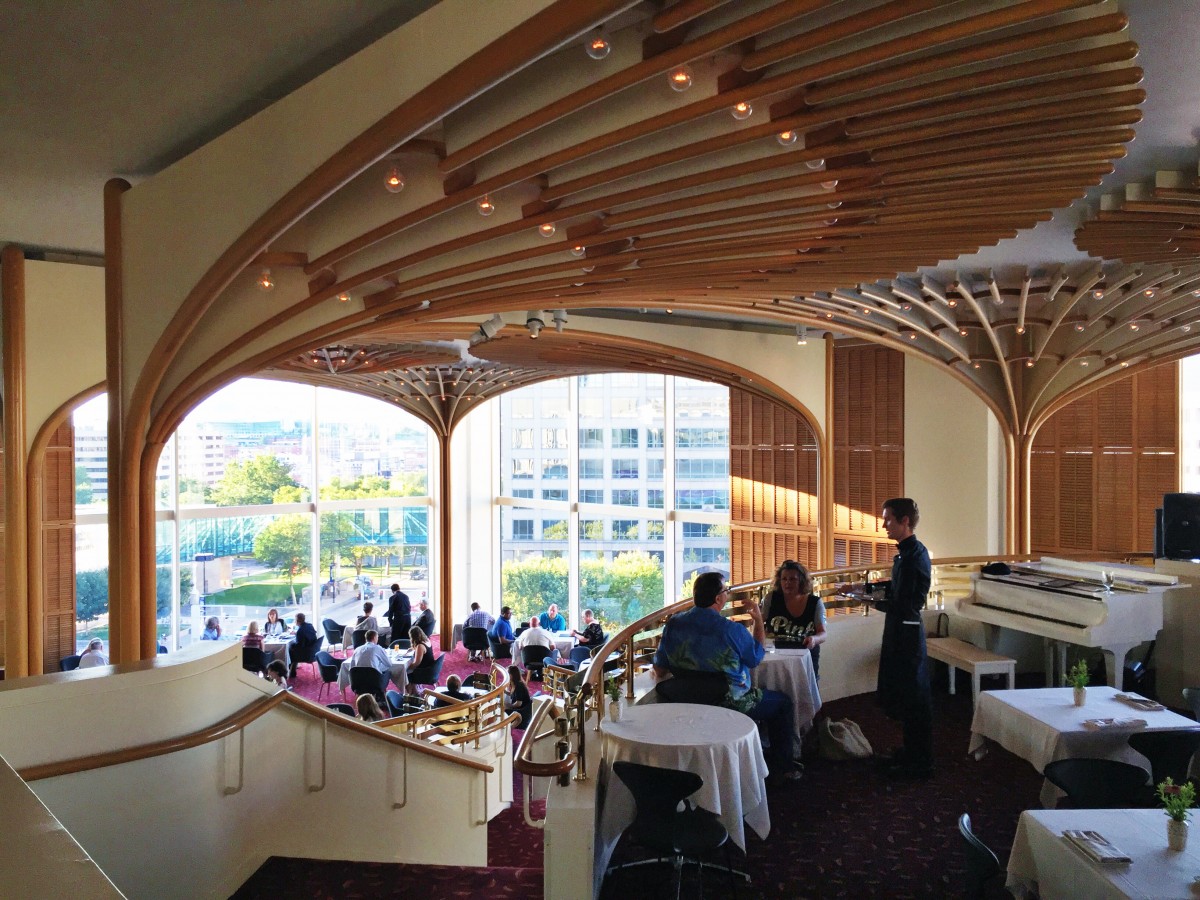 The American is a true fine dining experience. It is Kansas City's only four diamond restaurant and has some absolutely amazing views of the city. Unfortunately at the end of this year it is being converted to an event space so if you have the opportunity to dine at The American before then I 100% encourage it. I had the kind of night there that I wish was a more common occurrence. What was scheduled to be a two hour dinner turned into four as we laughed, enjoyed delicious food, and were serenaded by a live musician who sounded suspiciously like Michael Buble.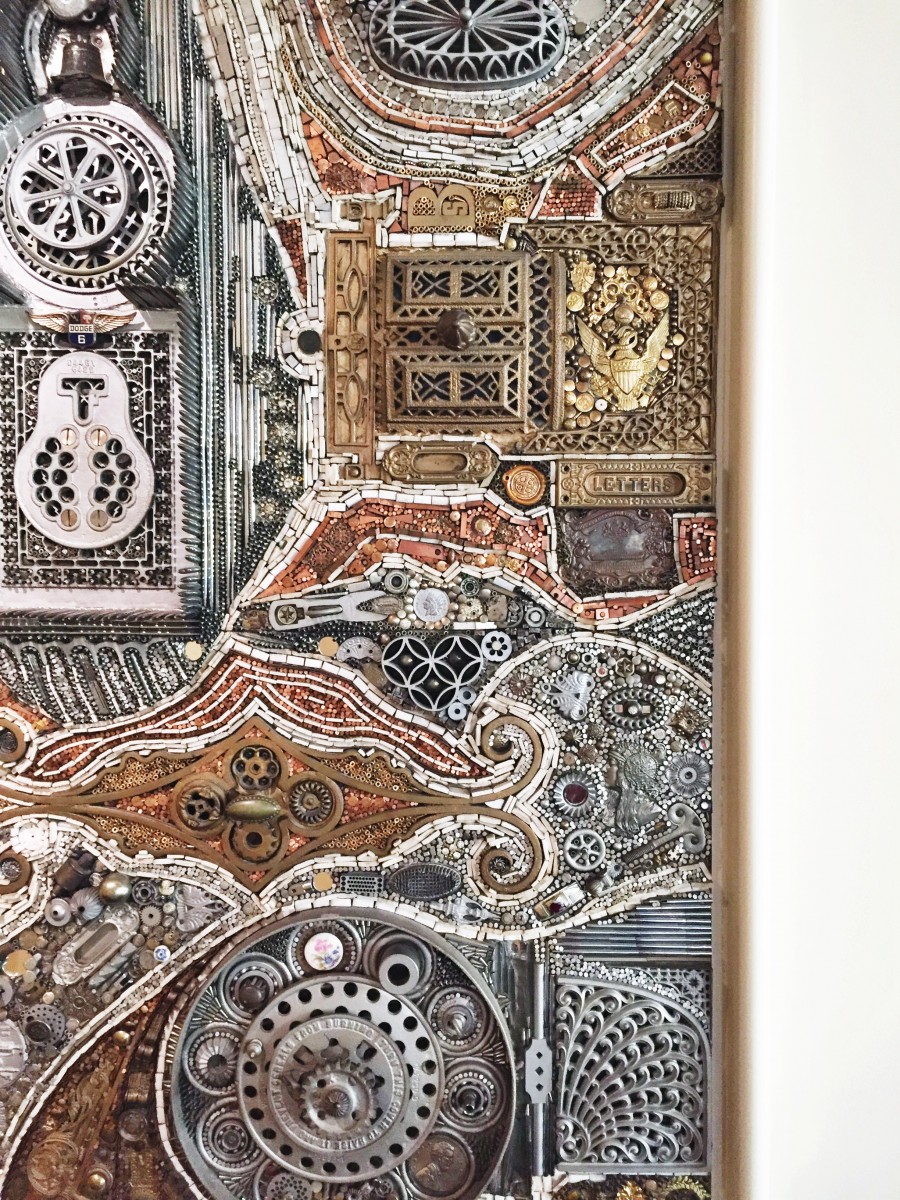 I loved the architecture and decor of the building. Iconic 1970's.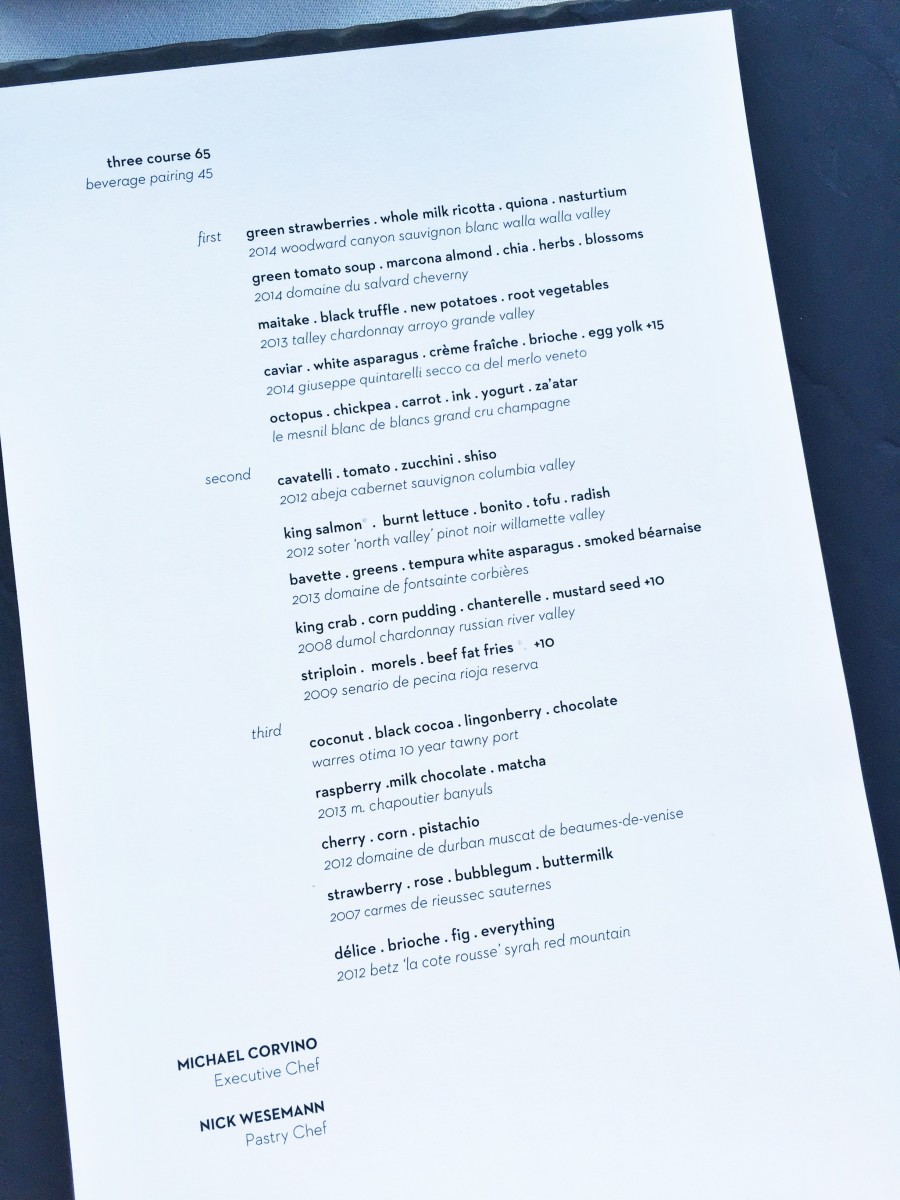 This three course dinner was truly out of this world. I wish I could have ordered multiple options from the menu. Everything sounded so good!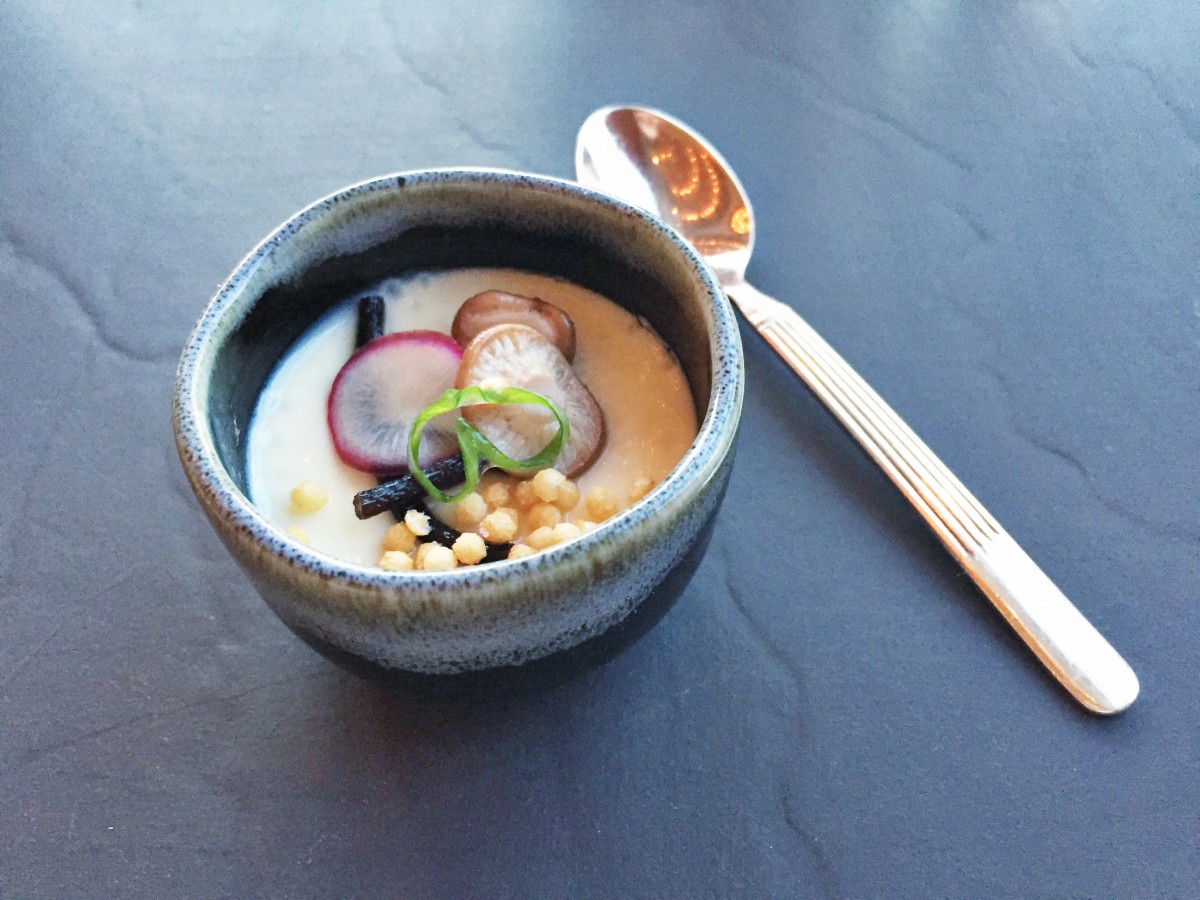 Our amuse bouche. This was the only thing I had that night that I didn't like. It featured a seaweed flavoring that was just not to my liking. At least it was pretty to photograph! 😉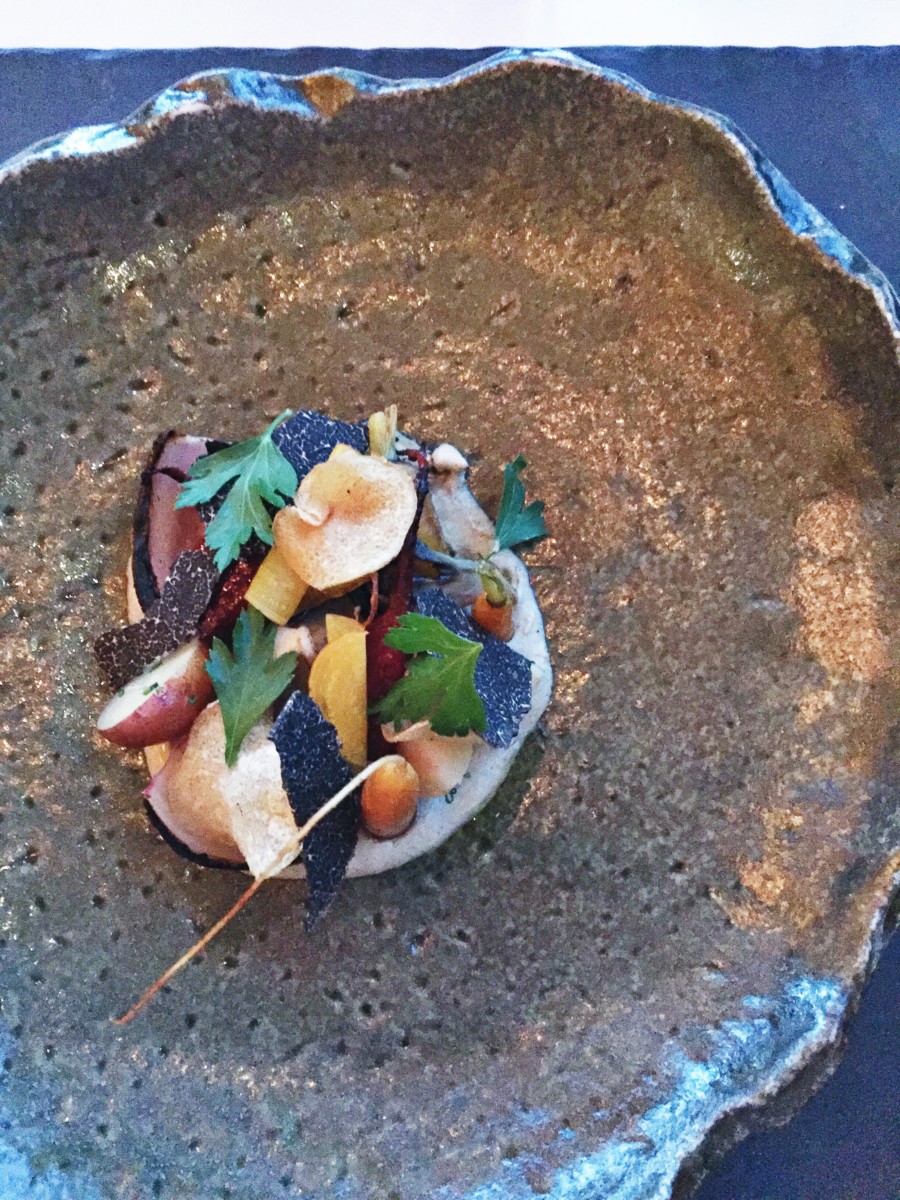 For my first course I had the mushroom dish. It was everything. I wanted to triple the serving size so I could just keep eating this.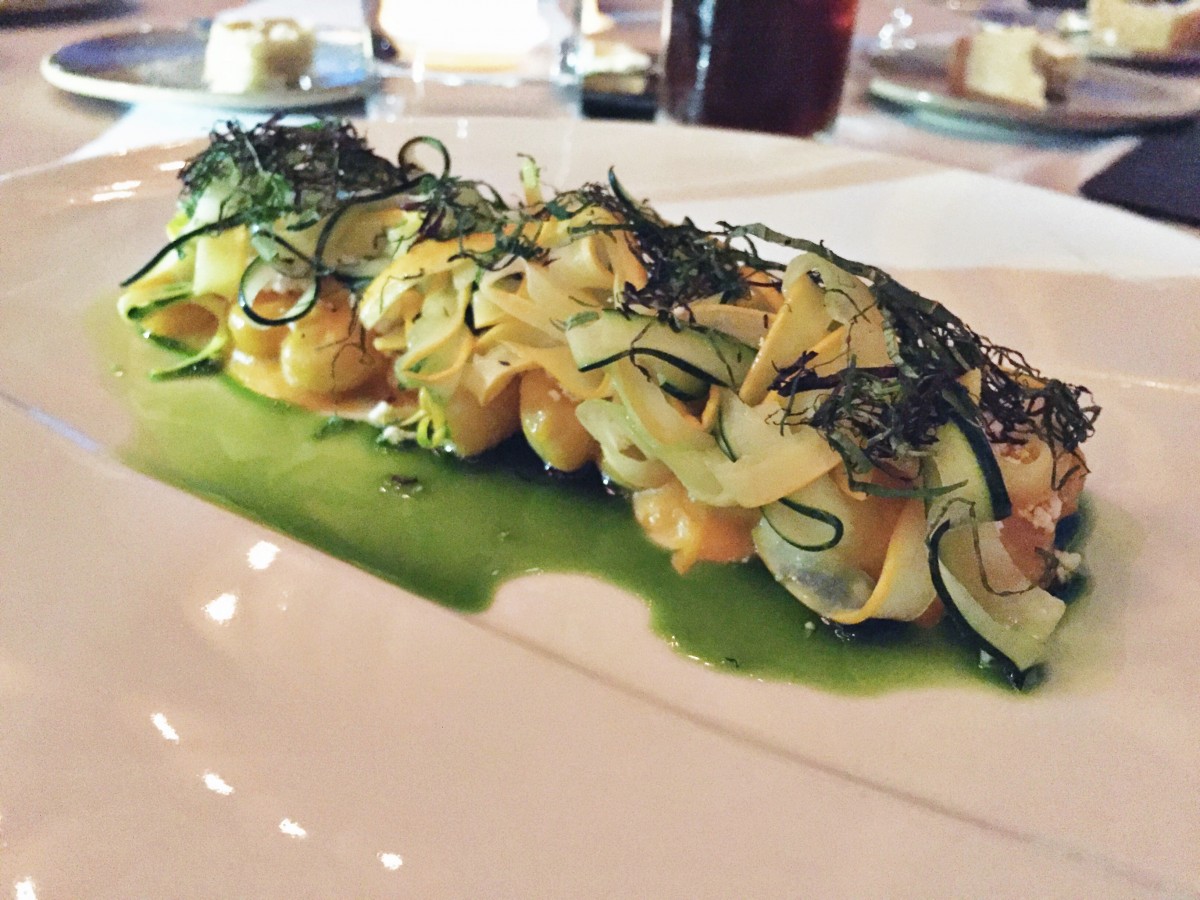 I had the vegetarian pasta for my entree and loved every bite. I thought this was such a fun way to plate the dish, with the veggies resting on top of the pasta.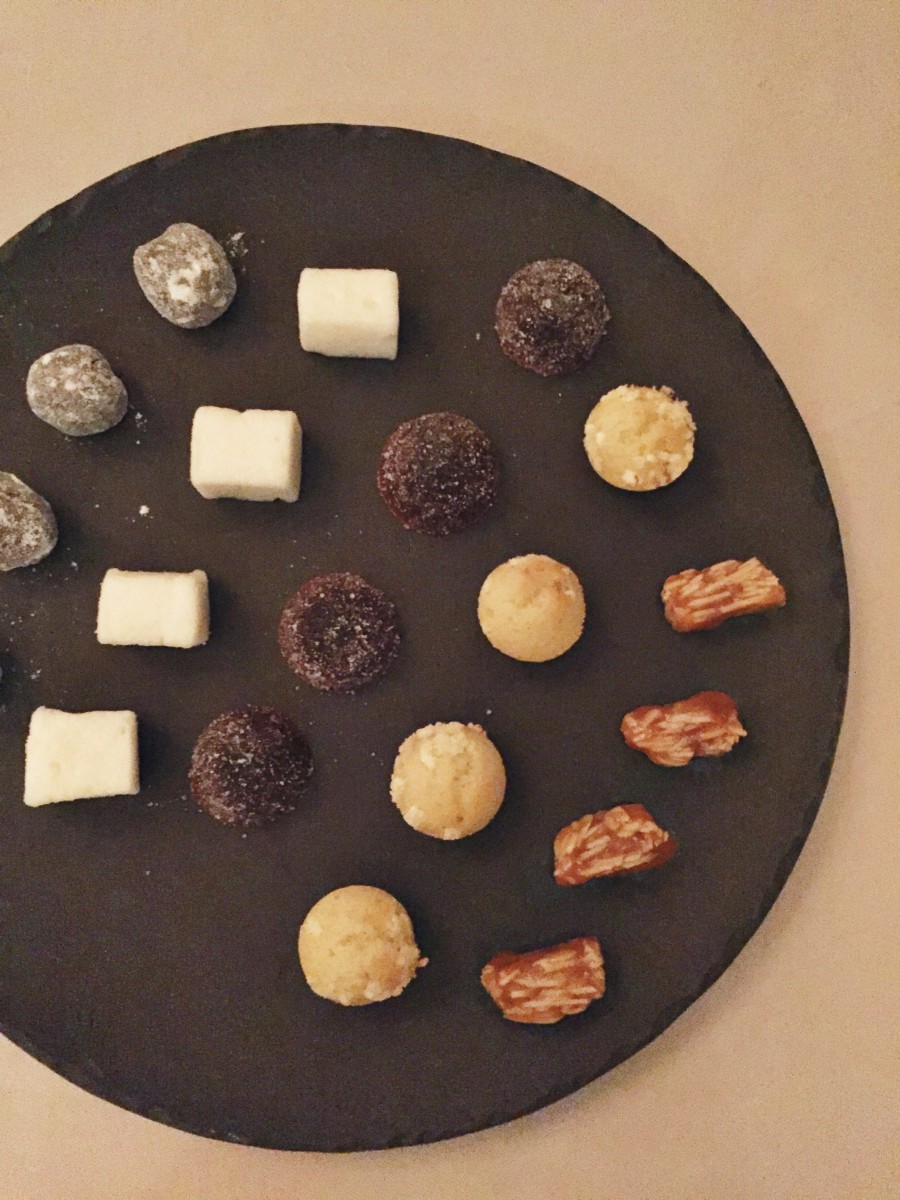 Our dessert amuse bouche was actually a tray of desserts for the table. I have no shame in admitting I tried one of each.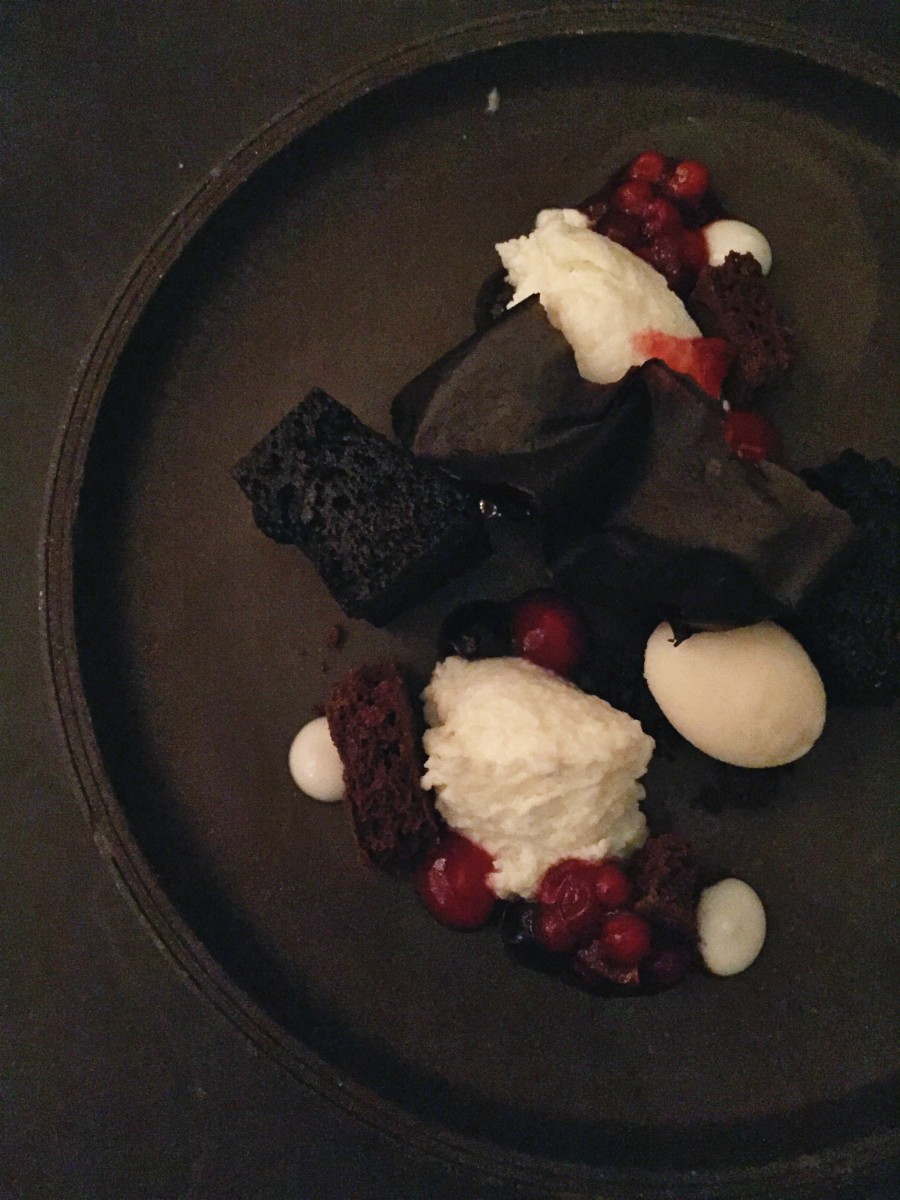 The sun had long since set by the time we dug into our third course which is the reason the lighting is so bad in this photo. This coconut and dark chocolate dish was the absolute star of the night for me. It was so creative and unique it's hard to describe. All I can say is that I want to order it again!
Tom's Town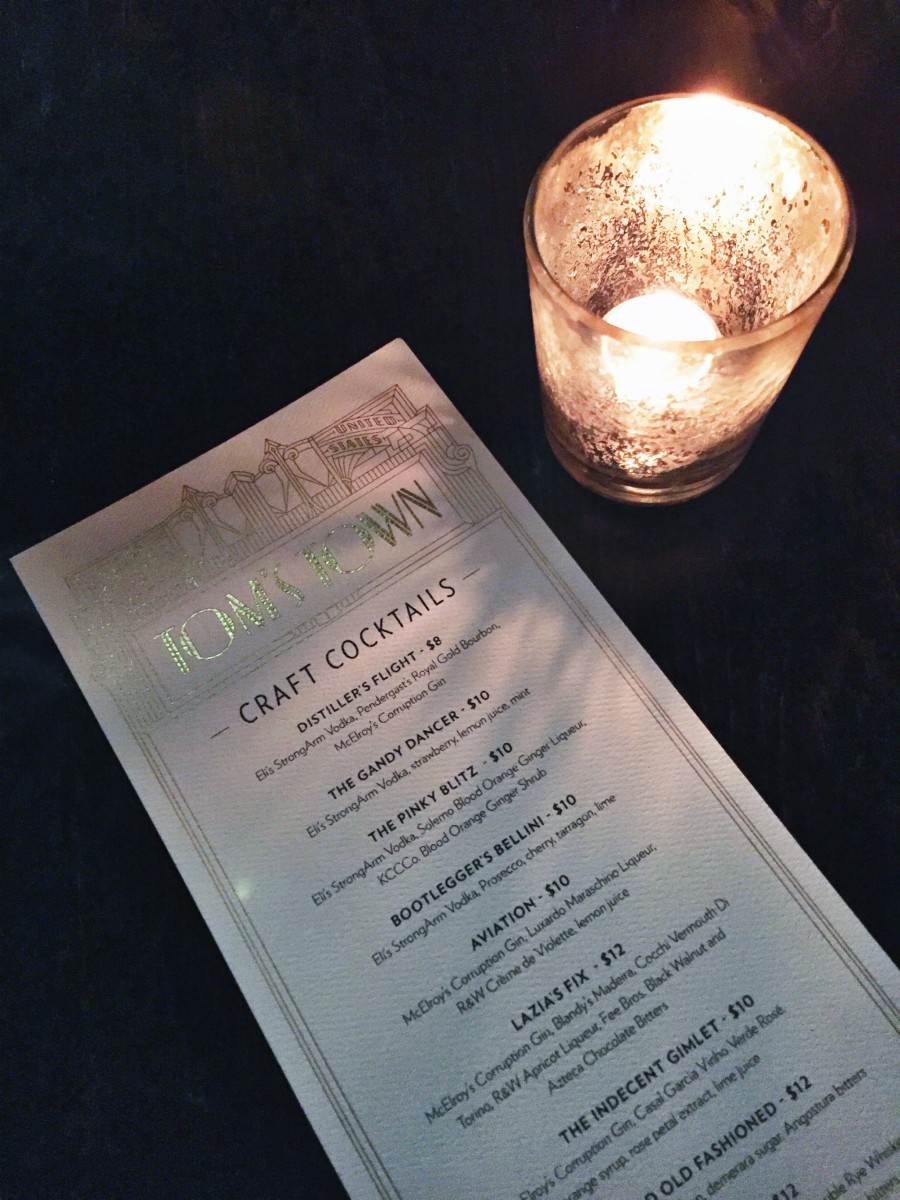 For a super cool bar with a ton of history you have to check out Tom's Town. I wasn't drinking so I stuck to a diet coke with lime juice, but the drinks sounded so cool. We were given a tour of the distillery where they make their spirits, where we learned the very interesting history of Kansas City. Kansas City was known during the time of the Prohibition as the Paris of the Plains, because Kansas City was the only city in the US that didn't have to follow the Prohibition's rules. Alcohol flowed freely, as did the arts and music scene. This was all because of a guy named Tom, who pulled some very big strings with the President. Tom's Town is owned by Tom's grandson. It is such a cool story. I would never have imagined Kansas City has such a storied past!
Gram & Dun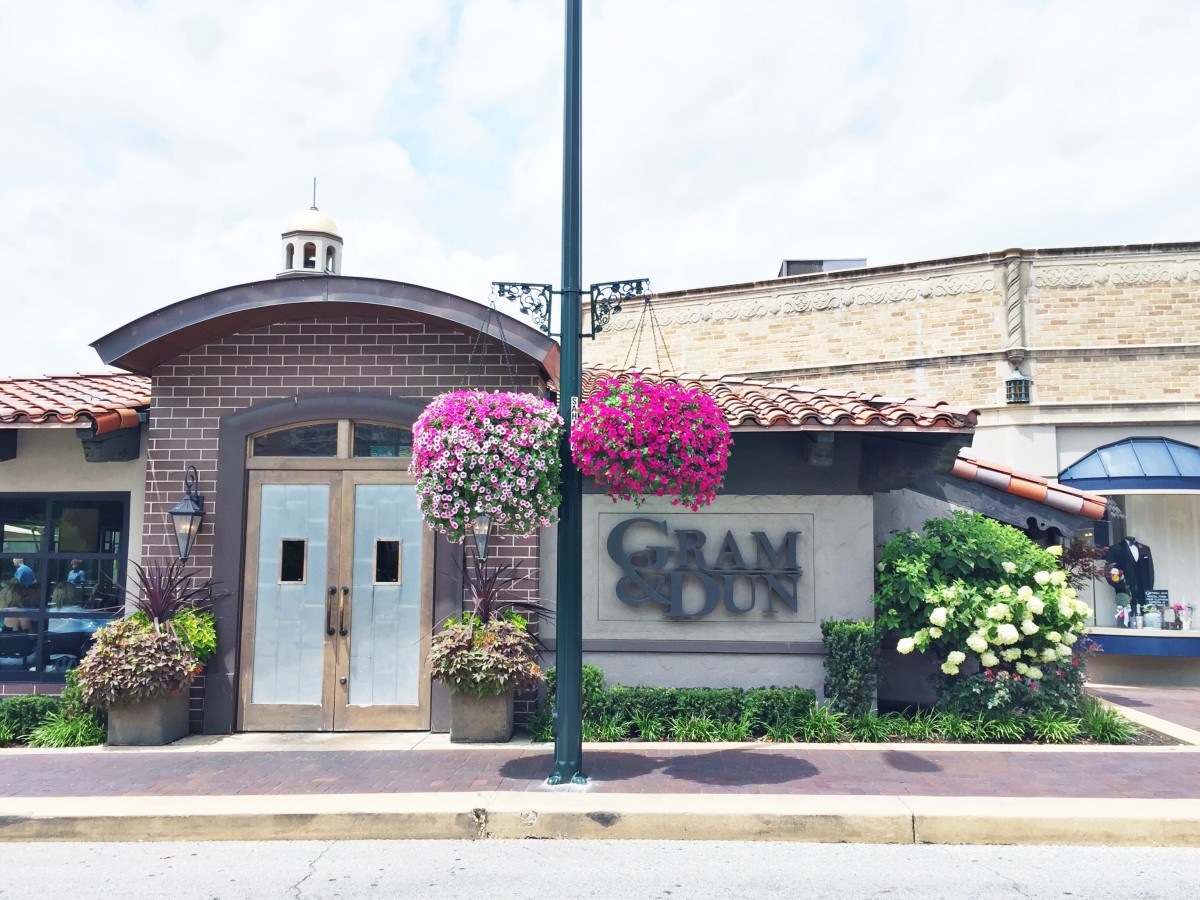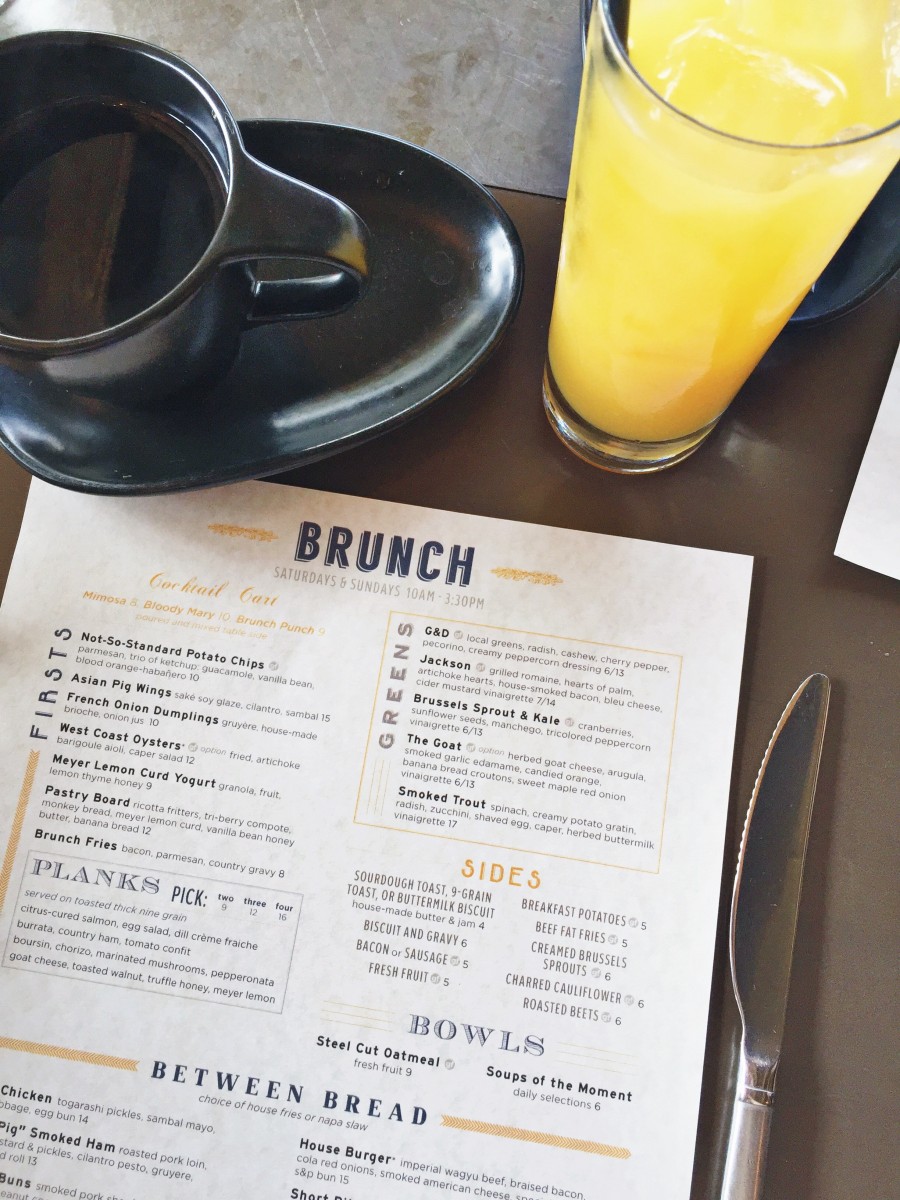 I'm calling it: Gram & Dun is one of my absolute favorite brunch spots. Why you ask? Well, there's a few reasons.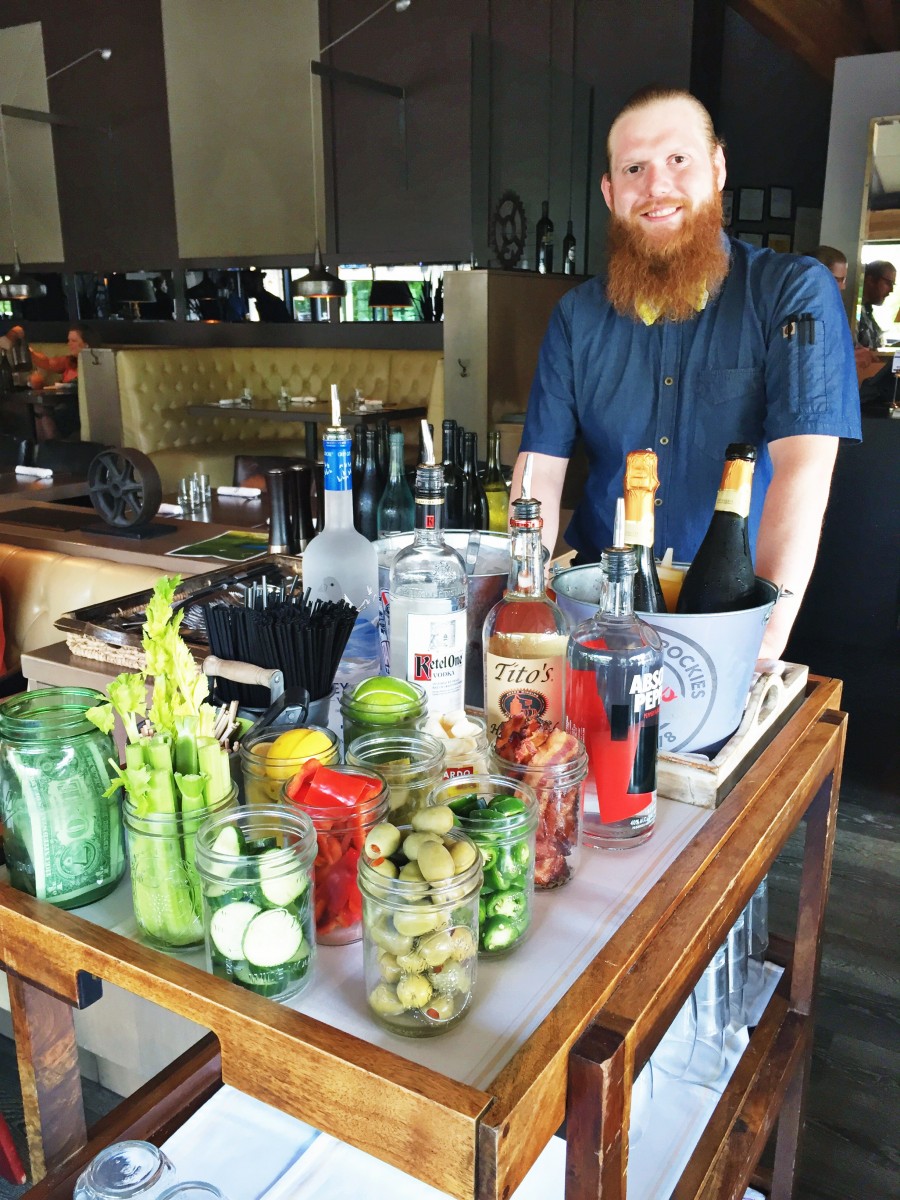 The first is this mimosa and Bloody Mary bar cart. Everything is fresh squeezed and your drink is delivered with a smile.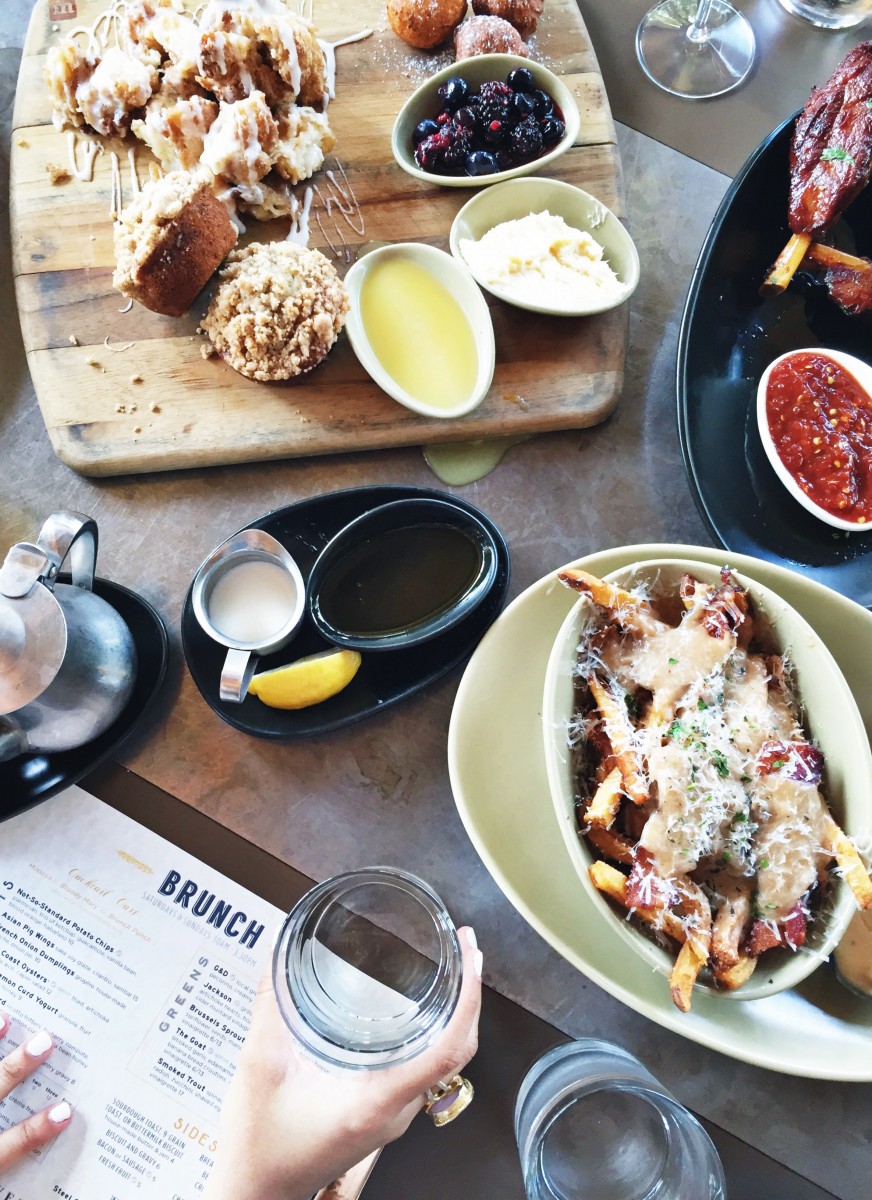 The second is this bread plate. Oh my goodness this bread plate. Next time I come here, because there will definitely be a next time, Josh and I are going to town on the deliciousness that is this bread plate.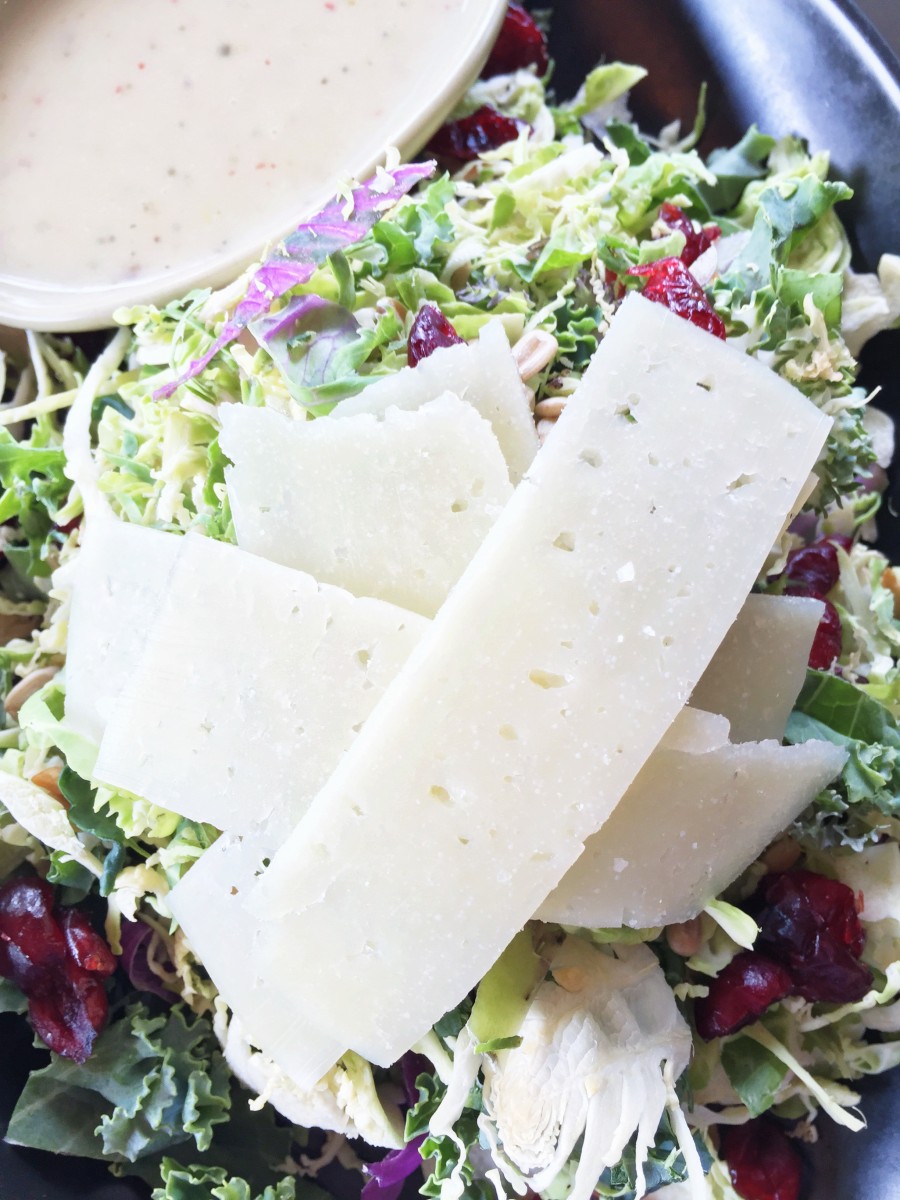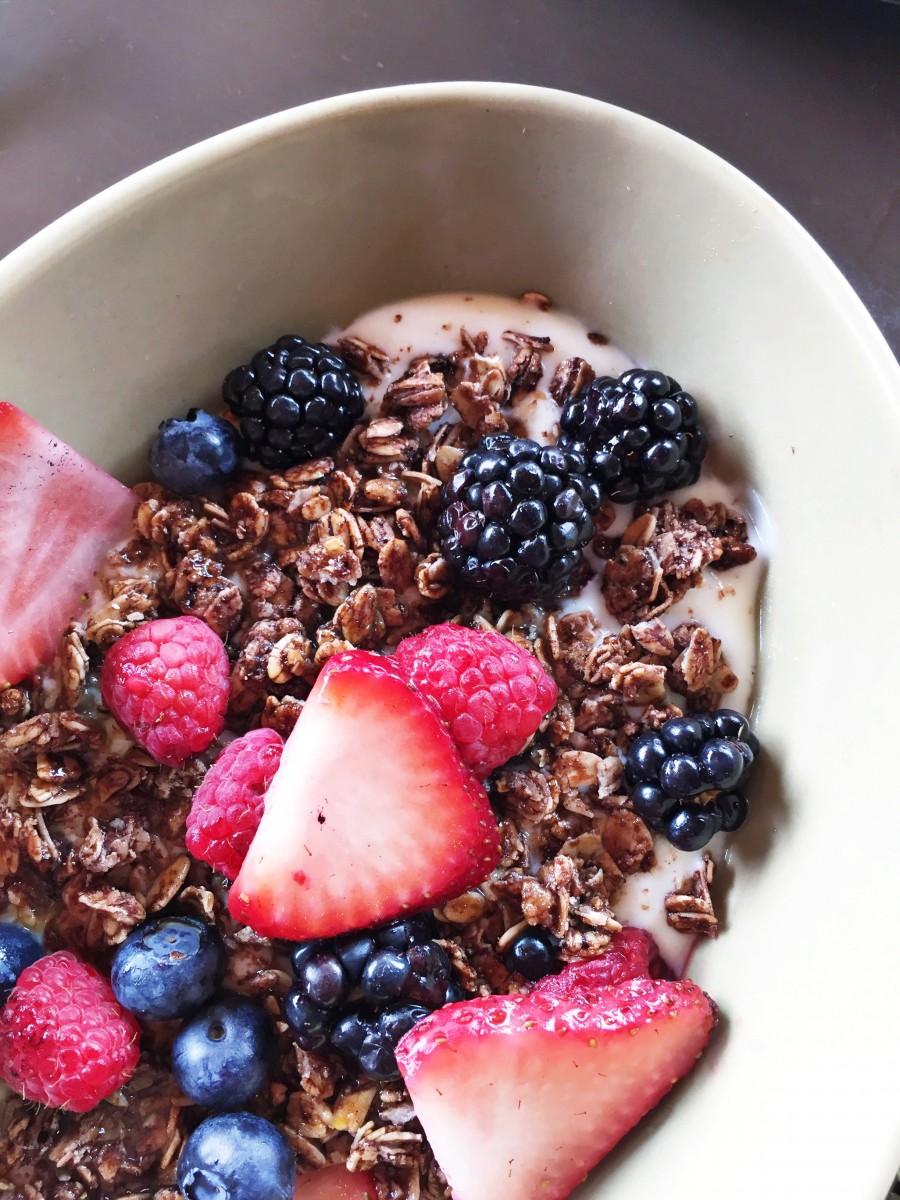 I tried to be a little healthier with the rest of my meal there and ordered the brussels sprout salad and meyer lemon curd yogurt. It was all well and good but nothing could beat that bread plate. I need another one in my life sometime very soon.
Torn Label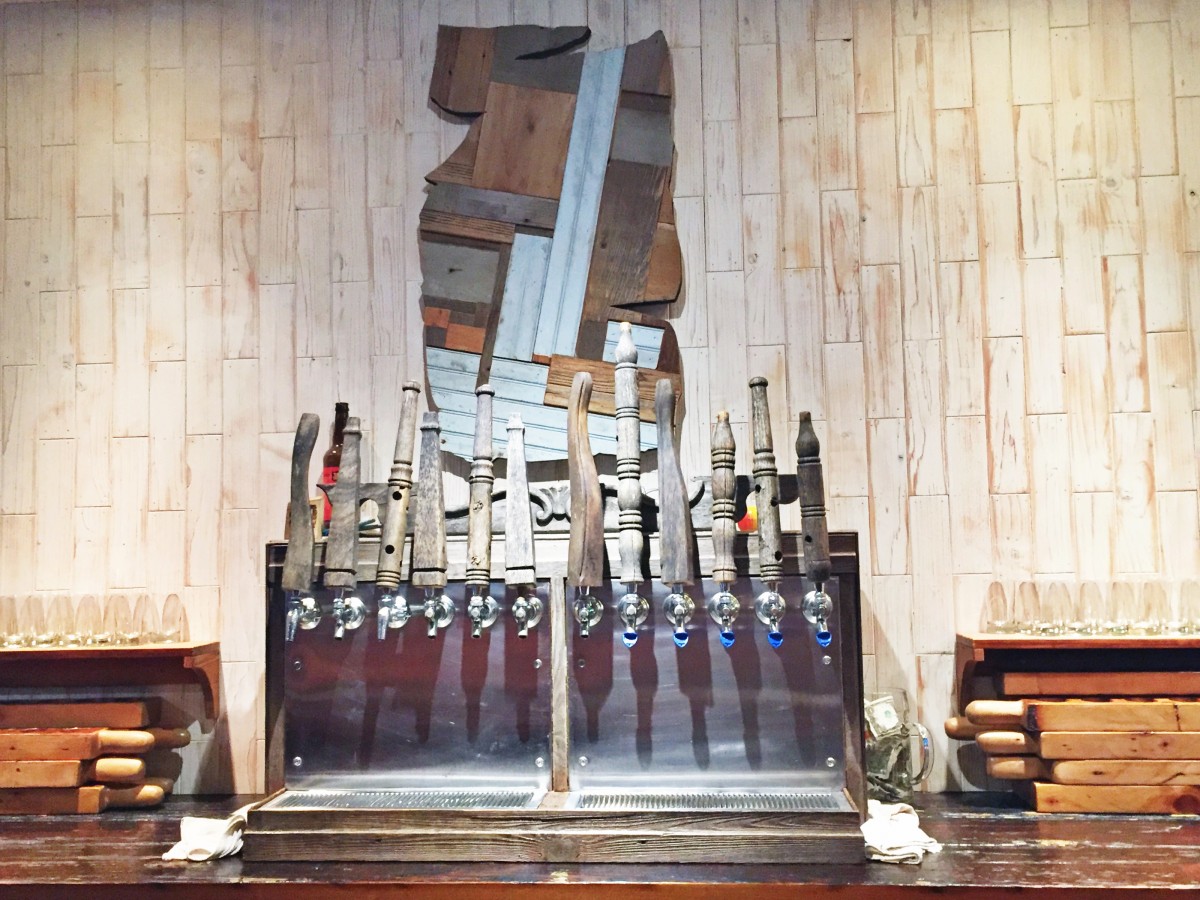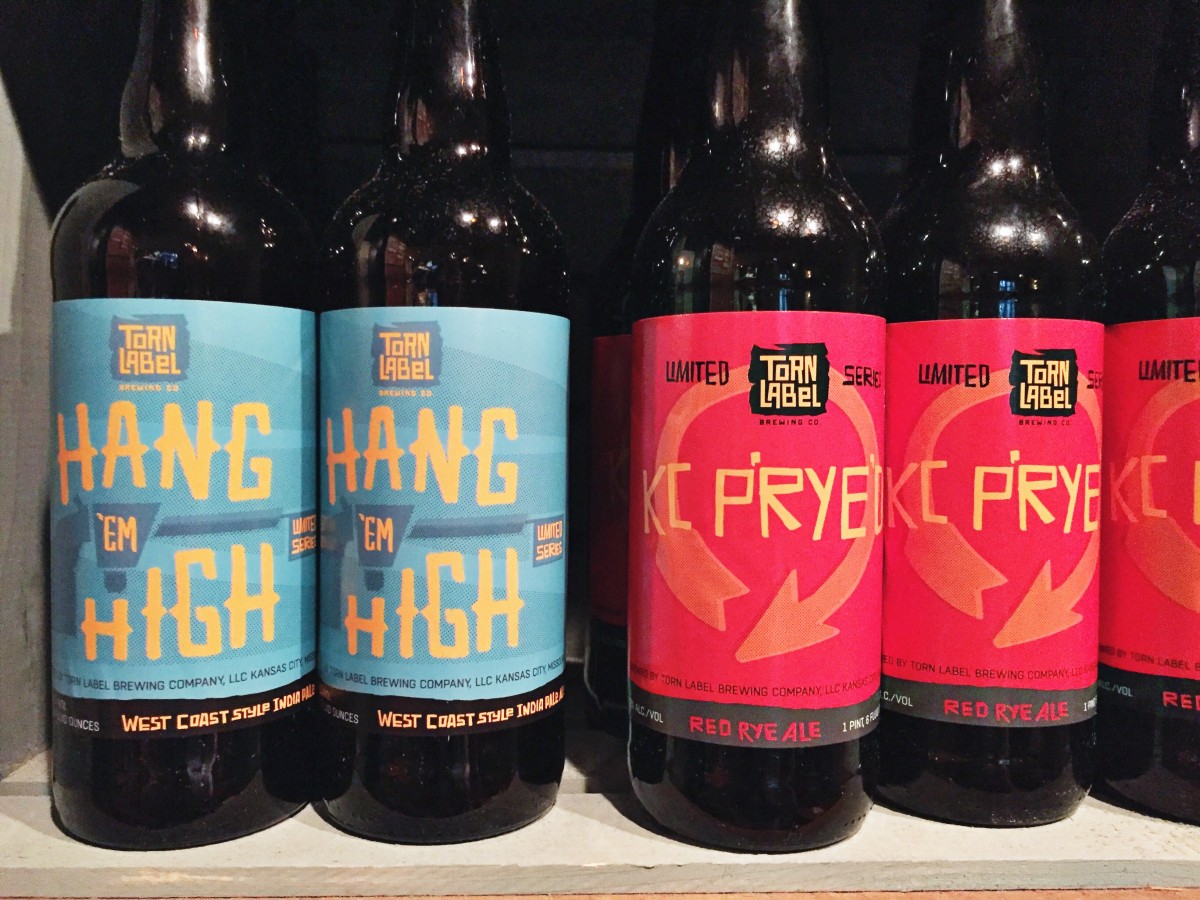 Kansas City has a rather large craft brewery scene. This is when I wish Josh was with me on the trip because he geeks out about everything craft brew. I absolutely hate beer so this was not my scene at all. But I took some pictures and bought Josh a bottle of Torn Label's Hang 'Em High. You're currently not able to buy their brews anywhere but Kansas City so Josh was super excited to try them out. He gives their IPA two big thumbs up.
Double Shift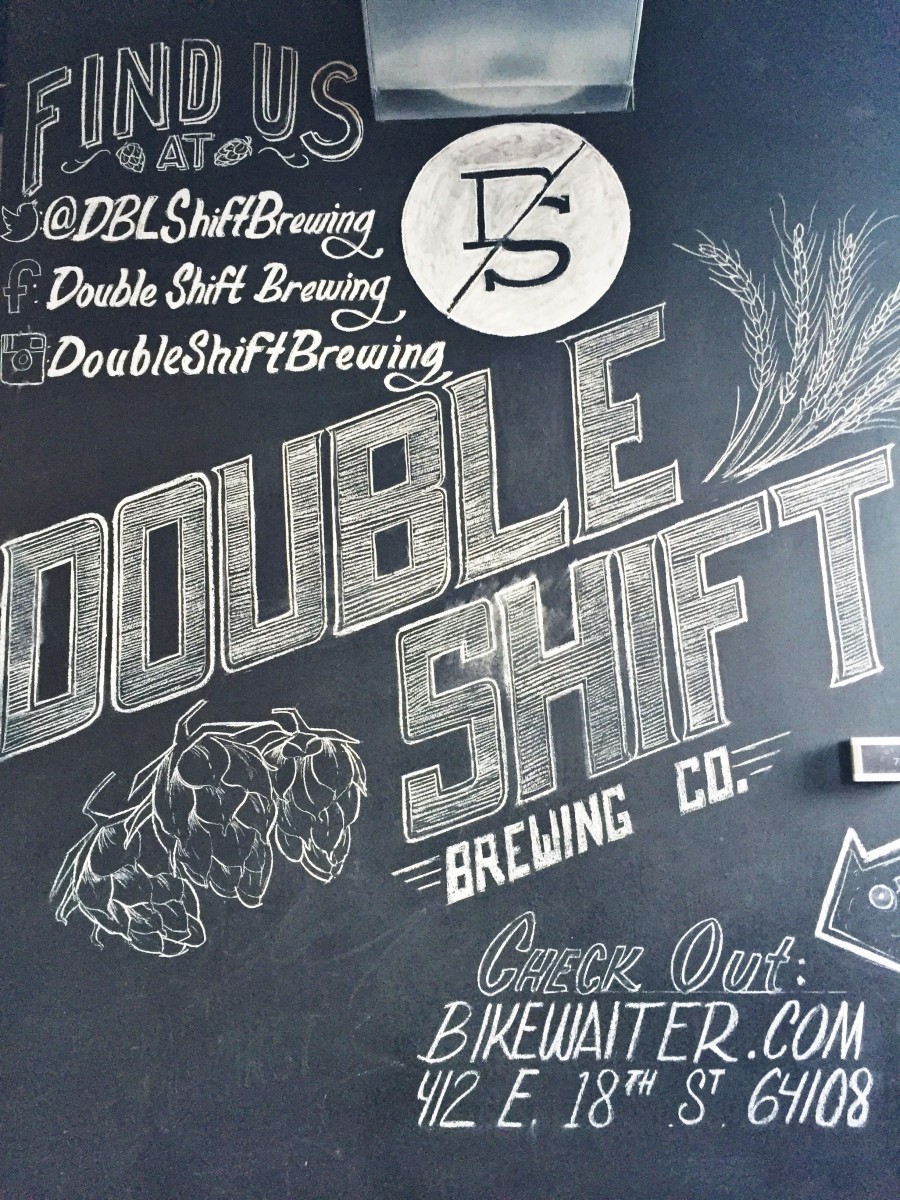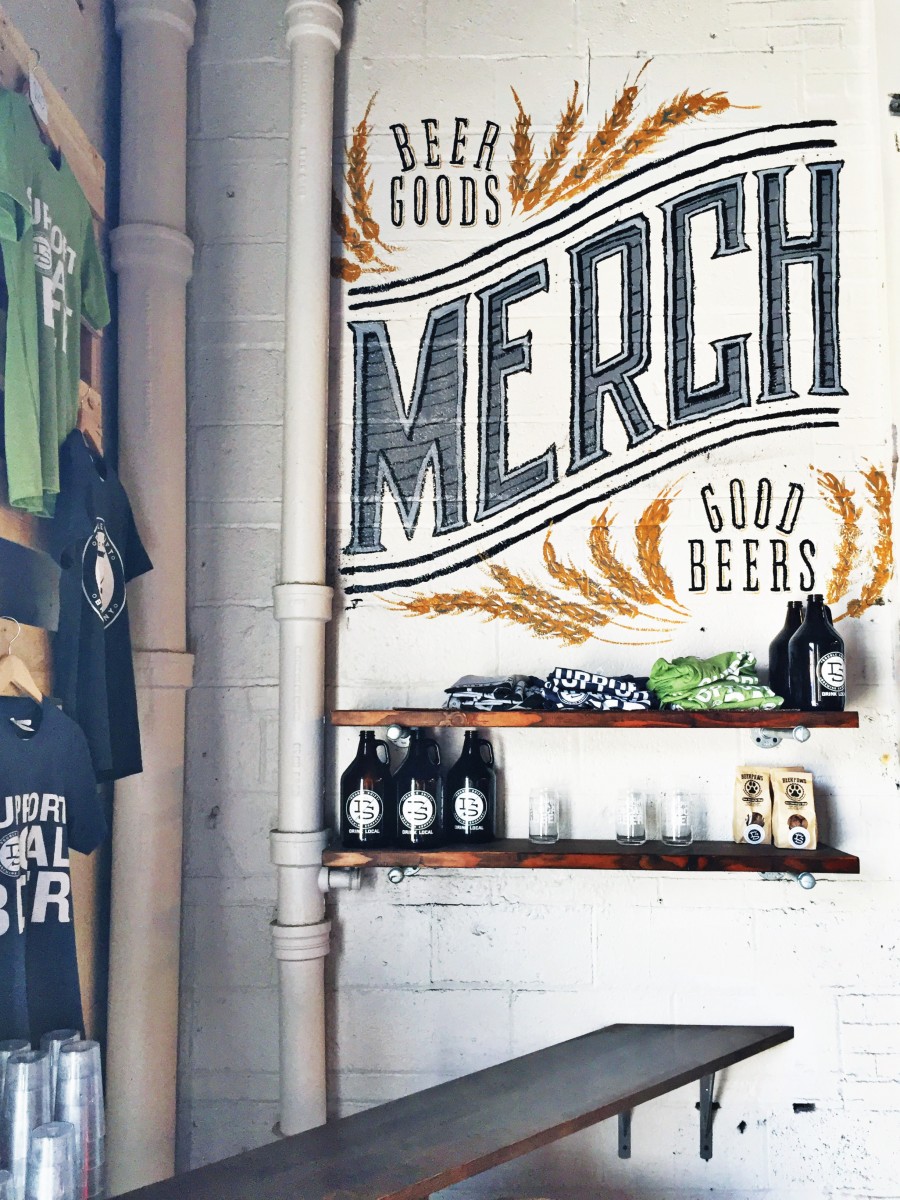 Double Shift is the second brewery on our two part brewery stop. They do not yet bottle their brews because they're selling out of their tapped beer at their brewery so fast they're just trying to keep up with that. While everyone else in the group enjoyed a cold beer I admired their wall art and scoped out the pie truck outside. While I loved the British guy's accent selling the pies I was bummed to find out they were meat pies and not dessert pies. I was craving a cherry pie something bad that day.
Thou Mayest Coffee Roasters
While I'm not a beer fan, coffee is a drink I can get excited about. I was so excited to check out Thou Mayest for a cold coffee and some fresh pastries. I worked up an appetite watching everyone else drink beer! 😉 This was without a doubt one of the coolest coffee shops I have ever been in. I felt like I was at Ralph Lauren's coffee shop in the woods. You know, if he had one of those. This place had style and charm for days. Oh, and they also have a full bar! Coffee and cocktails are a great pairing in my book.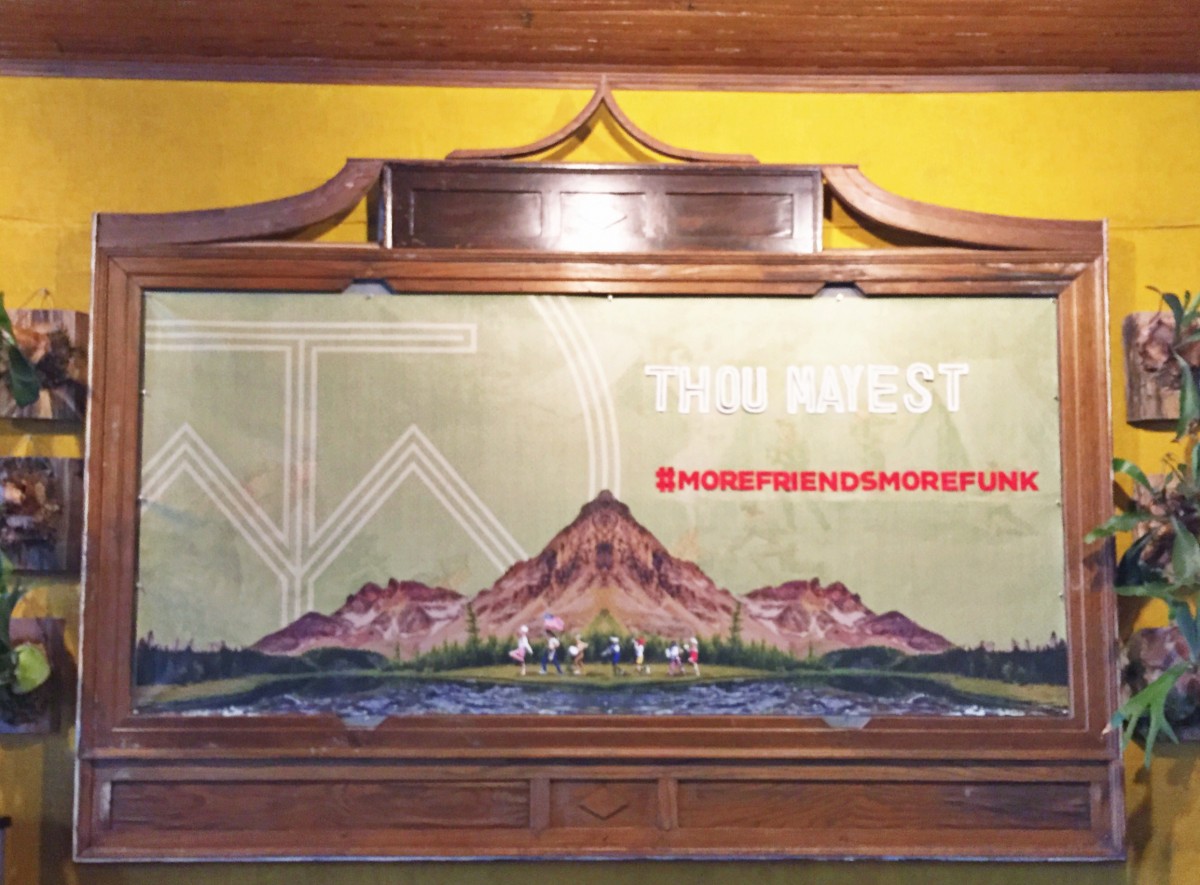 #morefriendsmorefunk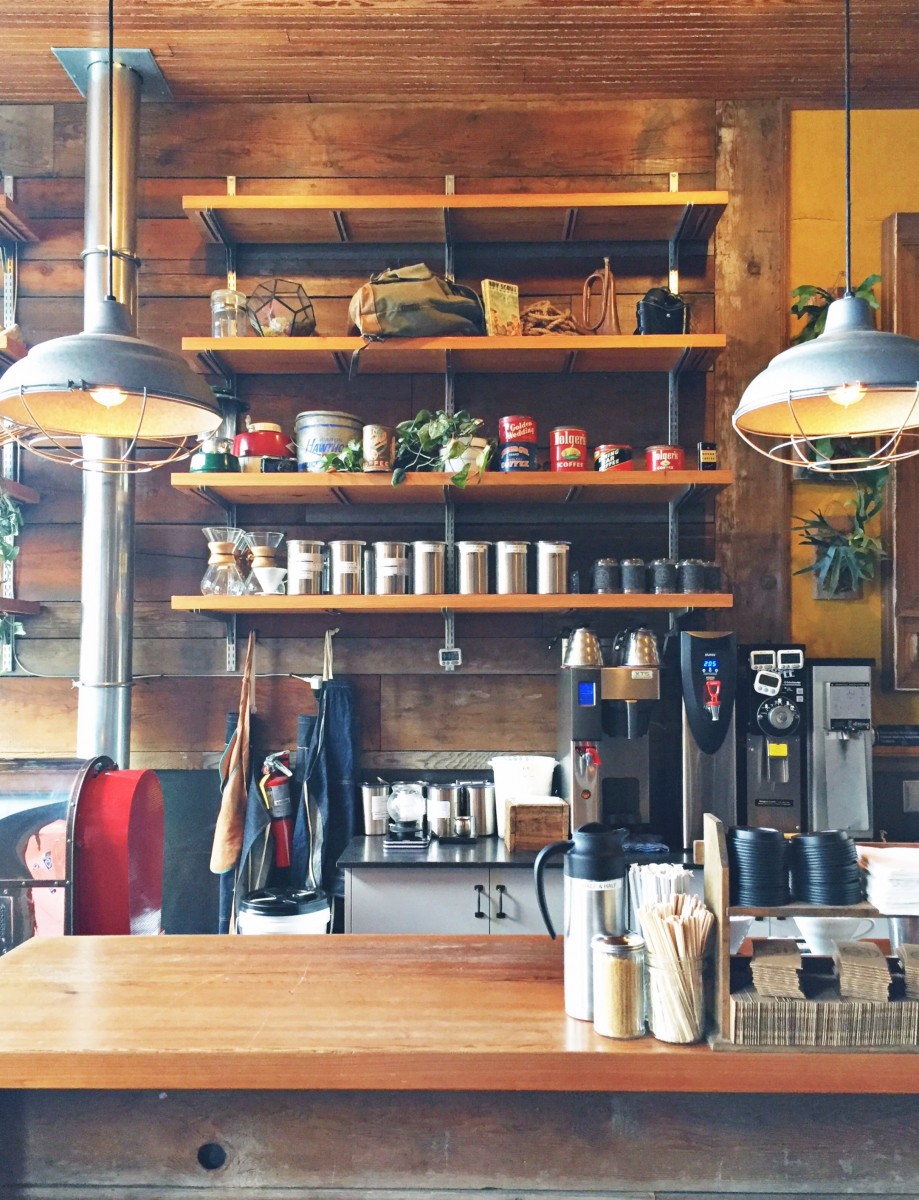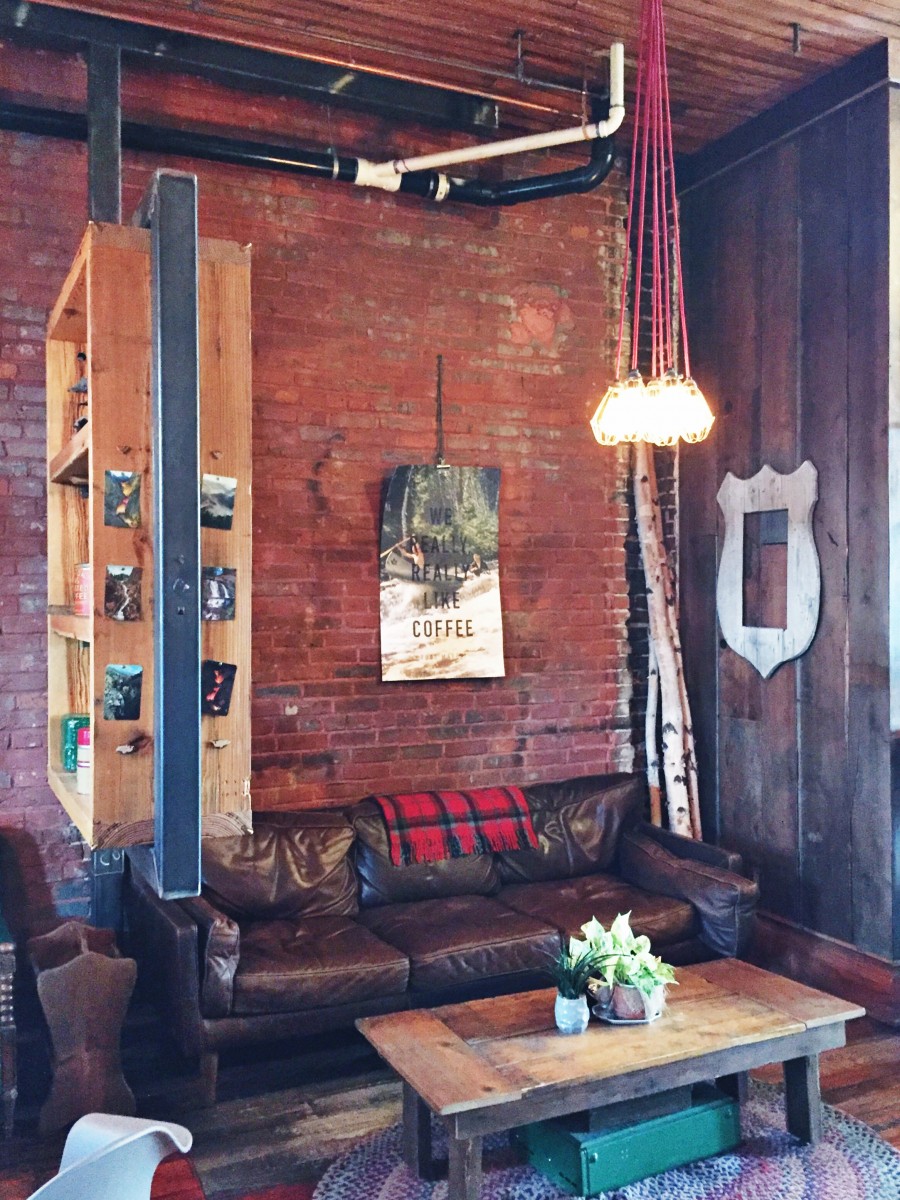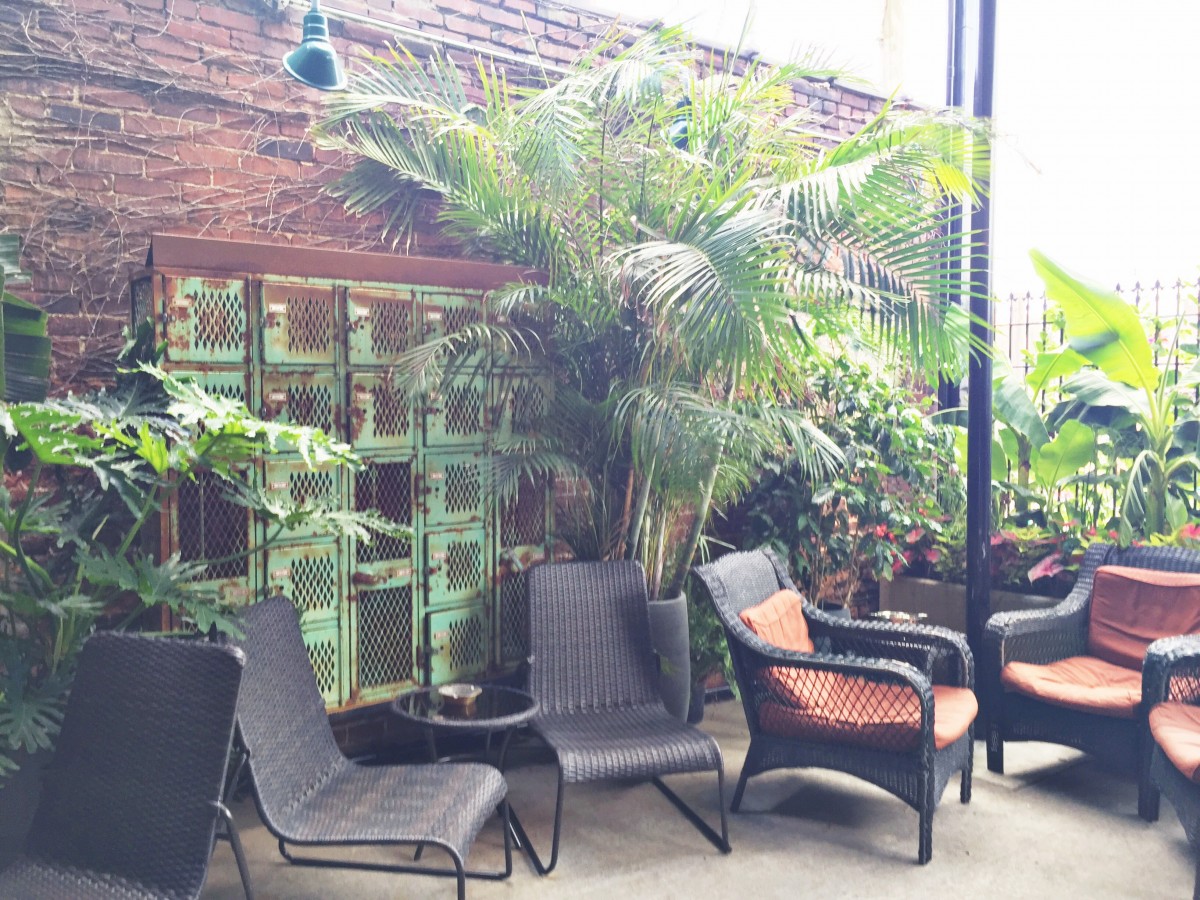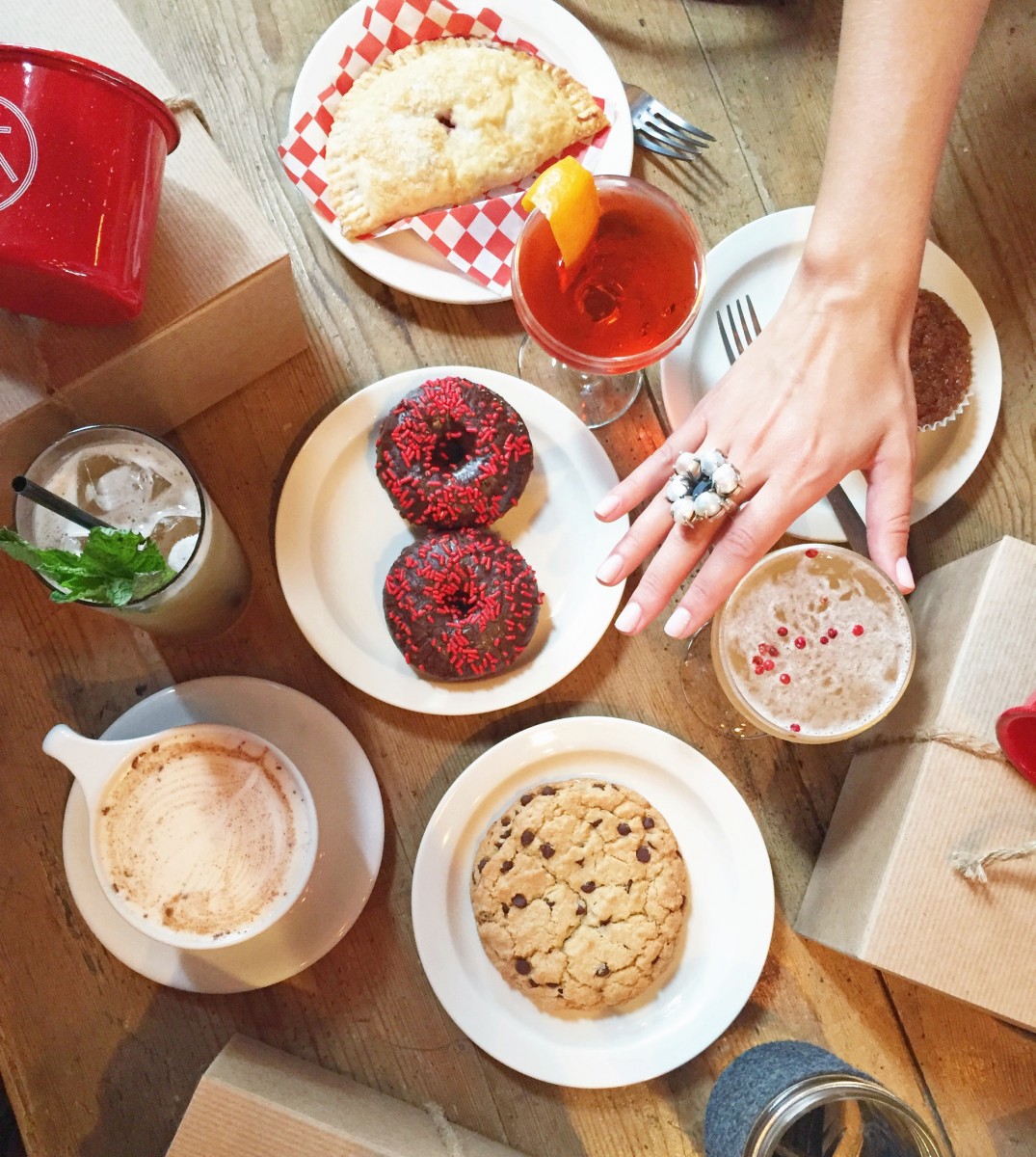 I got a black iced coffee and loved every sip. And I'm pretty sure I ate 80% of the pastries in this picture. I was hungry and they were good! The girls who got cocktails commented they were good and strong. I love a bar that doesn't skimp on their pours. 😉
Jack Stack BBQ
When in Kansas City you have to get BBQ. It's the food the city is best known for! We went for BBQ on our last night in the city at Jack Stack BBQ. You know a place is good when they have a line out the door!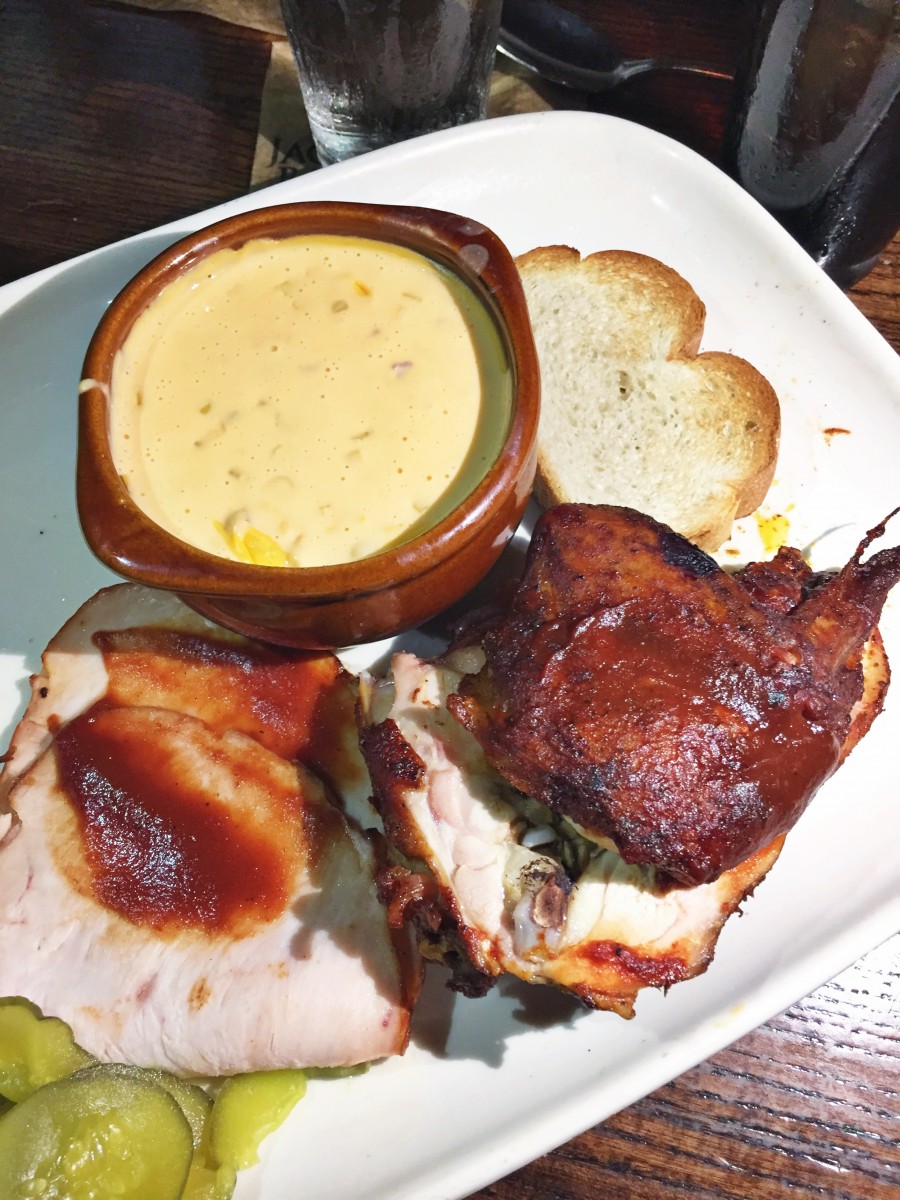 The lighting in the restaurant is very dark so I only managed to snap one photo of the night. (With the assistance of two camera lights!) I got the two meat platter with smoked chicken and turkey and a side of cheesy corn. While both were good the smoked turkey was knock your socks off flavorful. I plan on getting just that next time I'm eating BBQ in KC. As for the cheesy corn, I was expecting more of a cheesy corn bake and less of a cheesy corn soup. Another girl at the table got cheesy potatoes. She generously shared some with me and those were right up my alley. You learn your tastes by trying lots of things and I learned that I'm a BBQ turkey and potatoes kind of girl!
Beer Kitchen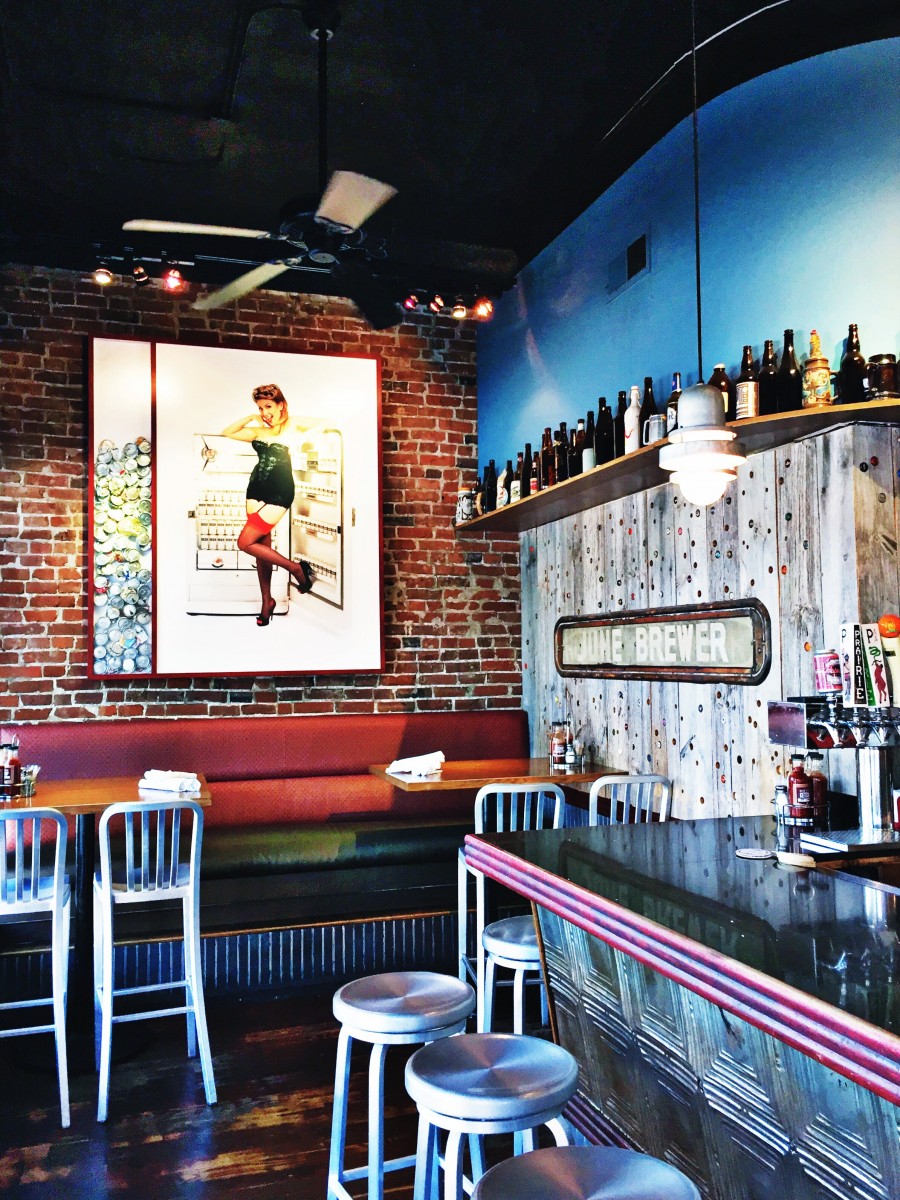 How adorable is this interior at Beer Kitchen? I love when a restaurant has a fun theme.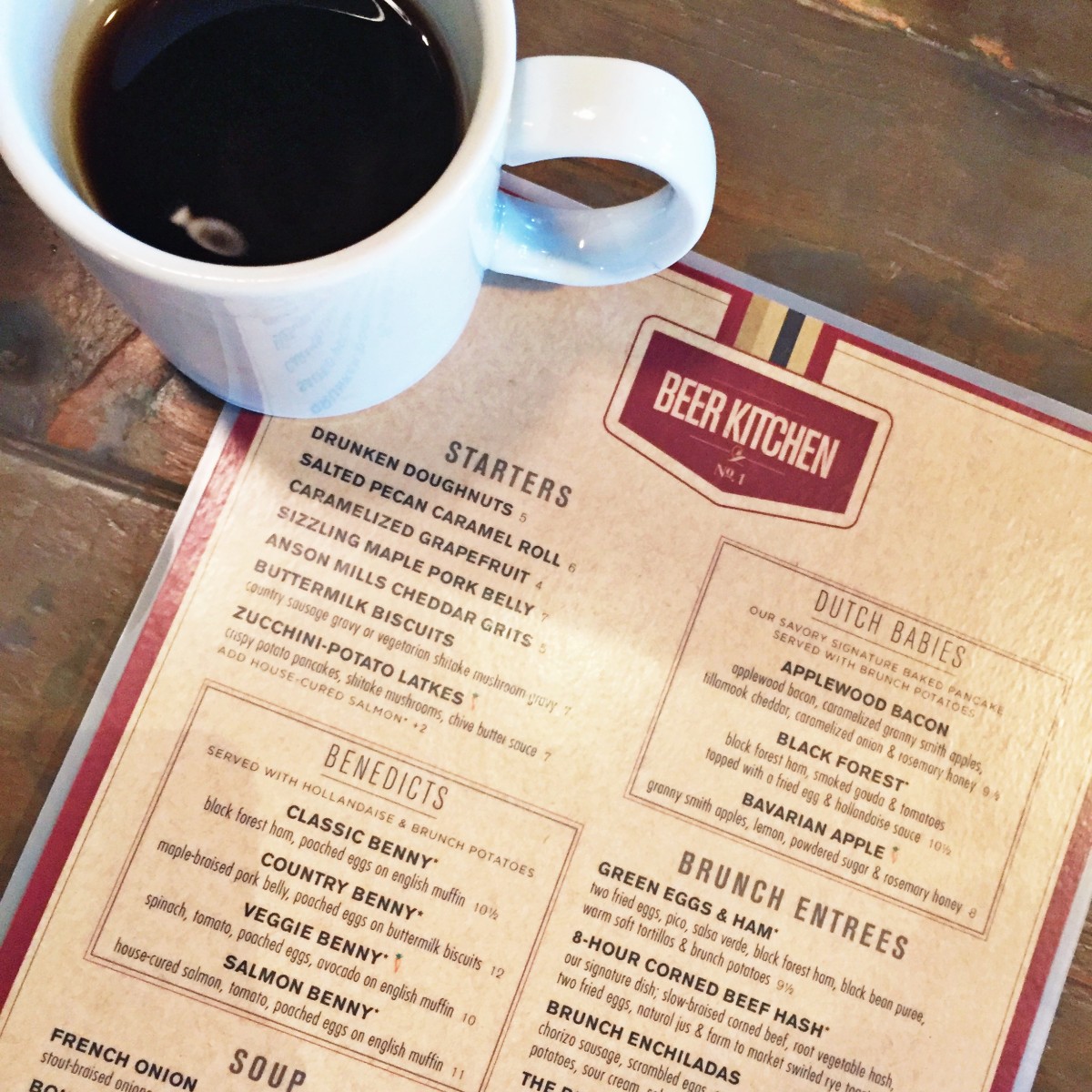 The brunch menu at Beer Kitchen was my kind of menu. Dutch babies, potato latkes, eggs benedicts, fried chicken, and so much  more. This is a place I definitely have to come back to so I can eat my way through the menu.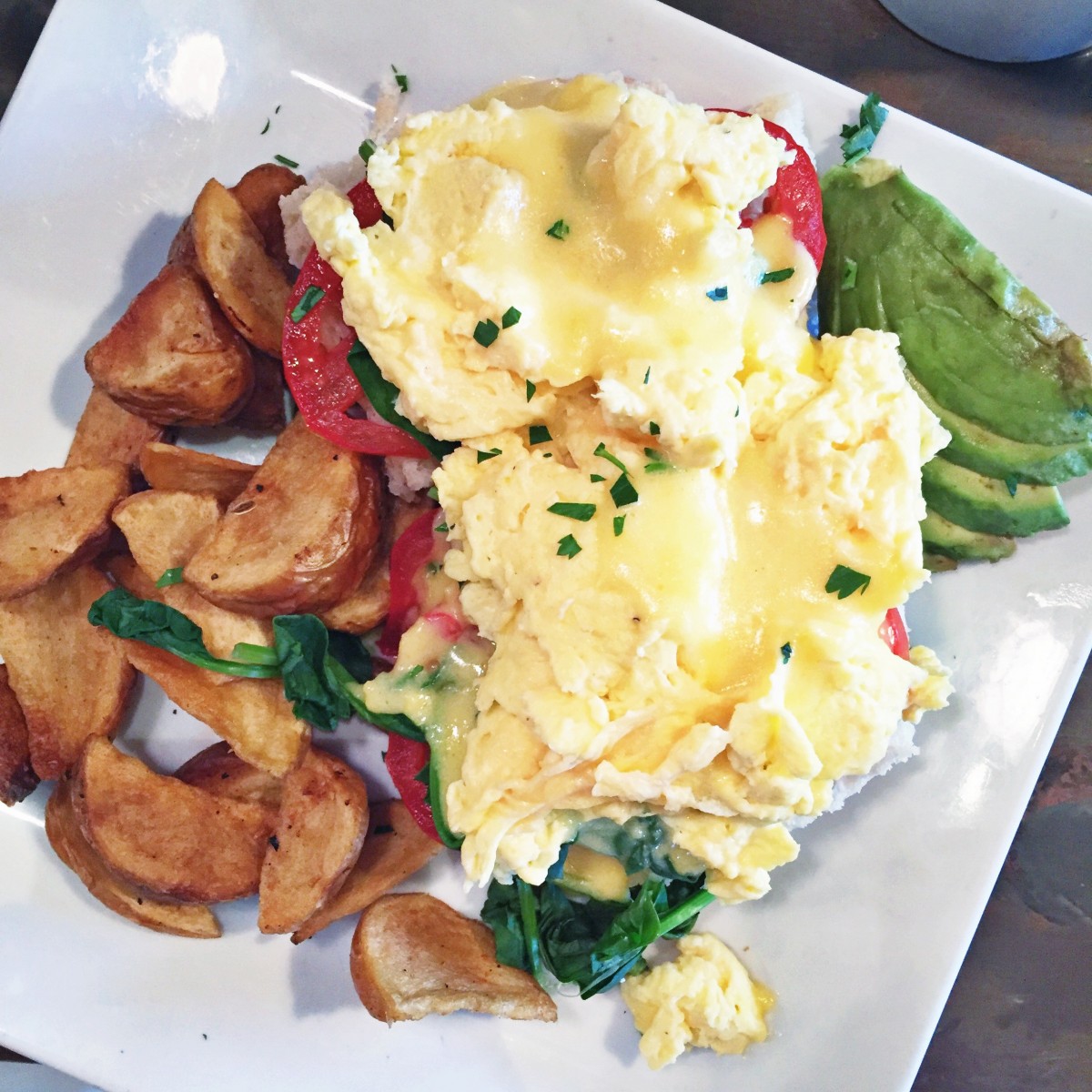 For my meal I ordered the veggie eggs benedict, scrambled instead of over easy and on a fresh biscuit instead of an English muffin. Oh my god you guys. The eggs were so fluffy, the biscuit so buttery. I could only eat half before I was full but I wanted so badly to keep going. That is the sign of an excellent breakfast.
GreenAcres Market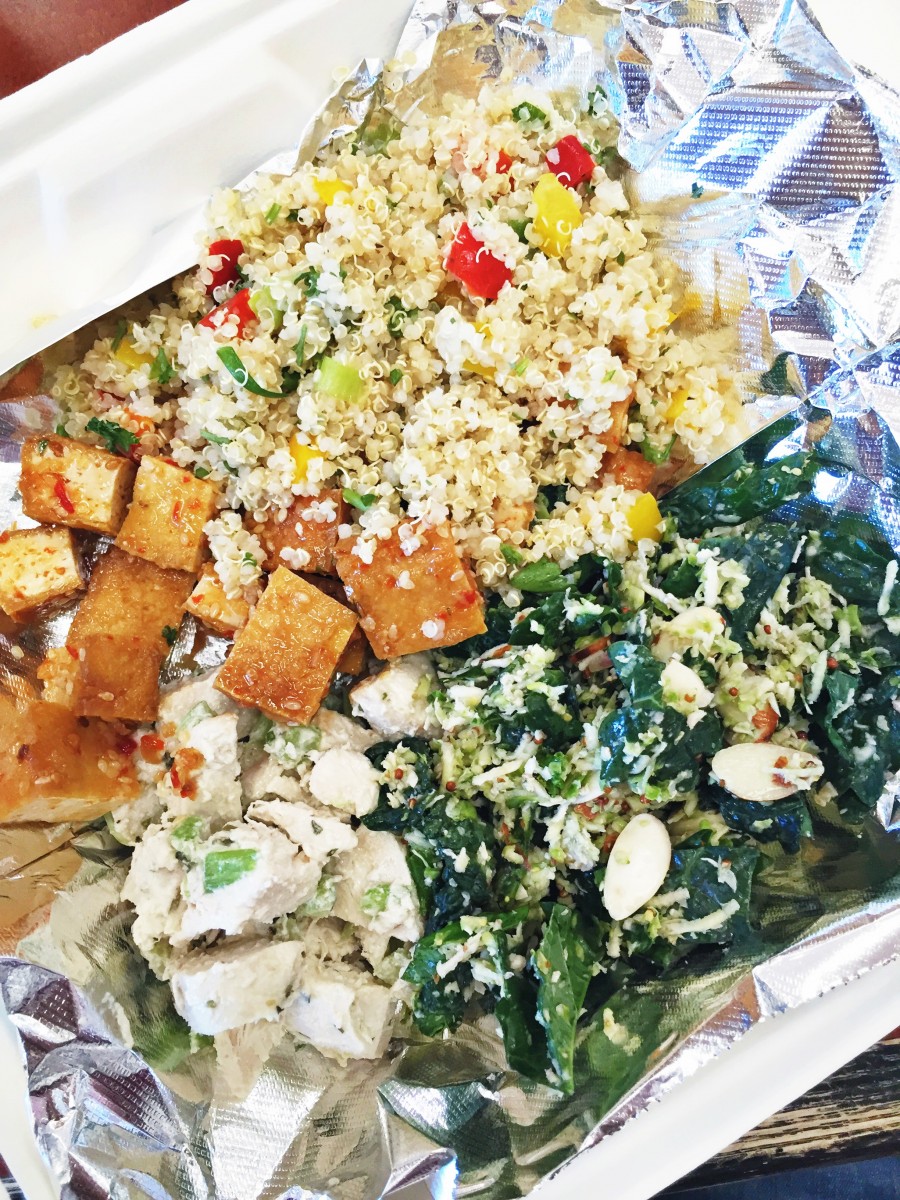 So this meal from GreenAcres Market was not part of the planned trip, but a meal that I picked up with Sarah on our way back to Omaha. It was so good I had to feature it. There was enough food to fill me for both lunch and dinner that day and it only cost $9.99. And I can't believe I'm saying this, but it tasted better than Whole Foods! If you have a GreenAcres by you you are a lucky, lucky duck.
Questions of the Day: Have you eaten in Kansas City? What's your favorite KC restaurant? If you haven't eaten in Kansas City, what's your favorite foodie city? What meal from my trip looks best to you?
Thanks to Visit KC for sponsoring this post!
Connect with me on Instagram, Twitter, or Facebook to continue the conversation! And please SHARE with someone who you think would enjoy this post!