St. Martin/St. Maarten was the fifth port of our 10 day Royal Caribbean cruise. (Catch up on the first island we visited, the second island we visited, the third island we visited, and the fourth island we visited.)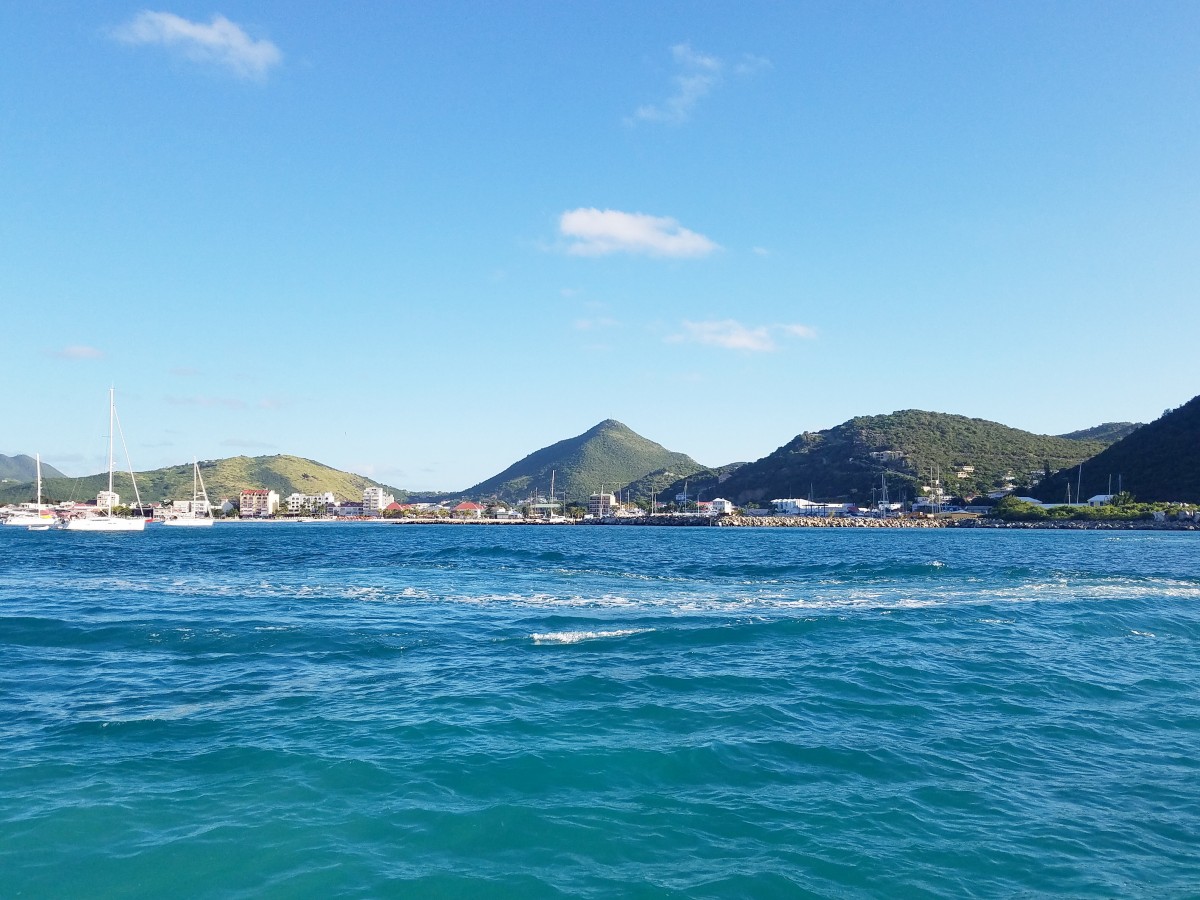 St. Maarten/St. Martin is a unique island as it belongs to two separate countries (The Netherlands and France) who share an island in peace. You can cross easily back and forth between the two sides of the island without having to stop at a border.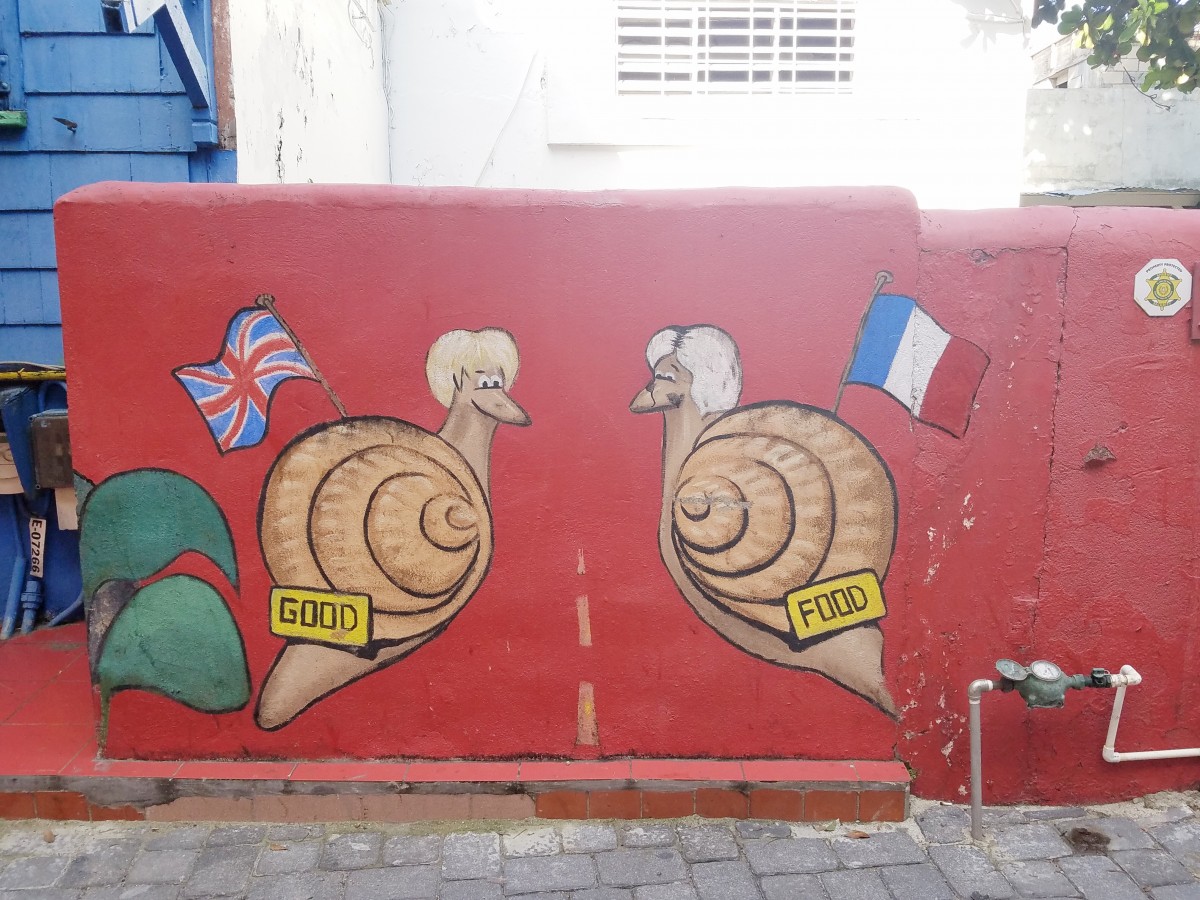 I was really excited to visit this island because I had heard incredible things about the beaches, food, and good deals shopping. I'm so happy to tell you guys that all of it is true!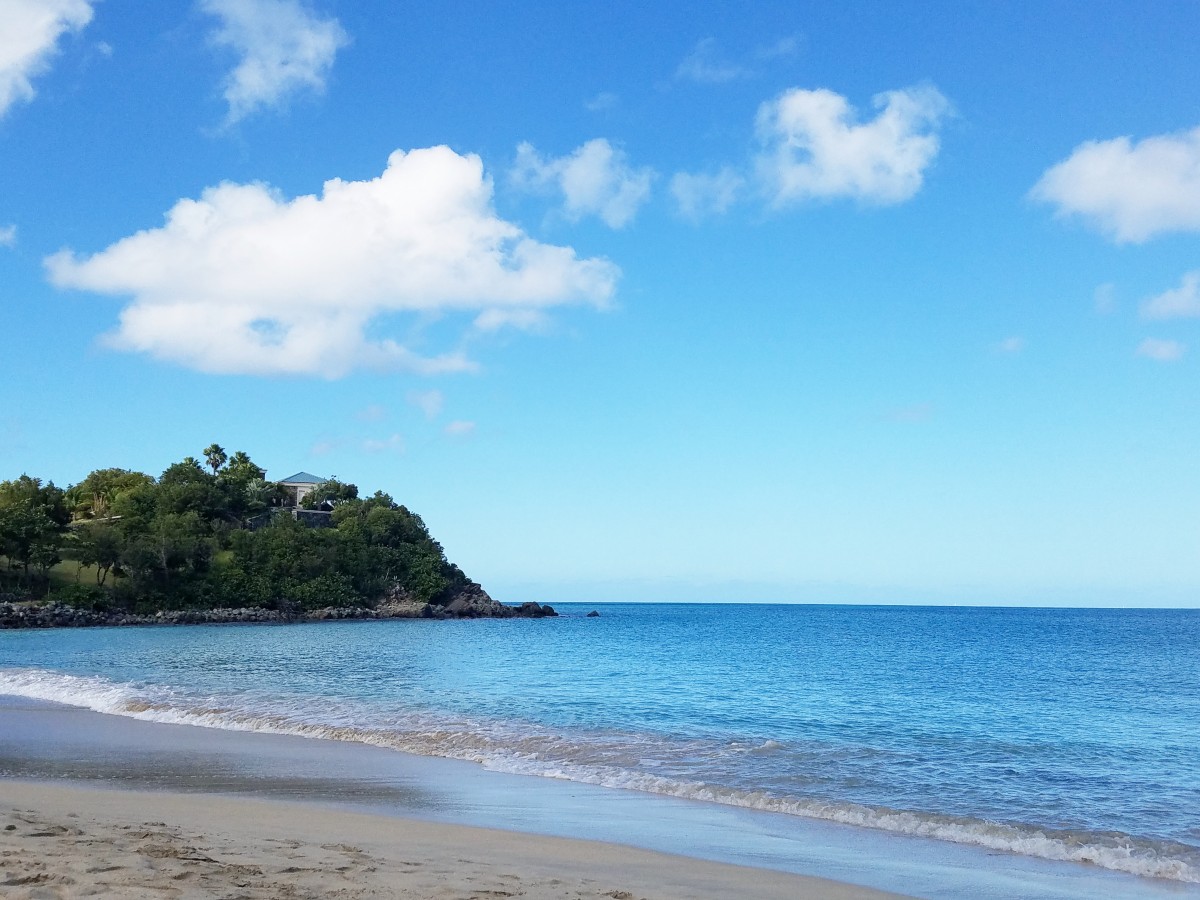 The morning we pulled into port on the Dutch side, we got off the boat, explored the beaches and shops by the port and grabbed some Johnny Cakes (So good!). We got there before most places were open so we found the nearest bus stop and hitched a ride to the French side to check out Friar's Bay Beach.
The community buses are more like what we'd consider (very, very old) vans and every single inch of space is used as a seat. It's only $2 a person one way, but it gets crowded, a bit hot, and it can be hard to know where to get off. We had to connect from one bus to two more, and then when we finally got off, found out we had a mile hike to the beach. It actually worked out because we got to speak a little French (very badly on my part) with the locals and see what some of the gorgeous houses look like on the way to the beach.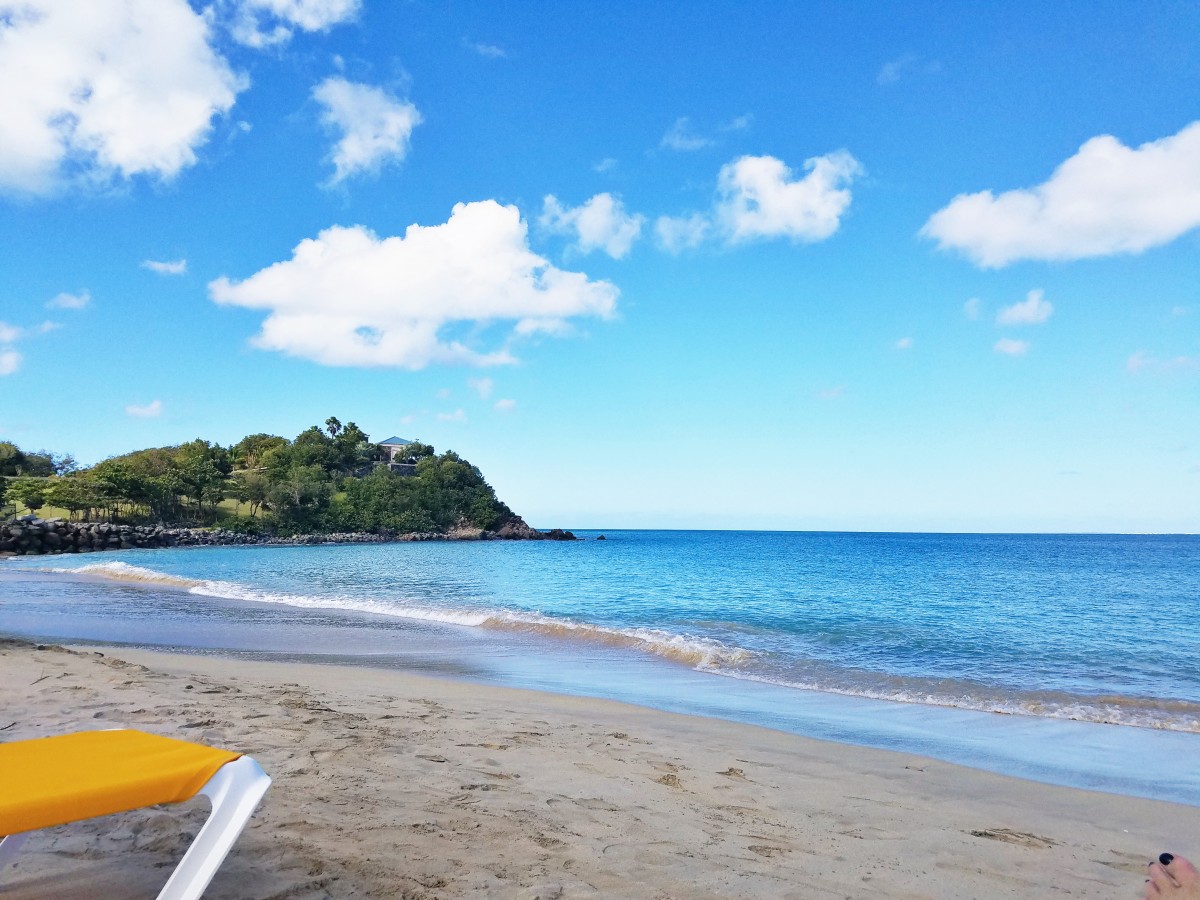 Friar's Bay Beach was totally worth the trek as it is incredible. It was uncrowded, two beach chairs and umbrellas were $10, and it was just so tranquil and calm. This beach is on the French side, which explains why we did see some topless swimmers while we were there.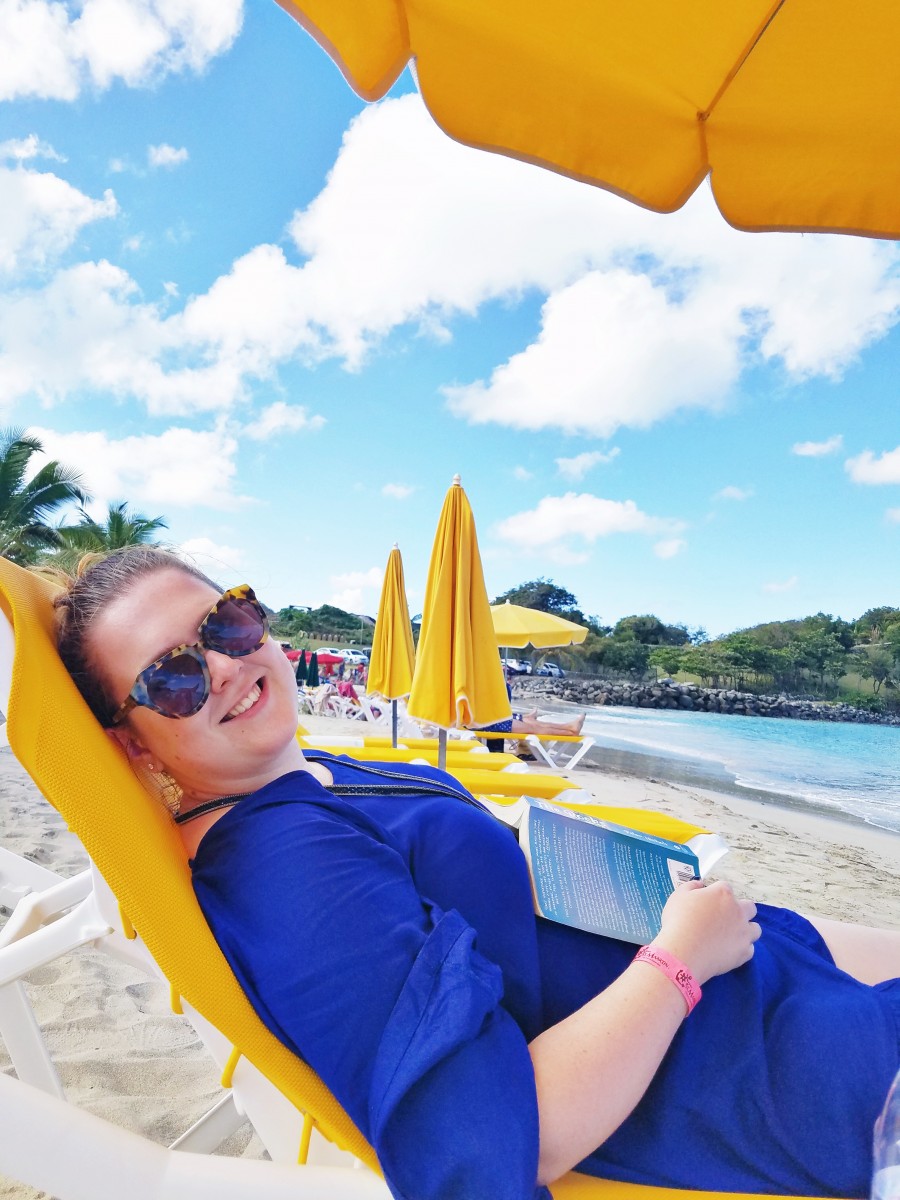 Everything was blue and bright that day. I loved it. I took a few hours to catch up on The Rocks. I loved that book!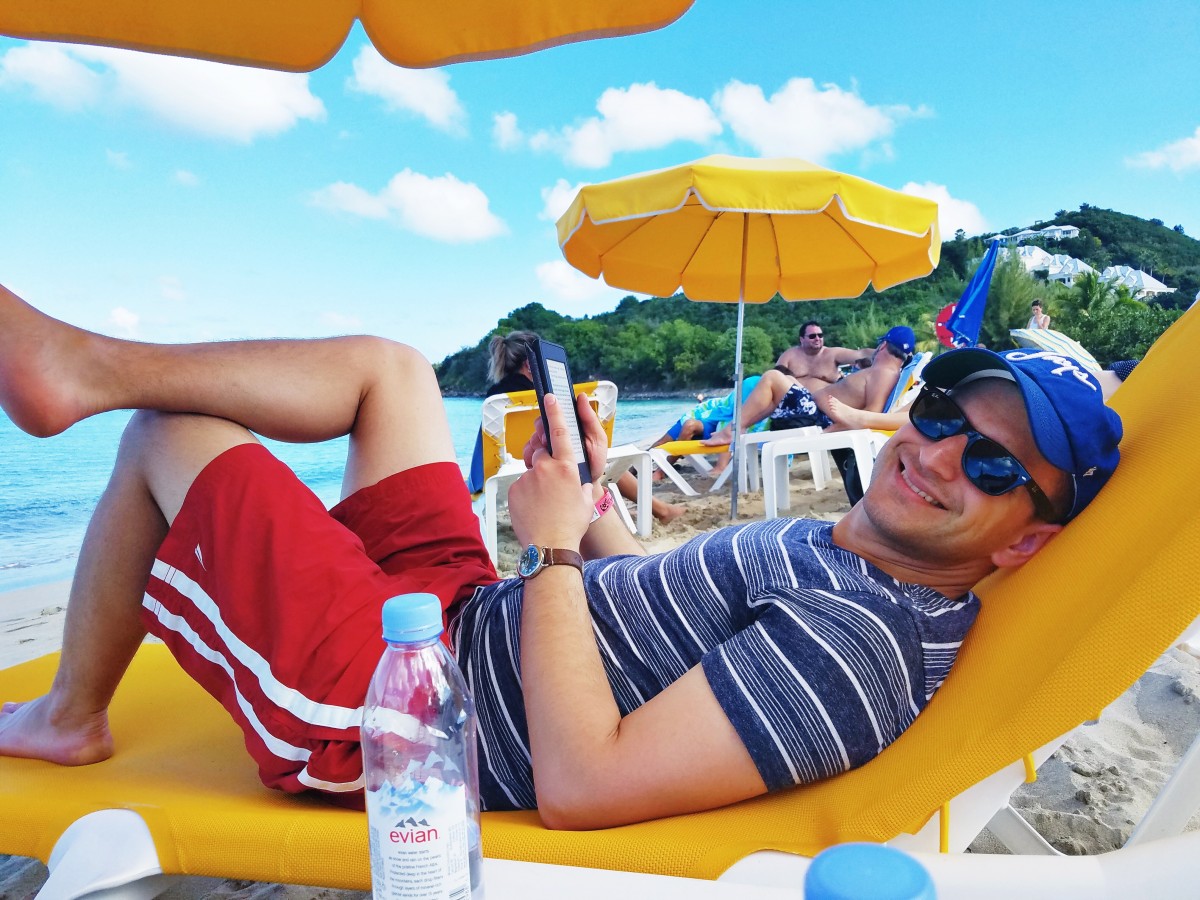 This is one of my favorite pictures of Josh. He just looks so happy and content.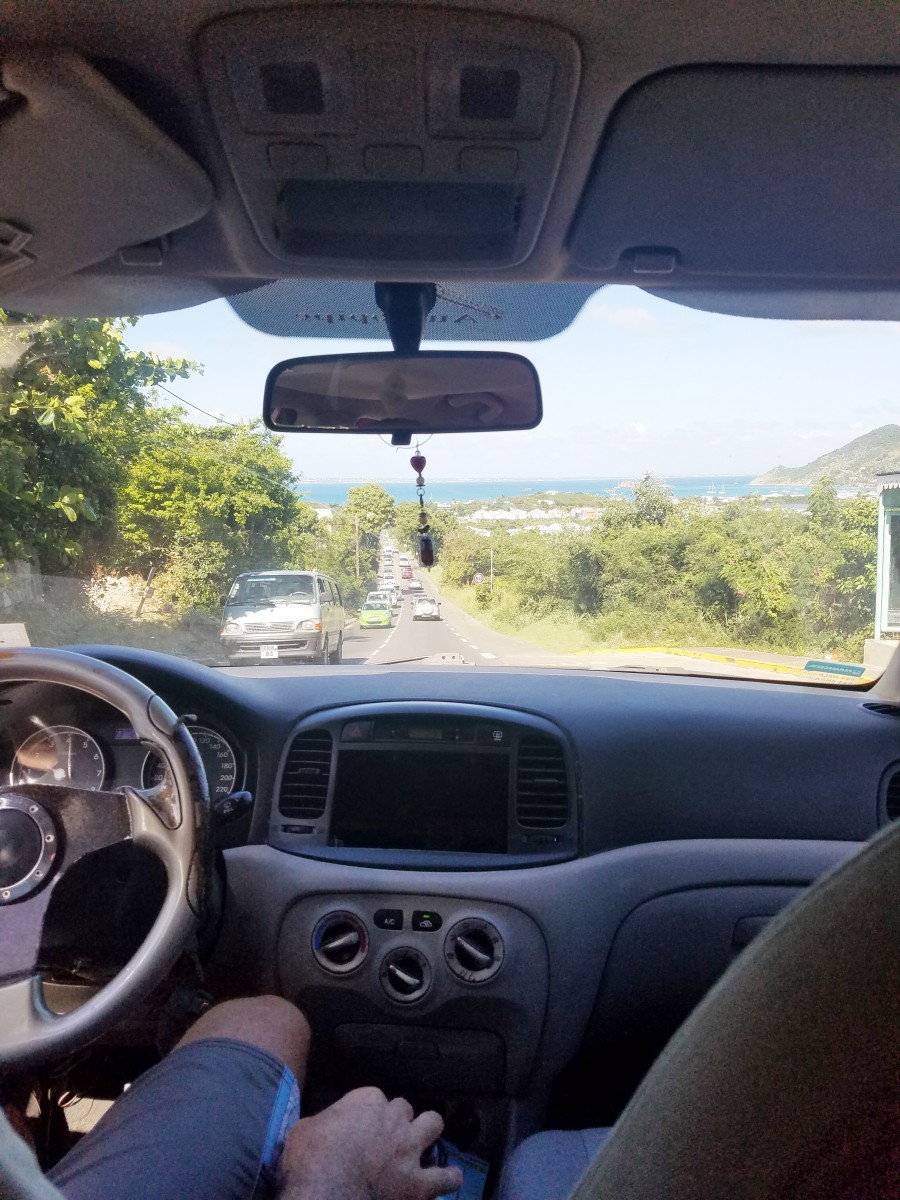 From my research prior to our trip, I knew we wanted to go to Grand Case for fine dining and Marigot for shopping. When I mentioned to the guy that was selling the beach chairs and umbrellas that we were hoping to catch a cab, he told us he had something better and called his friend who's a driver around the island.
For $60 he drove us around for the day, told us some history about the island, dropped us off places, waited for us, and then took us back to port at the end of the day. This was hands down the best decision we made that day as we got to hear about the island from a local, and remove all stress trying to catch buses, flag down taxis, etc. etc.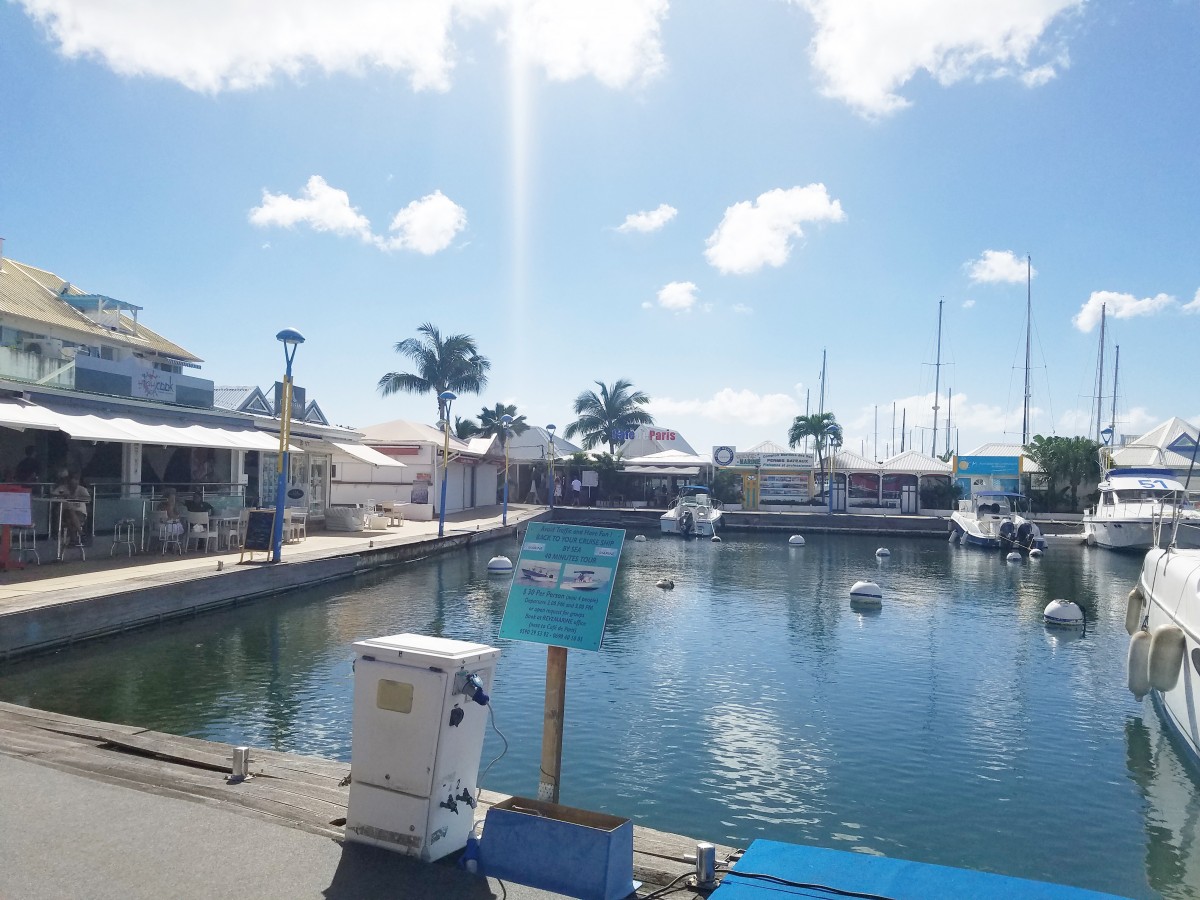 First up we drove to Marigot to do a little shopping and sightseeing.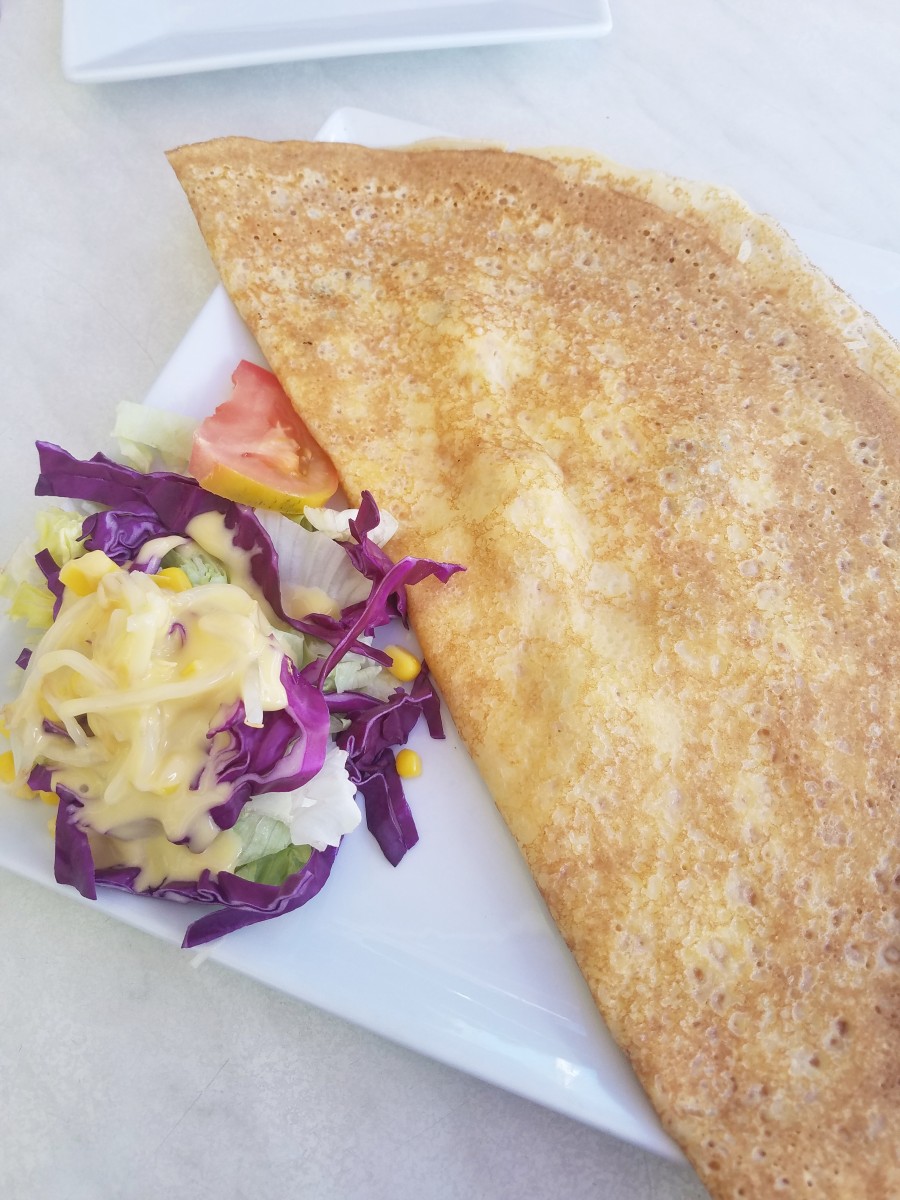 Shopping paused when we stumbled upon a crepe shop. I love crepes and this one was fabulous.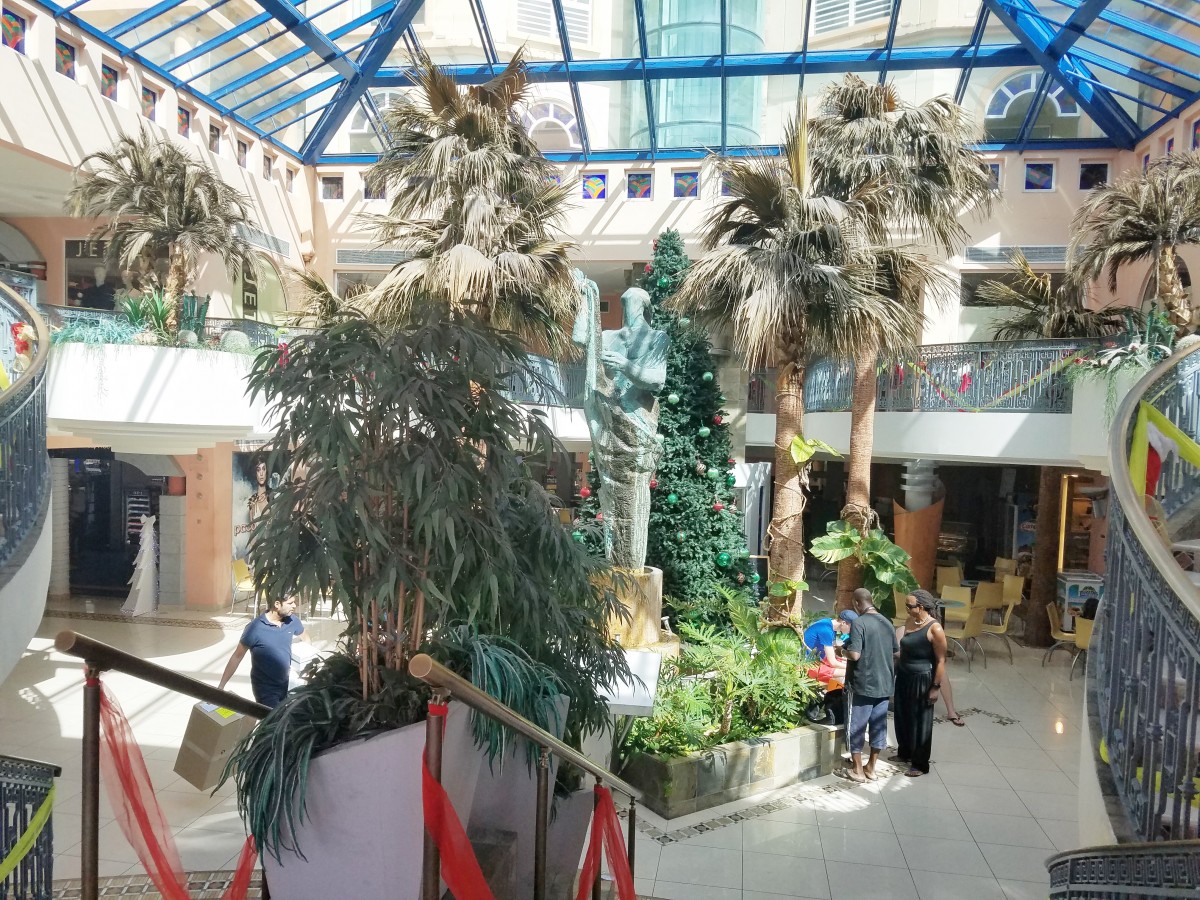 Our driver recommended the West Indies Shopping Mall. It was just after Christmas so all the decorations were being taken down. This mall was a mix of really high-end stores, and total tchotchkes. I oogled some Salvatore Ferragamo flats, bought a magnet to remember our trip, and then called shopping a day.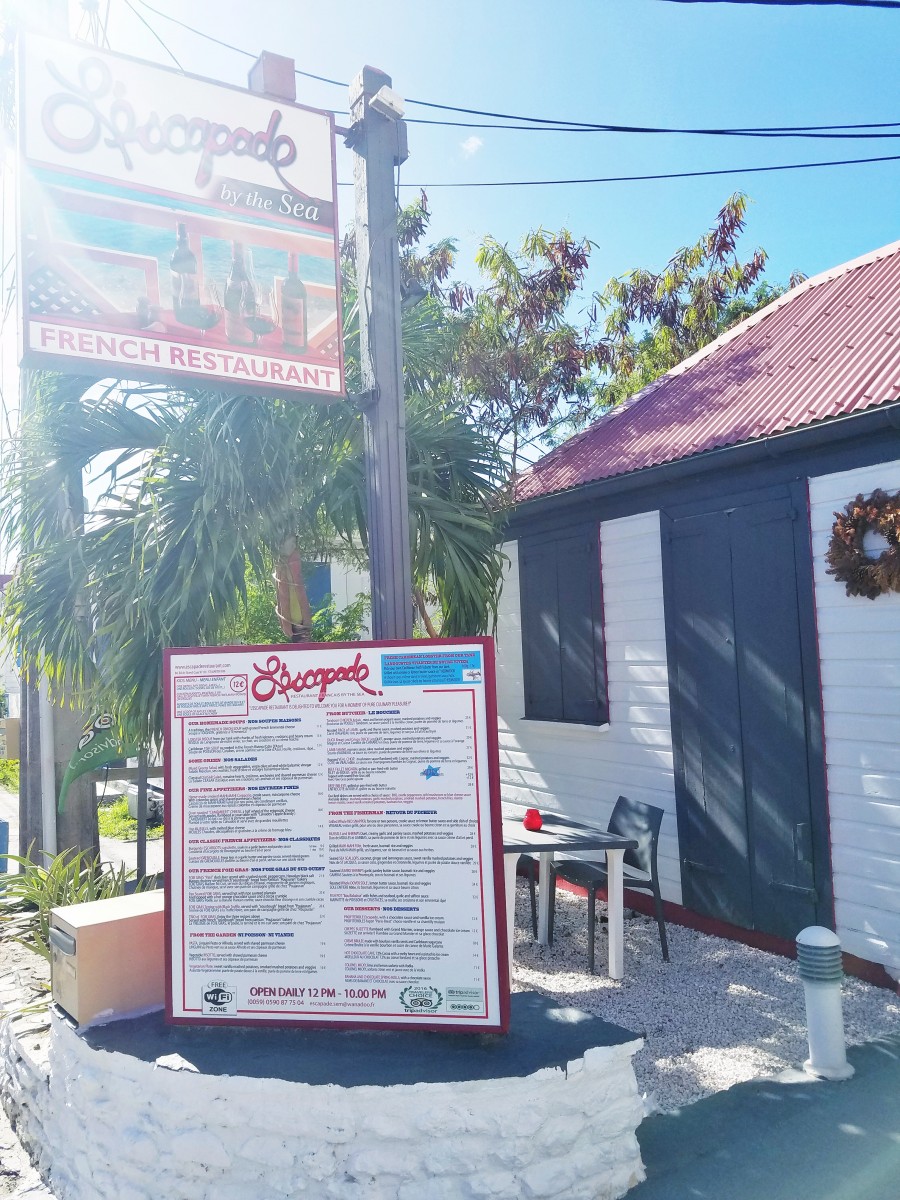 Next our driver took us over to Grand Case for some fine dining. This really took me back to vacation days of old as we had to make a decision based on walking up and down the street of restaurants to read the menus and find something that looked good instead of browsing Yelp and TripAdvisor.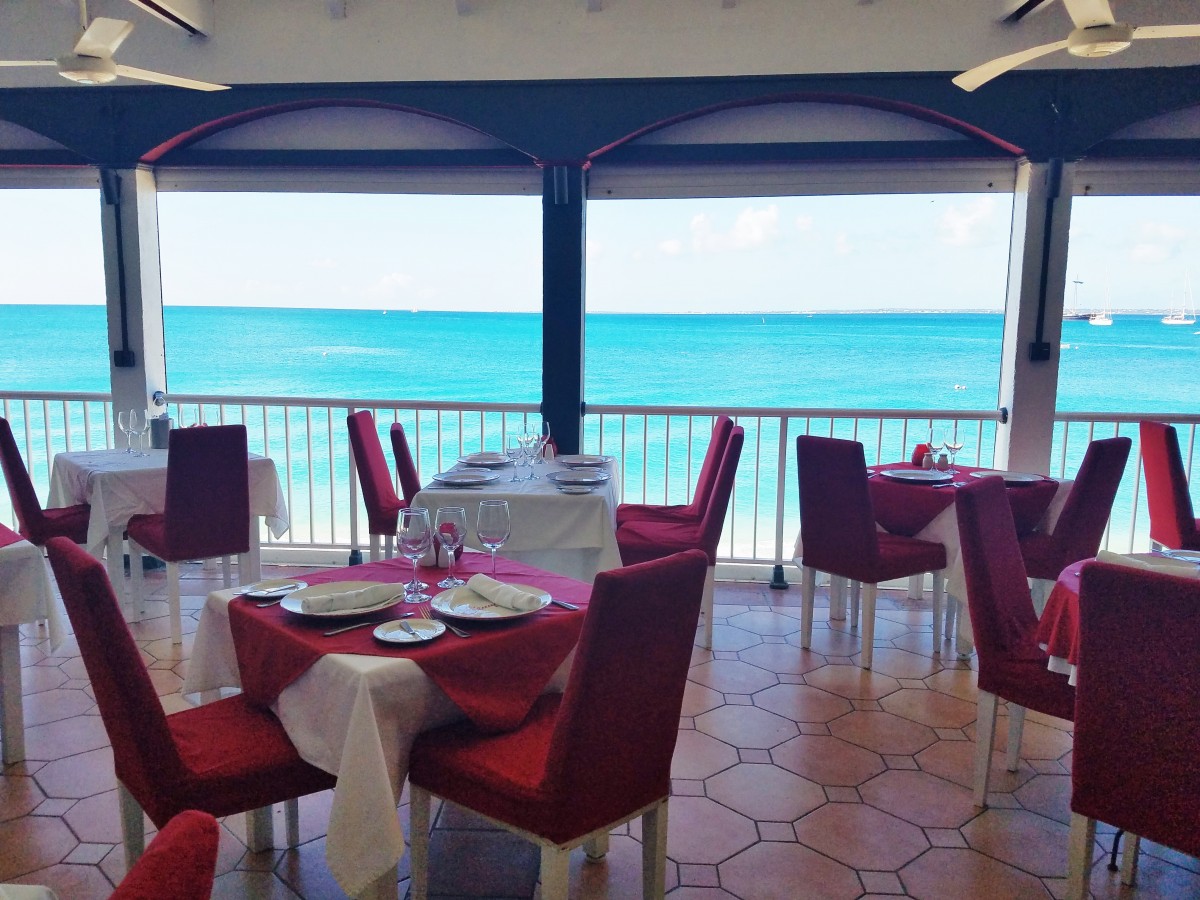 L'escapade seemed like a good choice and when we walked in and saw the view that feeling was further cemented.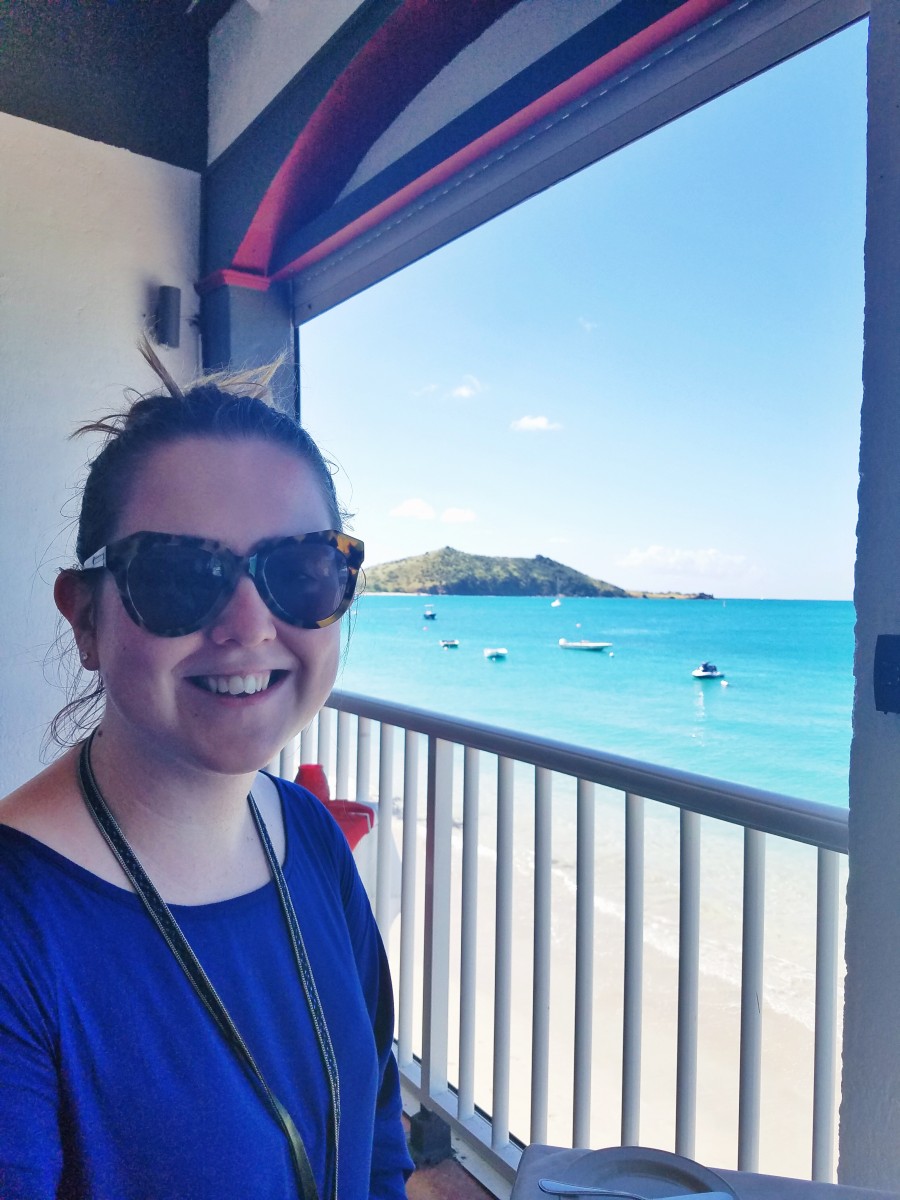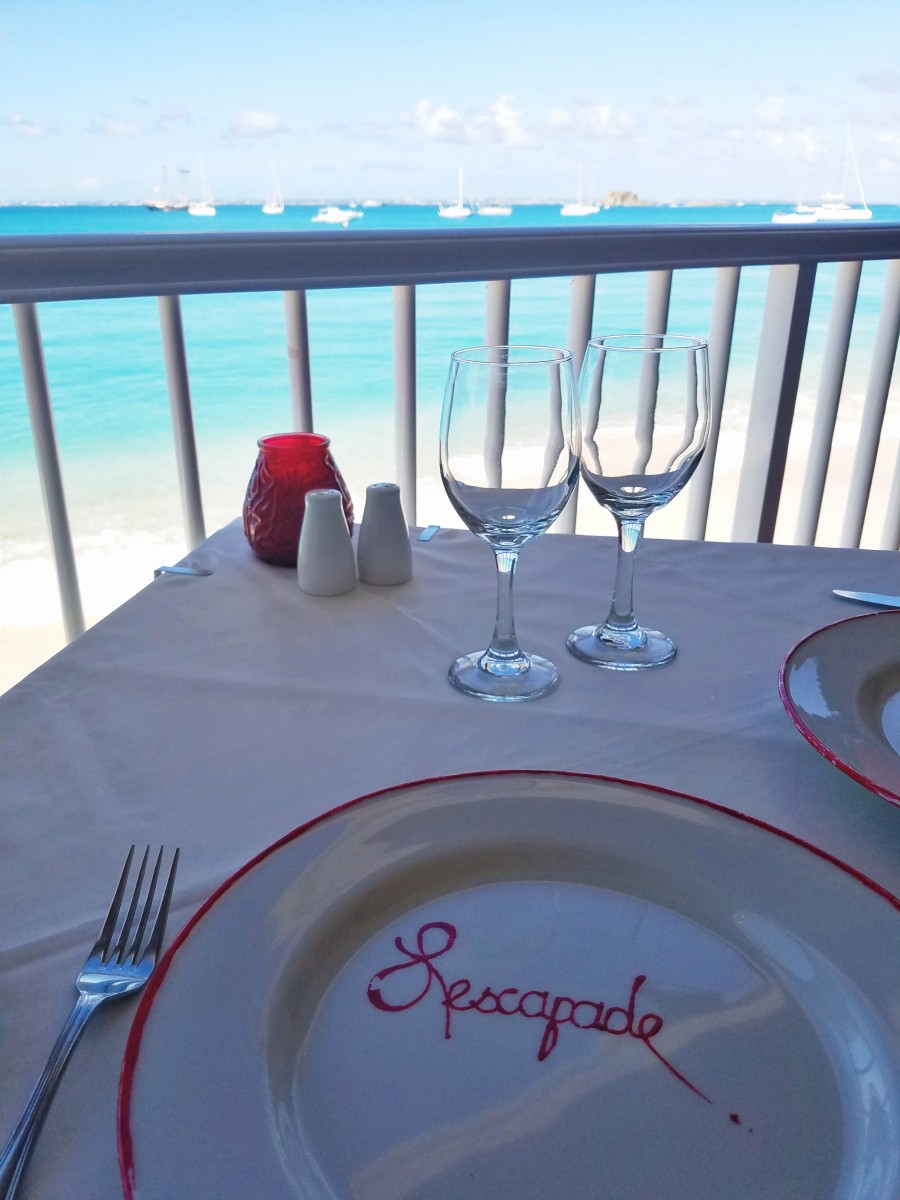 Oceanside dining at its finest.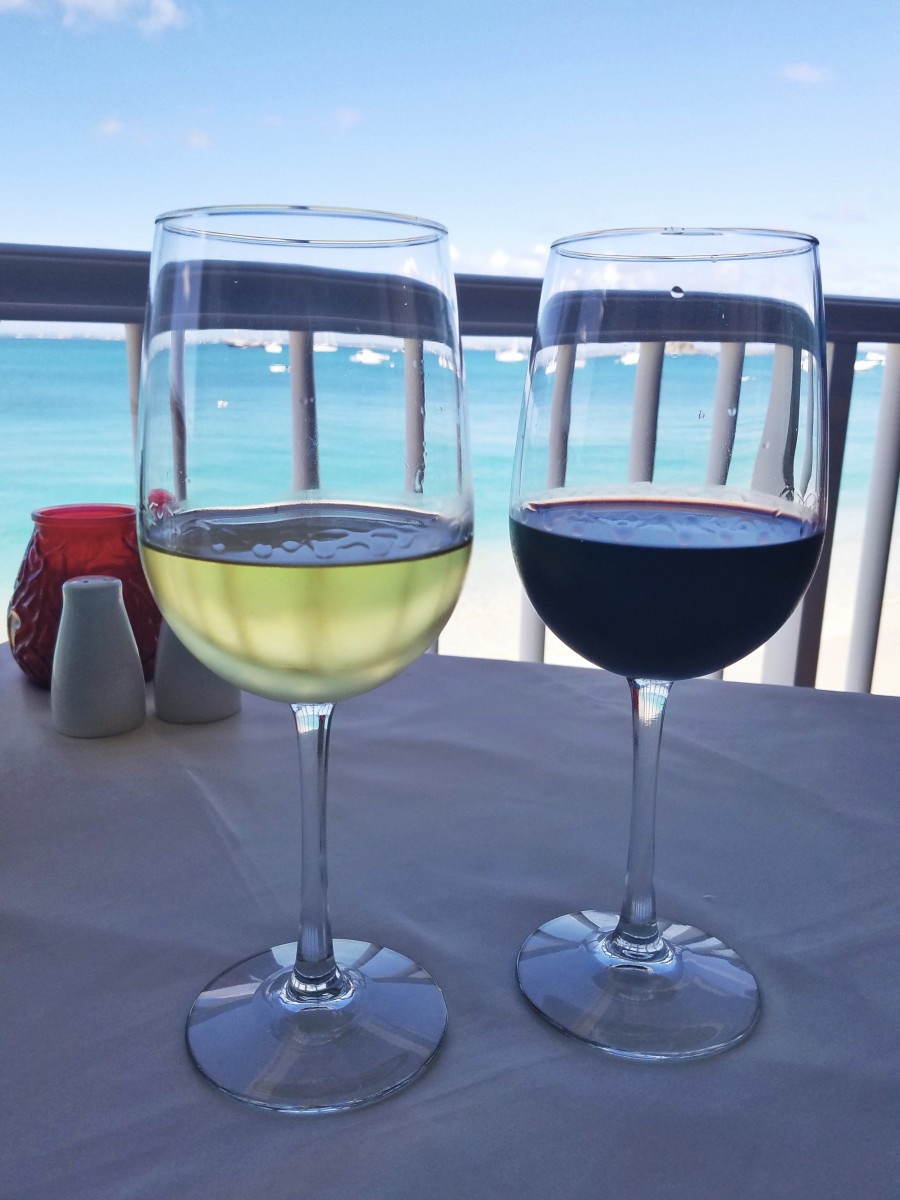 Accompanied with two glasses of delicious French wine.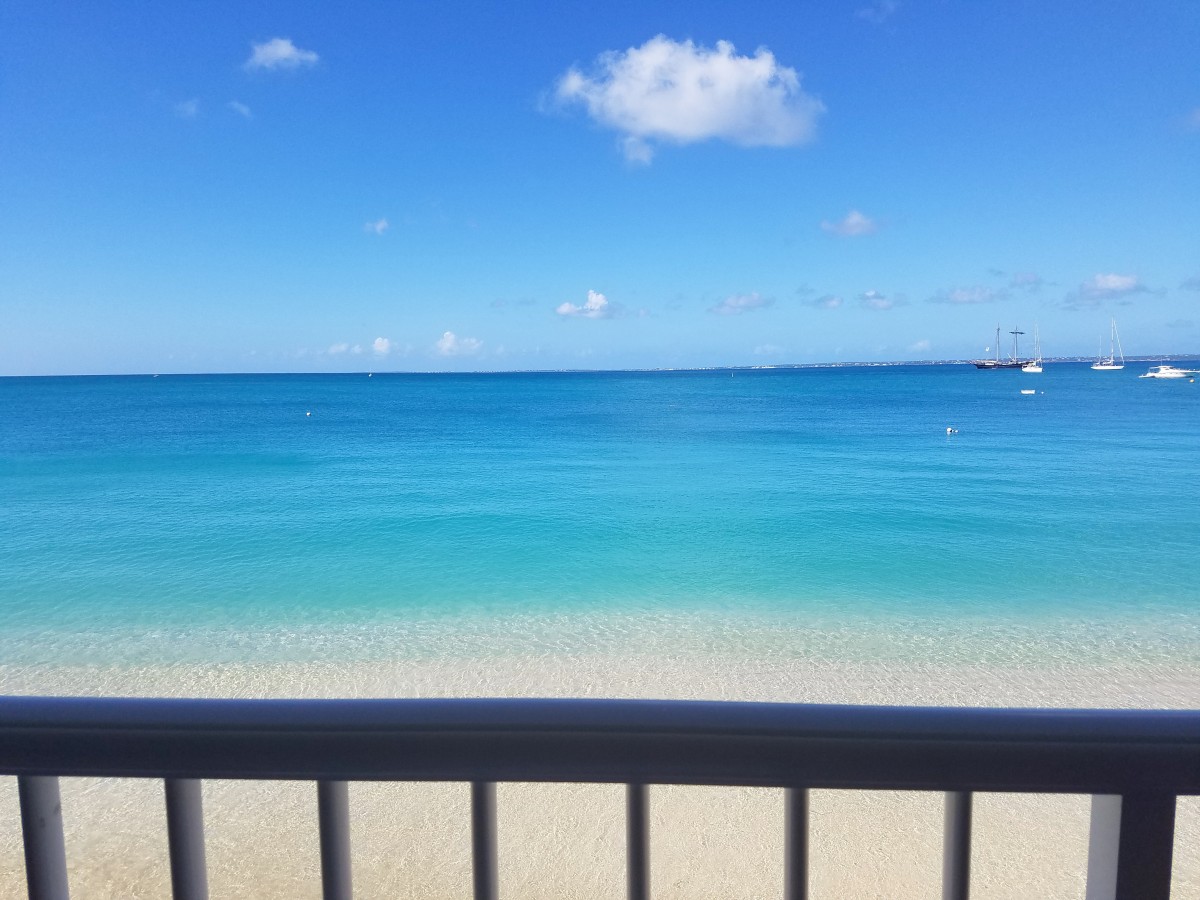 We took in these incredible views while we enjoyed our meal.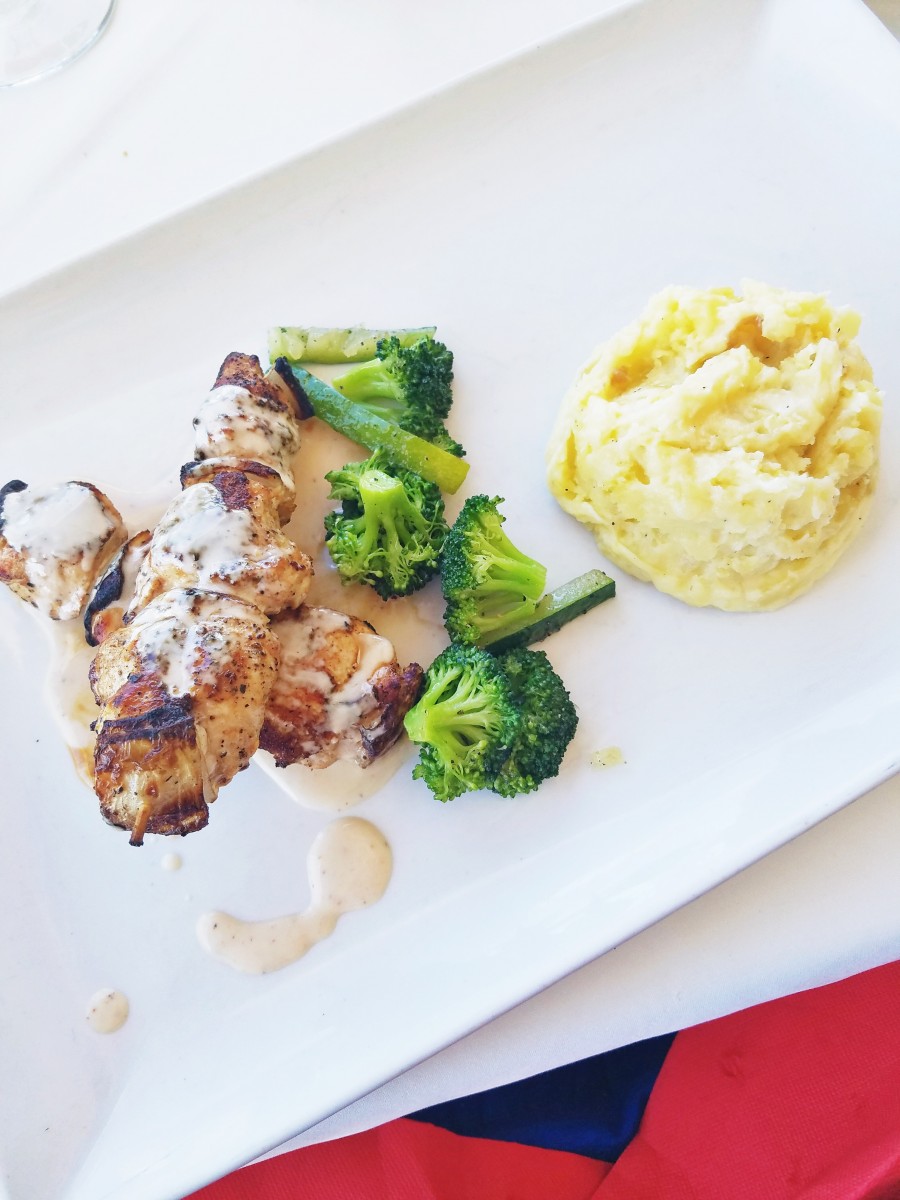 I got a mint yogurt chicken with potatoes and greens. It didn't photograph super exciting, but it was a perfect dish.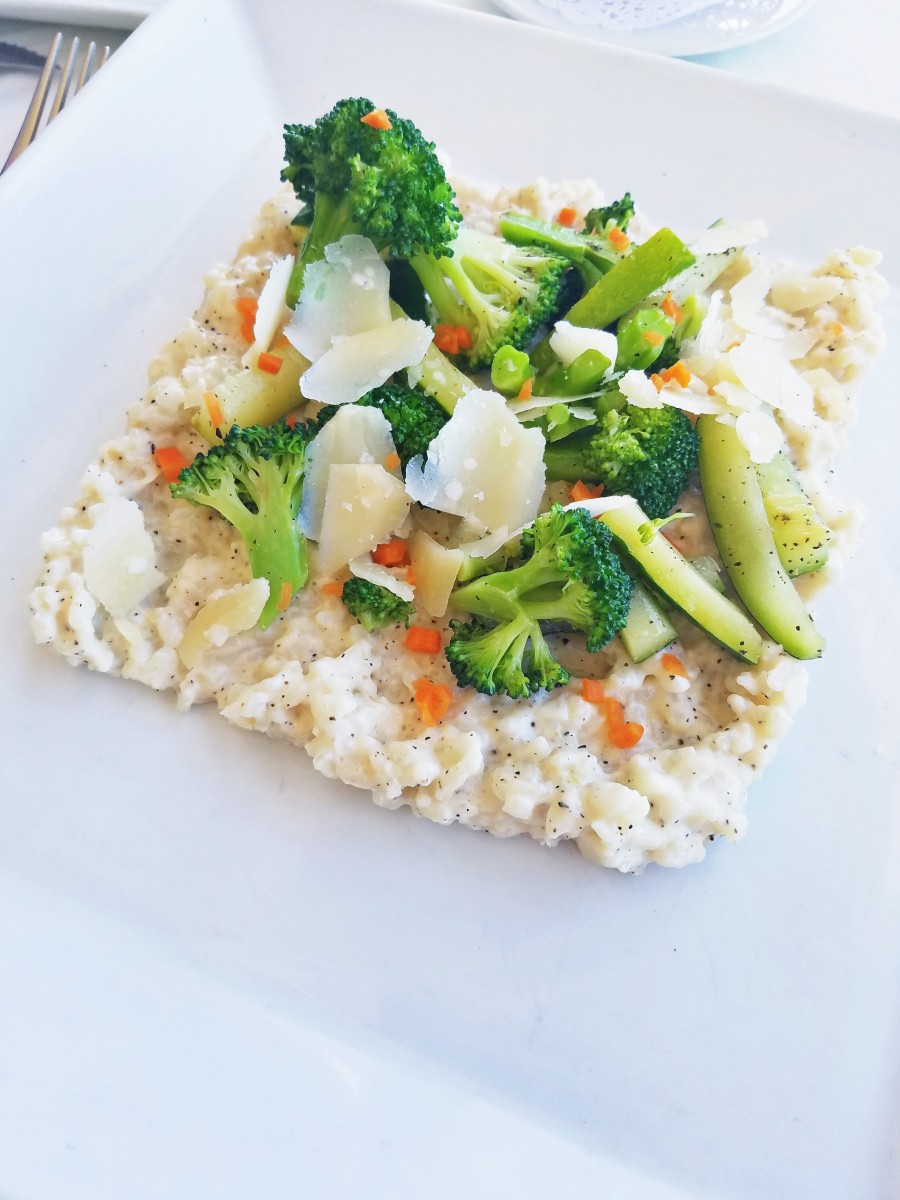 While Josh enjoyed a veggie risotto that he raved about.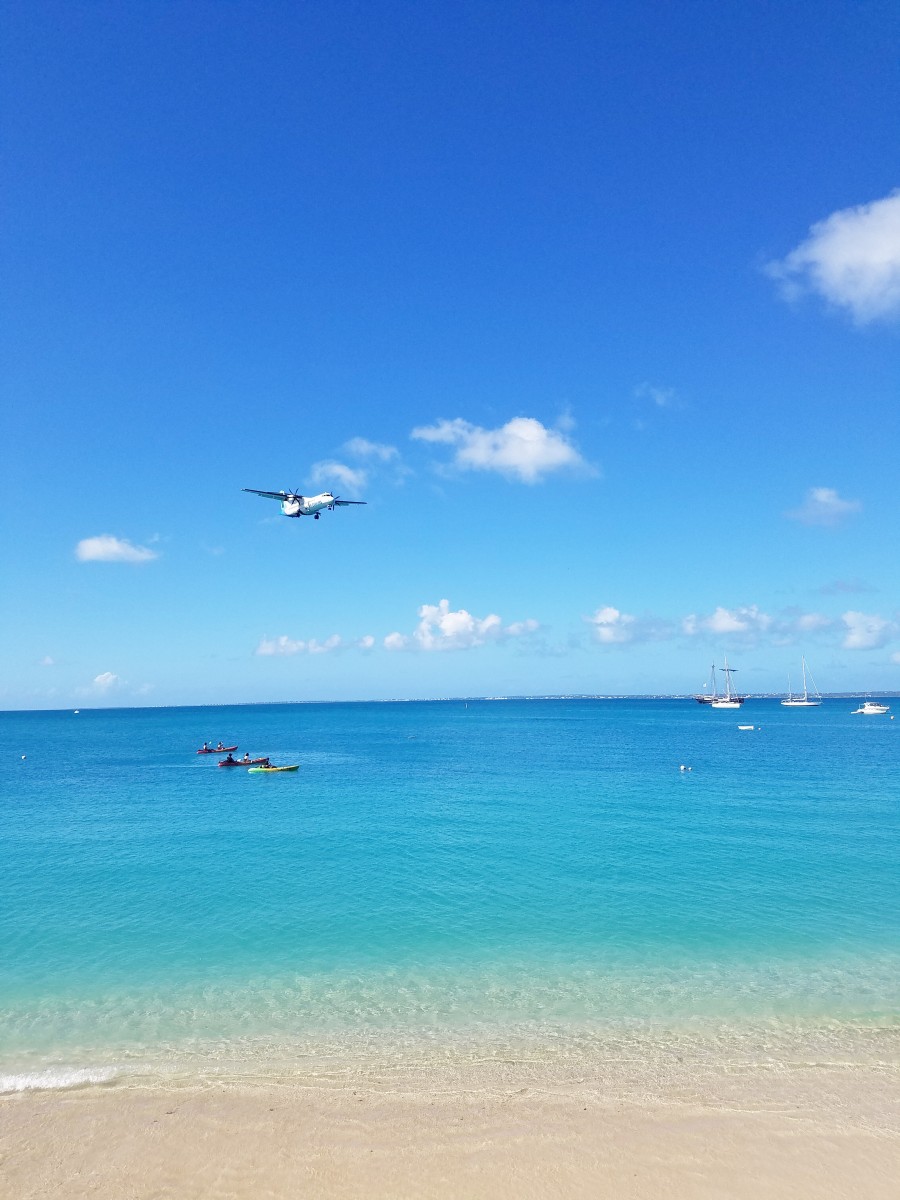 Right as we were getting ready to head out, we noticed a plane flying low over the ocean. If you want to really see low takeoffs and landings, you have to head to Maho Beach. For us, this was the perfect taste of it, and then we went back to eating and drinking. 😀
After our meal, our driver pointed out a little alcohol shop where Josh could pick up some real Cuban Rum. The Havana Club that's sold in the US is actually Bacardi, while the real Havana Club is sold everywhere else but the US. The prices were so cheap and Josh has since tried the Havana Club he bought and says its rich, sweet, and flavorful.
Sadly at this point it was time to head back to port. I wanted more days in St. Martin! Our driver took us back to St. Maarten, where we enjoyed a few more snacks at port until it was  last call to get back on the boat.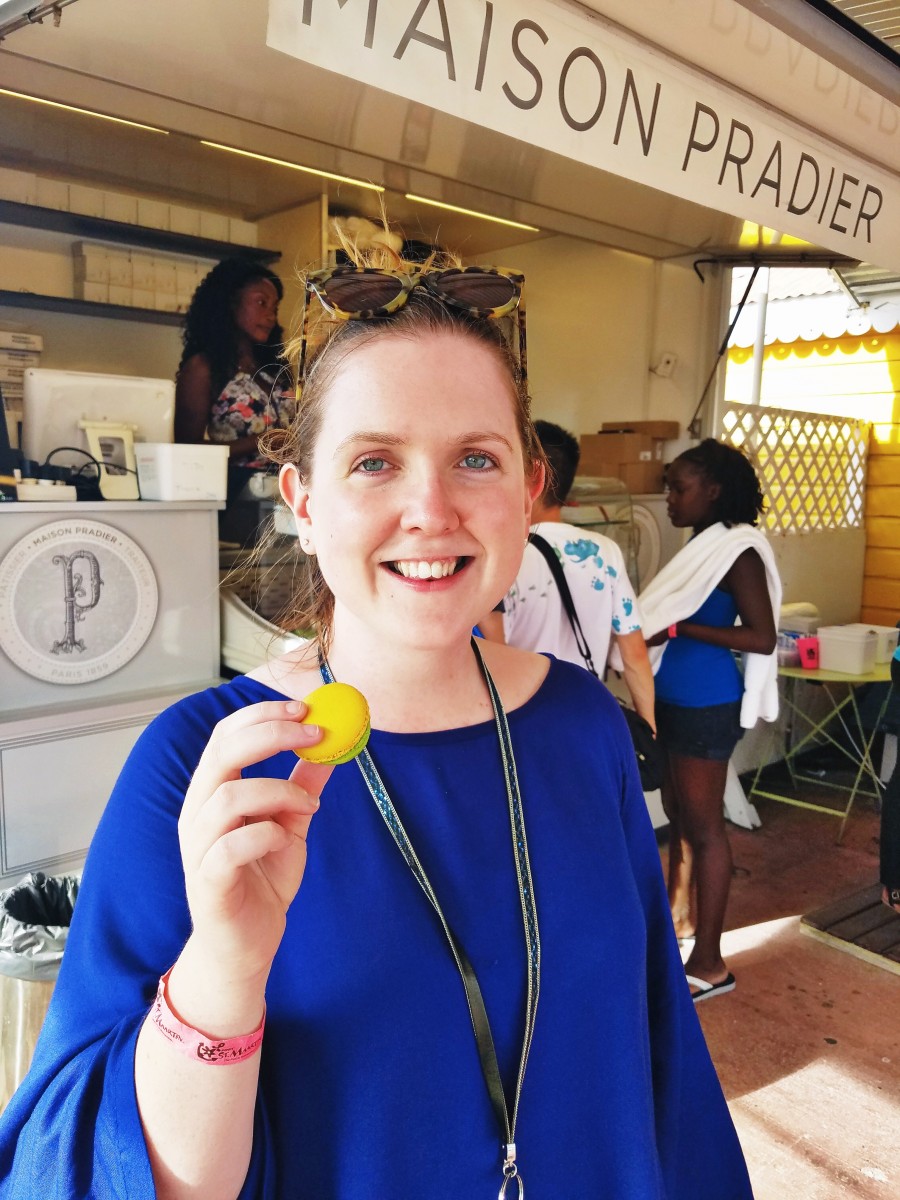 The St. Maarten port is awesome. Probably my favorite port of the five we went to. We enjoyed some drinks and some macarons before calling our adventure in St. Maarten/St. Martin a day.
Questions of the Day: Have you been to St. Martin/St. Maarten? Did you enjoy one side of the island more than the other? Between the shopping, eating, and beaches we saw on the island, which activity would be your favorite?