Last week I had a pretty incredible opportunity.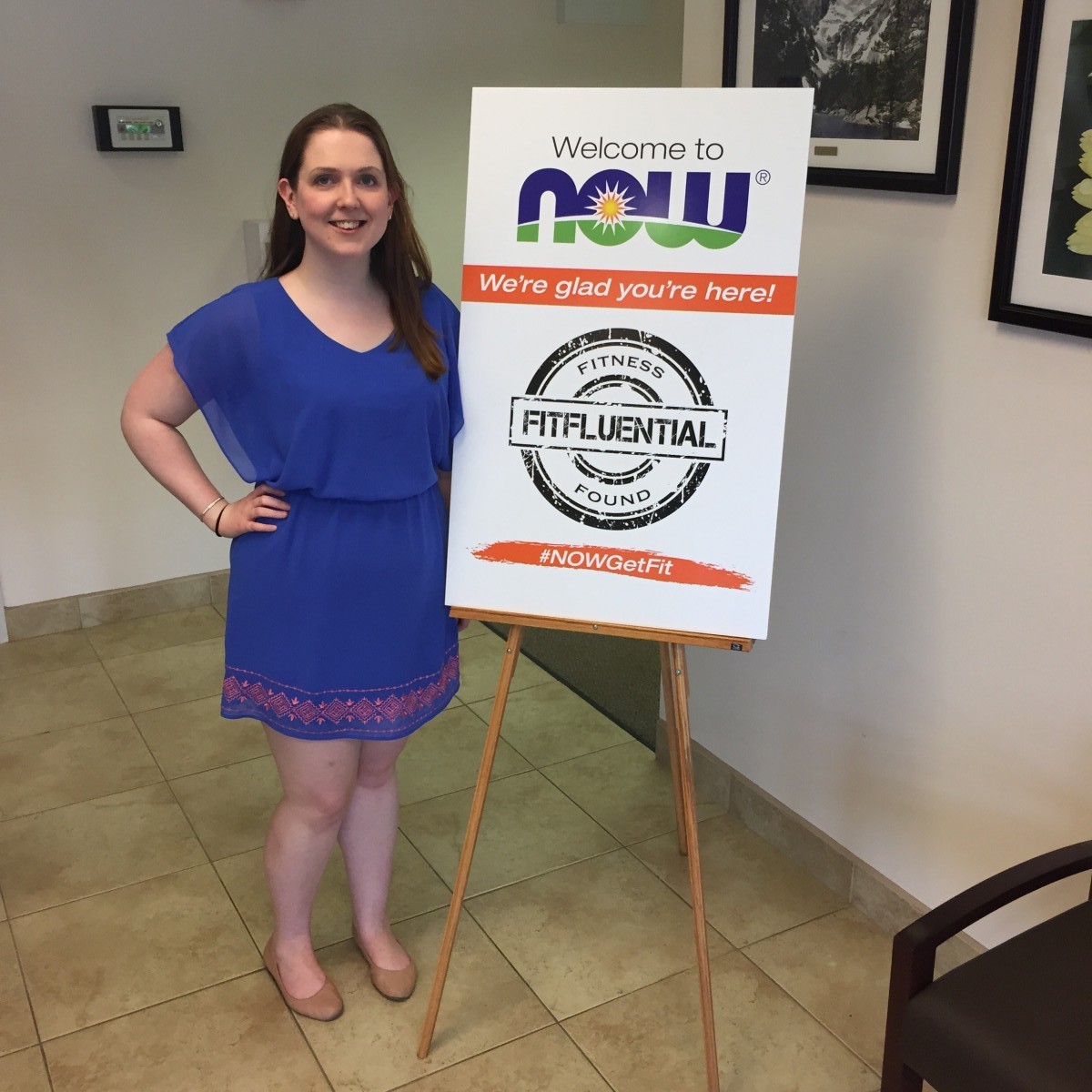 I was invited to the NOW Foods headquarters outside of Chicago to meet with company executives and learn more about the company and their products. I've purchased hemp hearts and snack foods from NOW Foods before and knew I liked them, but that was the extent of my knowledge. To be honest, there's a lot of players in the health foods market and NOW Foods was just one of the mix to me.  I was excited to attend the trip to learn more about this company and see what sets them apart from their competition.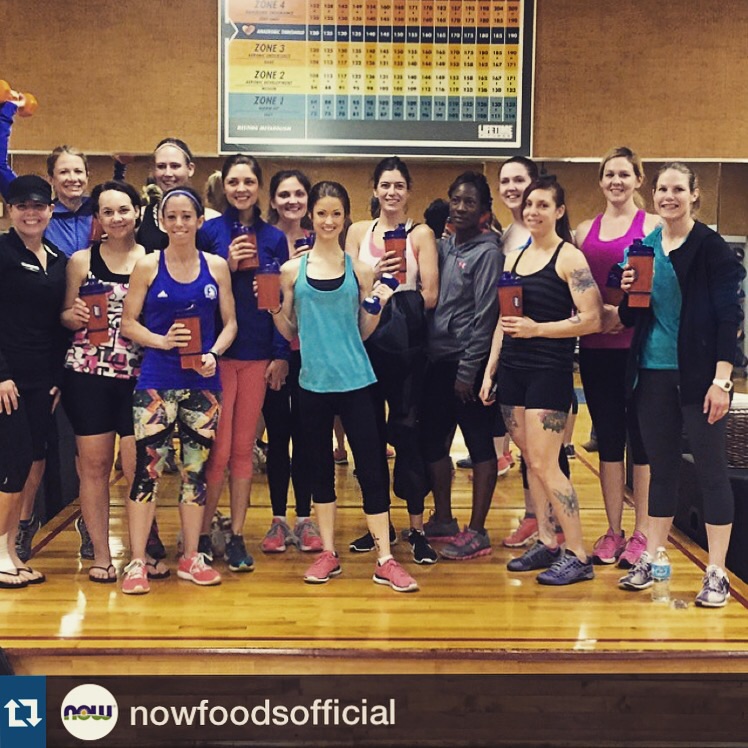 I was one of 12 FitFluential Ambassadors invited on this immersion trip. These ladies are rockstars. They're so talented, so inspiring, and so nice. I felt like I got to know so many of them in such a short time. Bloggers are the best. (Here's a list of all the bloggers if you're looking for some new blogs to read! :D)
During our time at NOW Foods we really got to learn more about the company and their product lines.
For those of you who have never heard of NOW Foods before, let me give you a little background. NOW Foods is a natural products manufacturer that makes supplements, sports nutrition products, foods, and personal care products.
NOW's products are created using non-GMO, non-irradiated and organic ingredients whenever possible.
100 percent of NOW's family of food brands are non-GMO; and 75 percent of NOW's supplements
are non-GMO Assured. I always try to buy organic when possible so I really appreciate the company's
commitment to natural, unadulterated products. 
What blew me away about this trip was how welcomed we were by the entire company.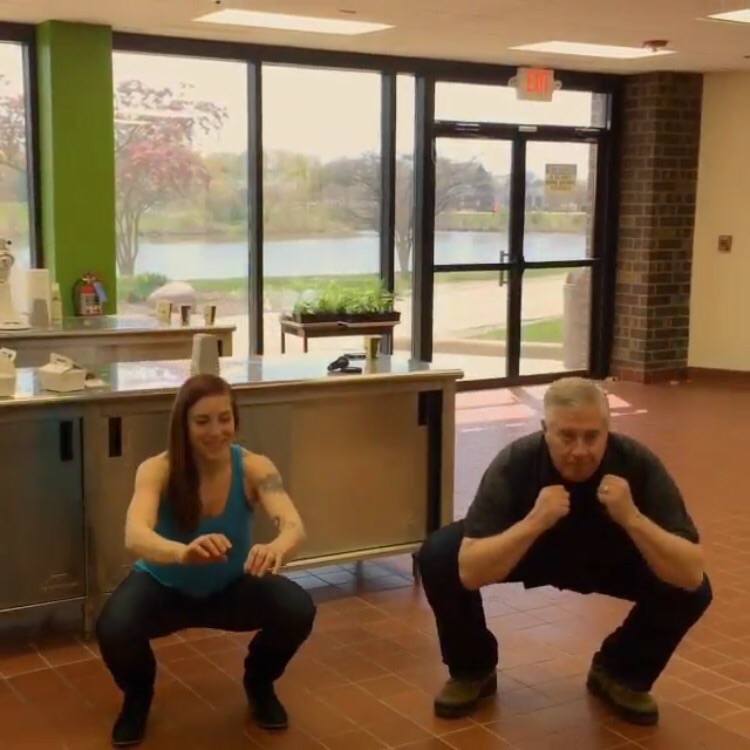 That's CEO Jim Emme doing burpees with Jill. He talked about how the company is family-owned and that lets them pursue what they believe in and not what shareholders demand.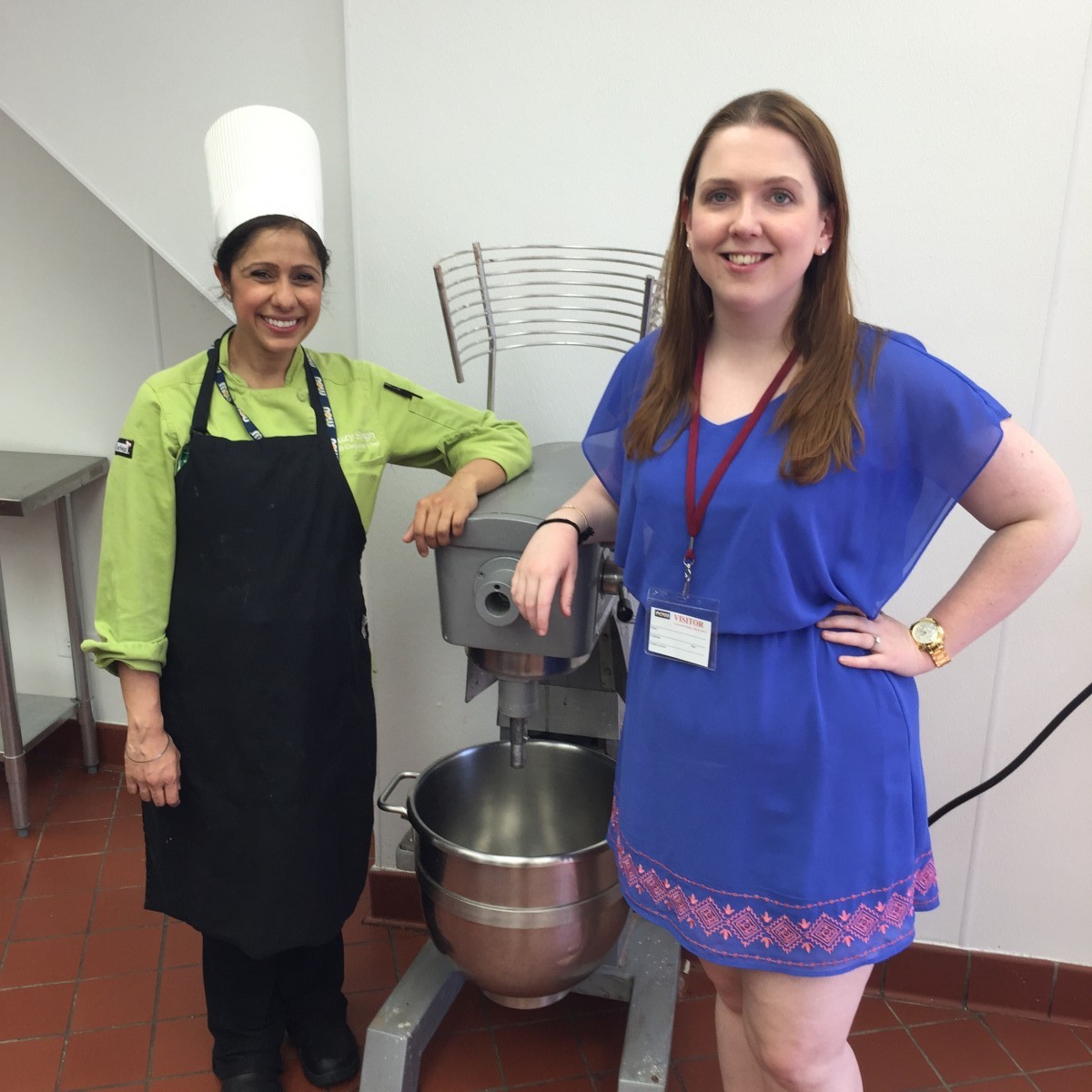 I got to take a cooking class from Chef Suzy Singh and hear her passion for making food that loves you back.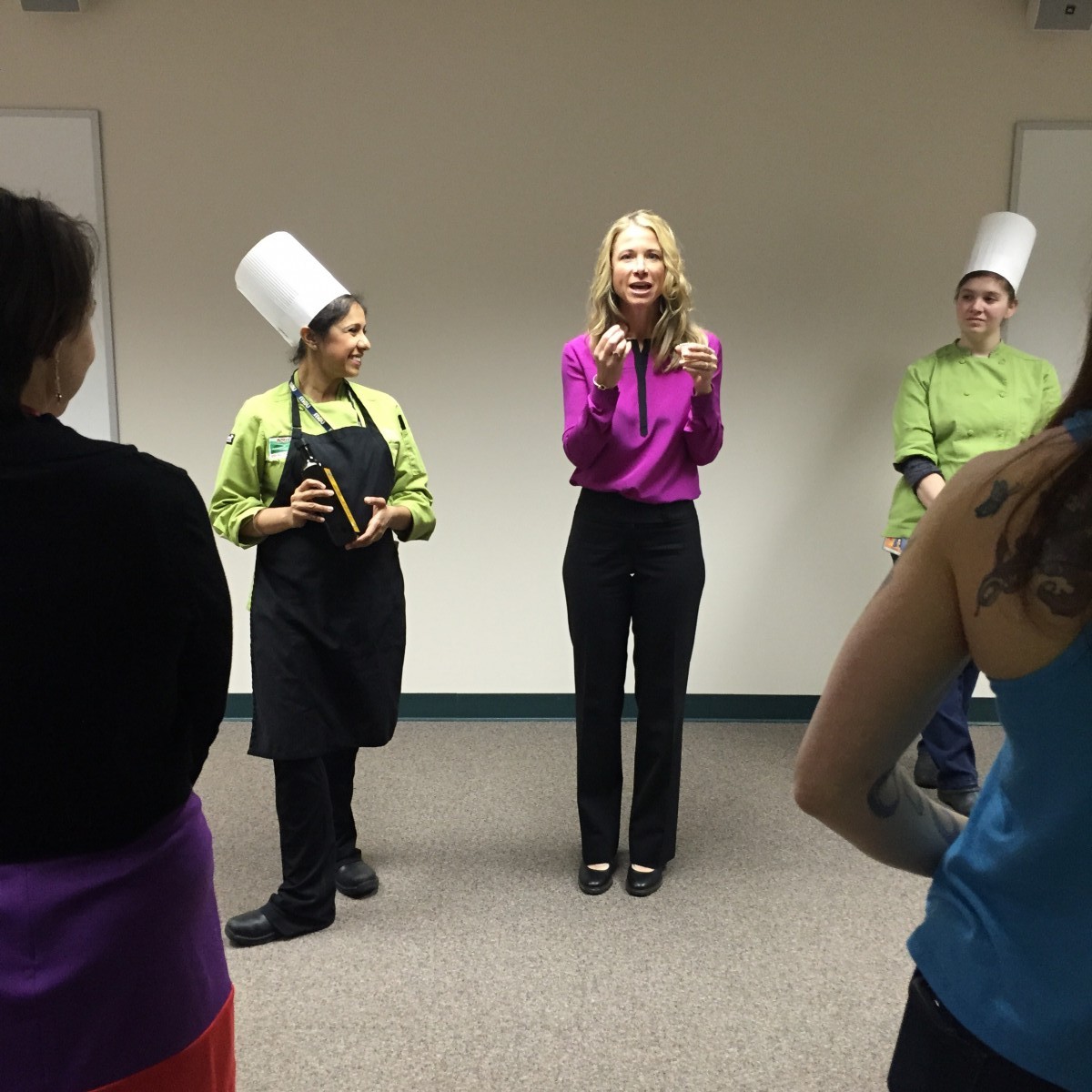 I got to listen to Dr. Wendy Bazilian talk about why it is so important to care about what we're putting in our bodies, and how much quality matters when it comes to food, supplements, and personal care products.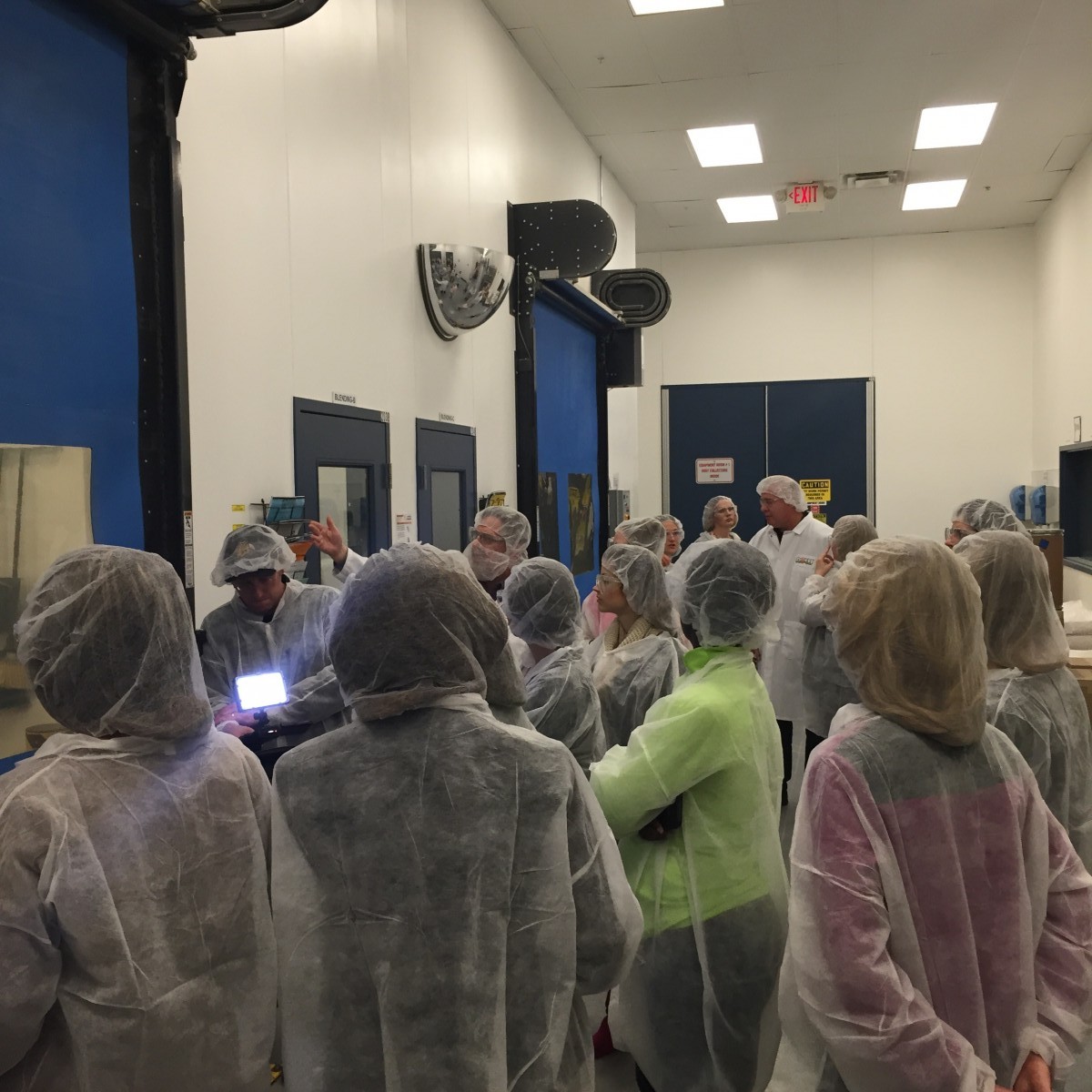 We were given a tour of the production facility by Nutritionist Neil Levin. He talked about how NOW Foods is committed to producing the highest quality products.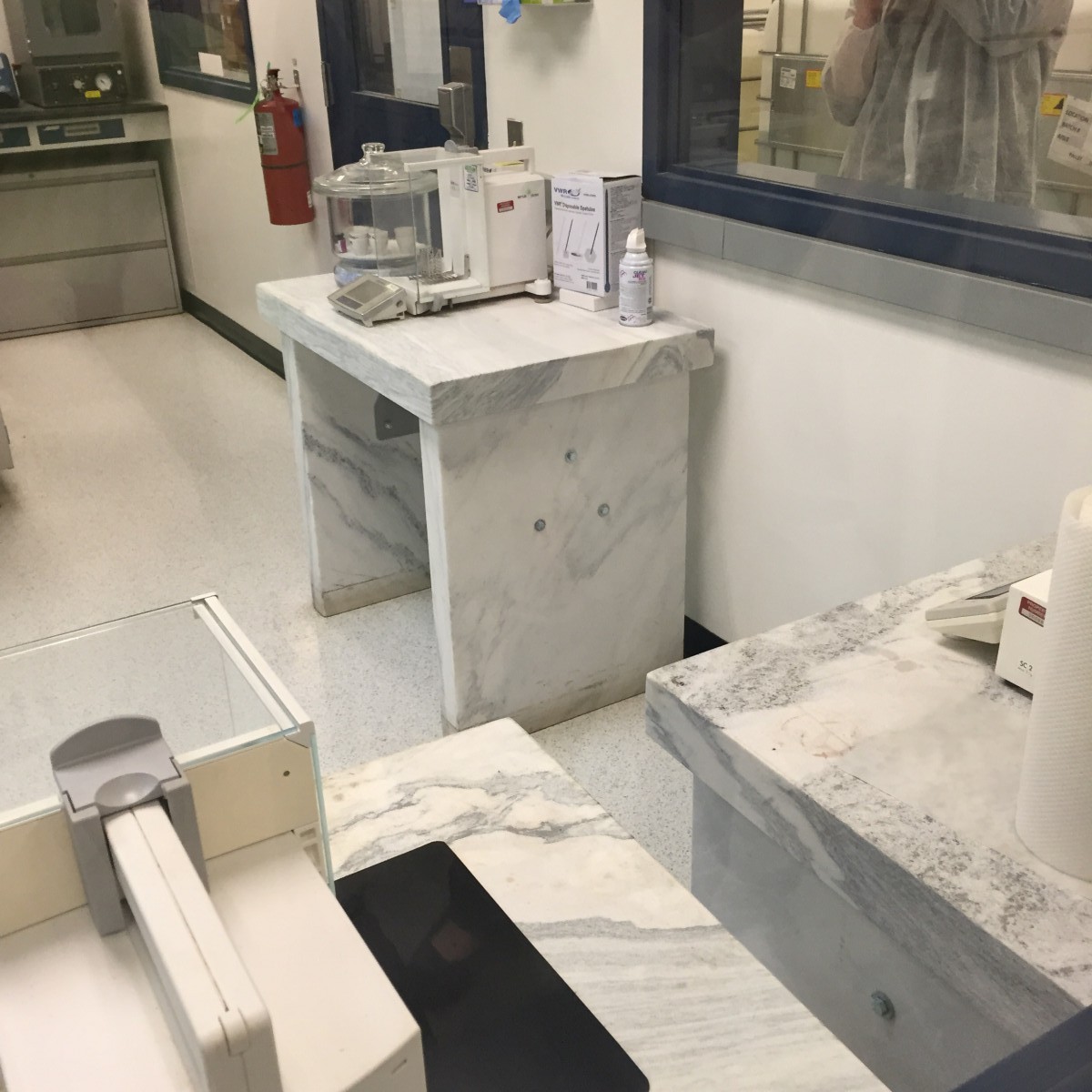 If you've ever done any reading about the supplement industry you know it's kind of scarily unregulated. NOW Foods believes in testing, testing, testing. They test absolutely every batch of products they make to ensure that what is on the label is what is in the product. While most companies offshore their testing to another company, NOW Foods does it all in-house. They've invested the time and money to create a state of the art laboratory in their factory.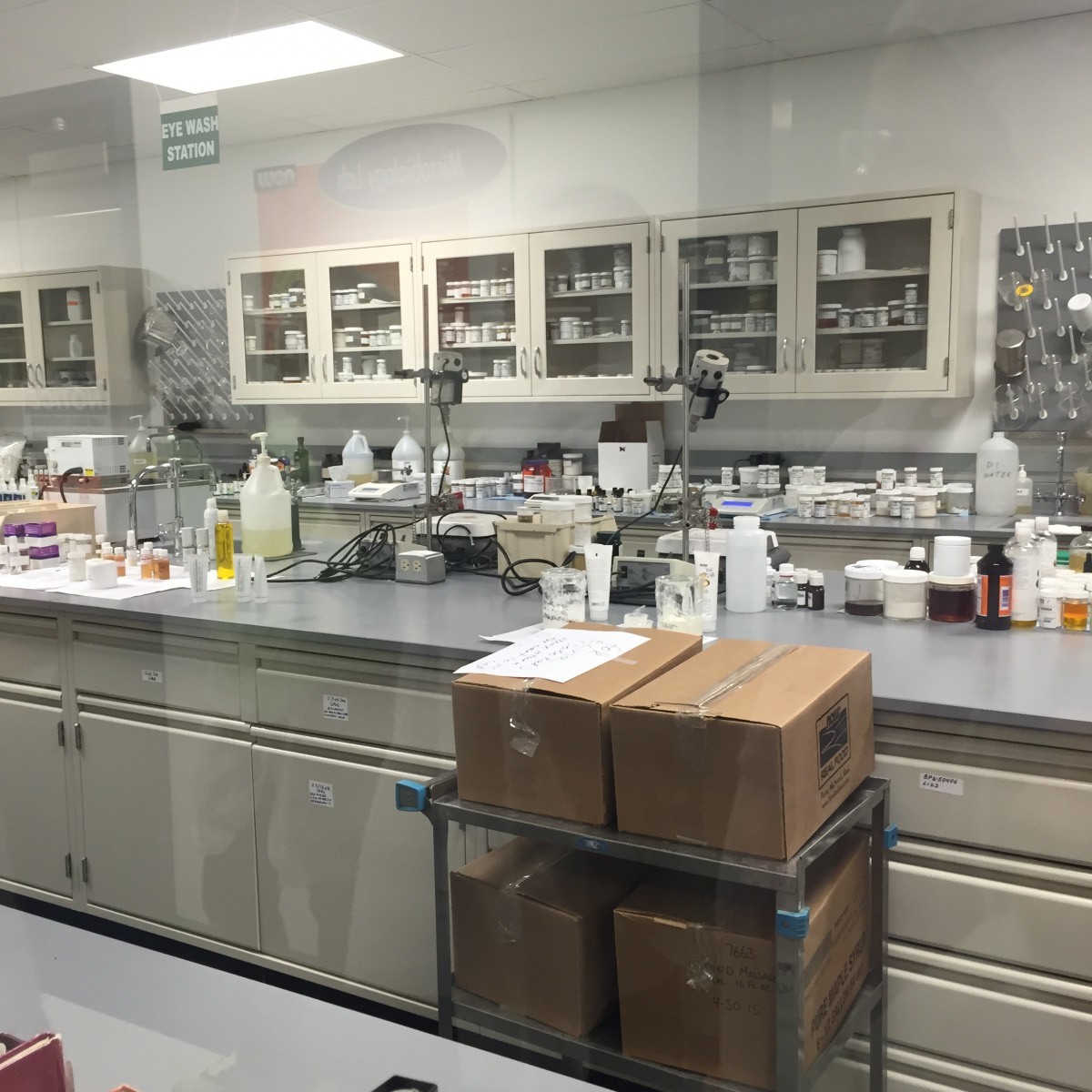 I was really impressed by the integrity of the company. When you hear about the questionable additives some companies are putting in their products it makes you feel relieved to know there is a company who takes a strong stance against that. I want my daily multi-vitamins to be just high-quality vitamins! What a novel concept, right? 😉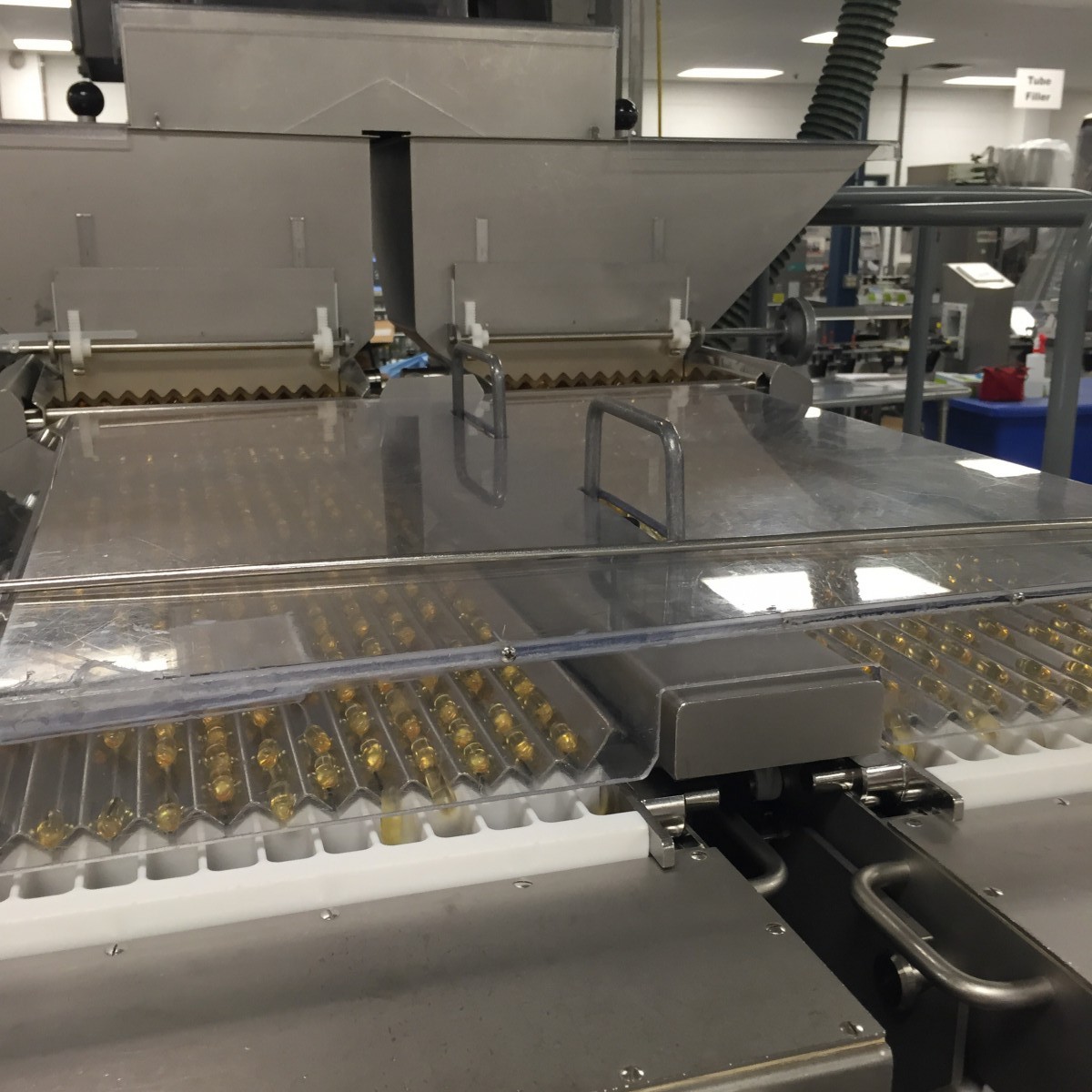 I loved getting to tour the facility. I felt like I was in Willy Wonka's factory!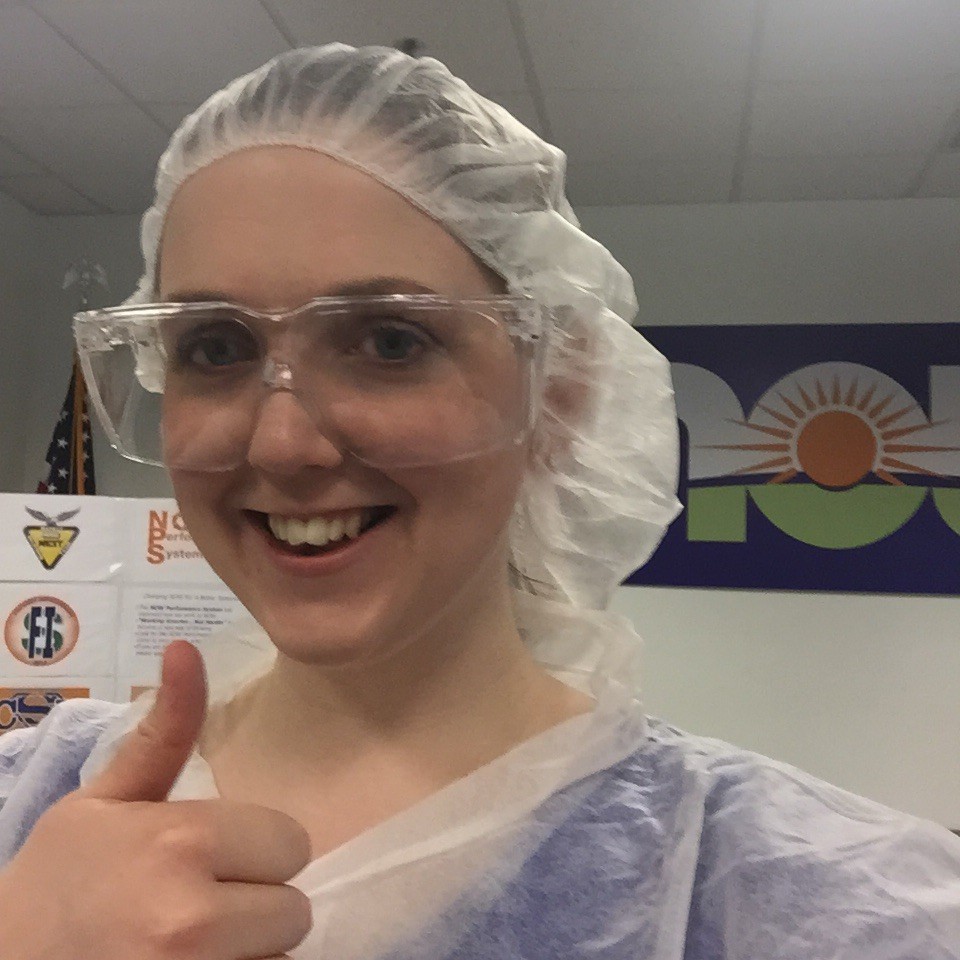 My getup was super sexy. 😉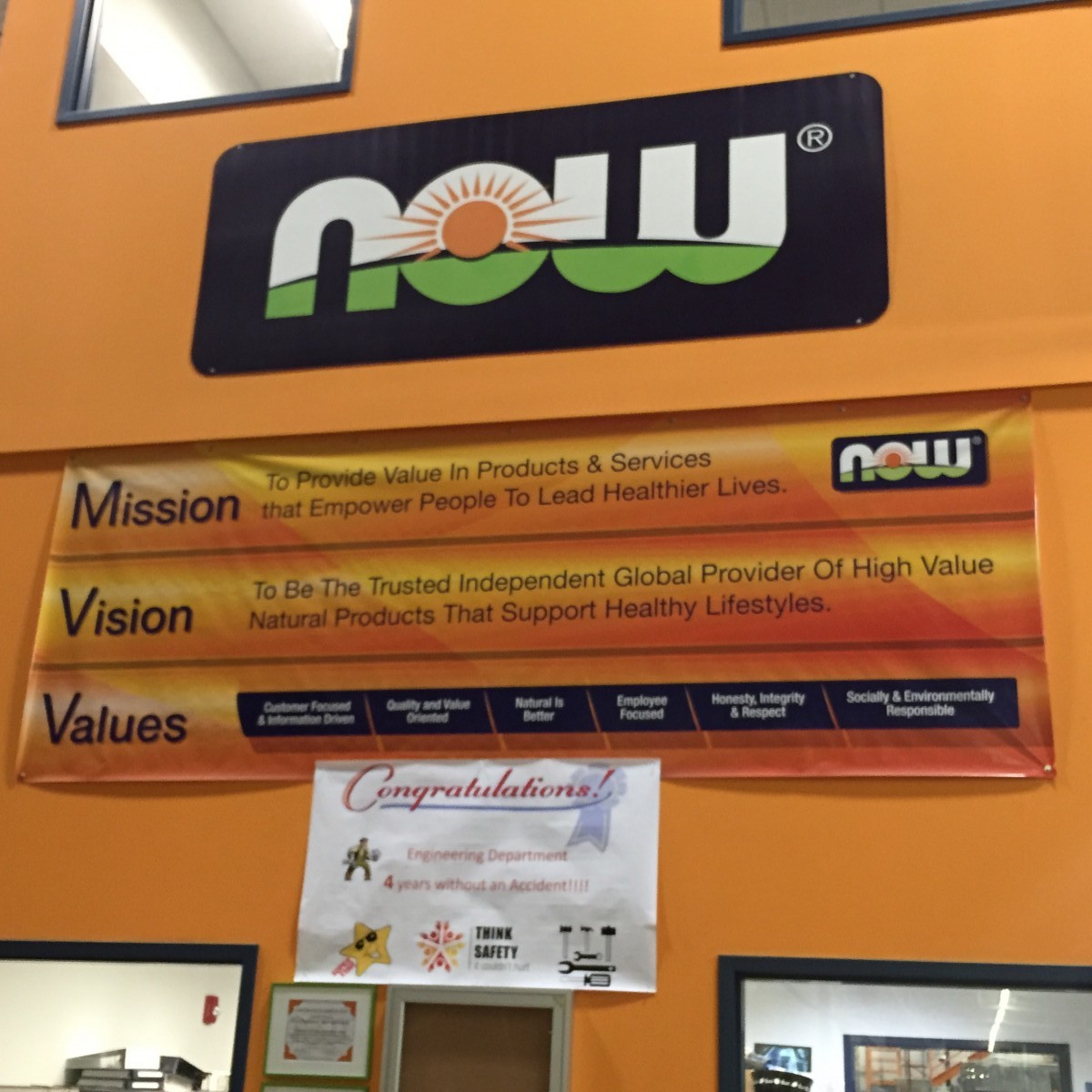 Another thing I noticed while at NOW was how much they live their mission. I love that they produce high-quality products at affordable prices. Health and wellness should not just be for those who can afford it. As someone who is used to paying more for products I can feel good about, this was really refreshing to me.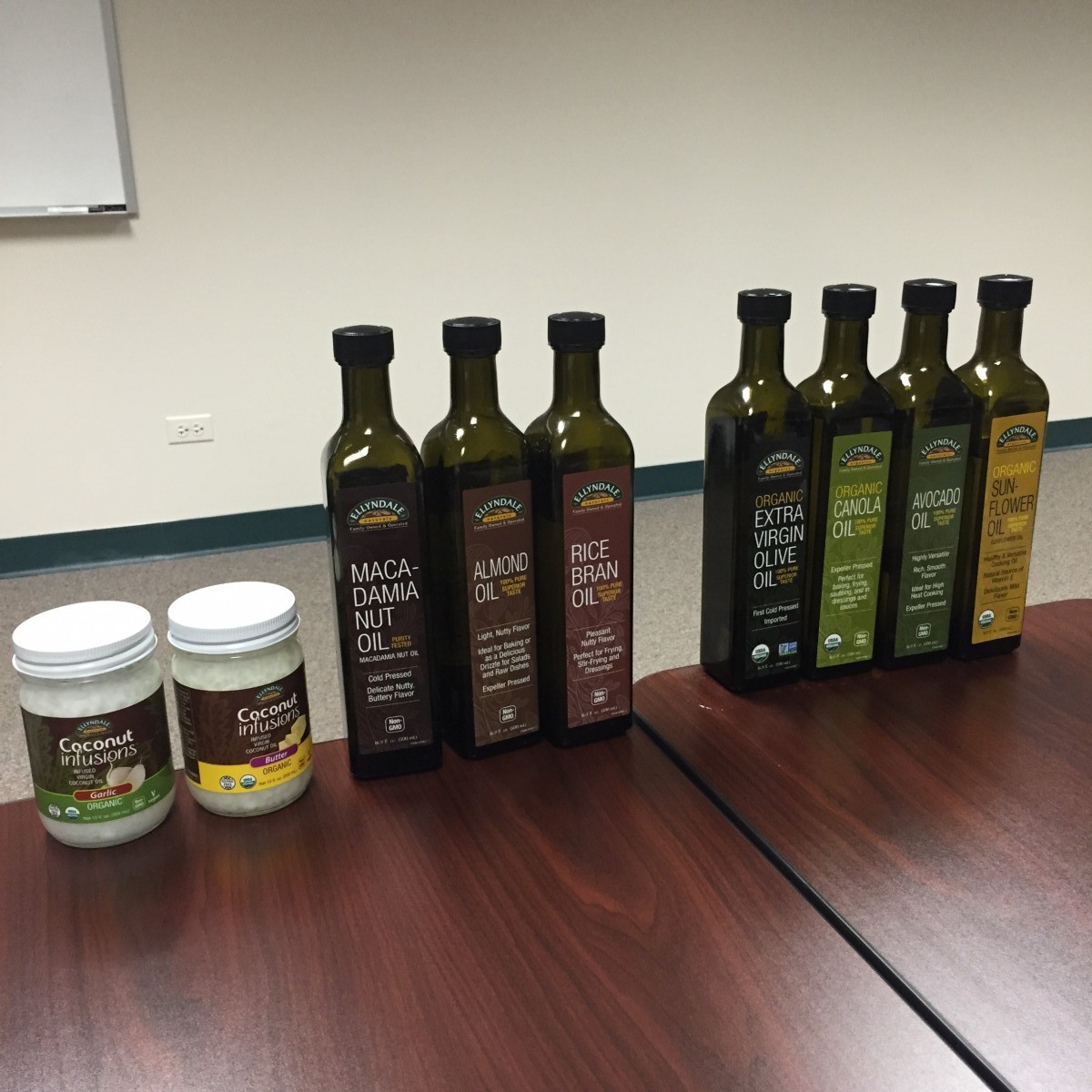 After our tour of the factory we got to taste some of the food products NOW Foods makes. They just launched 
Ellyndale Foods, a line of oils and flavor extracts. Ohmygoodness they are delicious! I cannot wait to cook with that Macadamia Nut Oil! I've never tasted an oil like it!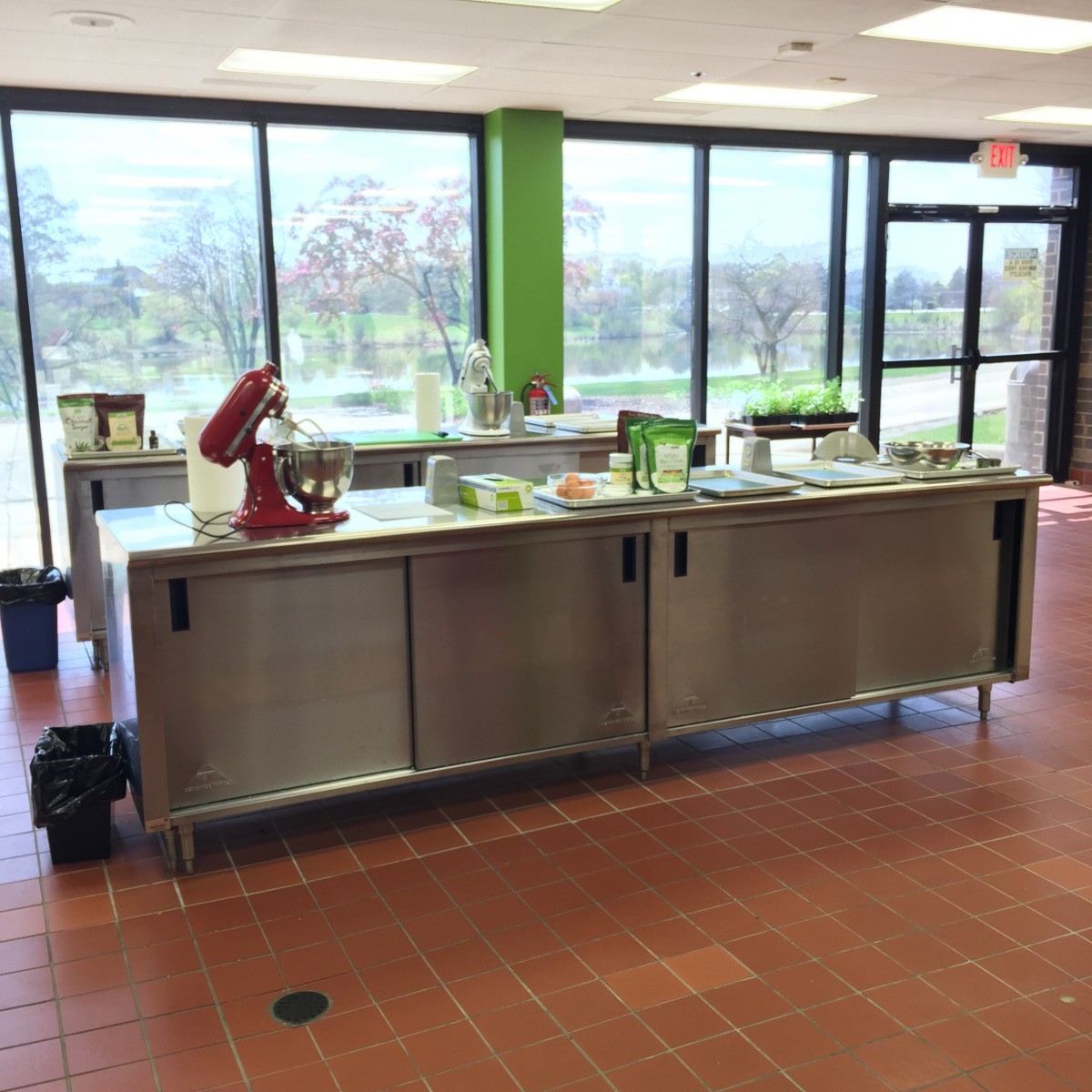 We also got to bake cookies using NOW Foods flours and sugars. Check out this awesome test kitchen.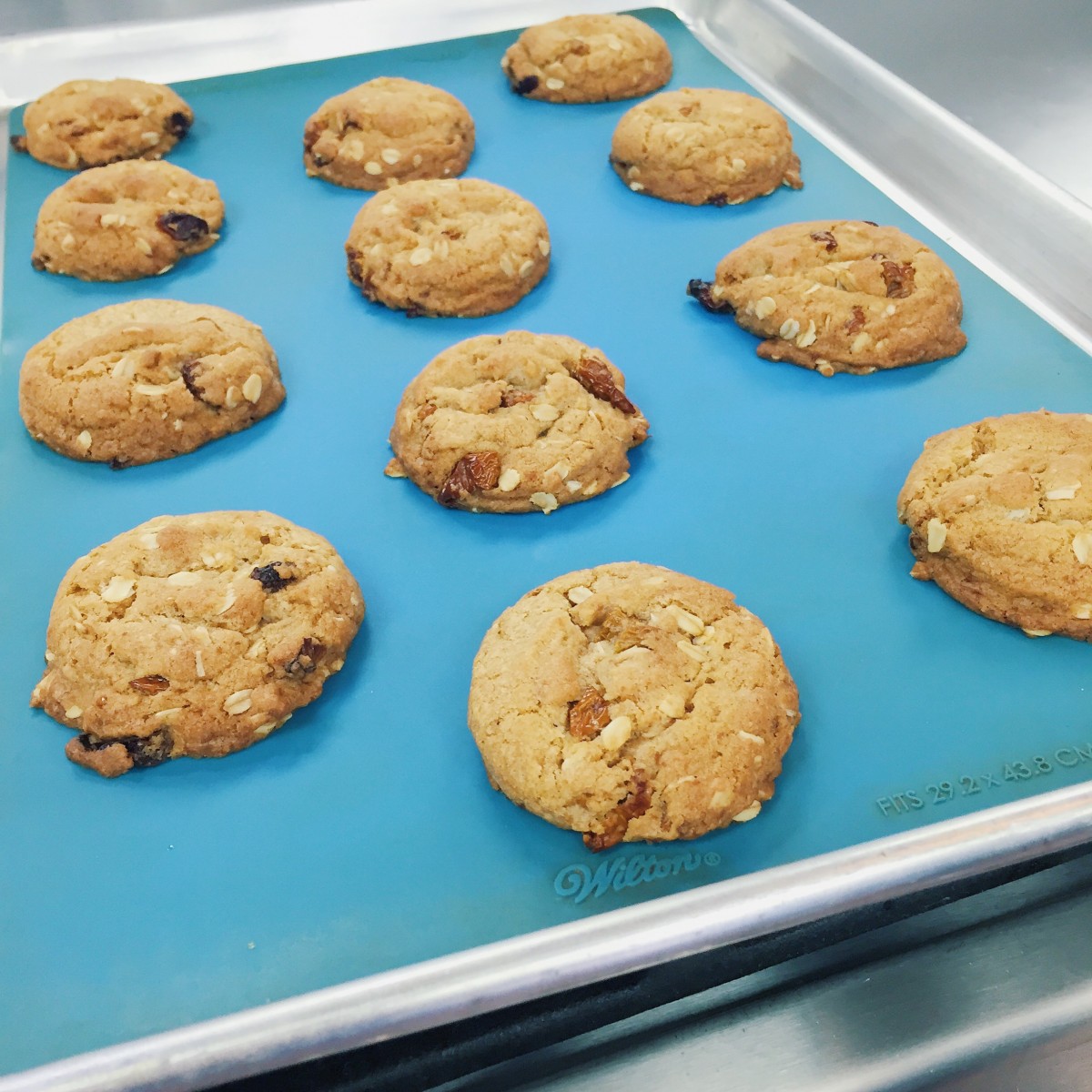 These ultimate organic oatmeal and goldenberry cookies are the bomb dot com. I normally do not like oatmeal cookies and I loved these. It was my first time trying golden berries and I can't wait to bake with them again. They taste like a sour raisin! Check back tomorrow for this recipe and lots of other yummy ones that we ate on our trip!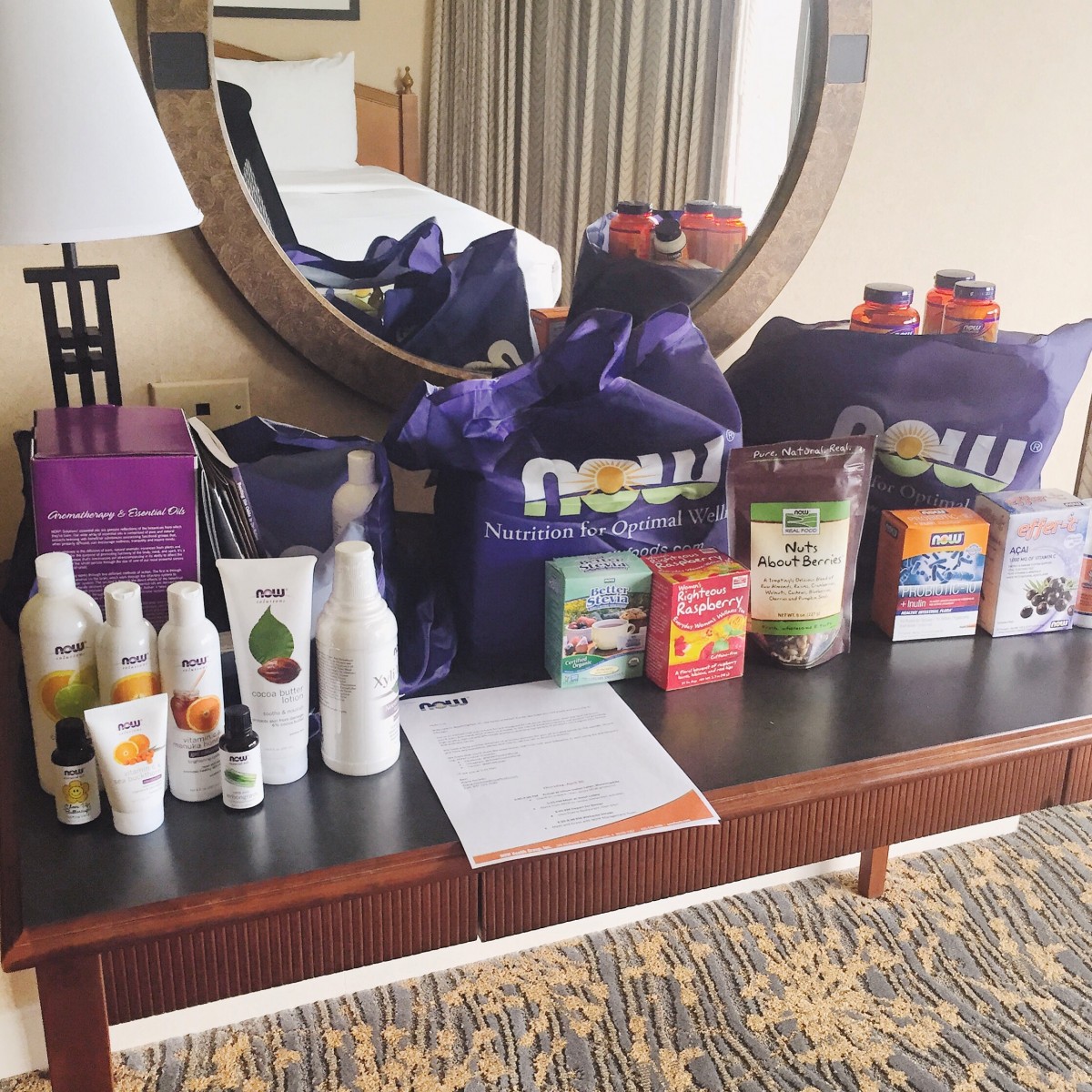 I didn't leave the NOW Foods event with just a whole bunch of knowledge, I also left with a ton of goodies. We got three huge bags of products across each of their product lines mailed home to us. And the best part is, they didn't just give one to me. They're giving one away to a lucky reader, too! I'm most excited to try out their organic essential oils and natural vegetarian protein powders. We had a chocolate protein shake after our workout that was unreal.
What I took away from this event is what a huge NOW Foods fan I am. This is a company I mesh with. These are products I believe in. And this is a brand I can get behind. In a sea of health food companies I've found my fit. And that's a good feeling. 😀
If you want the chance to learn more about the company for yourself join their Twitter chat on Tuesday, May 12 @ 9 pm EST. They'll be using the hashtag #NOWGetFit and answering any questions you have about their products. It should be a fun time!
To enter to win an identical prize pack to the one you see above simply do one, two, or all three of the following. For each entry you do please leave a separate comment so I can count all your entries. I'll be picking a winner Friday morning!
1. Leave a blog post comment letting me know what NOW Foods products you're most interested in.
2. Follow NOW Foods on Instagram
3. Tweet out the following message:
Question of the Day: What NOW Foods product are you most interested in?
Thanks to NOW Foods for sponsoring this post and covering my travel and expenses while visiting their headquarters!