Wow, I can't believe it's already time to check in on my weight-loss progress again. (Need a little backstory? Here's my getting started story and my six-week update.) It has been two months and I'm down 18 pounds*! Only 30 more pounds to go until I'm at my goal weight! My goal is to be ringing in the new year at 145 pounds. It's so exciting to be making progress and know that I'm on the right path and making the decisions I need to get me to my goal. For the first time in a loooong time I believe in myself, my willpower, and my decisions when it comes to losing weight. That is such an empowering feeling.
Jenny Craig has been instrumental in my weight-loss success. I 100% believe in this weight-loss program and endorse it fully. That said, there are some things I think you should know if you're thinking about joining Jenny Craig. I think it's really important to go into a weight-loss program (or any big life decision really) with your eyes fully open to what that experience will be like.
5 things to know before you join Jenny Craig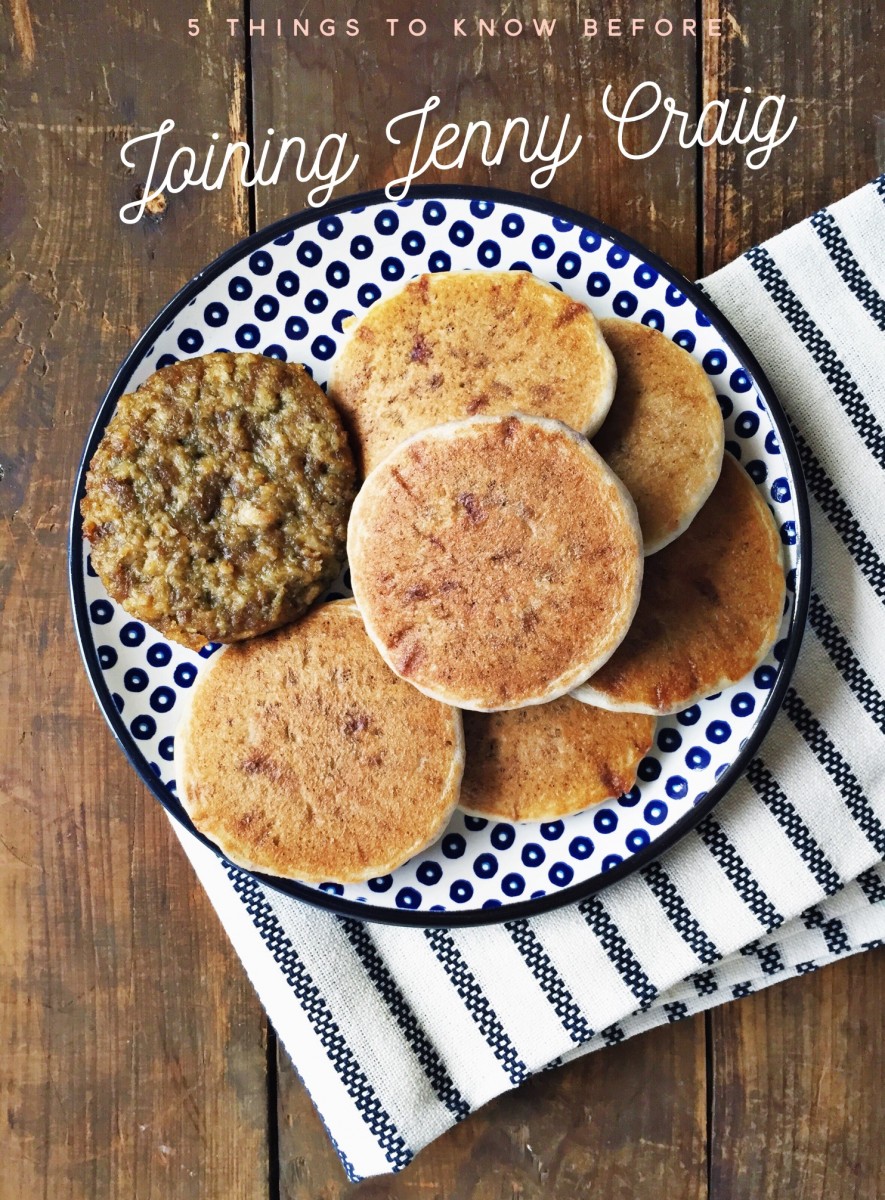 1. Science stands behind Jenny Craig.
There are so many crash diets, dangerous weight-loss pills, and bogus programs out there that I was scared to consider a weight-loss program before. I didn't want to screw up my metabolism, hurt my body, or endanger my health. Jenny Craig is a scientifically-based weight-loss program with meals developed by nutritionists. The weight loss is intended to be slow and steady, which is how weight loss should be. U.S. News & World Reports just rated Jenny Craig as one of the top three in their popular annual list of Best Weight Loss Diets, and in the top 4 for Easiest Diets to Follow. Johns Hopkins recently published a study in the Annals of Internal Medicine suggesting doctors consider recommending Jenny Craig's weight-loss solution to their patients. The John Hopkins study found that Jenny Craig was the most effective weight-loss program on the market. Those are pretty powerful studies that make me feel good about being on this weight-loss journey with Jenny Craig.
2. You are probably going to be hungry when you first start the program.
Since joining Jenny Craig, I've realized that while I may have been eating healthy, organic, high-quality food before, I was eating way too much of it. And too much food, even "good" food, will make you gain weight. I have never felt starved on the Jenny Craig program, but the first week or two I was going to bed feeling hungry as my stomach got used to processing less food. Jenny Craig is all about eating smaller meals more often throughout the day. This helps you keep your metabolism going as you consume less calories. Now that I've been on the program for a while, I'm better able to listen to my body's hunger cues, feel content throughout the day, and never have to deal with that painful over-stuffed feeling you get after you eat too much at a meal. It's shocking that I used to feel like that almost every night after dinner. No wonder why I gained 50 pounds in three years!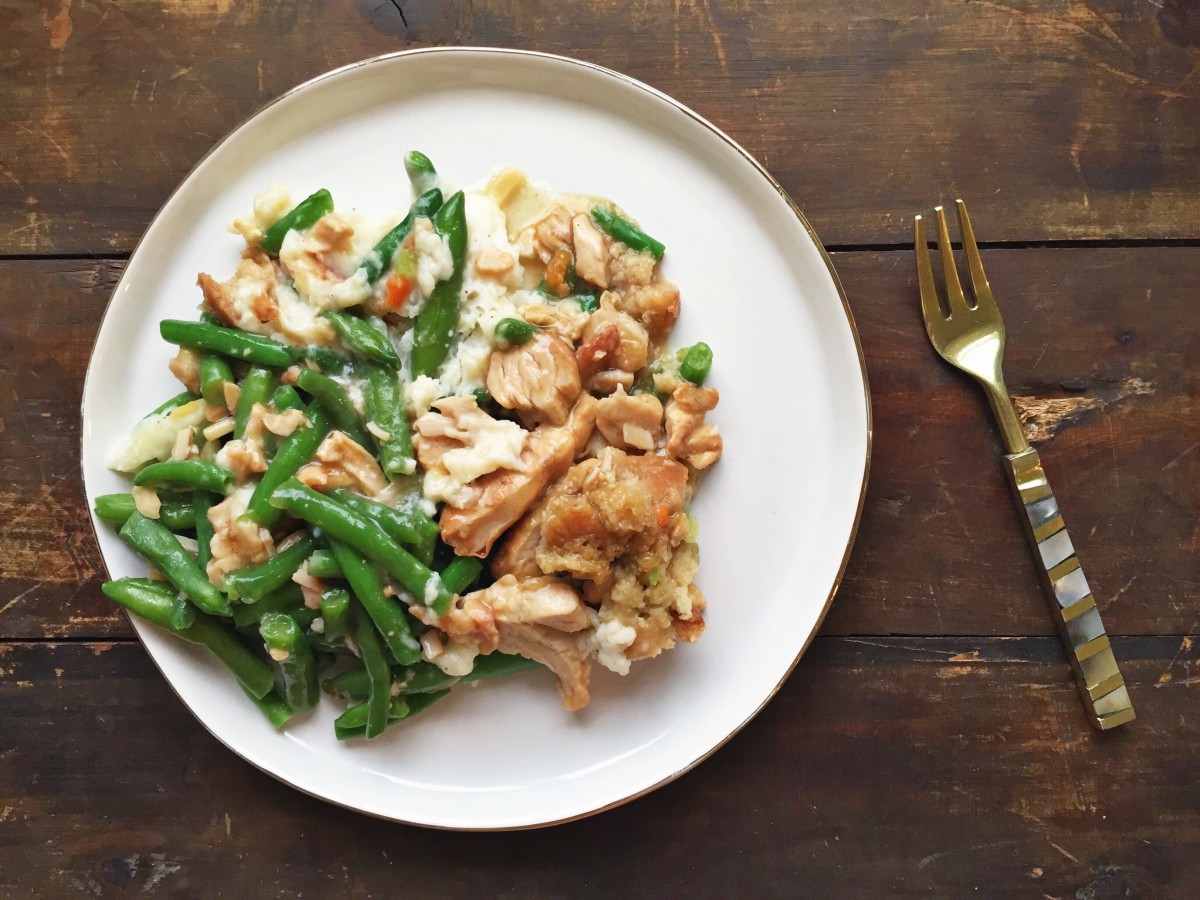 3. You will eat some of the same foods every day for months.
To me, this is awesome. With Jenny Craig, you don't have to count calories. You simply order from a wide-selection of breakfast, lunch, dinner, and dessert options, and mix and match them as you please. This plan brings me peace of my mind. I love that I don't have to worry about meal prep, counting calories, or spend any time thinking about what I'm going to do for my next meal. While this is awesome for me, I know there are people who prefer to have unlimited options and are willing to put in the extra work preparing foods and counting calories to have those unlimited options. To me, that's not worth it. It all comes down to knowing yourself to know what is the best way for you to lose weight.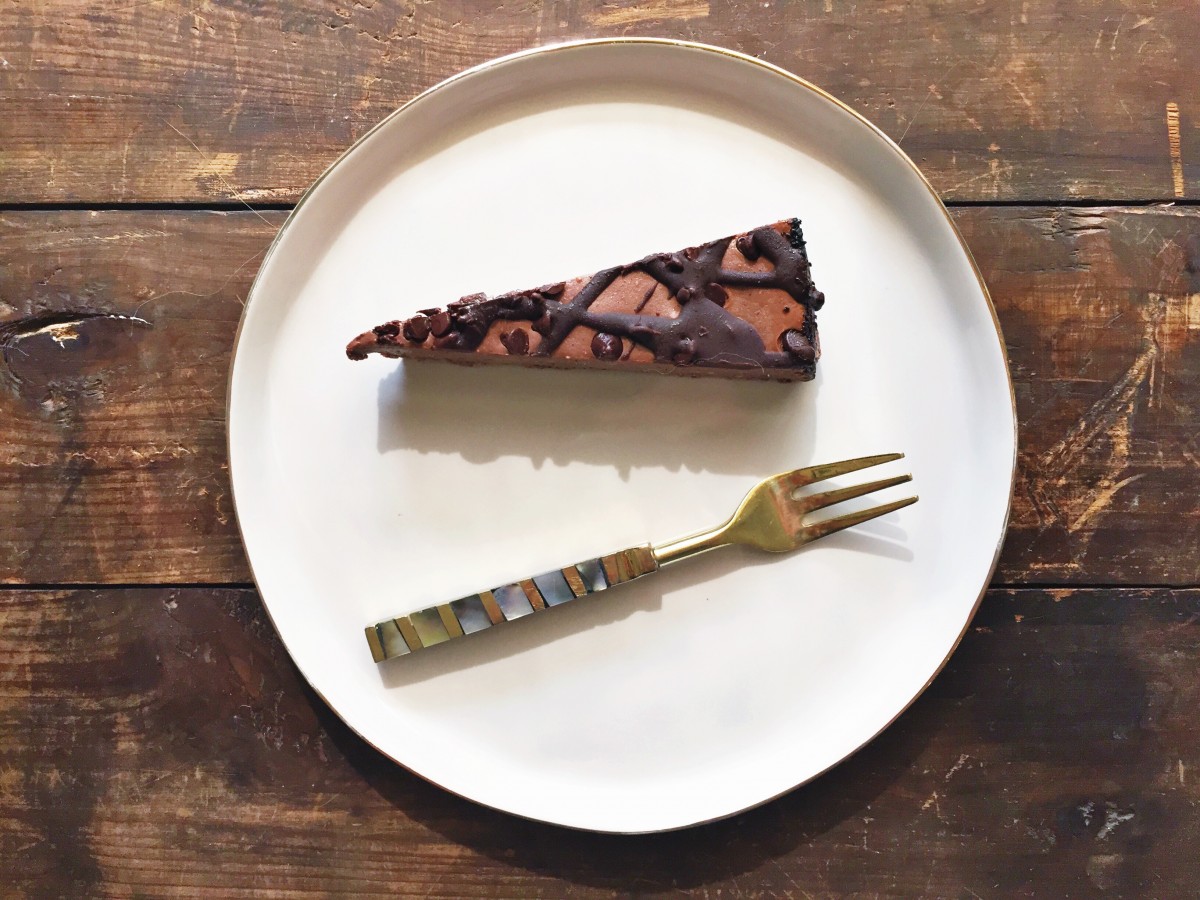 4. For the program to work you have to follow the program.
This may sound pretty obvious, but during your time in the program you're going to be put in situations that test your willpower. While you're on Jenny Craig you will celebrate anniversaries, birthdays, holidays, and vacations. These are all potential landmines that could stall your progress. That's why I recommend not going off-program at all for at least a month. That means bringing your own dinner to get-togethers, getting a water or Diet Coke when out at the bar, or eating your meal before heading out to a dinner event. During that first month you will be learning new eating habits, getting in a new rhythm with your body and the food, and building up willpower as you start to see results from your decisions. Then, by the time you do put yourself in a situation where you're eating out or celebrating with friends, you'll be able to listen to your body, make smart decisions, and avoid temptations you previously wouldn't have been strong enough to say no to. I told everyone and anyone that I was on the Jenny Craig program so they could support me and keep this in mind when we were out together. This really helped a lot, to have everyone from my friends and family to the bartender at the bar Josh and I like to go to cheering me on with my weight loss.
5. Bodies are complex things.
It boggled my mind at first that eating the exact same thing every week didn't mean I would lose the same amount of weight every week. Some weeks I lose 4 pounds*. Some weeks I lose a half a pound. While small weight-loss weeks can be frustrating, it's important to step back and see the big picture. I'm consistently losing weight, even if the amount of weight I'm losing isn't consistent. Stay positive, keep your chin up, and continue to make healthy decisions. If you follow the plan, you will lose weight.
Questions of the Day: Are you trying to lose weight? Does Jenny Craig sound like a good fit for you? Does anything I shared in this post surprise you?
*Results not typical. Members following the Jenny Craig program, on average, lose 1-2 lbs. per week. I received promotional consideration.
Connect with me on Instagram, Twitter, or Facebook to continue the conversation! And please SHARE with someone who you think would enjoy this post!