This past weekend while traveling with Stonyfield, I was treated to a two-night stay at the beautiful Woodstock Inn & Resort in Woodstock, Vermont. I fell in love with the property and could not stop snapping pictures the entire time I was there. I thought it would be fun to share my Woodstock Inn stay with you.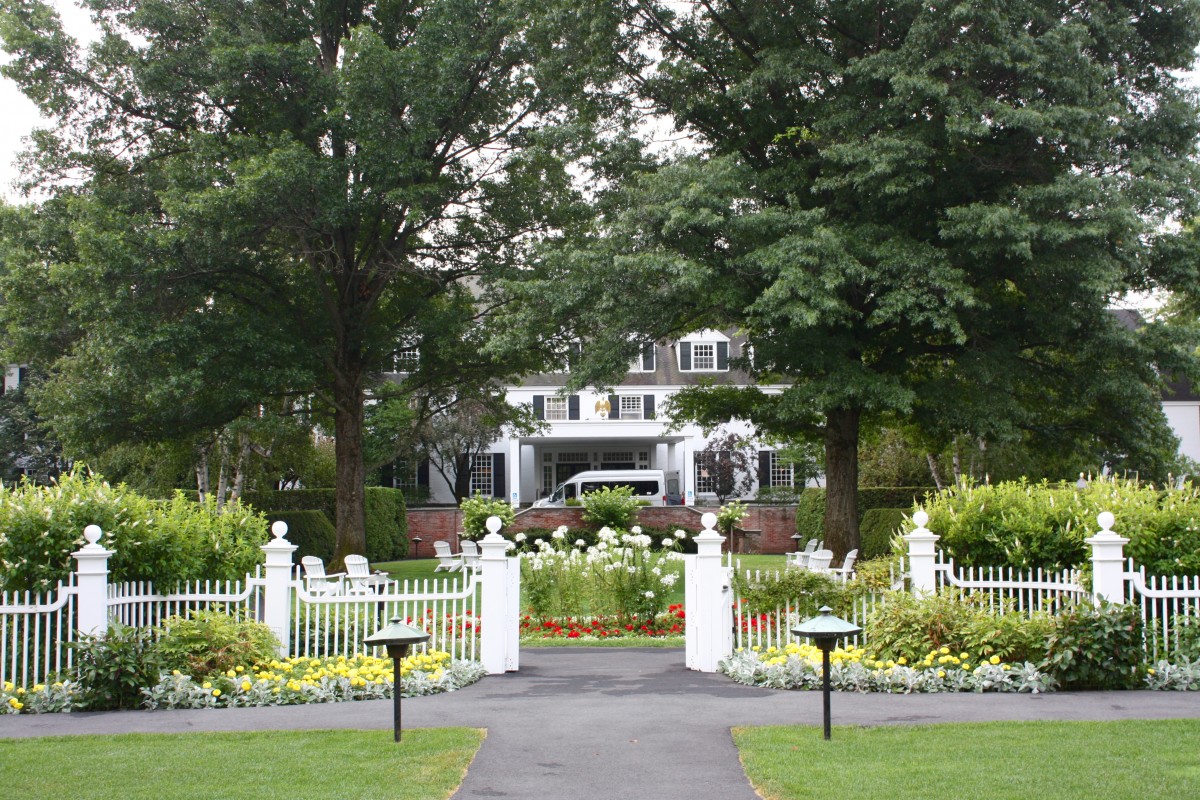 Nestled in the heart of a picture book town, Woodstock Inn & Resort was established by Laurance and Mary Rockefeller. The Inn is cherished for its preservation of New England history, heritage, and elegance. Driving up to the Inn, the New England charm was already readily apparent.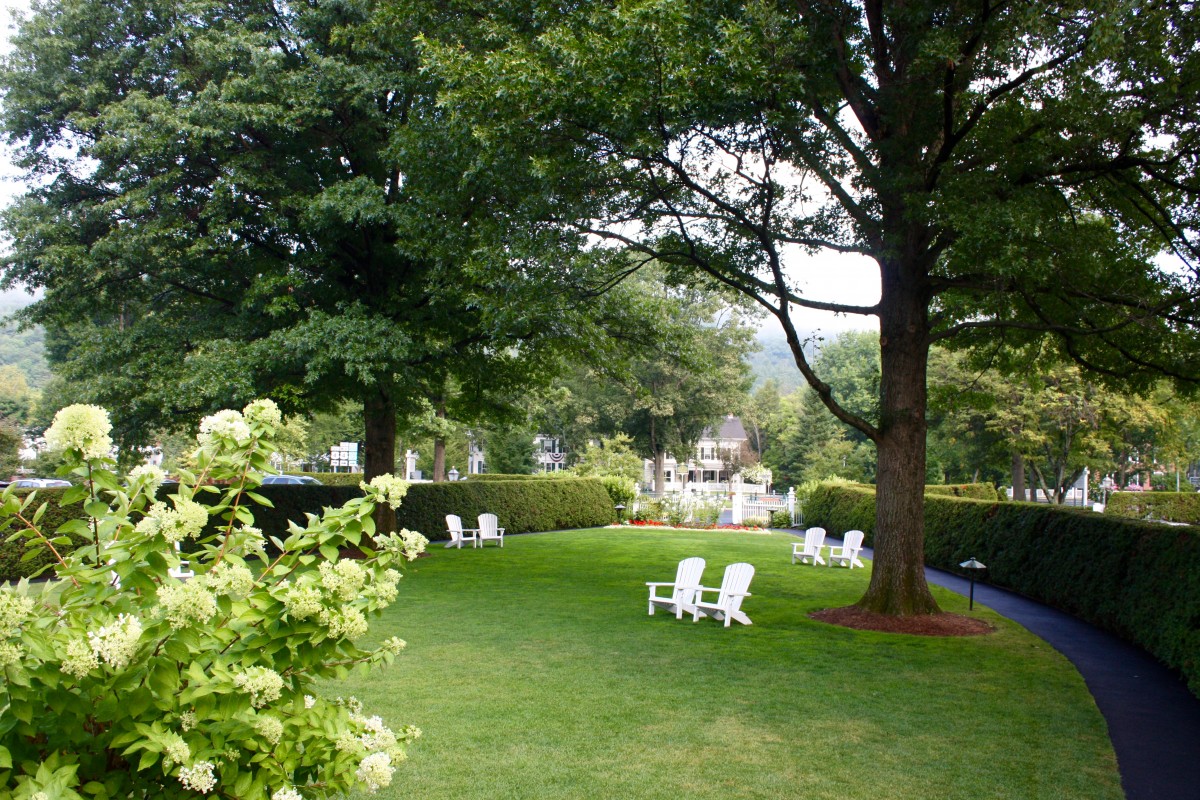 Check out those beautifully manicured lawns.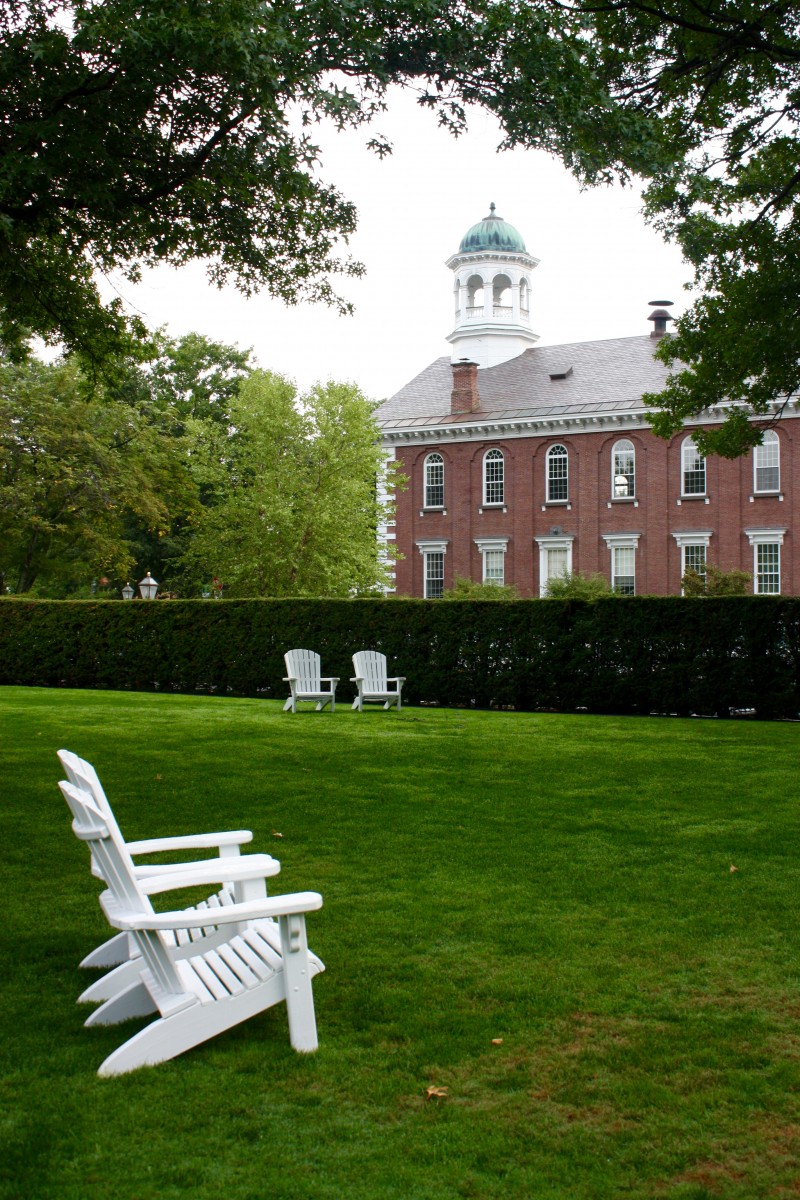 What I would give for an extra day to curl up on one of those lawn chairs with a good book and a glass of wine.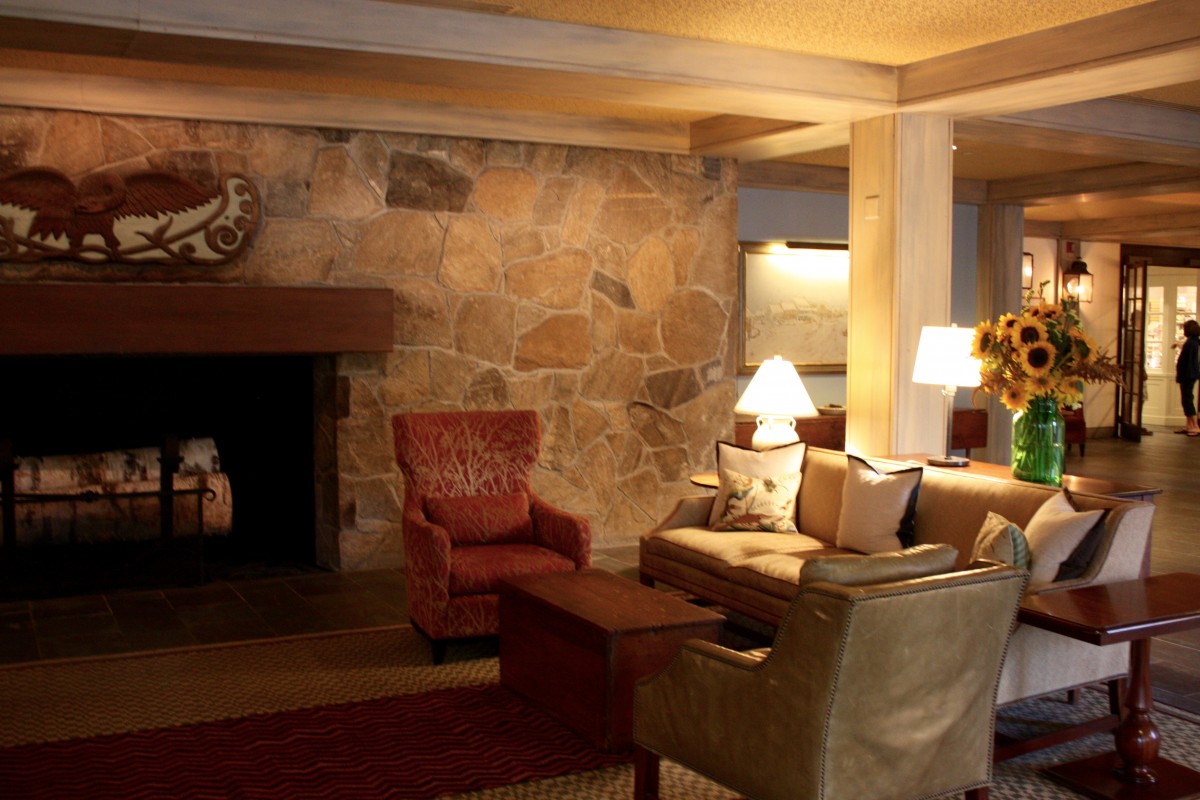 I absolutely love the decor of the Inn and could not get over the upscale rustic touches. Check out that vase of fresh sunflowers!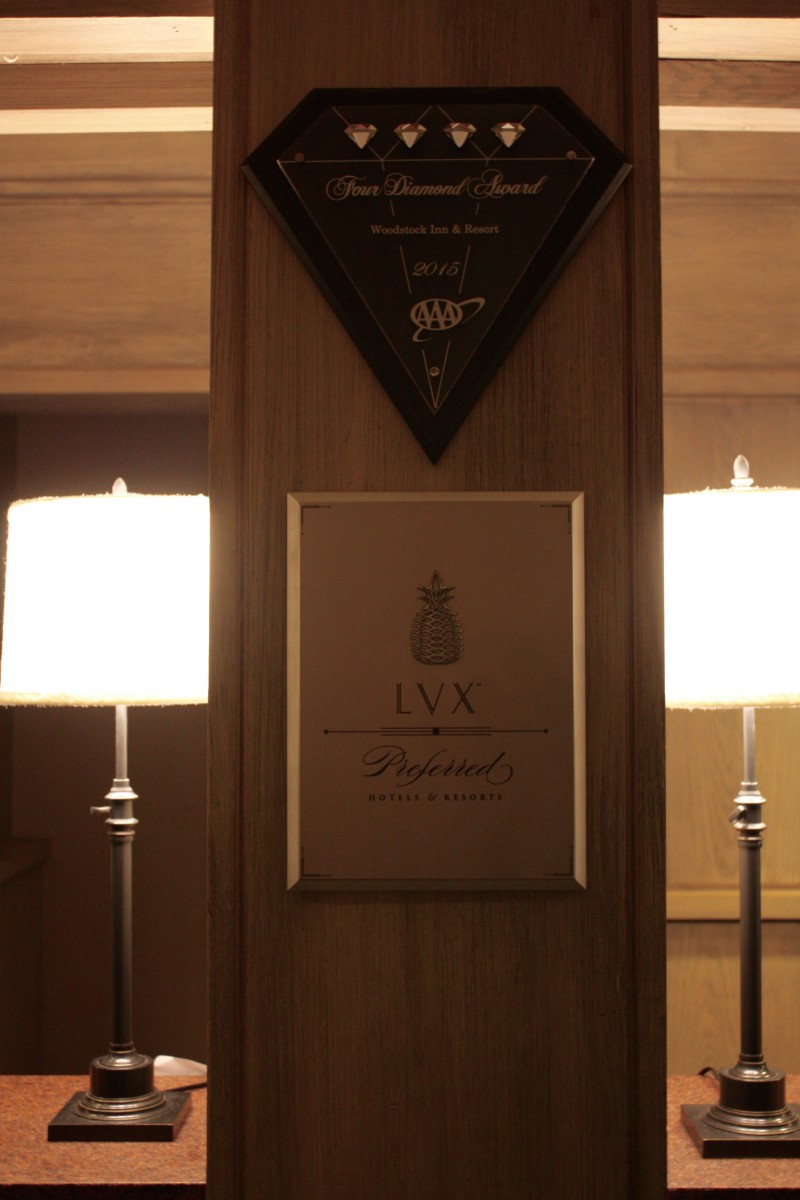 The Woodstock Inn is a AAA four diamond resort and a member of the LVX Preferred Hotels and Resorts. Everything about this hotel oozed laid-back luxury.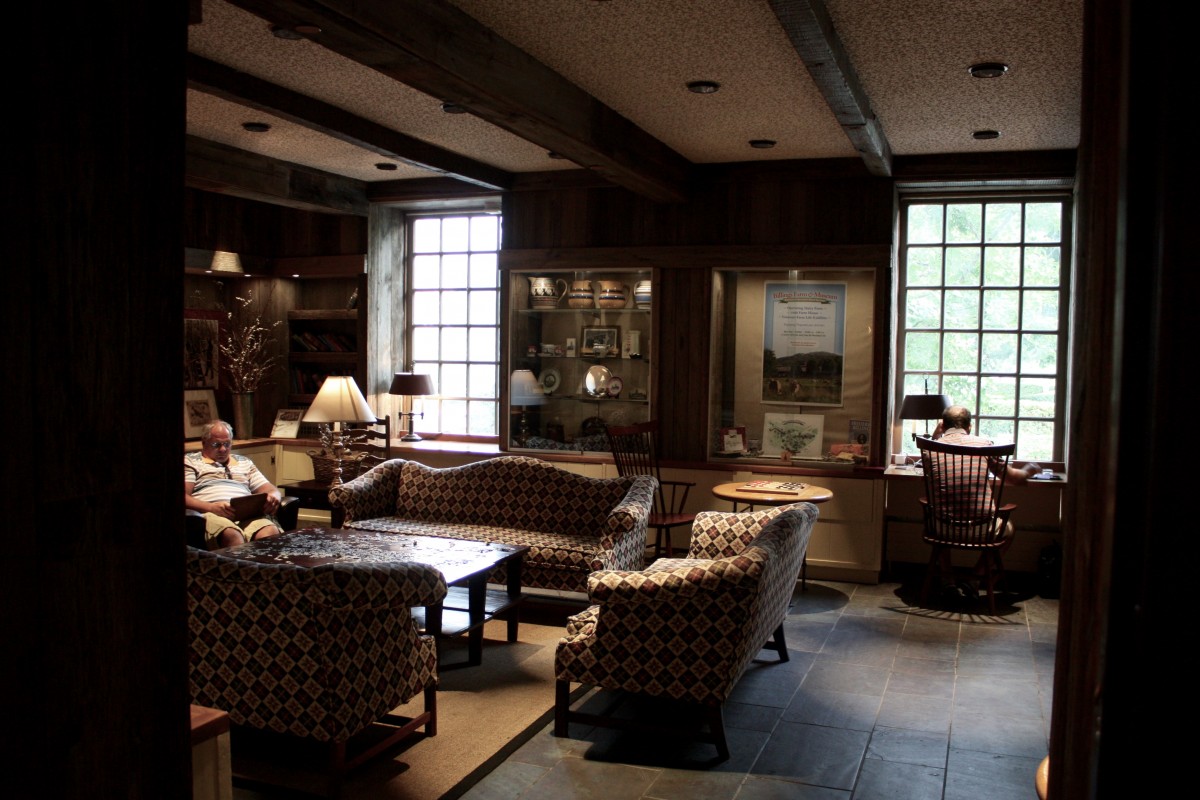 The resort has everything from a pool to a spa to fitness classes, a golf court, tennis courts, bird watching, fishing, skiing, hiking and biking. I was go-go-going the entire trip so I did not get to fully explore the resort, but I absolutely loved this sitting parlor and game room. I would love to spend a cold winter day cuddled up in there with Josh and some hot cocoa!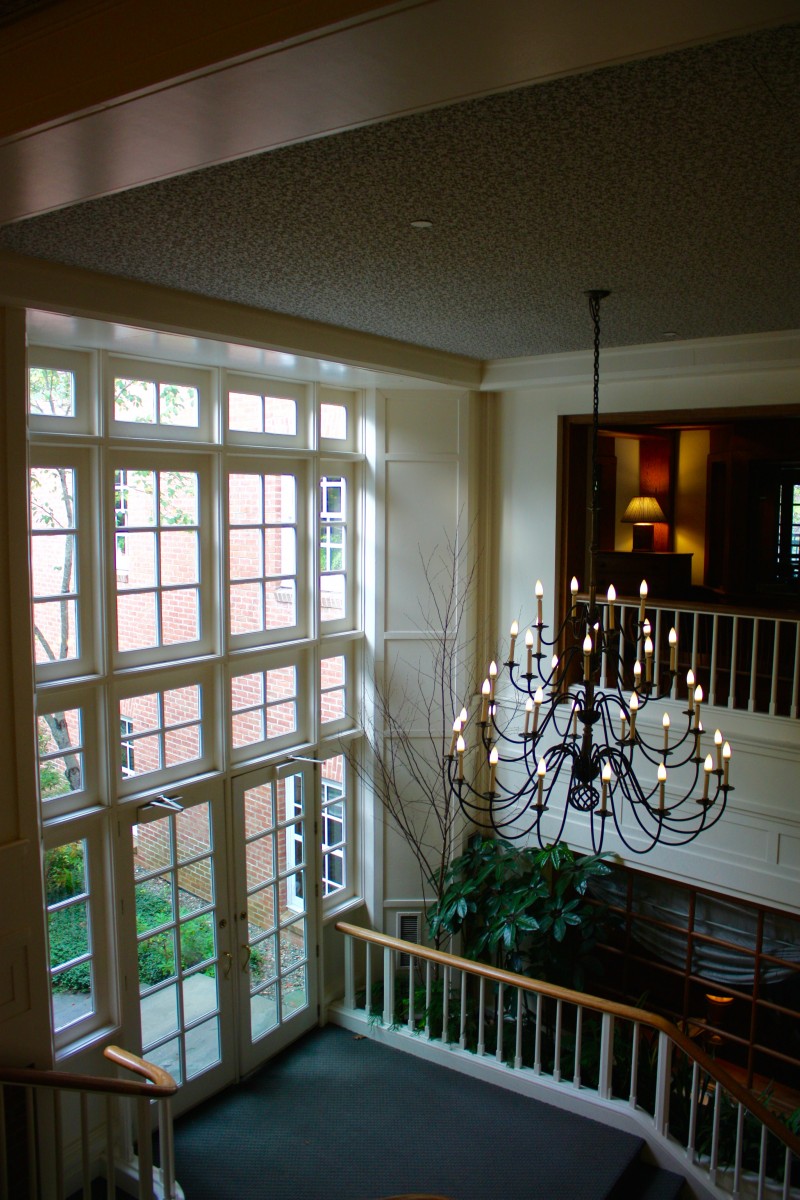 A beautiful staircase that I'm sure leads somewhere exciting. I never got a chance to find out where it goes.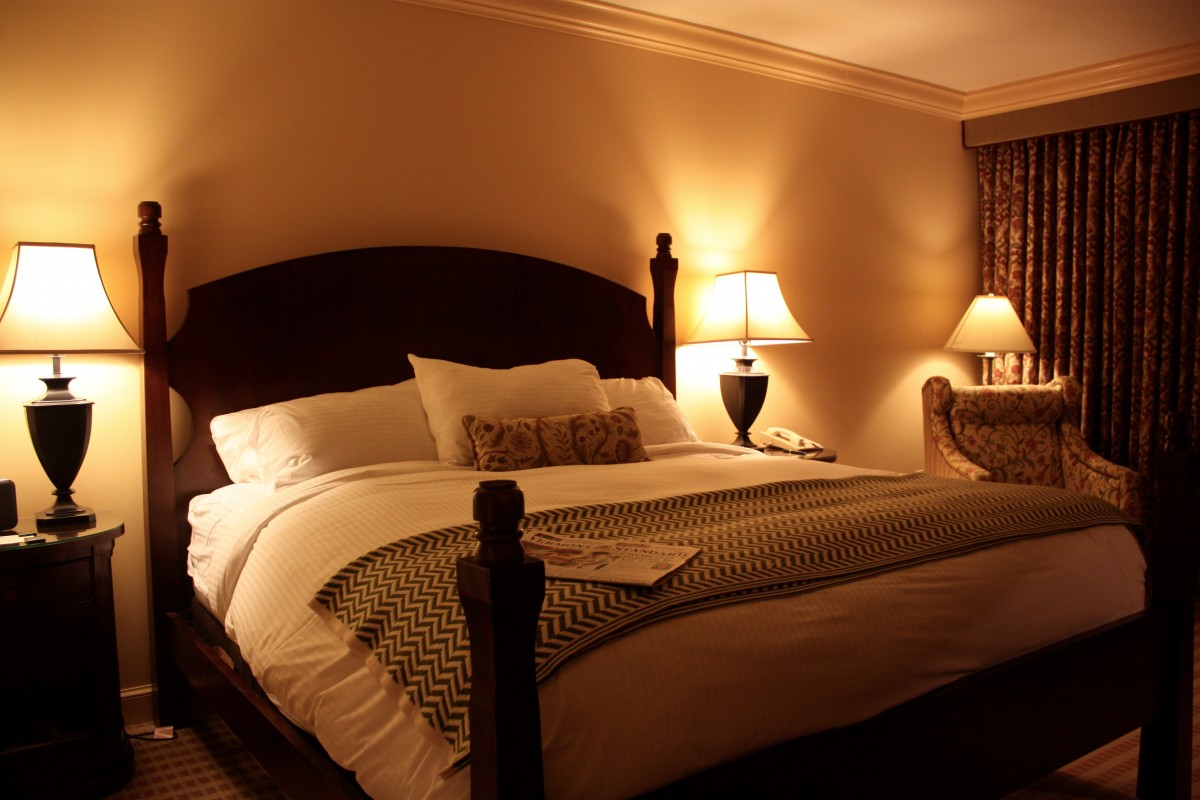 Where I did spend a good chunk of time was my room. Oh my goodness you guys, this bed. We came back late and absolutely exhausted each night. As soon as my head hit the pillow I was enveloped by sweet, sweet sleep.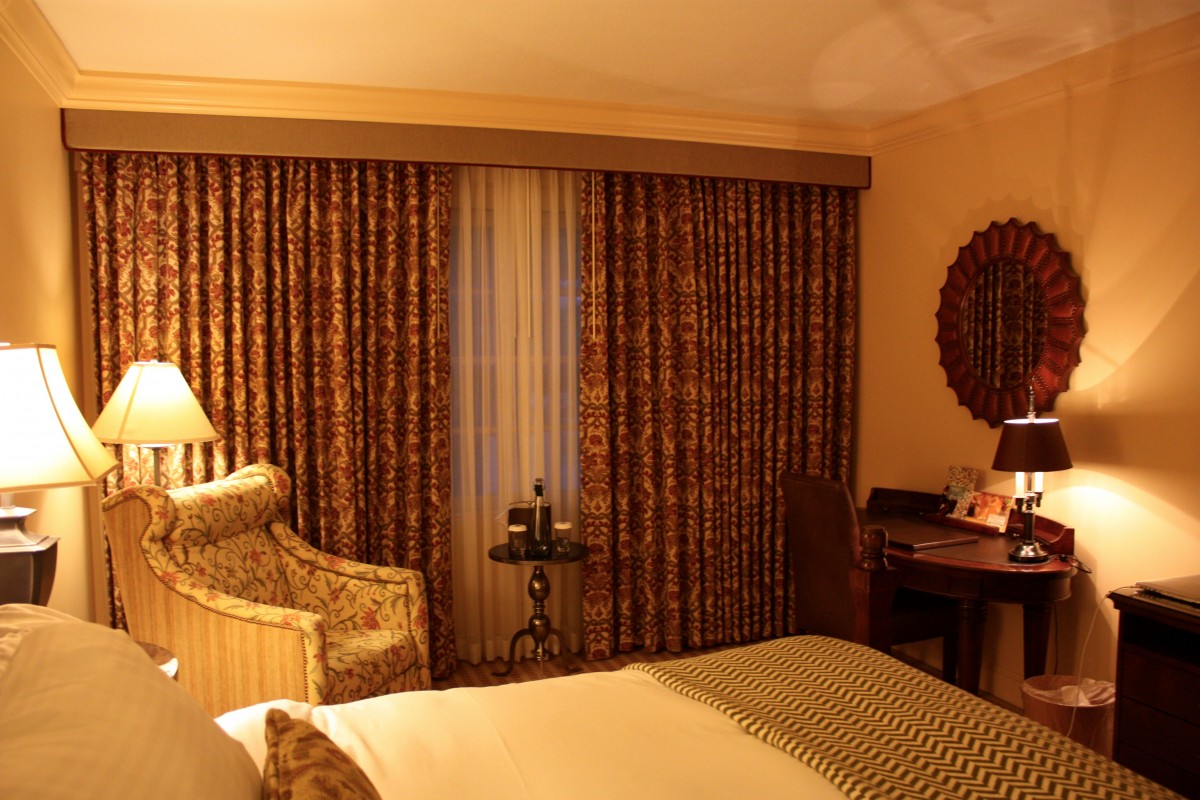 Another snapshot of my room.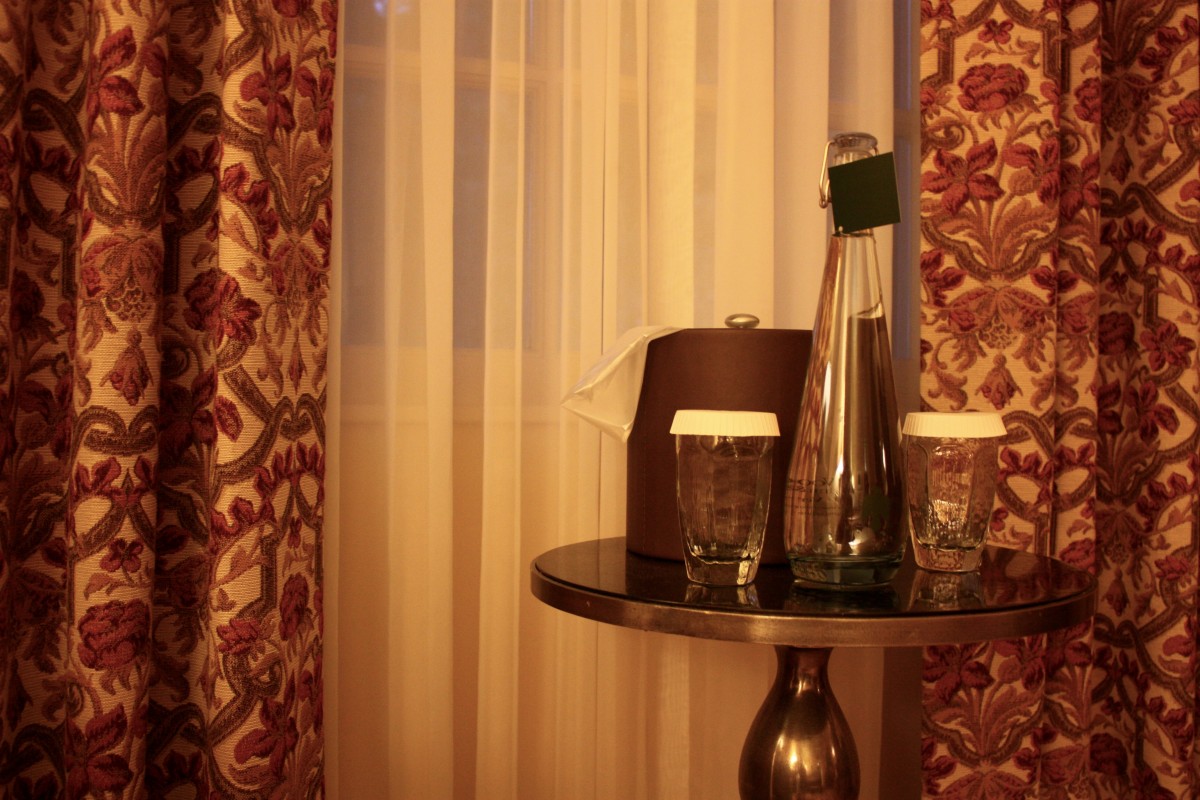 I really appreciated the complimentary bottled water in every room. Perfect for pouring a glass before bed or to take medicine with in the morning.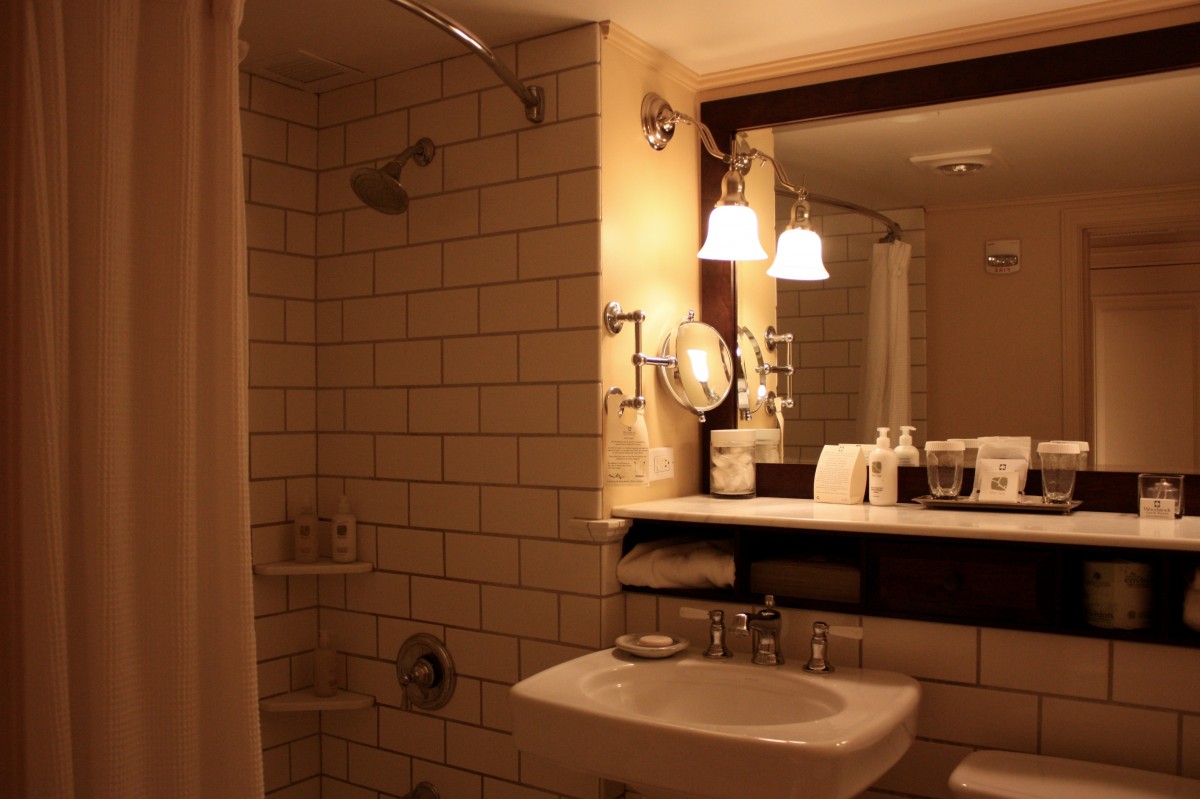 I was in love with this bathroom and all the little details. I love the idea of a recessed bathroom mirror to create extra counter space.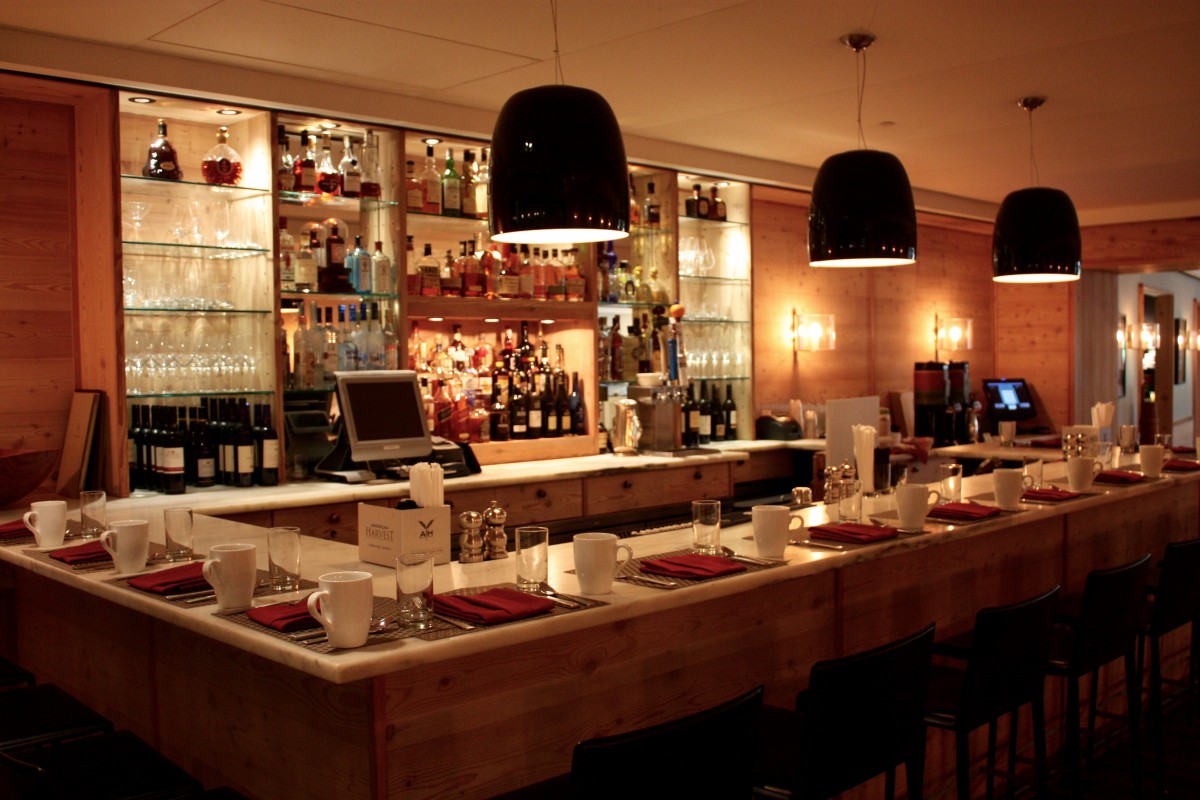 There are four restaurants at the Woodstock Inn & Resort. We ate at The Red Rooster, a AAA Four Diamond restaurant, for dinner the first night and breakfast the next morning.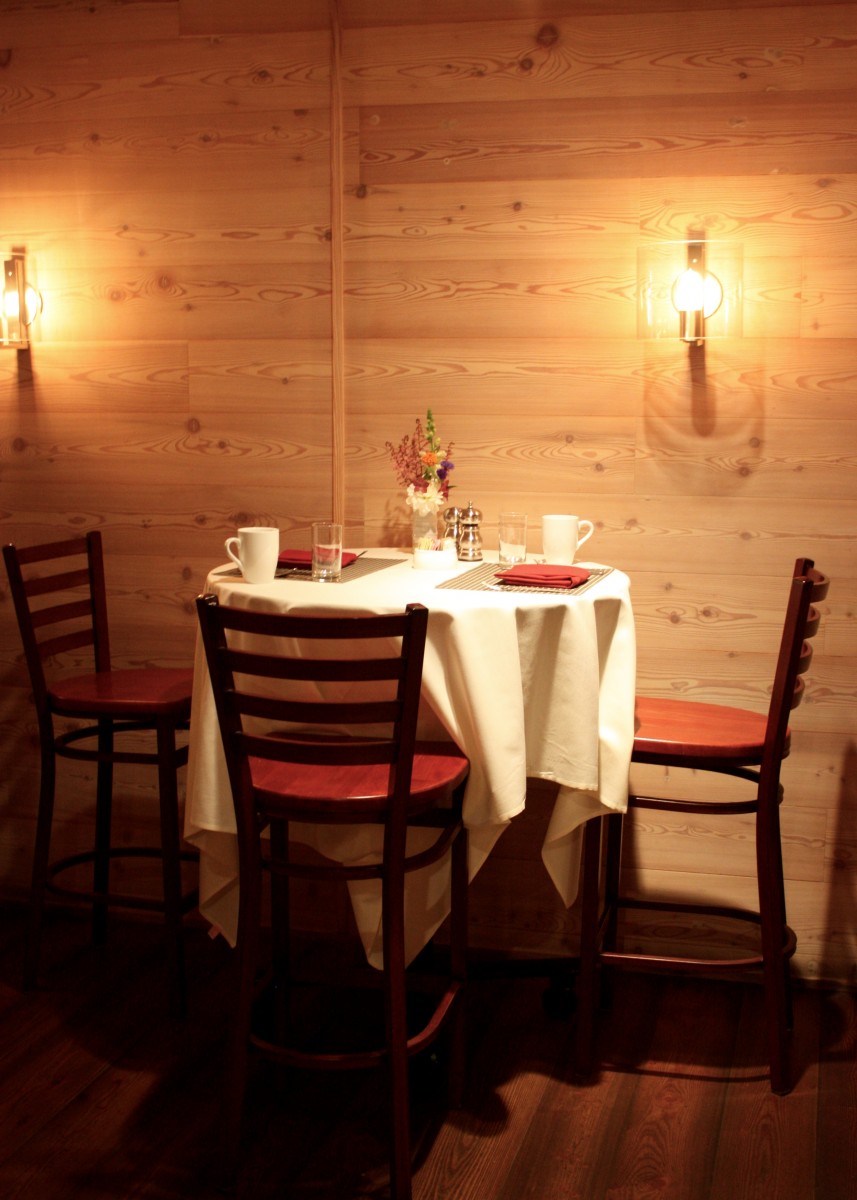 I love exploring new places through their food, so I was very excited for the opportunity to eat at a restaurant that places an emphasis on local, sustainable, and seasonal offerings.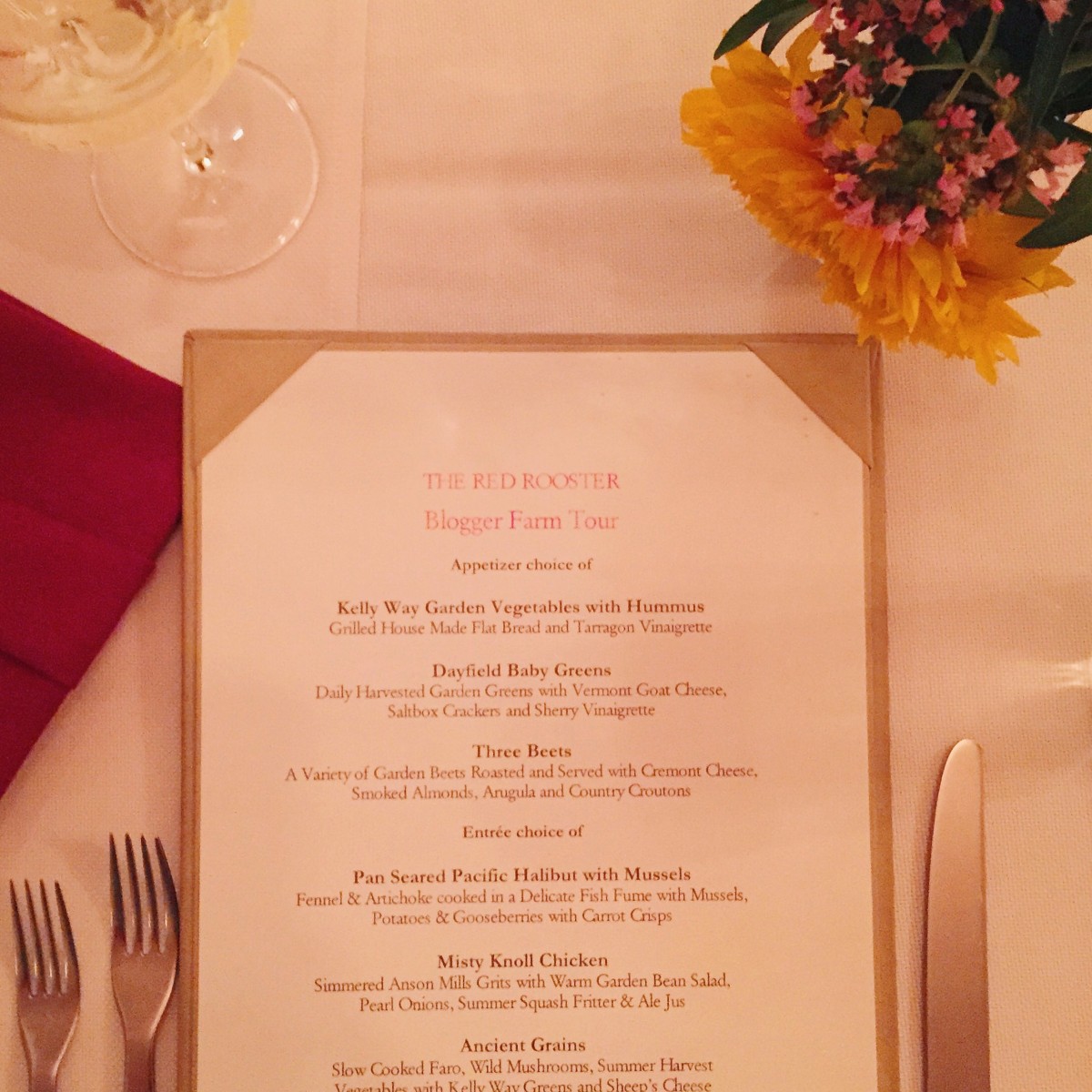 Check out the amazing menu they created just for us!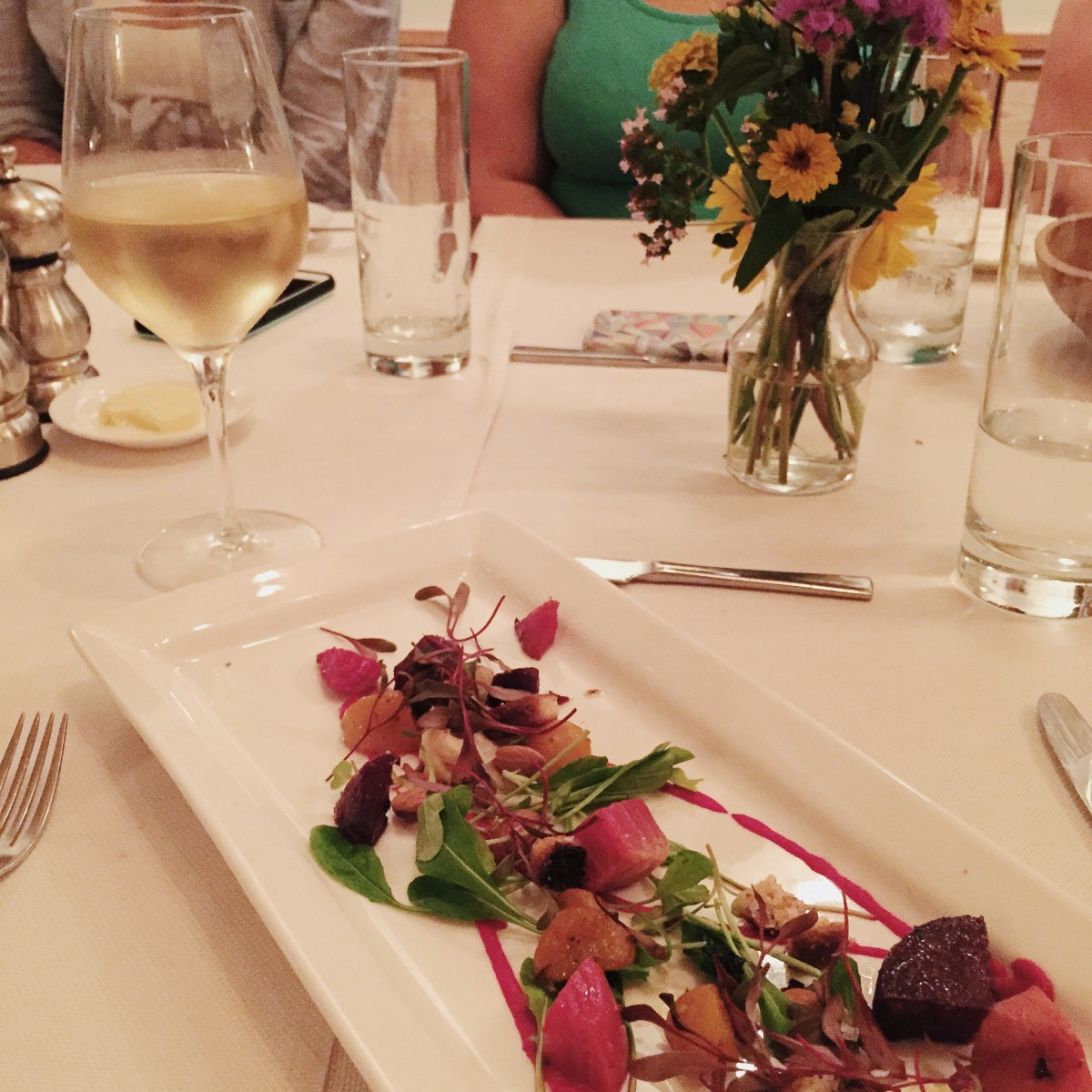 This beet salad was exceptional.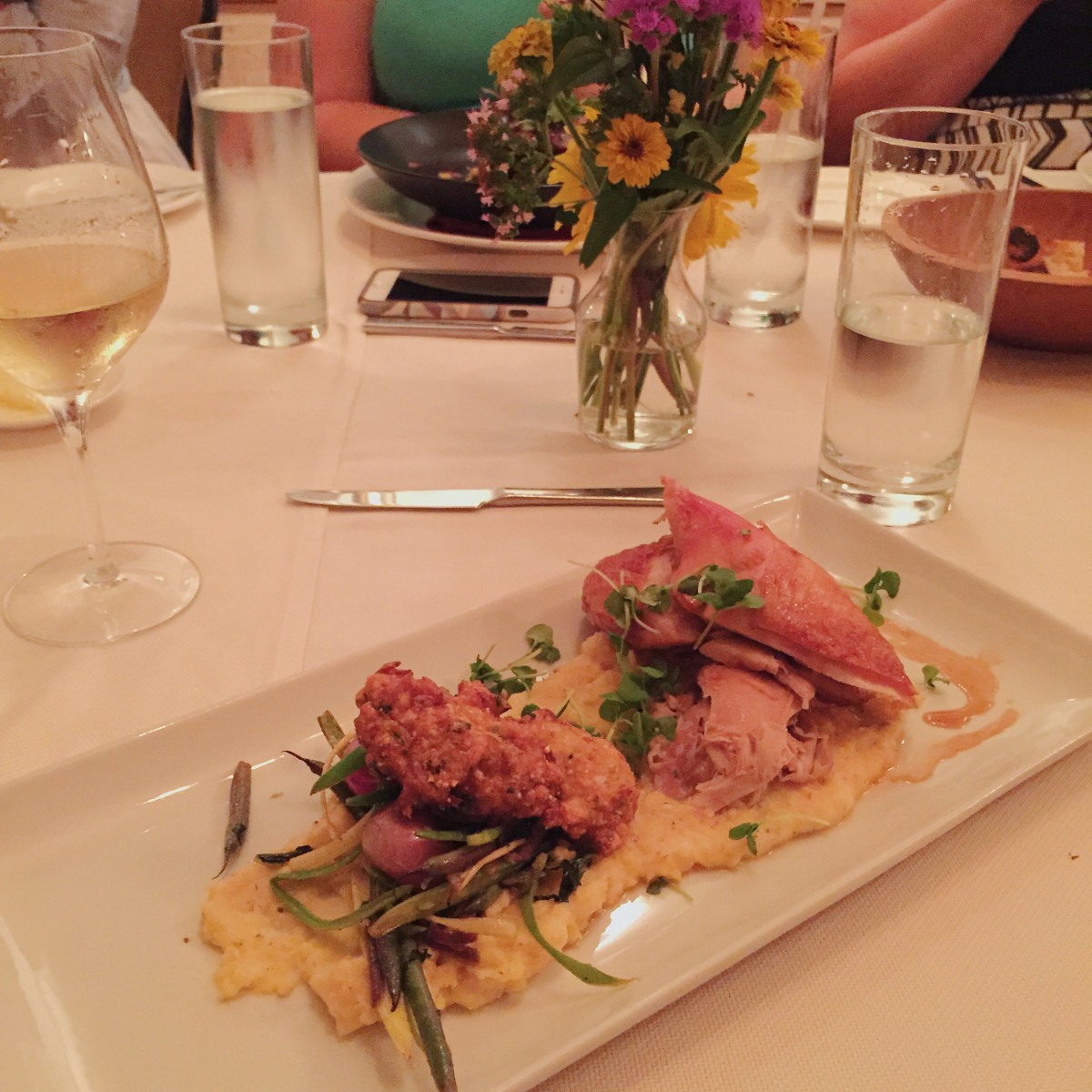 Chicken with a summer squash fritter over grits.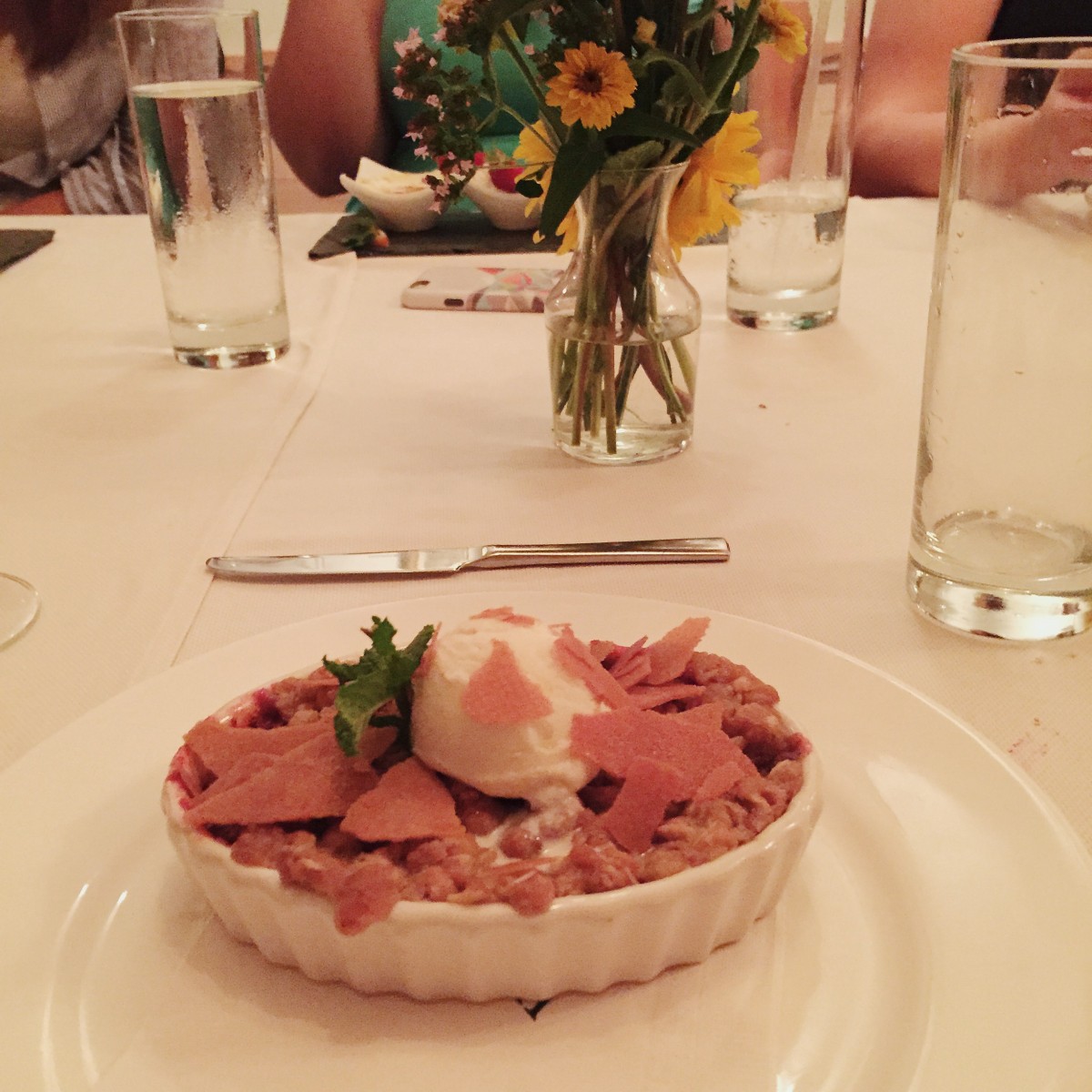 And a fabulous berry cobbler for dessert. I left the meal very stuffed but very happy.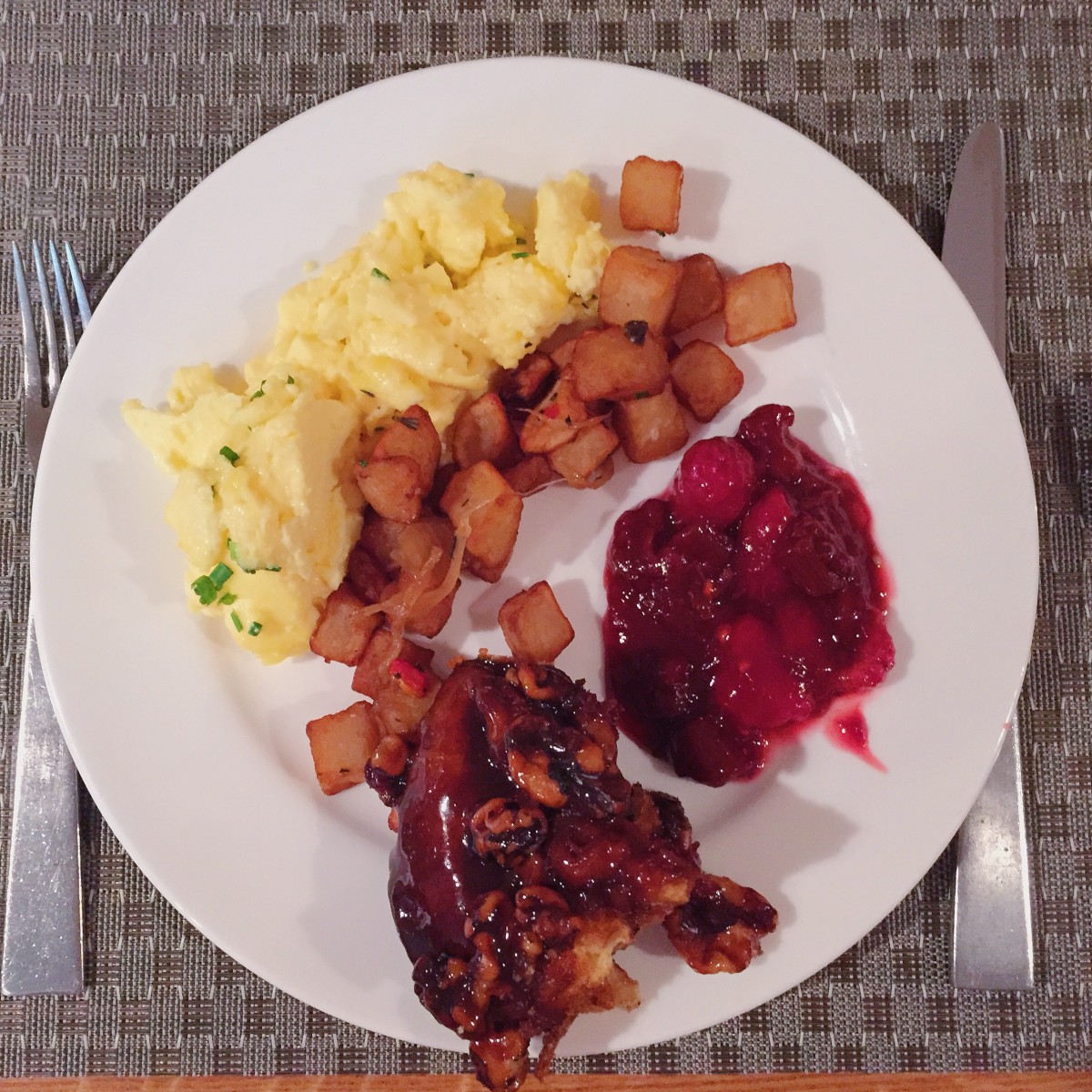 For breakfast we were treated to a breakfast buffet that was so big it took up two rooms. There were made to order omelets, a local bakery section, a breakfast parfait station, and a buffet of eggs, pancakes, French toast, bacon, sausage, and all the breakfast fixings.
I sampled a little bit of everything and loved it all. They had a berry compote (and fresh whipped cream!) that was meant to go on French toast, but in favor of saving some calories I skipped the French toast, ate the compote by itself, and helped myself to a big portion of pecan cinnamon roll instead. 😀
In case you couldn't tell, I was absolutely blown away by the Woodstock Inn & Resort. Their amenities, staff, and lodging were all top notch. I've told Josh more than a few times already that we need to look into planning a vacation in Woodstock, Vermont!
Questions of the Day: Have you been to Woodstock, Vermont? Does the Woodstock Inn & Resort look like a place you'd like to stay? What's the best meal you've had at a hotel?
Thanks to Stonyfield for covering my travel on the Stonyfield Farm Tour!