Visiting Machu Picchu was an absolutely incredibly experience. It was a true pinch-me moment that I made sure to try and soak in as much as possible in the moment. I can still close my eyes and be instantly transported back to standing on the mountain, feeling the wind on my face, and seeing the lush greenery all around me. It completely lives up to the hype and I get why it's one of the 7 wonders of the world.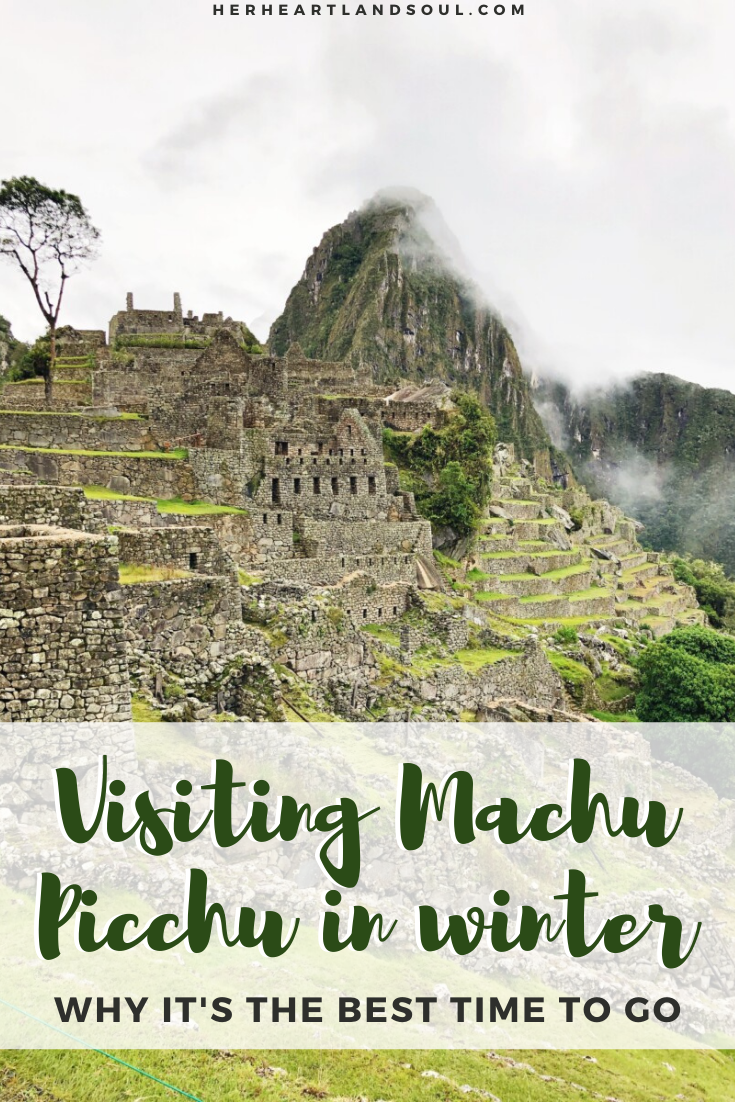 Pin me!
Machu Picchu in Winter
Part of what made my visit so special was that I was one of only a dozen people in Machu Picchu that day. And at the very end of the day I was the last person inside! It was magical. Everyone typically visits Machu Picchu in the summer, leading to Disney World-like crowds and lines. We're talking hours-long waits just to get on a bus to take you up to the entrance and crowds everywhere you look.
When you go in the winter you can have the place to yourself. It's still in the 60's and the weather is beautiful, but there will likely be rain showers as it's the wet season. I actually loved it because it made everything moody and mystical. The rain was never bad, it was a light sprinkling, and then it would pass and the sun would reappear.
If you're willing to get wet, it can be one of the best ways to feel like you're getting a private tour of the Incan citadel set high among the Andes Mountains.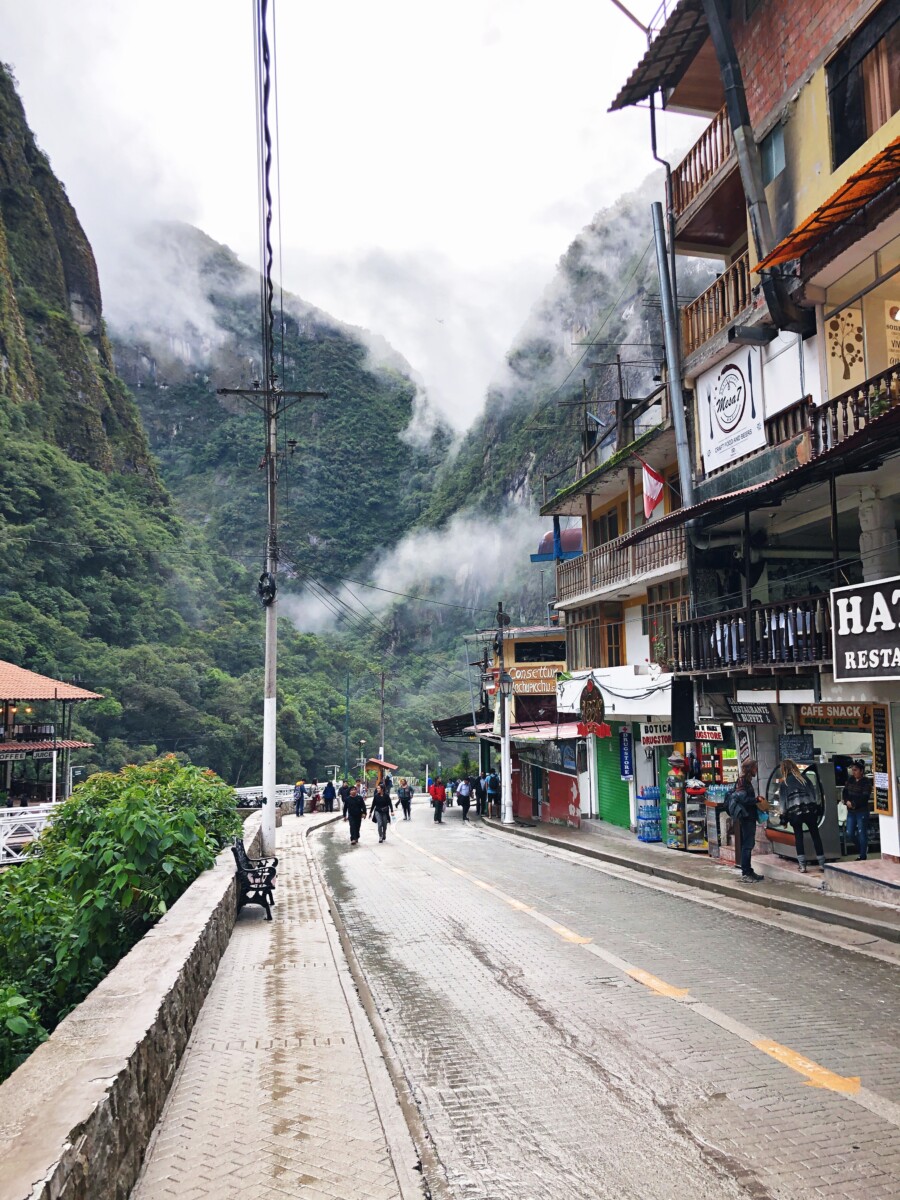 After you get to Aguas Calientes by train you walk to a bus stop to take you on a 30 minute ride up the mountain to the entrance of Machu Picchu. The bus ride up was a destination on its own.

Once you get to the entrance of Machu Picchu you can meet up with your pre-arranged private tour guide or find one there. I highly recommend having a tour guide walk you around Machu Picchu as it is not that expensive and gives you so much more insight into the history of the place than you would get walking around on your own.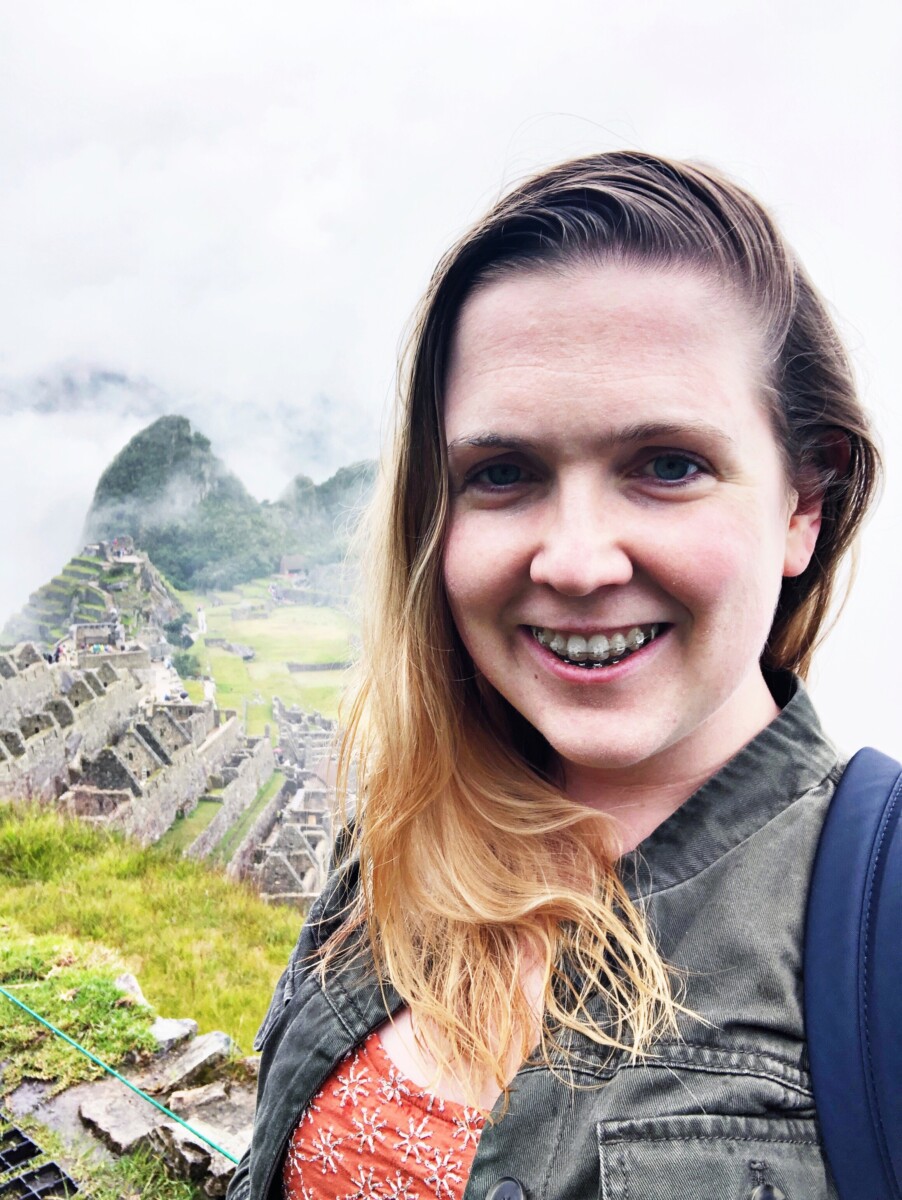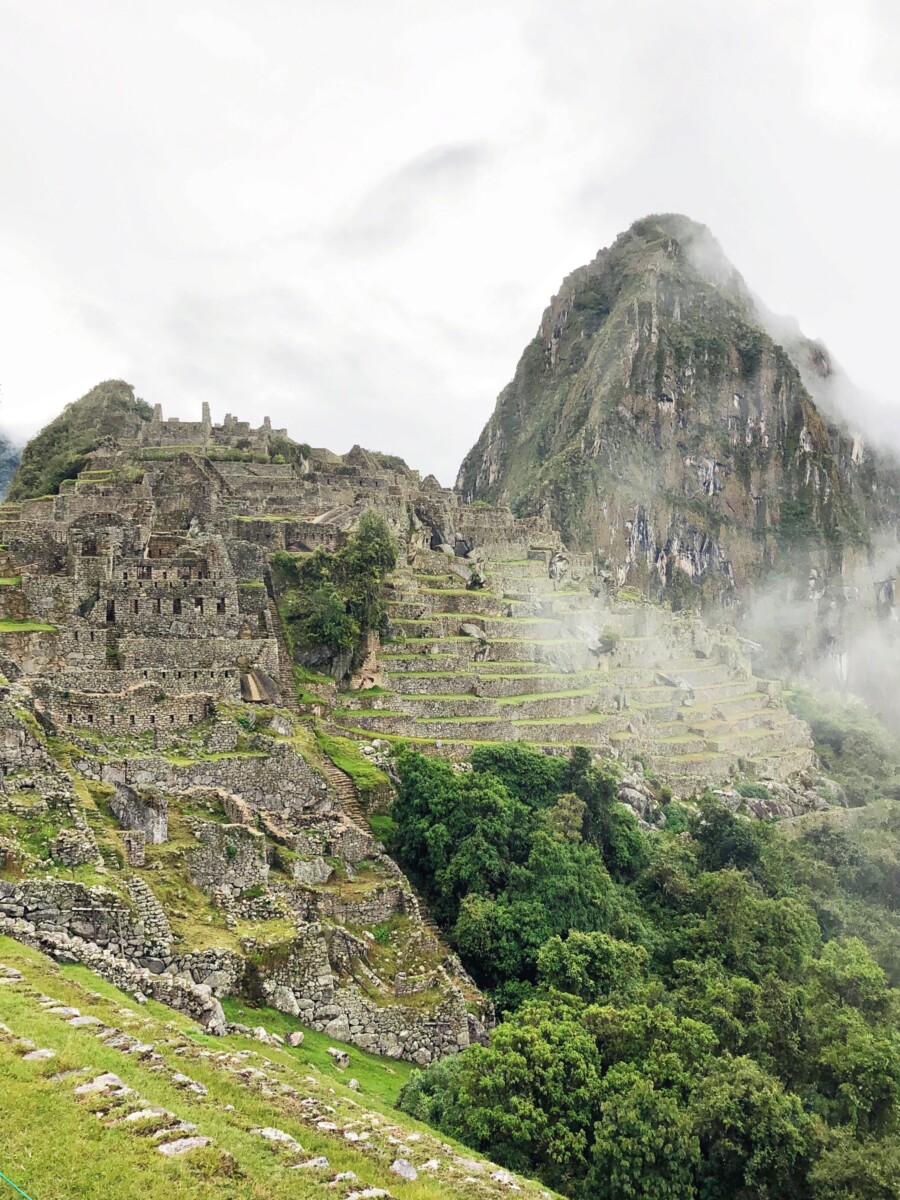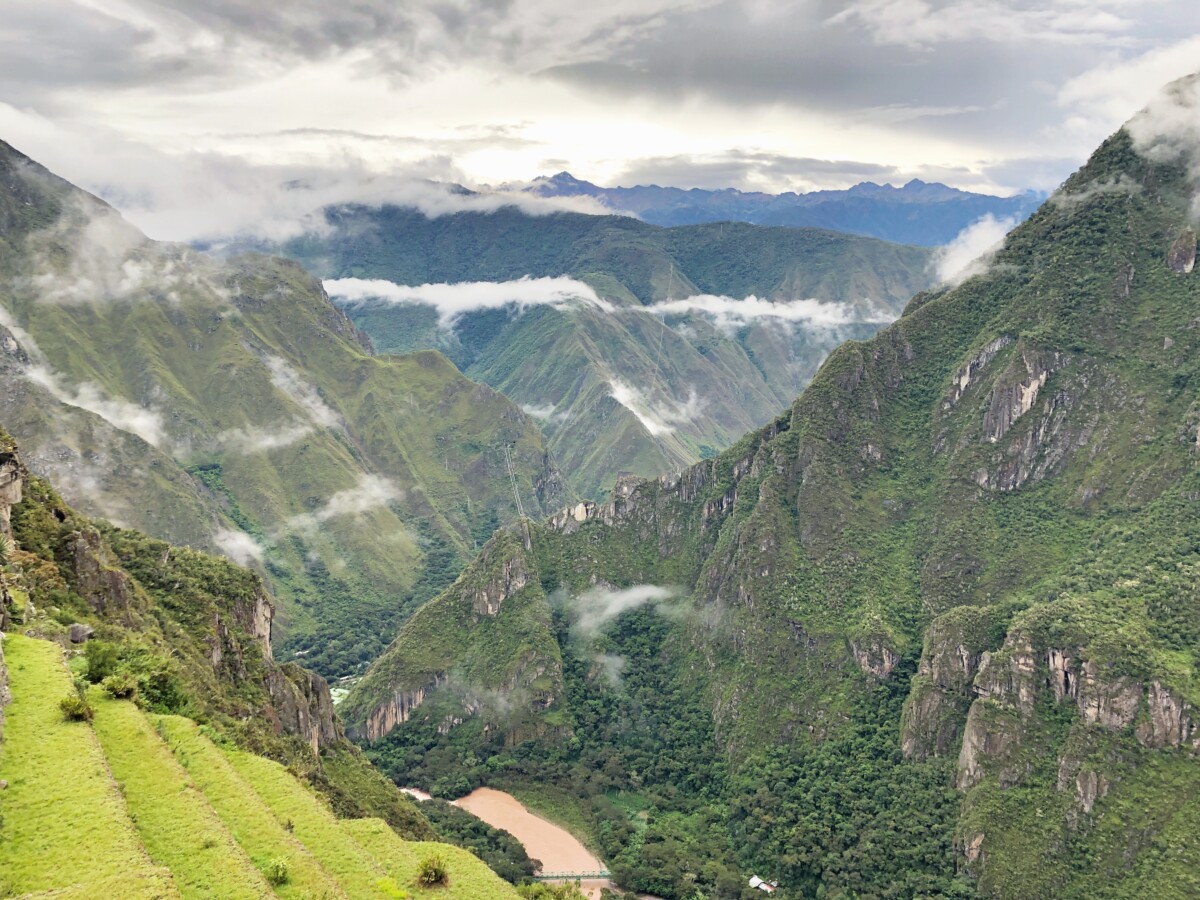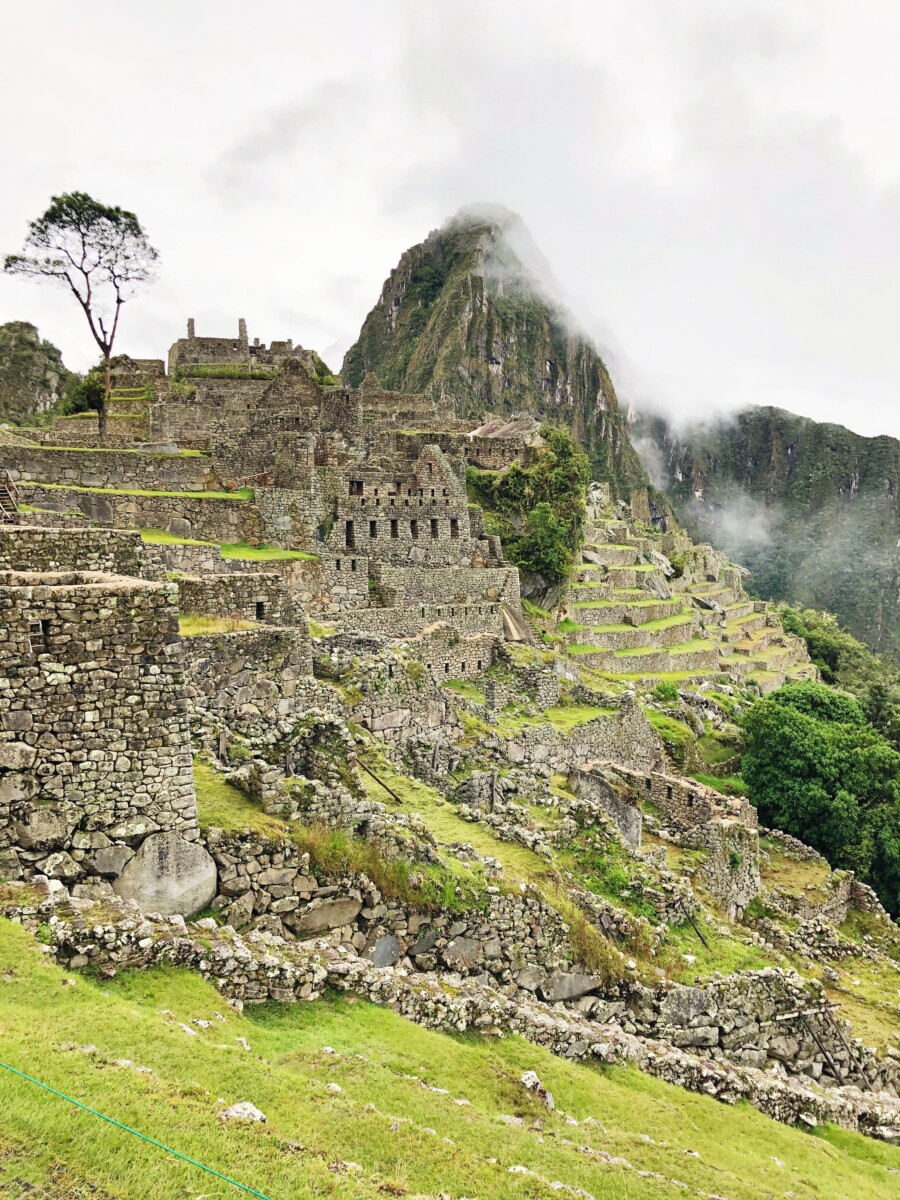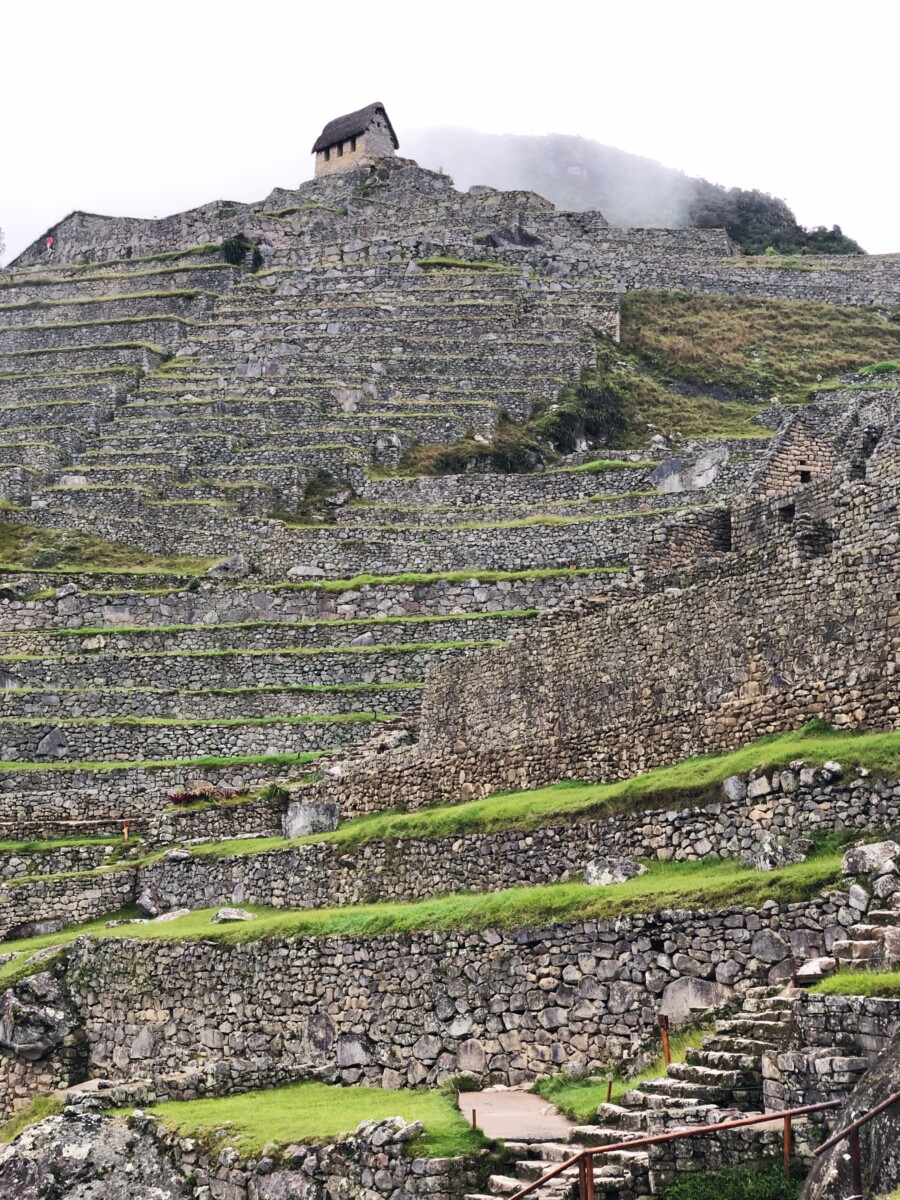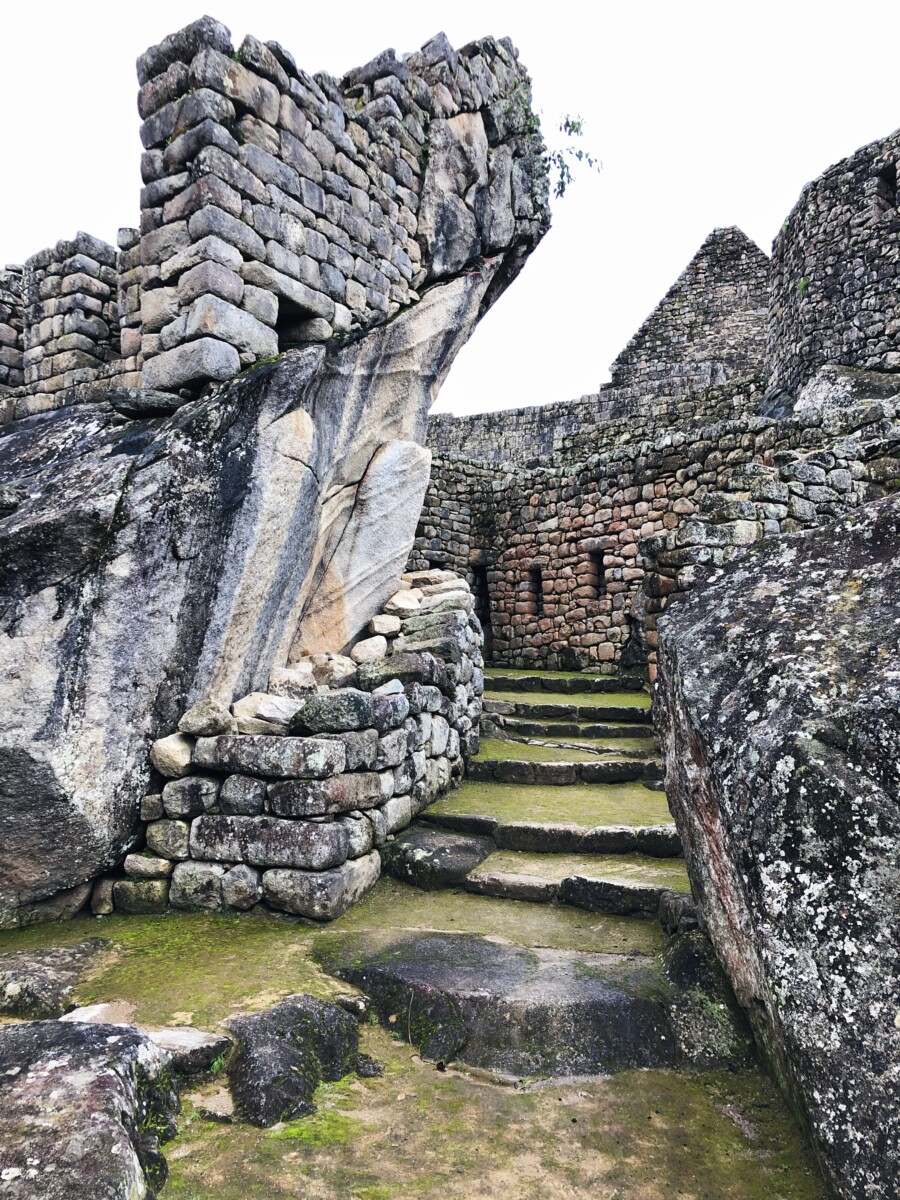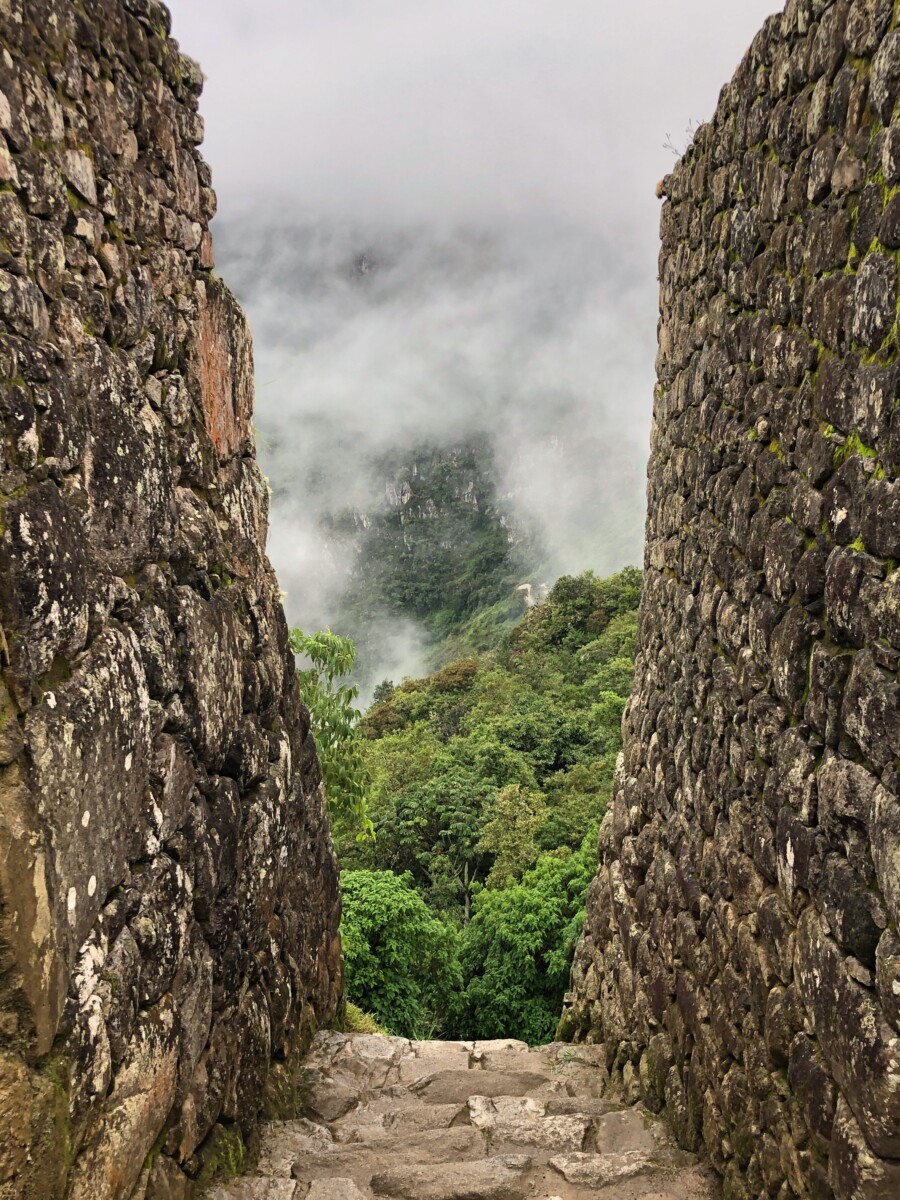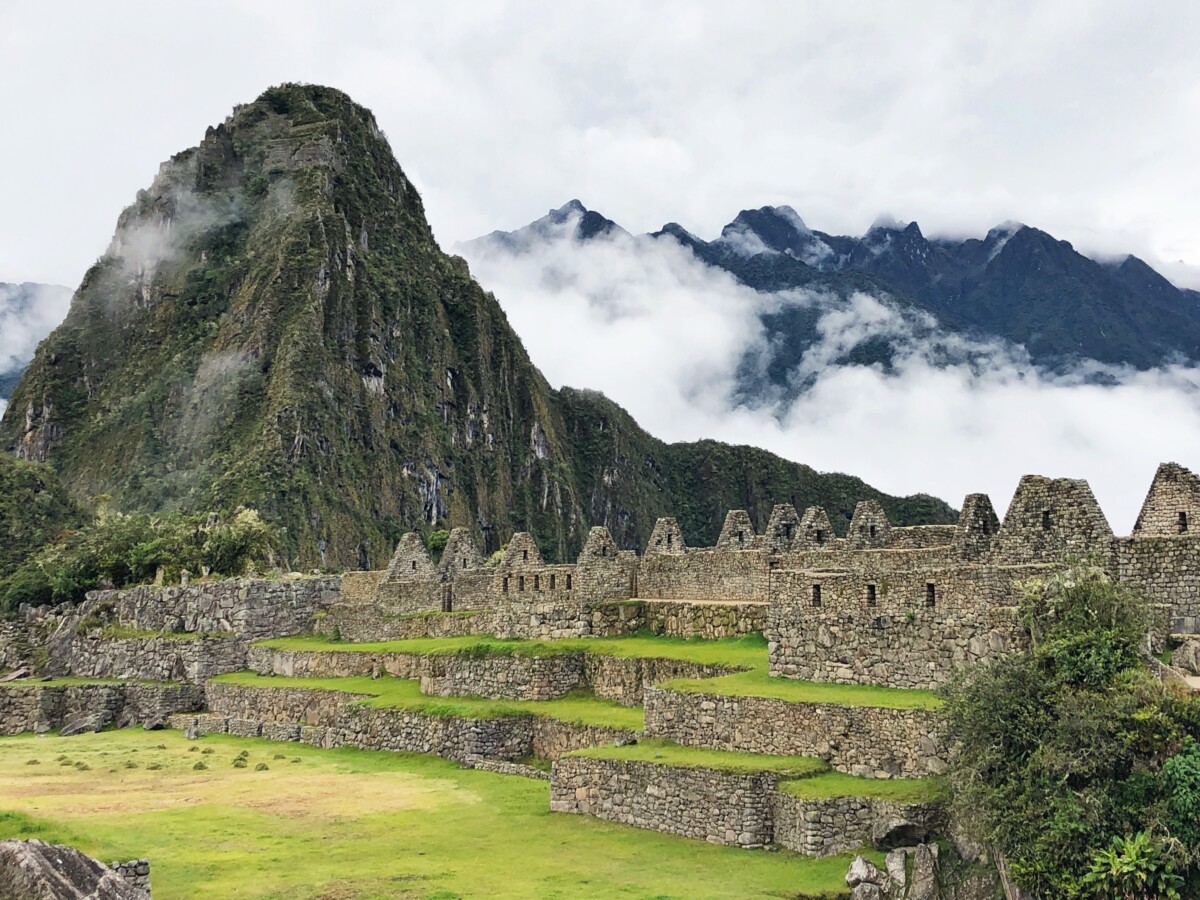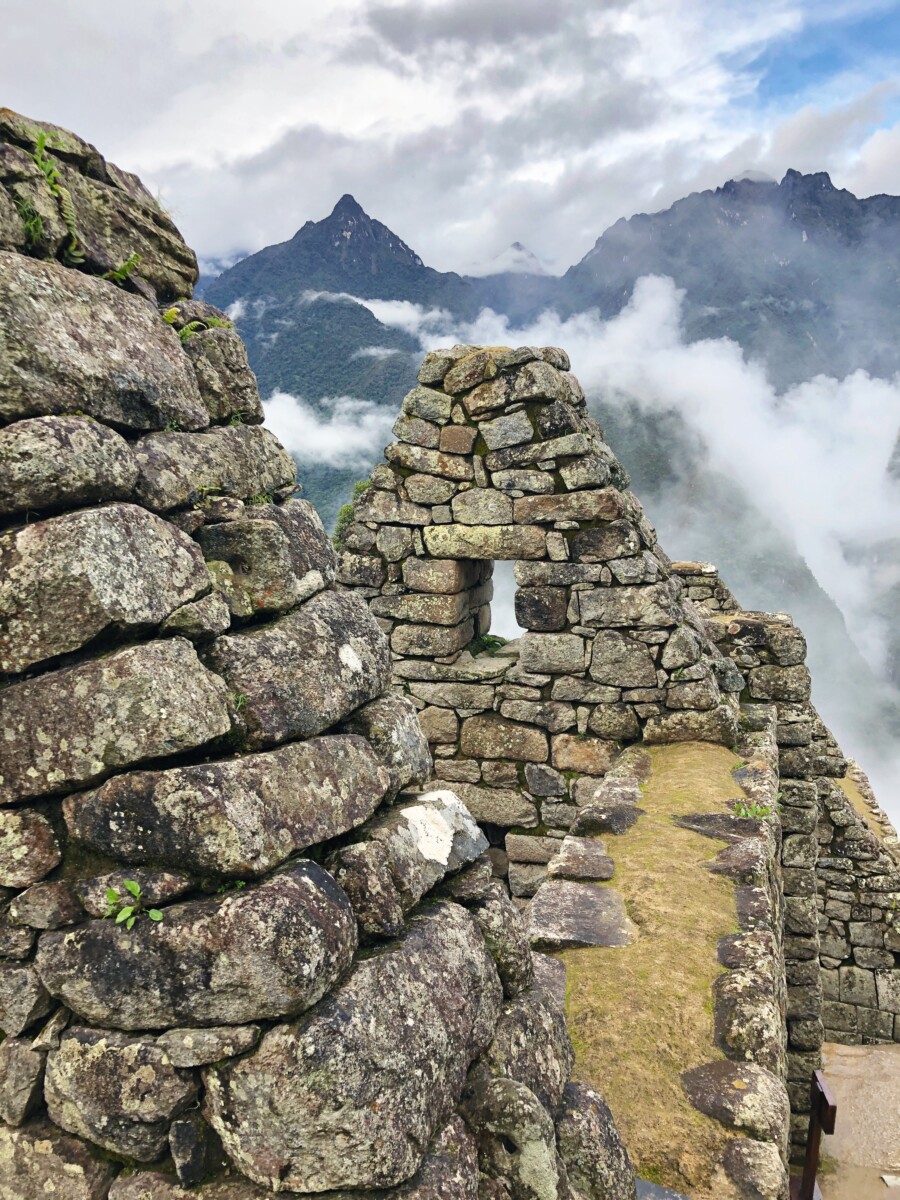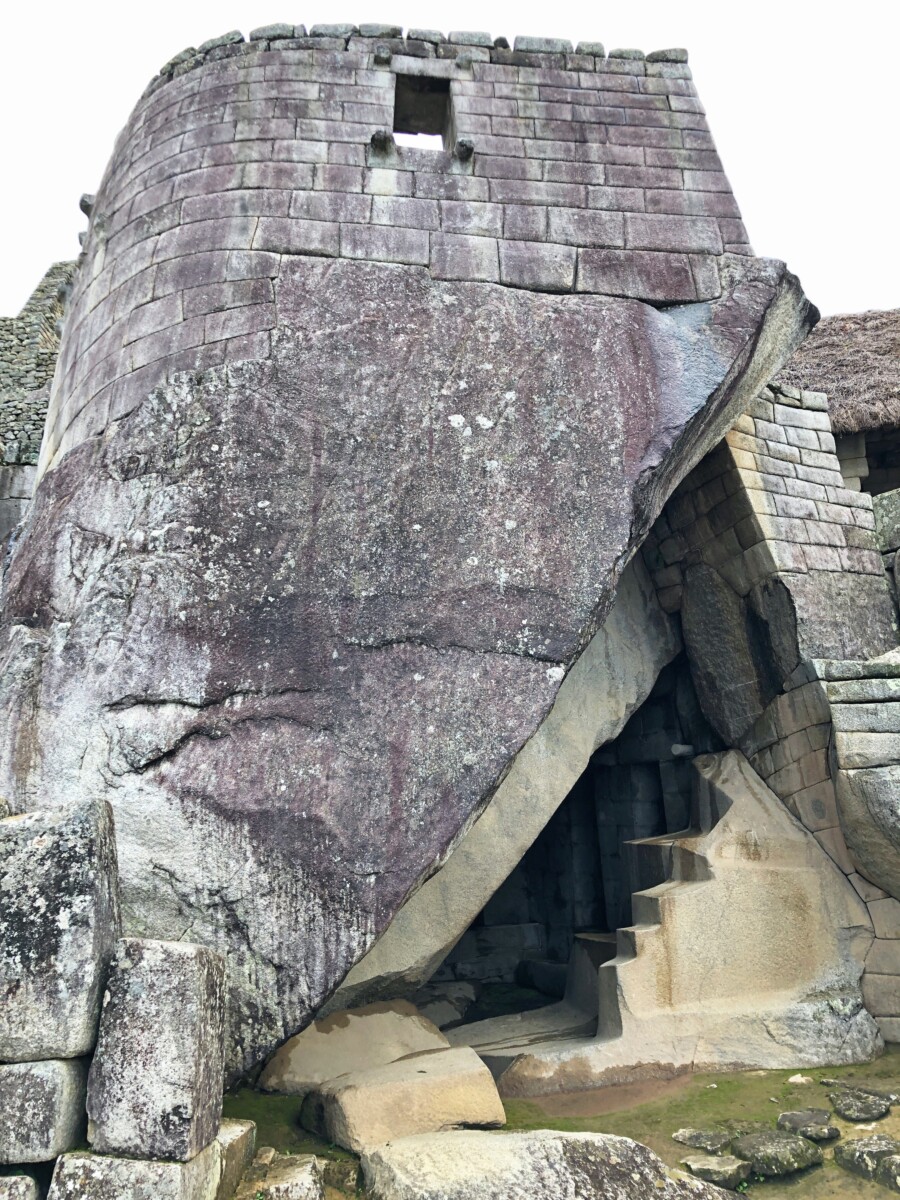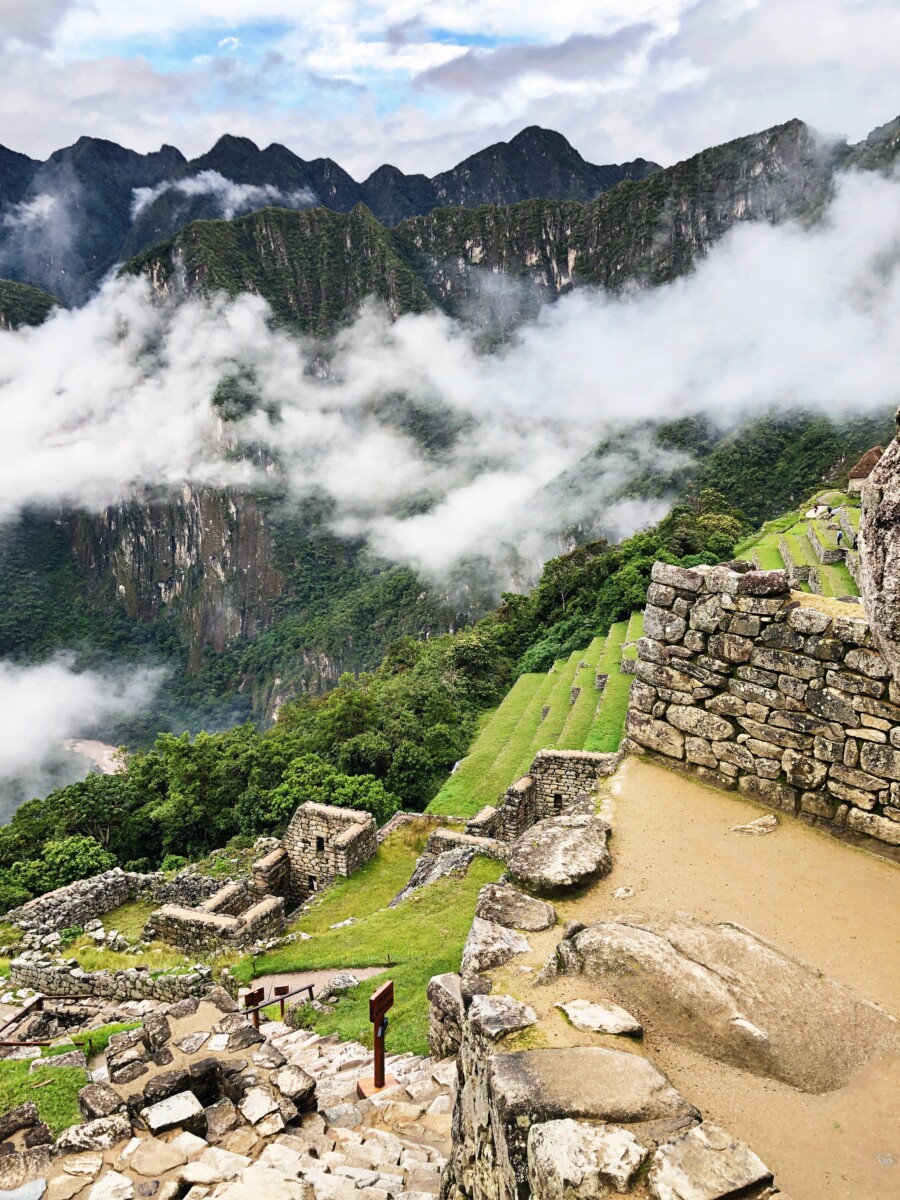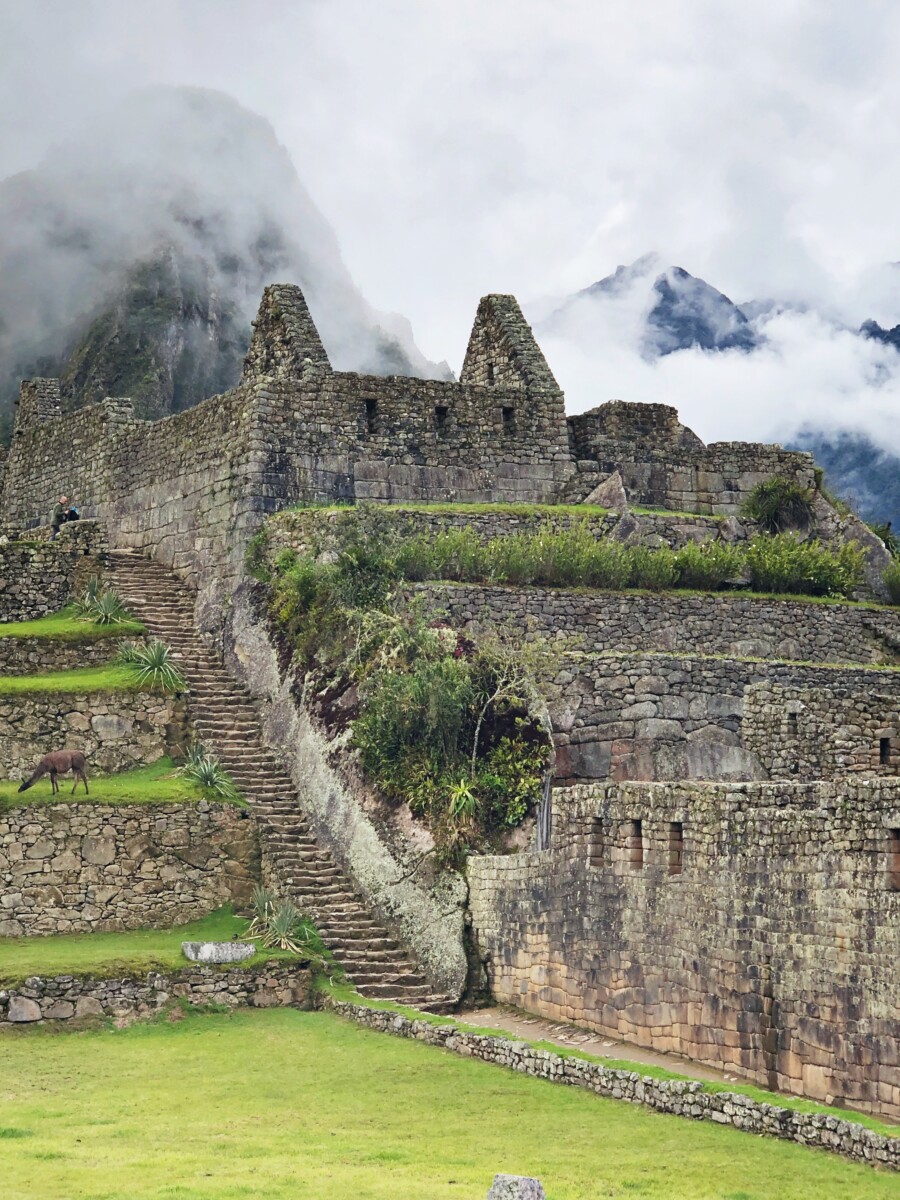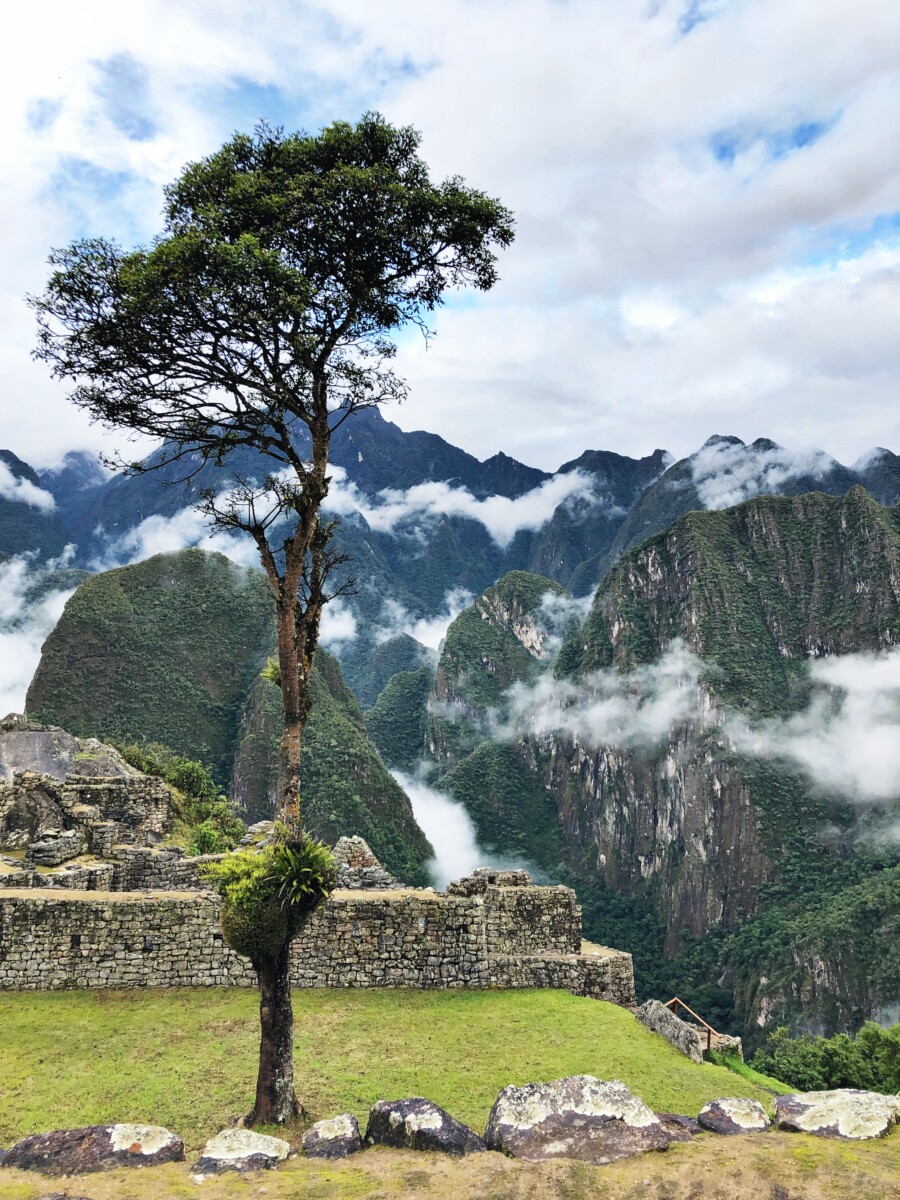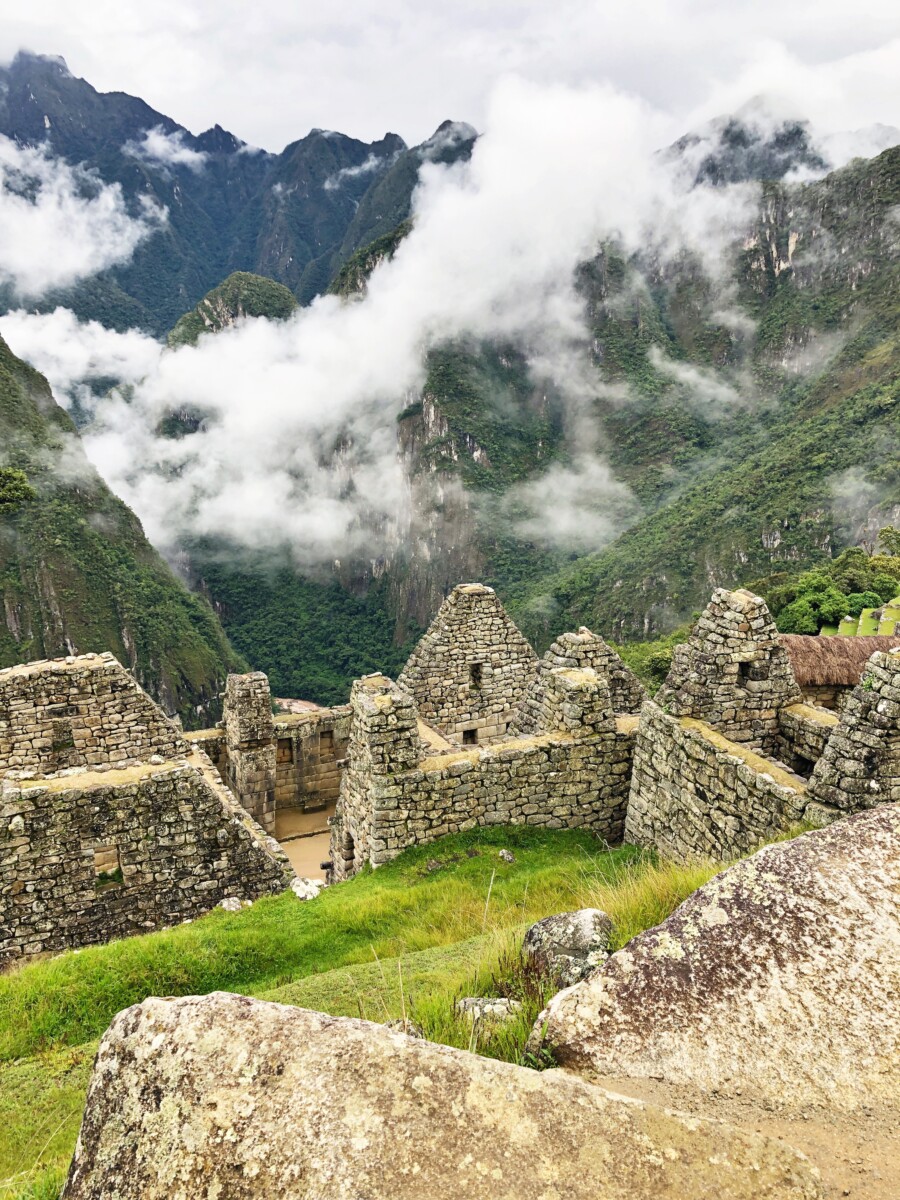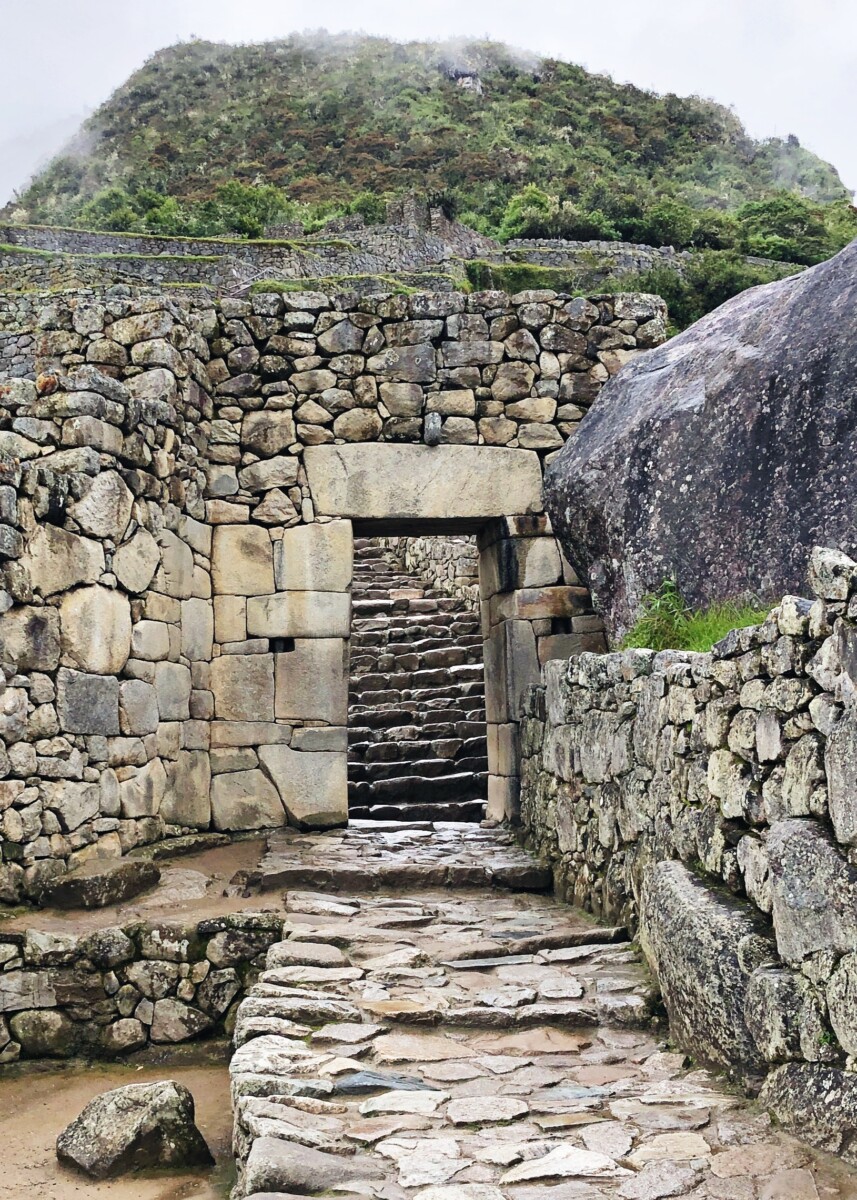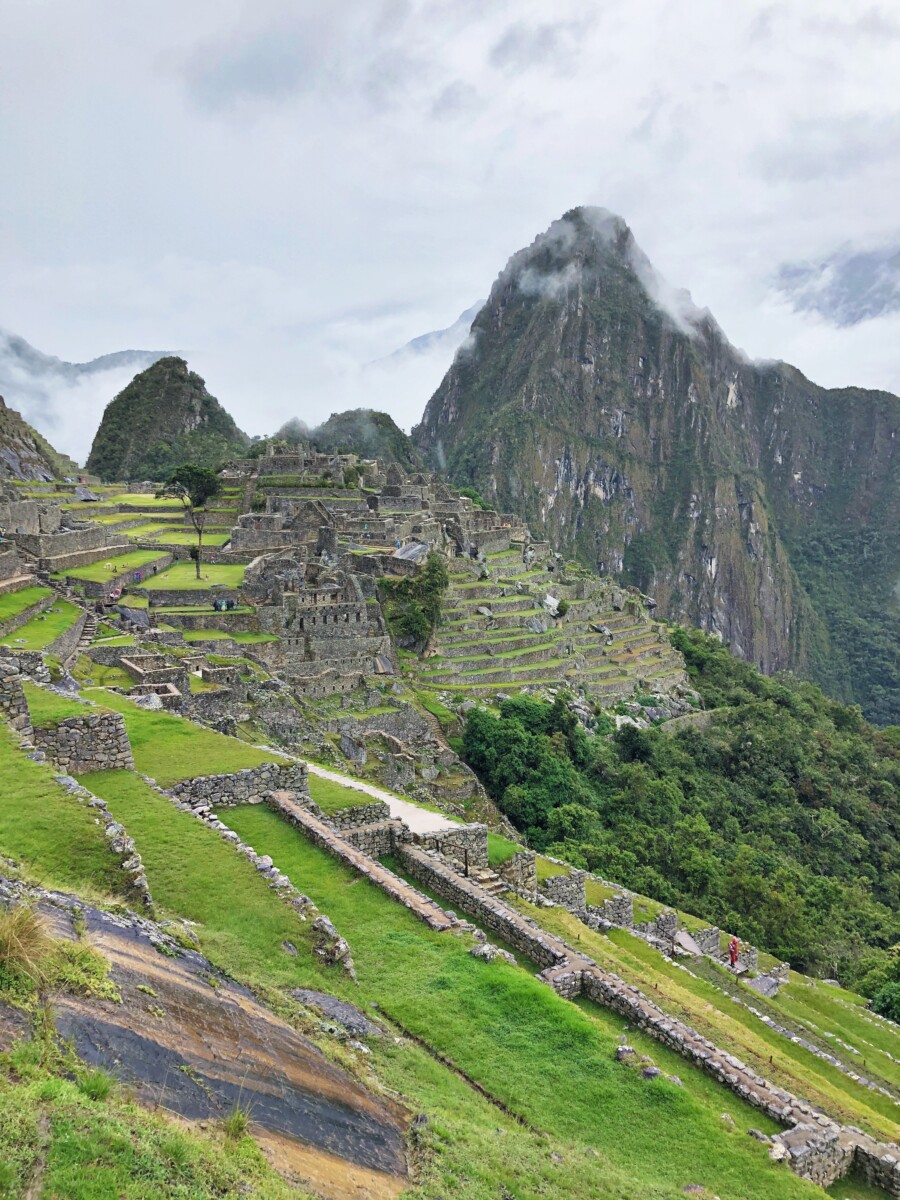 Machu Picchu is breathtaking. It's crazy to think this town was built on the top of a very tall mountain in the middle of nowhere in 1450. It's truly a work of art.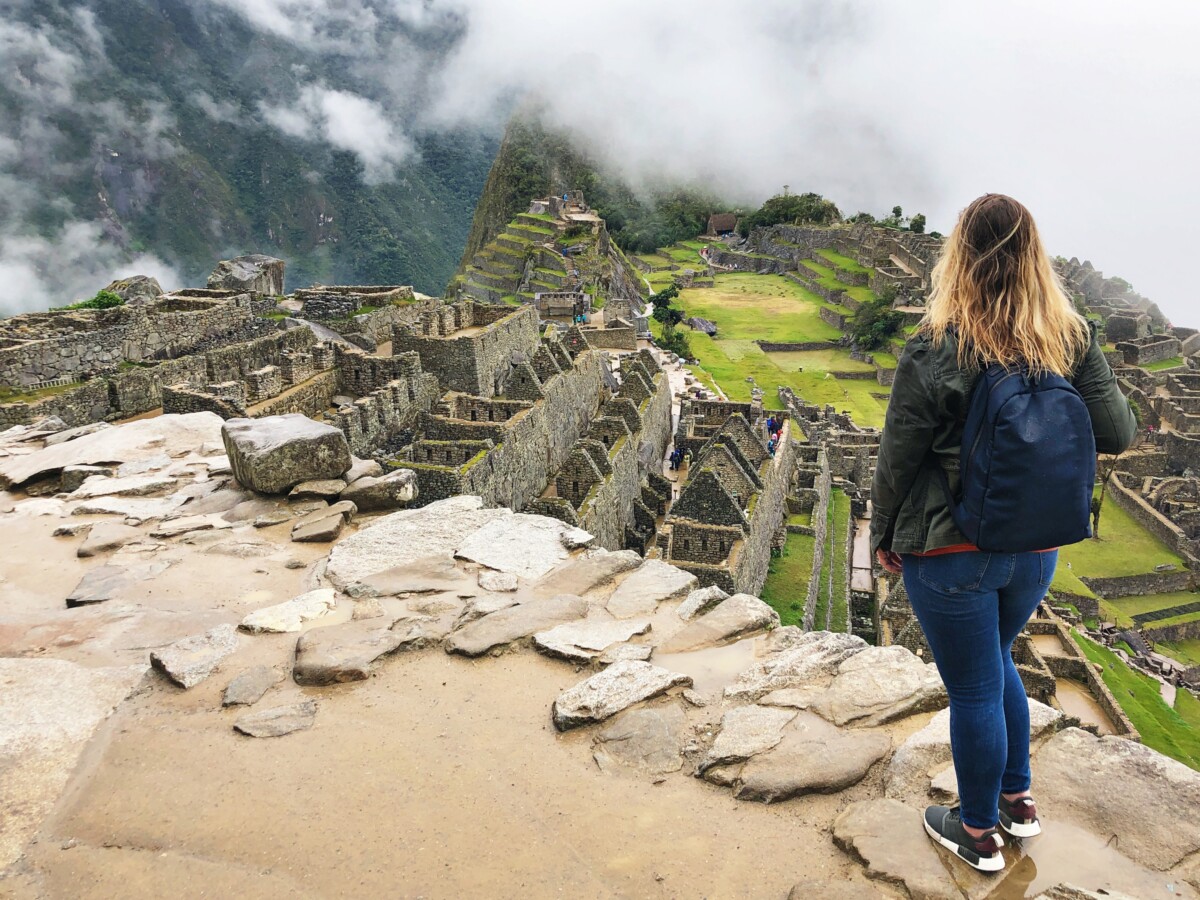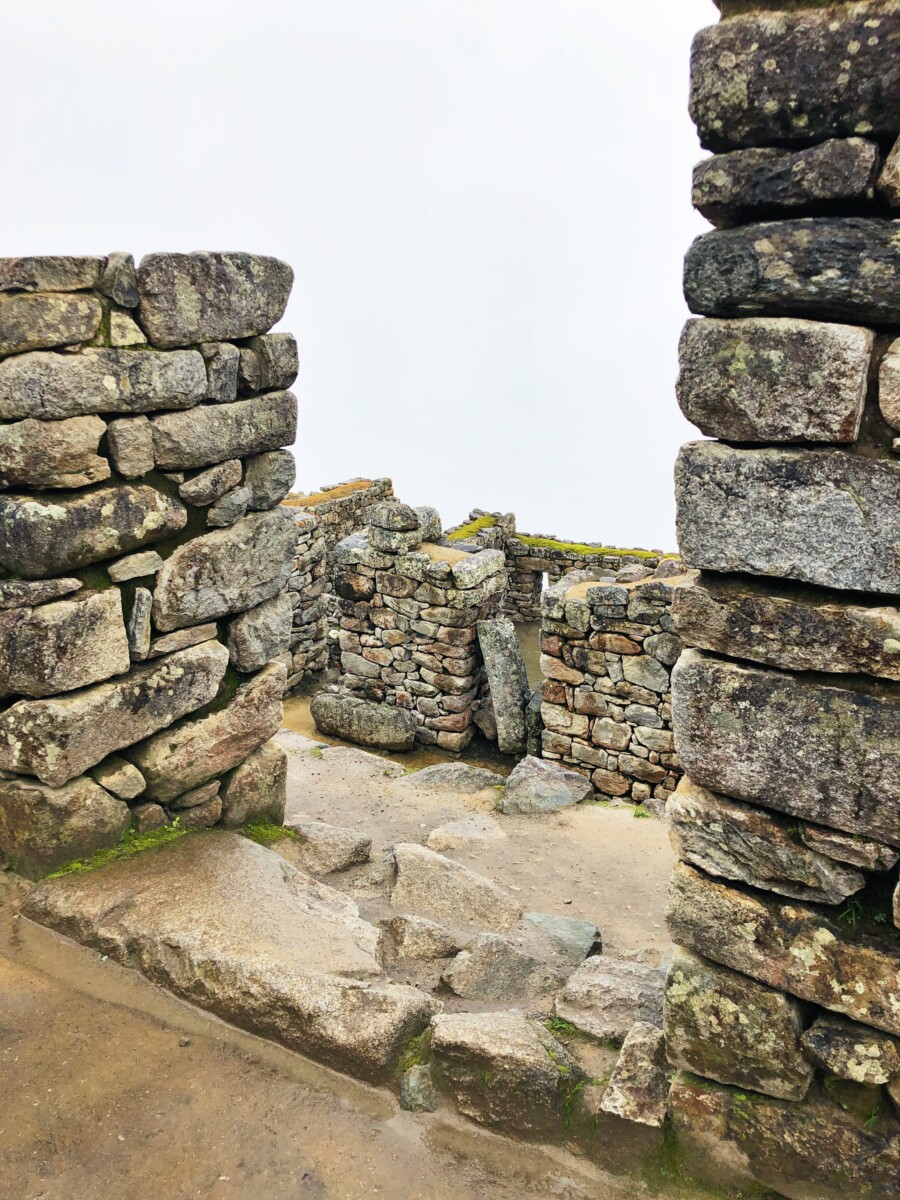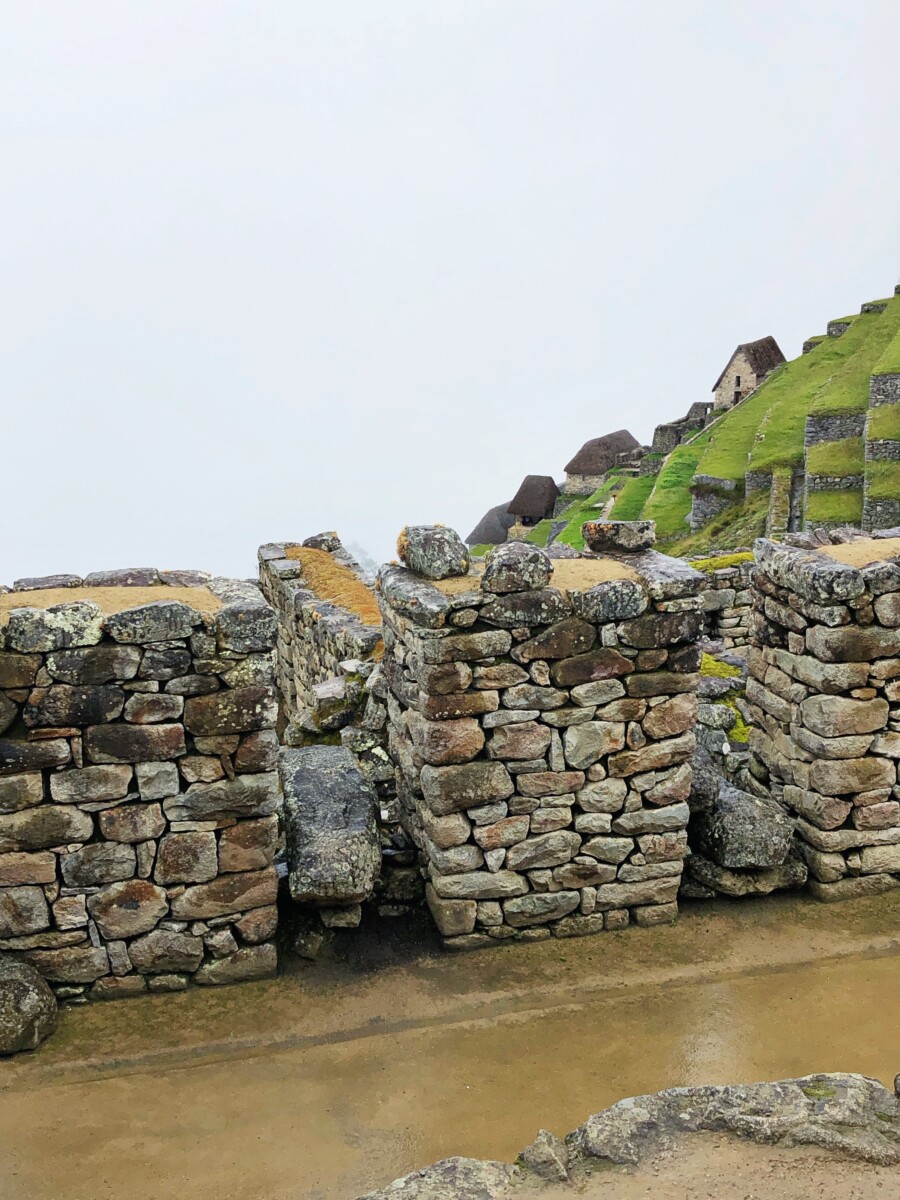 Being so high up in the sky means that clouds roll in and out regularly and you go from full visibility to no visibility in seconds. It's very cool, but also very important to be careful walking around as it is quite steep, and when coupled with rain can become slippery. Good shoes are a must!
It's also important not to jump for photos in Machu Picchu. That is not only dangerous, but it hurts the land. These monuments are old and its important to treat them with care and respect them.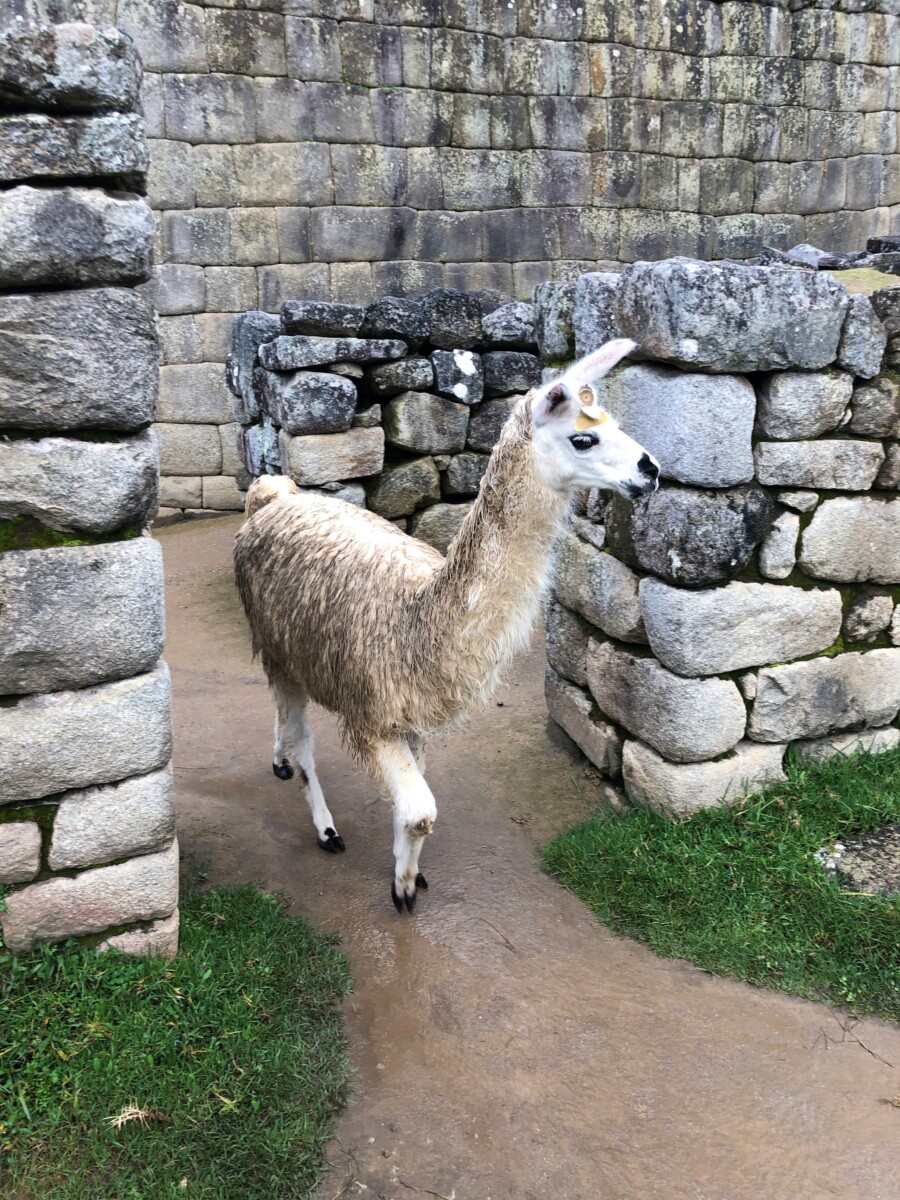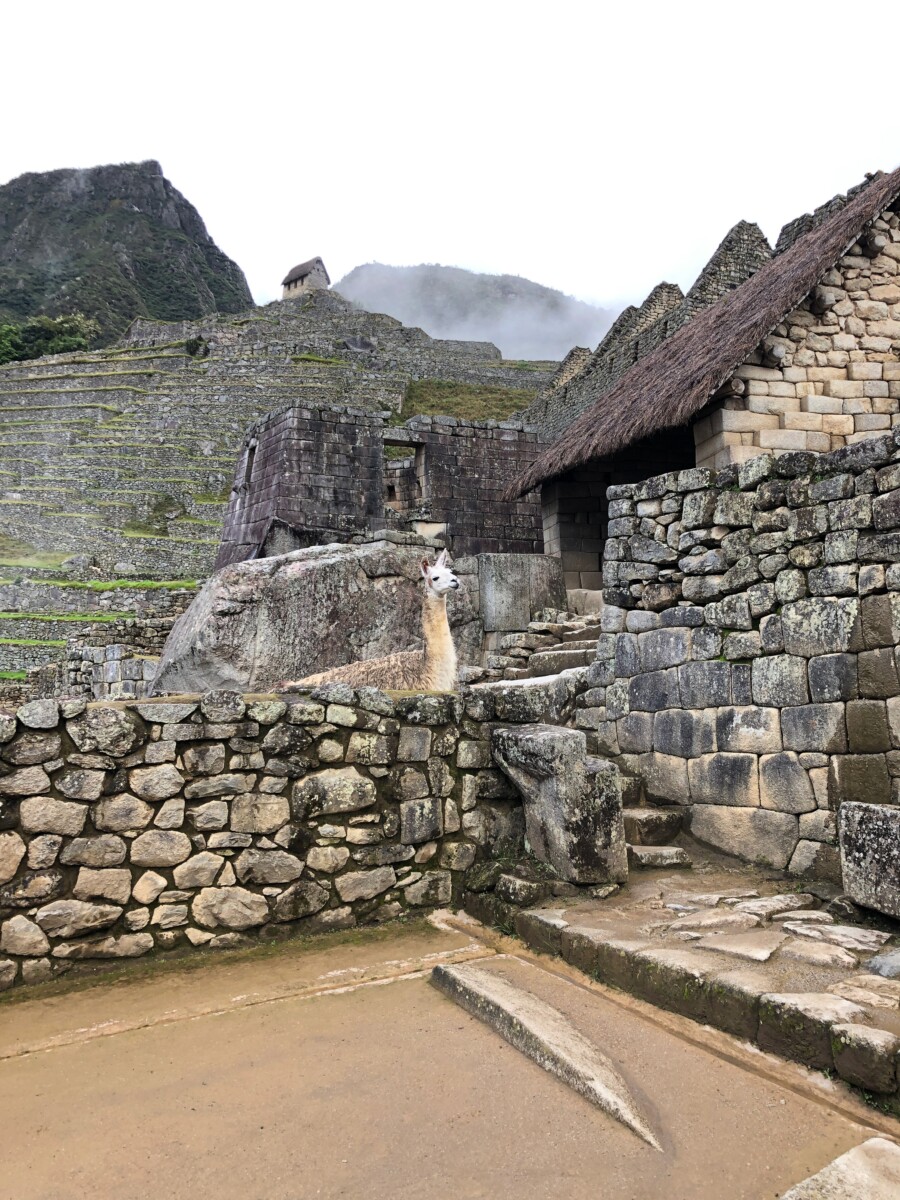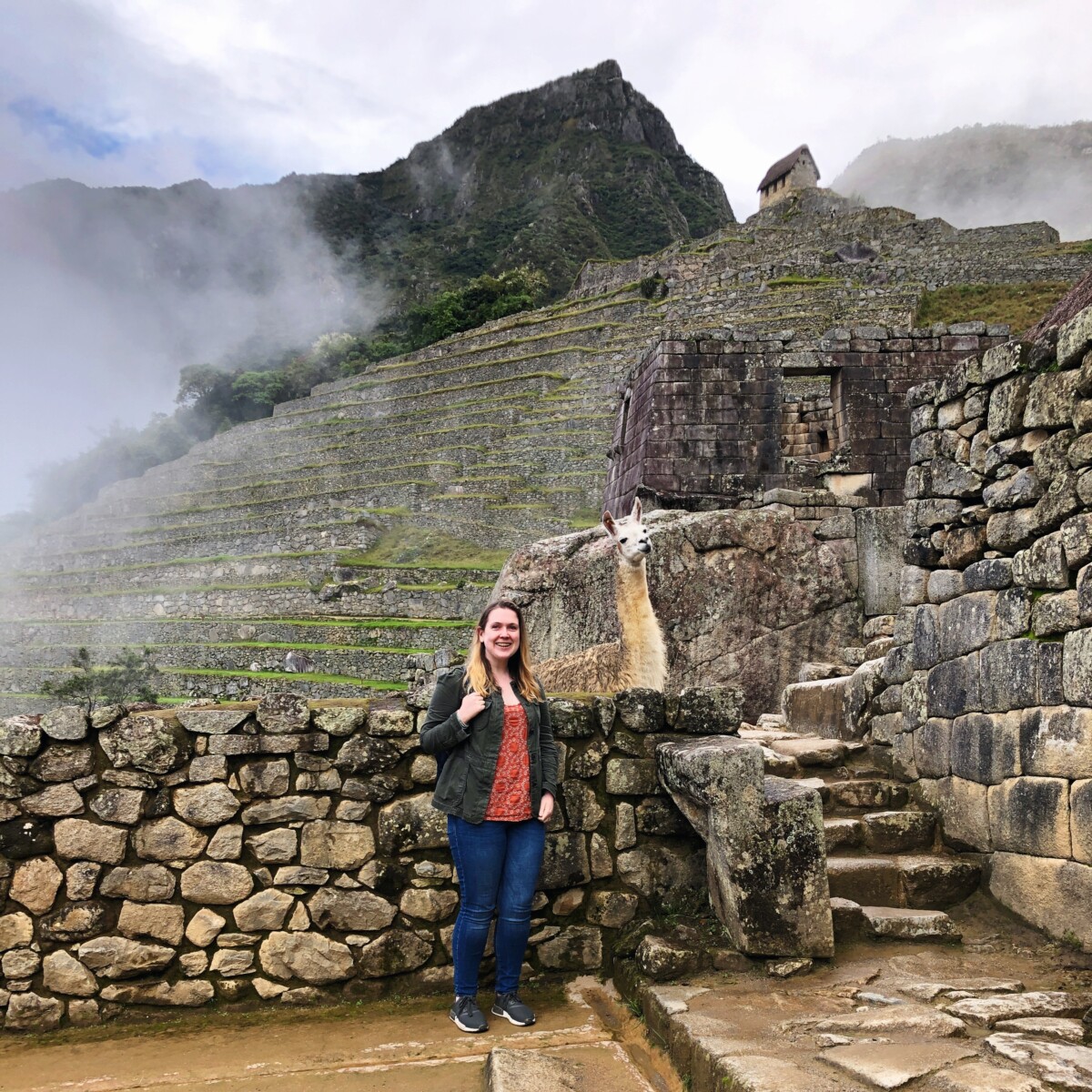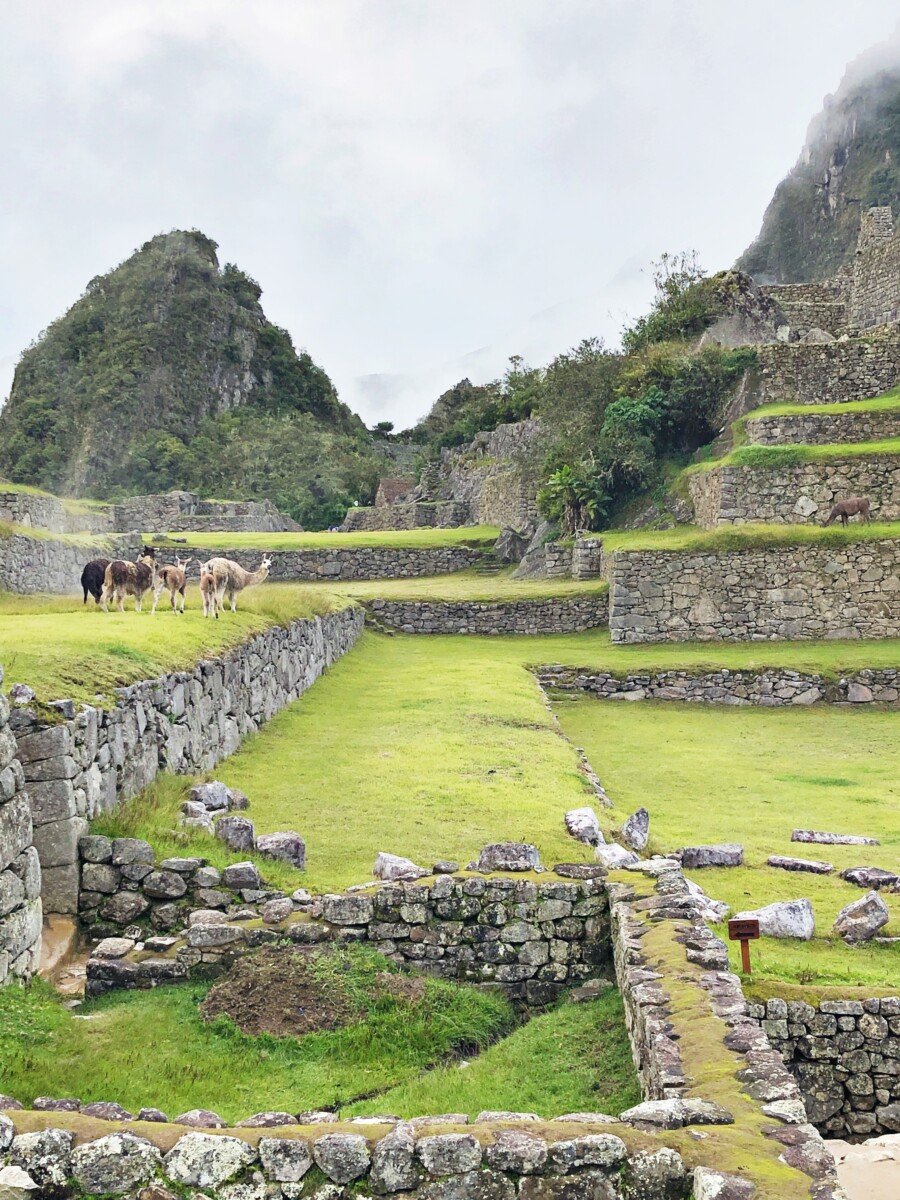 I could not get enough of the llamas. They are so chill with people and just eat their way up and down the mountain. They pop up everywhere and are not afraid to walk right up to you. I really wanted to pet them but they were quite wet and matted with dirt. I decided to pose near one for a picture instead.
One of the best parts of the visit was just getting to look around, soak it up, take in the sights, sounds, and smells, and just be fully present in the moment.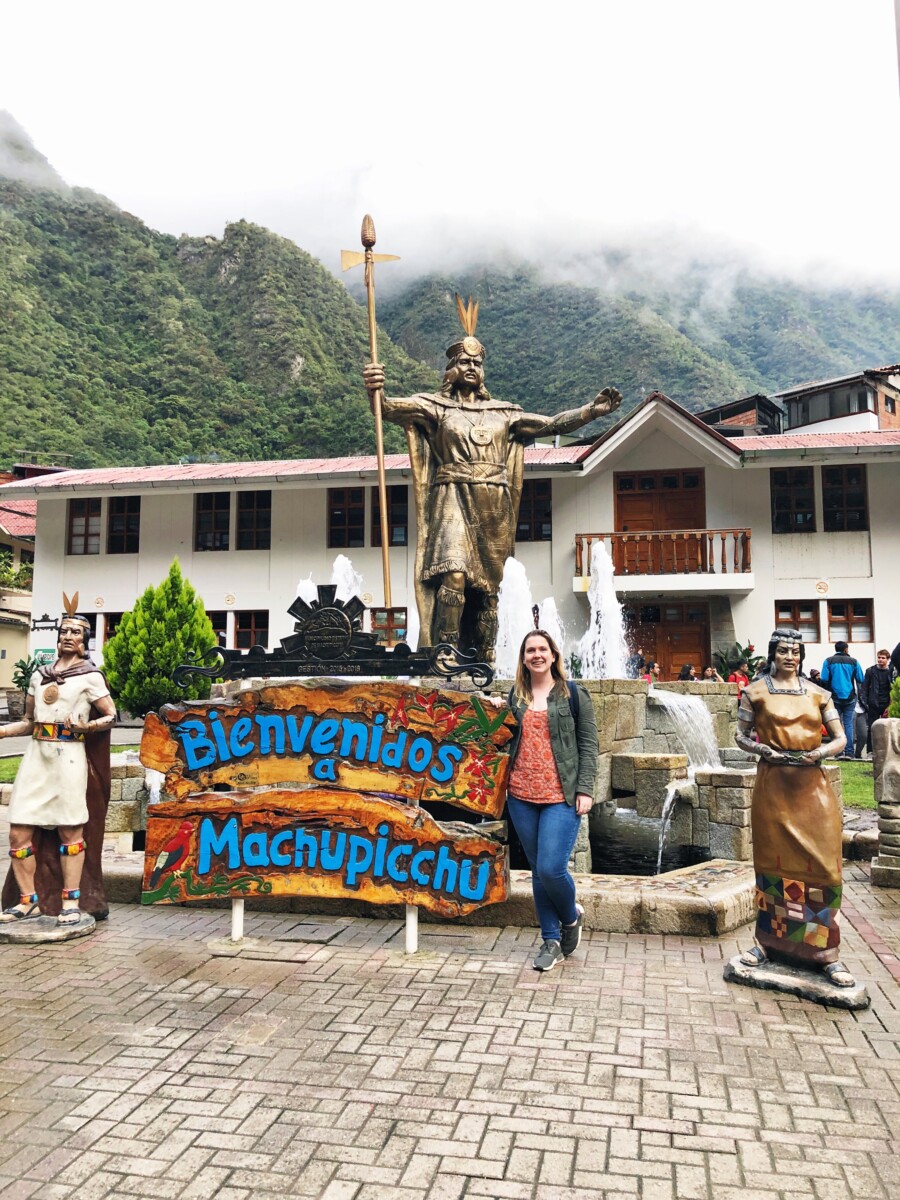 This was an experience I'll never forget, and one I am so thankful to have had. After we finished our guided tour we headed into Aguas Calientes to spend some time in town before having to catch our train back to Sacred Valley.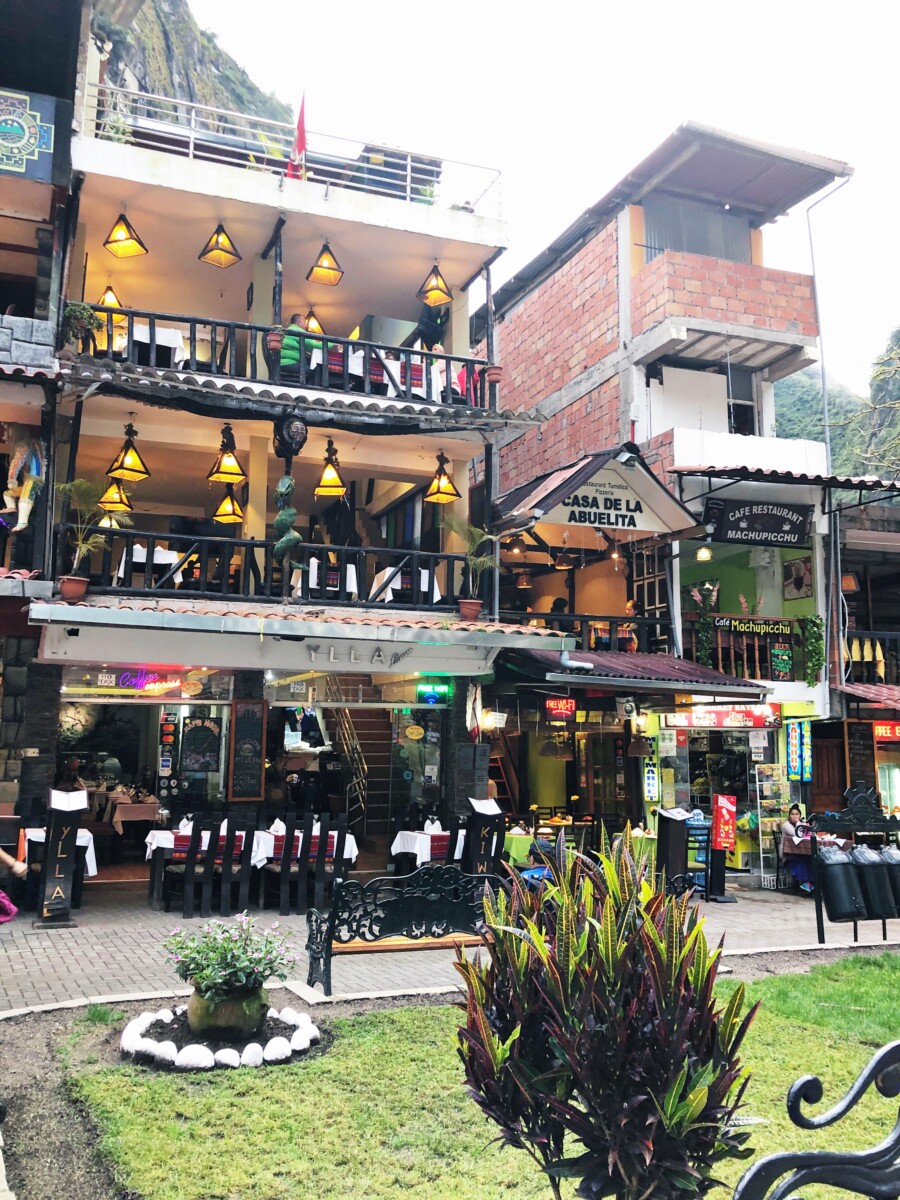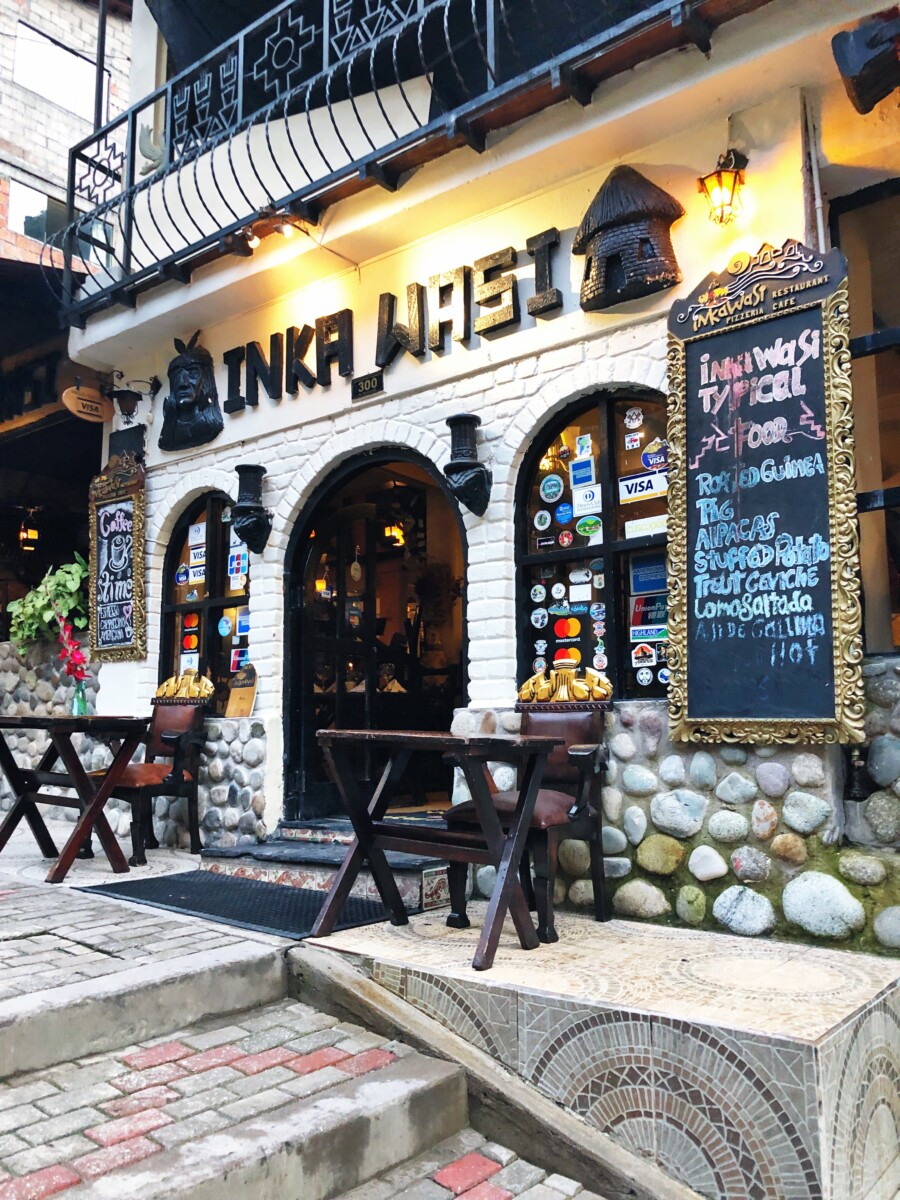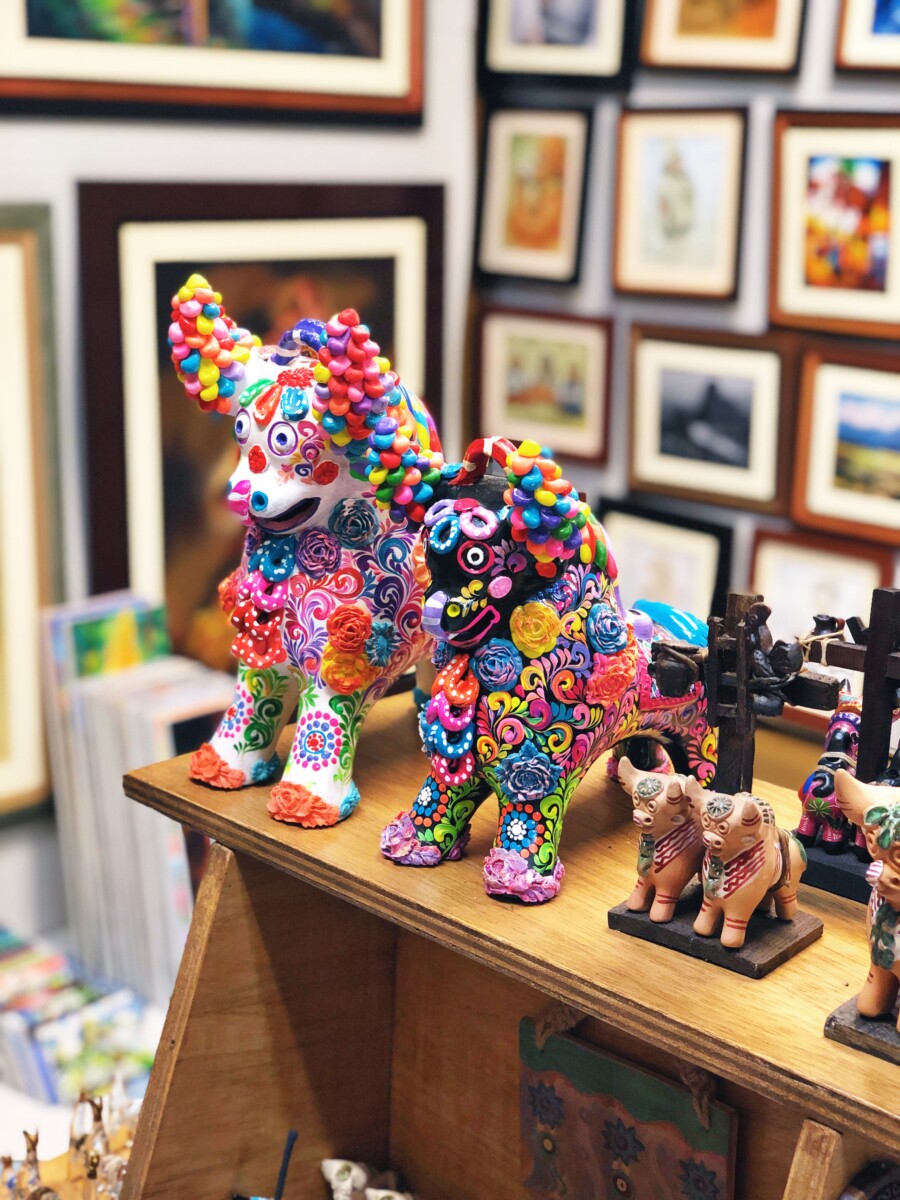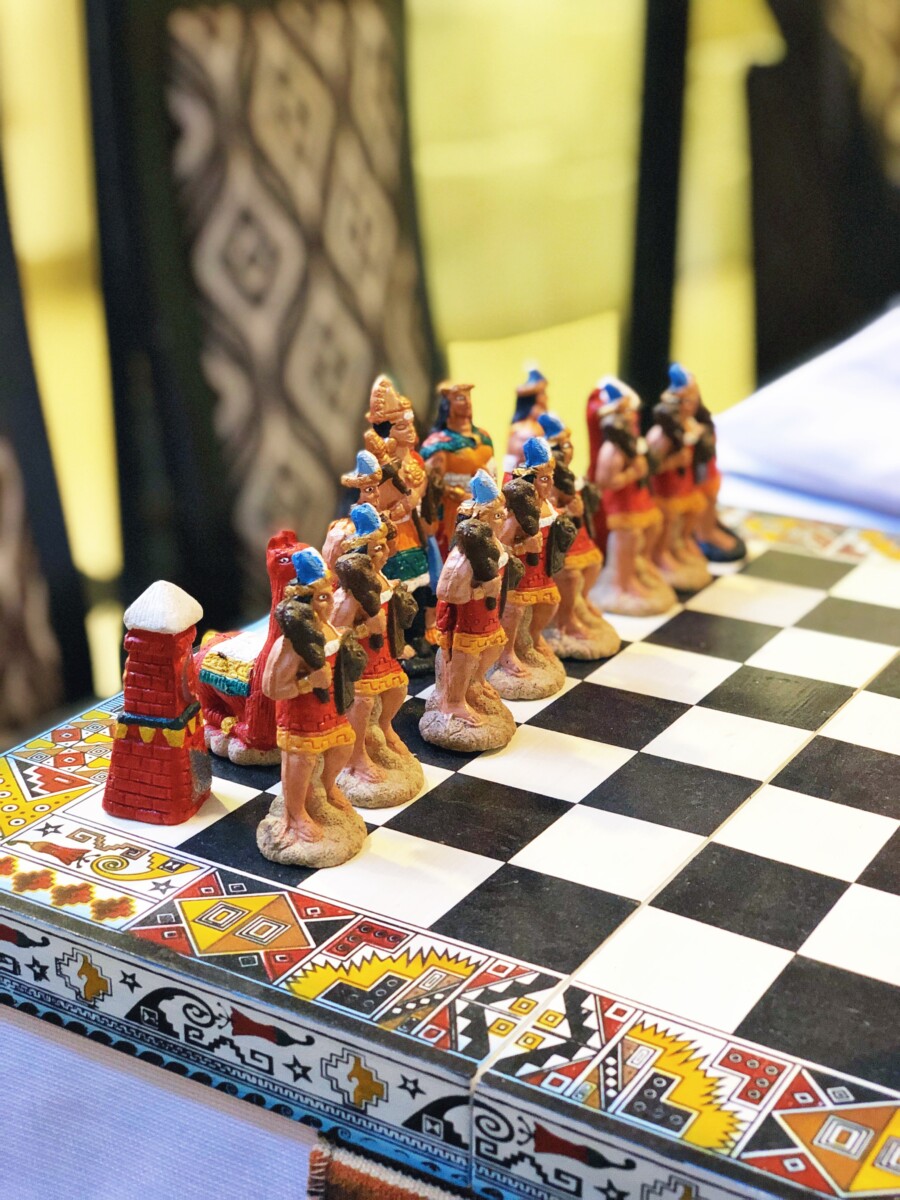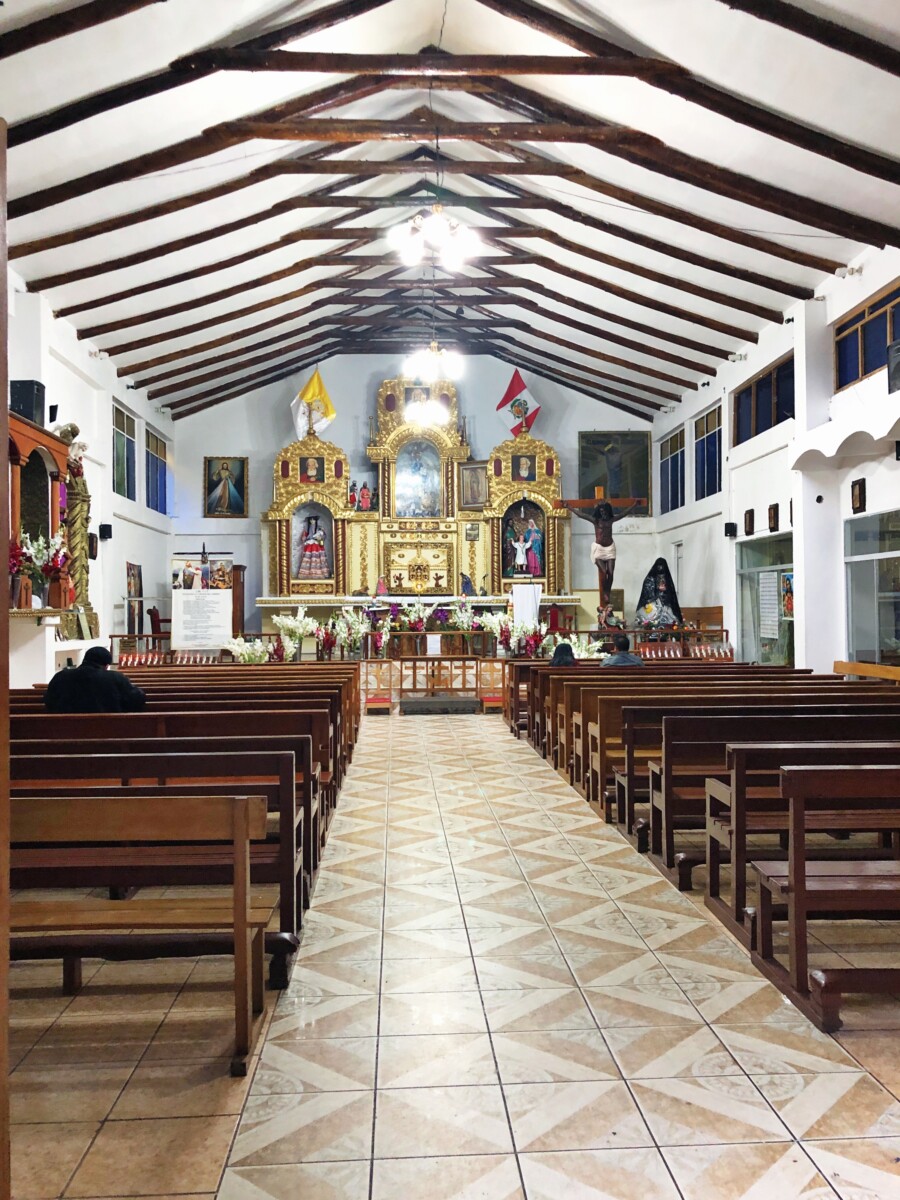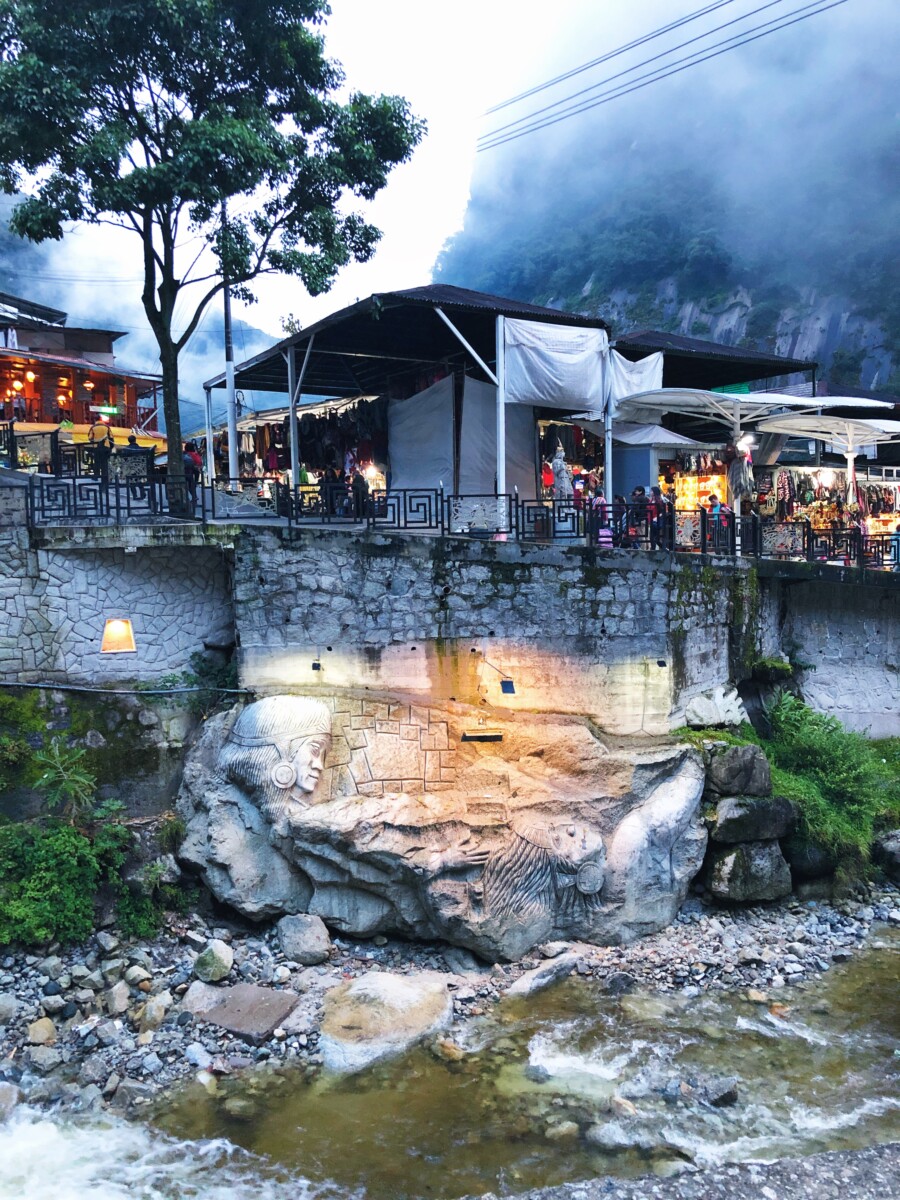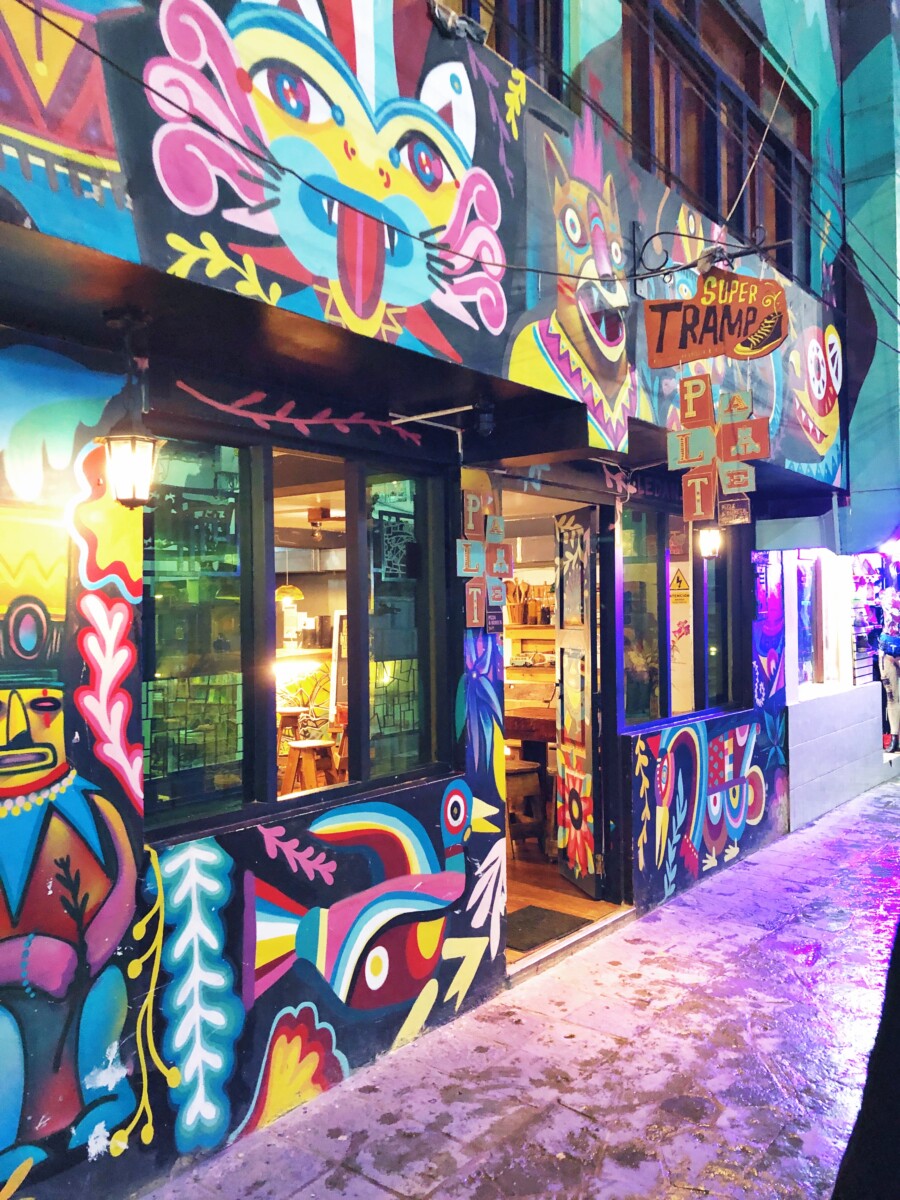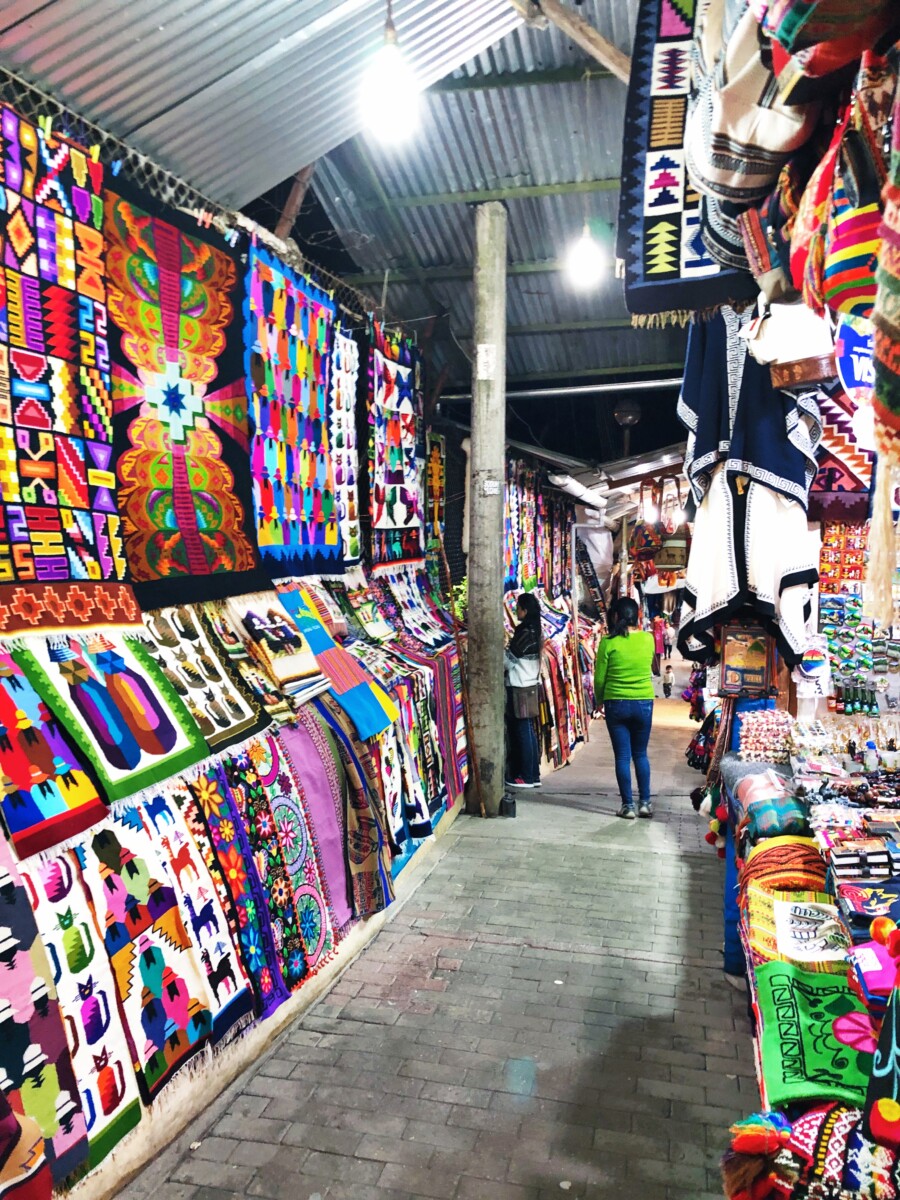 Aguas Calientes is a fun looking town with a lot of nightlife and cool looking restaurants and bars. I'm sure this place is popping in the summer but it was pretty lowkey being there in February which I loved. It felt a lot like getting to see a vacation spot in the off season. Lots of locals and very chill.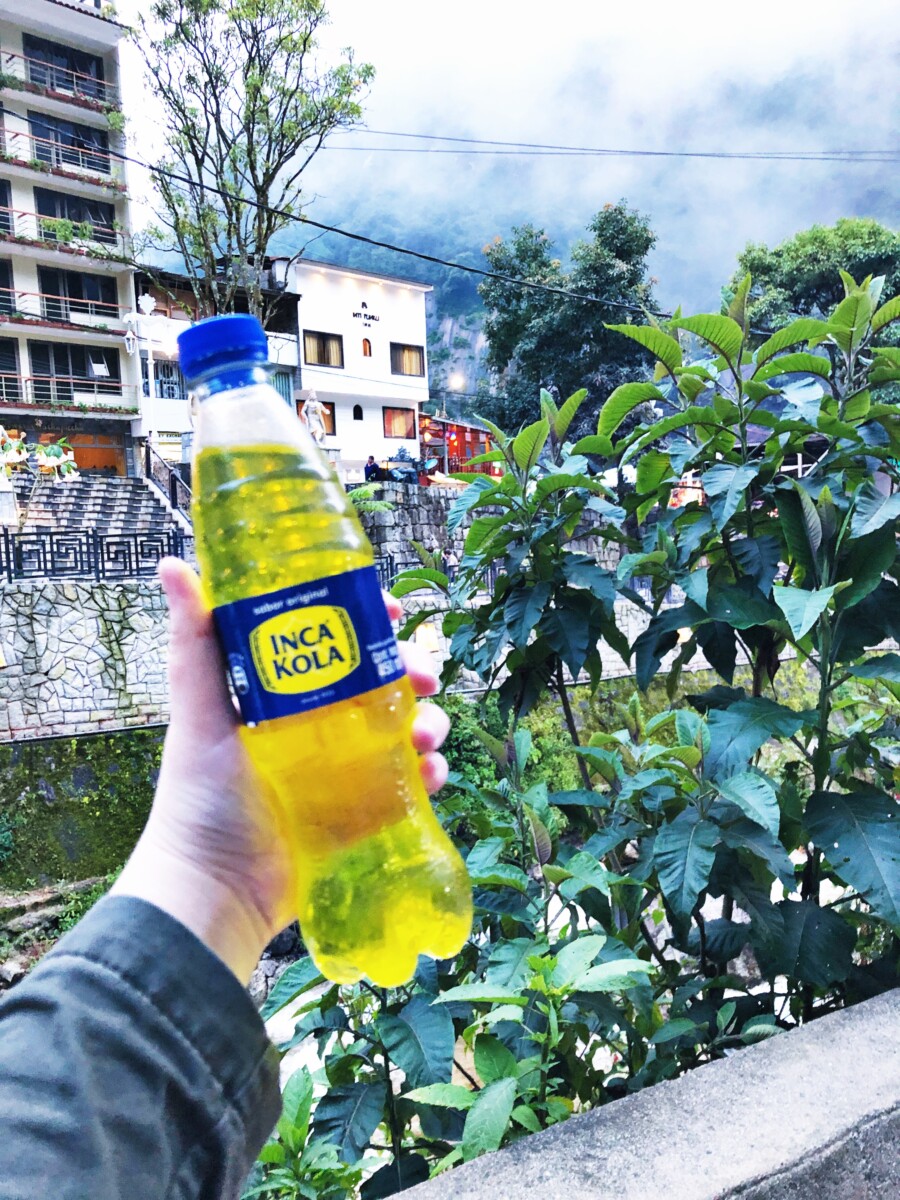 It was here I tried the Peruvian favorite Inca Kola. (I actually bought it from a shop where the only person in there was a young child behind the counter. I think her parents had stepped out for a second and left her in charge. I was like, "Um, can I buy this from you?" haha) Holy wow was this soda sweet! It kind of tasted like cream soda. It wasn't bad, but I definitely only drank half the bottle and called it good.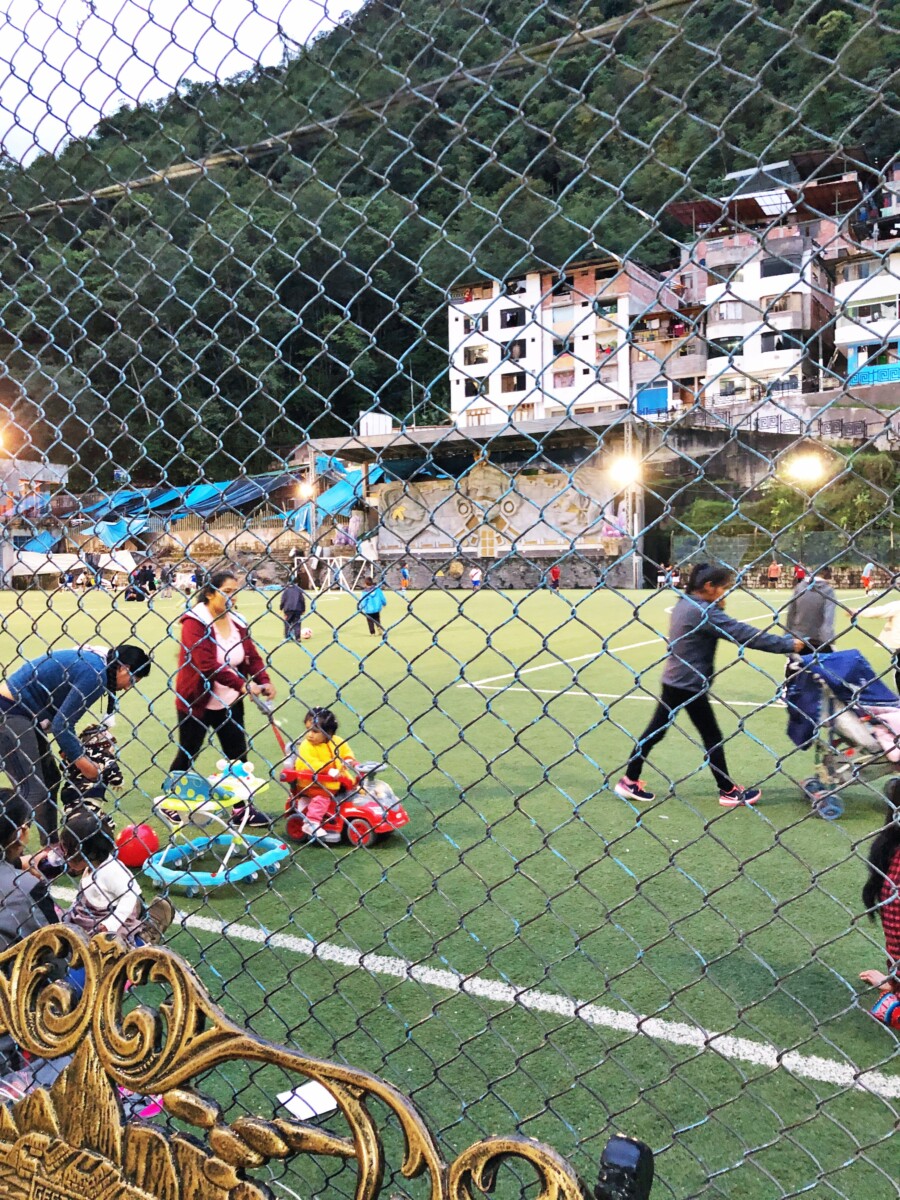 Families chilling on the soccer field.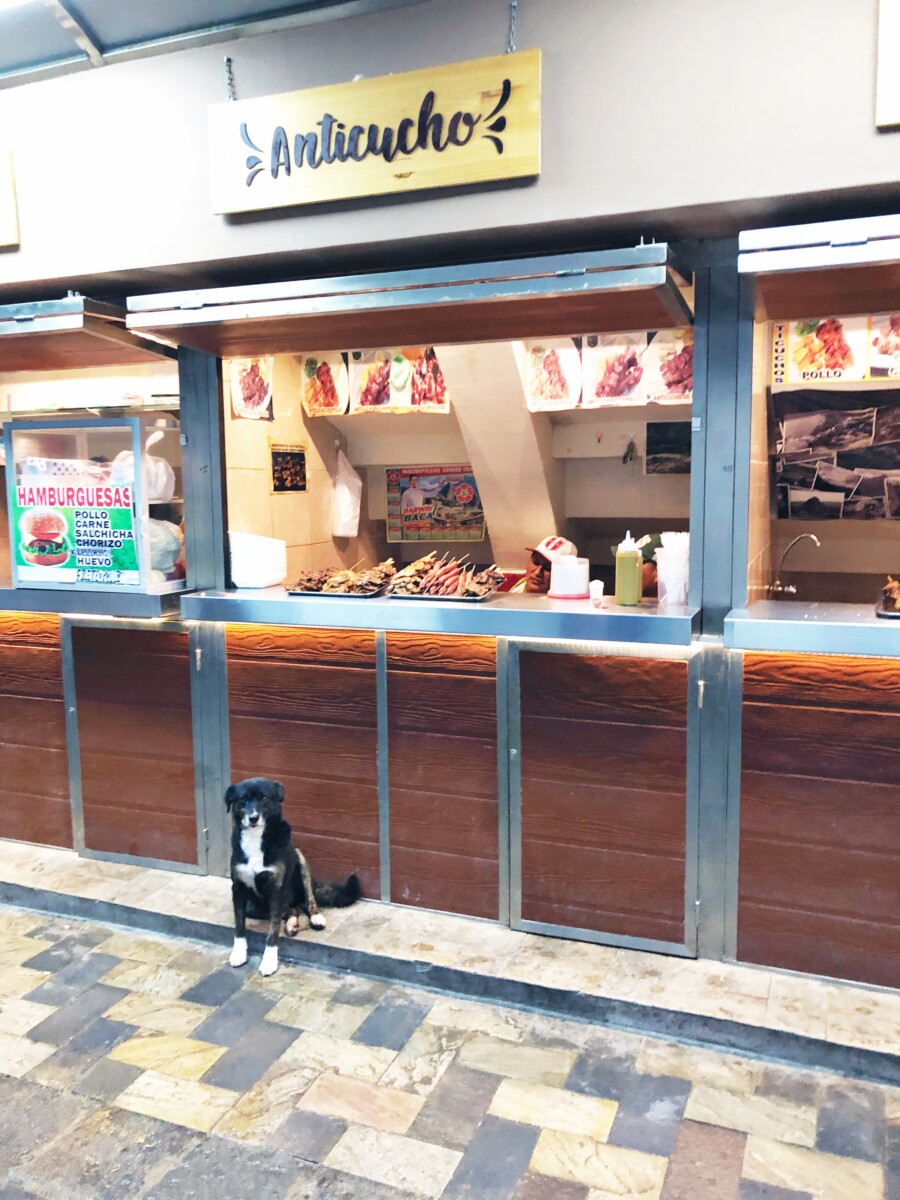 Peru has so many stray dogs. At first this made me sad as I wished they had homes, but they are all very chill, obviously being fed, and seem content with their lives. I read this article about wild dogs while I was in Peru and it actually made me consider if their wild dogs are happier than our own at home.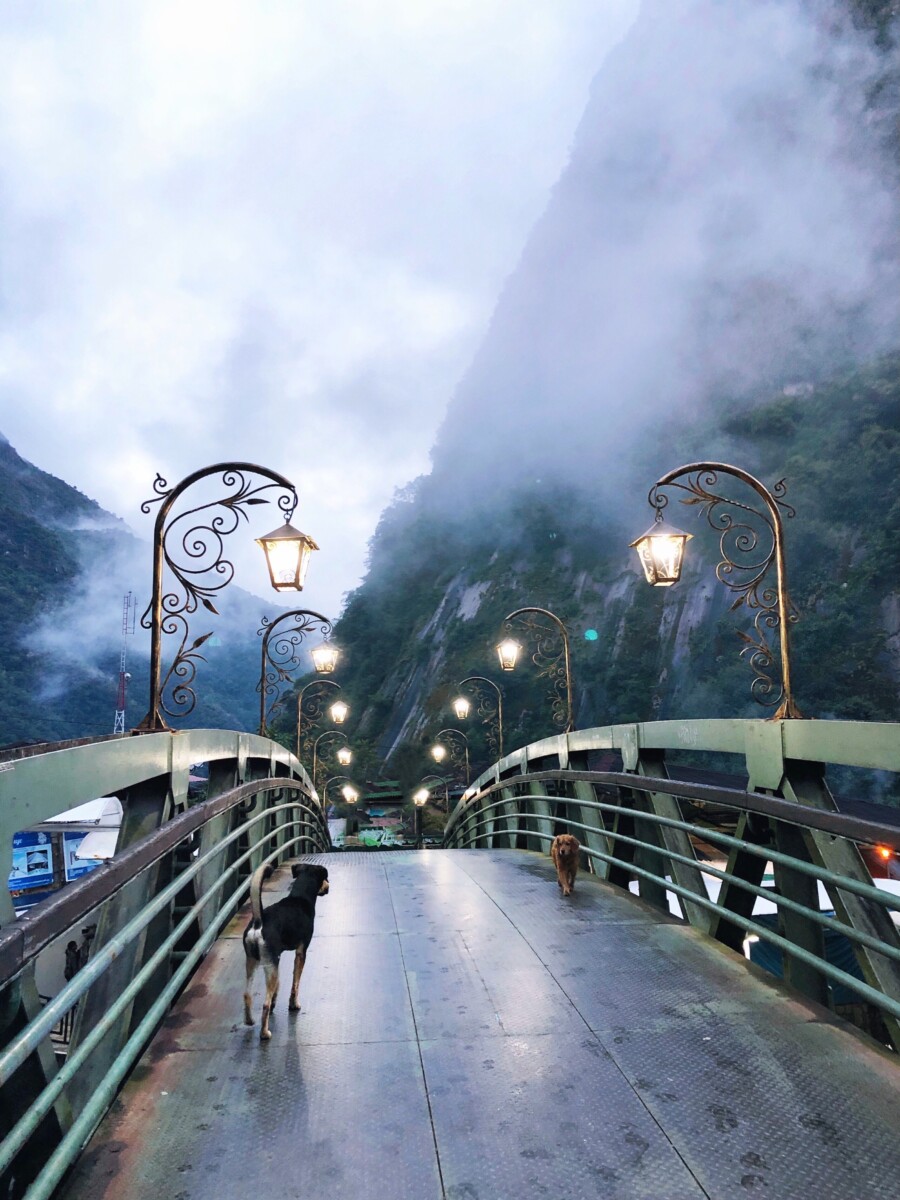 One of my favorite pictures I've ever taken. This feels like an important meeting.

And with that we were on the train back to Sacred Valley for the night before heading off to our last stop of the trip: Cusco!
Questions of the Day: Have you visited Machu Picchu? Are you interested in visiting Peru? Do you ever travel places in the off season?