Happy Monday! It's a holiday week and I am so excited. I am ready to eat all the Thanksgiving food and buy all the Christmas decorations. Here's what I was up to this past weekend. Make sure to link up to your weekend adventures at the bottom of this post!
Dinner and movie date night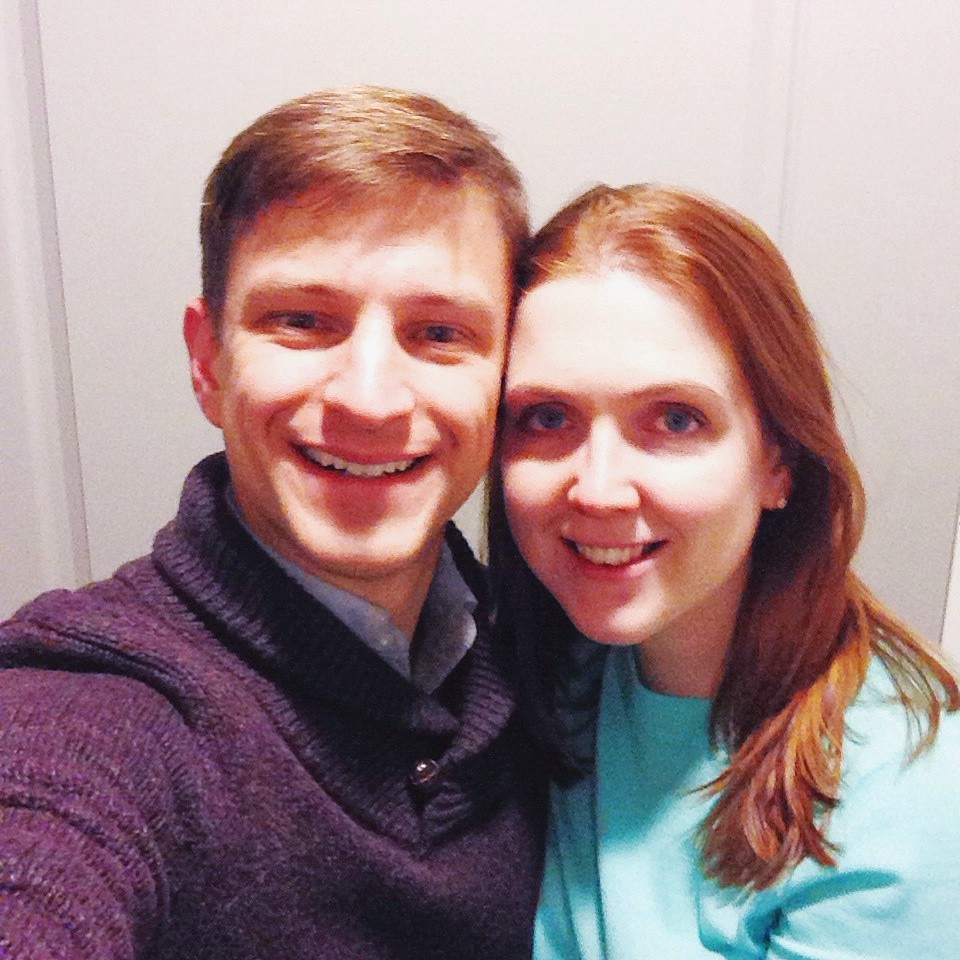 Friday after work Josh and I had a dinner and movie date. For our four-year-dating anniversary I made reservations for us at Dolce. We had heard fabulous things about the restaurant but had somehow never visited for ourselves before. I'm so glad we were able to change that.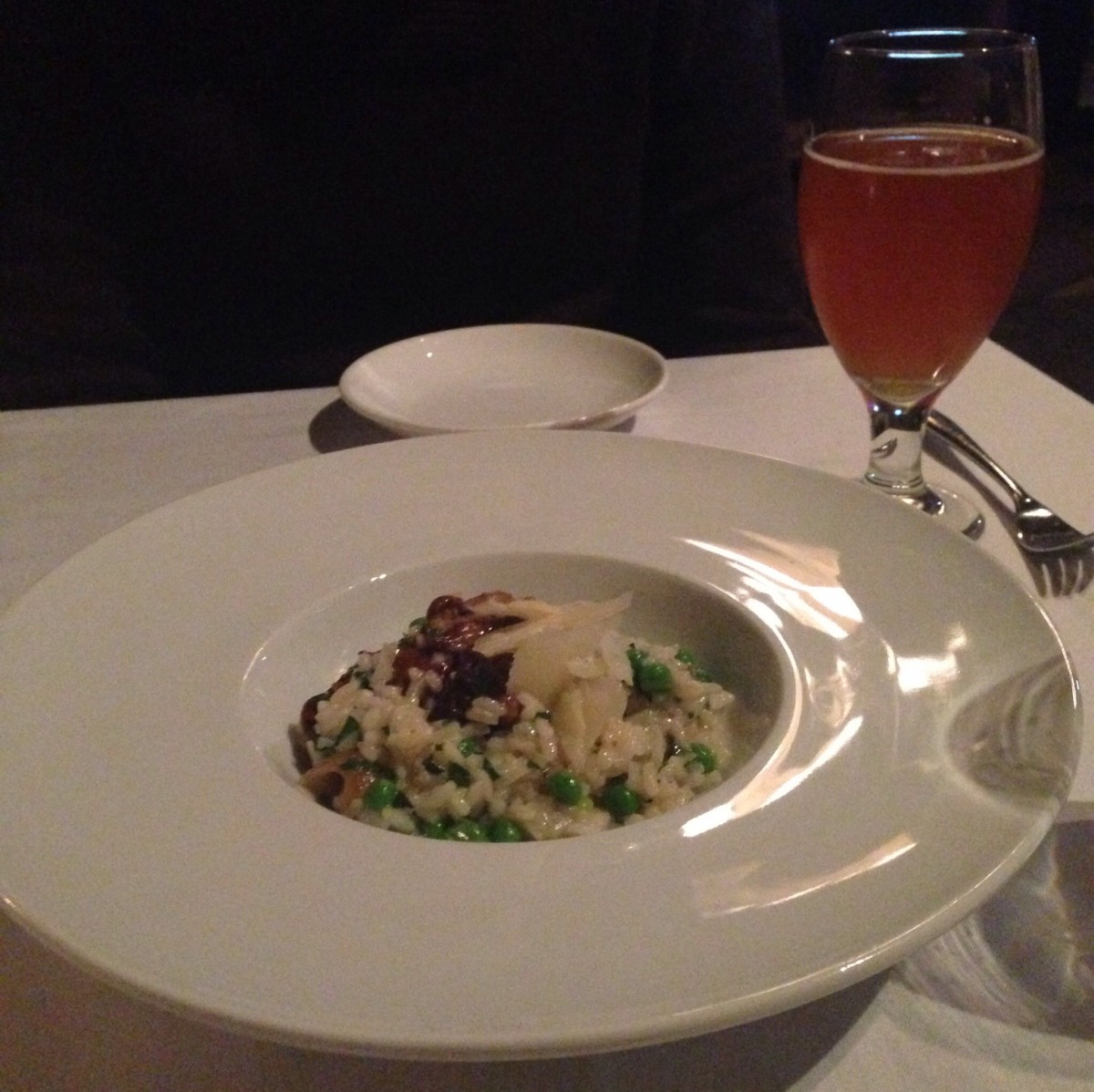 We started off by sharing a veggie risotto that was phenomenal. I could have eaten this for my meal and called it good. But there was still so much more to come.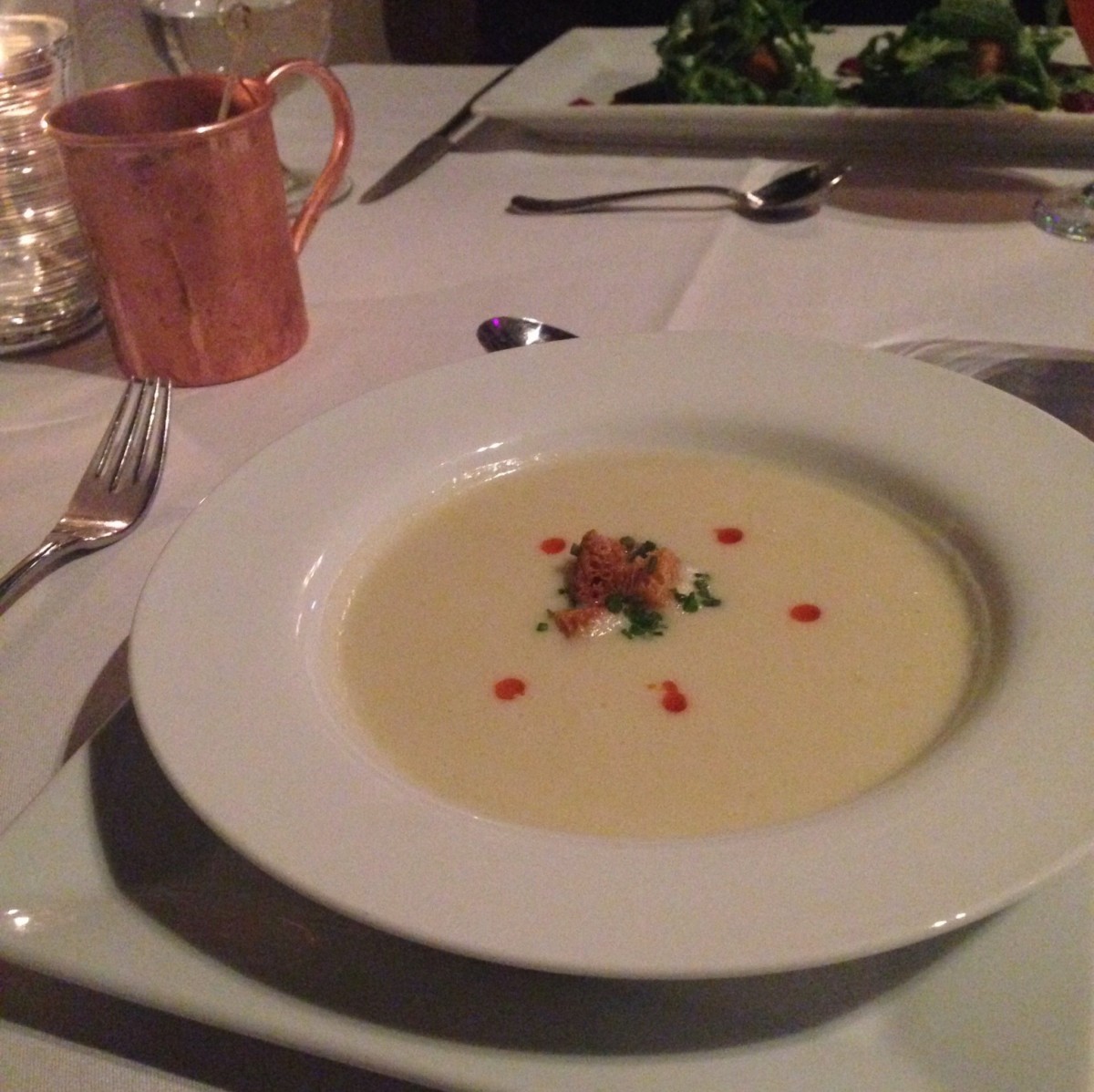 Cauliflower truffle soup. I wanted to lick the plate.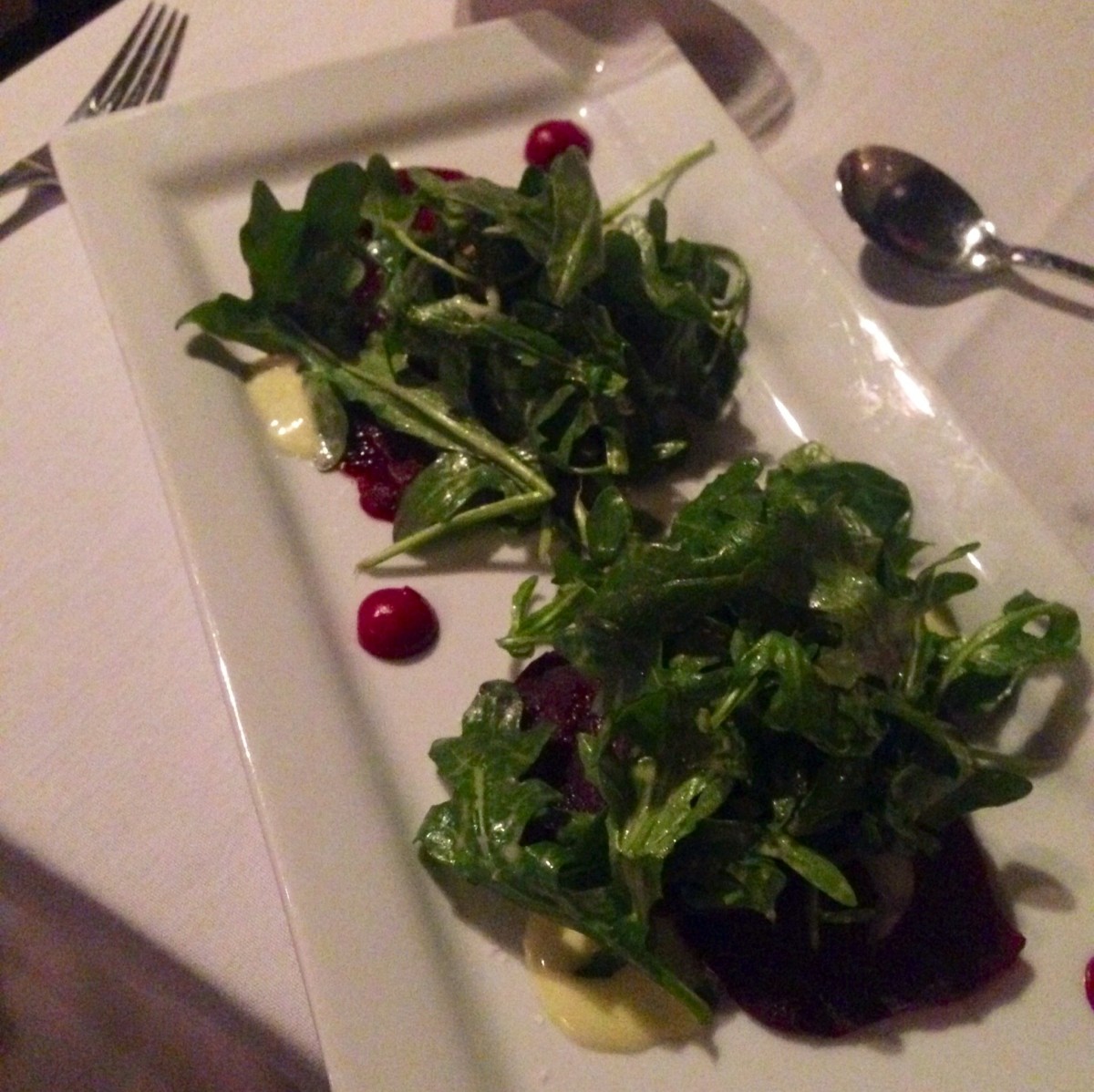 Warm goat cheese salad. Delicious.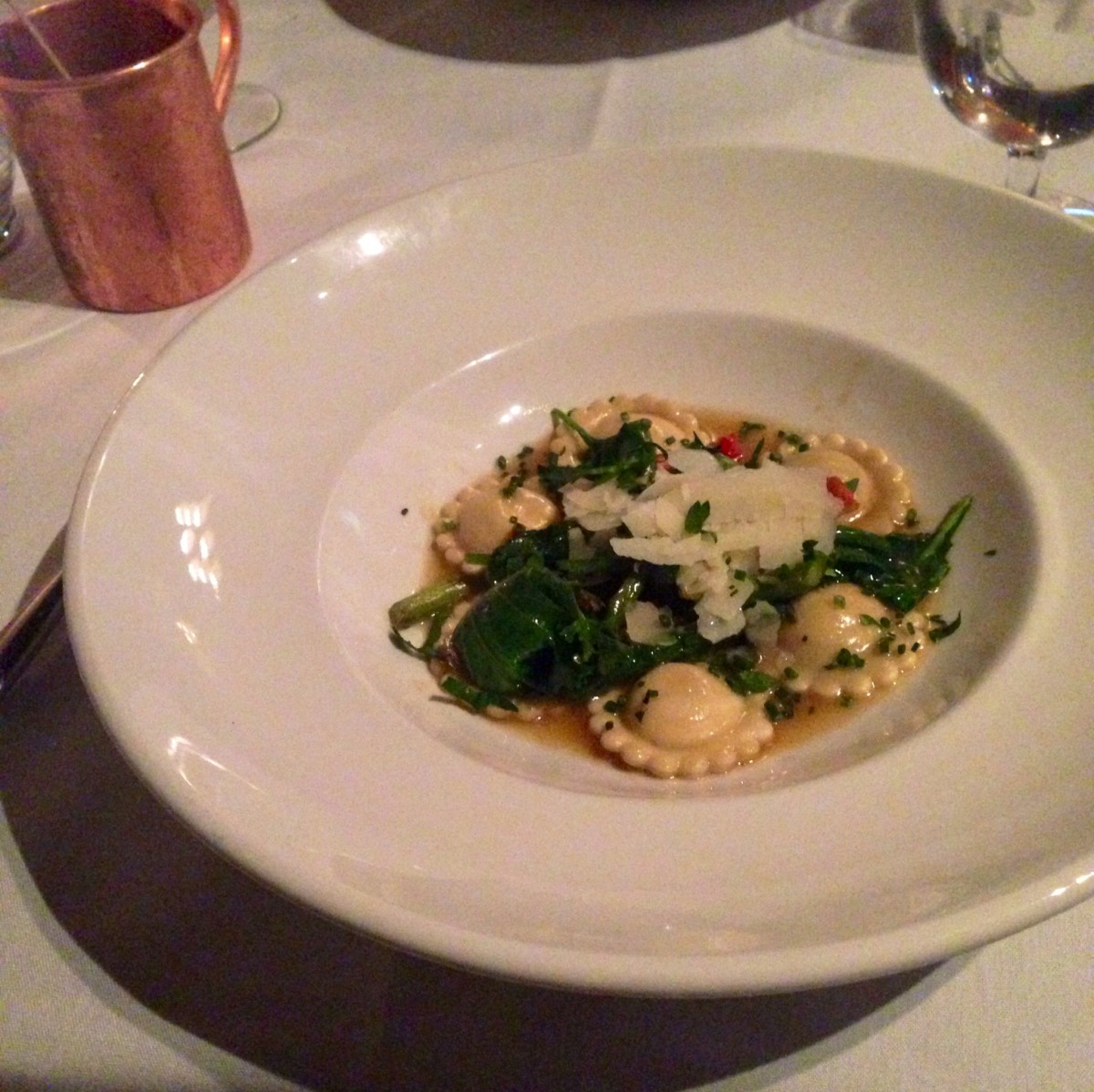 For our main entree we each got goat cheese raviolis with kale, asparagus, and roasted tomatoes.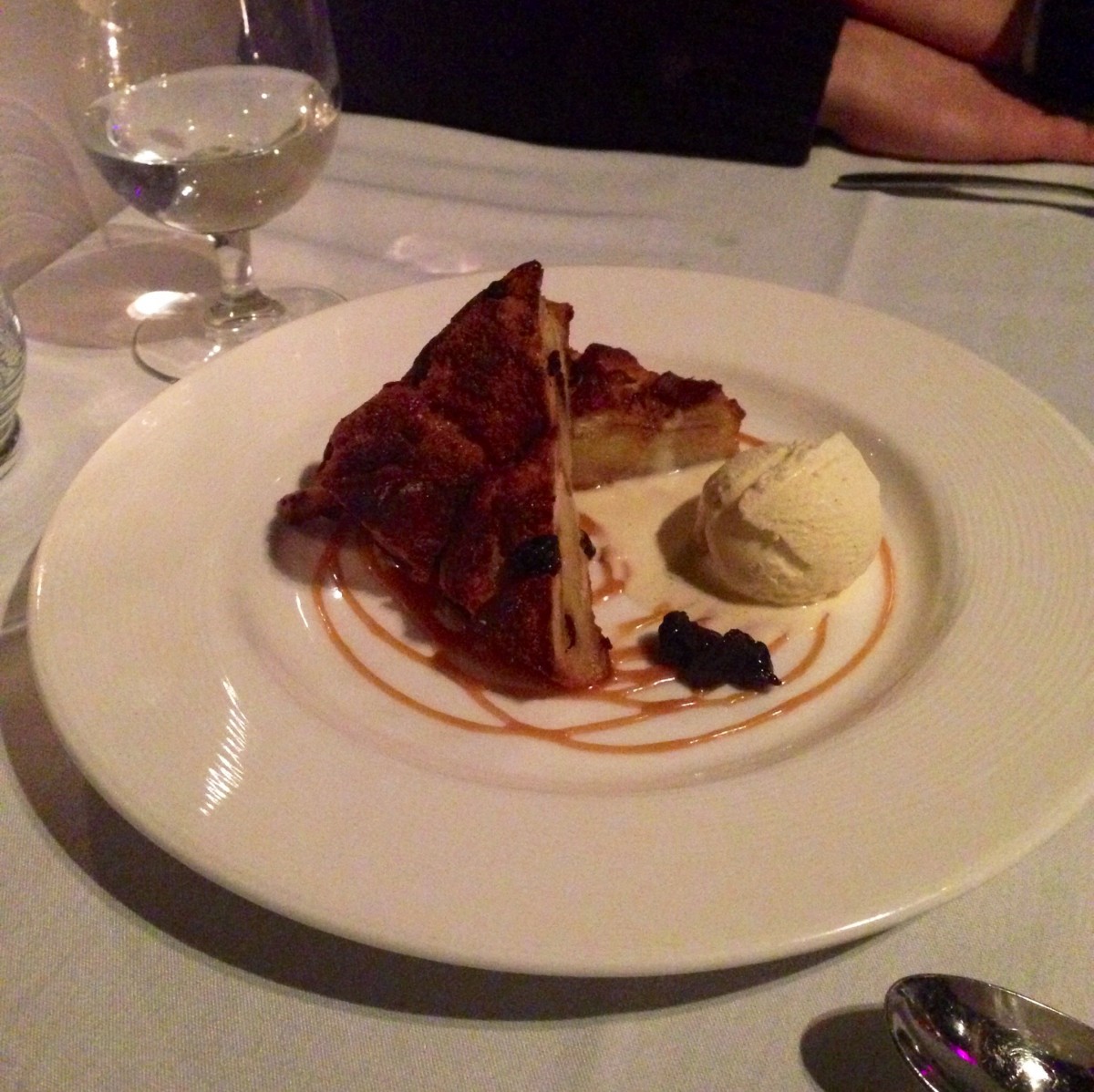 Dessert was bread pudding for two.
It was such a fun night getting to spend with my favorite guy. There was good food, great conversation, and a late night showing of Hunger Games Mockingjay Part 1.
Where I proceeded to have heart palpitations and make this expression for the next two hours. This was one of the most intense movies I've ever seen. It was absolutely amazing, but such an emotional roller coaster. I knew what was coming and still couldn't stop myself from grabbing Josh's arm during tense scenes.  Josh and I looked at each other as we walked out of the theater and were like, "What just happened?!"
A lazy Saturday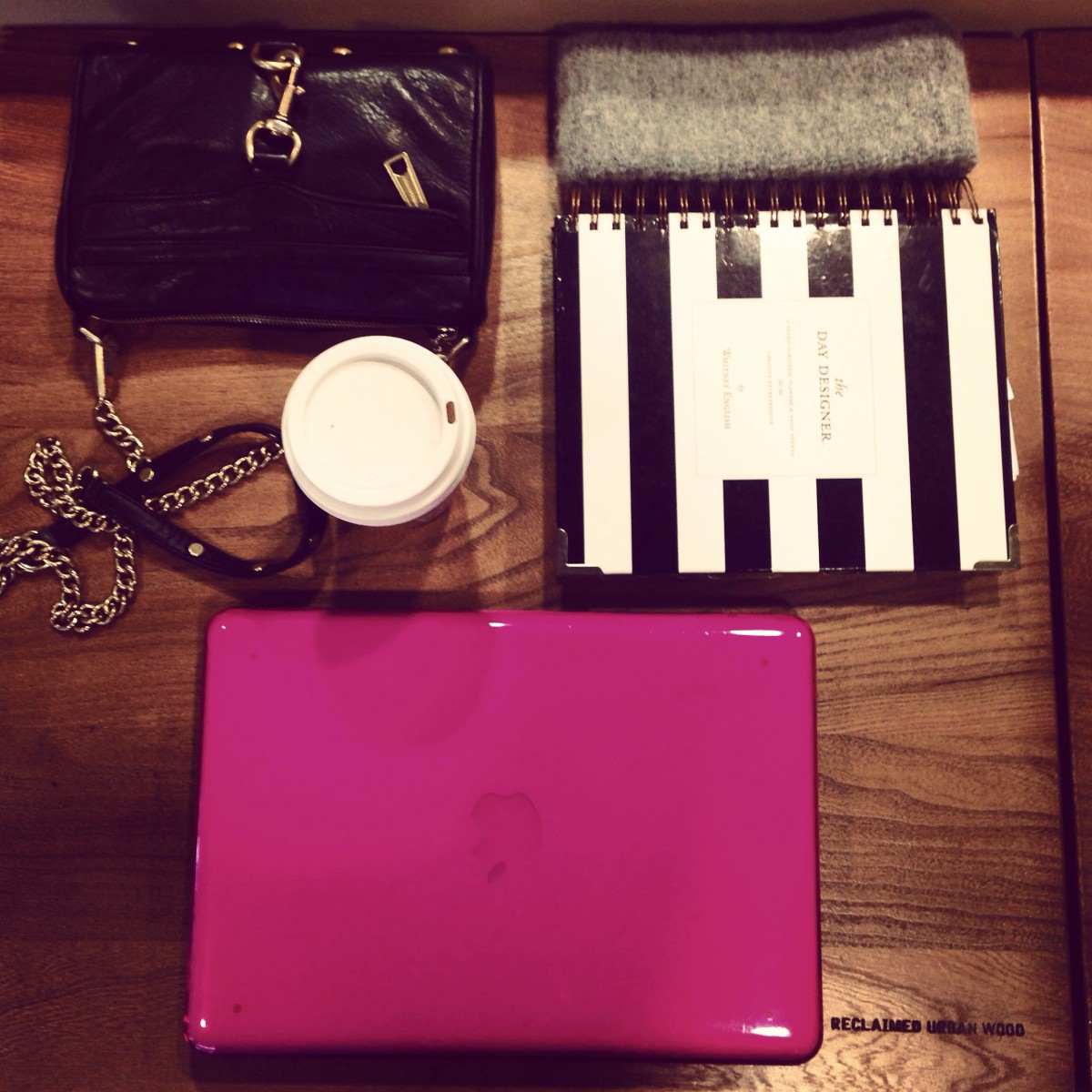 Saturday was wonderfully lazy. After lounging away the morning I met up with Hannah at Starbucks for a blogger date. We worked on some social media stuff and laughed at how different our conversation was from the two law students sitting next to us.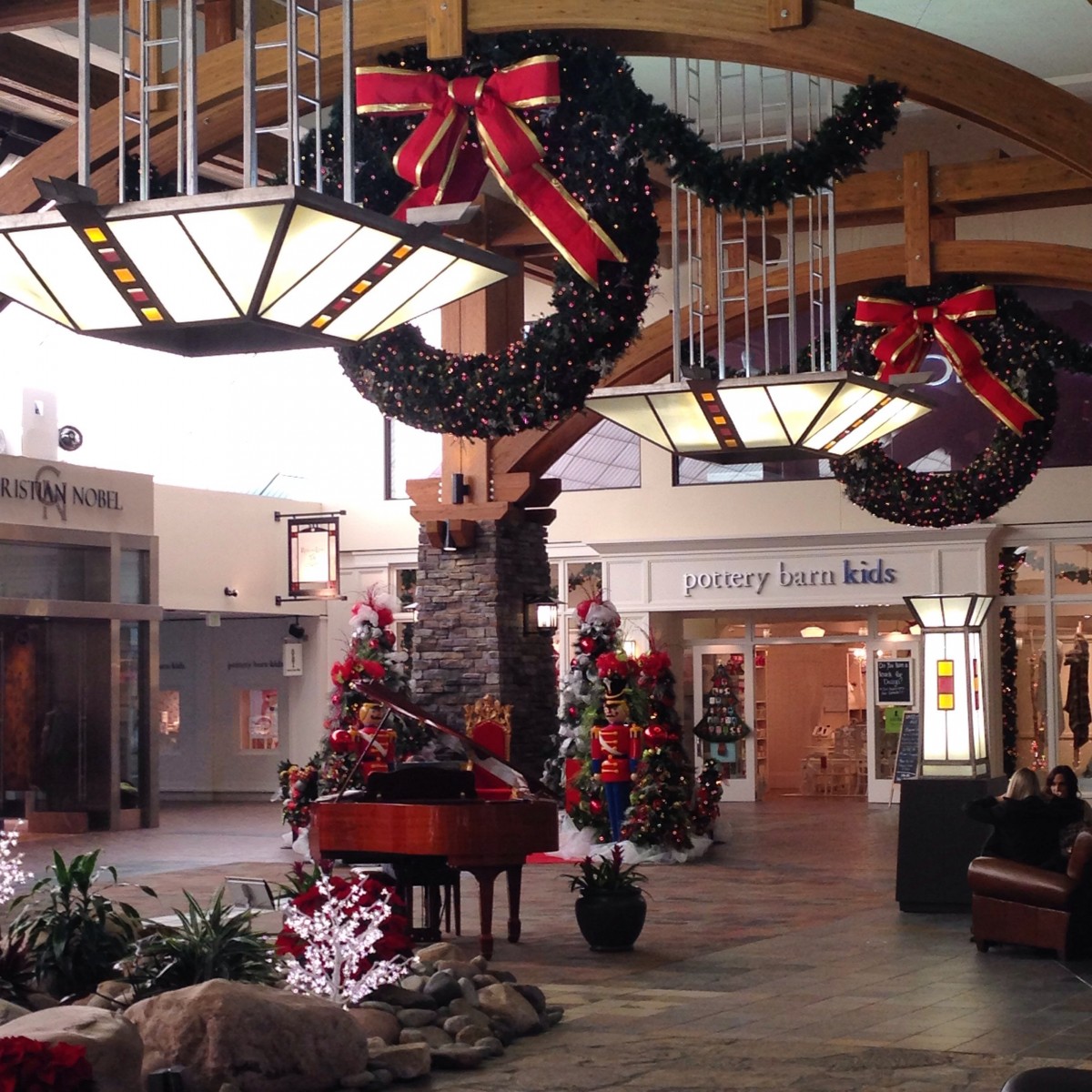 Josh and I ran to the mall to make some returns and I marveled at how much it looks like Christmas already! I love the holidays.
We also scoped out the Whole Foods hot bar for lunch and I loaded up on all the Thanksgiving staples. My eyes were bigger than my stomach because this ended up becoming lunch and dinner for the day.
Verizon tech holiday blogger event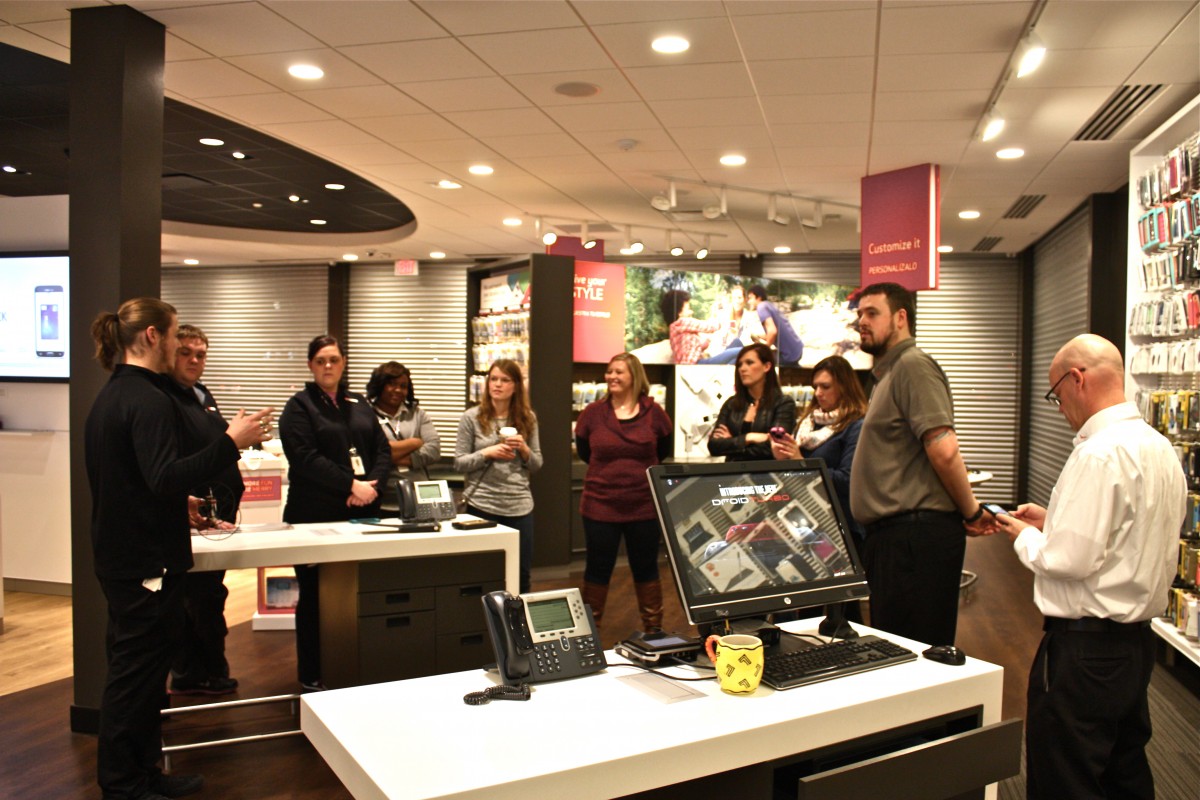 Sunday I was invited to a Verizon Tech Holiday Blogger Event that Judy put together for Omaha Bloggers. We got to learn about the latest products and try out the coolest new toys. I've been a Verizon customer since I made the switch from TracPhone in highschool. I traded in my brick for a smartphone and never looked back.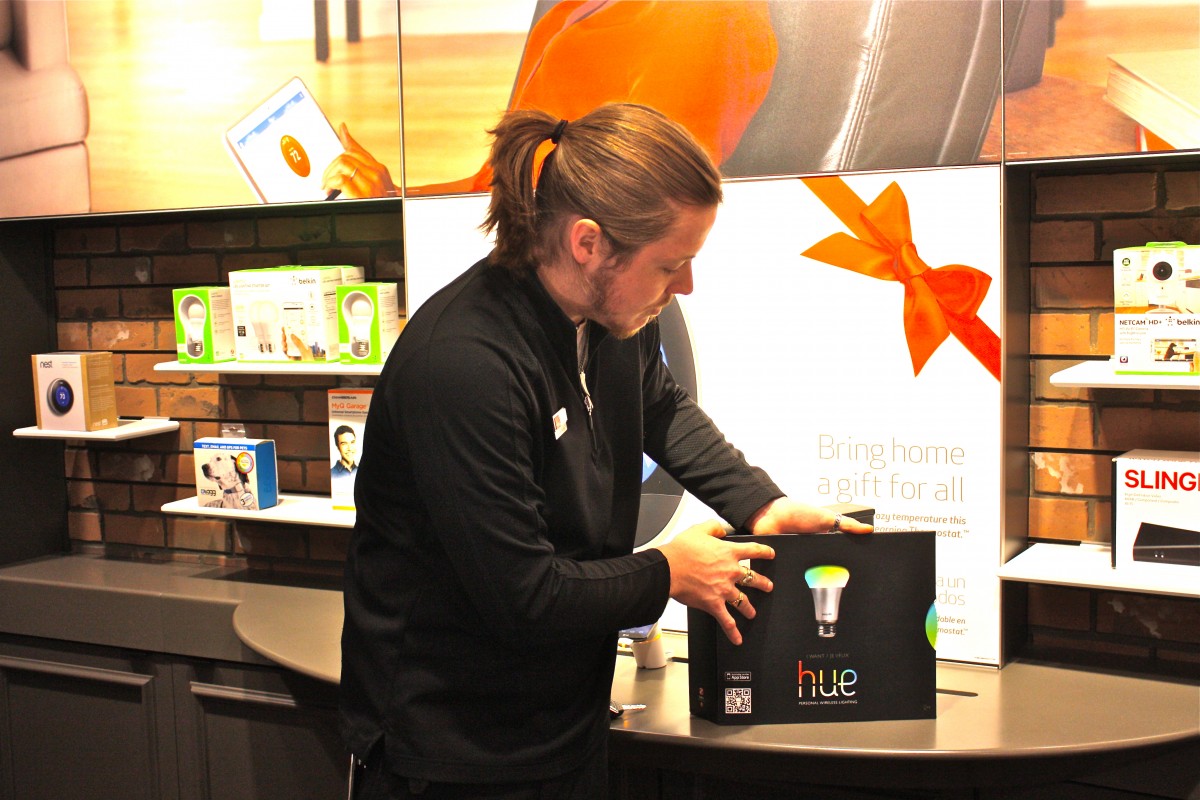 There are so many cool products out there I had no idea about! Josh officially wants to change all the lightbulbs in our apartment to these color ones and buy a remote control hovercraft. 😉
I managed to get him away from the remote control robots to show him these Sol Republic headphones that he promptly fell in love with. Santa (*cough* Sol Republic) is gifting us a pair of wireless headphones and a pair for a lucky reader, too! 😀 I should have some more info on that in the coming weeks.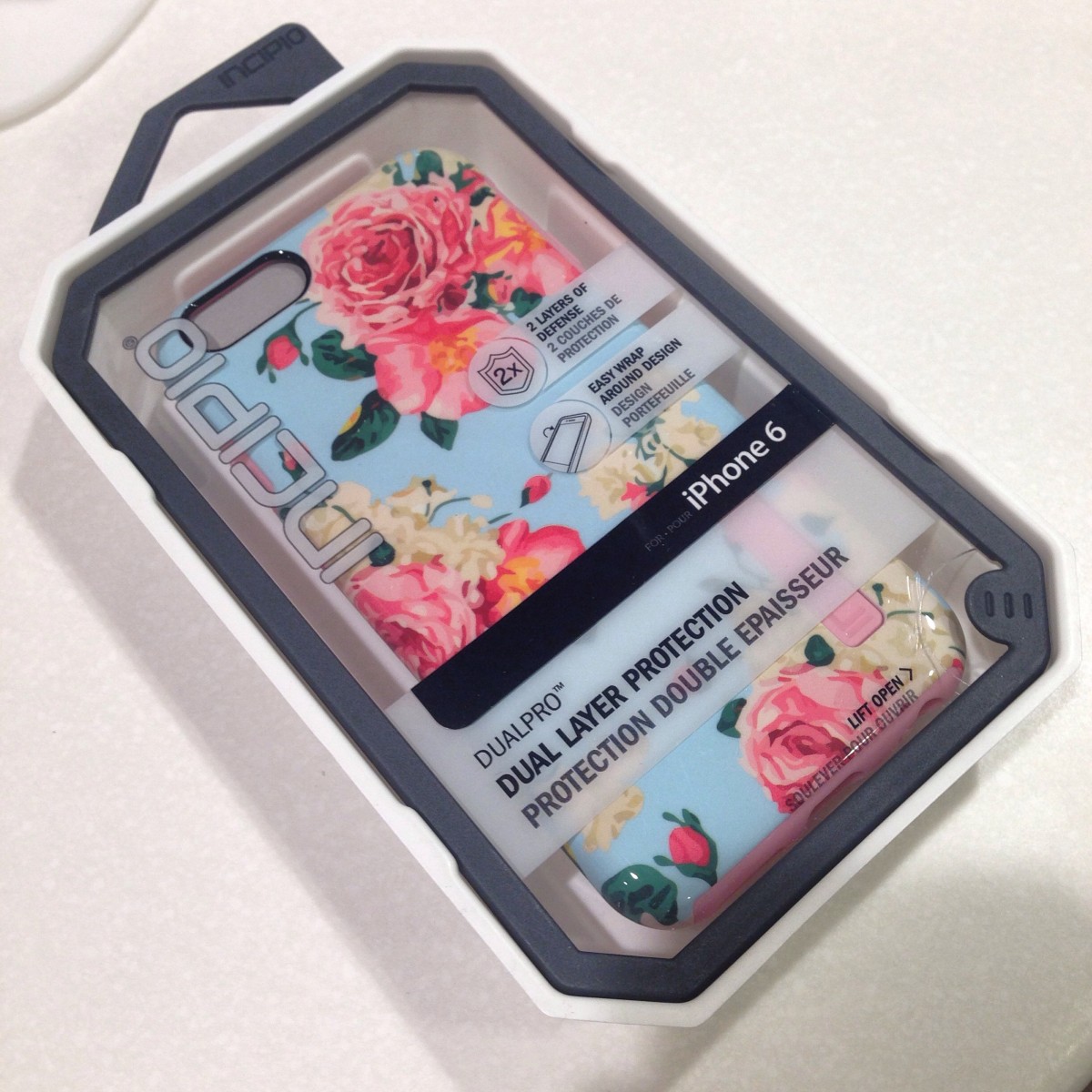 While we didn't buy any cool tech toys I did buy a new cell phone! I've been long over-due for an upgrade and decided to get the 64 gb gold iPhone 6. I should have it in a week and am so excited! I also picked up this adorable cell phone case.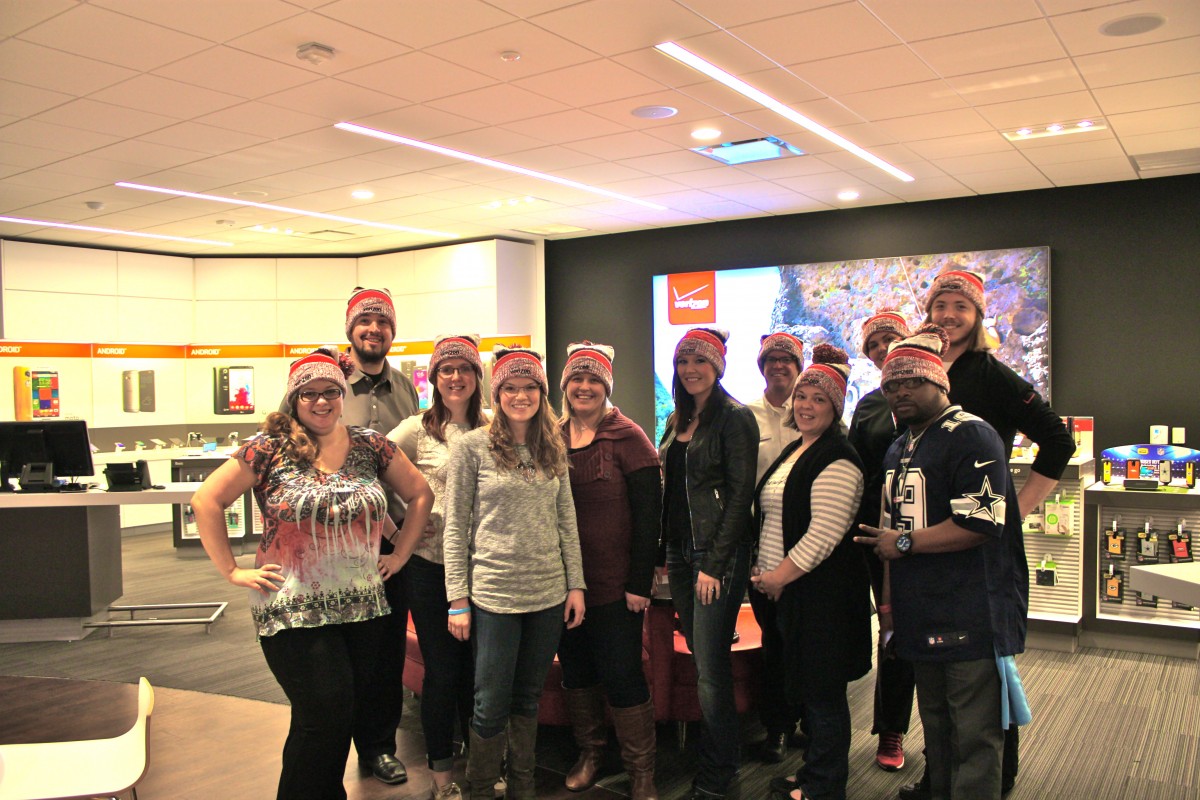 It was such a fun event. I really appreciated the Verizon employees staying after the store closed to show us around and explain all the products to us. I learned a lot!
They also clued us in on Verizon Wireless Connection Day. This Wednesday they are giving away a ton of connections for your devices for free. I'm talking extra gb of data for your plan, free in-flight WI-FI, Amazon Prime memberships, and more! Make sure to check it out.
Link-up!
Questions of the Day: What was a highlight of your weekend? Who is your cell-phone service provider? Do you like them?