Happy Monday guys! How was your weekend? I hope it was relaxing and fun and that you feel rejuvenated to start your week.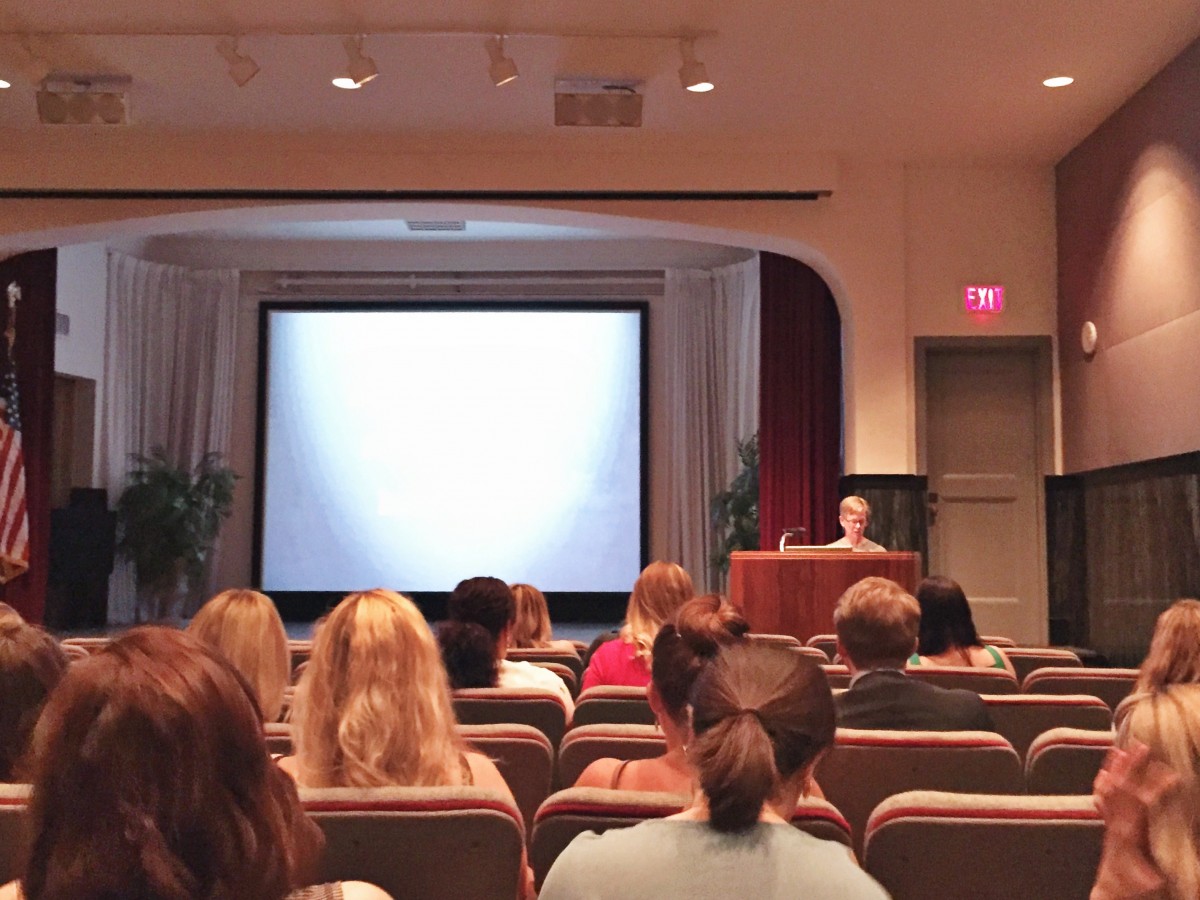 Our weekend started off with an art class at the Joslyn on Friday night. Josh and I are Young Art Patrons, which I highly recommend for all young professionals living in Omaha. It's a great way to meet new people and get to attend fun art events all over the city. This event was a lecture by Peggy Reinecke, followed by an art class!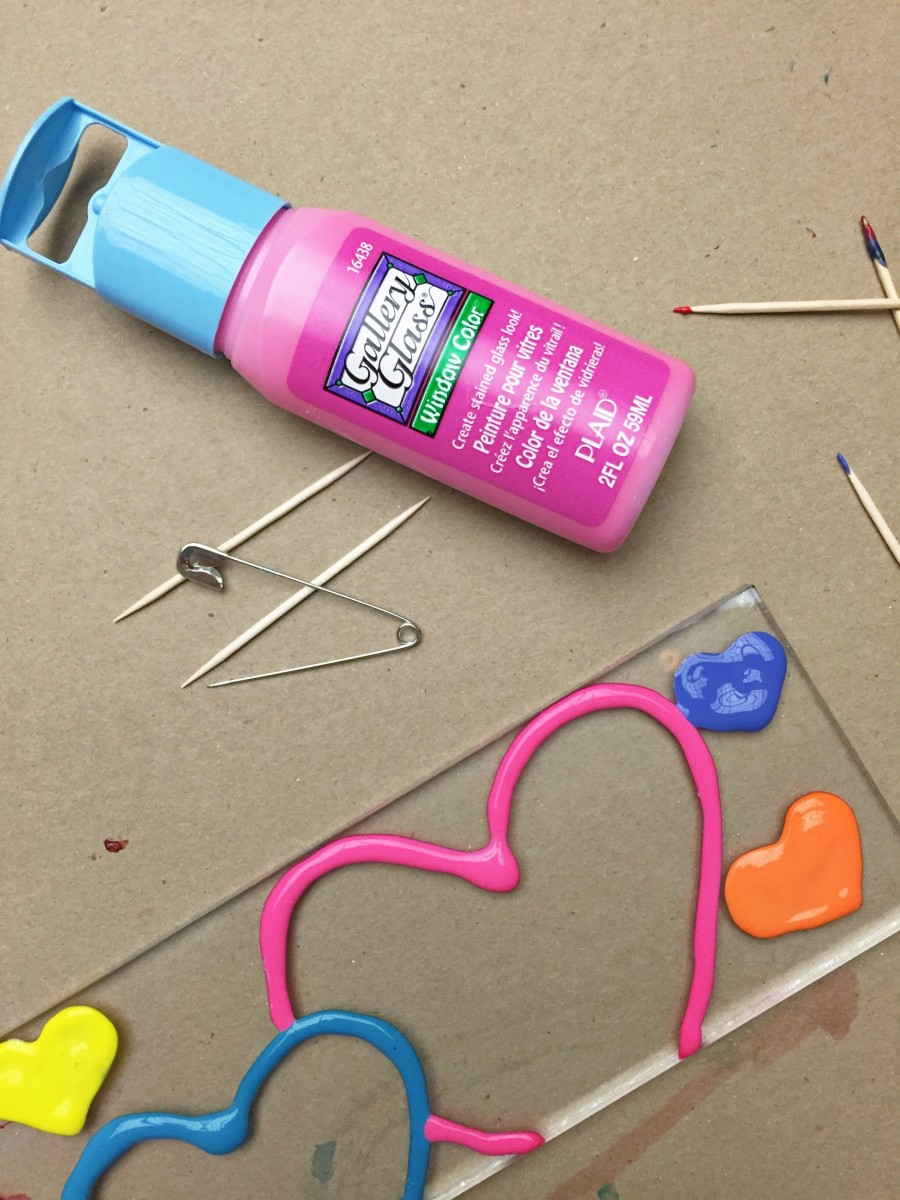 We made glass paintings. Since I have the artistic ability of a squirrel, I kept it simple with hearts.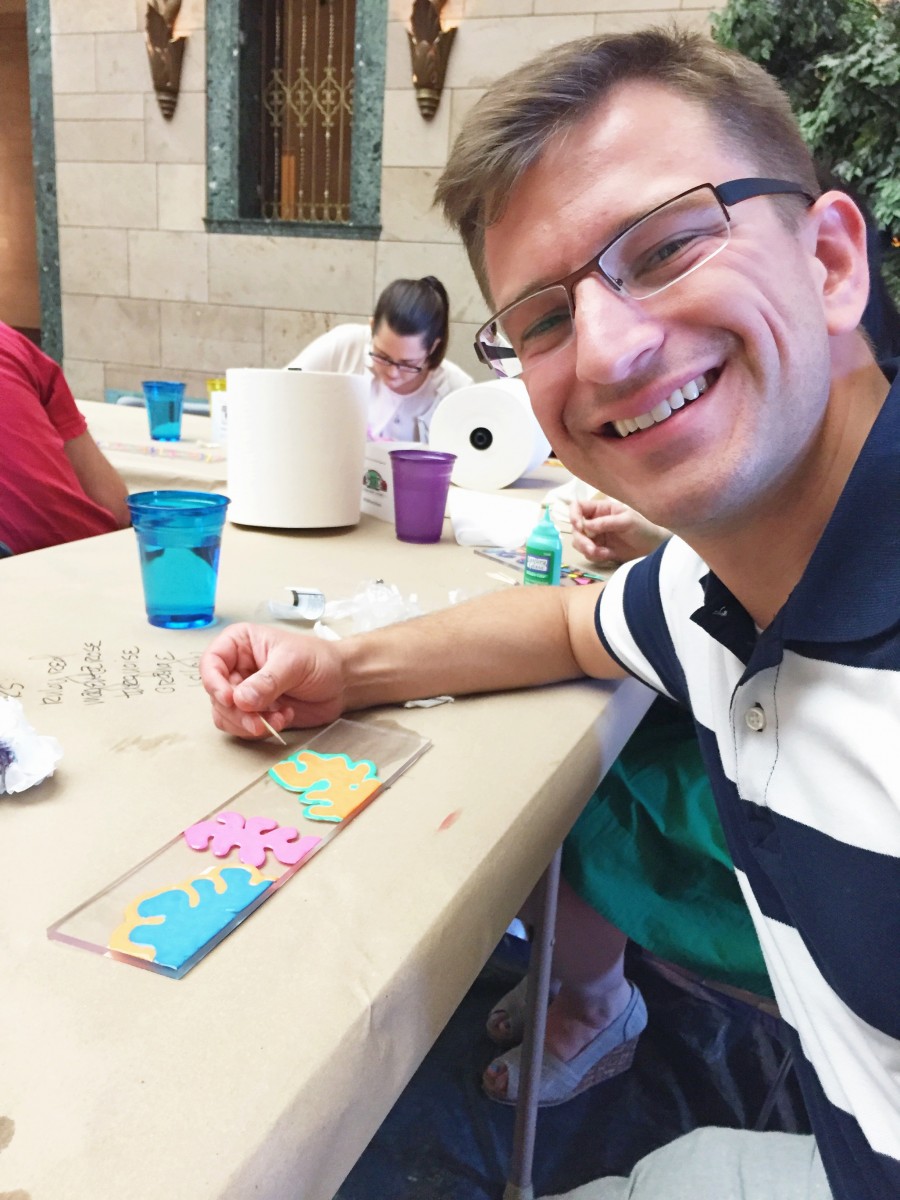 Josh made a colorful under the sea painting. It was such a fun date night.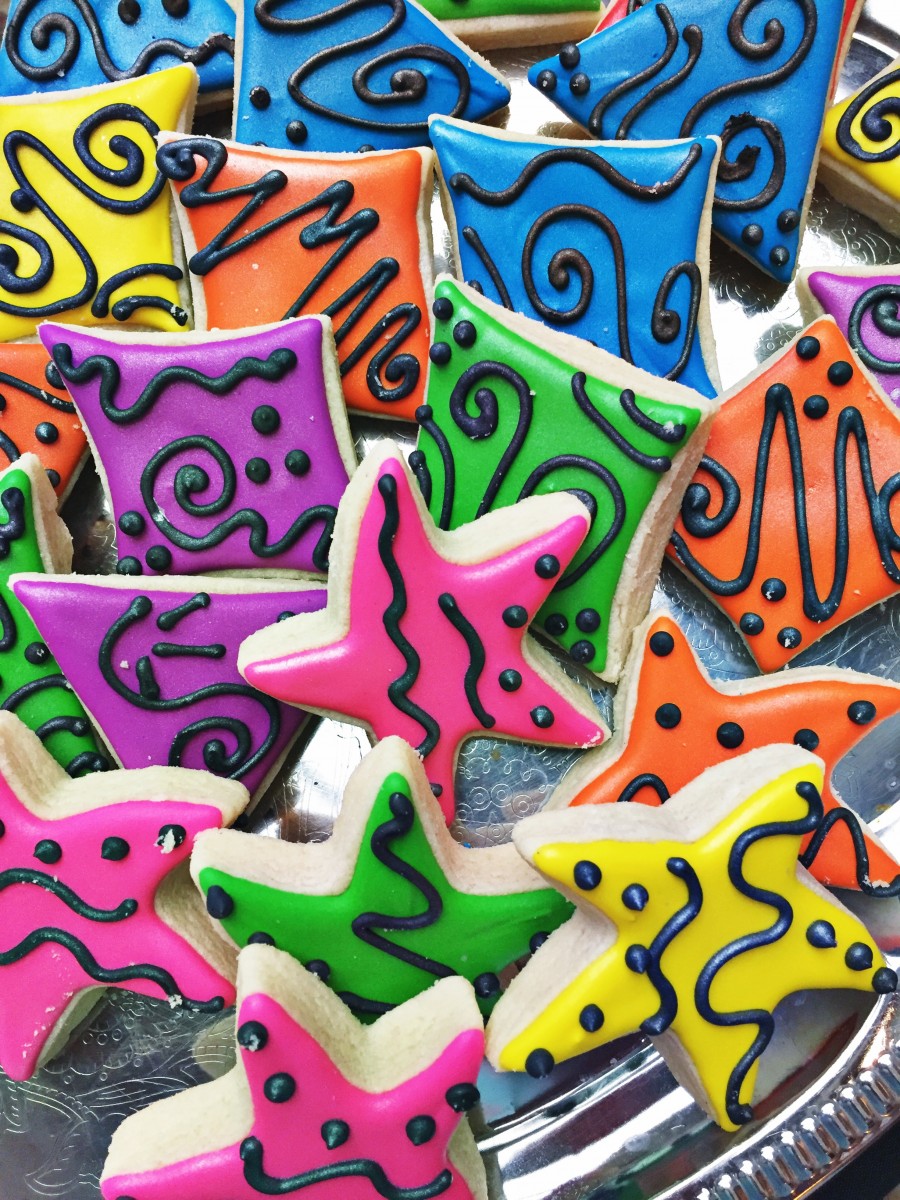 Even the sugar cookies were artistic. I was good and only had a bite, but wow was it one good bite.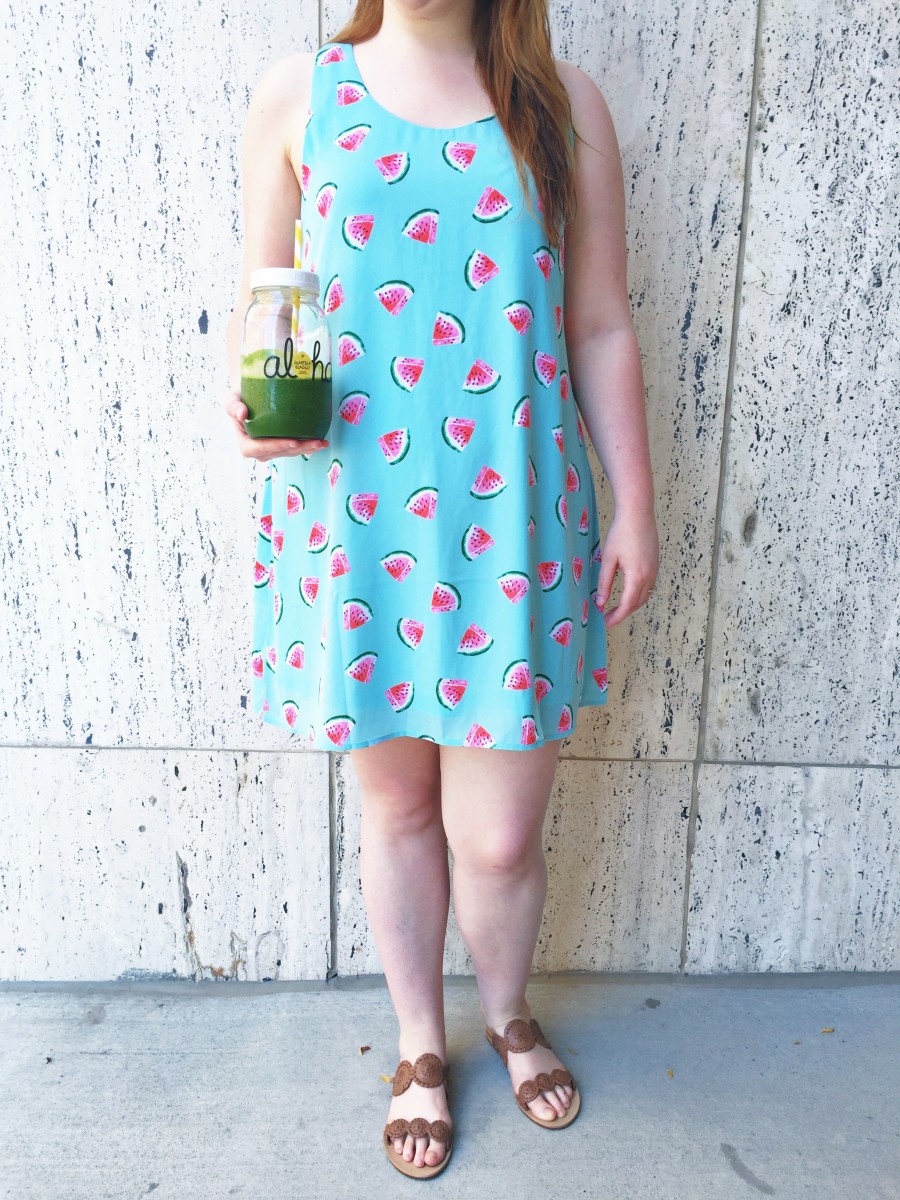 Saturday morning Josh and I were off to Lincoln for the day. I took my green smoothie and watermelon dress and hit the road.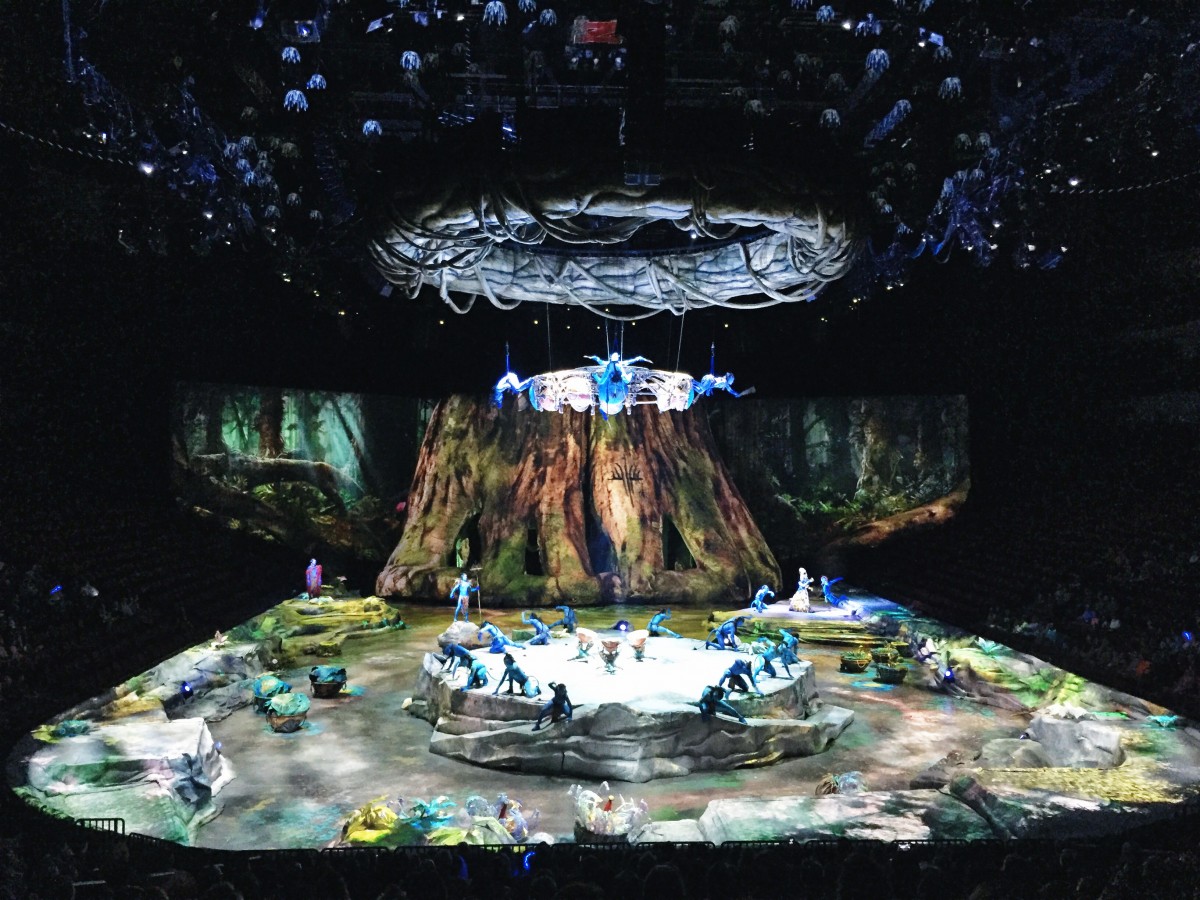 We had tickets to see Cirque du Soleil. Their latest show Toruk was in Lincoln and I had gotten Josh tickets way back in December. The show was very different than previous Cirque shows I've seen, but was still absolutely wonderful. It was less about crazy acrobatics and more about storytelling with beautiful imagery.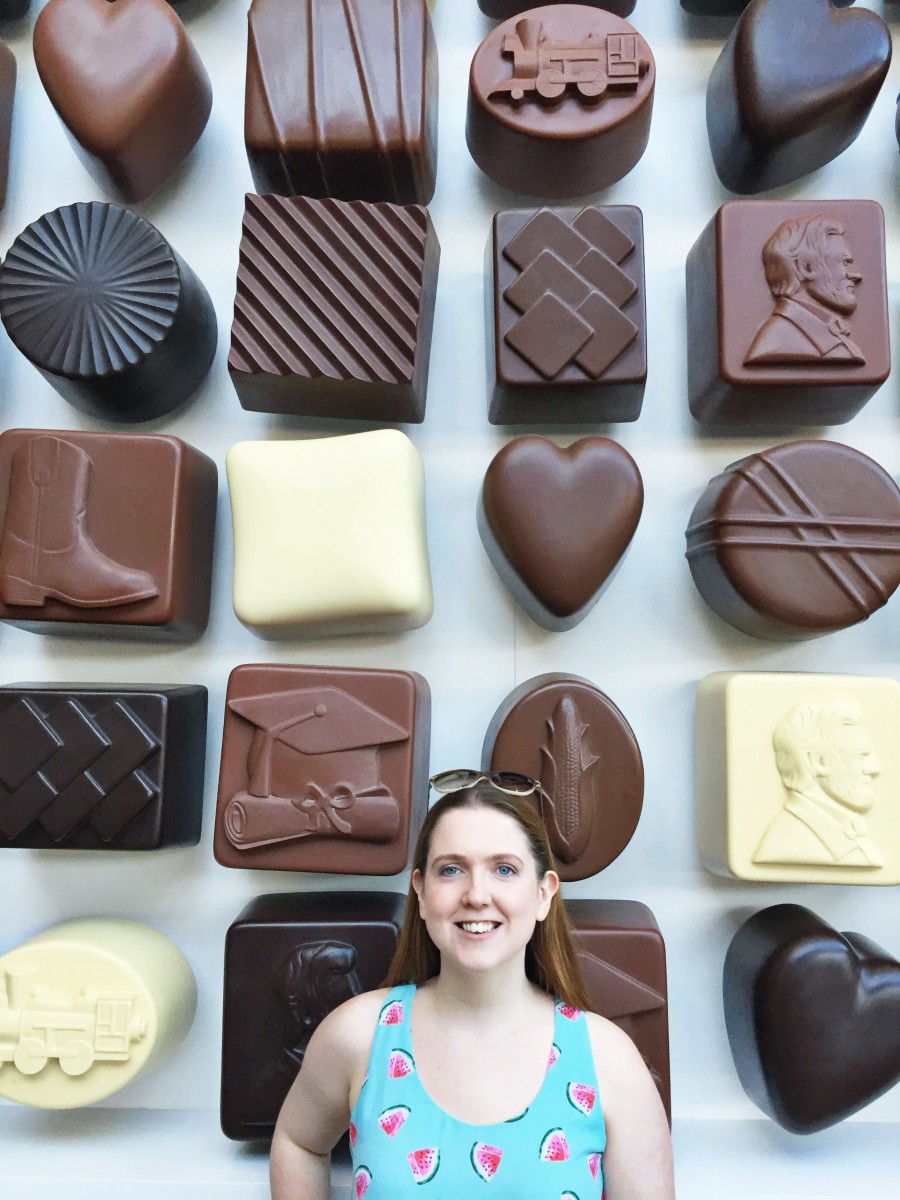 There was a giant chocolate display in the arena where Toruk was touring that obviously required me to get a photo in front of. 😉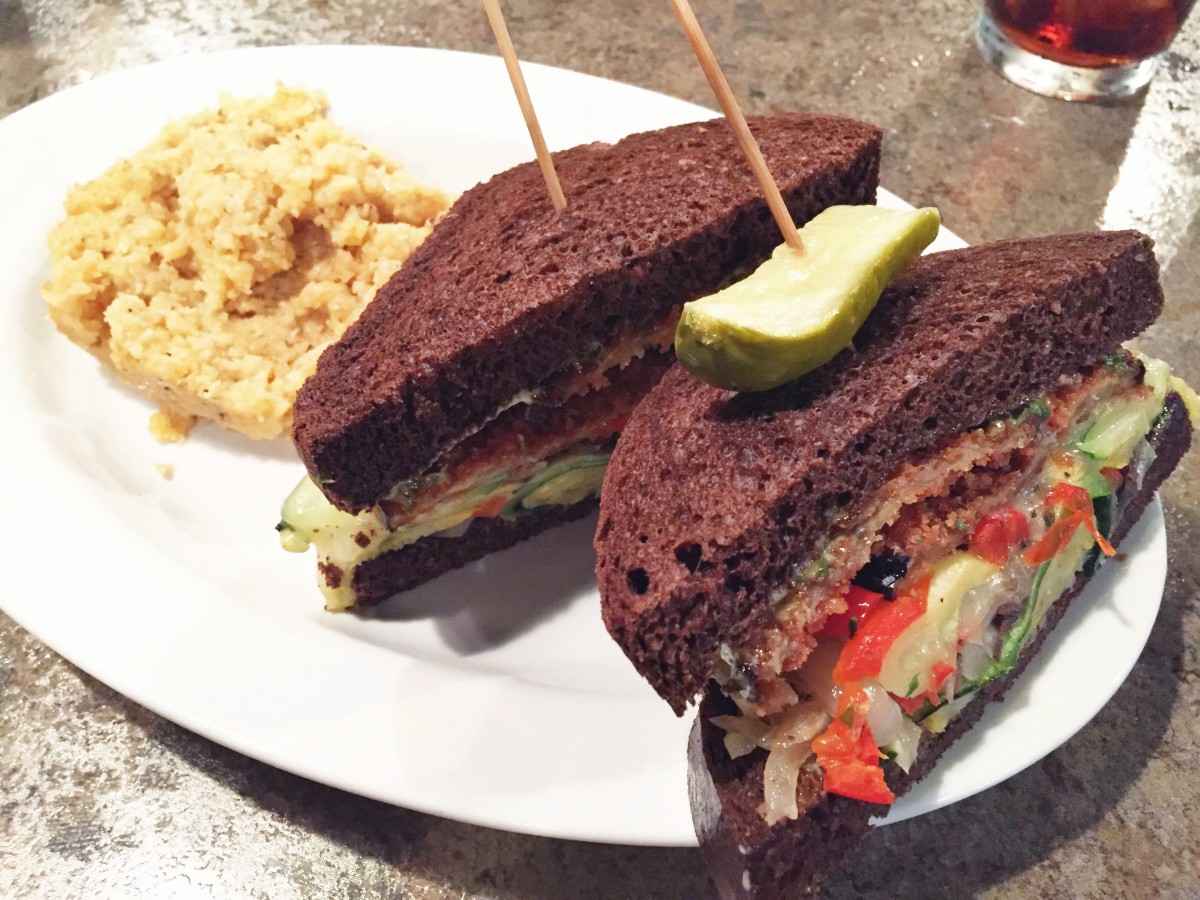 Since we weren't going to be getting home until well past dinner time, I went off my Jenny Craig plan and ordered a veggie sandwich with grits for dinner at The Single Barrel. It was worth it.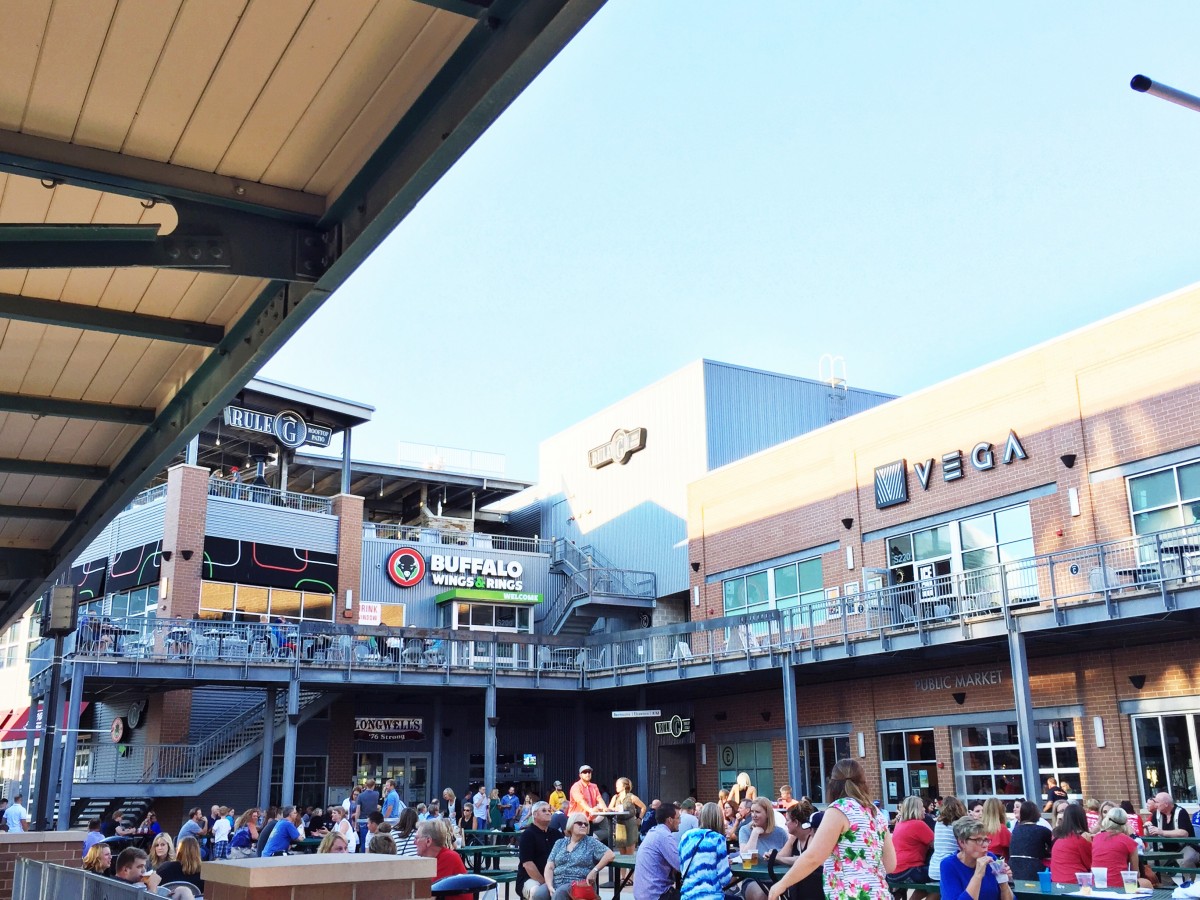 After dinner we enjoyed the nice weather in Lincoln and walked around for a bit before heading home. I love the downtown atmosphere of the city. College towns always feel so alive to me. I realized after snapping this picture that I snapped someone wearing the same  Target shirt I just blogged about!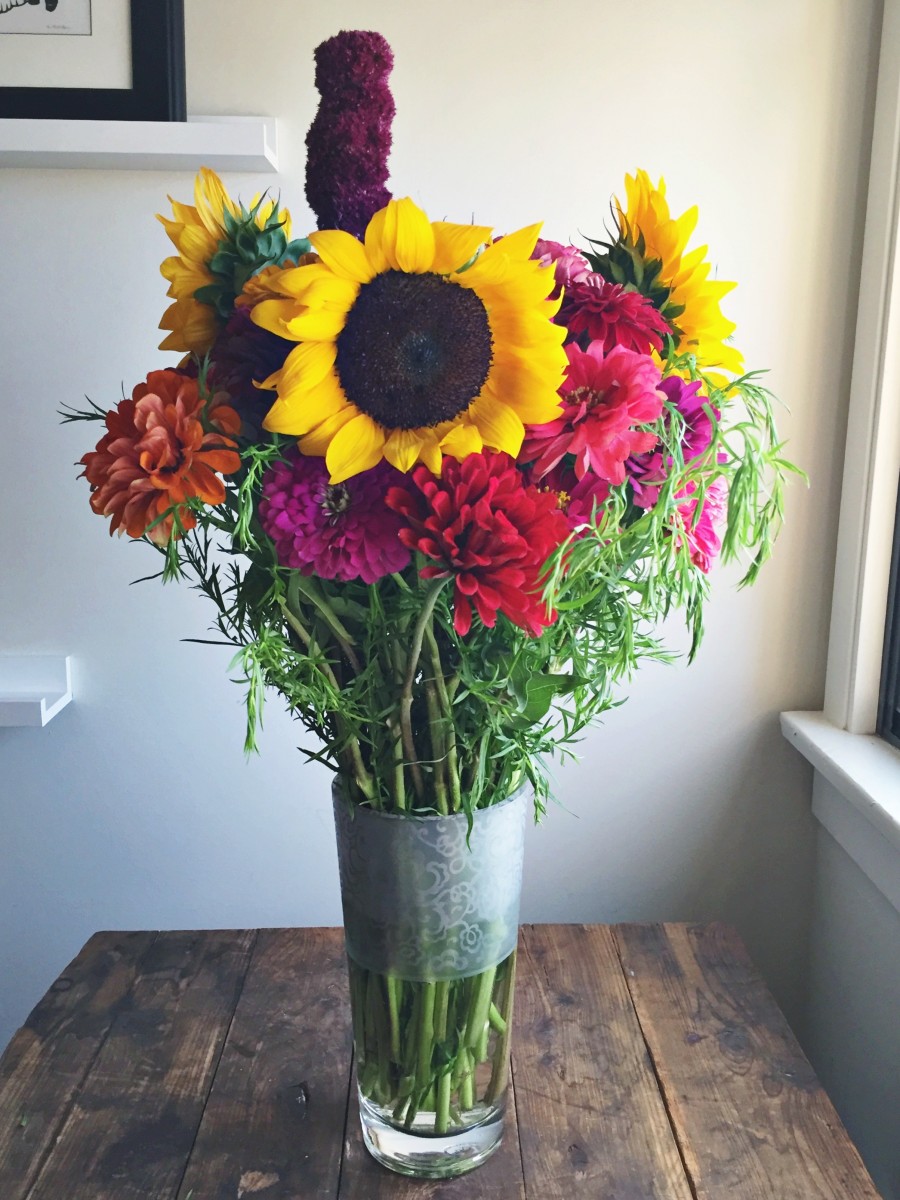 Sunday was a run errands and lounge kind of day. The highlight was waking up to these sweet surprise flowers from Josh. He's a keeper. 😀
Questions of the Day: What was the highlight of your weekend? Have you seen a Cirque du Soleil show? Would you rather be surprised with flowers or chocolate?
Connect with me on Instagram, Twitter, or Facebook to continue the conversation! And please SHARE with someone who you think would enjoy this post!