Hey everyone! I hope you had an awesome weekend. Did you do anything special to celebrate America's birthday? I had a great time with friends at a BBQ and relaxing during an otherwise low-key weekend. Make sure to link up to your weekend snapshots at the end of this post!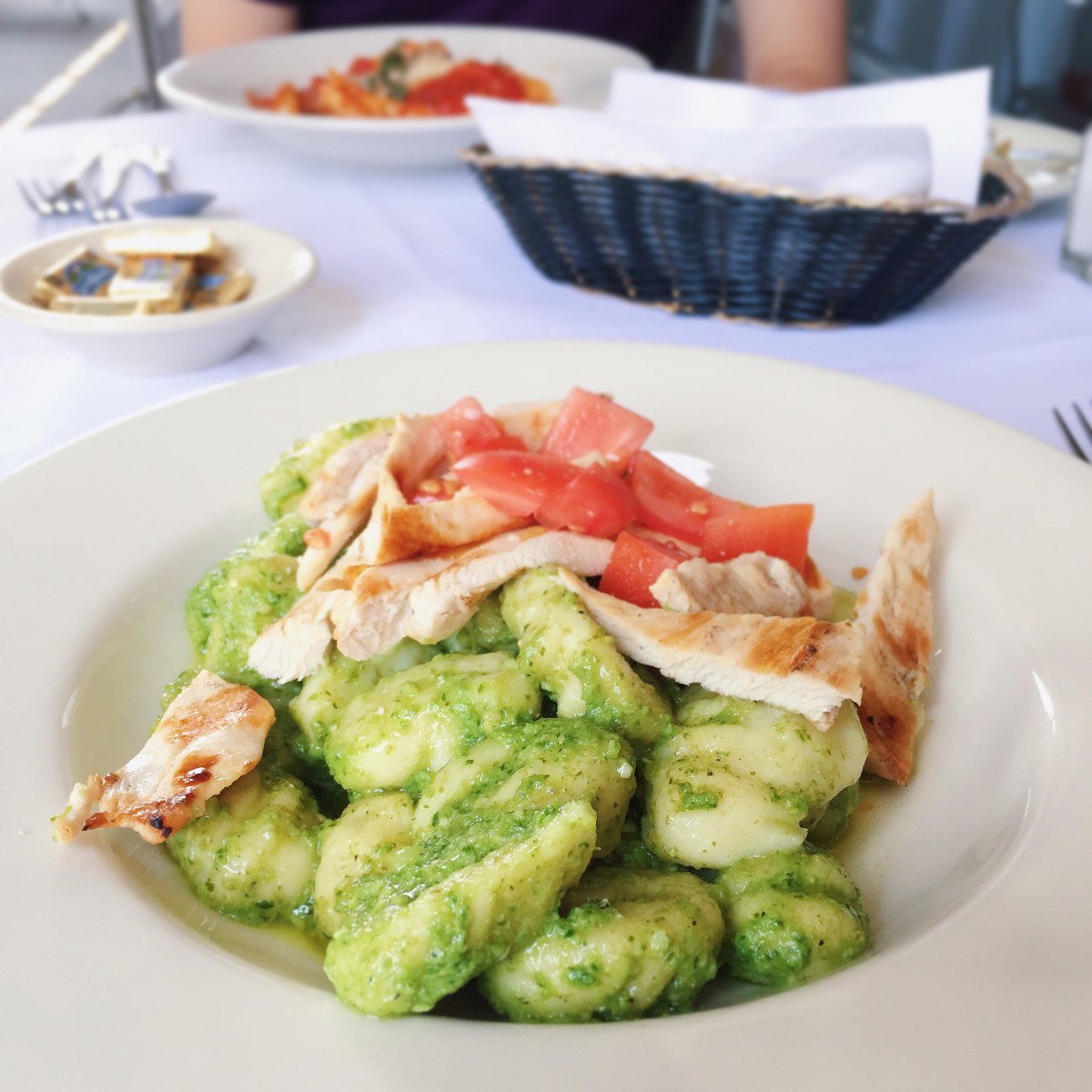 I was off work on Friday, so Josh and I celebrated with a trip to Pasta Amore for lunch. It was delicious and a perfect day for a meal outside in the sunshine.
The rest of Friday consisted of boring stuff like cleaning and house chores so I'll skip over that and move on  to Saturday.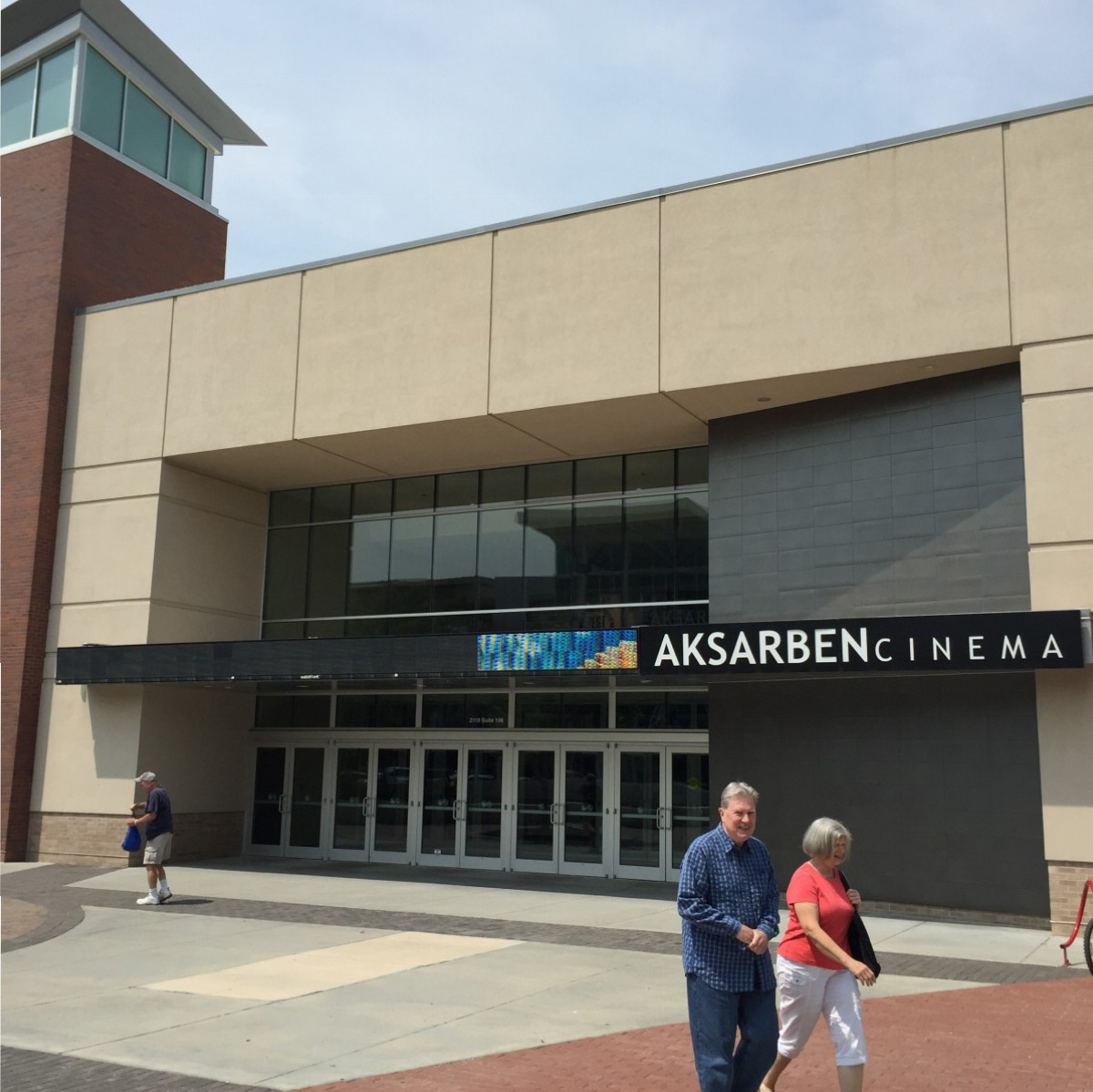 Saturday morning Josh and I started off our Independence Day celebrations by heading to the movies to see Inside Out. It was such a great movie that kept with Pixar tradition in making me feel all the feels. And the short movie beforehand, Lava, made me want to hop a plan back to Hawaii ASAP.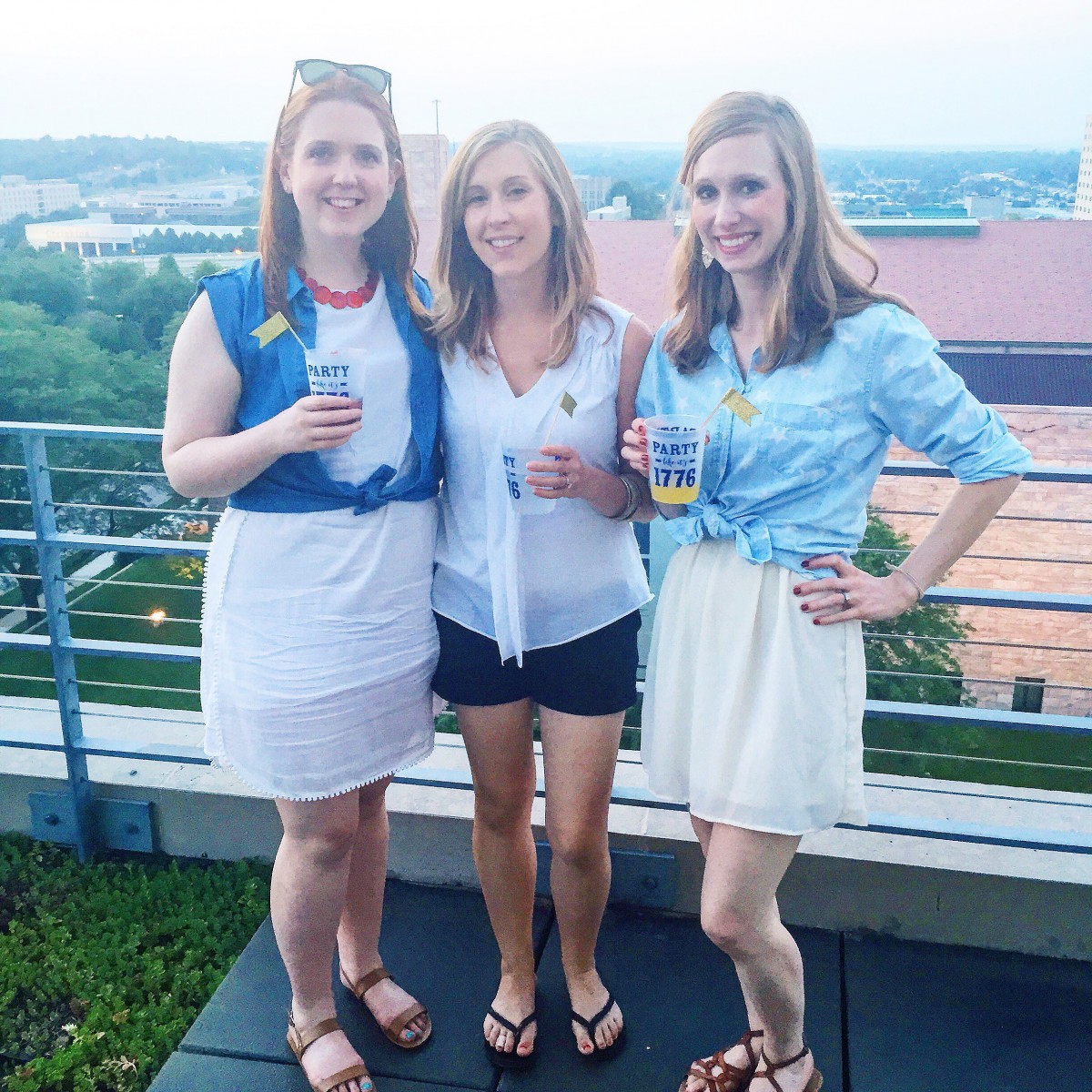 Dress | Top | Sandals (these are on sale for $23 right now!) | Necklace | Sunglasses
After the movies Josh and I headed over to our friends Jordan and Ben's place for a BBQ on their rooftop, along with Joanna and Jeff. It was such a fun time!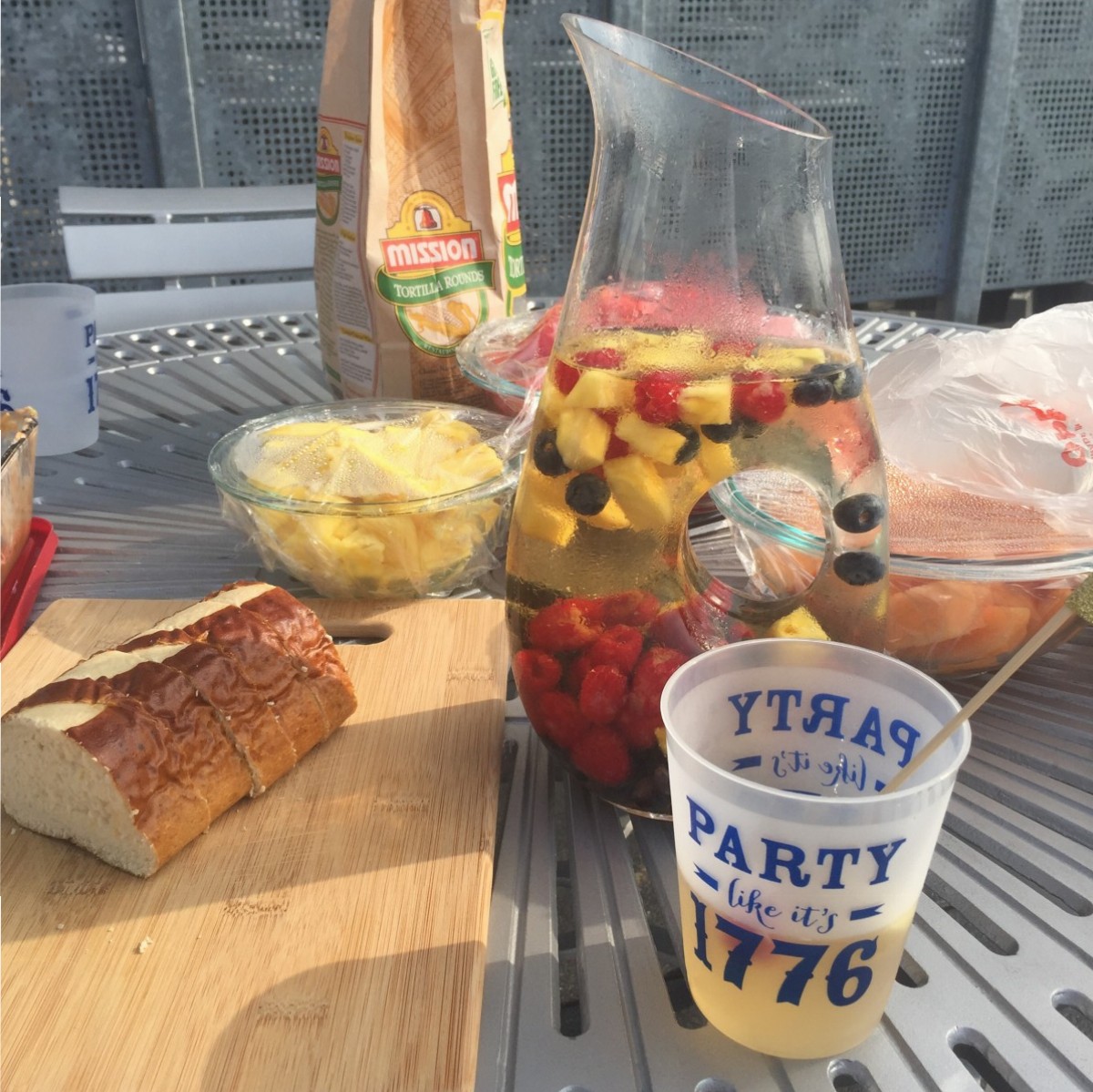 There was food galore. Joanna made an amazing bean dip, Jordan made sangria, Ben was grilling, and oh yeah, there were pretzel rolls.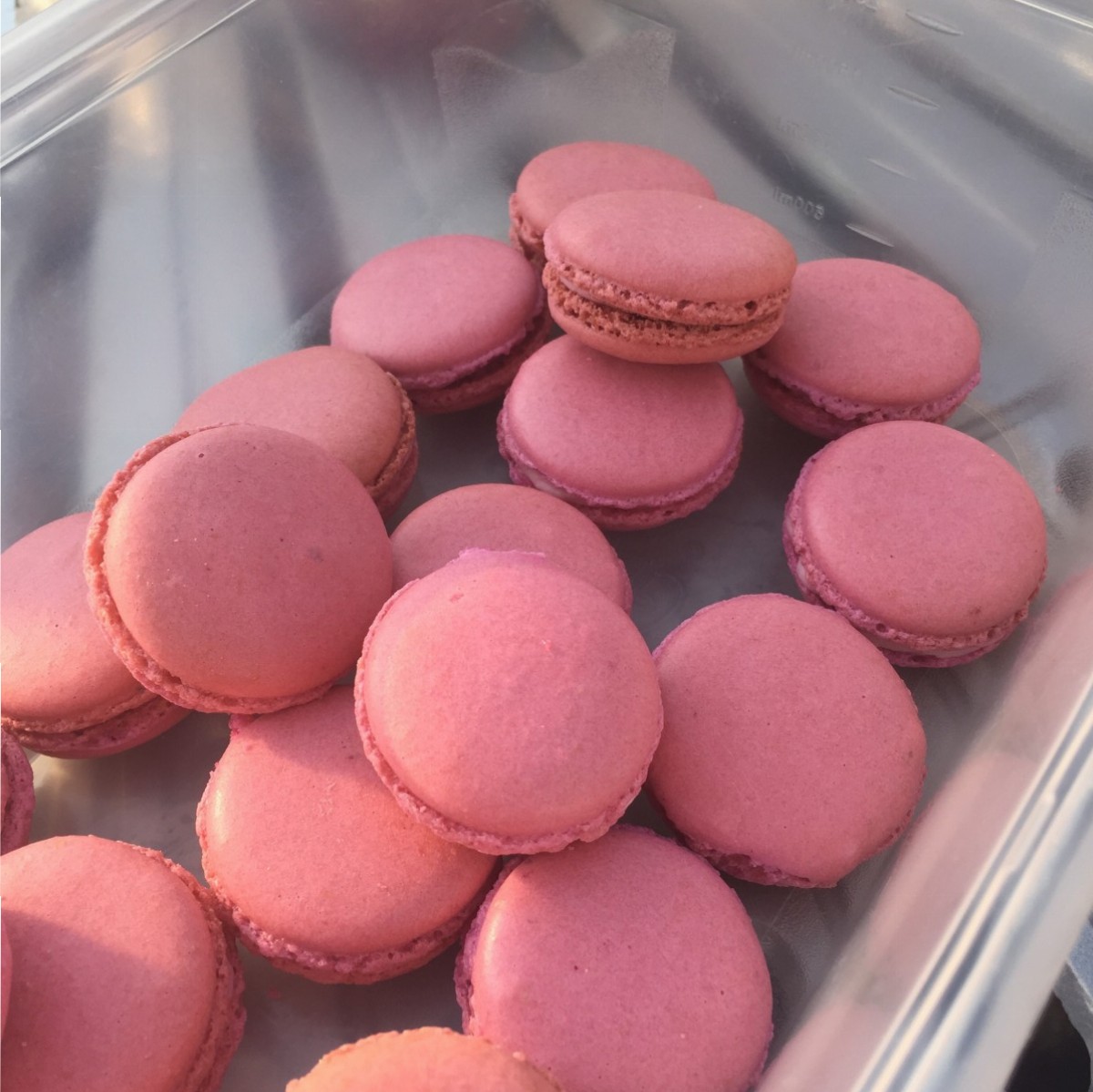 Jordan made these incredible macaroons.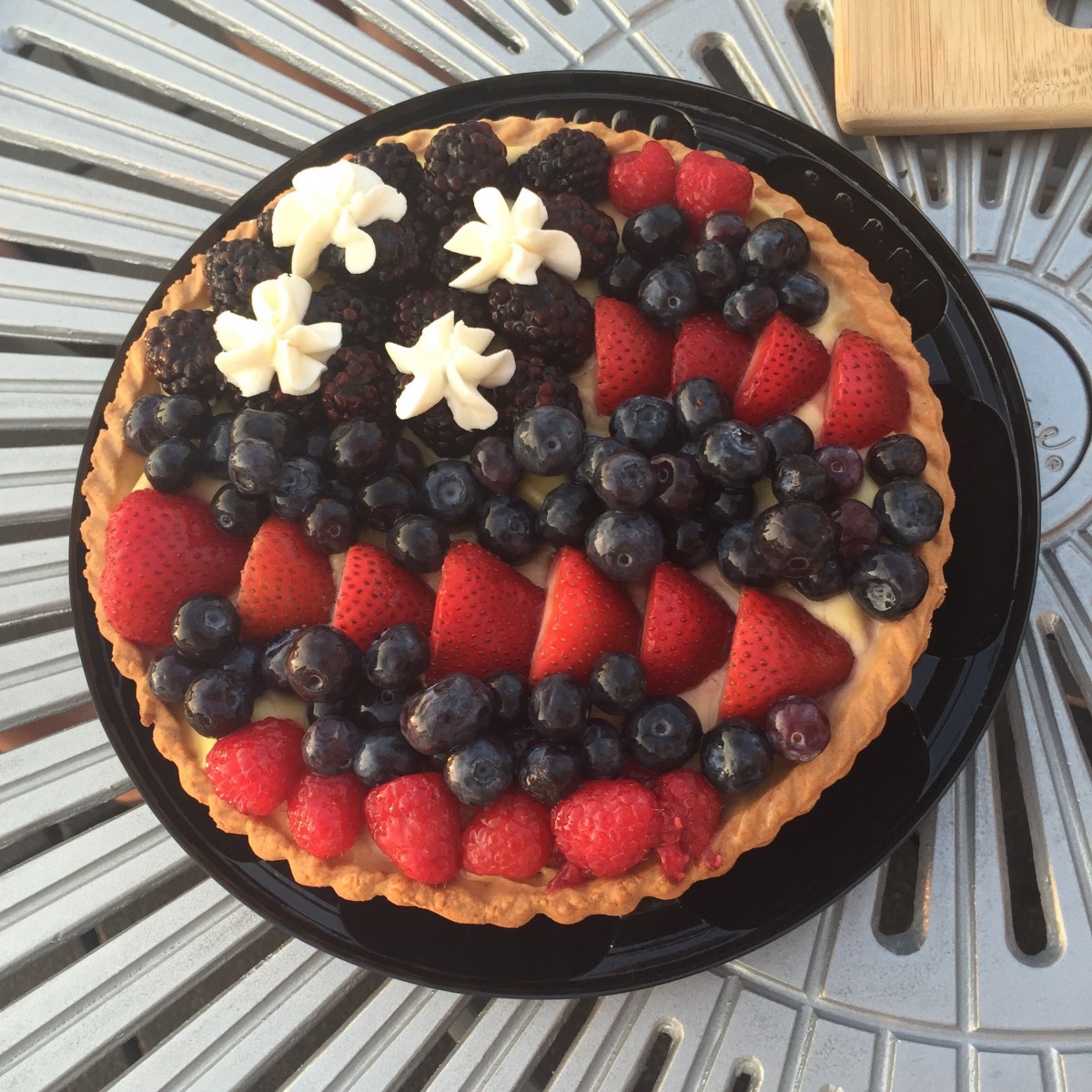 And I brought a fruit tart. I can't take credit for it, but Whole Foods baked goods sure are delicious! 😉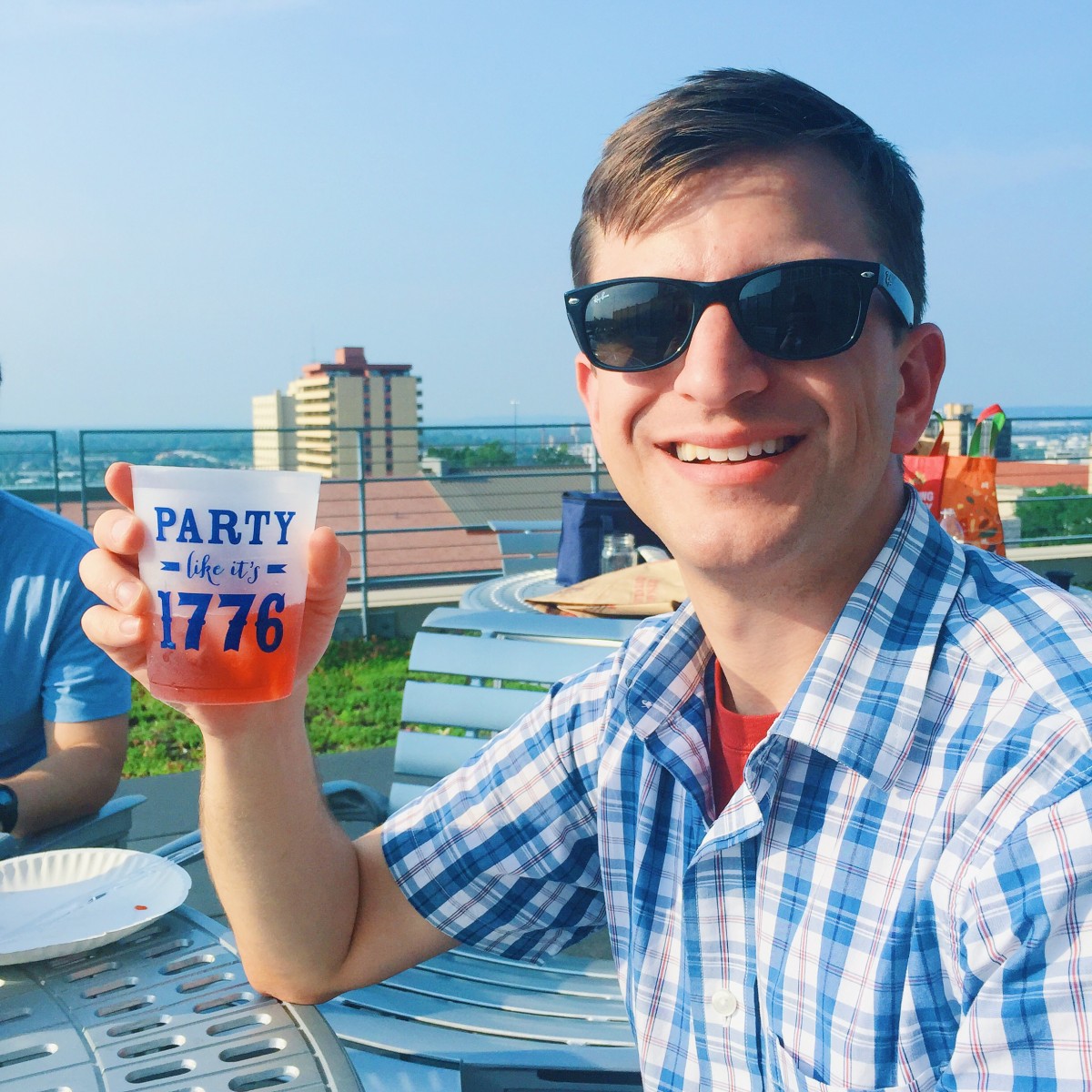 I also found these adorable cups at Francescas. Aren't they fun?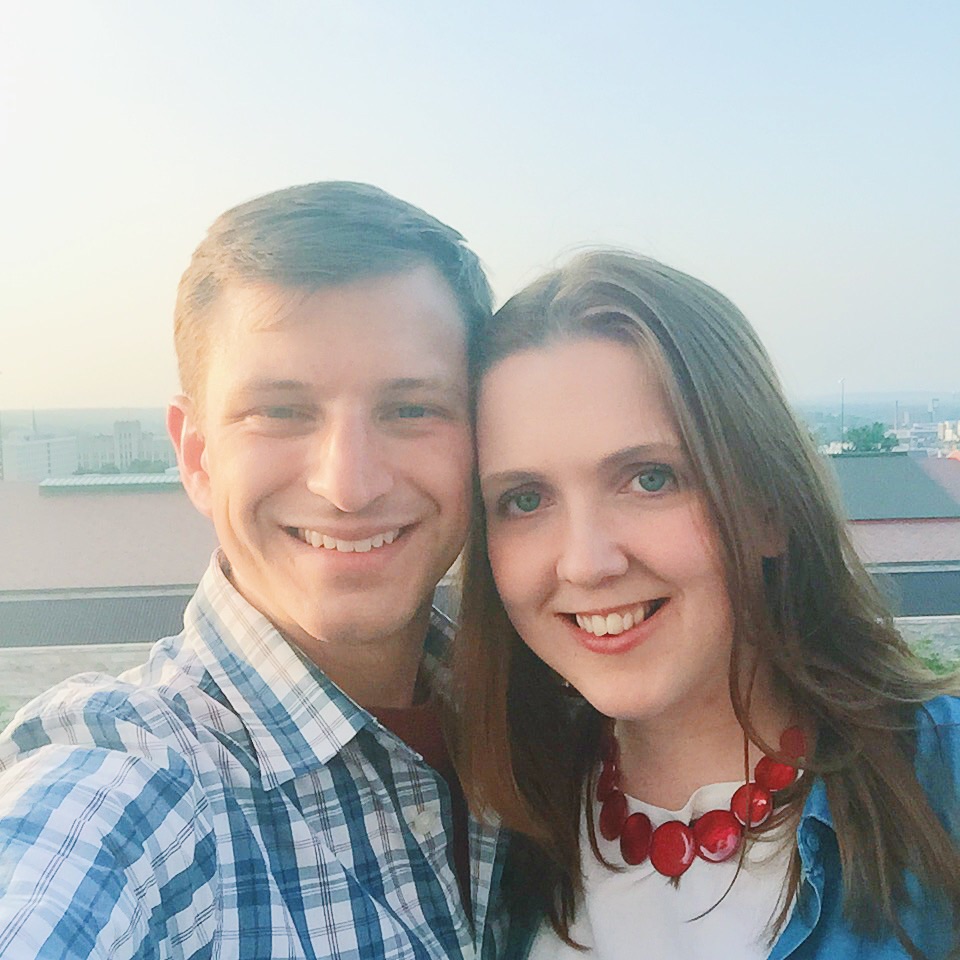 It was my fourth 4th with this amazing guy. I couldn't have asked for a better way to celebrate the day. And the celebrations continue after work today as it is our 2nd wedding anniversary! It has been two incredible years.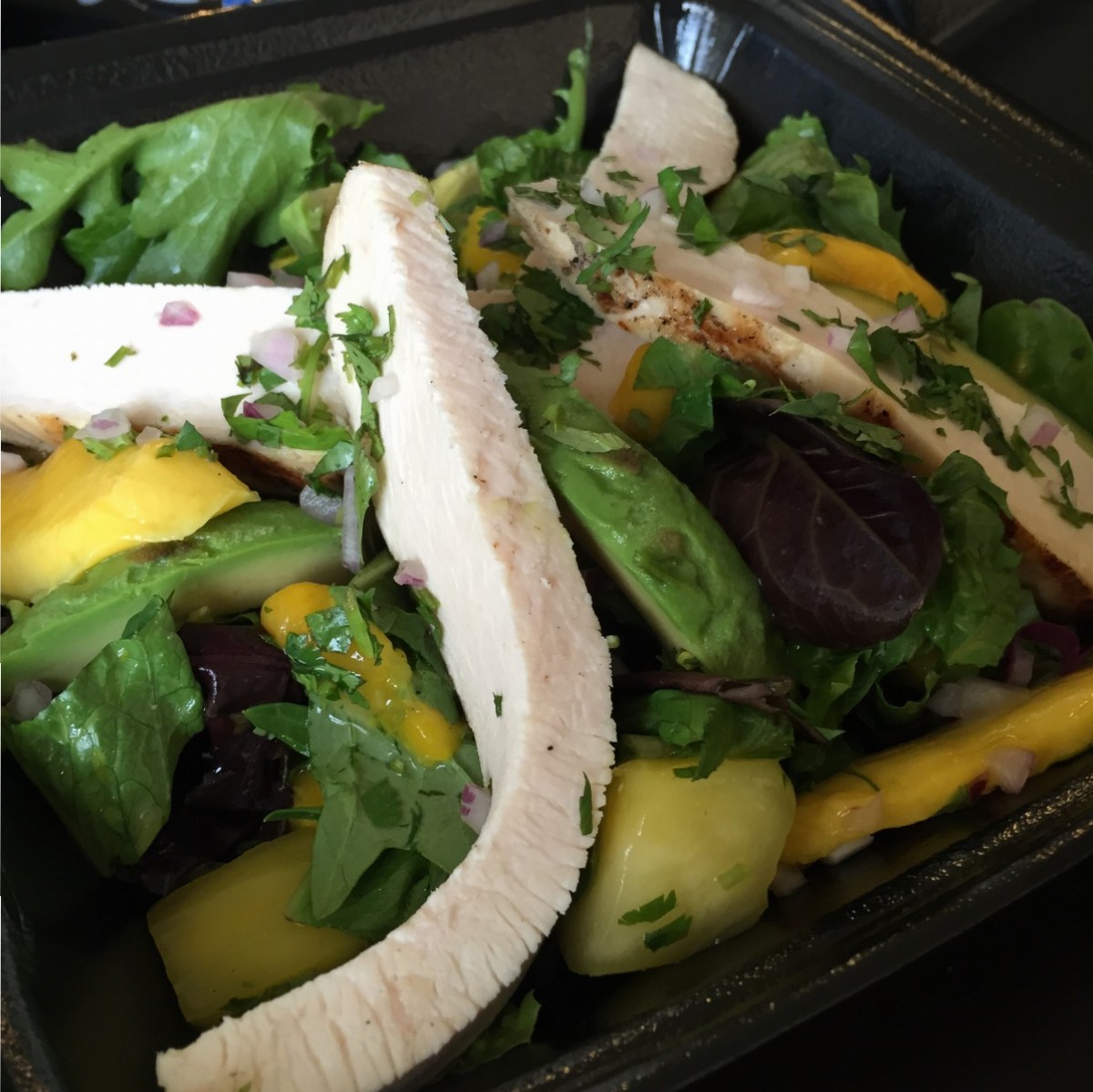 Sunday involved sleeping in, hanging out, and eating the leftover fruit tart for lunch. We picked up dinner from the new Mexican restaurant, Andres. While Josh's enchiladas looked mouthwatering, my chicken mango avocado salad tasted pretty good too. 😀
Questions of the Day: Fruit tarts yay or nay? How did you celebrate the 4th of July? Do you still enjoy Pixar and Disney movies as a grownup?