I was a little tardy for the party when it came to the chambray trend. Last fall when everyone was pulling out their denim shirts, I was holding off knowing that button down dress shirts don't look the best on my shape.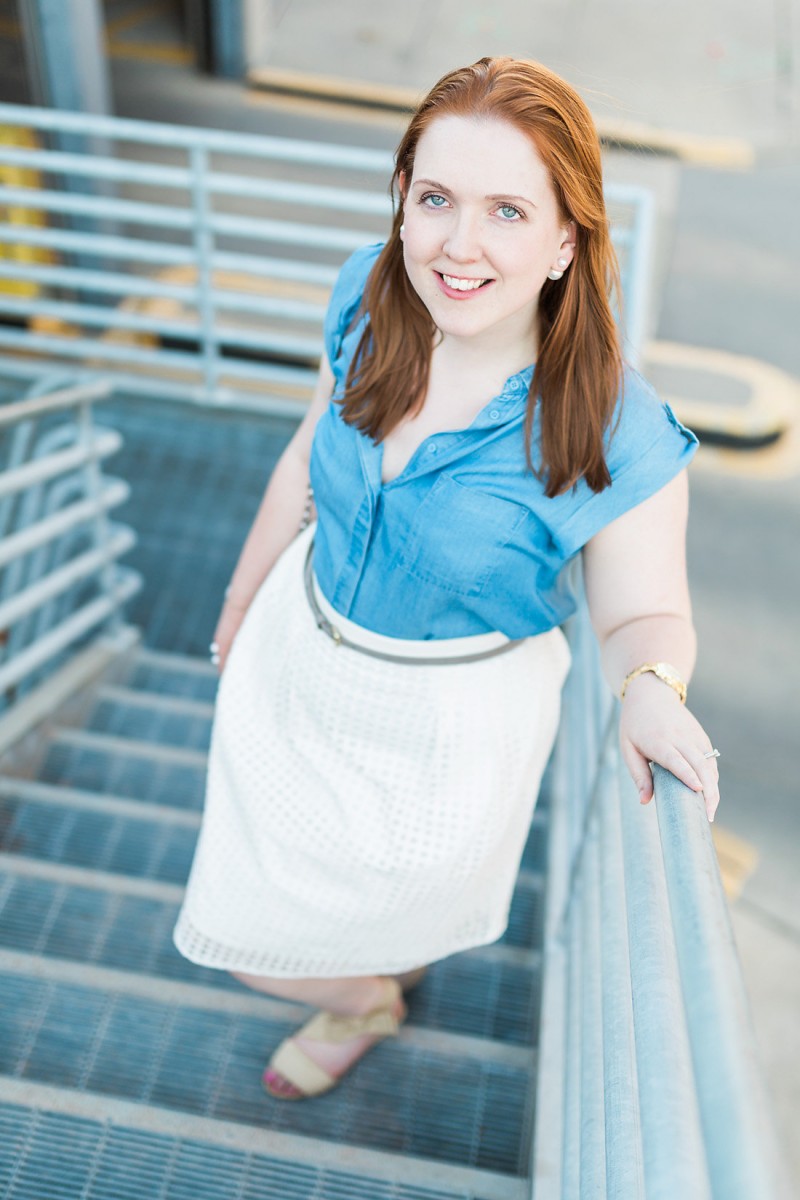 When the warm weather months came and the chambray trend carried over into short sleeve button downs, I jumped at the chance to finally wear a look I love.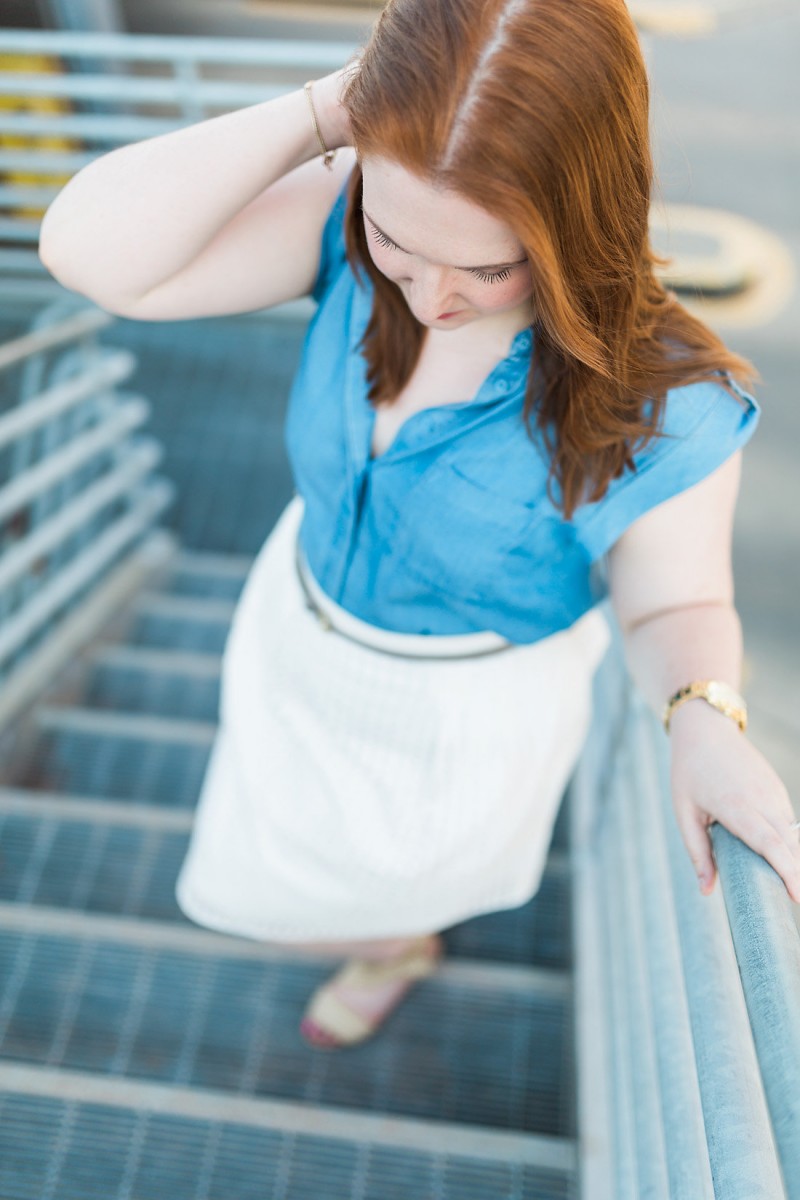 I found this shirt at Target and fell in love with the soft knit and roll-up sleeve detailing.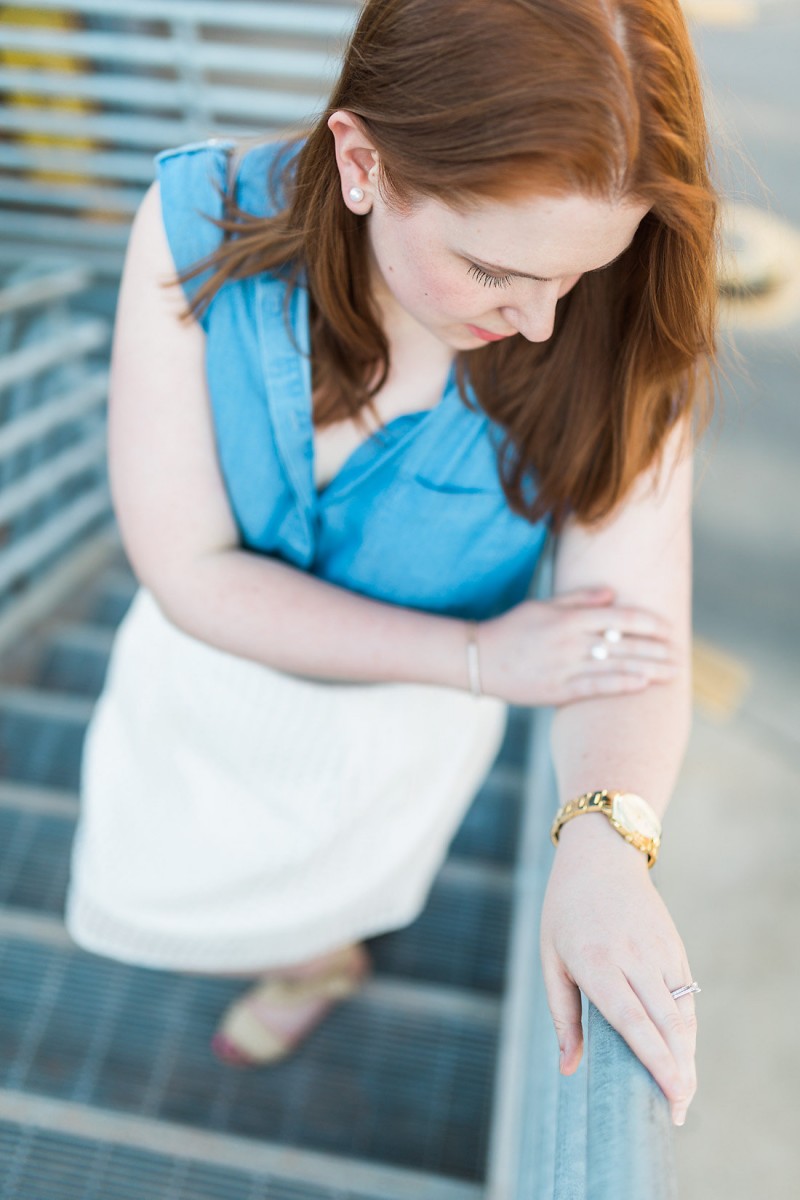 I love how chambray looks with white and have been enjoying wearing this top tucked into white skirts, over white shorts, and tied over white dresses.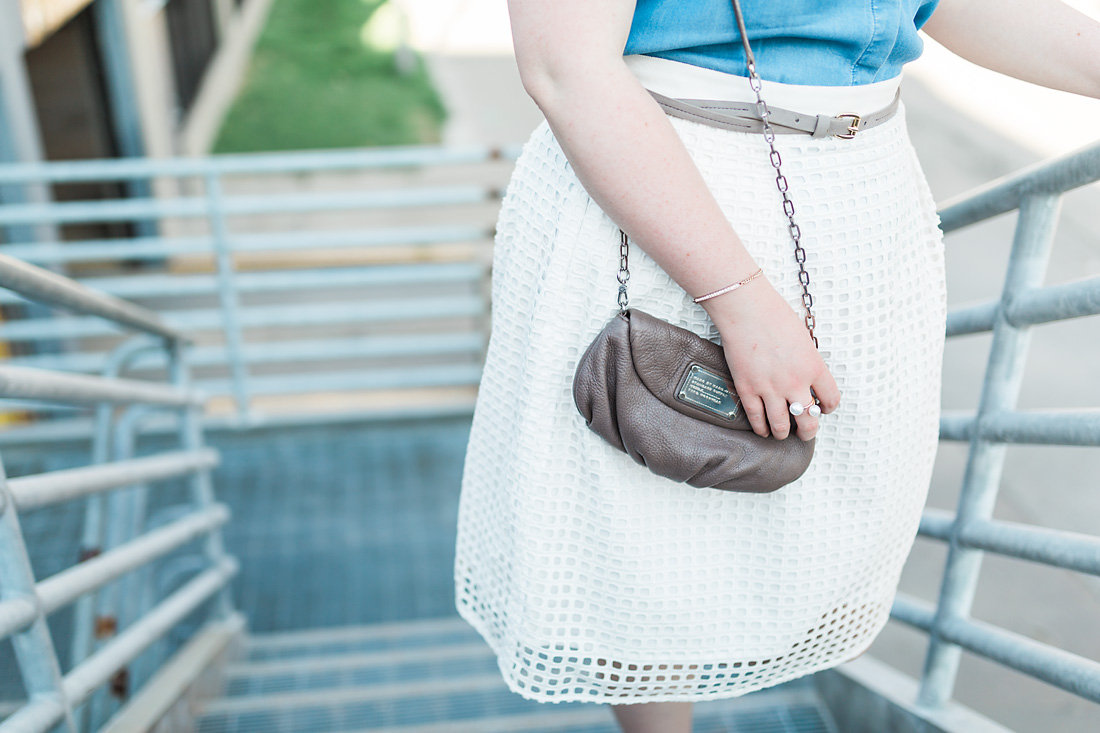 Option 1 | Option 2 | Option 3 | Option 4
This skirt is from LOFT and is unfortunately sold out, but I found some similar options at some of my other favorite stores.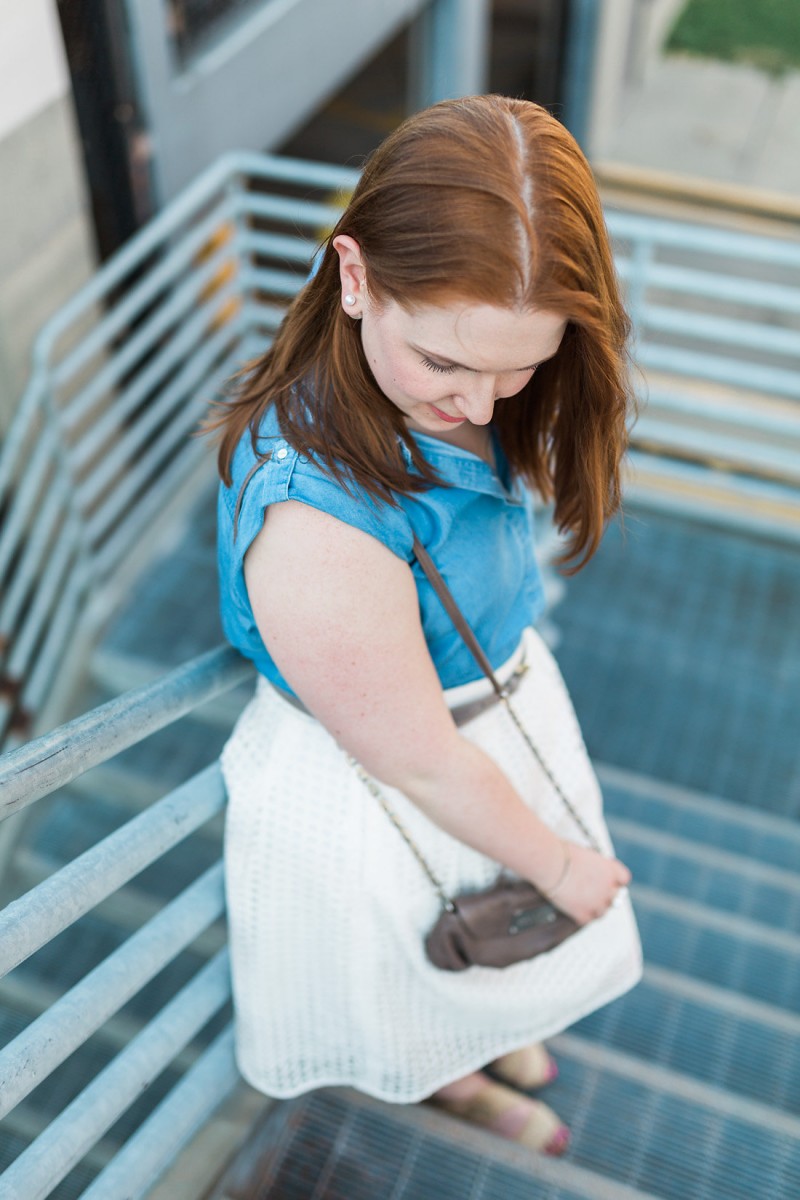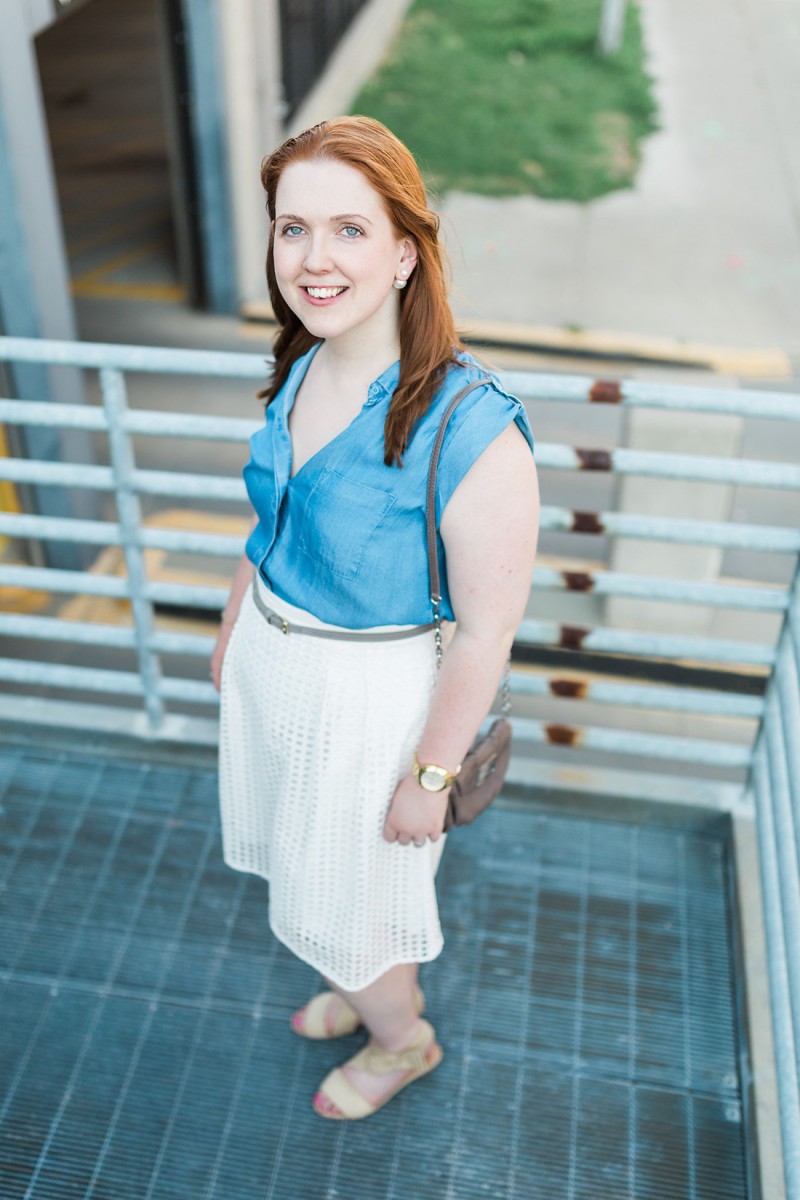 Full outfit details:
Top | Skirt (Similar 1 2 3 4) | Belt | Purse | Watch | Sandals (Similar 1 2 3) | Ring | Earrings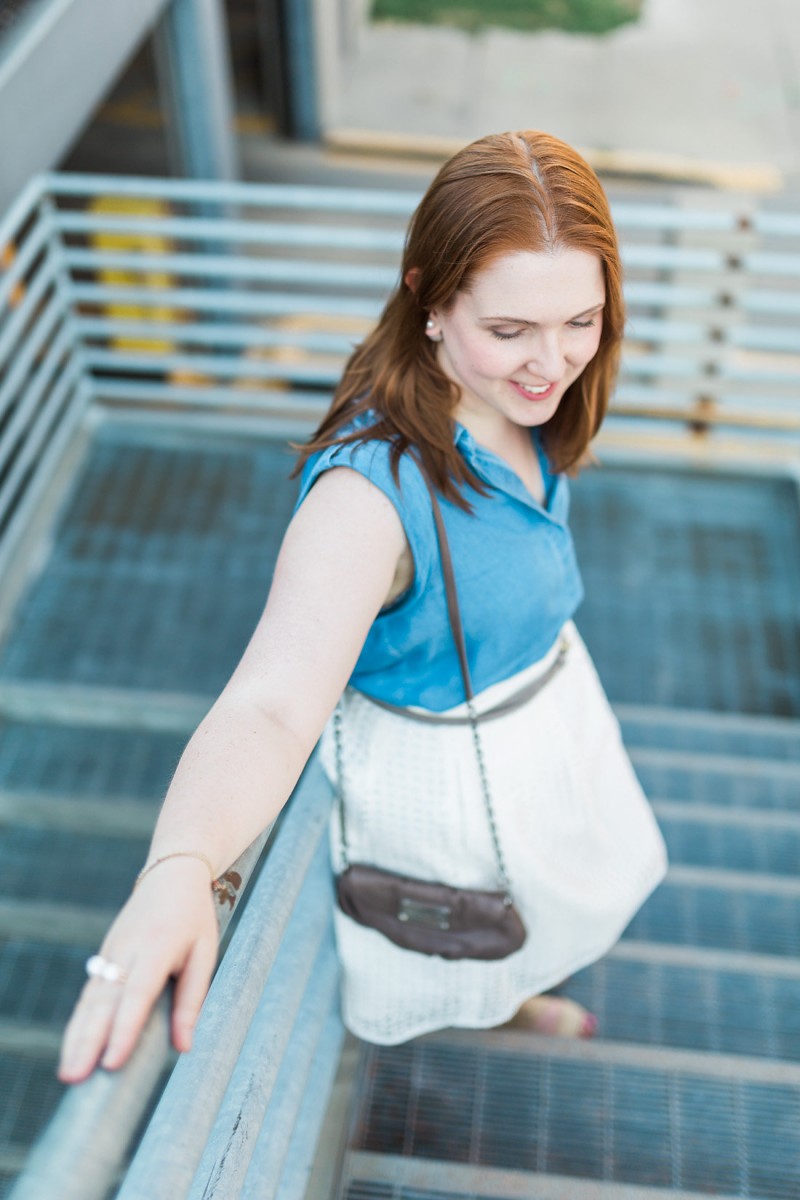 An easy, breezy, perfect for summer outfit! Major thanks to Ashley Nicole Photography for these stunning photos!
Questions of the Day: Are you a fan of chambray? Do long sleeve button down shirts look weird on you like they do on me? Do you prefer white shorts, skirts, or dresses?