Happy Monday everyone! How was your weekend? Mine was a whirlwind, but so much fun! And the best part was that it ended with Josh coming home! Yay! Even though he was only gone for a few days, I missed him and am excited to have my favorite guy back to talk to and snuggle with at night.
Here's what I was up to during my weekend of solo adventures. Don't forget to link up to yours at the bottom of this post!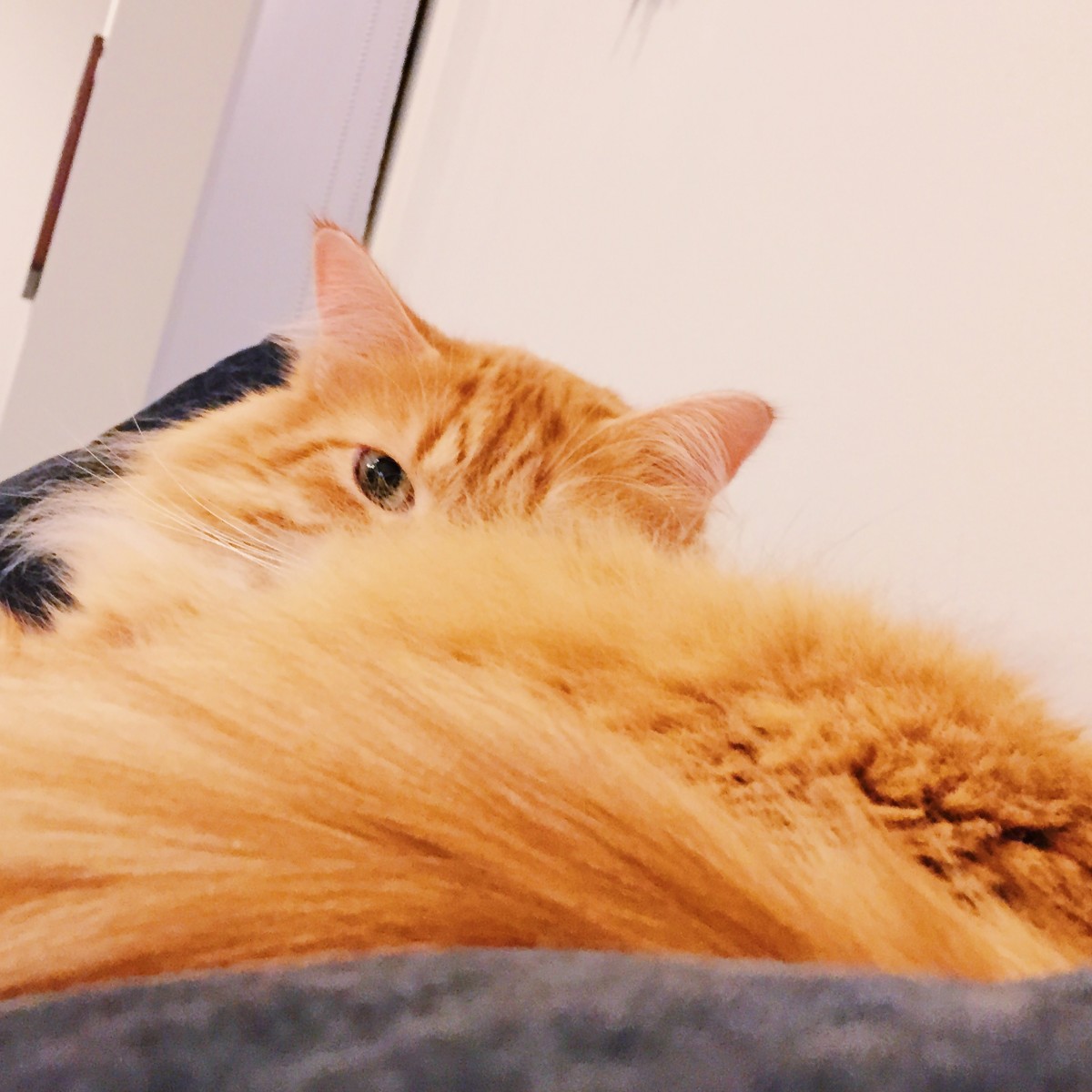 Friday night started with a coffee date with a girl who just moved to Omaha, and then couch cuddles with my favorite cat. We watched Teen Beach Movie 2. I thought it was cute, but Punky was not a fan and slept the entire time.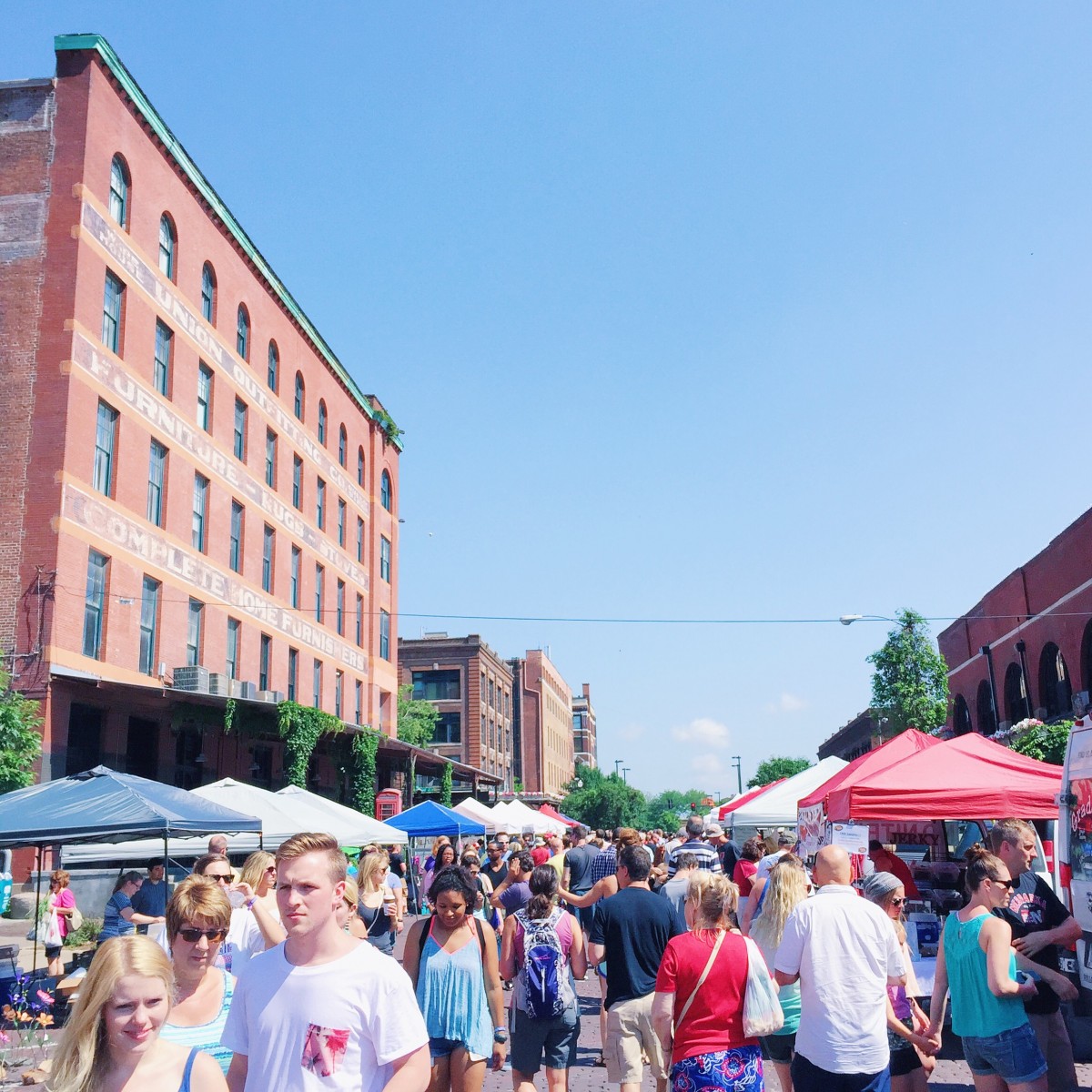 Saturday morning I went to check out the Farmer's Market downtown. It was my first time going this year and I loved getting to see all the vendors and people. As many cool options as there were, it was a little too packed for me, so after browsing for a bit I ducked into a restaurant to decompress and grab breakfast away from the crowds.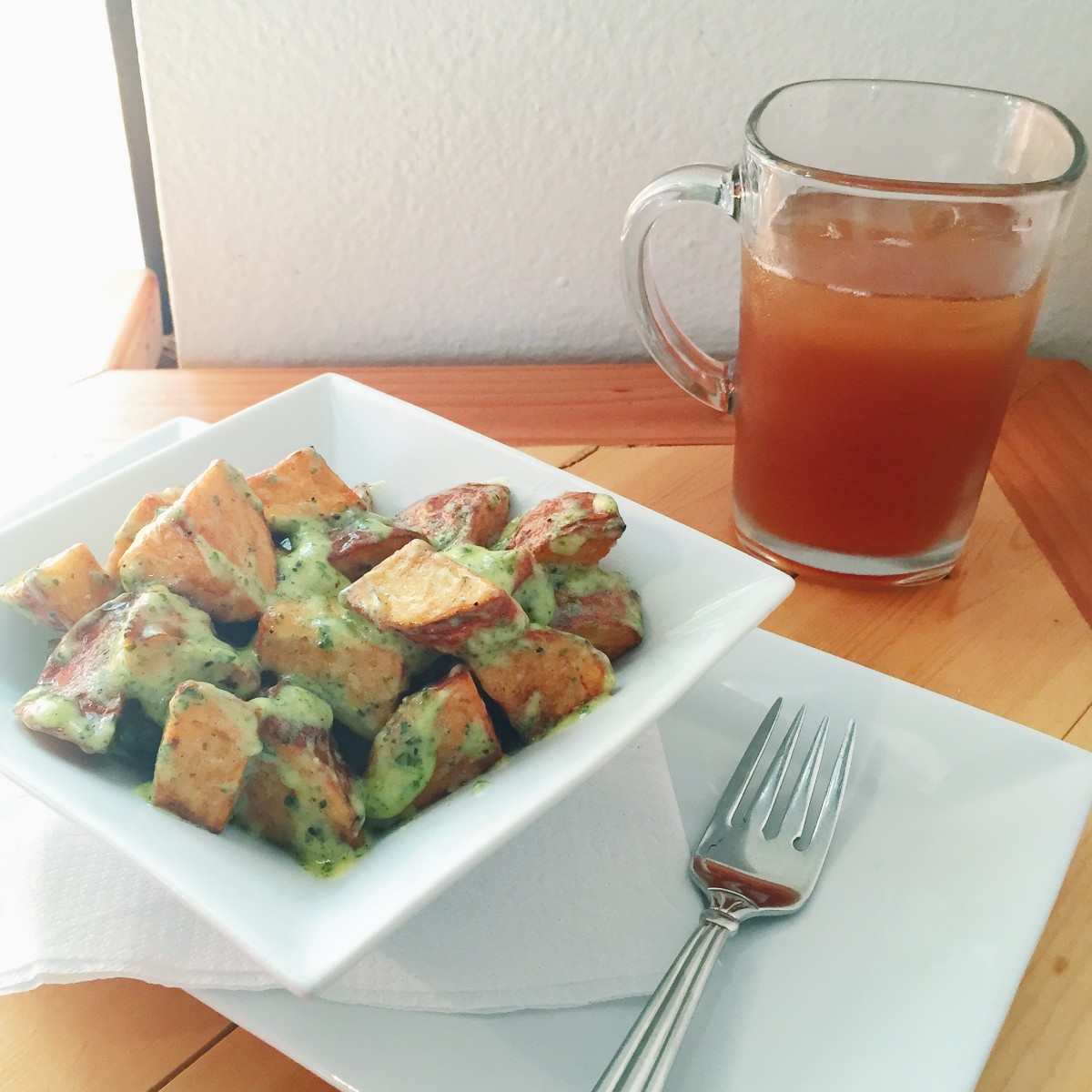 I went to Culprit and had a glass of their homemade kombucha and pesto potatoes for breakfast. While somewhat of an unconventional pairing, it was absolutely delicious.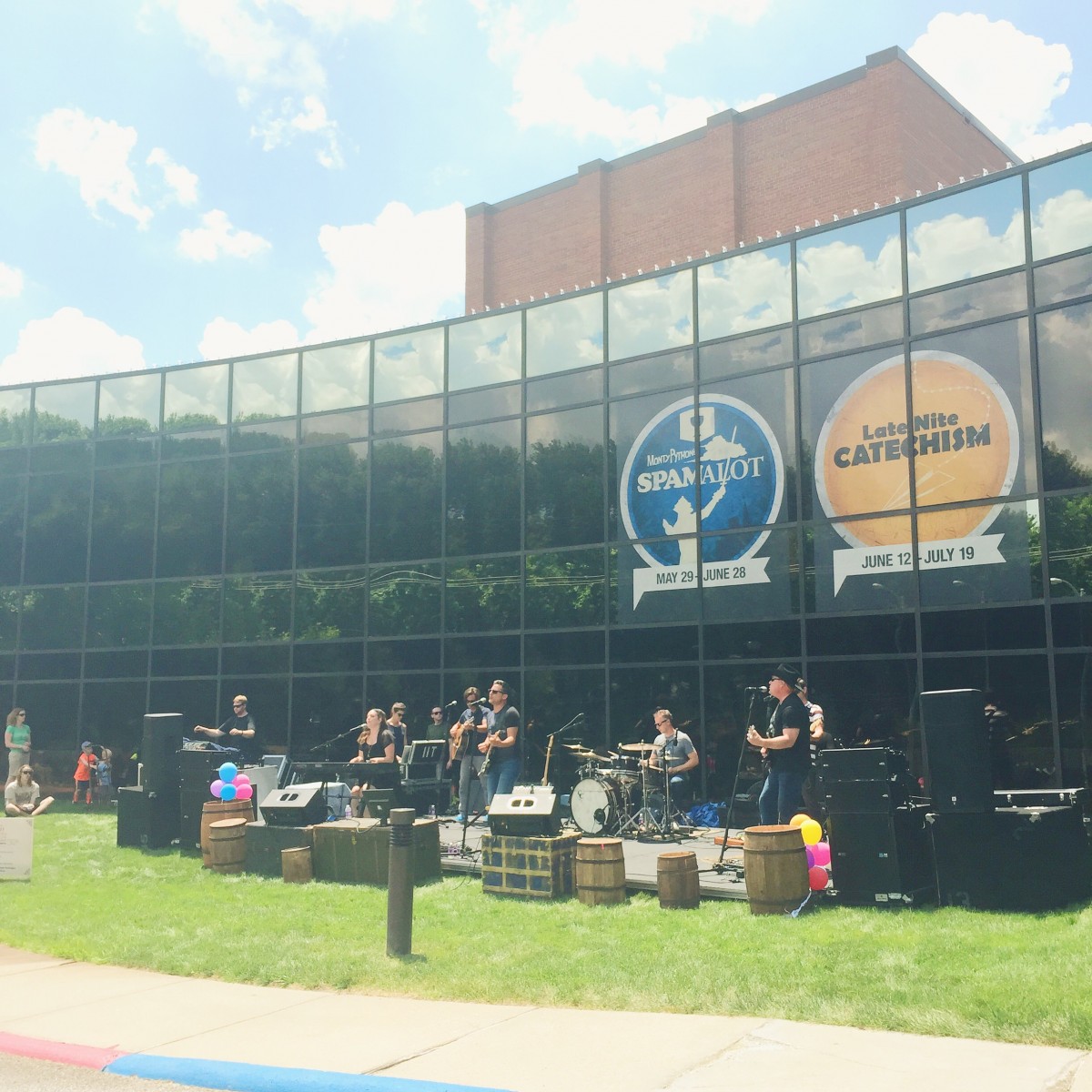 After breakfast I headed over to Omaha Community Playhouse to celebrate their birthday! They had a live band.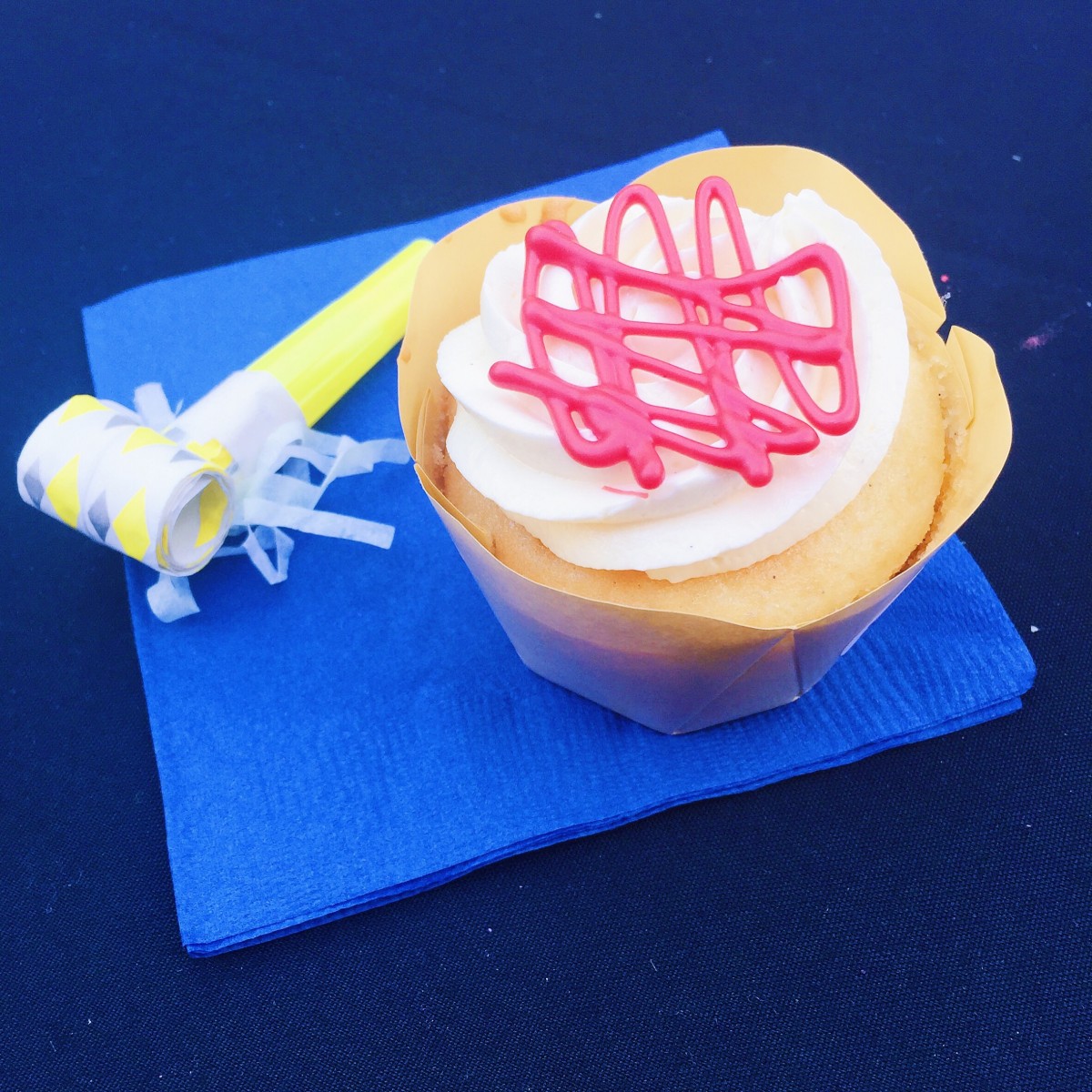 And Jones Bros cupcakes! This one had red velvet cupcake filling. It was yummy.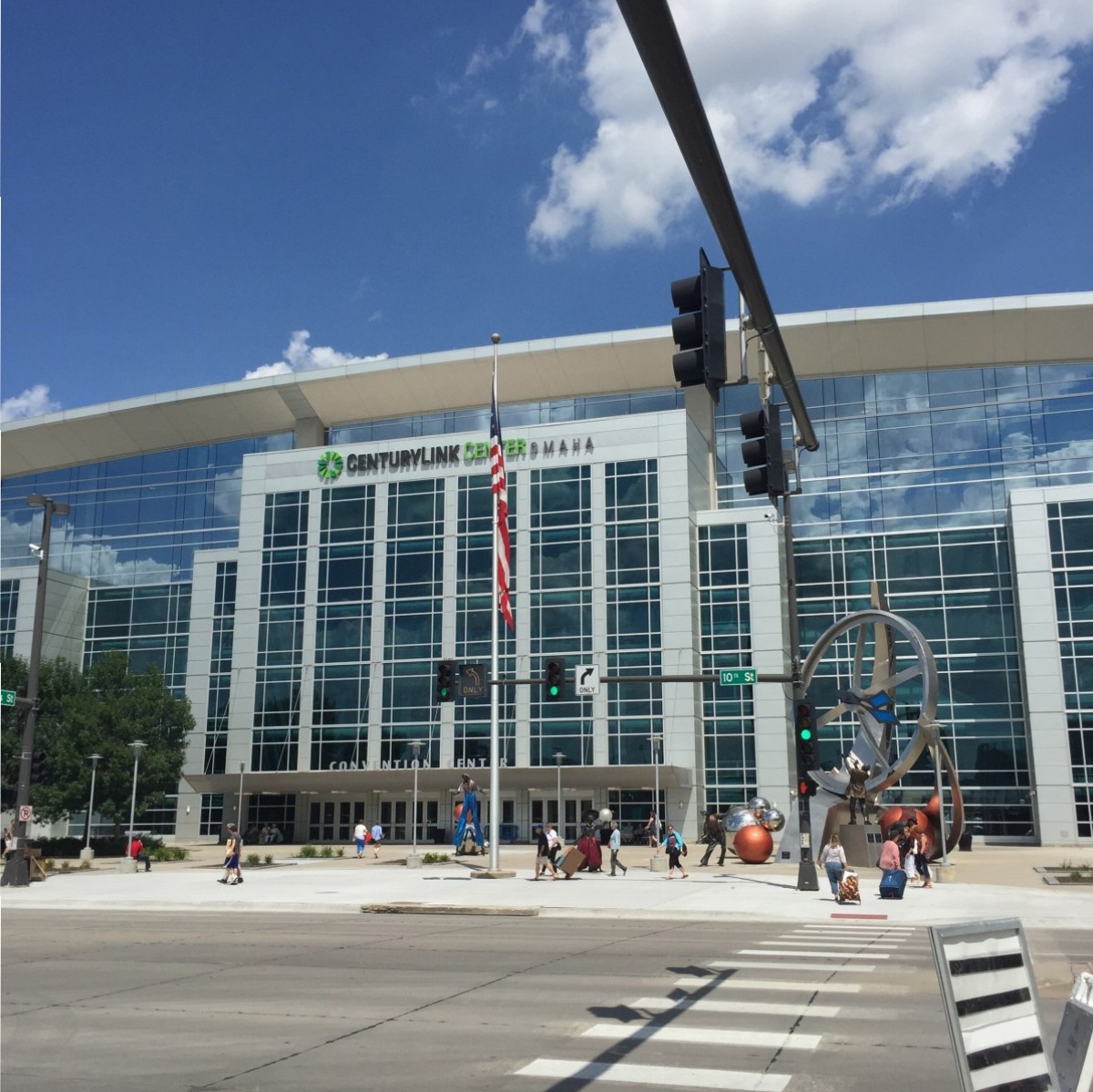 After a cupcake break it was time to head to the Century Link for a pretty exciting event.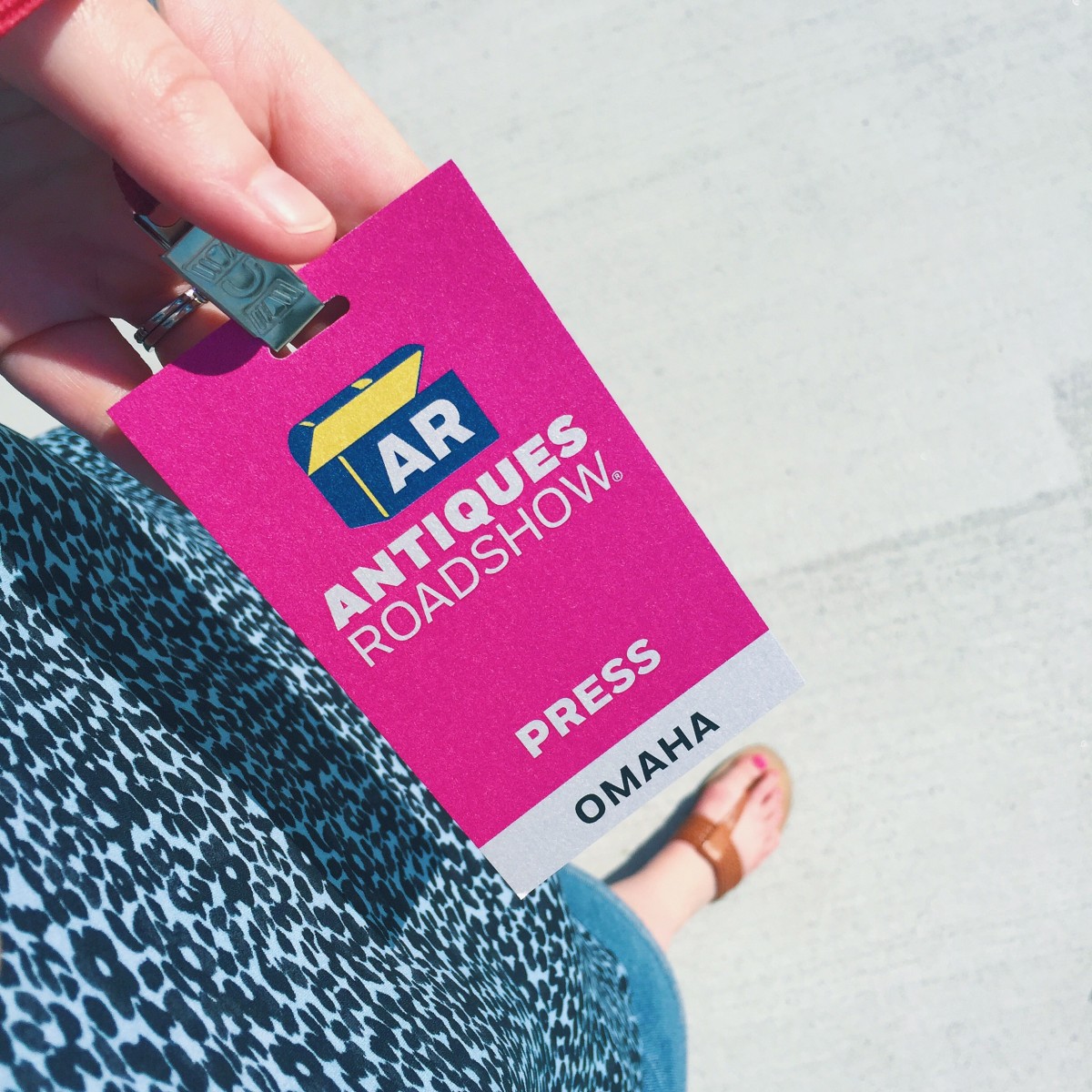 (This top in pink is on sale for $13.99 right now!)
Antiques Roadshow was in Omaha! I grew up watching this show on PBS so I was super excited to be able visit the set and see it in person. I got to tour the set, have items appraised, and interview guests, crew, and producers. It was such an incredible experience.
Antiques Roadshow is celebrating its 20th season next year. Its milestone season involves visiting six cities and Omaha was lucky enough to be one of those six! I toured the set with NET, Nebraska's PBS and NPR station who were heavily involved in helping to organize this event. The daylong event will be turned into three one-hour episodes that will air in 2016.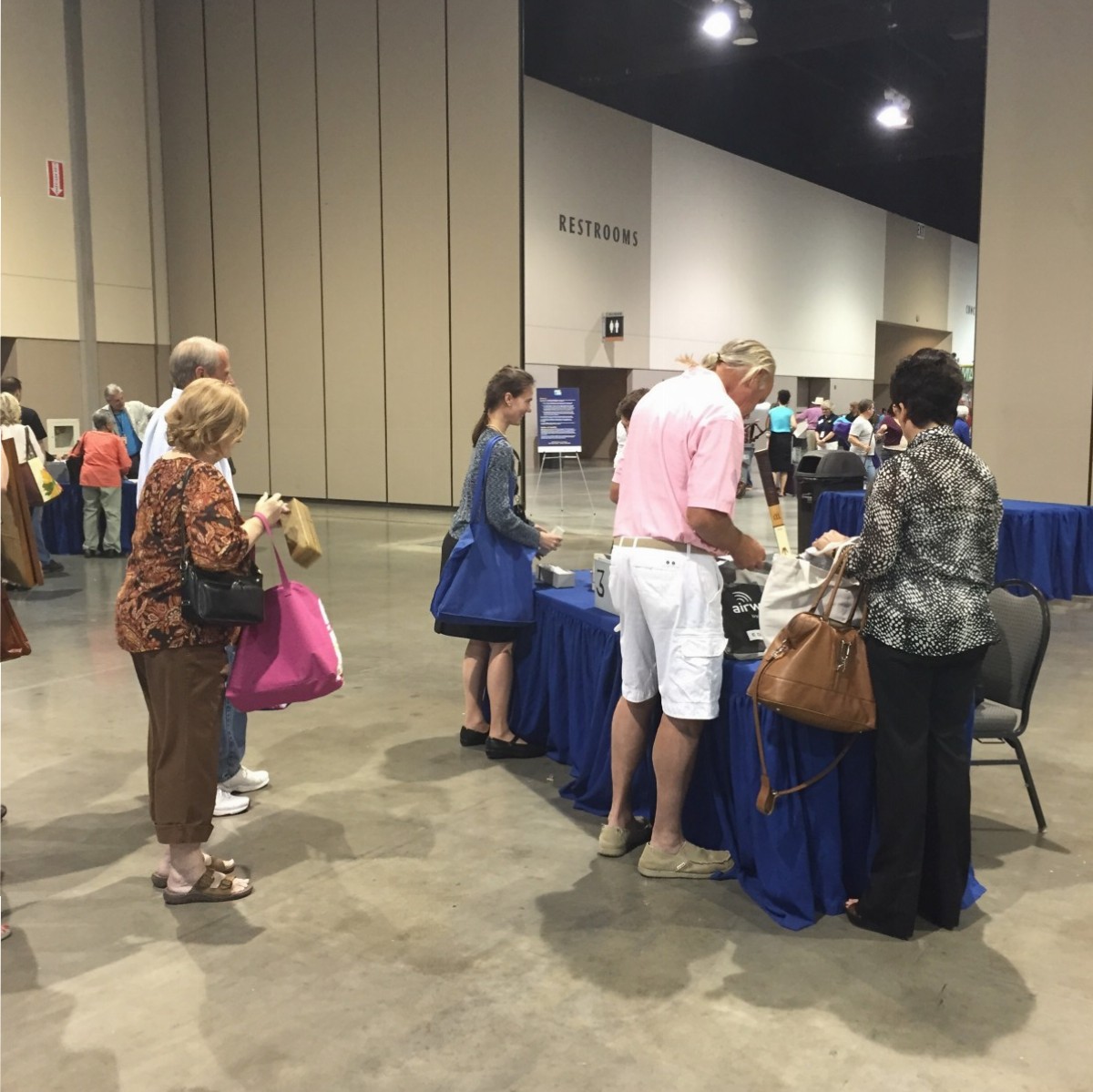 Getting to have items appraised on Antiques Roadshow is free, but based on a lottery system. There were over 12,000 entries for the 3,000 pairs of tickets available. A ticket allows you to have two items appraised by one of the 70 experts in attendance who are truly at the top of their game.
When you first get to Antiques Roadshow you line up to tell a crew member what kind of items you are getting appraised. They then give you a ticket for each item. Depending on what items you are getting appraised, you then line up to speak with an expert specific to your item.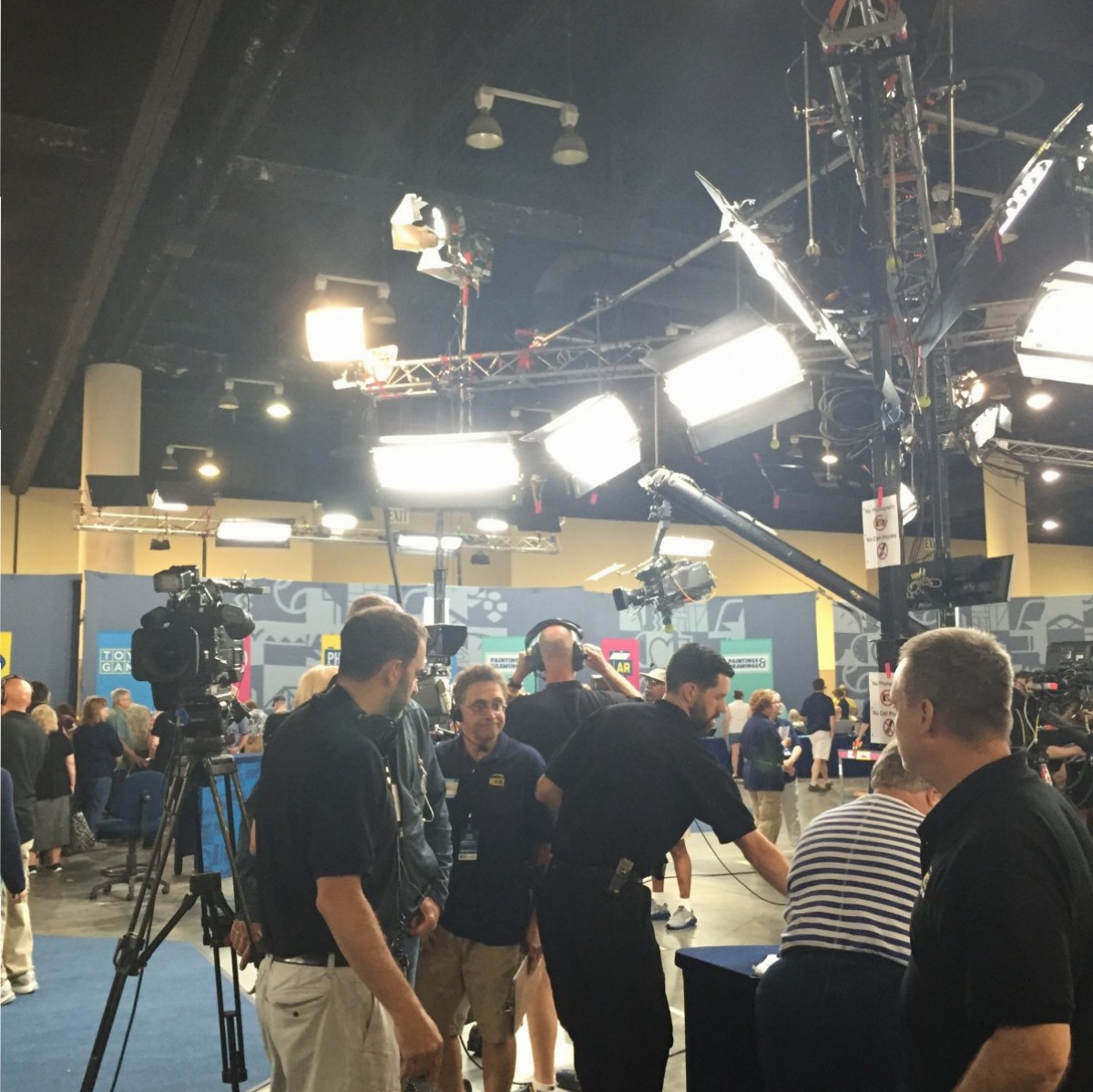 A backstage look at the set. You are not allowed to take any pictures on set, but being press, they allowed photos without flash. This was the first time the new set was being used and I thought it was beautiful. The set is a circle with all the specialists in an outside ring and the camera crews on the inside.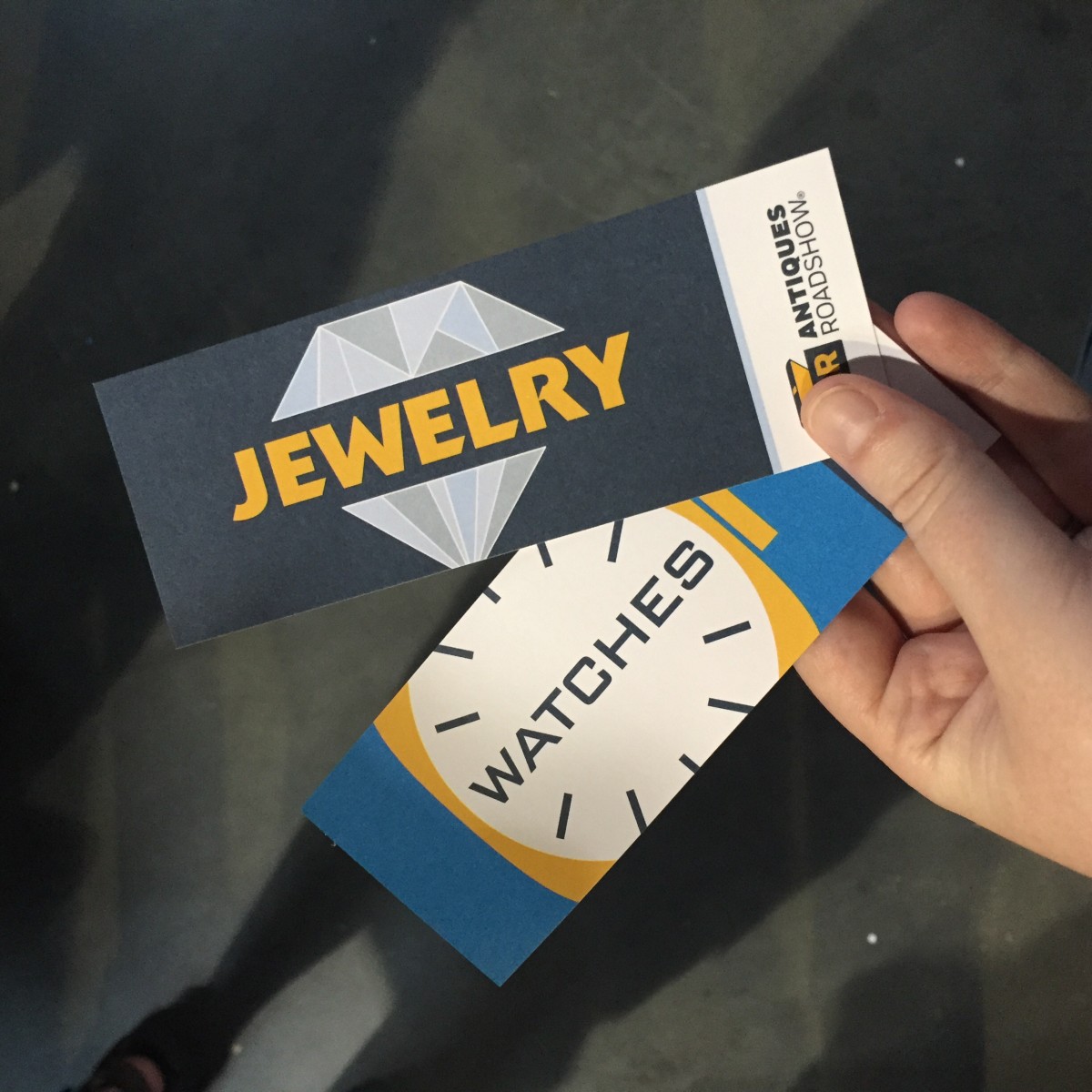 I lined up for jewelry and watches. Neither turned out to be worth much, but it was so cool to get to talk to the appraisers and learn more about my pieces.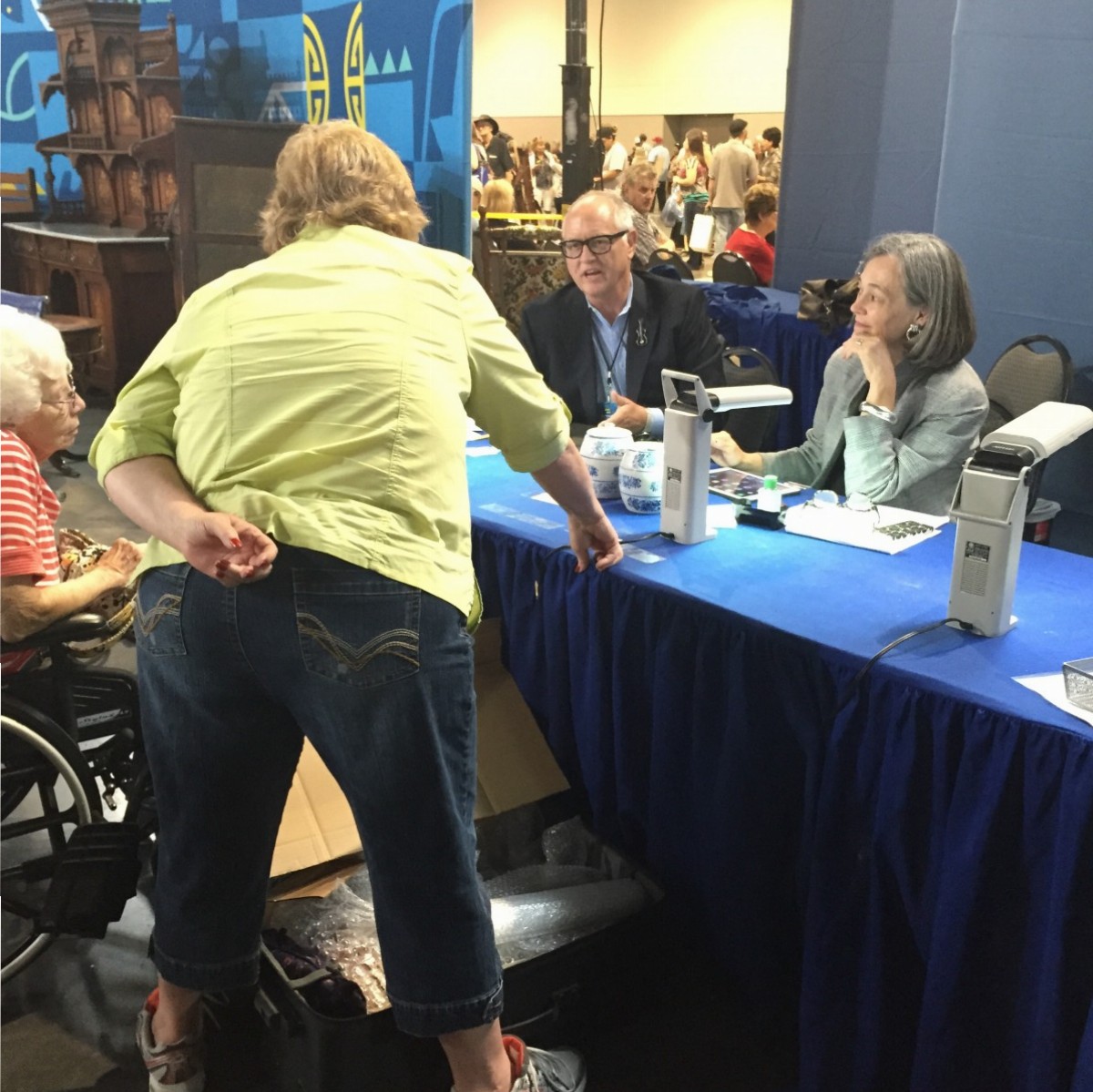 Here were two women next to me getting some ceramic bowls appraised. It's crazy how knowledgeable these experts are.
If an appraiser thinks your item has an interesting story attached to it, they then have you go to a green room (so you don't hear any of the discussions) and pitch your item and the story they can tell to the producers. If an appraiser doesn't think that your item has a story for the camera (most items brought to Antiques Roadshow are worth less than $100), they tell you everything they know about it then and there and answer any questions you have.
I got to hear a pitch happen while waiting in the watch line and it was the coolest thing. A bunch of experts in the same field get together and talk it out. They talk price, historical significance, and timeliness of the story for audiences. A metal contraption that I honestly thought was a spare engine part or a piece of junk had a price tag of $10,000 put on it. It would have been upwards of $50,000 if it weren't for the condition it was in.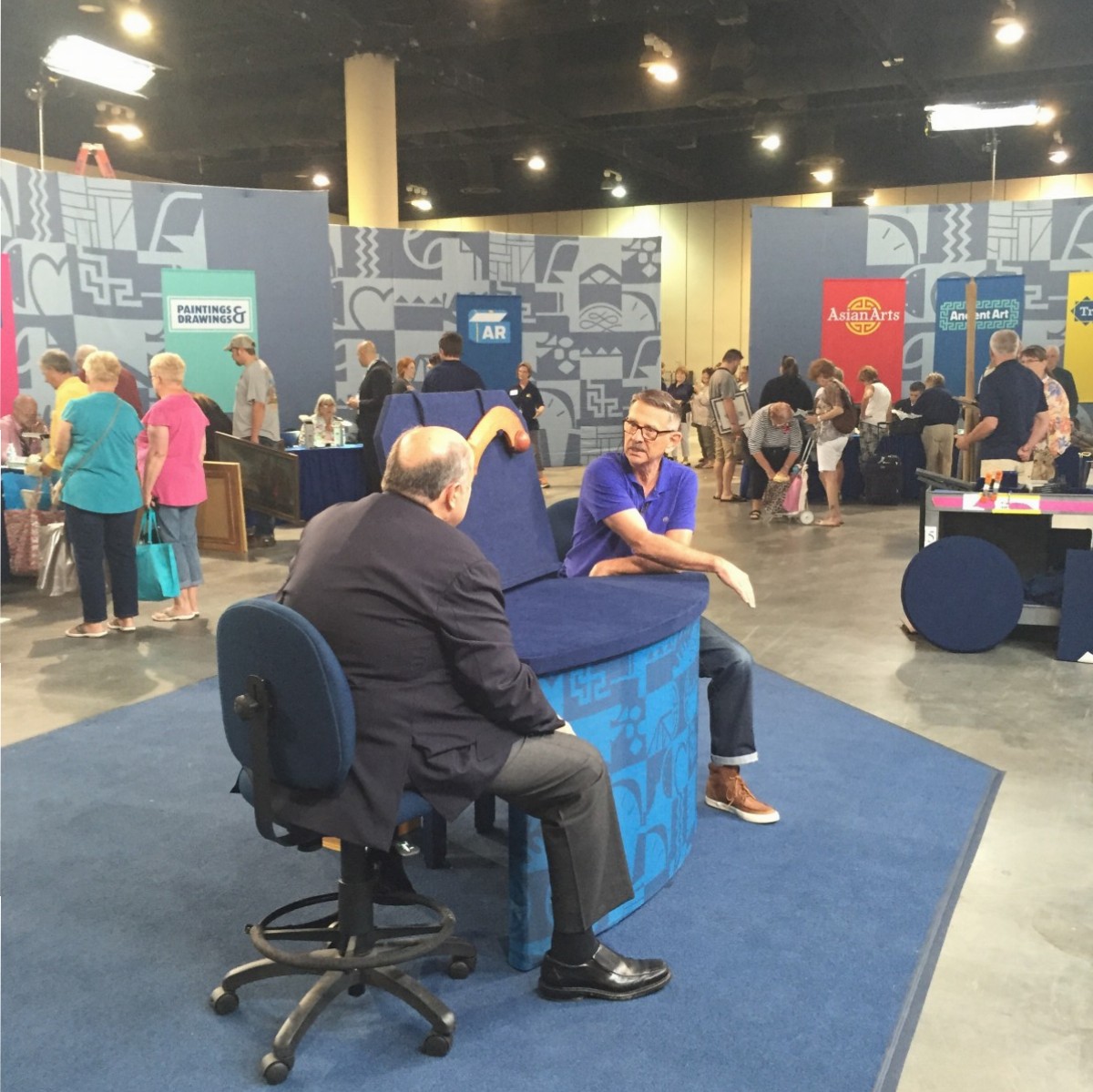 After a pitch gets the approval from a producer, you're brought out of the green room, and taken to a set where the expert explains the item and its value on camera. They keep you out of the loop on things like authenticity and price until the big reveal on camera.
Here's one of those on air-moments.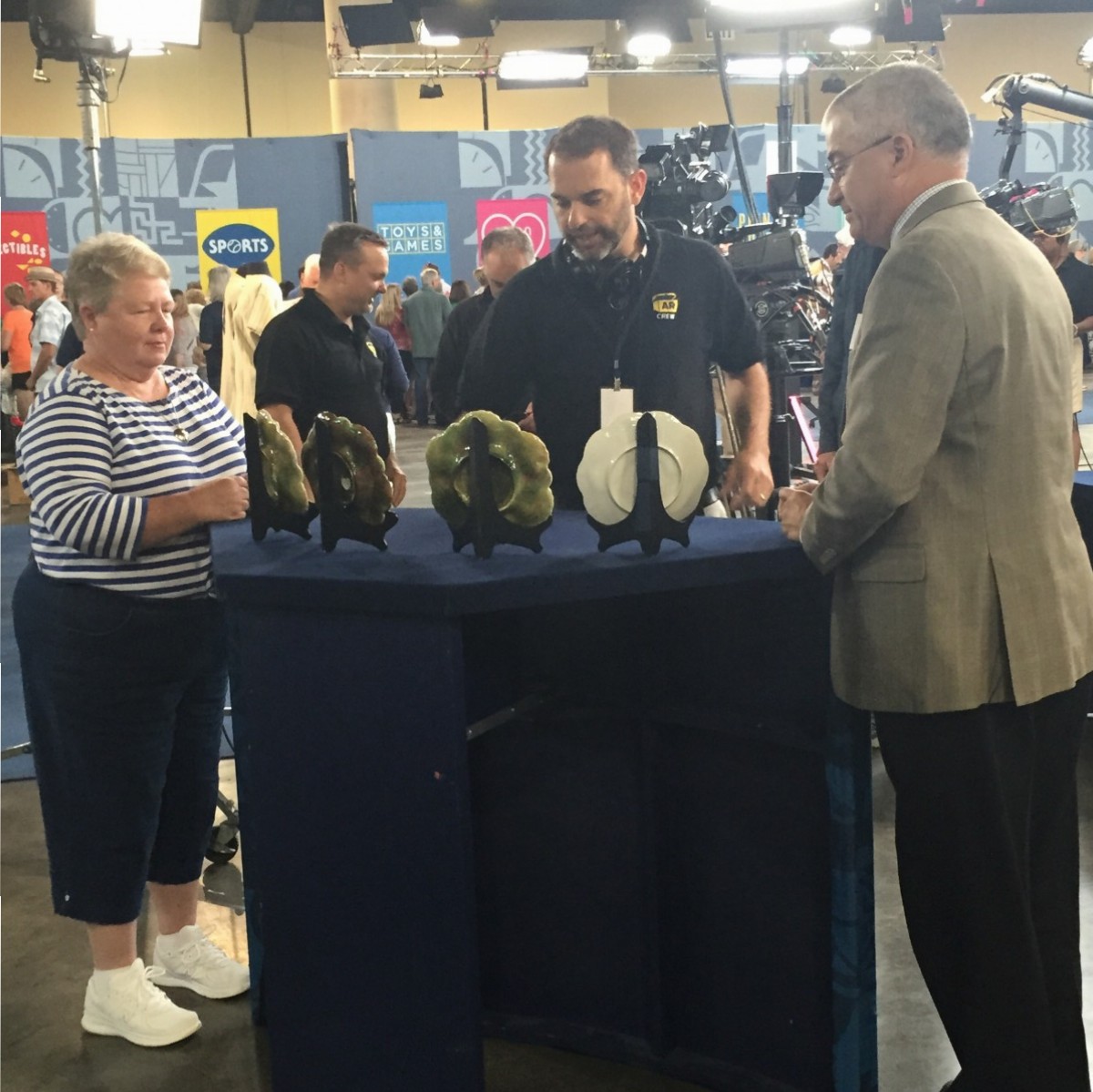 And another. I hope they got some good news!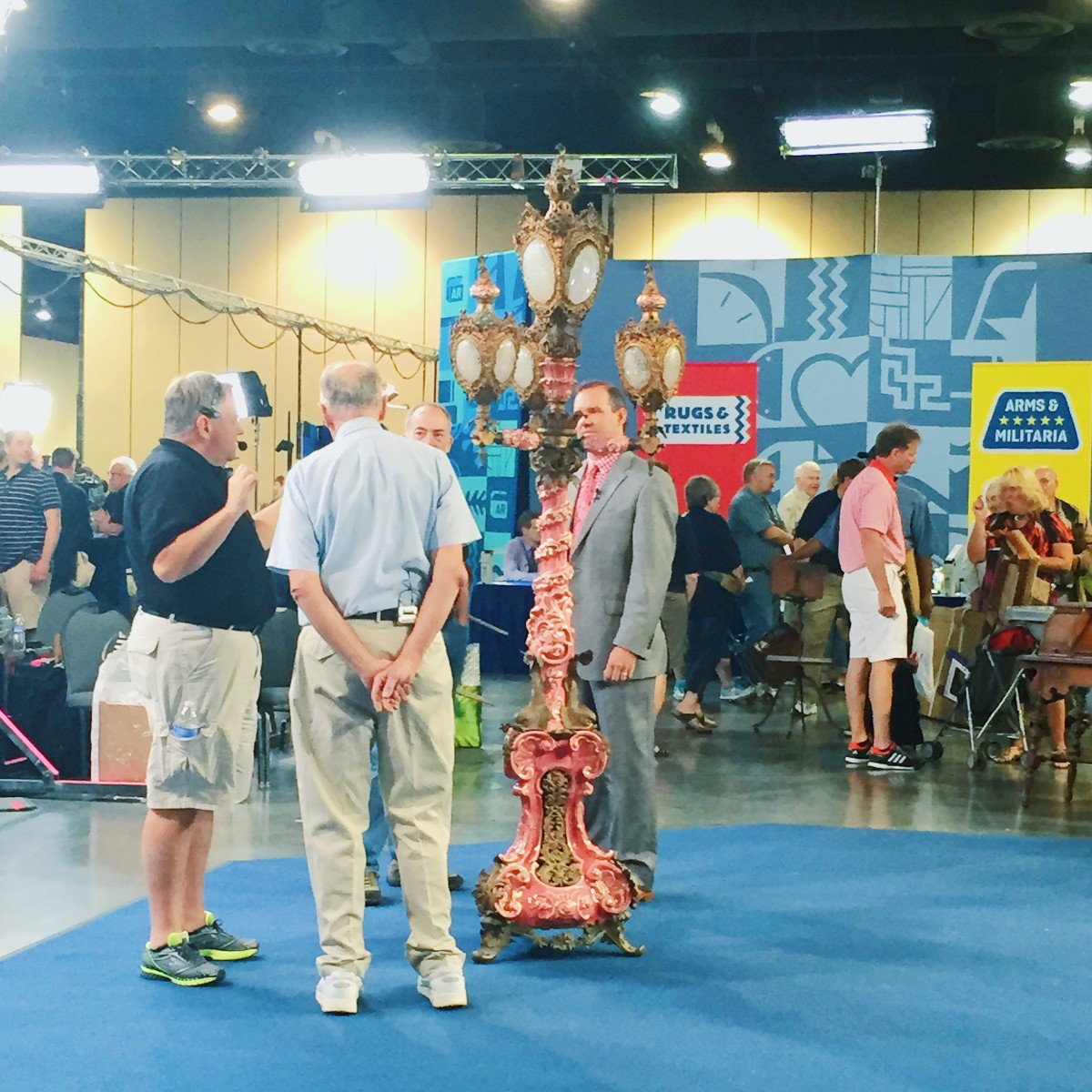 While on set I noticed this really cool pink lamp post and decided to take a picture. I didn't think anything of it until I was interviewing Executive Producer Marsha Bemko and asked if there were any unique finds from the day so far. She told me she's obsessed with pink and they had just finished shooting a piece on a pink gas lamp post. The gentleman who brought it to the show to be looked at had purchased it years back for $2,400 in New Mexico and was told at the time that it was circa 1860's and from the Vienna Opera House. It turned out that not only was it from the Vienna Opera House, the lamp is actually worth between $10,000 and $15,000! Even cooler, as I was leaving the set I ran into the man who owns the lamp. His name is Richard, he's from Lincoln, Nebraska, and he is keeping his lamp. 😀 It was so cool to see a story come full circle like that. I can't wait to see it air on TV next year!
One of my big takeaways from the day was Marsha's favorite thing about working for Antiques Roadshow. She said she loves how every new item she sees teaches her more about the world we live in. I thought that was such a fantastic outlook on life.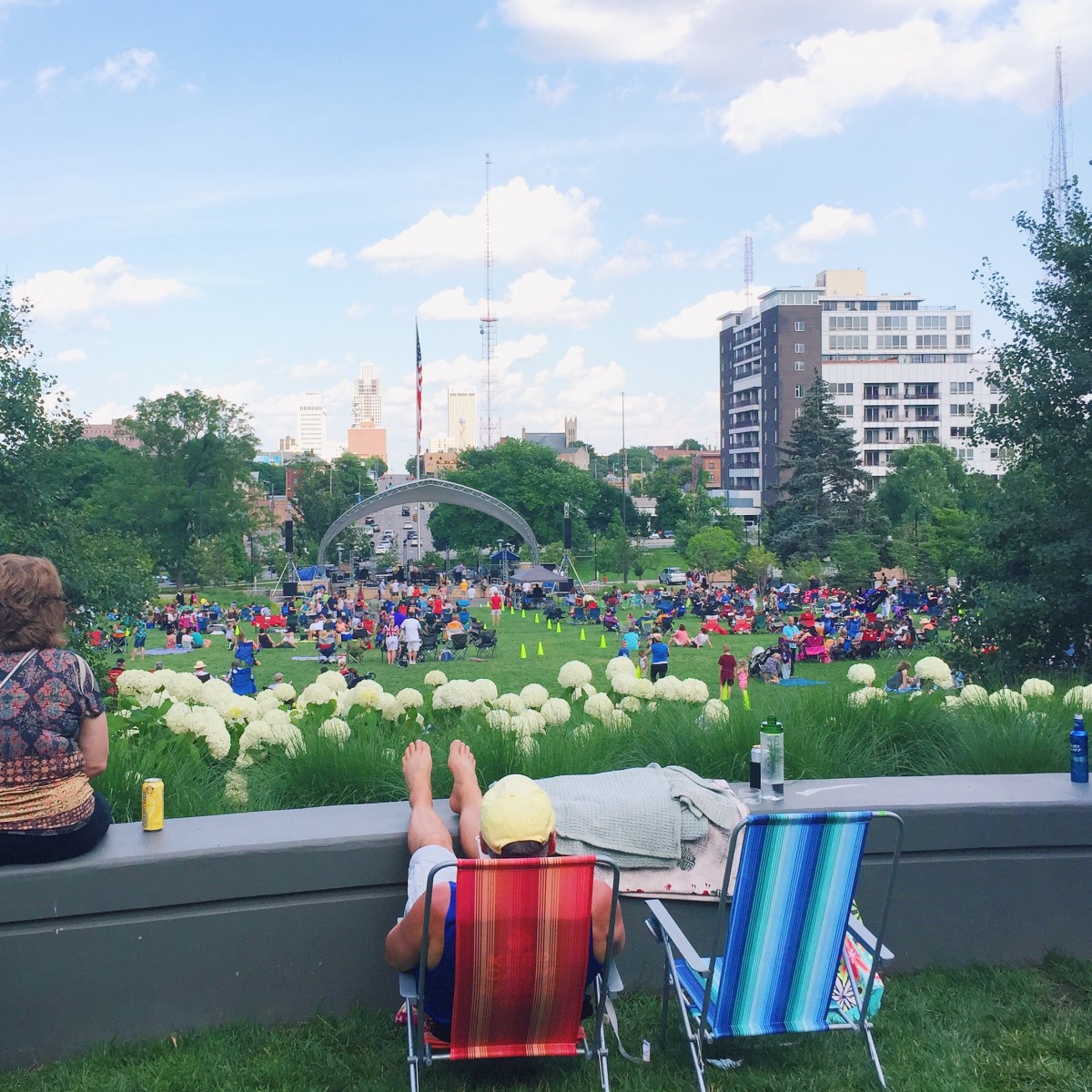 After the incredible Antiques Roadshow set tour, I headed over to Midtown Crossing to listen to some live Cajun music at the Zydeco Festival.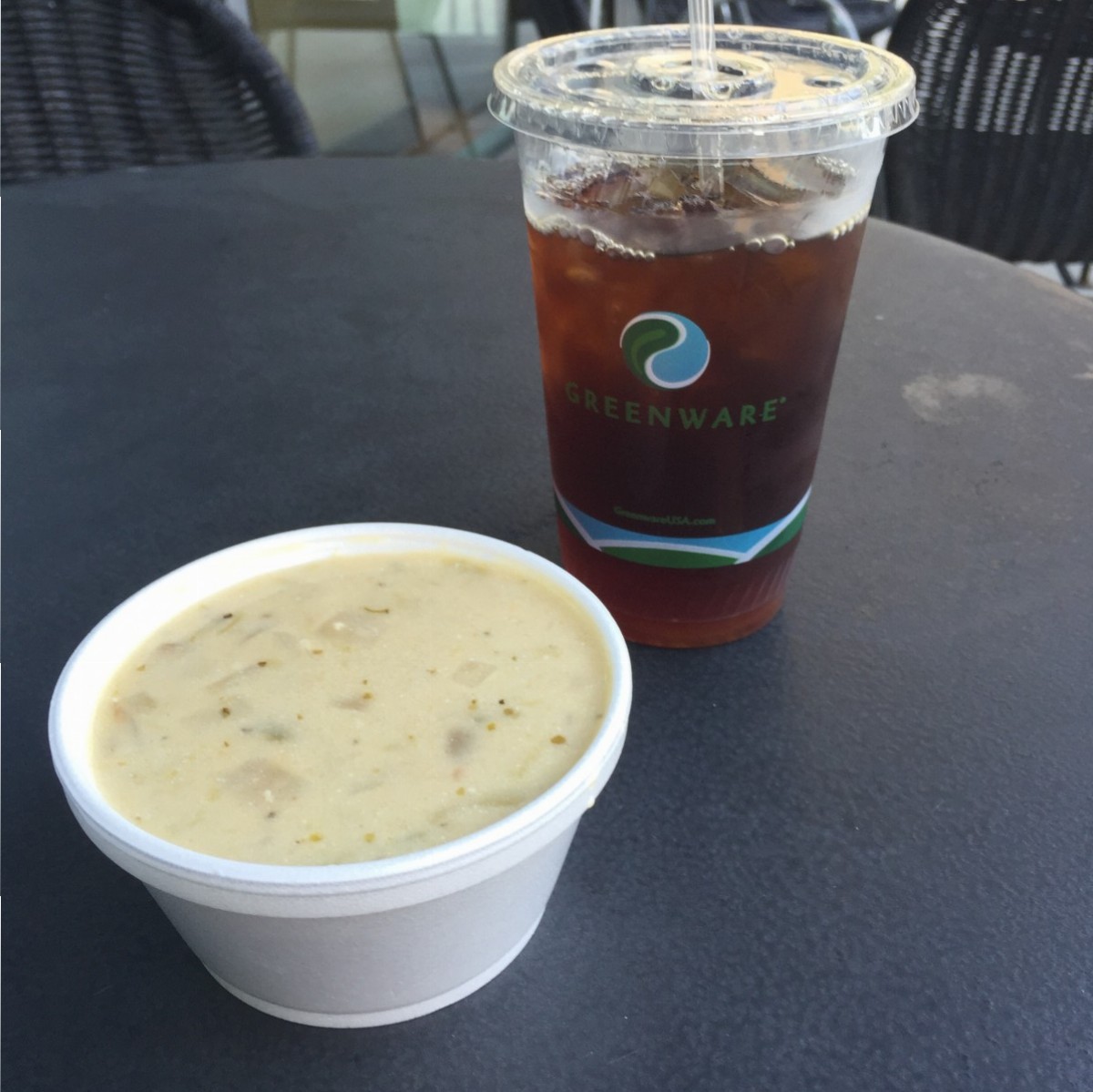 I was feeling a little snack-ish by this point, so I ordered an iced coffee and bowl of chicken chili soup at Delice. I loved sitting outside and listening to the live music.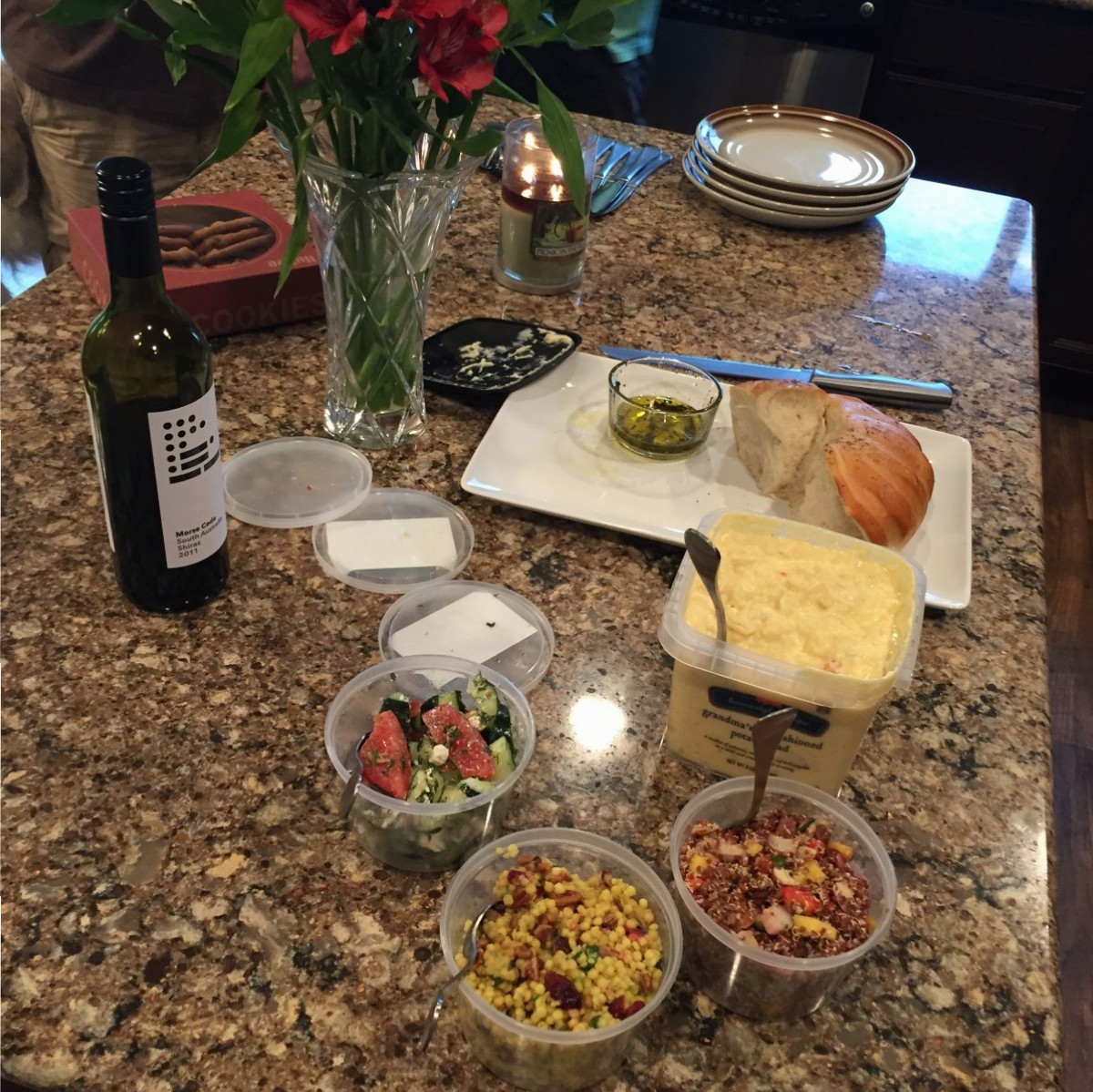 Later that night I headed to my friends' house for a cookout.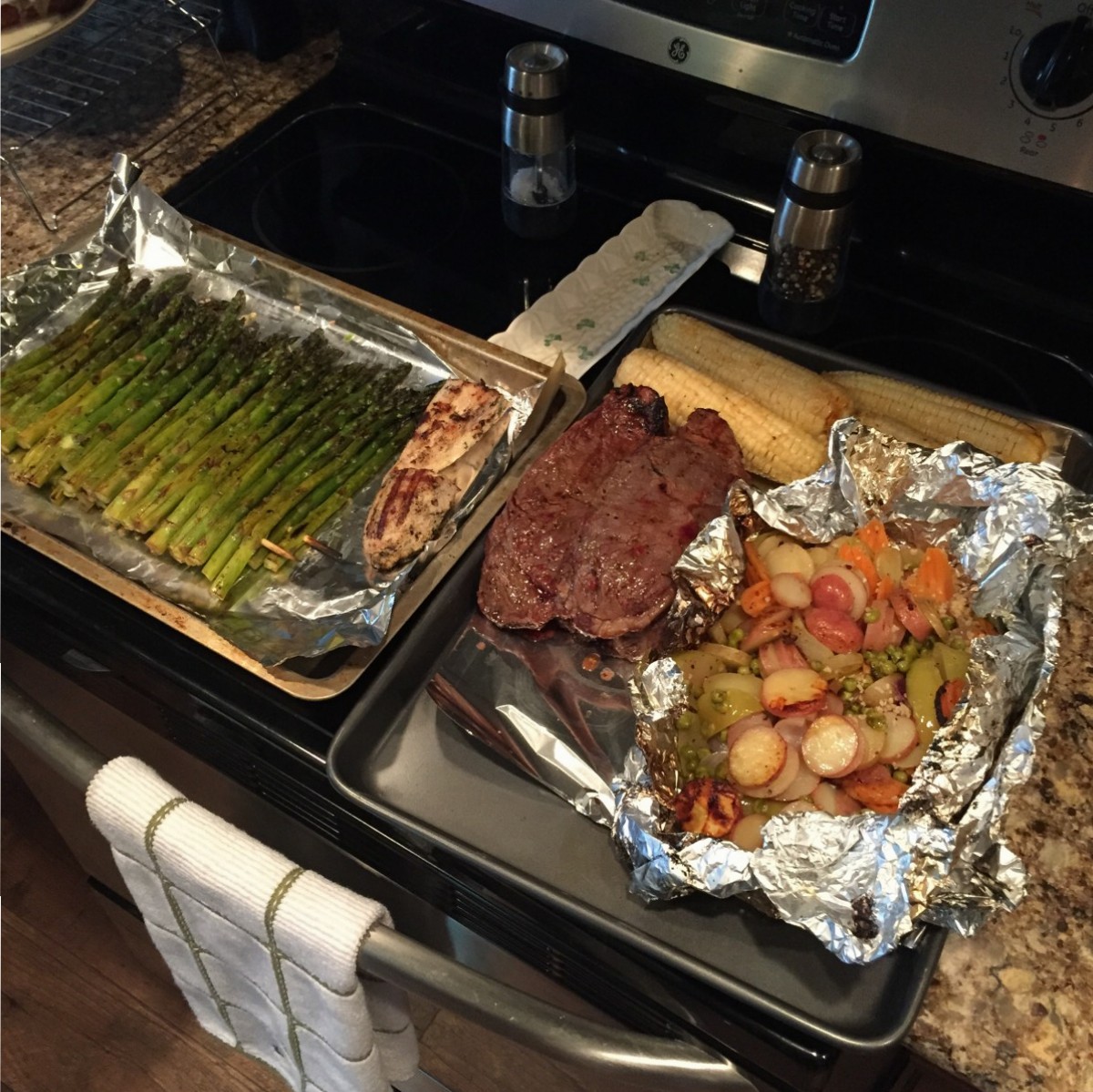 There was so much delicious food. It is crazy how good a grill makes food taste.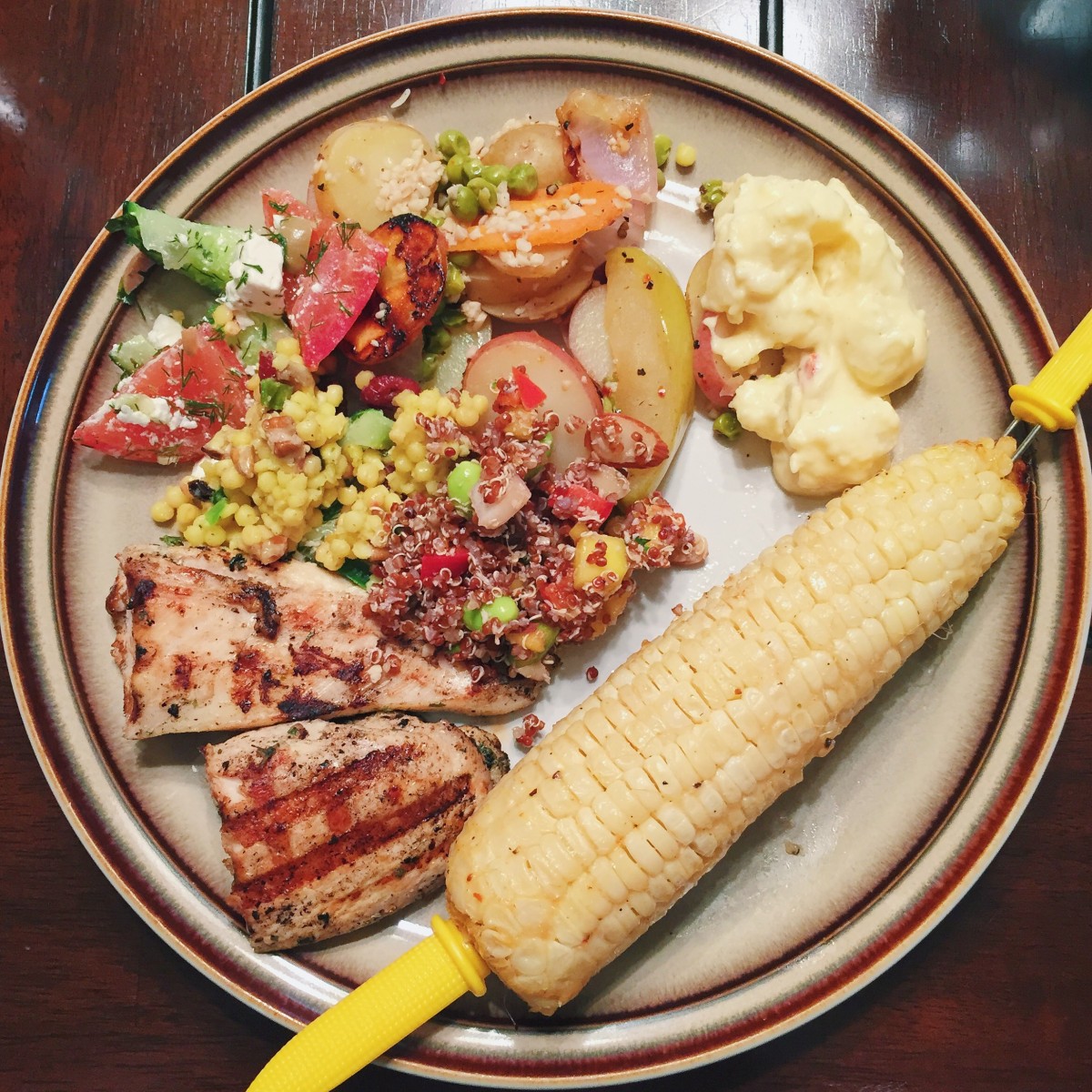 My plate of summertime happiness. As awesome as the food was, the company was even better. It was such a fun night.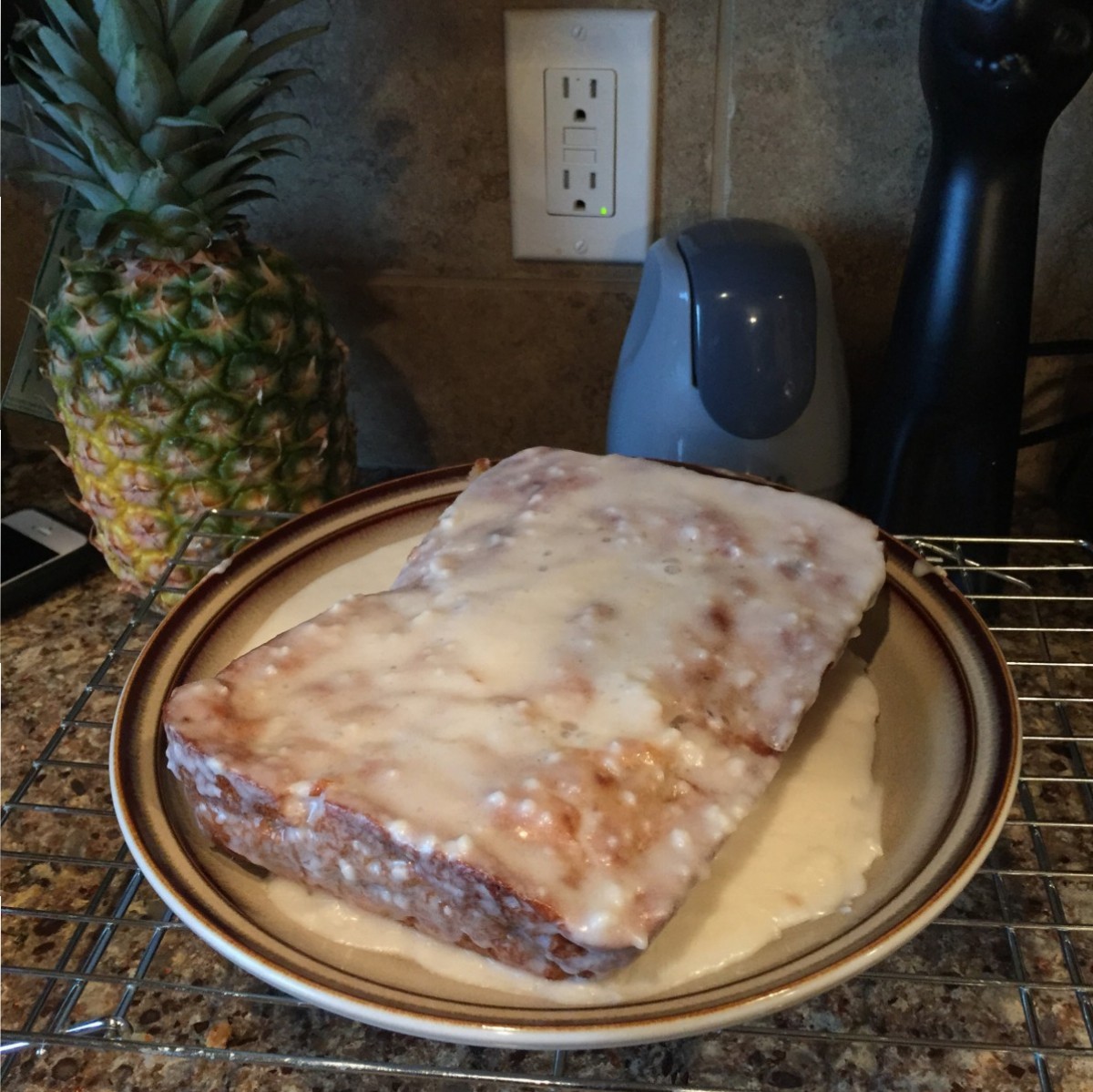 I also fell in love with a banana bread cake. Oh my god you guys. This stuff was ridiculously amazing. It would be so much easier to eat less if my friends weren't such good cooks. 😉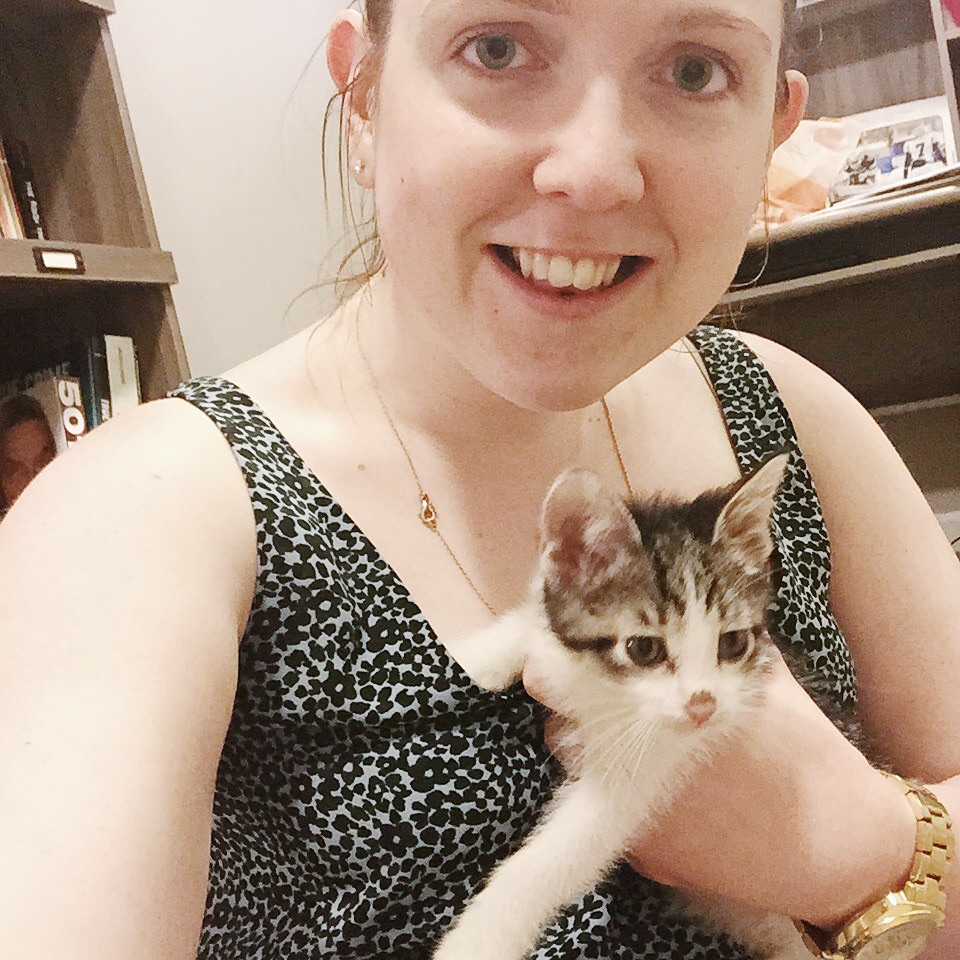 Molly and Brian are animal lovers like Josh and me. They are so amazing that they open their home to foster dogs and cats. I snuck away from the company after dinner to go snuggle some baby kitties. They were absolute joys.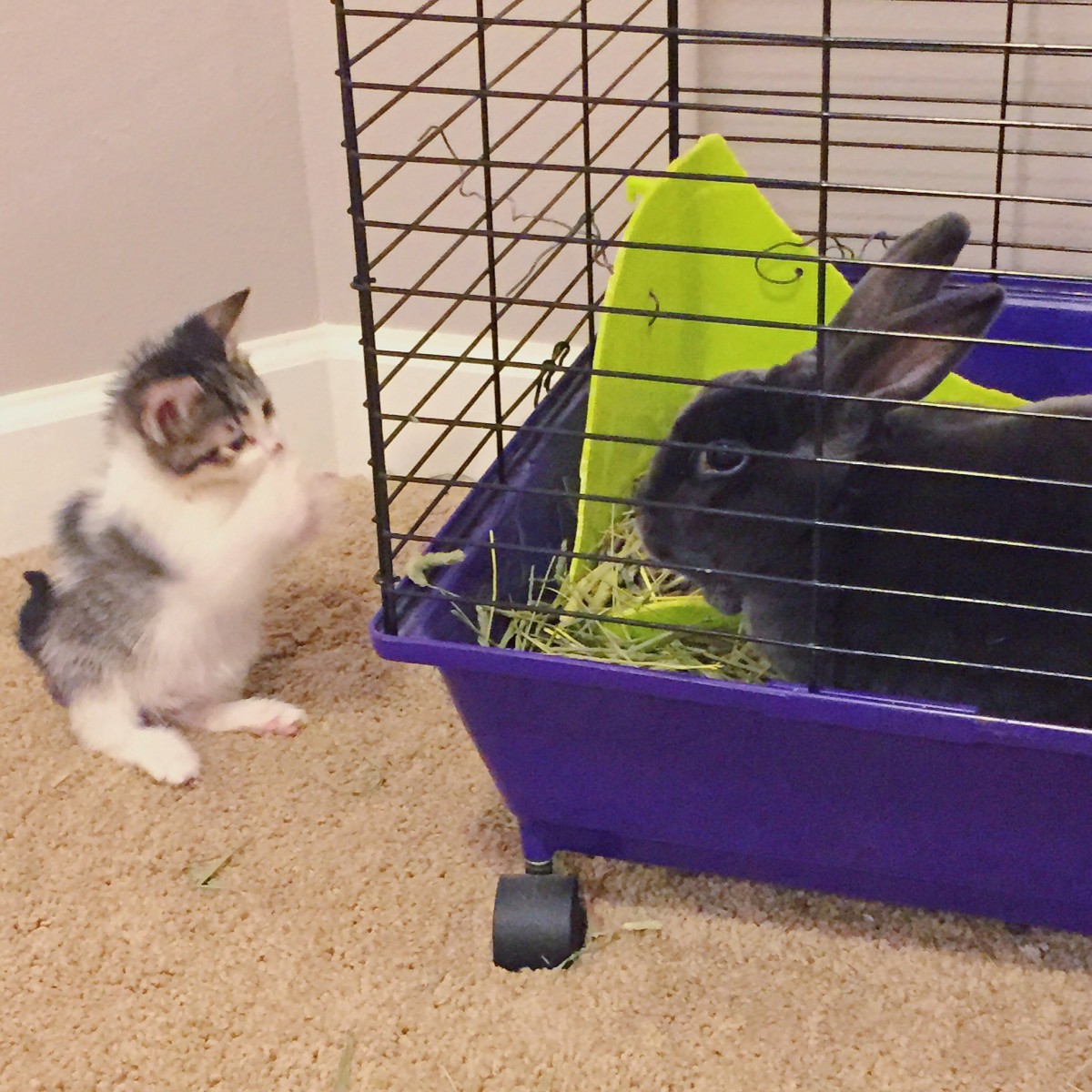 And seeing the kitties interact with their bunny Henry made my heart explode. Cuteness overload.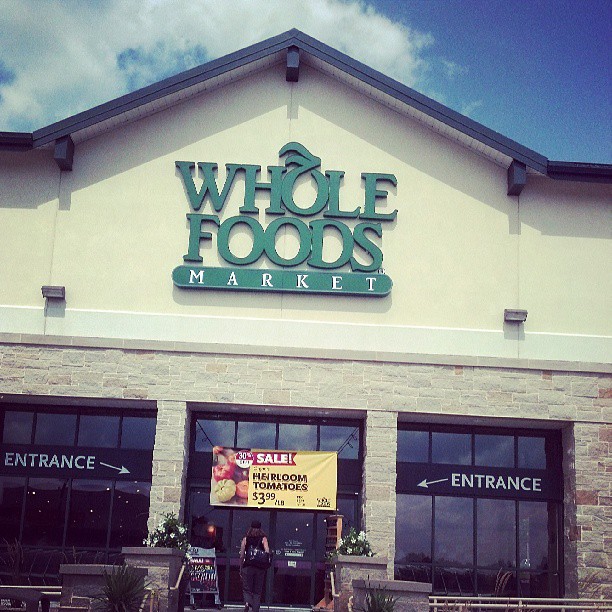 (Old photo)
As fun as my busy Saturday was, I was excited for Sunday to move at a slower pace. I slept in and then met up with Jess and Joanna for lunch at Whole Foods. Jess used to live in Omaha but moved to Illinois last year. I've really missed her so I'm so excited she's in town visiting family for a little bit. She's going to be celebrating 4th of July with us which I'm so excited for!!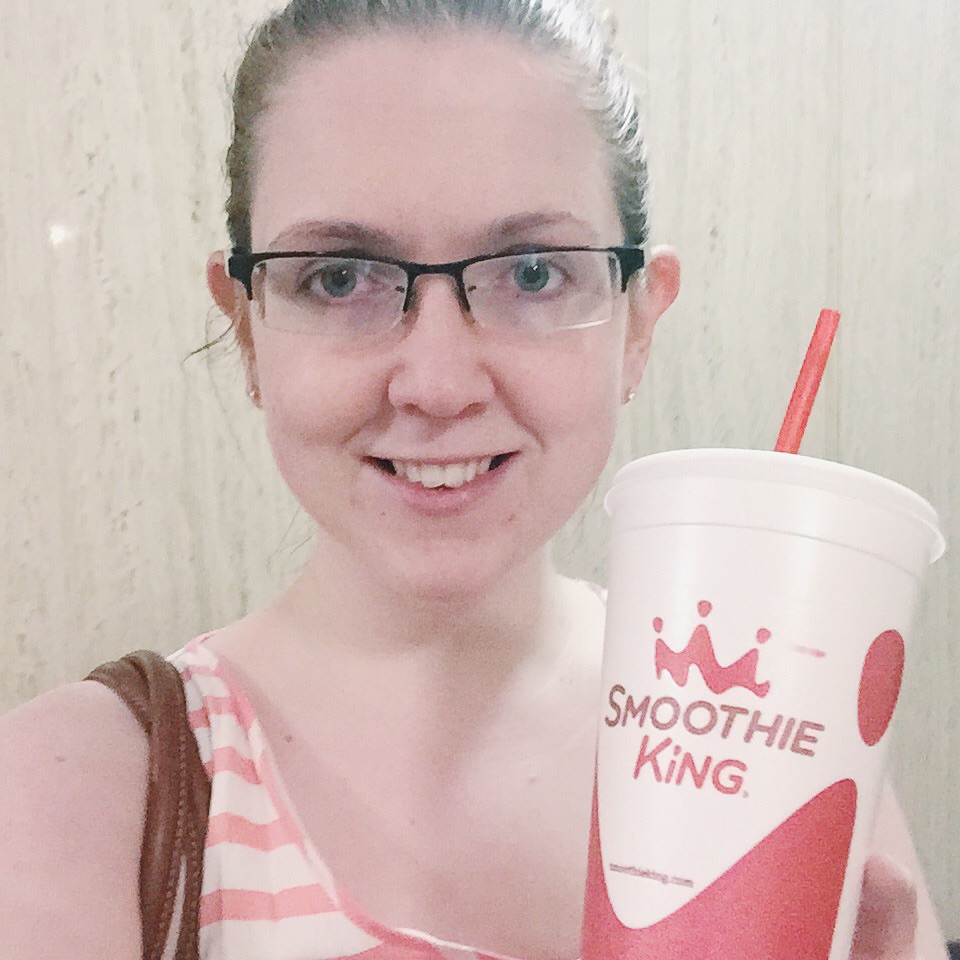 Jess and I were talking about Smoothie King over lunch and I was telling her how much I love them. Next thing I know, I'm making an afternoon trip to Smoothie King to pick up a Strawberry Lemon Twist to give me fuel for the massive amounts of cleaning I had to do. It was delicious.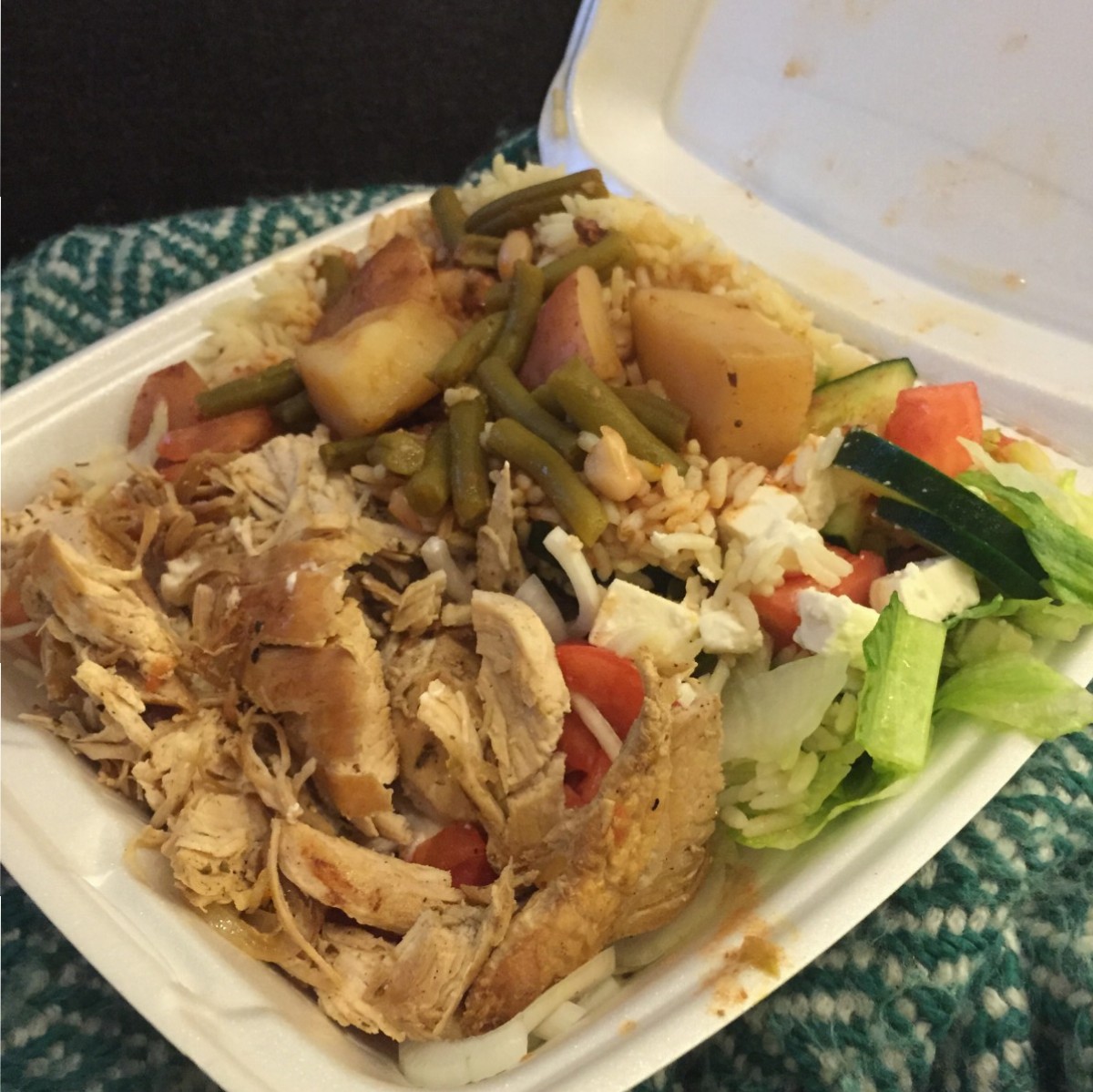 Sunday night involved picking Josh up from the airport (yay!), going grocery shopping for the week, and then grabbing a late dinner. Josh has been wanting to try out King Kong and I was more than happy to get a delicious chicken gyro plate, hold the pita. It was so good but holy moly was it huge. I have dinner for tomorrow now, too!
Questions of the Day: Are you a fan of Antiques Roadshow? Does your town have Farmers Markets? What was the highlight of your weekend?