Last week a group of Omaha Bloggers were invited to try Omaha's new smoothie shop: Smoothie King!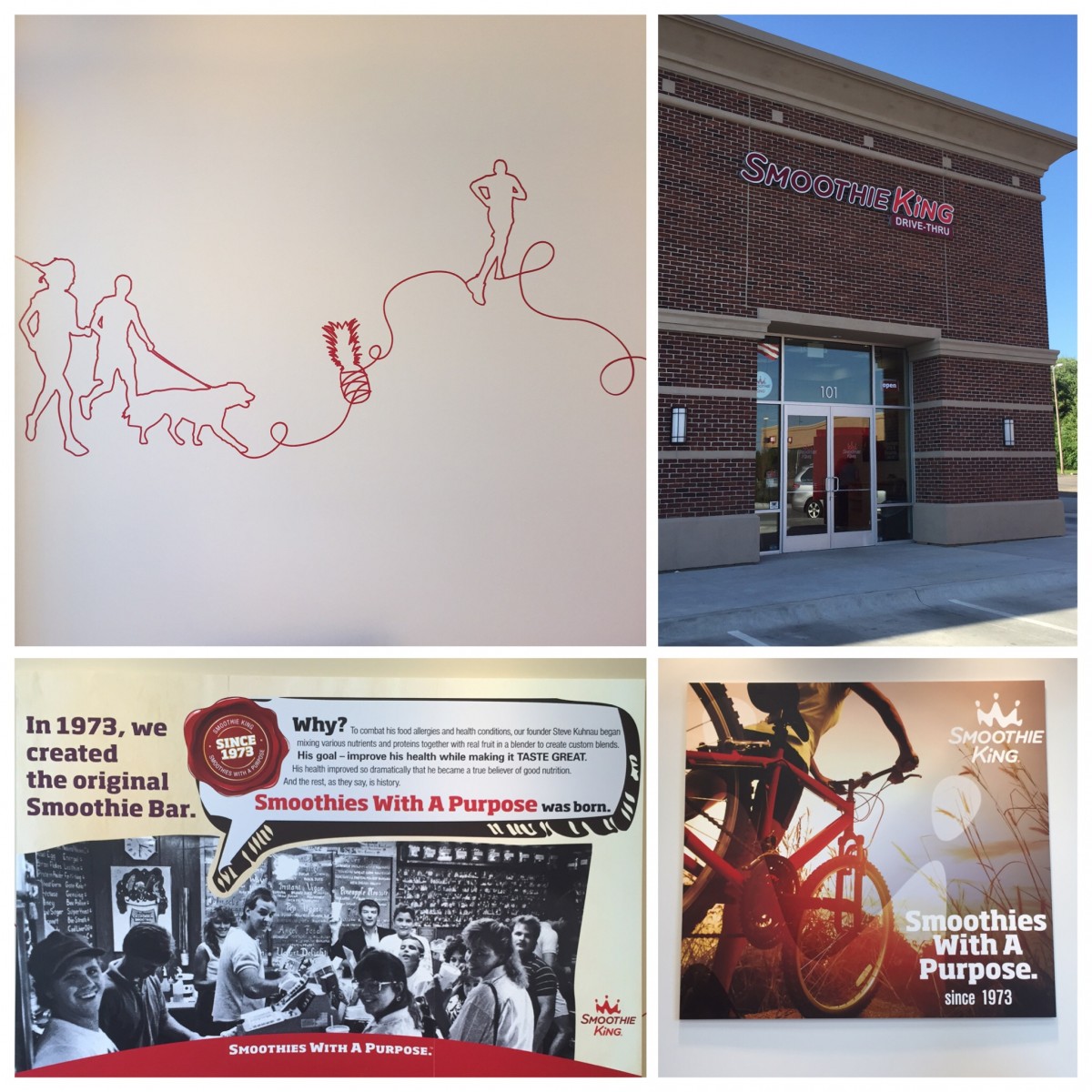 Have you ever heard of Smoothie King before? It's a national brand that is dedicated to making smoothies with a purpose. They have different blends for all your different needs. They have fitness smoothies, slim smoothies, wellness smoothies, energy smoothies, and just plain old indulgent smoothies.
Smoothie King just opened up in Omaha and I was so excited for the opportunity to check it out. I love a good smoothie!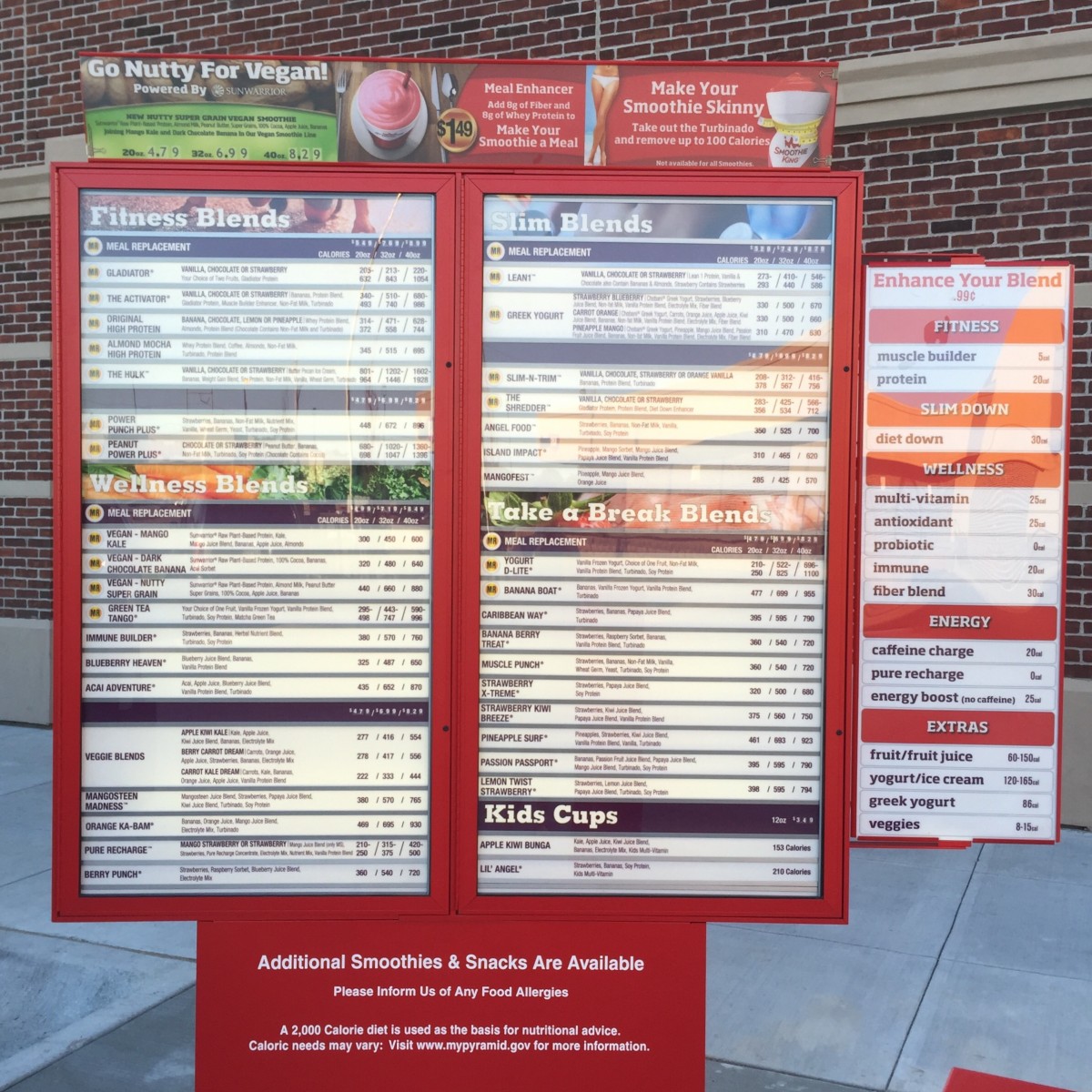 One of the things that immediately caught my eye is that there is a drive-through! Hello, easy summer dinner on my way home from work!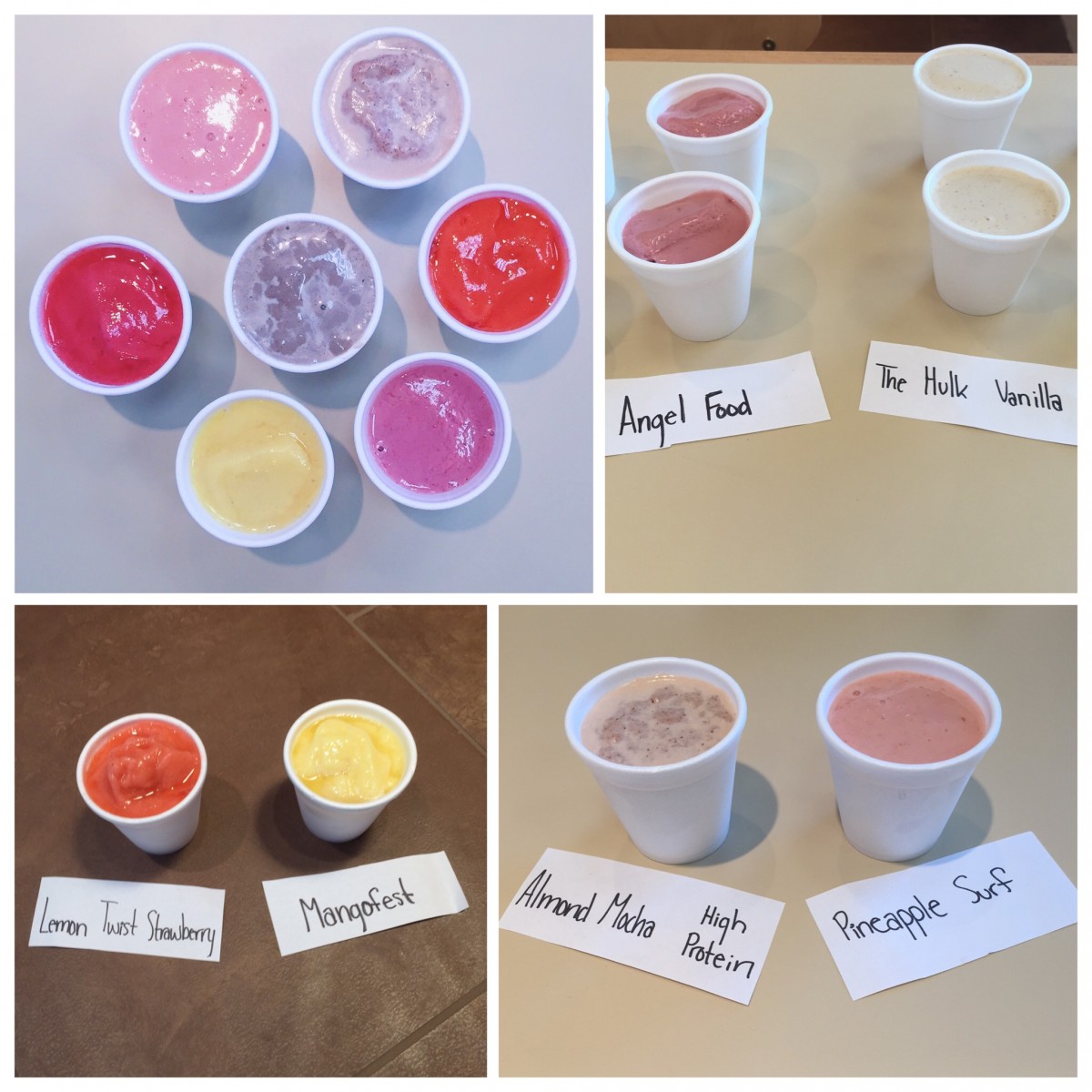 Holy smoothies! Smoothie King has SO many options. They have virtually every kind of fruit smoothie, kale smoothies, vegan smoothies, and a variety of different protein powders for all your nutritional needs. They even have smoothies made with Greek yogurt! And ALL their smoothies are made from real fruit.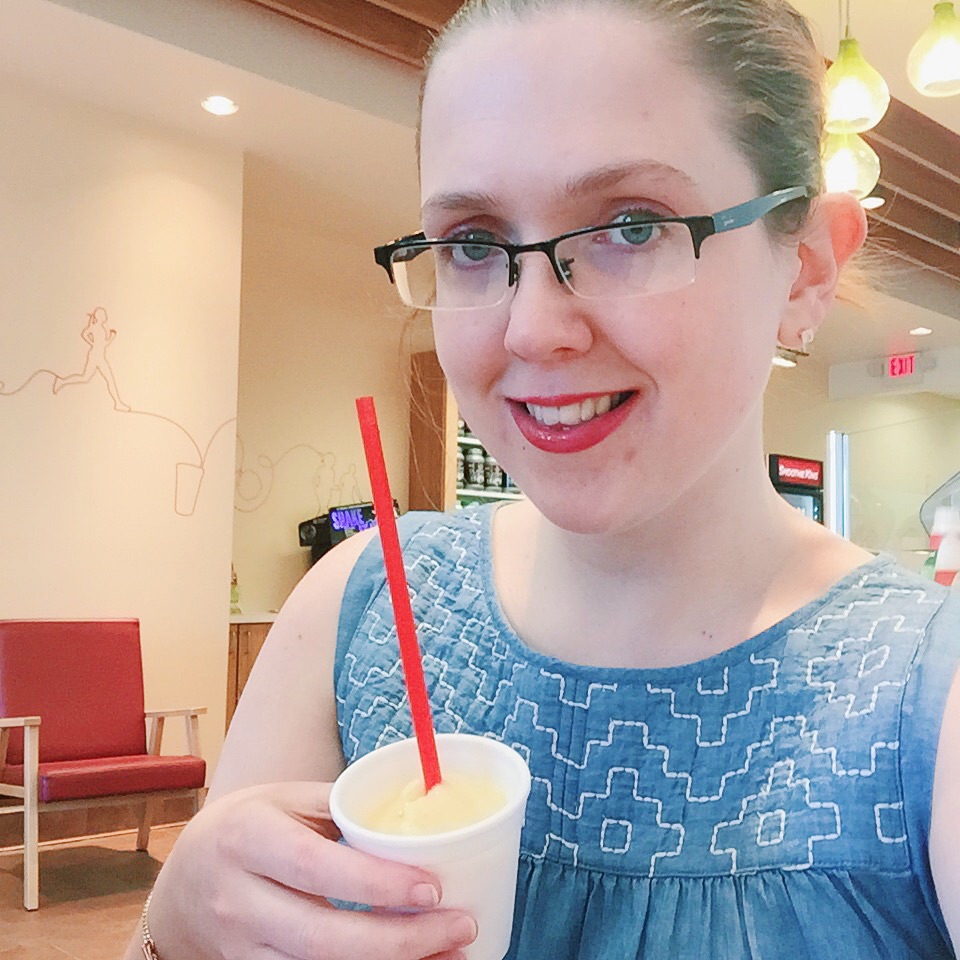 I had a blast tasting all the flavors. Lemon Twist Strawberry was my favorite! It's made from strawberry, lemon, and papaya. We tried it made skinny, which means making it without the turbinado sugar and eliminating 100 calories. (Making a 20 oz smoothie only 298 calories!) It was so delicious.
My other favorite was on the total opposite of the health spectrum. The Hulk Vanilla is made from butter pecan ice cream and bananas and was actually created for cancer patients that needed help gaining weight quickly through easy-to-stomach foods. It's so good! It's like a milkshake. One very high calorie milkshake. 😉 Thank goodness we were just trying sample sizes!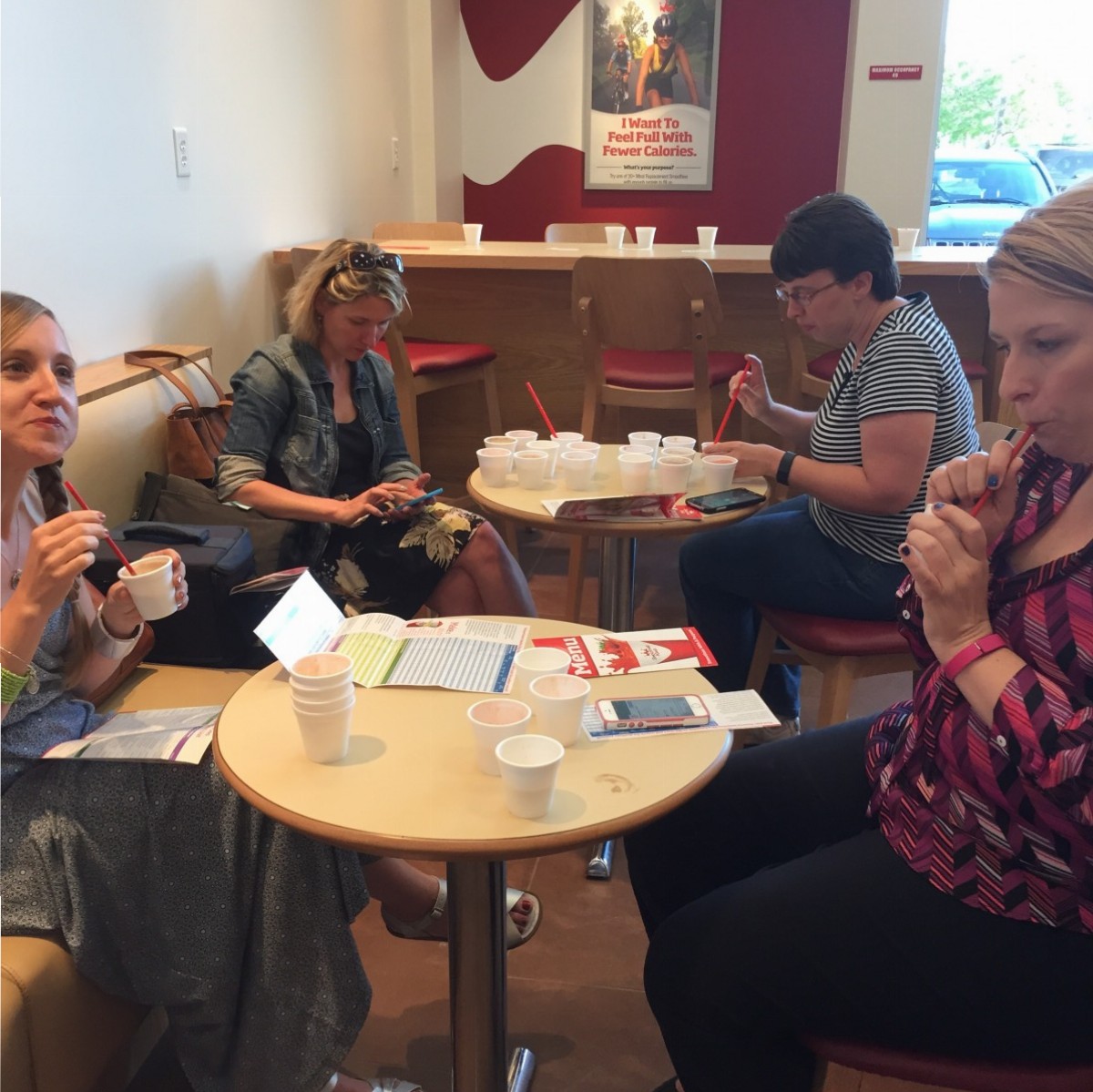 The bloggers with our tasting cups. This is what a happy smoothie coma looks like.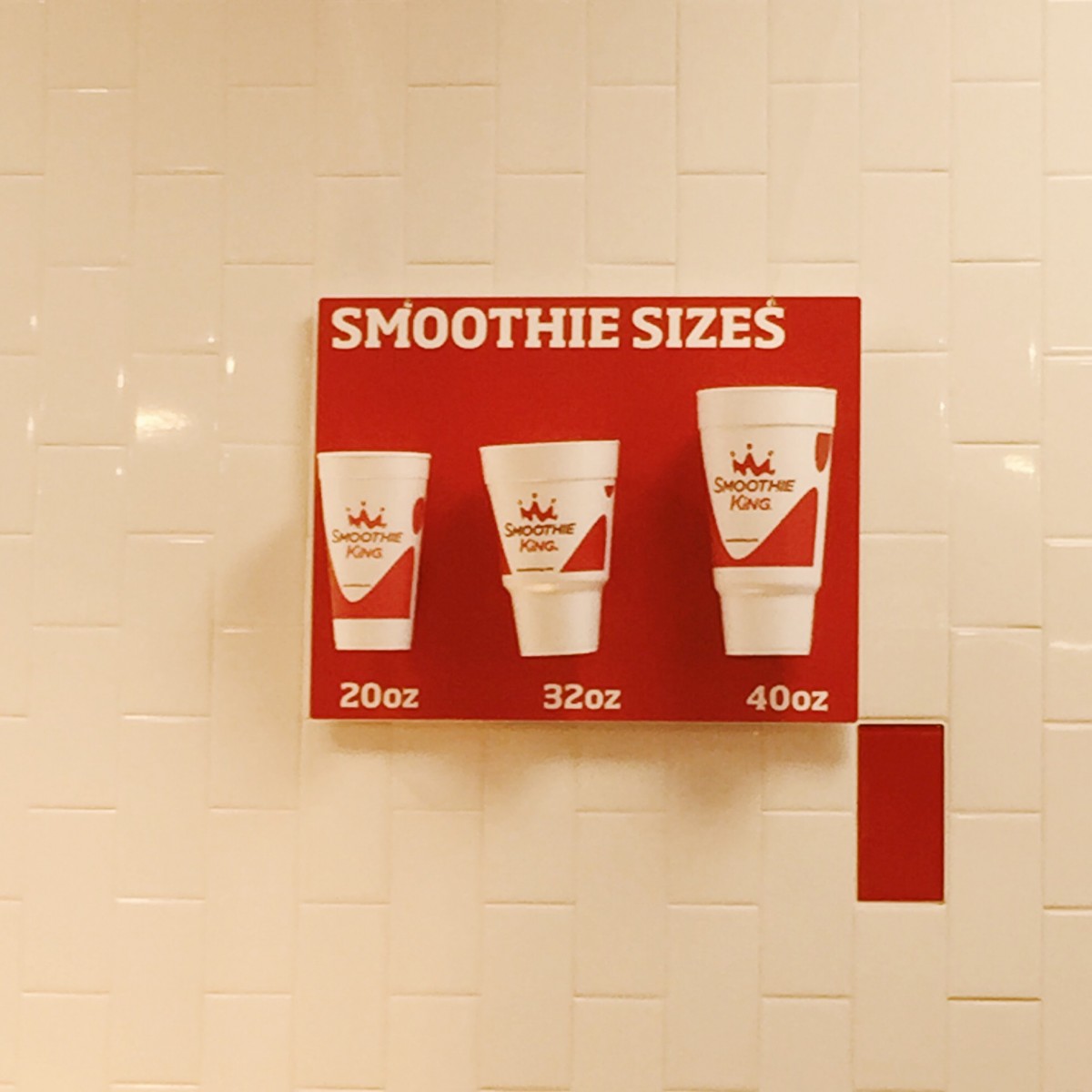 When ordering from Smoothie King you have the option of 12 ounces (kids), 20 ounces (small), 32 ounces (medium), and 40 ounces (large).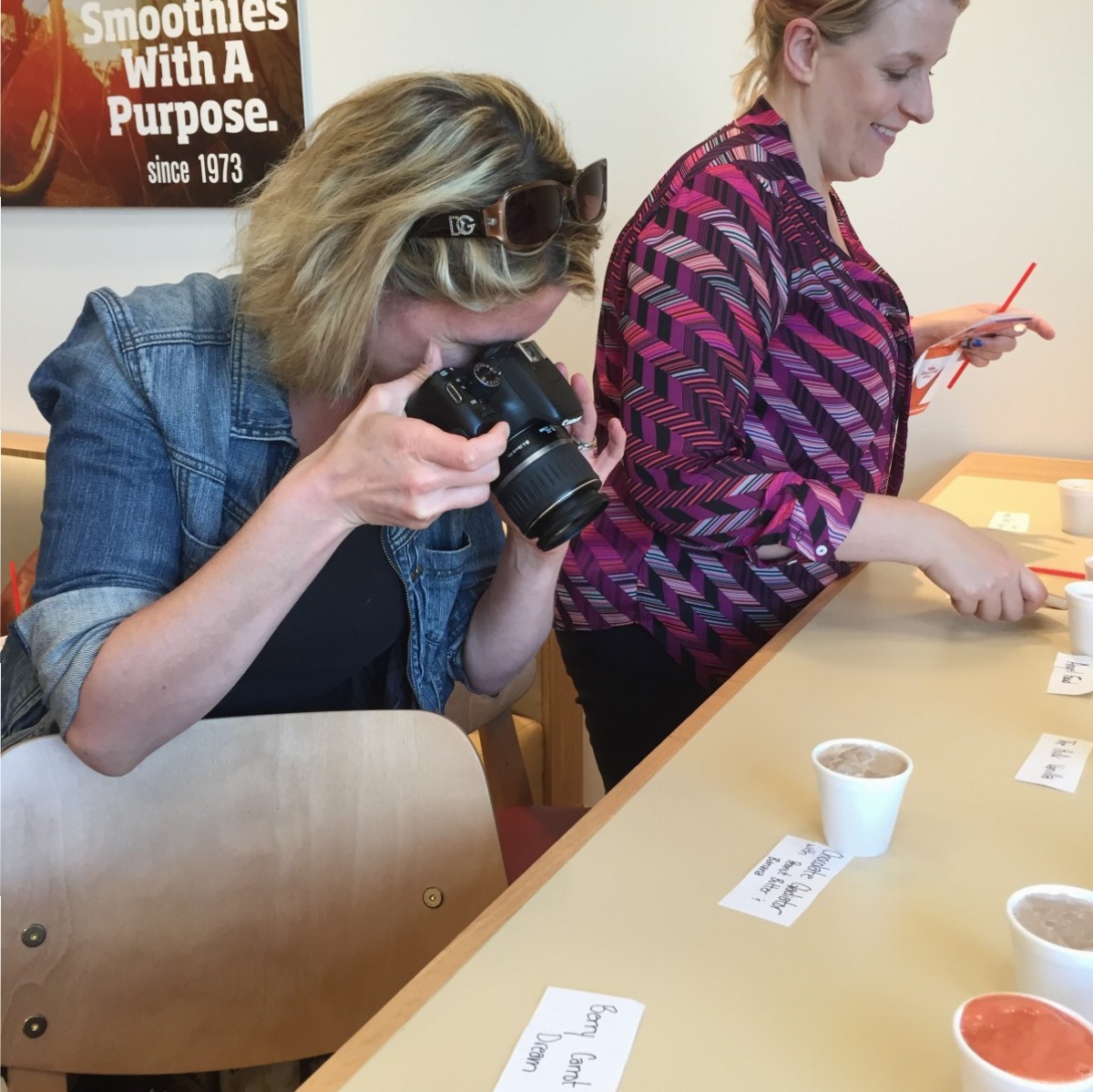 While we sampled we took a lot of pictures. And had fun catching up over yummy smoothies. 😀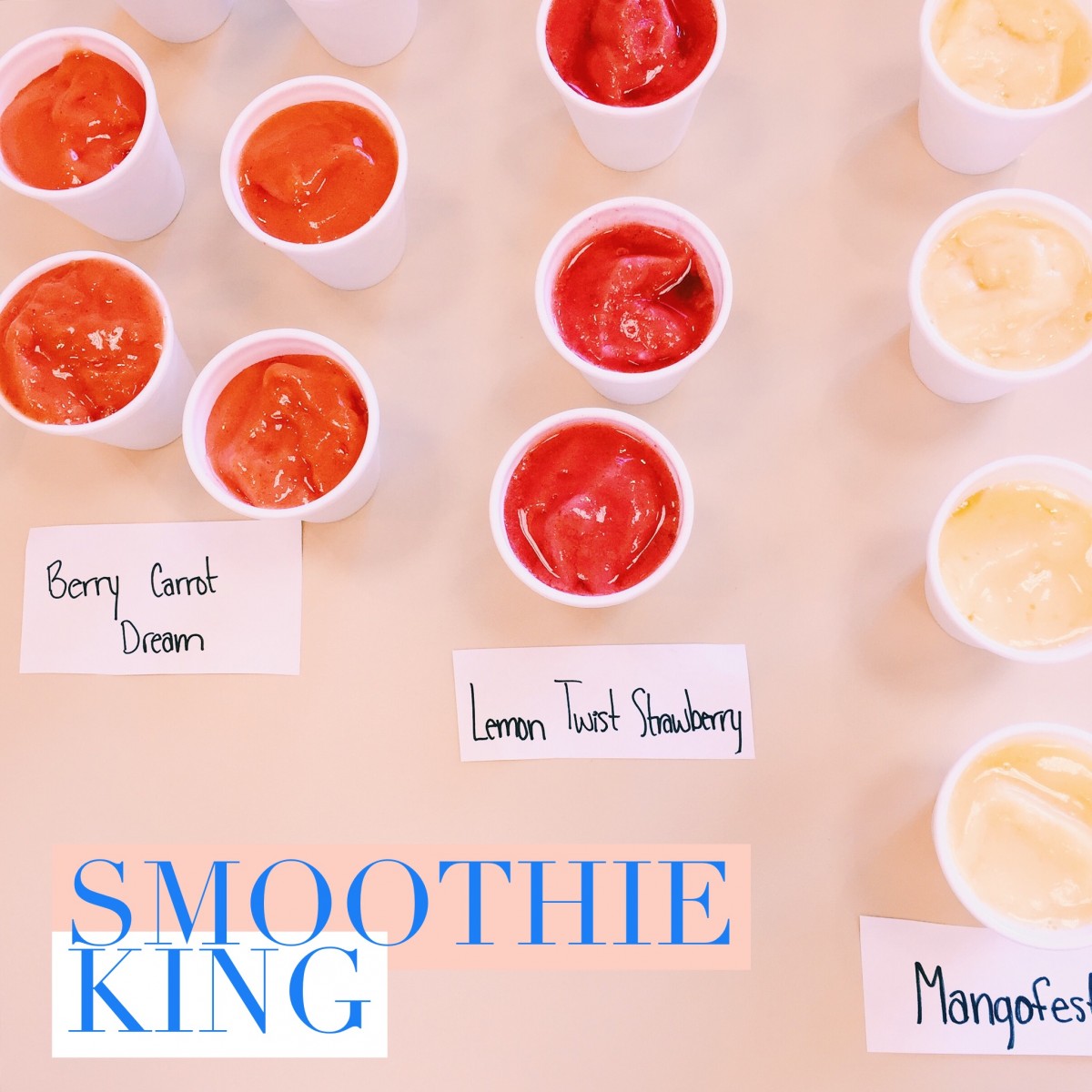 All the smoothies were so pretty and colorful!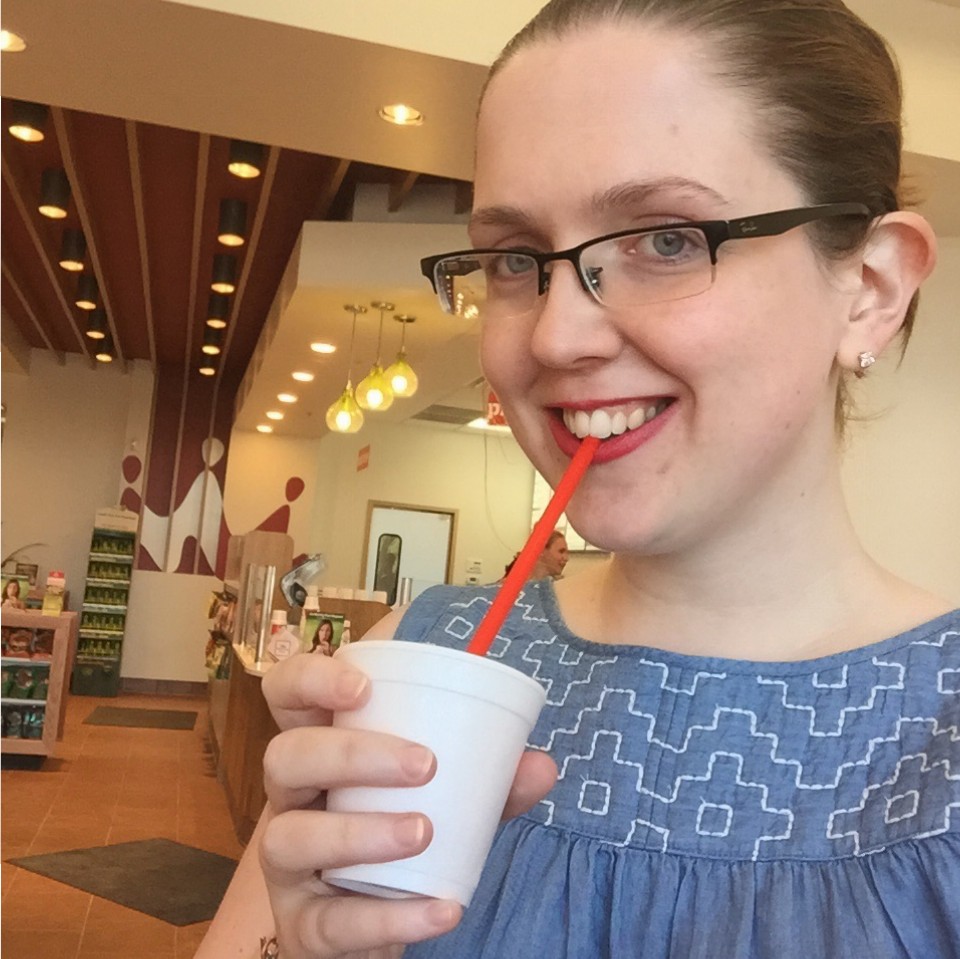 Smoothie King really does have a smoothie for every taste. And now that we are entering summer, we are hitting prime smoothie season! A hot summer day is always better with a cold refreshing smoothie.
Smoothie King also makes their own brand of veggie chips and sells the protein powders they use in their smoothies! So you can make your own smoothies at home!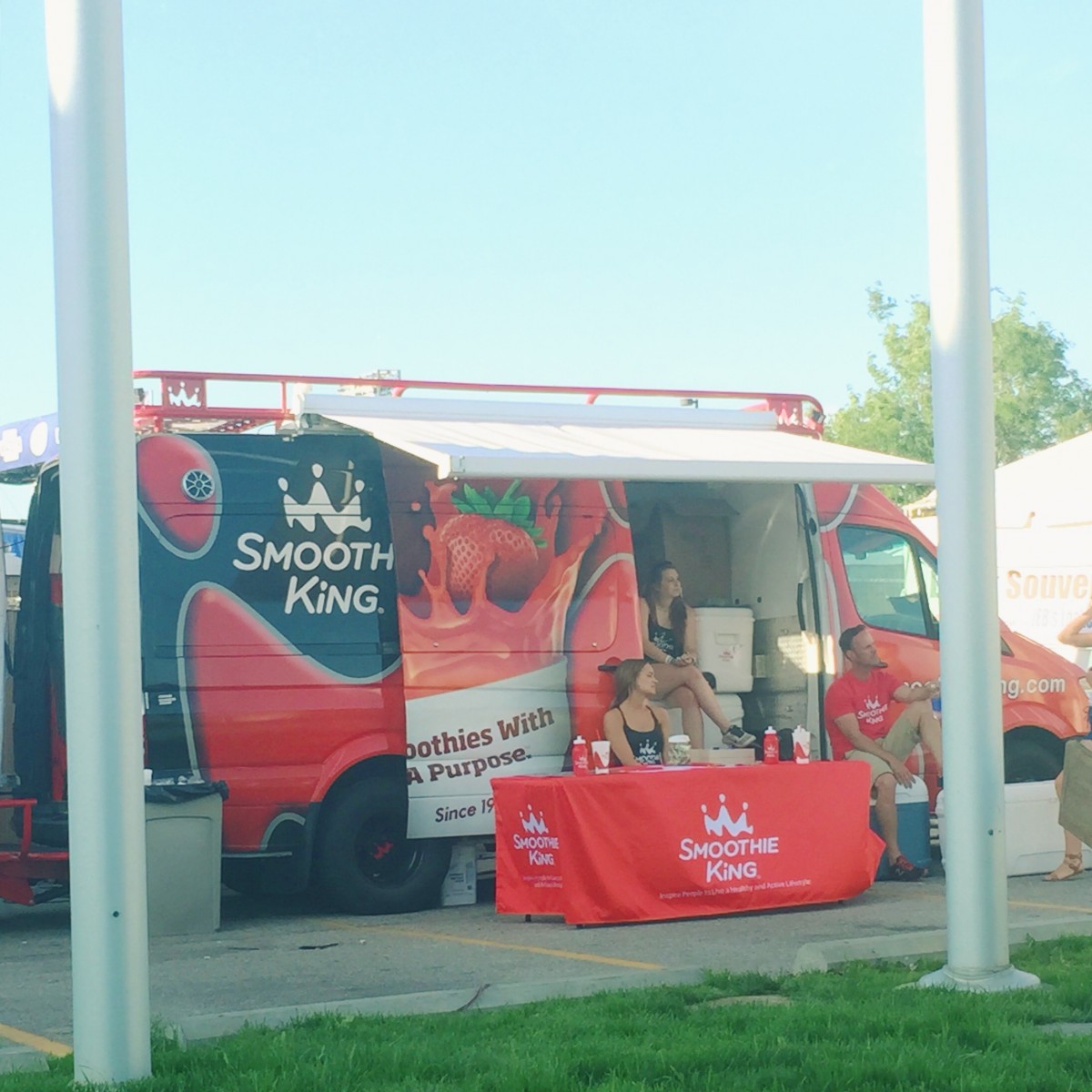 And if you're at the College World Series this week, Smoothie King has a truck at the expo! You can try the delicious lemon twist strawberry smoothie for yourself!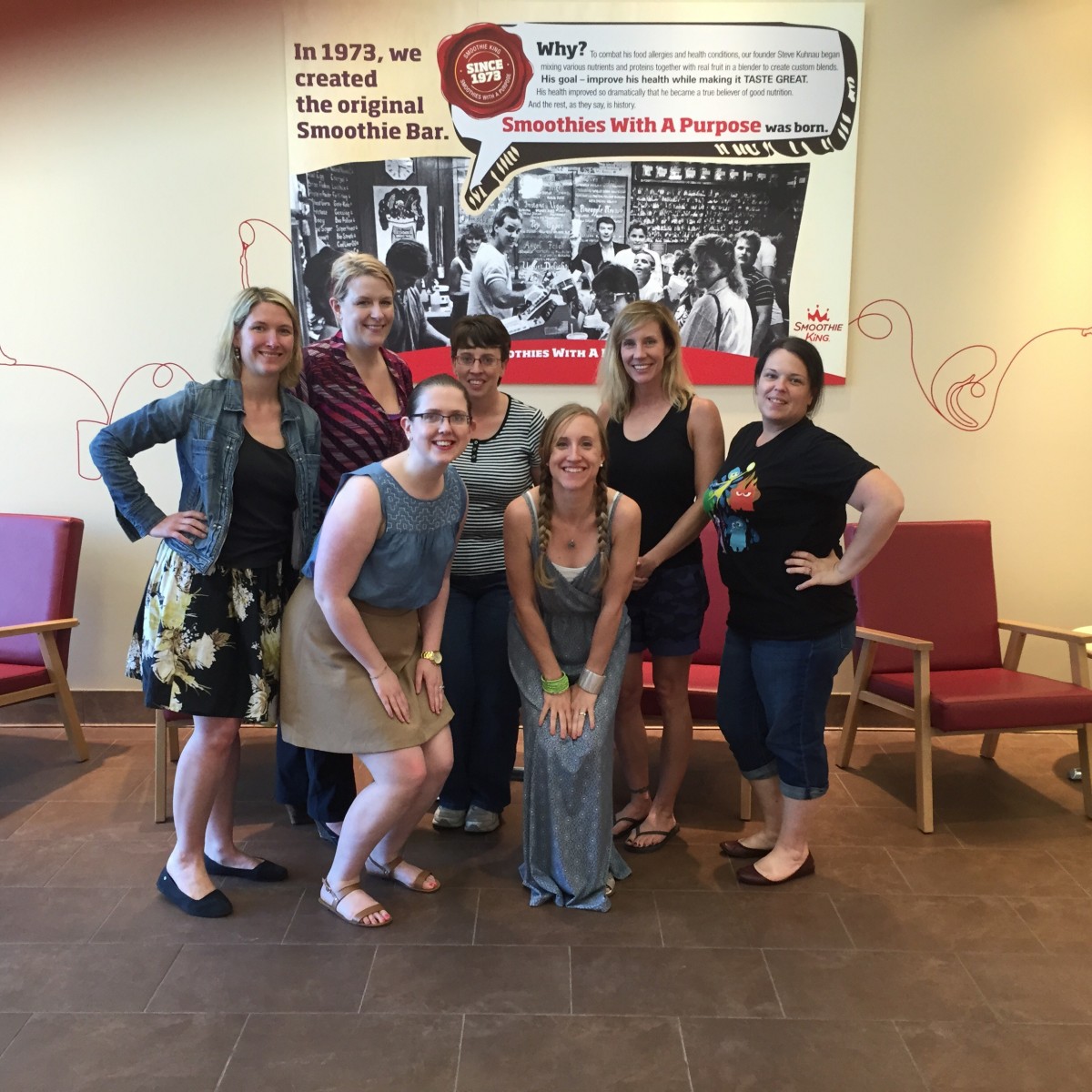 I am always amazed at the awesome new restaurants and stores opening up in Omaha. With Smoothie King only a few minutes away from my work, I see this being a nice addition to my rotation!
If you're looking to get your smoothie on at Smoothie King, you're in luck. Smoothie King was so kind to offer a $50 giveaway to a lucky Her Heartland Soul reader! (Gift card must be used in Omaha.)
To enter:
1. Let me know what Smoothie King smoothie you most want to try.
For extra entries: (Make sure to leave individual comments for each entry!)
2. Follow Smoothie on Instagram.
3. Follow Smoothie King on Twitter.
4. Tweet out the following message:
Questions of the Day: Have you had Smoothie King before? Are you a smoothie fan? Which Smoothie King smoothie flavor do you most want to try?
Thanks to Smoothie King for sponsoring this blog post!