Valentine's Day is less than two weeks away! How is time flying so fast? Last week I talked about presents for your cat and today I want to share gifts for your guy.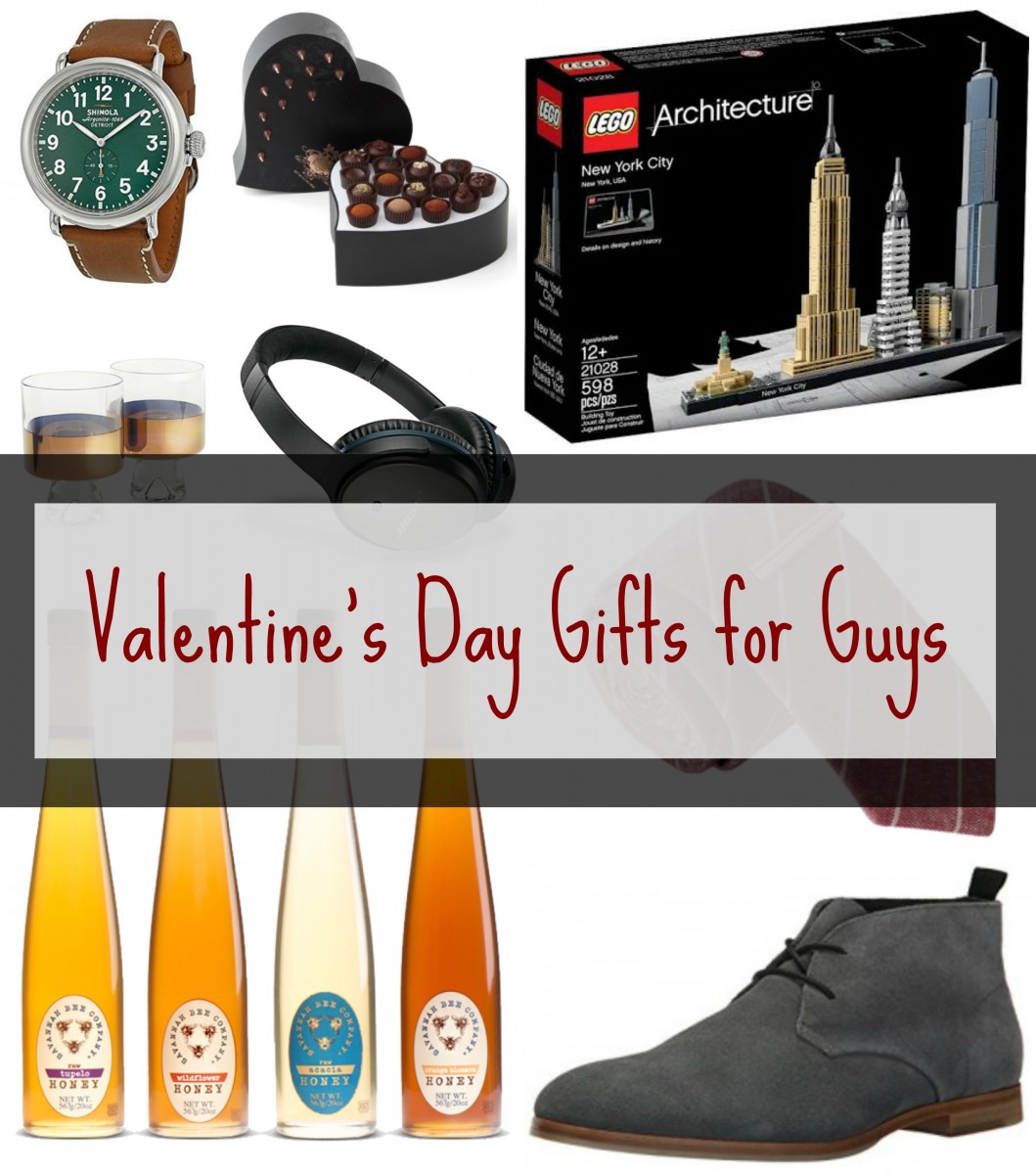 Josh and I love to go out for a nice meal and do something special for each other on Valentine's Day. This year we're taking a candy making class and going away for a weekend to a lodge for some R&R. While experiences and memories are by far my favorite thing to exchange on holidays, I still love to treat Josh with a few special presents.
Here are my picks for Valentine's Day Gifts for your Guy: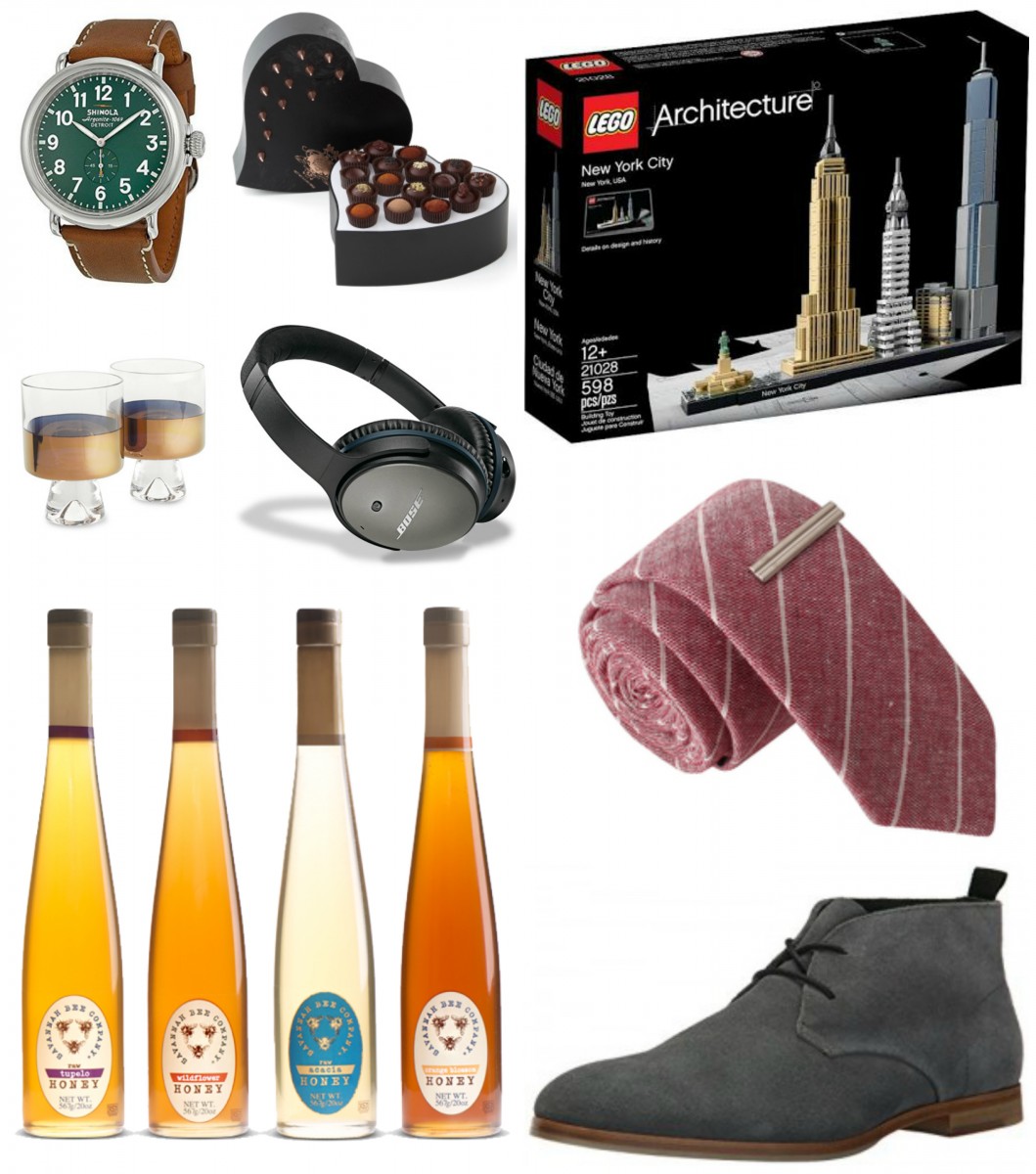 Watch | Chocolate | Glasses | Headphones | Honey | Legos | Tie | Shoes
Shinola Watch – I want one of these as much as Josh does! I love that these watches are American made, beautiful, and such high-quality.
Vosges Chocolate – Josh and I love this chocolatier. Their dark chocolate collection sounds decadent and I love that the box has a masculine edge.
Tom Dixon Glasses – Perfect for holding a stiff drink, and looking classy while doing so.
Bose Noise Canceling Headphones – Josh has these and loves them. He can be in the same room as me as I watch Downton Abbey and have no idea what is going on.
Savannah Bee Co. Honey – Josh and I have a Savannah Bee Co. obsession. Their honey is simply the best and we love everything from their honey to their honeycomb to their lotions and shampoos. Every time I buy something from the company for myself he seems to steal it so it's high time I get him a few products just for himself. 😉
Lego Architecture Series – Josh will play with any type of Legos but he especially loves this architecture series. His office is now filled with Lego reconstructions of some of the world's most famous buildings. It's such a fun gift.
Skinny Tie Madness Ties – Josh has to wear ties most days to work, so I love gifting him nice ones. Skinny ties look great on Josh. I've been really loving the ones from Skinny Tie Madness. They come in a variety of colors and patterns and are very affordable.
Calvin Klein Chukka Boots – How amazing are these chukka boots? Josh and I disagree on a lot of men's footwear fashion, so I tend to take matters into my own hands and gift him shoes I like and think he would look nice in. Totally wife of the year move right there. 😉 It always ends up working out because while he may not think to try my picks on in the store he ends up loving them once he's seen how they look and work with his wardrobe at home. This is a pair I think we both could agree on.
Questions of the Day: Do you exchange presents on Valentine's Day? Would your guy be a fan of my gift picks?