It's almost Valentine's Day! I've always loved this holiday and love it even more now that I'm married and get to celebrate it with my forever Valentine.
While the main focus of Valentine's Day is on romantic love, I love to use the holiday as an excuse to celebrate love in all of its forms. And someone that I love very much is my cat Punkin.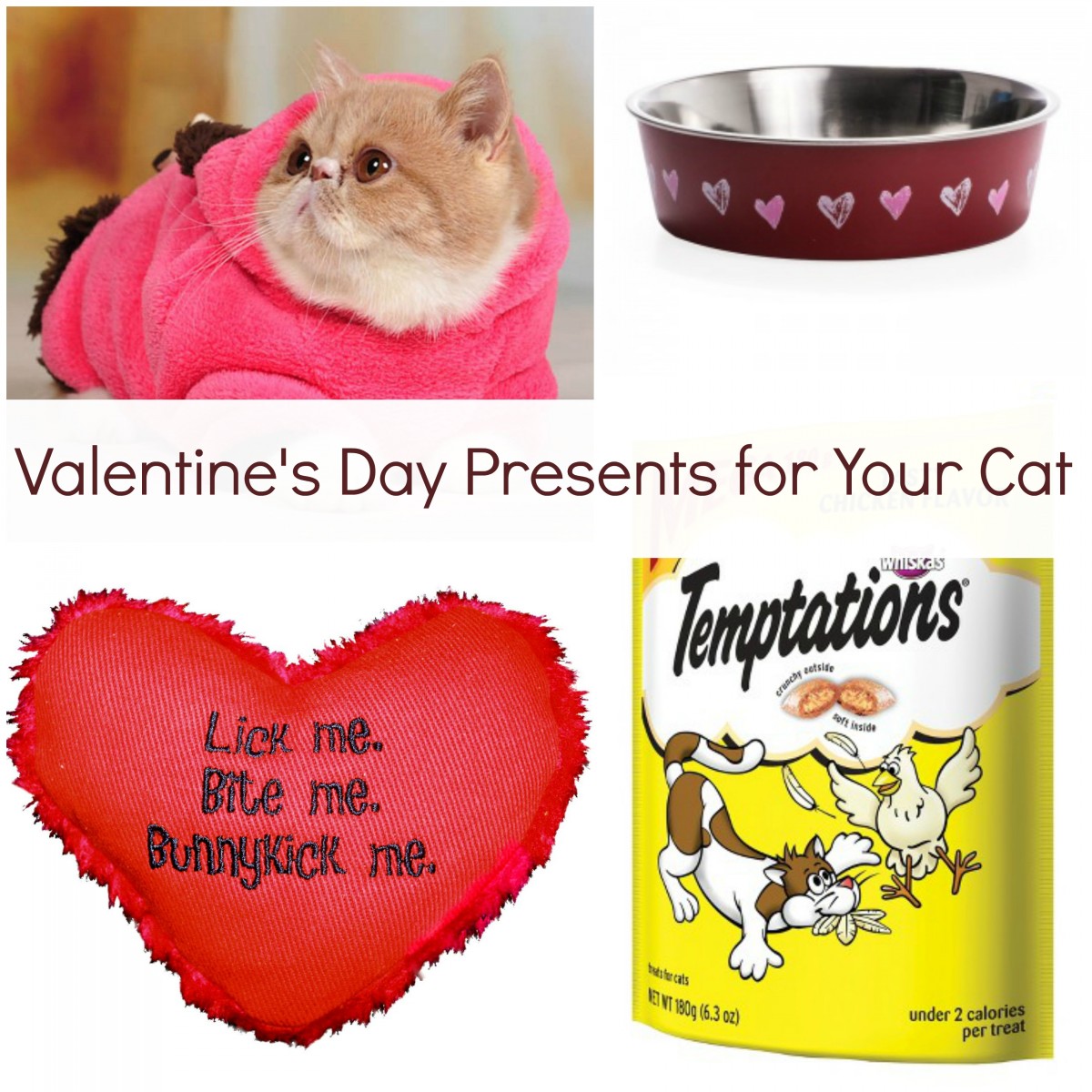 Valentine's Day Presents for Your Cat
Here's a fun, silly little gift guide for your furry Valentine. I hope you enjoy!
For the crazy cat lady: because while your cat will undoubtably enjoy the wrapping paper more than the actual gift, it's the thought that counts.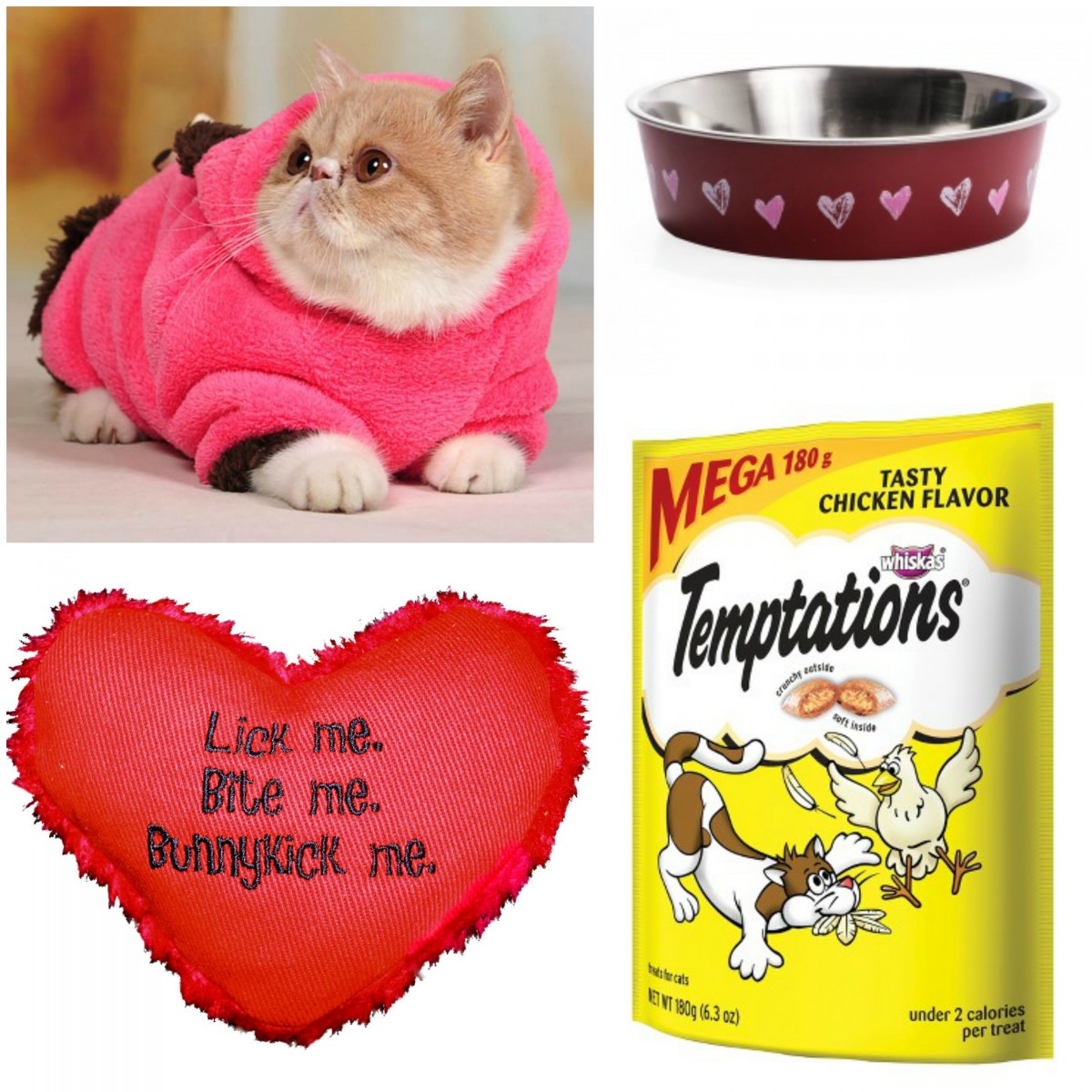 Fluffy robe: for the most swag-tastic kitty
Heart dish: because every cat should eat from a bowl of love
Catnip heart toy: because there is nothing cuter than bunny kicks
Temptations treats: Punkin's kryptonite, he tries to break into cabinets to get to this stuff
For the more reasonable cat lover: because while you are not about to go buy your cat a Valentine's Day-themed gift you are looking for some general gift ideas.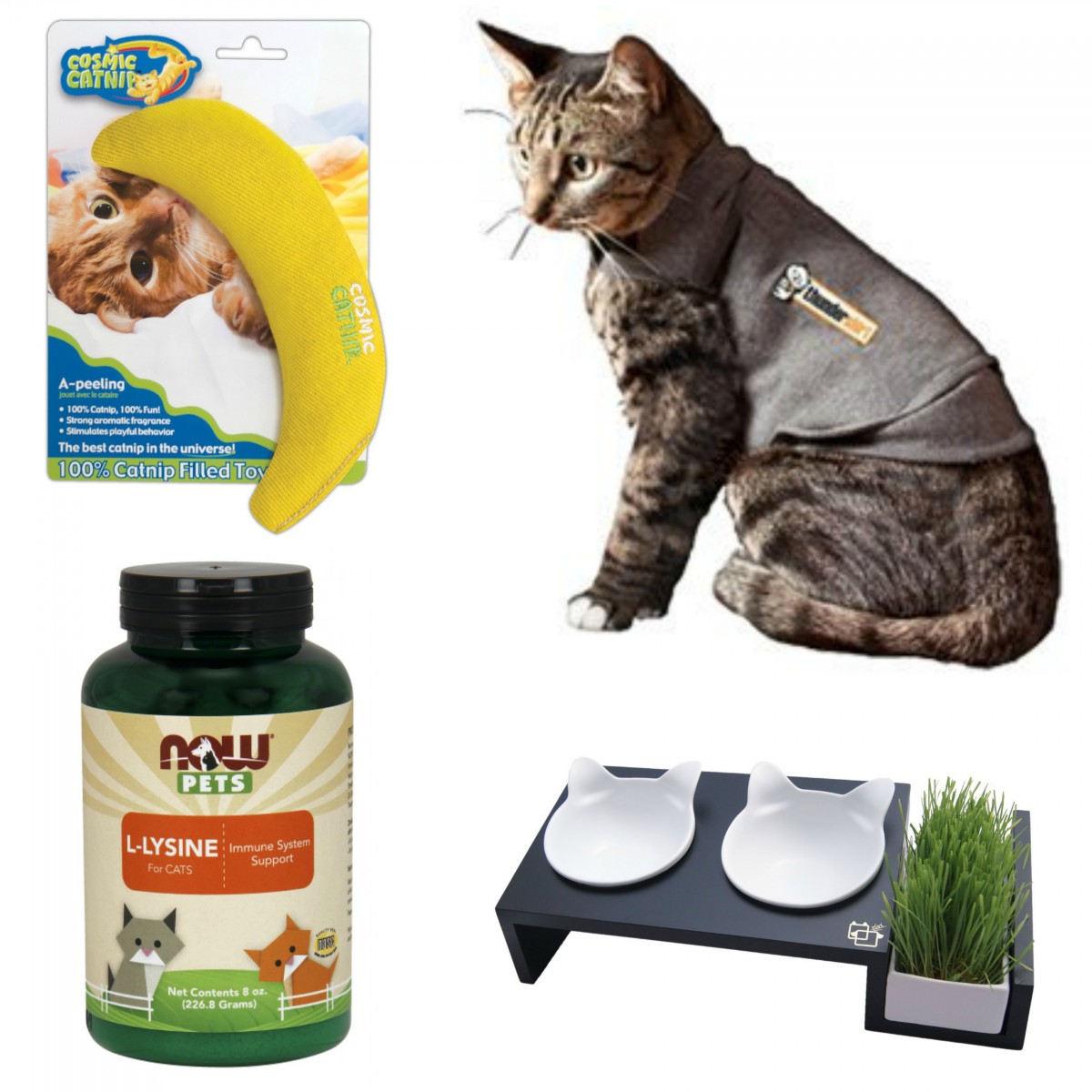 Catnip banana toy: Punkin goes bananas for this 😉
Thunder Shirt: for stressed cats that need some comfort
Lysine: what our vet recommends for when Punkin is on the sick list
Raised cat dishes: beautiful bowls that help ease stress on cat joints
Questions of the Day: Are you a fan of Valentine's Day? Do you get Valentine's Day presents for your pets? Which gift from this list would your cat most enjoy?