I have a confession to make: I've been listening to Christmas music all day, every day lately. This is normally a huge no-go for me as I try to give each holiday its time to be celebrated, and reserve Black Friday as the official start of the Christmas season. (And we go all out for Christmas. Last year our apartment looked like Christmas threw up all over it. In the most tasteful way.)
But with last weekend's performance of The Rockettes and a fun Friendsgiving at Joanna's house it's safe to say I'm in full blown holiday mode. Look out world.
We thought Friendsgiving would be the perfect November edition of Three Cooks One Kitchen! In case you aren't familiar, Three Cooks One Kitchen is a monthly cooking installment that Joanna, Hannah and I do. We pick one of our places to get together and a food theme we want to focus on.
This month wasn't so much about a food but all the food. Everyone invited was bringing a dish, so Joanna, Hannah, and I decided to get together early to make a few additional dishes for the party.
For our individual contributions Joanna made her famous cupcakes, Hannah made delicious fruit salad, and I picked up a tray of Creme Brulee pool potatoes from Wheatfields. 😉
For our collective dishes we decided to make apple, shallot and herb stuffing, butterhorns, and butternut squash gravy. If you're in need of a vegetarian gravy this holiday I highly recommend making this butternut squash one. It's weird to imagine butternut squash in a gravy but it totally works and tastes so good.
Here are some pictures from our adventure: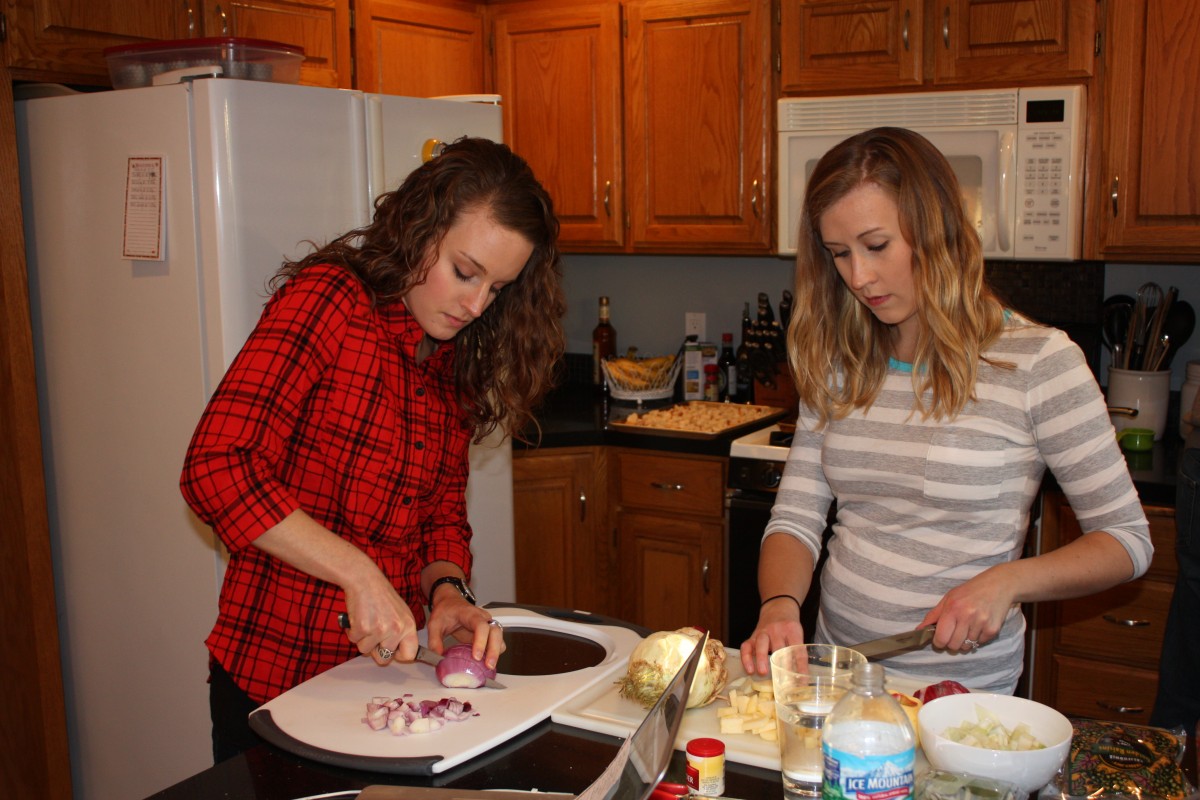 Hannah and Joanna hard at work in the kitchen.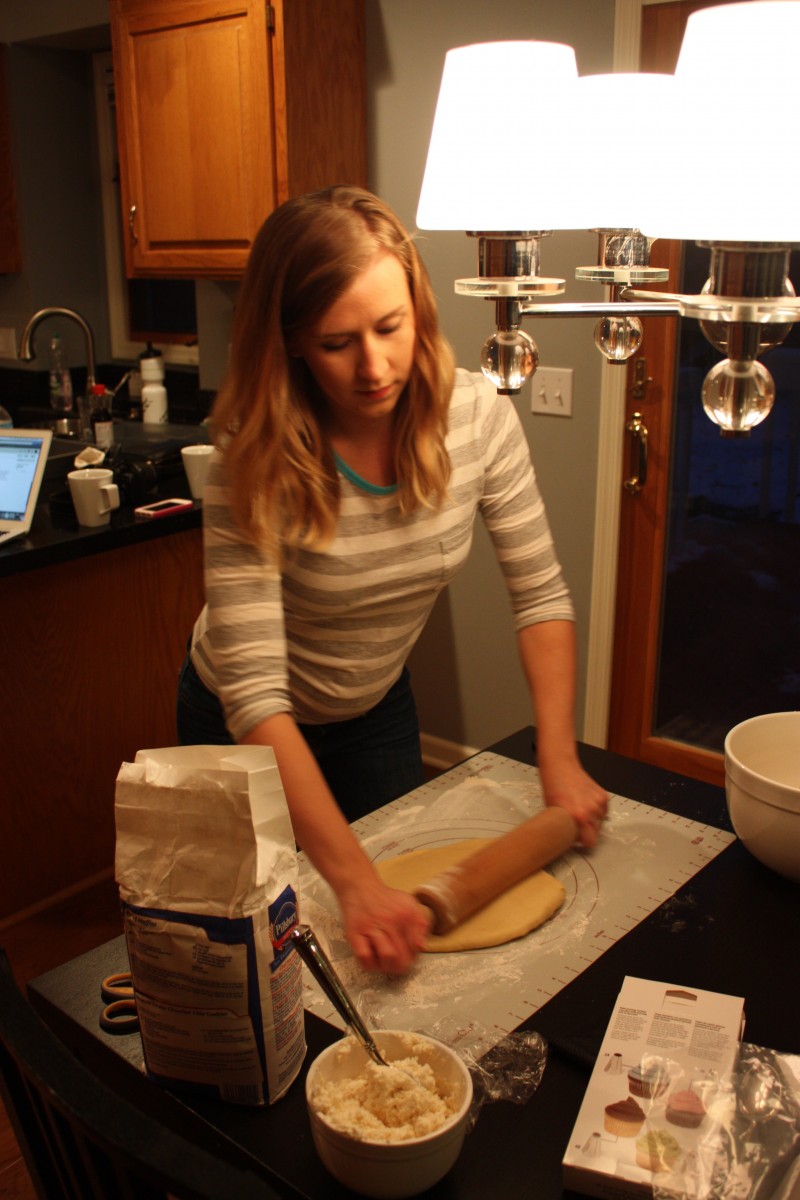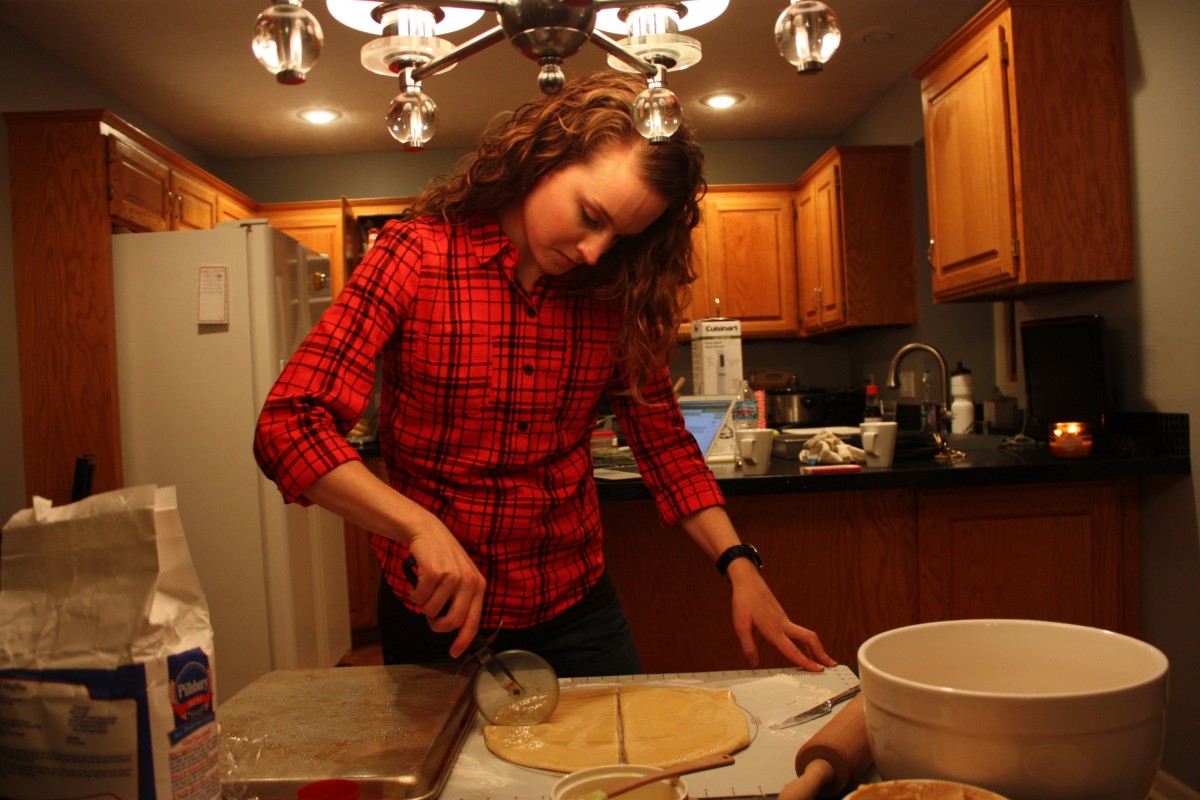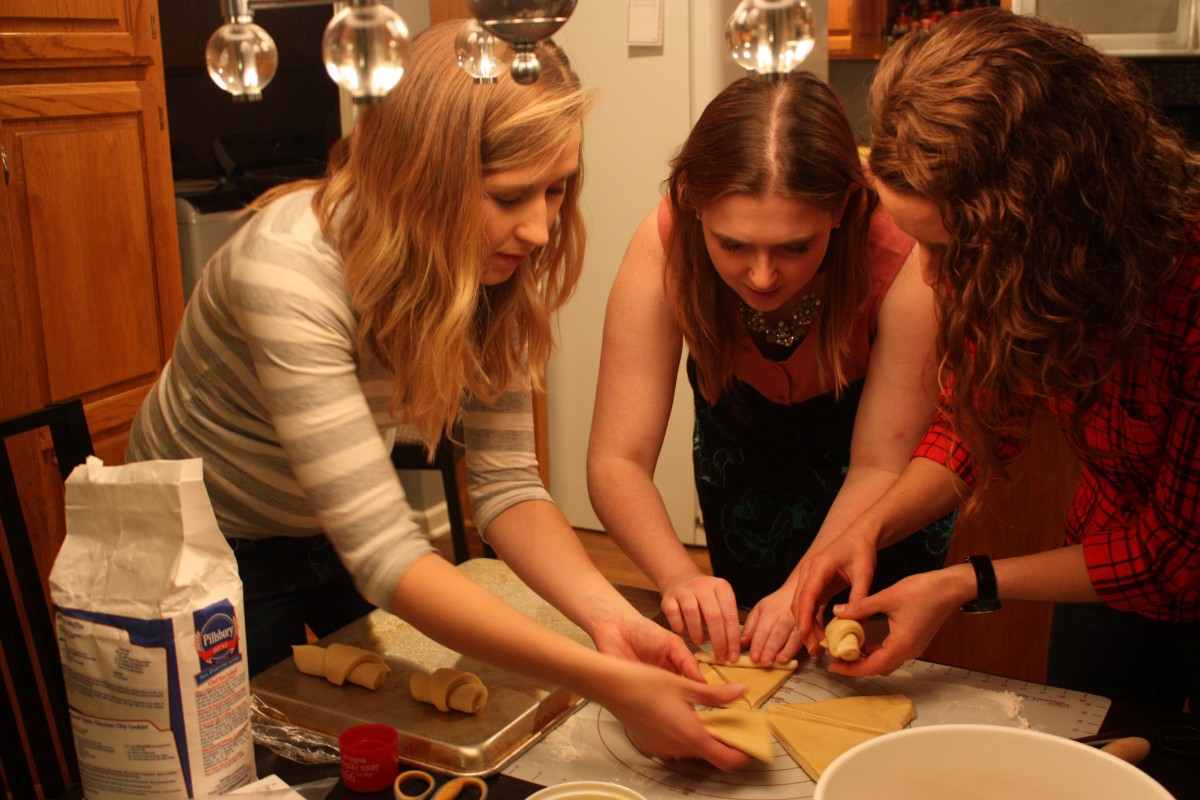 Three cooks in the kitchen!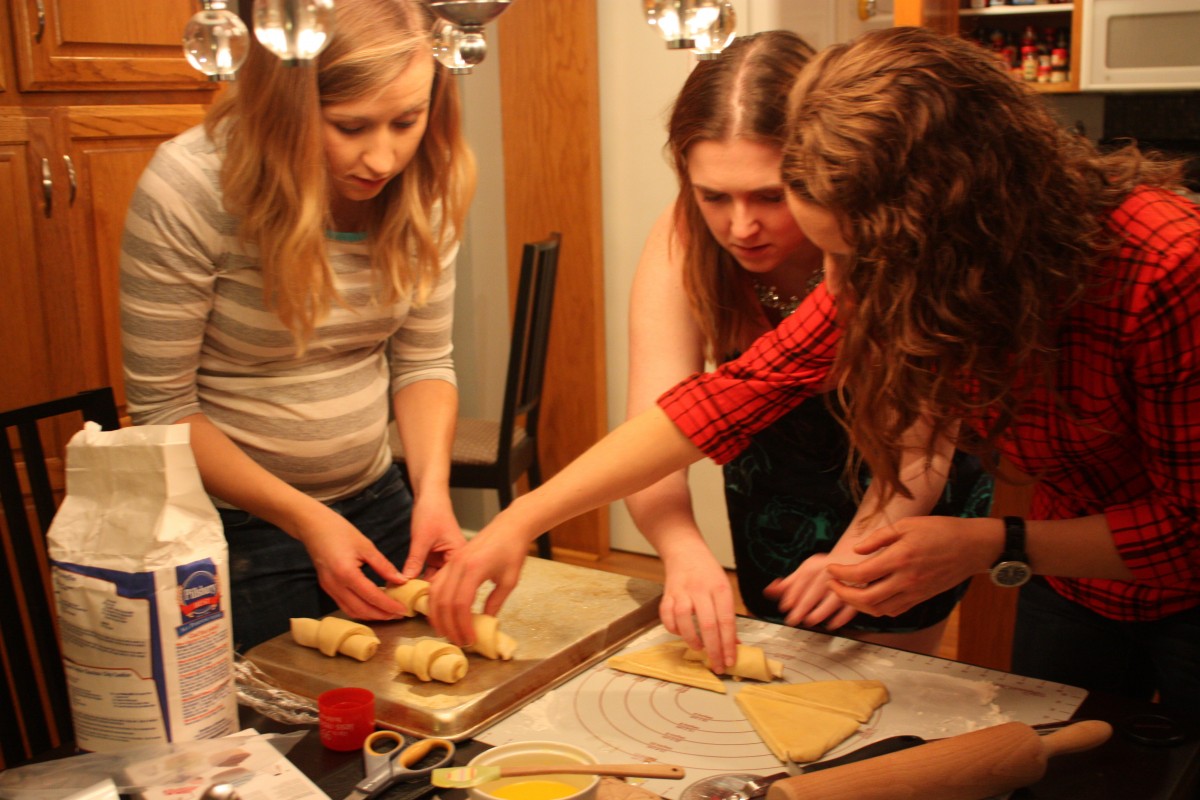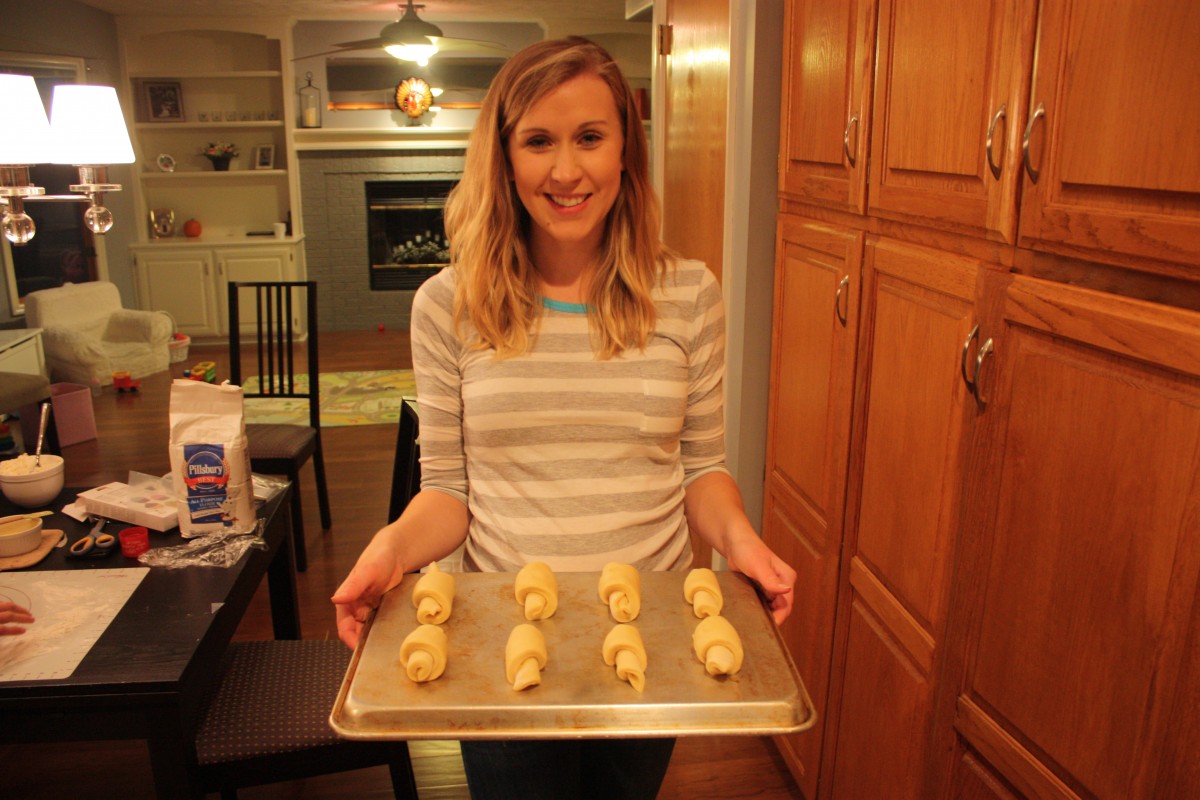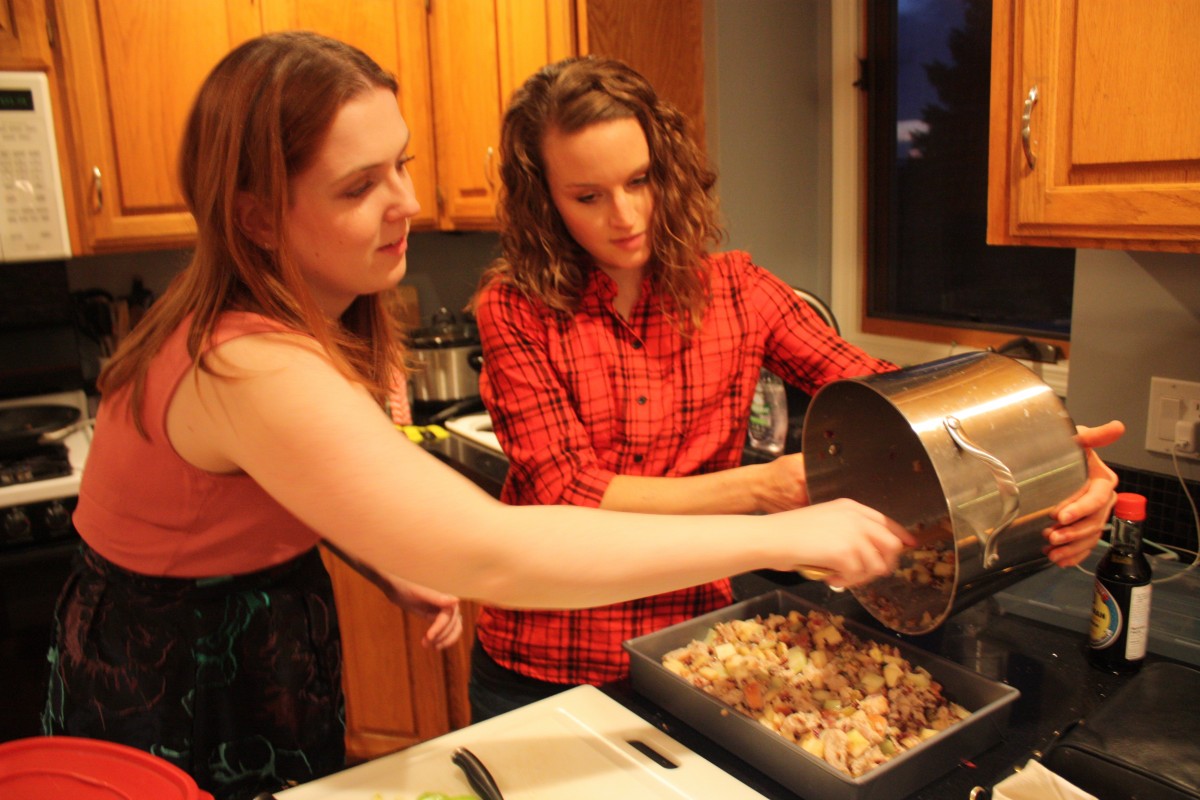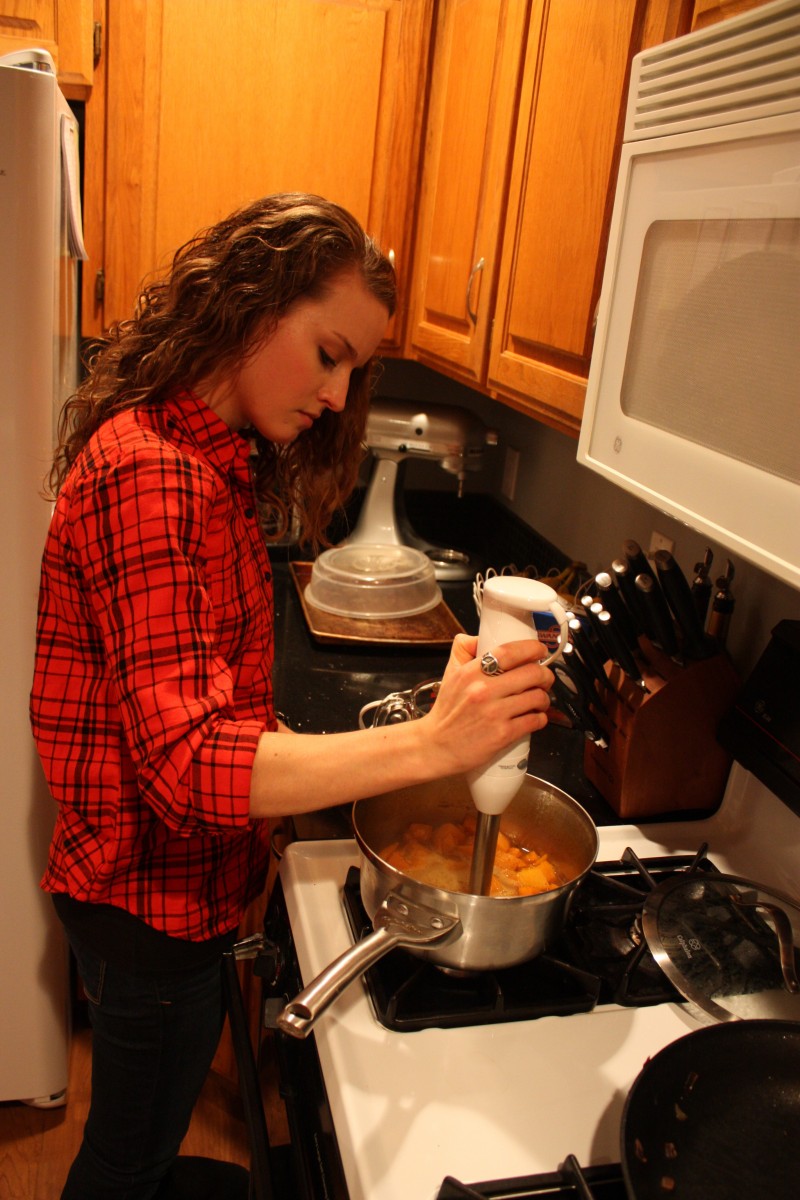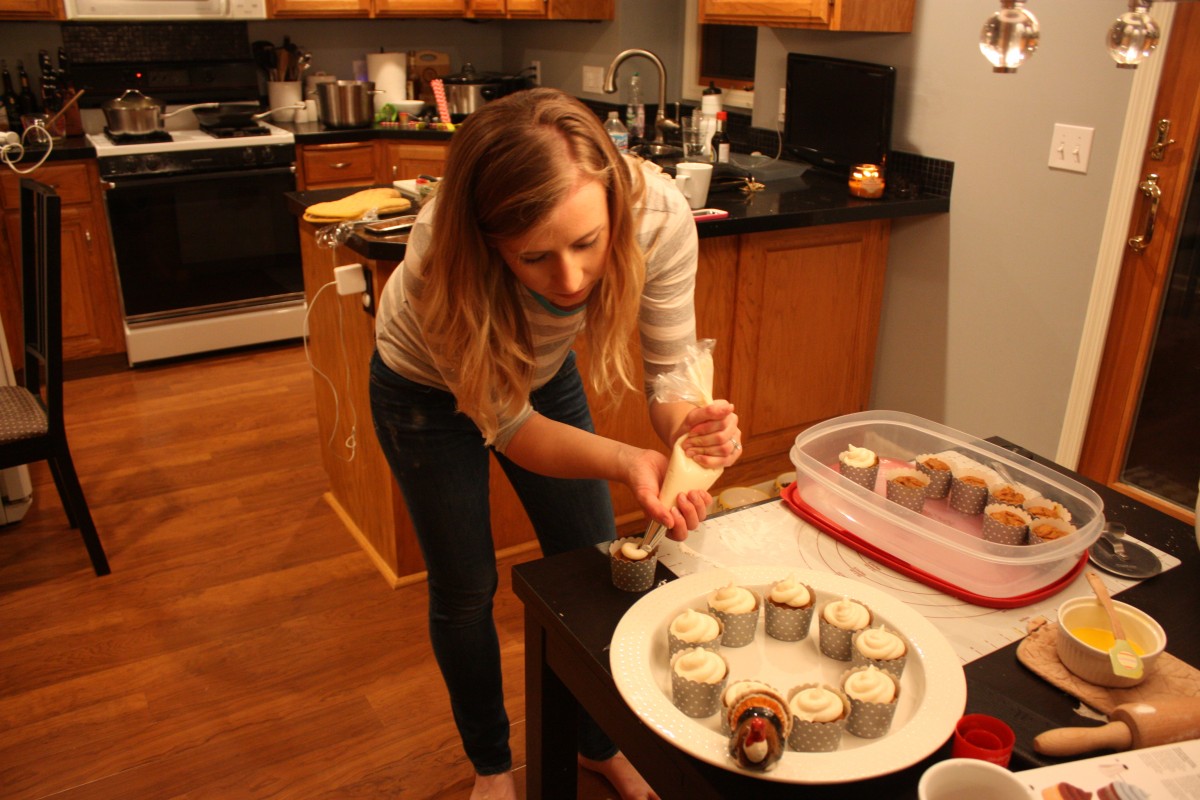 Joanna working her cupcake magic.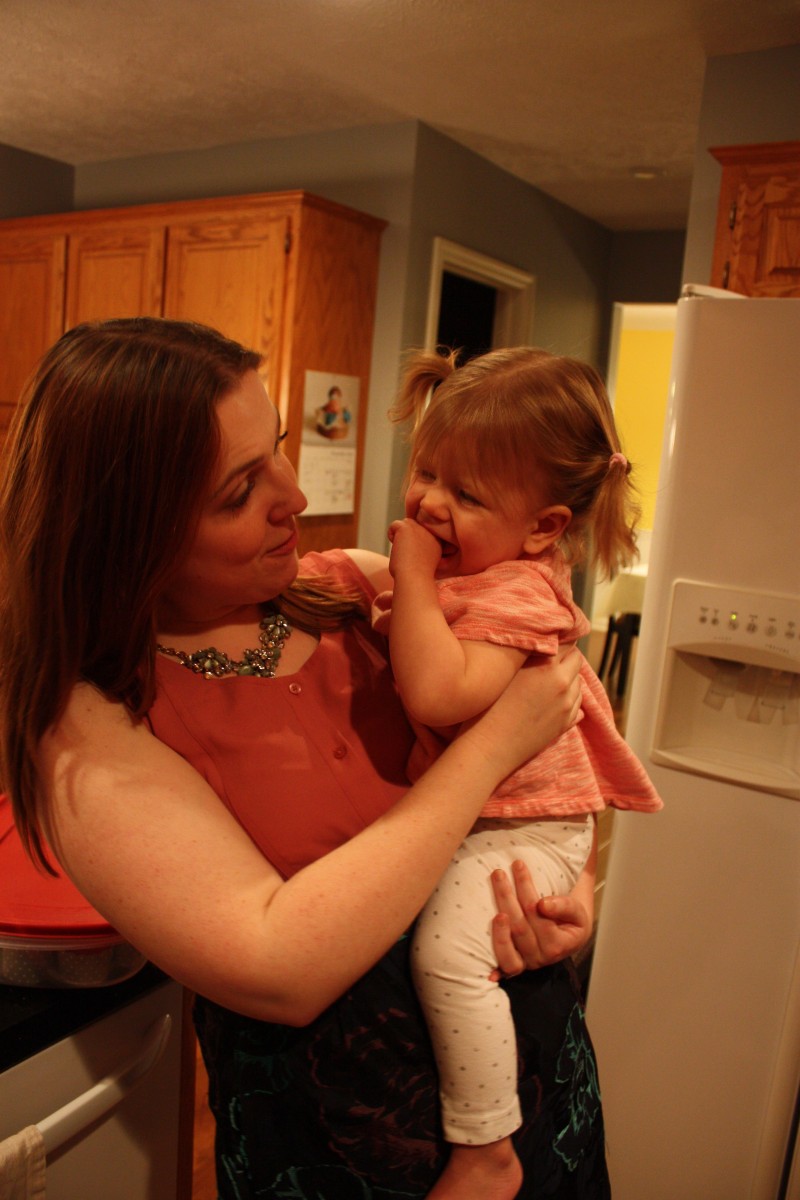 Time for another confession: Joanna and Hannah did most of the work in the kitchen. I got distracted playing with this cutie.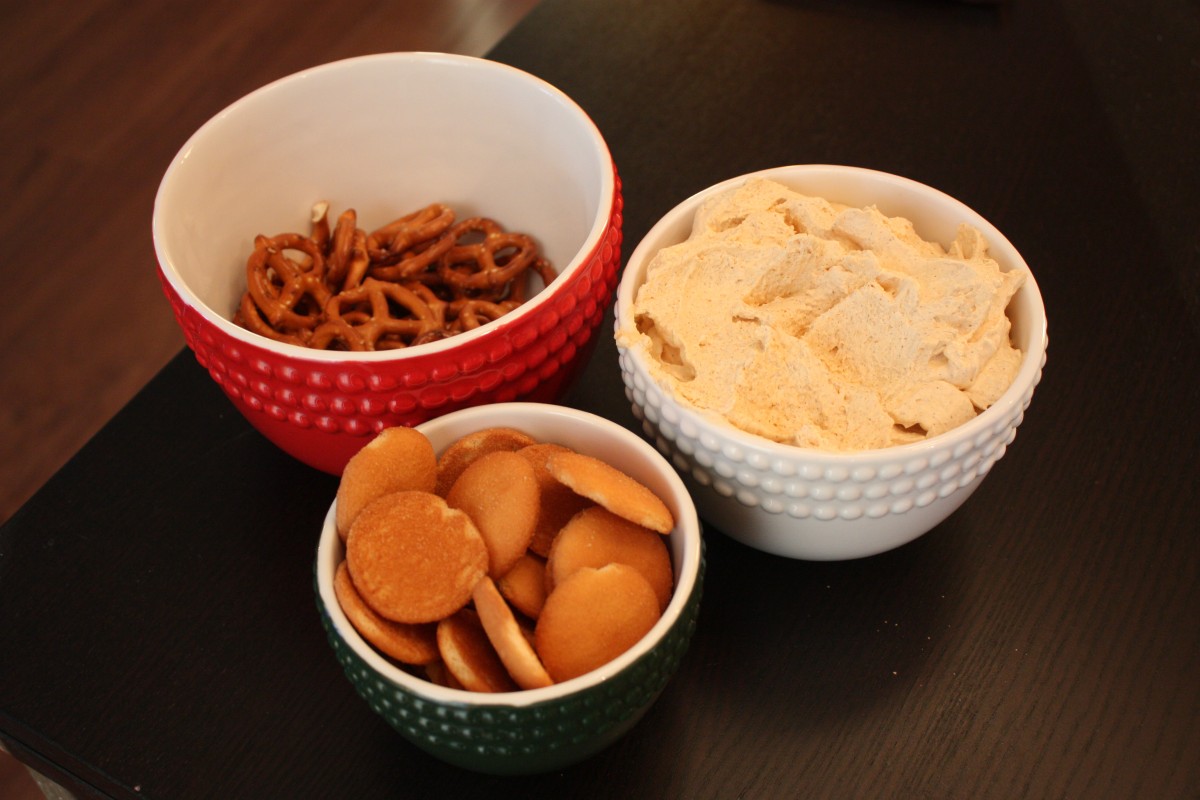 And eating lots of pumpkin cheesecake dip on vanilla wafers. It was so good!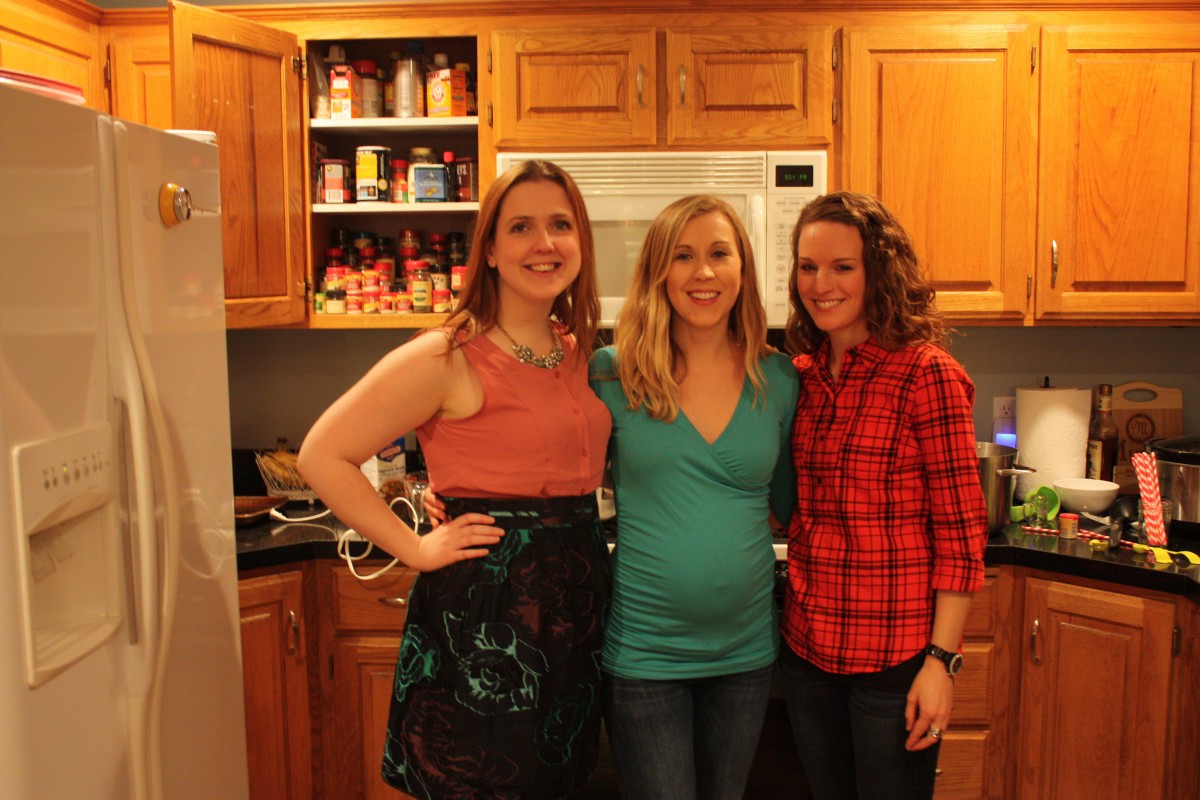 You know we're in party planning mode when we forget to shut the cabinet doors before taking a picture. 😉
And before we knew it it was party time!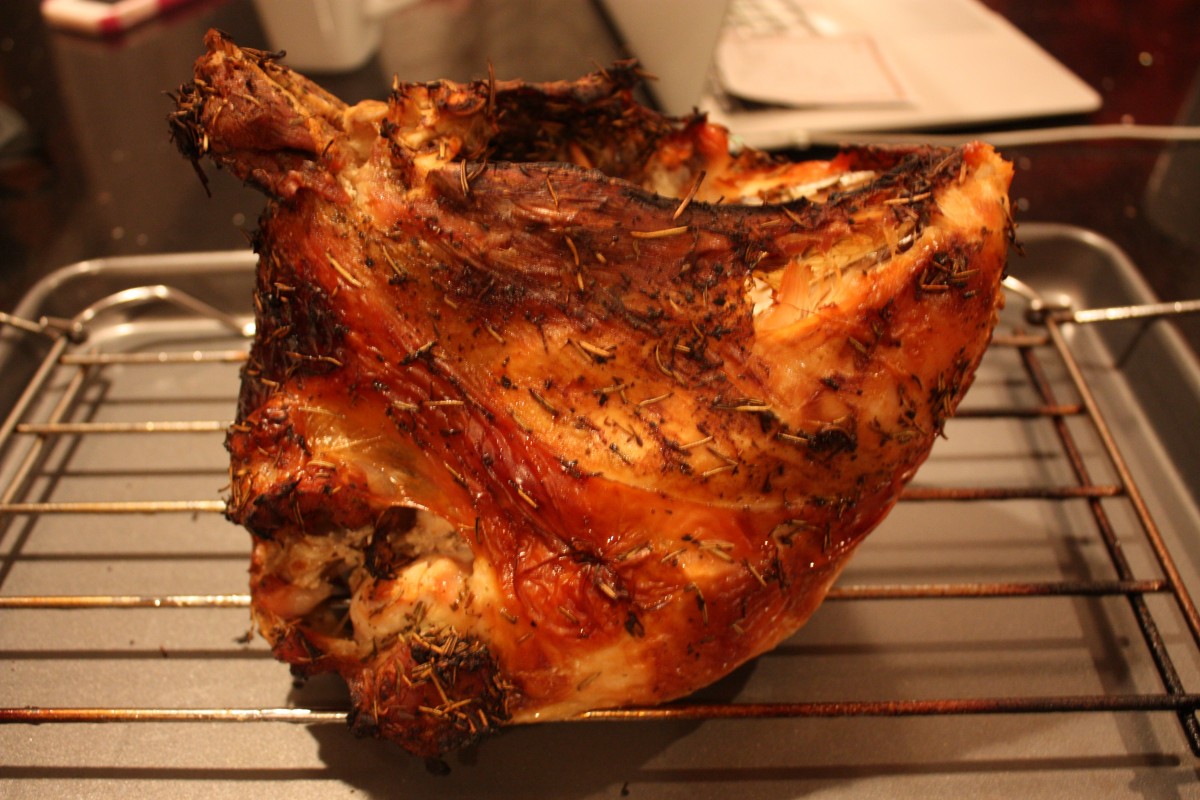 Joanna had pre-cooked a turkey breast for the night. It was delicious.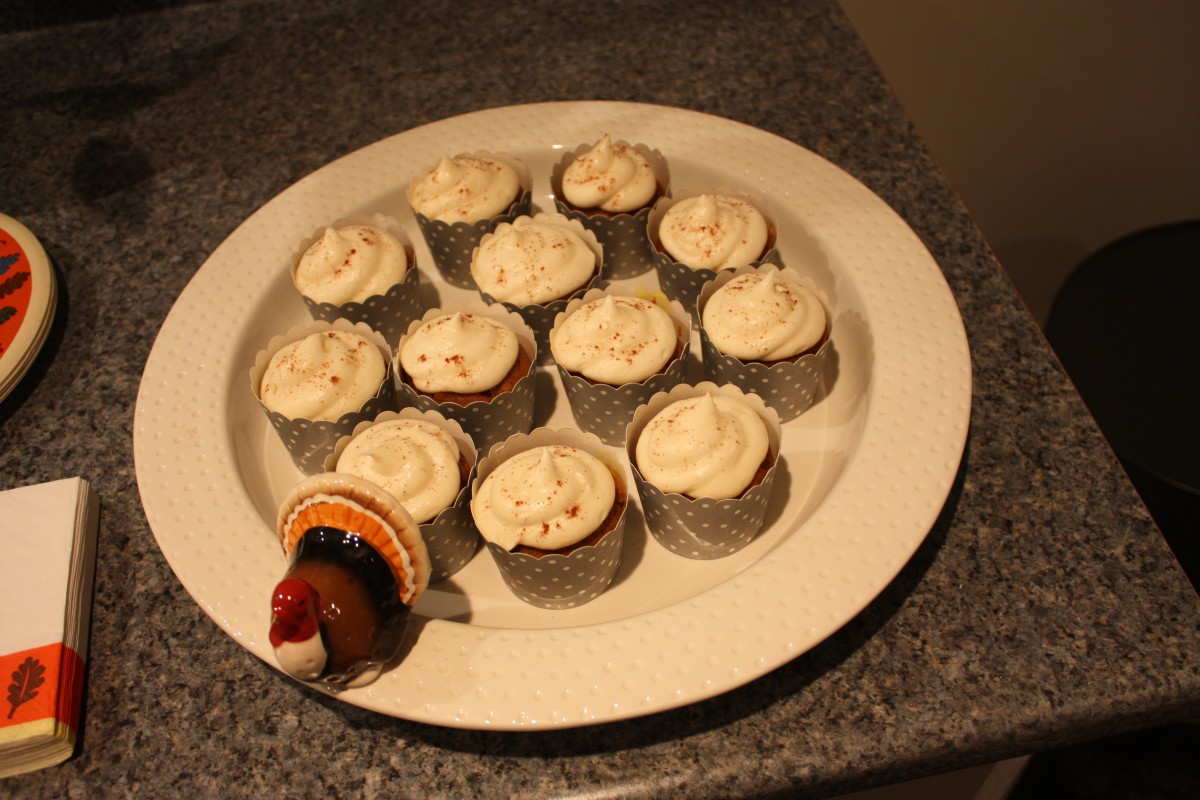 Joanna's cupcake masterpiece.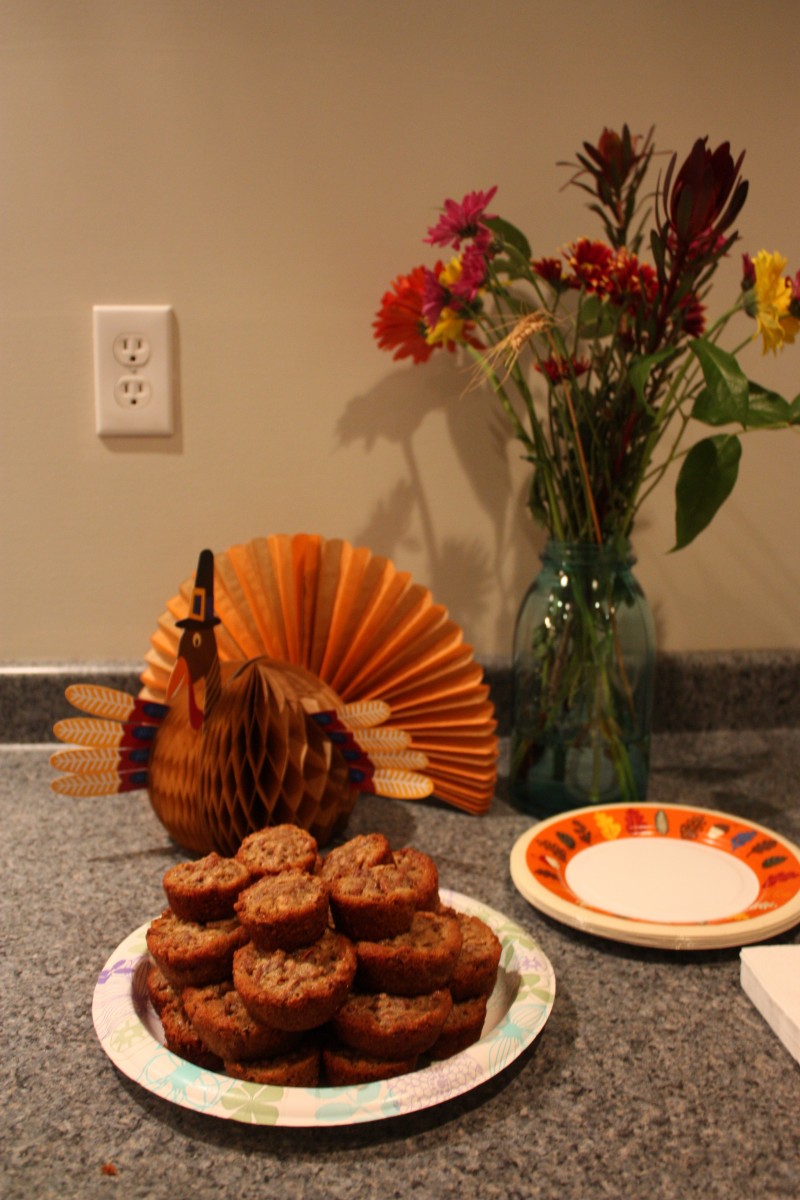 Molly's pecan pie muffins. I basically died and went to heaven.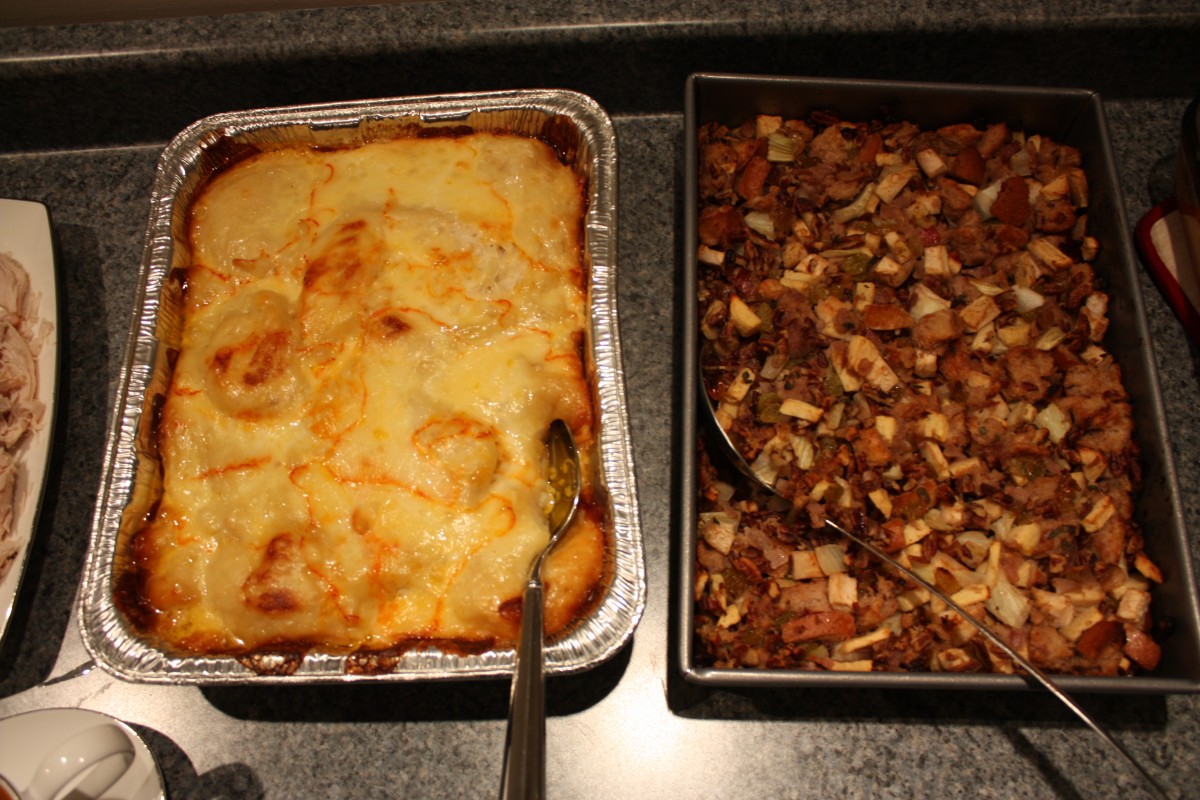 Wheatfield's cheesy potatoes and our stuffing creation.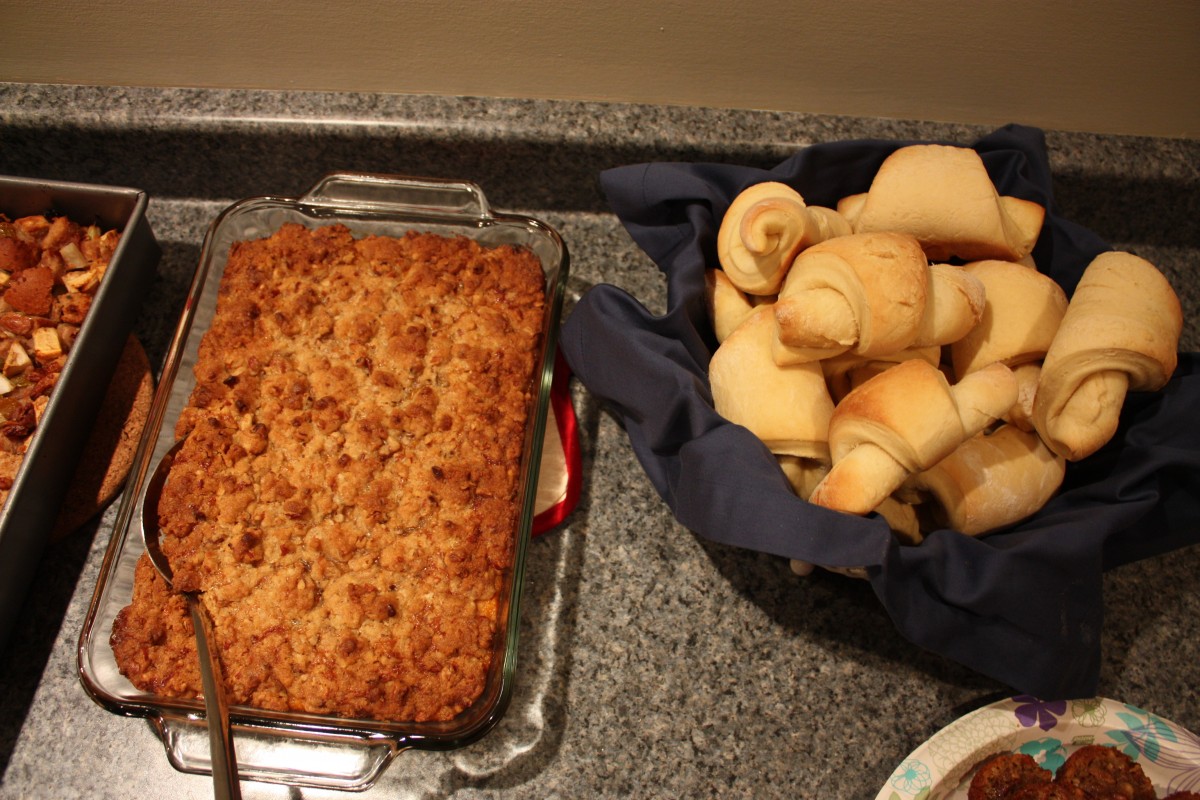 Jordan's amazing sweet potato crumble (that I need to remember to ask for the recipe for!) and our gigantor butterhorns.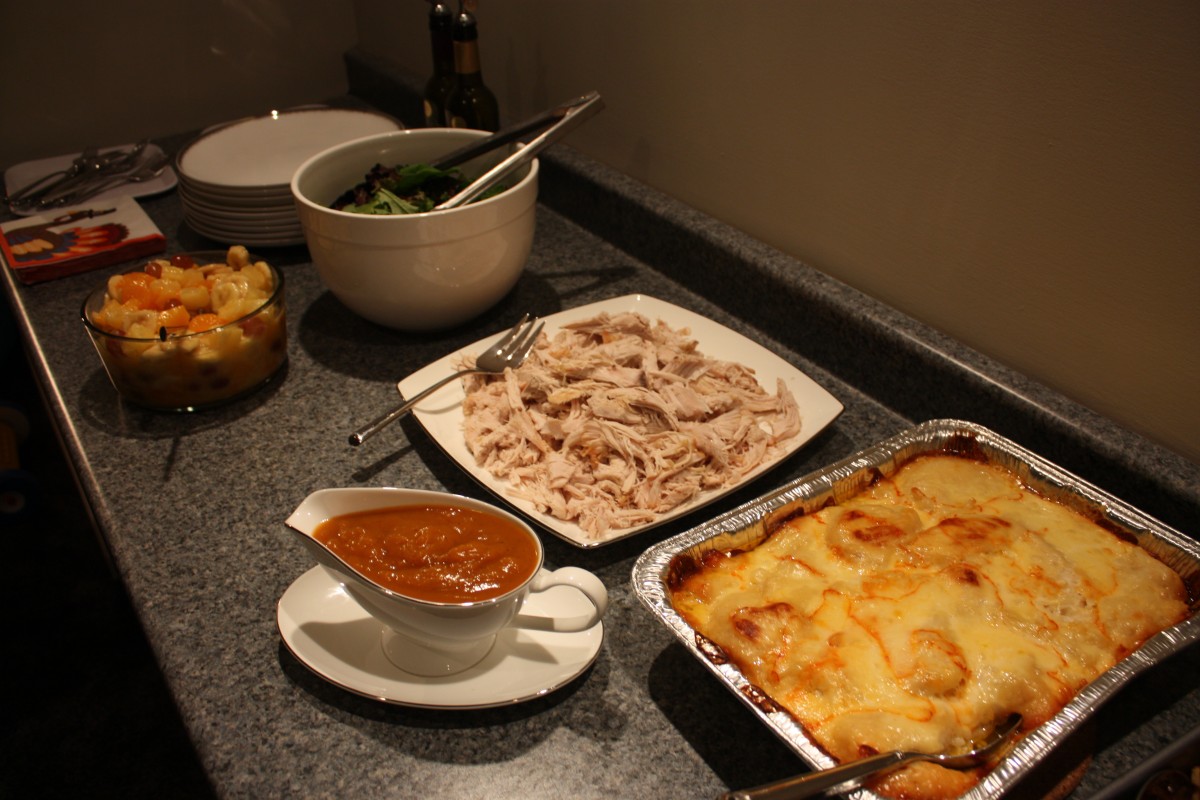 Hannah's fruit salad and our butternut squash gravy.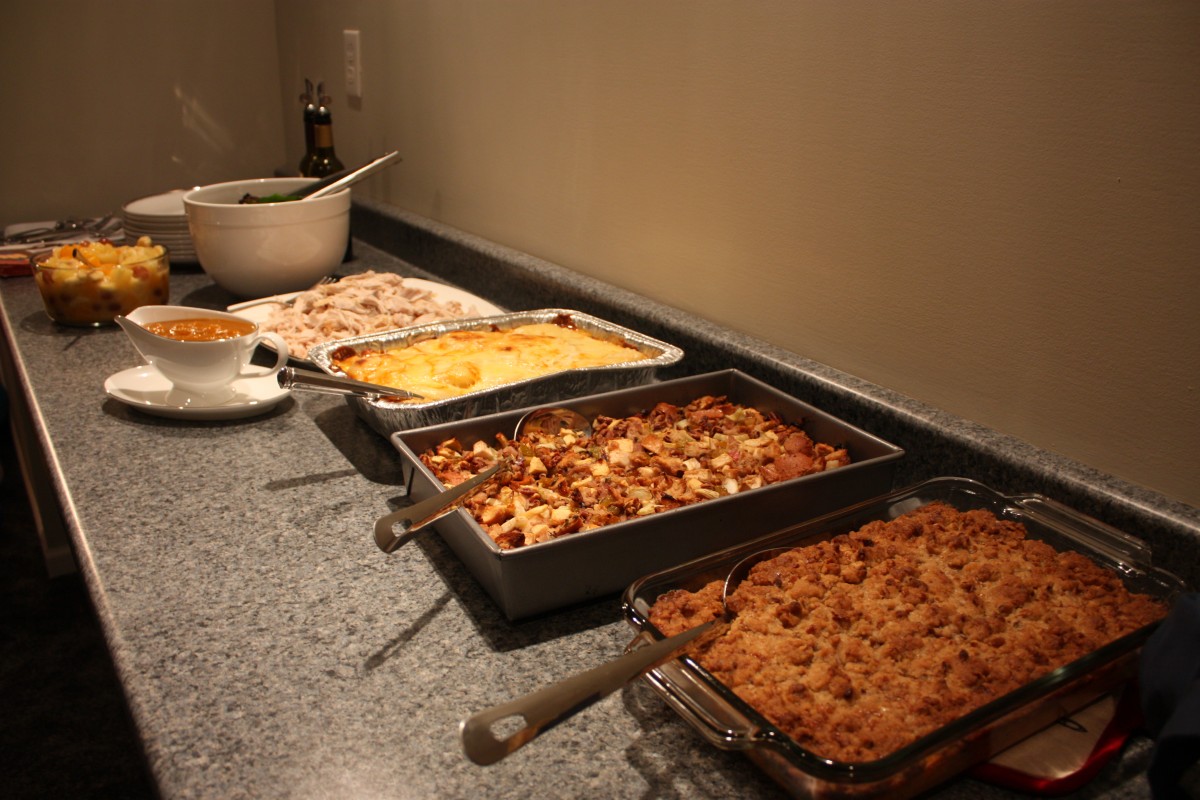 Our delicious feast.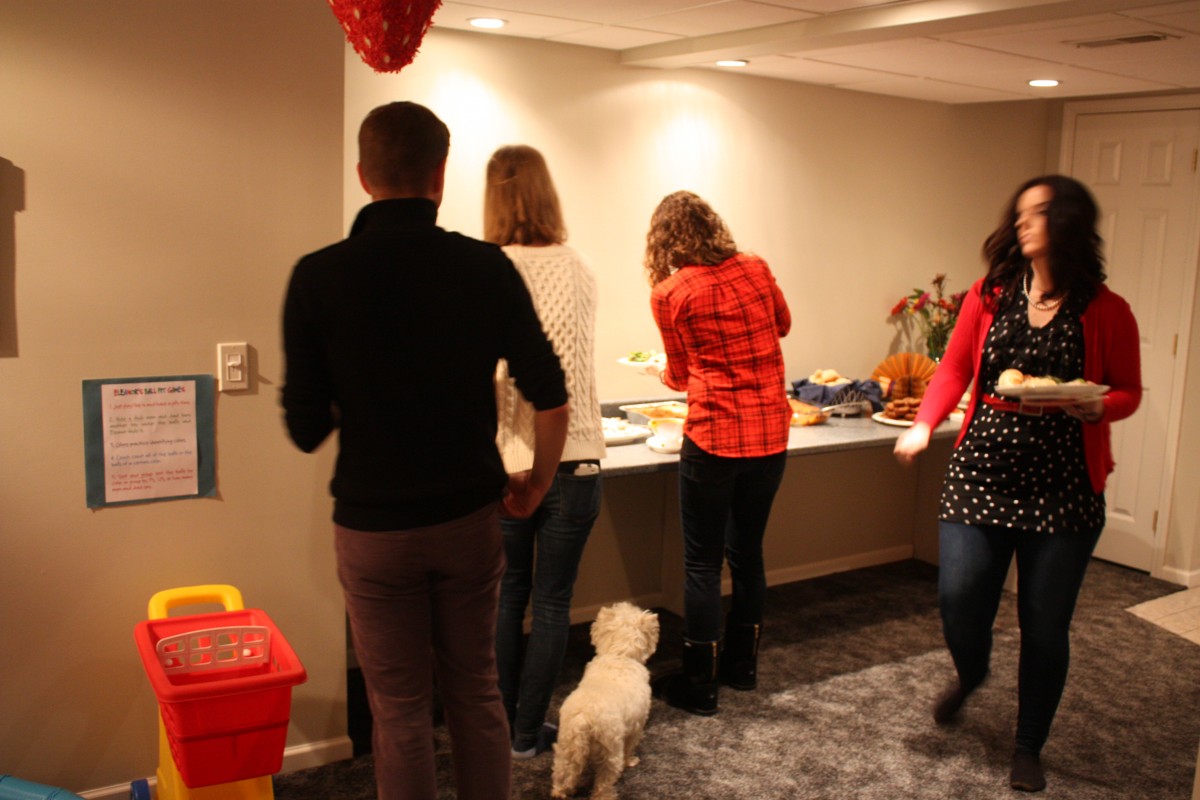 Jeff and Joanna's dog Ruby lined up for the food too. 😀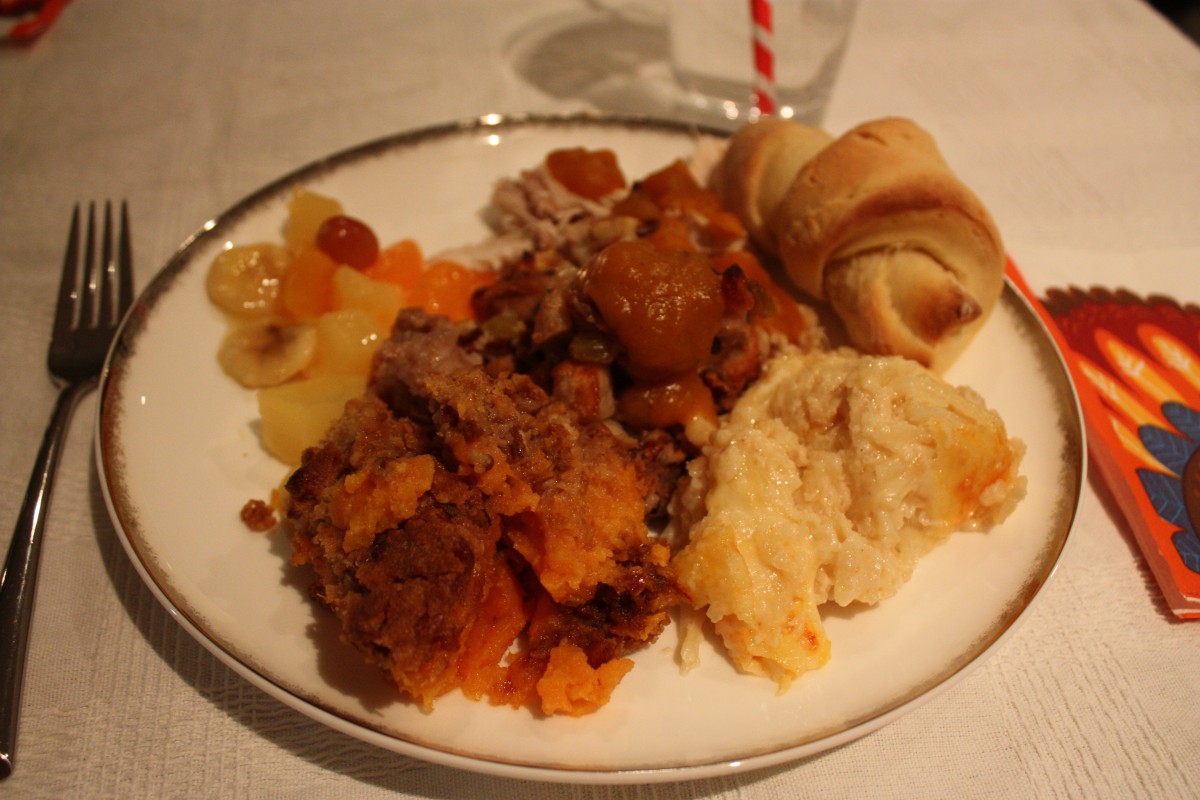 My absolutely delicious meal.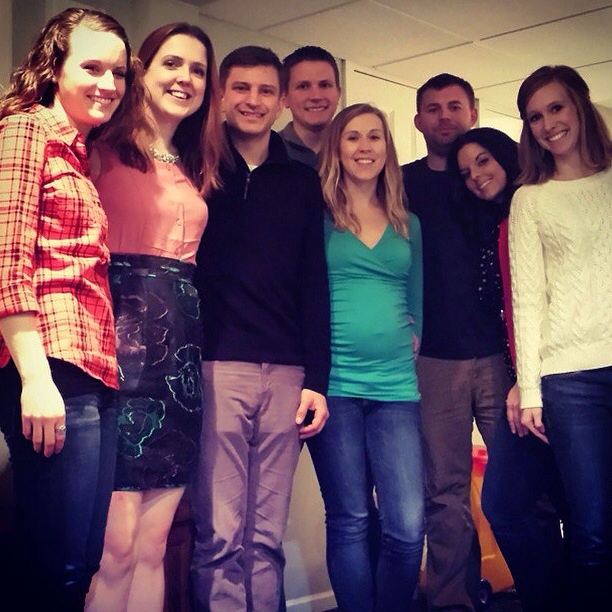 And my absolutely wonderful friends. (Minus Ben who accidentally got cut out of the picture! haha) It was such a fun night and the perfect way to usher in the holiday season.
To check out Hannah and Joanna's recaps of the evening check out their posts here:
Questions of the Day: When do you start celebrating Christmas? Have you ever been to a Friendsgiving? Do you tend to cater or make your potluck contribution for parties?