This should go without saying but my experiences with anxiety and the specific medications listed are mine alone. They are not recommendations for others. I am not a doctor, just a blogger sharing her own journey.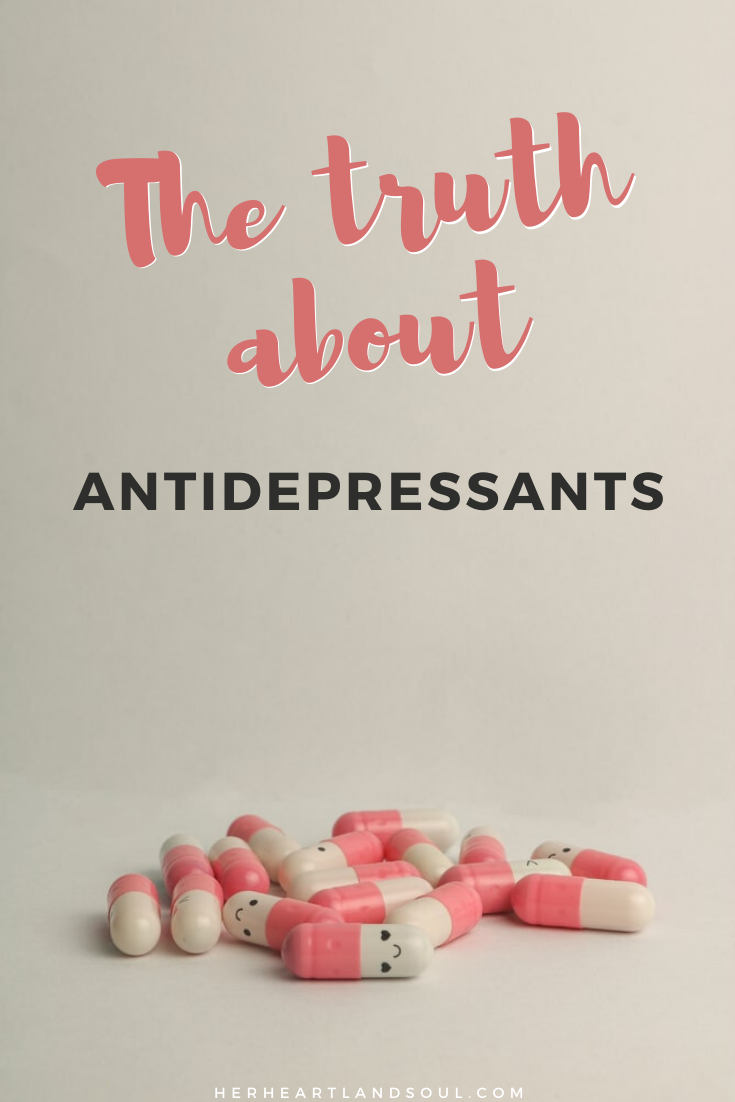 I've always been an anxious person. Growing up I was always the worrier/ the mother of my friends. The one who thought through every outcome and had a mental list of everything that could go wrong. Maybe that's why I never seriously rebelled as a kid?

Around the time I turned 20, that nagging voice in my head turned into a non-stop vice gripping my brain, playing my worries and fears over and over on repeat. (I later learned that's called rumination.) While outwardly I was having fun with friends, dating Josh, excelling at school, taking on internships, and starting my blog, inwardly I felt like fear and worry were constantly coursing through me. My thoughts would not shut up. I knew logically I had nothing to worry about, that I was happy and healthy and blessed with a good life, and that I should be enjoying it. But knowing I was thinking irrationally wasn't enough to mitigate my anxiety. I remember thinking of my brain like a light switch and just wishing I could turn it off.

Eventually my anxiety started manifesting itself in health symptoms. IBS, chest tightness, low-quality sleep. Your brain is directly connected to your gut, and stress affects every aspect of your body.

I started seeing a therapist, really threw myself into running, and began learning how to meditate. I did this for a year, and while it helped, my thoughts still felt like they were strapped into a roller coaster that was doing loopty loops. With a lot of fear and worry (of course!) I decided it was time to try meds. My therapist recommend me to an amazing psychiatrist who diagnosed me with Generalized Anxiety Disorder, prescribed me 10 milligrams of Lexapro, and, after discussing my family history of anxiety and depression, recommended I incorporate white meats back into my previously vegetarian diet. (I wrote a whole post about why I stopped being a vegetarian after two years. Anyone still here from my old Girl Gone Veggie food blog days?)

I was so nervous that antidepressants would make me feel like a zombie. Or weird. Or out of control in my own body. Spoiler alert: they didn't. Instead they made my brain feel like it had received a hug and a warm blanket and was finally allowed to relax, take a nap, and chill the eff out.

I stayed happy and content for years on Lexapro. Unfortunately Lexapro can cause some people to gain weight and I was getting chubby, so with the help of my doctor, I decided to go off them in my mid-20's. Things were good for a year or so. And I did big, scary things while off meds! I had double jaw surgery. I got LASIK. I successfully presented to my company's SOC. But then I started to feel a gradual build of anxiety until I looked down and realized my anxiety was strapped back into the rollercoaster ride and halfway up the track and I had no idea how I got there.

So I went back to a psychiatrist. And we decided to try Pristiq. (It's half SSRI, what Lexapro is, and what can commonly cause weight gain, and half SNRI, which is a different type of antidepressant that doesn't commonly cause weight gain.) My psychiatrist warned me that this may not work as well for me as Lexapro because my brain doesn't really need the SNRI piece, and we were only giving it half the SSRI piece. But we figured it didn't hurt to try.

Sure enough, it didn't work as well as Lexapro for me. It made me feel a little aggressive. And I was still somewhat anxious. So I went off of it. And hoped again that maybe my anxiety would just chill out on its own without the need for medicine. I hated not being able to just work hard and push through like I can do for most everything else in my life.

A few months went by and everything seemed fine. And then quarantine hit. I could feel my anxiety creeping up a little bit, but didn't think it was anything abnormal compared to what everyone else was dealing with. Then I started a work project that turned out to be absolutely brutal. It consumed my life for a few weeks. I didn't leave the house, I worked nonstop, I tossed and turned at night, and when Josh asked about my day I often would burst into tears.
Even after the project was over (that I'm happy to report launched flawlessly!), I wasn't finding enjoyment in my life. I was lethargic. I wasn't working out. I wasn't having fun.
It was at that point I knew, the work project was hard, but it shouldn't have been that hard. My anxiety was back in control. It had not just strapped itself in for the roller coaster ride again, it had ridden the whole dang ride already and was asking if I wanted to do it again.
So, for the third time I went to the doctor. This time, I went back on Lexapro. It works for me. And I've now seen enough of a pattern that I realize I probably need to be on Lexapro for the rest of my life. And that's okay. Having a chemical imbalance doesn't mean you're broken. It just means you may need medication.

I've also decided that while I'd love to be skinny, my mental health is most important. I now have the energy to work out again. (And am again obsessed with my Peloton!) And I have excitement for life again. I'm meditating and going for walks in my neighborhood and laughing with my husband. My hope is I can craft a plan for my nutrition and fitness that lets me find a way to be mentally and physically healthy for the long term.

And that's where I'm at currently. I wanted to share my story because I've learned a few things throughout my mental health journey and with my experience with antidepressants over the years.
The first is that anxiety doesn't discriminate and is not a personal failure. You can be successful and have a good life and still struggle with anxiety. In fact, my therapist says it's usually high-achievers that struggle the most with anxiety.
The second is that while anxiety can feel isolating and make you feel abnormal, it is incredibly normal. I can't tell you how shocked I was at first when I started talking about my mental health with my girlfriends to learn that they too struggle with anxiety and many are also on antidepressants for it. By talking about it and being open with our struggles we help end the stigma.

The third is that mental health is not a standard or linear process. Just like I've gone on and off antidepressants three times and tried two different types of medication, there is no one size fits all path. There may be twists and turns in your journey. What works for one person may not work for another. It's important to be in touch with your emotions, open to making change, and willing to learn and grow along the way. (And have a good doctor to consult with along the way!)

The truth about antidepressants is they work for me. They help me feel more like myself. They put me back in control of my brain. And they effectively treat my anxiety. I'm not ashamed to be on them.
If you're struggling with anxiety, just know I'm here for you, and sending big virtual hugs your way. Please know that you are not weak for needing help. You're human, and strong for realizing it and accepting the help that you need.


Questions of the Day: Have you struggled with anxiety?  What's something you wish there wasn't such a stigma around?