Disclosure: eCreamery created a Her Heartland Soul ice cream flavor for me. All thoughts and opinions are my own.
I came home to a very sweet surprise yesterday.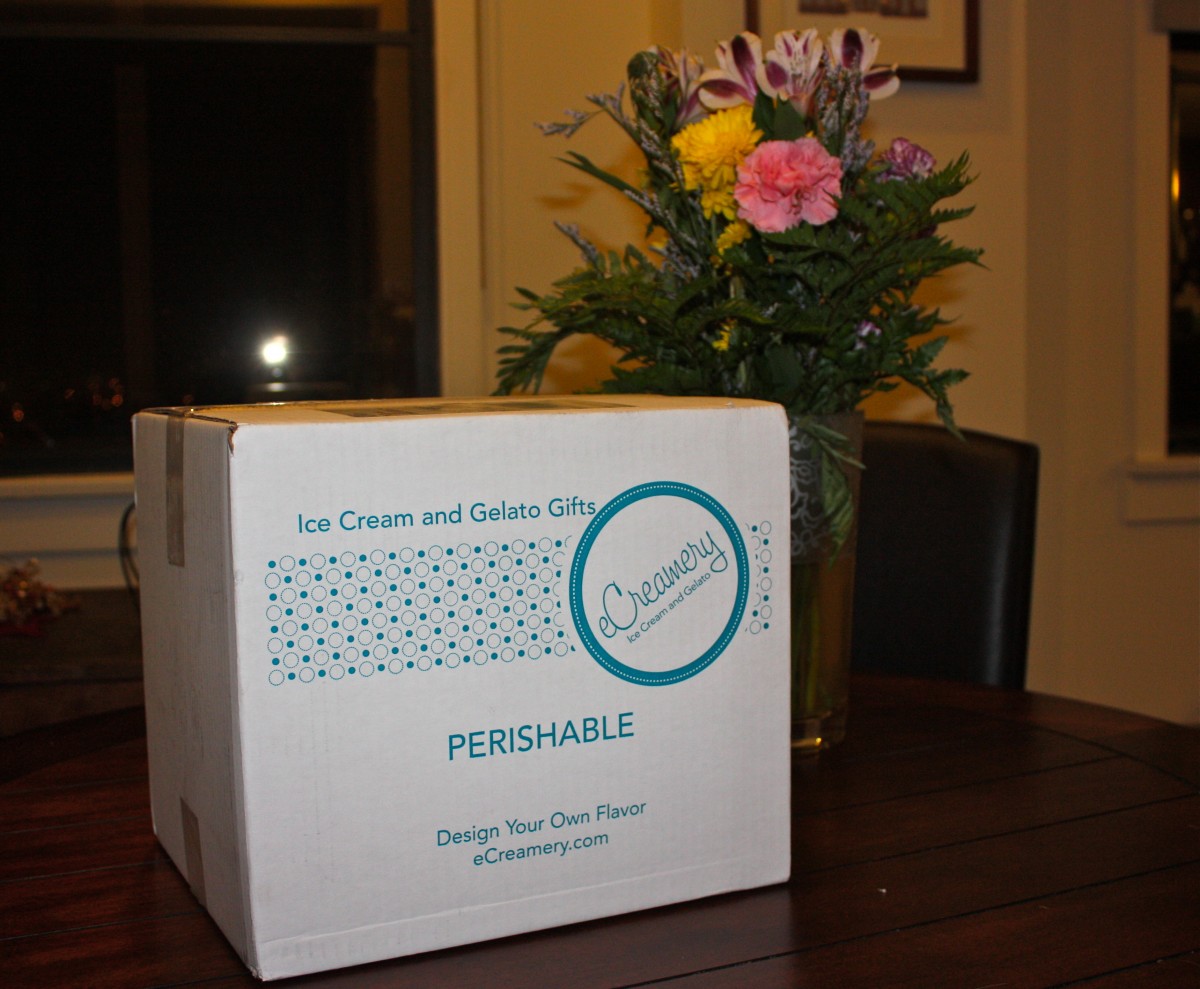 Literally sweet! A few weeks ago Omaha-based ice cream company, eCreamery, reached out to see if they could send me some of their delicious creations via mail. You read that right, while eCreamery is made, packaged, and sold less than five miles from my house, they wanted to send me some ice cream in the mail.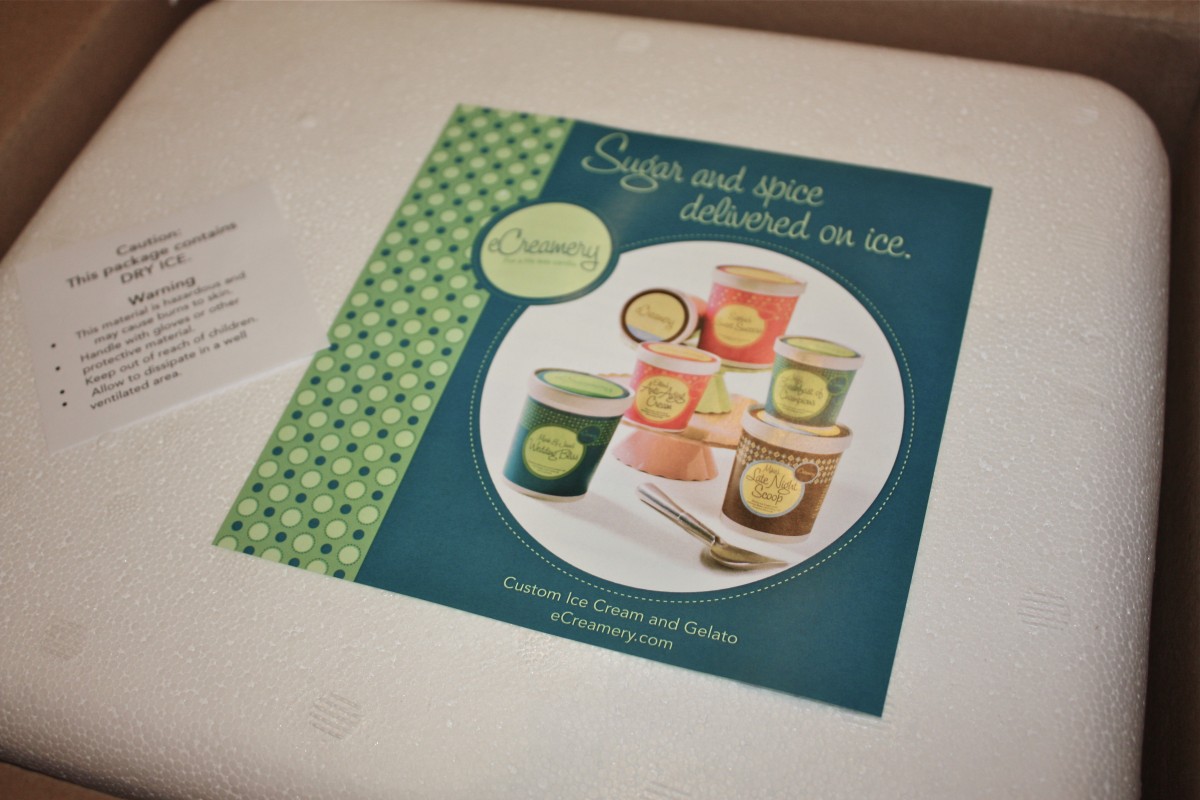 That's because eCreamery isn't just an Omaha ice cream store. They were on Shark Tank, have had features in most major news outlets (including Oprah!), and do a bigger business shipping to people outside of Omaha than they do from in-person sales at their storefront.
They don't just sell ice cream and ship it anywhere you want. They allow you to gift ice cream. You pick the flavors, the mix-ins, and even name the carton. They then ship it wherever you need via next day mail on dry ice.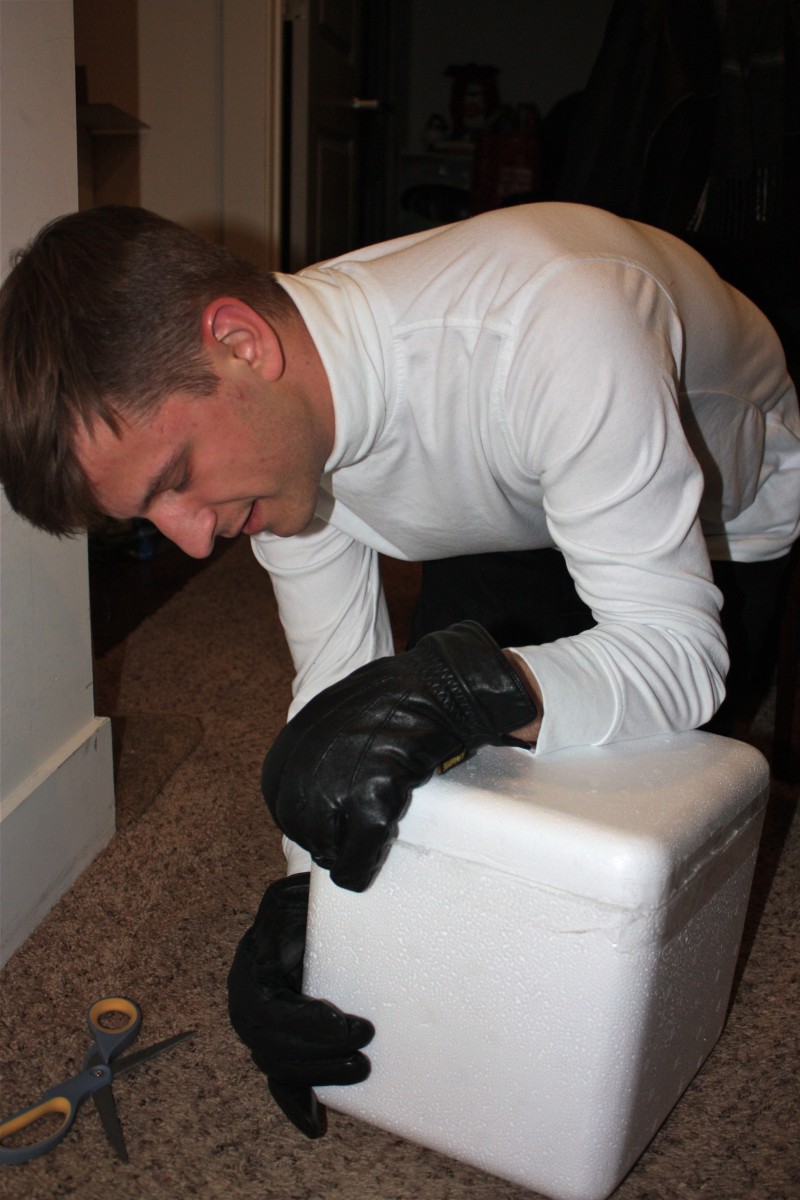 Josh opening the ice cream cooler. Always be careful with dry ice and open it with gloves in a well-ventilated area.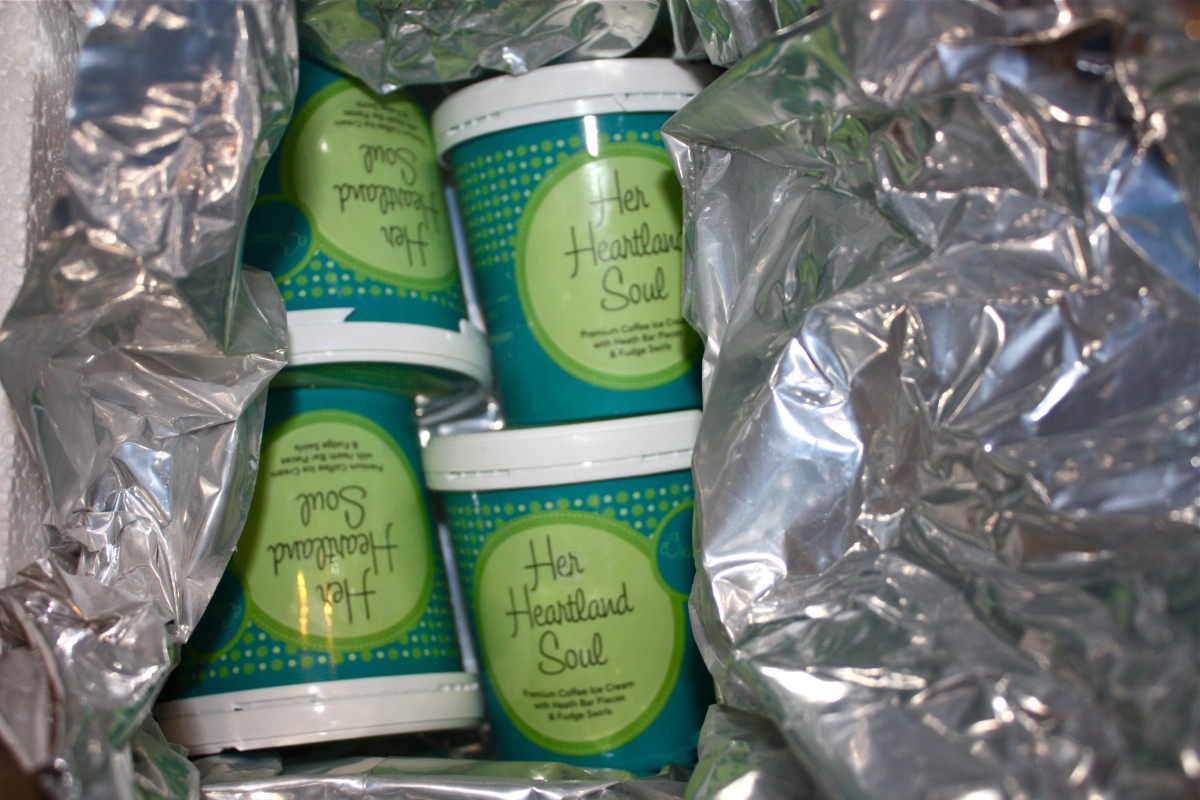 My ice cream arrived safe and sound, and was more frozen than it would have been if it was being kept in a freezer. Dry ice is magical.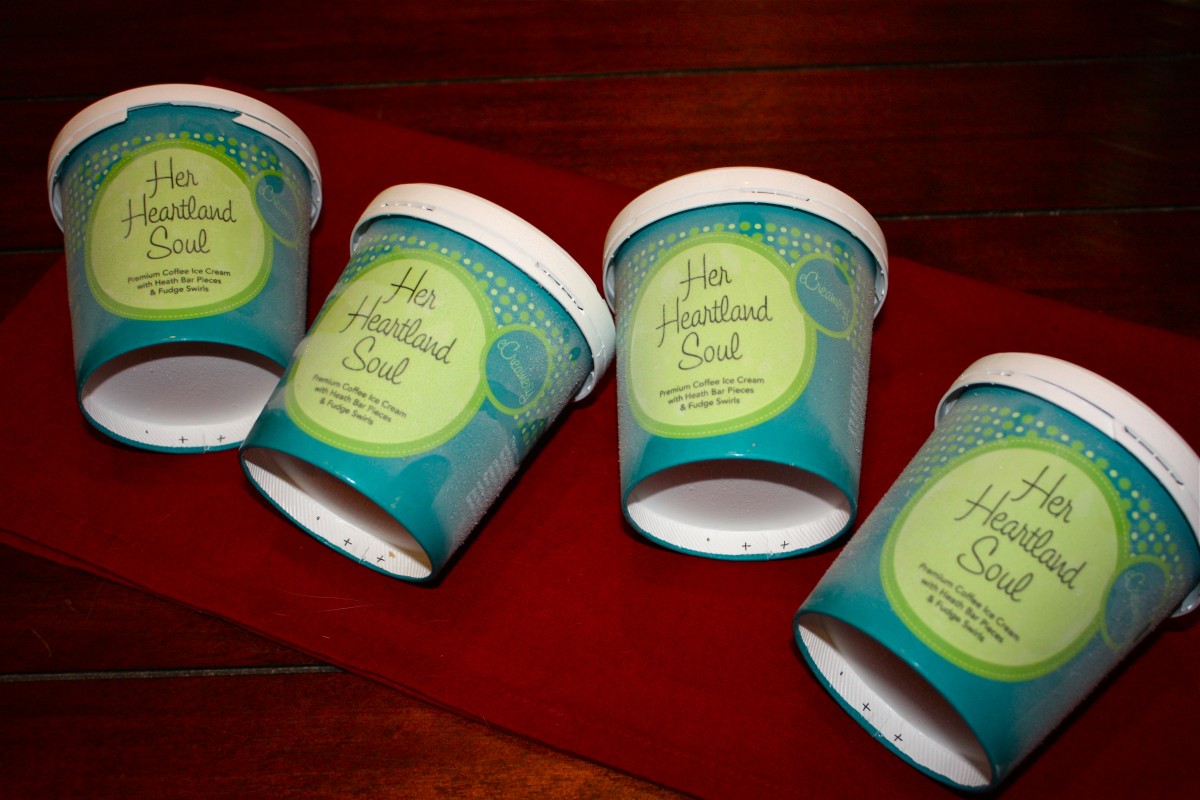 Seeing my blog name on products is surreal to me.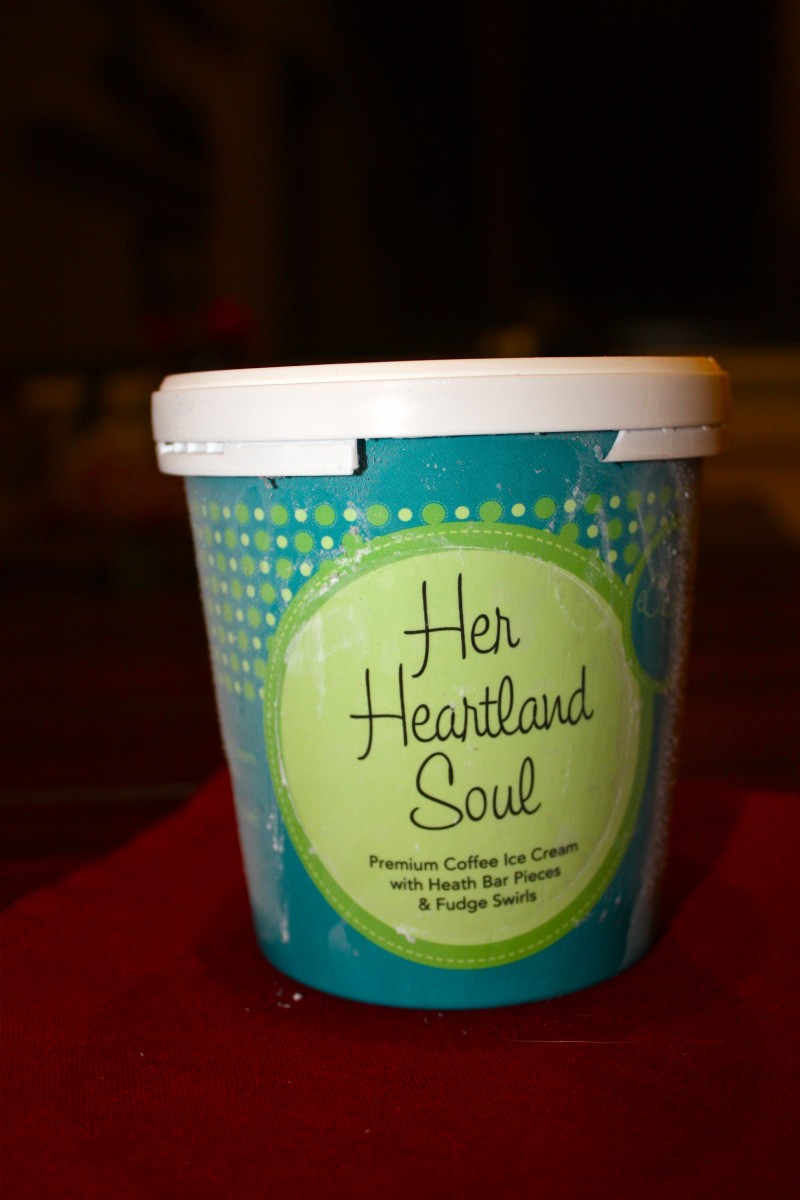 Even better is having my blog name next to my all-time favorite ice cream flavors. Premium coffee ice cream with heath bar pieces and fudge swirls. My creation of deliciousness.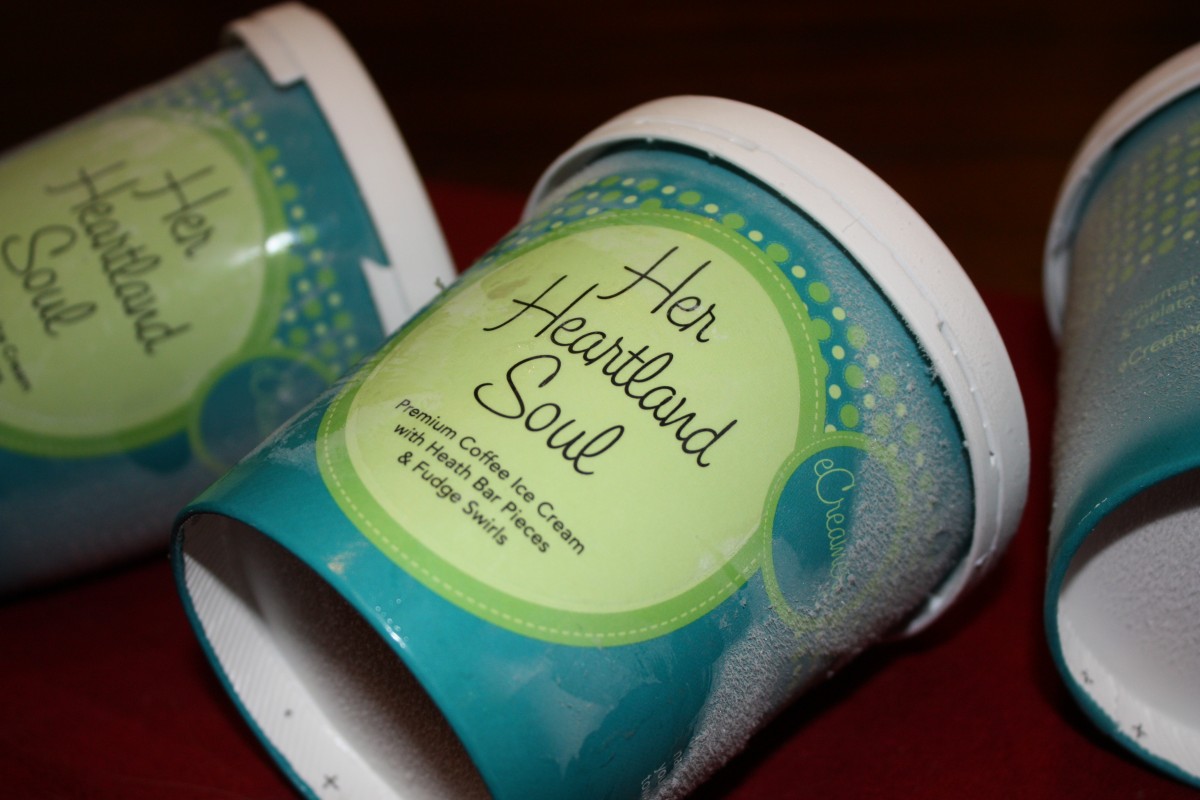 When ordering from eCreamery you can either completely create your own ice cream, gelato, or sorbetto flavors, or pick from best sellers. If you pick from the best seller flavors you can mix and match your choices so one tub is one flavor, the second is another flavor, and so on.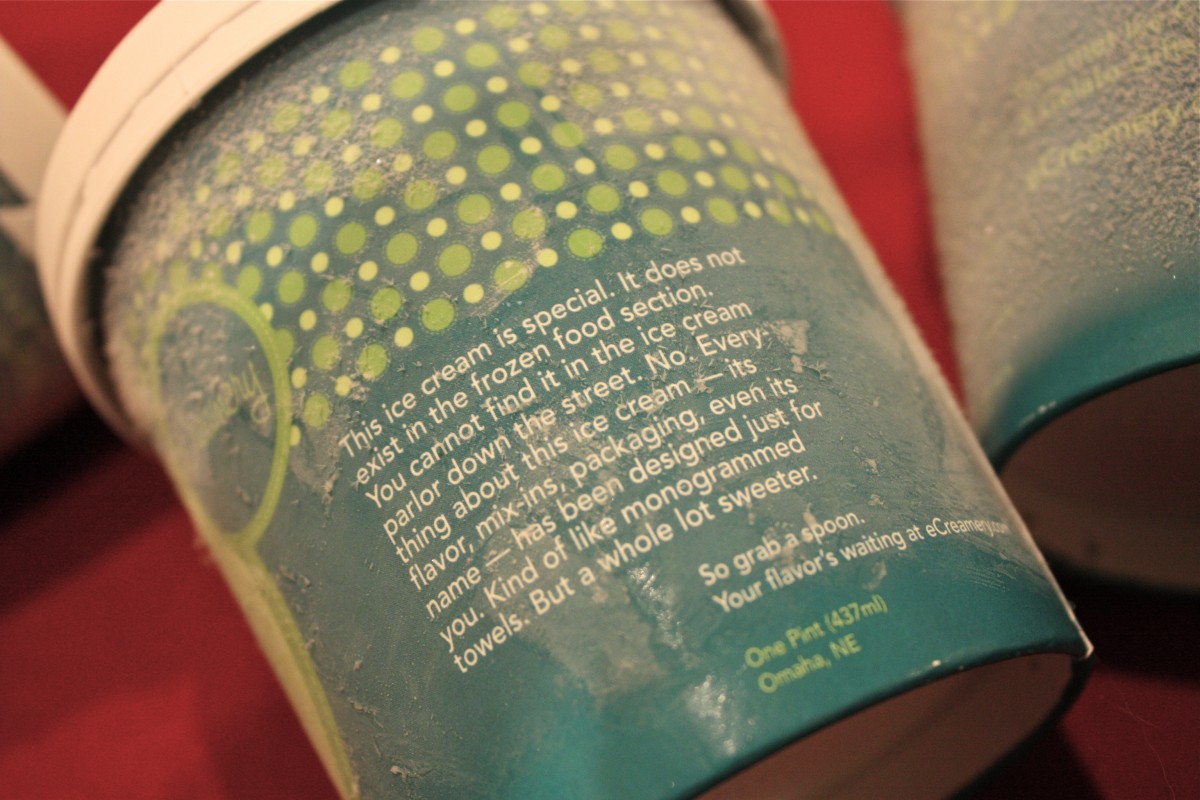 My creation is one of kind. 😀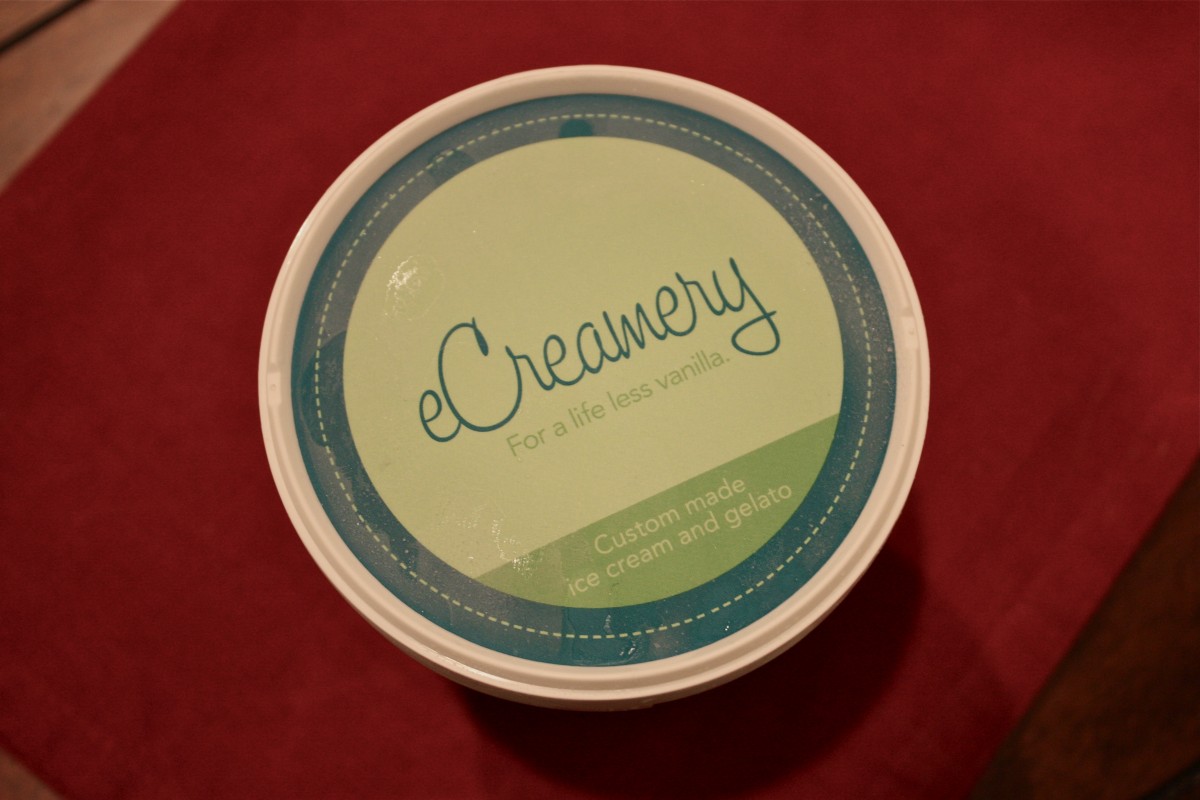 It's funny, when Josh's parents were here they said they had to send a customized flavor to their friends back in Connecticut, not knowing I was talking with eCreamery about working with them.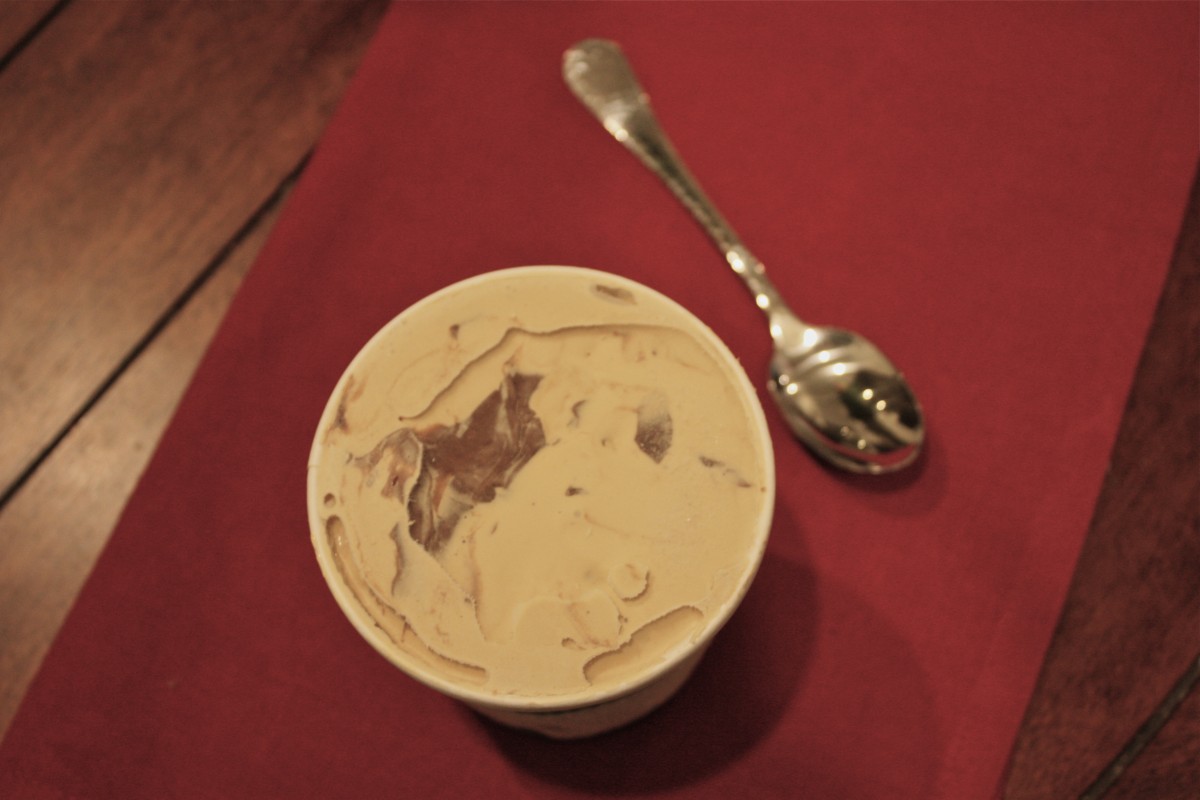 The ice cream is fabulous. There are so many occasions that are perfect for giving the gift of ice cream. I know I would always enjoy it!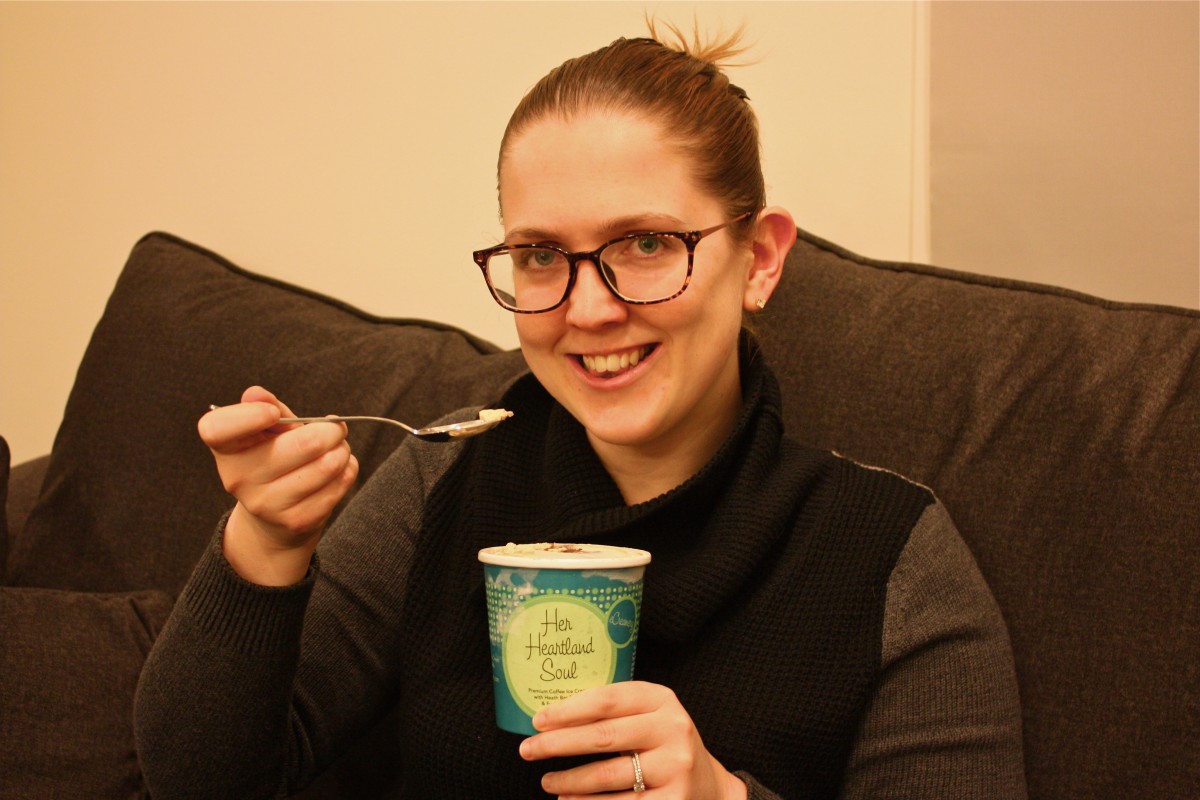 And enjoy it I did. As soon as I opened the box I knew I had to dig in.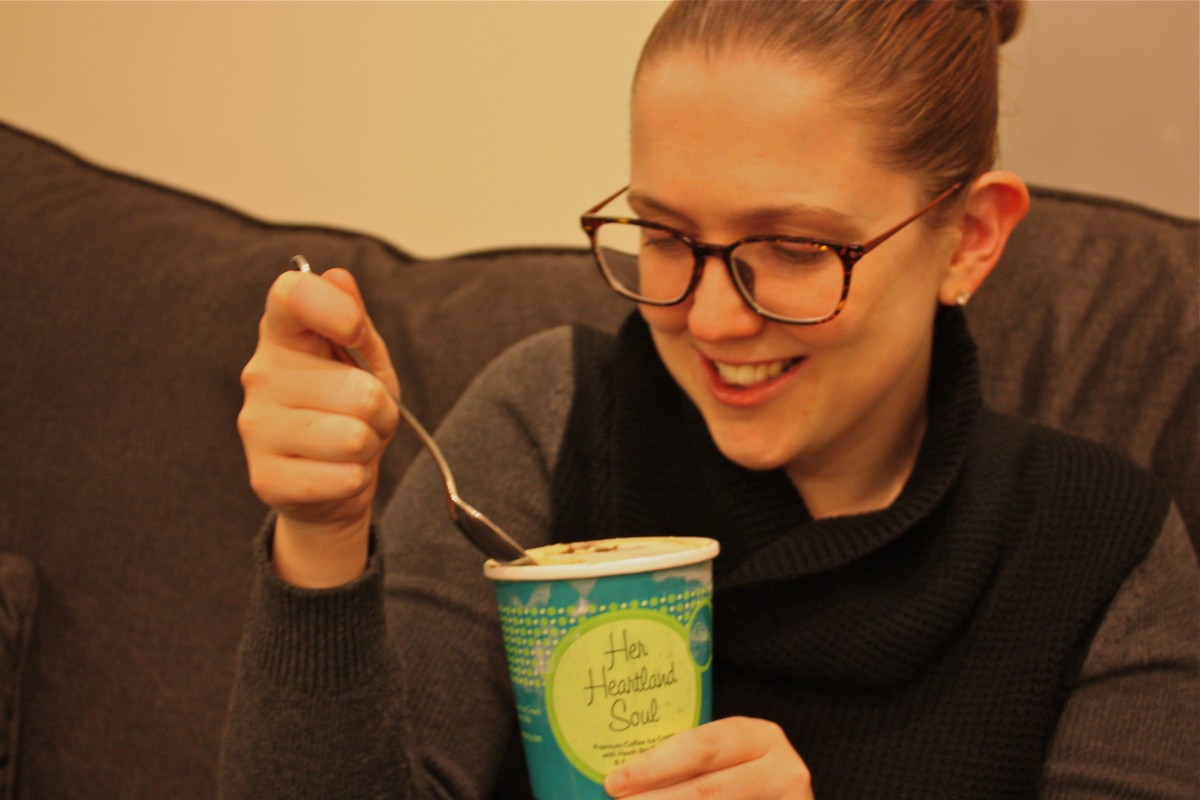 It's hard to describe the taste of something through a computer screen, but this ice cream is good. Every ingredient is of the highest quality and the flavors are so full. I finally have my perfect ice cream!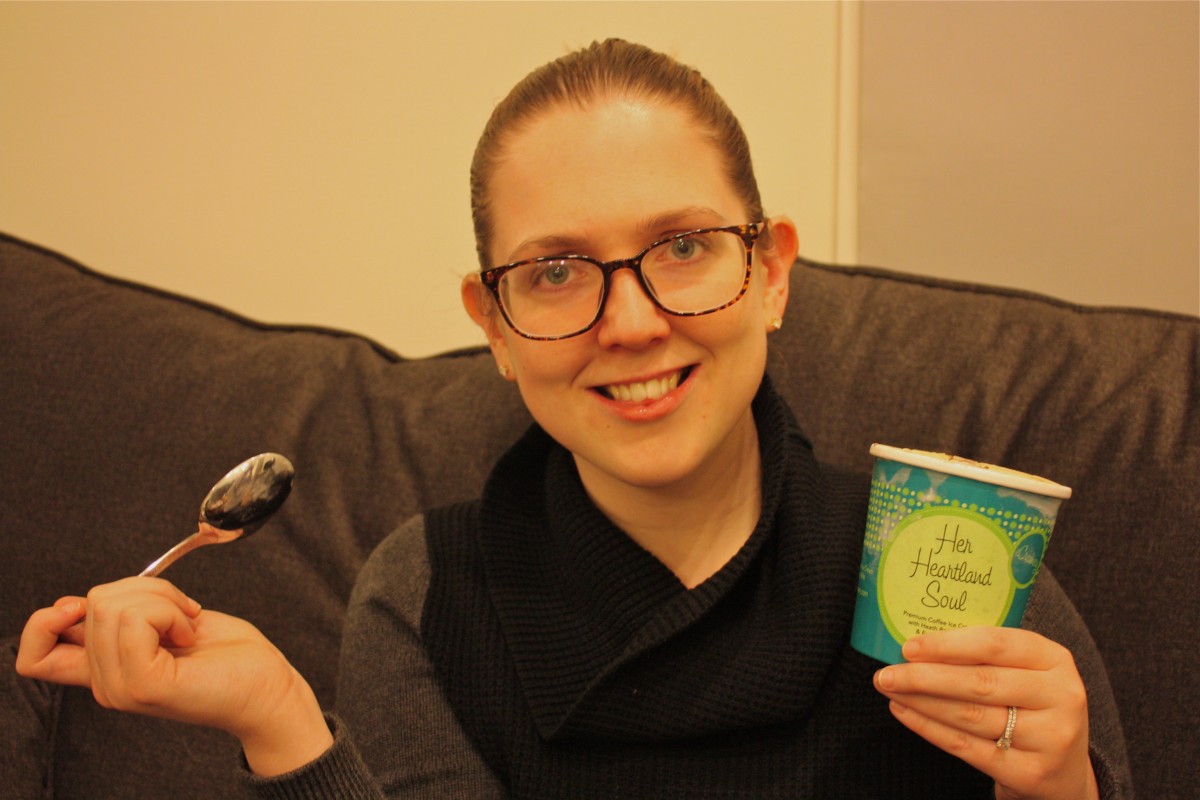 If you want to create your perfect ice cream check out eCreamery. You can even request the Her Heartland Soul and see why I am dying over this deliciousness.
Questions of the Day: What's your dream ice cream combo? What would you name your ice cream creation? Would you ever give ice cream as a present?