Yesterday I took an early lunch break to attend a blogger ice cream social at my favorite ice cream shop.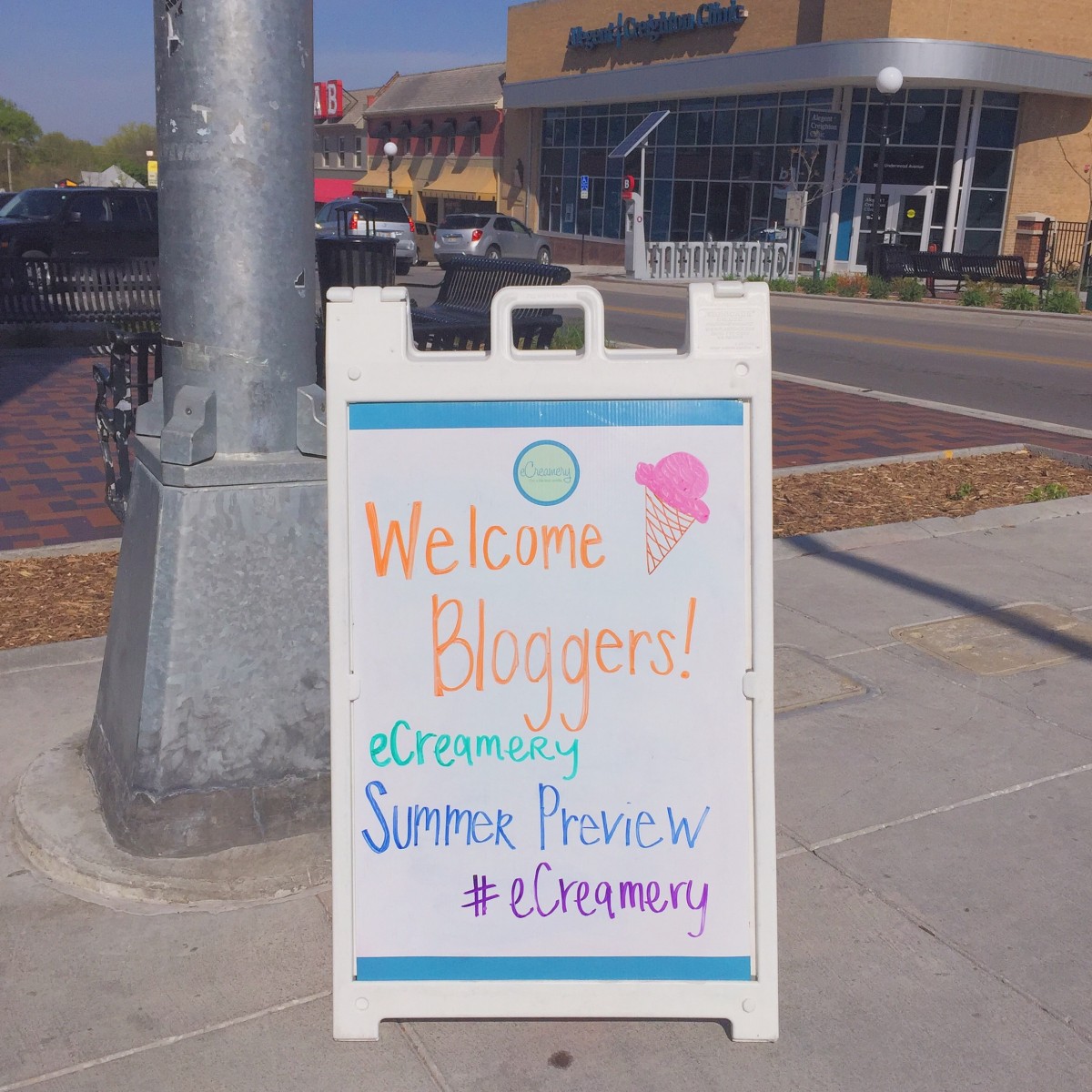 eCreamery is famous for their shippable, personalized, giftable ice cream. It accounts for over 80% of their business. While I'm happy that people all around the world get to enjoy the most delicious ice cream, I love that the one and only storefront is in my backyard.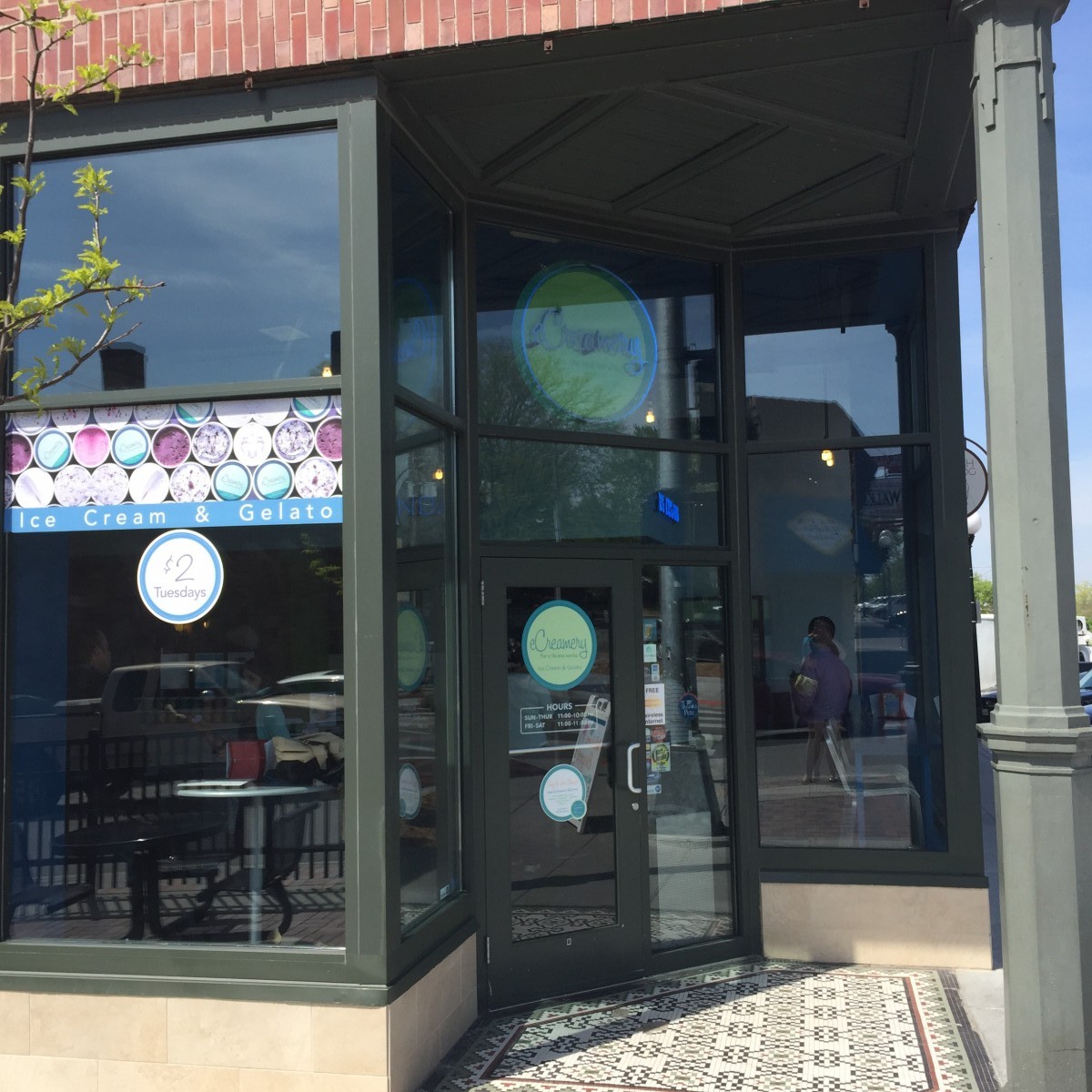 Did you see their Shark Tank episode from a few years ago? It's how I first heard about eCreamery before I even moved to Omaha. I'm so glad they didn't follow the Sharks advice to close their storefront. It is a cornerstone of the Dundee neighborhood in Omaha. (And also wildly successful. 😉 I love those Sharks but sometimes I just don't understand their logic.)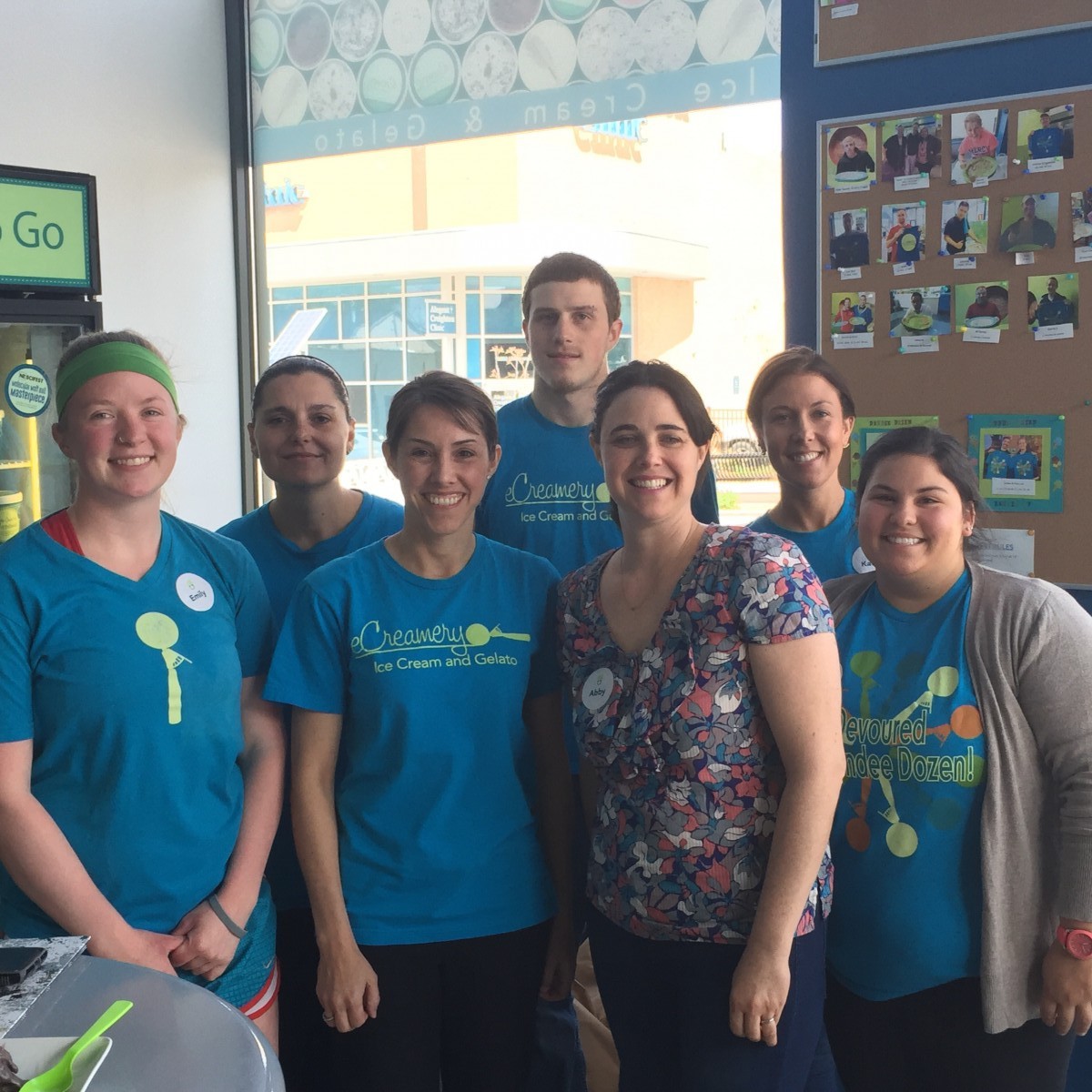 Yesterday the whole team welcomed a bunch of Omaha bloggers into the store to learn more about the brand and what they've been up to lately.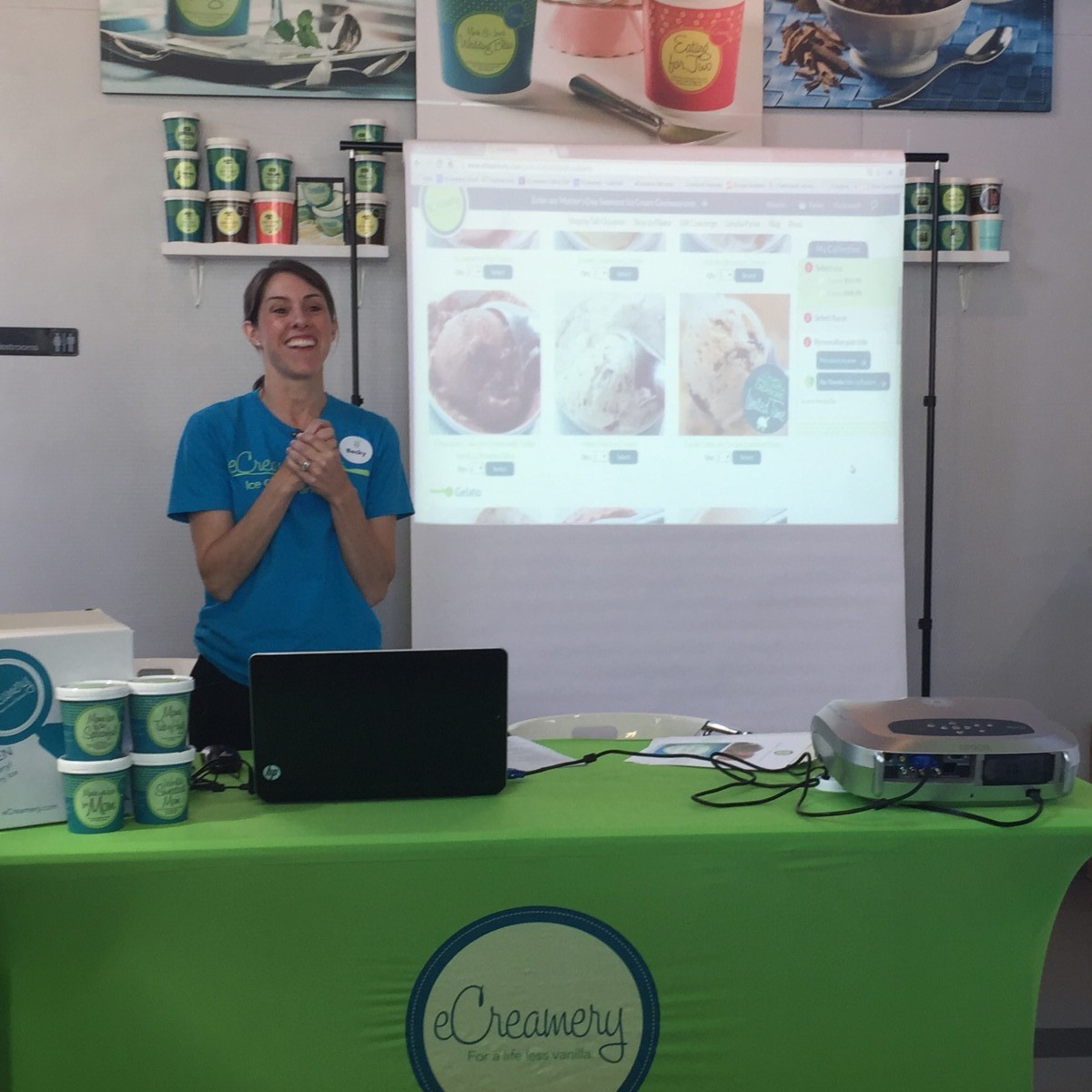 Like the fact they're launching a new website! It will be live May 13th and will be much more product focused and streamlined than the existing one is. We got to preview it at the event and I found it very visually appealing and easy to use. I know Josh's parents will appreciate this as they order personalized ice creams for their friends back home in Connecticut!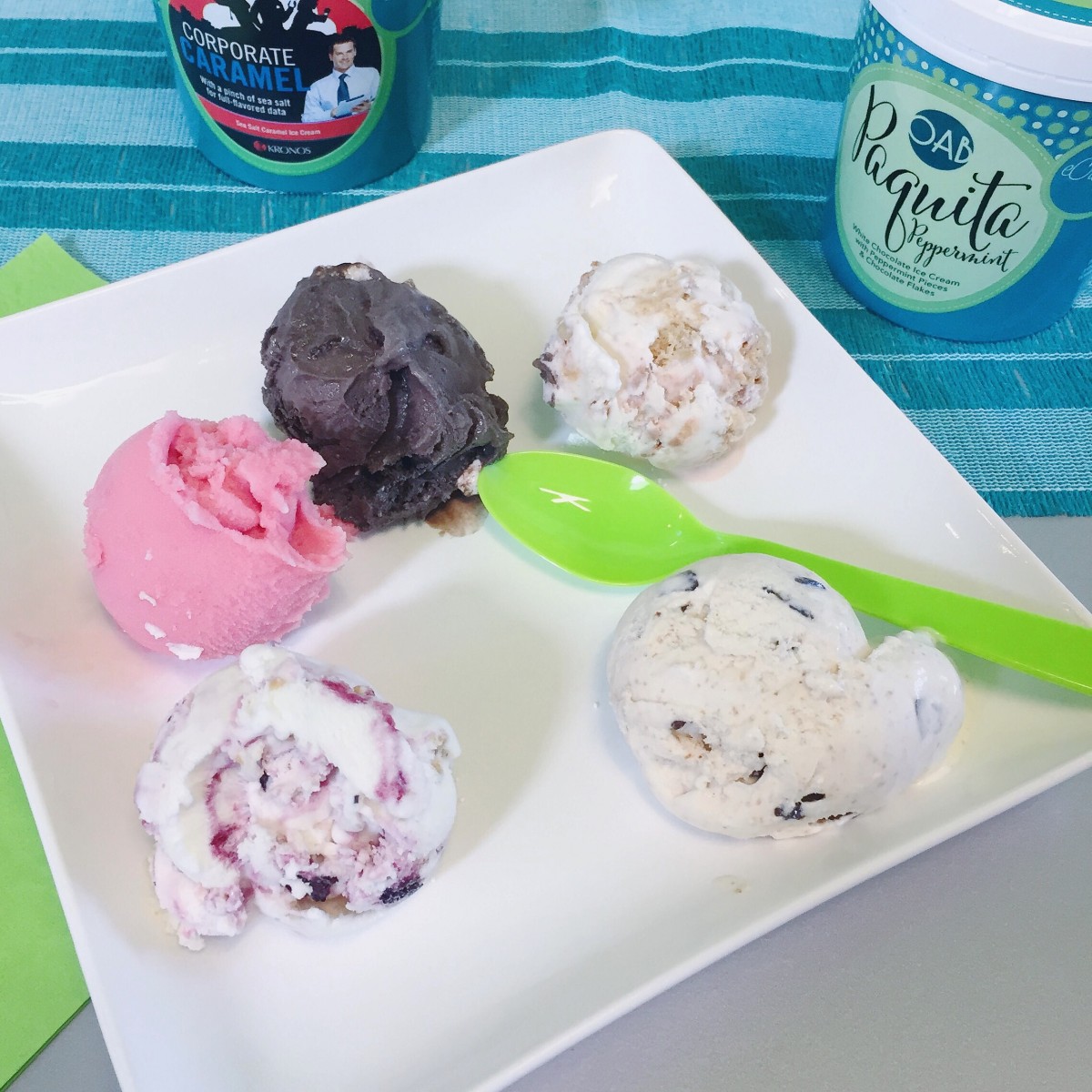 We also got to eat a ton of ice cream! One of the things I love most about eCreamery is how there is always so many unique and fun flavors available. This summer they're launching small batch creations featuring the Fab 5 pictured.
They are:
Berry Cobbler
Maple Blonde Brownie
S'mores
Strawberry Lemonade
Rock Road Revamp
They were all delicious, but if I had to award prizes first place would go to s'mores, second place would go to berry cobbler, and third place would go to maple blonde brownie. The chocolate chunks in the s'mores ice cream were unreal.
The Fab 5 will begin rolling out June 1st and will be available until Labor Day. You are going to want to check these out.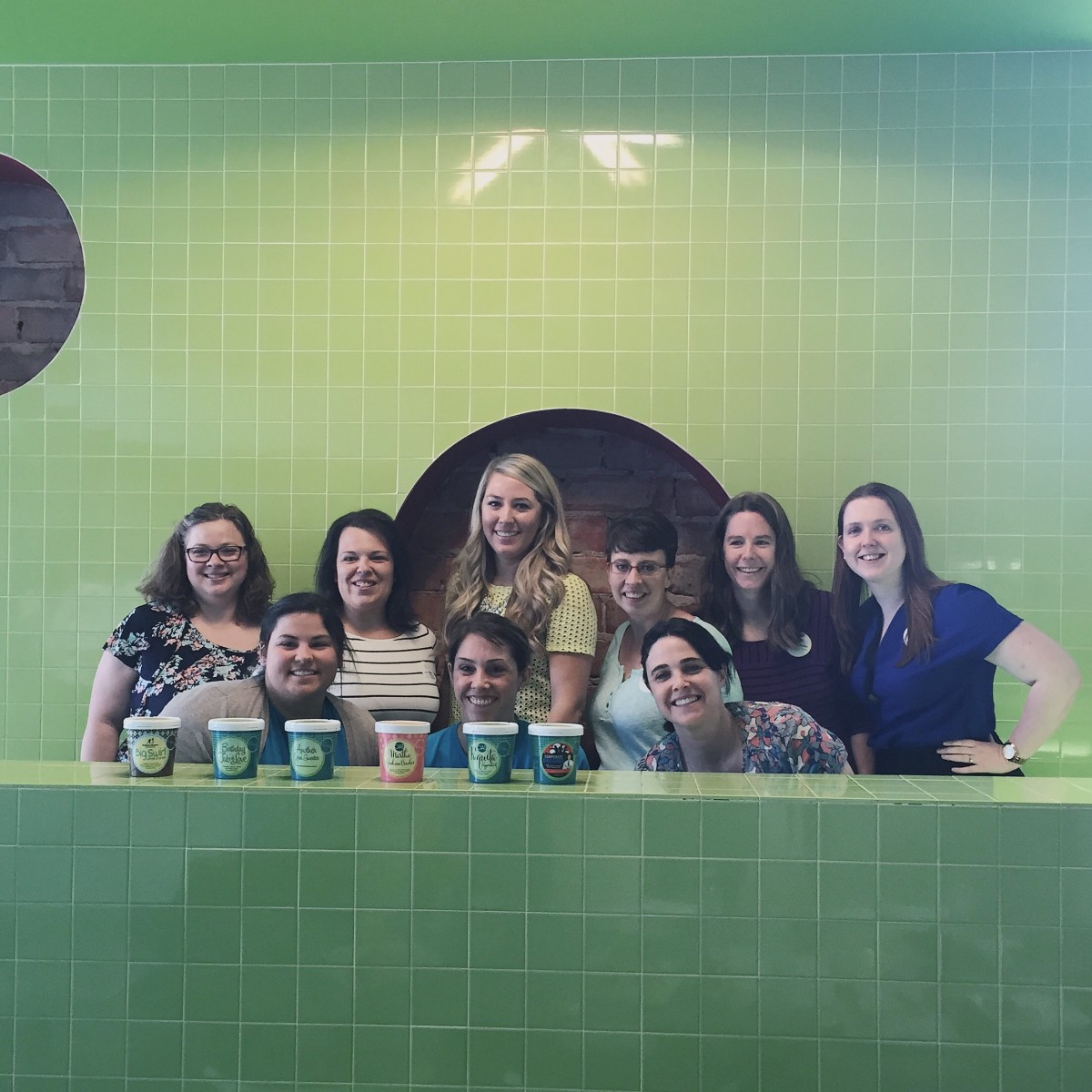 While I had to leave the event a little early to get back to work, I had so much fun hanging out with some of my fellow Omaha bloggers. These ladies rock.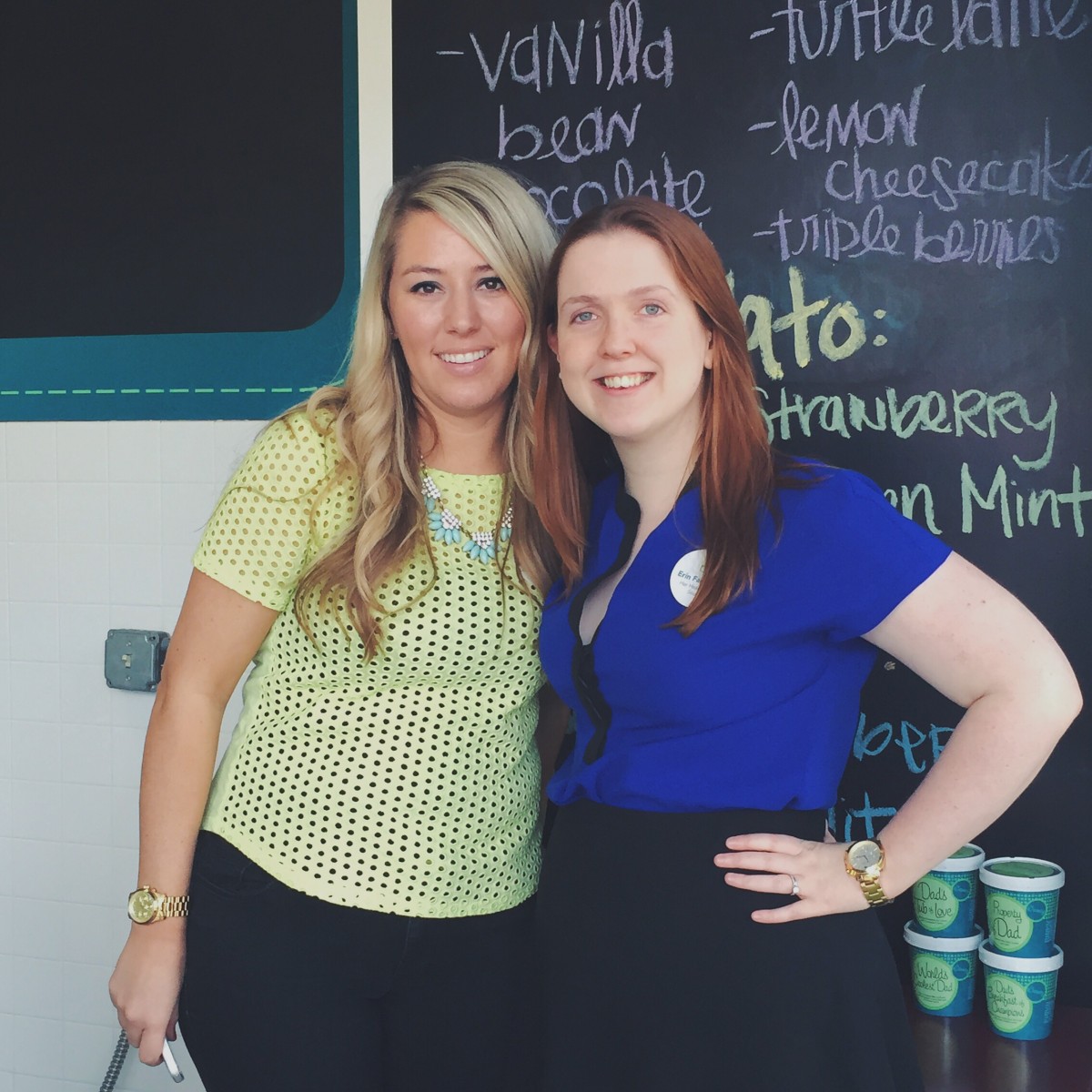 I also got to meet Sarah from Life on Virginia Street for the first time. If you're looking for a home and DIY blog to follow you need to check hers out. Everything is Pinterest perfect and absolutely adorable. I also really admire how she balances a successful blog and a corporate career. #life goals
eCreamery was so sweet to send us away with personalized ice creams. I made a Her Heartland Soul Remix with caramel coffee ice cream and chocolate chunks and pecans. It is the bomb dot com. (And a follow up to my original Her Heartland Soul flavor.)
A local news channel was on hand to cover the event and write a story (If I had known this beforehand I would have put on makeup that day! haha). My face eating ice cream made the news!!
It was such a fun event. I feel so grateful to be surrounded by so many wonderful bloggers in Omaha and so many wonderful businesses worth blogging about. 😀
Questions of the Day: Have you tried eCreamery before? What Fab 5 flavor sounds best to you? Does your community have a big blogger presence?