I'm a big believer in creating the future you want for yourself. We are in control of our actions, our decisions, and what we decide to accept or not accept in our lives. Last month I decided I was done with accepting glasses and contacts as a part of my life. I want to fix my vision once and for all and have a future free from bad eyesight.
Those who know me know I am a huge hypochondriac. Medical procedures skeeve me out and the thought of a laser coming at my eye is absolutely terrifying. But as I learned when researching LASIK, it is an incredibly safe procedure. It actually poses less risk to your eyes than contacts.
I figured I could spend my life wishing I had done something about my vision, or I could summon my courage and actually do something about it. So I made an appointment with Kugler Vision to discuss LASIK and see if it was a good option for my eyes.  Their consultations are hassle-free. I had such a great experience I wanted to share it with you.
Big caveat: I am not a doctor and all the medical advice discussed in this post is specific to me.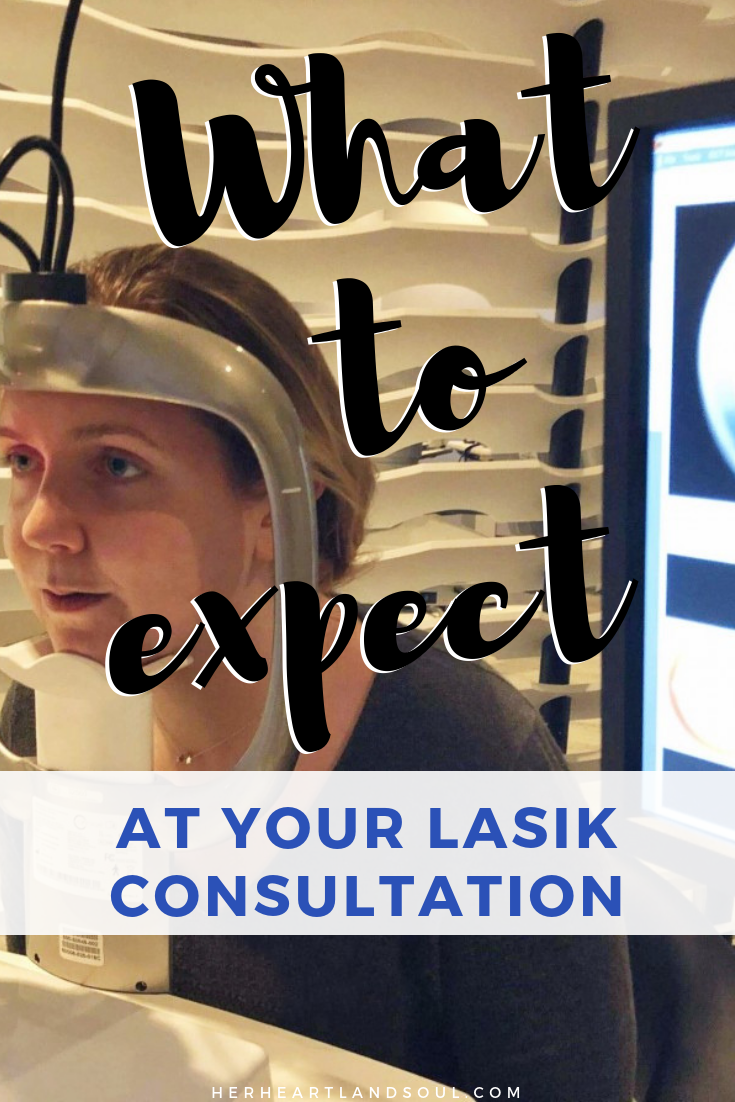 Pin me!
What to expect at your LASIK consultation
My biggest recommendation when starting your LASIK journey is to do your research. Find the best possible surgeon in your area. In Omaha, that's Dr. Kugler. He's a founding member of the Refractive Surgery Alliance and the Director of Refractive Surgery at the University of Nebraska Medical Center. He's at the top of his game and brings cutting-edge technology and the latest research to his practice.
Once you've done your research, prepare your list of questions to discuss with the Doctor at your consult. What concerns or worries do you have? Make sure you bring those up at your appointment! Also, bring a list of all medications you are on and try not to wear contacts for a week prior to the appointment so they can really see your eyes in their normal state.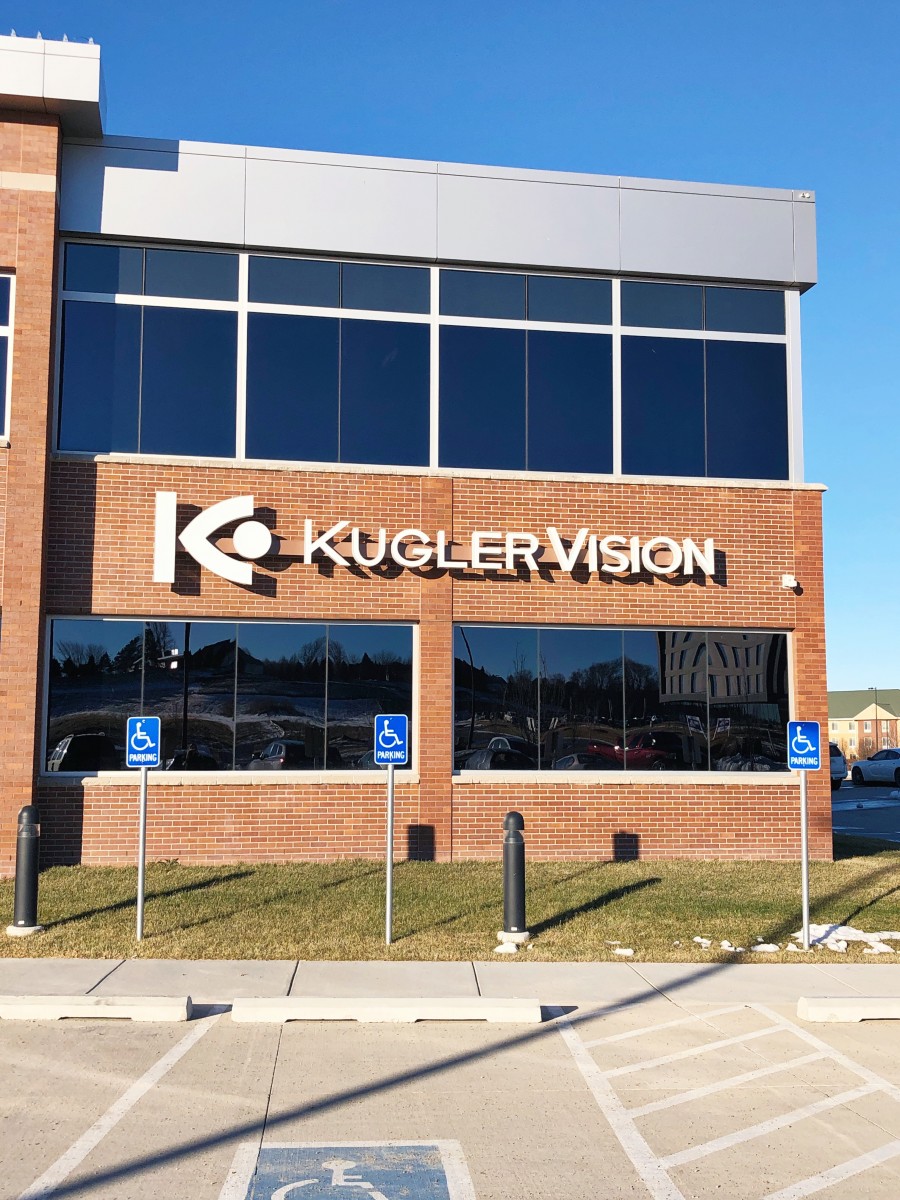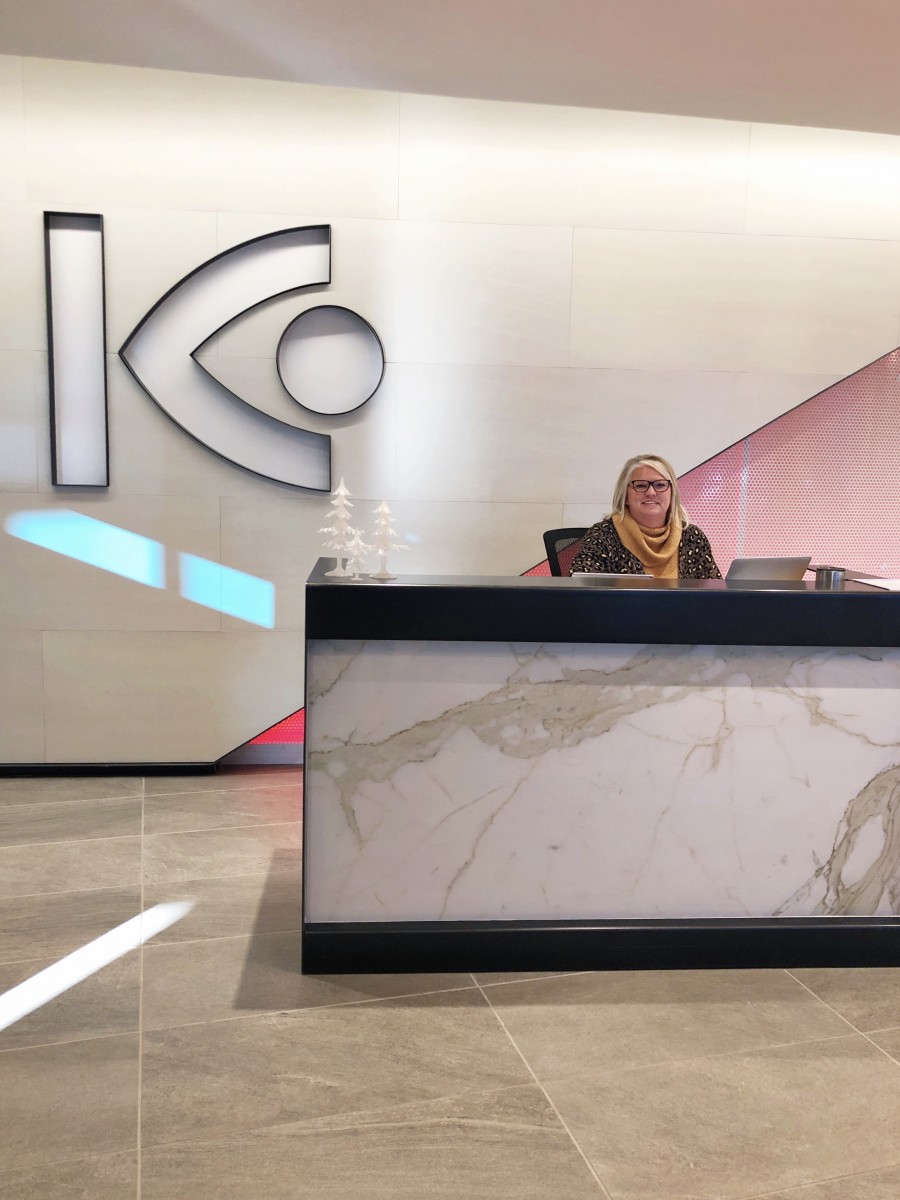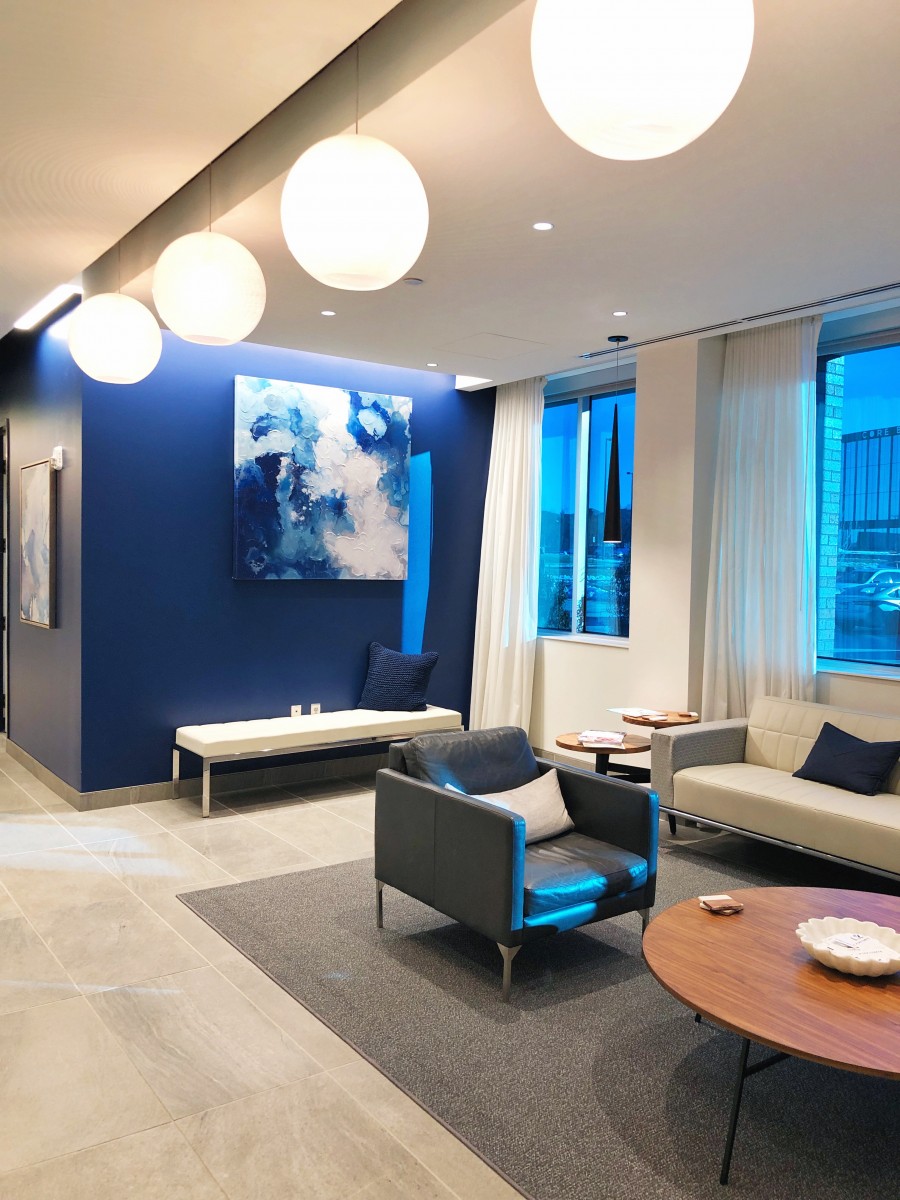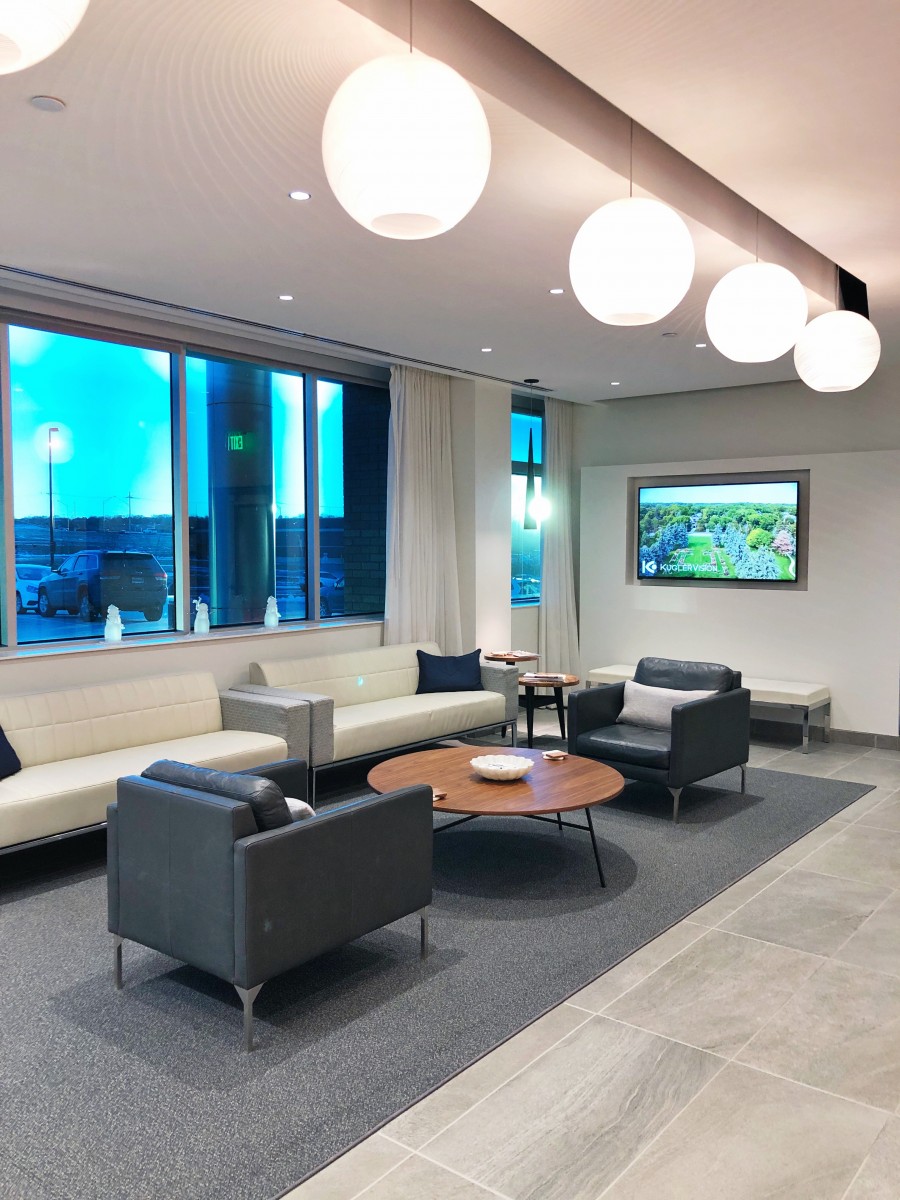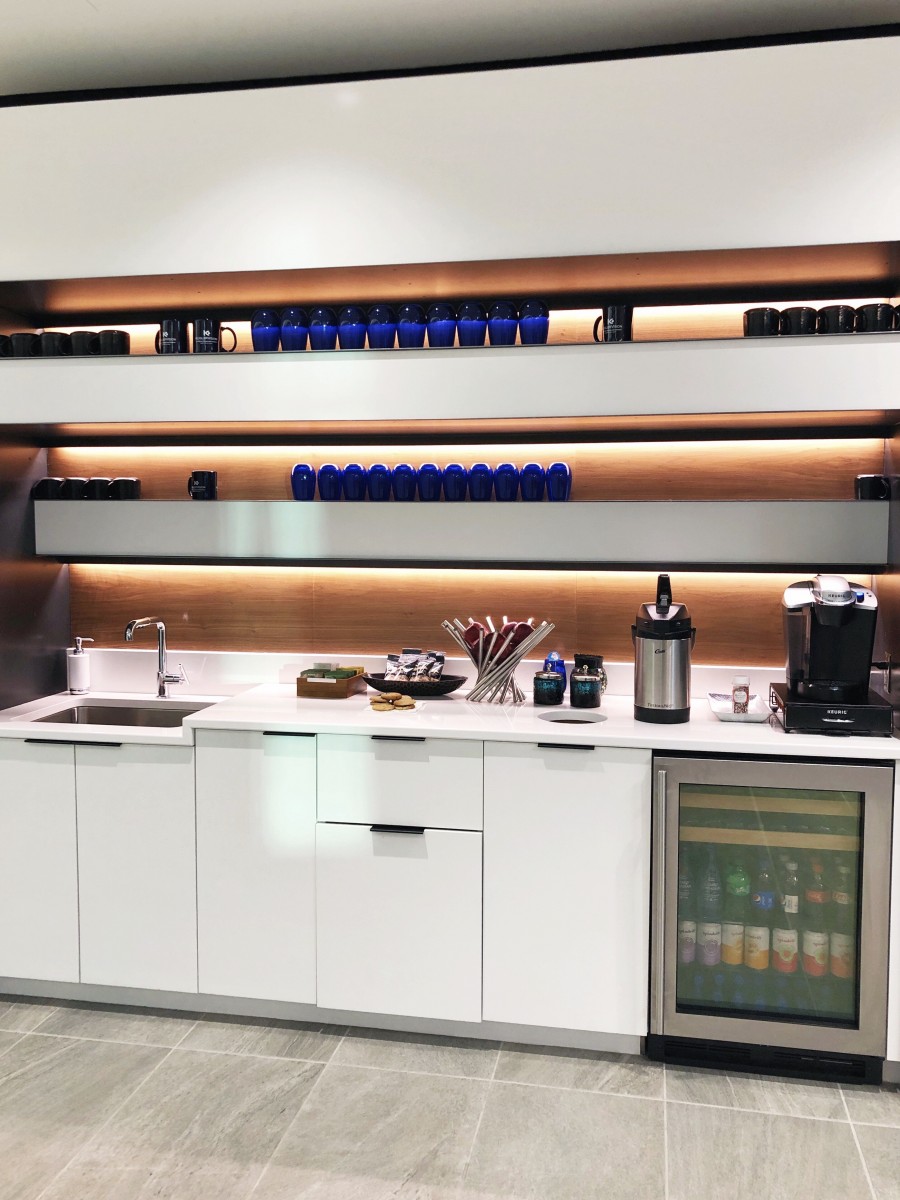 Walking into Kugler Vision felt a bit like walking into a spa. I was greeted by Kori, the receptionist, who offered a beverage and fresh baked cookie. A sweet treat can go a long way to helping calm anxious nerves. 😉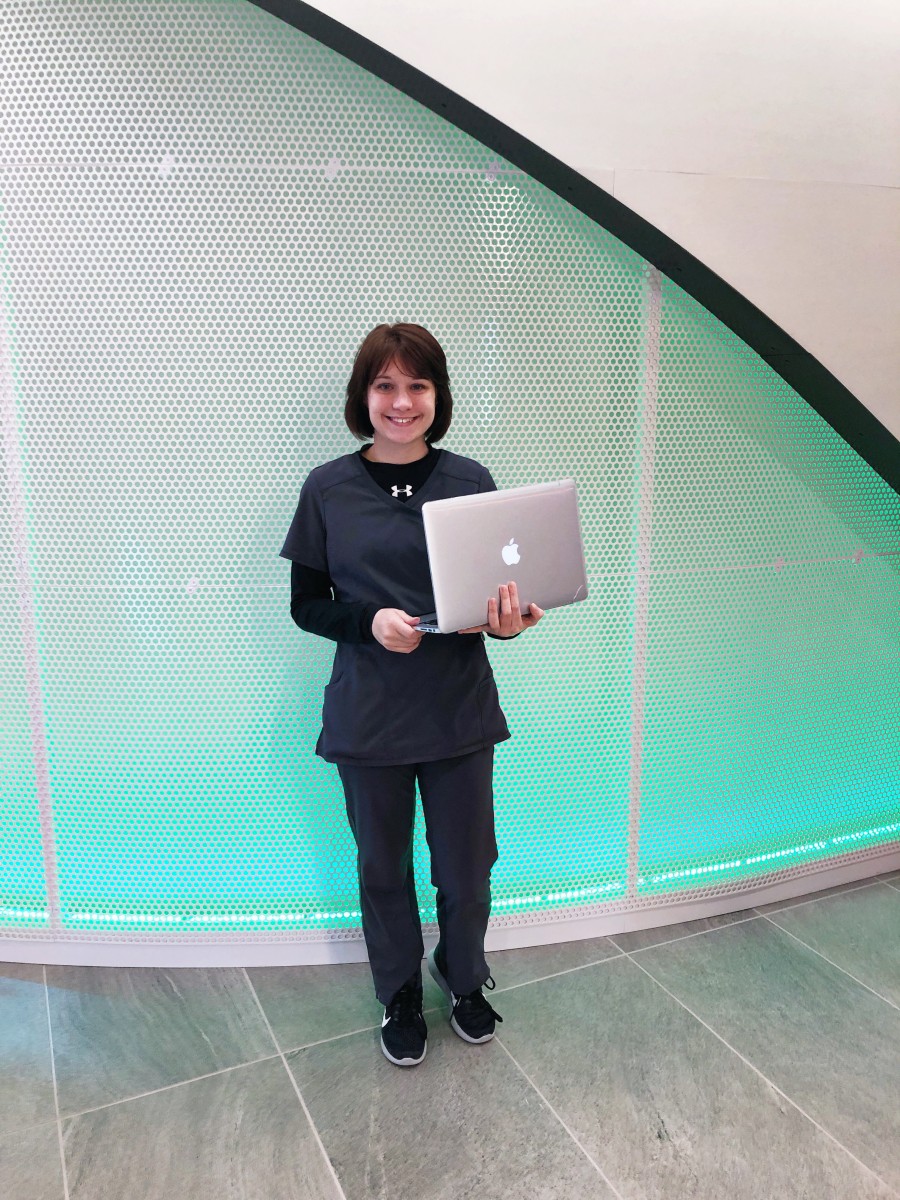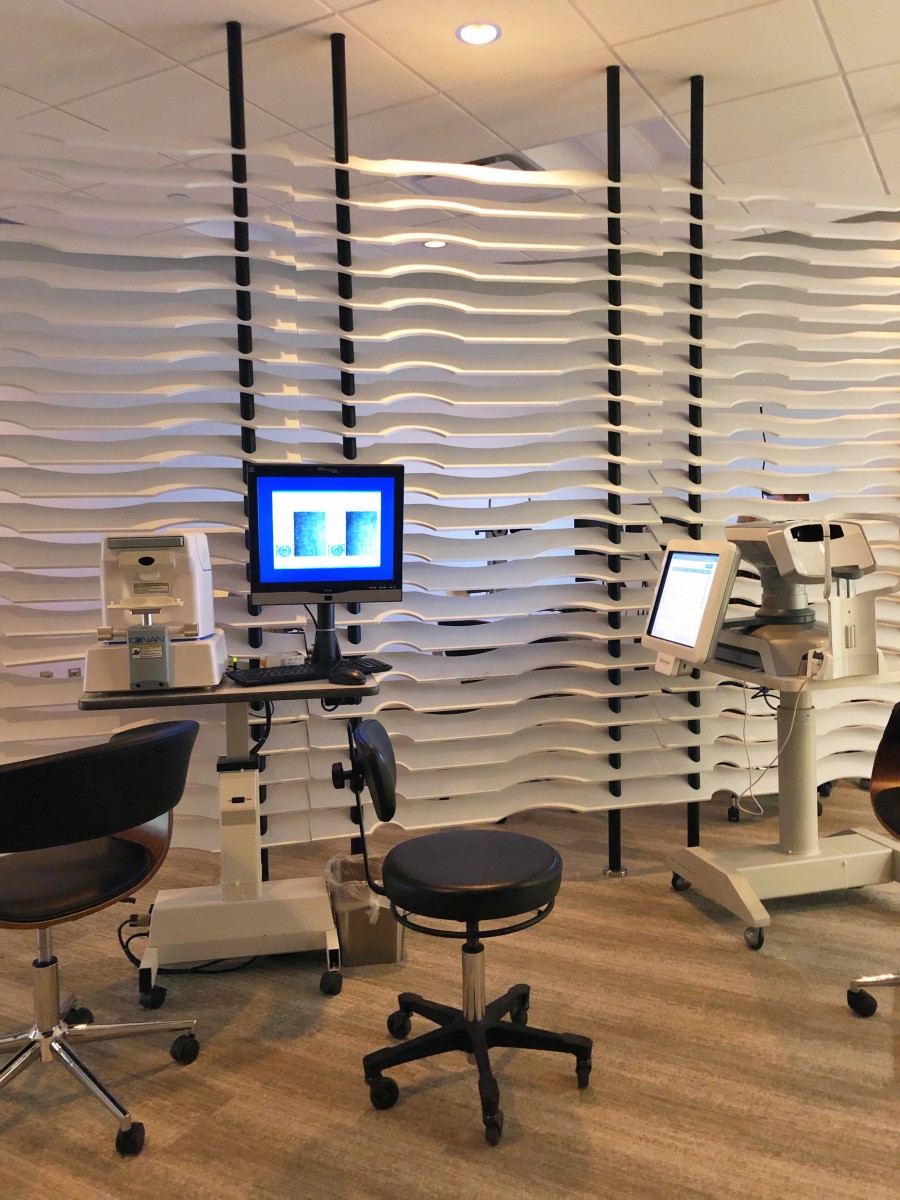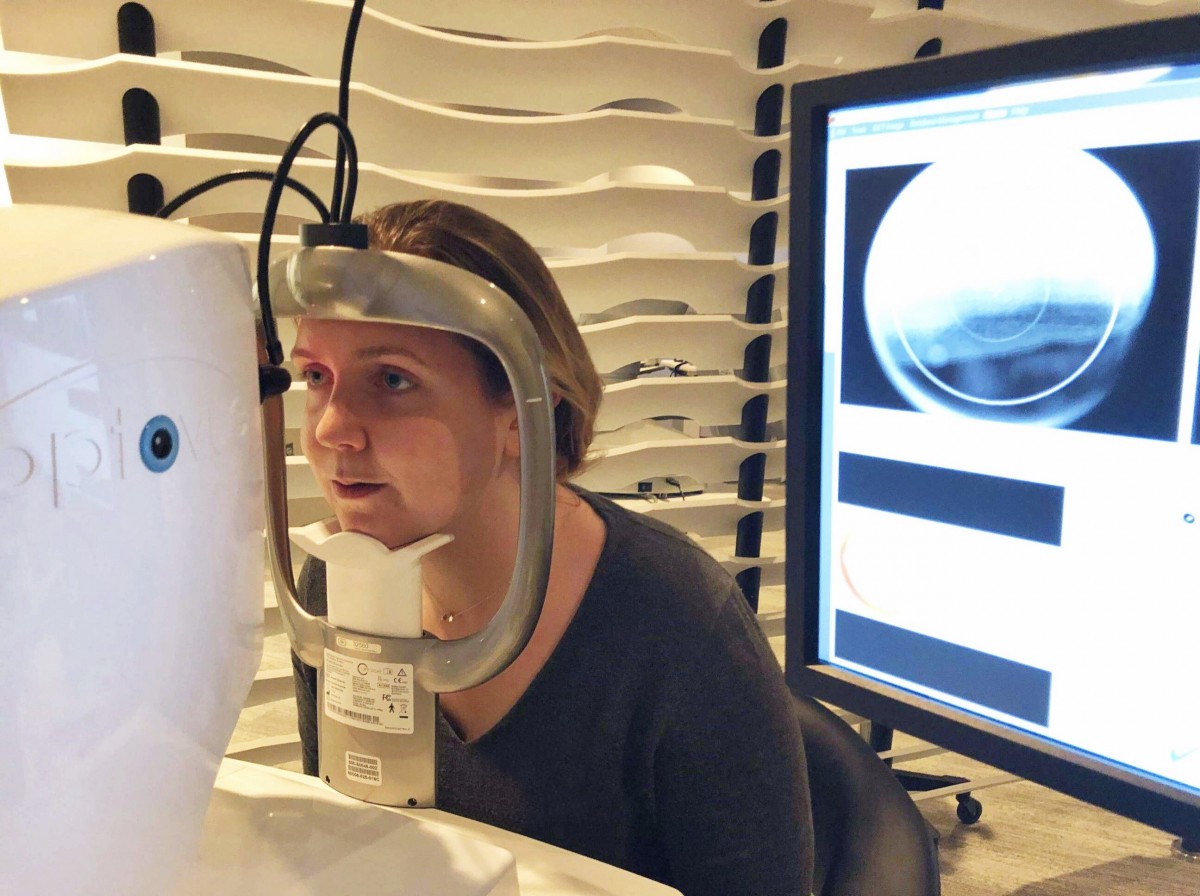 Jackie the technician greeted me with a smile and took me to a room full of machines to start measuring my eyes and testing my vision.  There were eight different machines used to measure my eyes. The machines are making sure your vision is in a range that can be corrected, that your cornea is thick enough for the surgery, determining if you have an astigmatism (I do!), checking that your eyes are healthy and free from cataracts, seeing how your eyes handle nighttime and measuring your tear production, among other things.
The tests were easy, painless and super high tech. Some of the machines felt like little robots! We were done in about 15 minutes.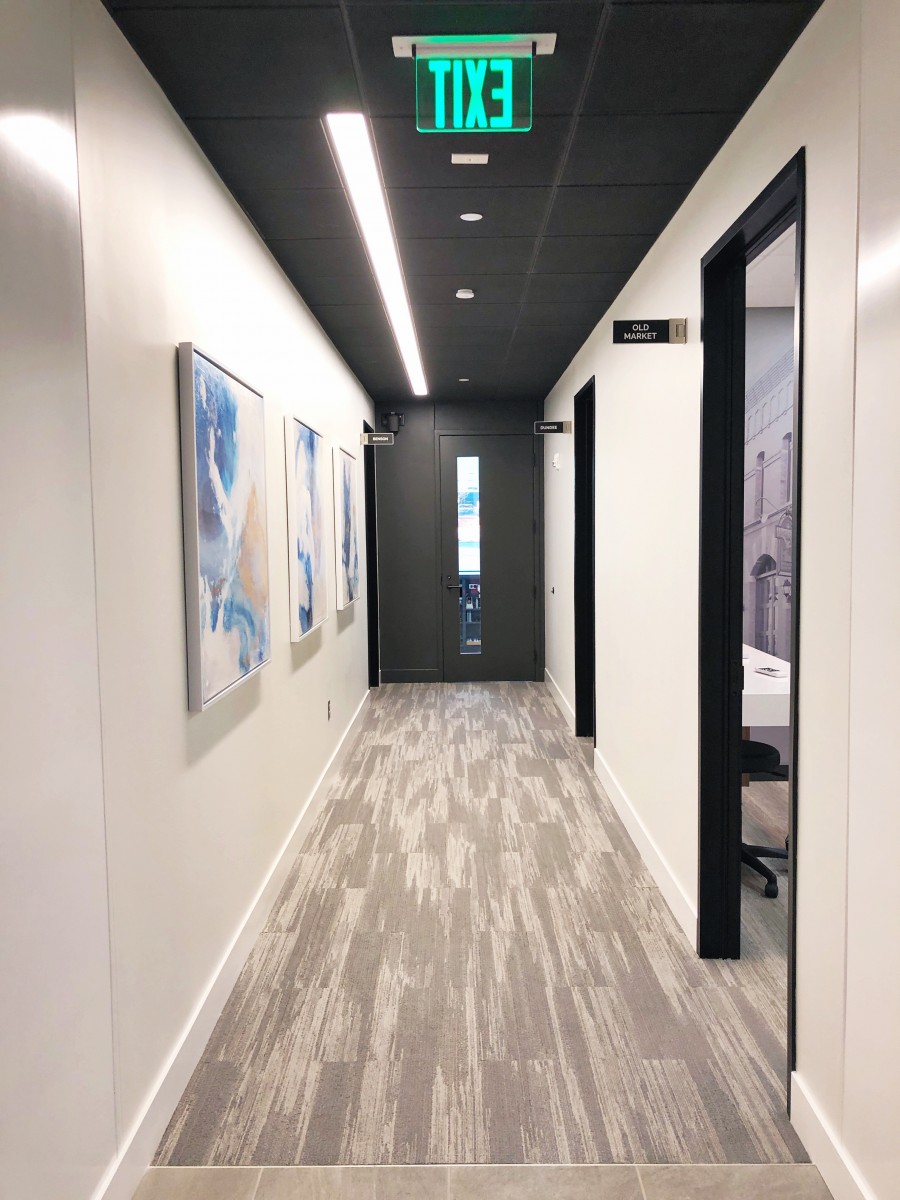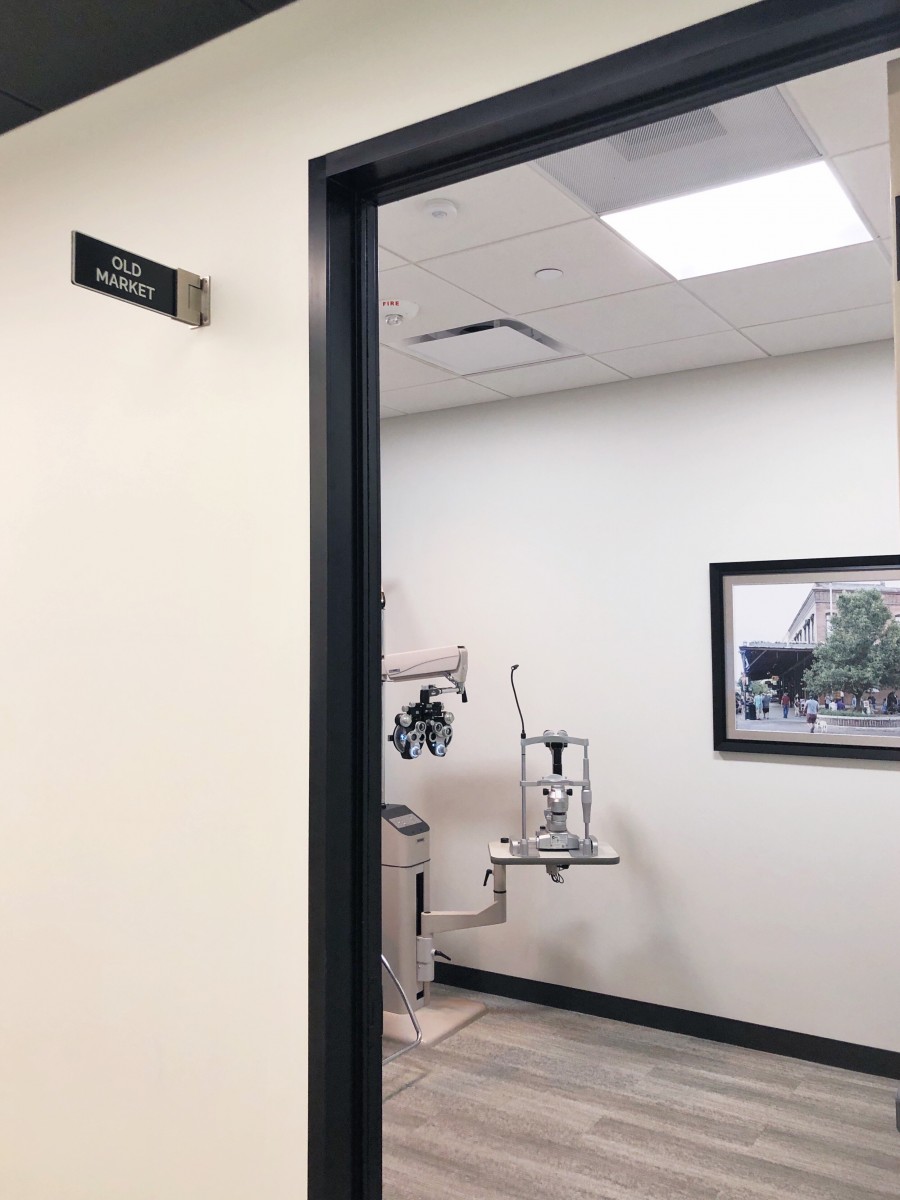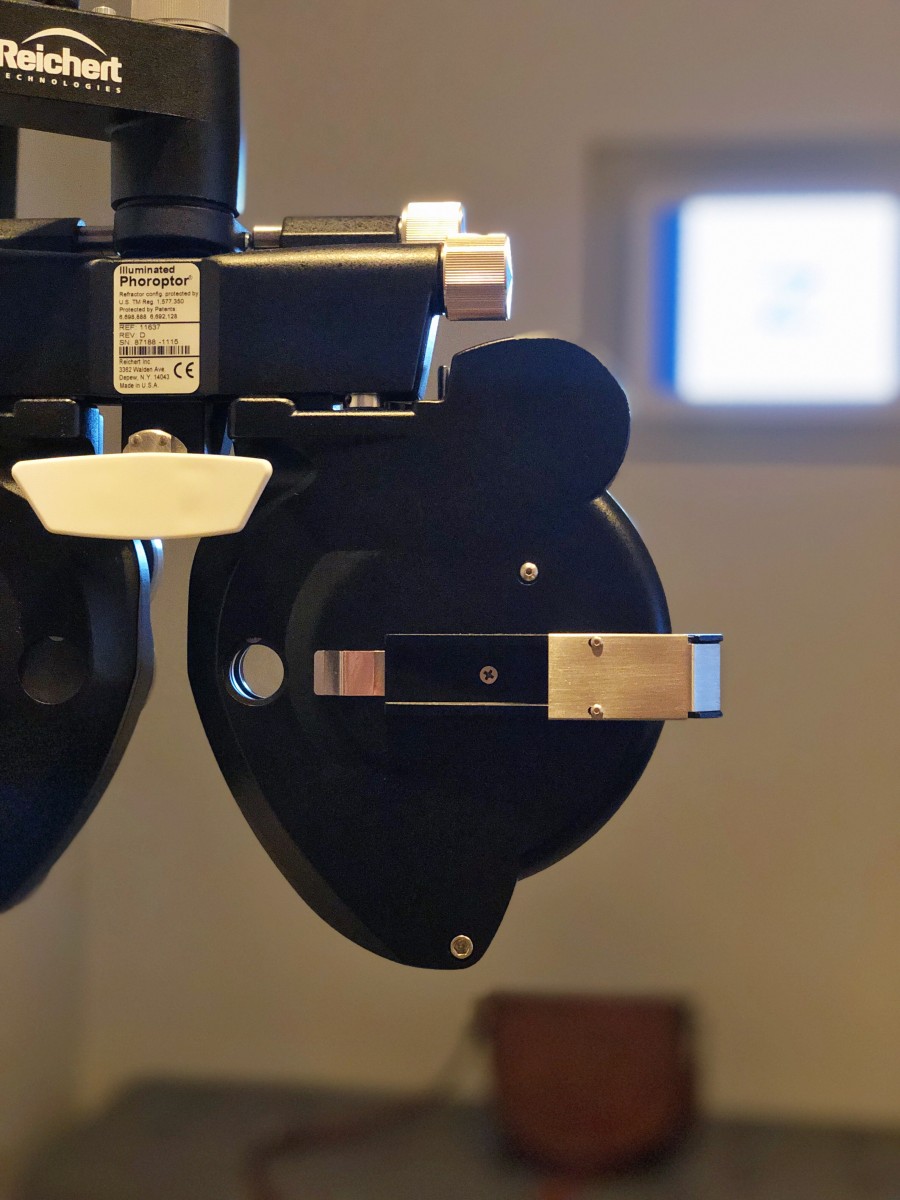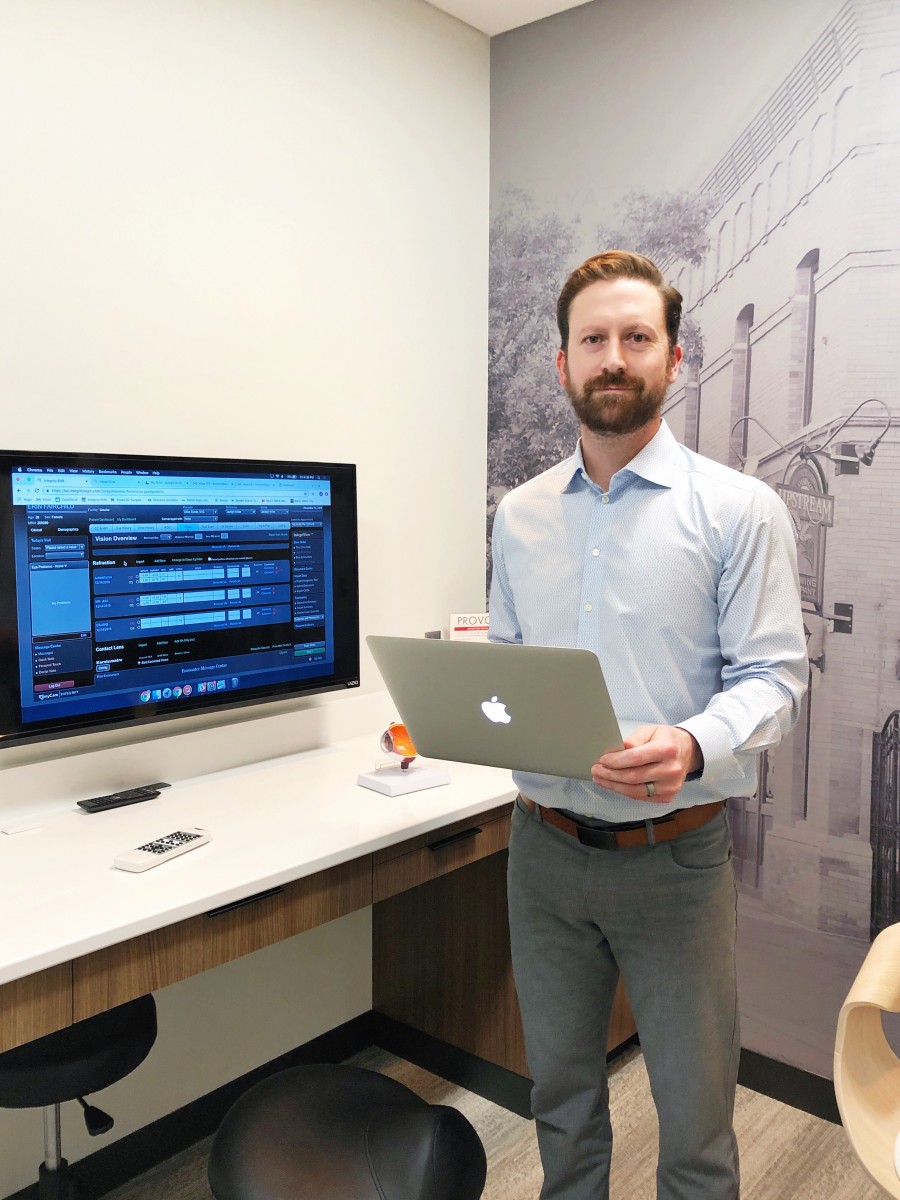 After that Jackie took me to an exam room where I met with Dr. Stuntz (Dr. Kugler's partner). My eyes were dilated, further examined, and I was given a traditional eye exam.
Dr. Stuntz reviewed all my results with me. He told me that my eyes are in great shape, very healthy, and that my corneas are an optimal thickness.  He showed me what my astigmatism looks like on my eyes and explained that LASIK works well on eyes with astigmatism. He also reviewed my tear production results with me and explained that my eyes are quite dry, but not near the level where they would be too dry to have LASIK done.
Hearing that my eyes were dry was not a shock to me as it's something I've struggled with for years. Dr. Stuntz explained the importance of taking an Omega 3 oil (which I already do), using eye drops, and using a warm compress every day to help my eyes find a better moisture balance (Which I have started doing since our appointment). He said the better I can manage the dryness now the more comfortable my eyes will be while they heal from LASIK (When temporary dry eye is quite common).
He was incredibly patient with me and answered all of my questions. He said I was a great candidate for LASIK and that I could expect to have really good results. Woohoo!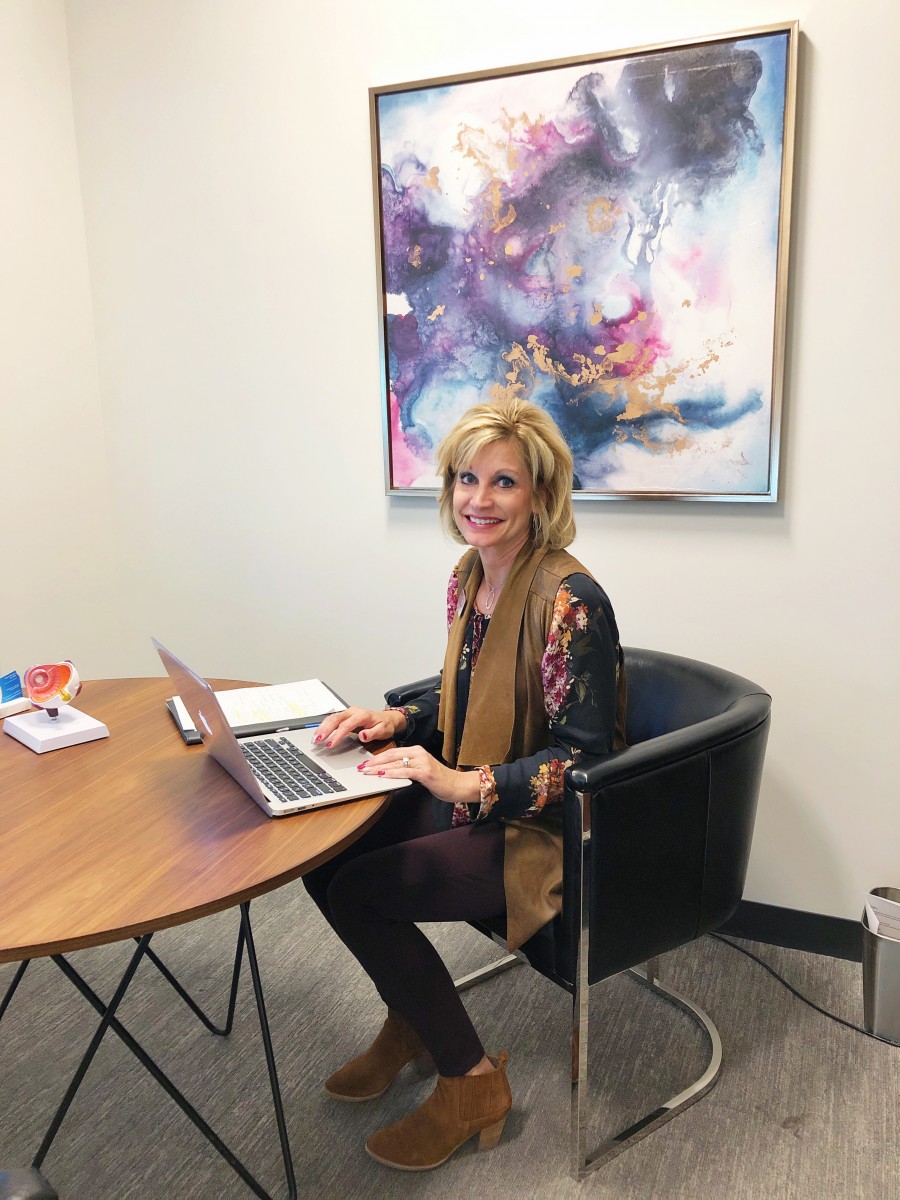 With that good news, I met with Jolene to get my surgery all booked! She gave me a packet with instructions and said she'd call the week before the surgery to go over everything again with me. January 30th can't come soon enough!
I am so excited for a future with clear eyesight. To wake up in the morning and not have to reach for my glasses to see the clock. To go swimming in the summer and actually be able to see in the water. I'm sure I will be a nervous wreck on the day of the surgery, but a 15 minute procedure is worth it to me. I trust Dr. Kugler and Dr. Stuntz and I trust the science behind it all. 2019 is going to look a whole lot different for me!
Questions of the Day: Have you had LASIK? Have you ever considered getting LASIK? What have you decided you've had enough of in 2019?
Kugler Vision is providing complimentary LASIK services in exchange for my honest review. All thoughts and opinions are my own.