This guilt-free veggie kabob marinade recipe only has four ingredients and is virtually calorie free. While it doesn't add calories to your veggies, it does add a ton of flavor. Whip up this quick and easy marinade at your next backyard BBQ! Make sure to check the end of this post for a fun giveaway.
First off, thank you all so much for your support and encouragement on yesterday's post. It really means a lot. I'm learning how to think about food in a new way and it's a fun challenge.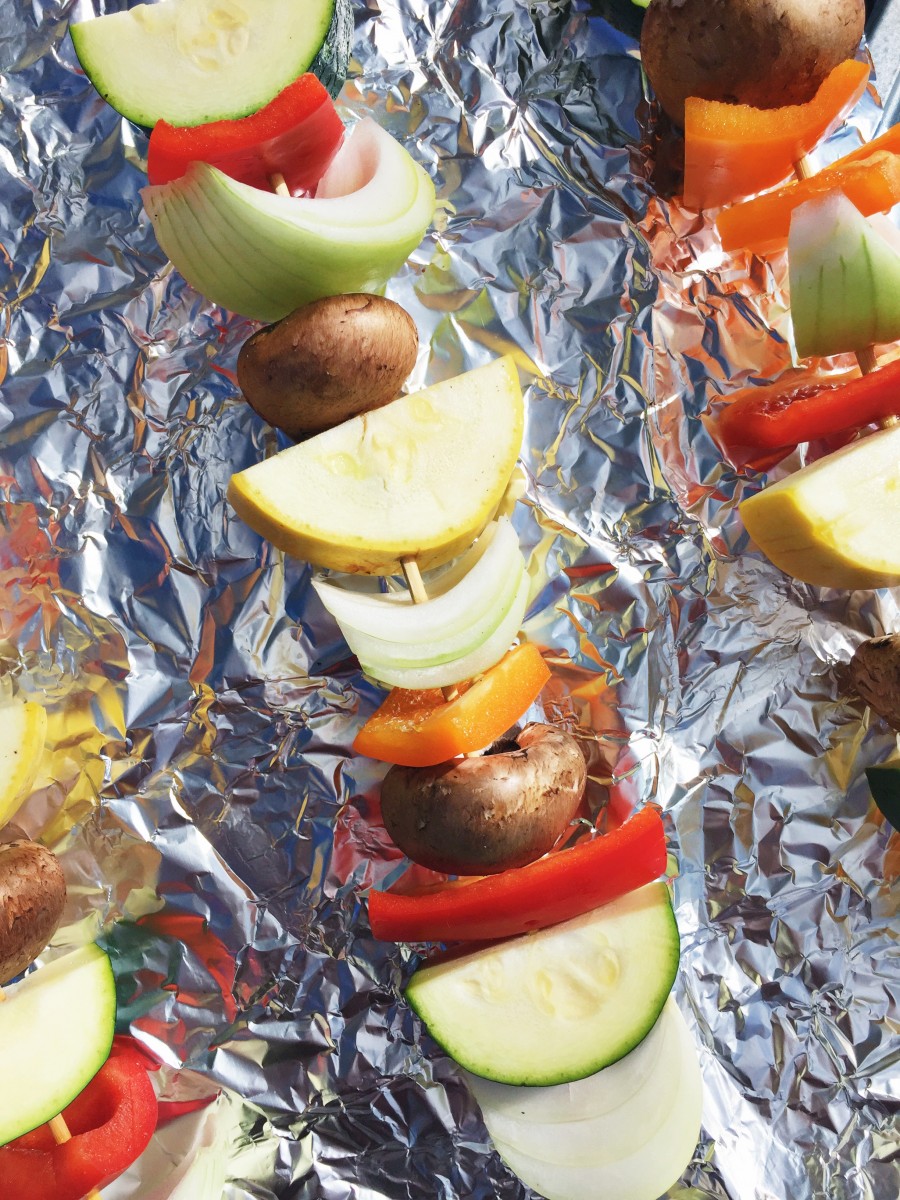 One of the challenges is veggies! So on the plan, raw veggies are unlimited. This is a great way to add some extra bulk to your meals without excessive calories. While I can normally just steam or roast my veggies before meals, cookouts are bountiful in the summer time and I want to be able to grill with my friends without falling off my plan.
At the last BBQ we went to, Josh and I created a veggie marinade that is seriously delicious. Best of all, it doesn't count against my meal plan. It's totally guilt-free!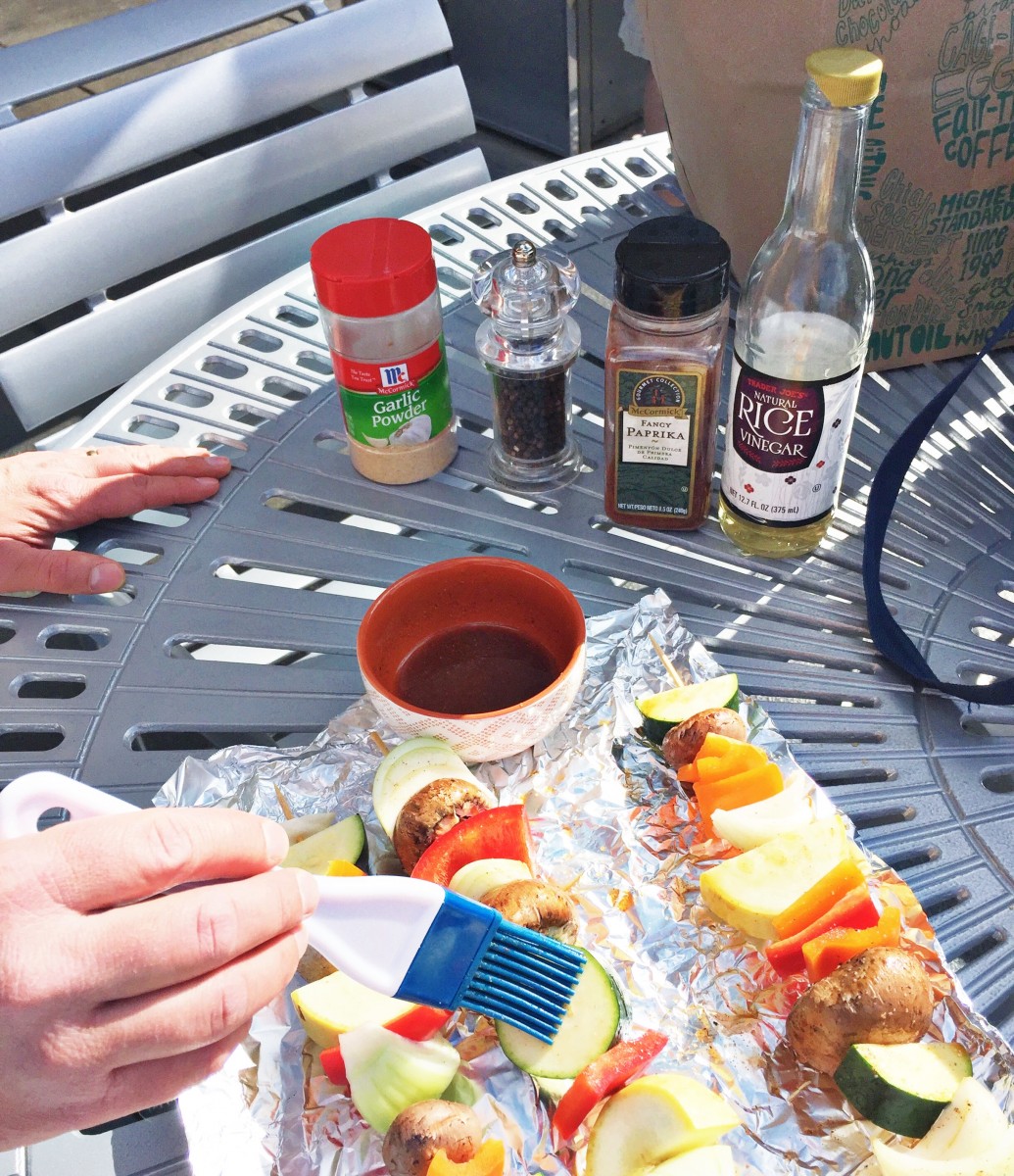 Guilt-free Veggie Kabob Marinade
Ingredients

1/4 Cup rice wine vinegar
2 Tsp paprika
1 Tbsp garlic powder
1/2 Tsp fresh ground black pepper
Directions
Add all of the ingredients to a small bowl and stir vigorously to combine.
Generously brush onto veggie skewers and then grill until edges begin to caramelize.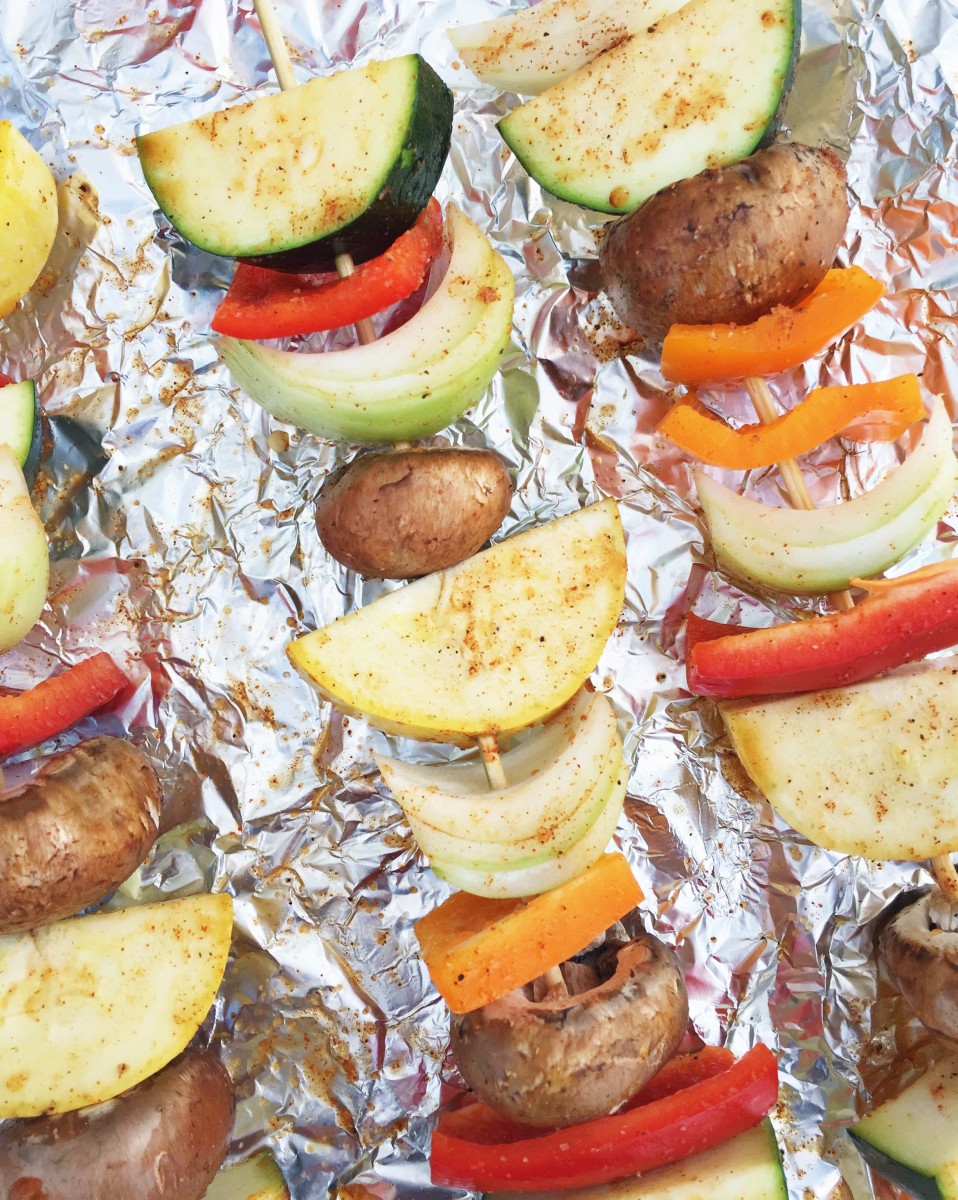 We whipped up the marinade while out on the rooftop with friends and simply brushed it on the veggies.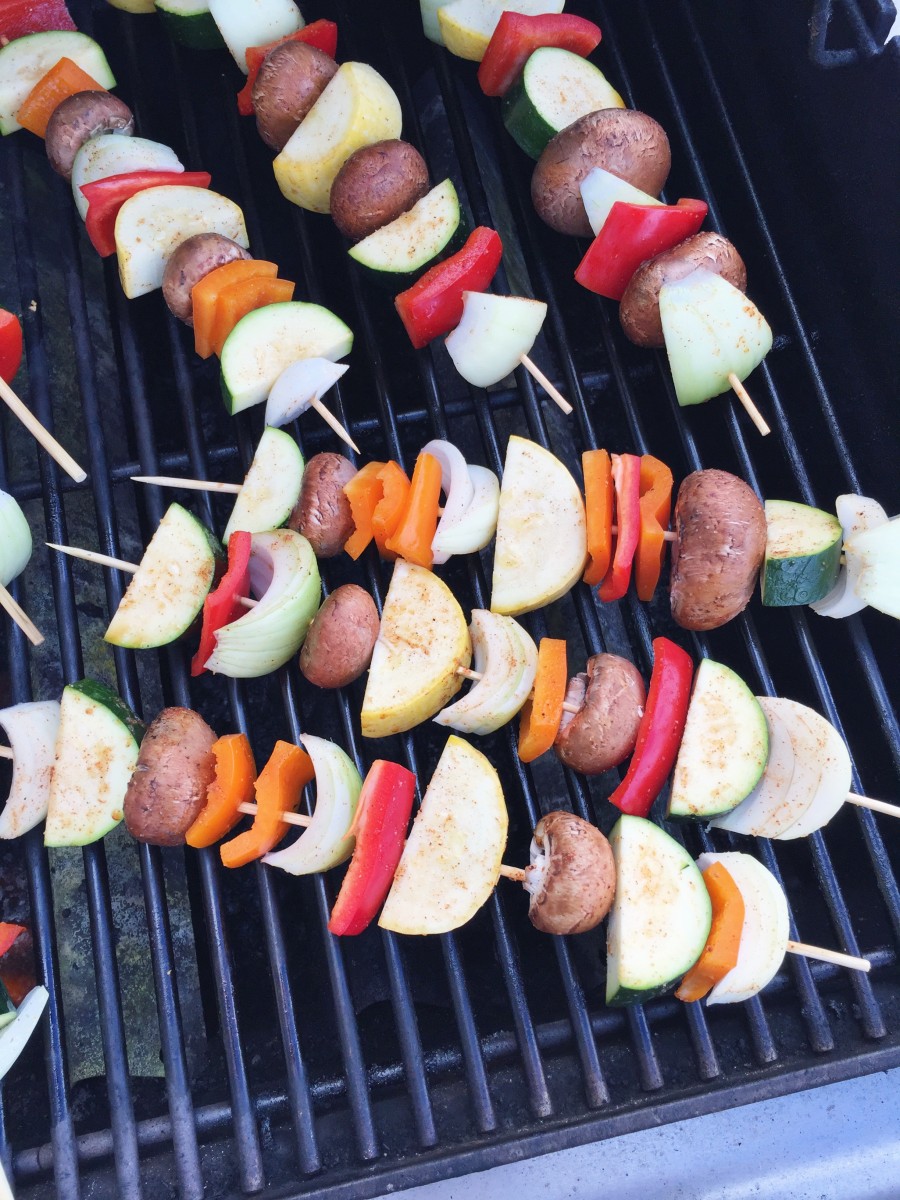 Oh man, grilled food truly is the best food.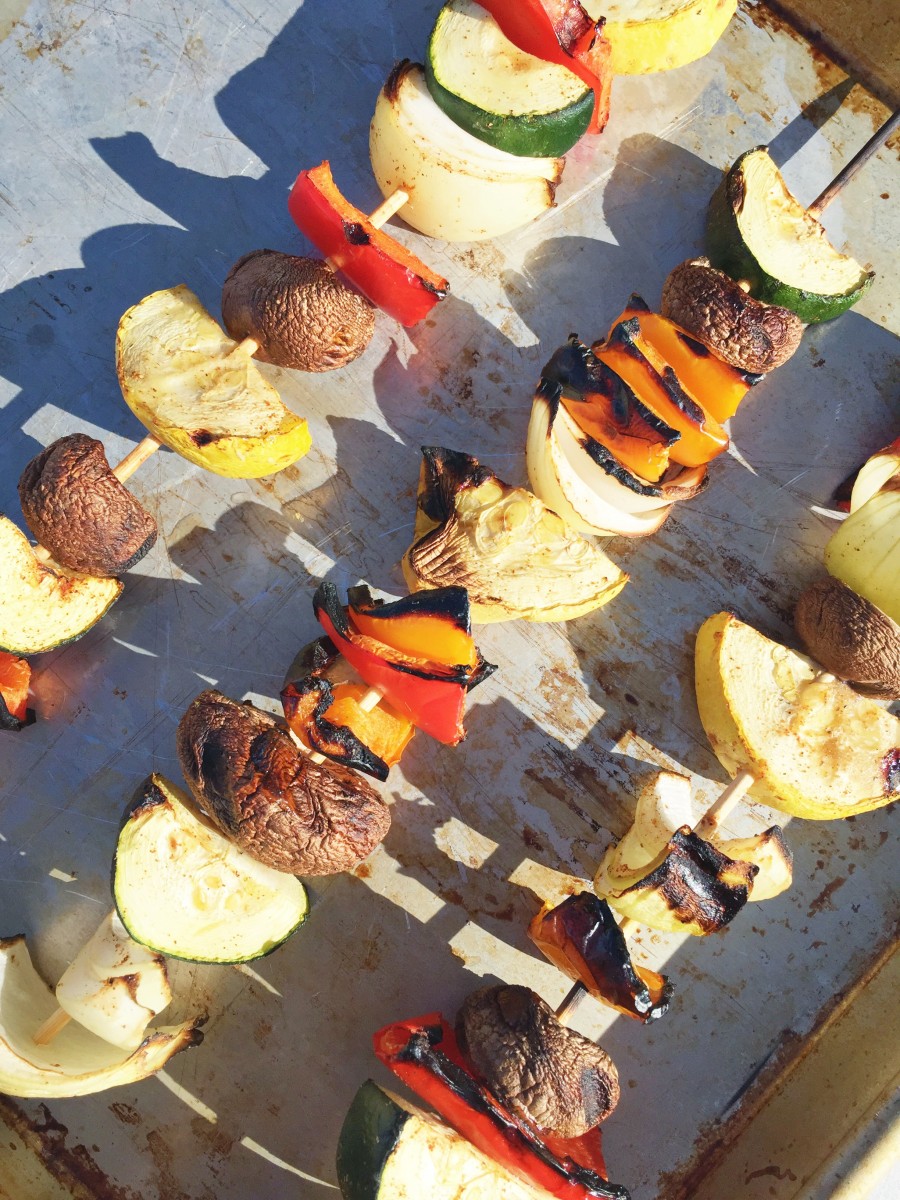 And roughly thirty minutes later, our veggies looked like this. Slightly charred, with a nice crisp, and chock full of flavor. I ate three kabobs worth, was able to have fun with my friends, and felt happy knowing I was making healthy food decisions.
Nebraska Furniture Mart Giveaway
Alright, so for the fun giveaway I promised! I've partnered up with Nebraska Furniture Mart to help them promote their #TailgaterDish giveaway. It's the perfect prize pack for summertime grilling! And it's got some serious goodies!
Between now and June 21st, just fill out this entry form and you're entered to win the following: Dish Tailgater, Weber Grill, 43" LG TV, and a $75 Omaha Steaks Gift Card. It's everything you need for a perfect BBQ! Good luck!
Questions of the Day: Do you enjoy grilling veggies? What's your favorite things to put on a kabob? Does this giveaway sound like something you'd love to win?
Thanks to Nebraska Furniture Mart for sponsoring this post!