This post is sponsored by Oregon's Mt. Hood Territory but the content and opinions expressed here are my own.
Okay if you're anything like me (aka: horrible at geography) you may be confused about why I'm writing a post about the Oregon Trail and Nebraska. As a non-native Nebraskan I still have a lot to learn about this great state.
Turns out, the Oregon Trail ran right through Nebraska. And Fort Kearney is where all the various feeder trails came together and formed one path. Also, the Oregon Trail turned 175 years old this year. When I received an email educating me on all of this and inviting Josh and me on a weekend road trip to Western Nebraska to visit both the historic Oregon Trail sites as well as new, modern activities for Modern Pioneers, I immediately accepted.
We spent a weekend touring Kearney and North Platte, visiting historic forts and museums, as well as exploring breweries and delicious restaurants. I quickly learned I would have never survived as a pioneer on the Oregon Trail but that I had a whole lot of fun exploring it now! Here's a play-by-play of our jam-packed weekend.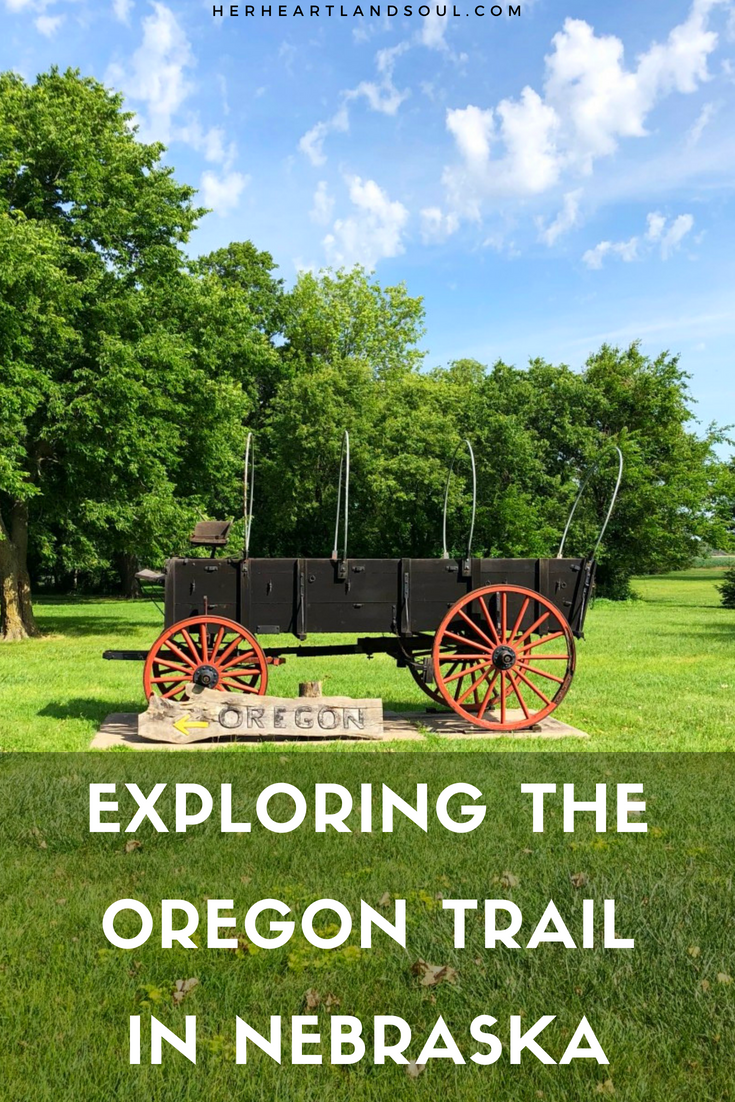 Pin me!
Exploring the Oregon Trail: Kearney and North Platte, Nebraska
Kearney, Nebraska
Located just two and a half hours from Omaha, Kearney has a population of 33,520 people. We loved the atmosphere there and how it was a blend of small town meets small city. There was fun stuff to do but also lots of wide open spaces. There's also some ridiculously good food. We already want to go back!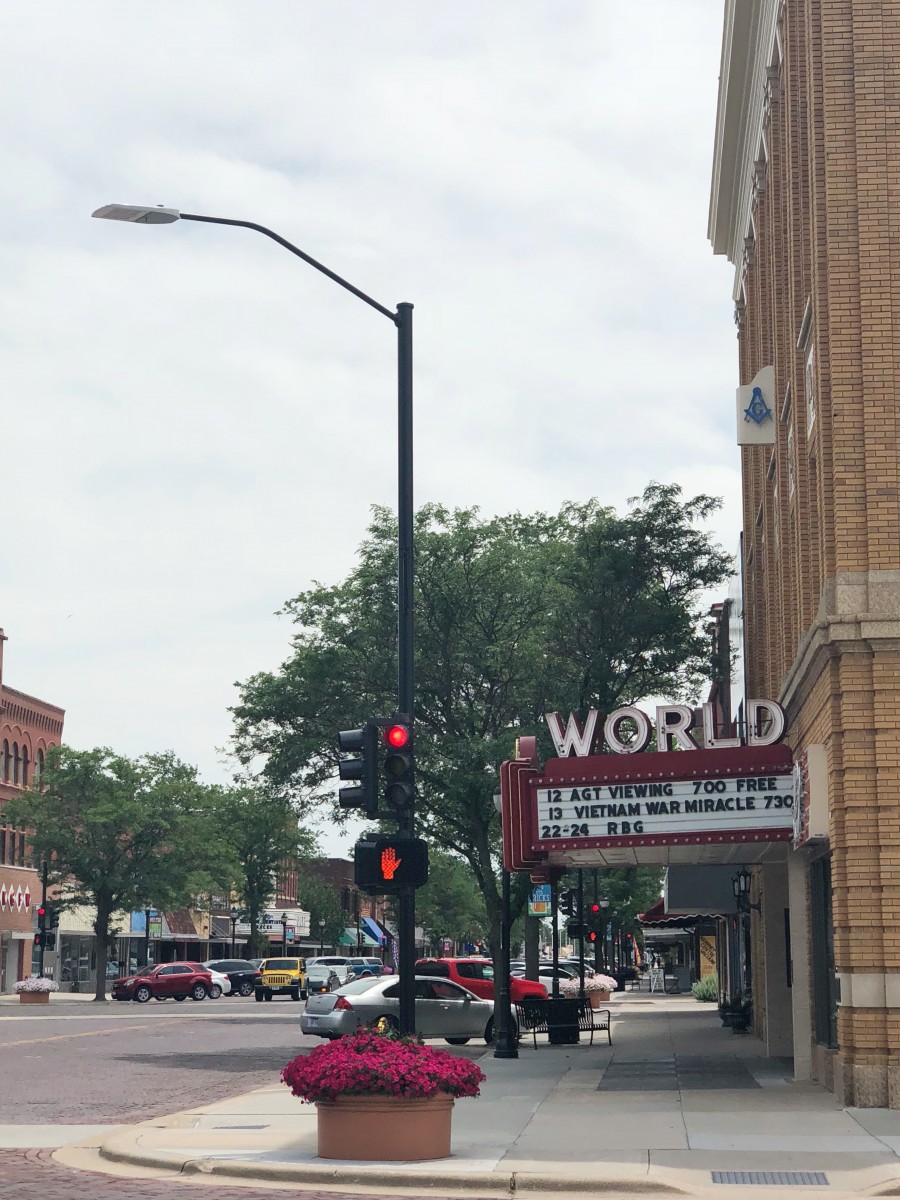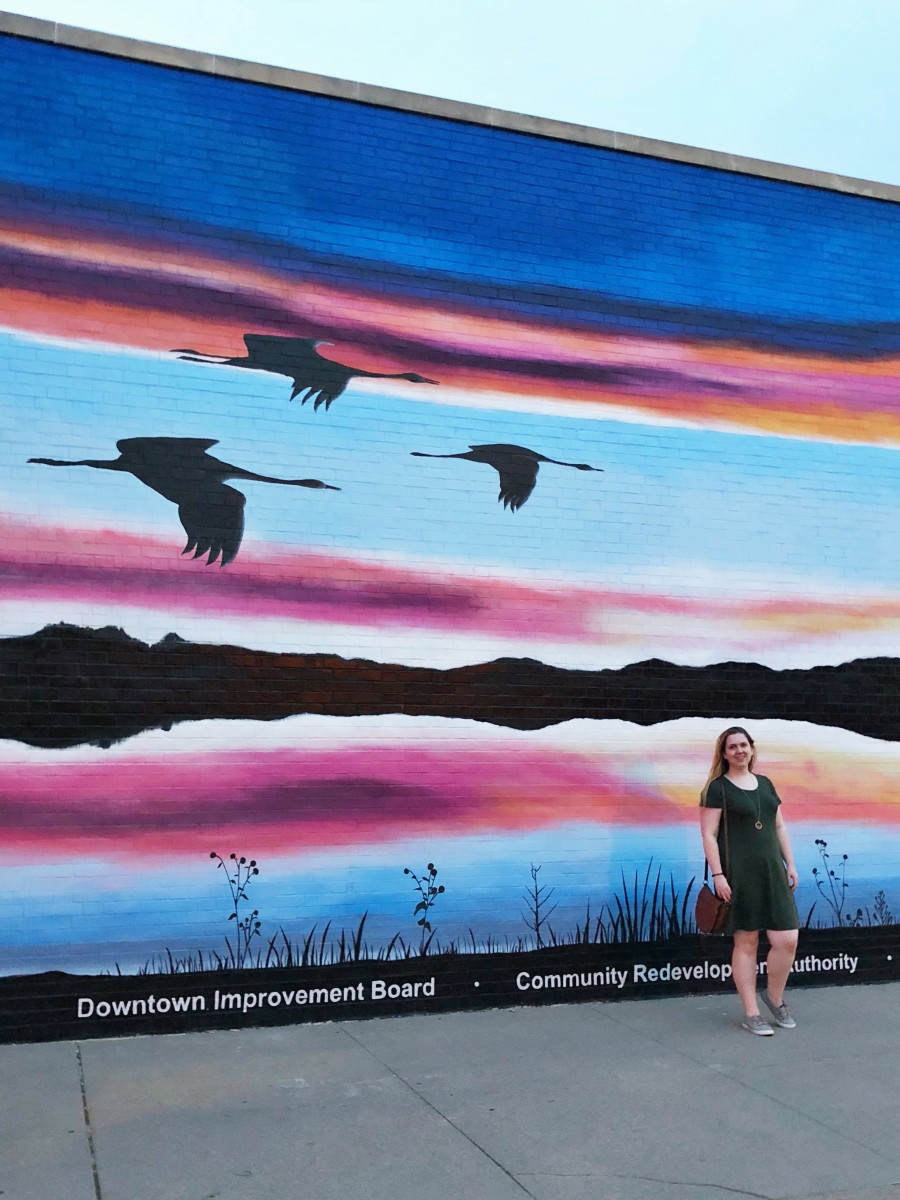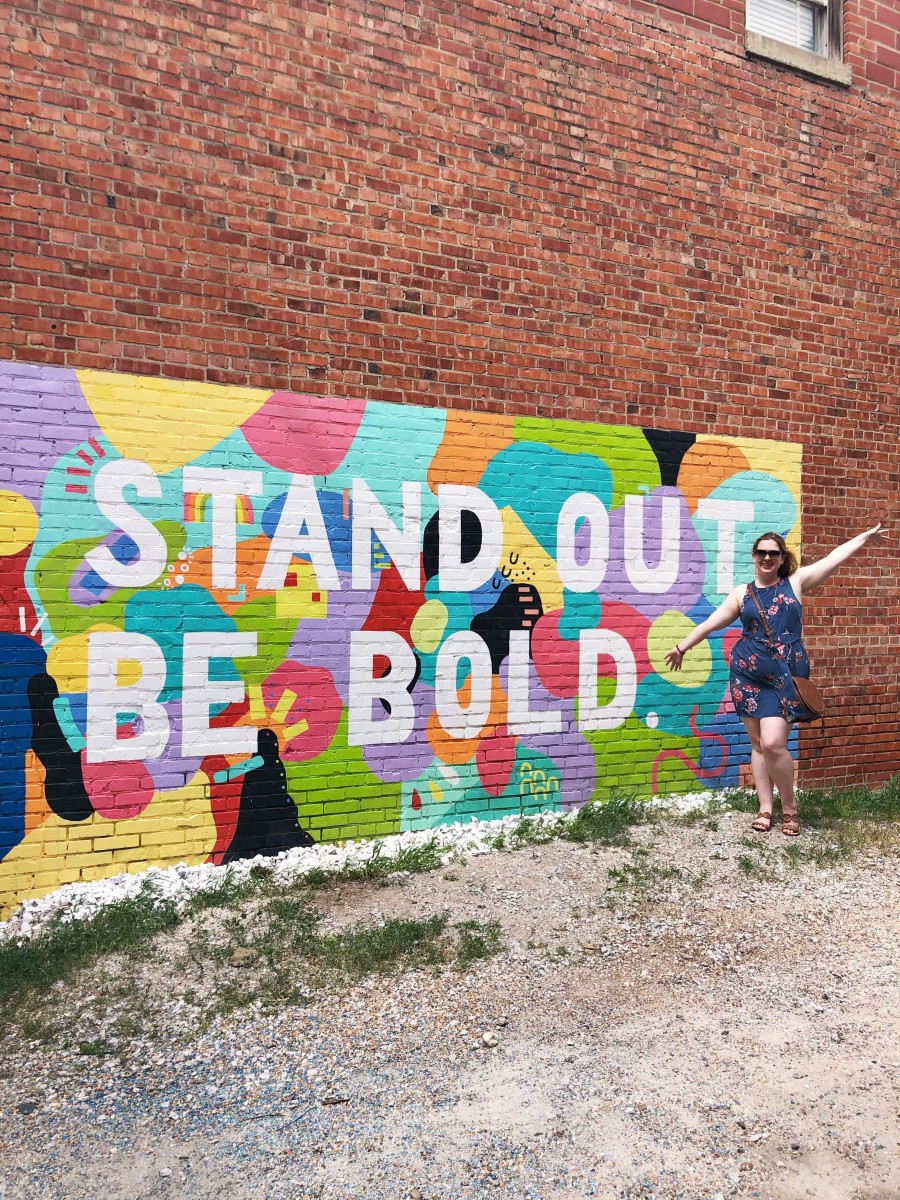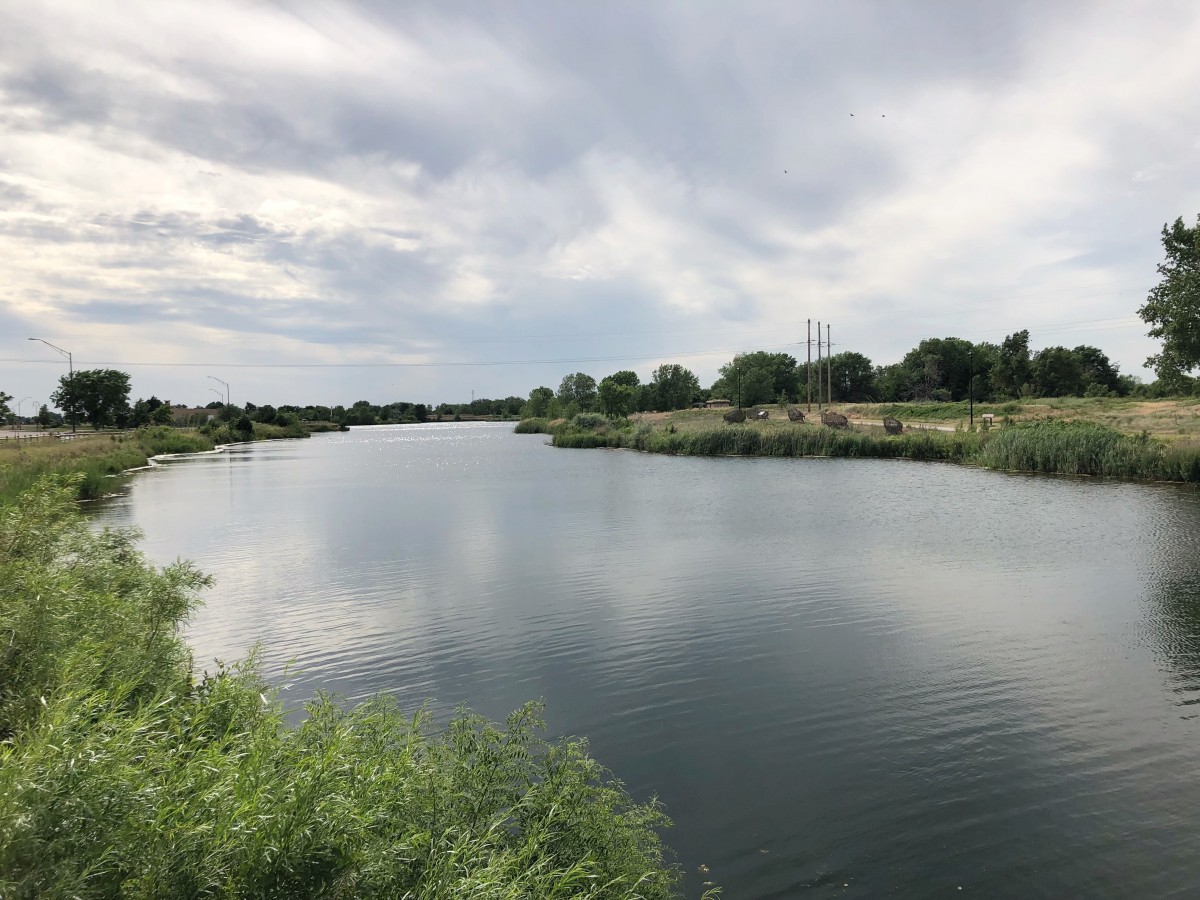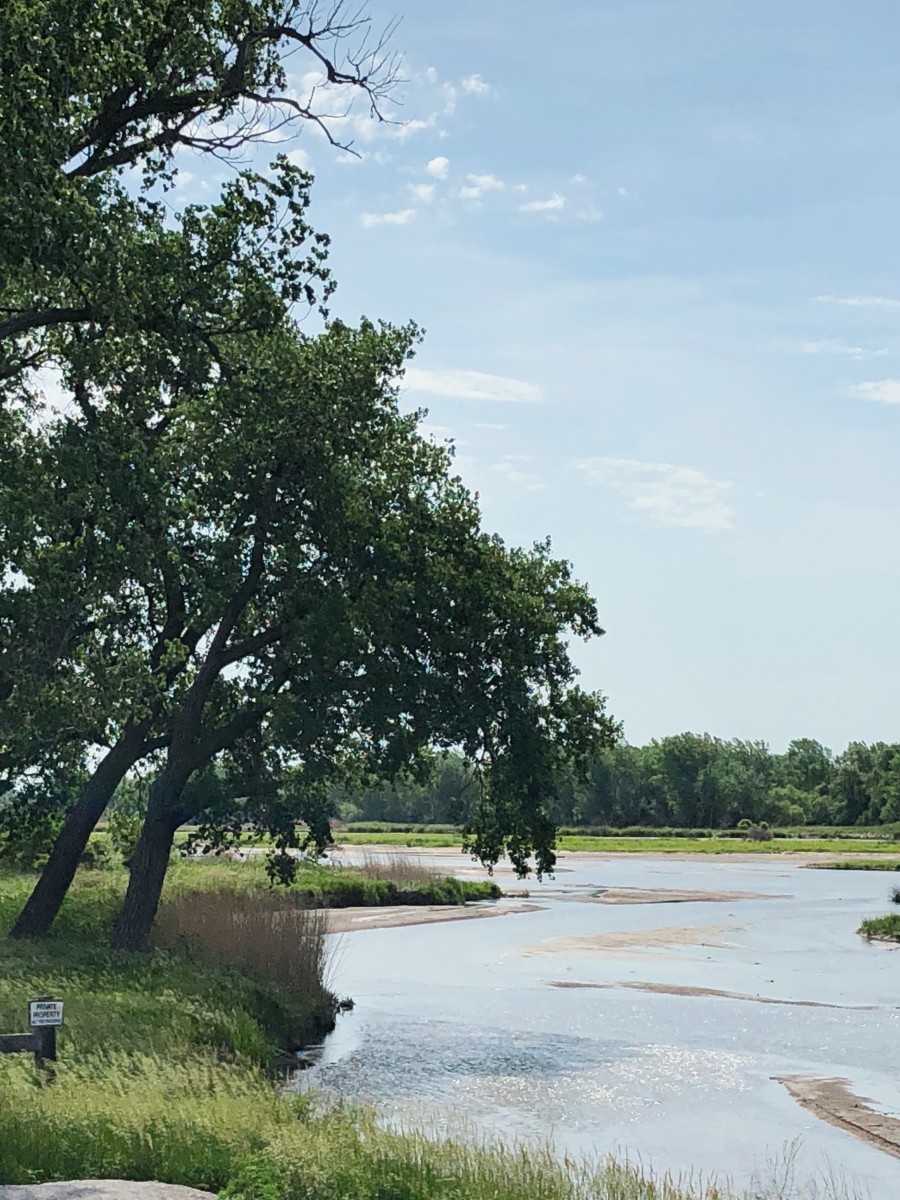 Angus Burgers & Shakes
Josh is a vegetarian and I don't eat red meat, pork, or fish, so this might seem like a weird restaurant for us to go to but Angus Burgers & Shakes had great reviews for their veggie burger and Plum Creek Farms fried chicken sandwich. Plus, they have milkshakes! Who can say no to that? While my milkshake was a little, "meh", the chicken sandwich was one of the very best fried chicken sandwiches I've had.




Fort Kearney
Fort Kearney is where the California Trail, the Mormon Trail, and the Oregon Trail all connected. It also was one of the last stops with civilization before you were fully on your own with just the trail, nature, and you. I'm a sucker for historical sights and loved getting to explore this one and learn more about the important role Nebraska played in our country's development. We were given a tour by Gene Hunt, the park superintendant who helped consult on the original Oregon Trail game!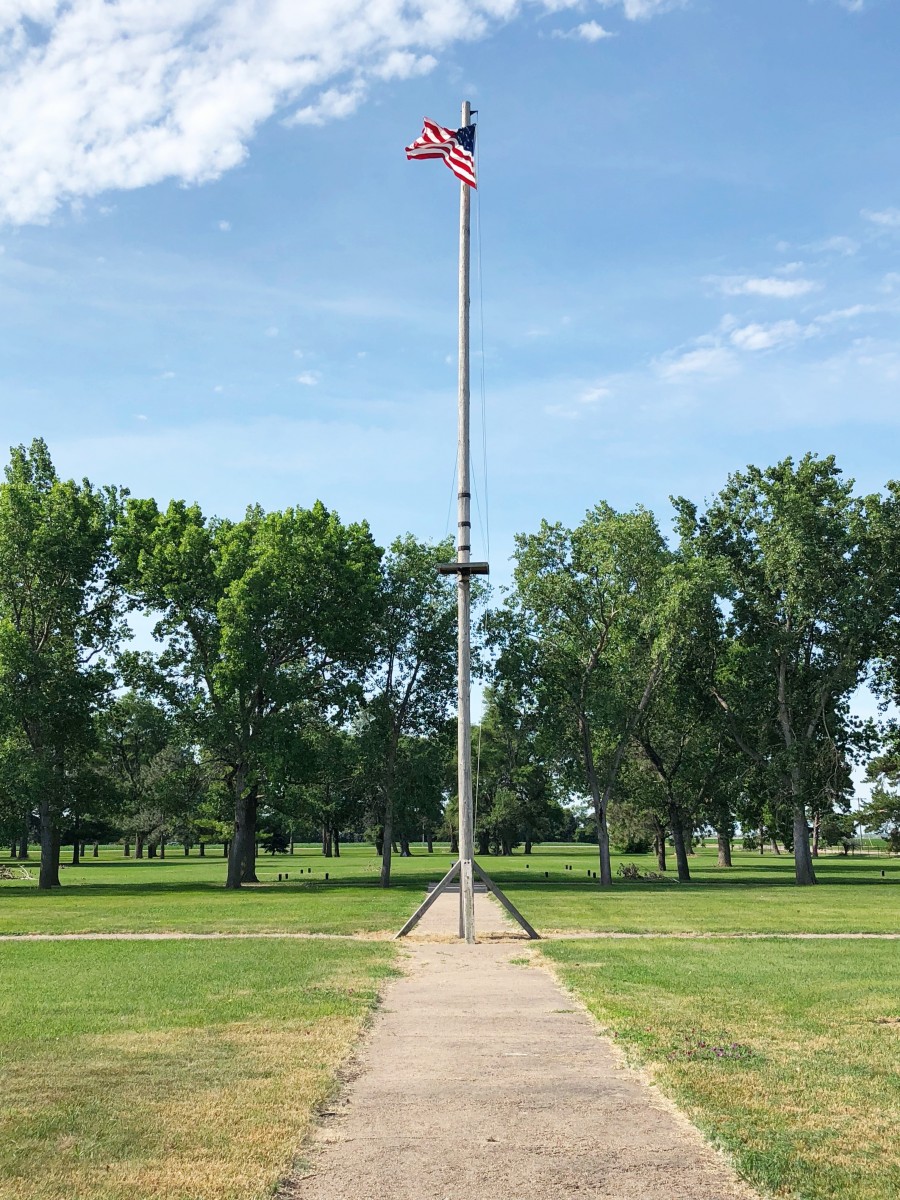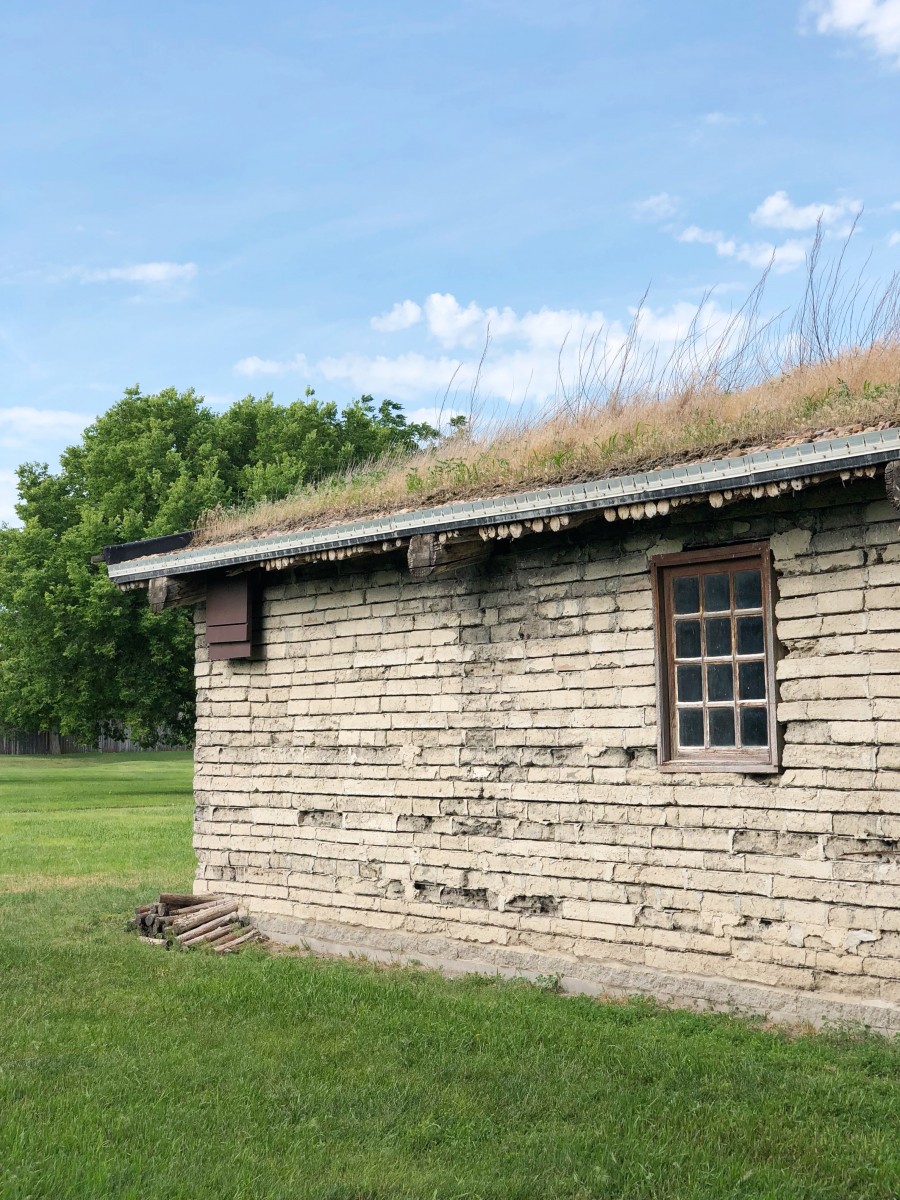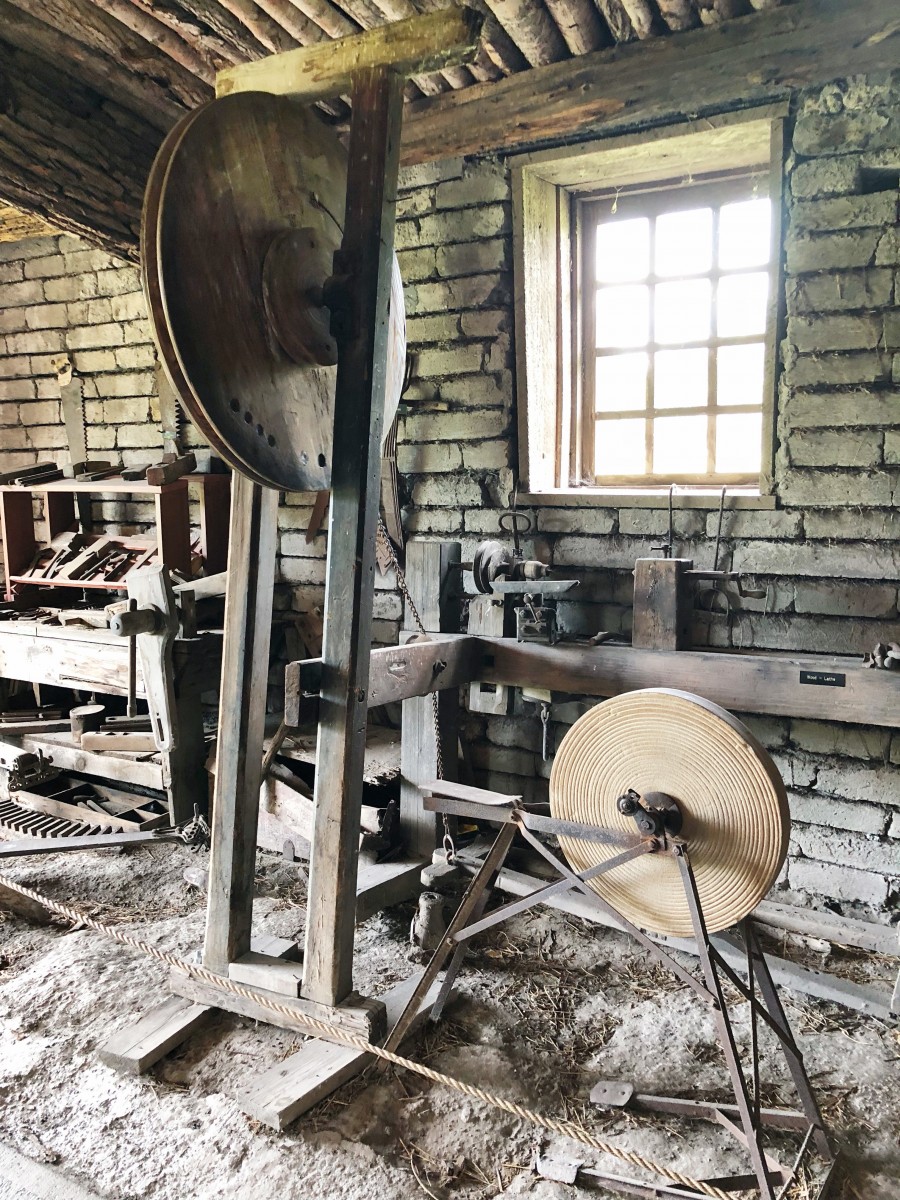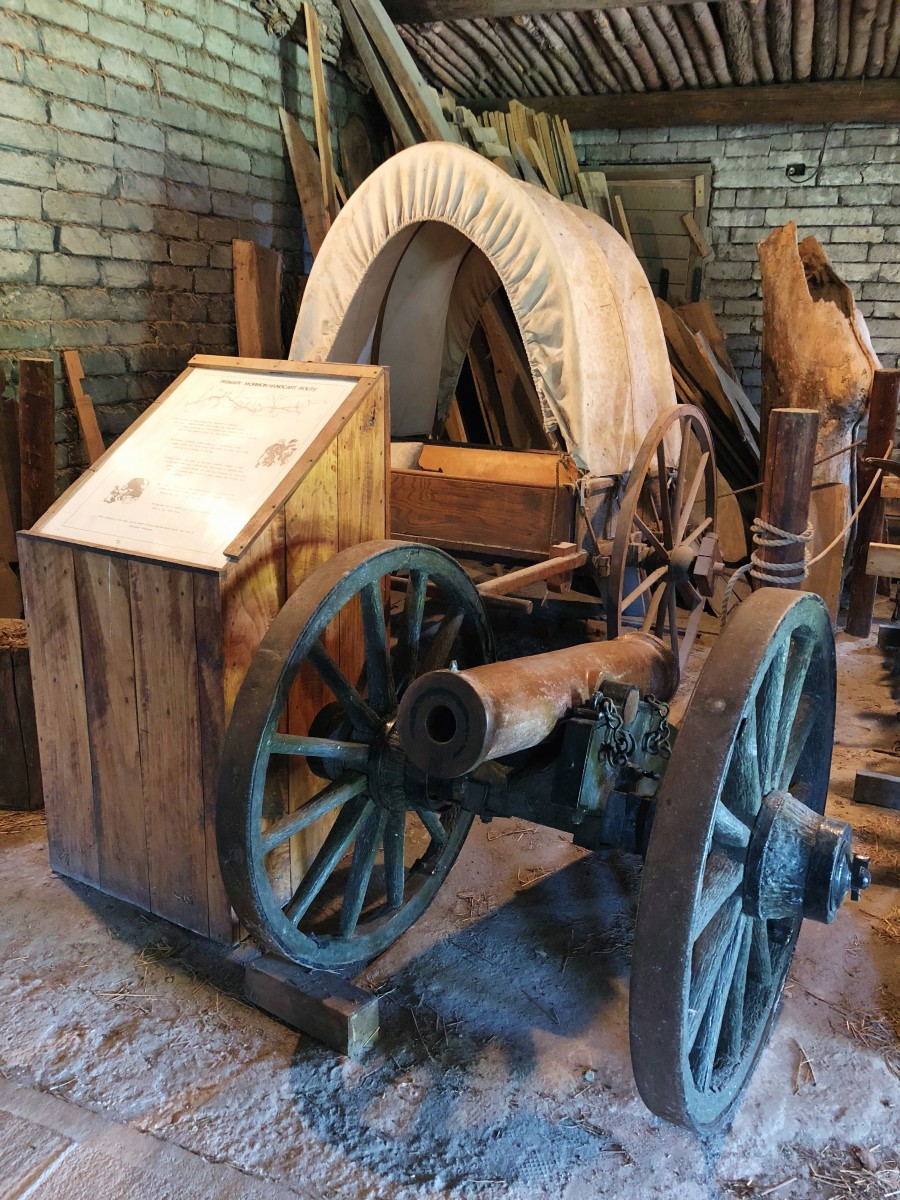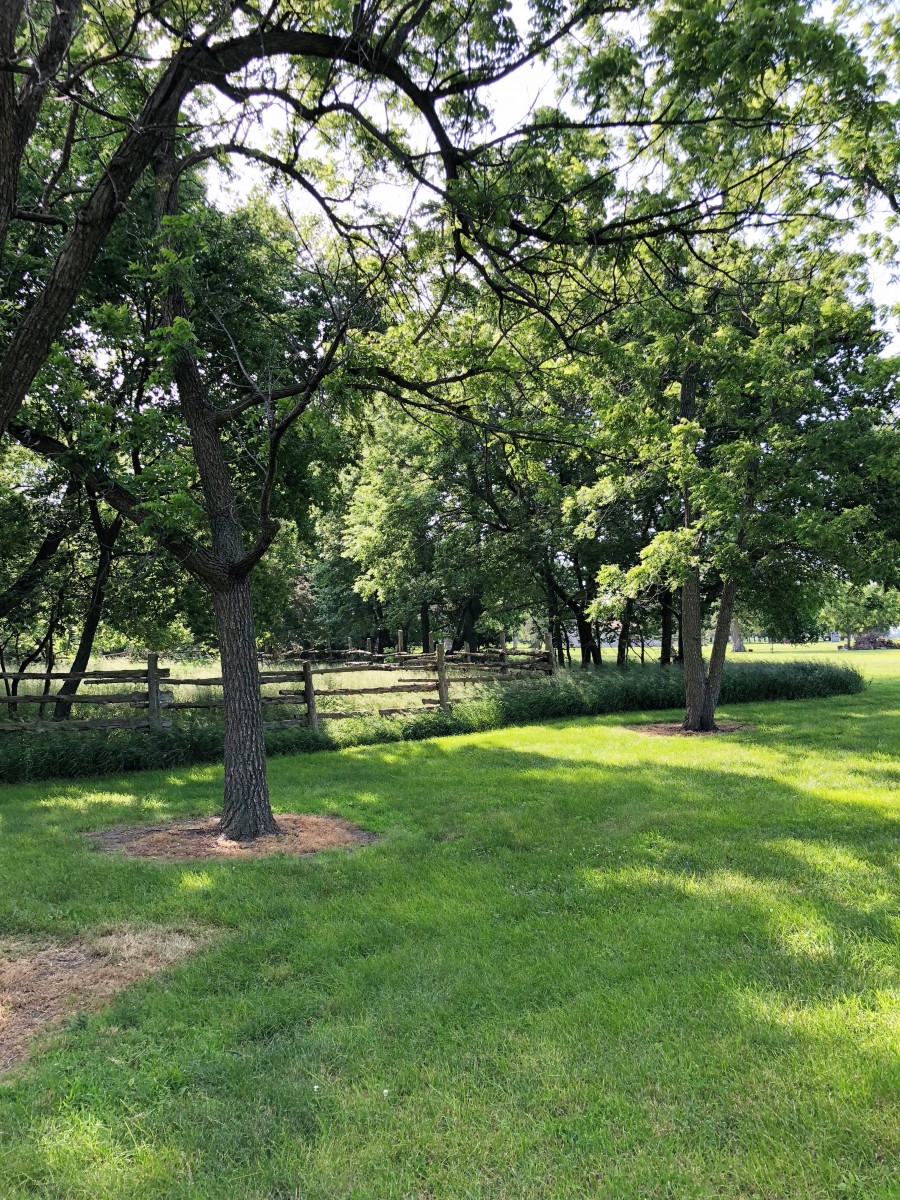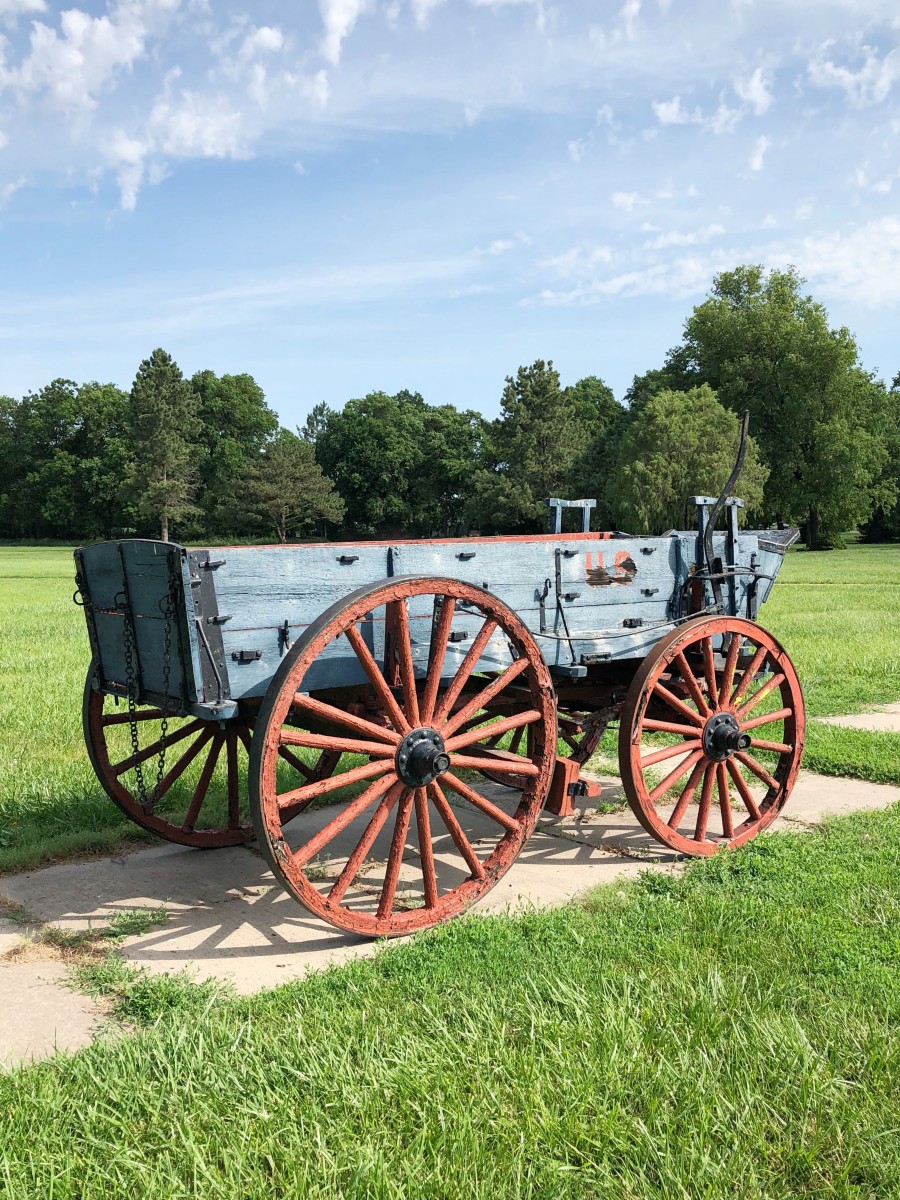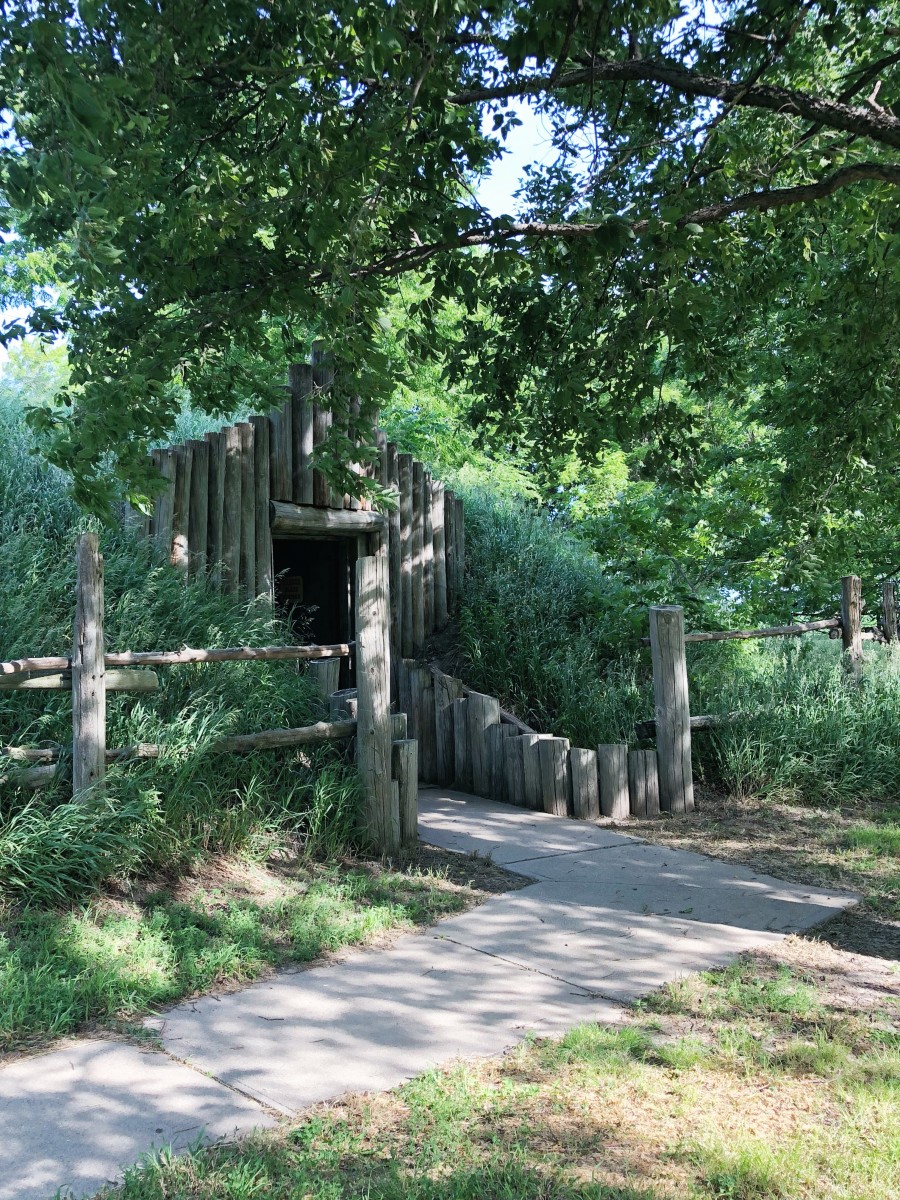 Dash: A Flippin' Sweet Joint
For flippin' sweet pizza, go to Dash. No seriously. This is some of the best pizza I've had in Nebraska. Not to mention, the decor is perfection. Oh how I wish this pizzeria was in Omaha. There is a rumor one is coming to Lincoln!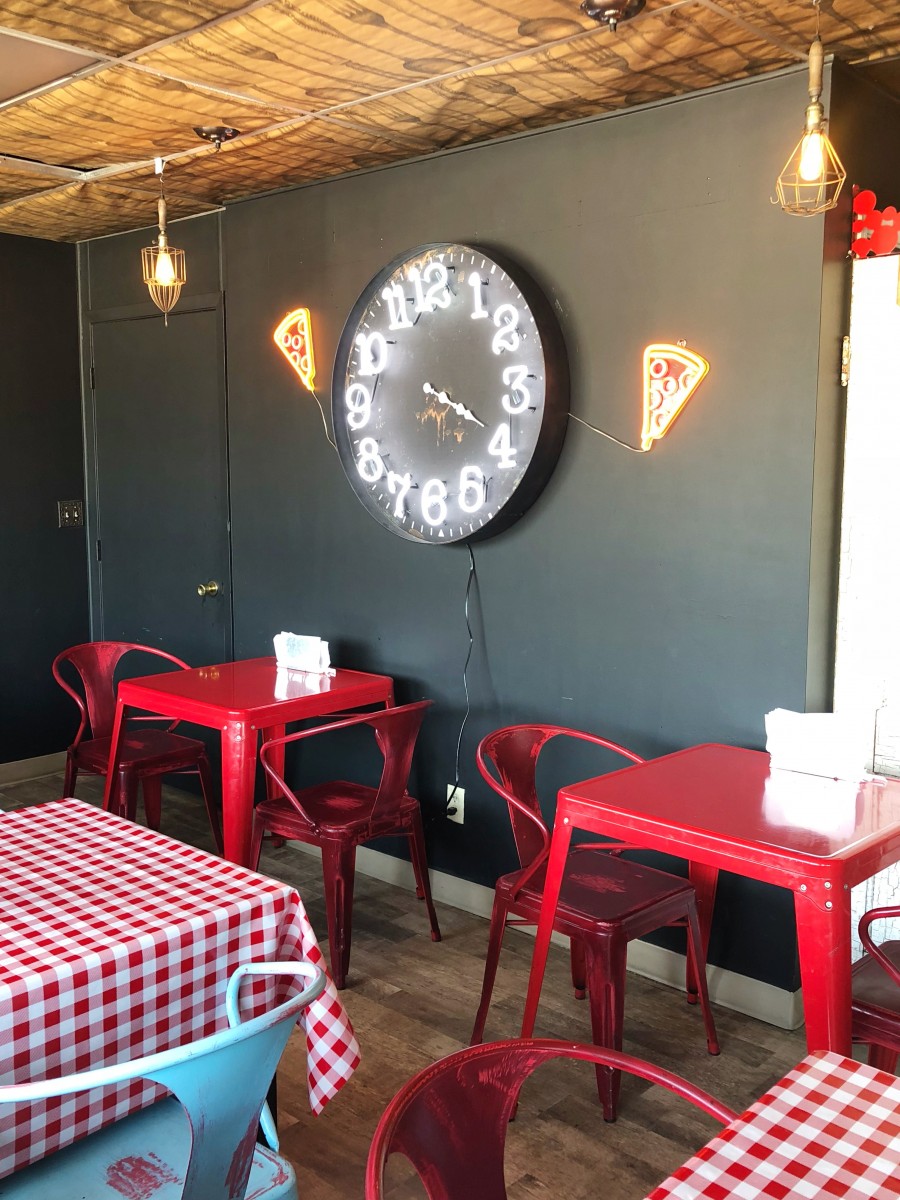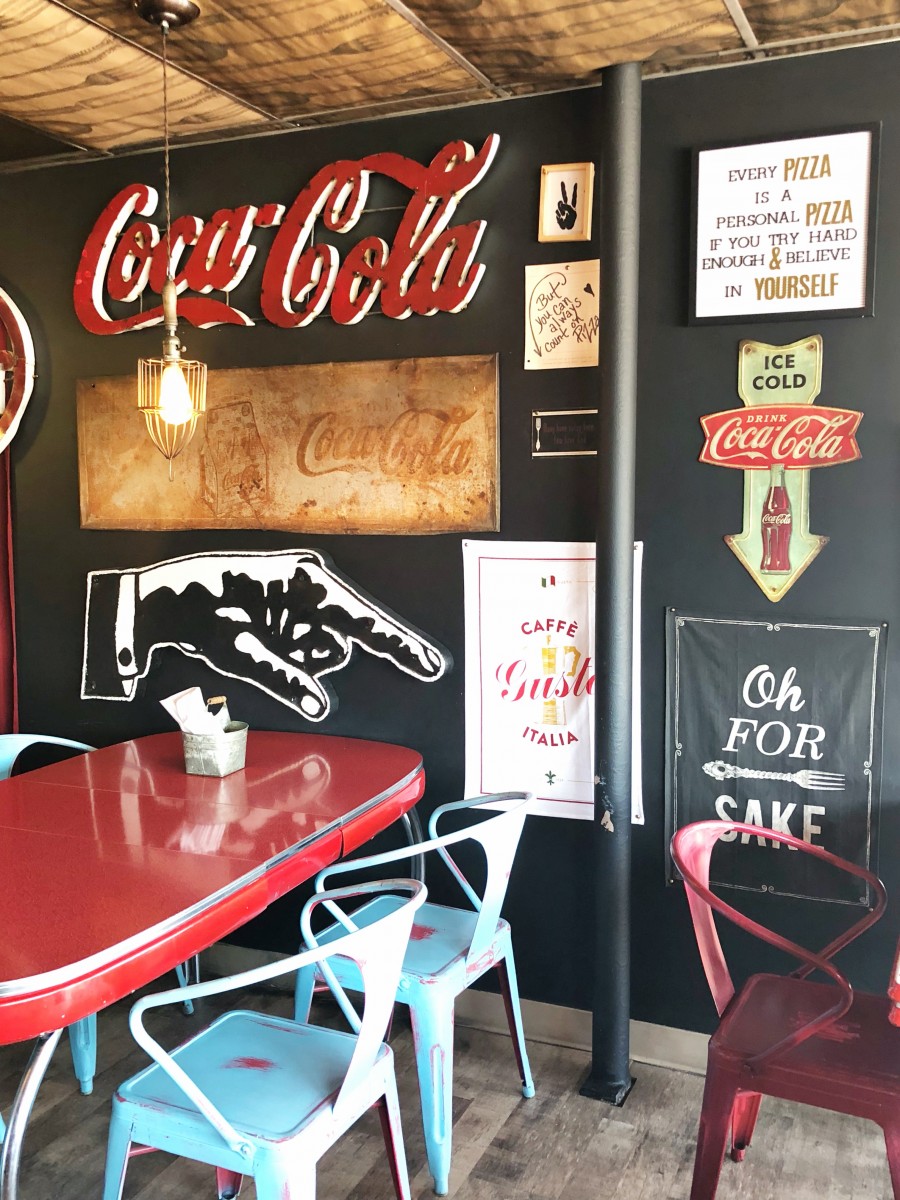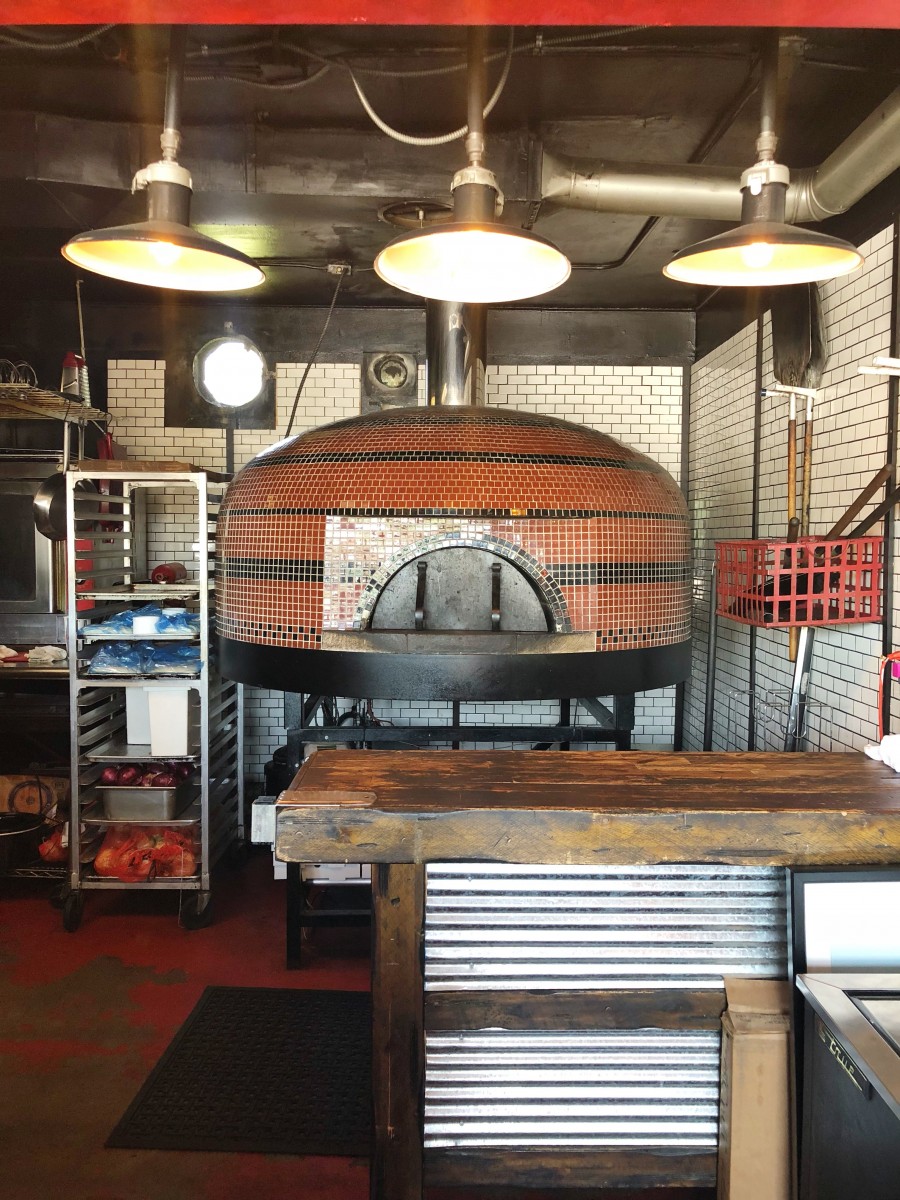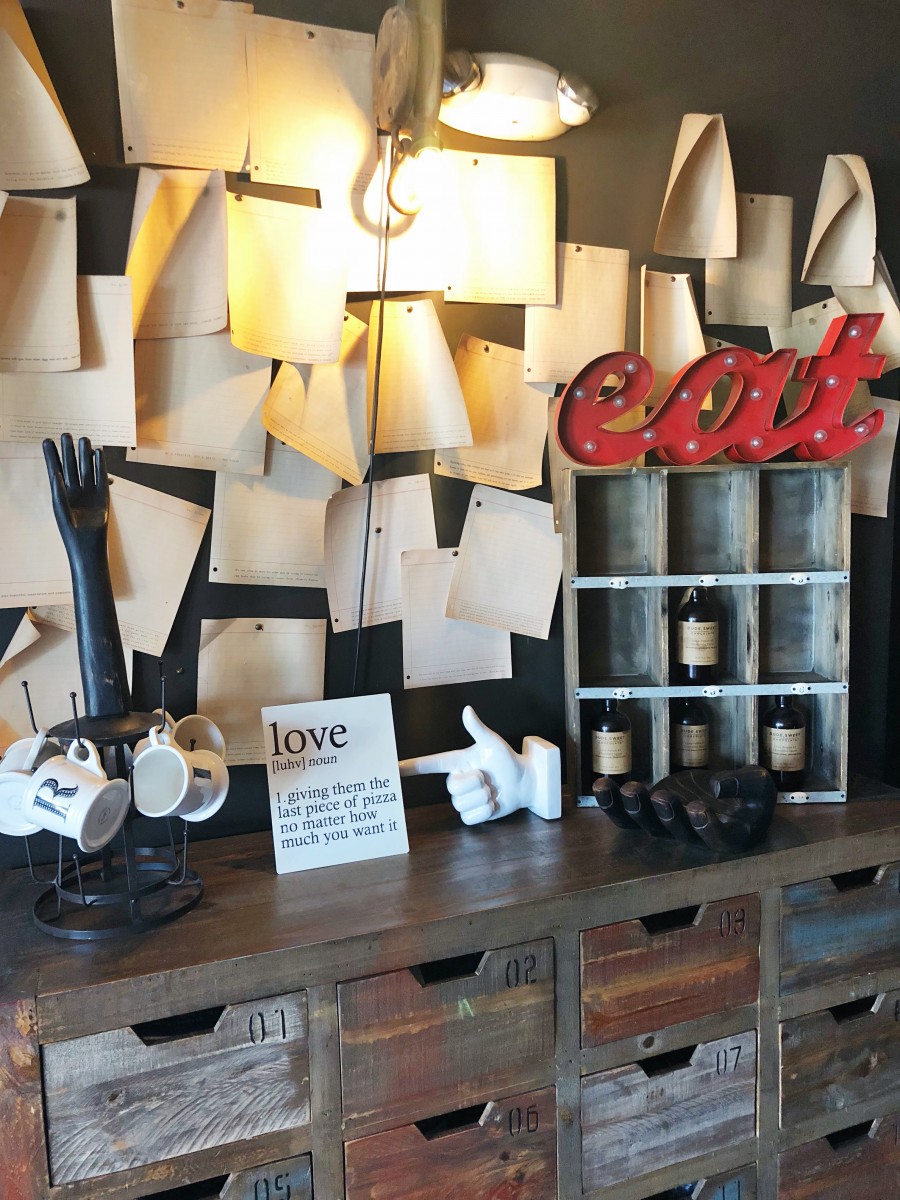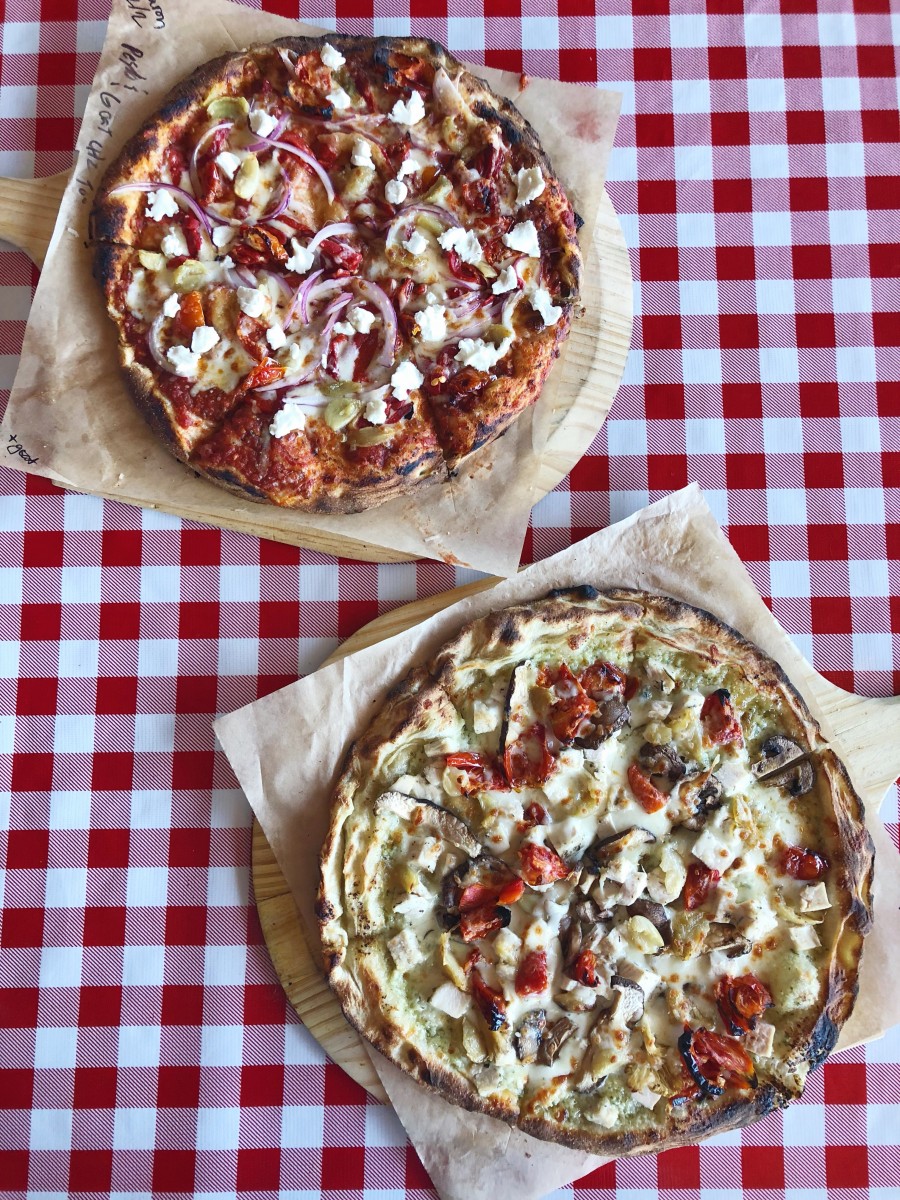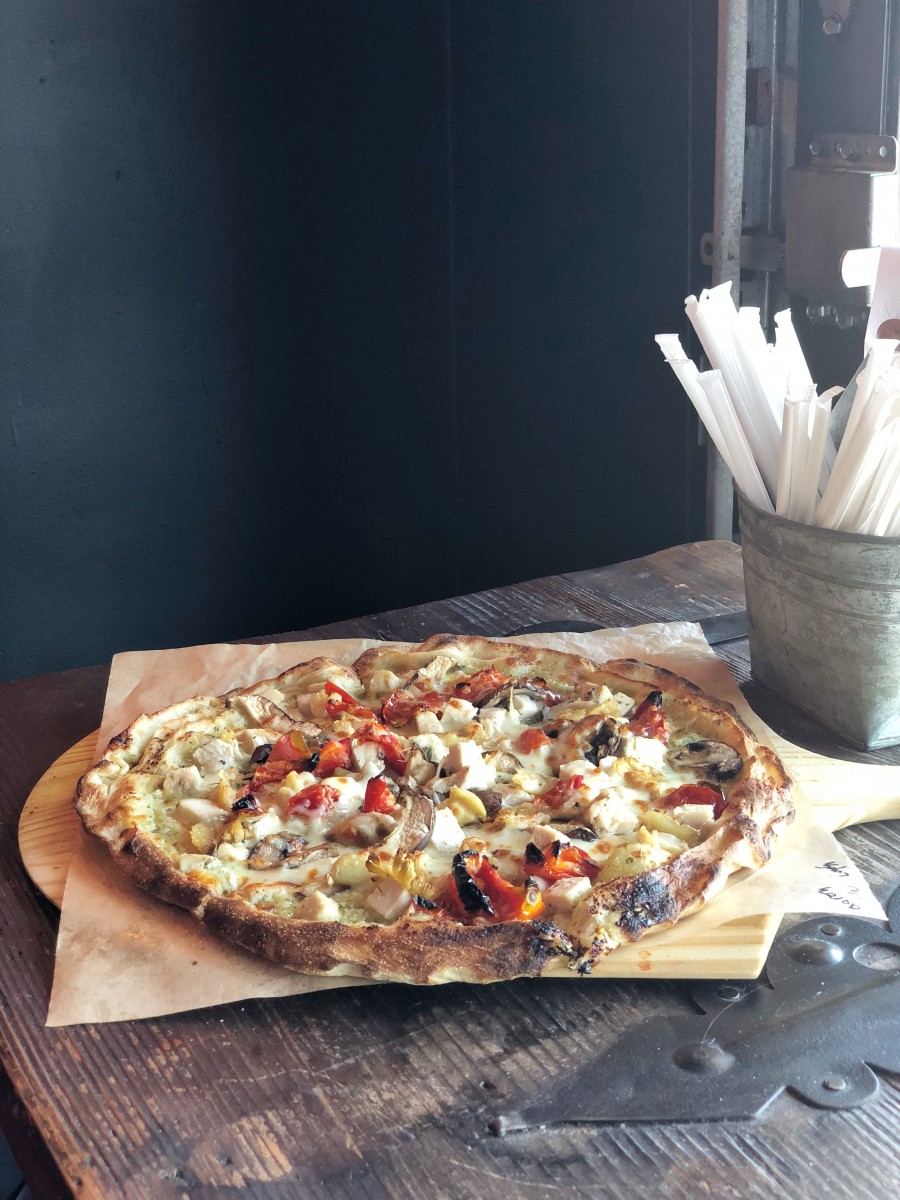 Mac's Creek Wine Bar
I love a wine tasting room. Mac's Creek was a lot of fun and their rosé is pretty dang delicious.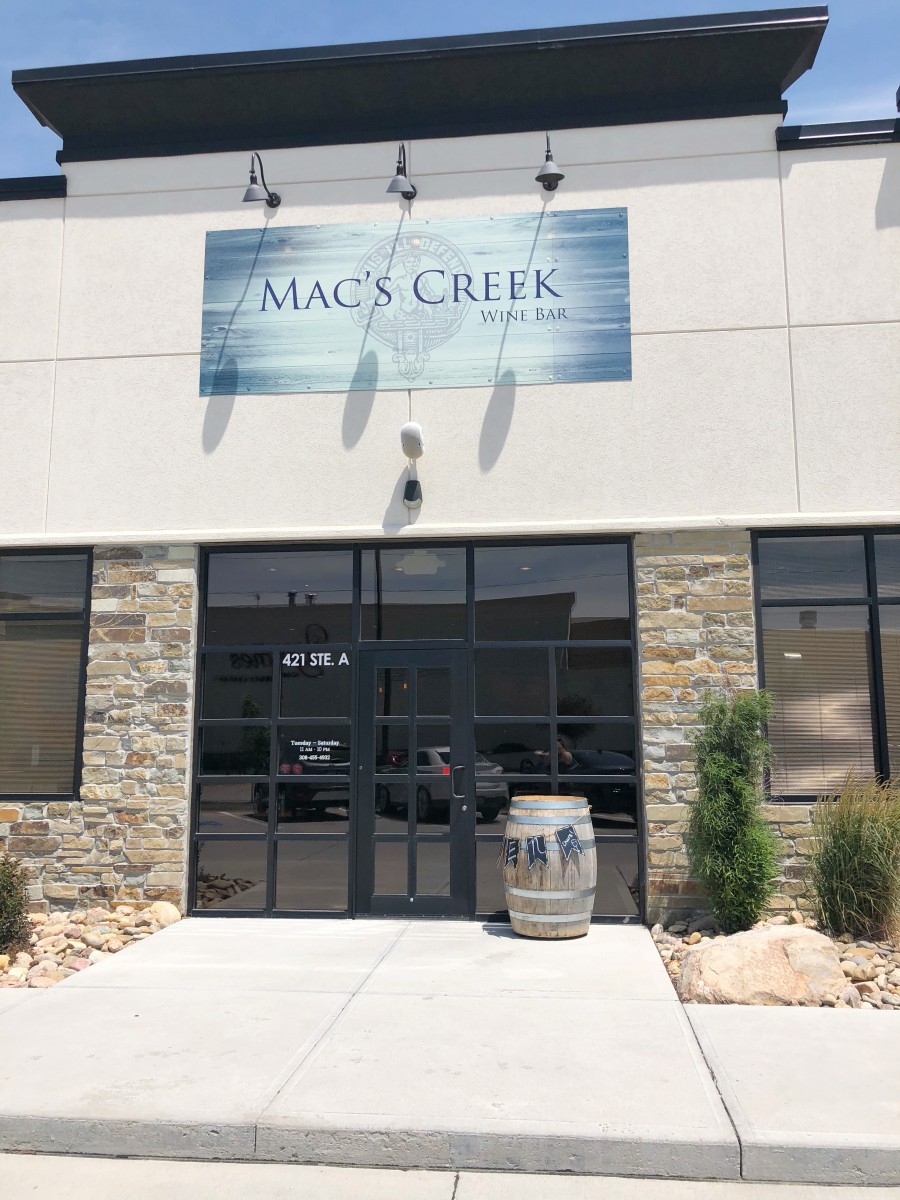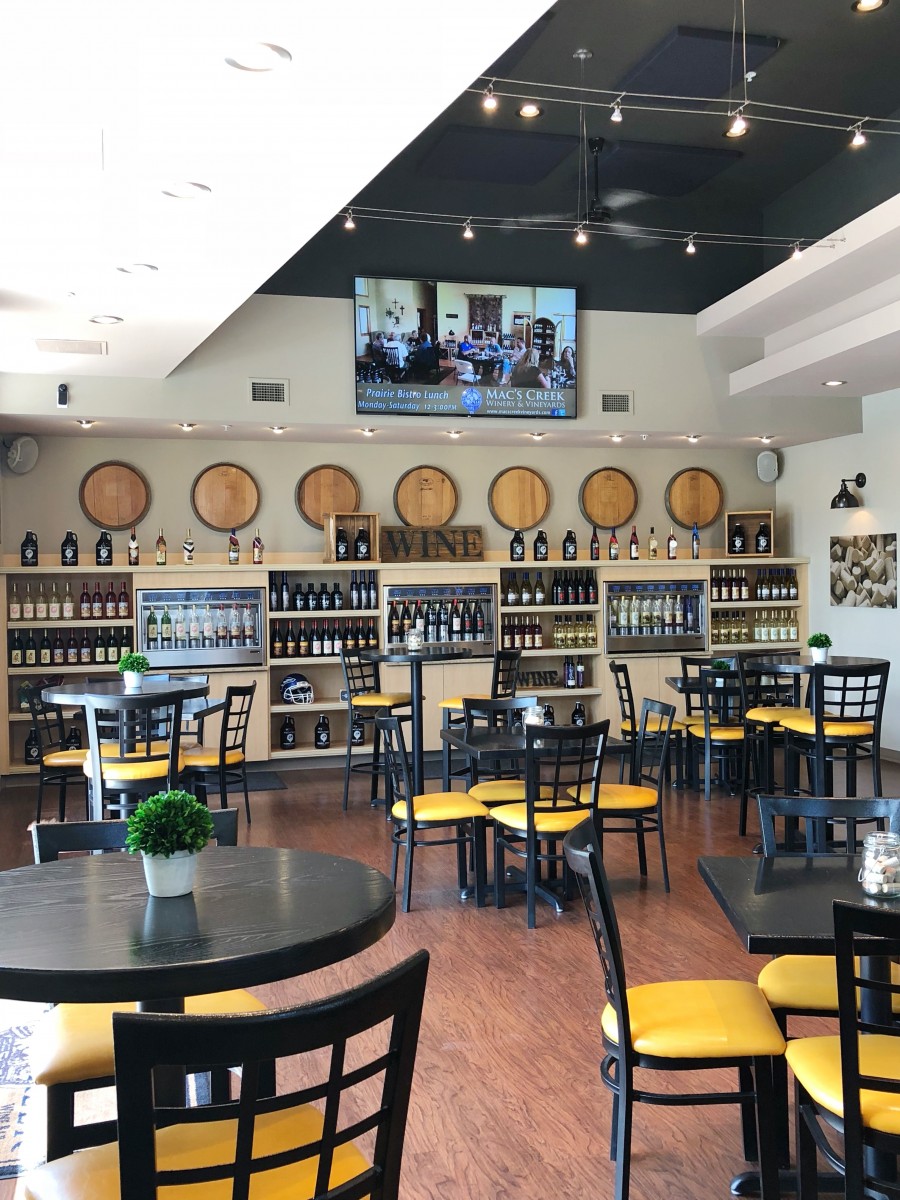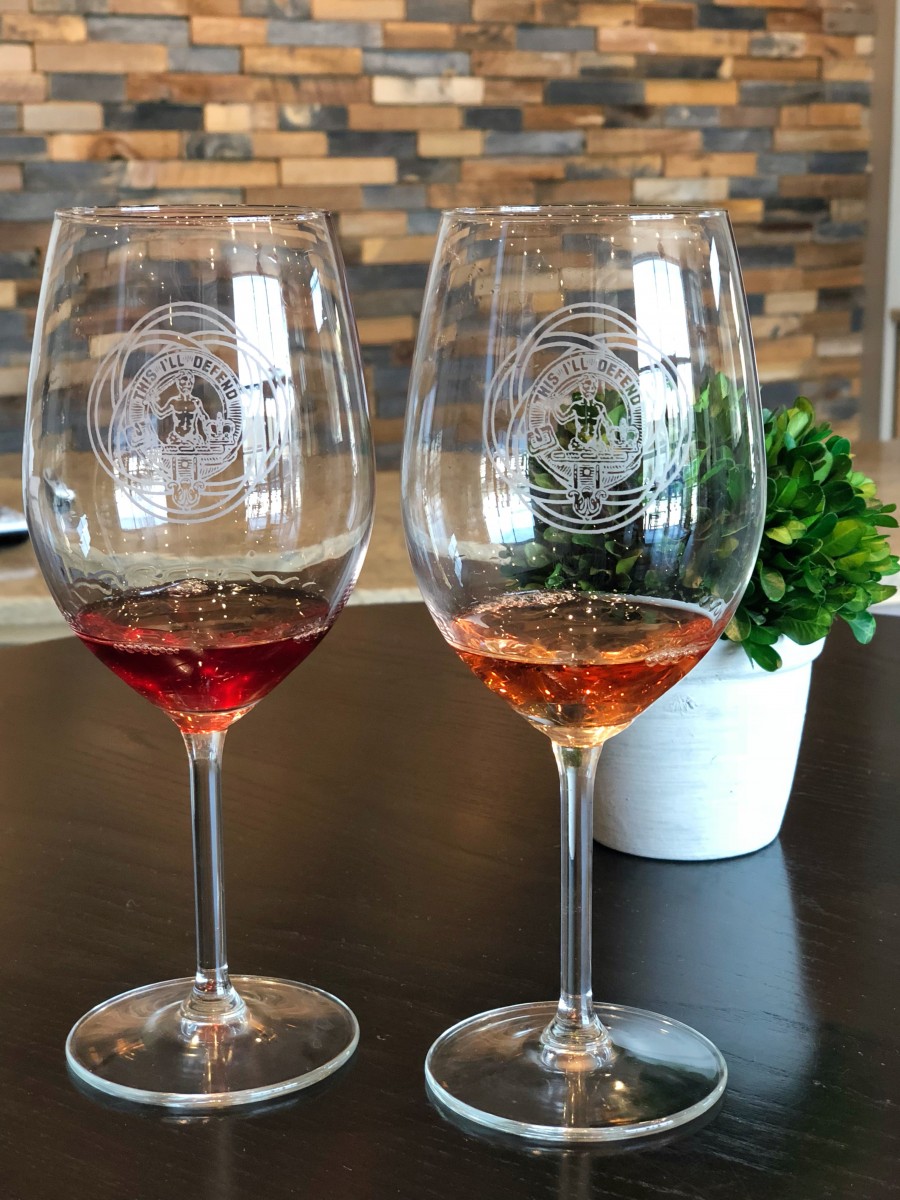 Cunningham's Journal on the Lake
We continued our drink tour across the street at the newly opened CJ's on the Lake. This place had opened the night before we got there. Another place I wish was in Omaha so I could drink their delicious moscato sangrias and laze the days away on their patio overlooking the lake. They have another bar downtown that is a completely different scene but a lot of fun for music performances at night.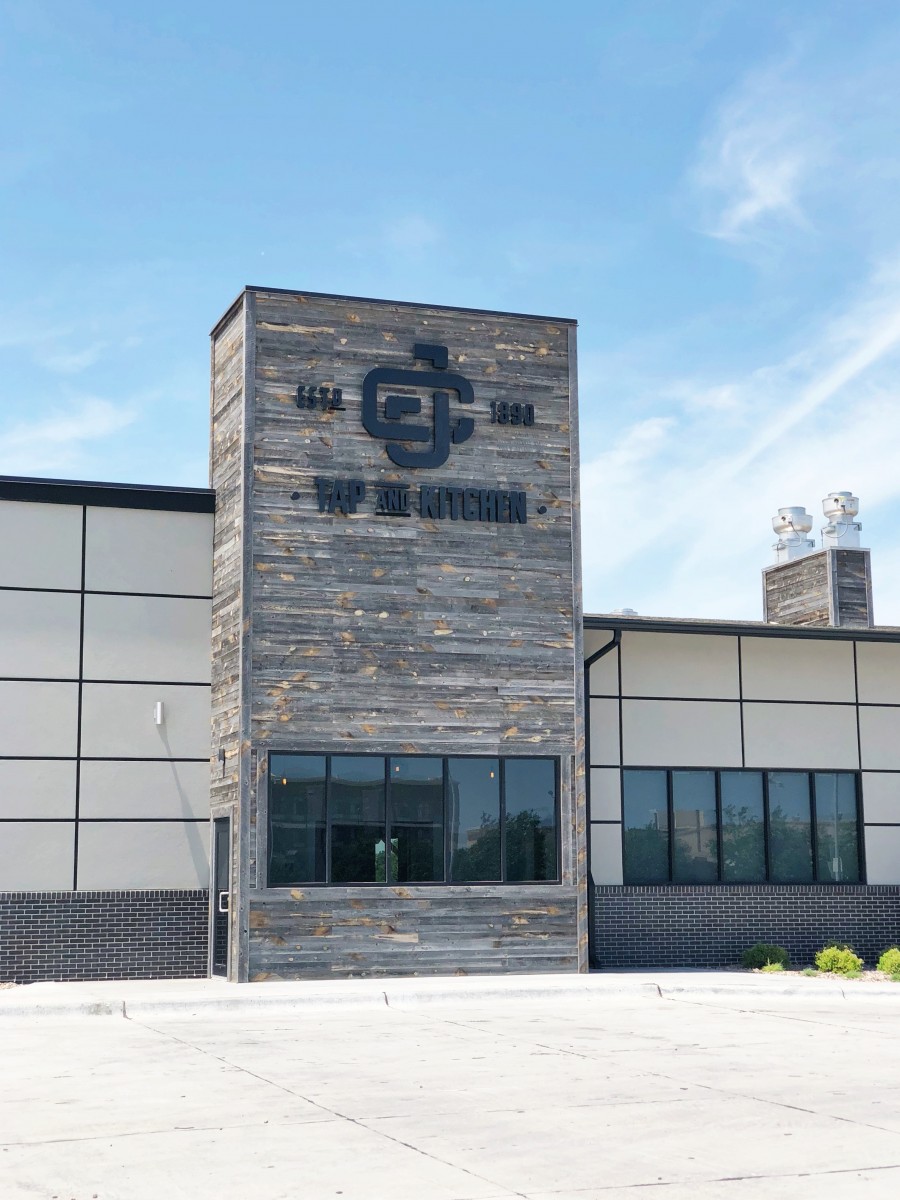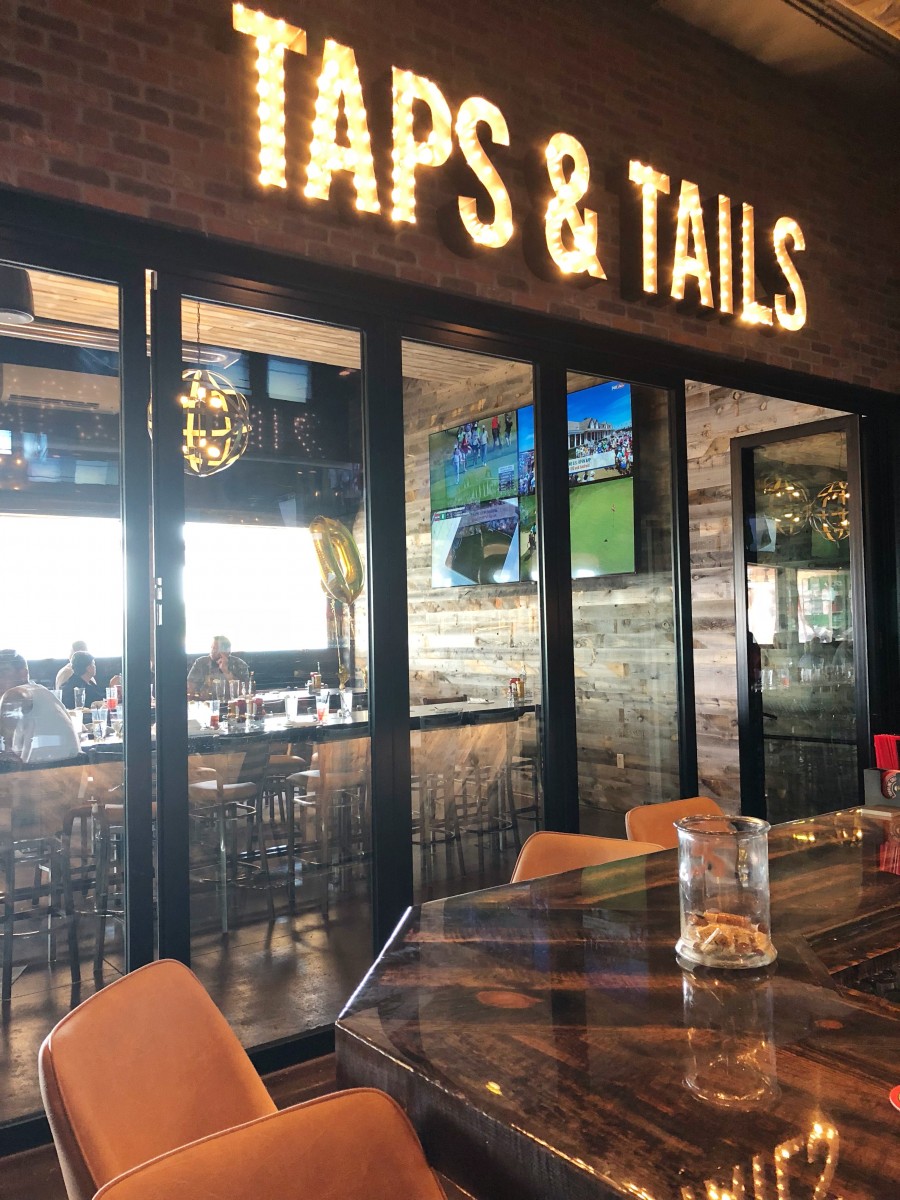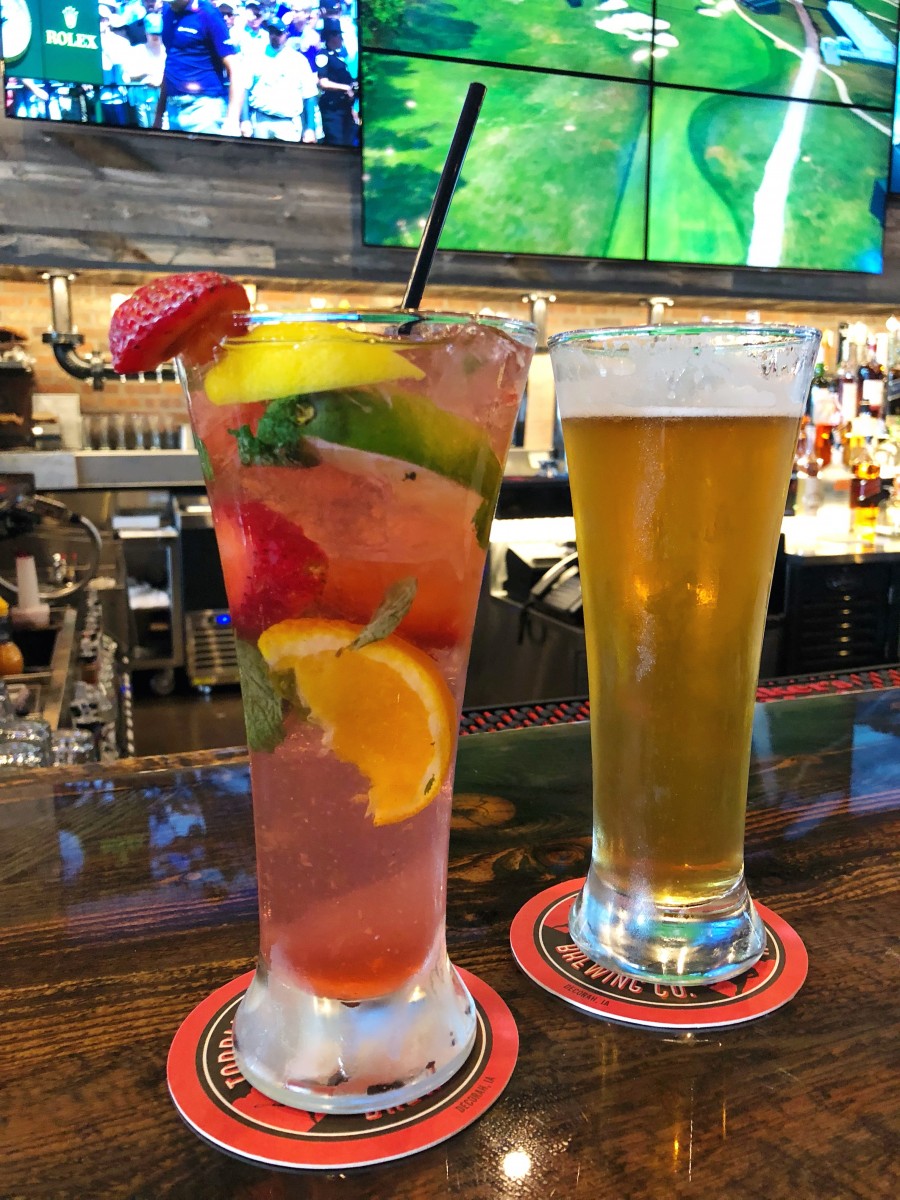 MONA (Museum of Nebraska Art)
I love art museums and really loved visiting the MONA, a free art museum filled with Nebraska artists. Art museums always make me wish I was more creative. I'd love to be able to make something with my hands.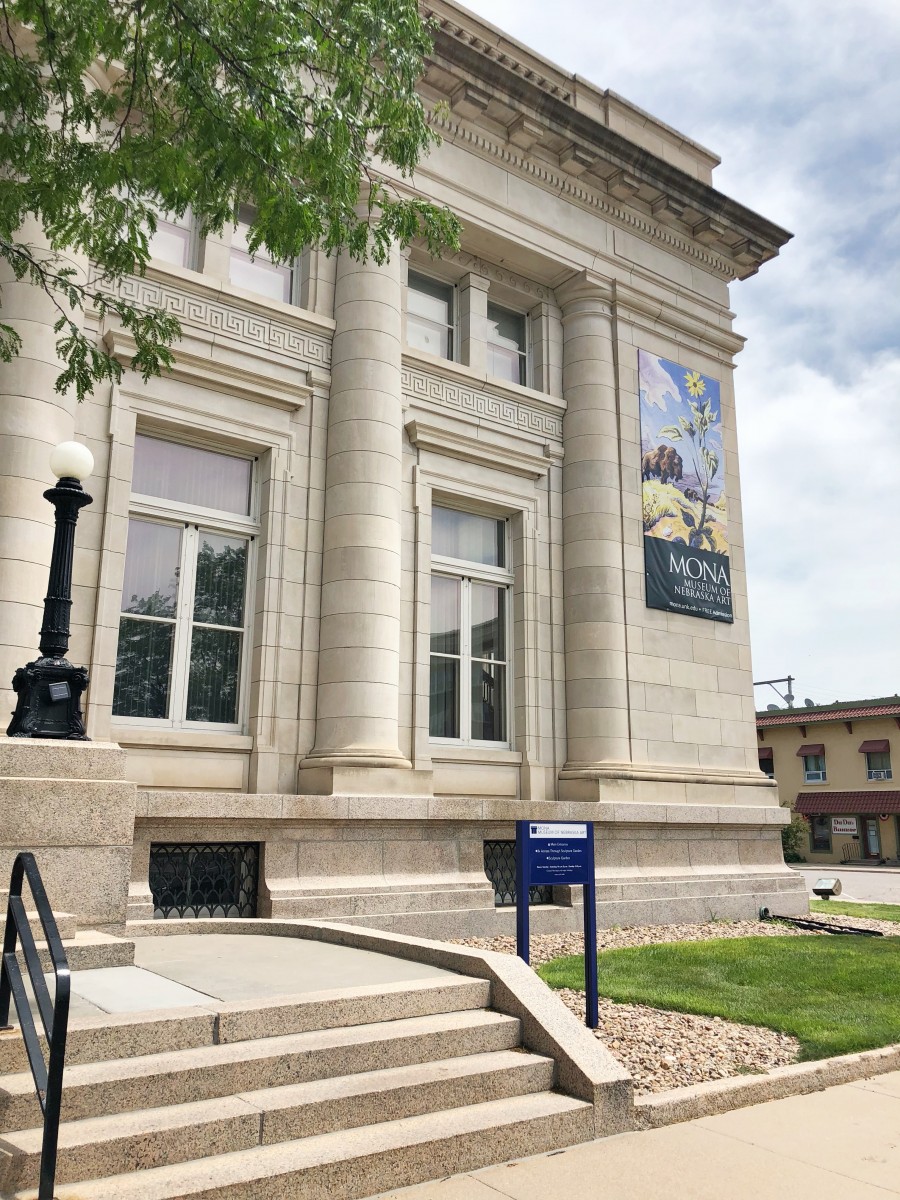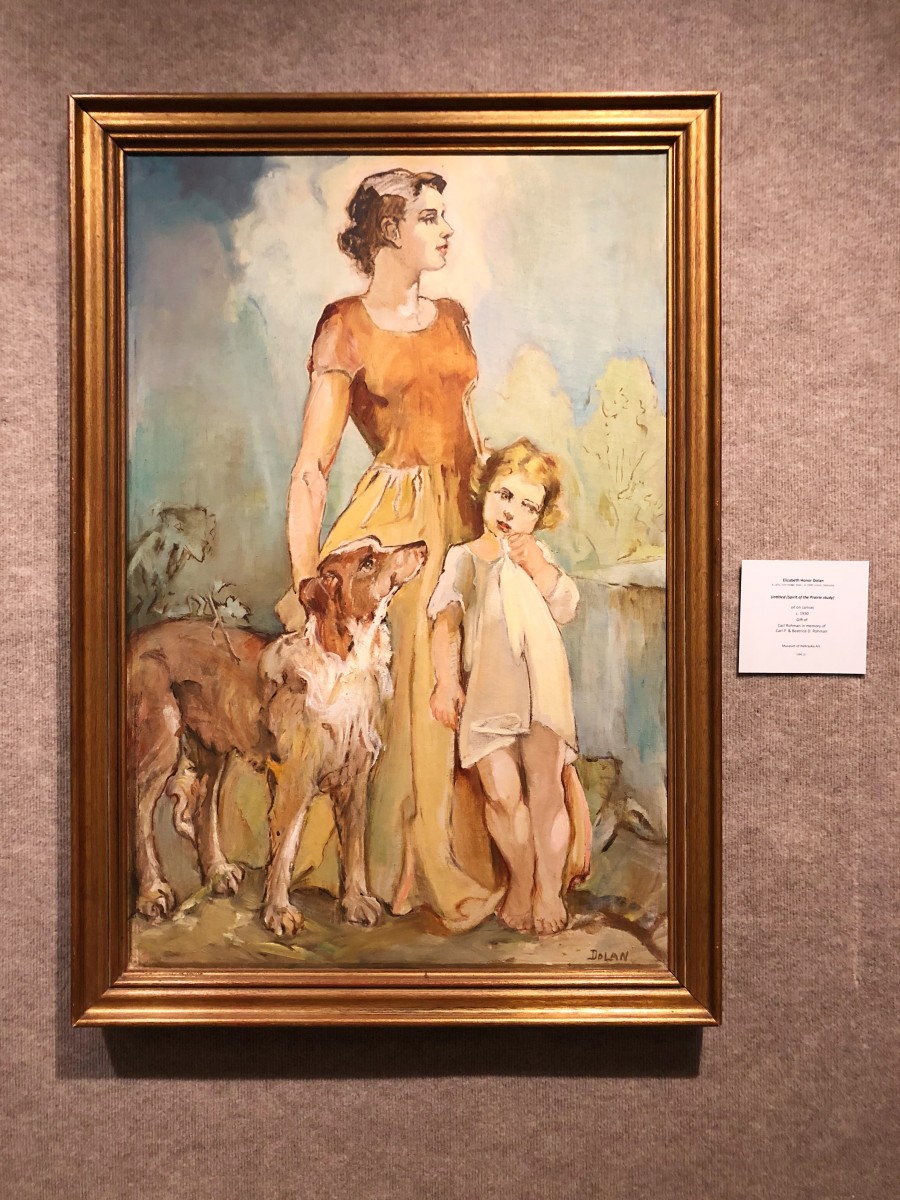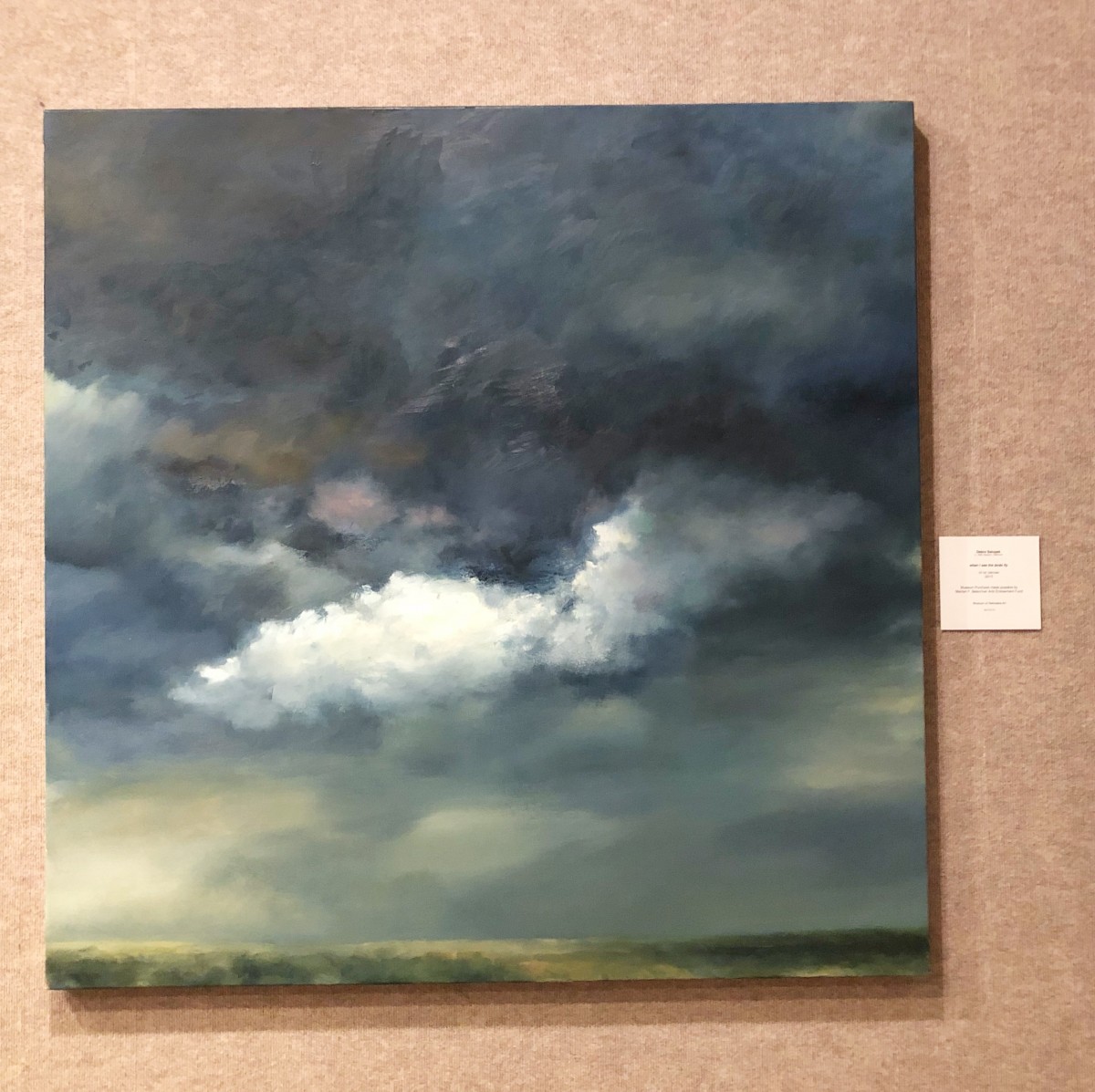 I am in love with this skyline. I saw the artist is still alive so I googled how much her paintings go for. Unfortunately, at $4,000 a piece it's probably going to be a while until I own something like this in my house.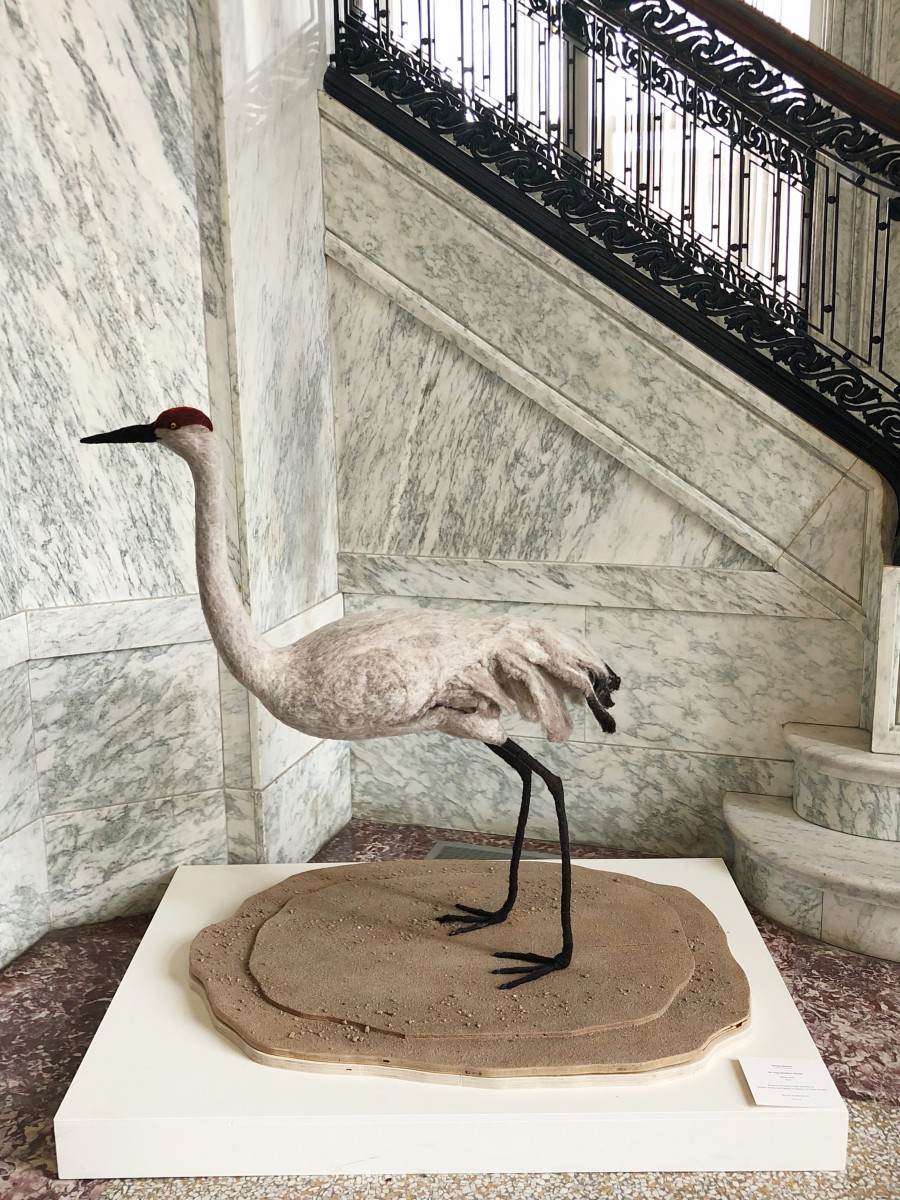 The famous sandhill cranes.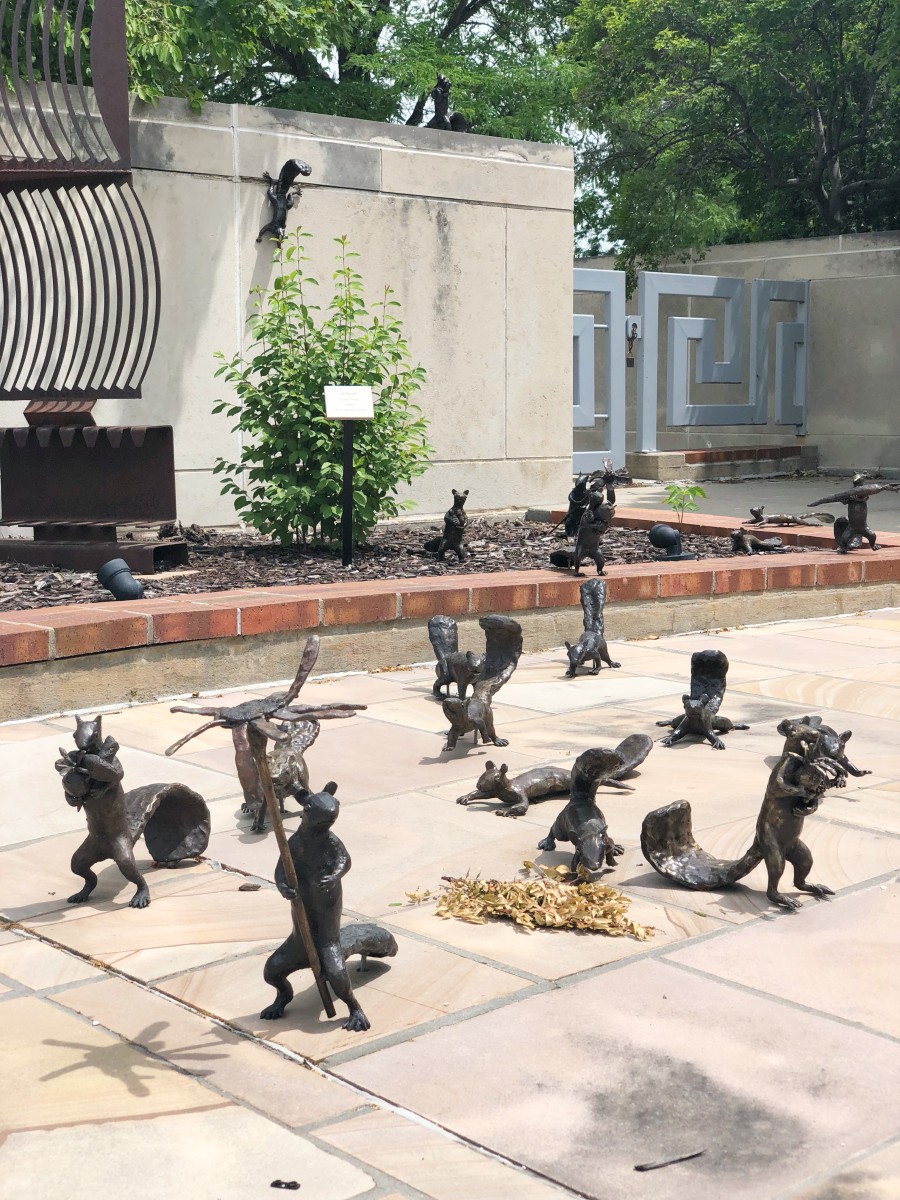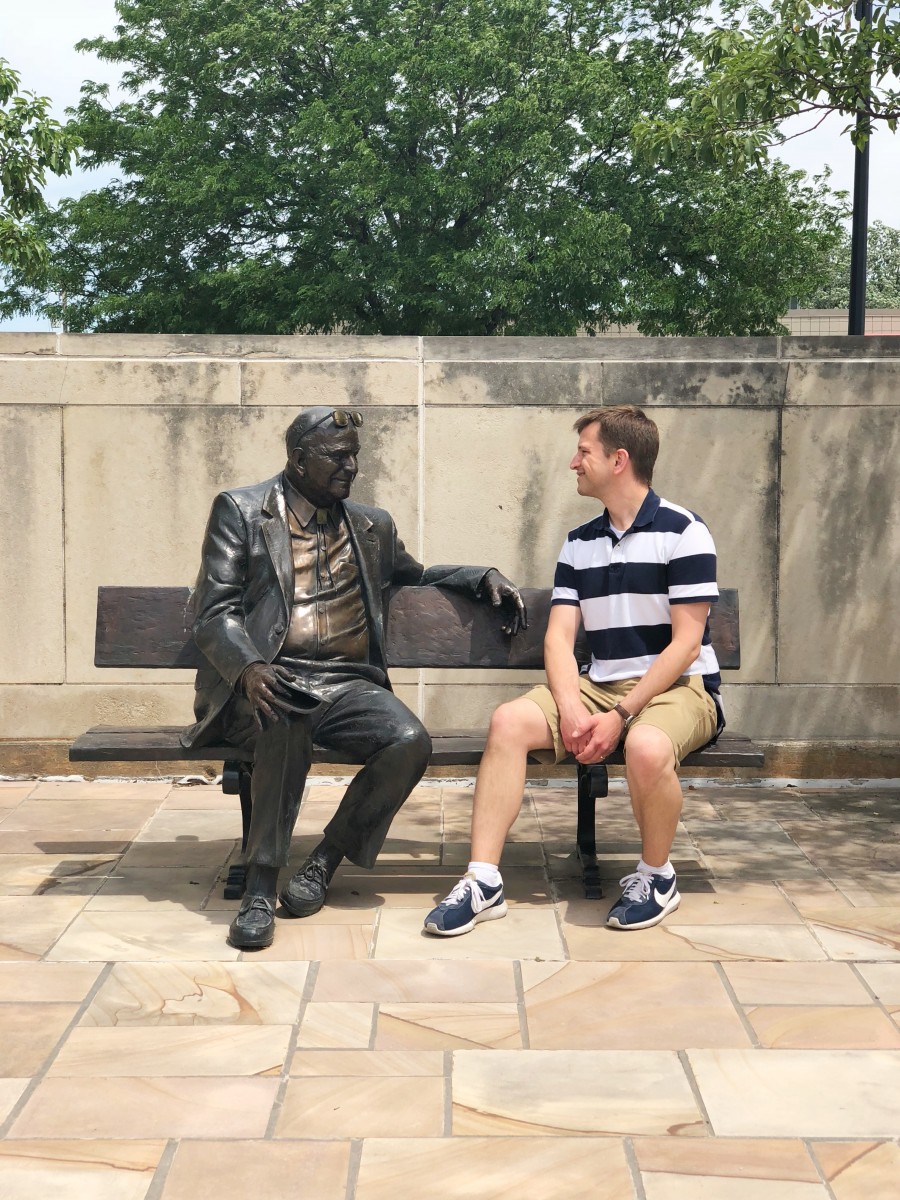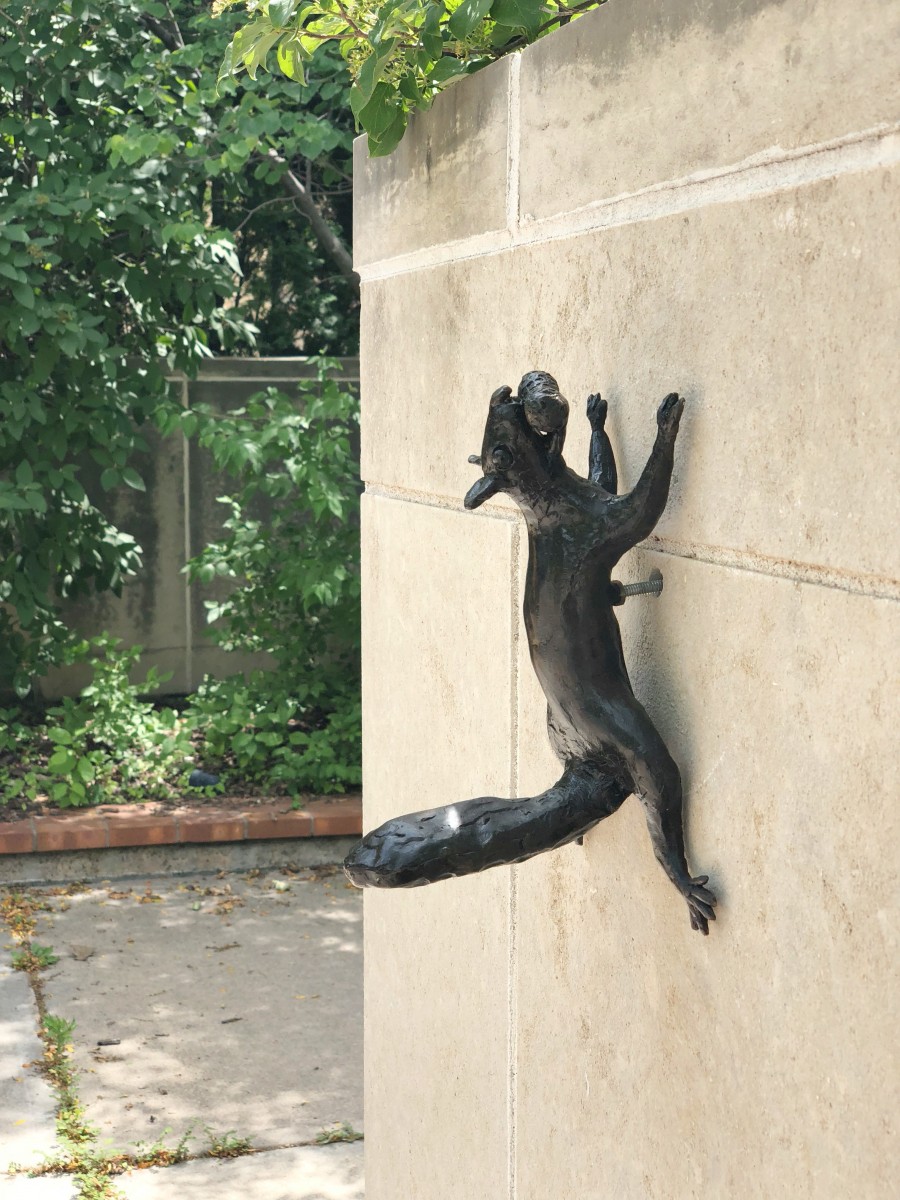 Squirrel!
Kitt's Kitchen and Coffee
I'm a sucker for a good coffee shop and Kitt's did not diasspoint. They make all their own syrups in house. Their chocolate mocha was just what we needed to cool off and rejuvinate after walking around downtown in the hot summer heart.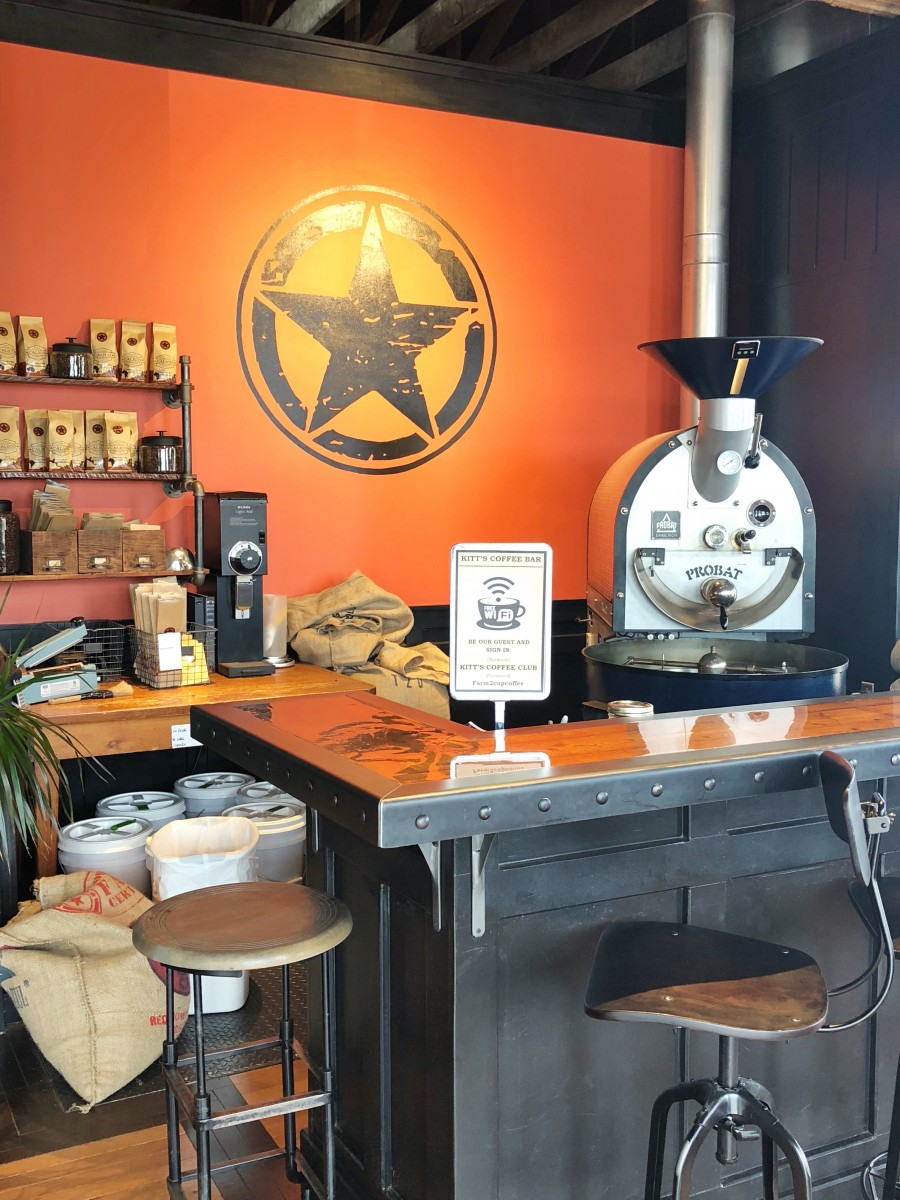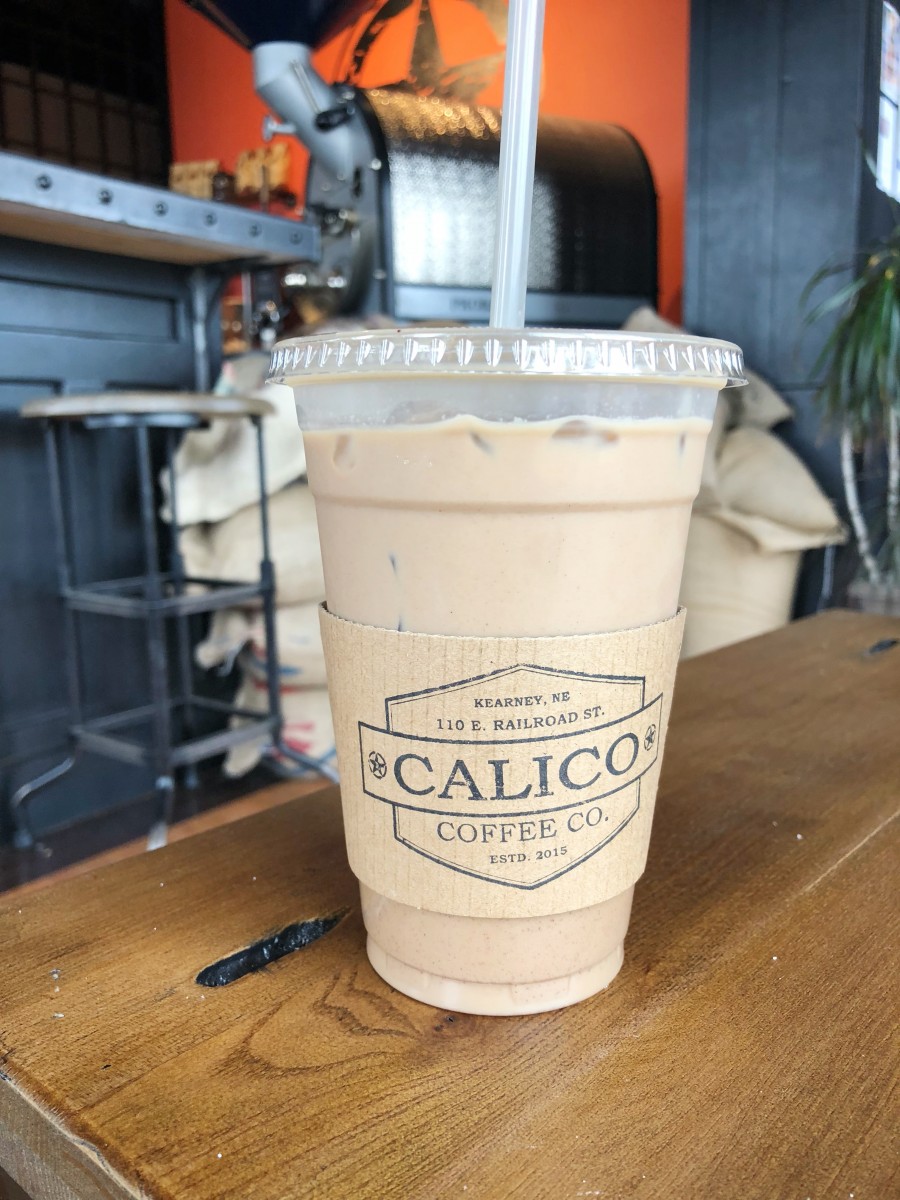 The Archway
We first passed under The Archway on our trip to Estes Park last year. We had no idea what it was but thought the archway was really cool. You guys, if you are driving through Nebraska this attraction is a must do.
Some of the same Imagineers that built attractions at Disney World built this. You are able to see recreations of what we learned about the Oregon Trail at Fort Kearney, and explore the history of transportation in America from wagons to trains to cars.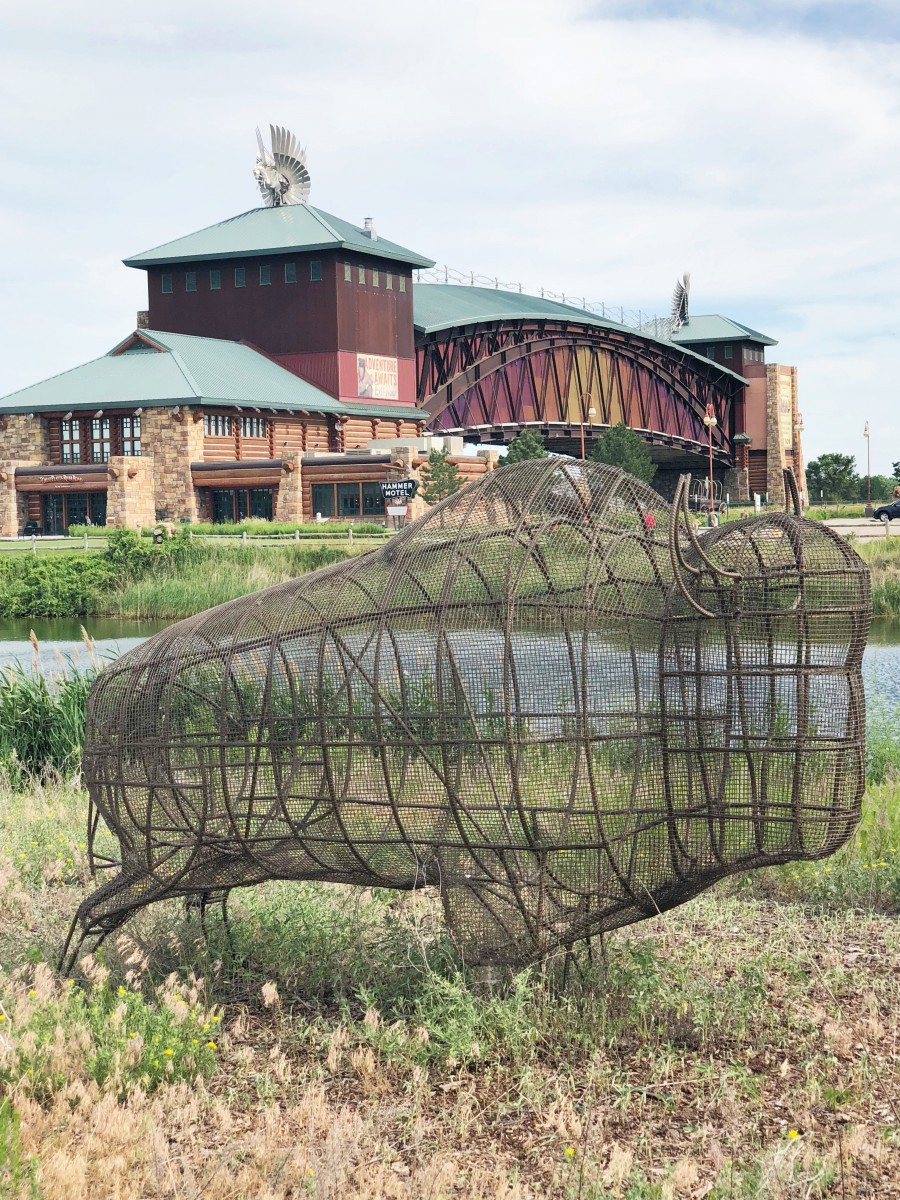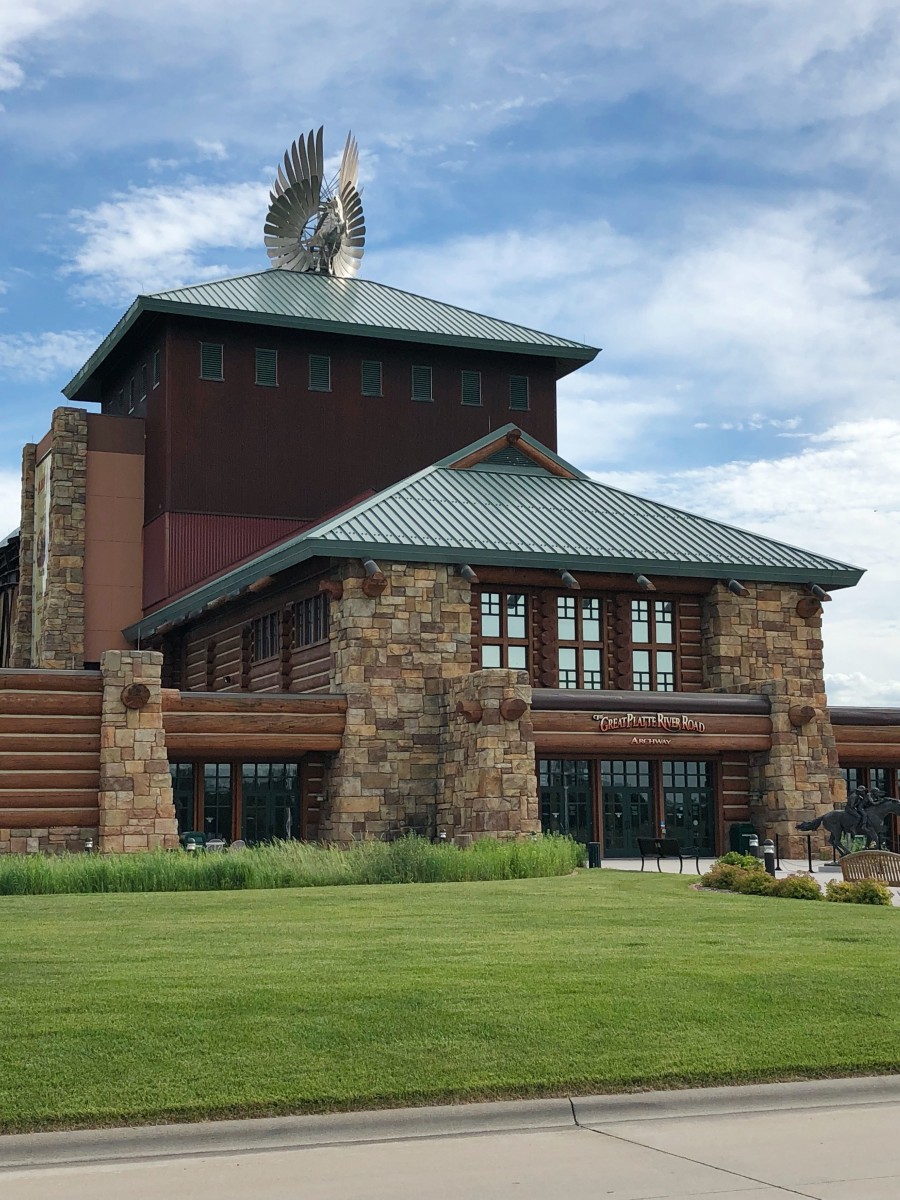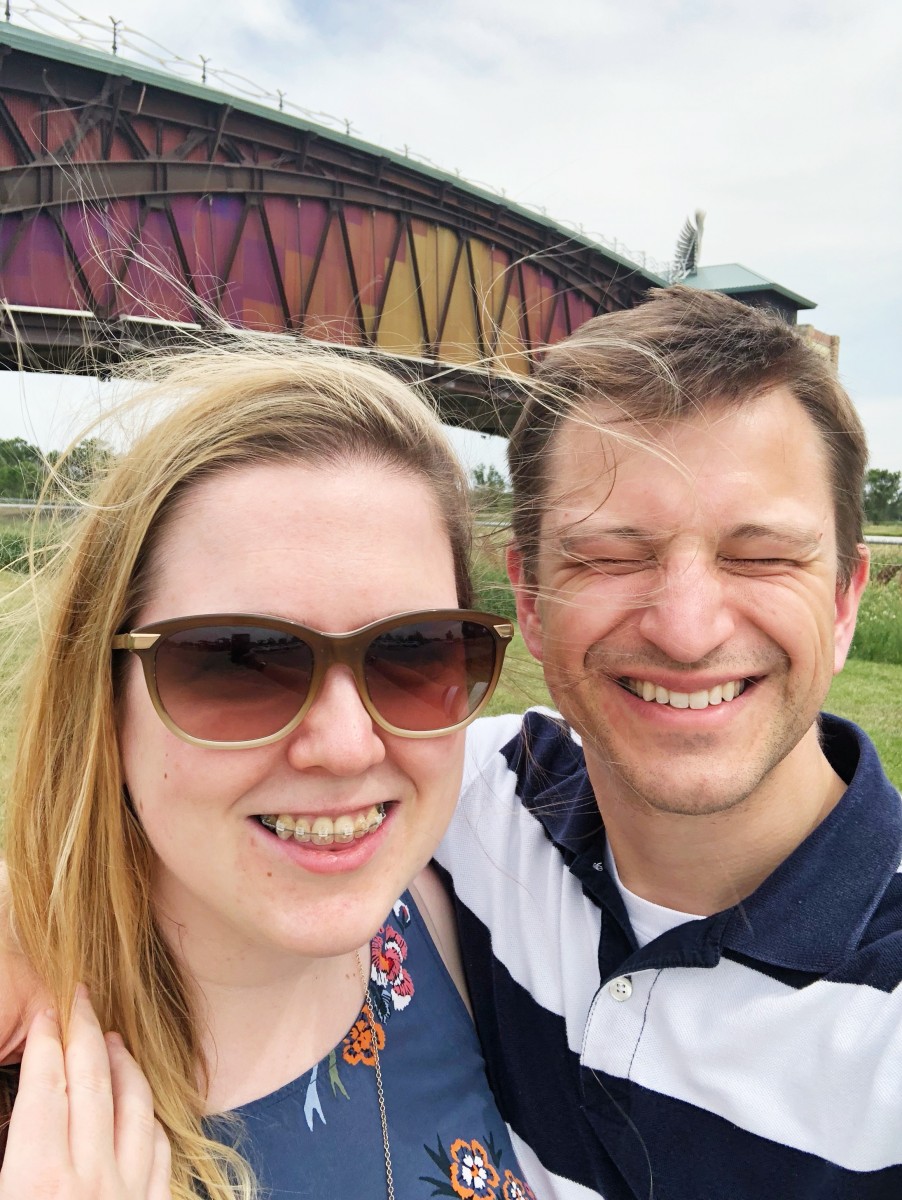 When you try to take a selfie but are dealing with Midwest wind.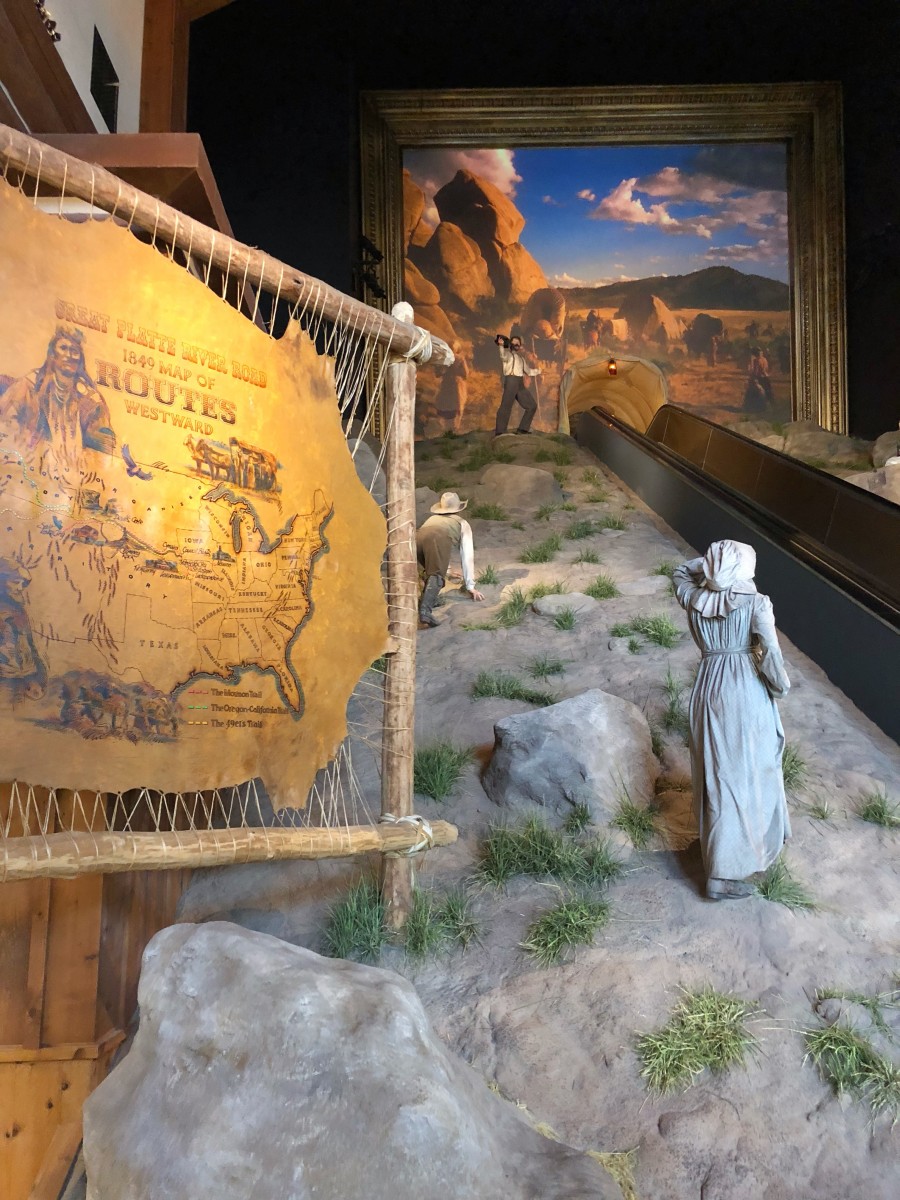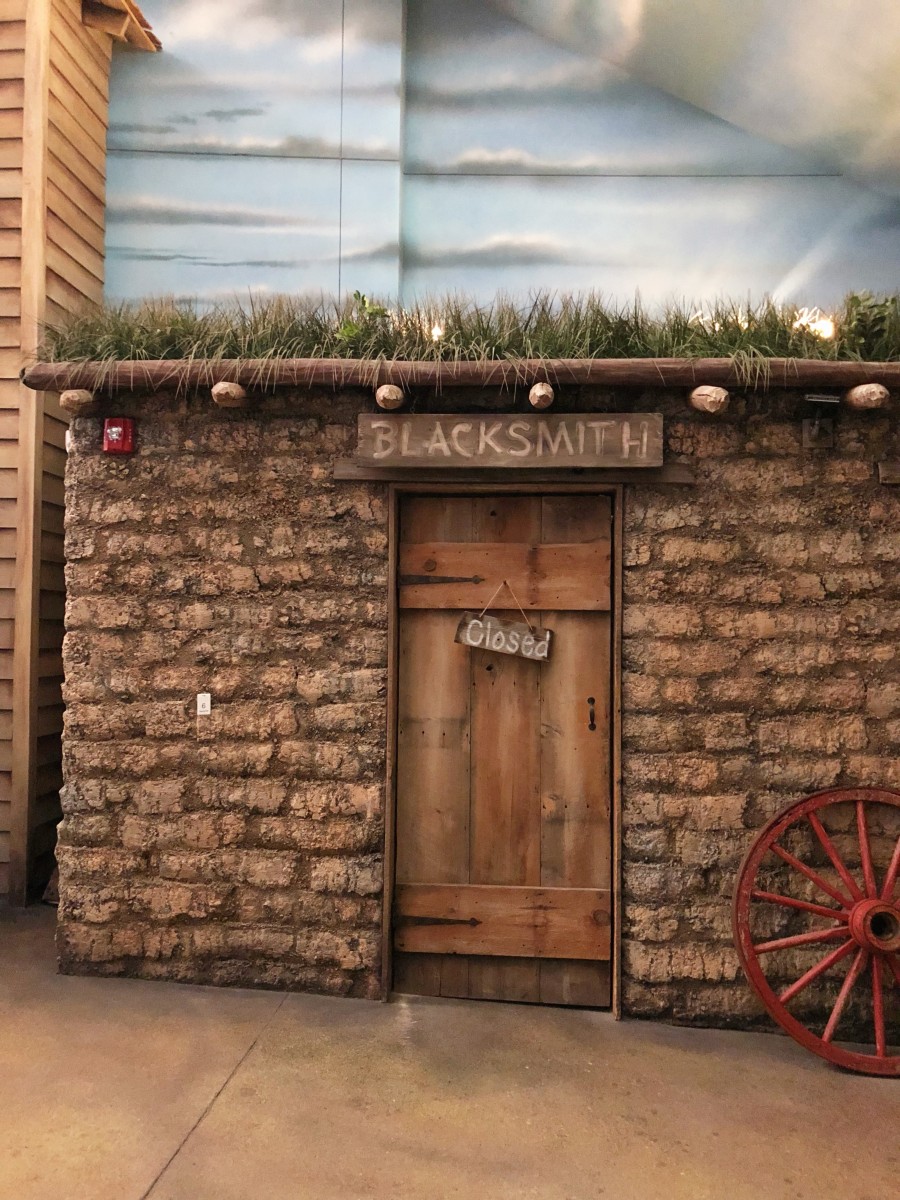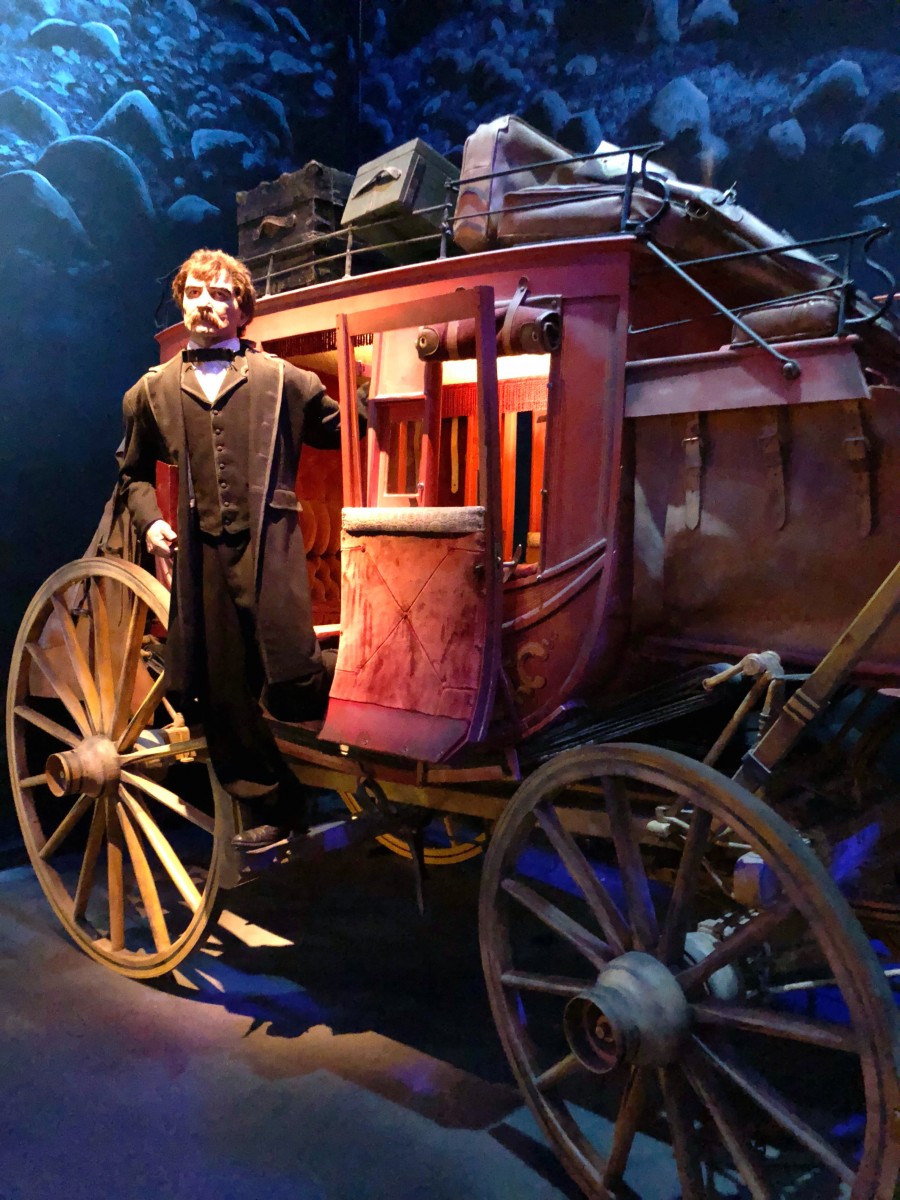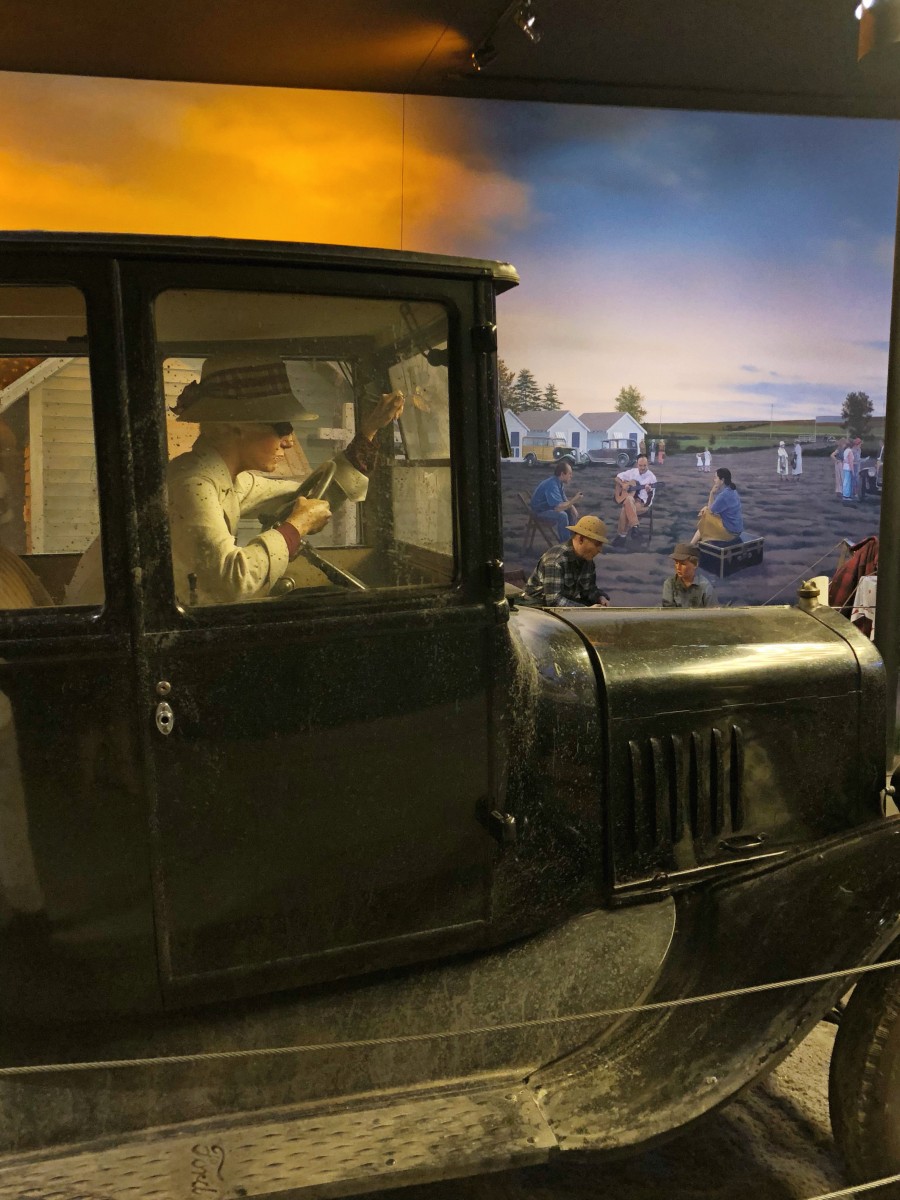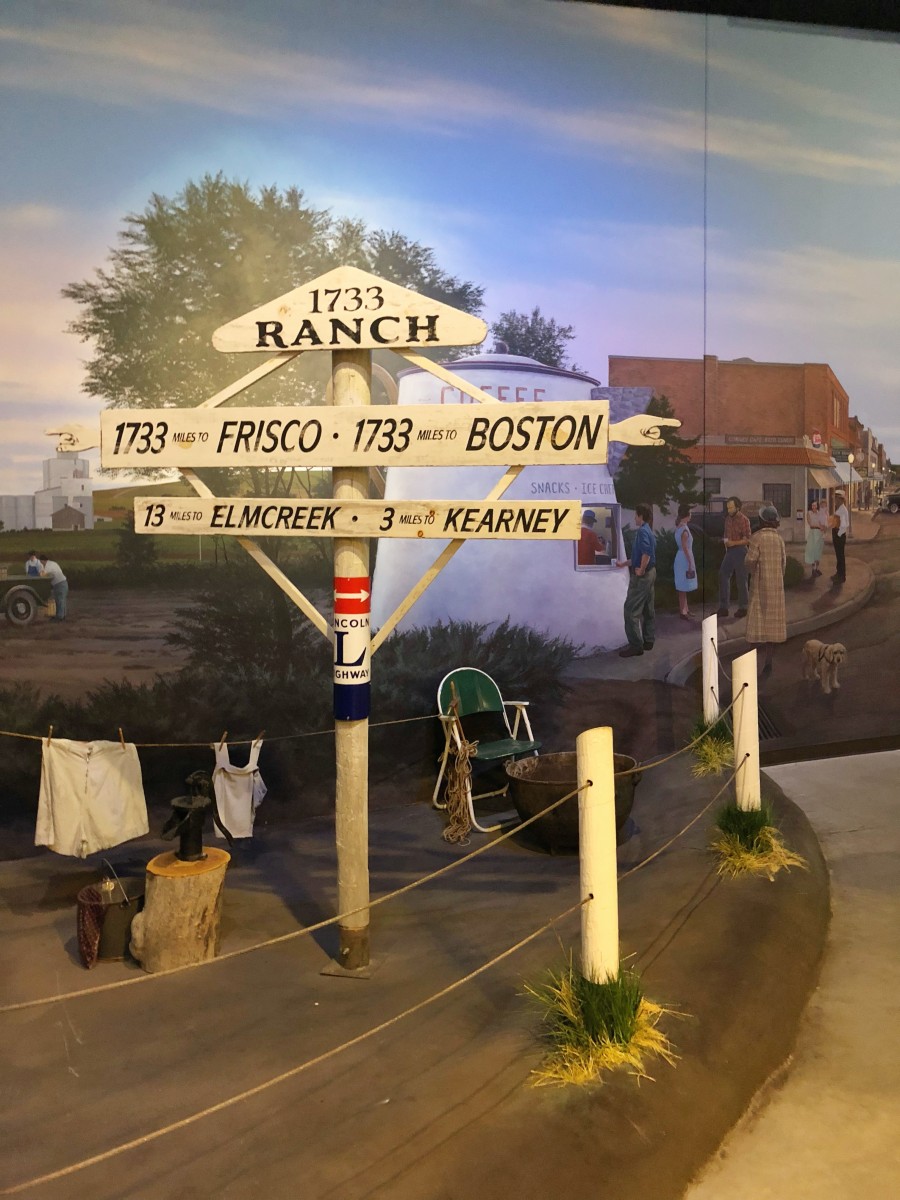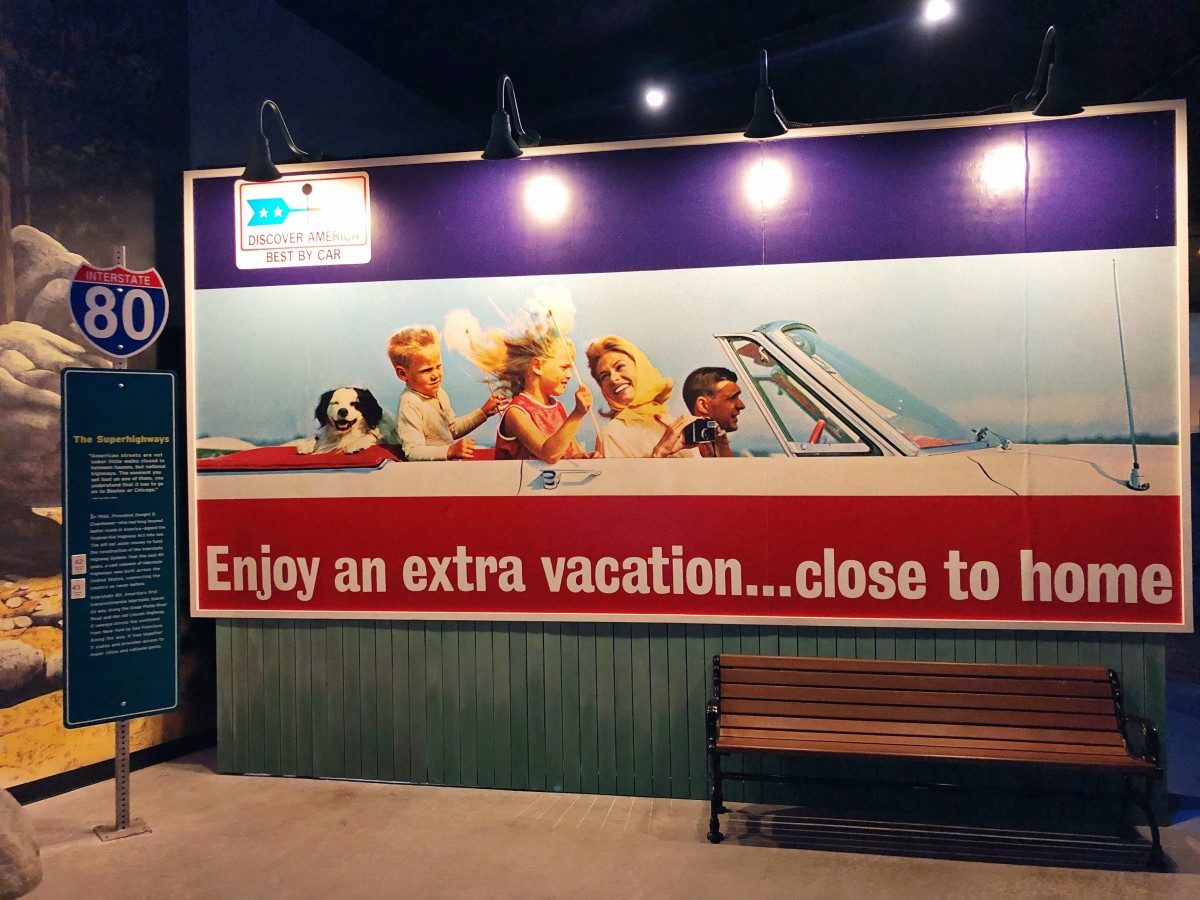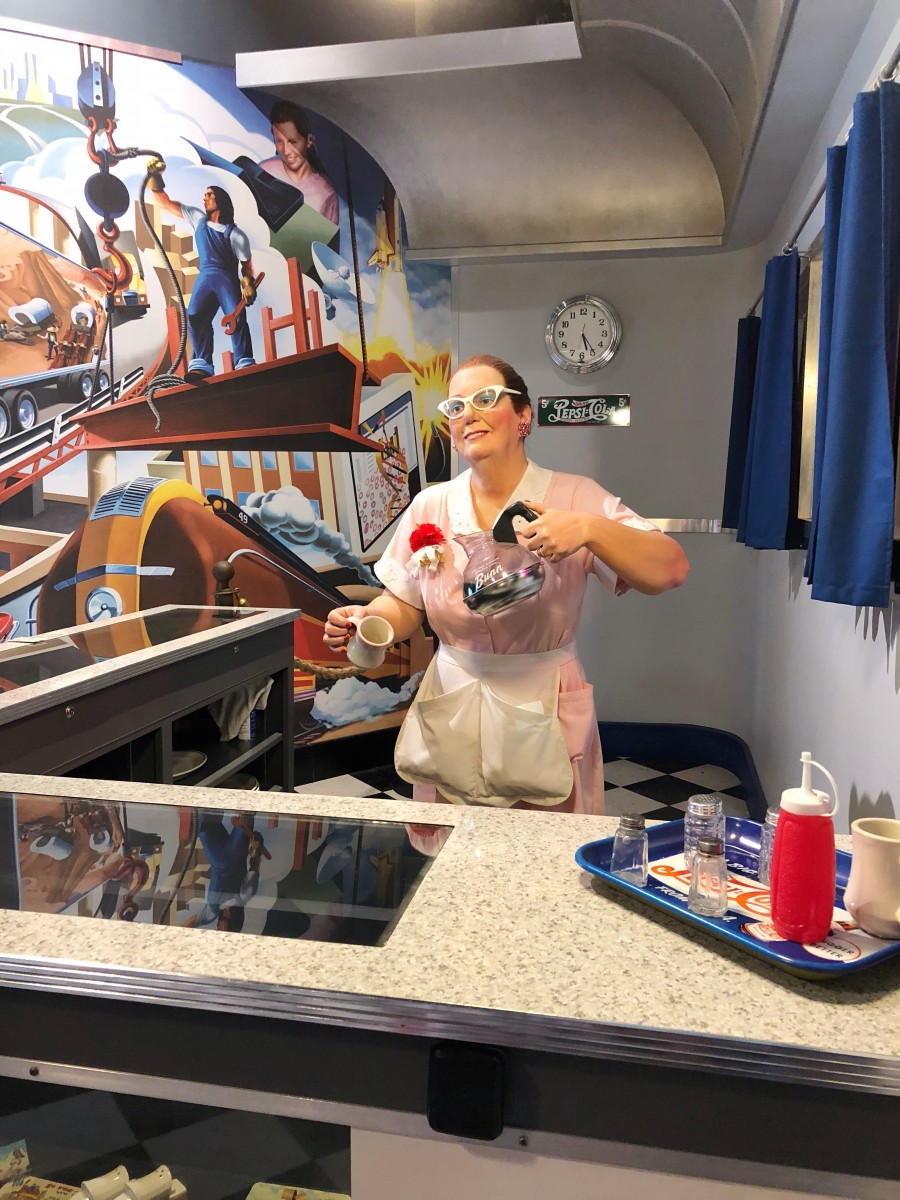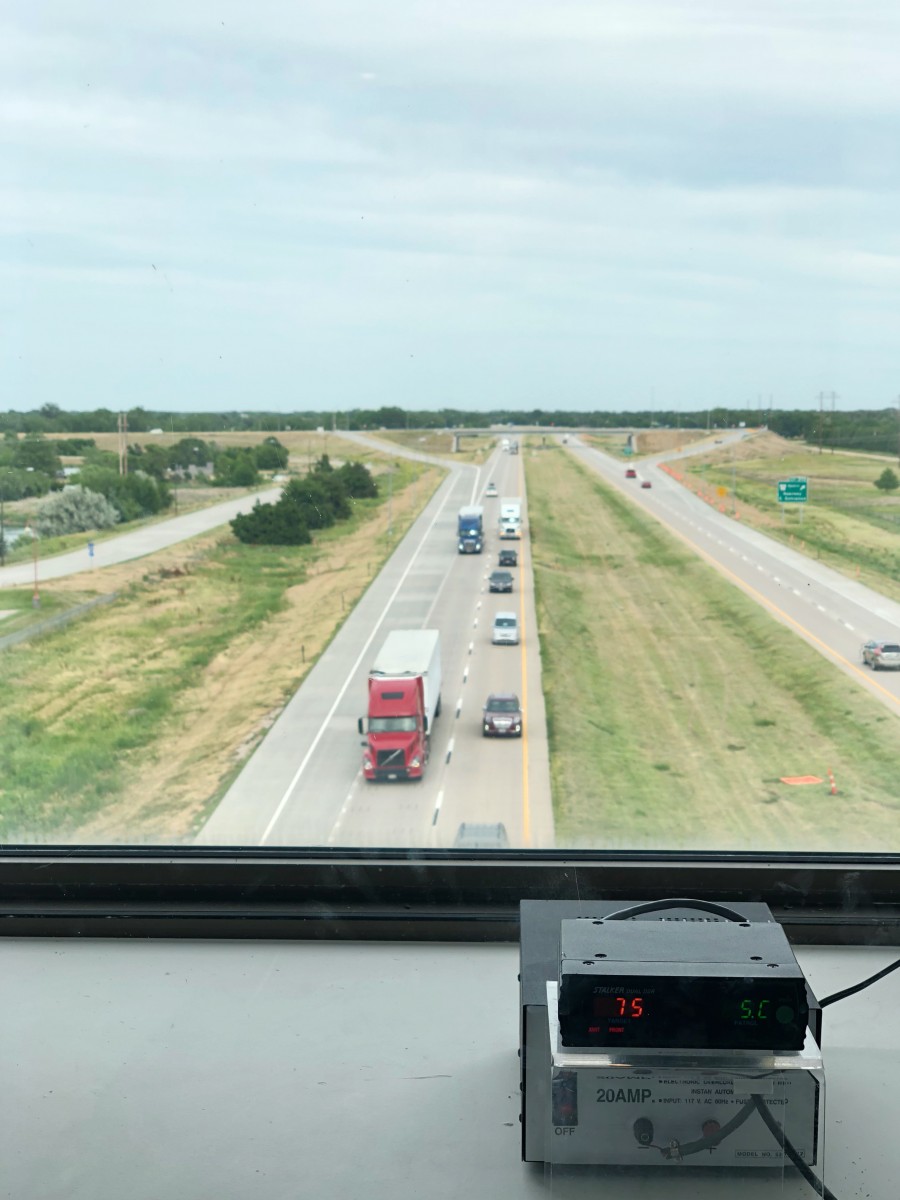 There's even a speedometer so you can see how fast the cars are going below you on i80.
Suwannee Thai
If you are looking for delicious Thai in Kearney, Suwannee Thai is the place to go. I was full before my plate was clean but it was so good I didn't want to stop!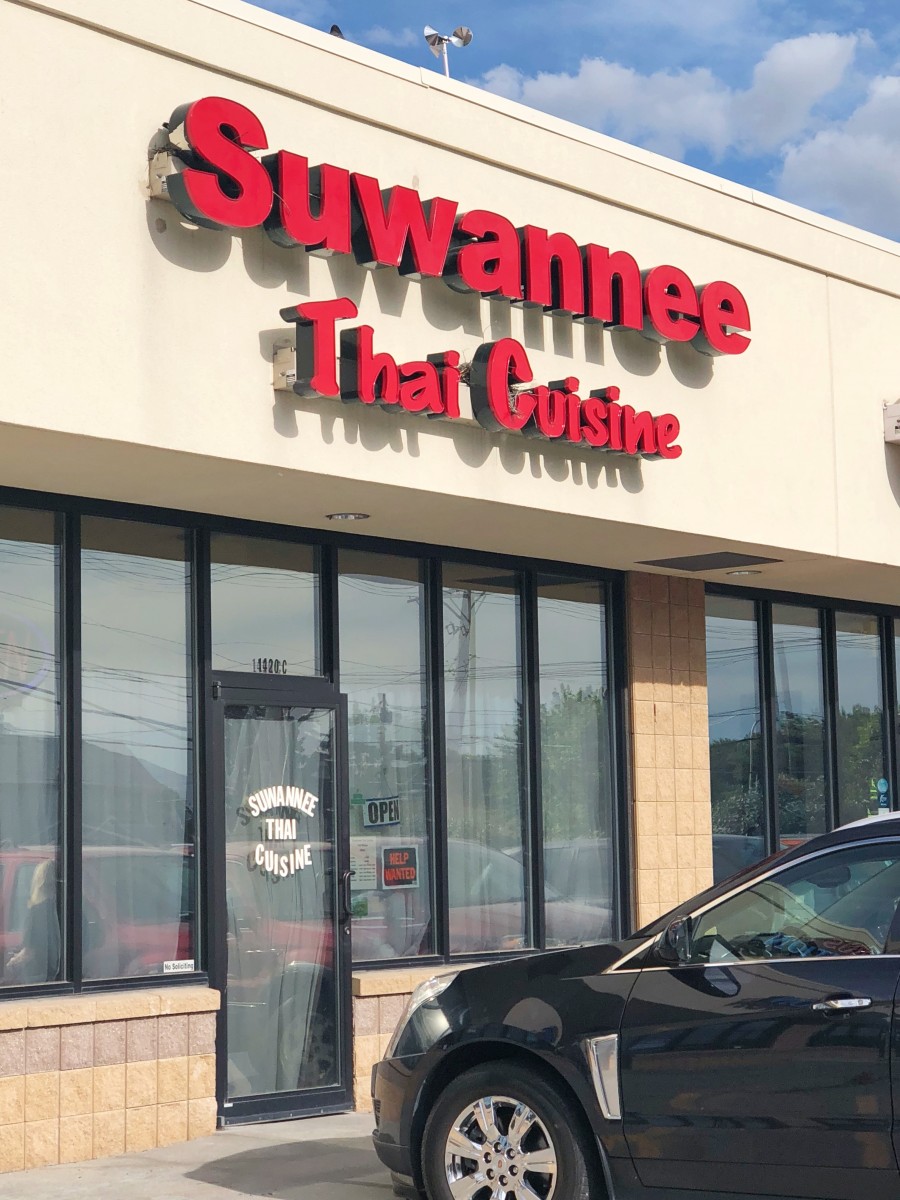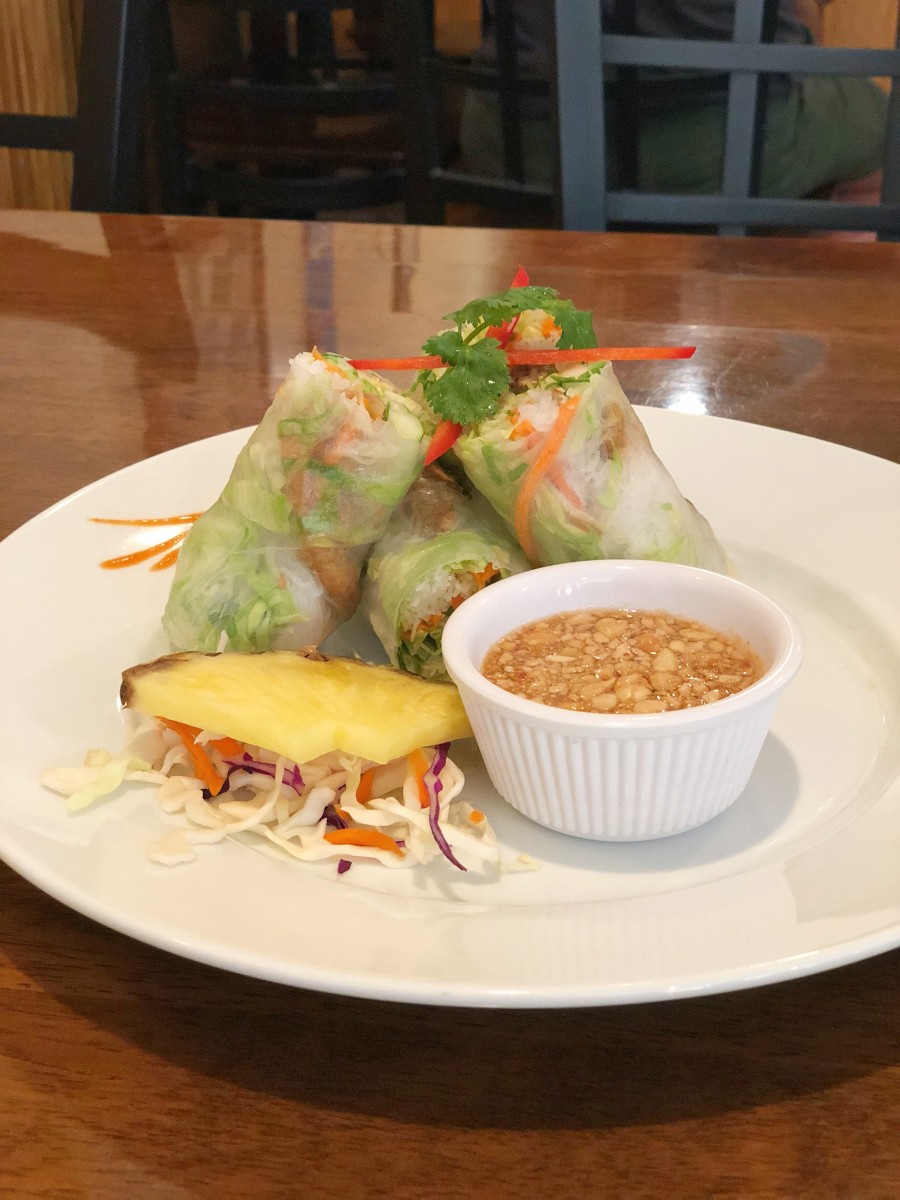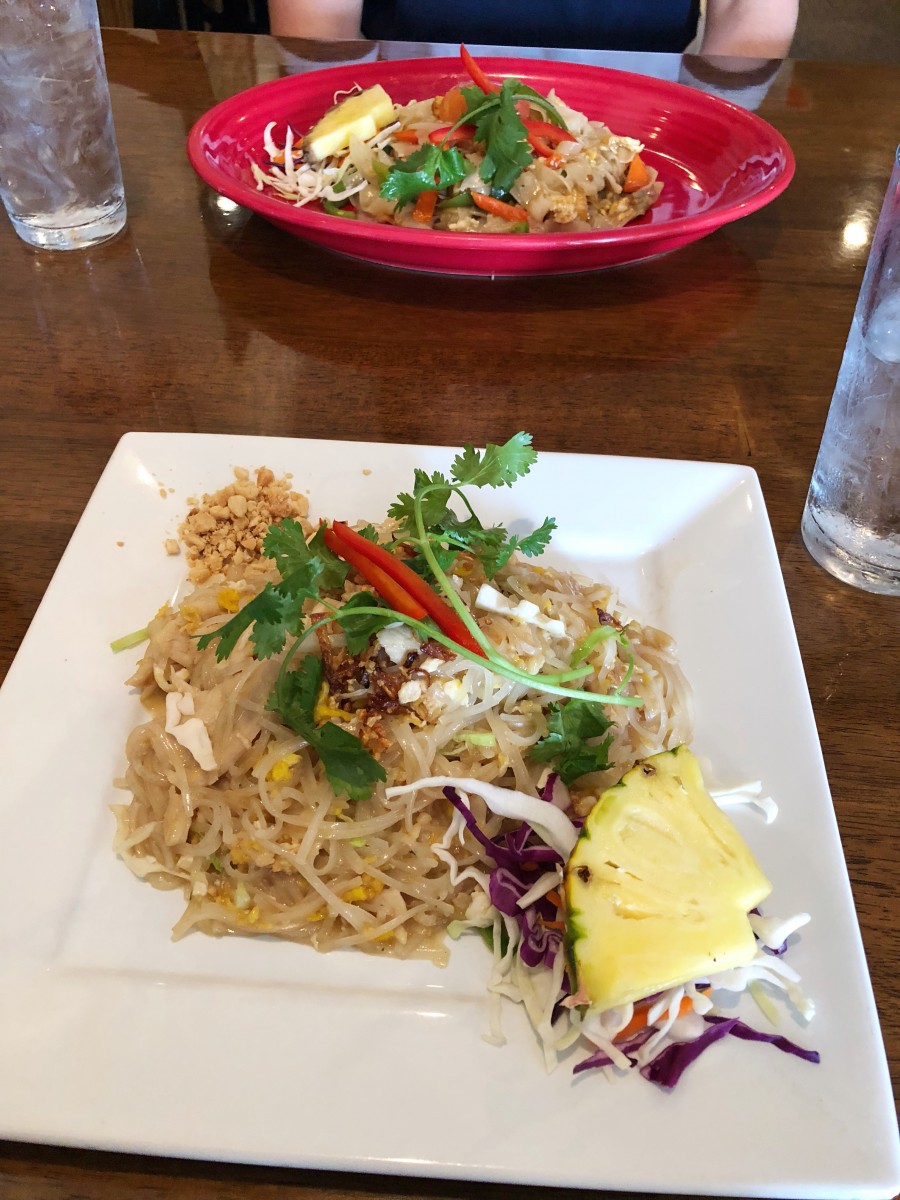 Yanney Heritage Park
This park is a true gem in Kearney! Josh and I walked up the overlook tower at Yanney Heritage Park to take in the views. Next time we're there I want to rent a swan paddle boat.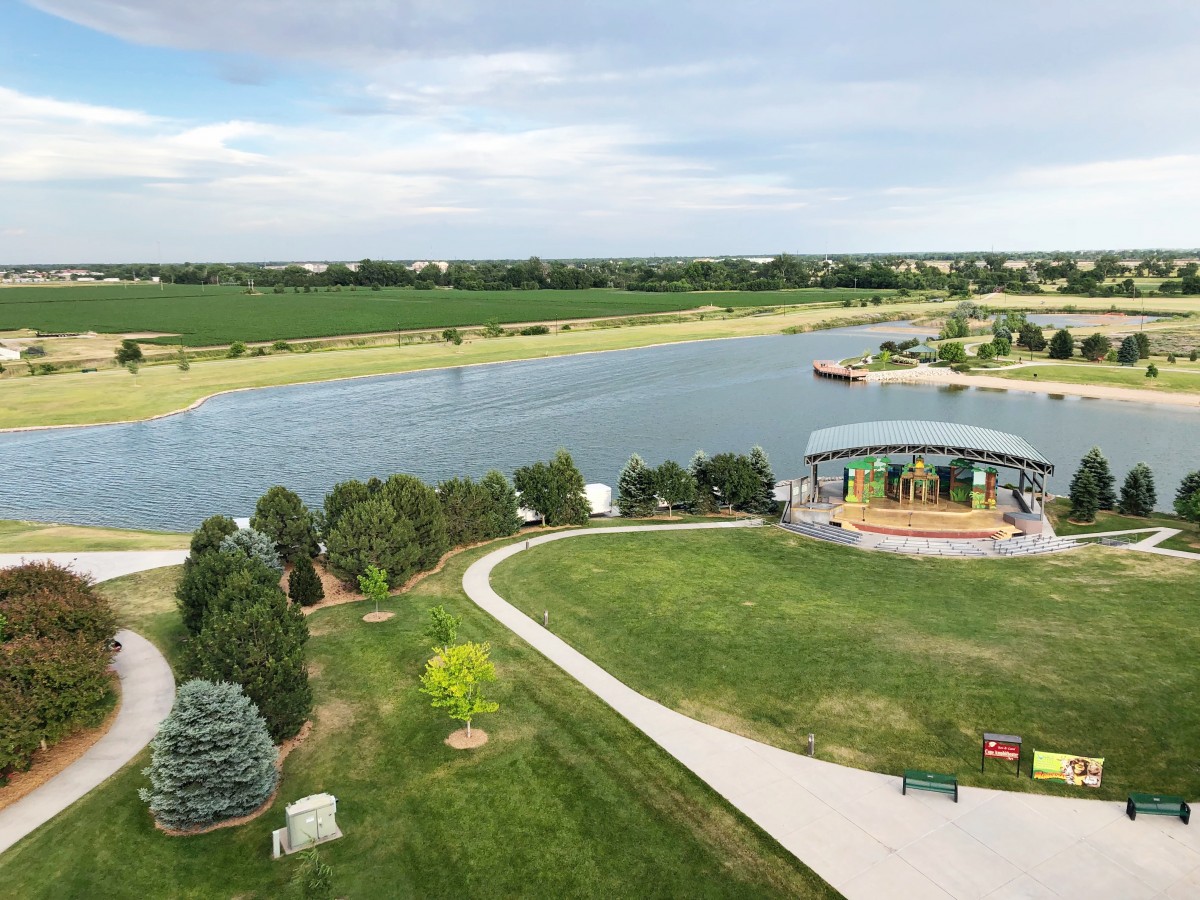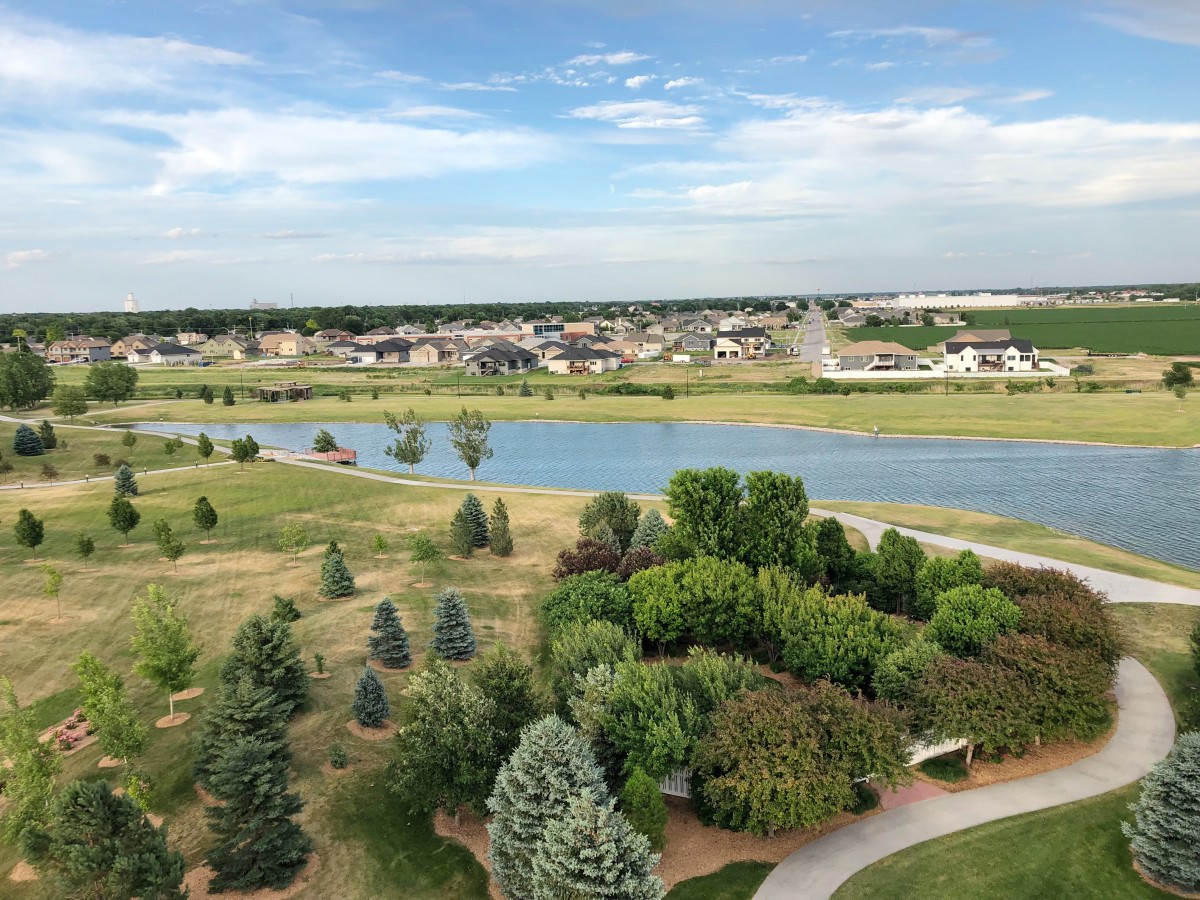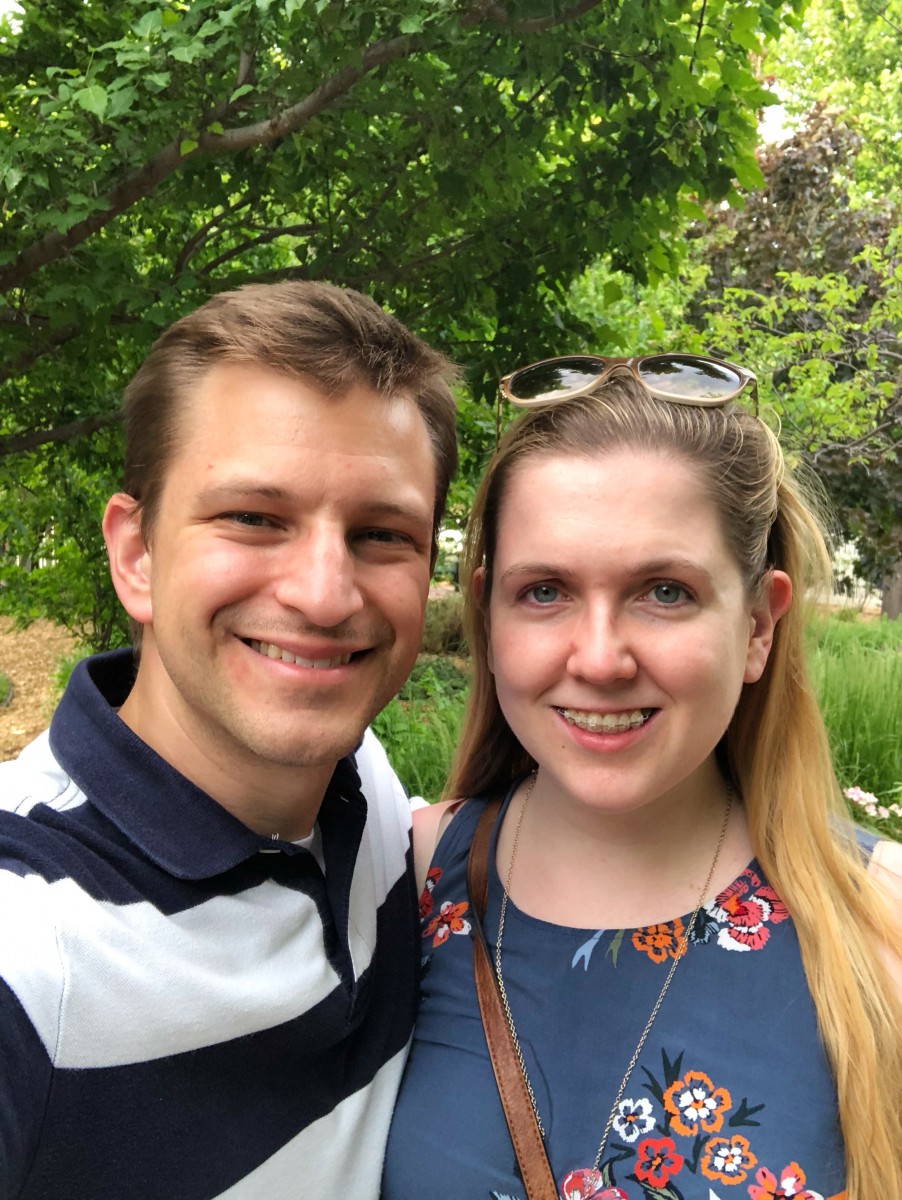 McCues
We ended our night in Kearney with a stop at McCues. They are a brand new bar that serves only Nebraska spirits. It was the perfect way to end the day.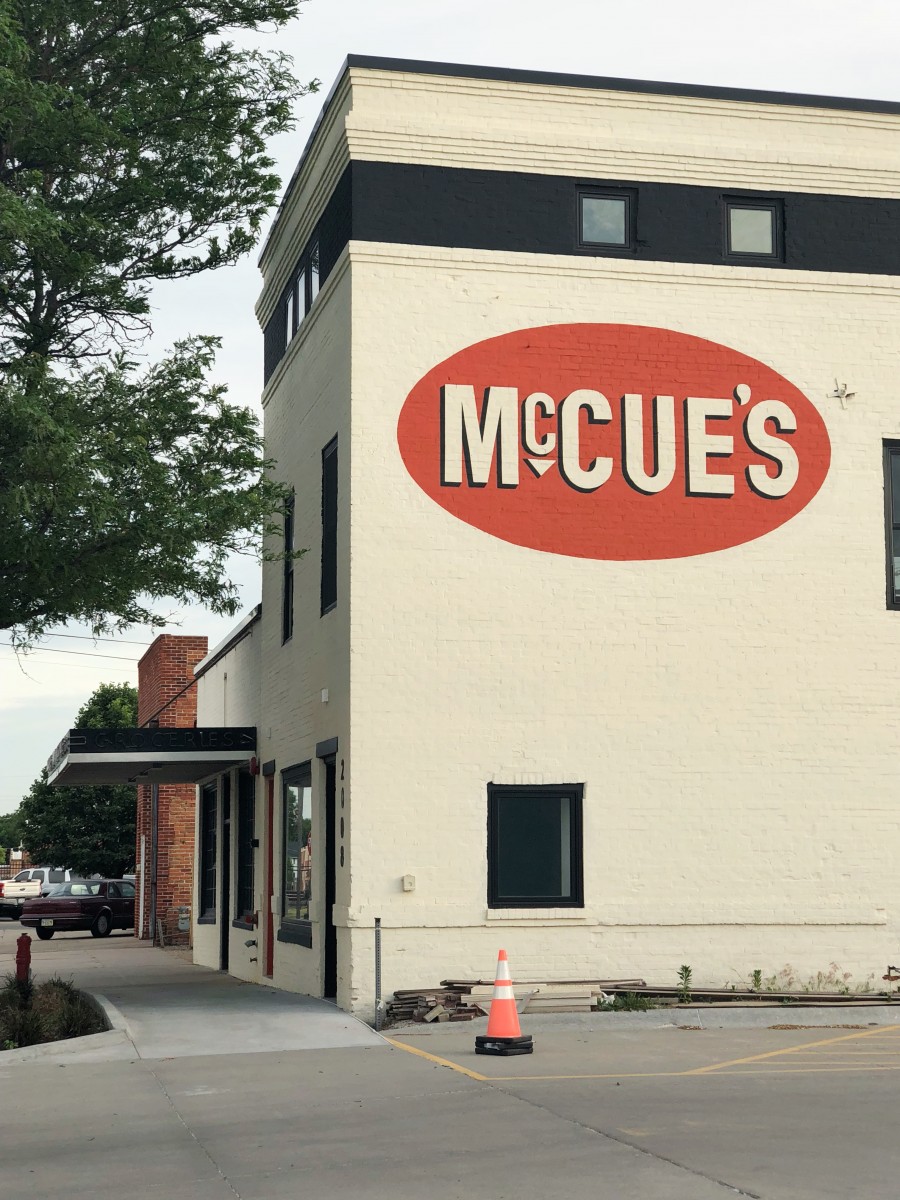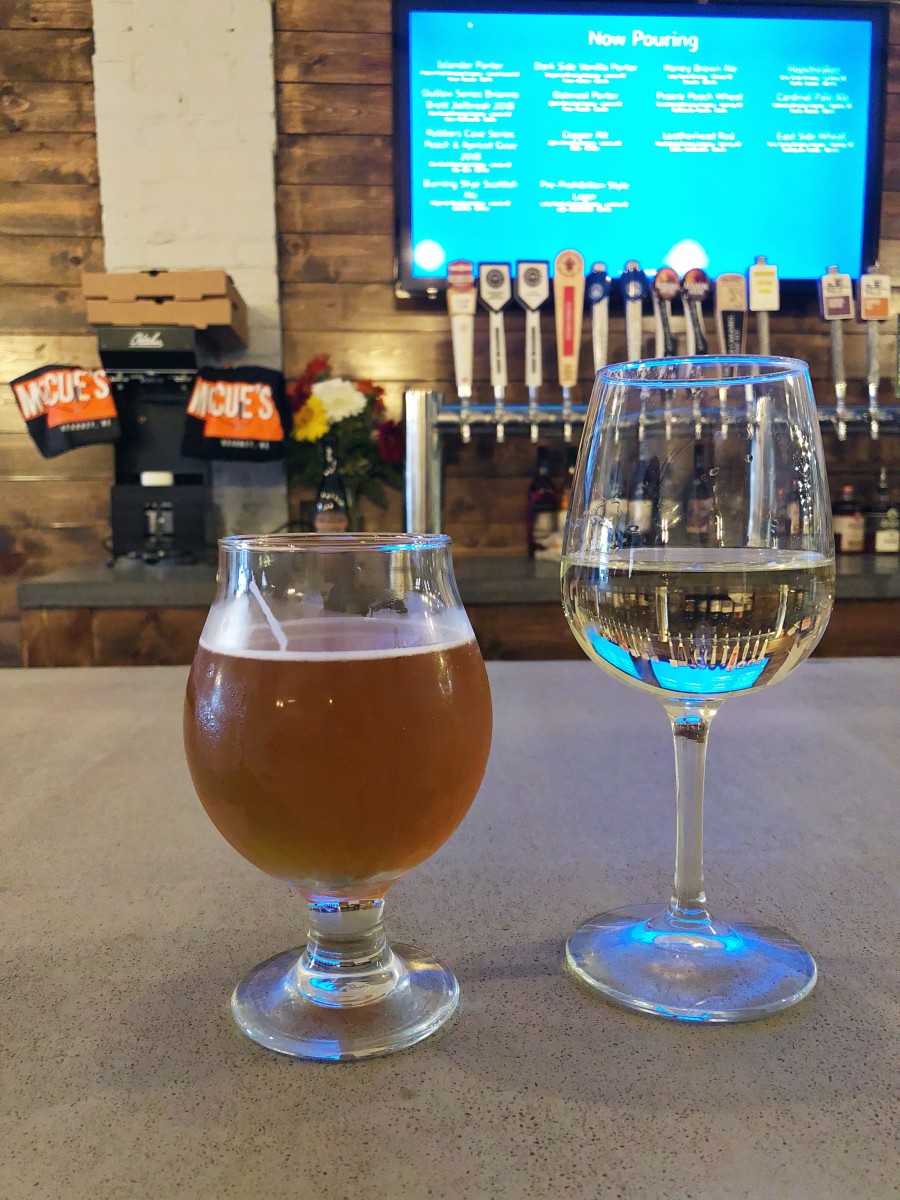 Daylight Donuts
The next morning we were up bright and early for our drive to North Platte. On the way out of town we made a stop at Daylight Donuts. The blueberry glaze was bomb.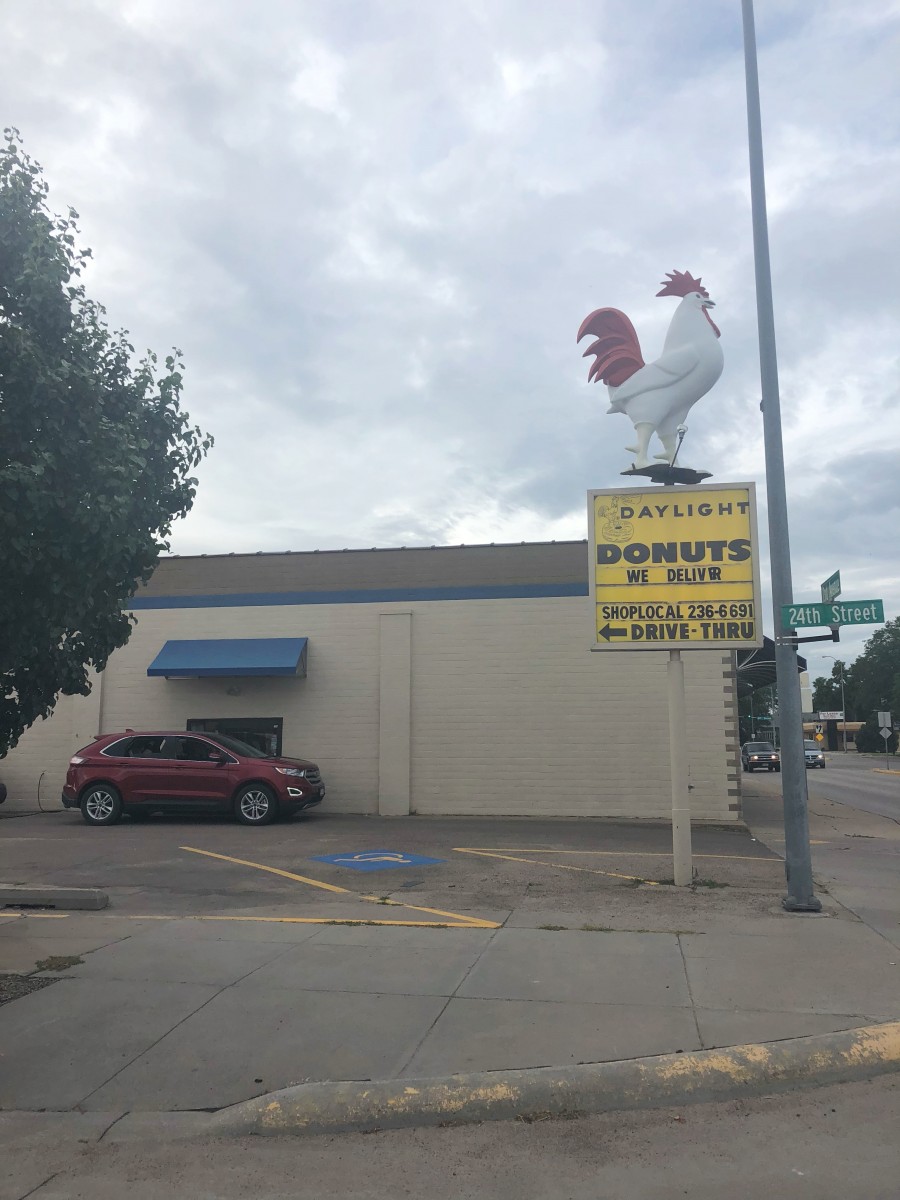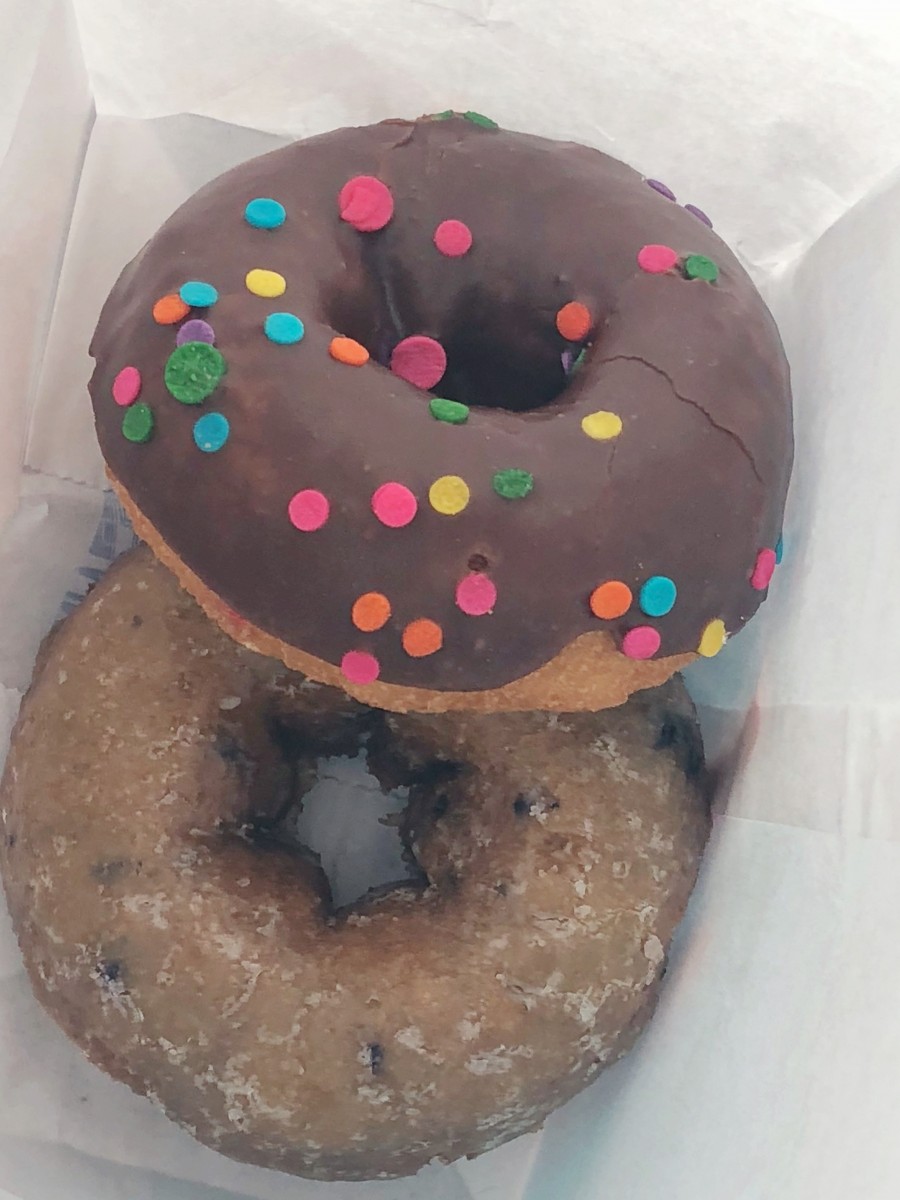 North Platte, Nebraska
North Platte is a little over 4 hours from Omaha and feels like a completely different world. With a population of 24,145, the town is small and more remote but filled with gems and fun things to do. My very favorite thing about the area was the landscape. I was filled with such a sense of calm and peace while driving through the rolling hills with barely any civilization in sight.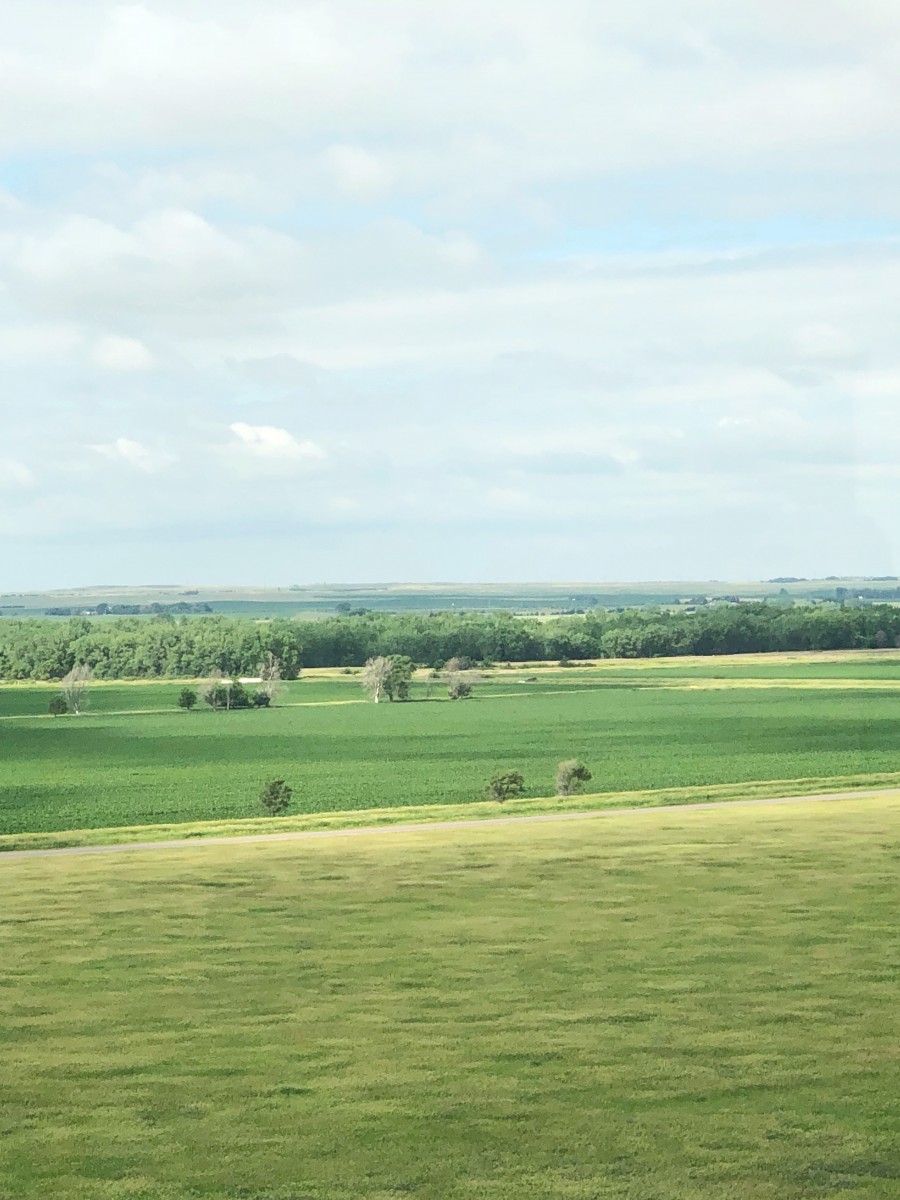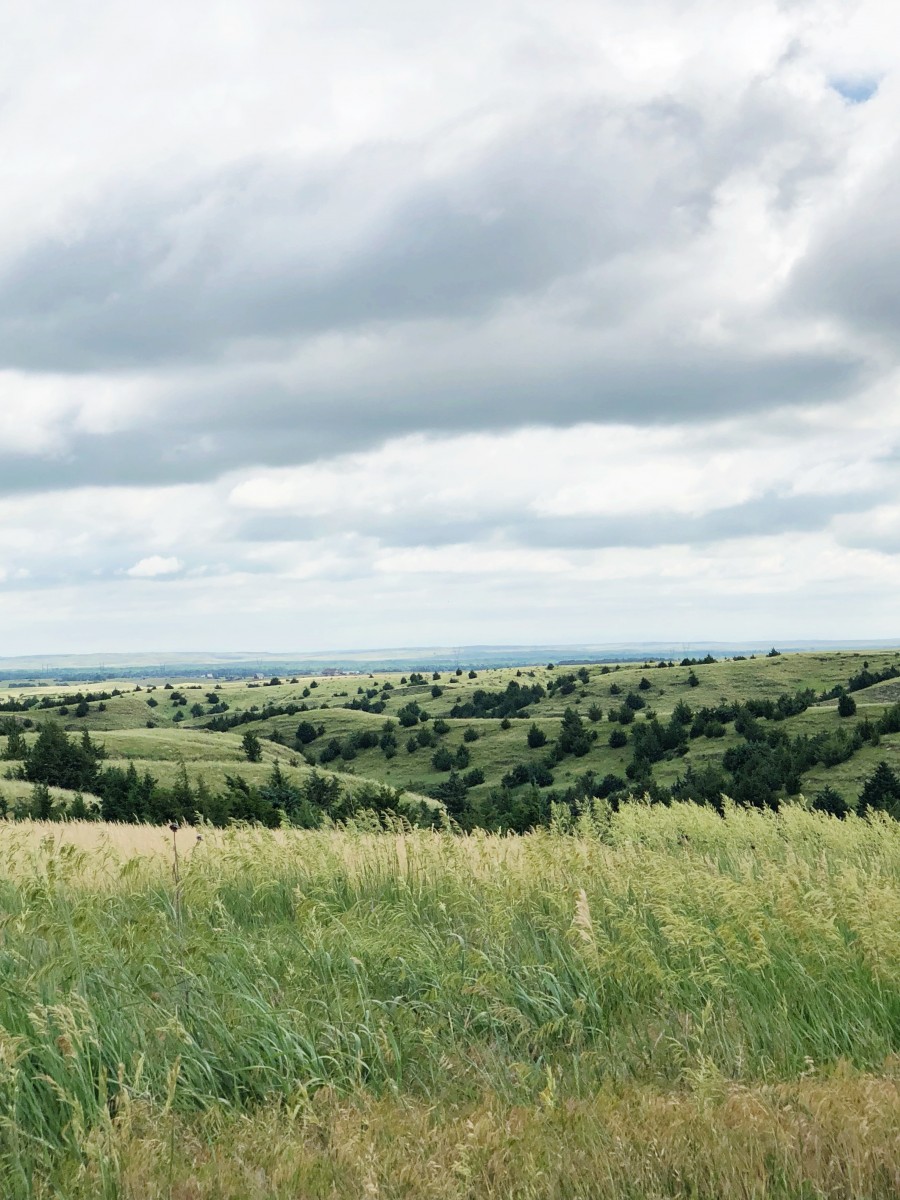 Golden Spike Tower
The Golden Spike Tower was a great way to take in the area and also see all the trains. It's the largest railyard in the world. Josh has a dream to travel across the country by train. One day, when I am not short on vacation time, we are going to make it happen.



Grain Bin Antique Town
Grain Bin Antique Town is an antique lover's paradise. It's also just freaking cute. I love the site of all the grain bins lined up in front of the rolling hills.  There's also a cat on premise who loves to follow you around while you shop and ask for belly rubs. I wanted to take him home with us but I don't think his owner and the creator of Grain Bin Antique Town, Lori Clinch, would appreciate that or that Punkin would be too happy. 😉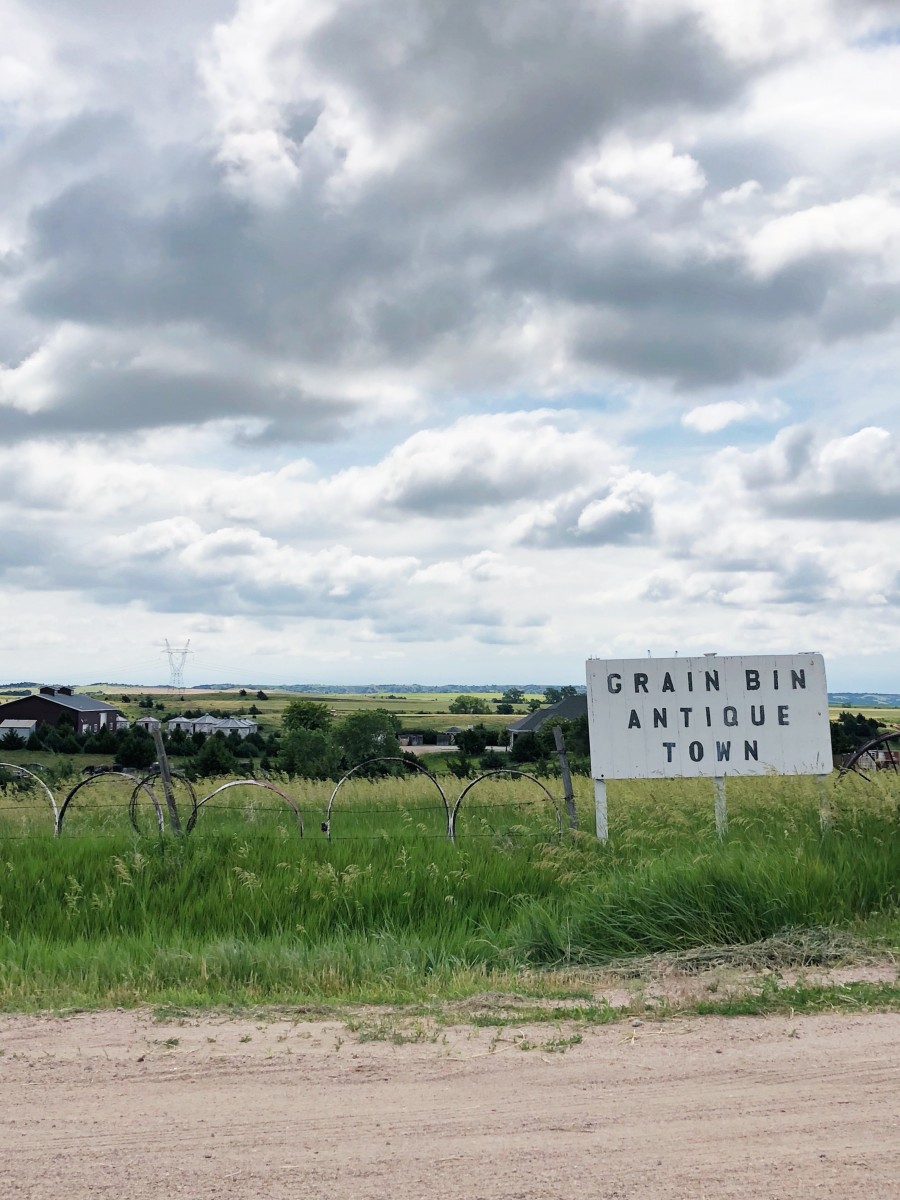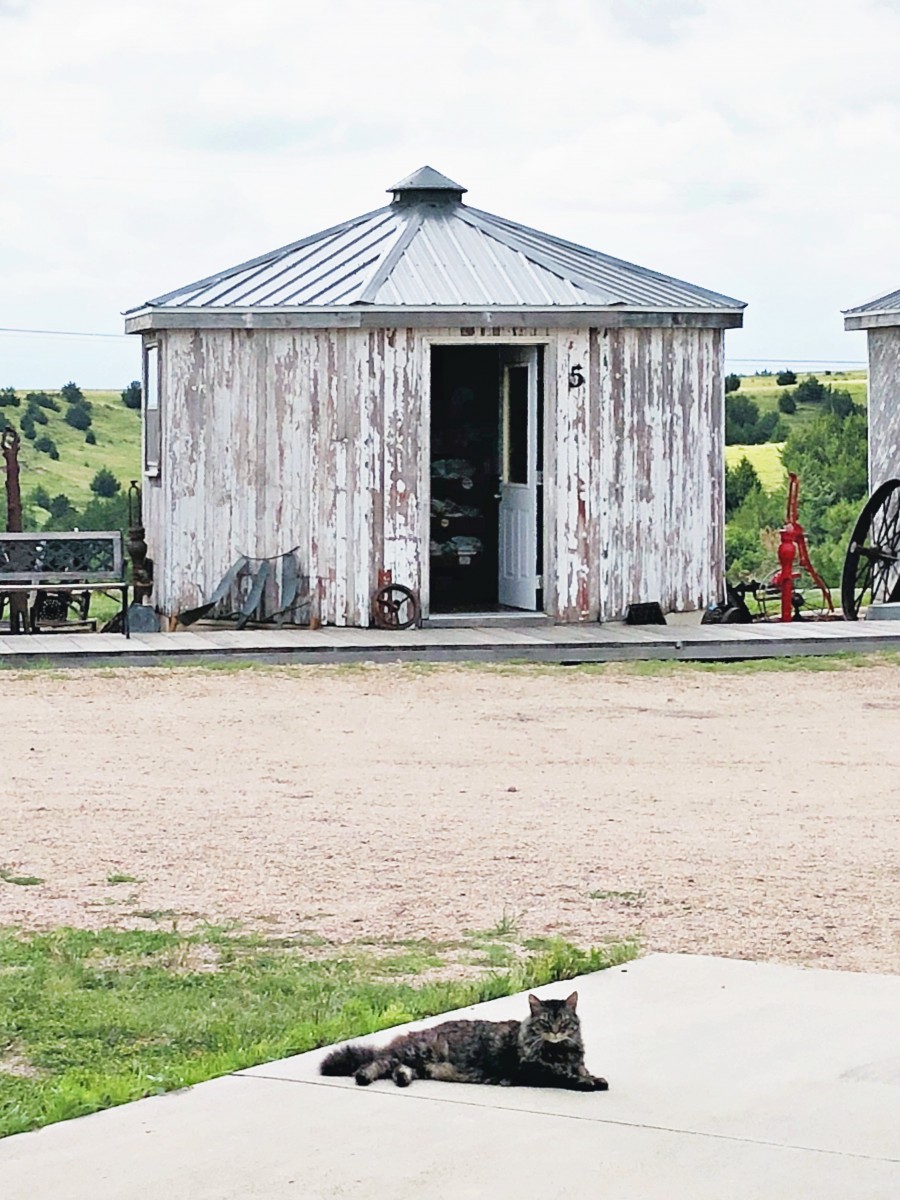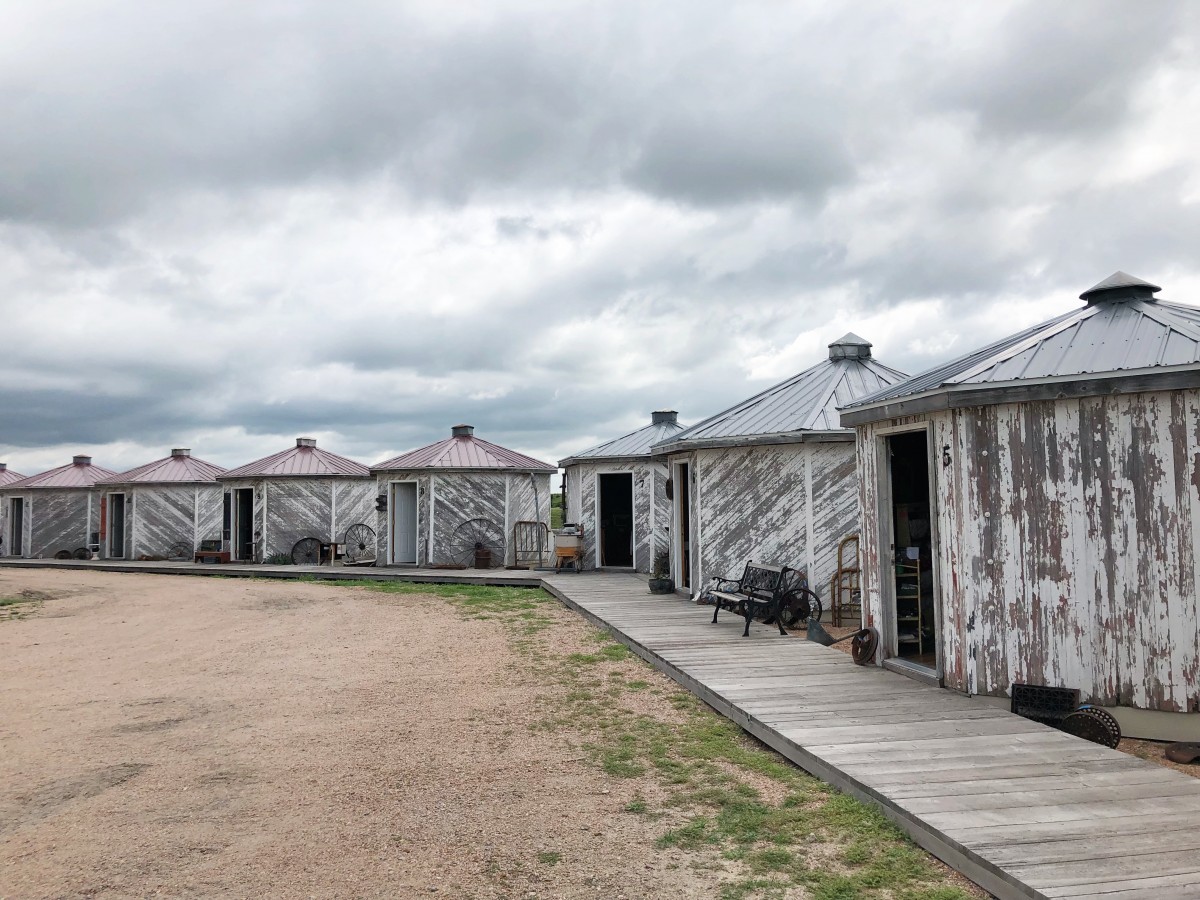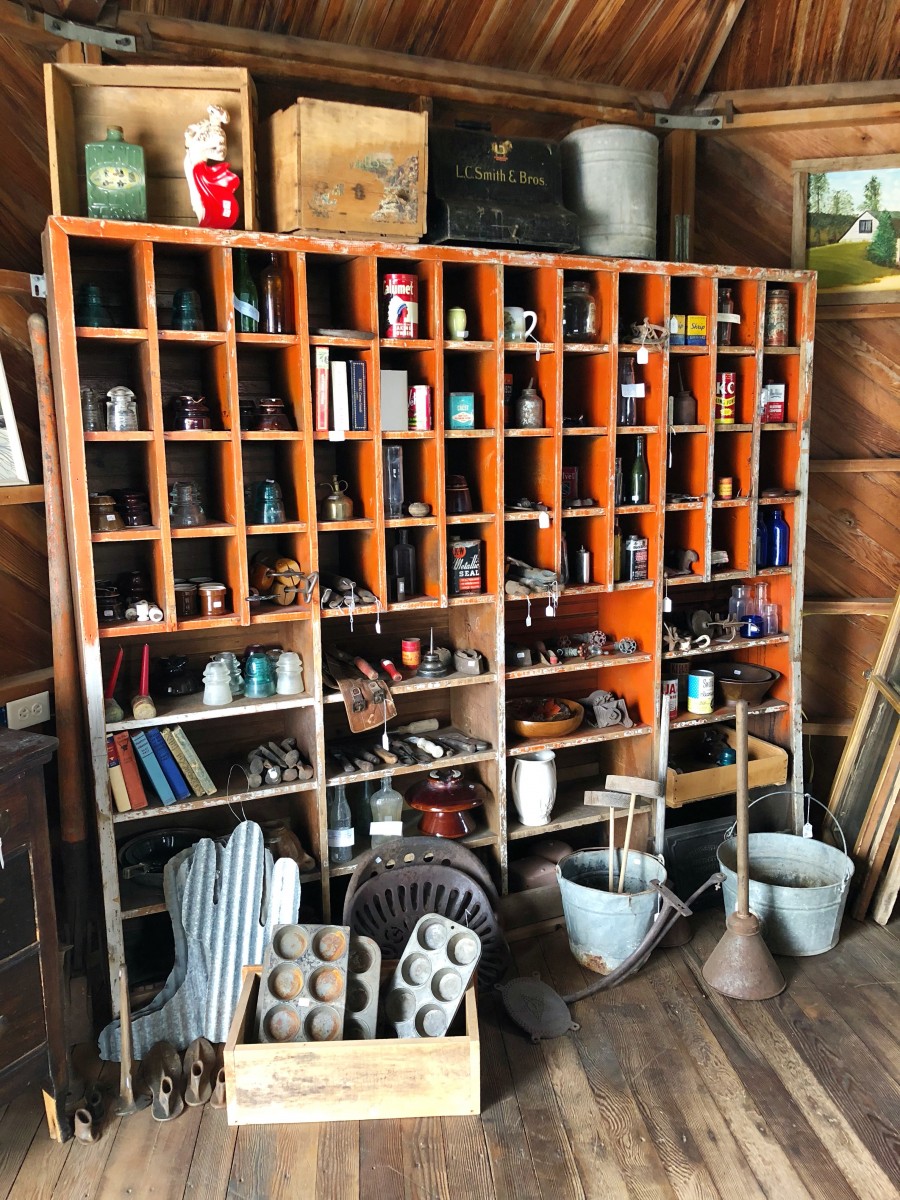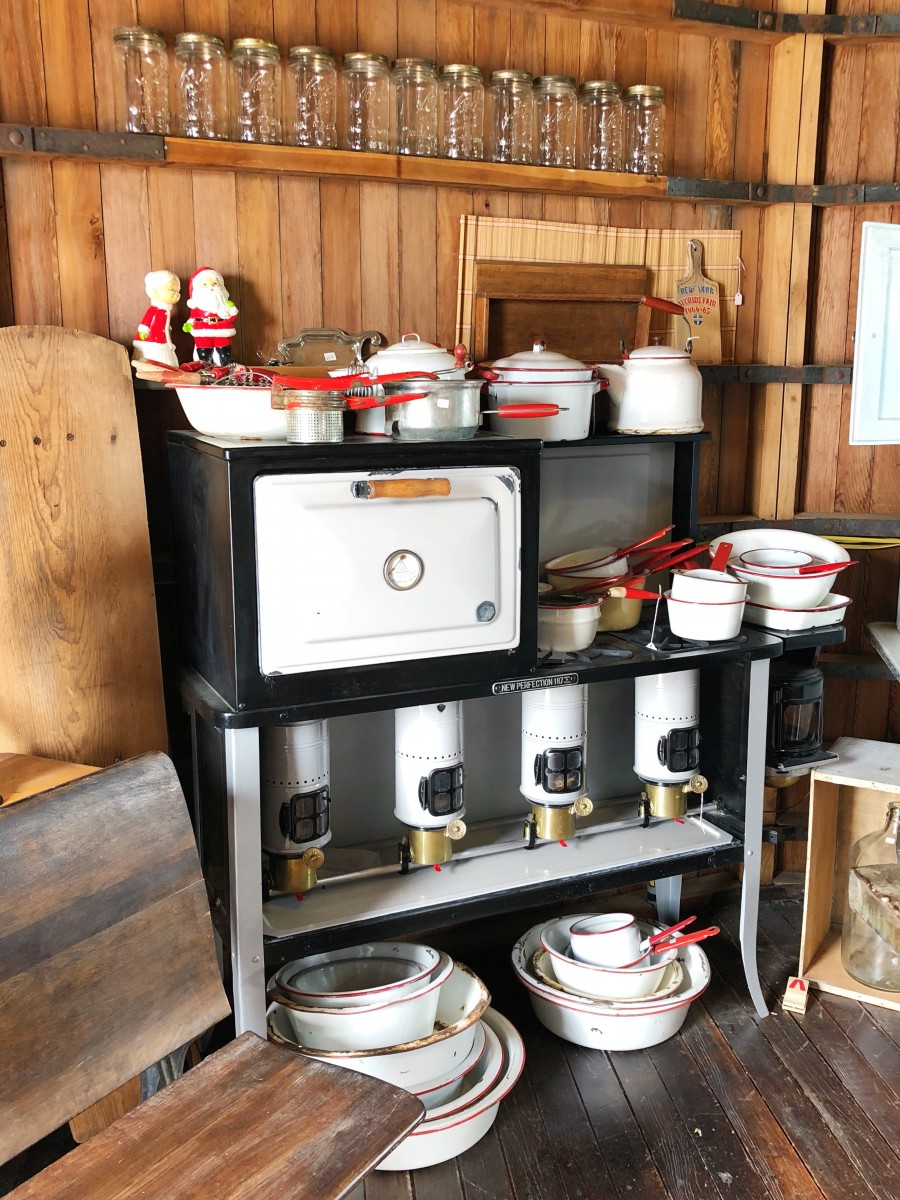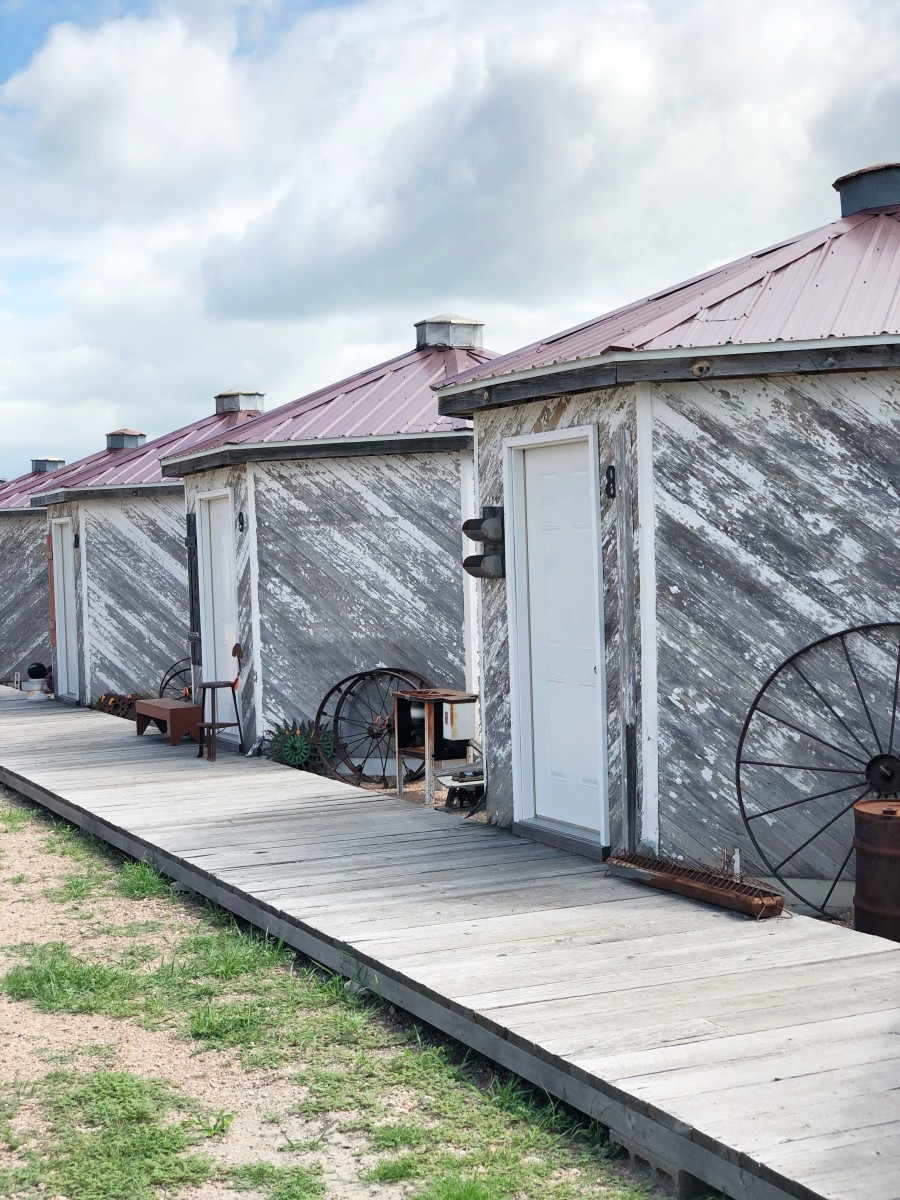 Luigi's
Luigi's had high reviews for North Platte which got us excited. While the bread was fantastic and Josh loved his dish, I was pretty underwhelmed with my meal. Oh well, you win some, you lose some.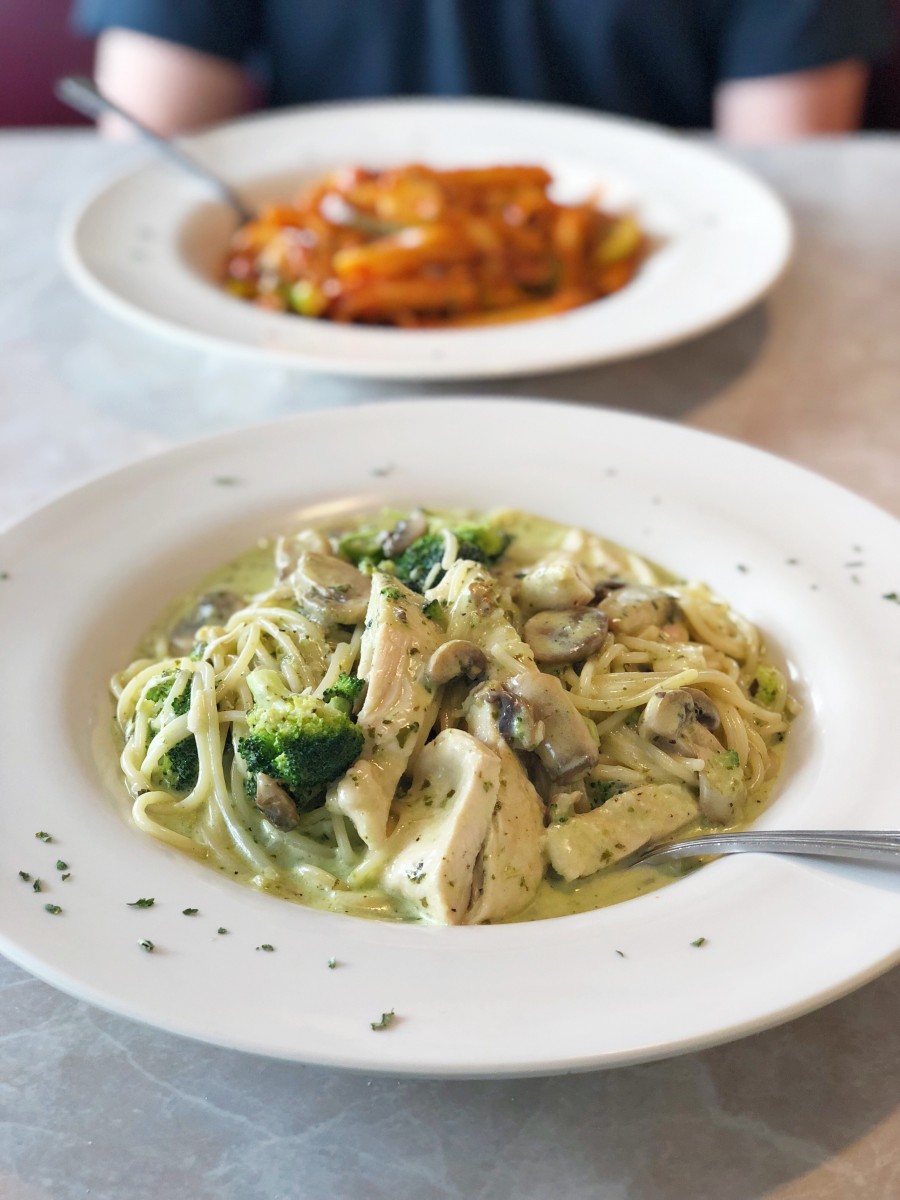 Pal's Brewing
Josh is all about checking out breweries when we travel and Pal's Brewing had great reviews. He loved his beer and I discovered a new whiskey that made for a great Old Fashioned. If you're looking for a fabulous fruit whiskey, Lazy RW is where it's at. I want to buy all the flavors. Next time we're in town we want to spend a few hours at Pal's and order pizza and cheese curds to go with our drinks.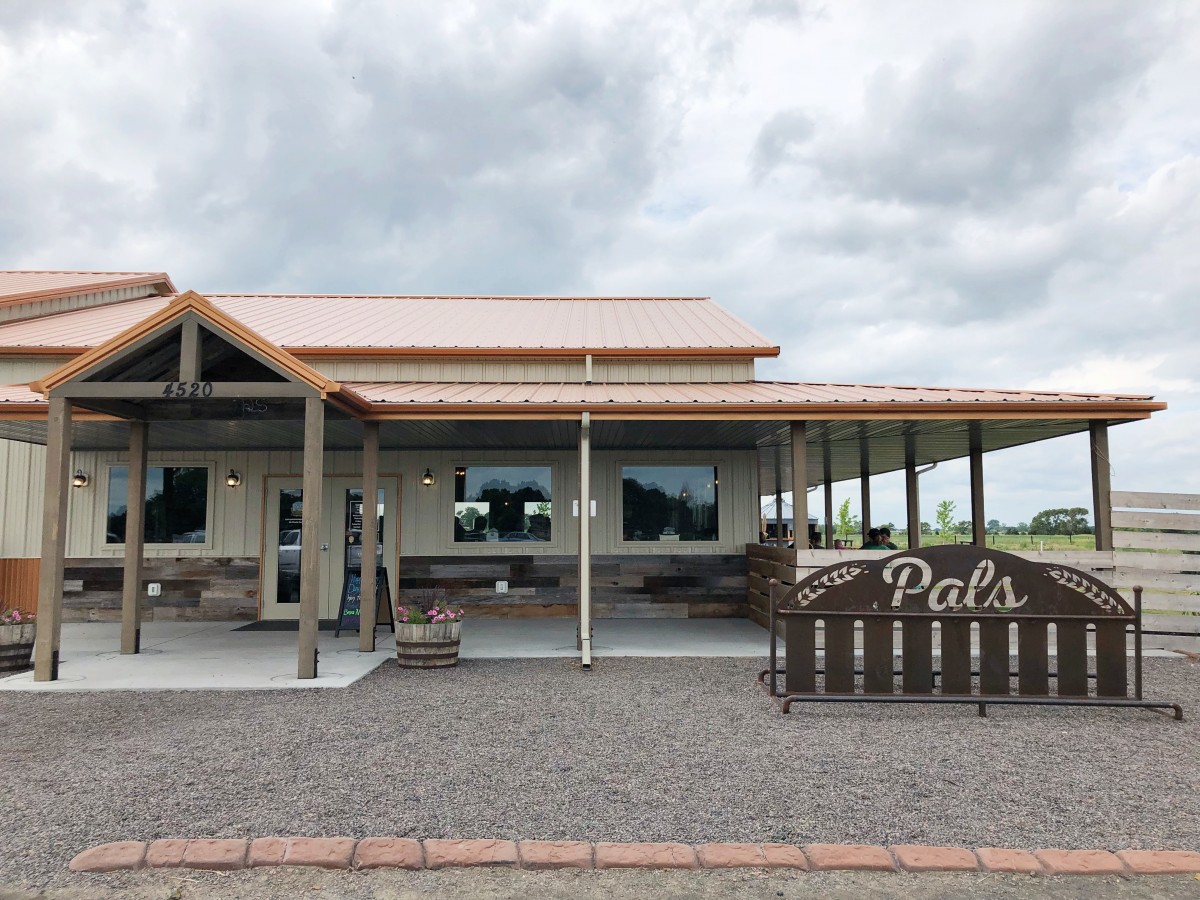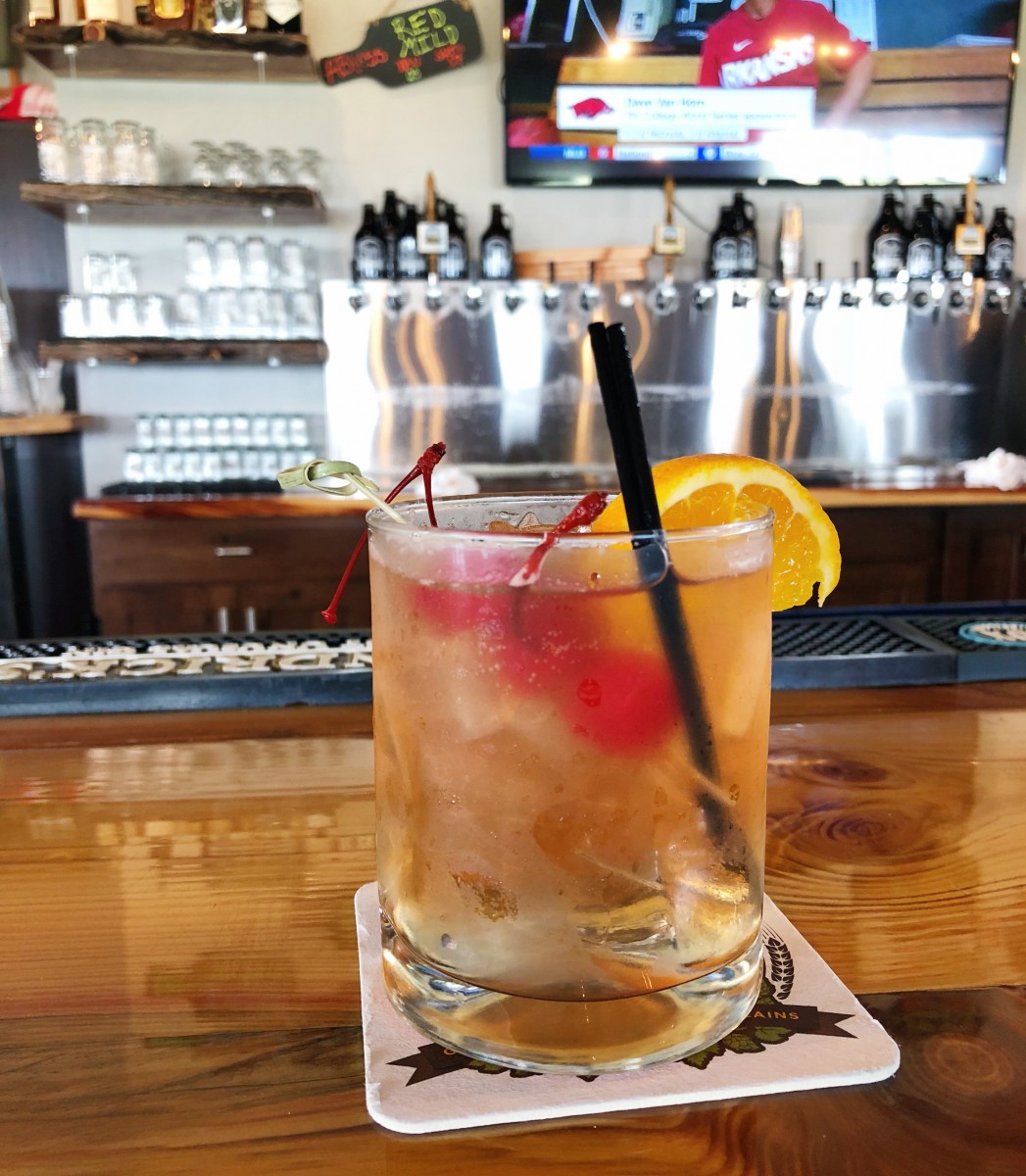 Dusty Trail's River Tubing
We were supposed to go tanking this weekend, which is apparently a Nebraska tradition. Unfortunately the water level was so low that tanking was not possible. Instead we spent two hours in the sunshine floating down the North Platte river thanks to Dusty Trails. There are definitely worse ways to pass the day. North Platte is so remote that for most of the river ride there was nothing but us and nature. It could have been 2018 or 1618.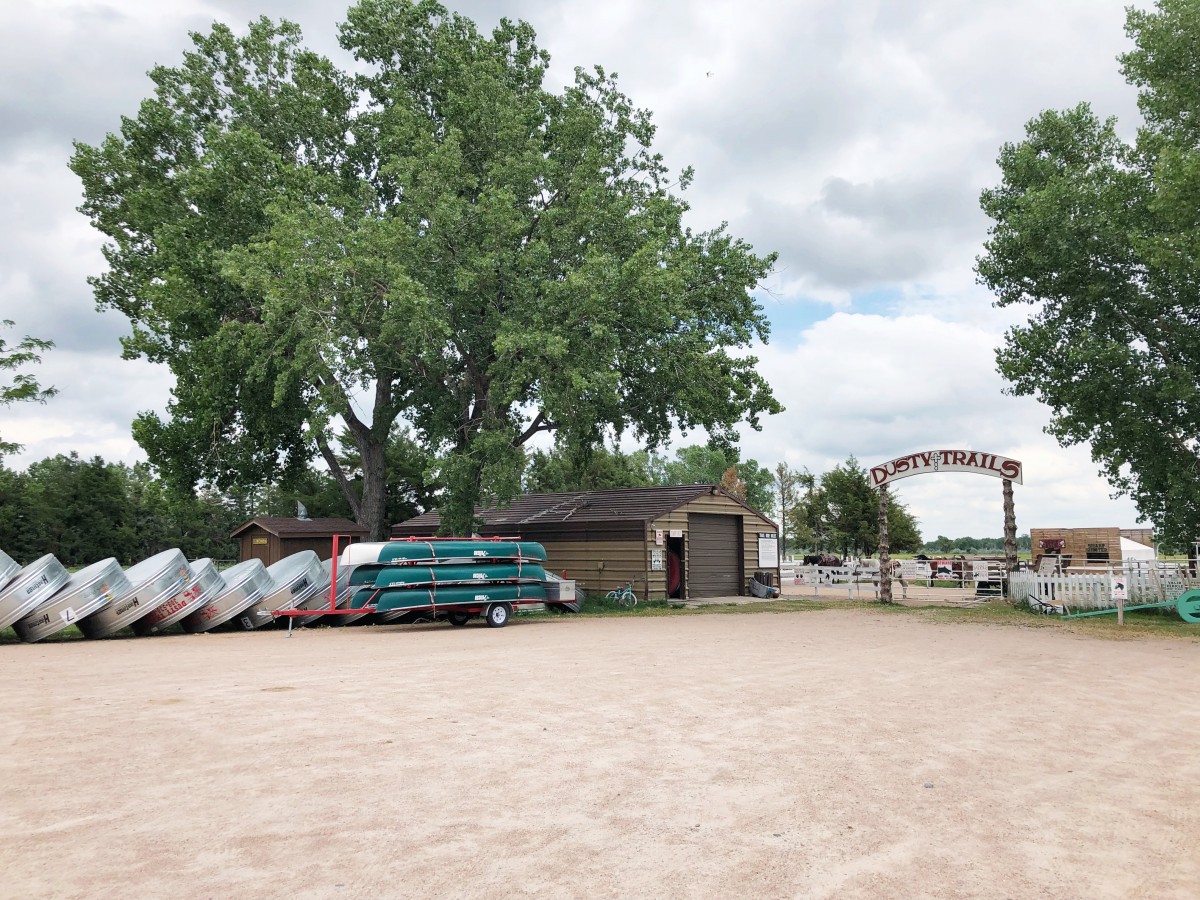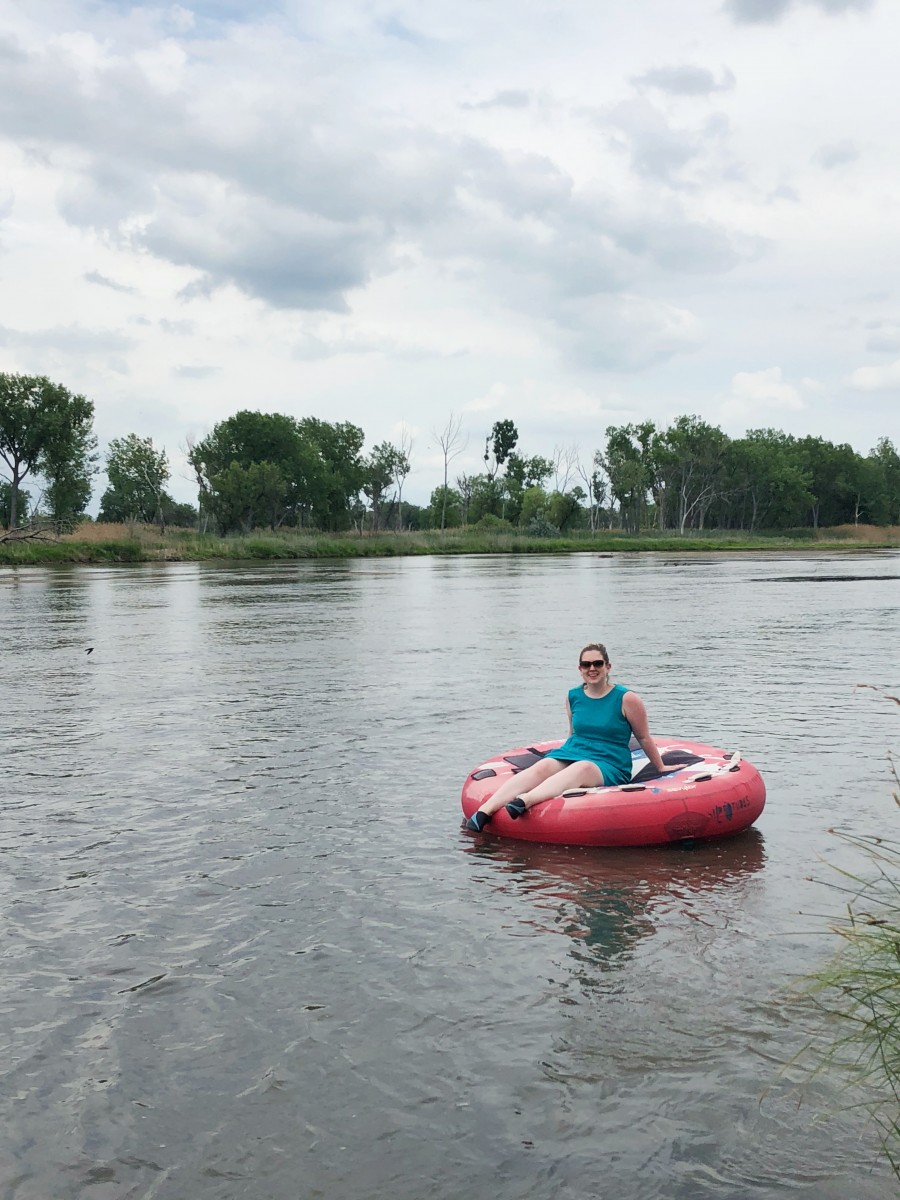 Buffalo Bill House
Learning about the Oregon Trail I learned all about Buffalo Bill and his performing act. Getting to see his house and a slice of that time period was pretty cool.
SaveSave
SaveSave
SaveSave
SaveSave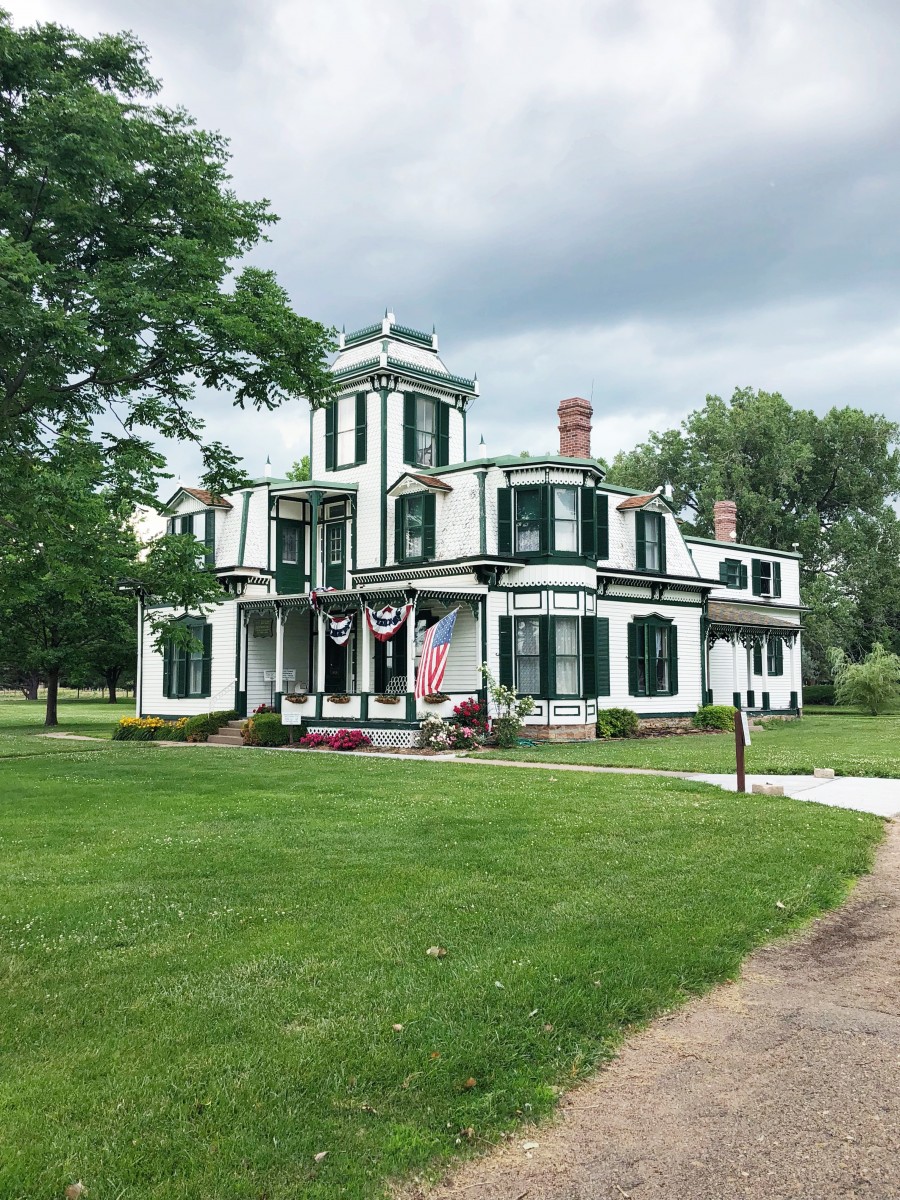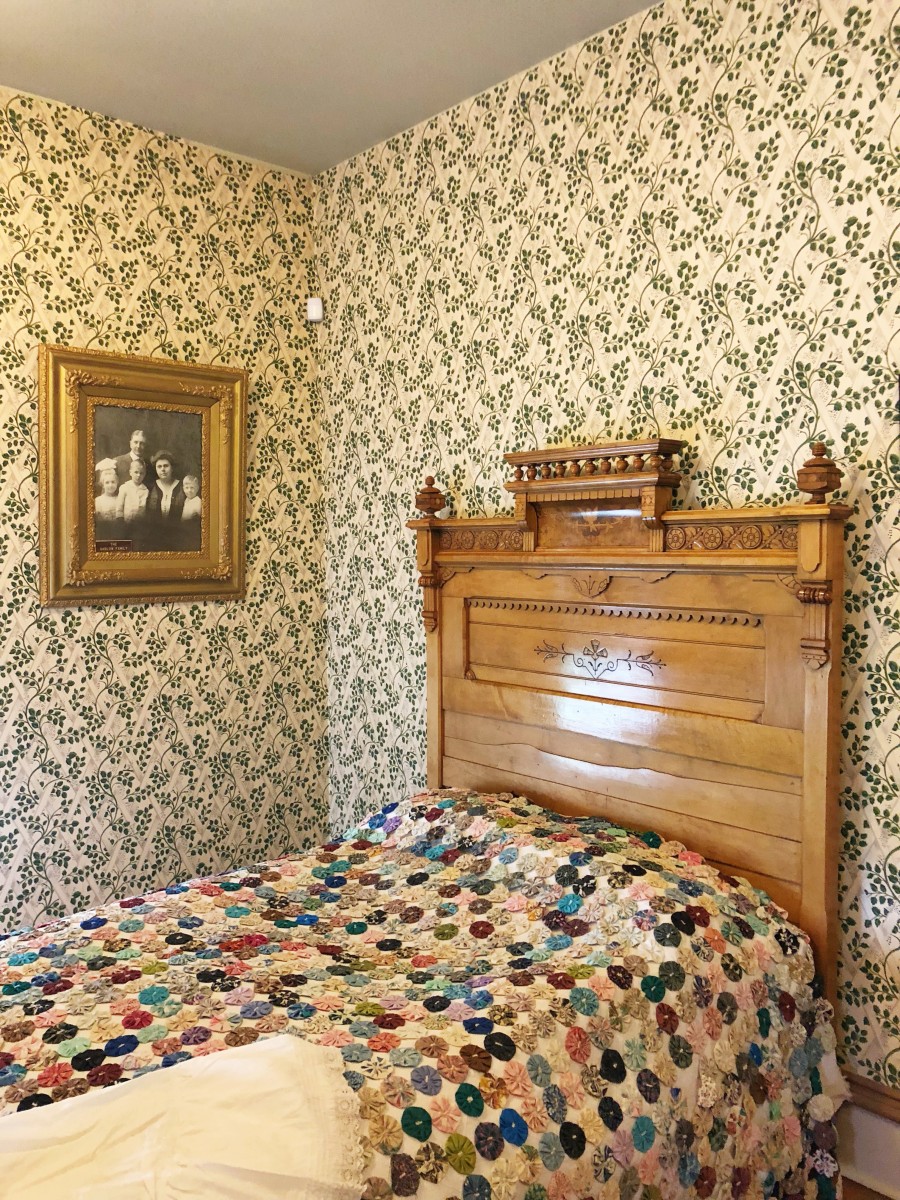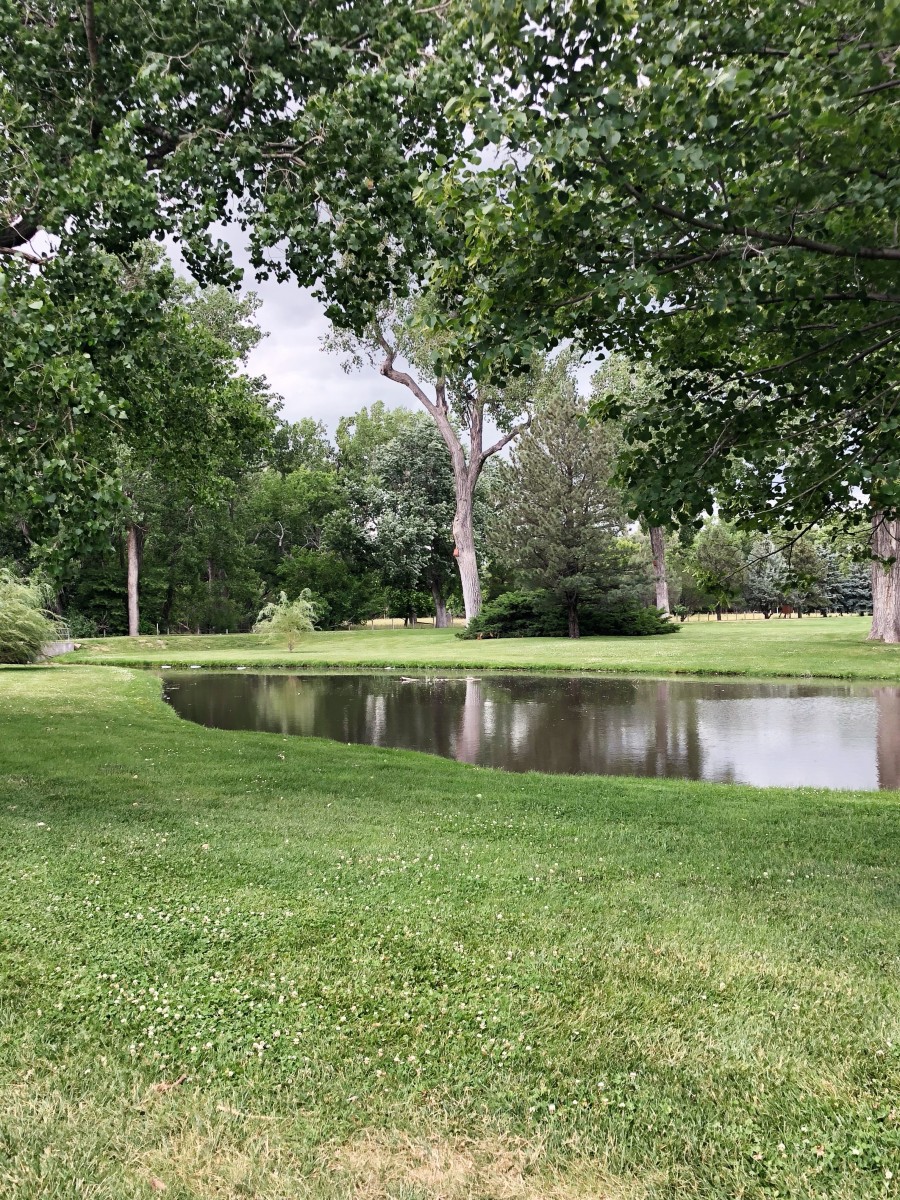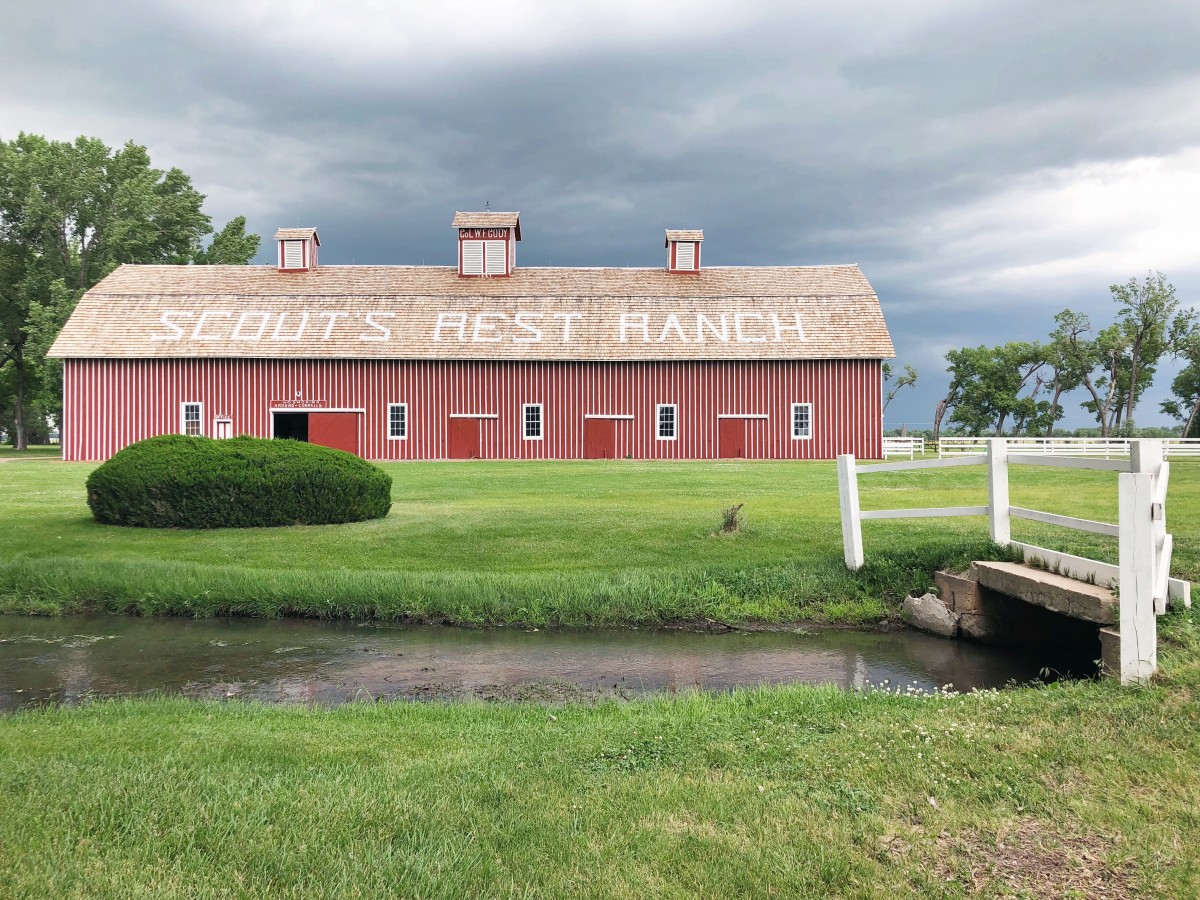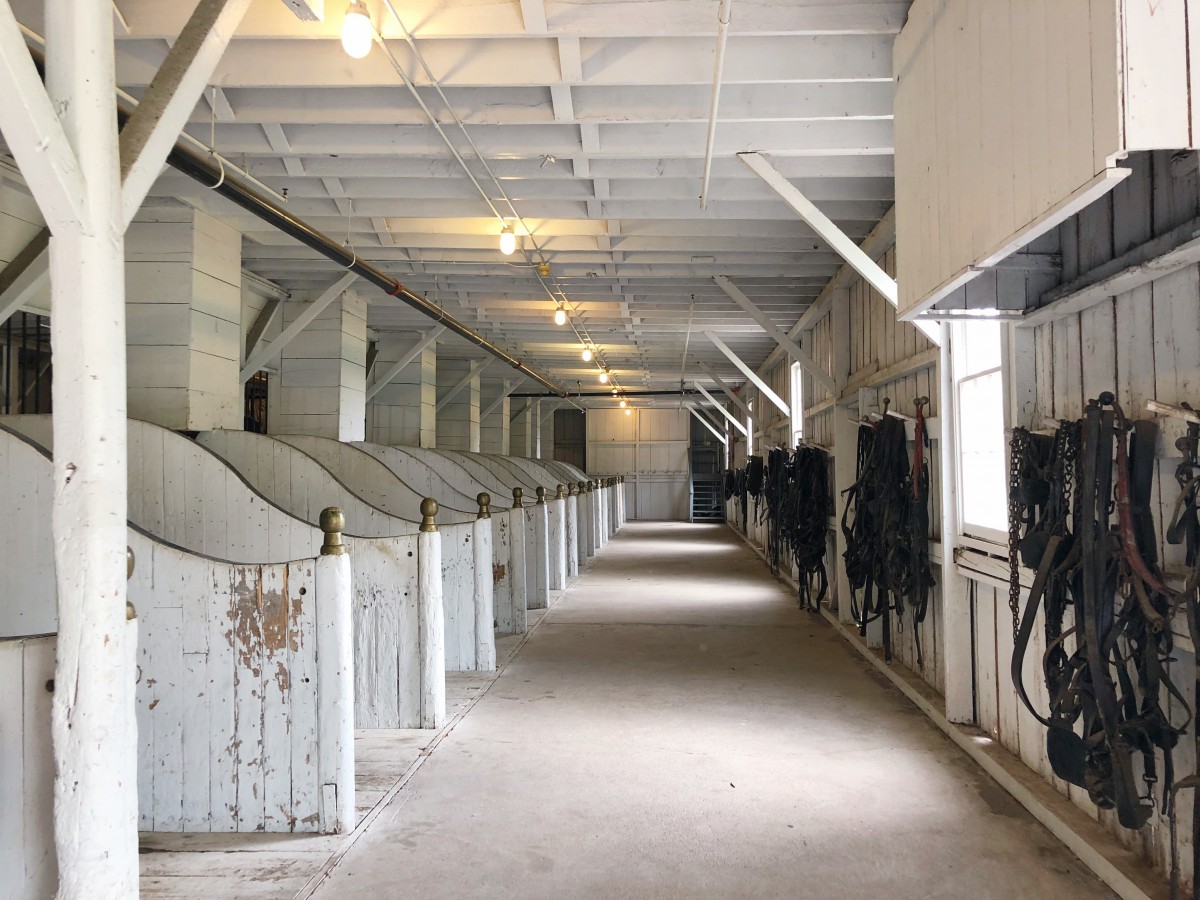 3 Margaritas
Our last meal of the trip. I was so sad to have this trip come to an end but we really went out on a high note. 3 Margartias was absolutely delicious and you can't beat their $3 happy hour margaritas.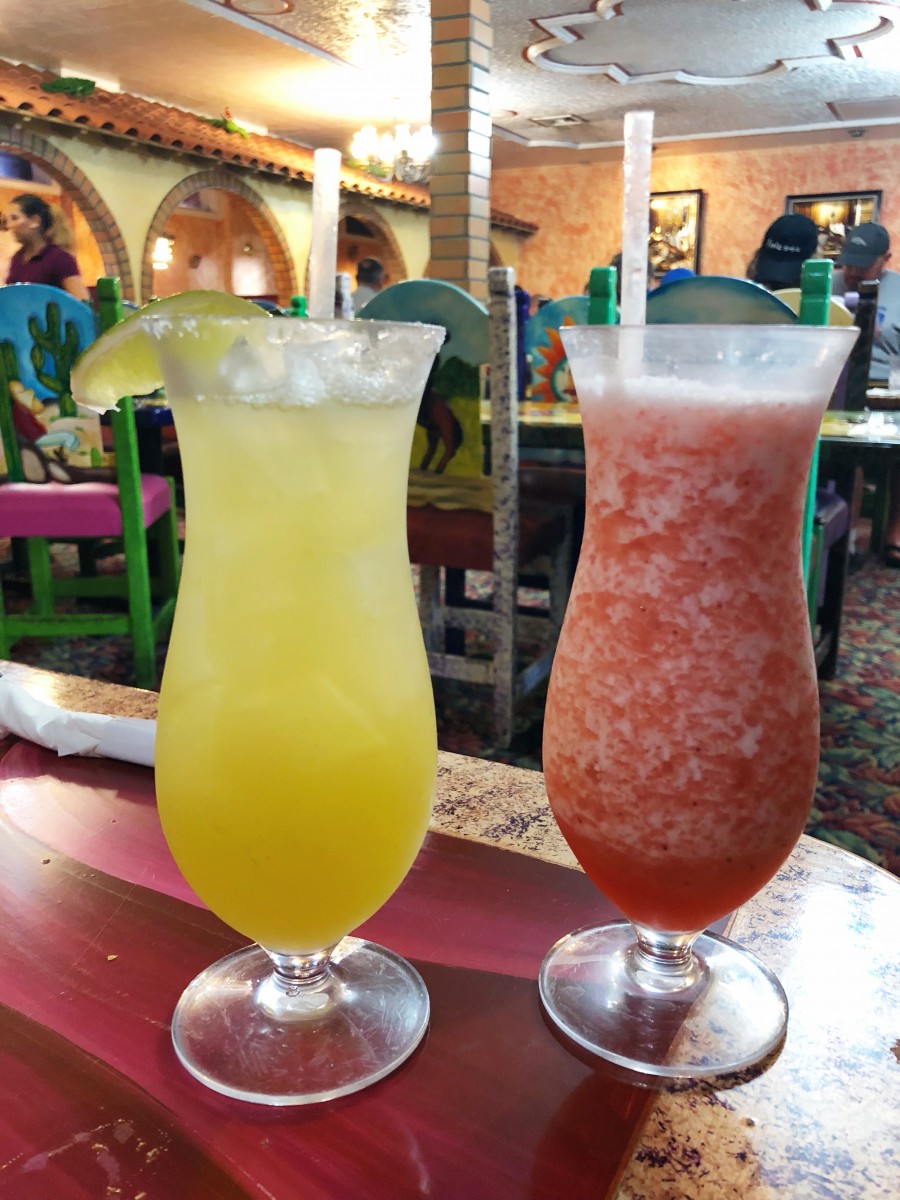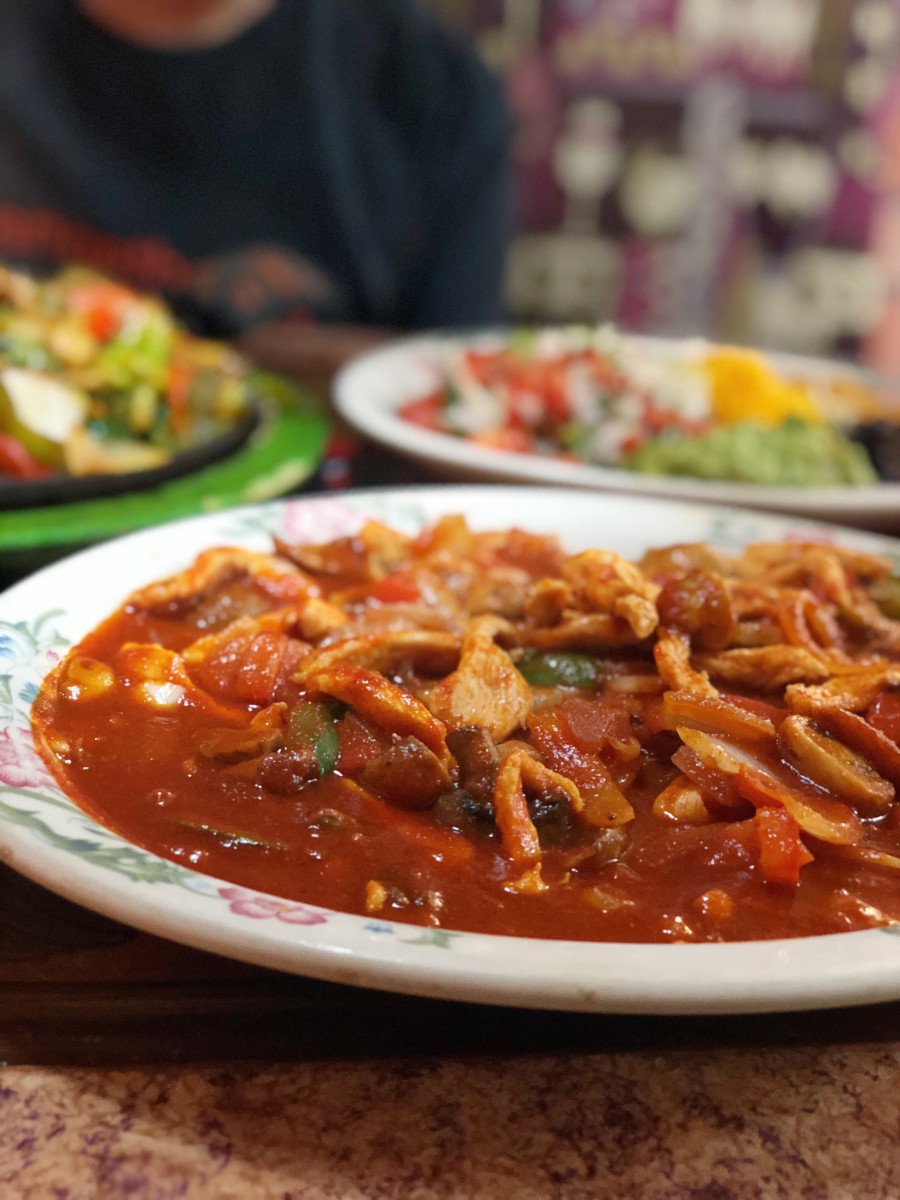 Questions of the Day: Did you play the Oregon Trail game growing up? Have you ever visited Kearney or North Platte? What would you have enjoyed most from this trip?
Check out the Oregon Trail stops other bloggers explored:
Baker City, Echo, Topeka, Soda Springs, Portland, Portland, Portland, Mt. Hood, Mt. Hood, Mt. Hood, Pendleton, Casper, Casper, Independence
SaveSave
SaveSave
SaveSave
SaveSave