A few weeks ago Josh and I packed up our bags and hit the road with Subaru. We were off on a Rocky Mountain Adventure to get lost in nature, test-drive the 2018 Forester, and have some fun. Boy did we ever.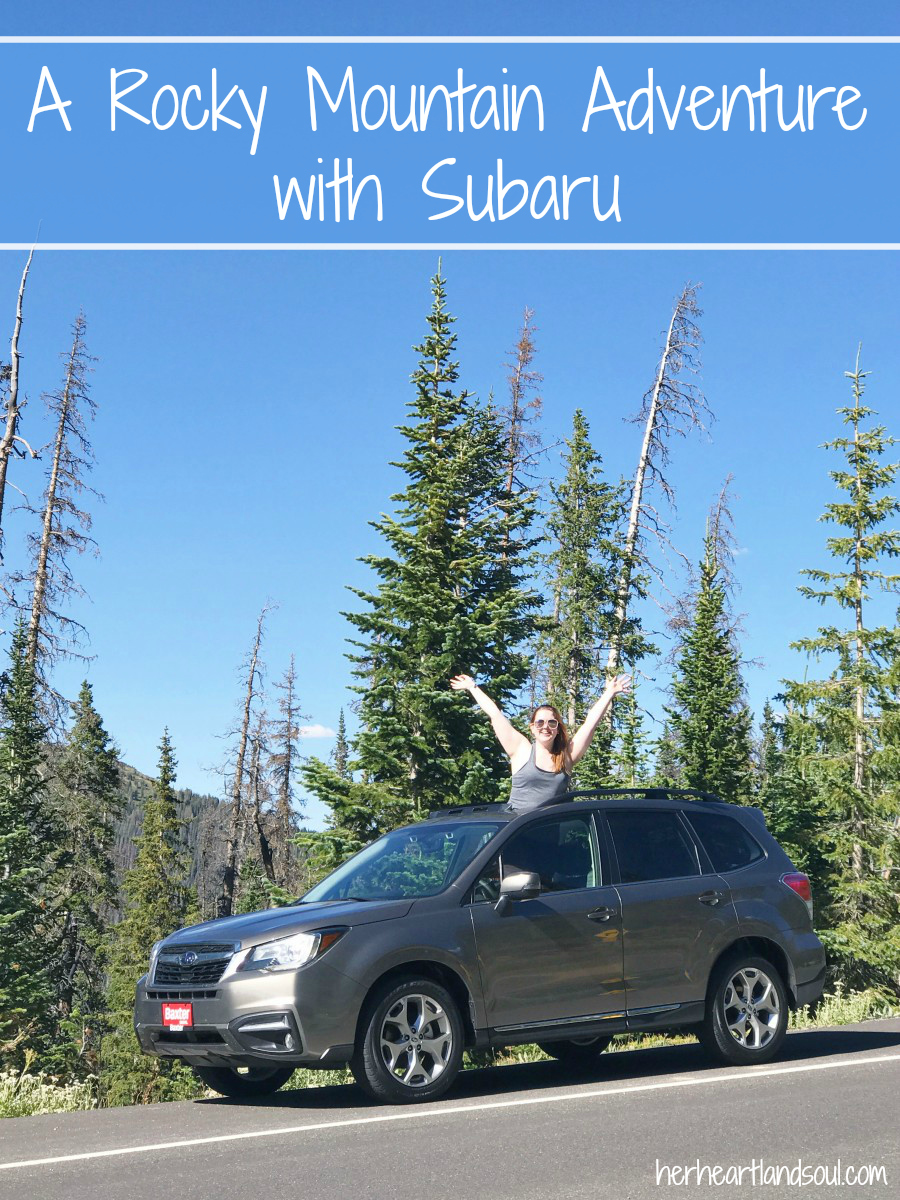 A Rocky Mountain Adventure with Subaru
Thanks to a long holiday weekend, I was able to scoot out of work a little early so we could pick up our wheels and get the show on the road. We had an eight and a half hour drive ahead of us to Estes Park, Colorado. While I love road trips, I had never done one that long. We were really putting this car to the test!
2018 Subaru Forester
We currently have a 2013 Honda Fit which is a great city car for zipping around in, but less than ideal for driving in bad weather, the winter, or roads with a bit of incline. As we look to buy a house, we know we'll need to become a two car family and want a car with all-wheel drive and a bit more space.
Enter Subaru, the brand known for safe, reliable, all-wheel drive cars. While this trip was organized for my blog so I could share my experience with all of you, I was selfishly excited to have a weekend-long test drive of a car we're seriously considering buying.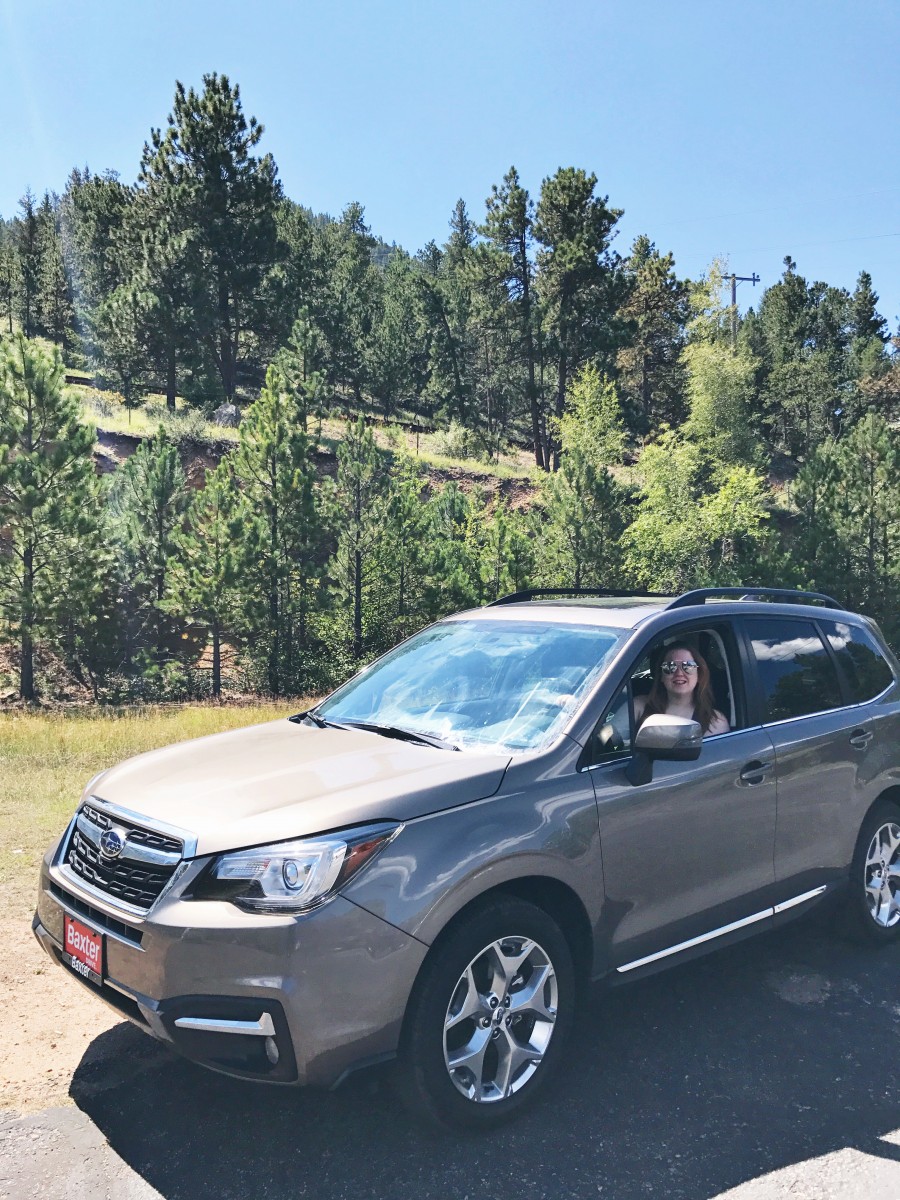 Our wheels for the weekend. Josh nicknamed him Baxter, since we got him from Baxter Subaru in Omaha. Does anyone else name their cars?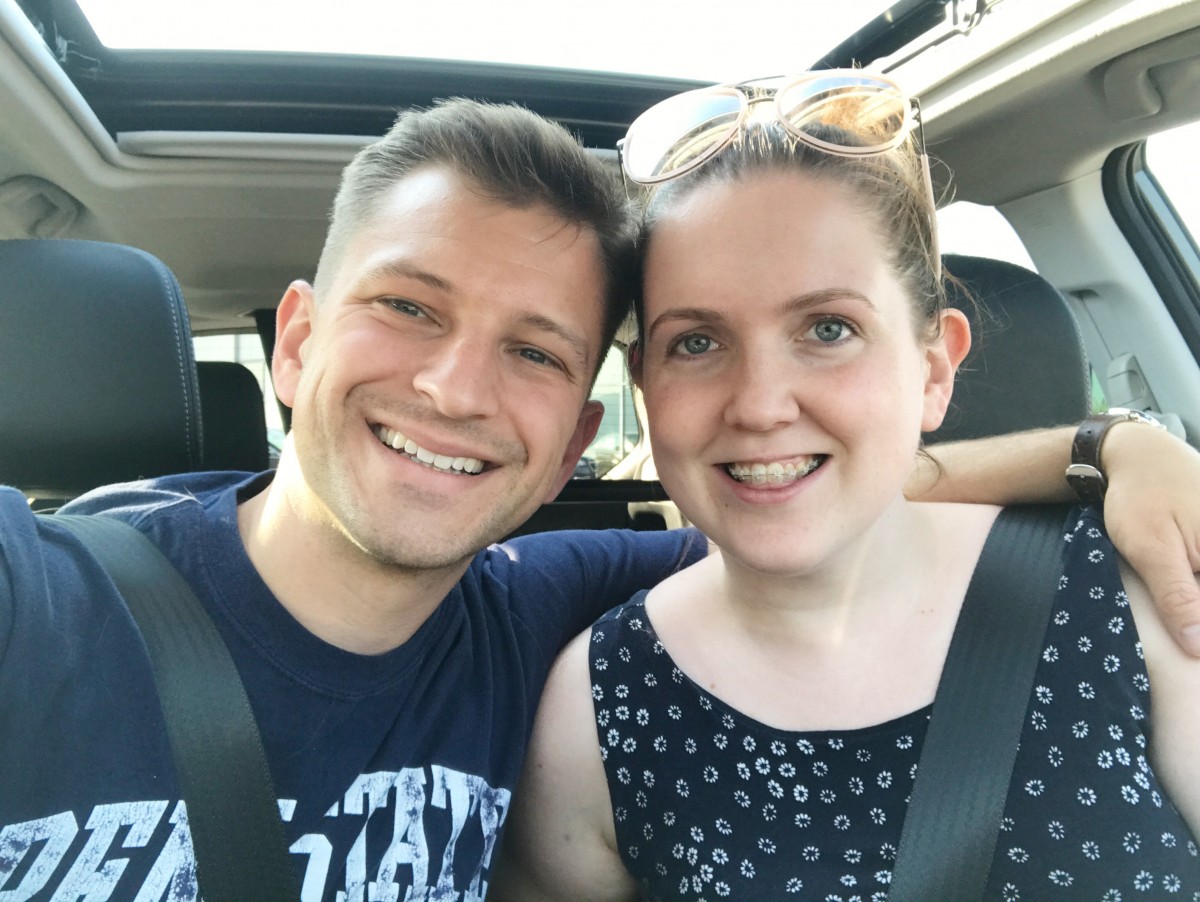 Our first of many selfies this trip. 😉
Picking up the car was the smoothest process. We loved how the Baxter team walked us through the car and its features in such detail, making sure we were comfortable and at ease before we ever even pulled off the lot. Cars have advanced a lot in the past five years since we last were in the market. We had lots of fun features to learn about and try out for the first time.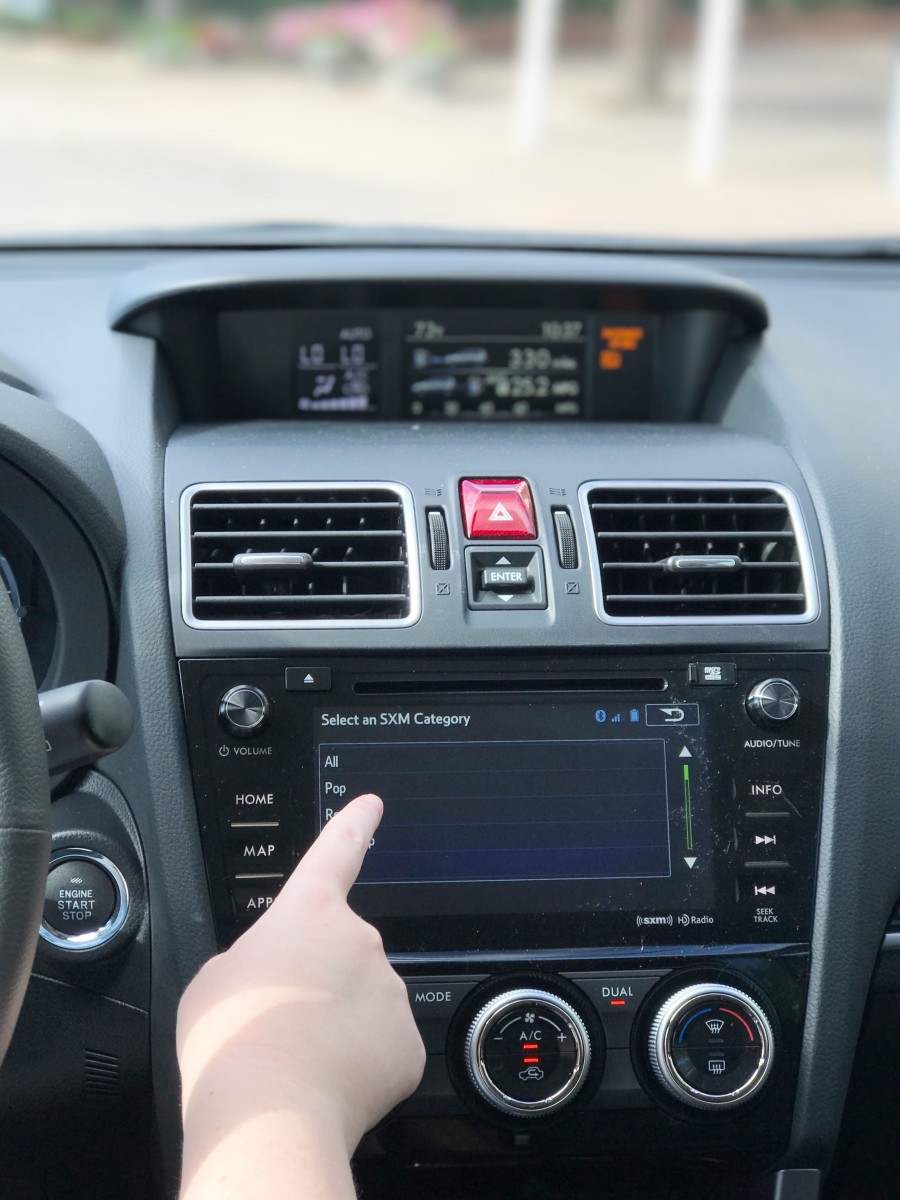 I couldn't get over how tricked out the Subaru Forester is. Some of the things I loved most were the keyless entry, backup camera, satellite radio and touch screen controls. Oh, and the heated seats and heated steering wheel! That was so nice when we were driving late at night as my hands always get cold.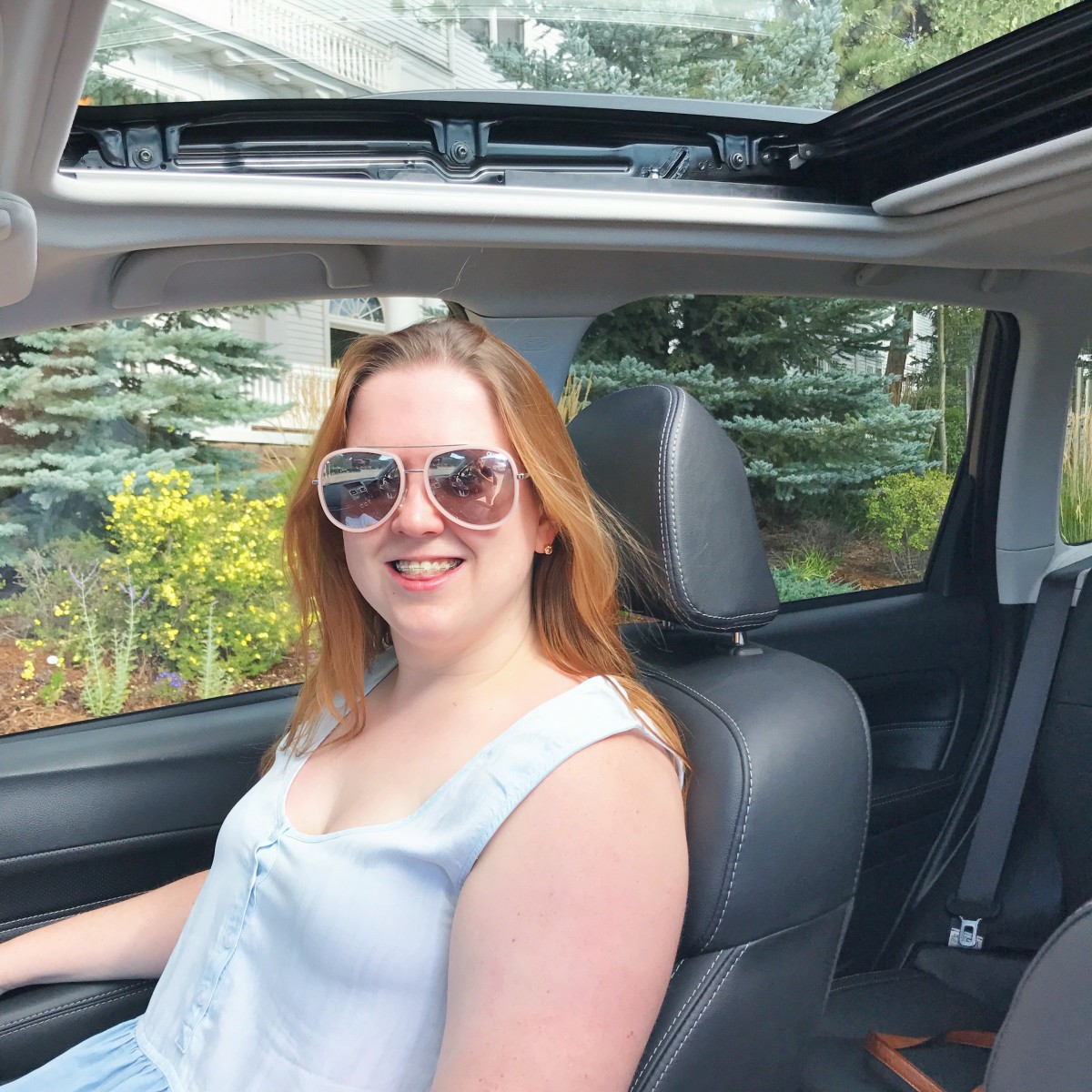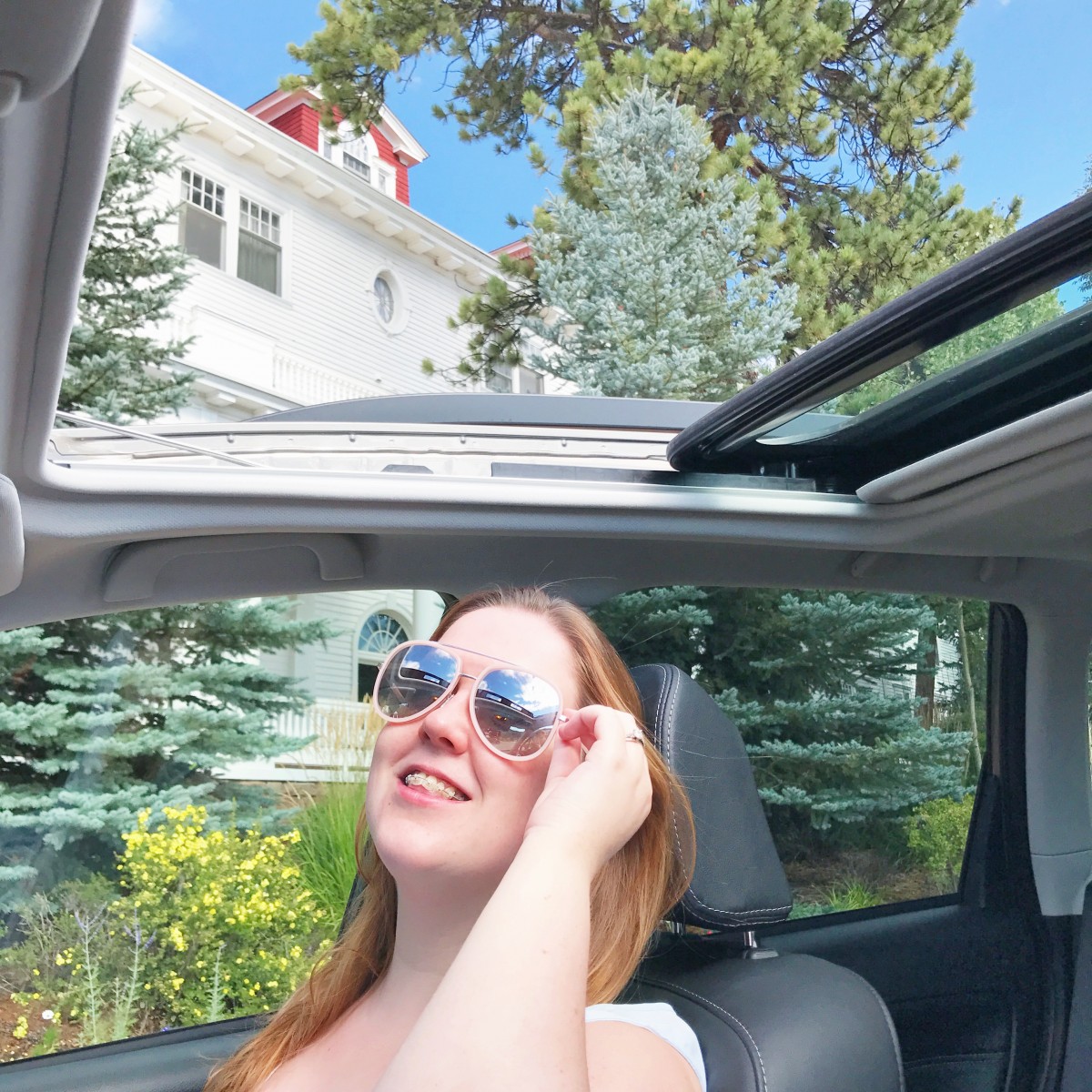 I also could not get over how open, light, and roomy this car felt. I never thought I wanted a moonroof, but now that I've actually driven in a car with one, I totally get the appeal. We picked the perfect car to be out and about with nature in. We had amazing visibility from every vantage point.
While my favorite Forester features were comfort and convenience related, Josh was all about the safety. He is still raving to this day about the Eyesight Driver Assist Technology. It lets you optimize cruise control, warns you (and re-directs the wheel) when you're starting to sway out of your lane, and will even break in case of emergencies to help you avoid an accident.
When we were two and a half miles up in the air winding our way around mountains, Josh said Subaru Eyesight is what made him feel confident and in control on the road.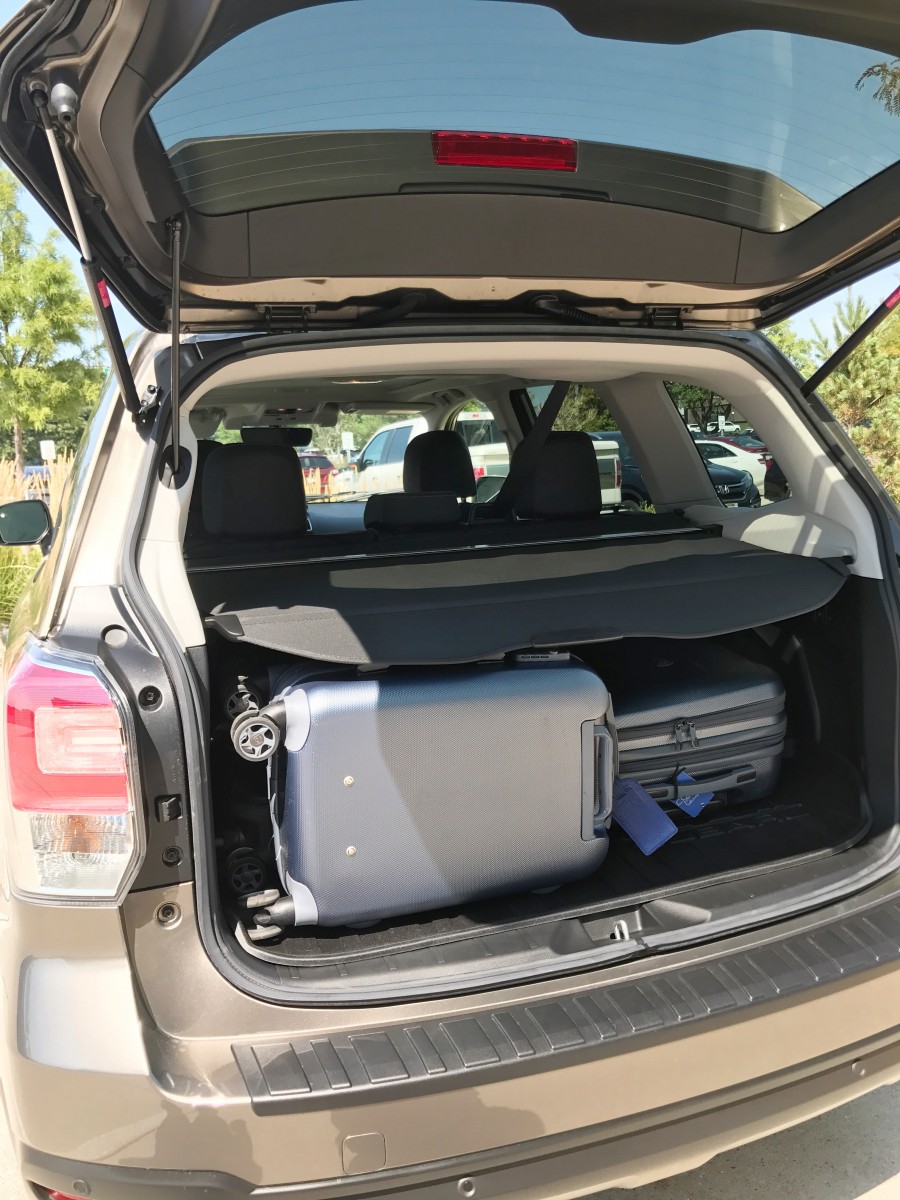 After getting acclimated with the car and its controls it was time to hit the road. You know you're getting old when you see trunk space like this and start feeling heart eye emojis. I had suitcases for trips to Colorado and Germany in there and still had room to spare! And if we needed even more space the back seats would fold flat to expand the trunk.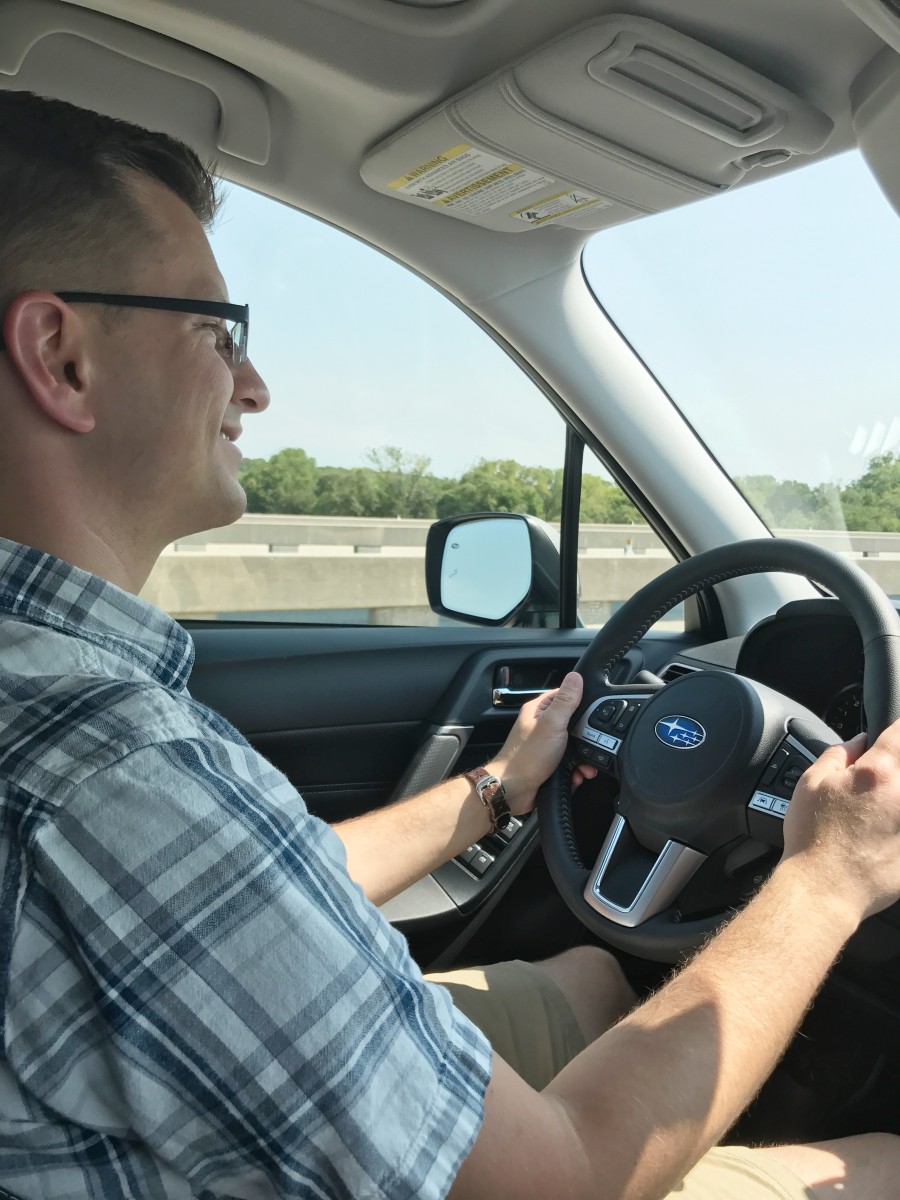 Josh couldn't wait to get into the driver's seat so he drove the first leg most of the trip. The ride was comfortable, quiet, and smooth. We passed the time listening to music, stargazing, and just enjoying the ride. Before we knew it, we were in Colorado!
Estes Park, Colorado
I had never been to Estes Park before and had no idea what to expect. I quickly learned that it is beautiful, remote, and very high in the sky.
Where we stayed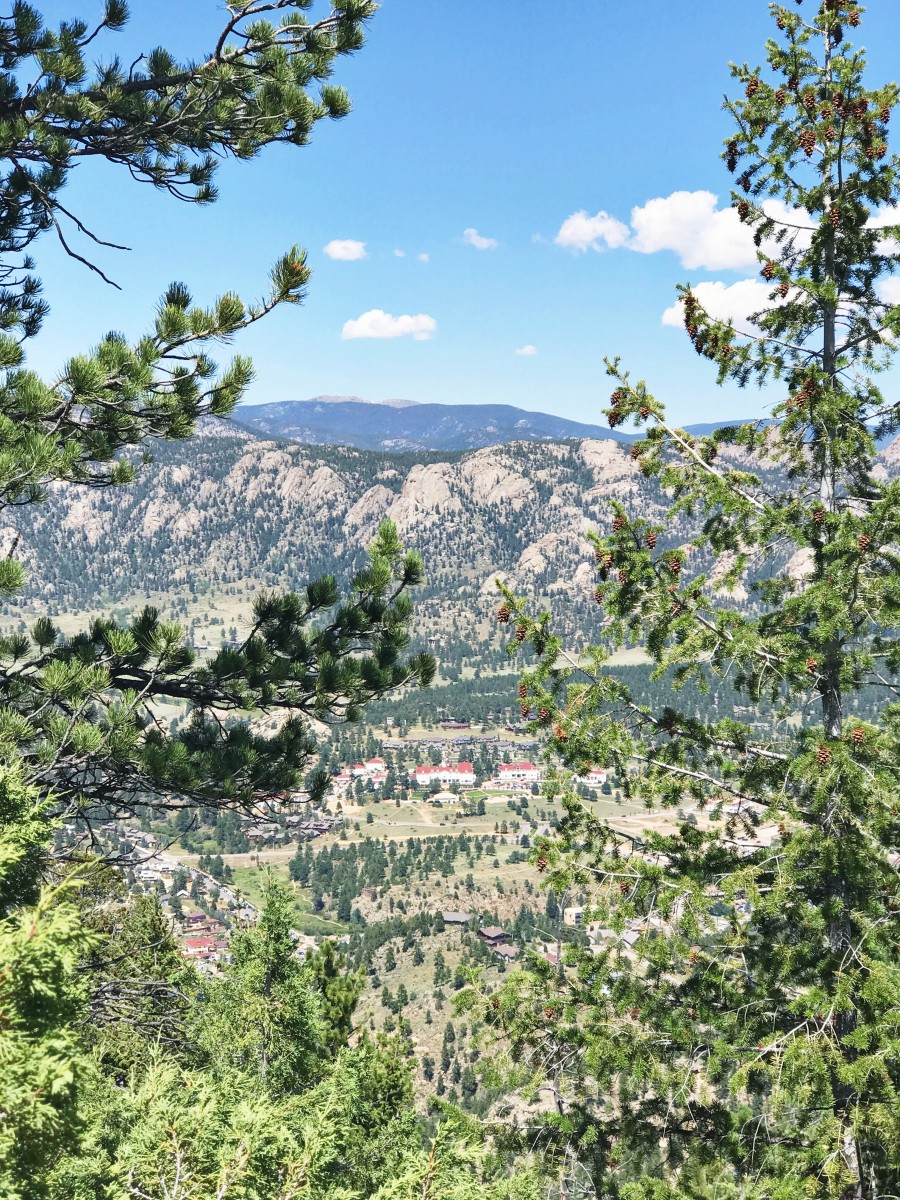 The Stanley Hotel
We stayed at The Stanley Hotel for the weekend. You might have heard of this hotel as it was Stephen King's inspiration for the Overlook Hotel in The Shining. The hotel plays up its haunted reputation with ghost tours and illusionist shows and locked doors that never open. For all its spook, it also managed to be quite the charming property. I had lots of fun snapping pictures of the property throughout the weekend.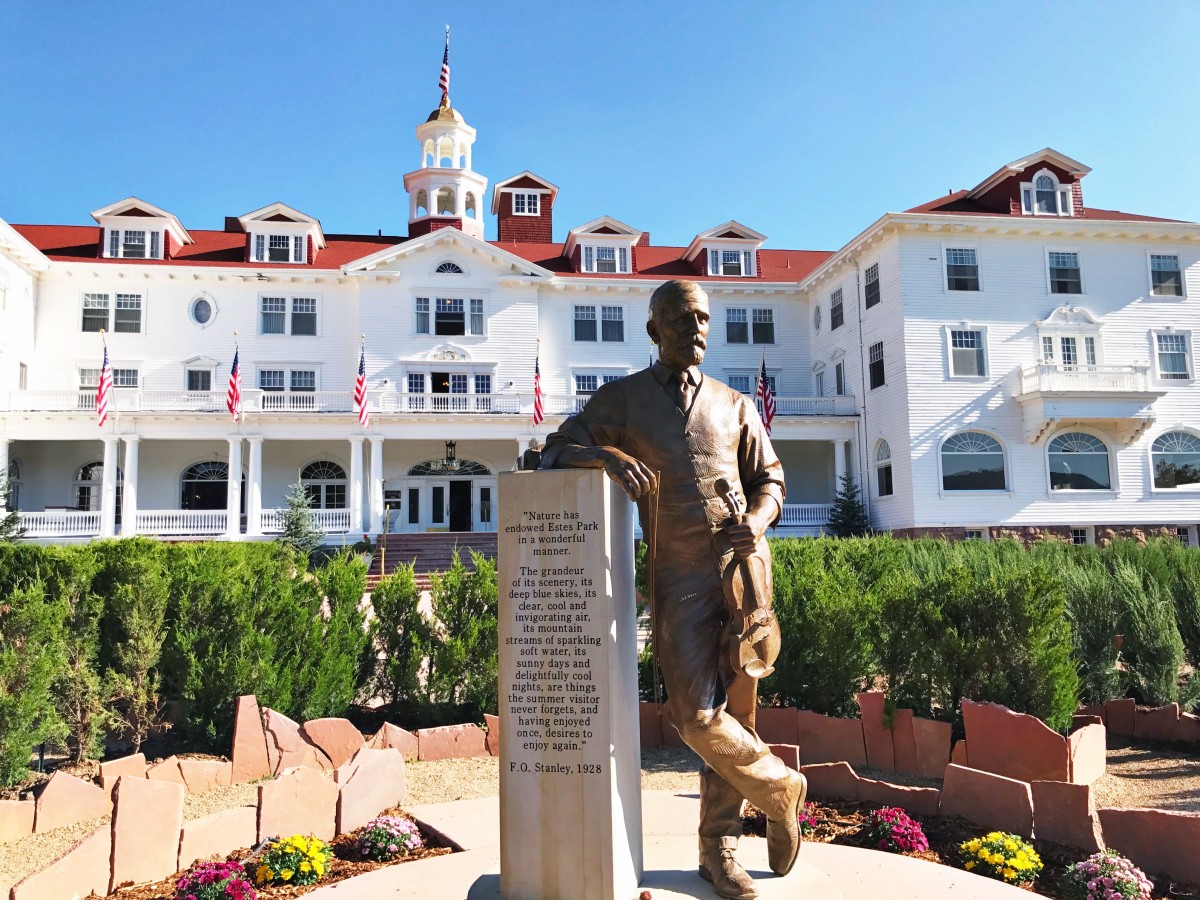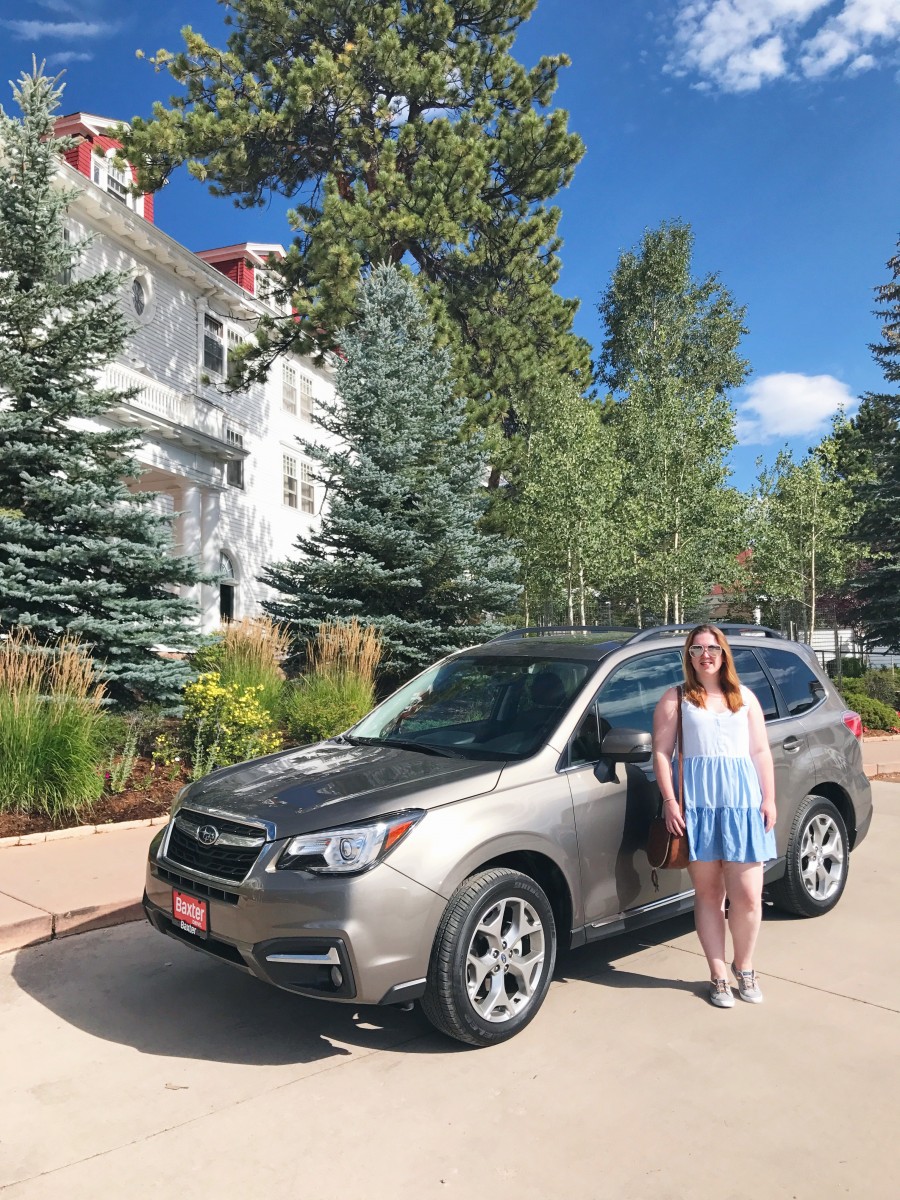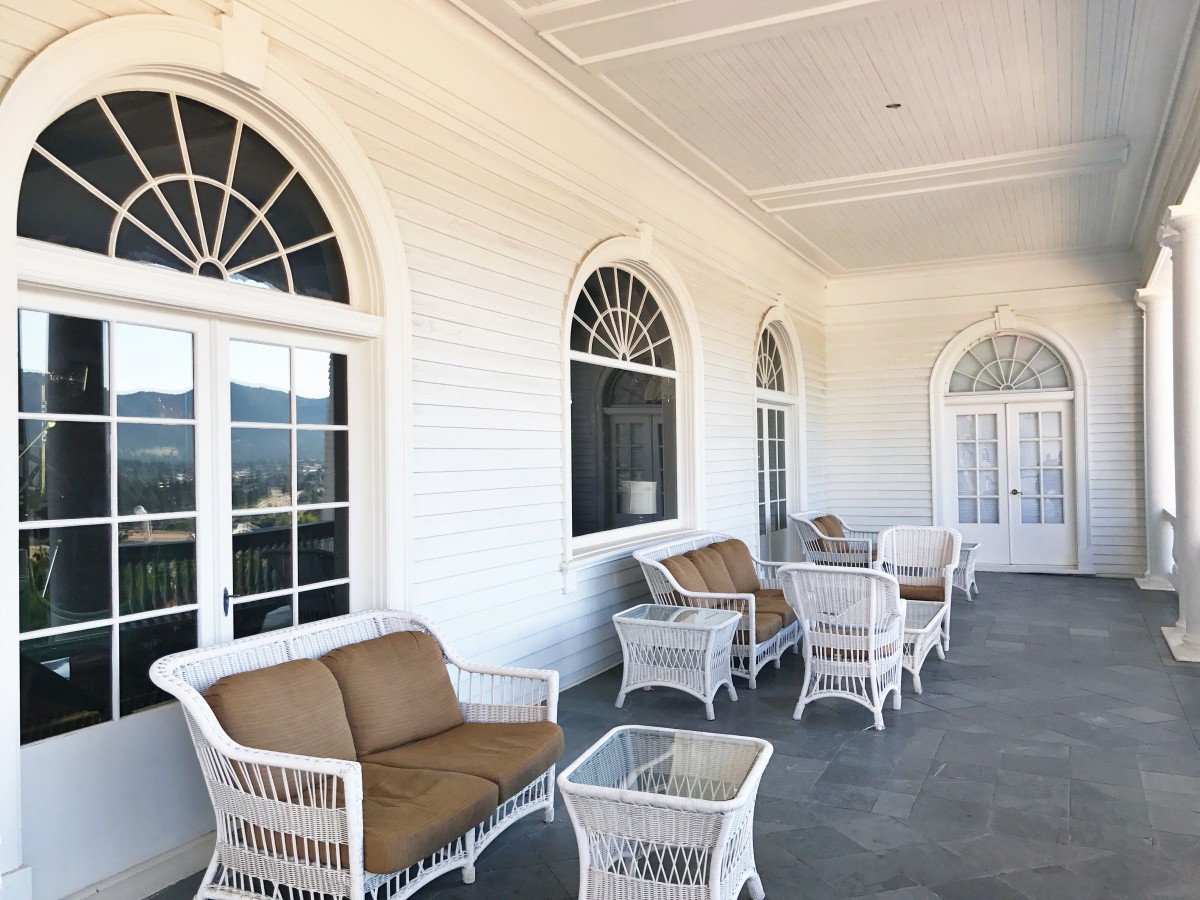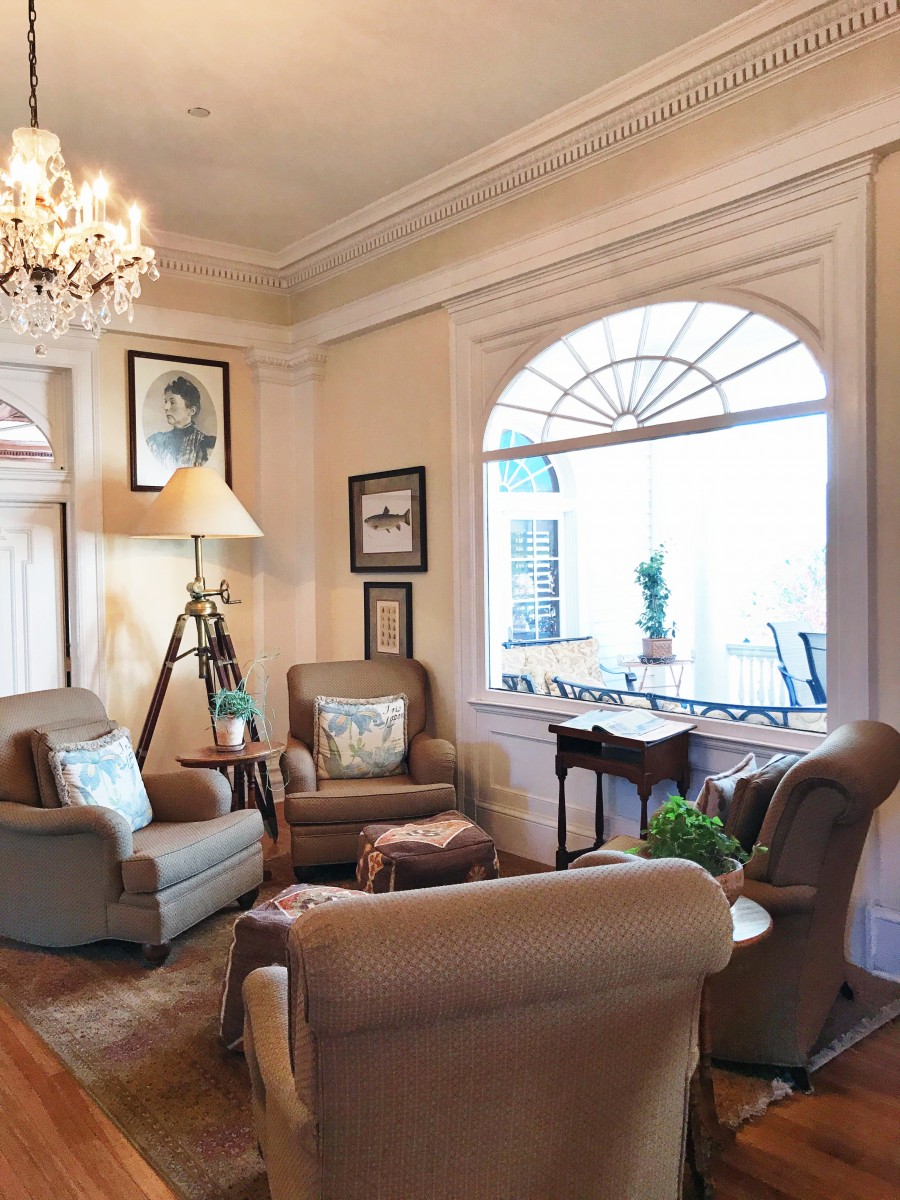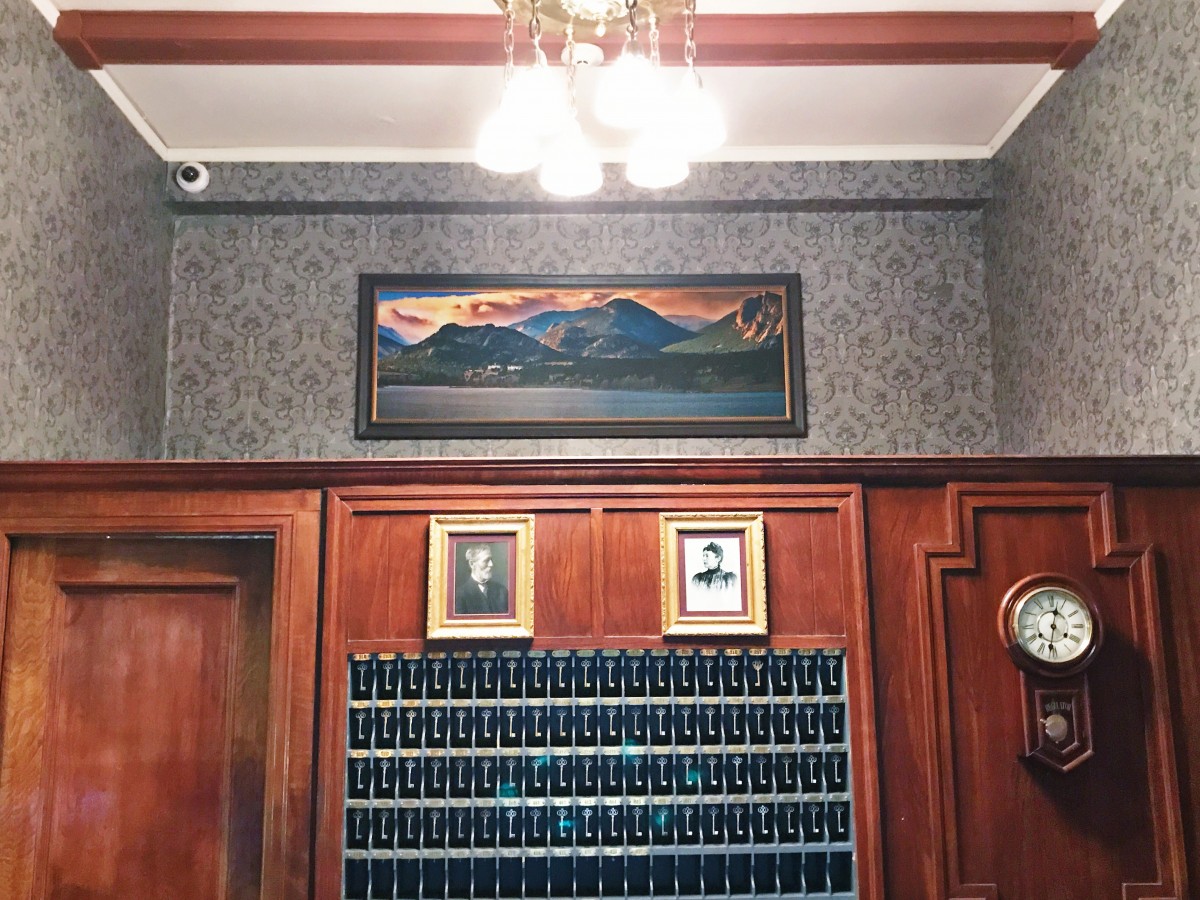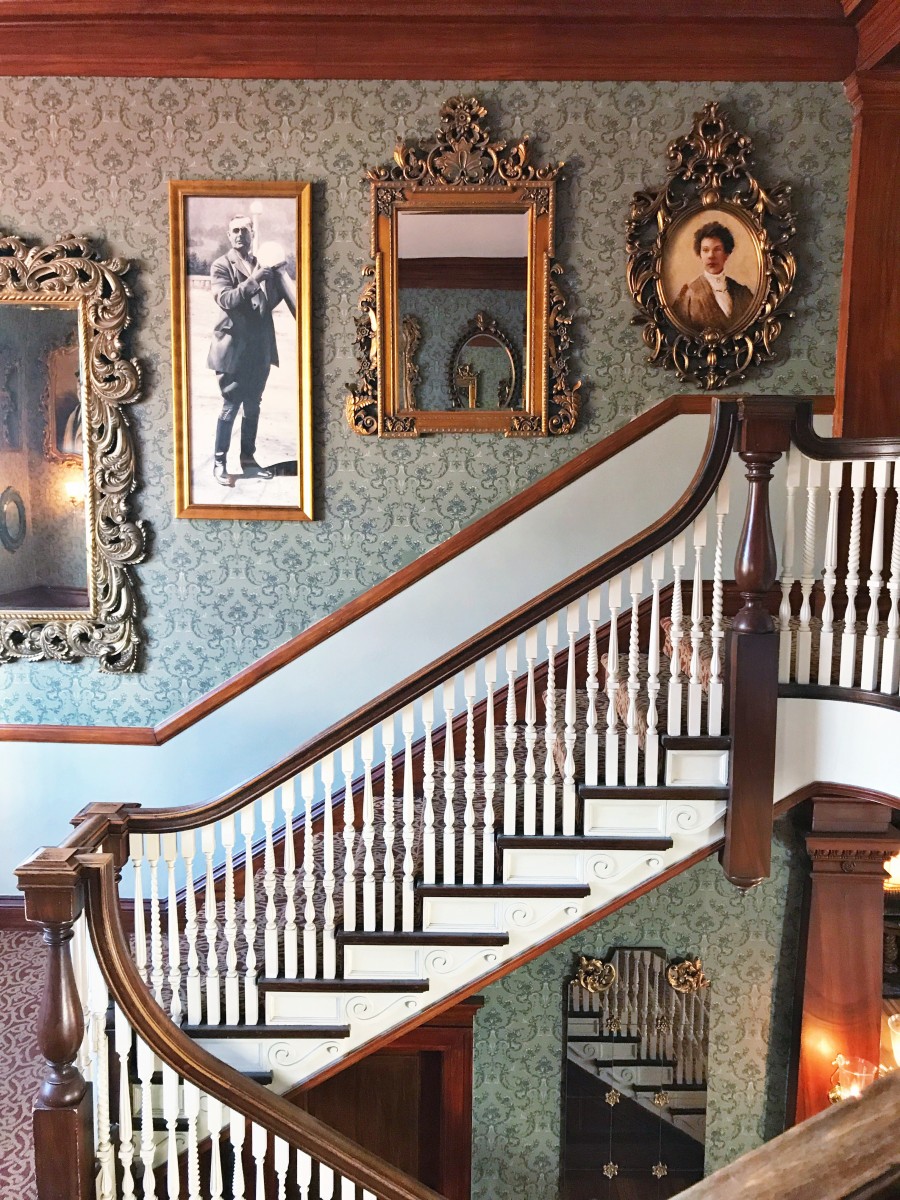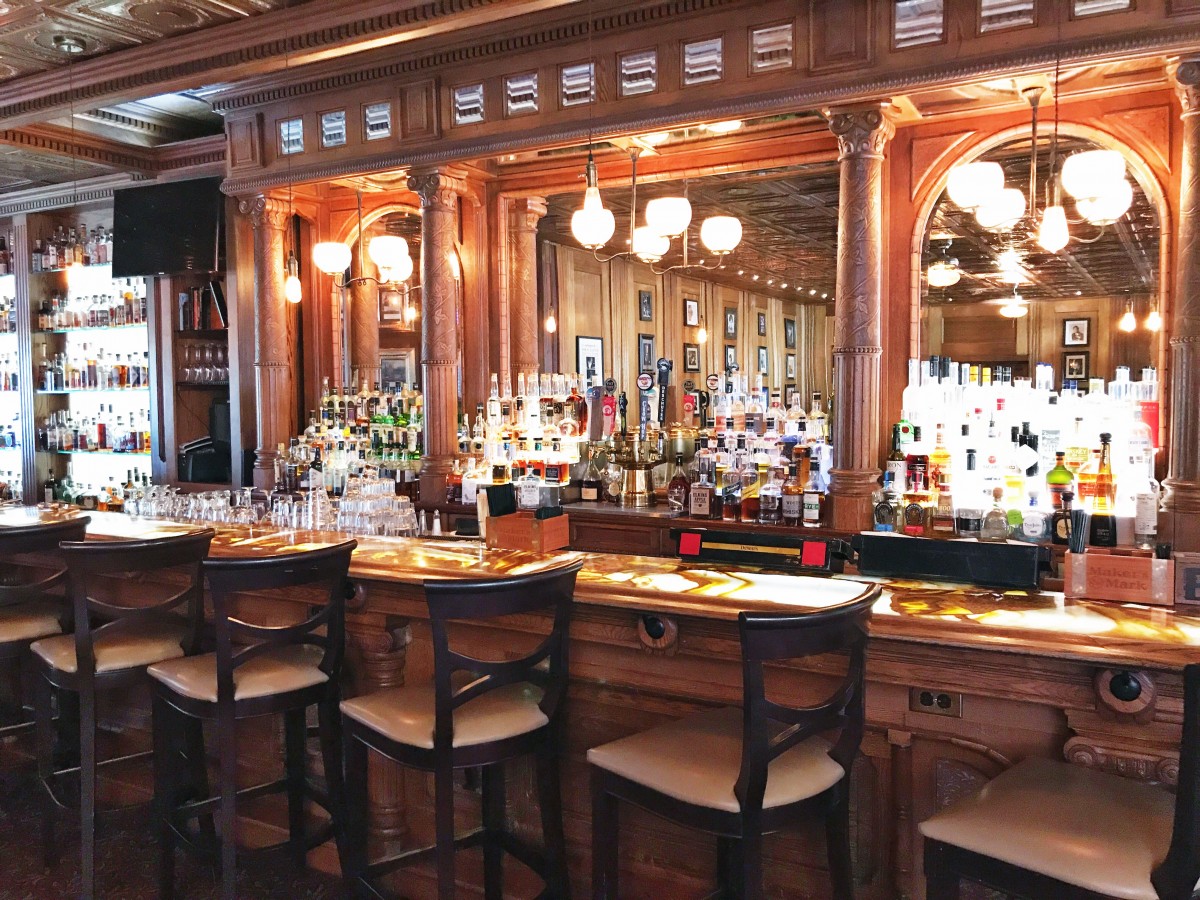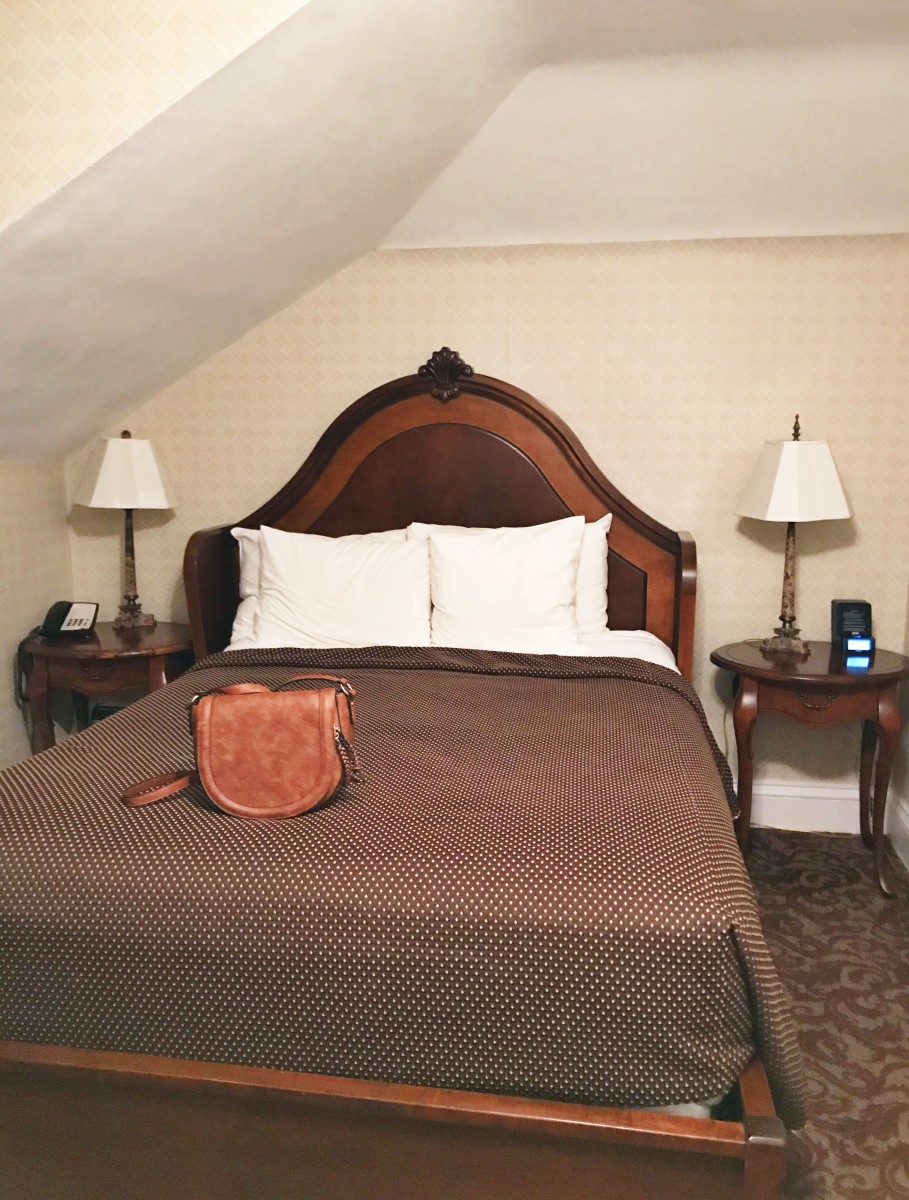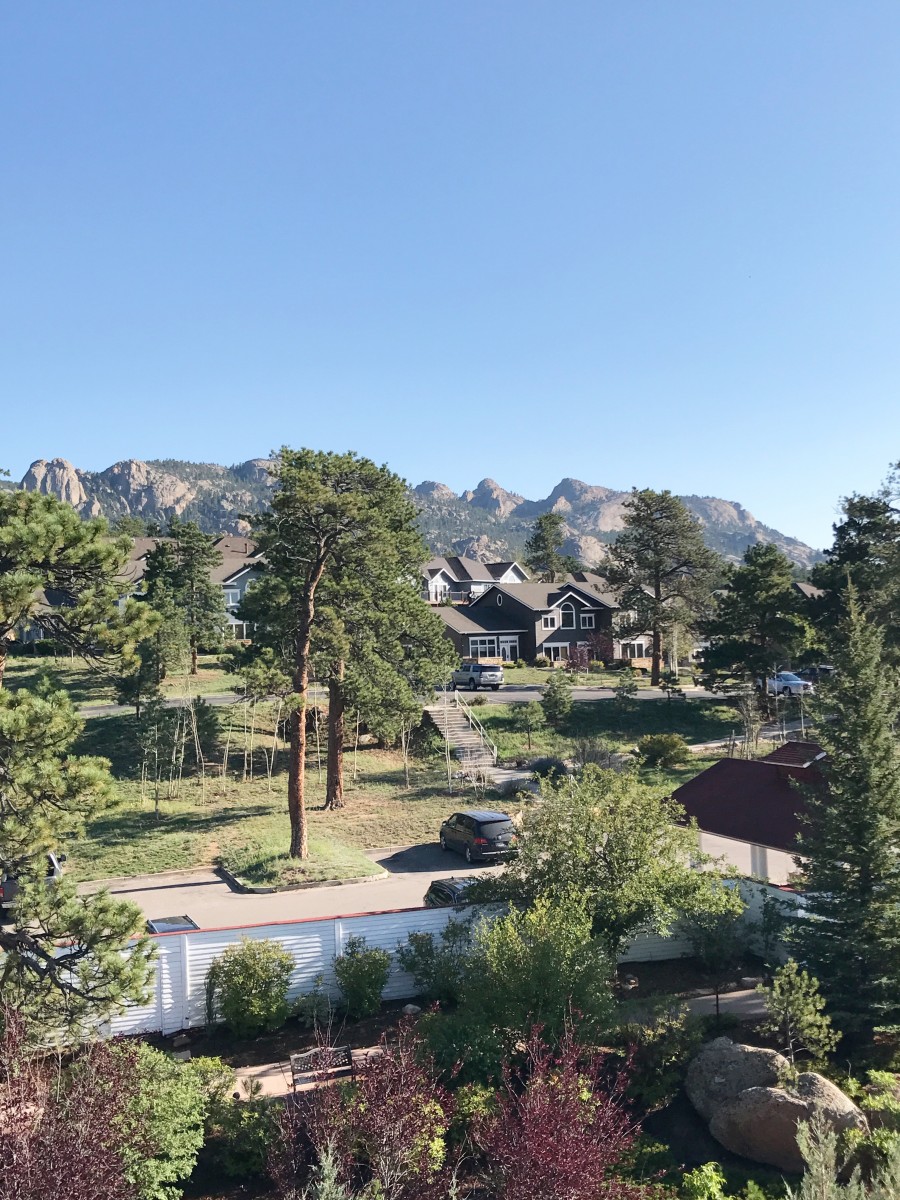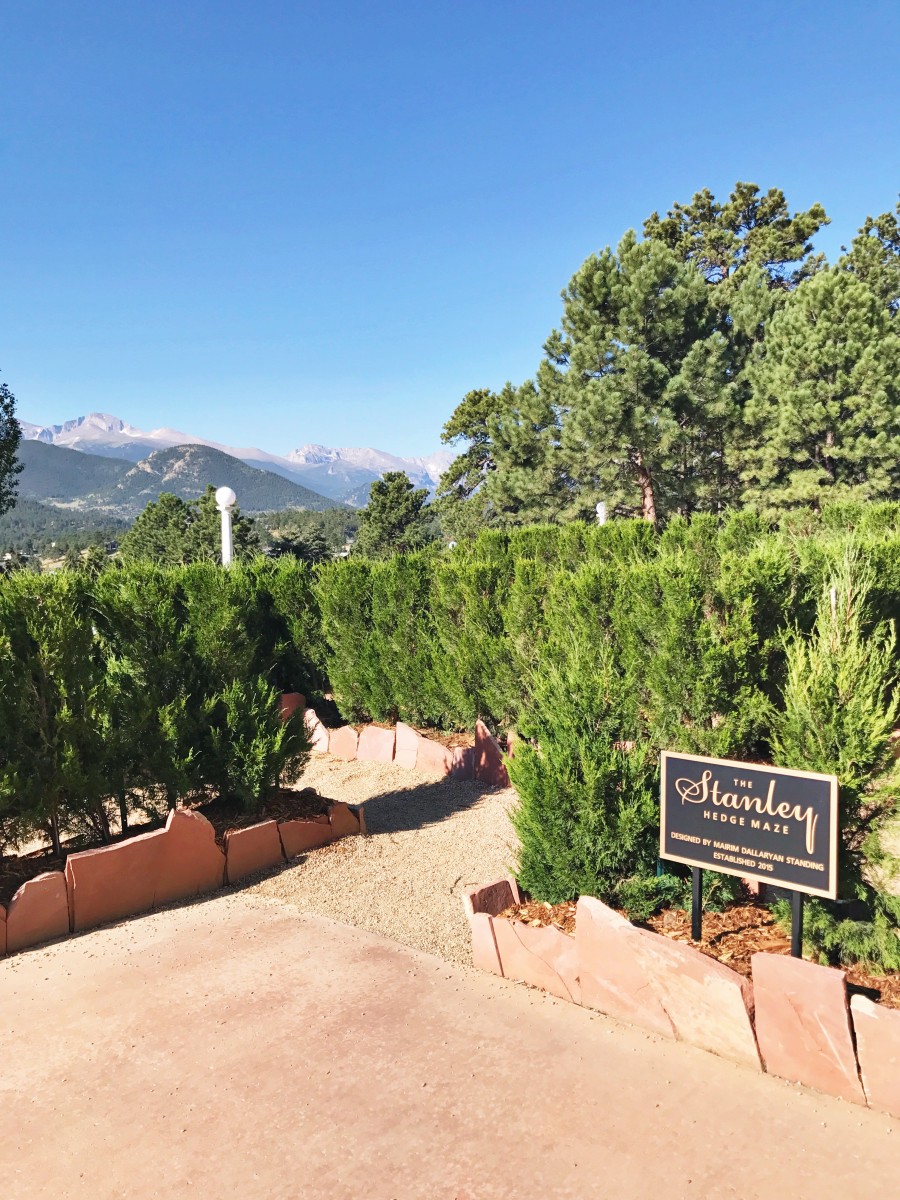 What we did
We had a lot of fun plans for the weekend and all of them involved nature in one way or another. Colorado is such a beautiful state. It felt great to spend our days outdoors.
Estes Park Aerial Tramway
I love tramways so I was really excited for the Estes Park Aerial Tramway.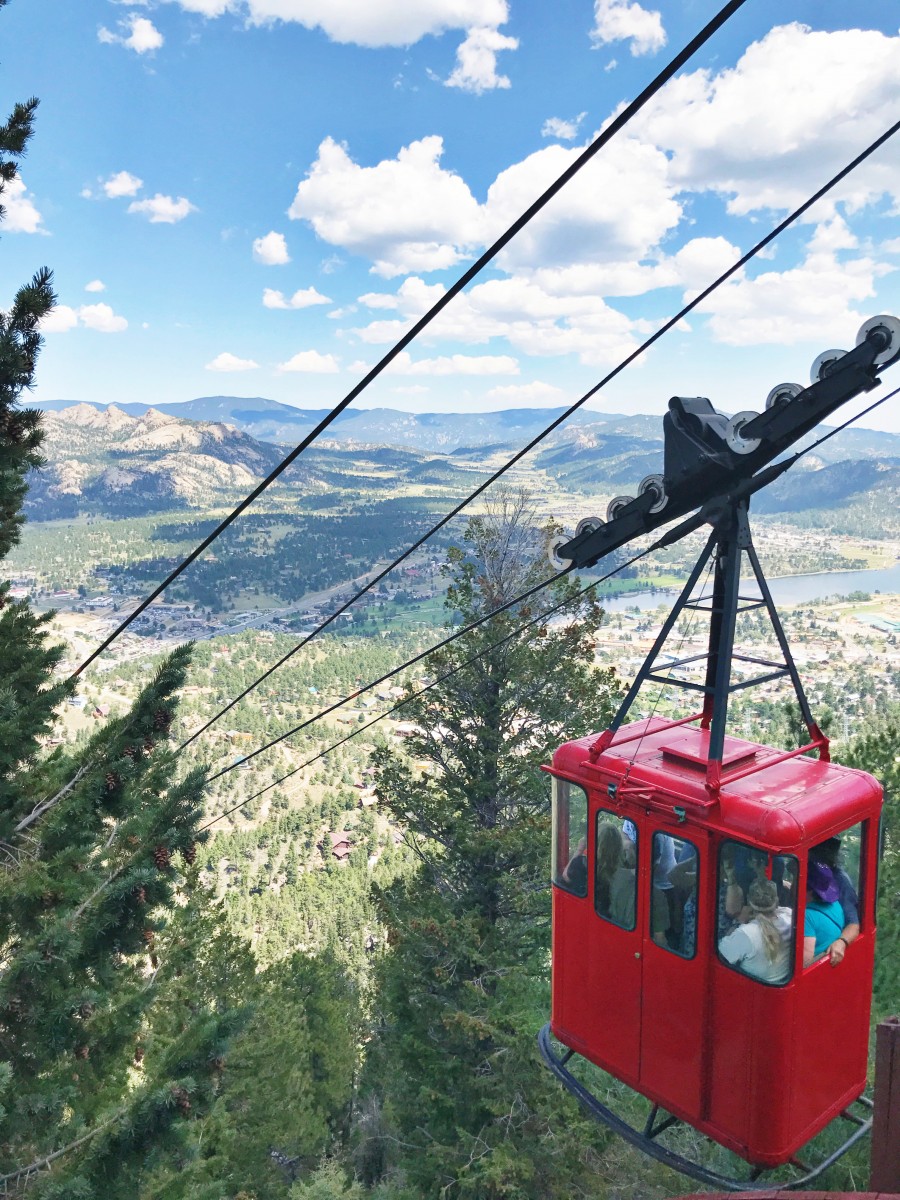 It did not disappoint. Look at those views! The tram was speedy, smooth, and incredibly safe. If you're good with heights and want a view to remember I highly recommend checking this out.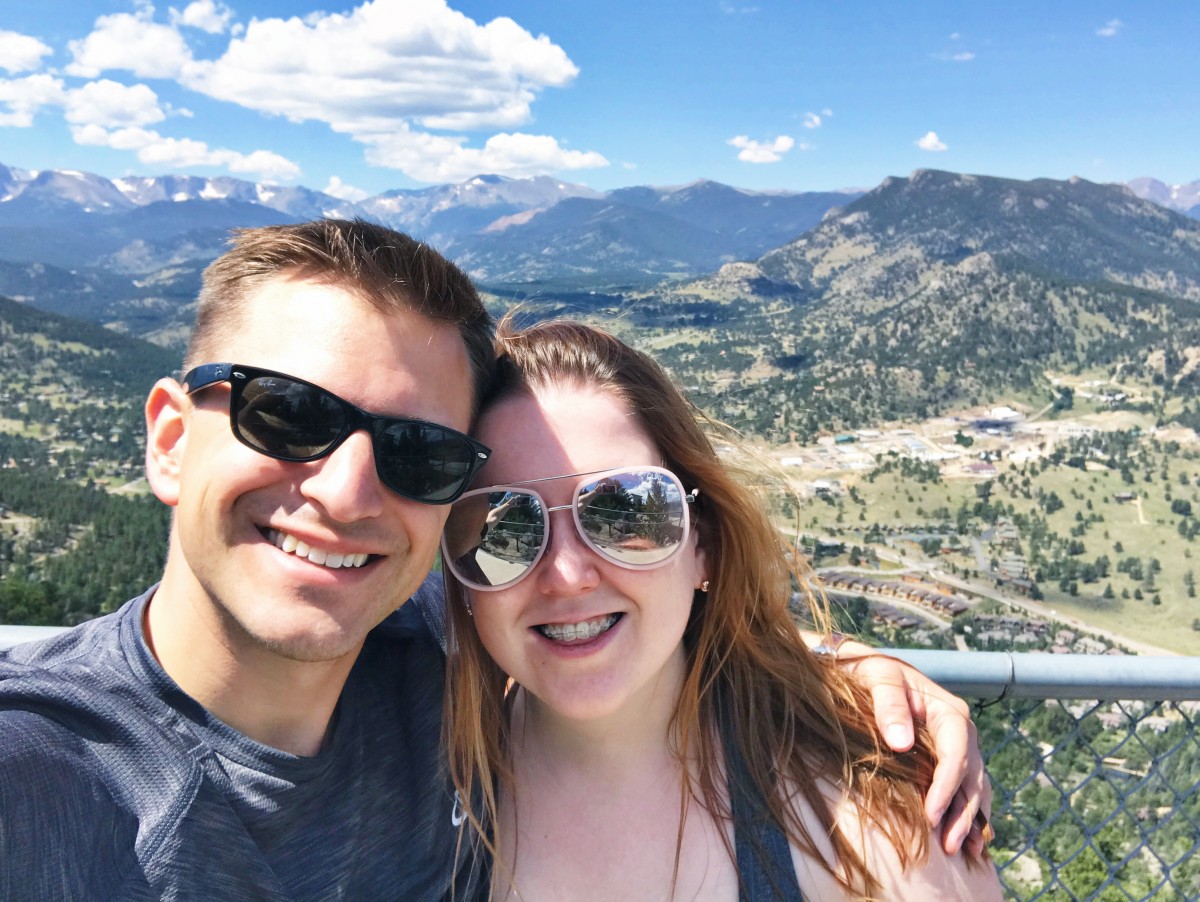 I feel so lucky I get to do life with this guy.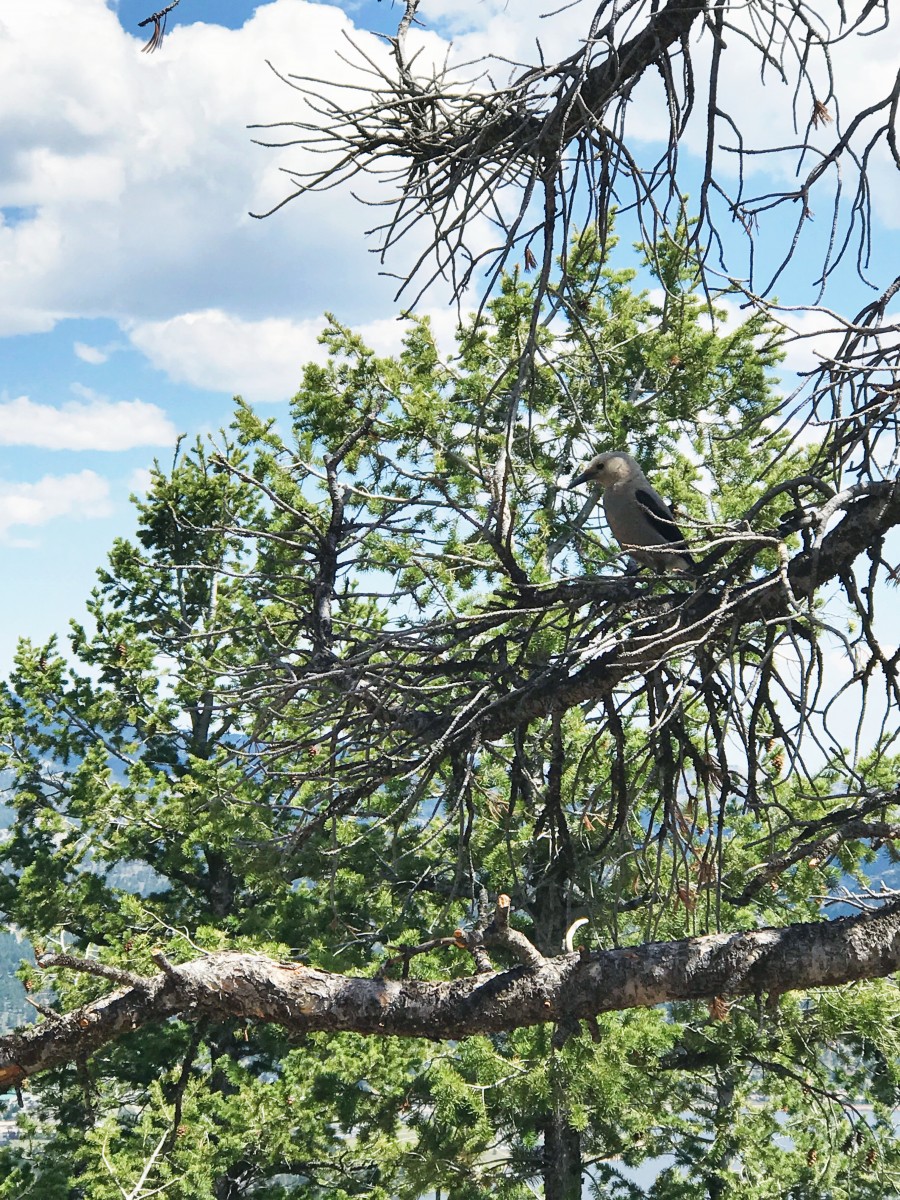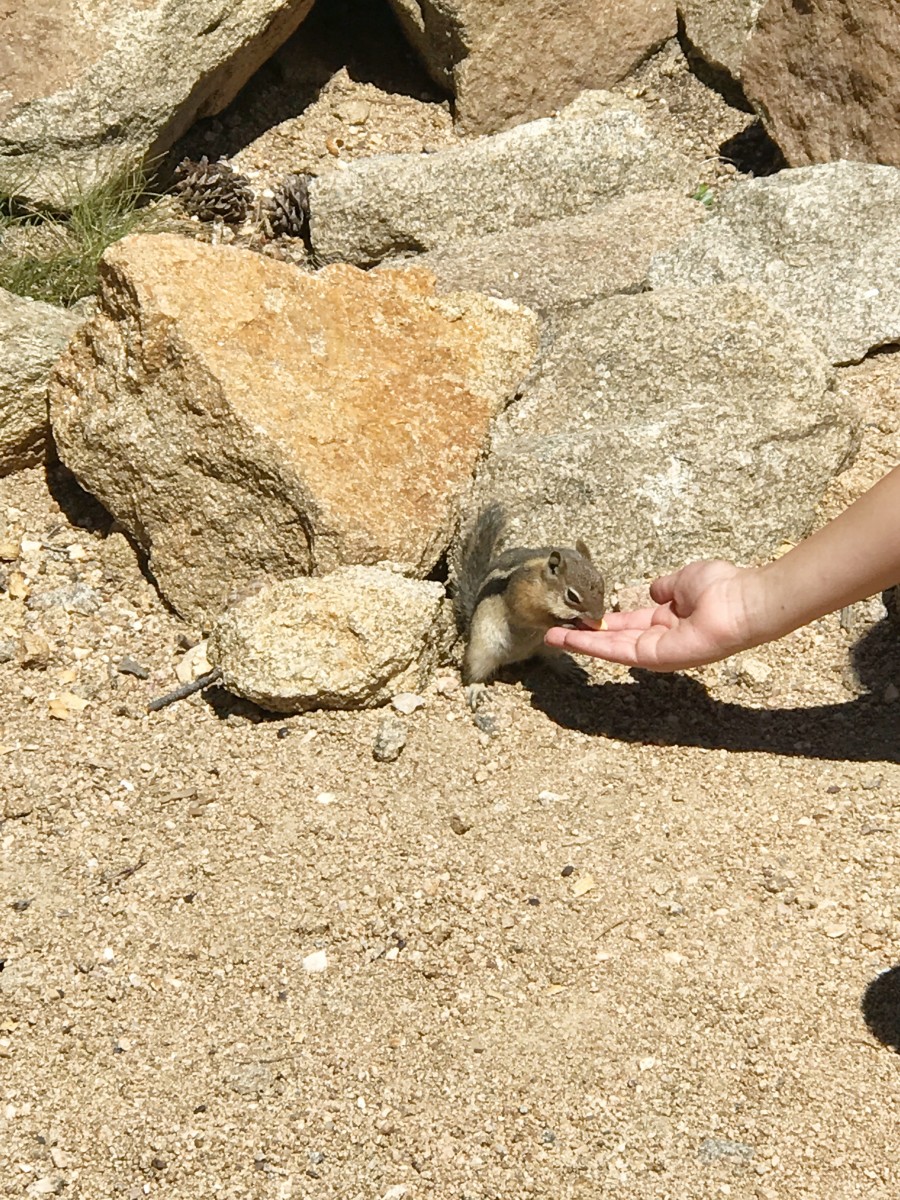 When you get to the top of the mountain you can either look around and then take the tram straight back down or hike around for a while. We wanted to spend a bit of the day there so we packed sandwiches from Scratch Bakery (highly recommend!) and wore our walking shoes. I'm so glad we did because there were so many beautiful sights and so many fun critters to see!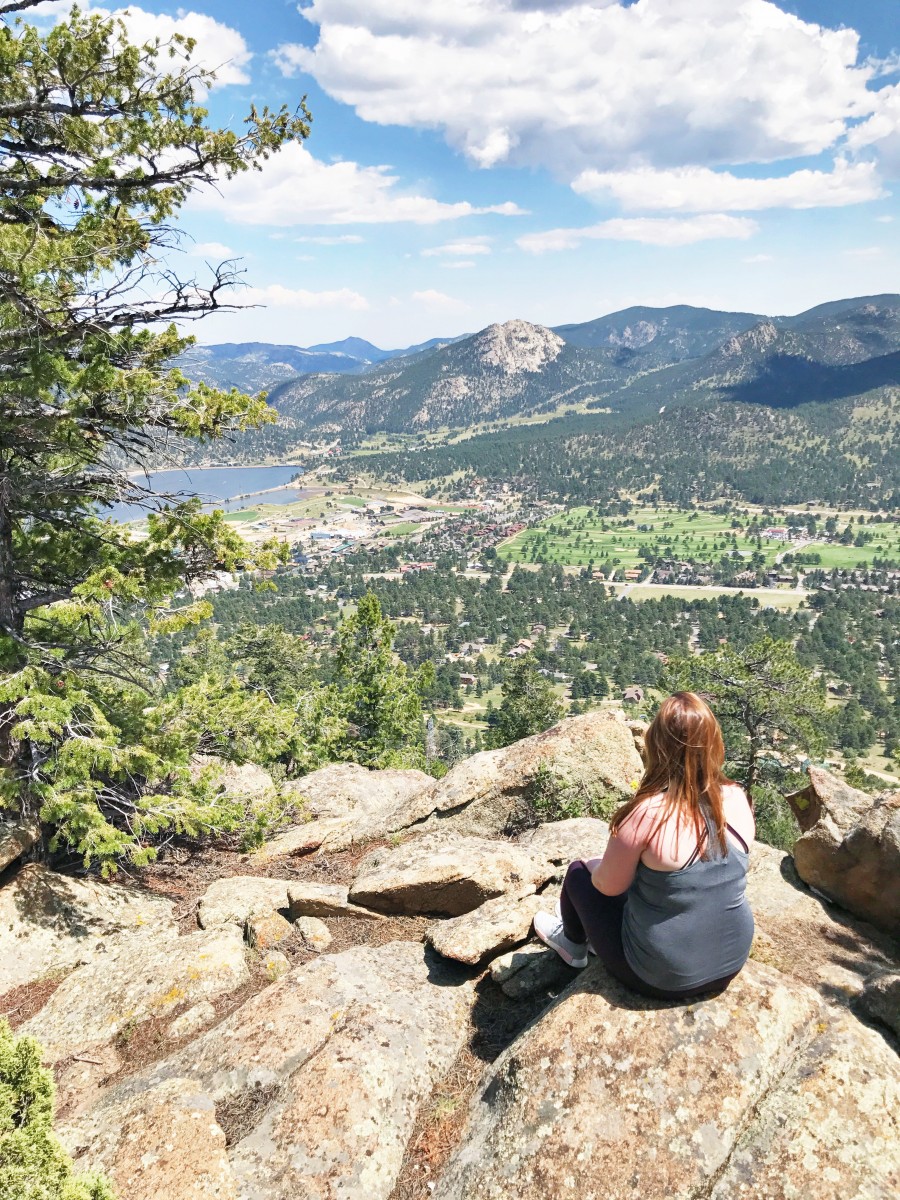 Our lunch view.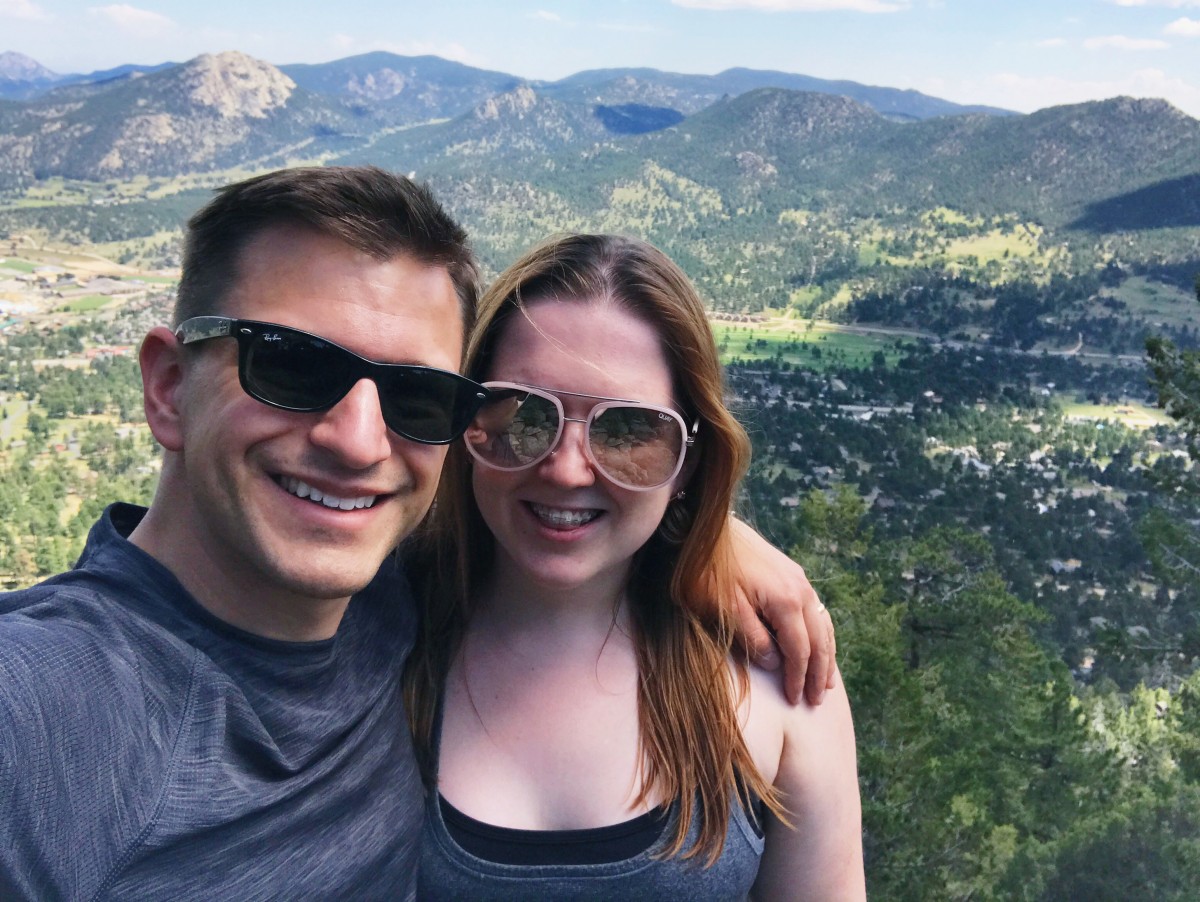 And one more selfie. 😀
Rocky Mountain National Park
Another must-do on this trip was checking out Rocky Mountain National Park. After taking the aerial tram in Estes Park we figured the Rocky Mountains would be beautiful but weren't sure it would be much different.
We were wrong. Everyone should get to see the Rocky Mountains at some point in their life. Words cannot even fully describe the experience. It's awe-inspiring, magnificent, and other-worldly.
It's also very, very high. Estes Park is high in the sky at 7,522′. Rocky Mountain National Park is roughly double that at 14,439′. As we're used to living at 1,090′ (Omaha), we took it slow, drank tons of water, and didn't try to do any strenuous hiking. (Altitude sickness is no joke!)
A coworker recommended driving Trail Ridge Road through the park. I'm so glad we did because this road took us to some of the most beautiful sights and let the car do the work for us instead of our legs.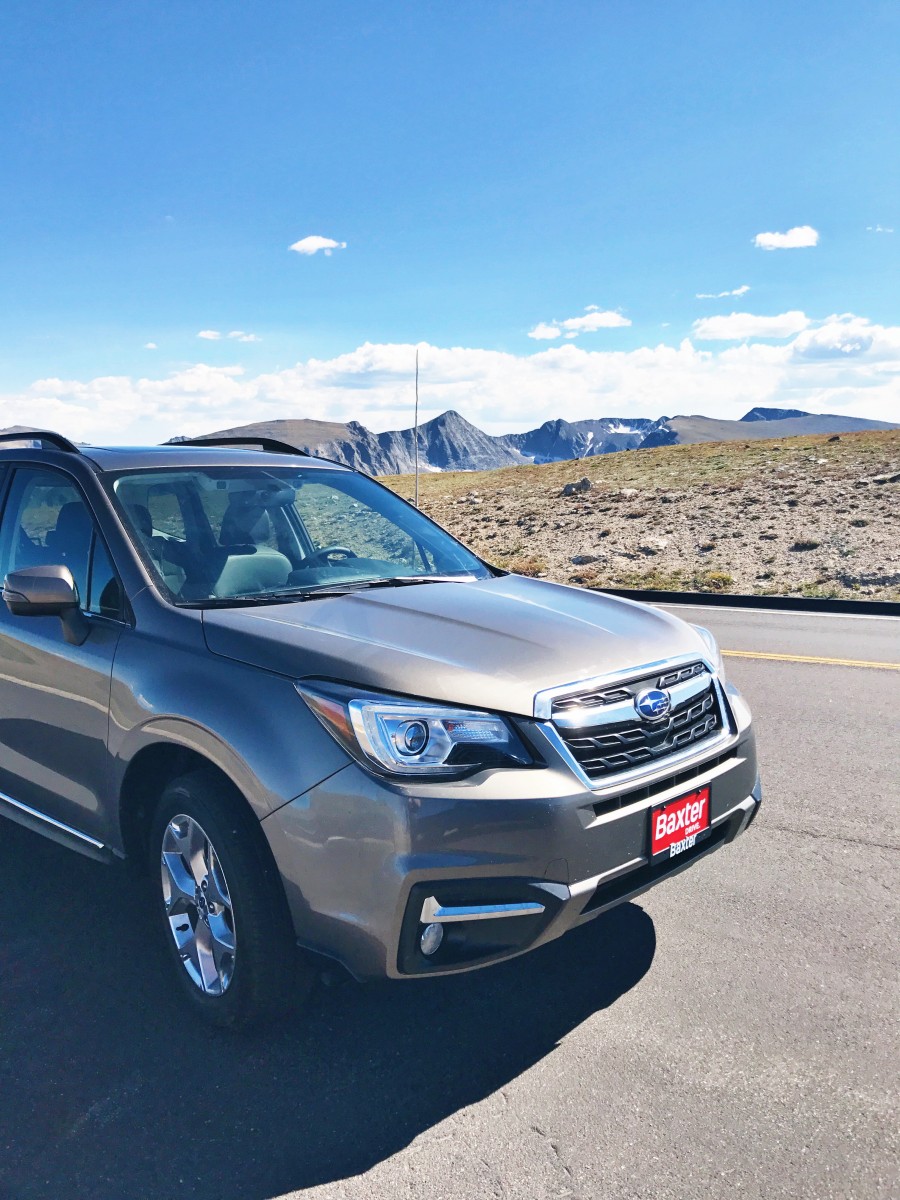 Thanks Baxter! 😀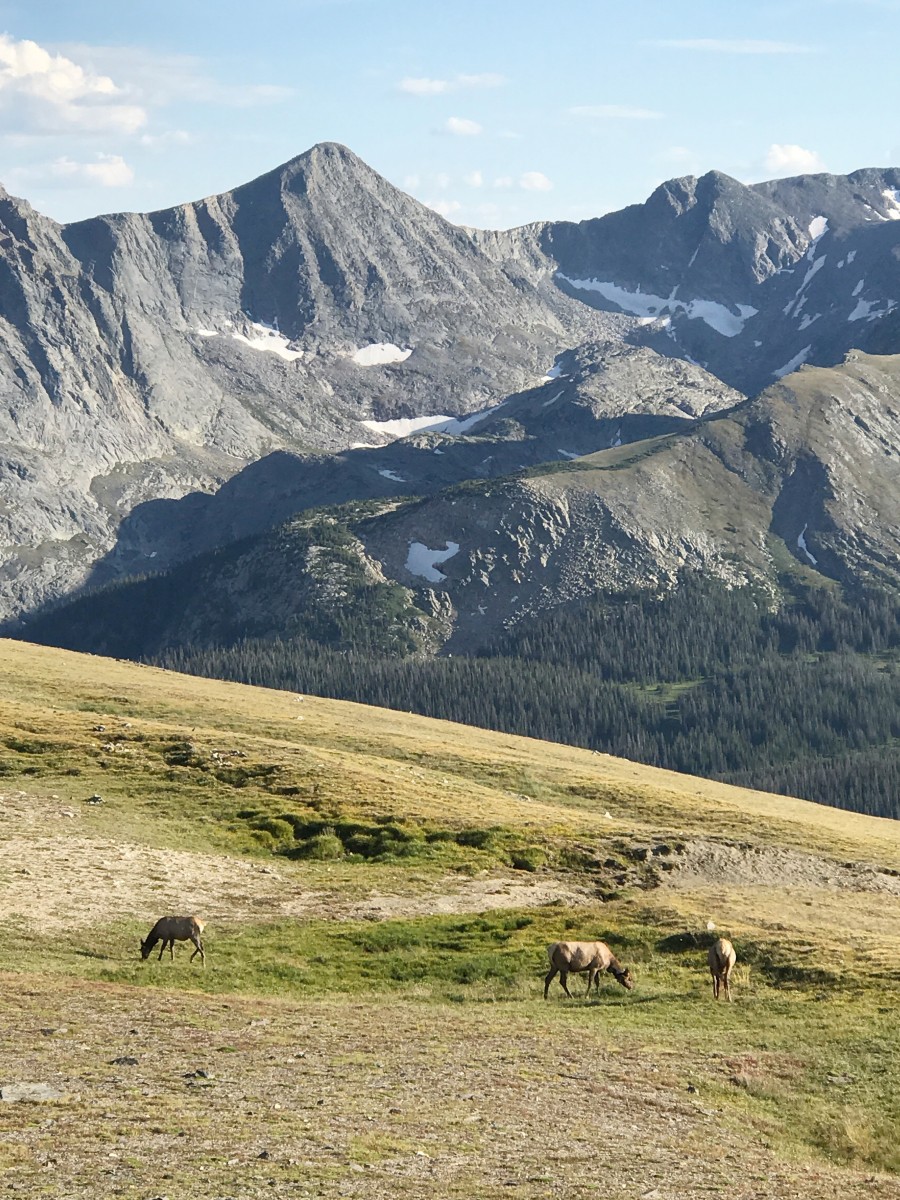 We saw dozens of elk.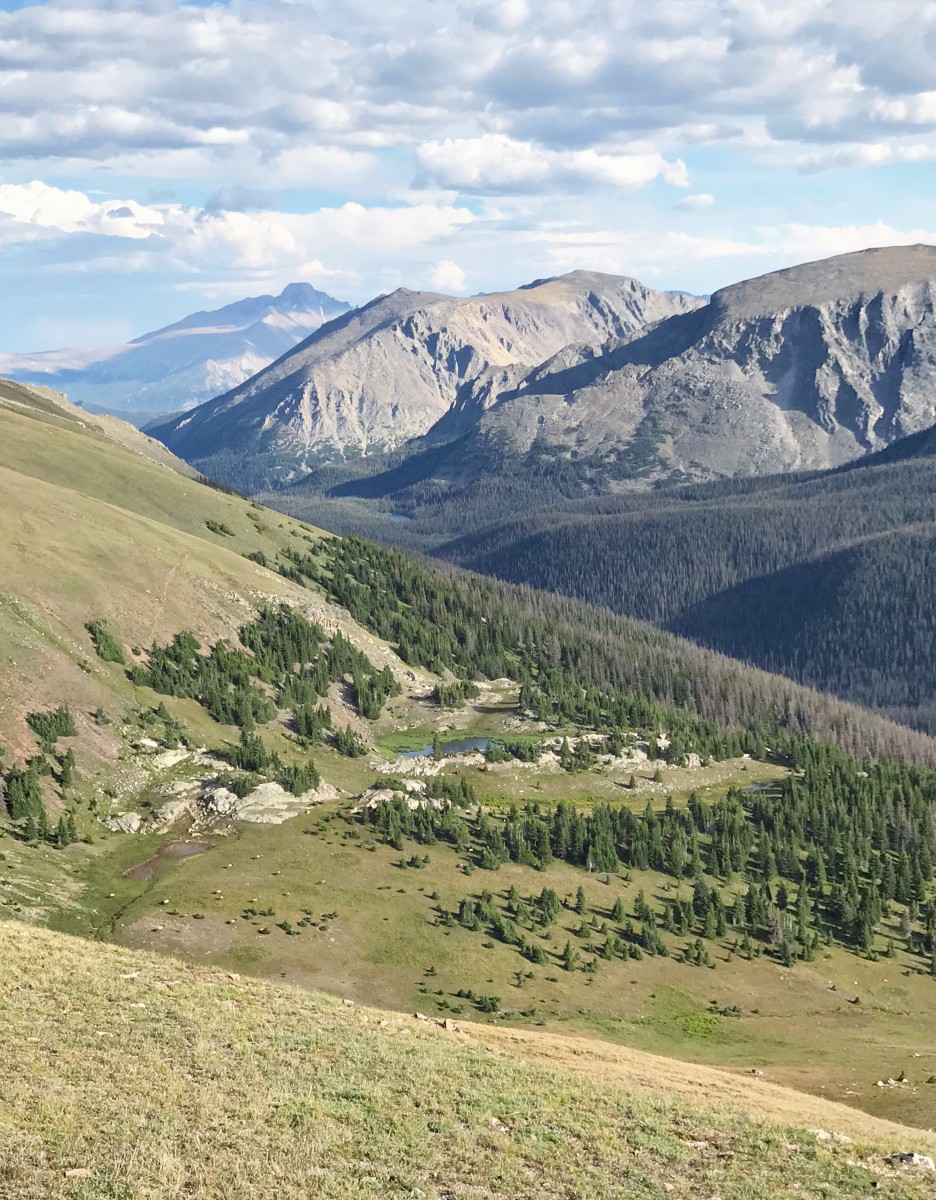 And the most beautiful natural landscapes.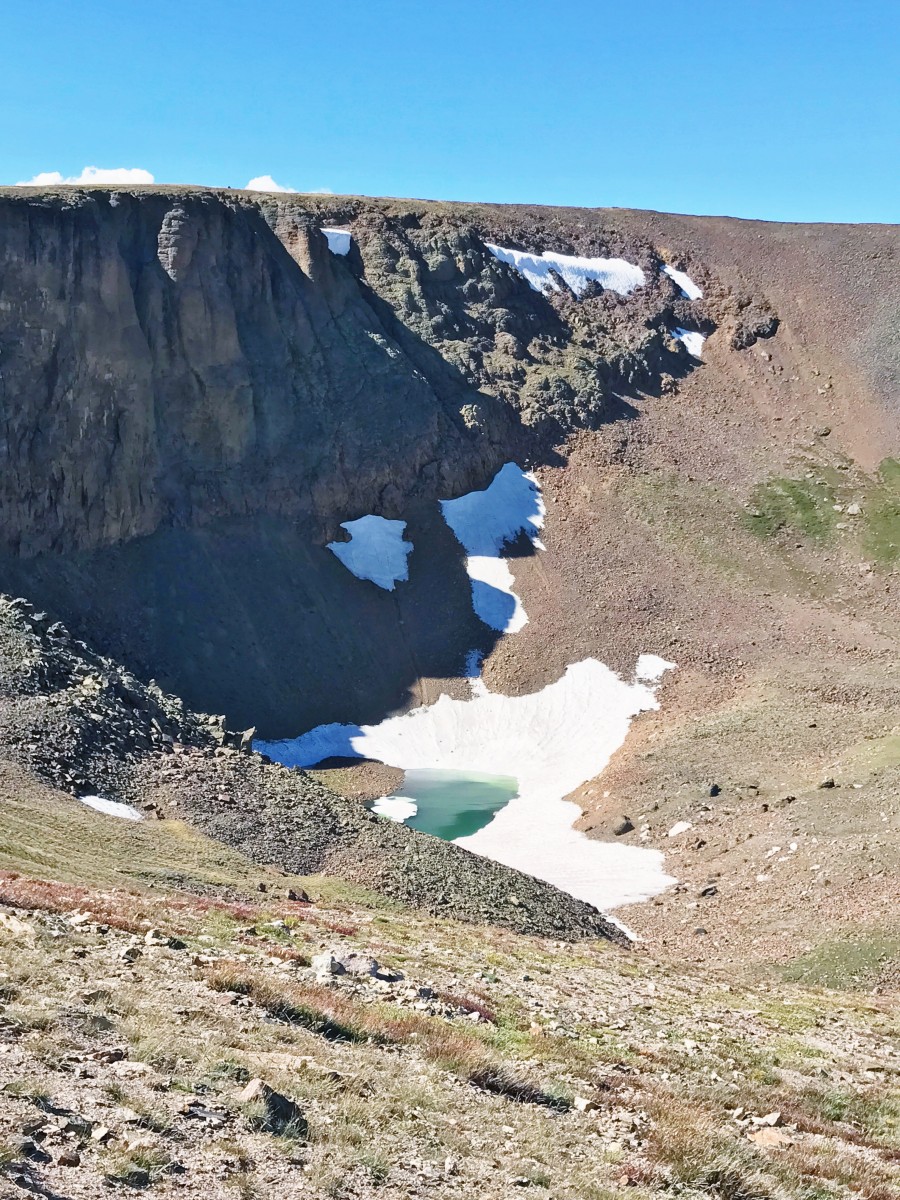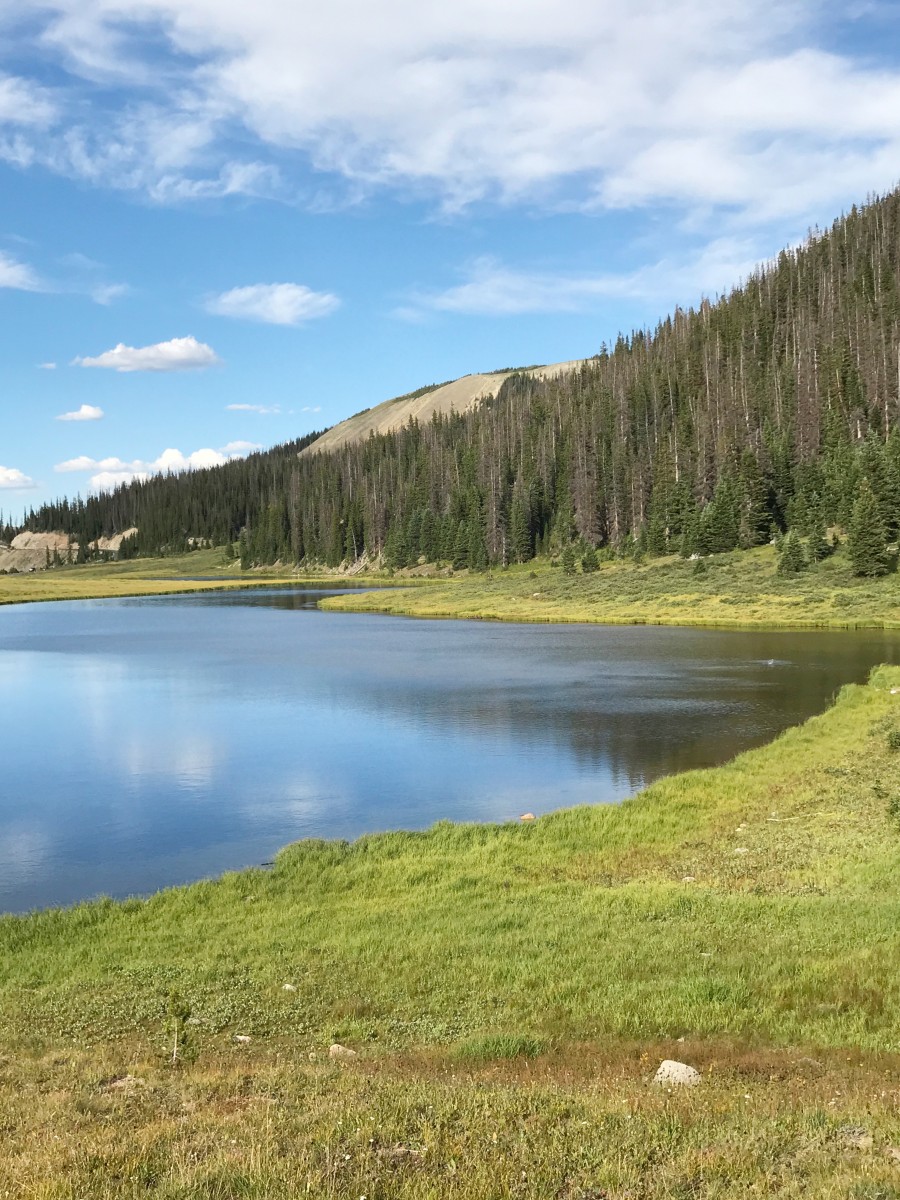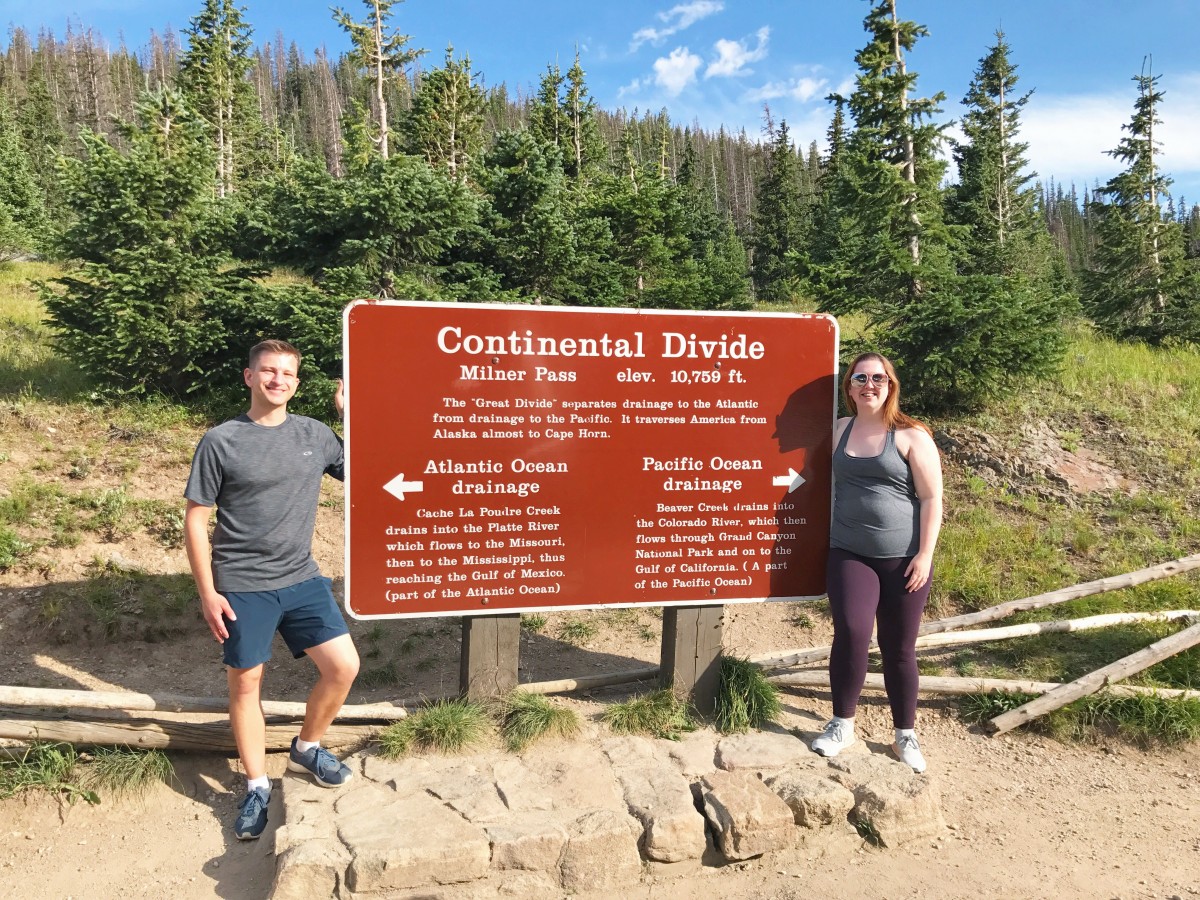 We crossed the continental divide.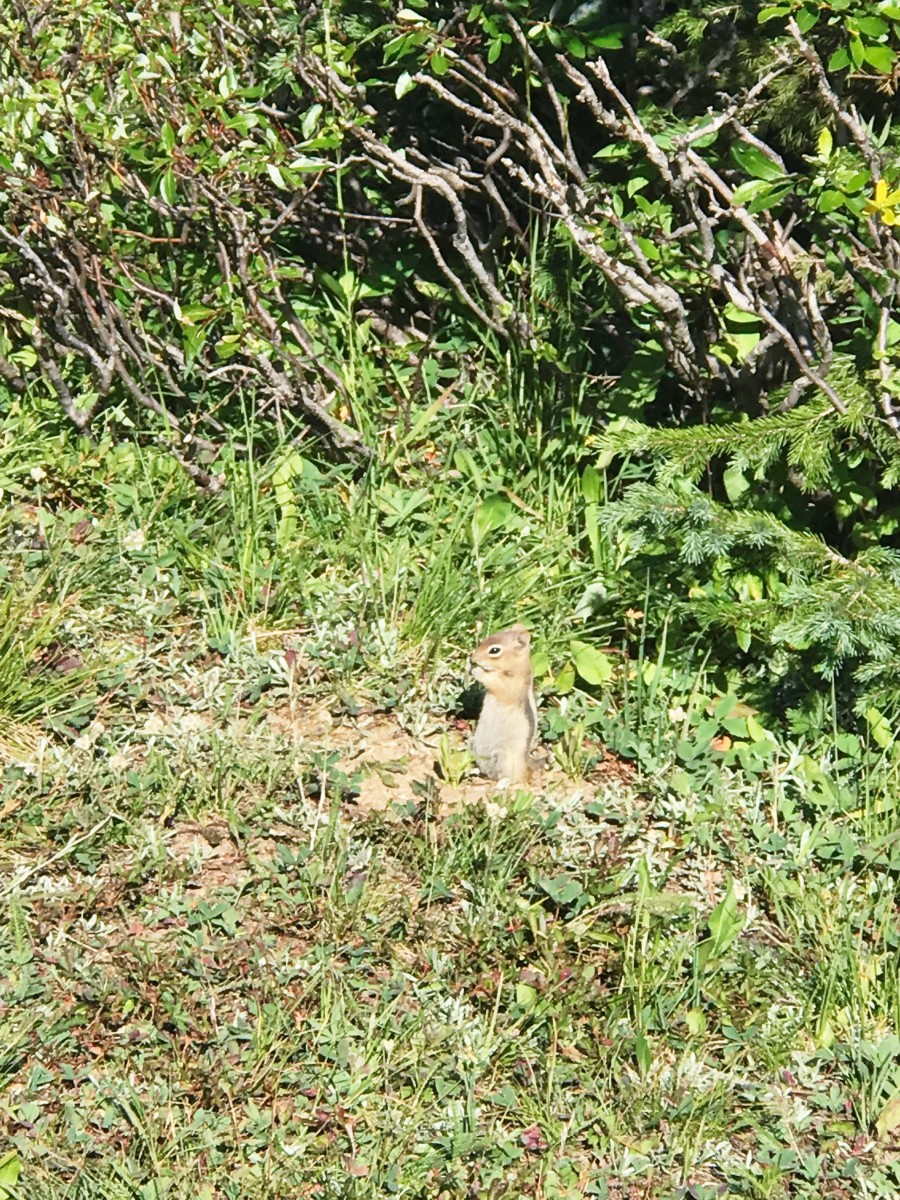 Found more chipmunks.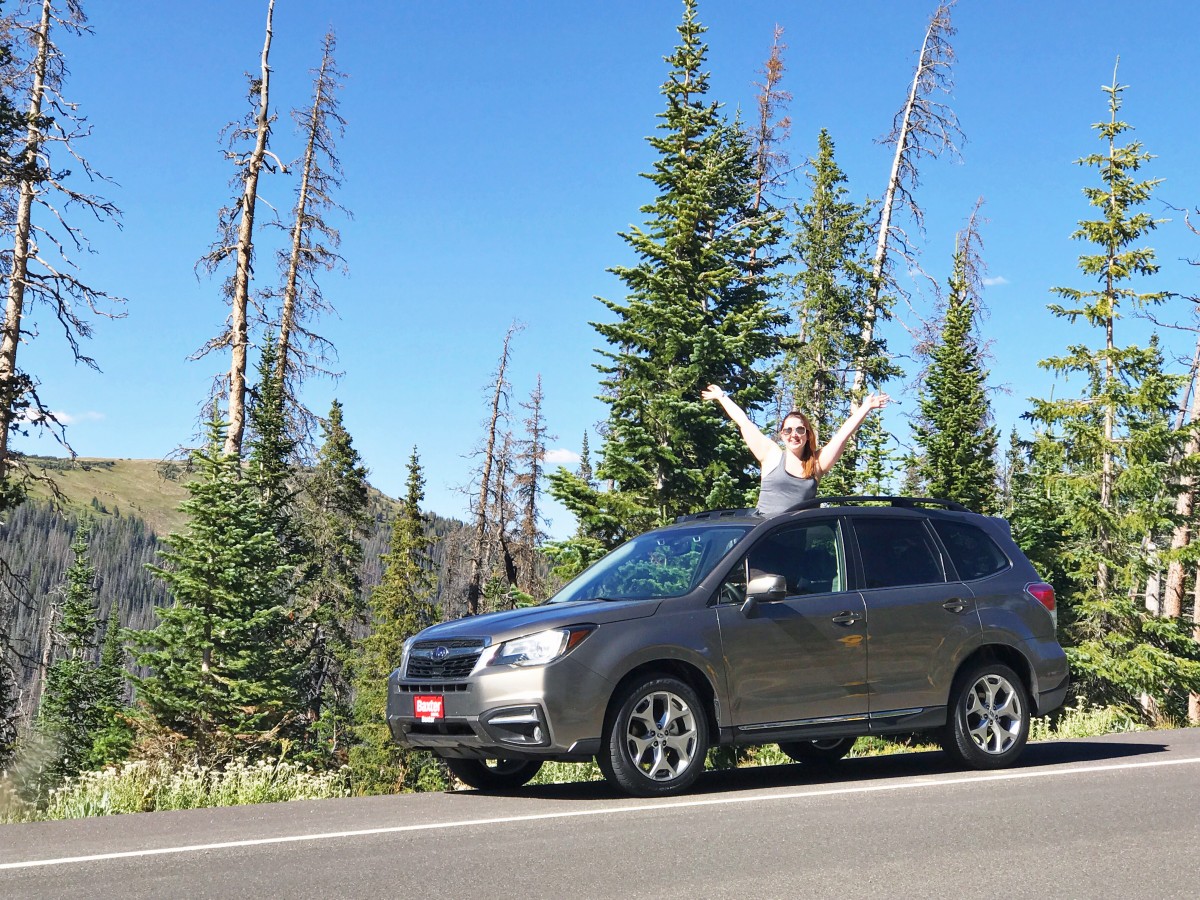 And got in touch with our inner explorers. One day I'd love to camp in the Rocky Mountains, but for now I'm content with driving through.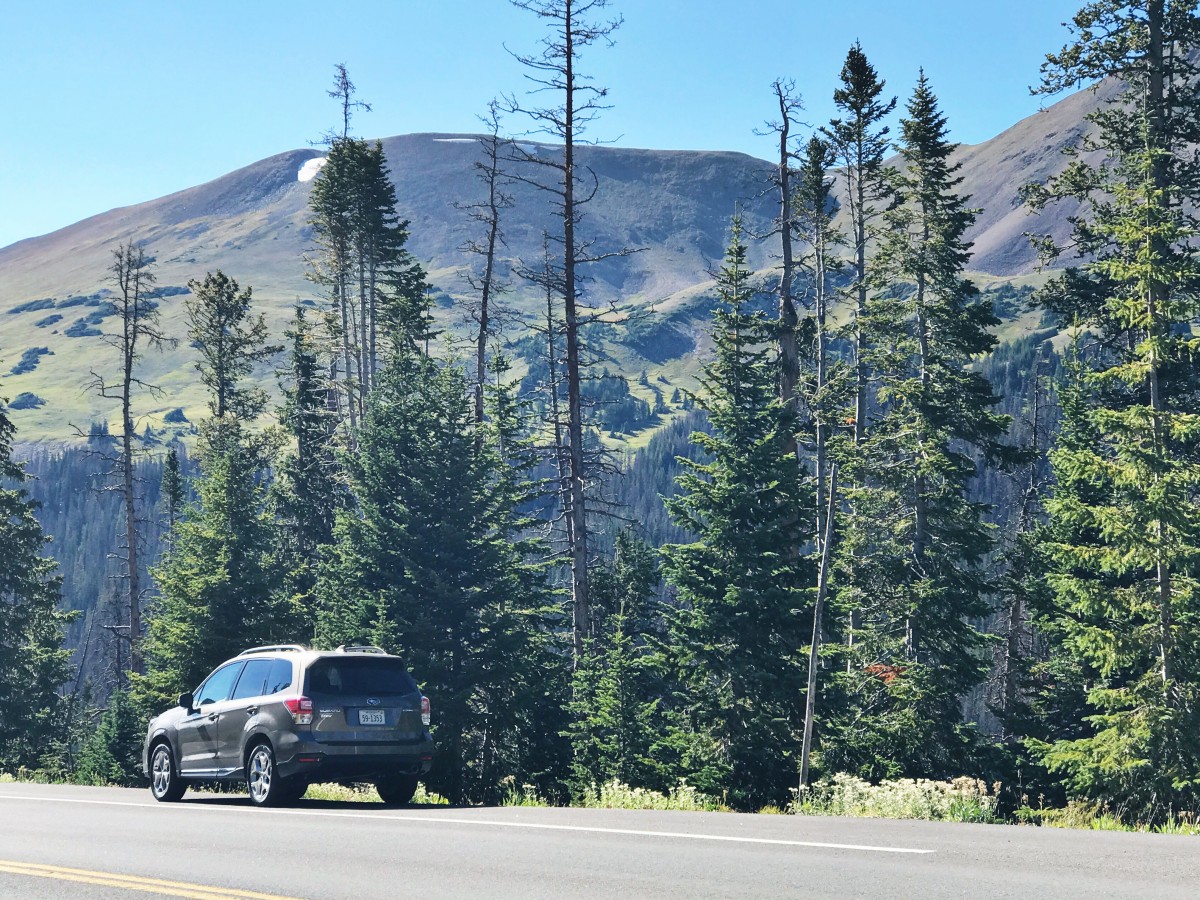 Josh said he has never been more grateful for a car's safety features than when he was using the Subaru lane assist feature on these roads.
Rocky Mountain Folks Festival
Josh is really big into folk music, and I love going to festivals, so we combined our interests and went to the Rocky Mountain Folks Festival. It's a three-day annual event filled with music, food, and good times outdoors.
Subaru was actually a sponsor for the festival in partnership with their Leave No Trace initiative, designed to educate people on how to enjoy the outdoors responsibly. It was really cool to see the brand's philanthropic side and the good they are doing for our planet.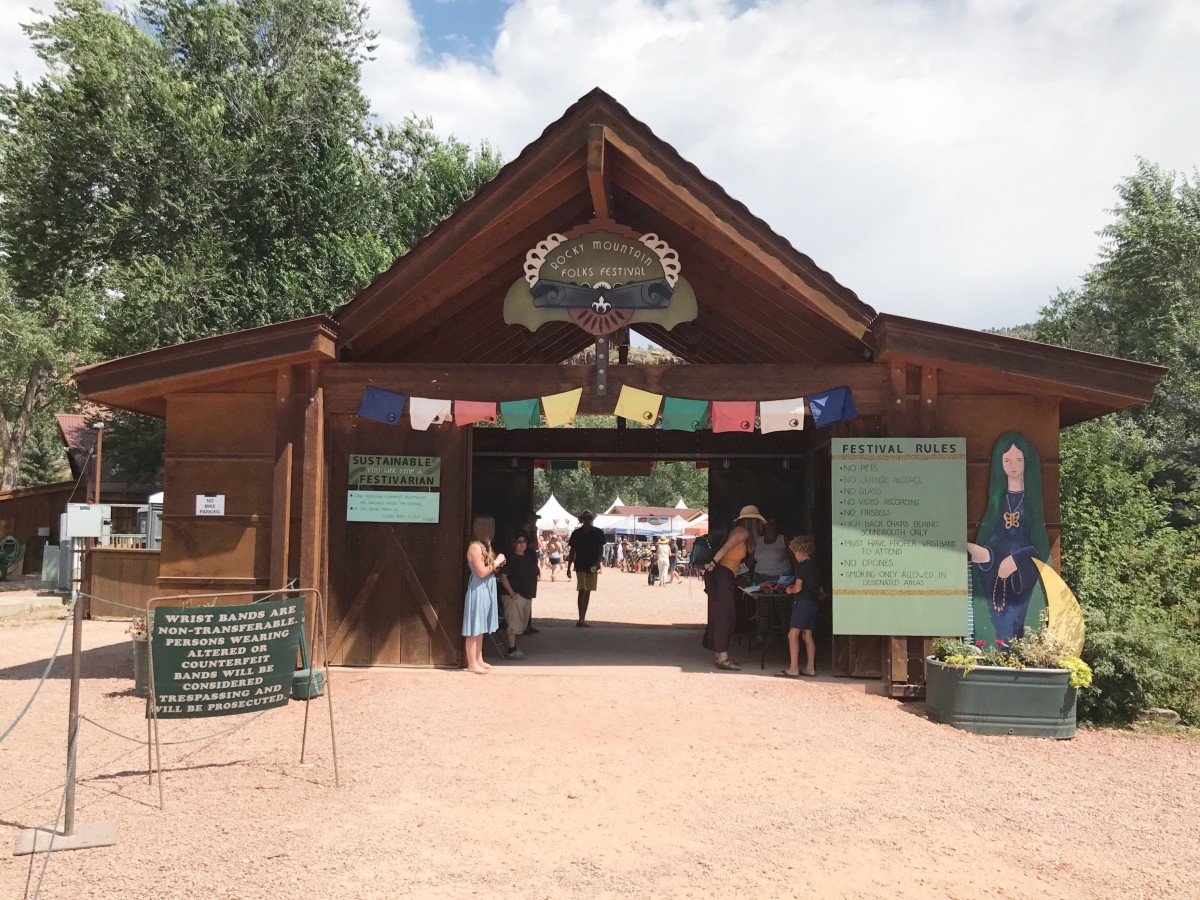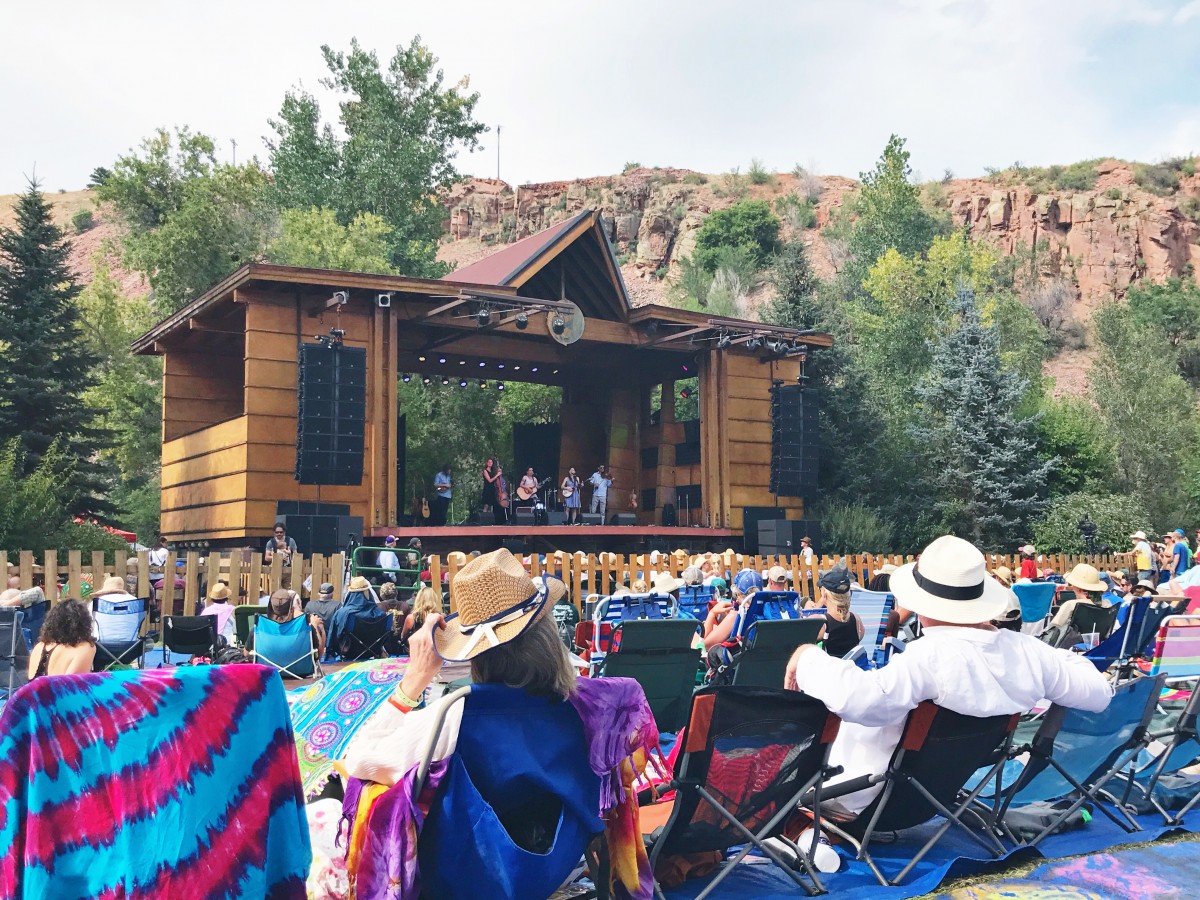 The venue was unreal. Listening to good music while surrounded by gorgeous mountains is quite the experience. We didn't pack an umbrella or tent which would be the only thing I'd change for next time. Sitting out in the Colorado sun for hours on end can take a toll on you!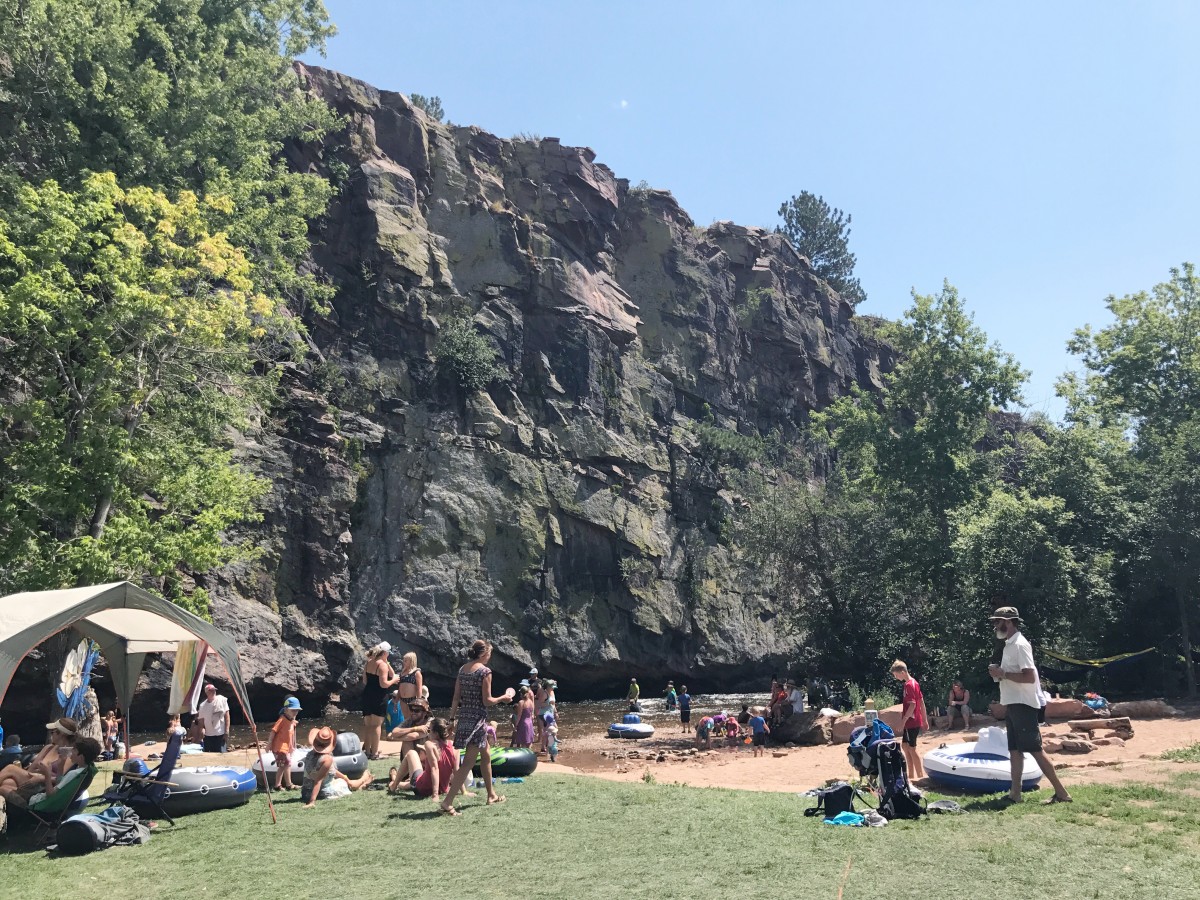 I was envious of the people who brought inner tubes and bathing suits to float along the river and cool off in between sets.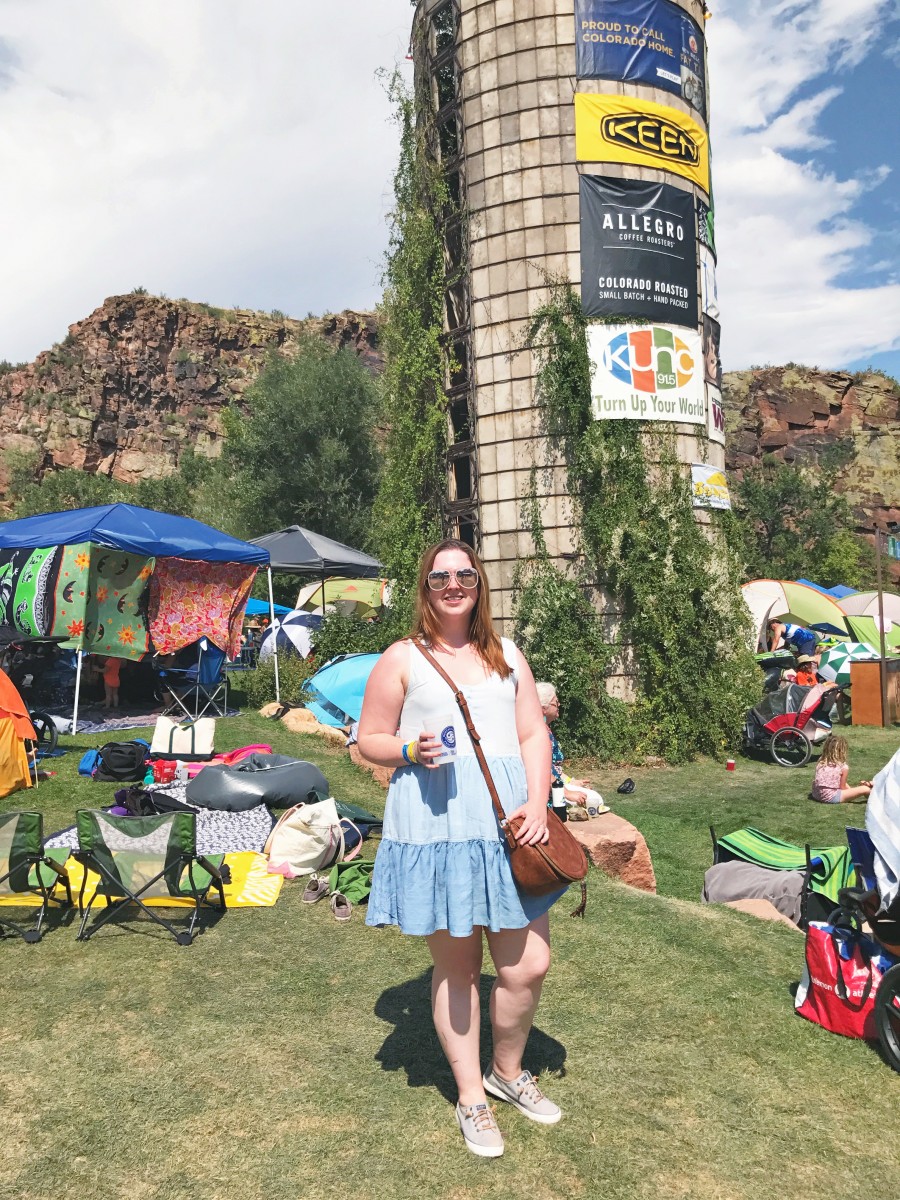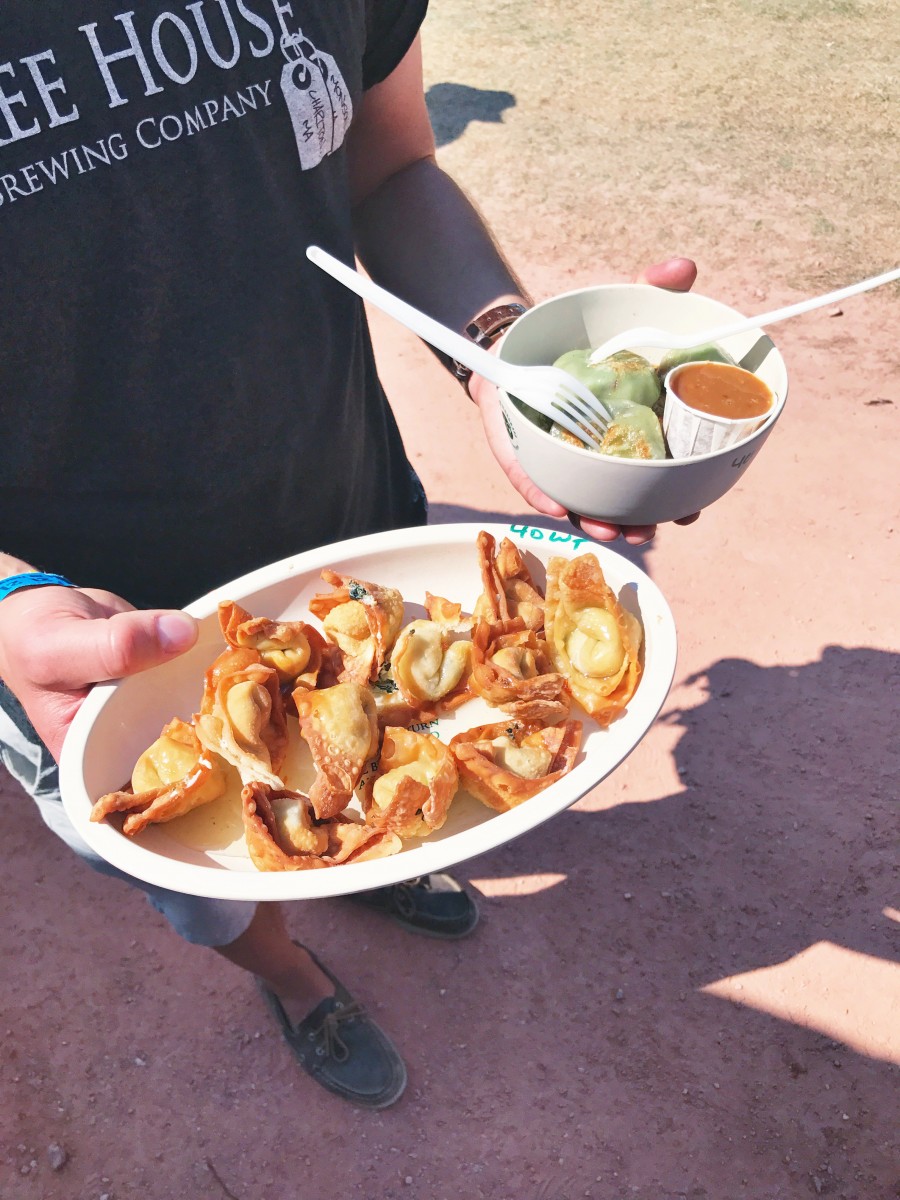 Festival food has come a long way! These wontons and dumplings were yummy. I also had a local shrub cocktail that was so refreshing.
We had such a fun day listening to great music in a beautiful location. We got a little more sun than we anticipated, but it was totally worth it for the experience.
Where we ate
There is so much good food in Estes Park and the surrounding area. We ate really well on this trip and recommend all of the following places.
Notchtop Bakery & Café
Notchtop Bakery is a great spot for a quick and tasty breakfast. I'm a big fan of their biscuits!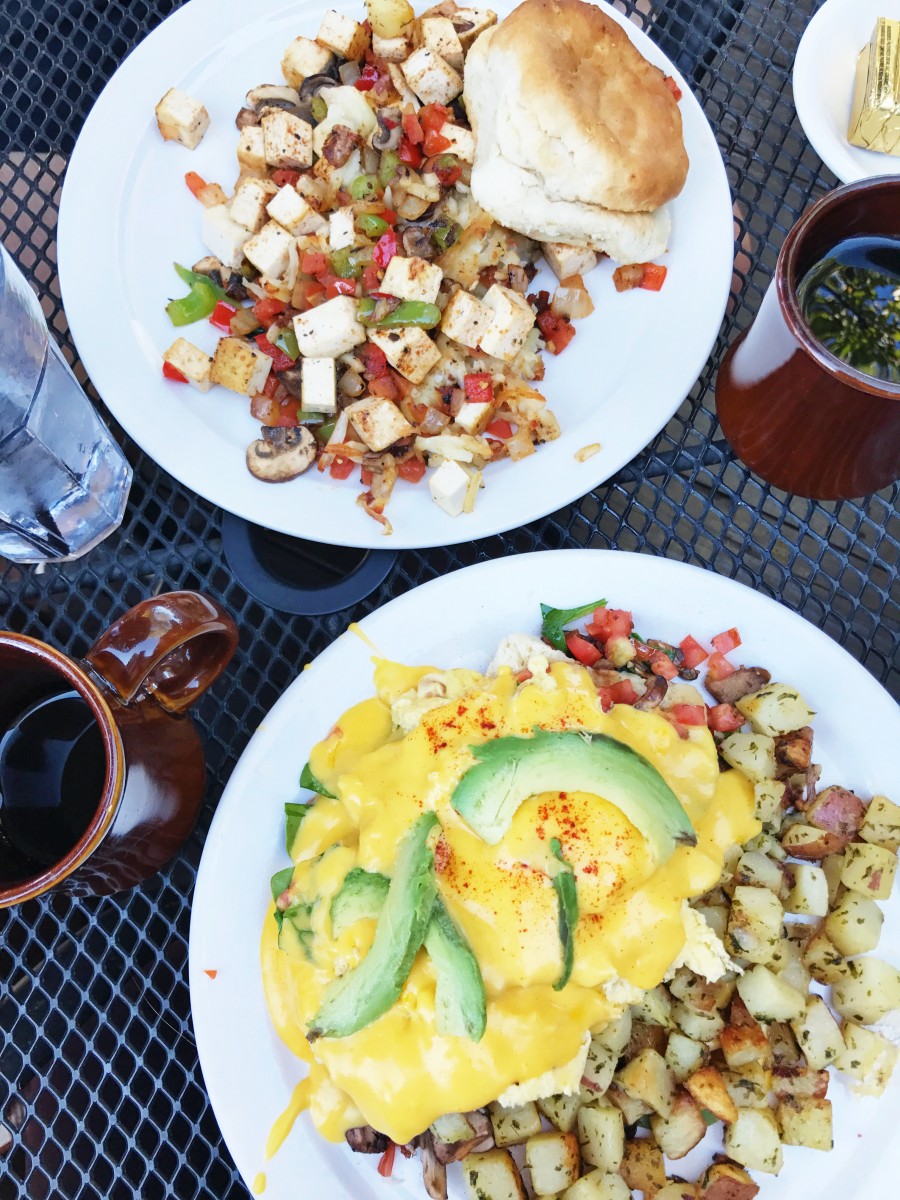 Altitude 105
If you are in Estes Park you have to go to Altitude 105 and get the poutine tater tots. You will thank me later!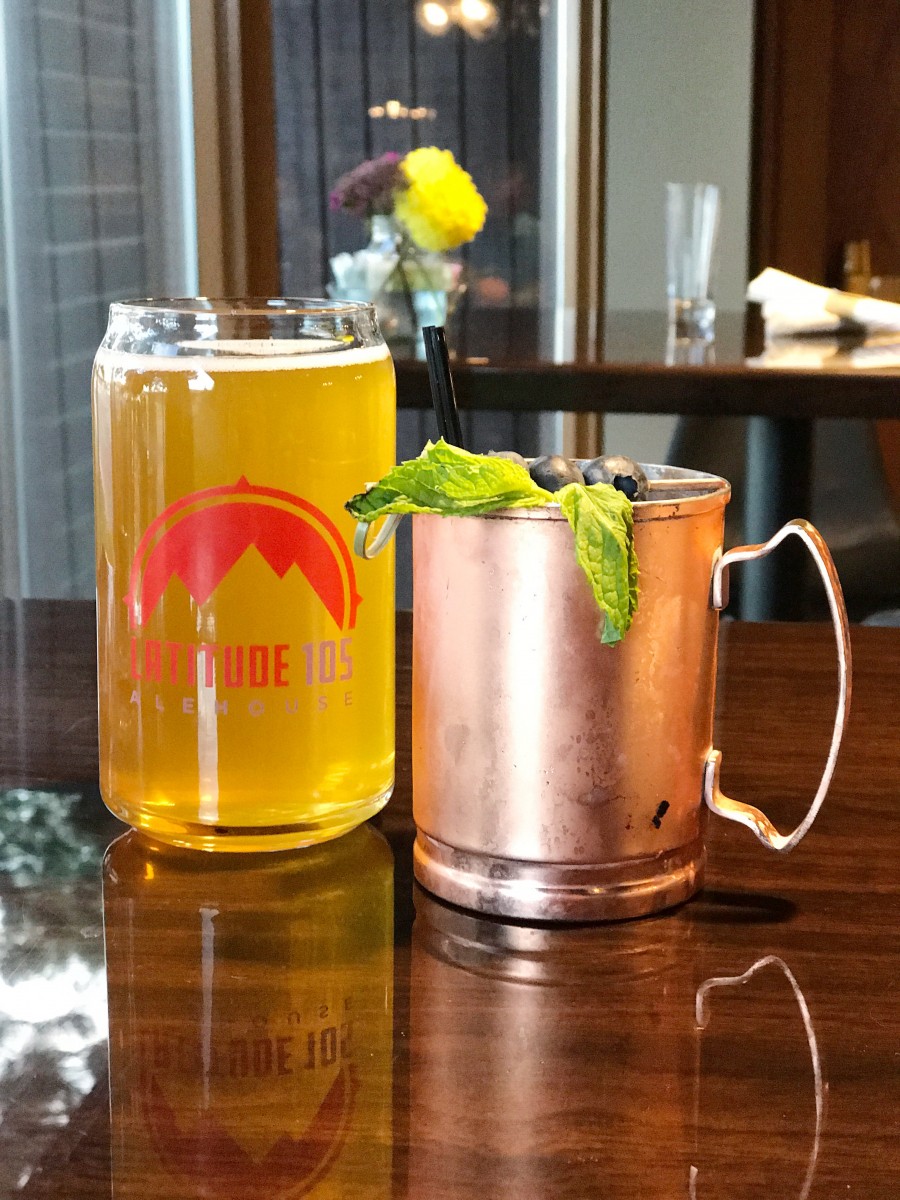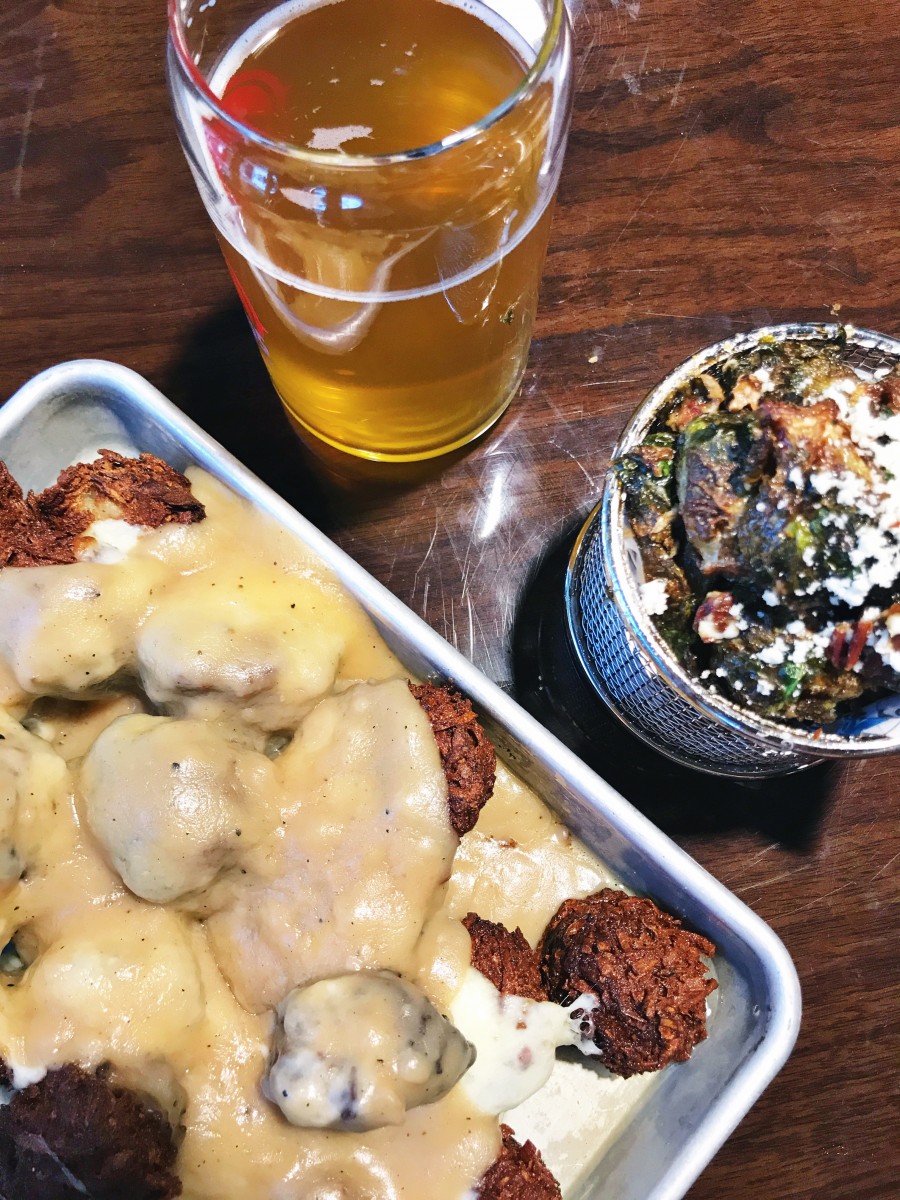 The Barrel
For a fun bar with a large beer selection, go to The Barrel. This bar led to me trying karaoke for the first time, which I'm not documenting on here but was fun all the same. 😉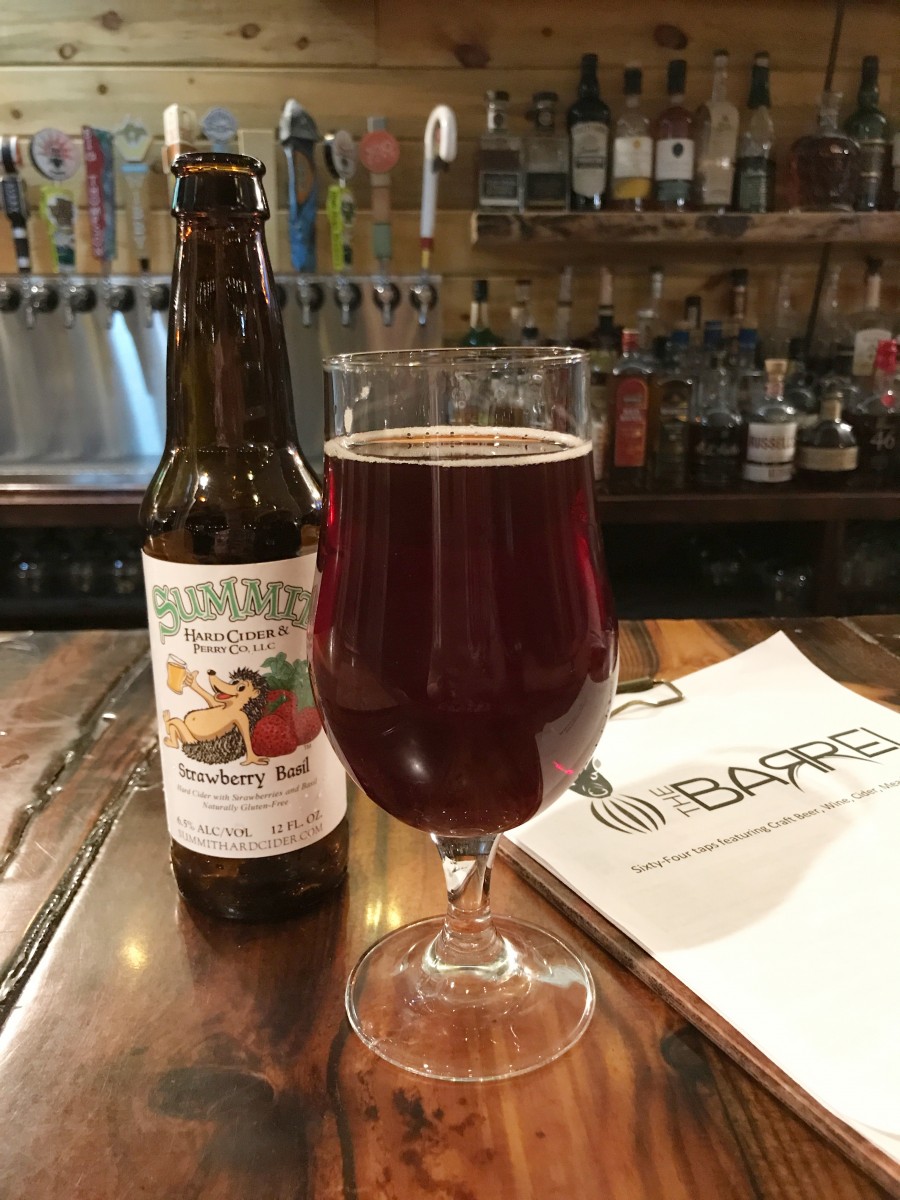 The Stone Cup
The Stone Cup is a great breakfast spot in Lyons. When we arrived they had live music playing which made the atmosphere so fun.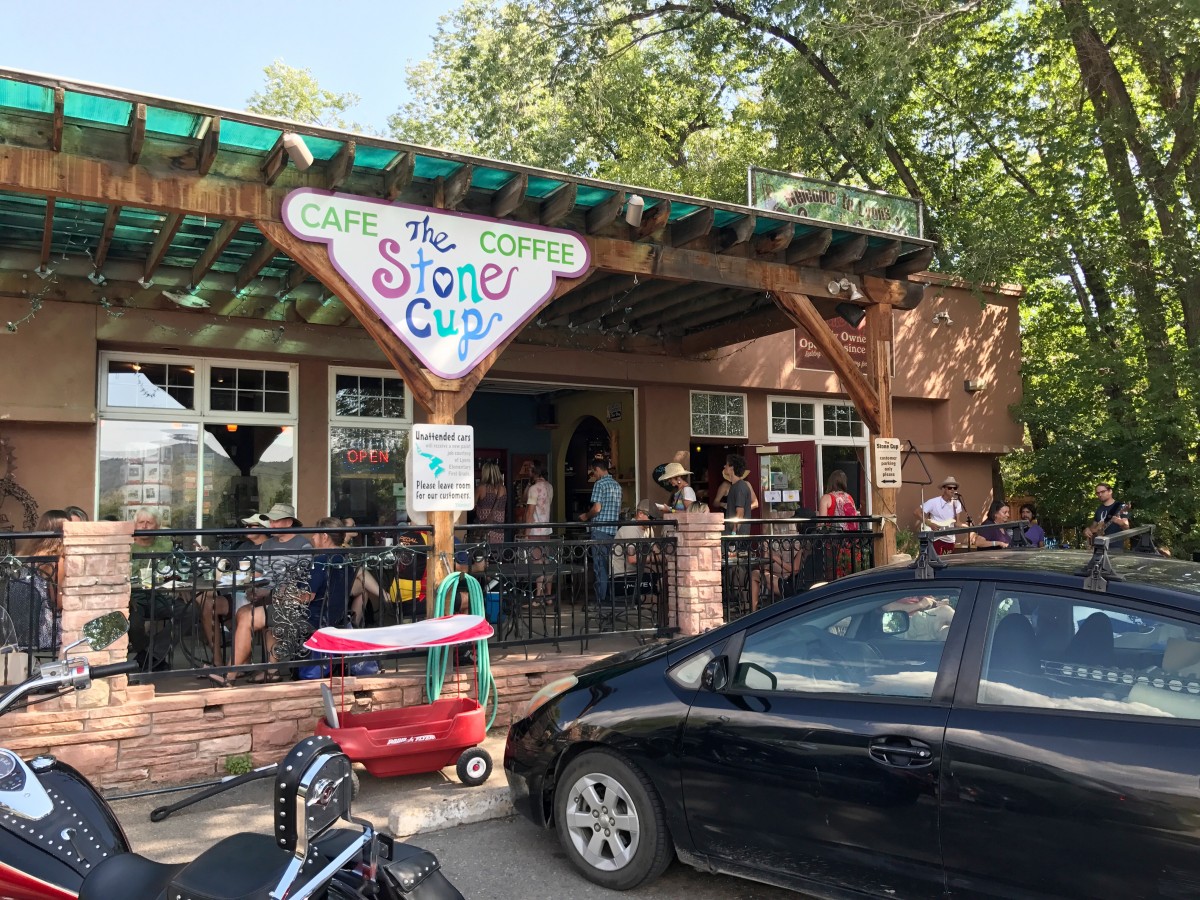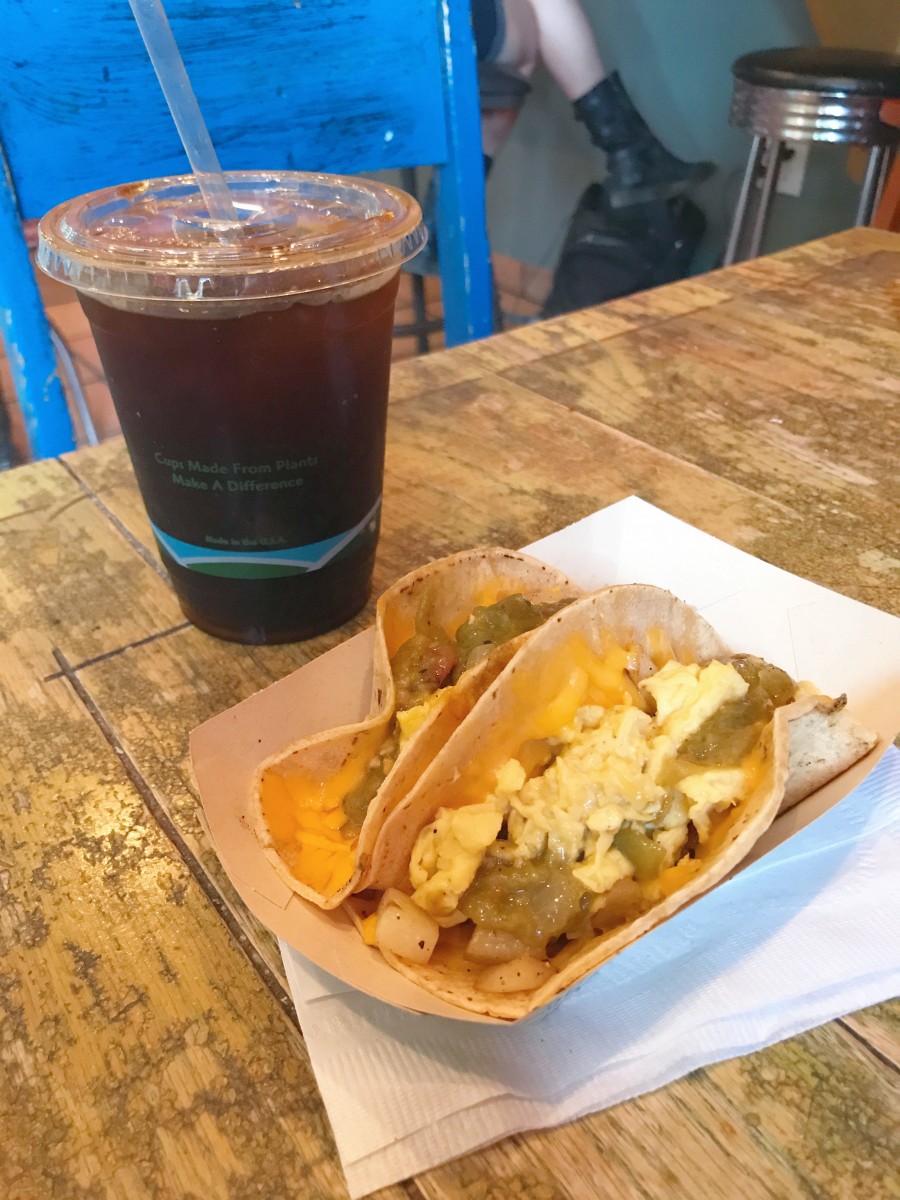 Mojo Taqueria
I will never turn down good Mexican food and Mojo Taqueria is good Mexican. We went here after the folk festival and were tuckered out after a full day of being in the sun. Because of this I didn't drink but next time I'm back I want to try the mixed drinks here. They looked fabulous!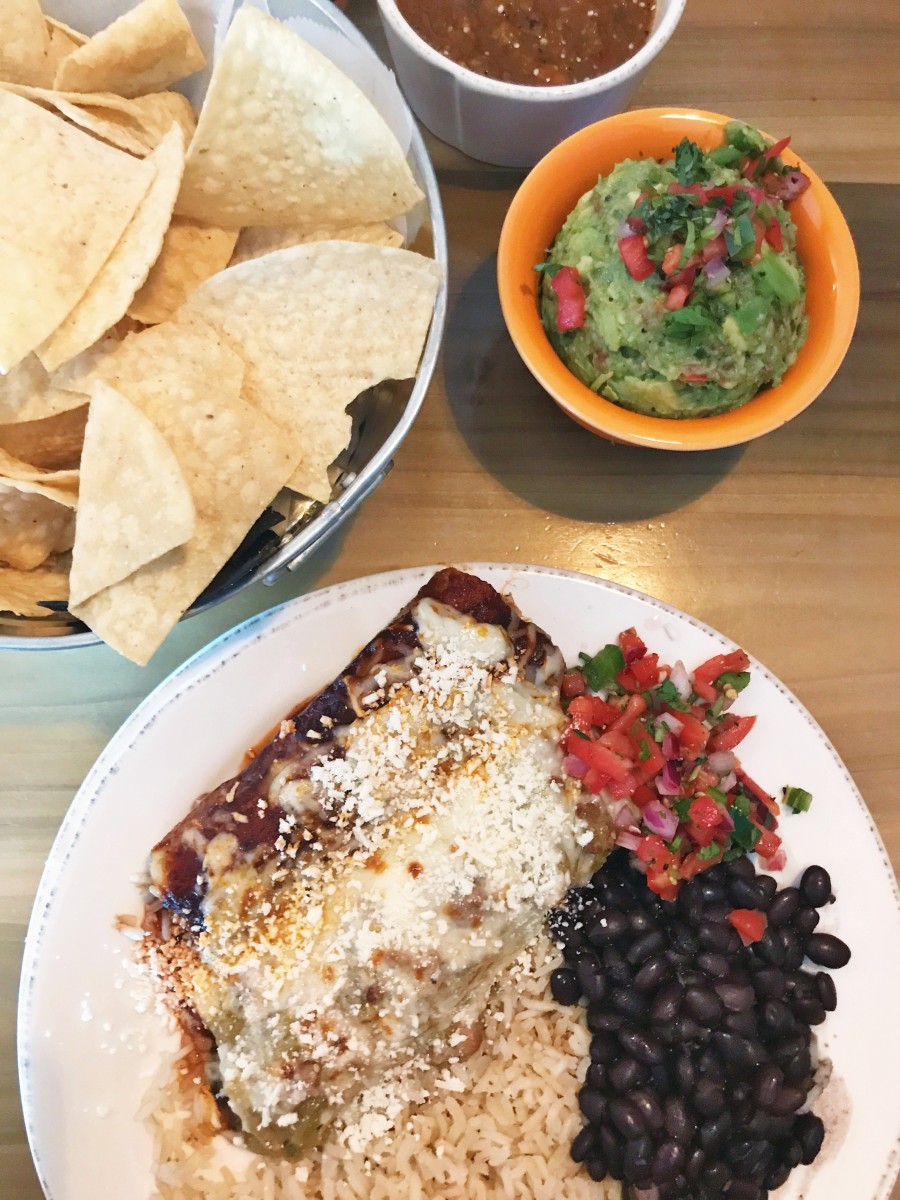 Before we knew it it was time to pack up and head back home to Omaha. The Subaru Forester got us safely from point a to point b and helped us make a lot of memories in between. While we're a little ways out from buying a second car (we first need to find a house!), the Subaru Forester is now at the top of our list! And Colorado is already calling our names for a return visit!
Questions of the Day: Have you been to the Rocky Mountains? Are you a Subaru fan? What feature of the 2018 Forester would you enjoy the most?
Thanks to Baxter Subaru for sponsoring this post!
ASaveSave
SaveSaveSaveSaveSaveSaveSaveSave
SaveSave
SaveSaveSaveSave
SaveSave
SaveSaveSaveSaveSaveSaveSaveSaveSaveSaveSaveSaveSaveSaveSaveSave
SaveSave