Despicable Me is one of my all-time favorite movies. I swear I love that movie series more than little kids do. I fell in love with it for its charm, humor, and single dad storyline. And most of all the Minions. 😀 I'm Minion obsessed. They're silly and adorable and one of the best cartoon character creations in recent years.
Josh and I love to dress up for Halloween together and DIY our costumes. It's such a fun experience and leads to some awesome photos to look back on. This year Josh and I decided to go as Minions and were really looking forward to it. He loves the movie as much as I do!
When Josh's parents' vacation schedule got finalized and we realized they were flying into town on Halloween it threw a little kink into our Halloween plans as it meant missing the parties we were invited to that night. I was so excited when we got an invitation to a Halloween party the night before Halloween because it meant that Josh and I could still celebrate the holiday, rock our Minion costumes, and share funny photos with Josh's parents the next night.
Here's what we ordered to create our Minion look: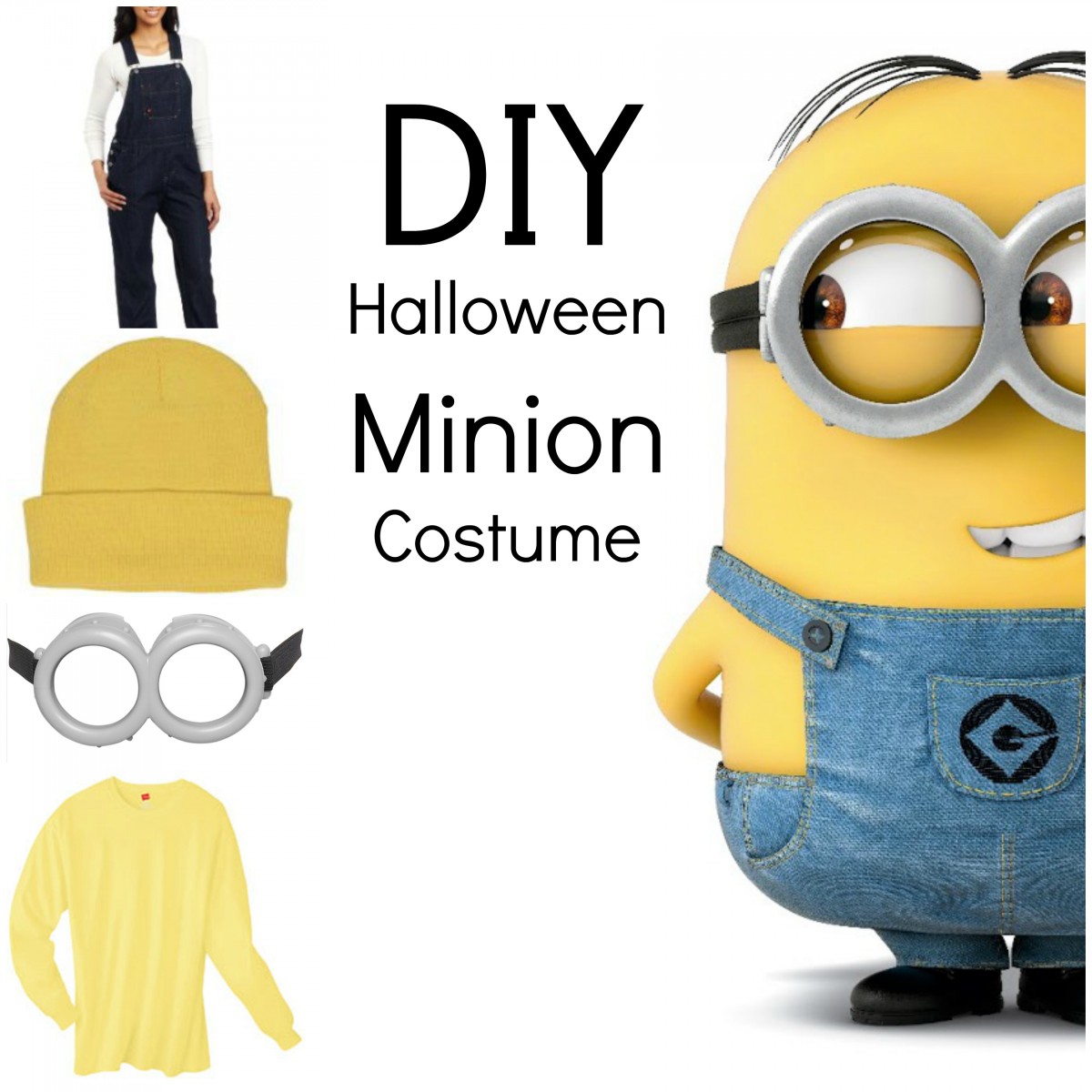 Overalls | Beanie | Goggles | Shirt
DIY costumes do not have to be complicated or hard. In fact, this one is about as easy as they come. We hit up Amazon and ordered his and her overall sets and matching beanies, goggles, and shirts. It was super simple and affordable. If you're looking for a cute and fun costume for parties this year I recommend this one. It should be a crowd hit!
Questions of the Day: Are you a fan of Halloween? What are you dressing up as this year? Do you prefer to buy your costume or make your own?