Cincinnati, otherwise known as The Queen City, is located right on the border between Ohio and Kentucky. It's a city teeming with beautiful architecture, a diverse food scene, Fortune 500 companies, and strong historical ties to the Underground Railroad and mafia gangsters. There are so many fun things to do in Cincinnati, you could easily spend a week discovering all the area has to offer. Whether you're in town for an extended stay or just a quick getaway, here are my recommendations for the absolute must-dos in Cincinnati.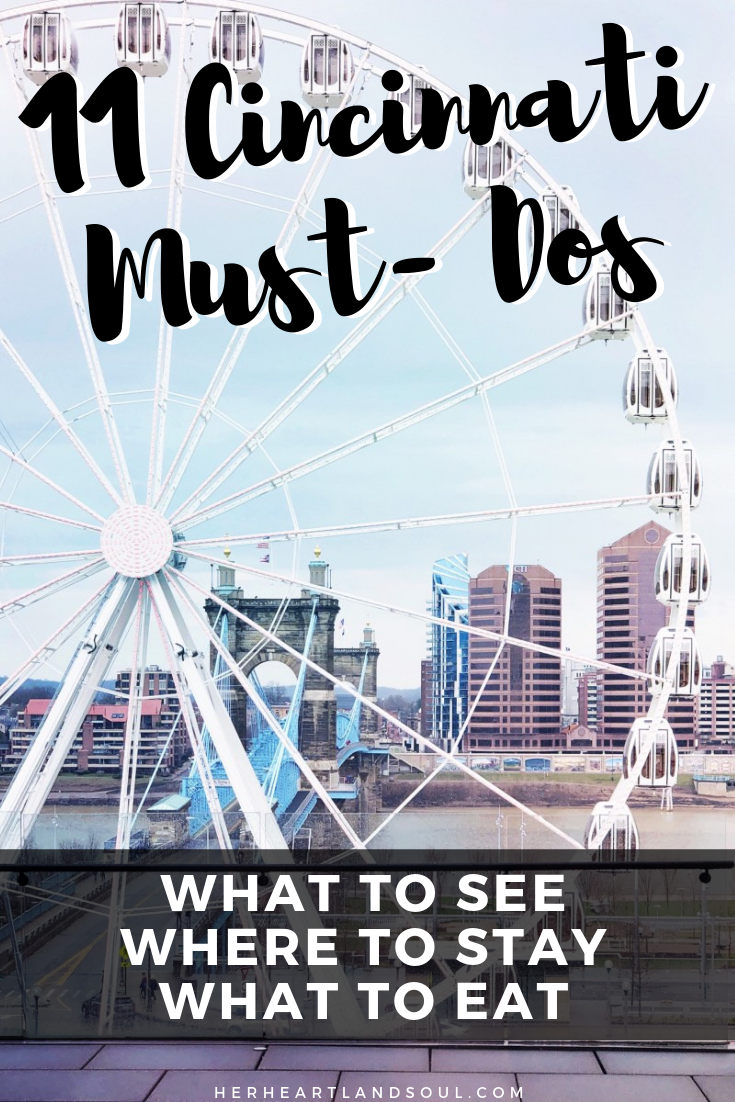 Pin me!
11 Top Cincinnati Attractions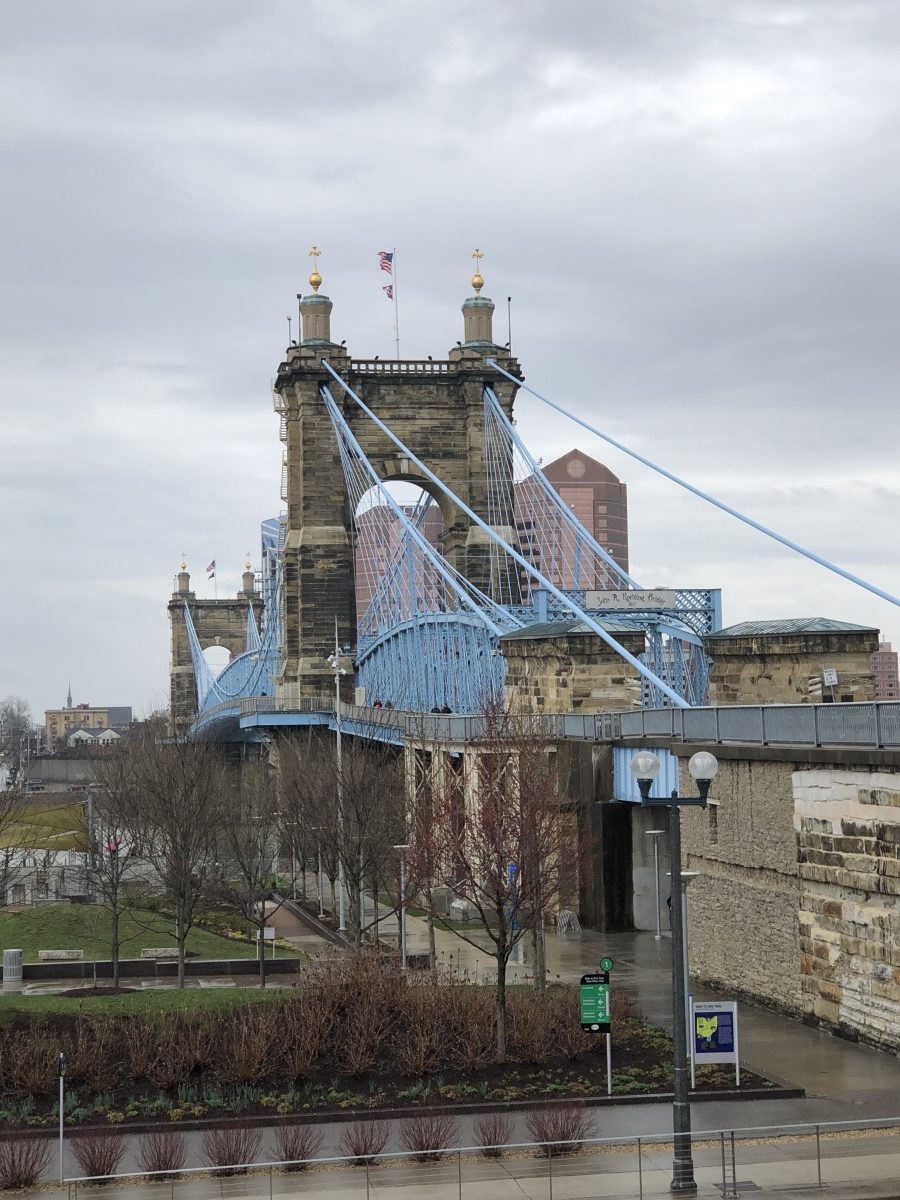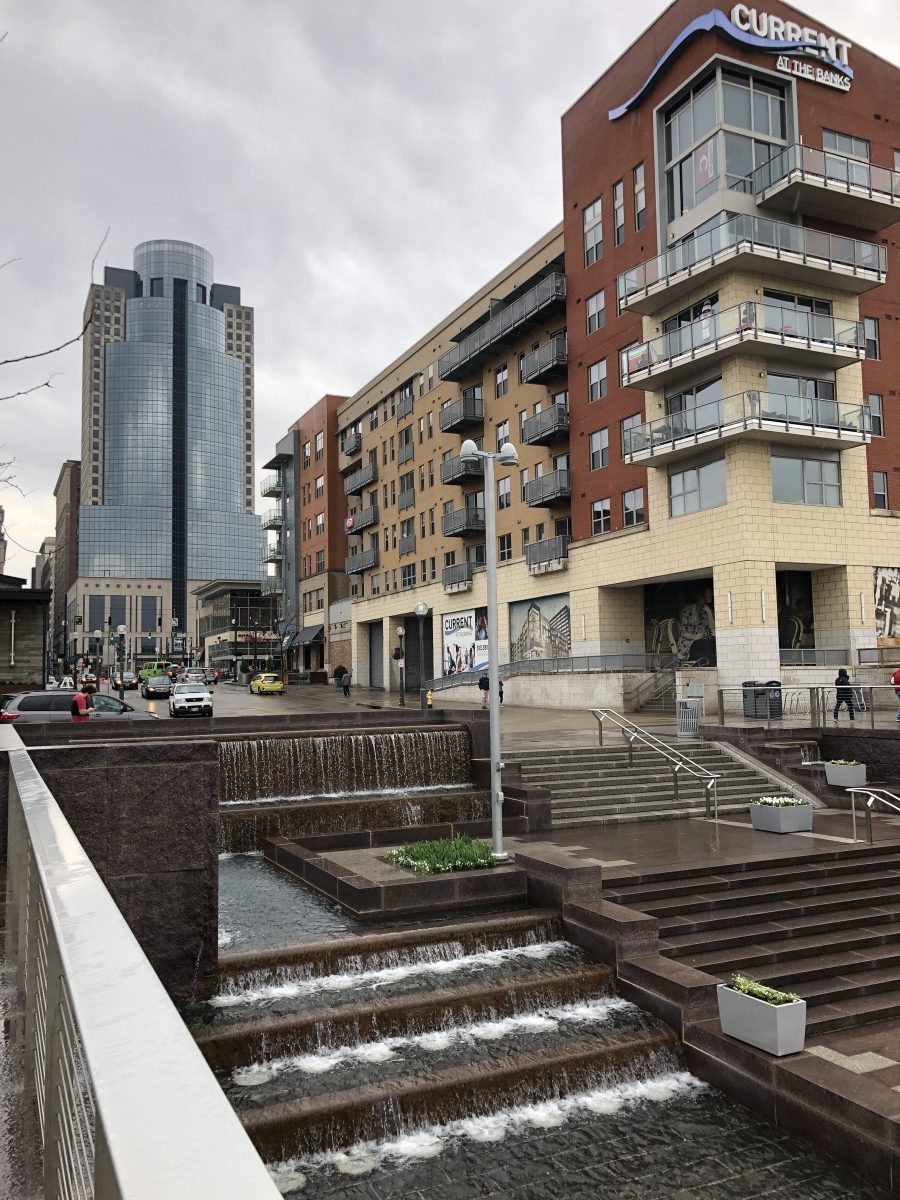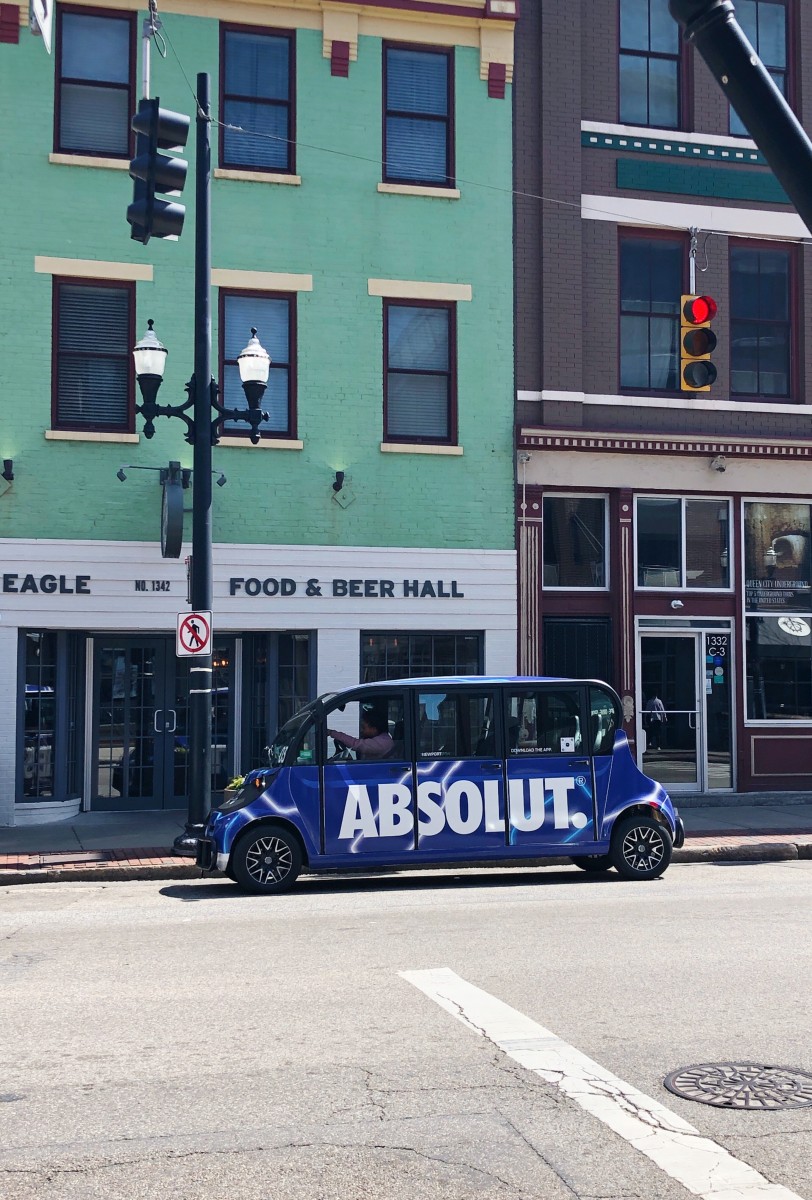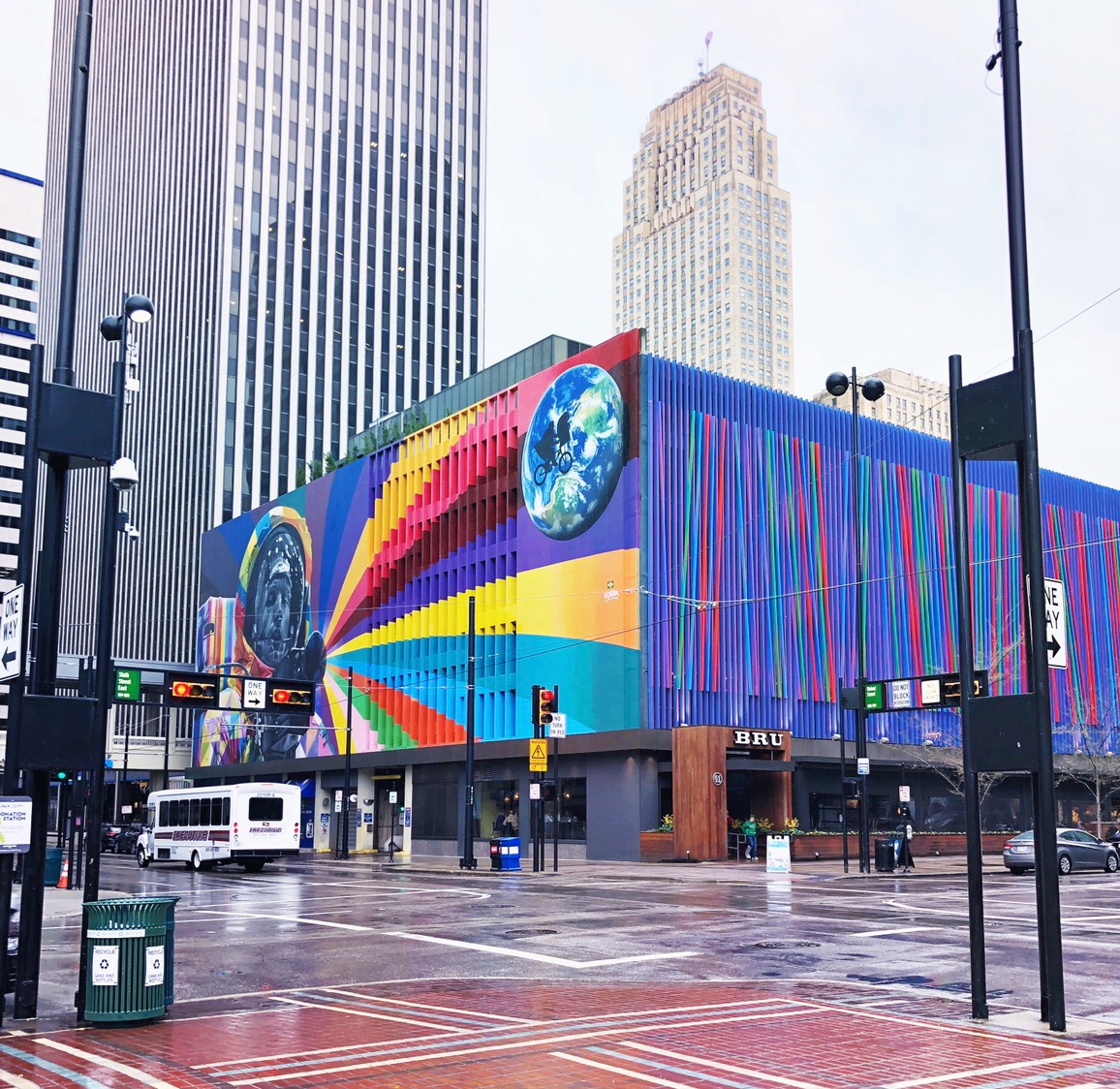 1. Stay at the 21c Cincinnati Museum Hotel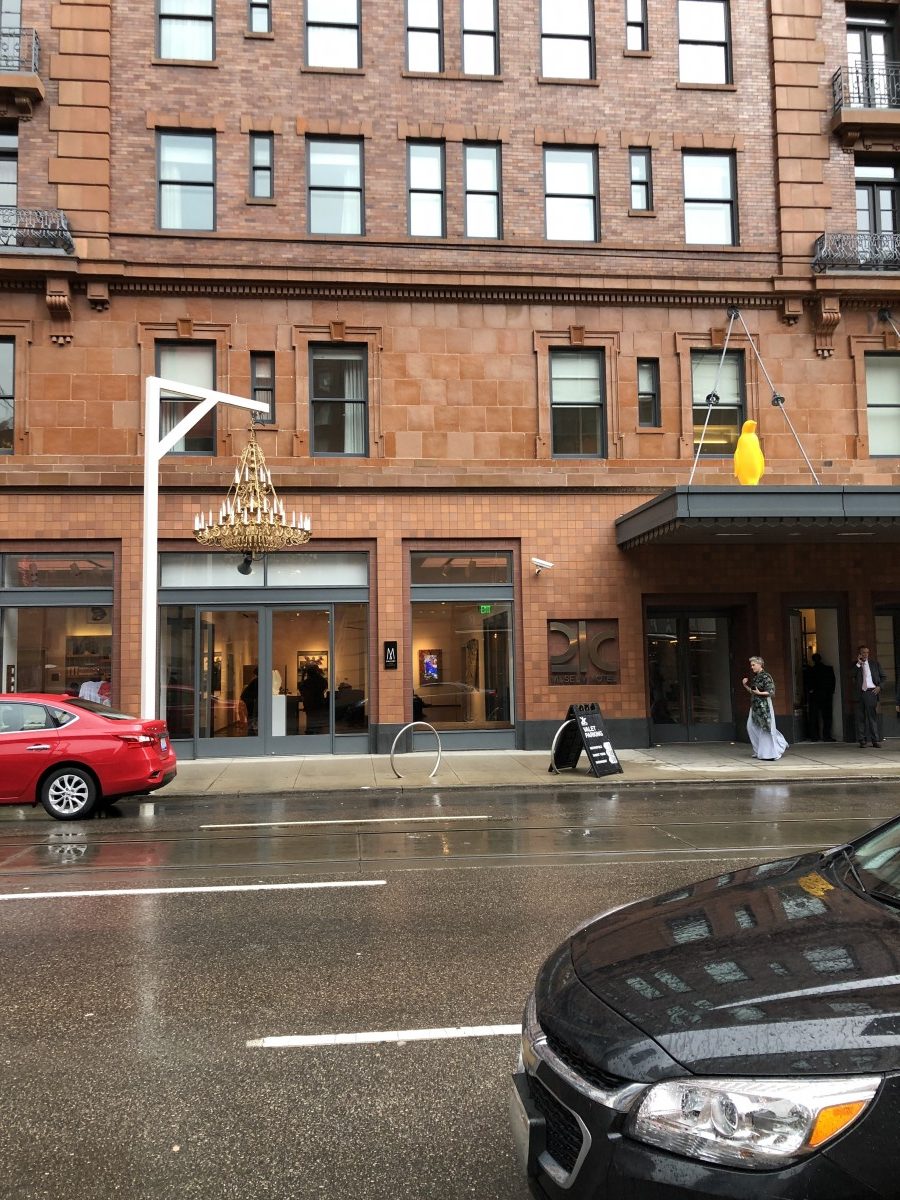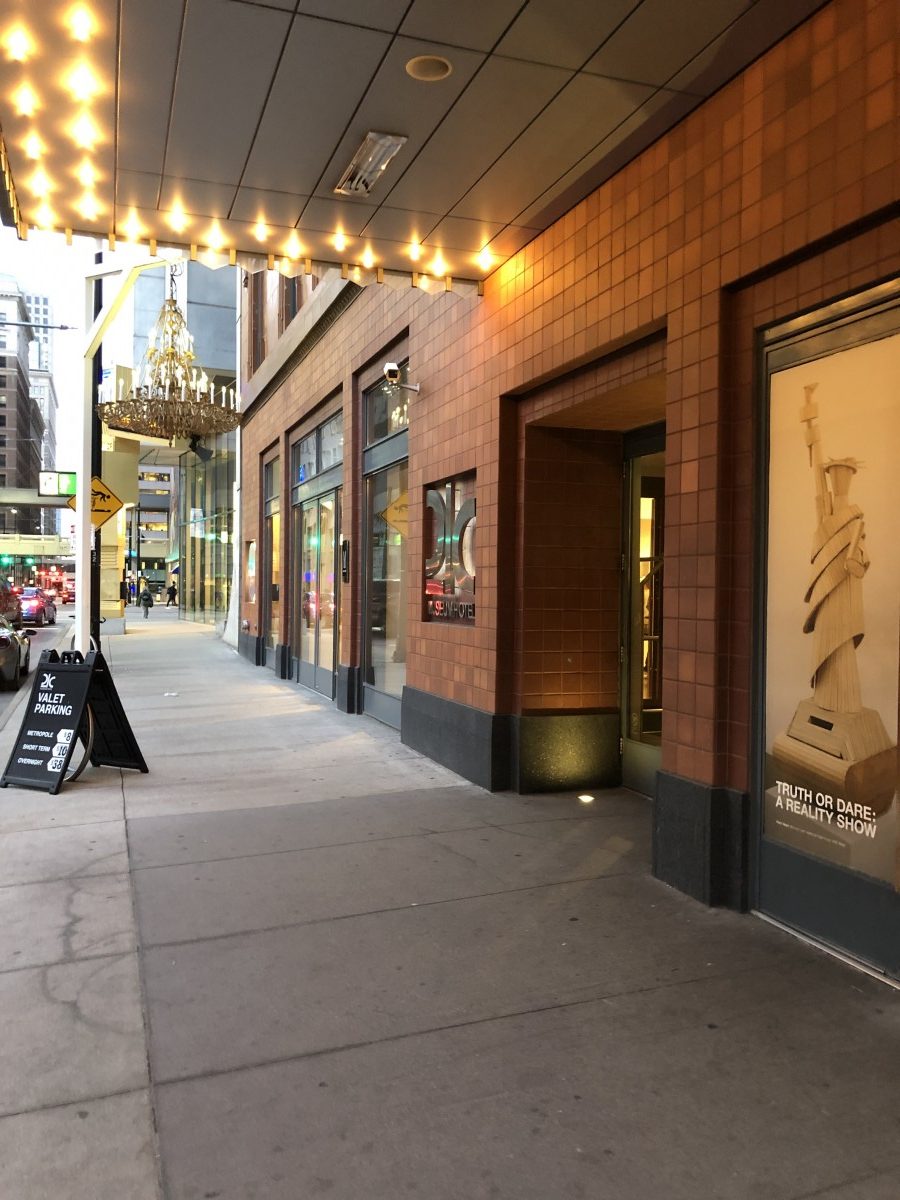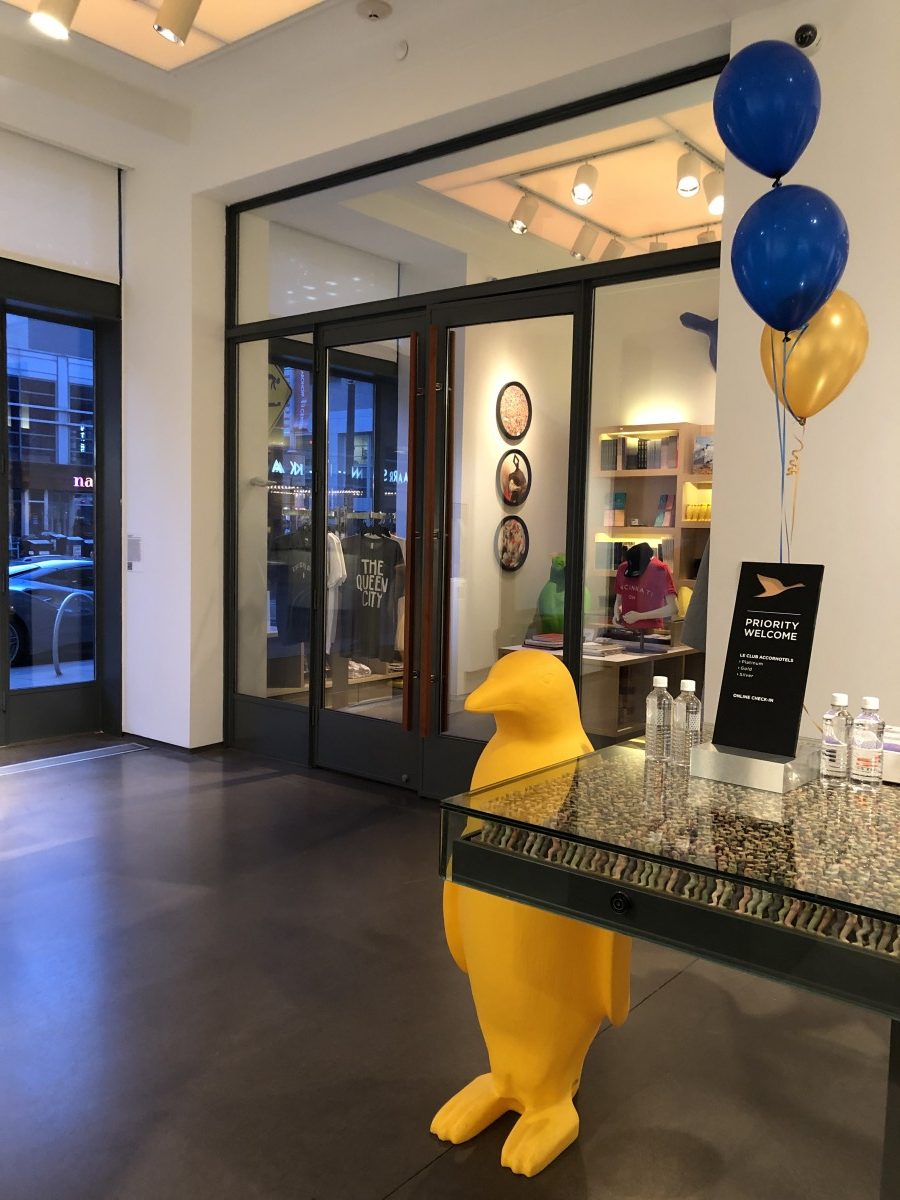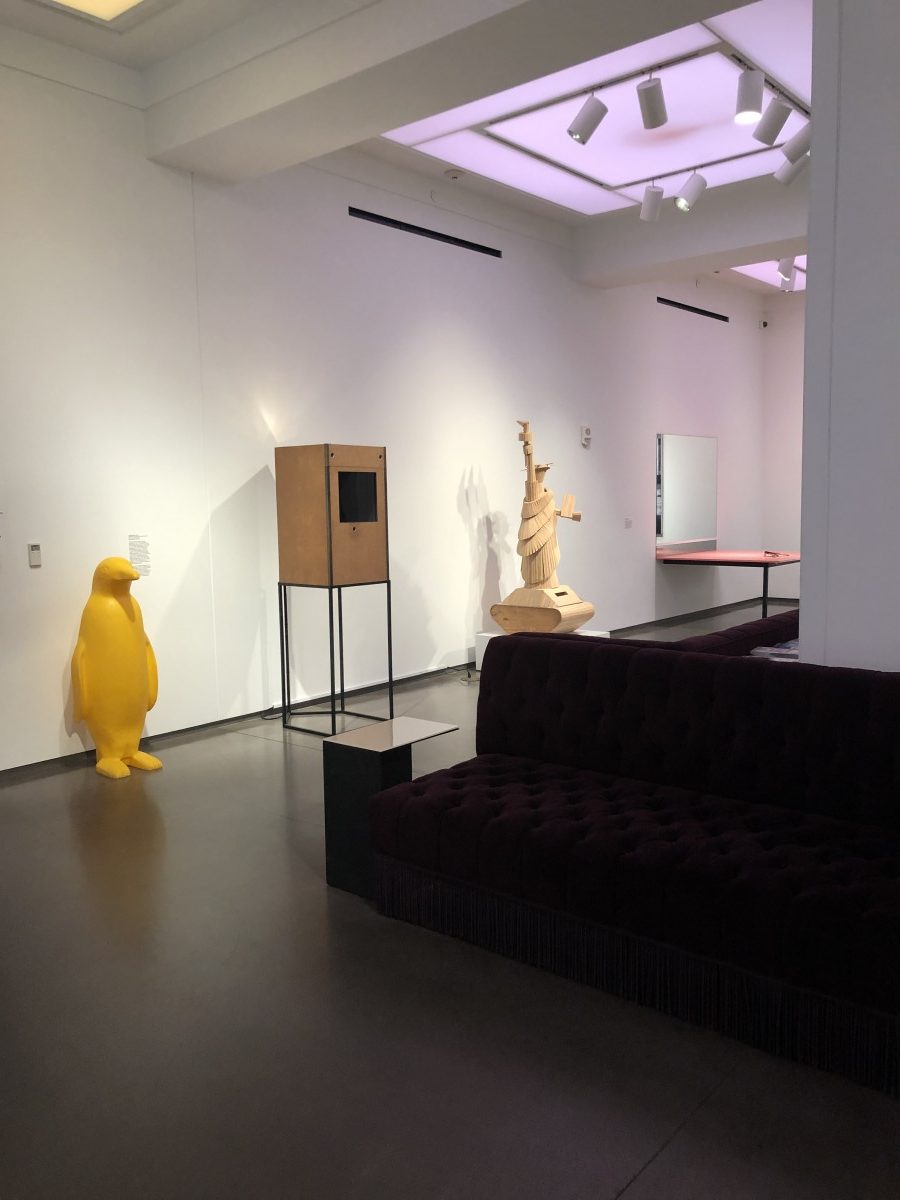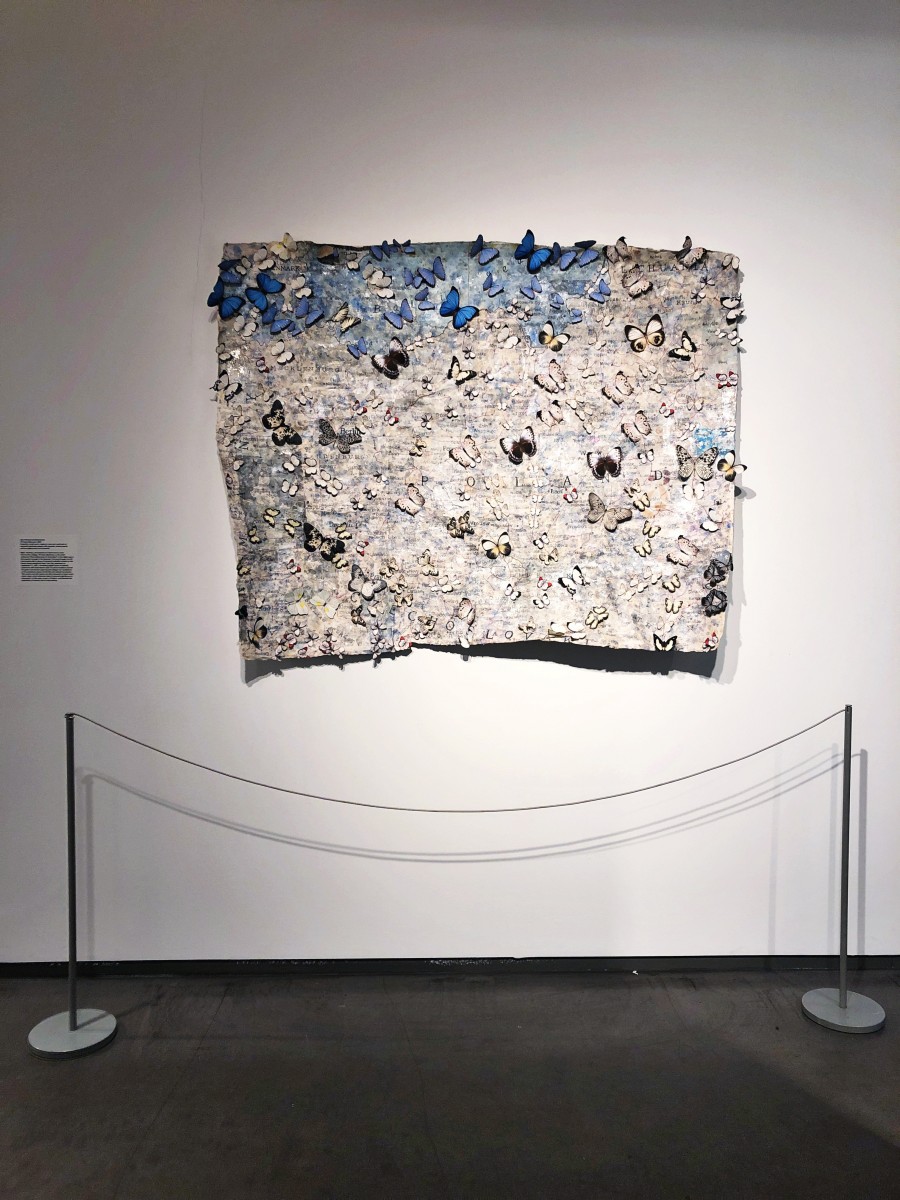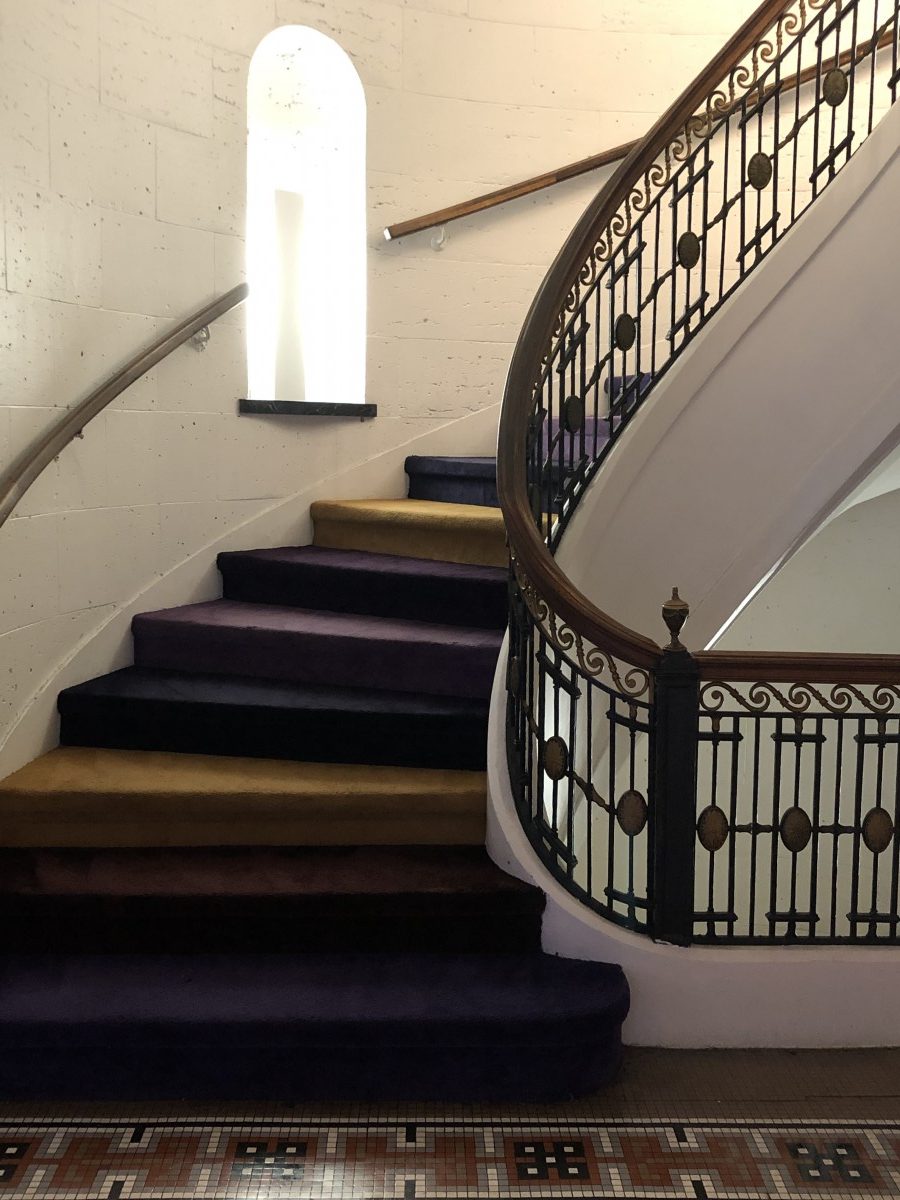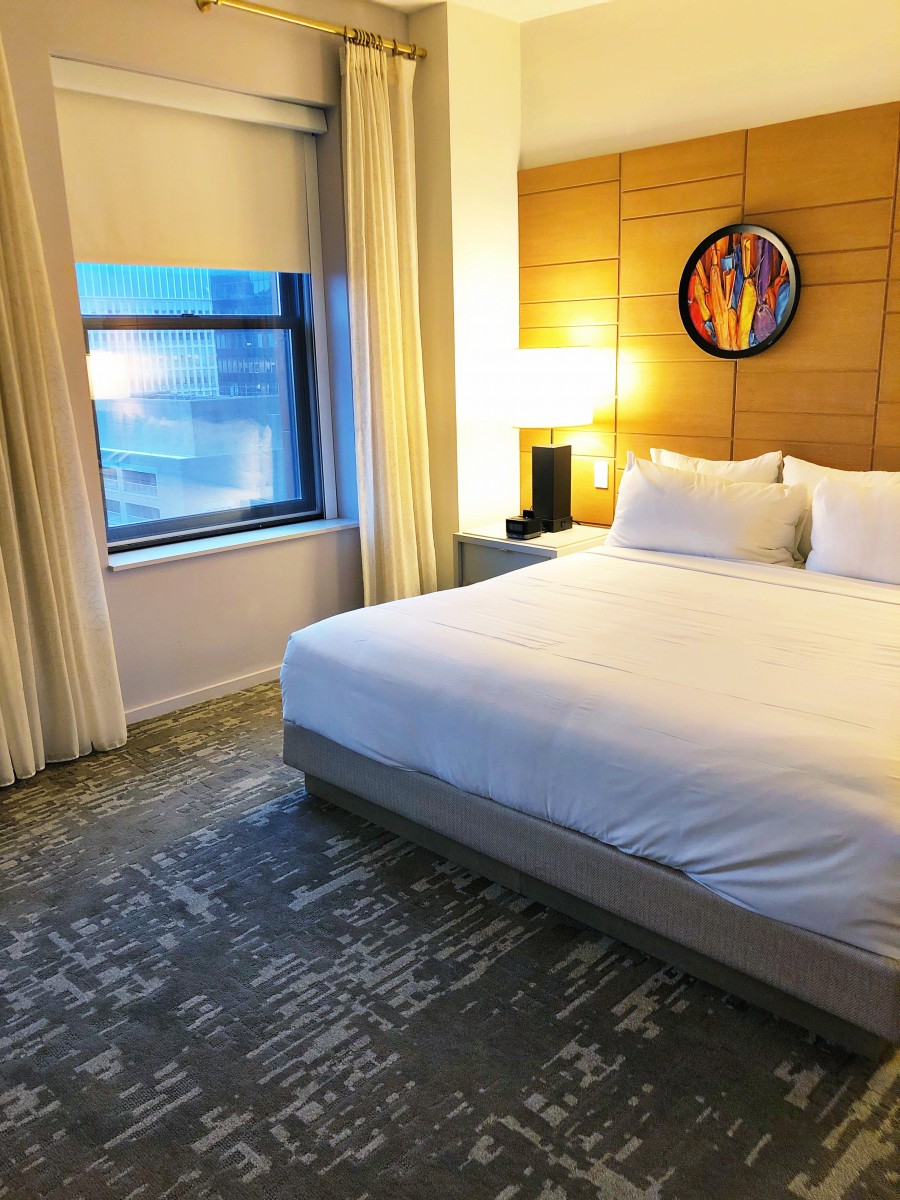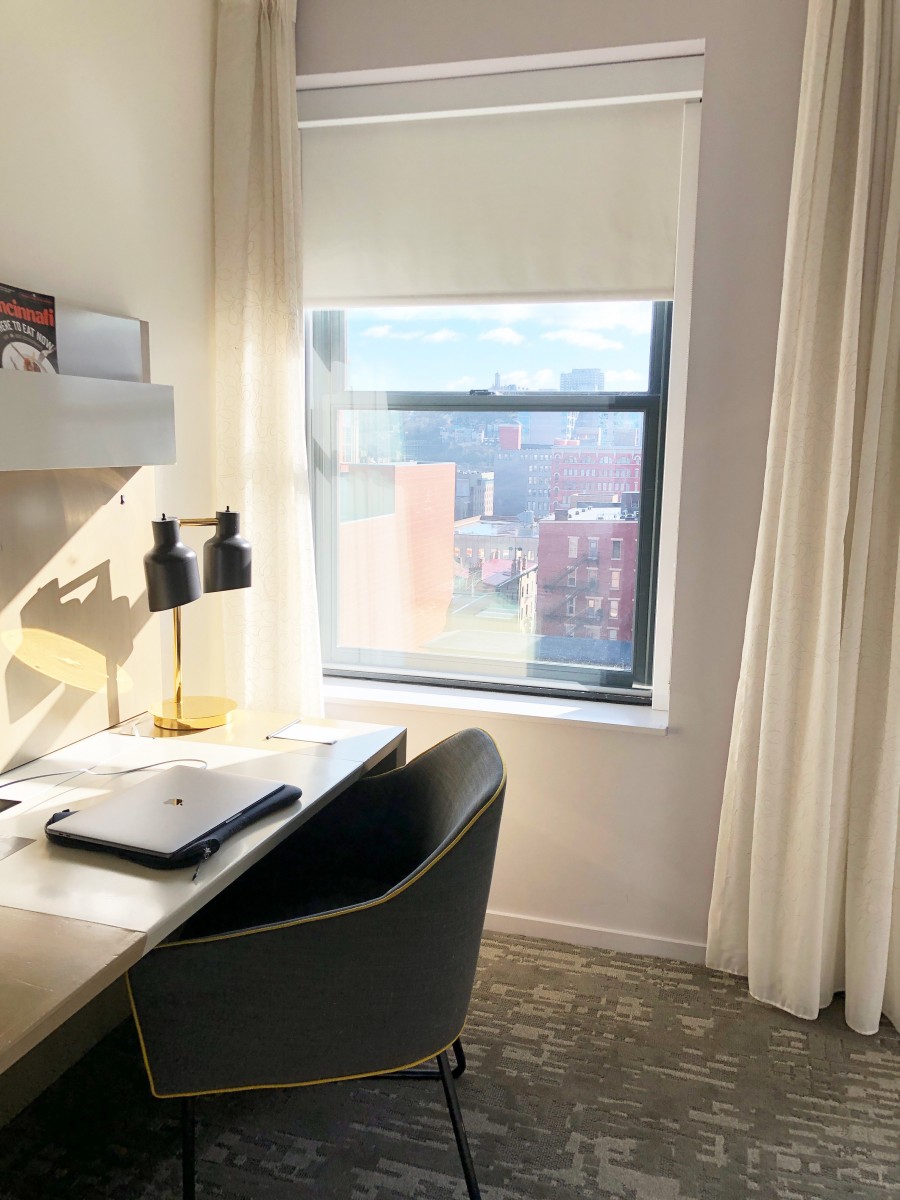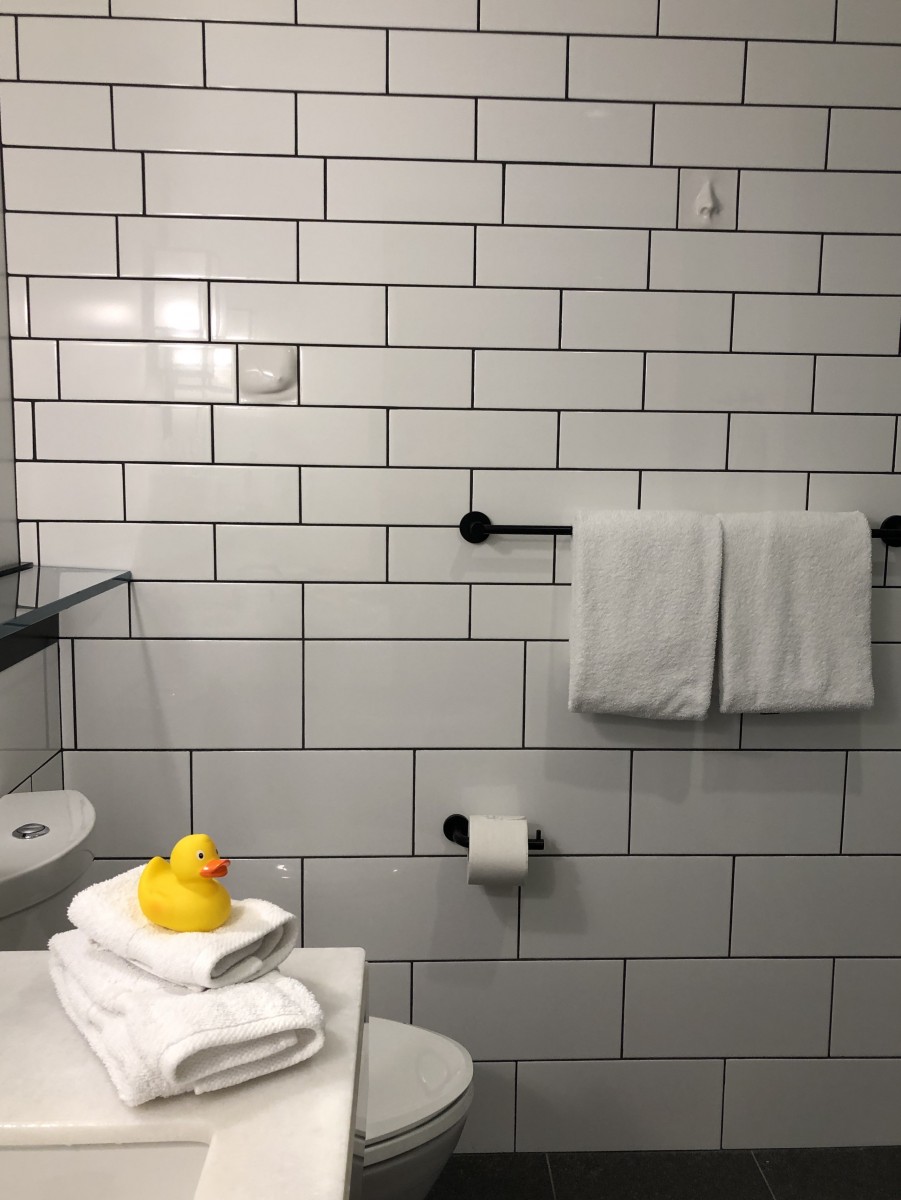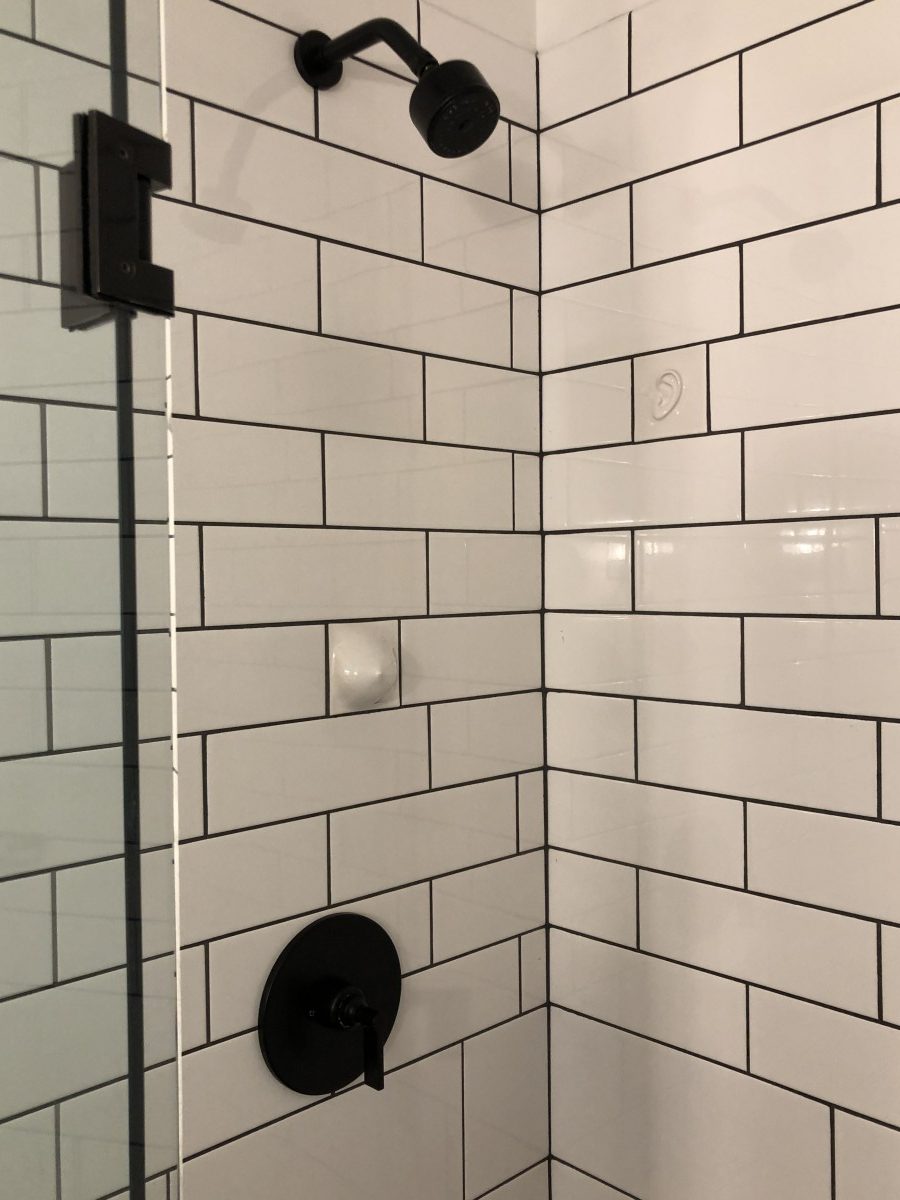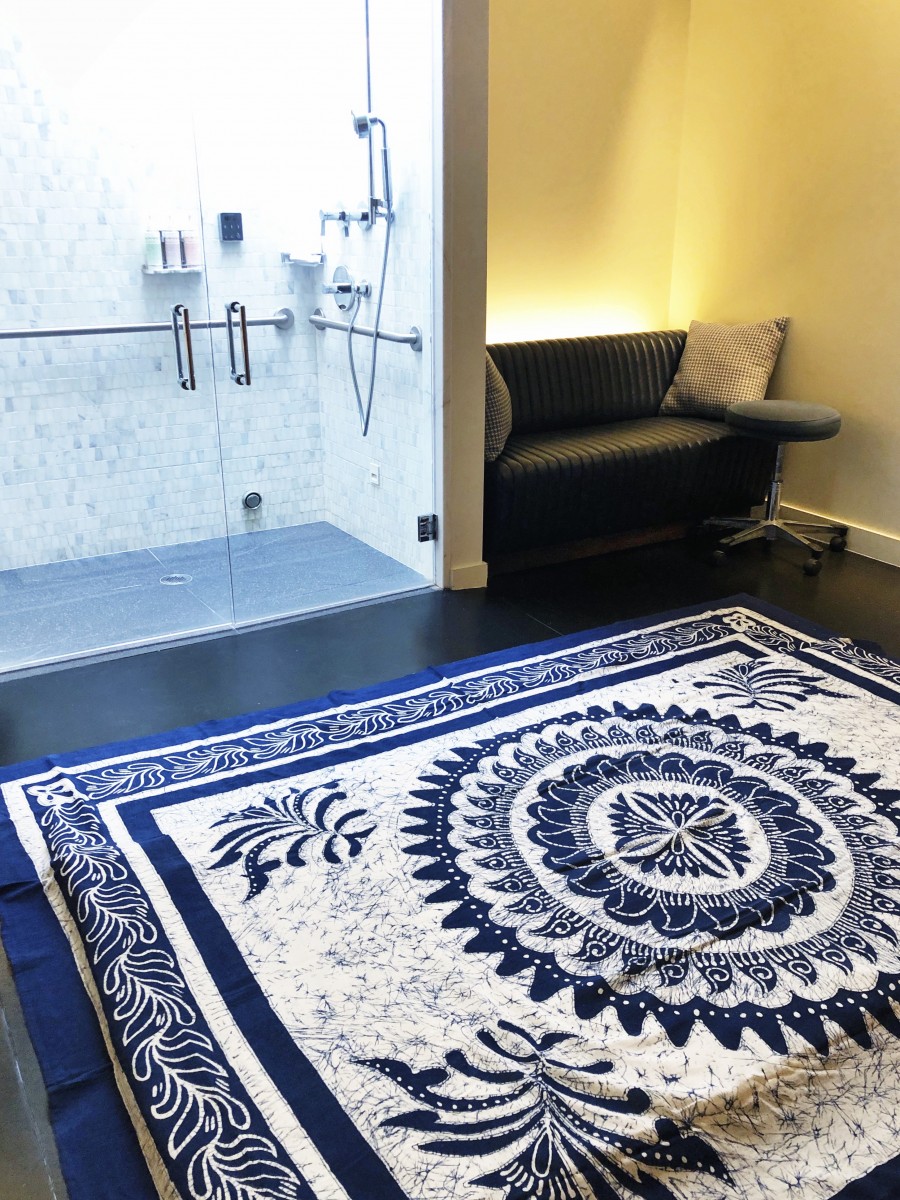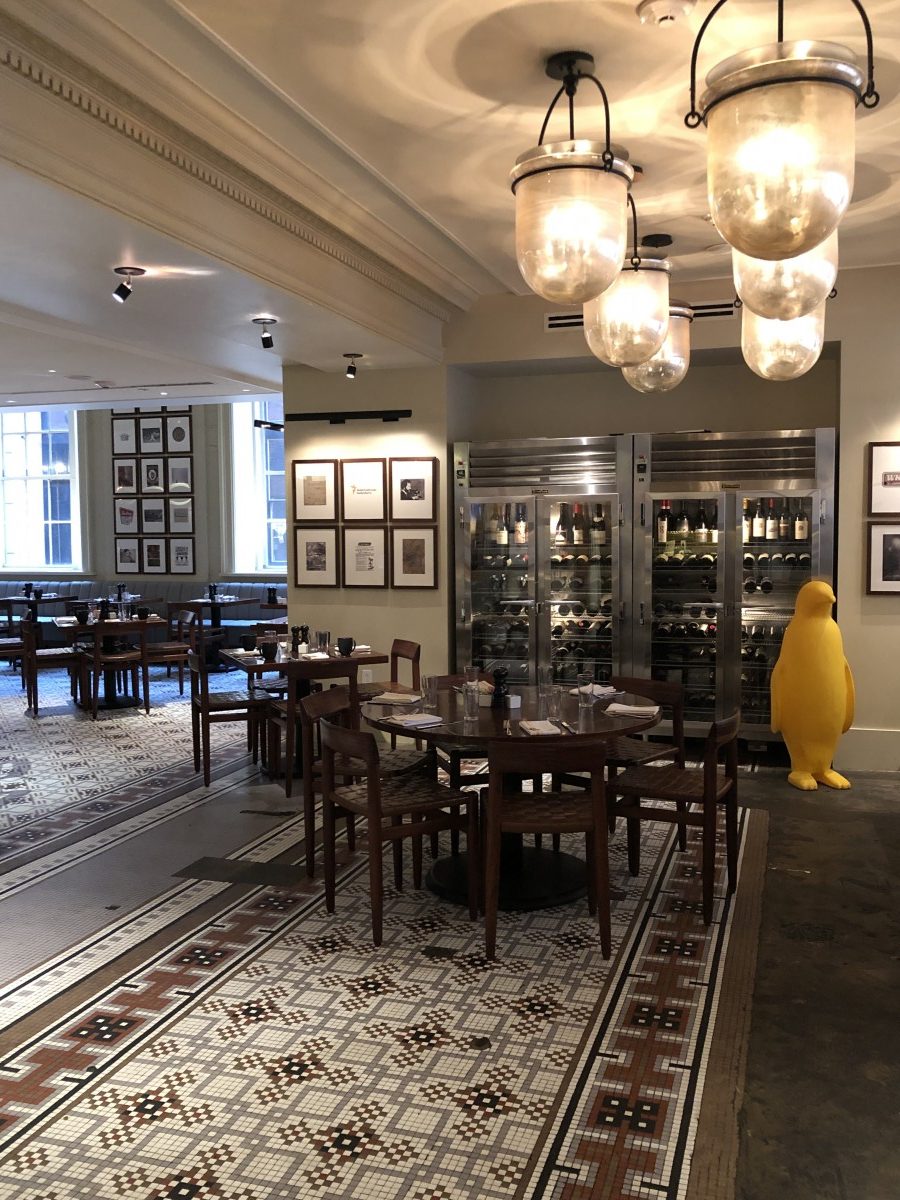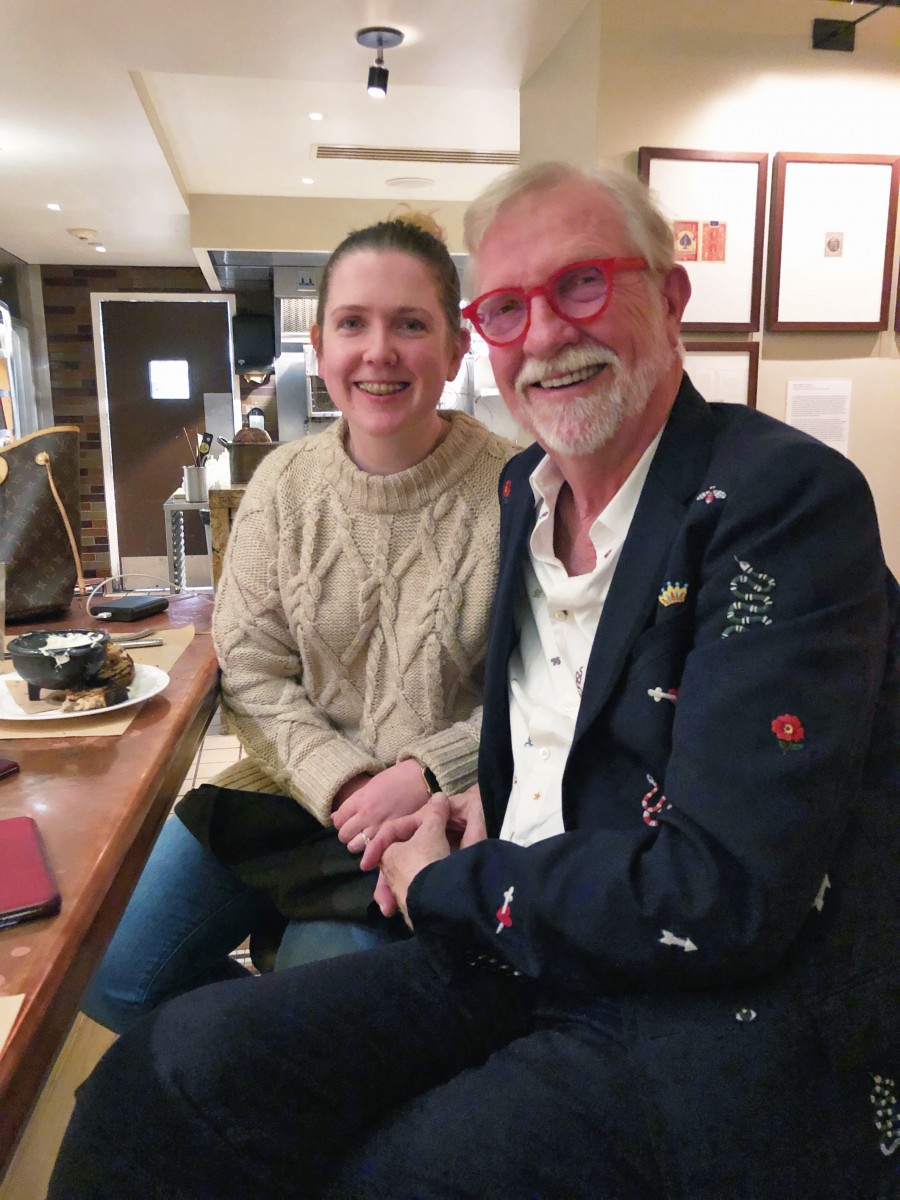 You need a good home base for your travels and 21c Cincinnati is it. It's a museum first and luxury hotel second, with floors of artwork that are open to the public and free to visit. The art follows you to your room with quirky touches like body parts in the bathroom walls and penguin hotel mascots that frequently move around the space, showing up where you least expect them.
There's a killer restaurant and bar, an absolutely fantastic spa, and you cannot beat the location. 21c is located in the heart of downtown and is actually right next door to the Contemporary Arts Center.
During my stay I actually got to meet the founder of 21c Museum Hotels, Steve Wilson. It was so cool to get to chat with him and learn more about the history of the hotels.
2. Try Cincy chili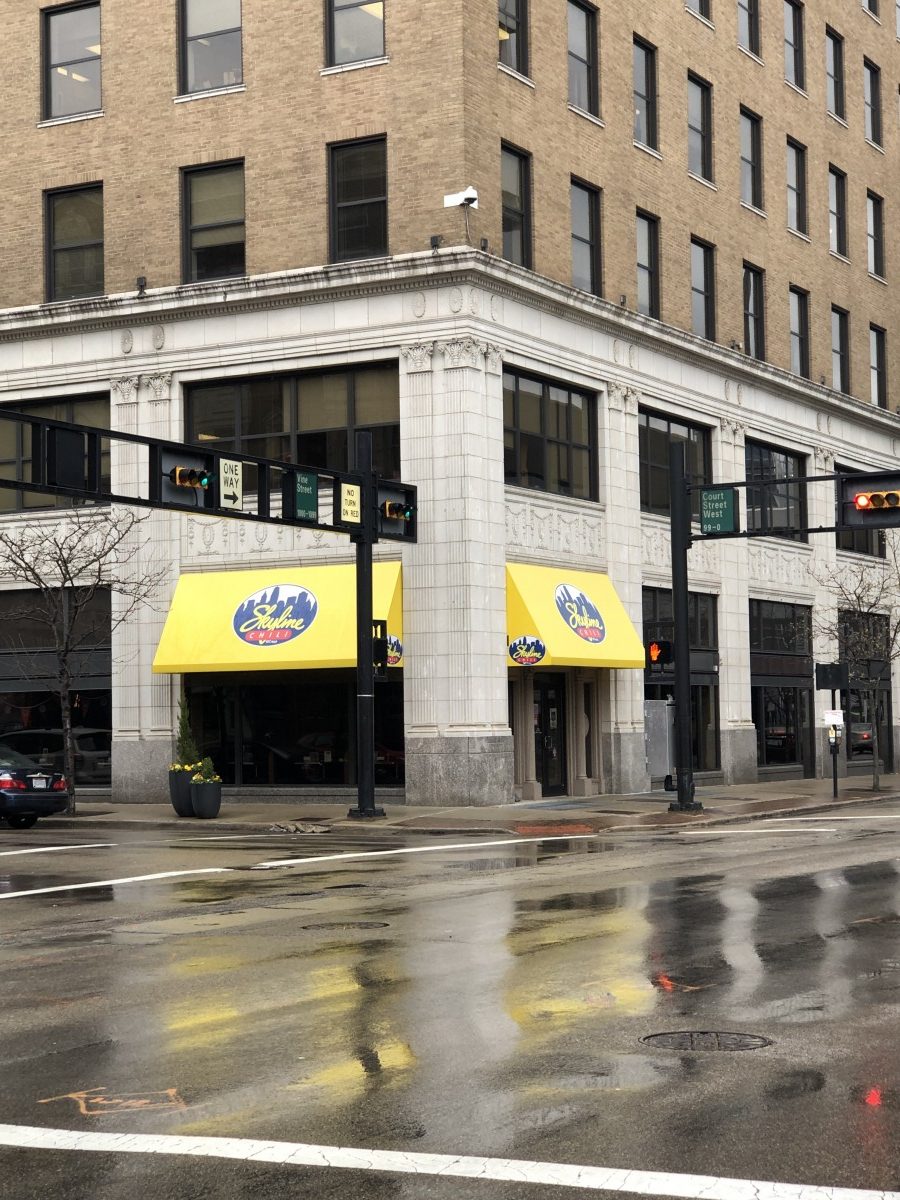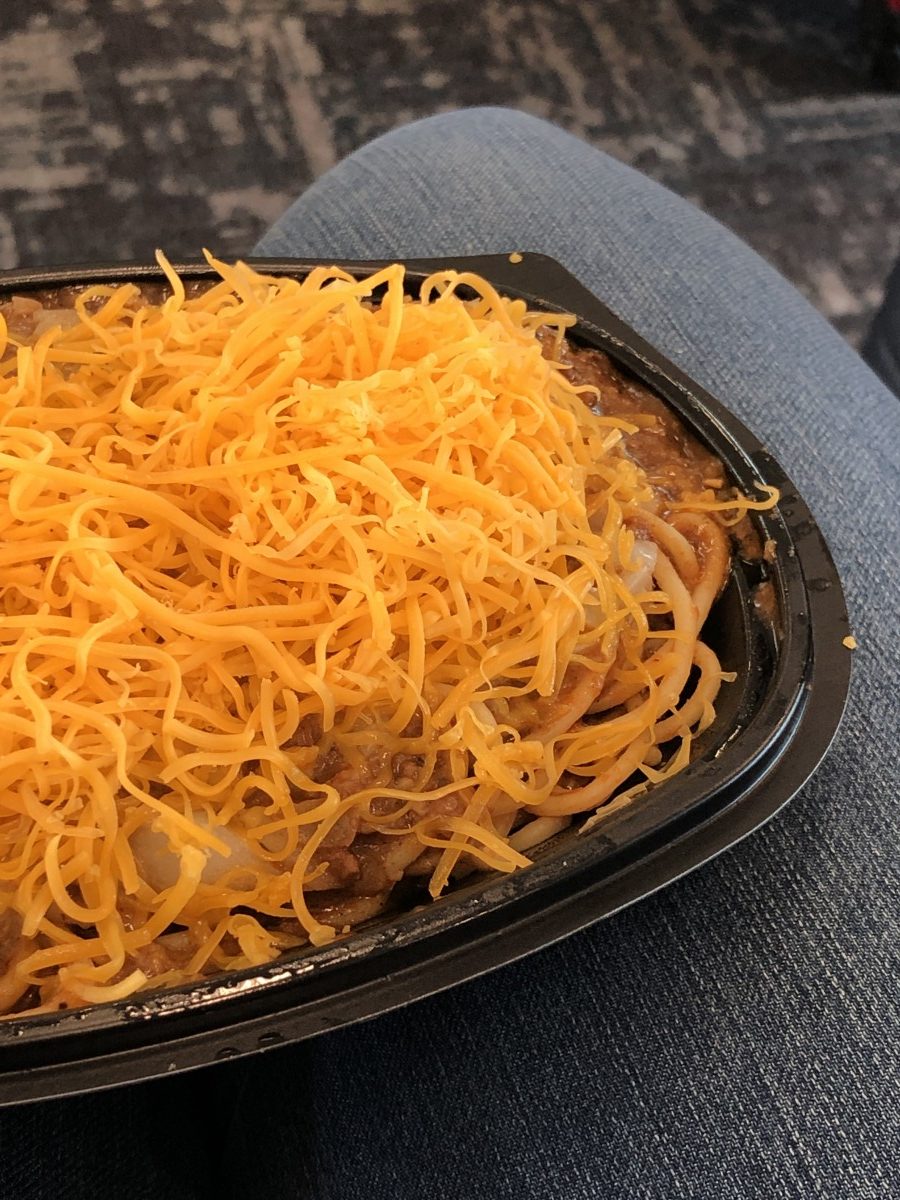 Cincy chili, or Skyline Chili, is Cincinnati's signature dish. And you guys know I love to try authentic foods in the place they were created. Cincinnati chili is more a spaghetti dish than chili to me, but it is absolutely fantastic and I highly recommend it. There's Skyline Chilis downtown and even at the airport. And bonus: they offer a vegetarian version! It's so good.
3. Shop the Over the Rhine District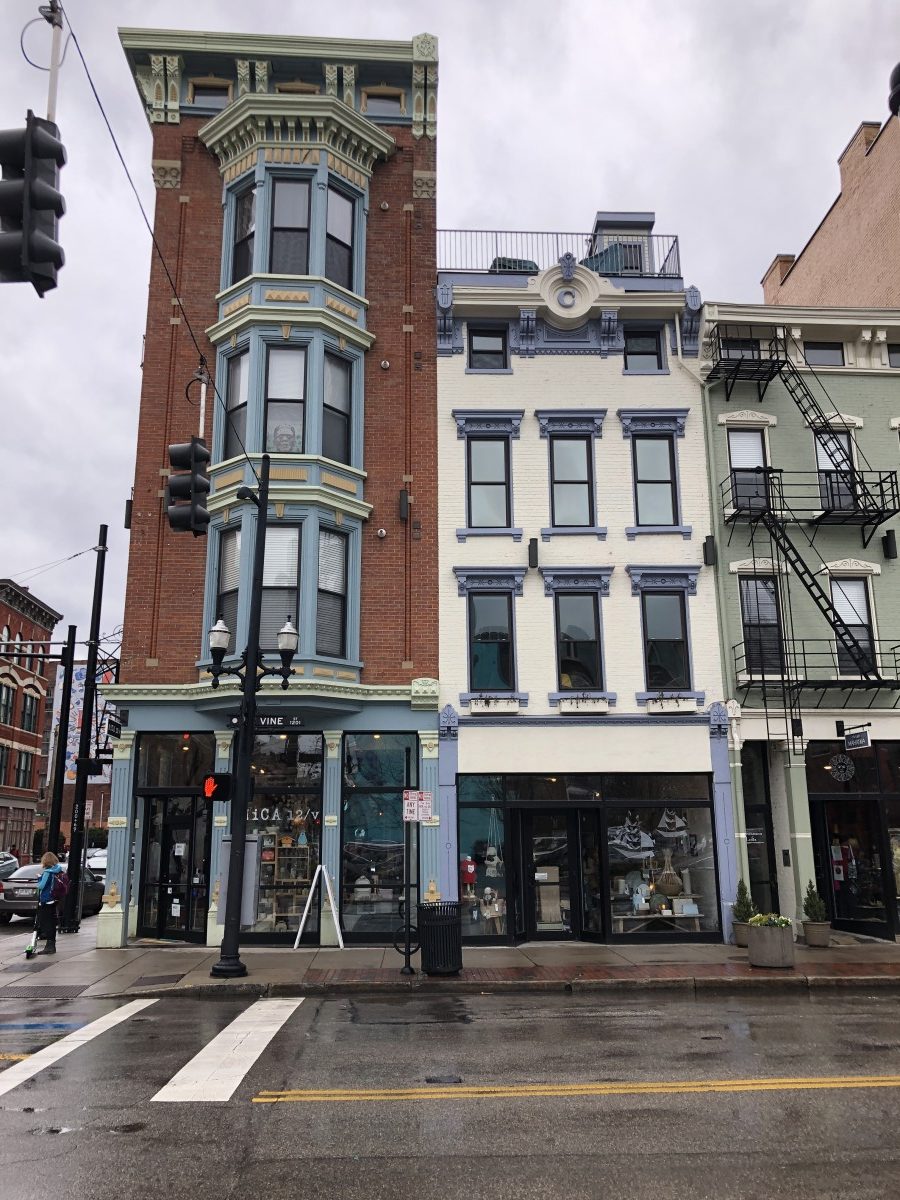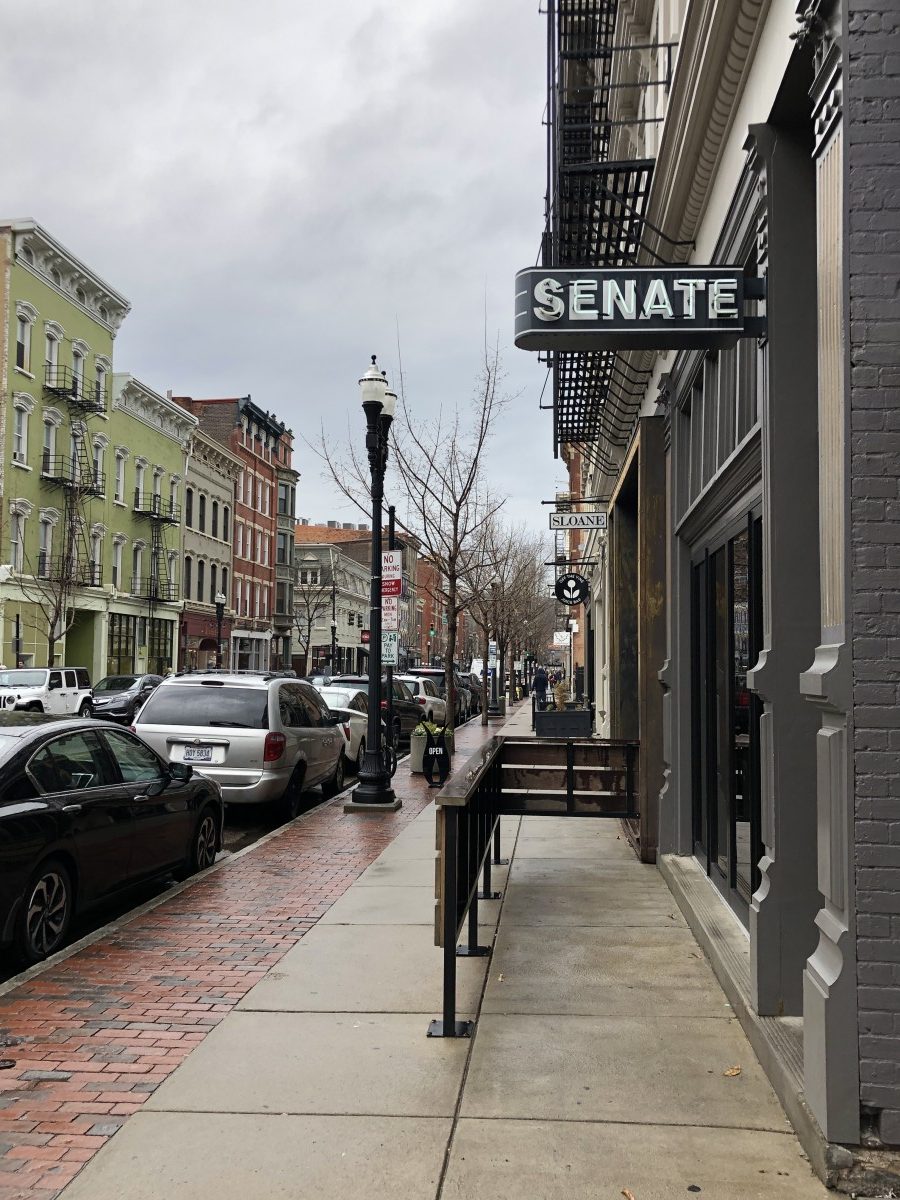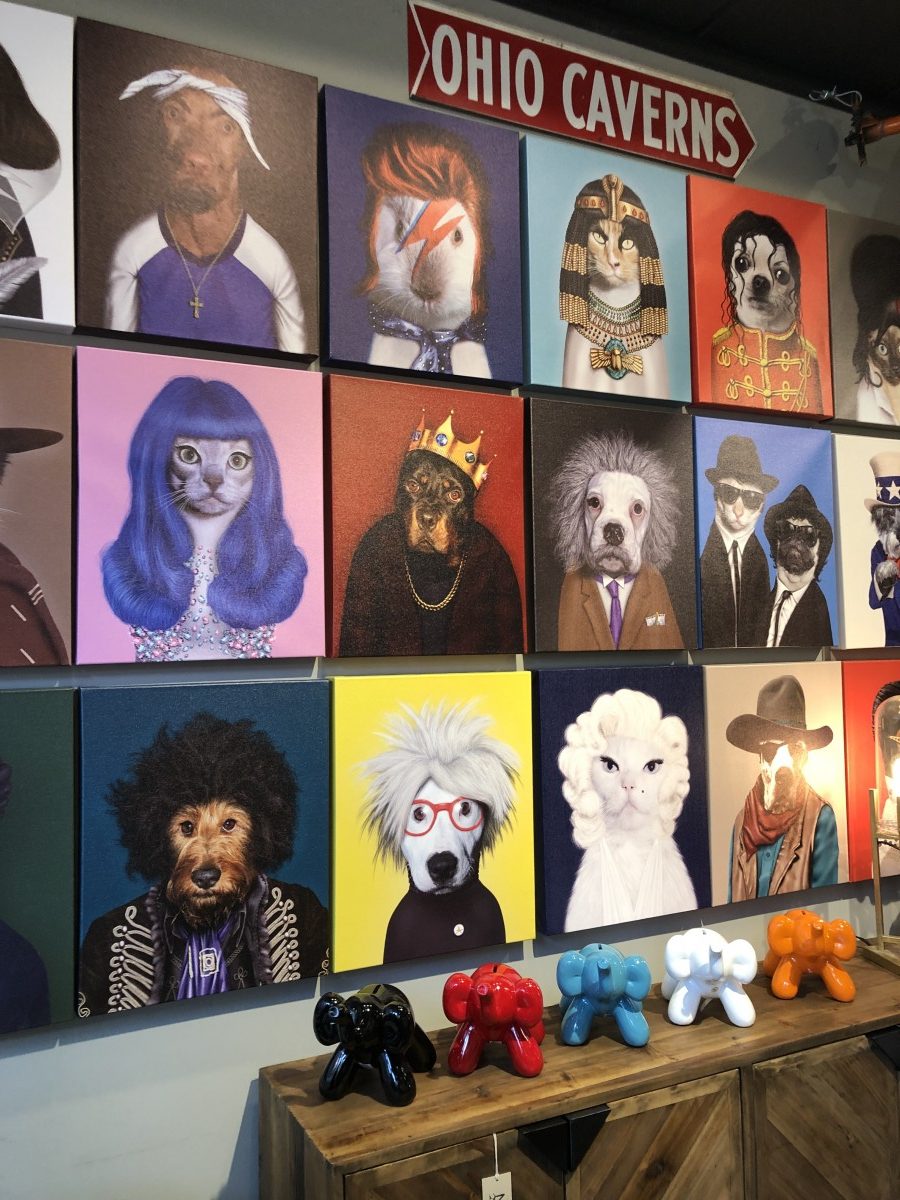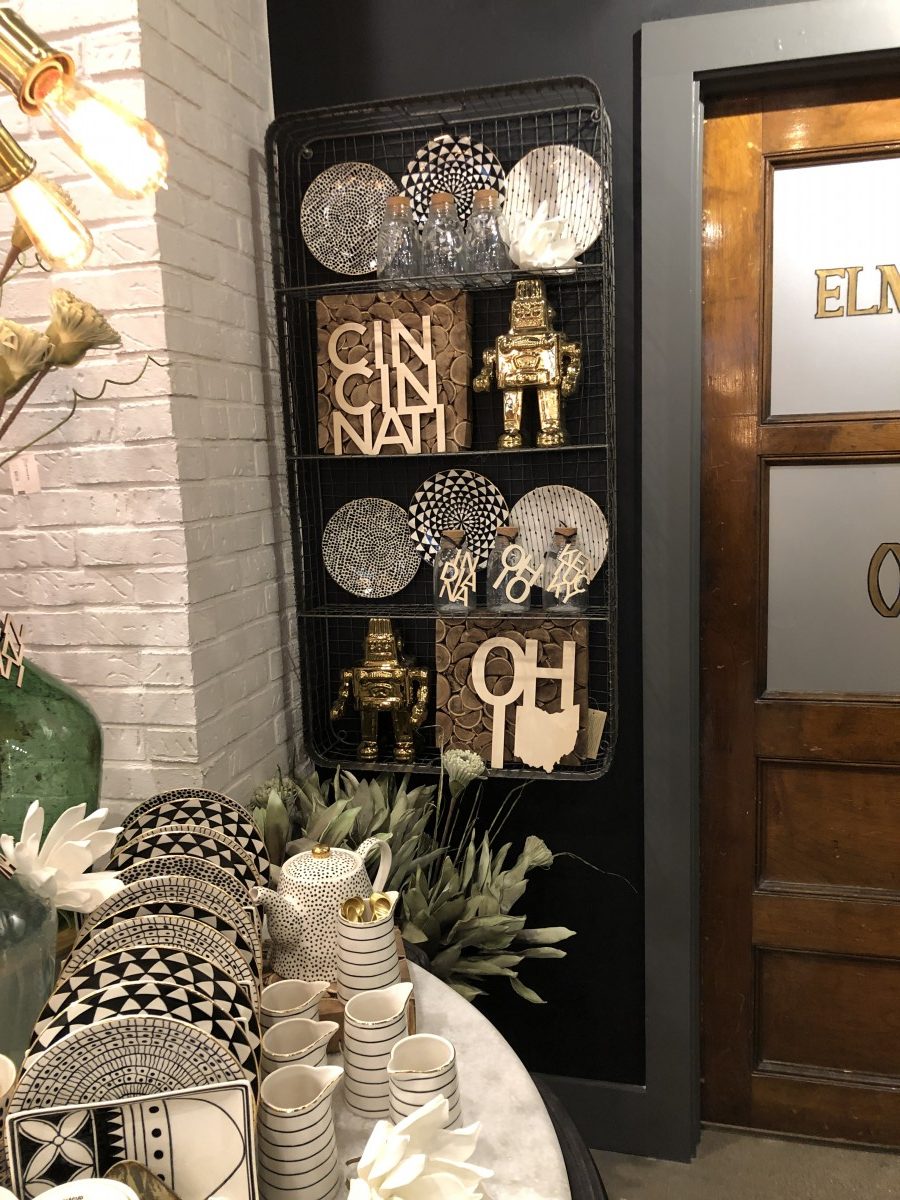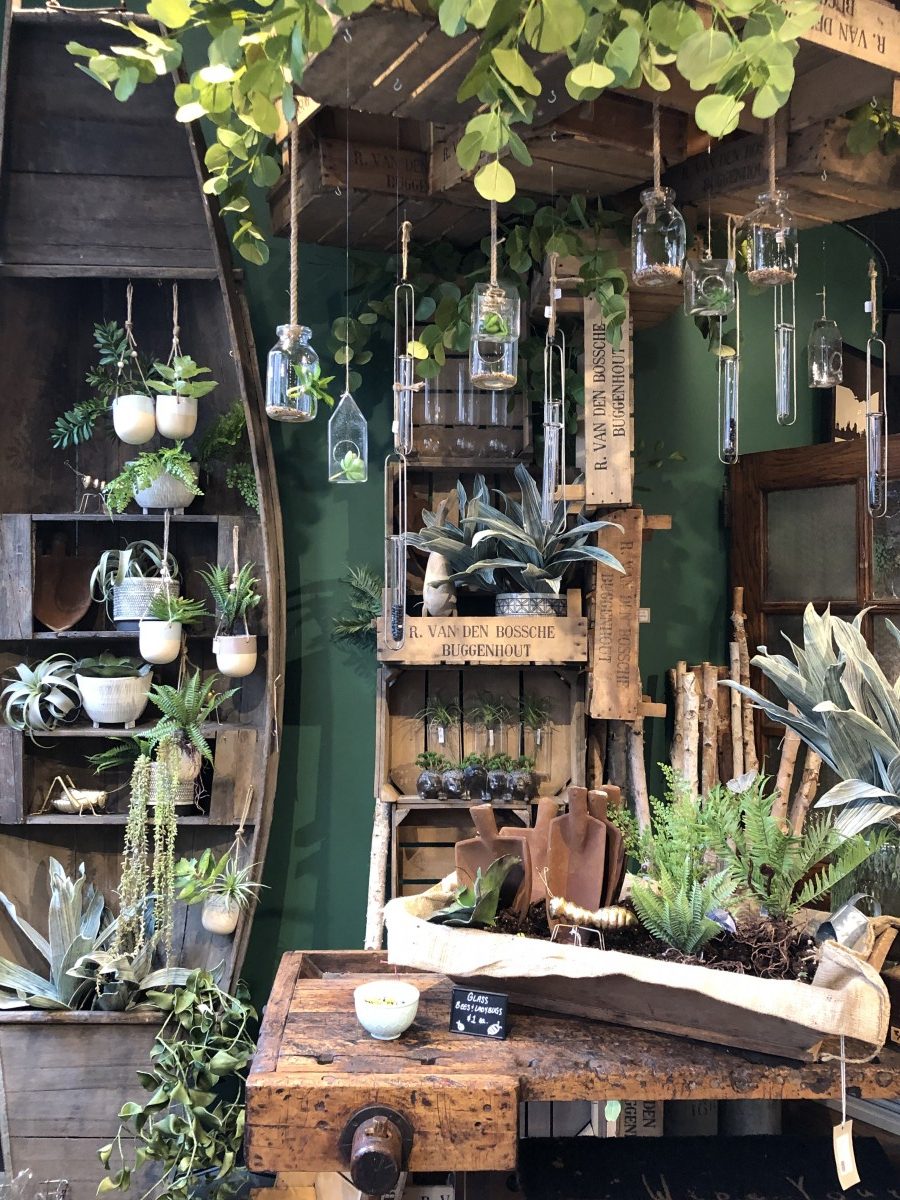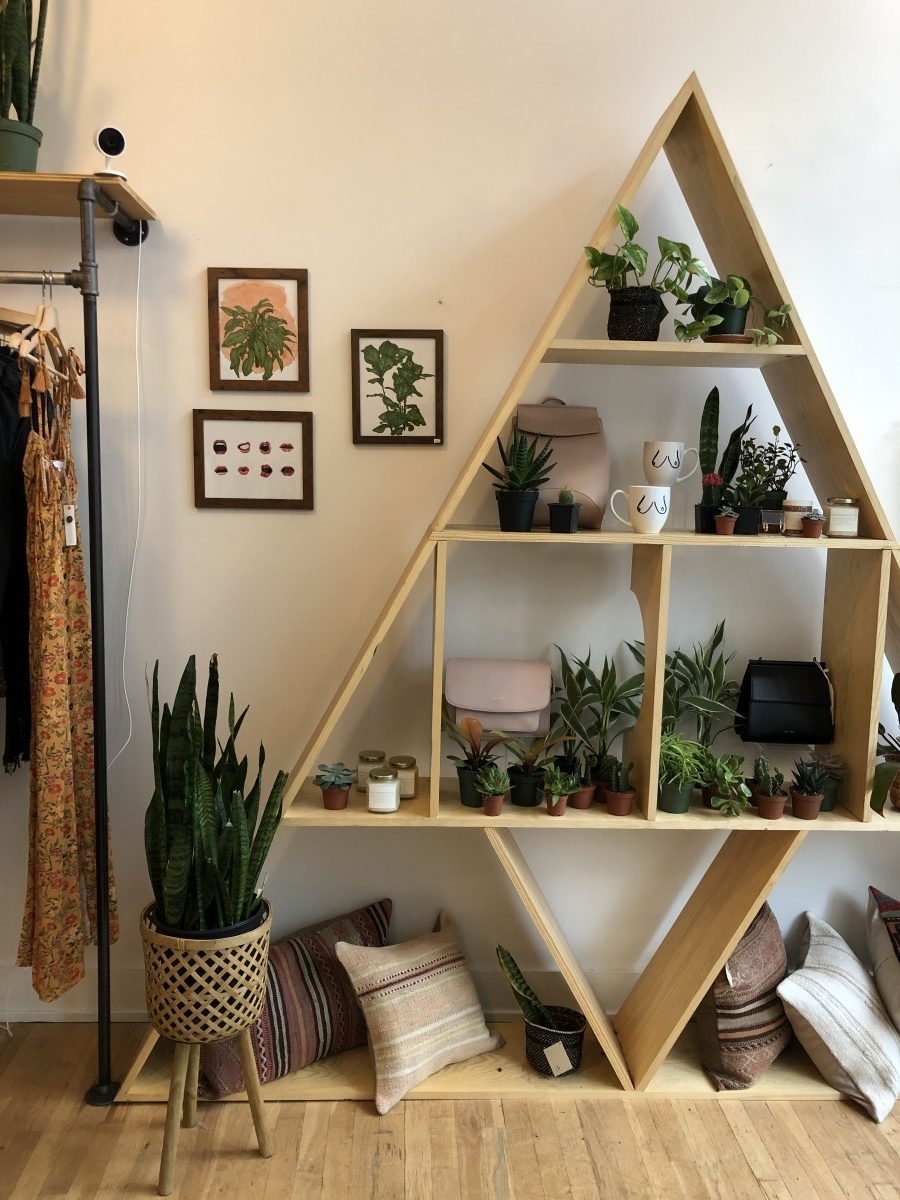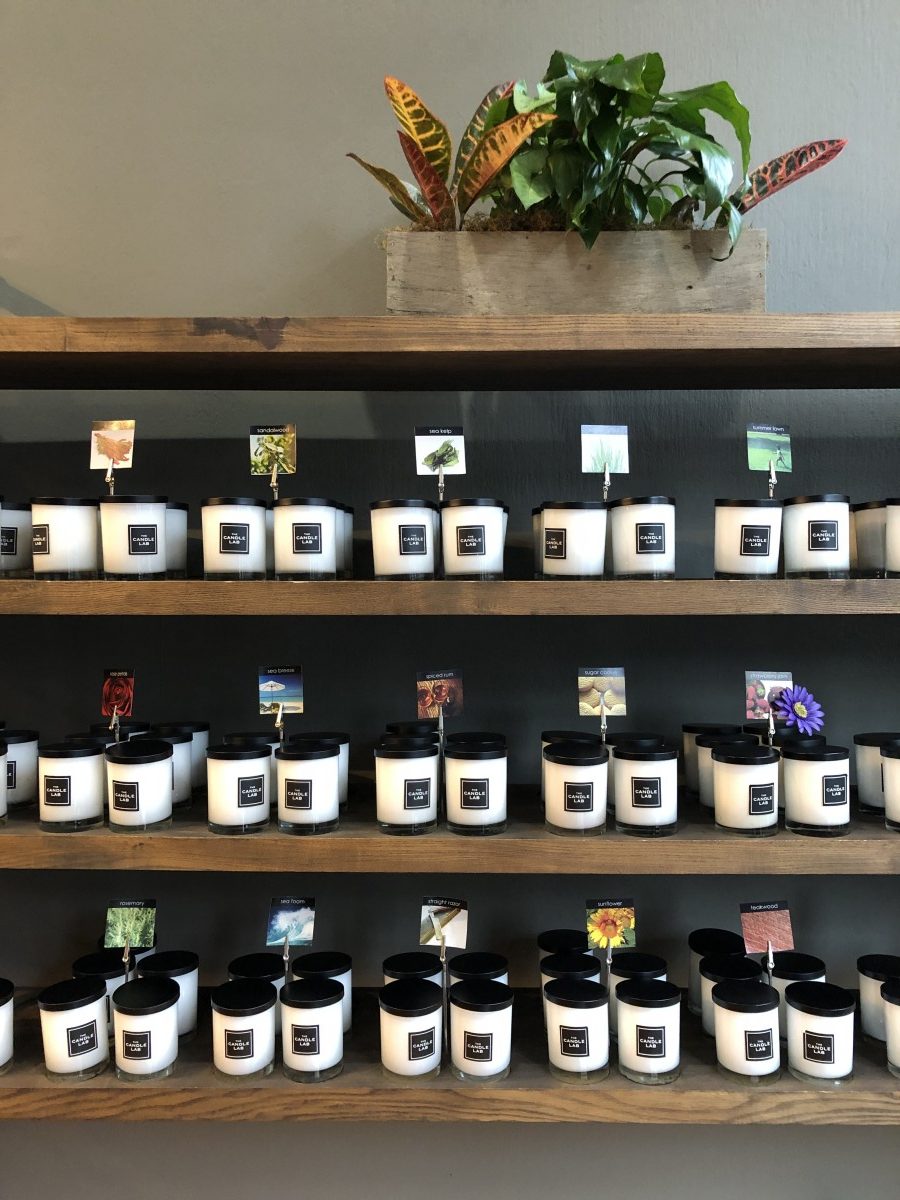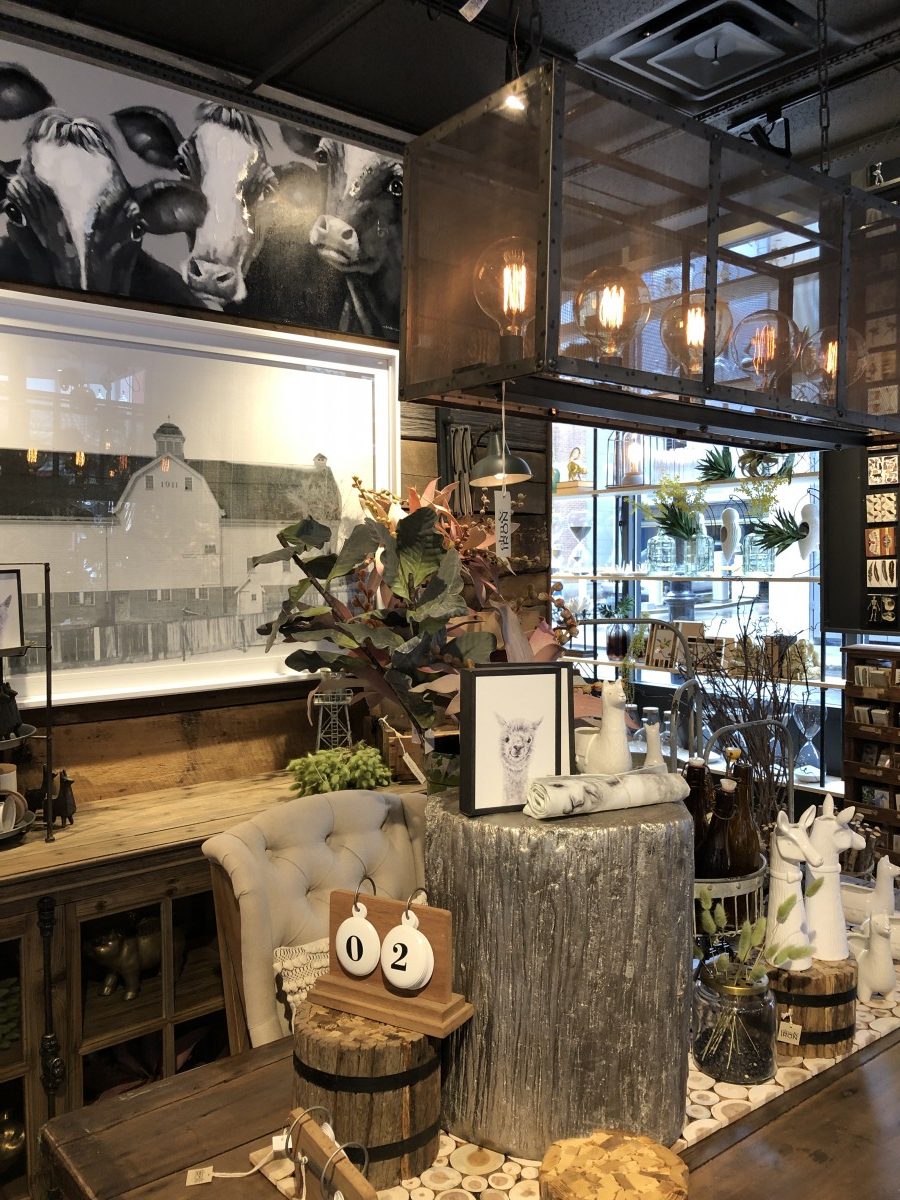 The Over the Rhine district, or OTR, is absolutely popping in Cincinnati. Once completely abandoned and a home for crime and trouble, it is now the hottest spot in town for restaurants, bars, shops, and property. It is a beautiful area to walk around, with one of the largest intact urban historic districts in the US. I loved learning the story of this neighborhood and how the city, community, and local businesses worked together to completely turn around this neighborhood. If you're looking for local boutiques to shop for souvenirs, this is your place.
4. Walk through Findlay Market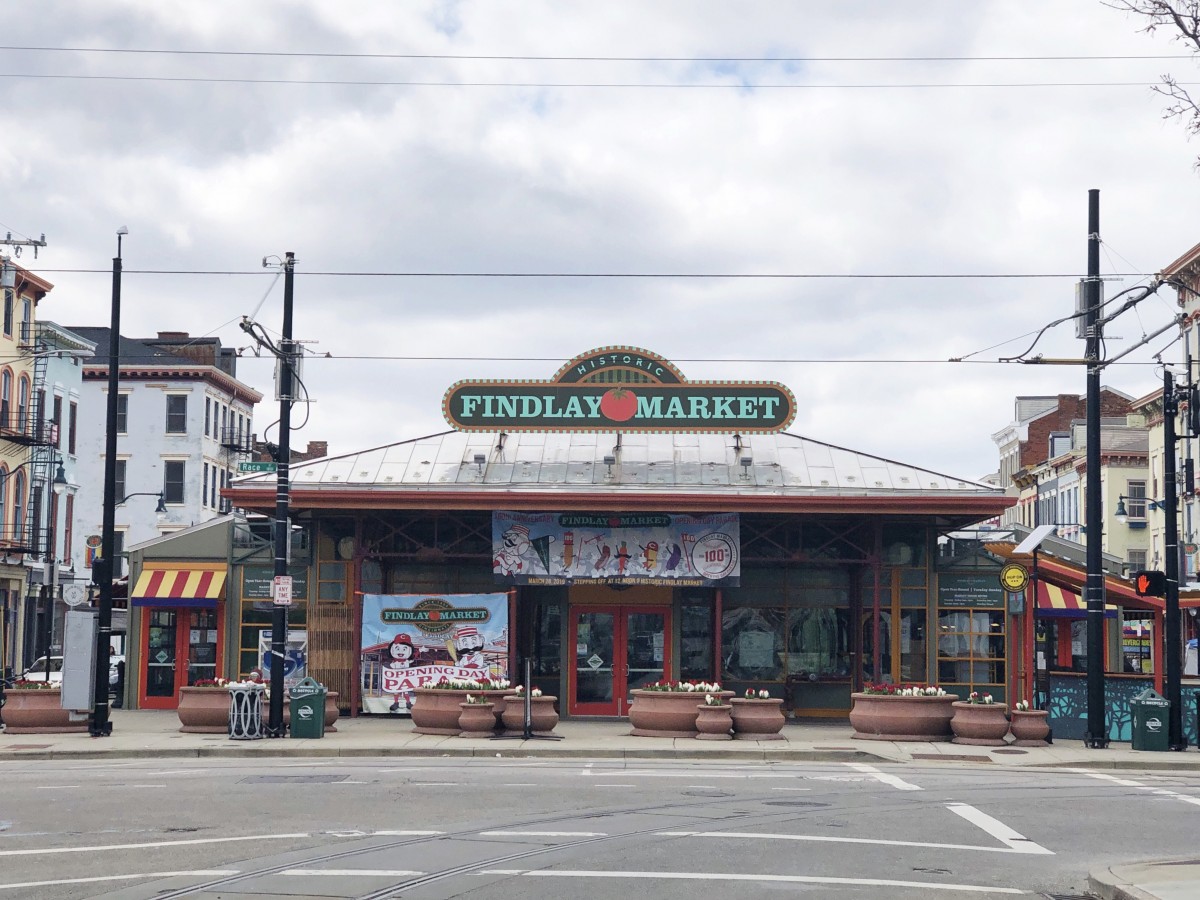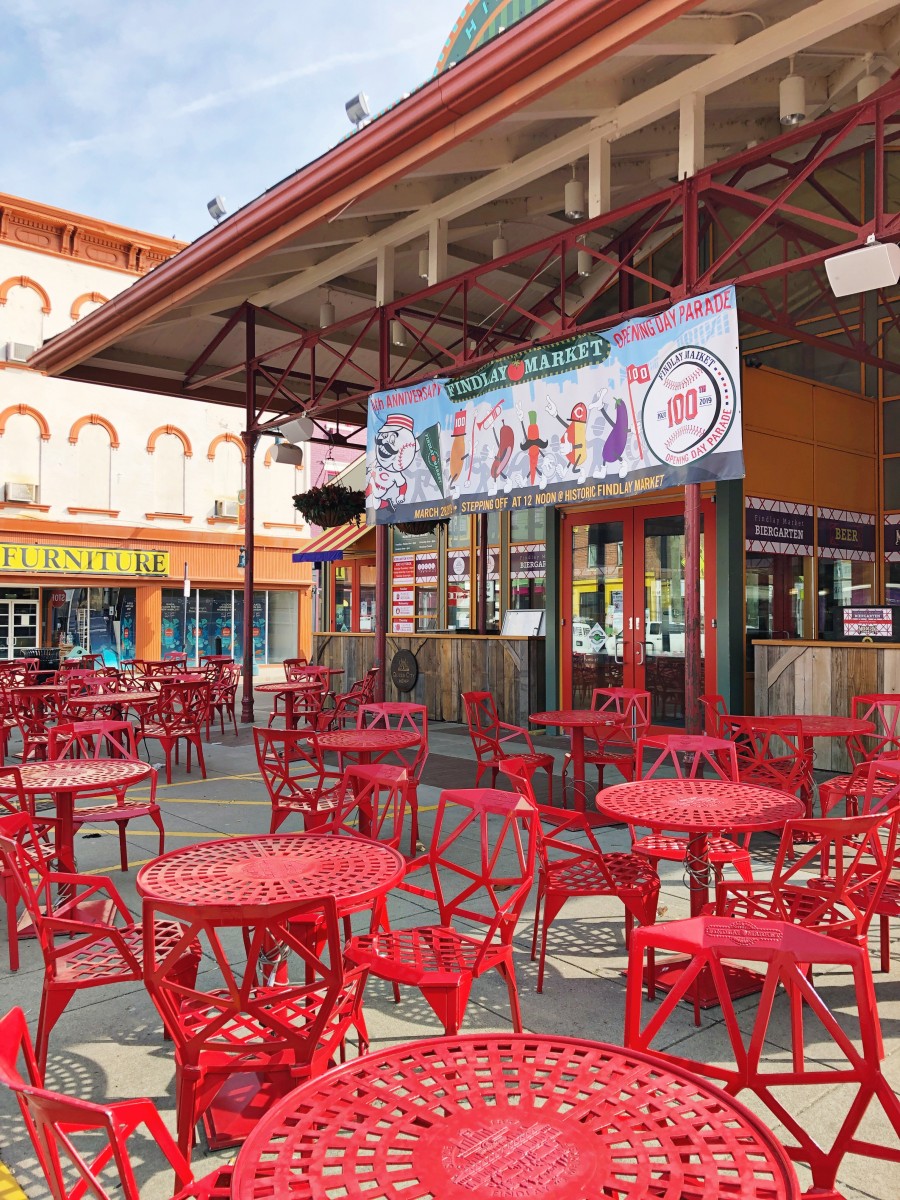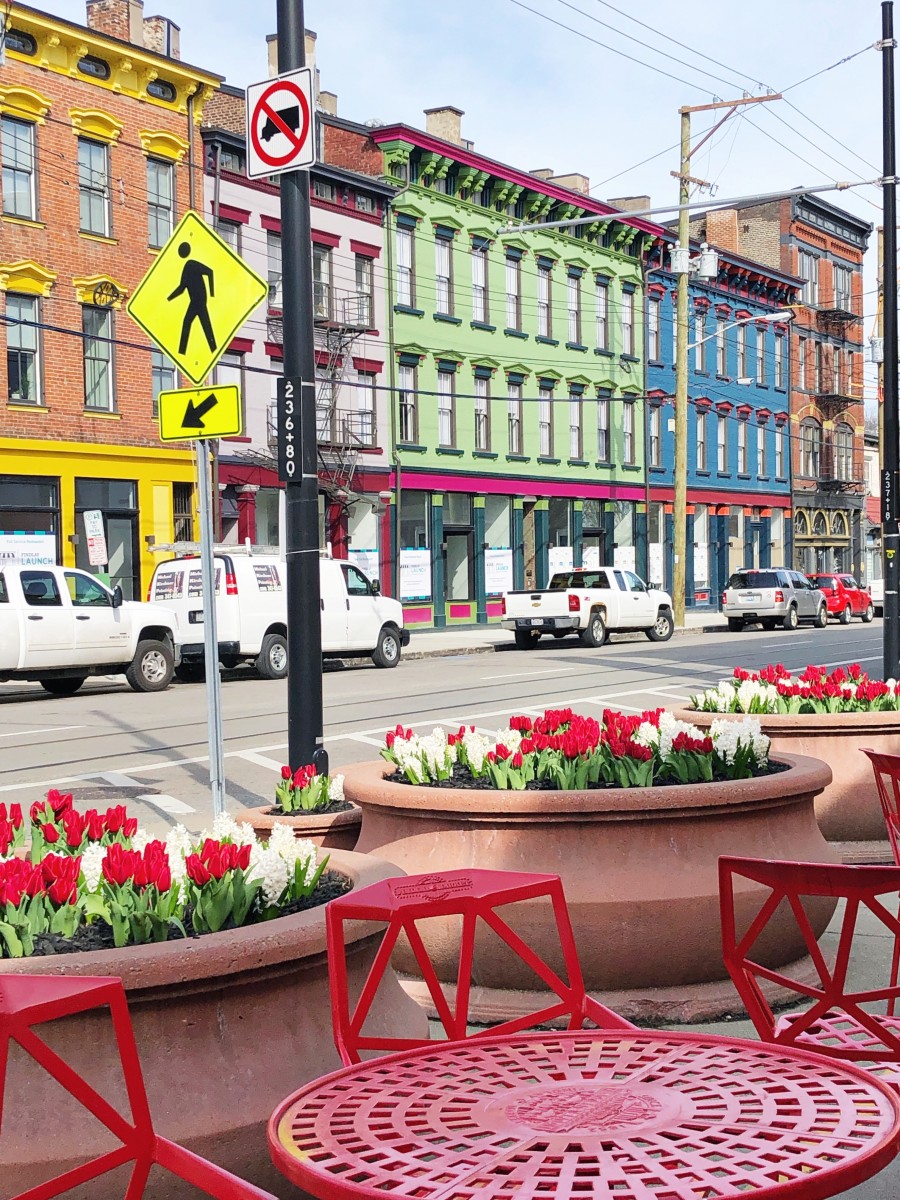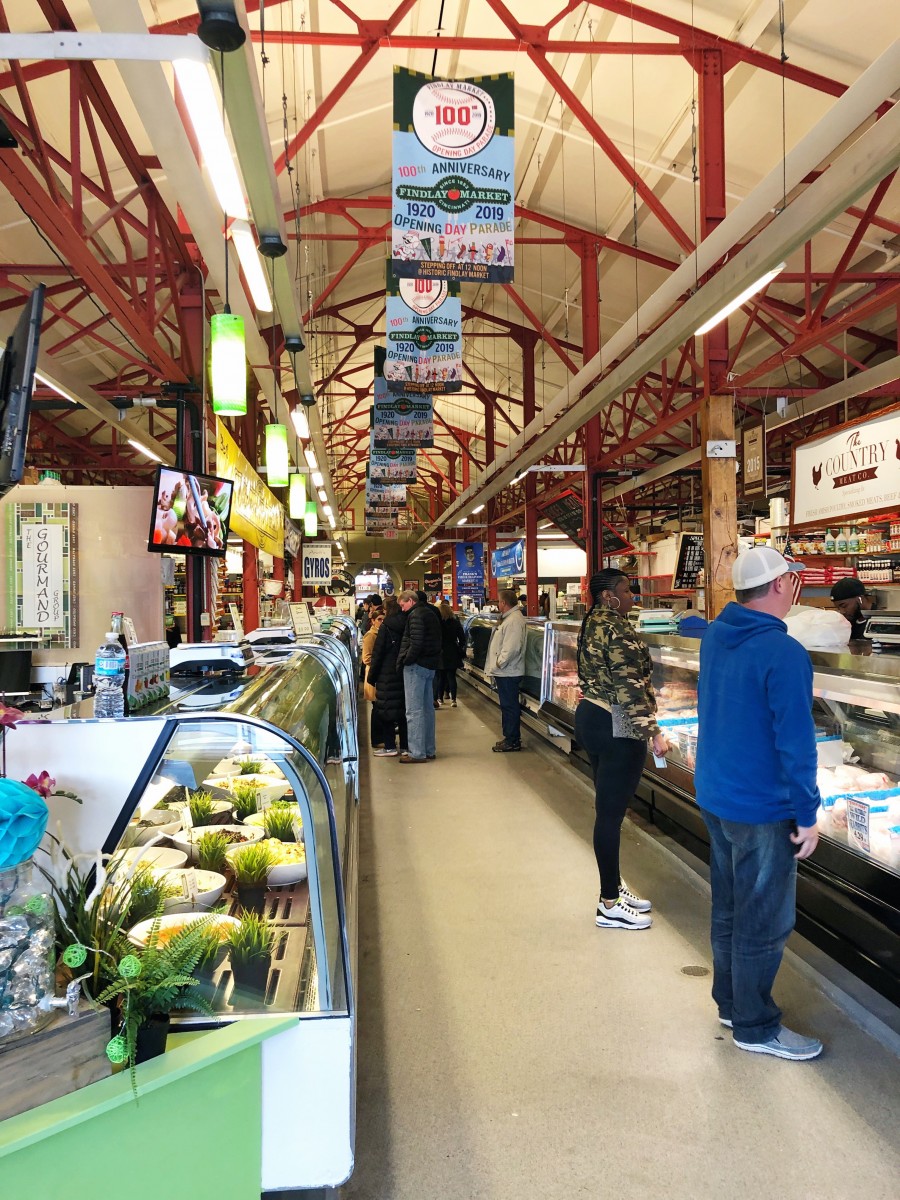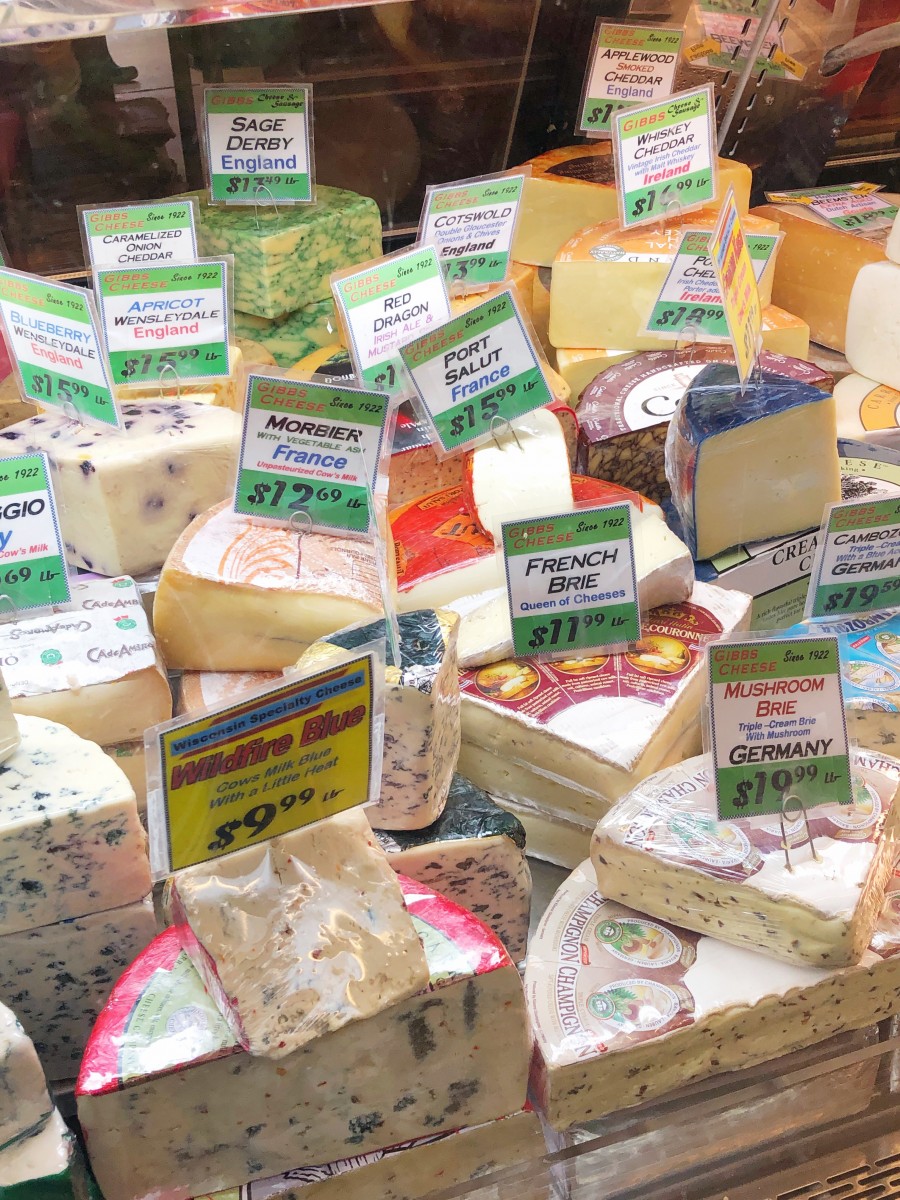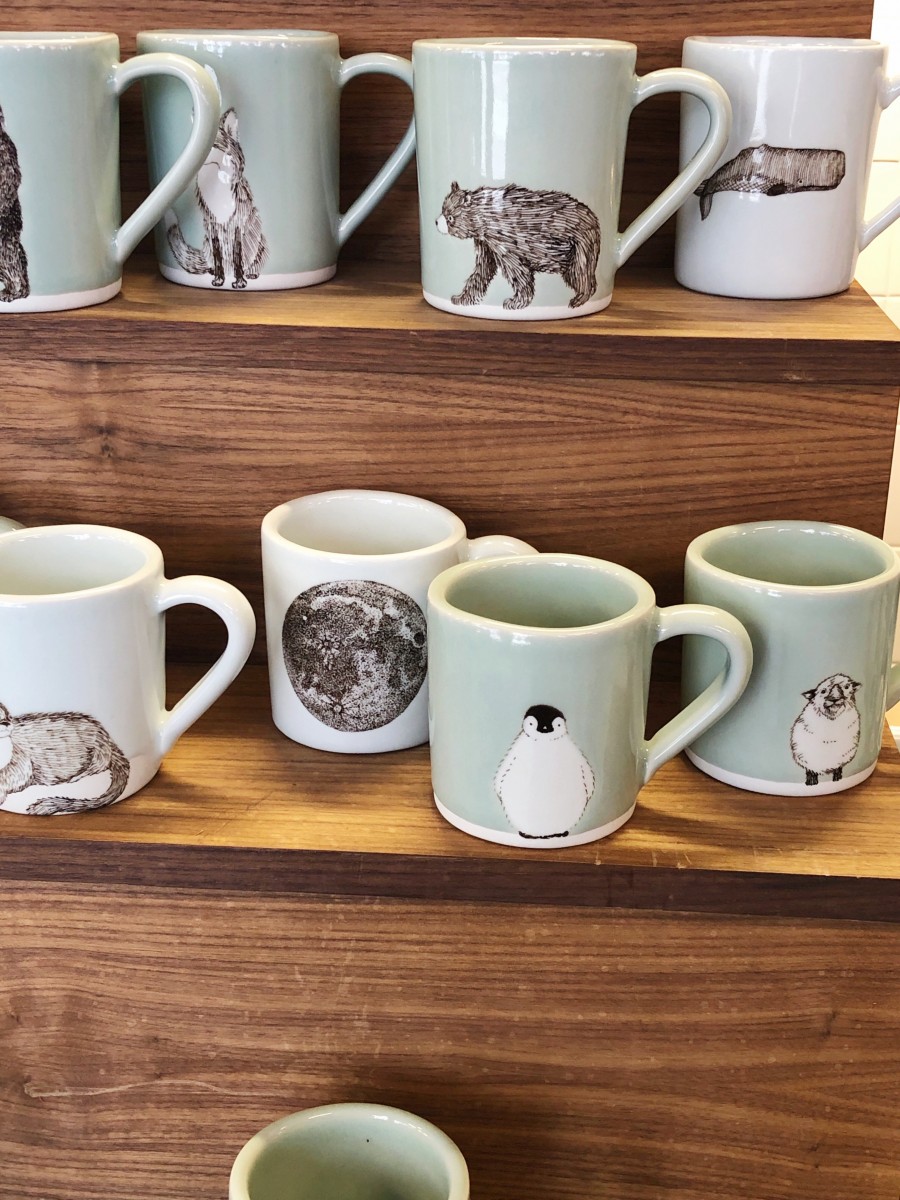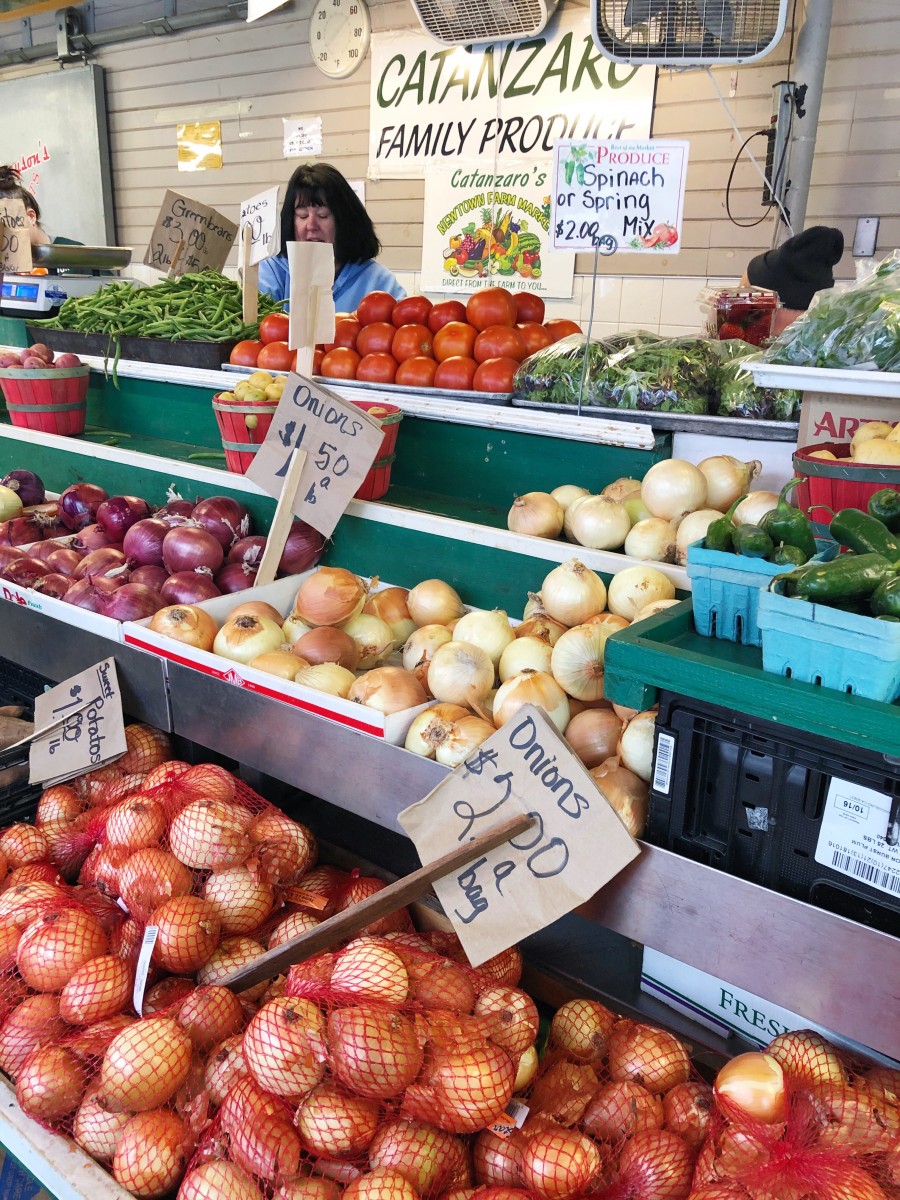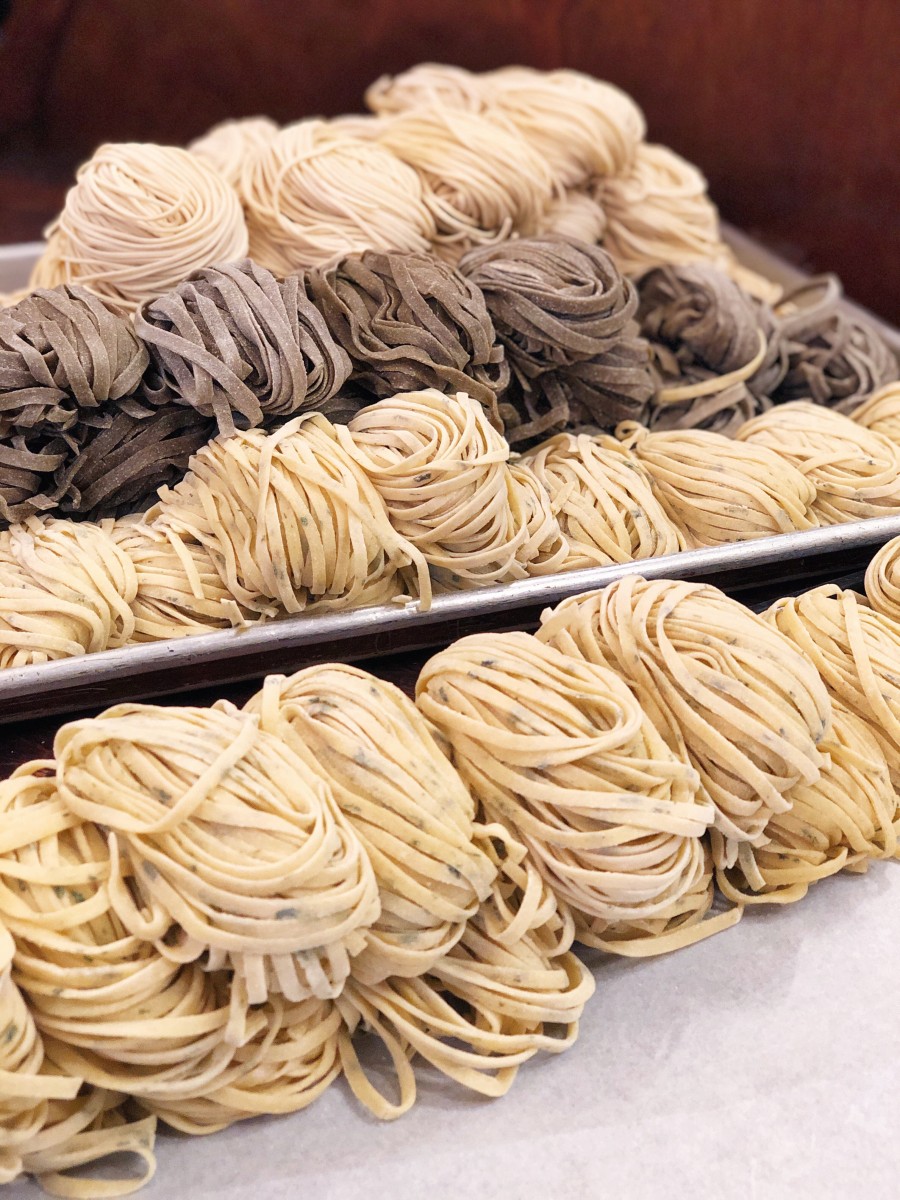 I love a good food market. Findlay Market is the perfect blend of produce stalls, eateries, and craft vendors. It's a beautiful building to walk through and located in a fun area of Cincinnati to explore. If you're a fan of food-based souvenirs this is the place to go to bring home a taste of Cincinnati.
5. Indulge in the Cincinnati food scene
You are going to want to come hungry when you visit this city, because Cincinnati has so many good things to eat! Here are my favorite place to eat and drink in the Queen City.
Get the chicken and waffles, it's their signature dish! The waffles are dense and sweet and taste like eating cake.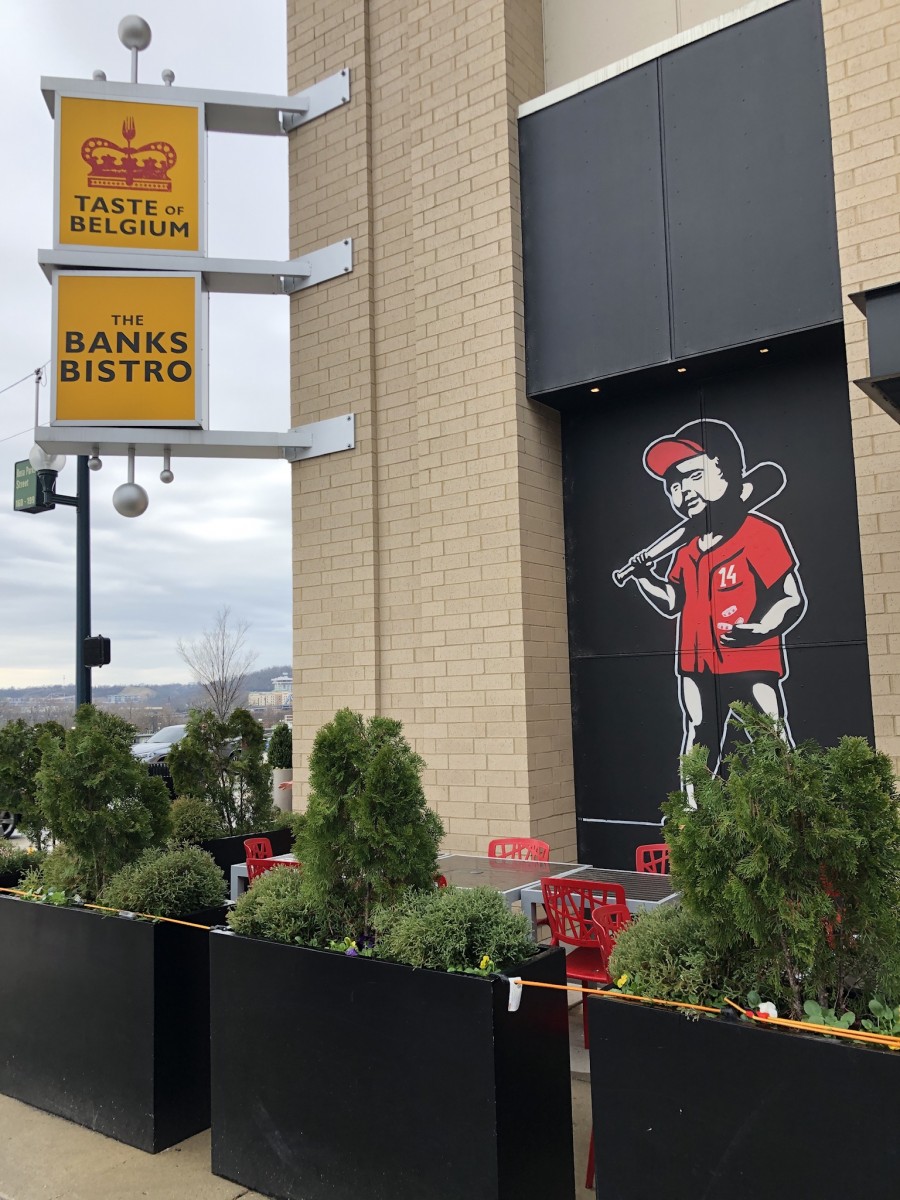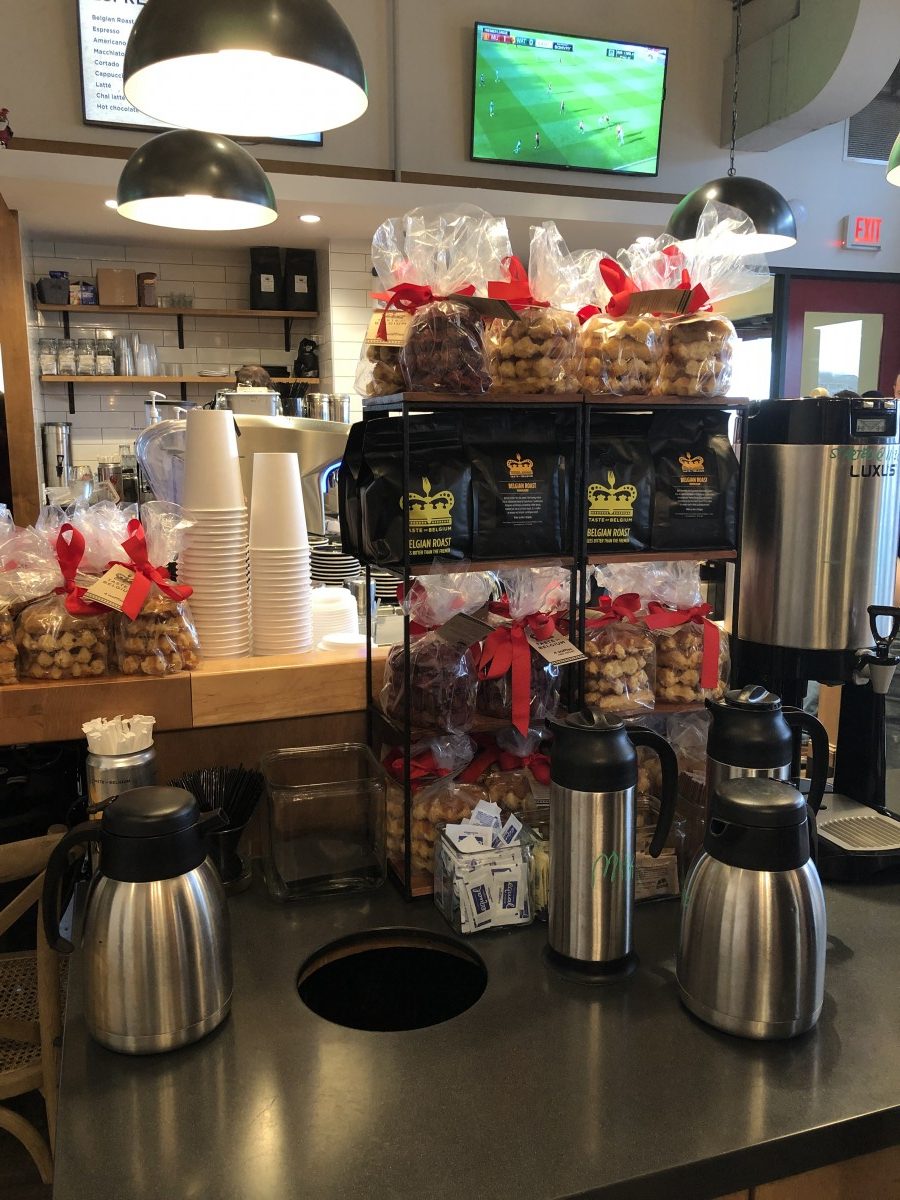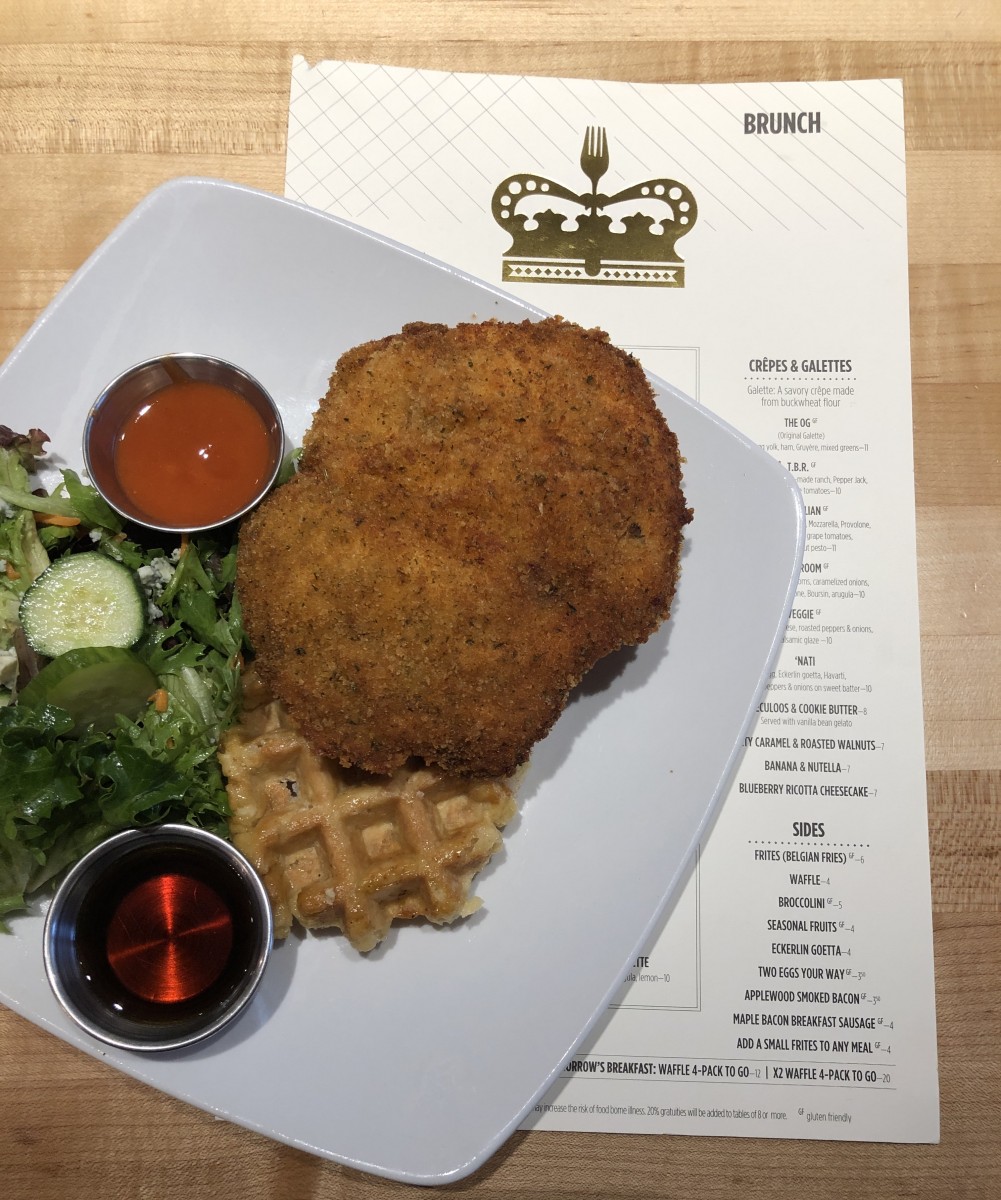 One of the top places to go for craft cocktails in Cincinnati. I love the atmosphere here. It's a great place to go and stay a while.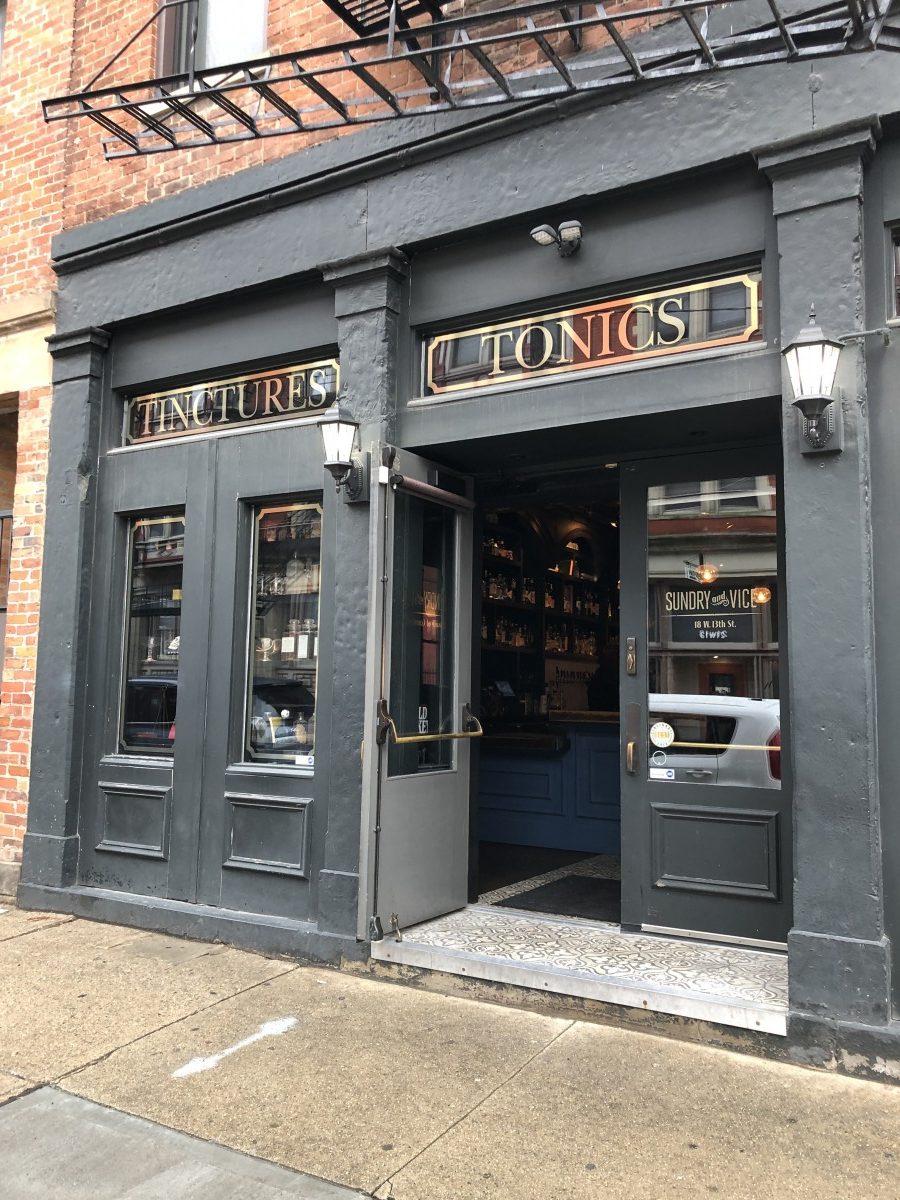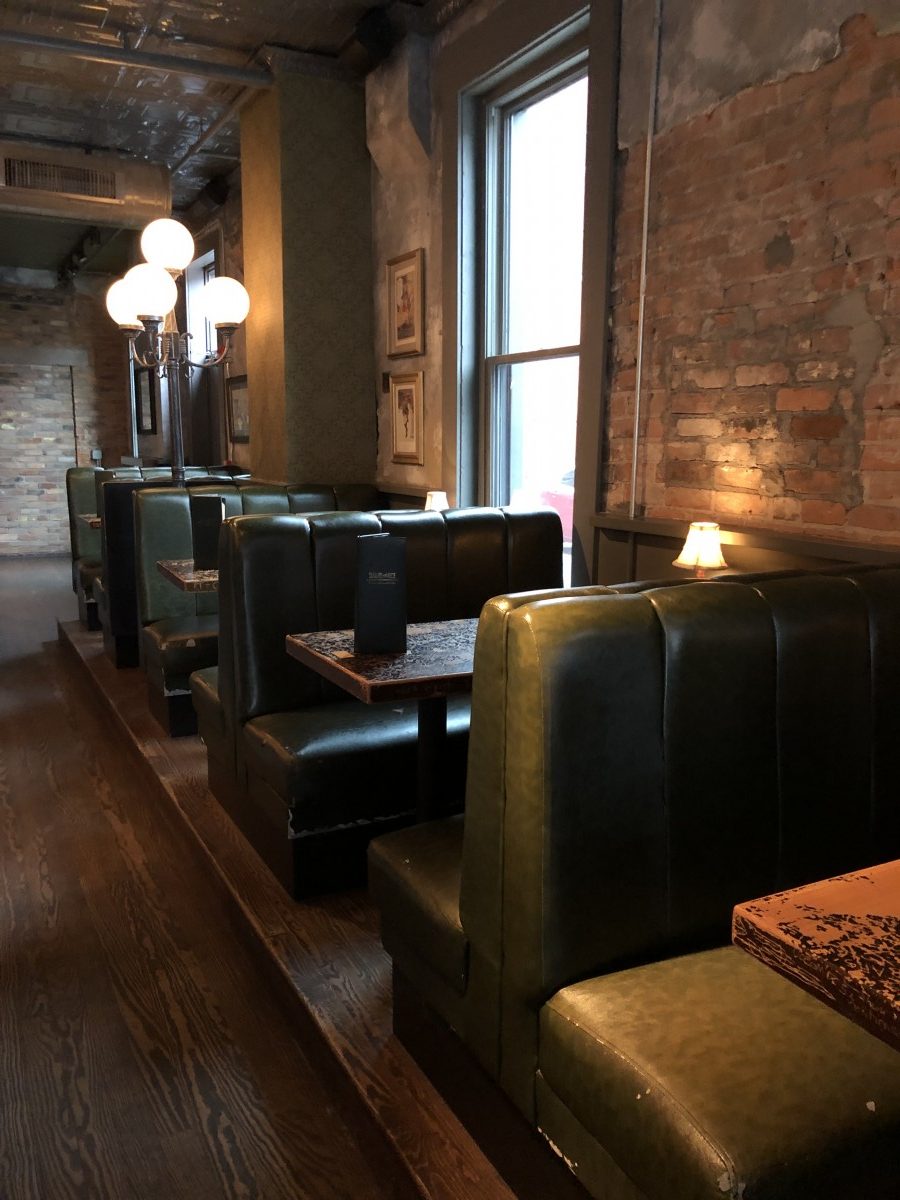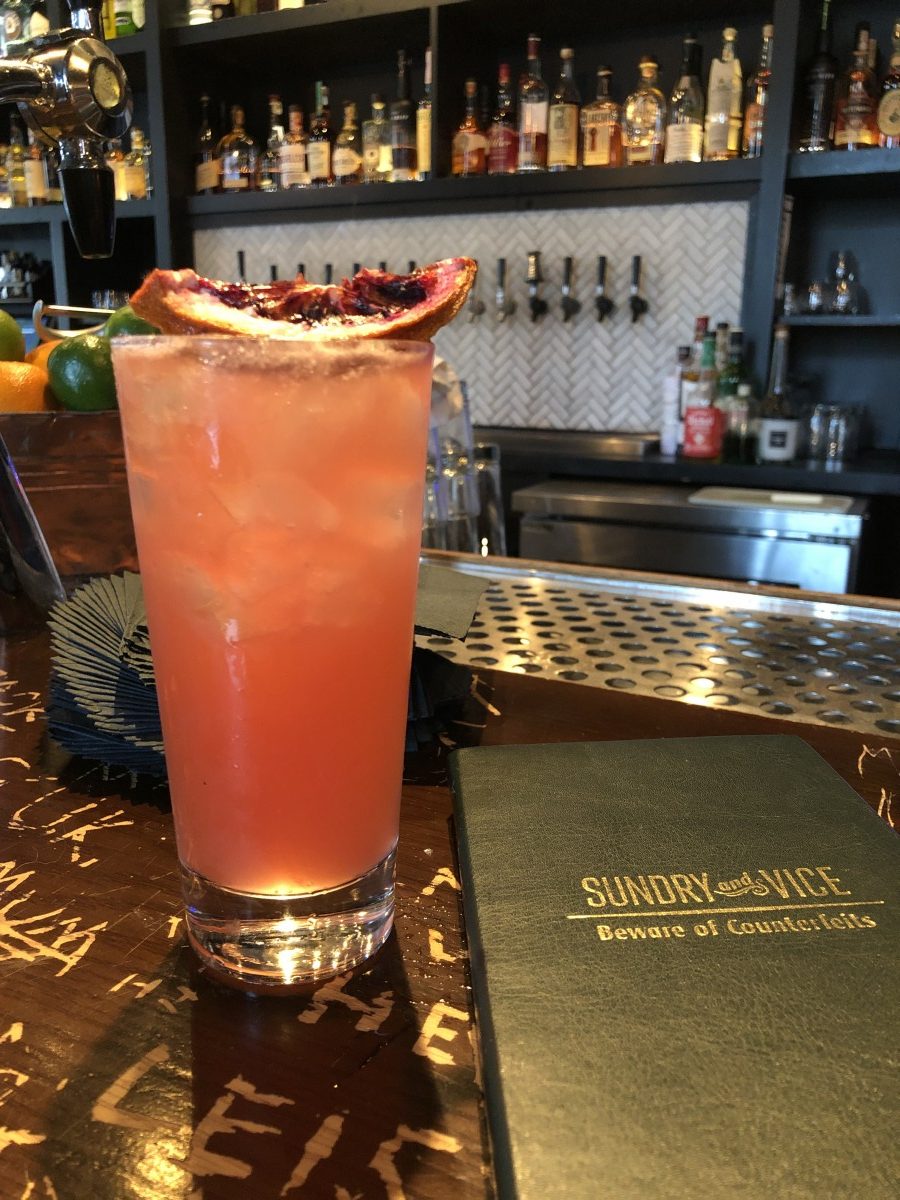 I highly recommend Nada for good Mexican food! You can't go wrong with their tacos and a margarita!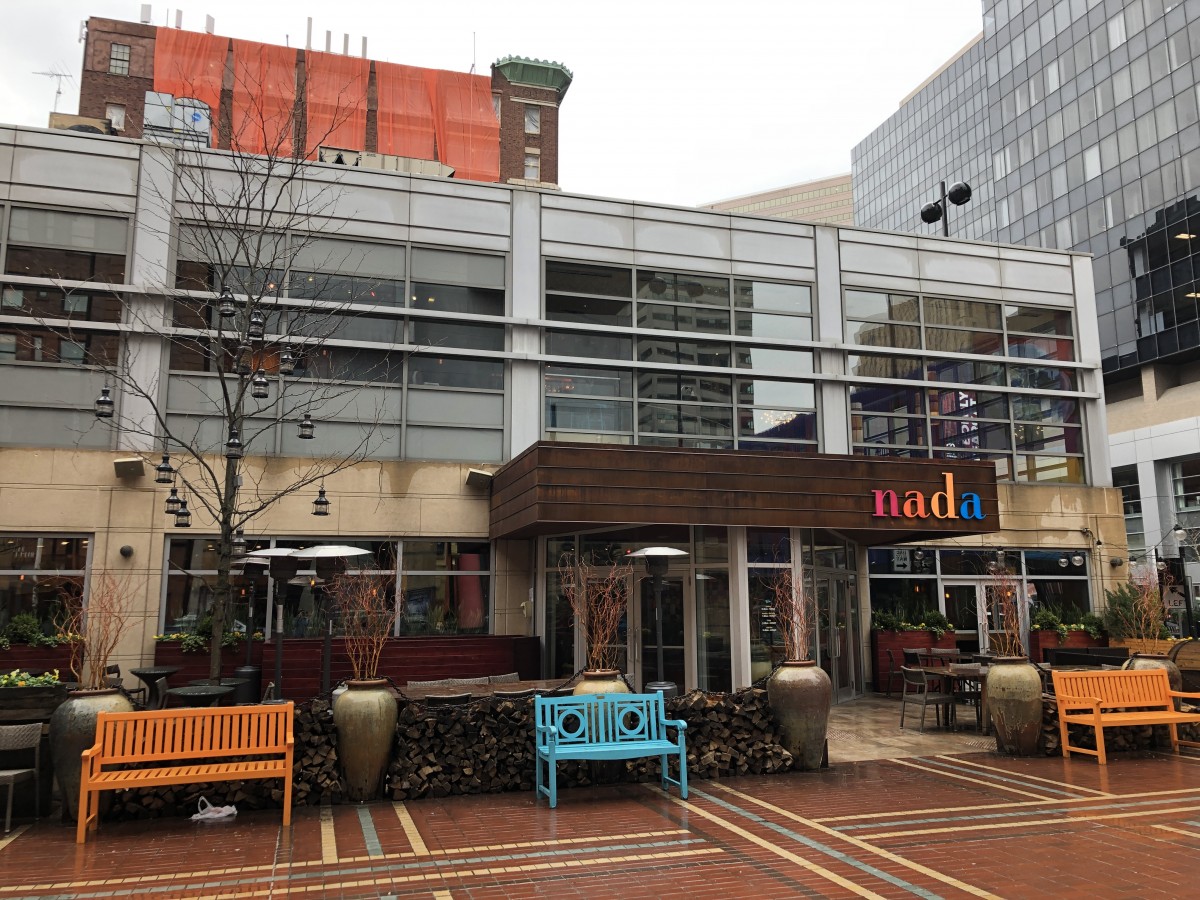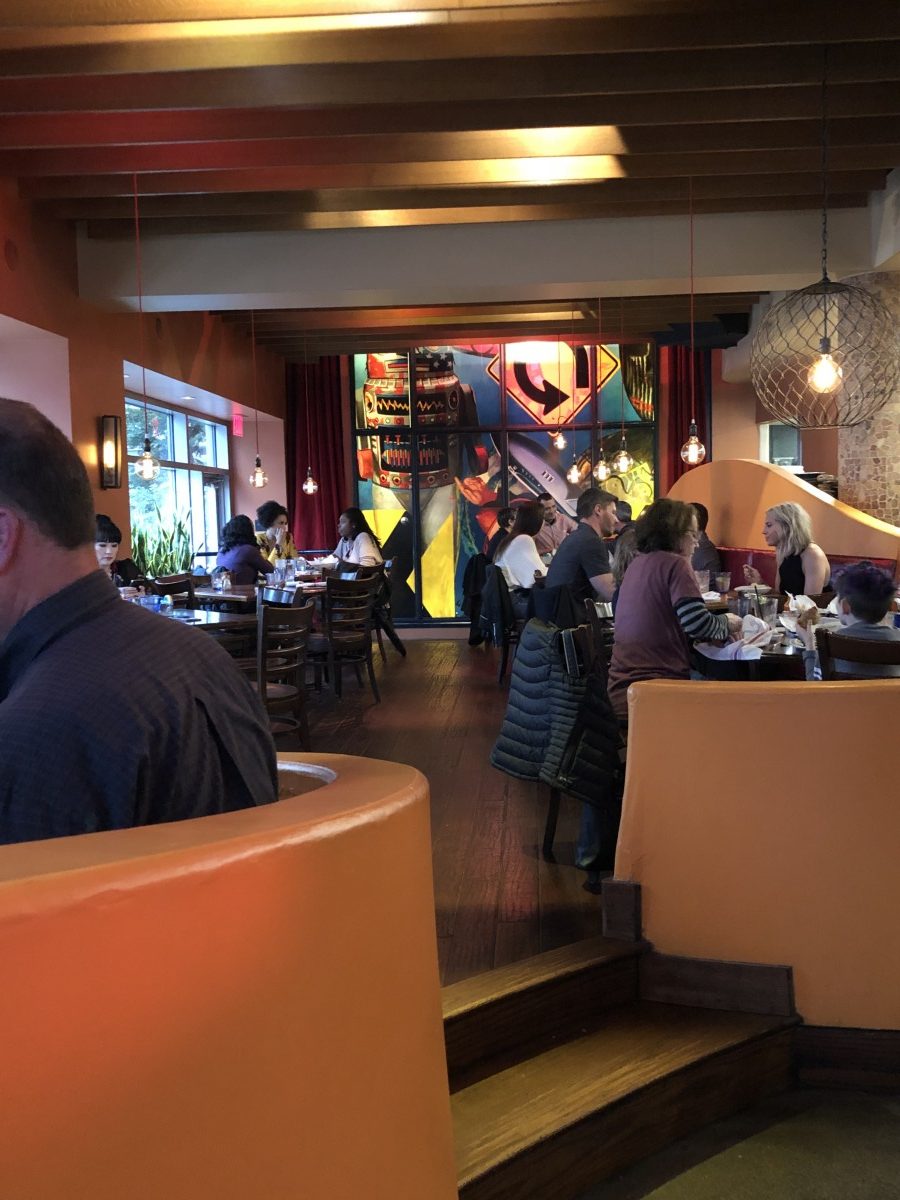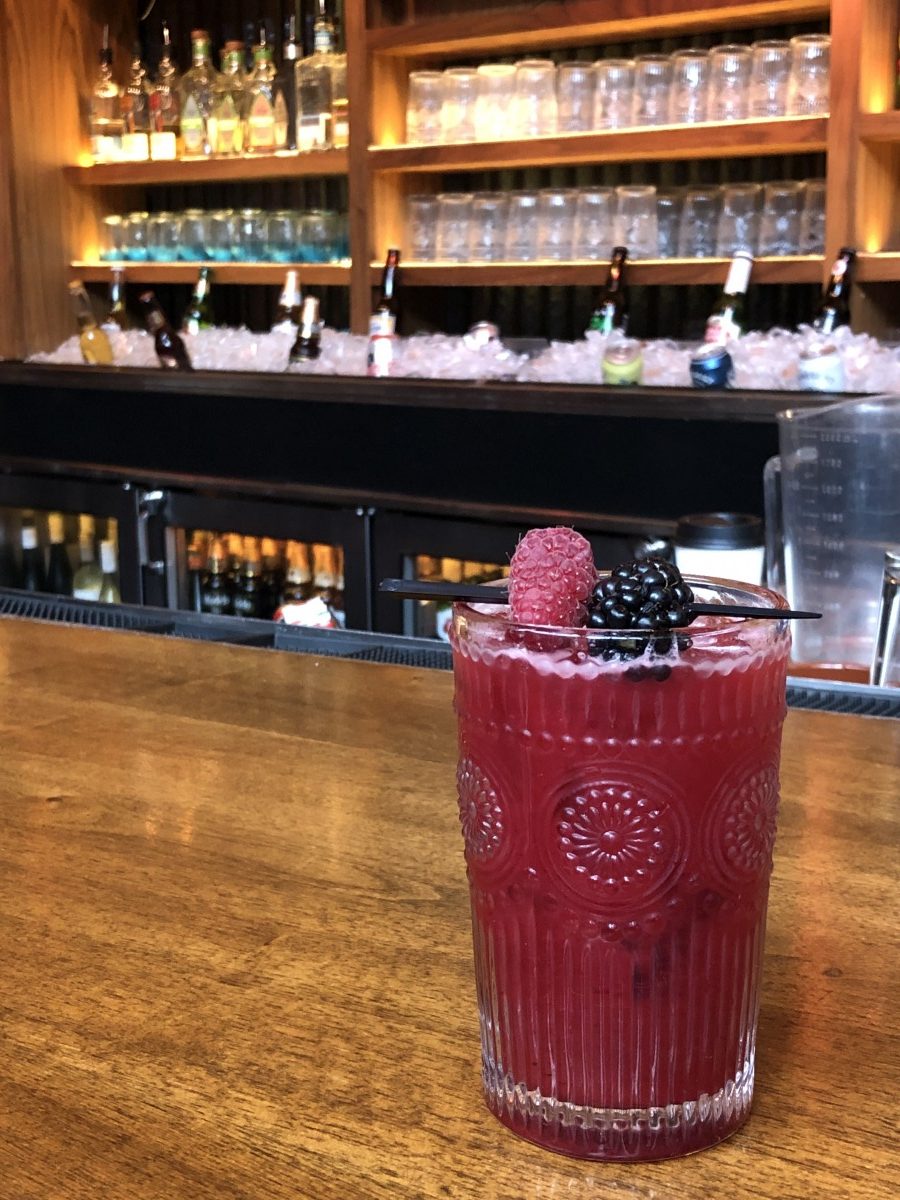 I love this breakfast spot. I don't think you can go wrong with any dish, but their egg scramble is delicious.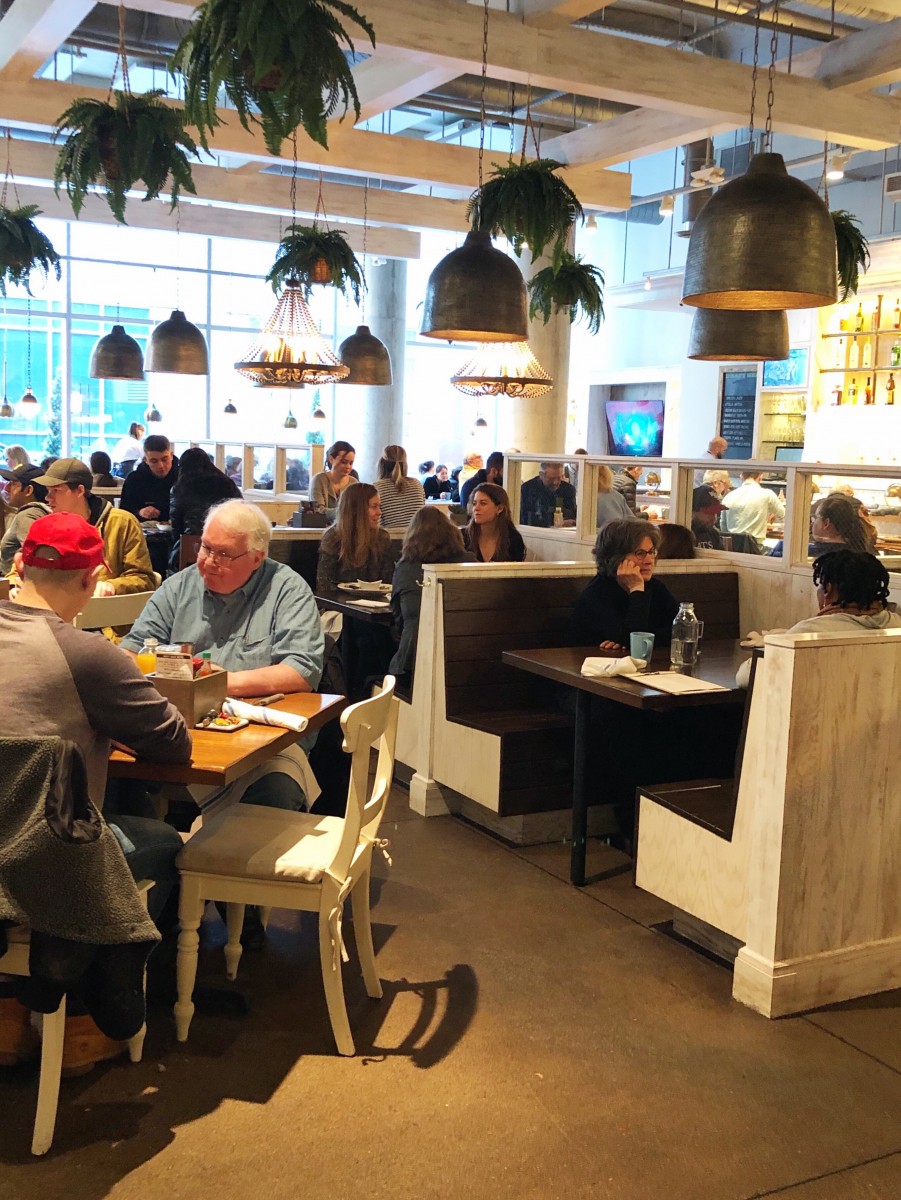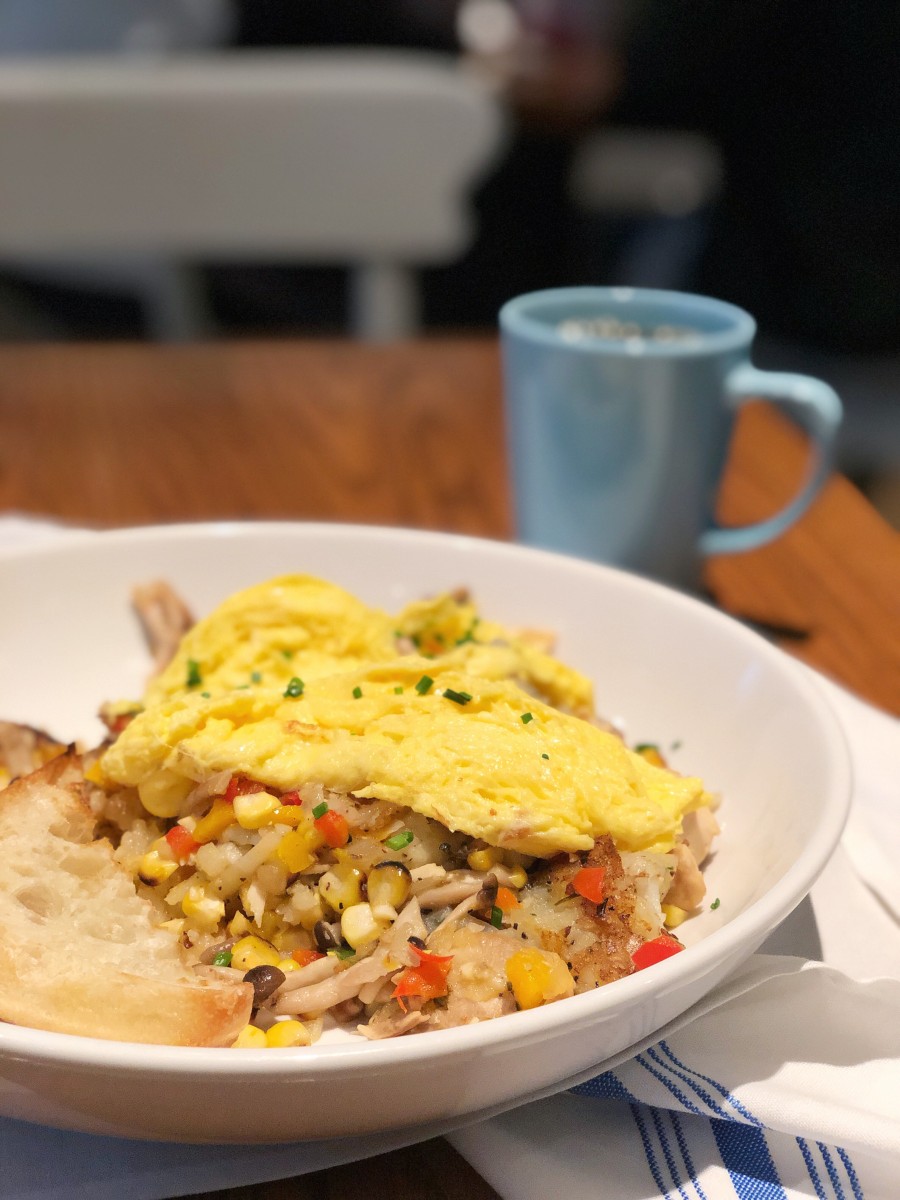 Cincinnati has many breweries, but without Josh on the trip with me I didn't feel like I had to go to them all. 😉 I tried a flight of Rhinegeist ciders and loved their rose cider called Bubbles.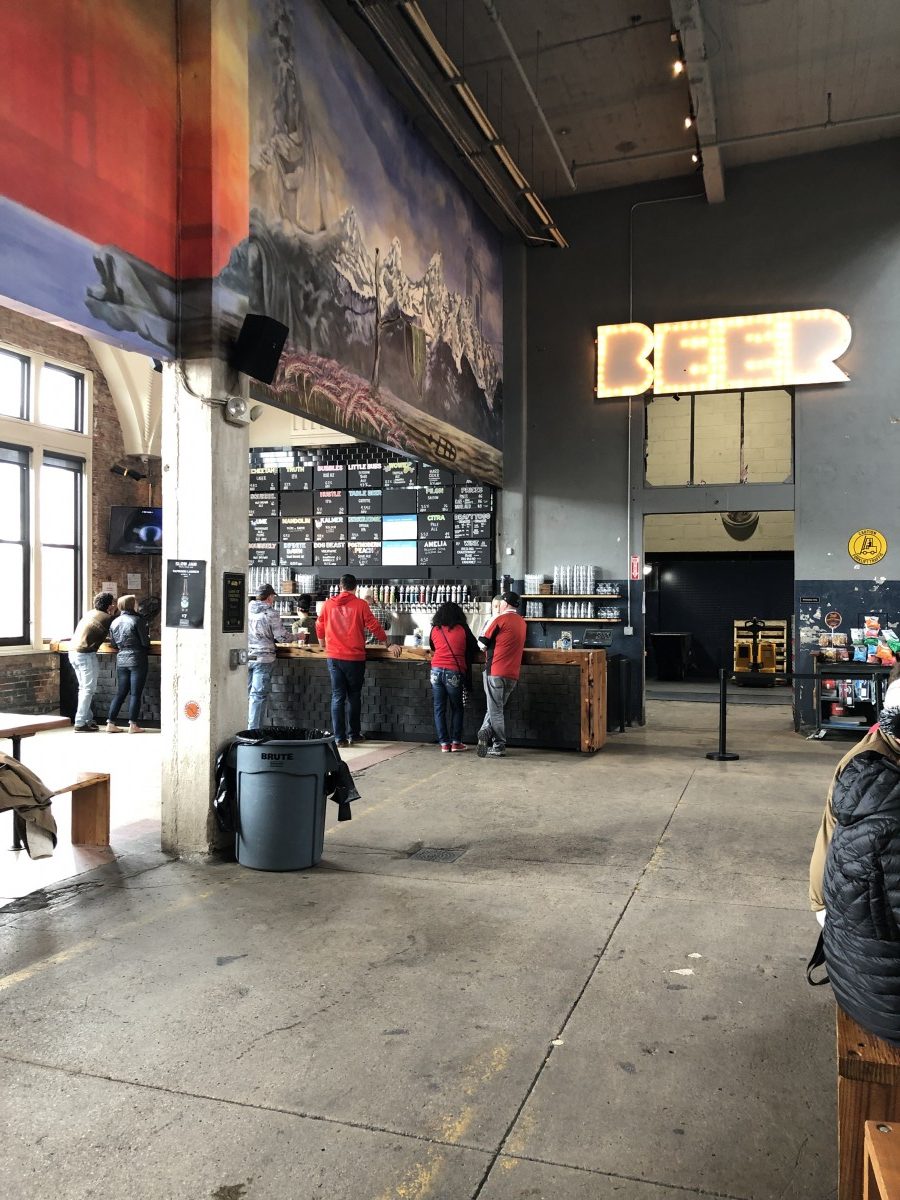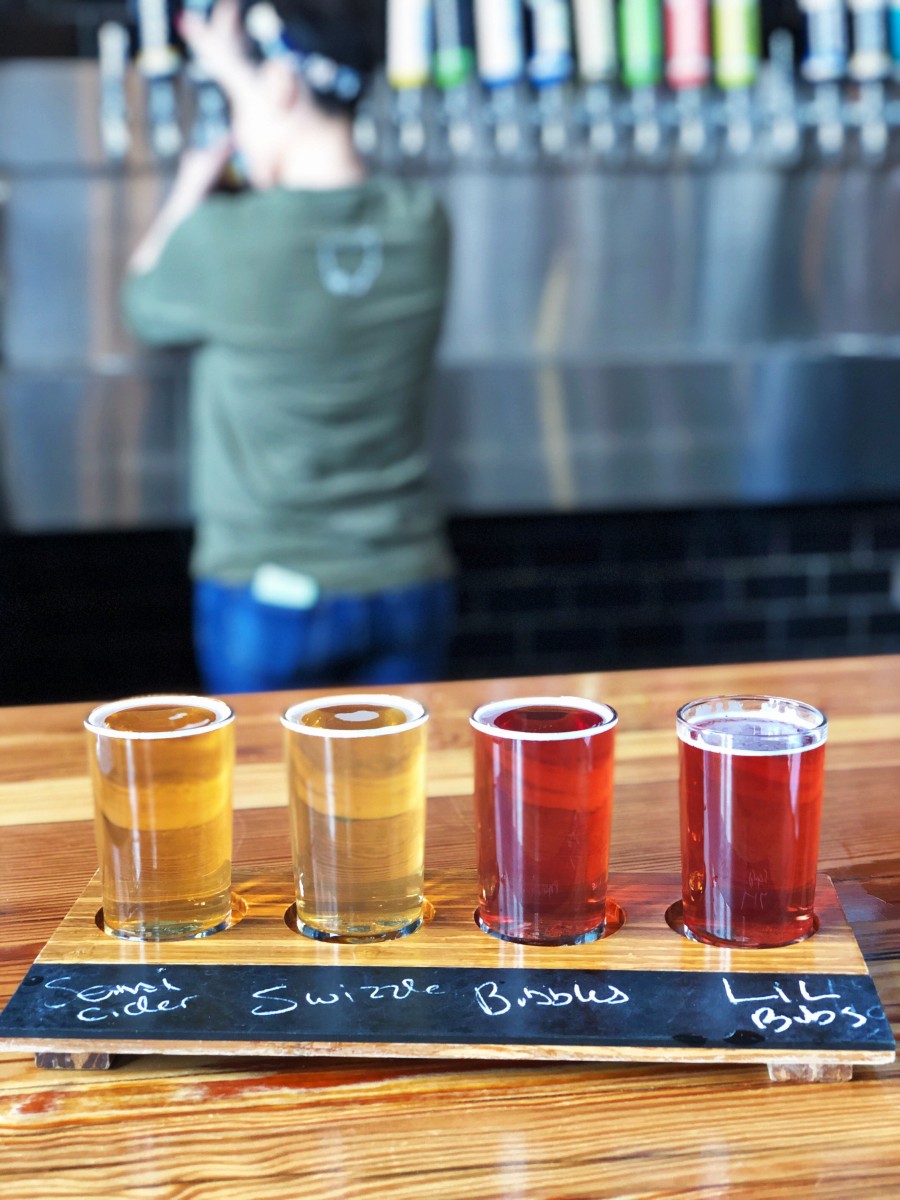 A Cincinnati staple since 1960 with lots of fun flavors.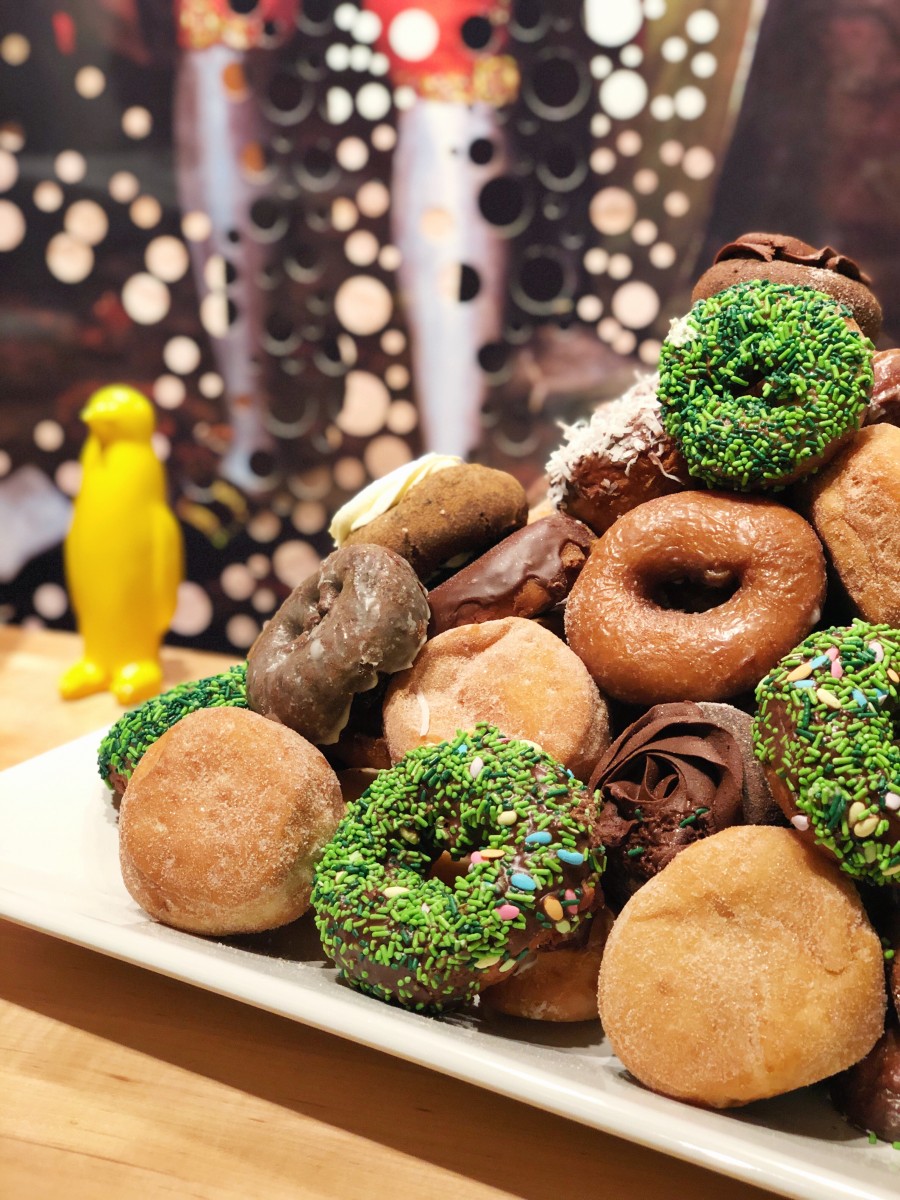 We were spoiled and got a private tour of their facility, but this national ice cream brand is Cincinnati-grown. They're still family owned, small batch, and packed by hand. Their black raspberry chocolate chip is out of this world.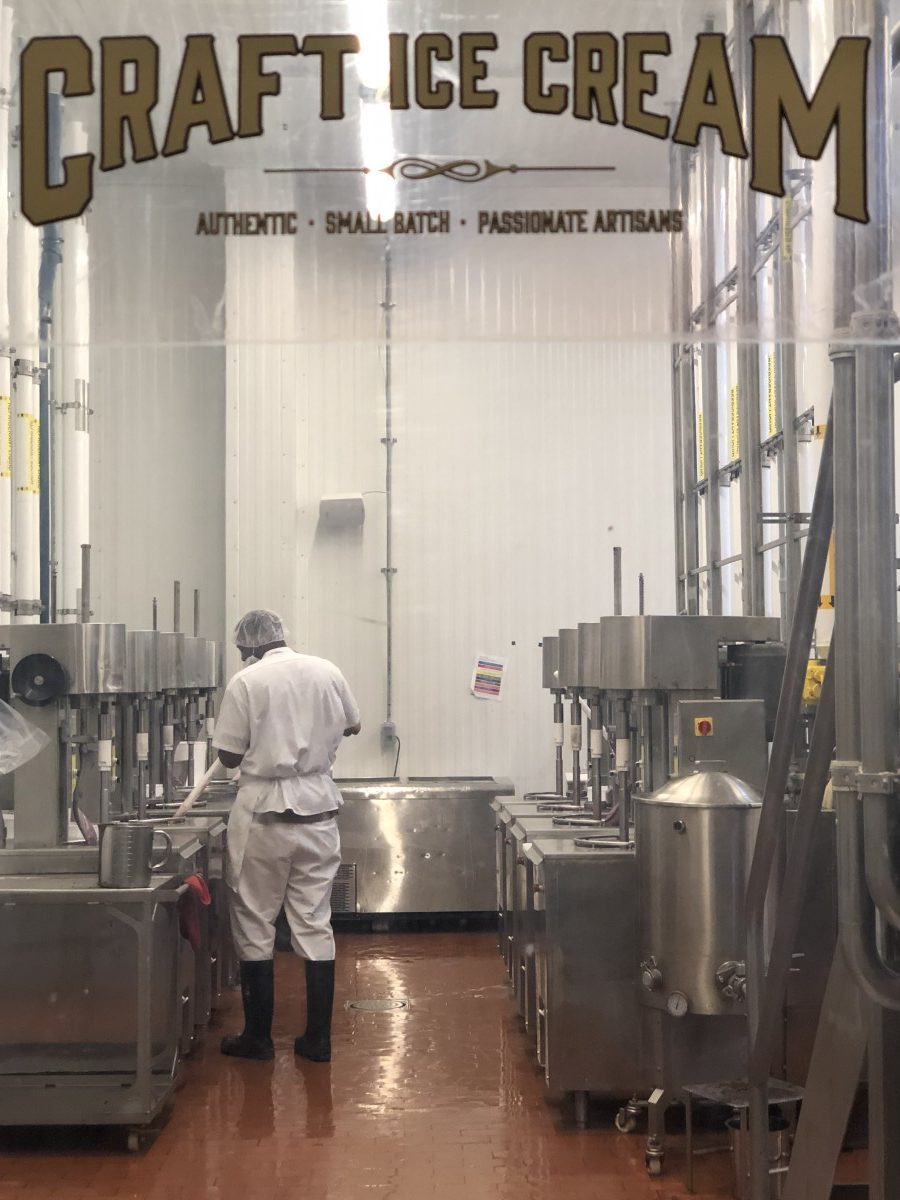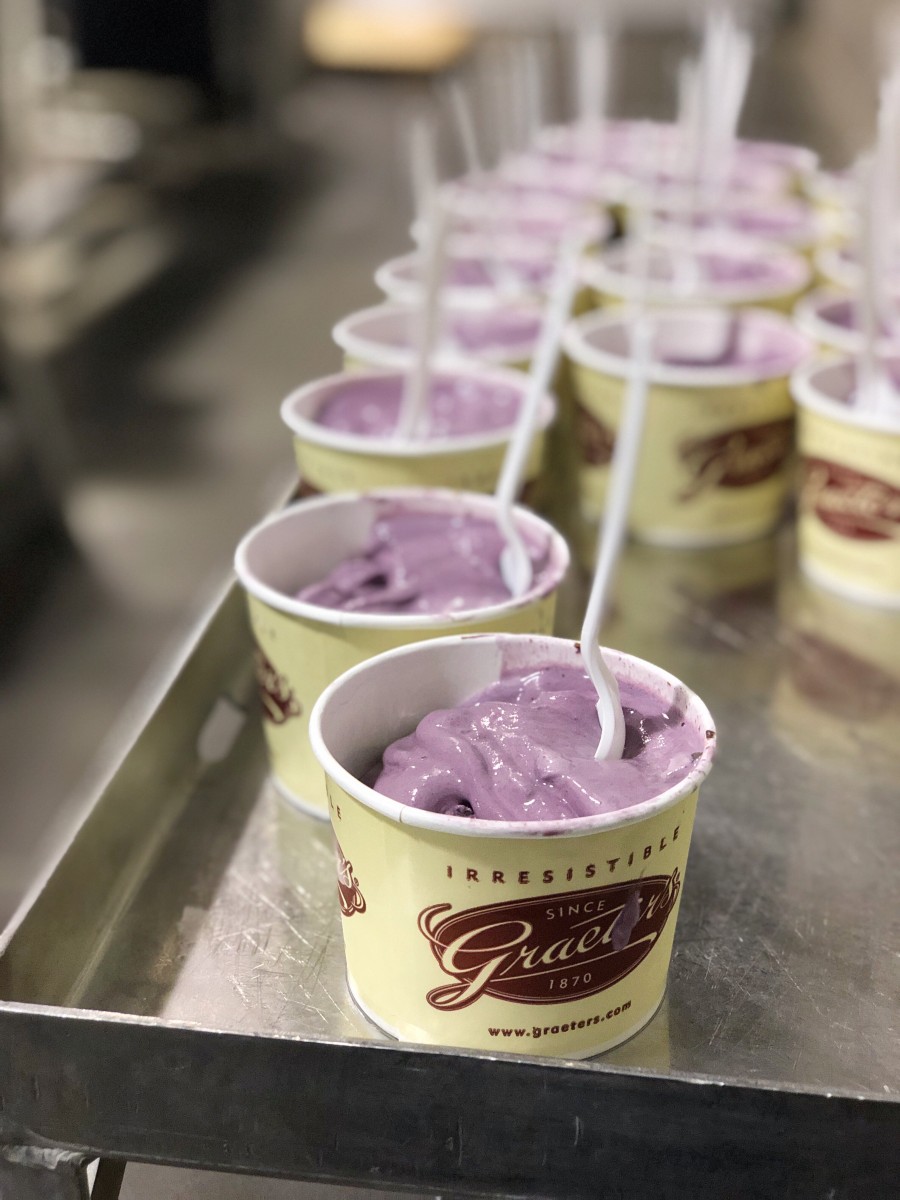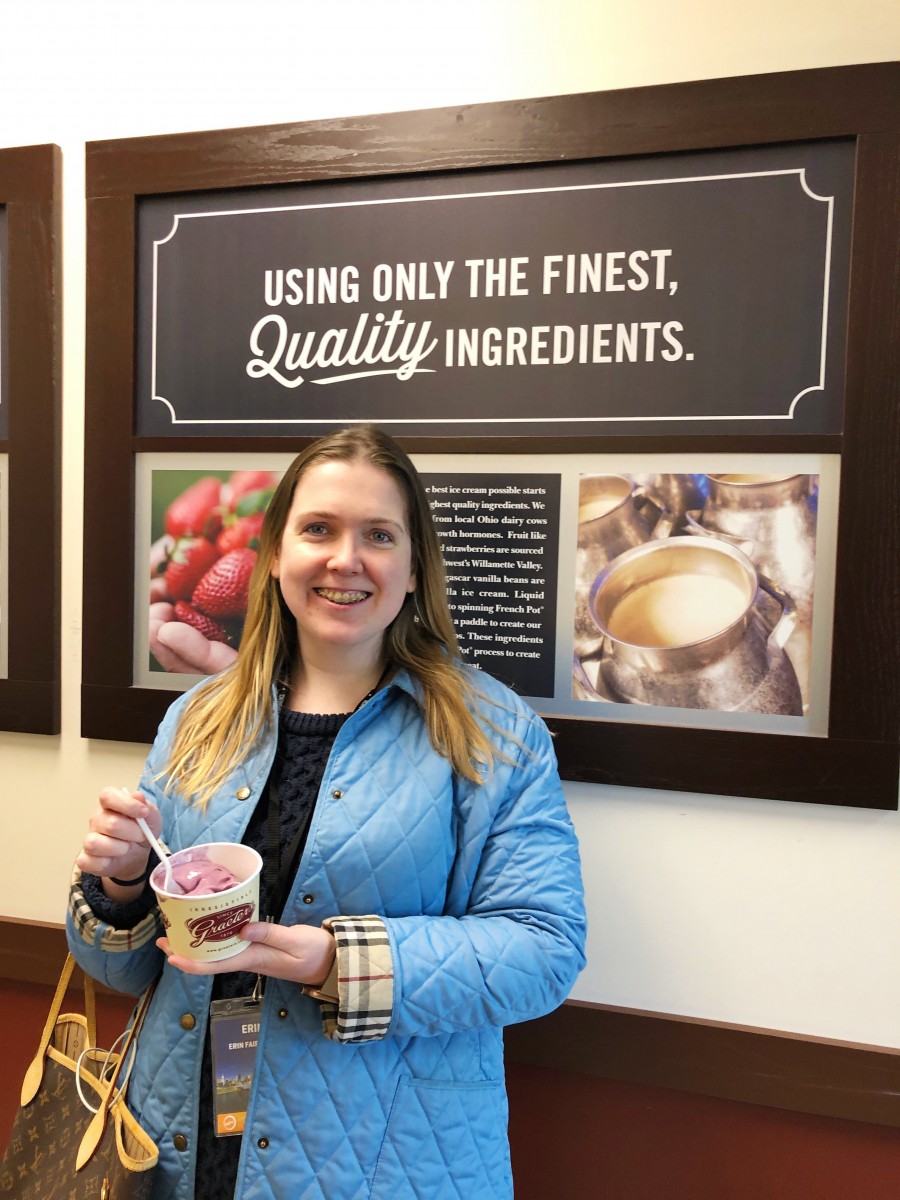 A really cool winery that is trying out unique and interesting grapes native to the Cincinnati region.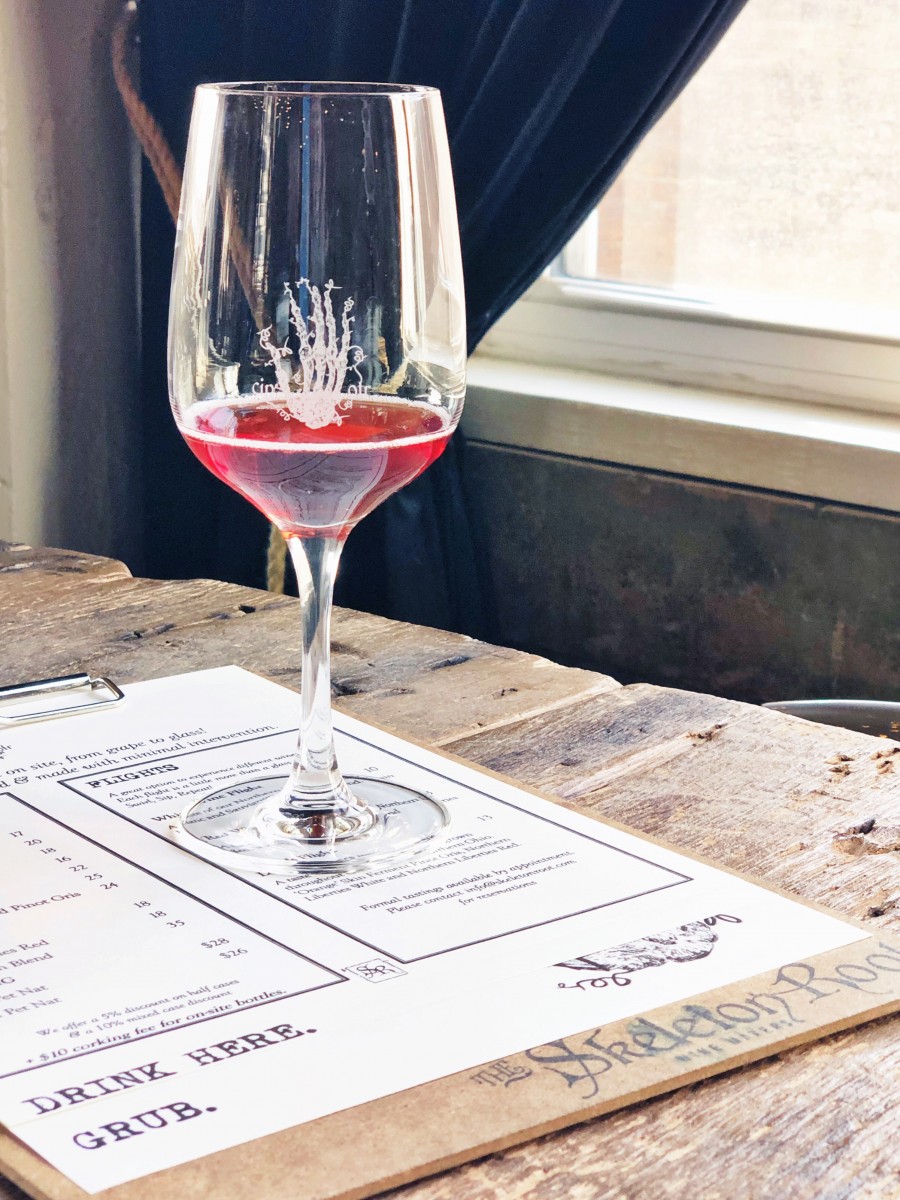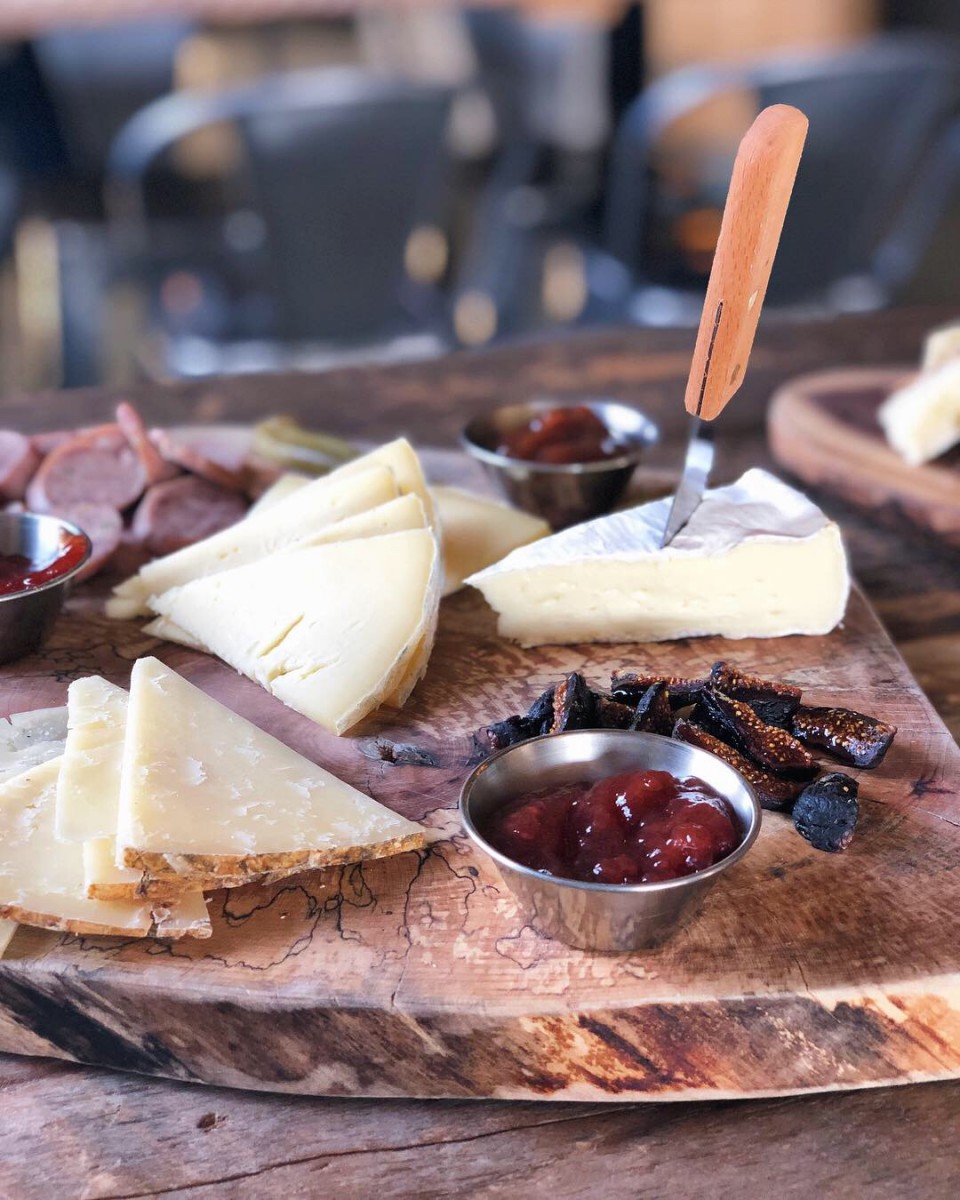 This restaurant is basically my dream restaurant. Chicken everything, tater tots, poutine and Brussels sprouts. I wish I could move this restaurant to Omaha.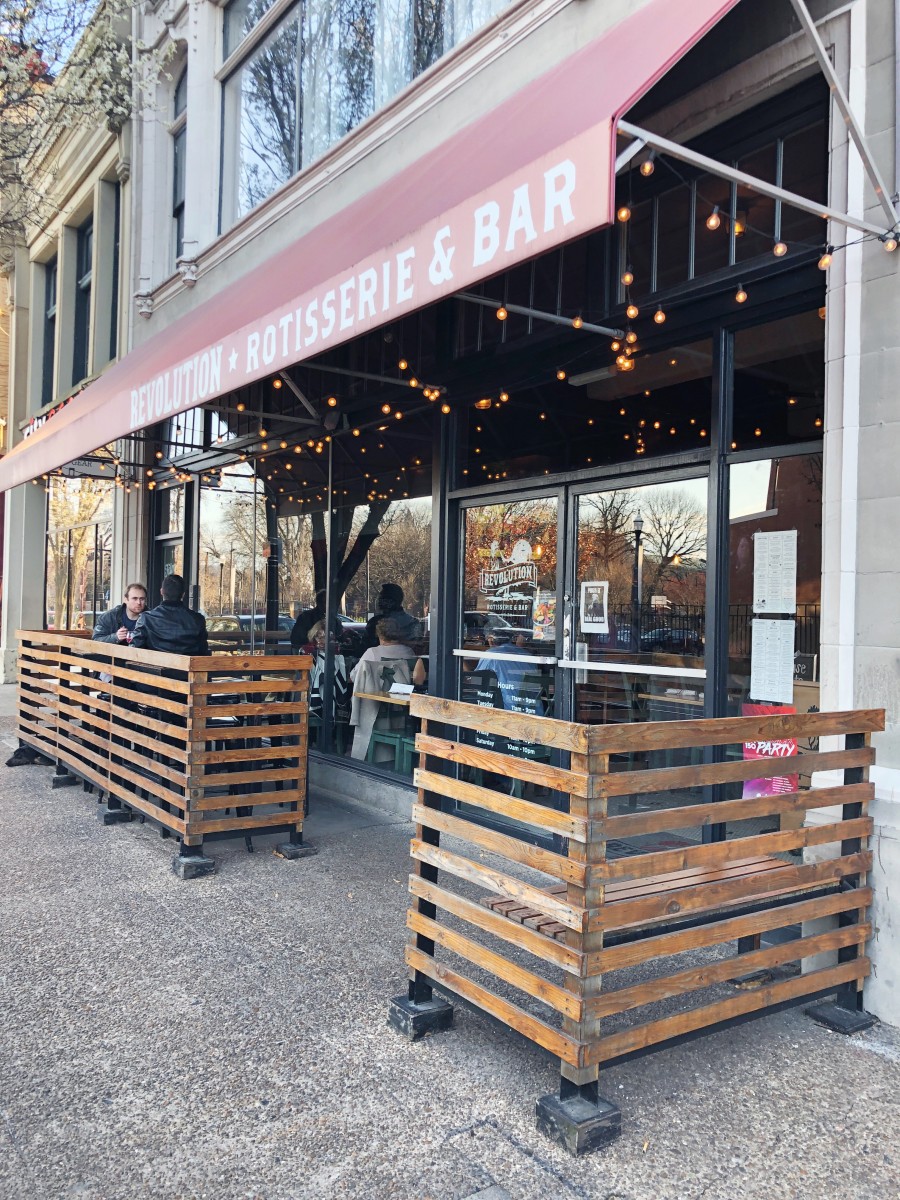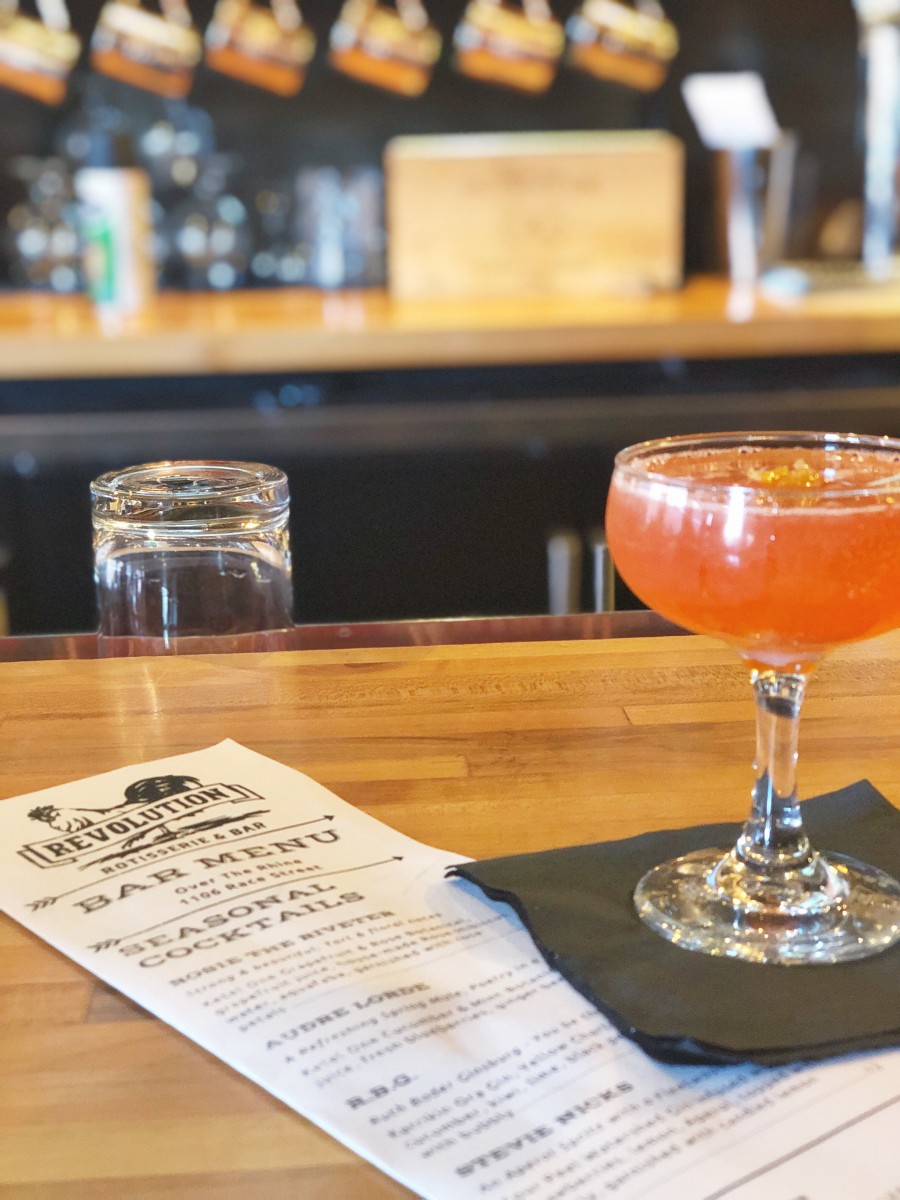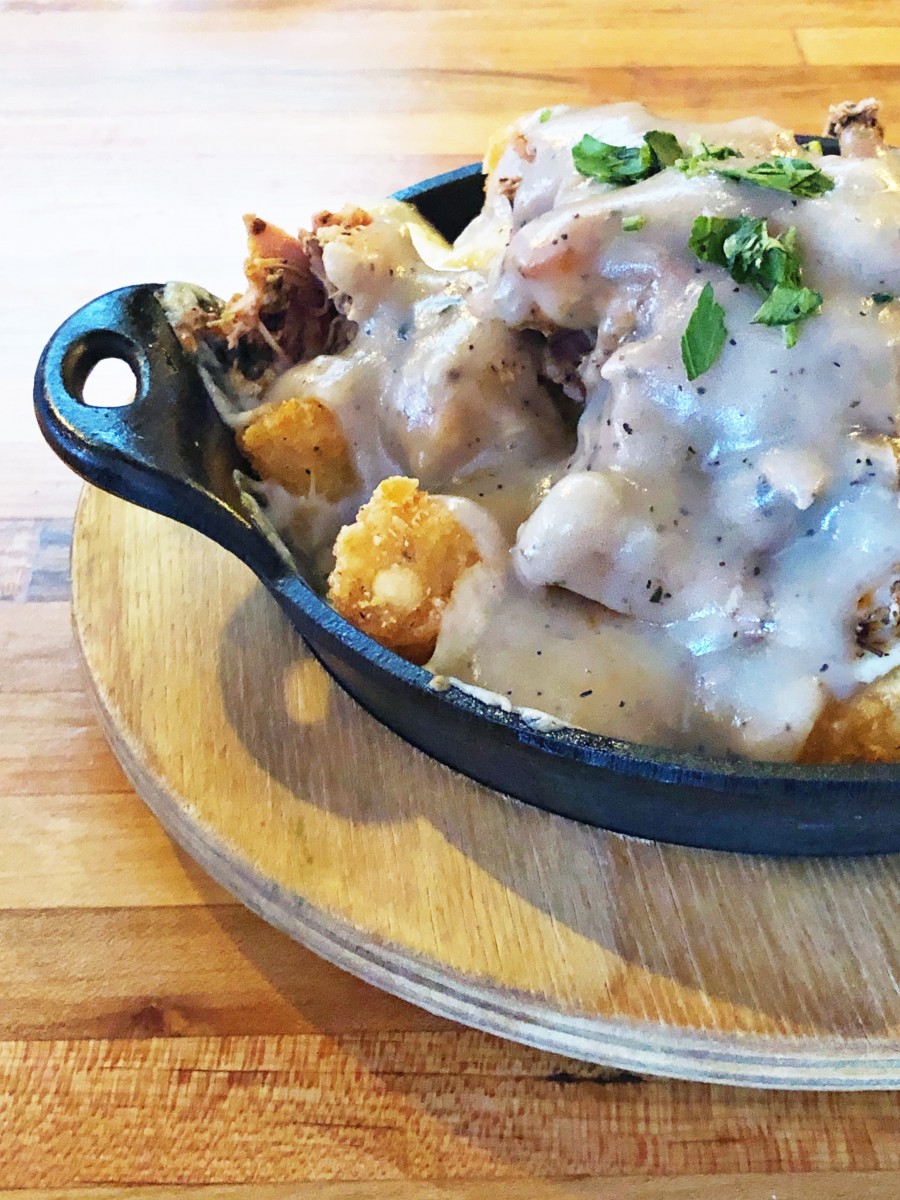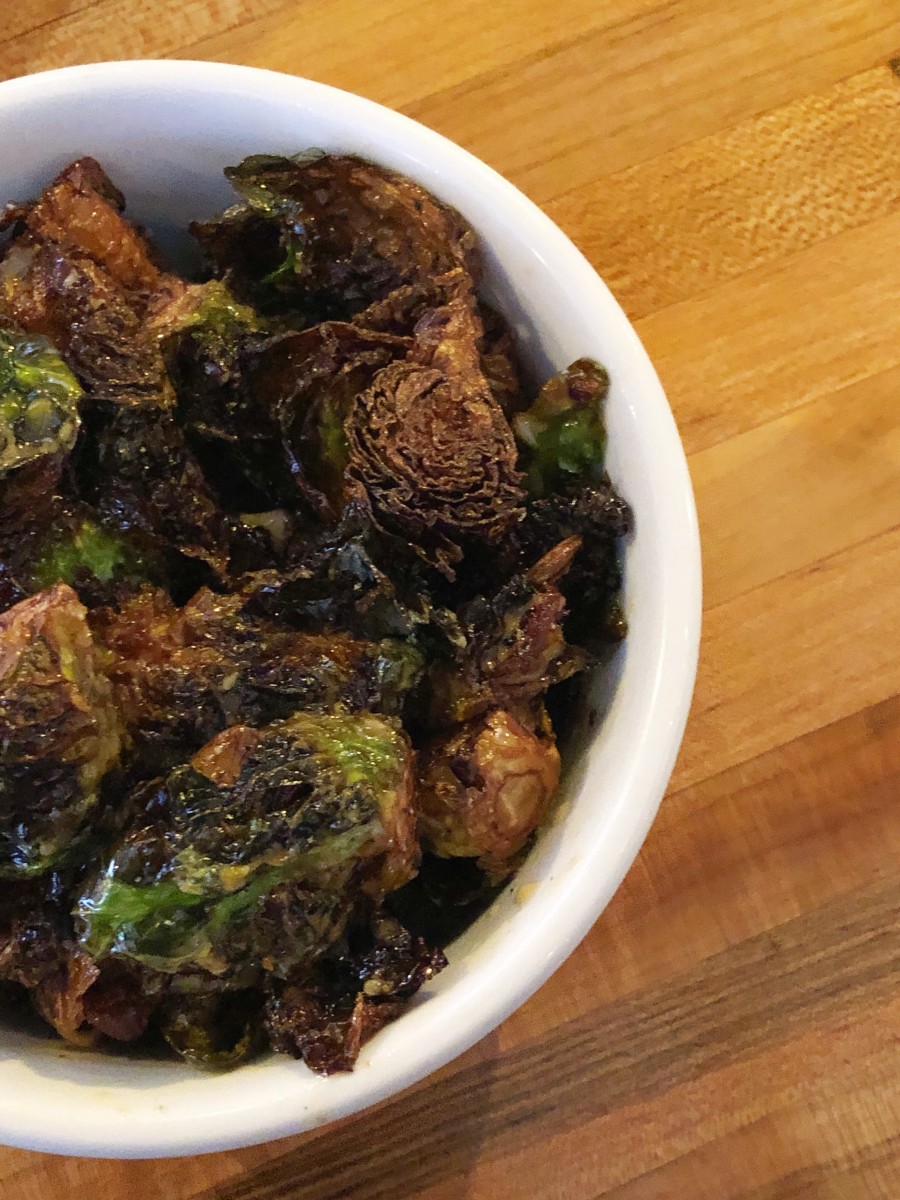 My father-in-law told me he heard great things about Cincinnati BBQ. I decided to check out Eli's after reading good things on Yelp. You guys, this place is legit. Their turkey sandwich was some of the best BBQ I've had!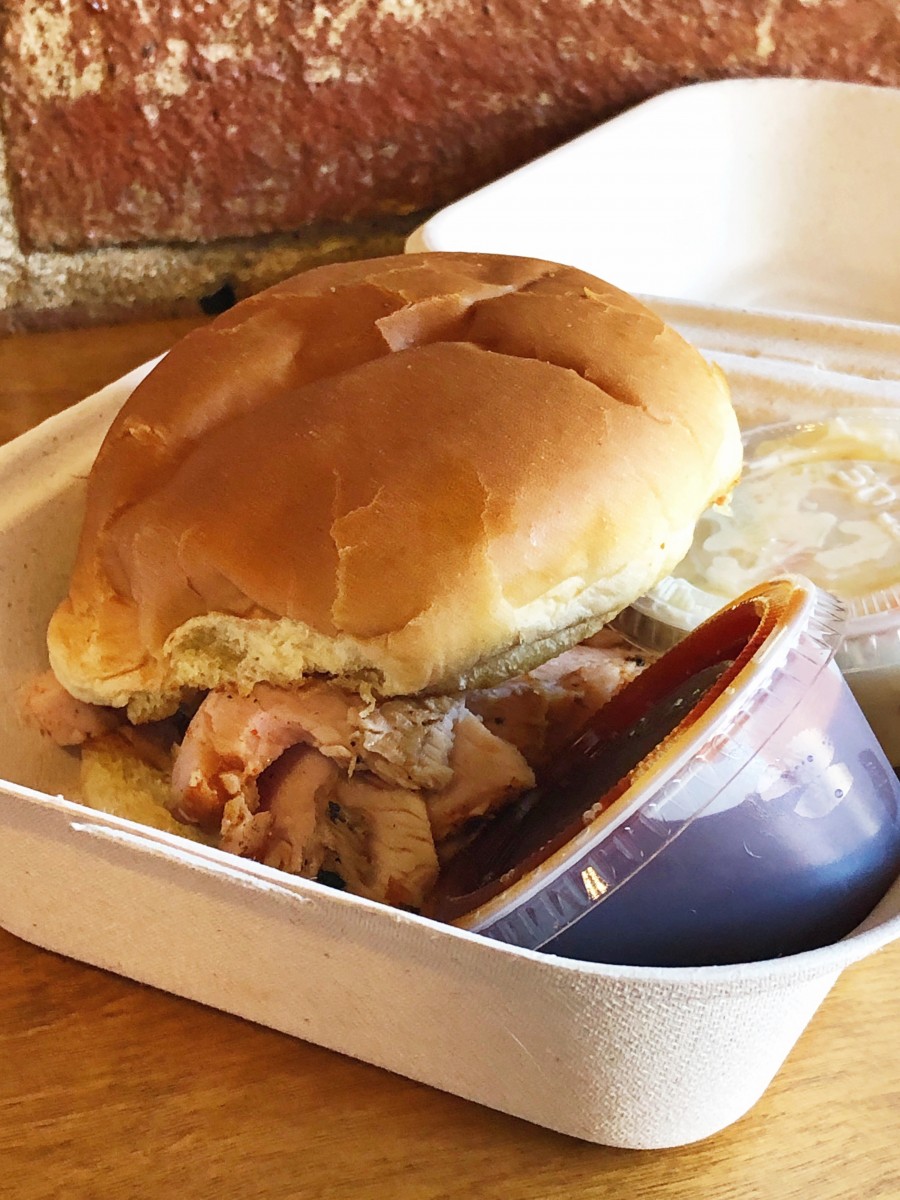 A bar with retro drinks and free arcade play while you're drinking. This place is so fun and great for a group outing.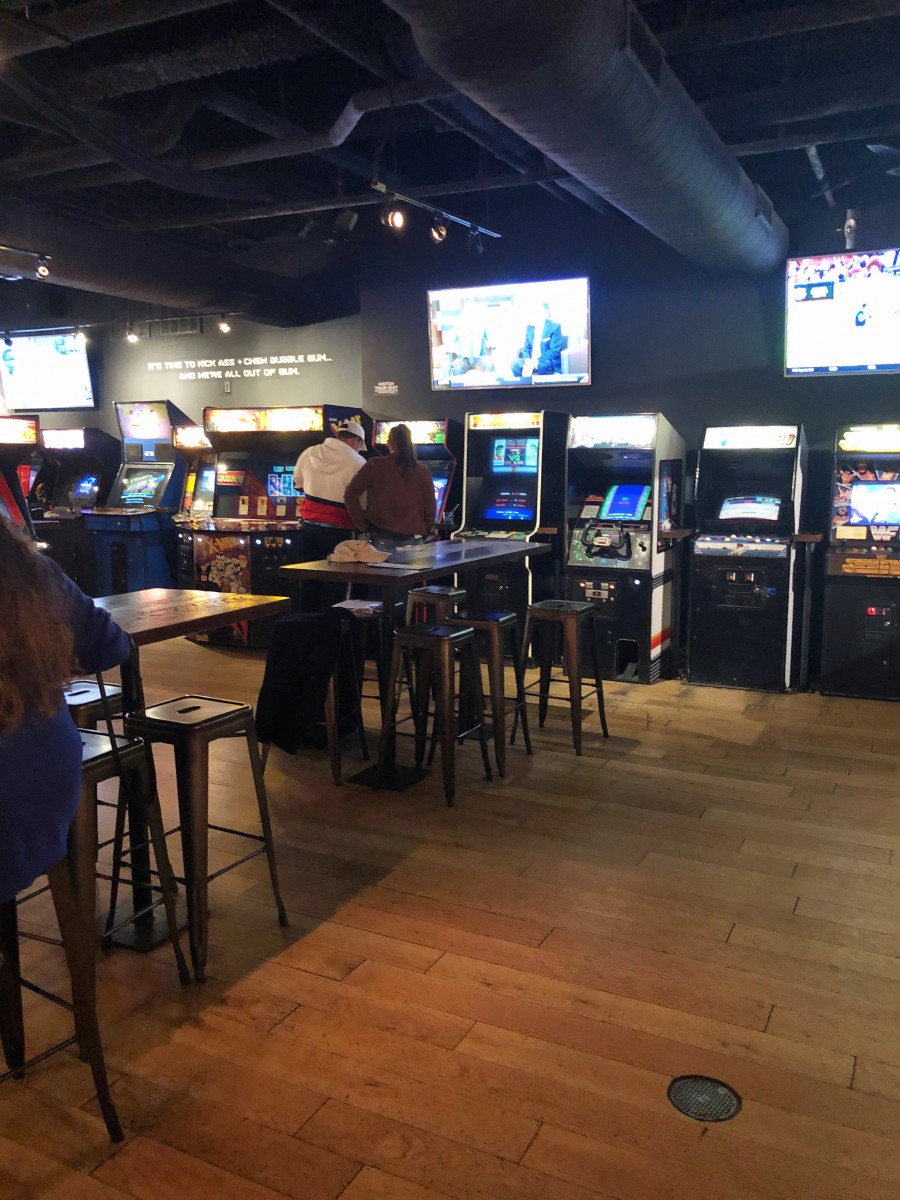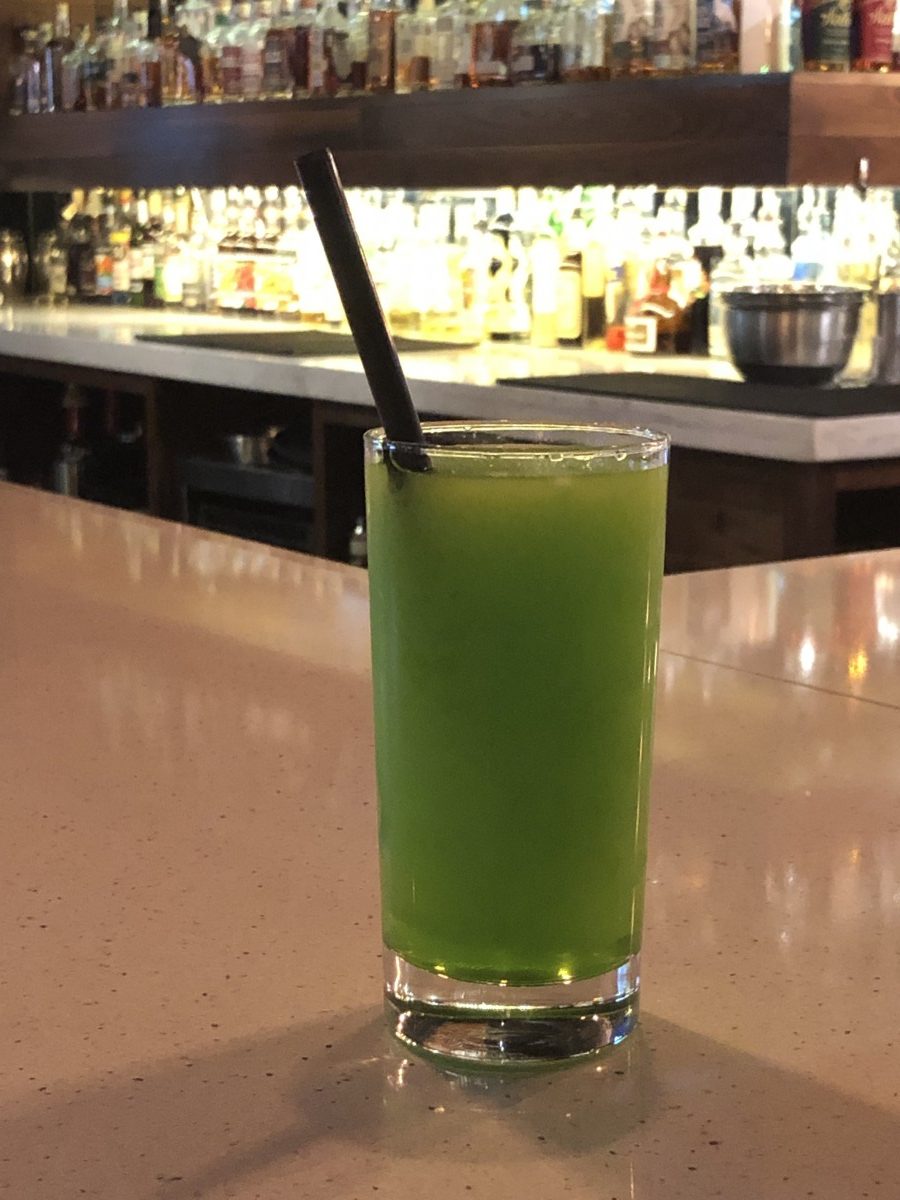 I love biscuits so much. I was running out of time on my trip to get to check out this place so I literally took an Uber, placed a biscuit order and then immediately hopped back in another Uber to head to my next stop. I wish I had more time to spend here but the biscuits with all the fixin's did not disappoint.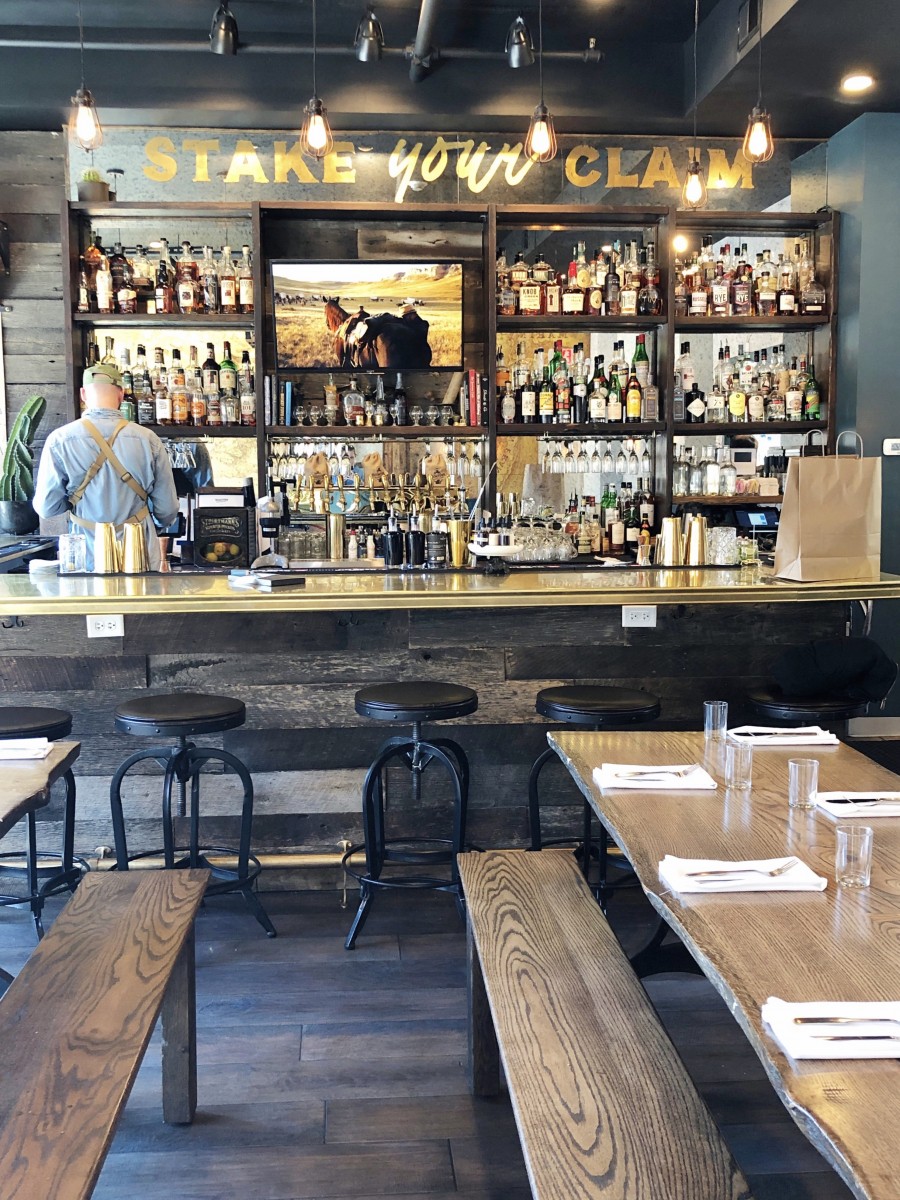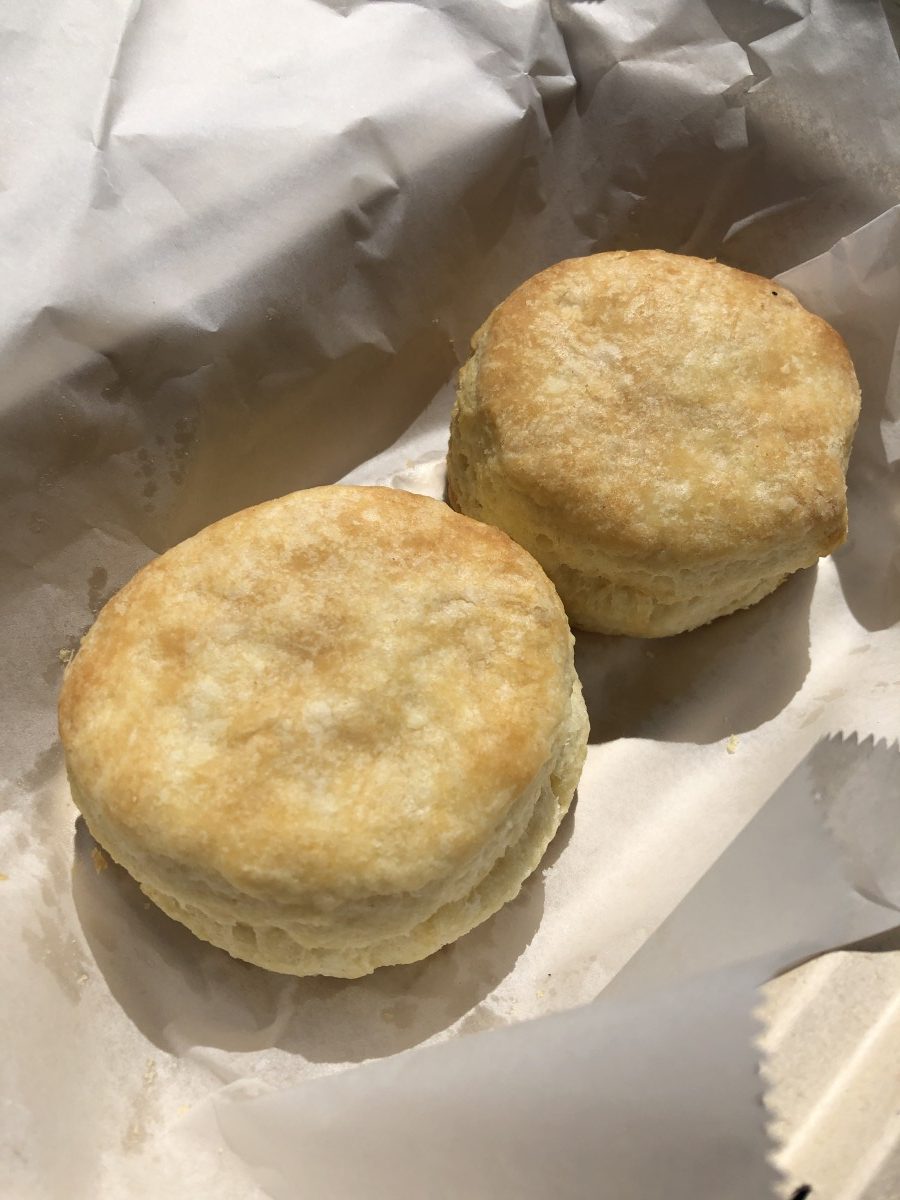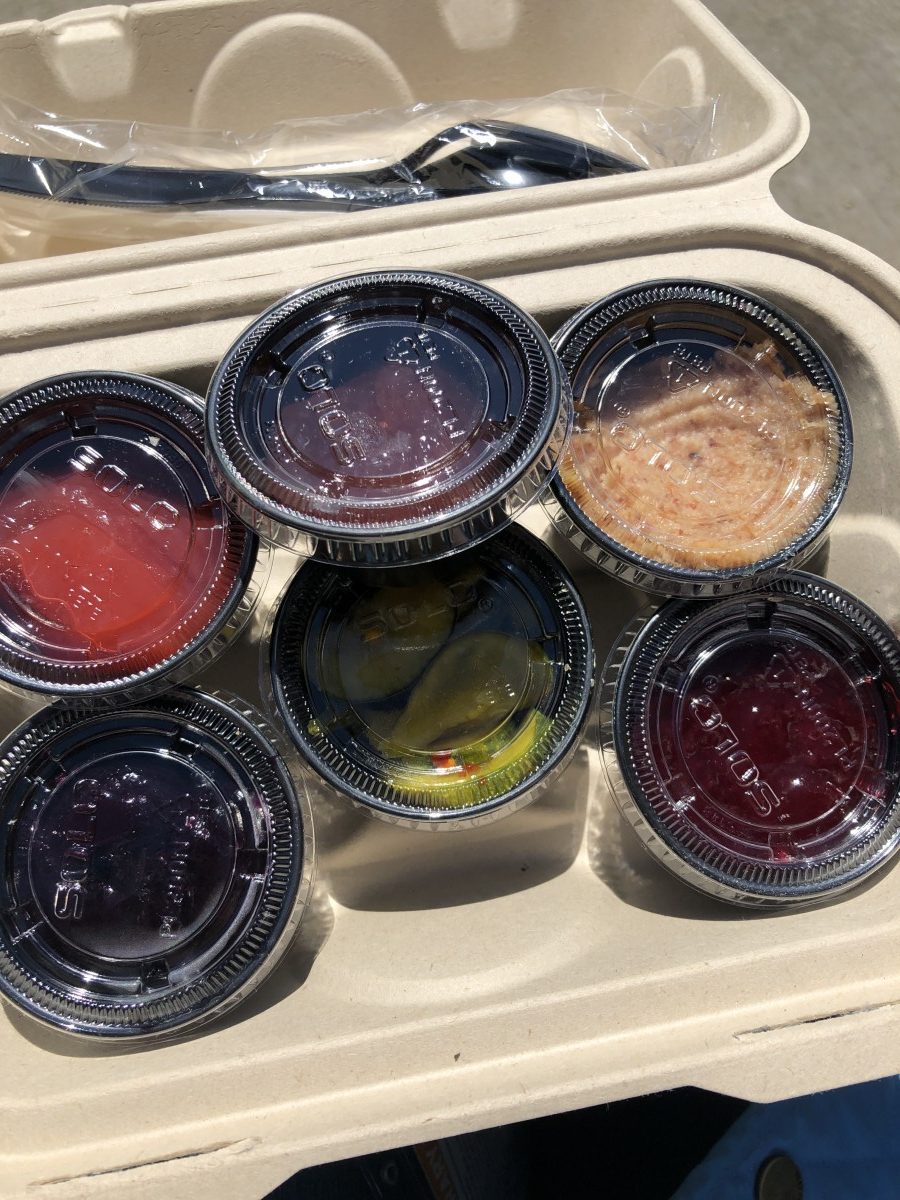 If you're looking for unique, flavor-filled, boundary-pushing dishes in Cincinnati, go to Please. The chef is doing really cool things with their menu. They're also famous for their Please Potty that you have to take a photo in when you visit.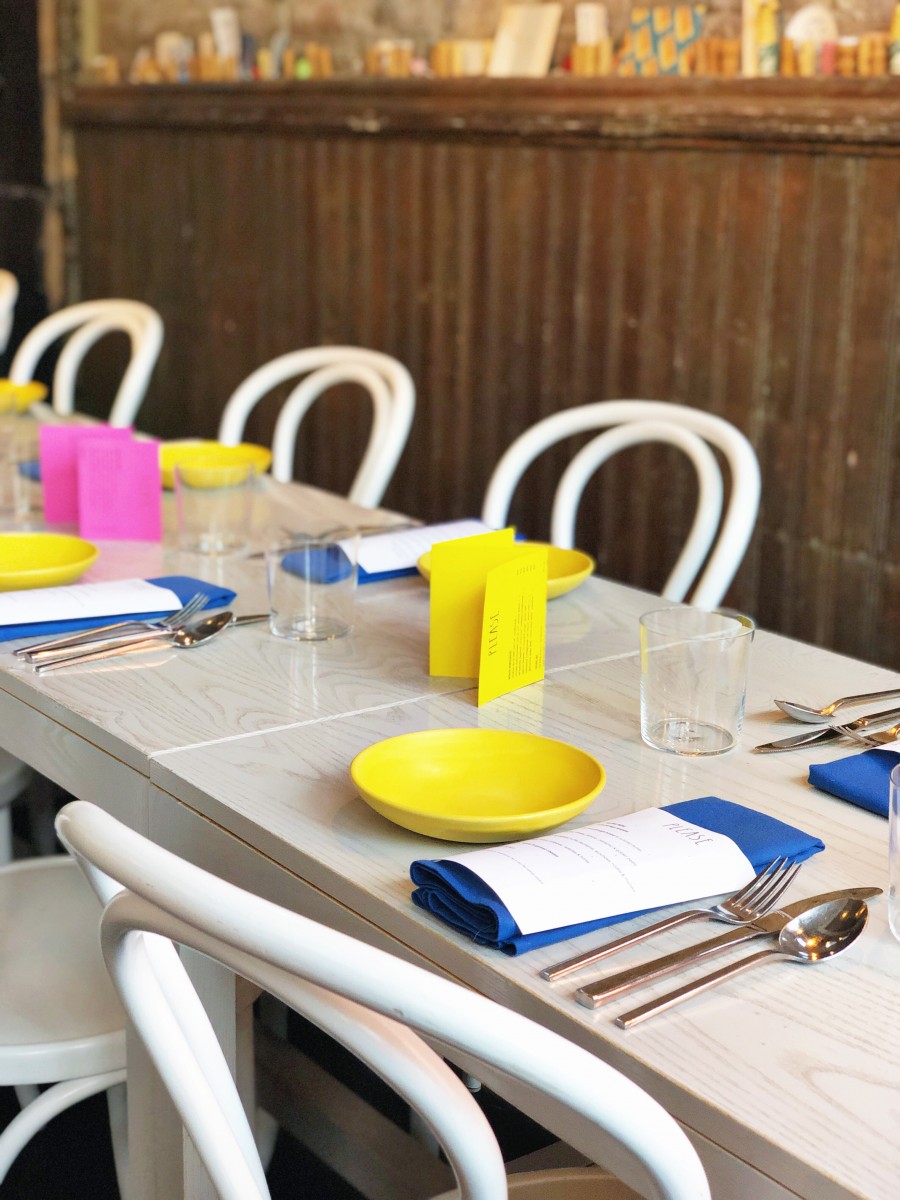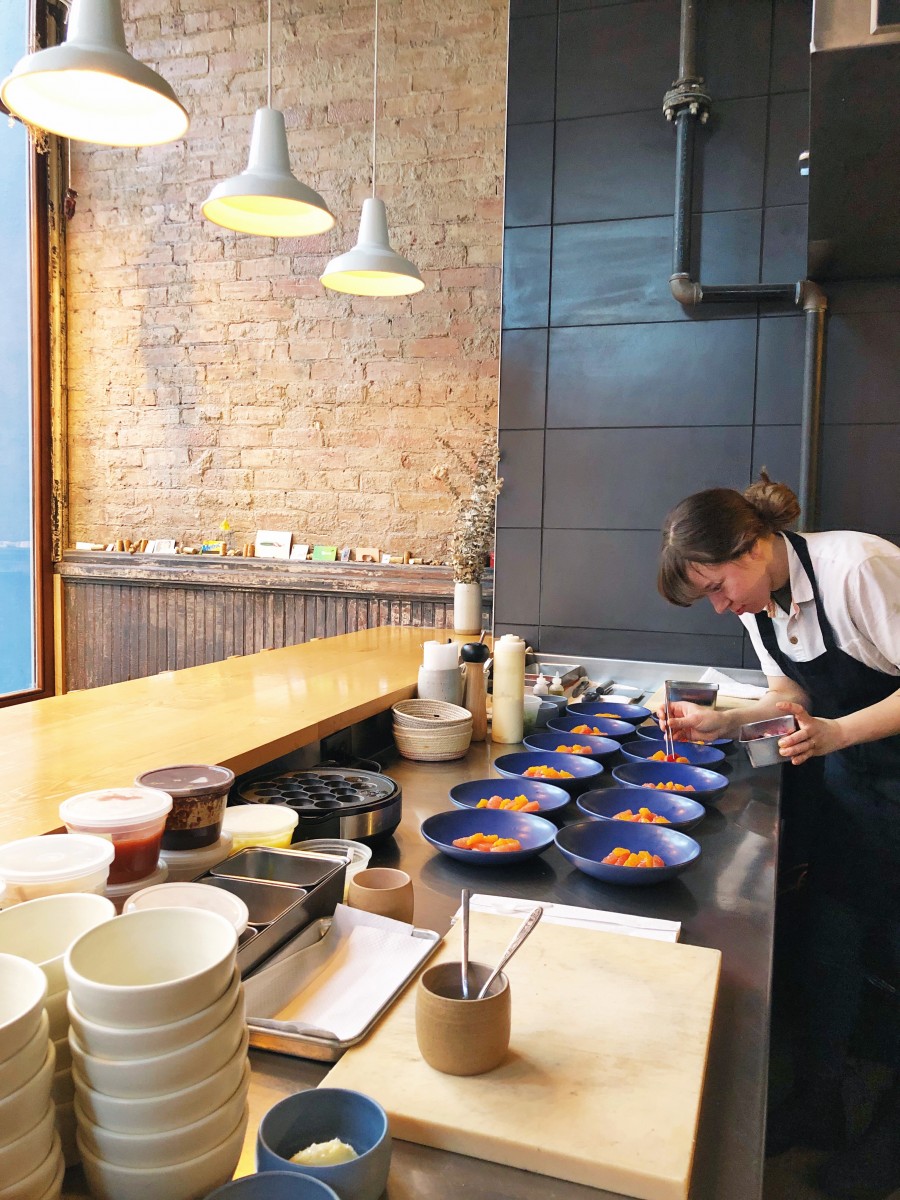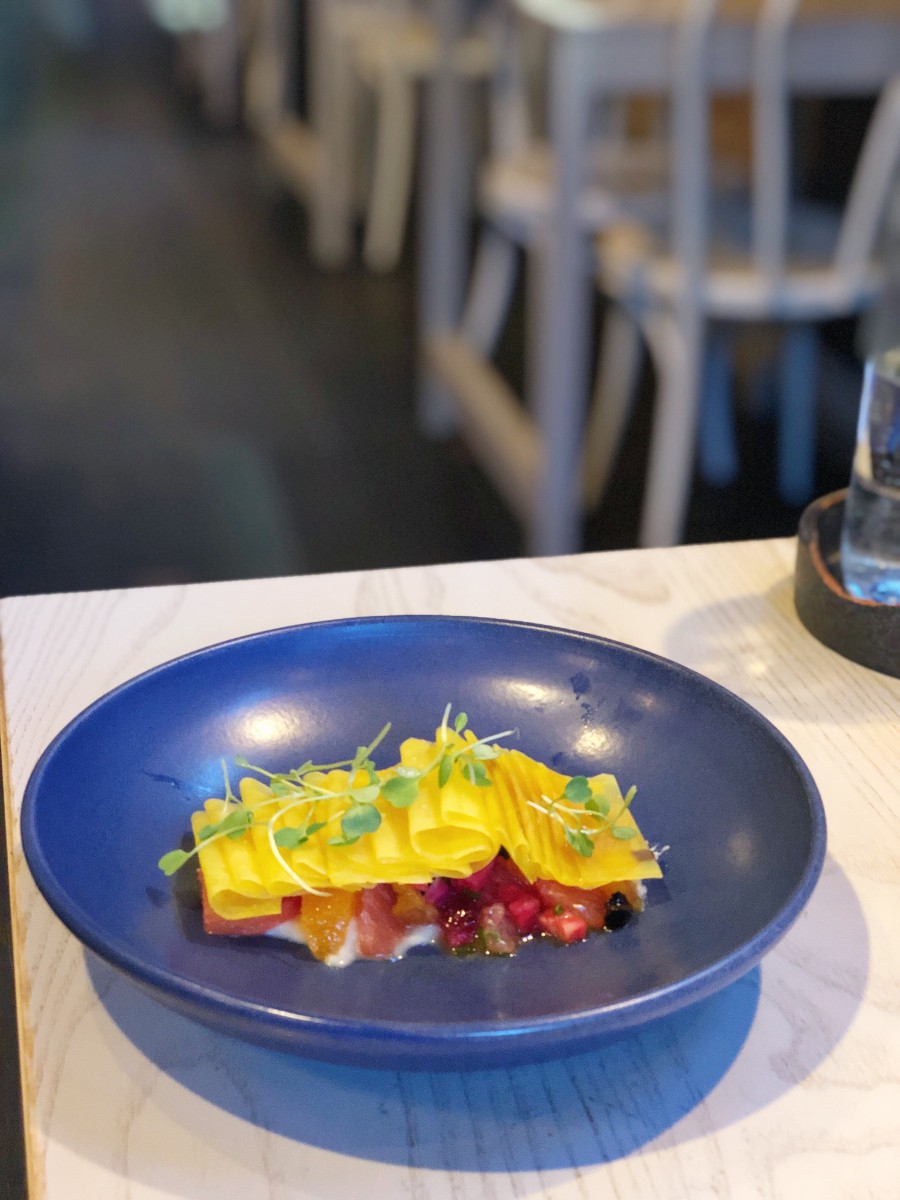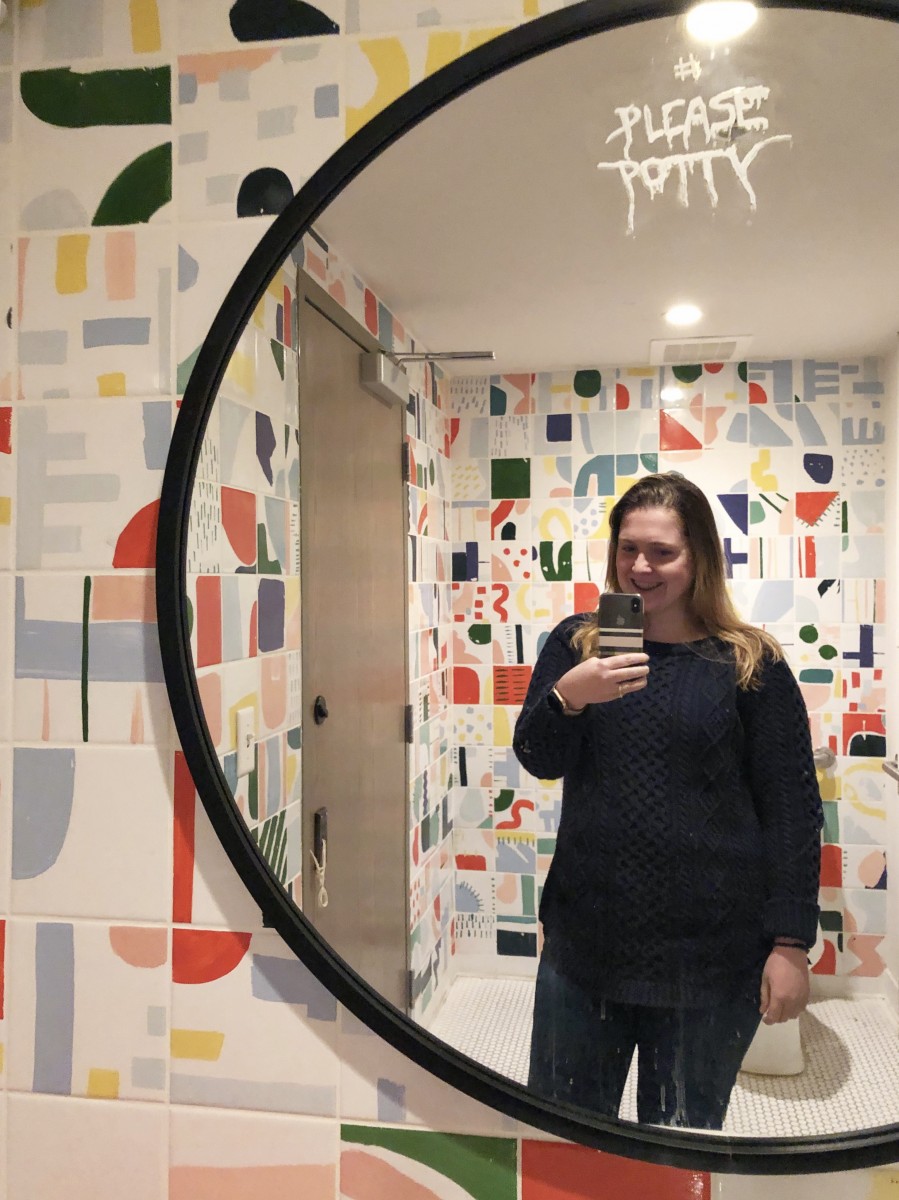 6. Explore museums and art galleries
There is truly so much history and art in Cincinnati. I visited a ton of museums and didn't even make it to half.
This museum has so many fun exhibits. I got to calculate how happy I am on a day to day basis (84.7%!) and pick up a phone and listen to people share their greatest hopes for their life.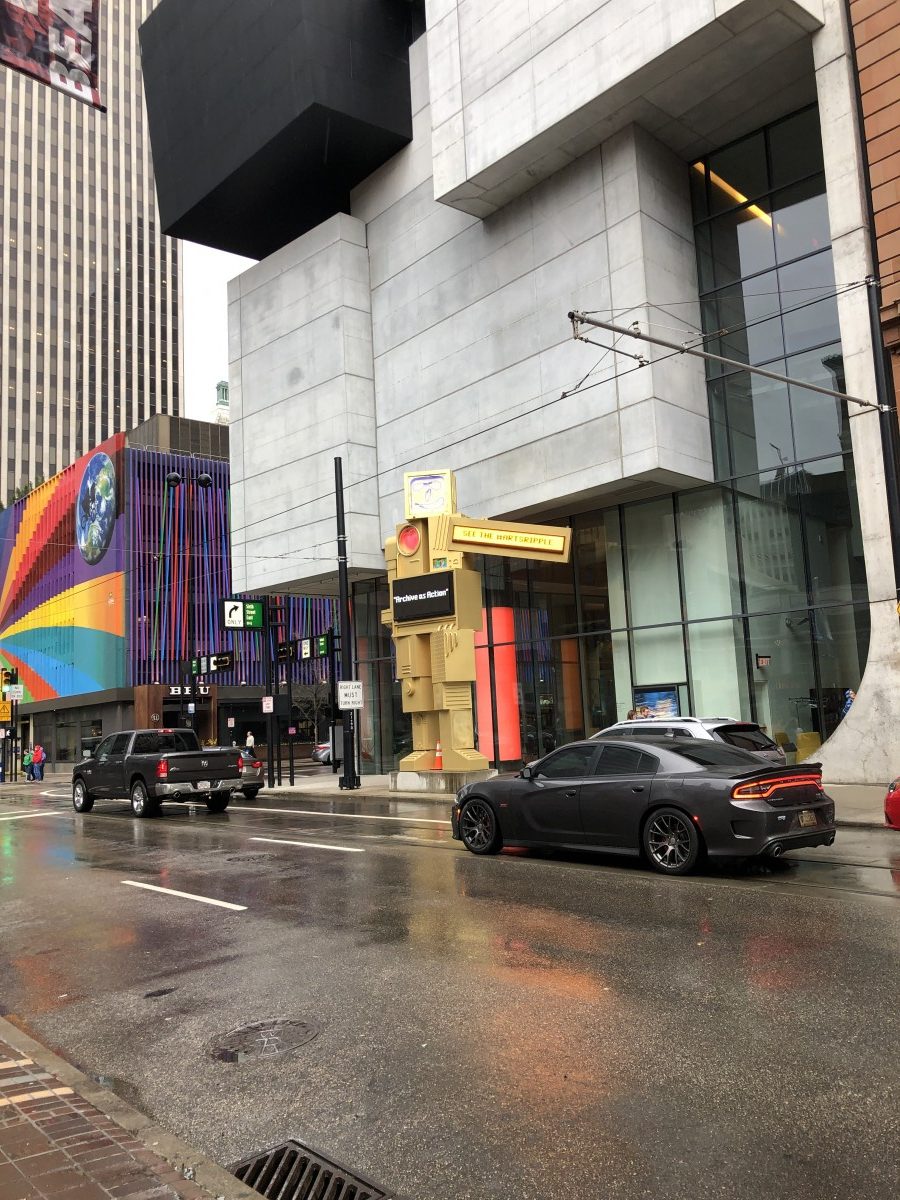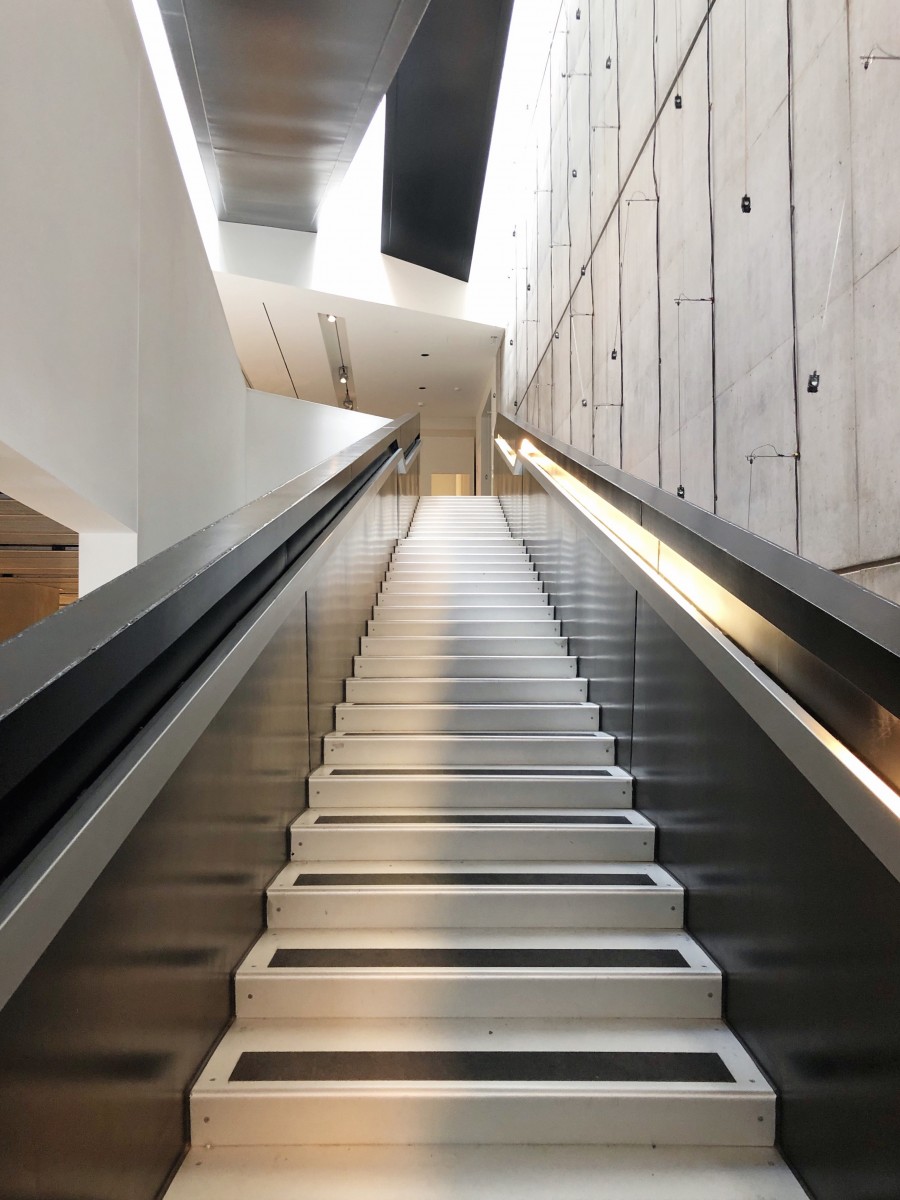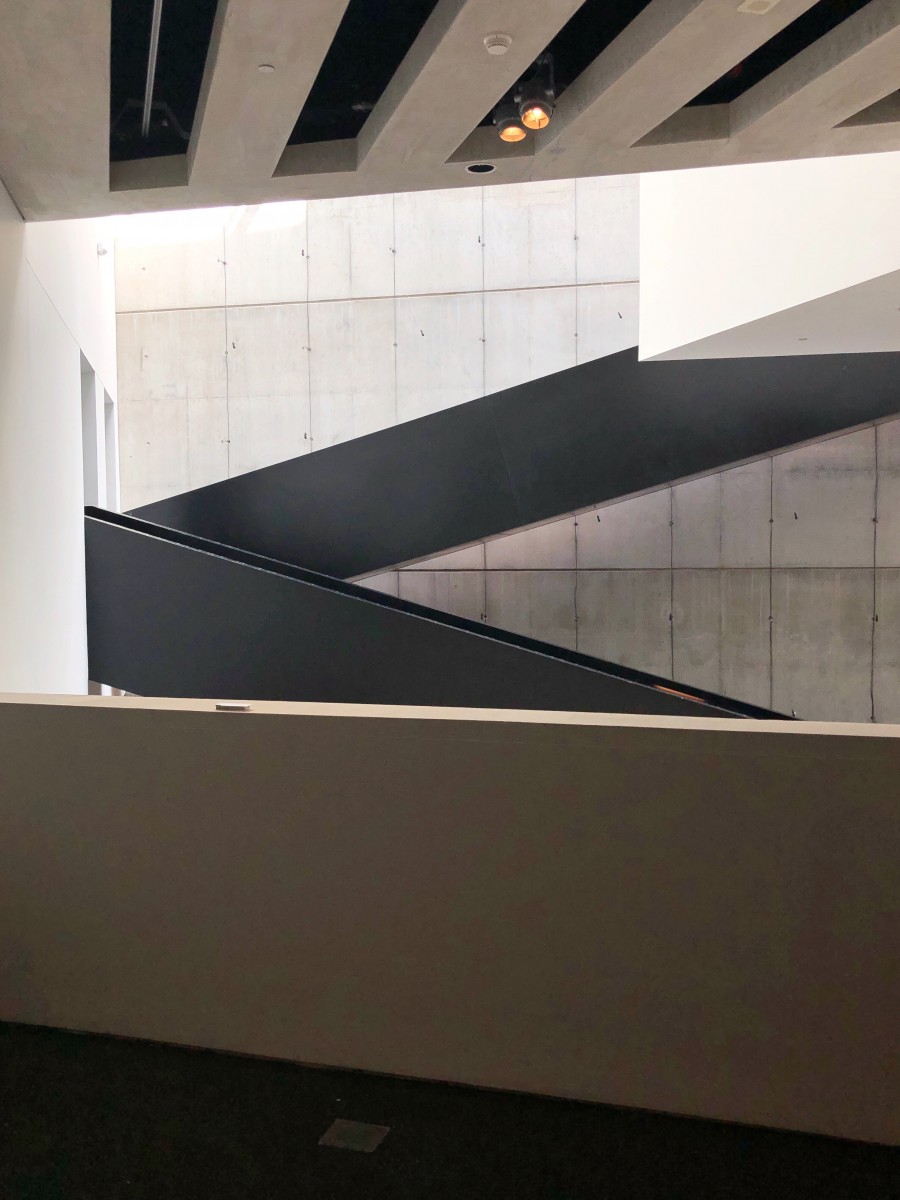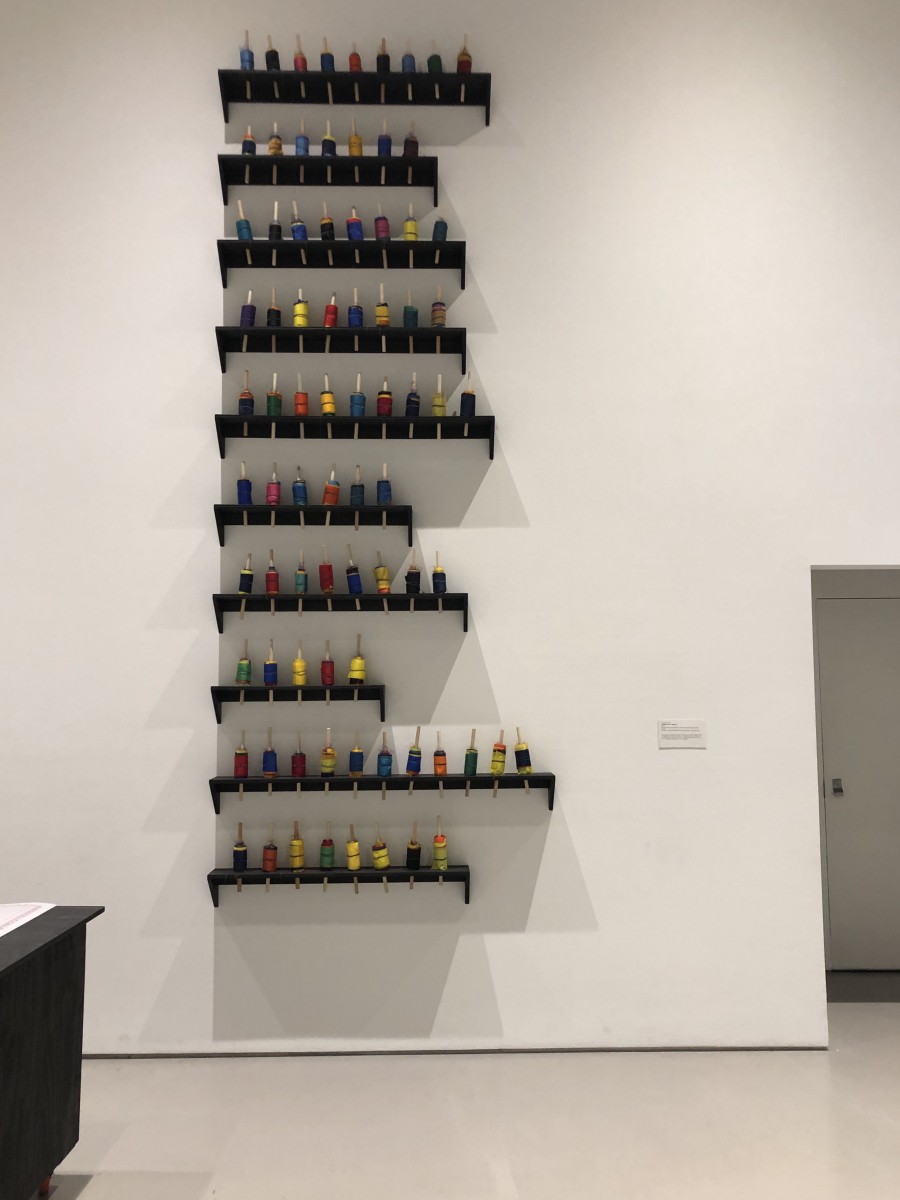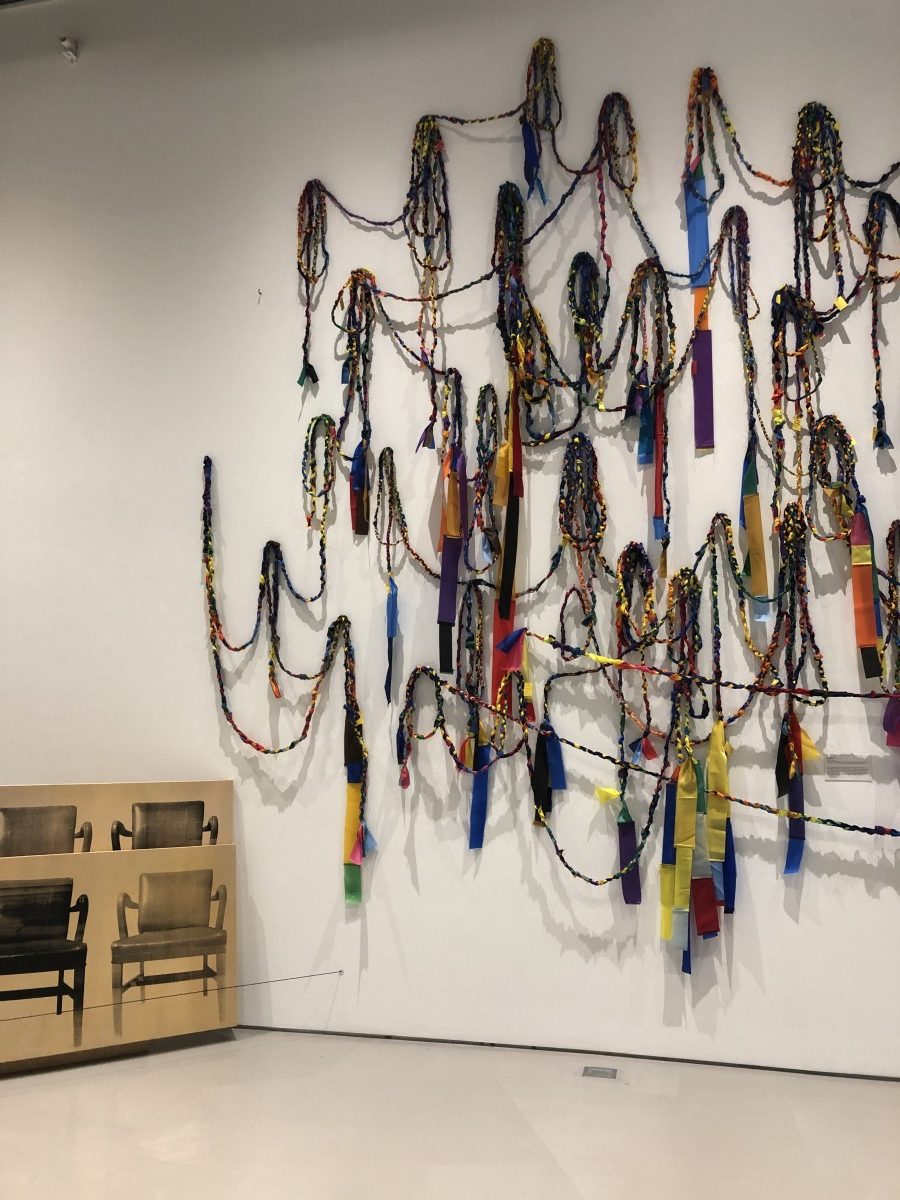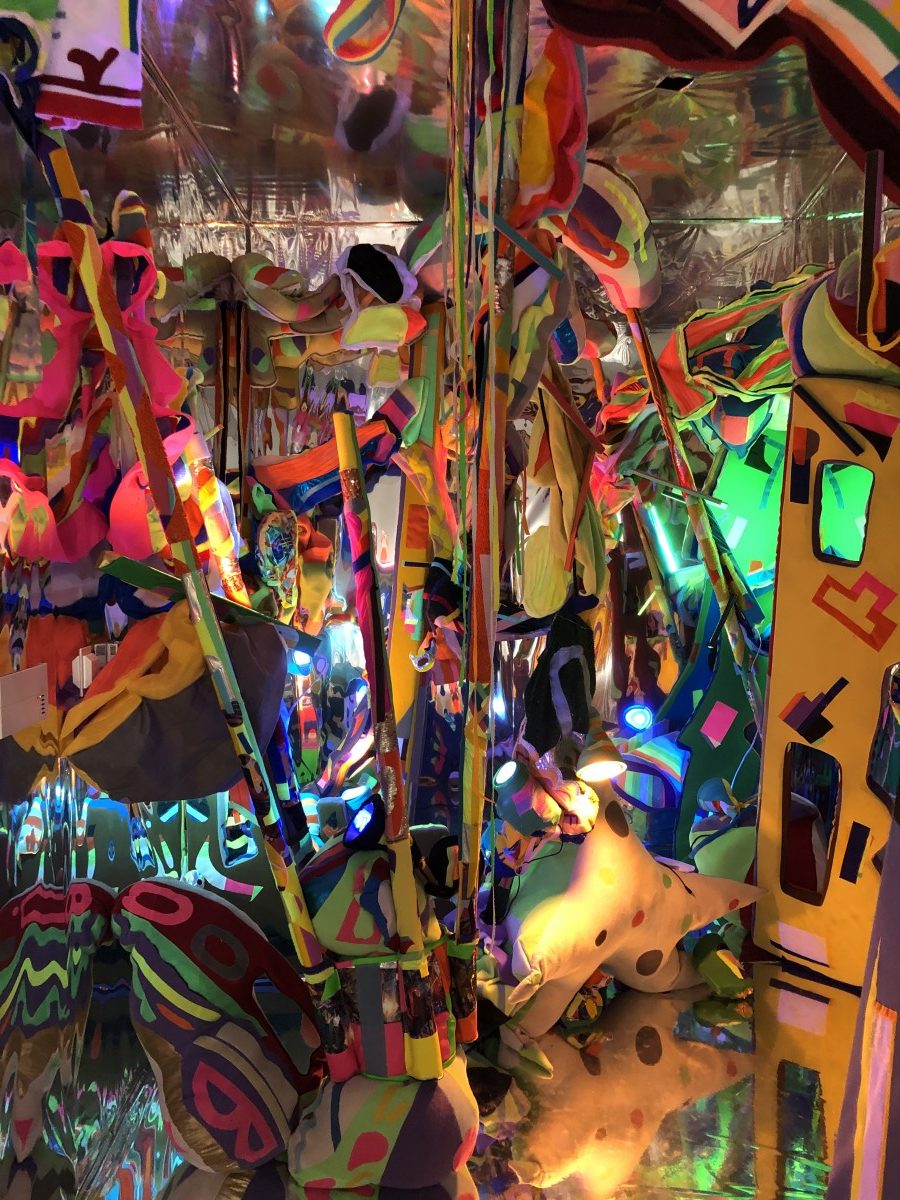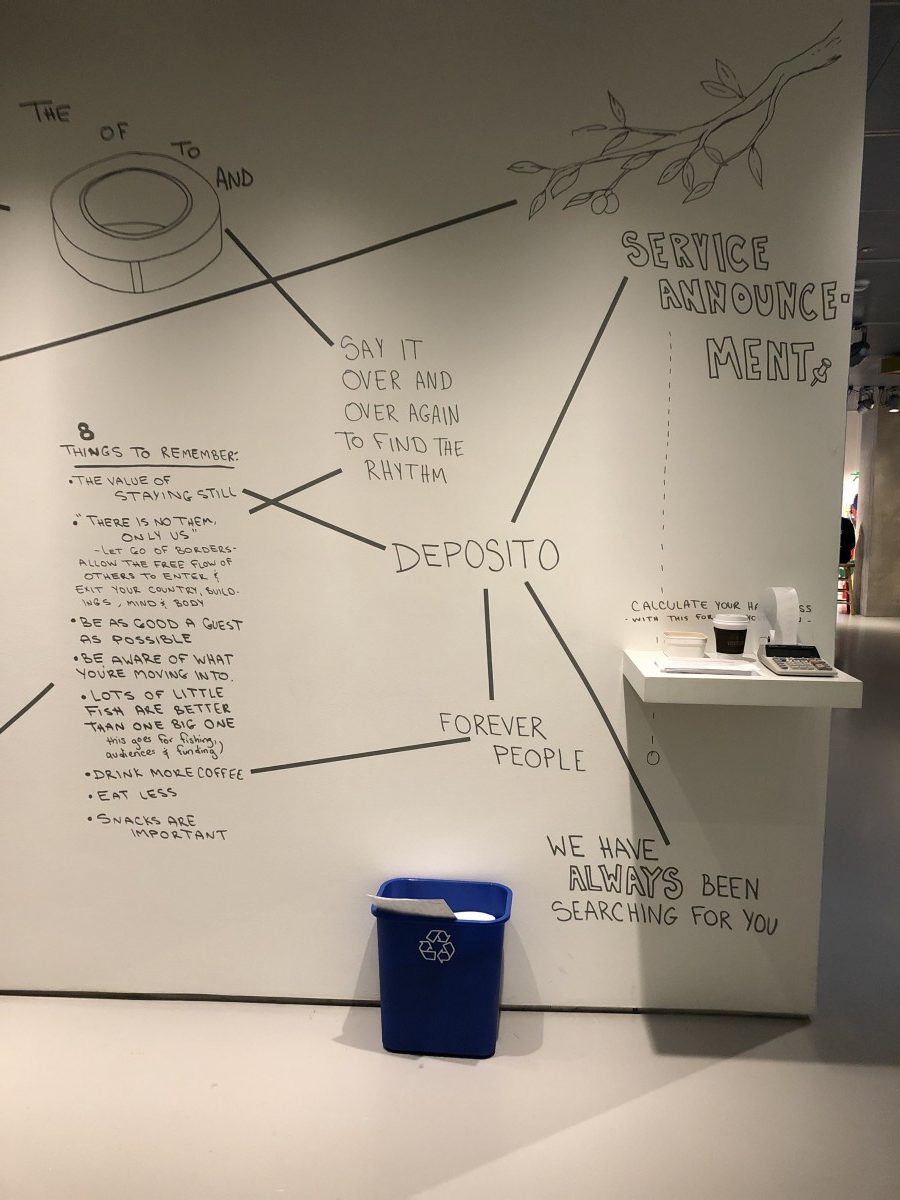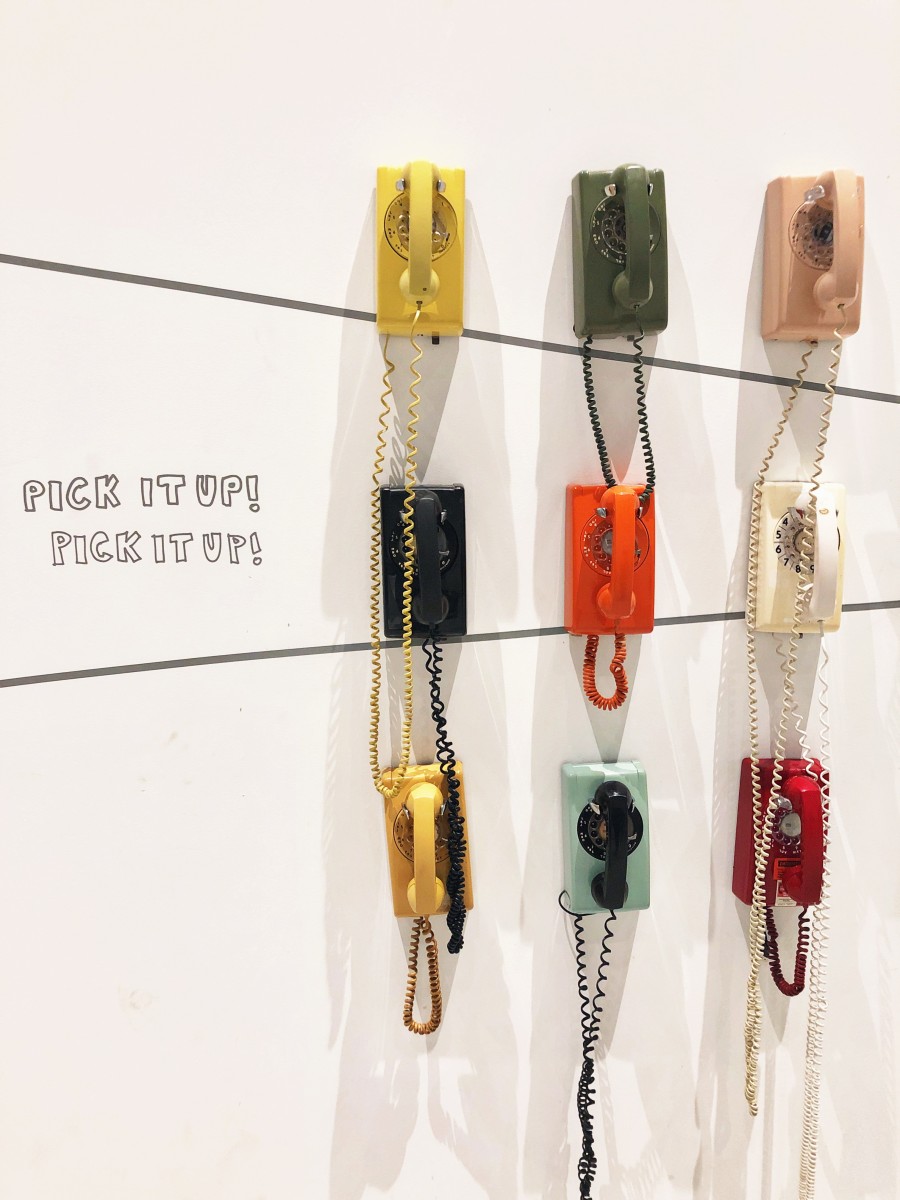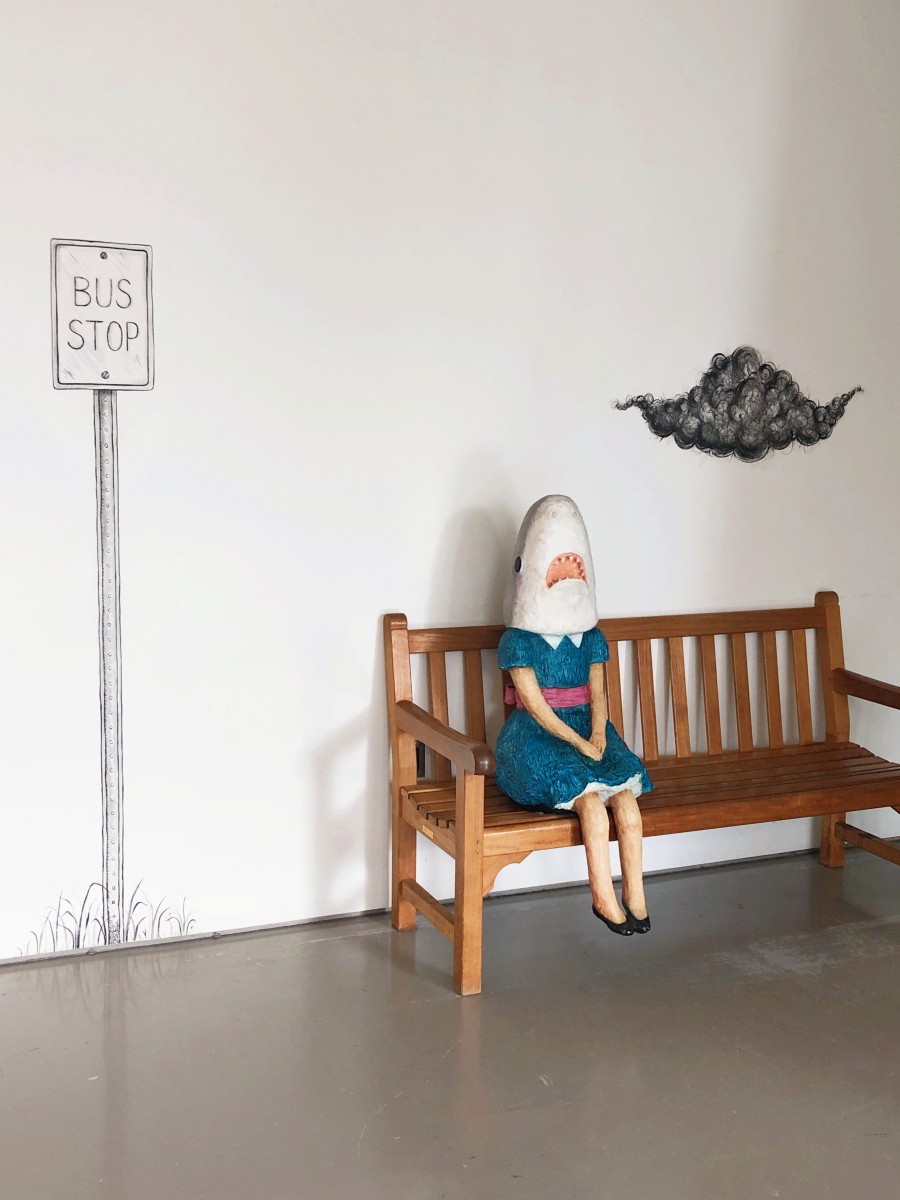 This is a smaller space but it has really thought-provoking exhibits. I got to read phonetically balanced sentences which was pretty cool.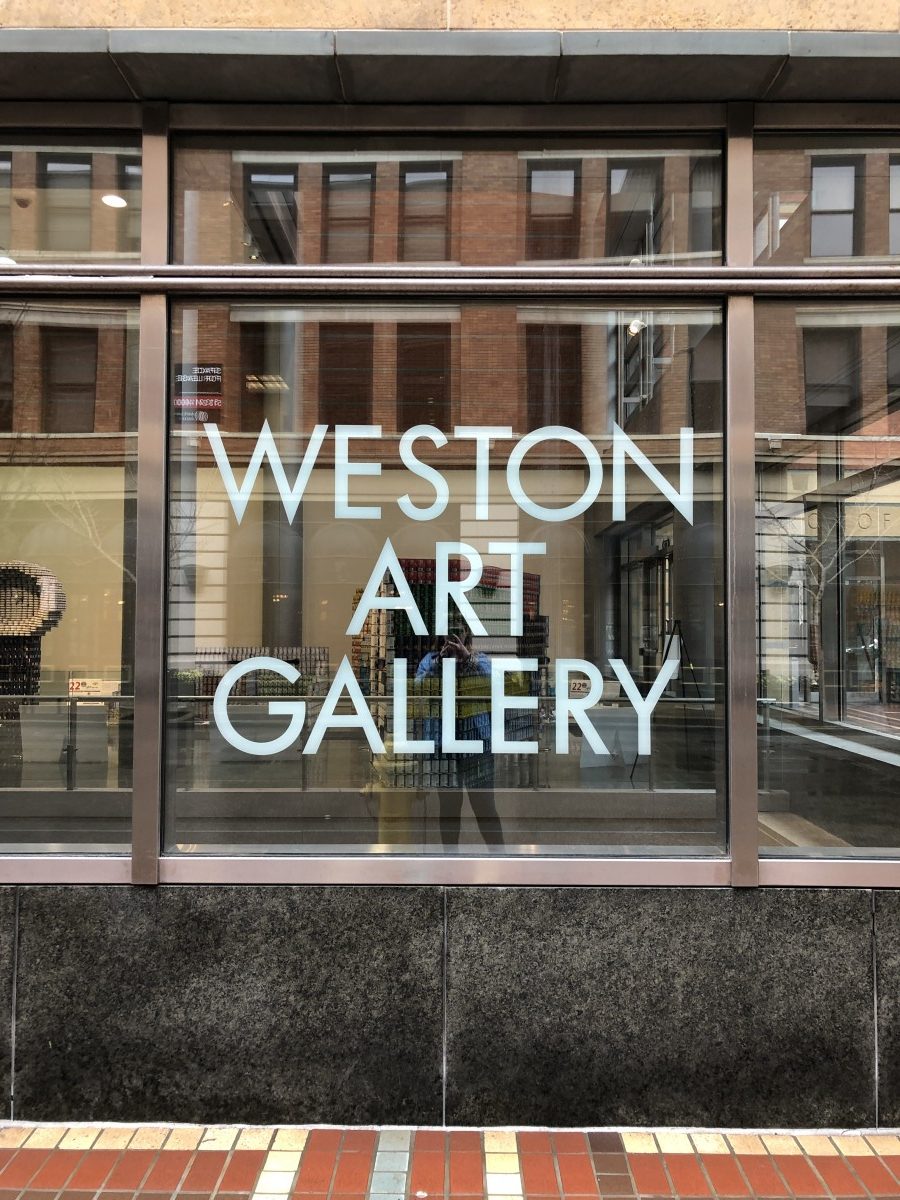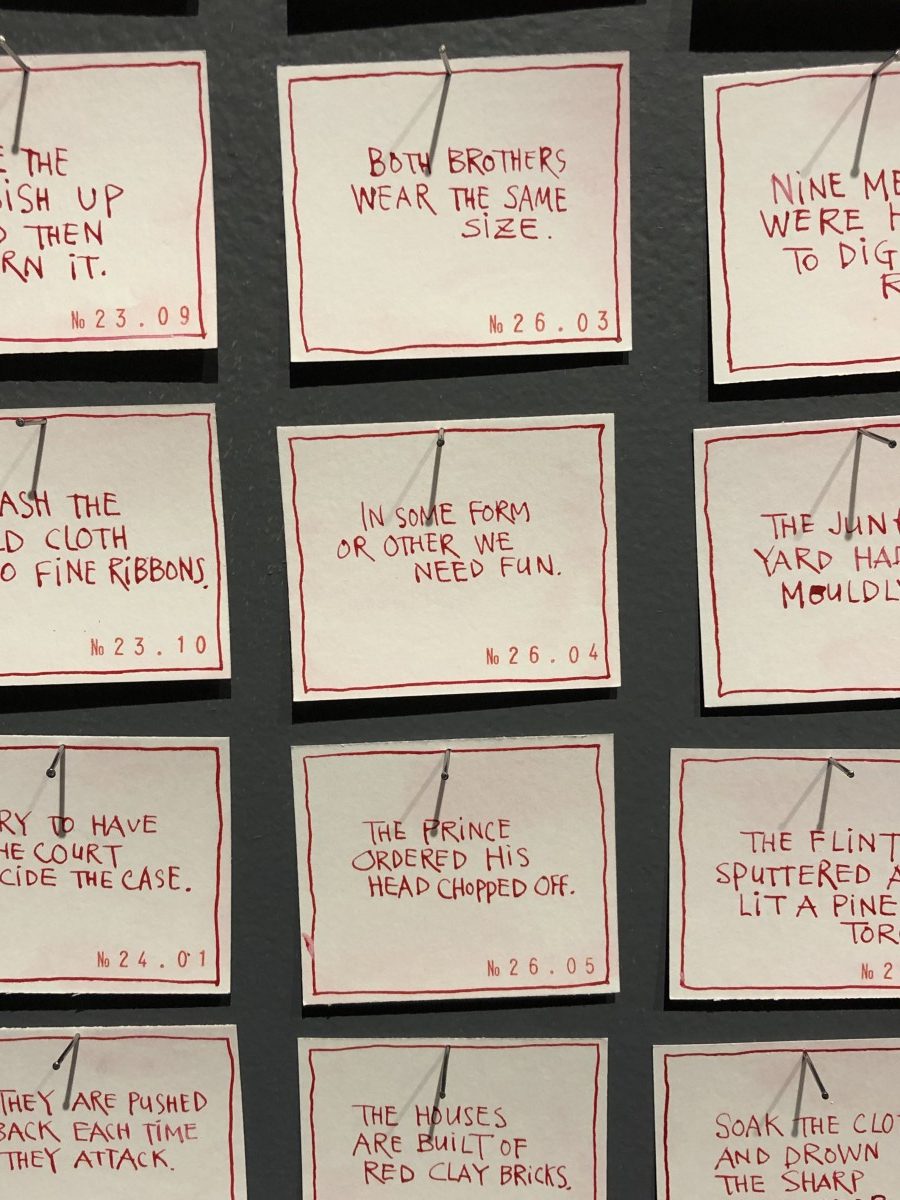 I wish everyone could go to this museum. It's very powerful and there's a great exhibit on implicit bias.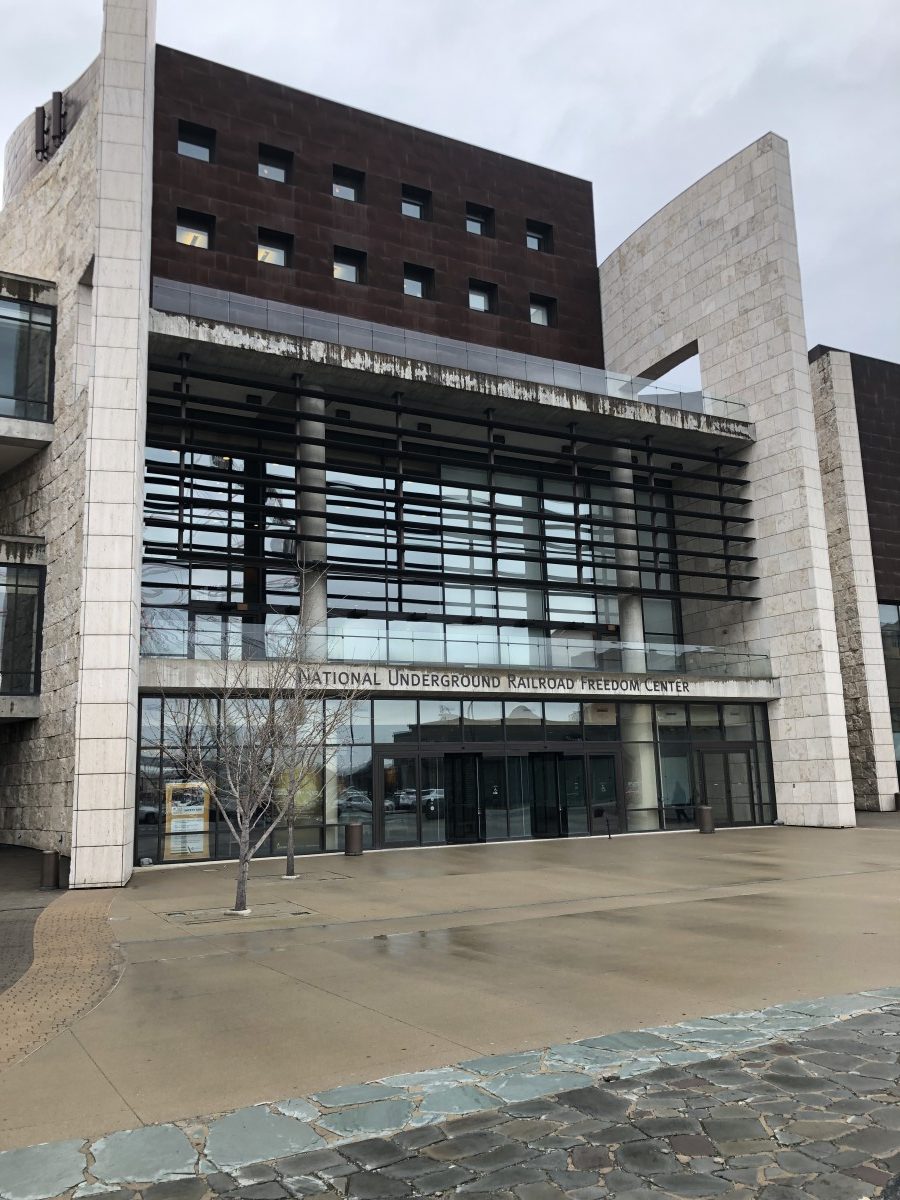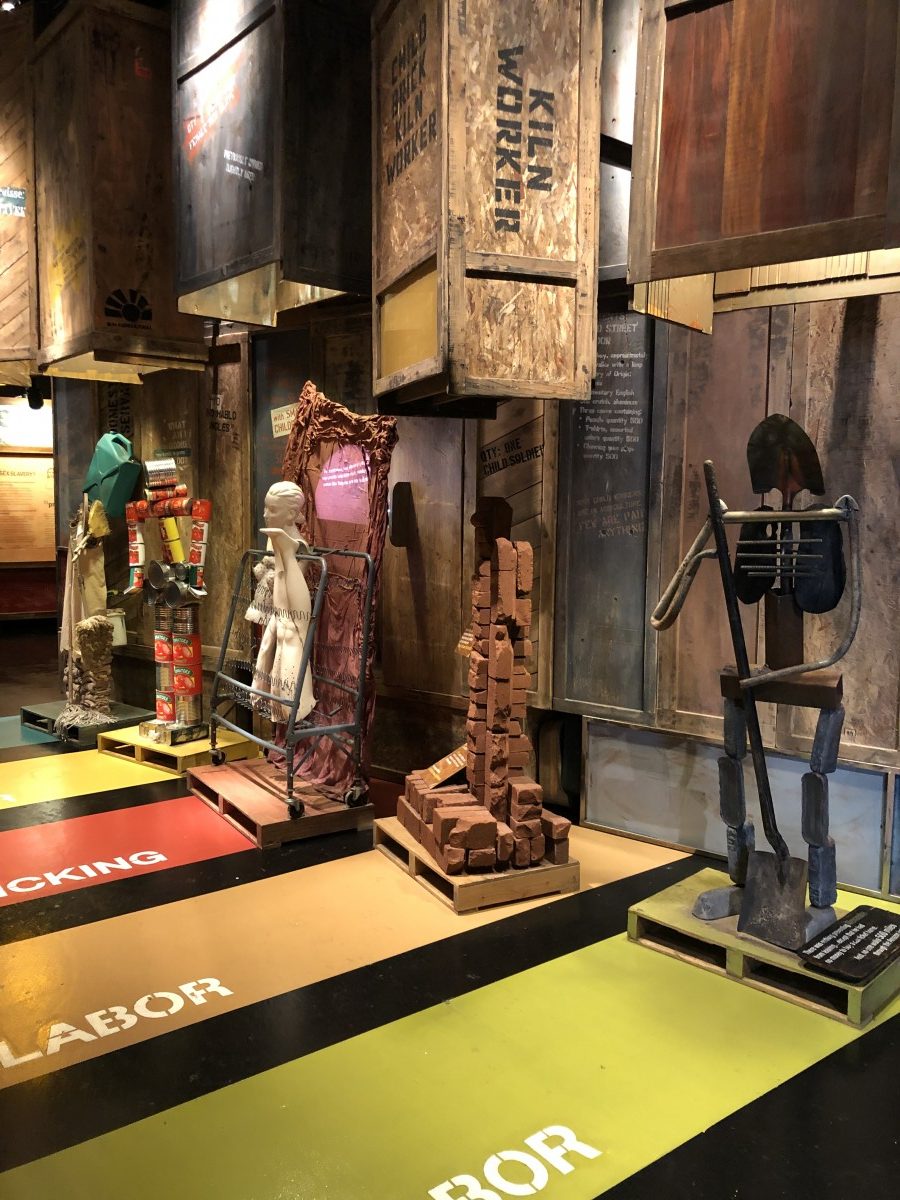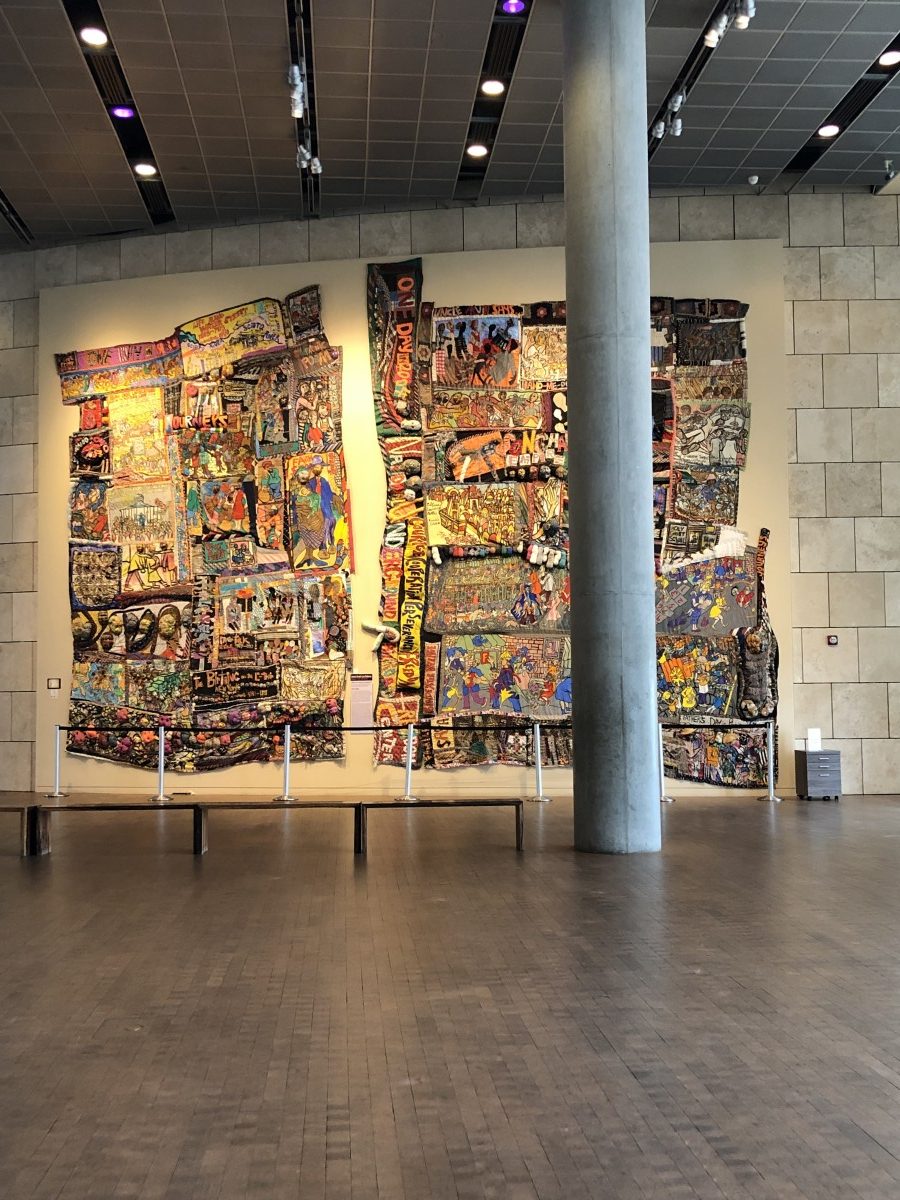 Even if there weren't exhibits here, it would be worth a visit to see the architecture of the place. That said, there are exhibits and they're really cool. My favorite was the real dinosaur bones and real mummy artifacts!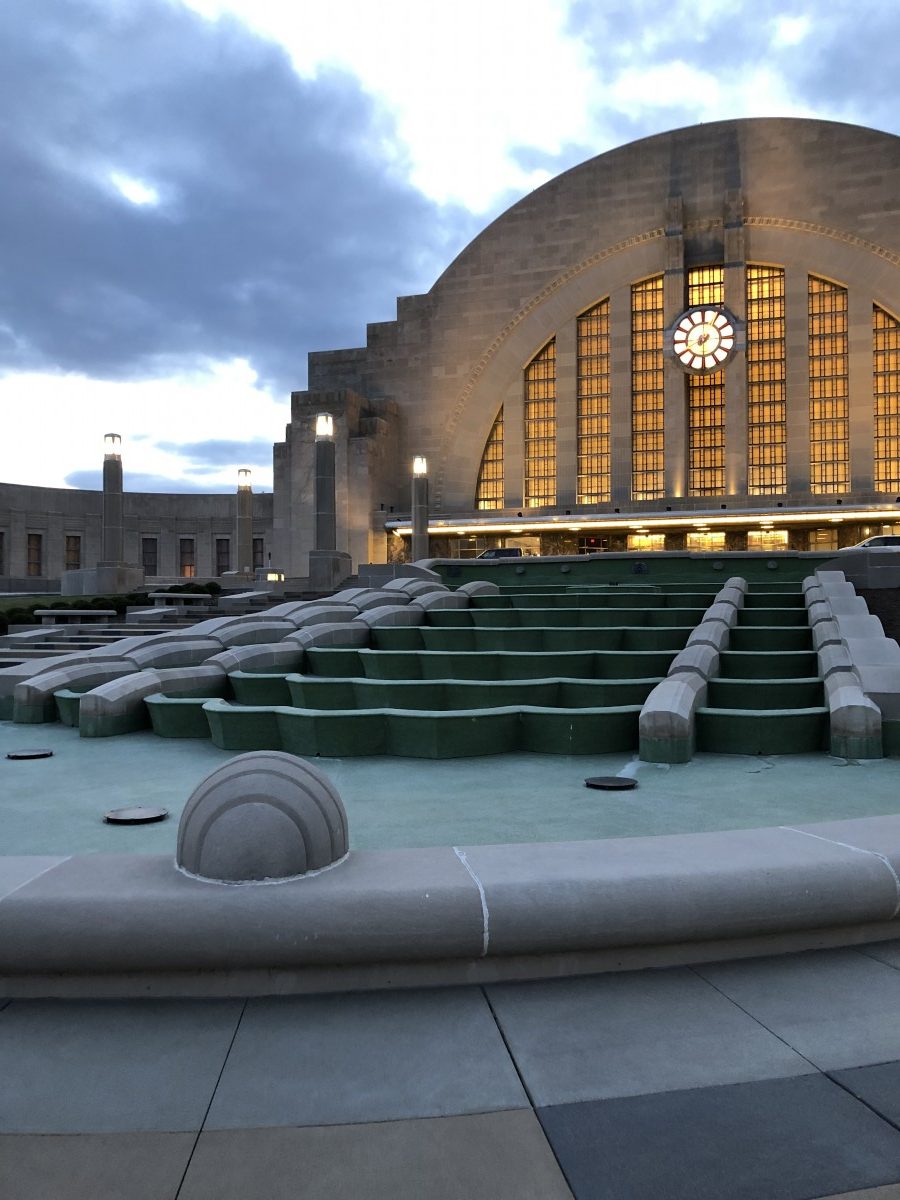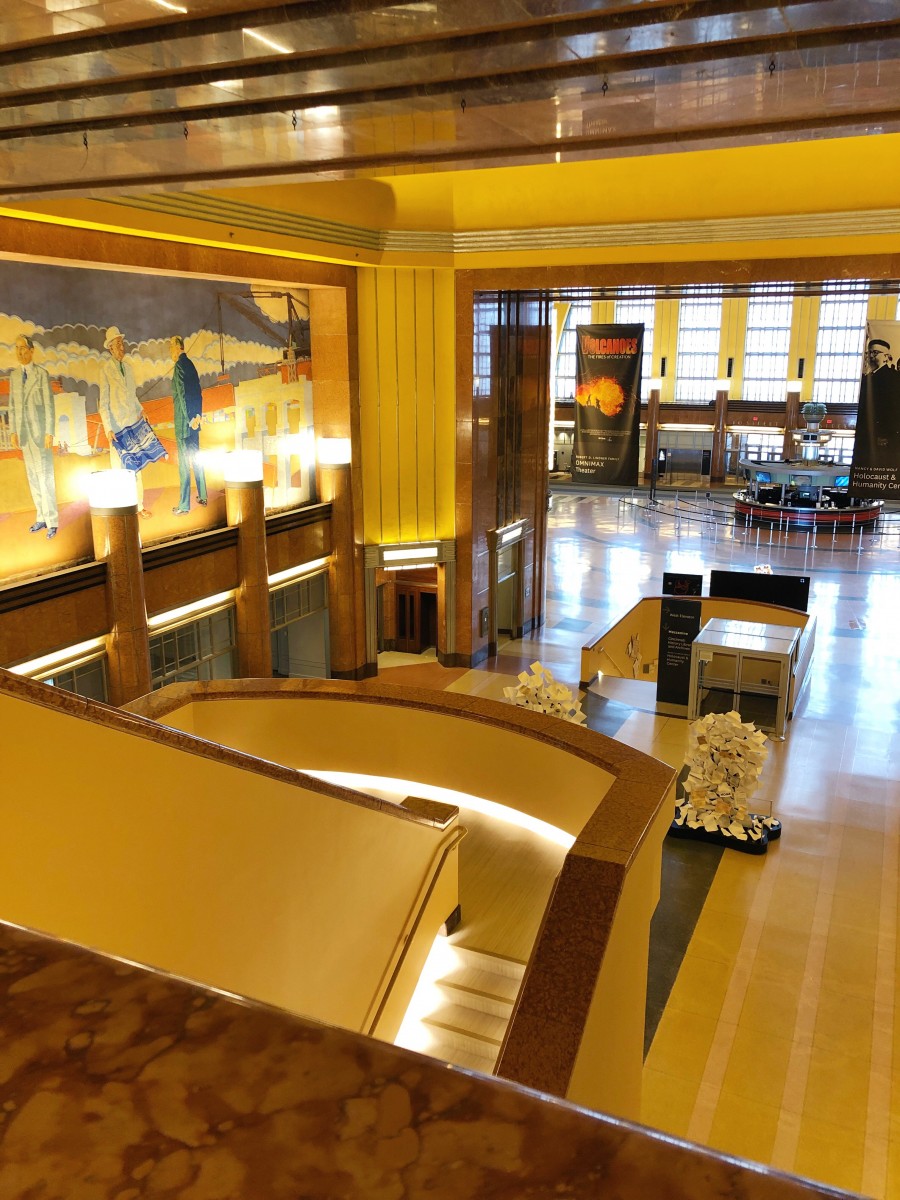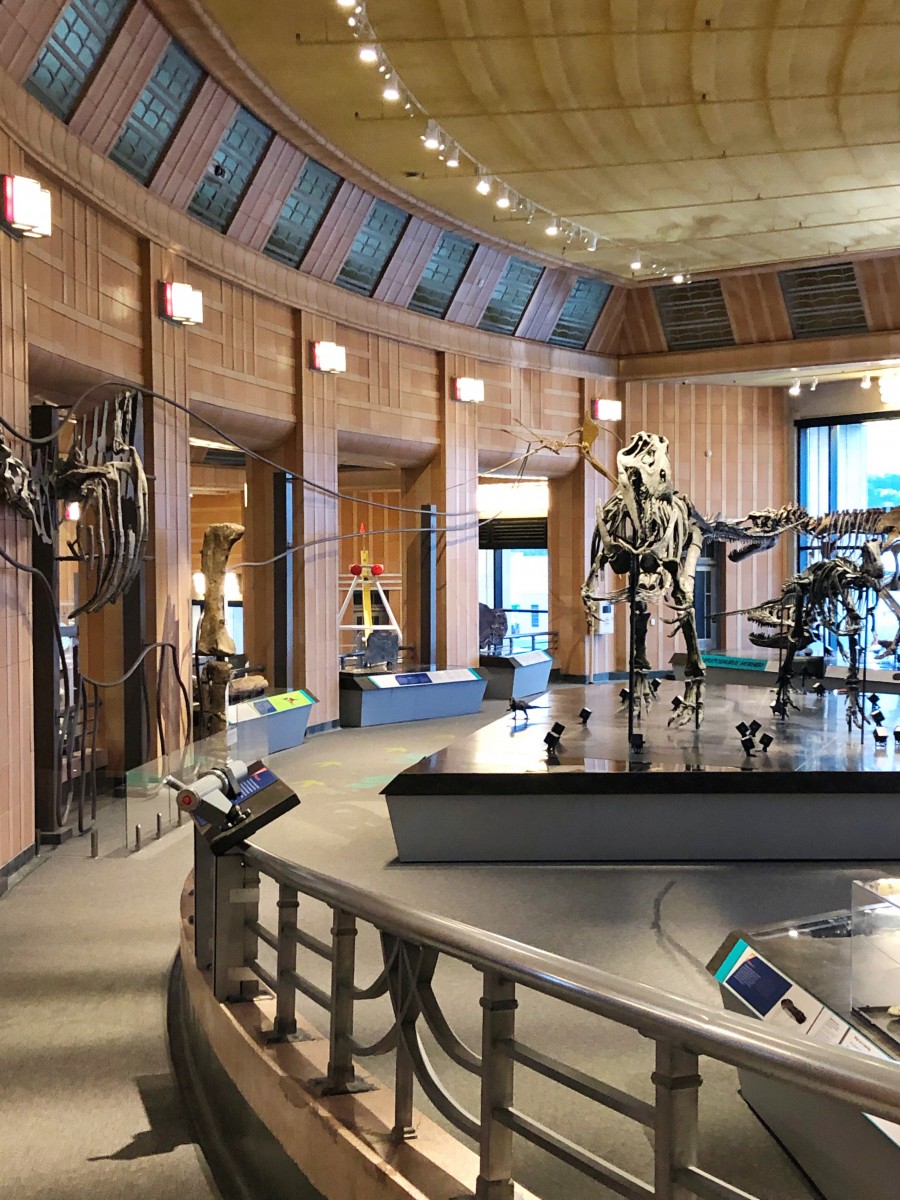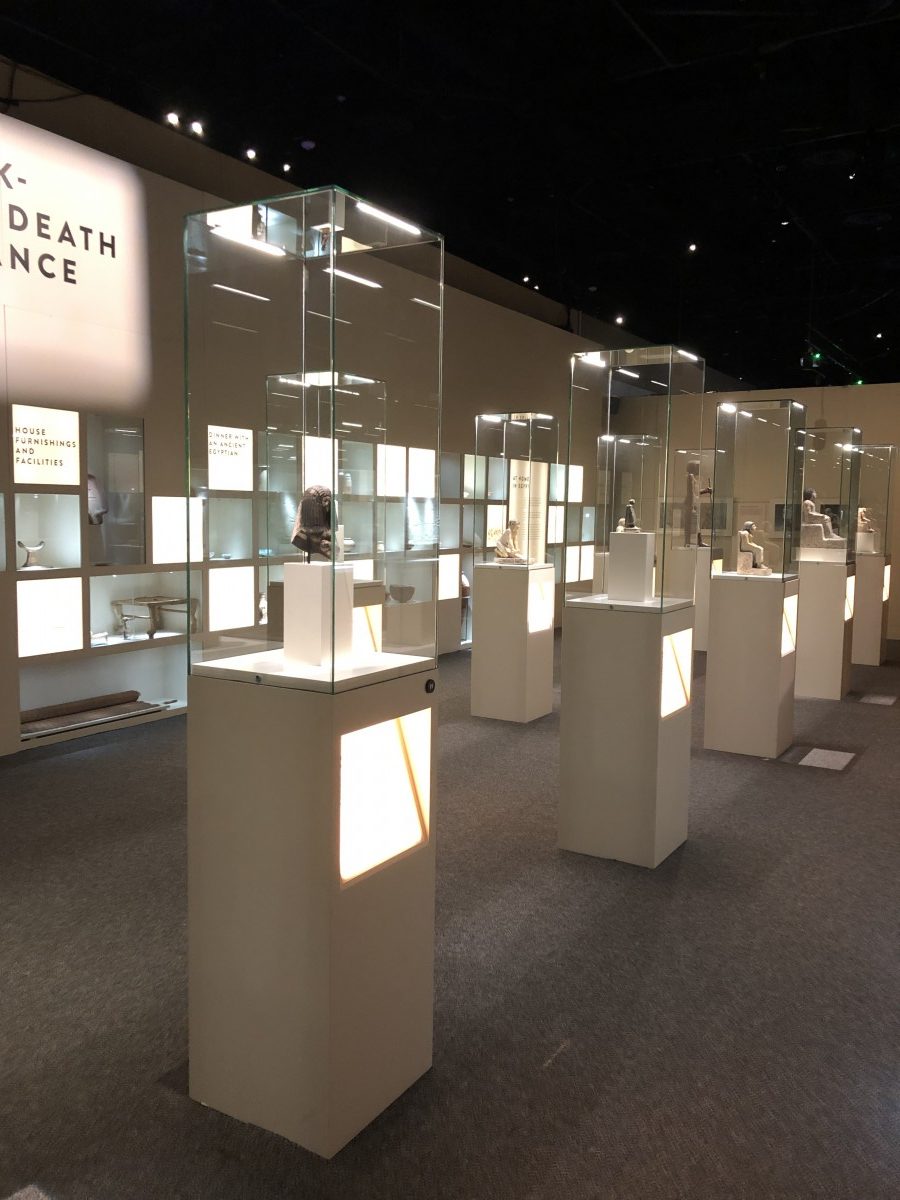 This is one of the oldest art museums in the United States. It's grand, it's beautiful, and it's filled with exhibits. I wish I had hours more to explore this museum.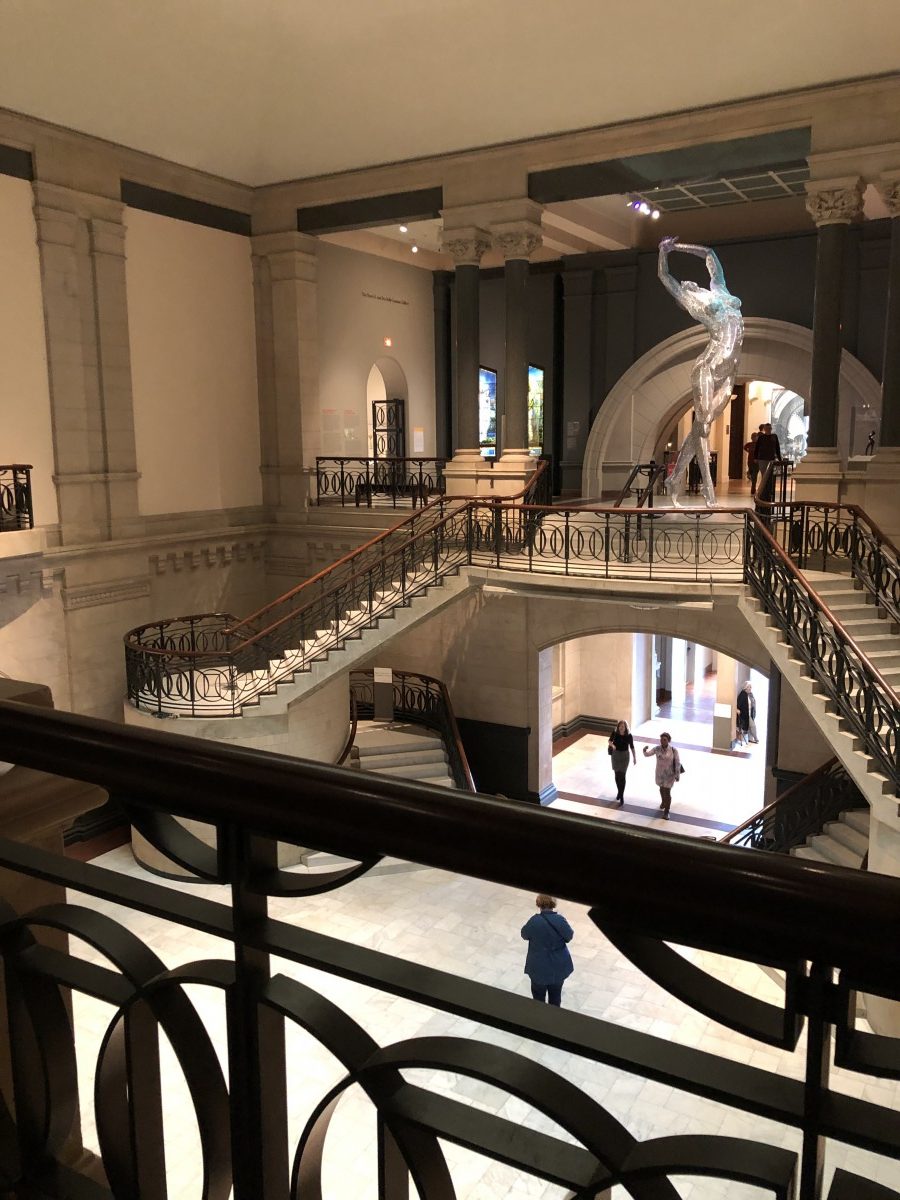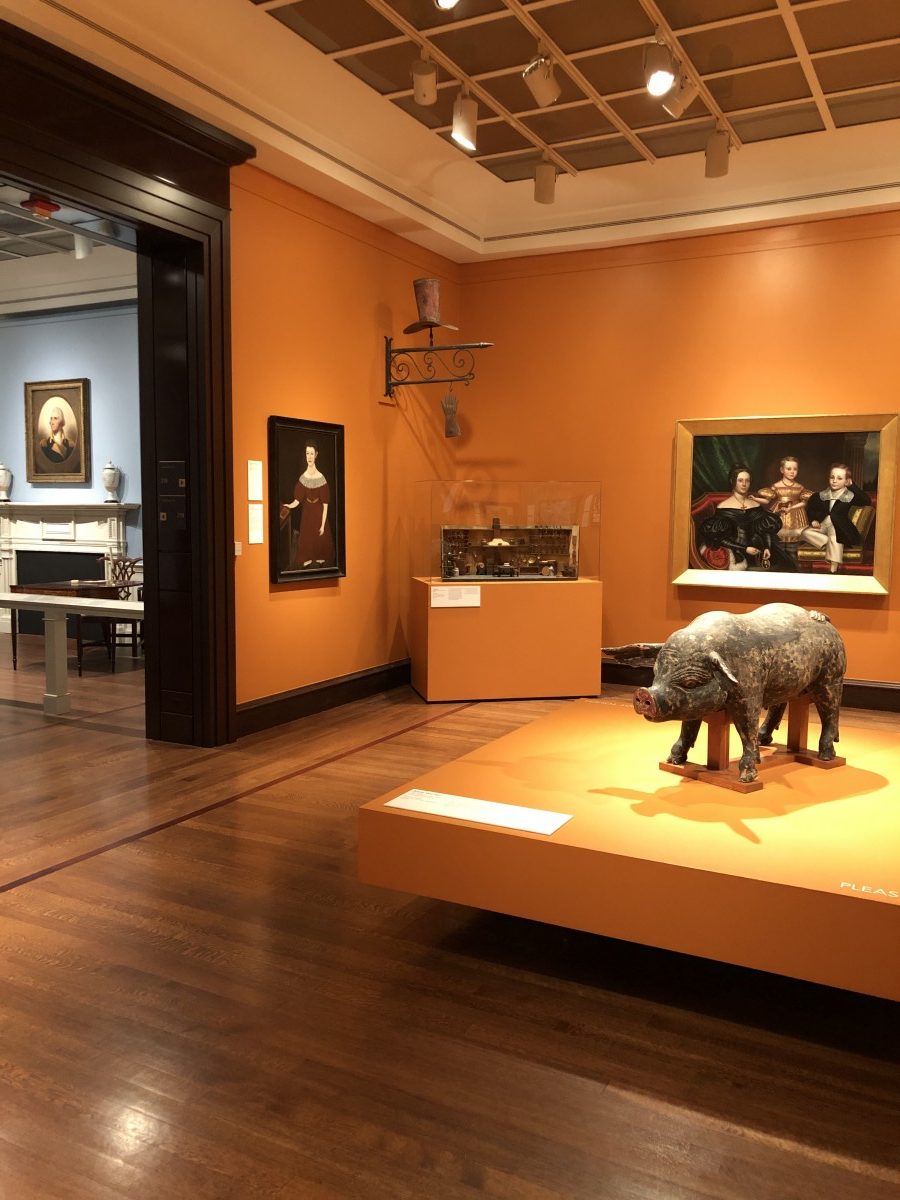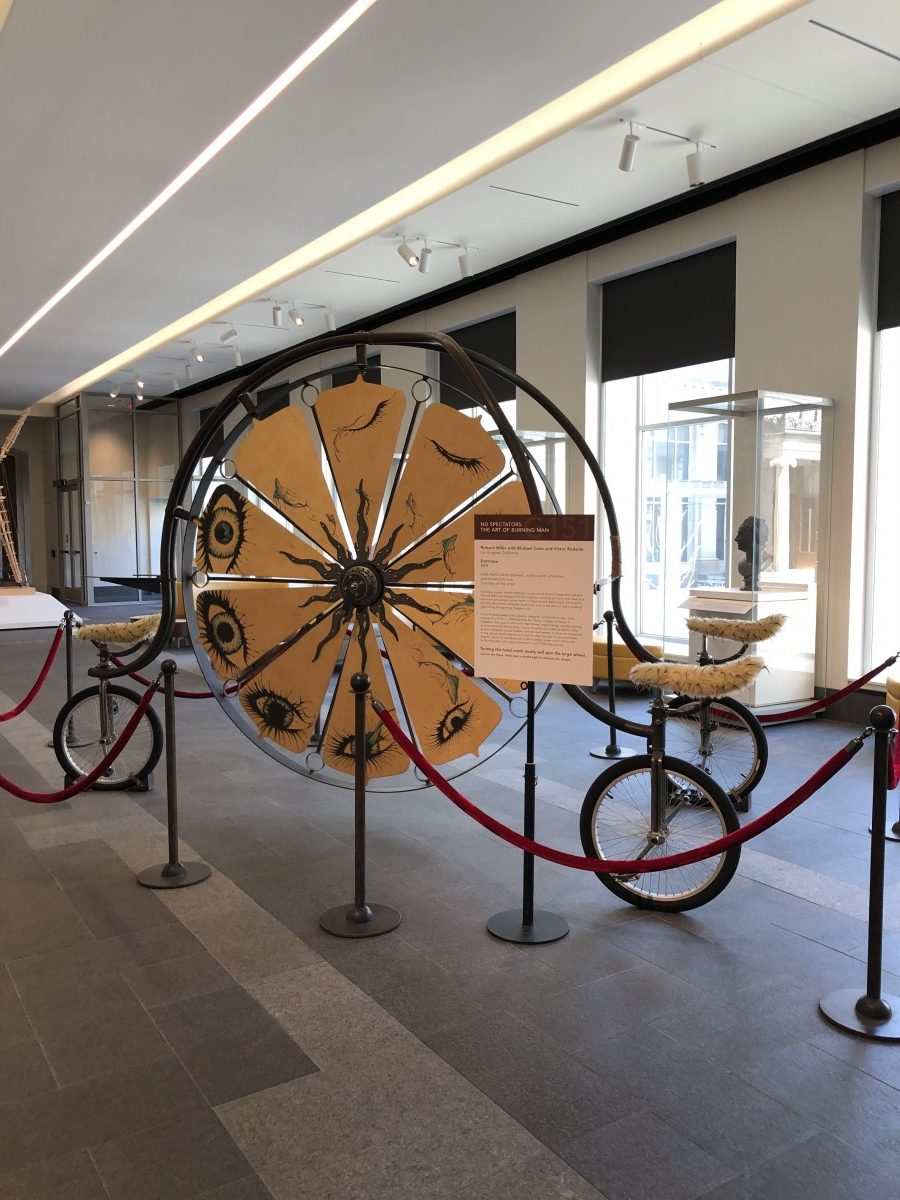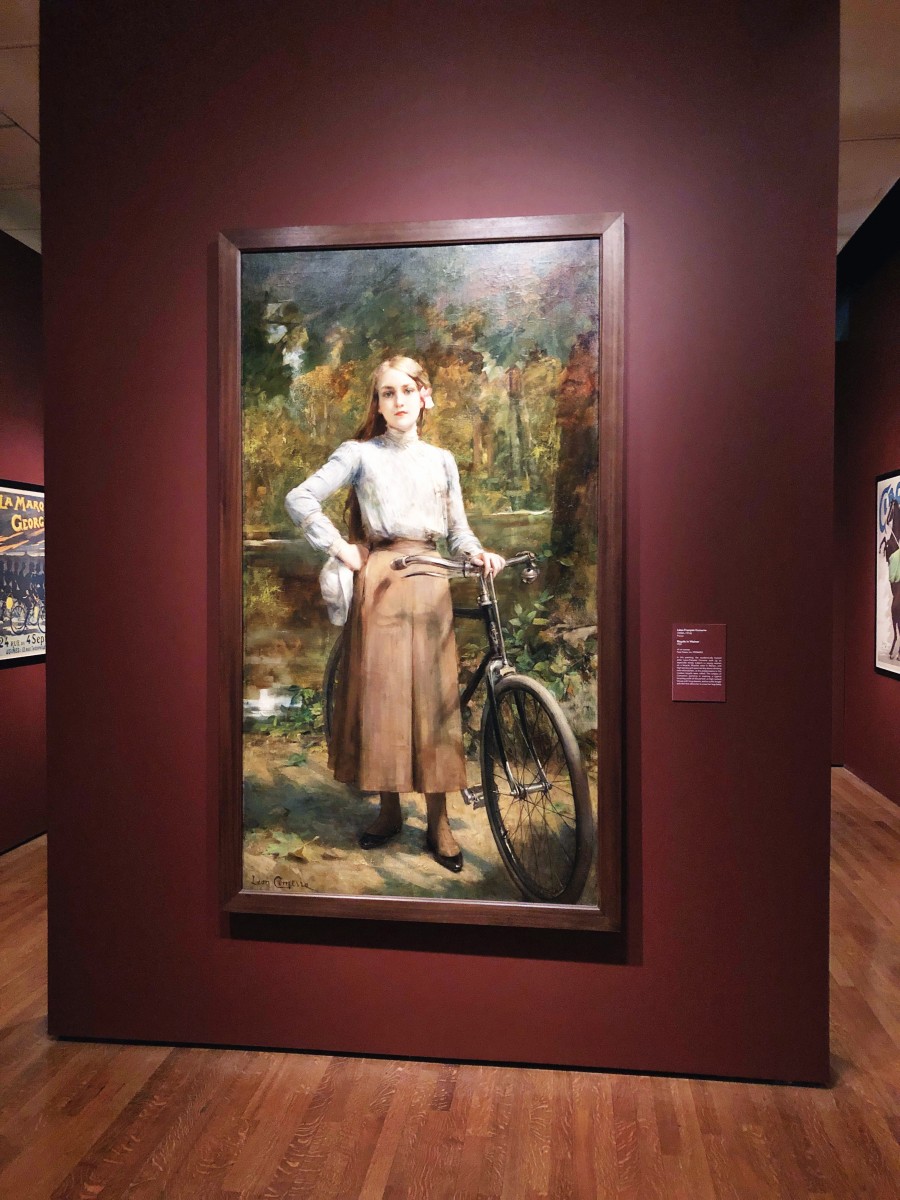 7. Take a walking tour of the city
Walking tours are such a great way to get to know an area, and Cincinnati has a lot of them. I recommend the Cincinnati Food Tour where you will get to try a wide array of Cincinnati favorites, and the Under the Market Tour where you go underground and see the tunnels used for brewing beer back in the day.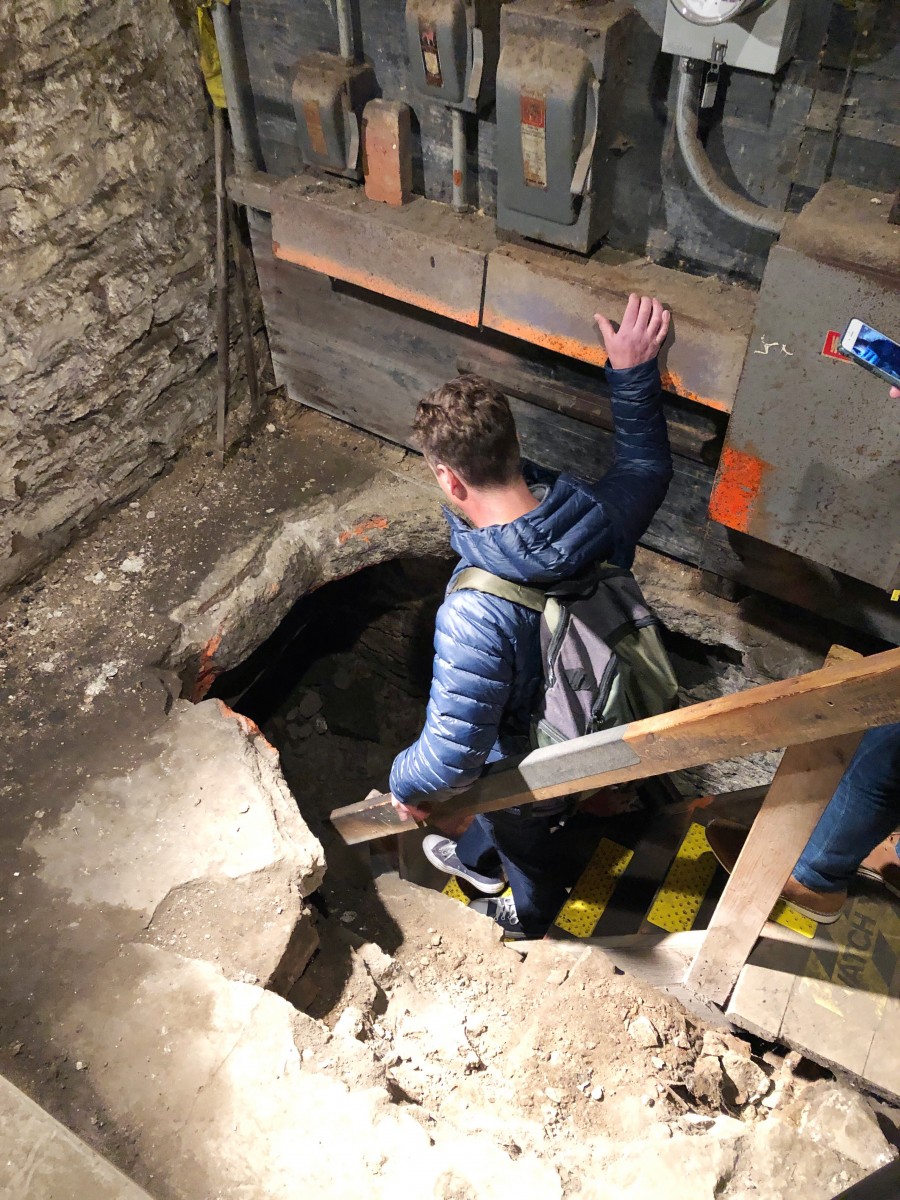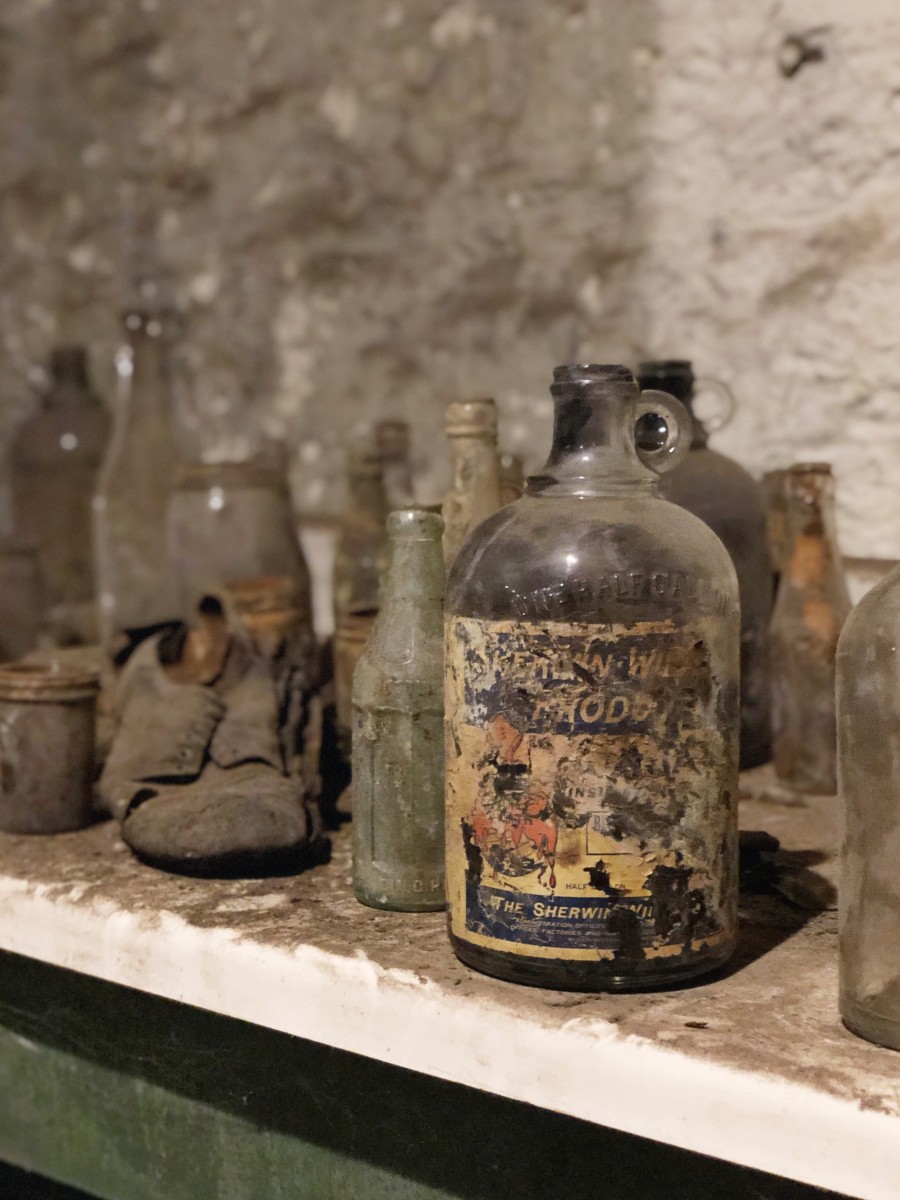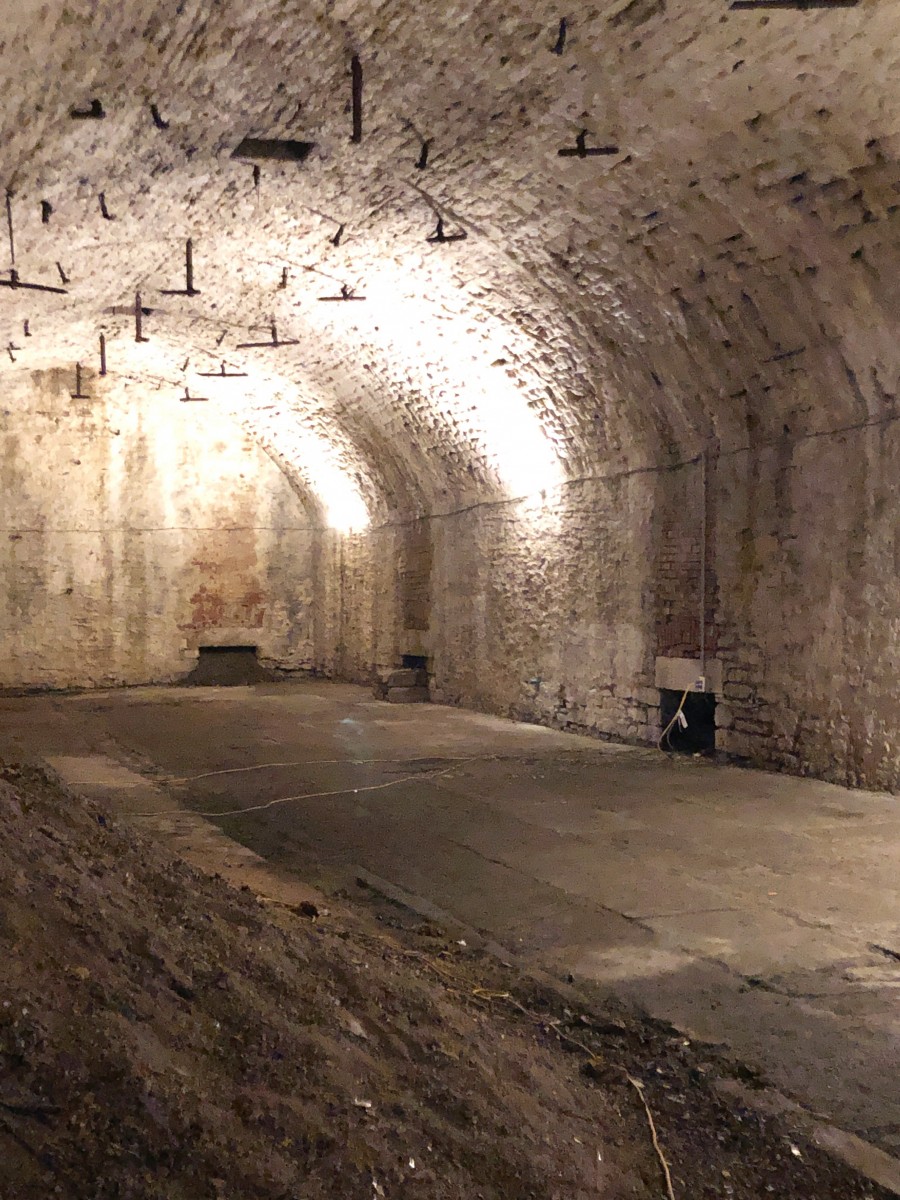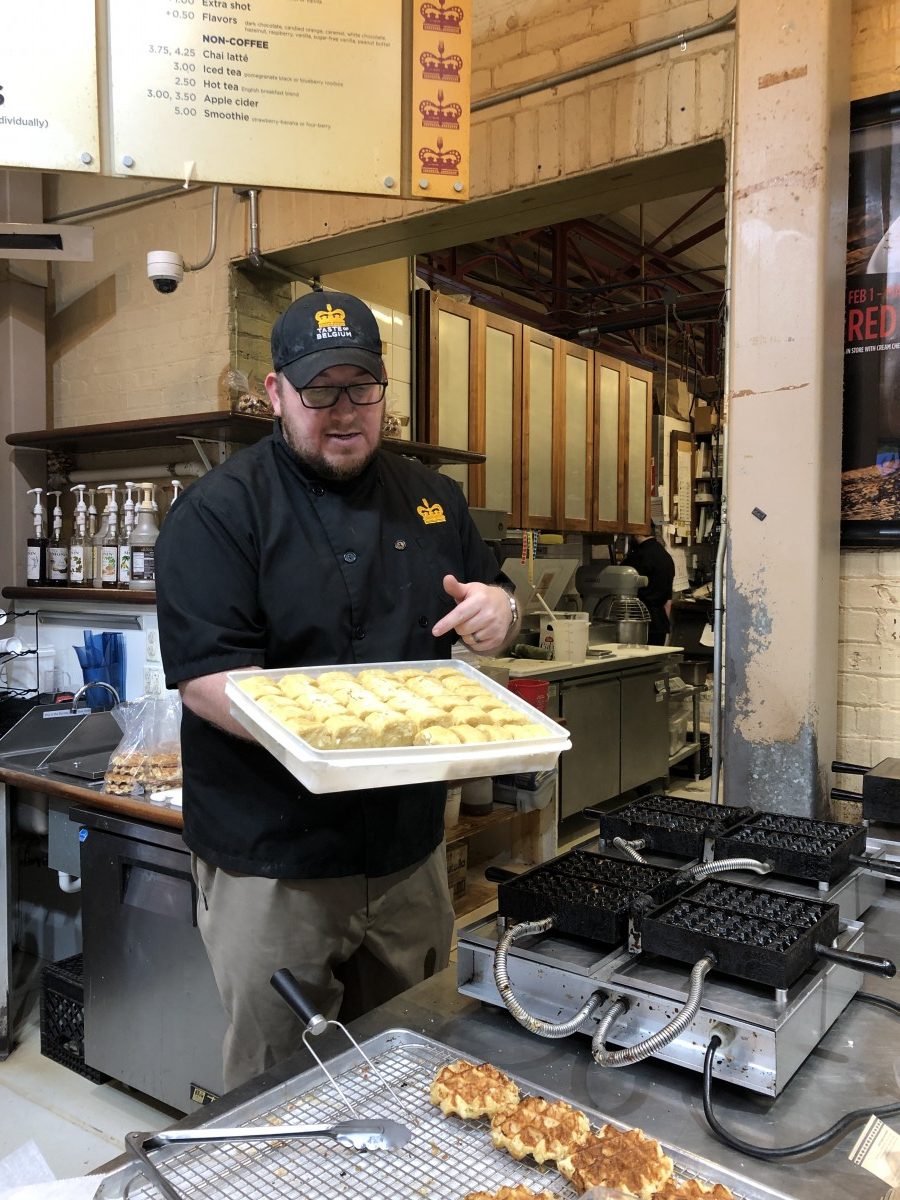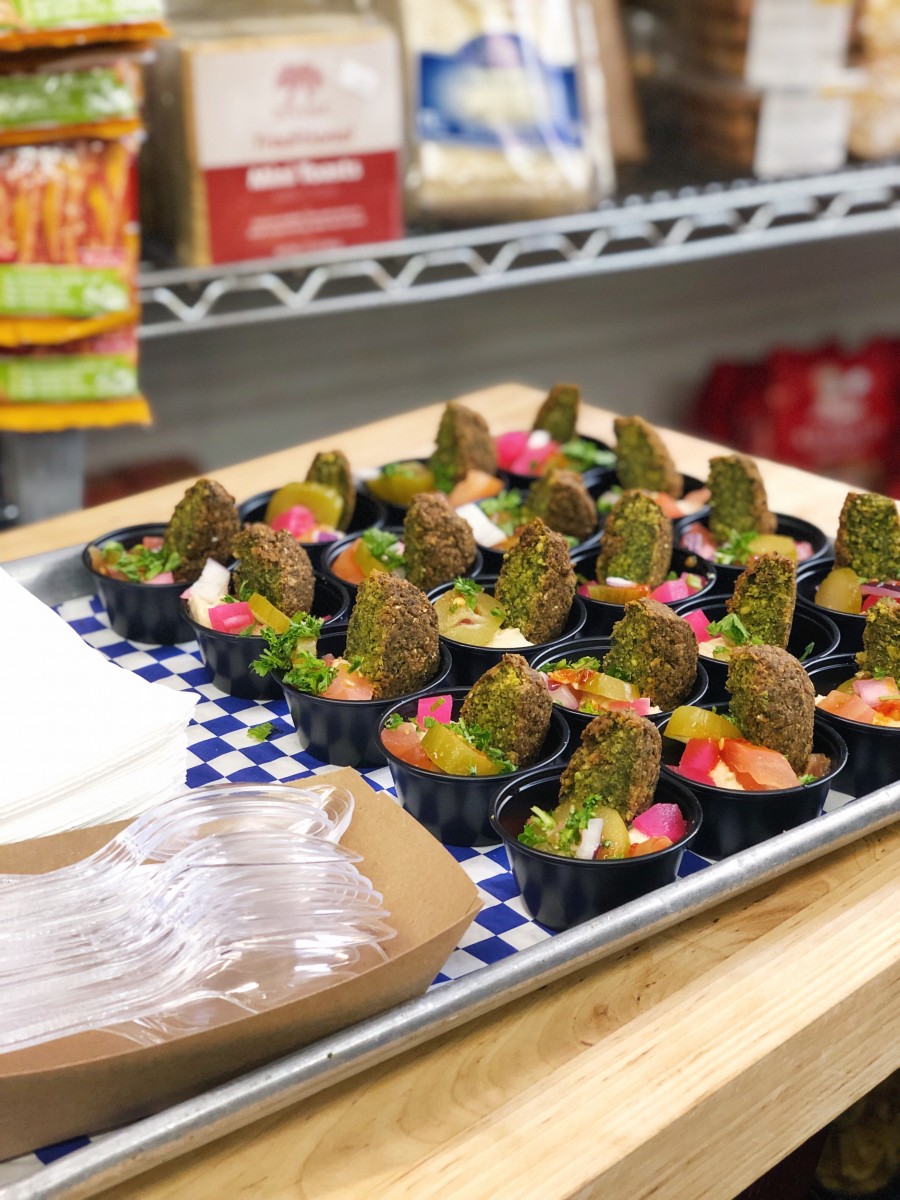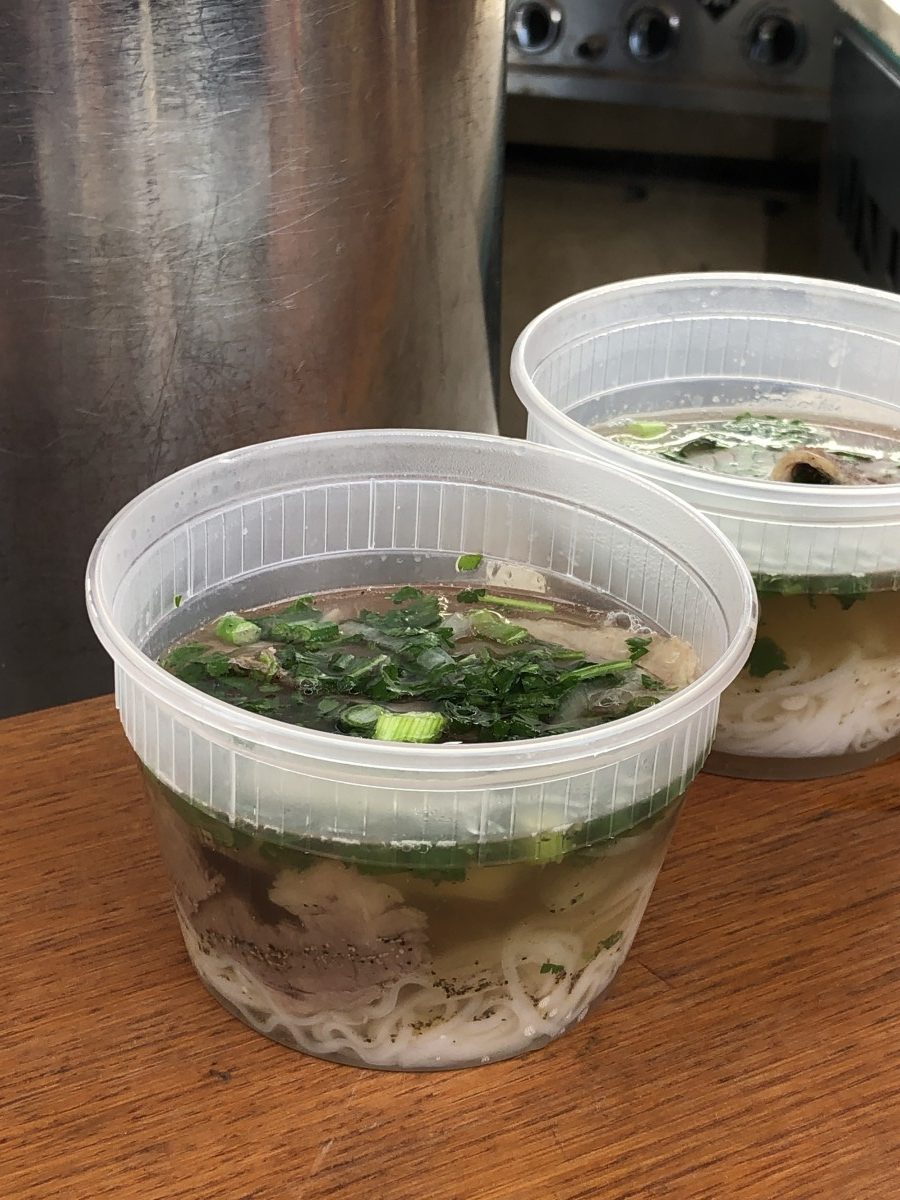 8. Head over to Kentucky
Cincinnati is right on the border between Ohio and Kentucky. To me, you truly can't experience all of Cincinnati without hopping over the border to visit Covington and Newport. It's a five minute drive over the beautiful Roebling Suspension Bridge, which was actually the model for the Brooklyn Bridge. When you get hungry in Kentucky try the biscuit at Coppin's and the moonshine at Sugar Whiskey Sis in Covington. You will thank me later.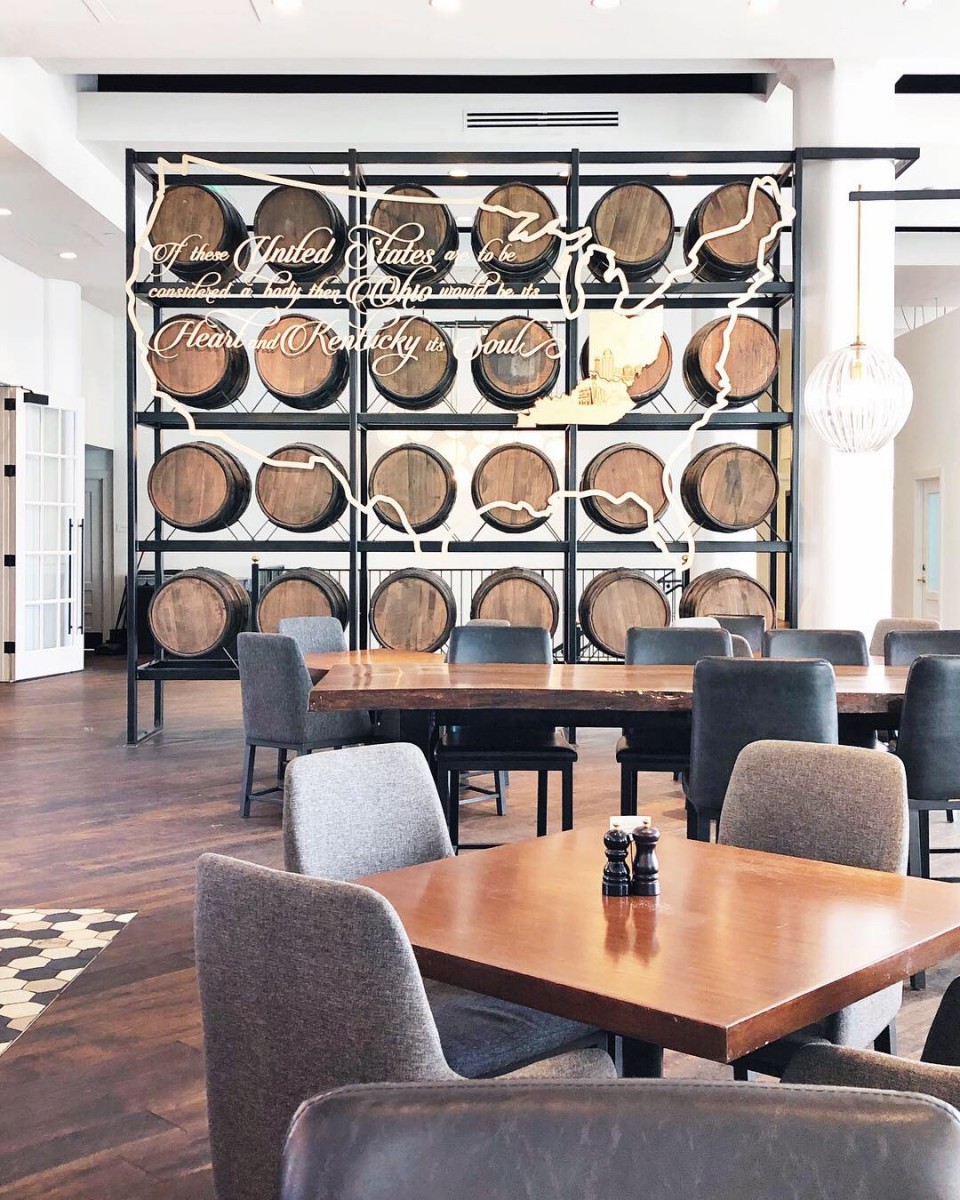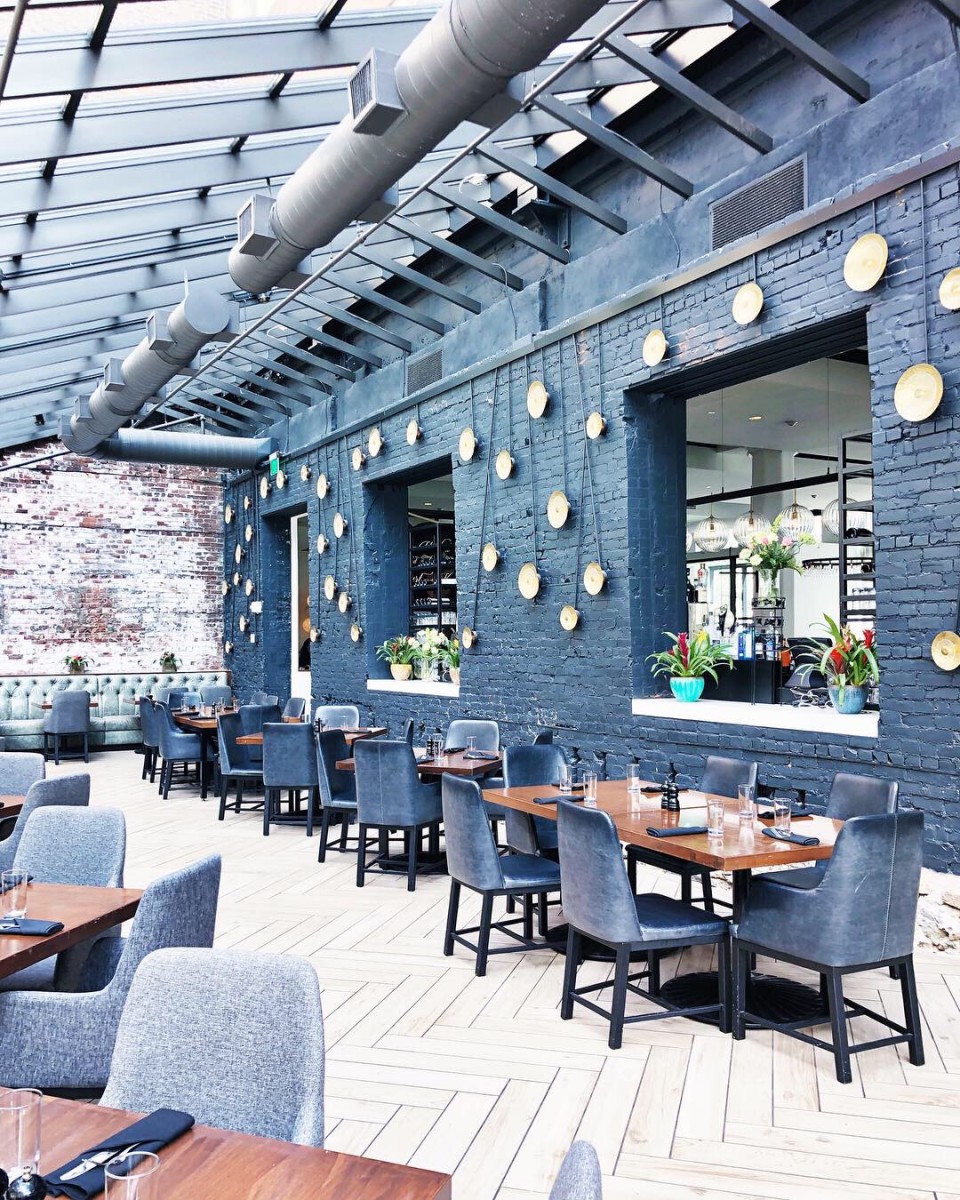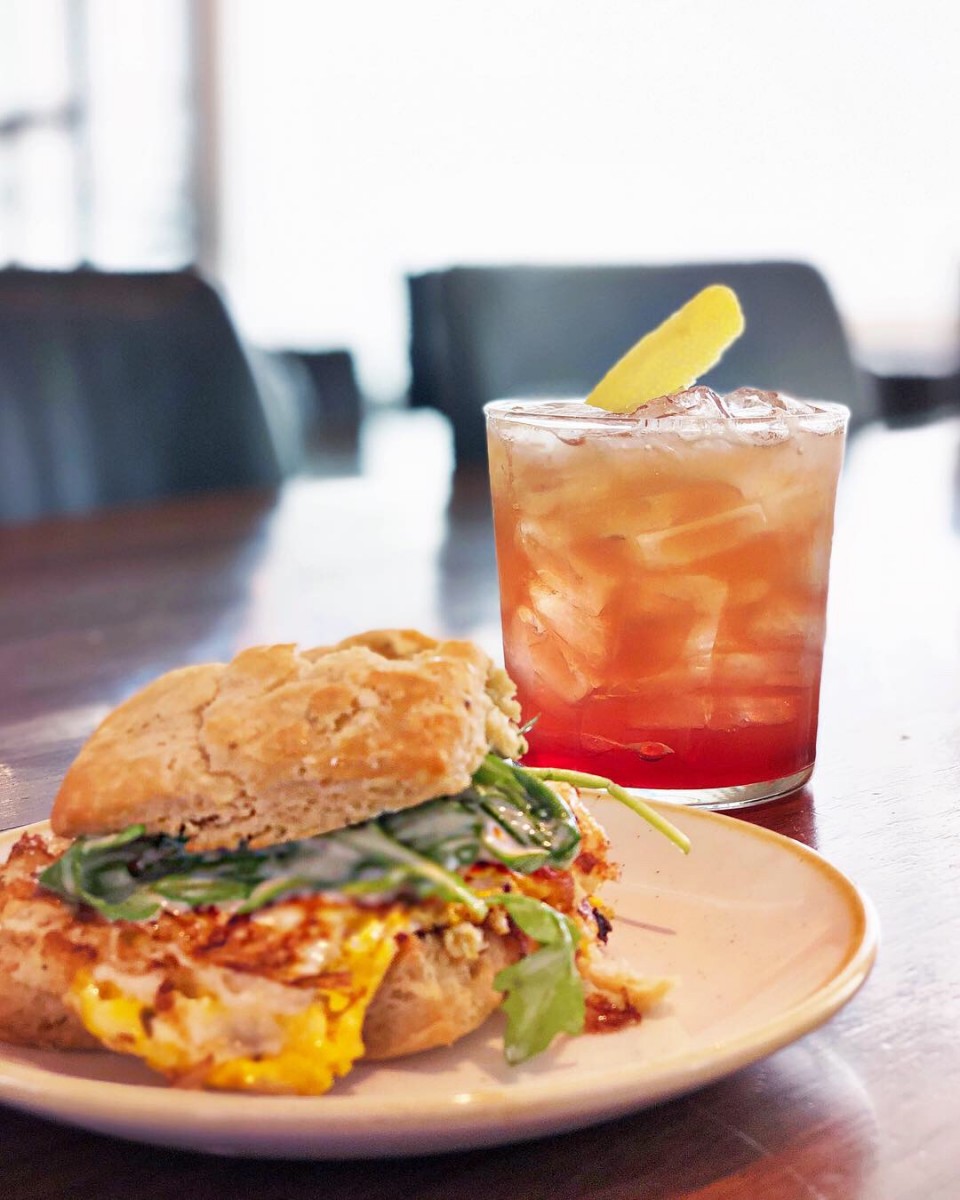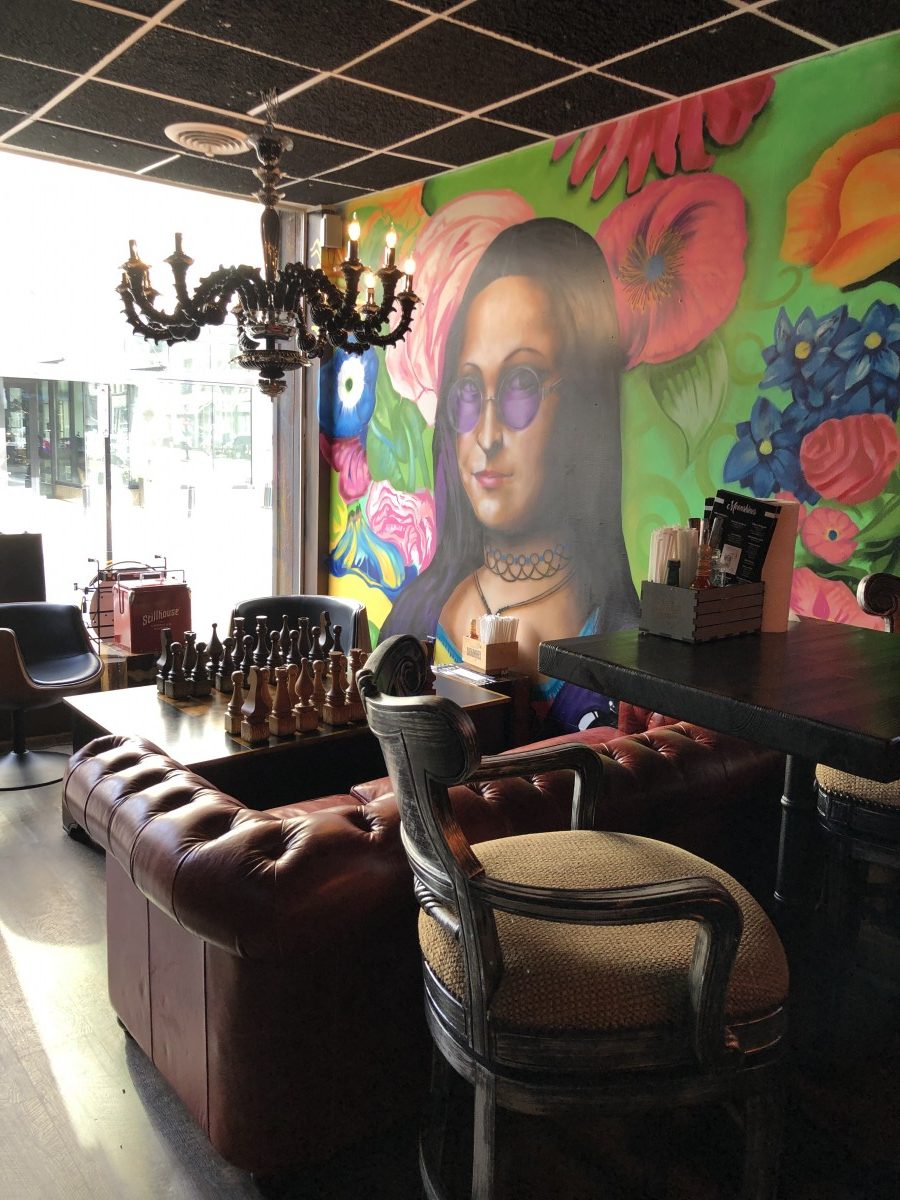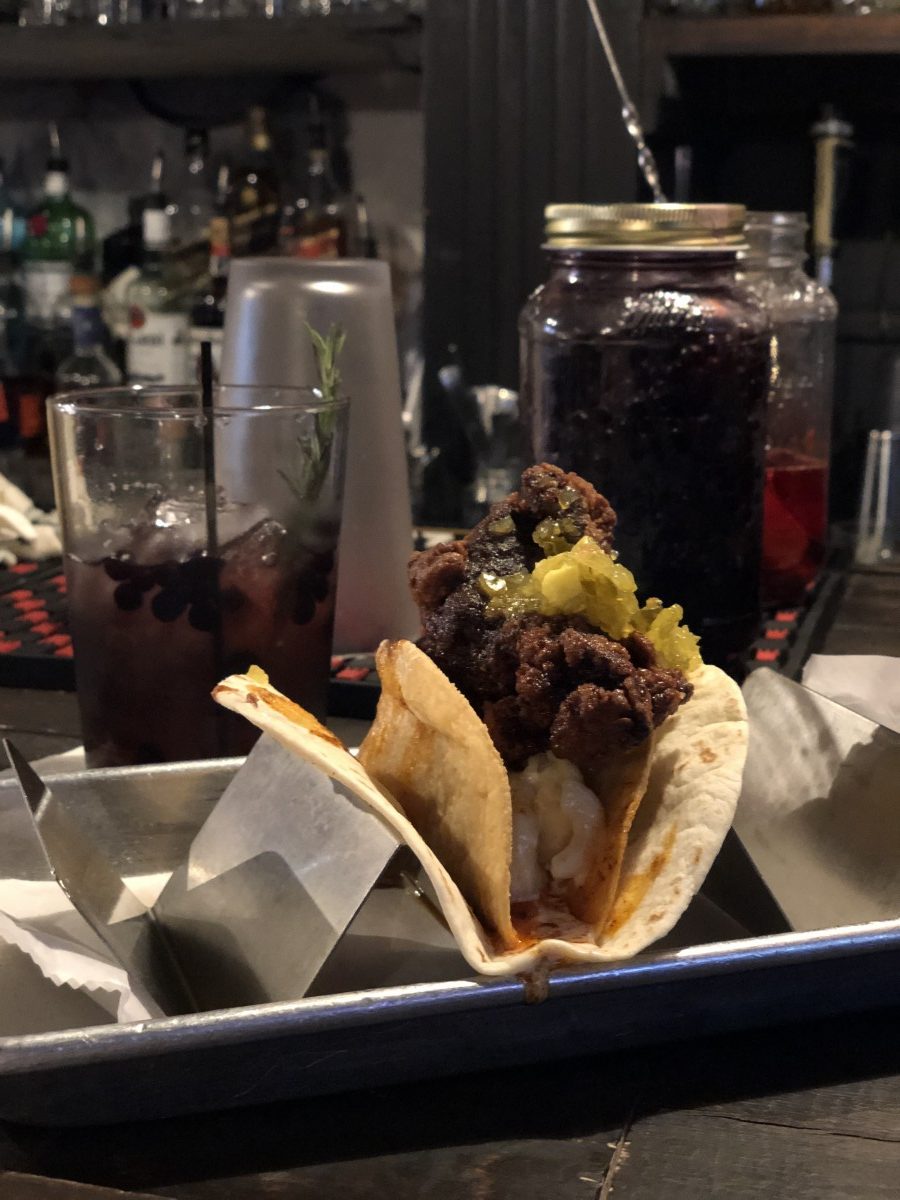 9. Tour a bourbon distillery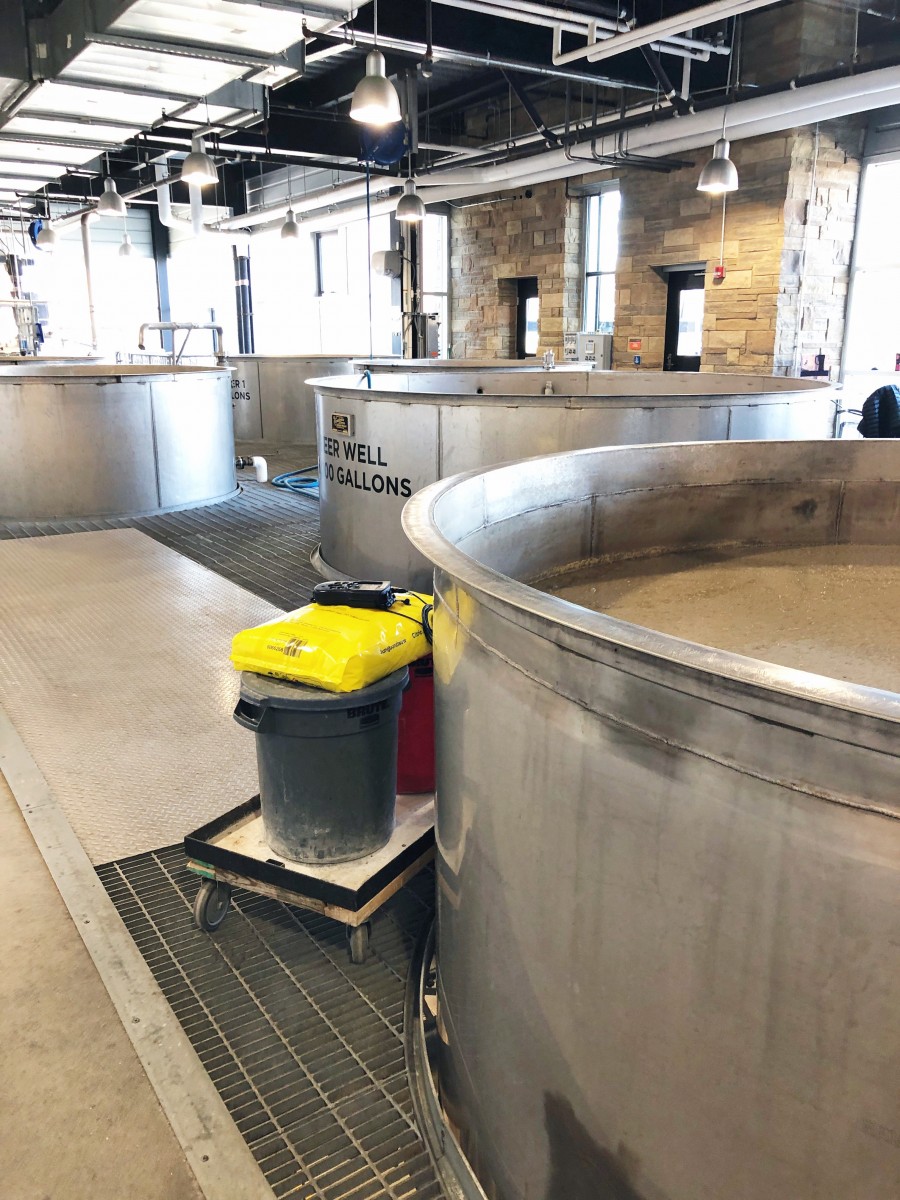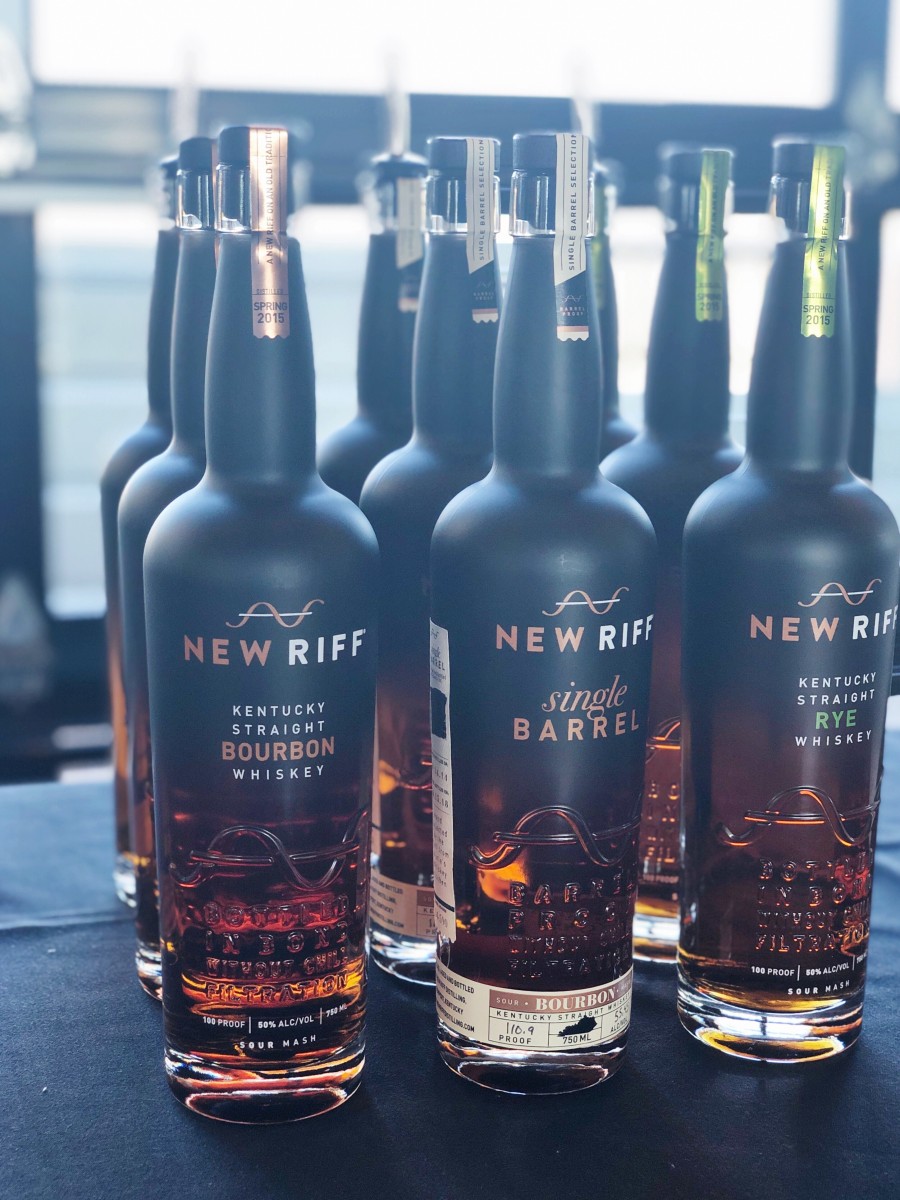 You are in a prime bourbon location. Do yourself a favor and check out one of the Northern-most stops on The B-Line bourbon tour, New Riff Distilling.
New Riff Distilling is a Newport distillery that is less than five years old, but already making a big name for themselves. They entered the San Francisco World Spirits Competition for the first time this year with four entries. All four entries won the highest award of Double Gold. They are bottled in bond and taste fan freaking tasting. They have a tasting room at their location and also offer tours so you can see how bourbon is made. (With discounts afterwards for purchases you make at their shop!) I so regretted not bringing a checked back on my trip!
10. Visit a private library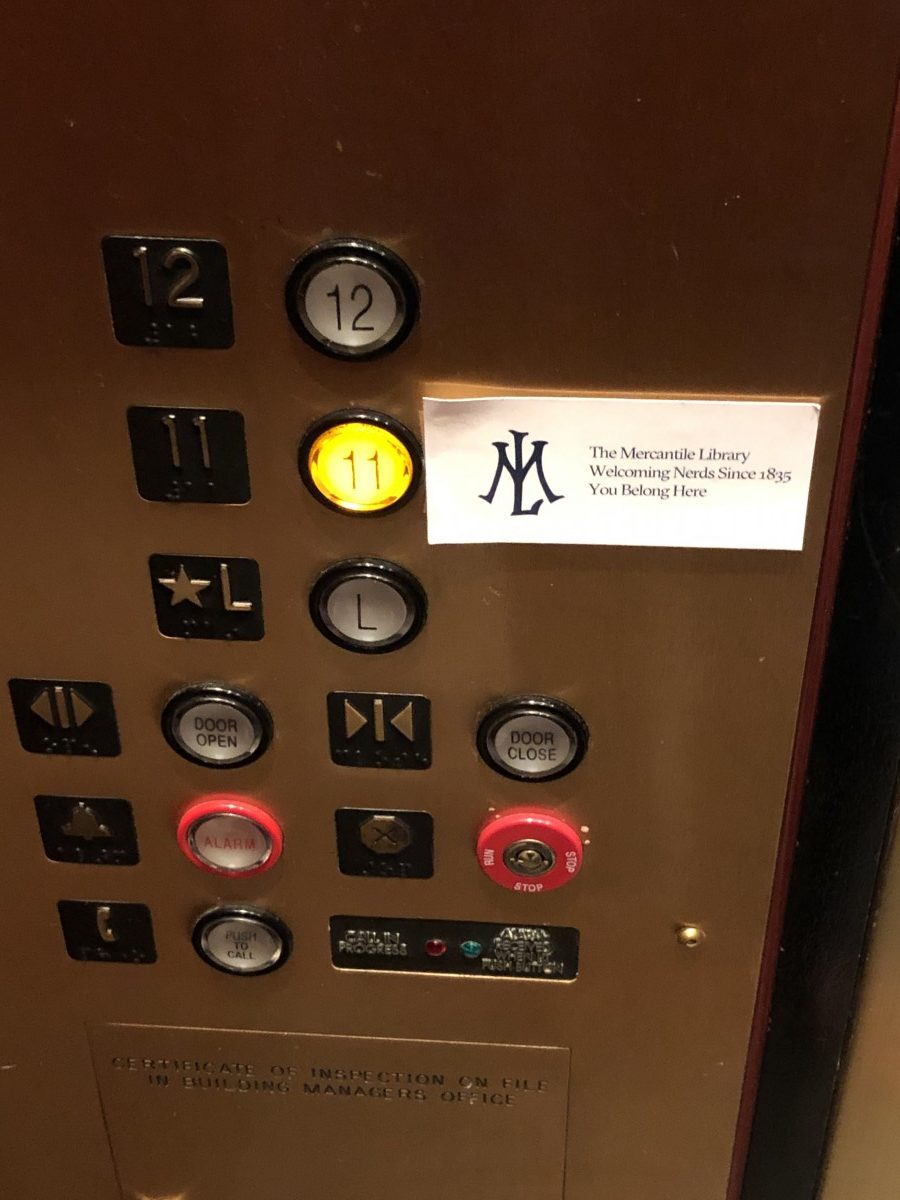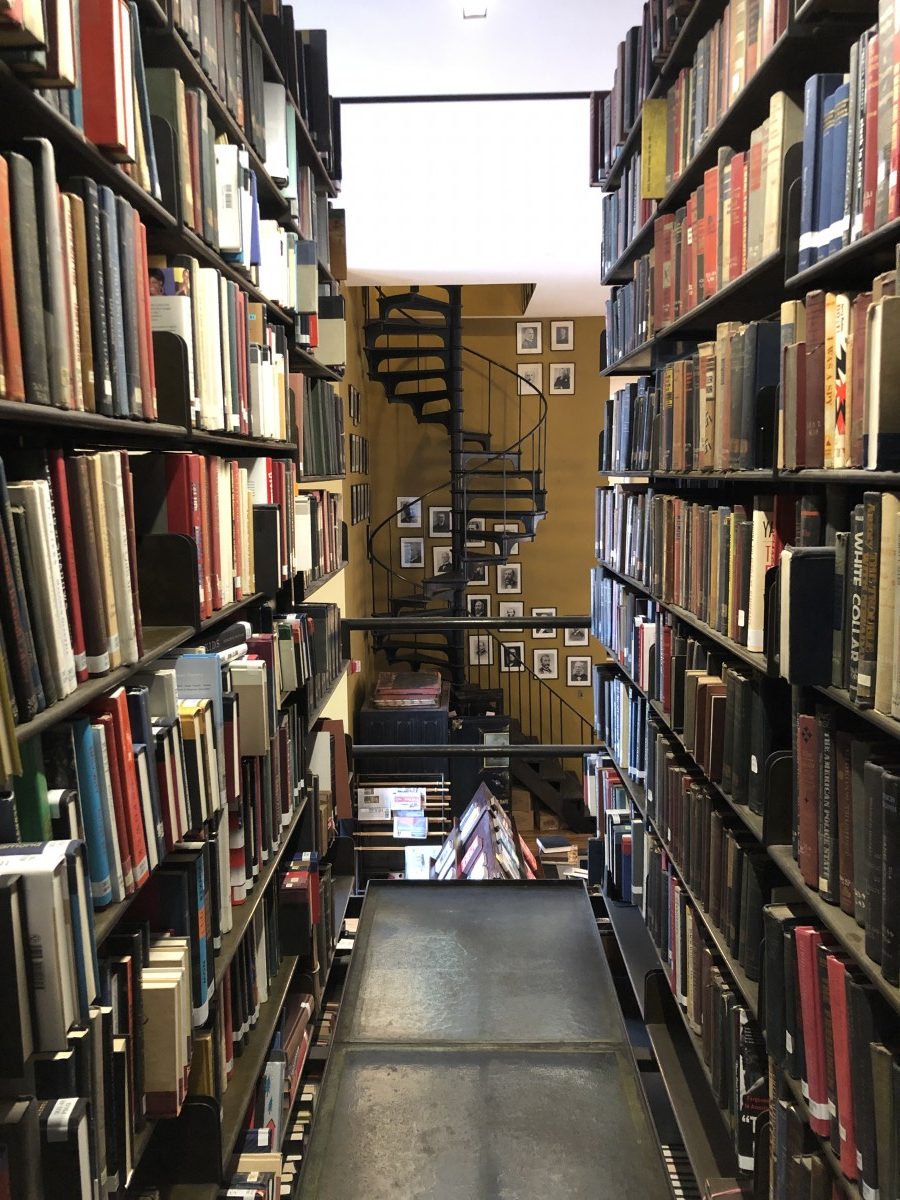 Fun fact, I didn't even know private libraries existed! I was walking by a beautiful building and stopped to ask security what was inside. She let me know about the Mercantile Library inside, so I decided to check it out. It's a fun little stop for fellow bookworms.
11. Go mural hunting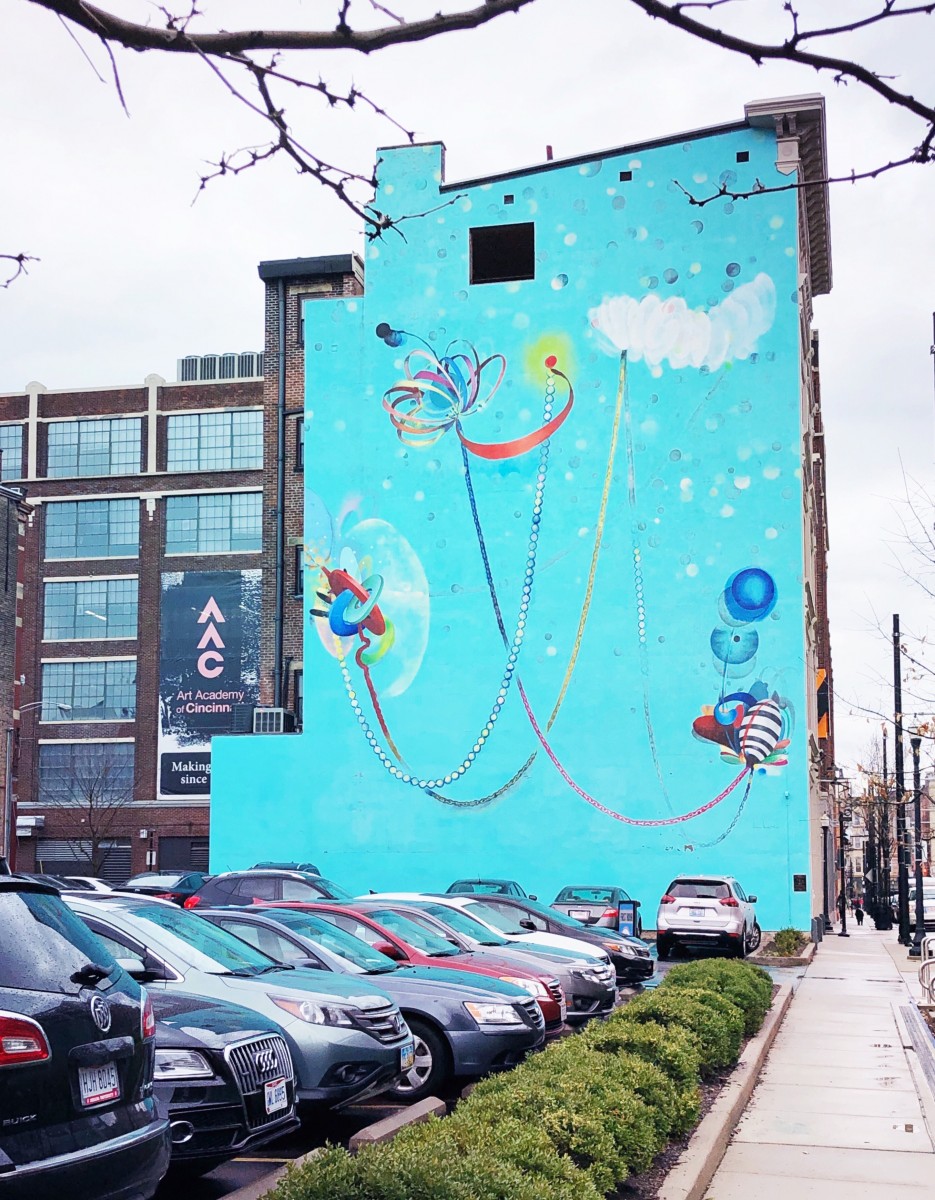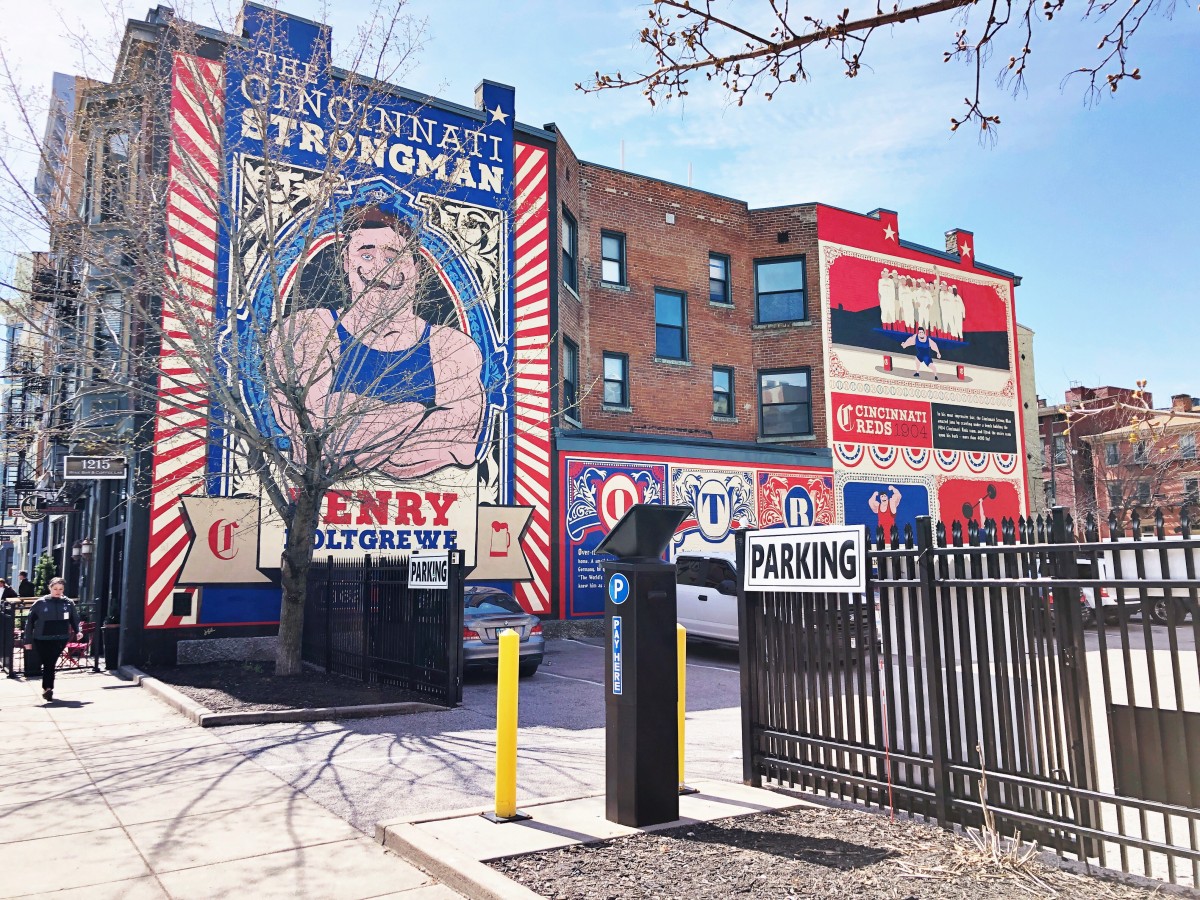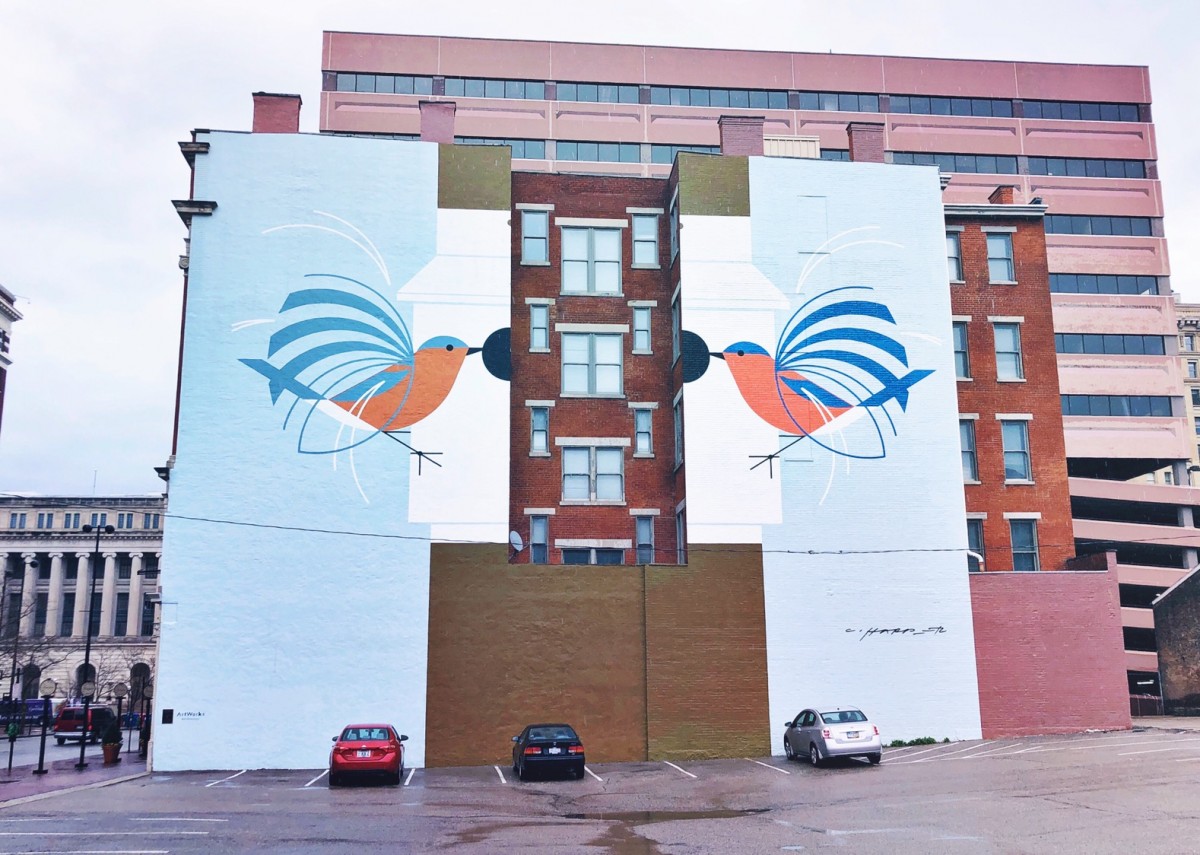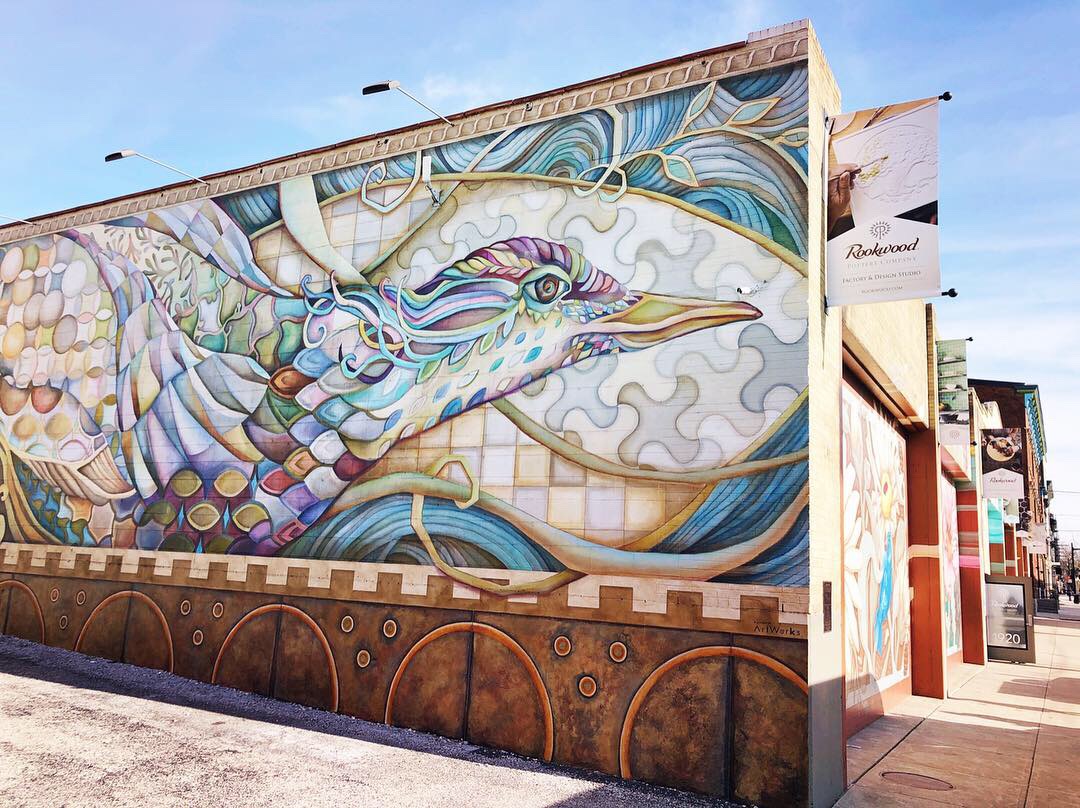 Downtown Cincinnati has so many good murals. Head on out for a walk on a beautiful day and see how many you can find!
Questions of the Day: Have you been to Cincinnati? Are you a bourbon fan? What's your favorite thing to do when you travel? Which of these must-dos is top of your list?
Thanks to Cincinnati Experience for sponsoring this post!