After a long vacation (that involved a whole lot of pasta) I came home eager to get back to my regular workouts. I feel my best when I've got a good exercise routine going. It's amazing what a good sweat session does for both my body and my mind.
While every bit of me is excited to go back to the gym after extended time away, there's always a part of me that's nervous. Getting back into an exercise routine is hard. Your mind remembers what your last workout was like, but your body isn't likely to perform that same way after prolonged periods of carbs, cheese, and all the Aperol Spritzs. (Just me?)
While it's never fun to take a step back in your fitness progress, fluctuations are a fact of life. And the most important thing is that you get back to business.
Whenever I need a little extra motivation in the workout department, workout clothes are my go-to treat. They make me feel good about myself walking into the gym which is more likely to actually get my butt into the gym.
Adidas new releases are absolutely killing it right now. I love their workout clothes for their functionality and their quality. These pieces are all that and incredibly cute to boot!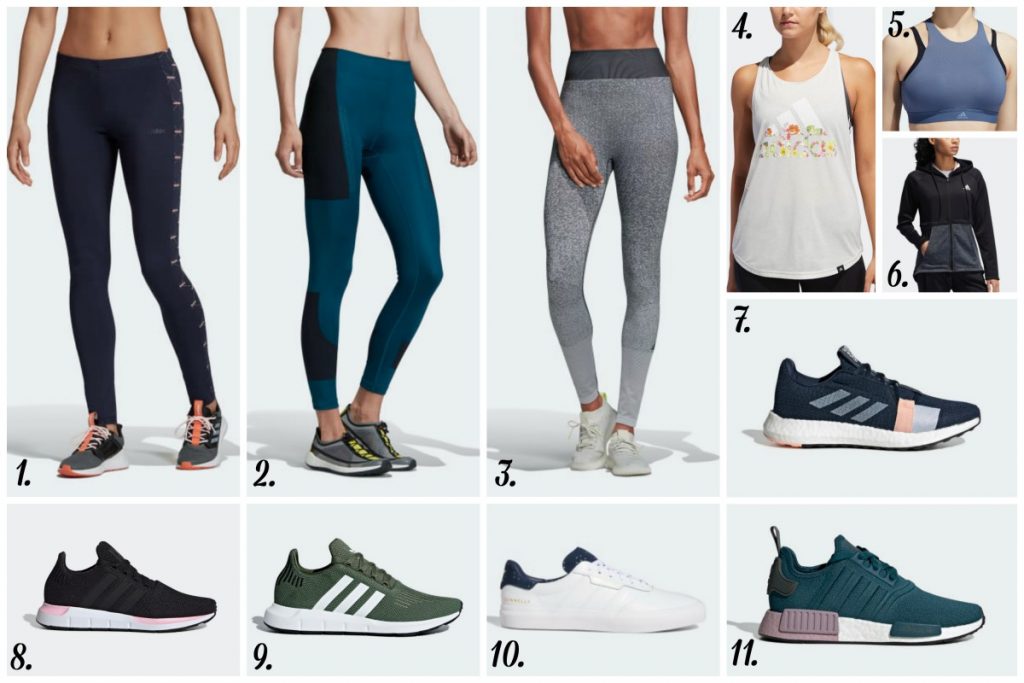 1 | 2 | 3 | 4 | 5 | 6 | 7 | 8 | 9 | 10 | 11
Questions of the Day: How do you motivate yourself to get back to the gym after time away? Are you a fan of adidas? Are you loving any of the pieces I shared?
 This post is sponsored by adidas, all opinions are my own.