Have you guys heard of Duck Syndrome? Even if you're not familiar with the term you're likely familiar with the sentiment every time you scroll through Instagram and see a photo of a girl living a fabulous life with the hashtag #Blessed or #LuckyGirl. She's having so much fun, her life is so easy, and you are so jealous.
The Atlantic describes Duck Syndrome as, "On social media, we all want to be seen as ducks, a term researchers at Stanford University came up with to convey how, like the animal, young women want to be seen as gliding serenely along, but in fact under the surface are paddling ferociously."
C'est Christine just wrote a great blog post on this topic where she shares her own battle with Duck Syndrome and the pressure she feels to act like her life is all effortless luck.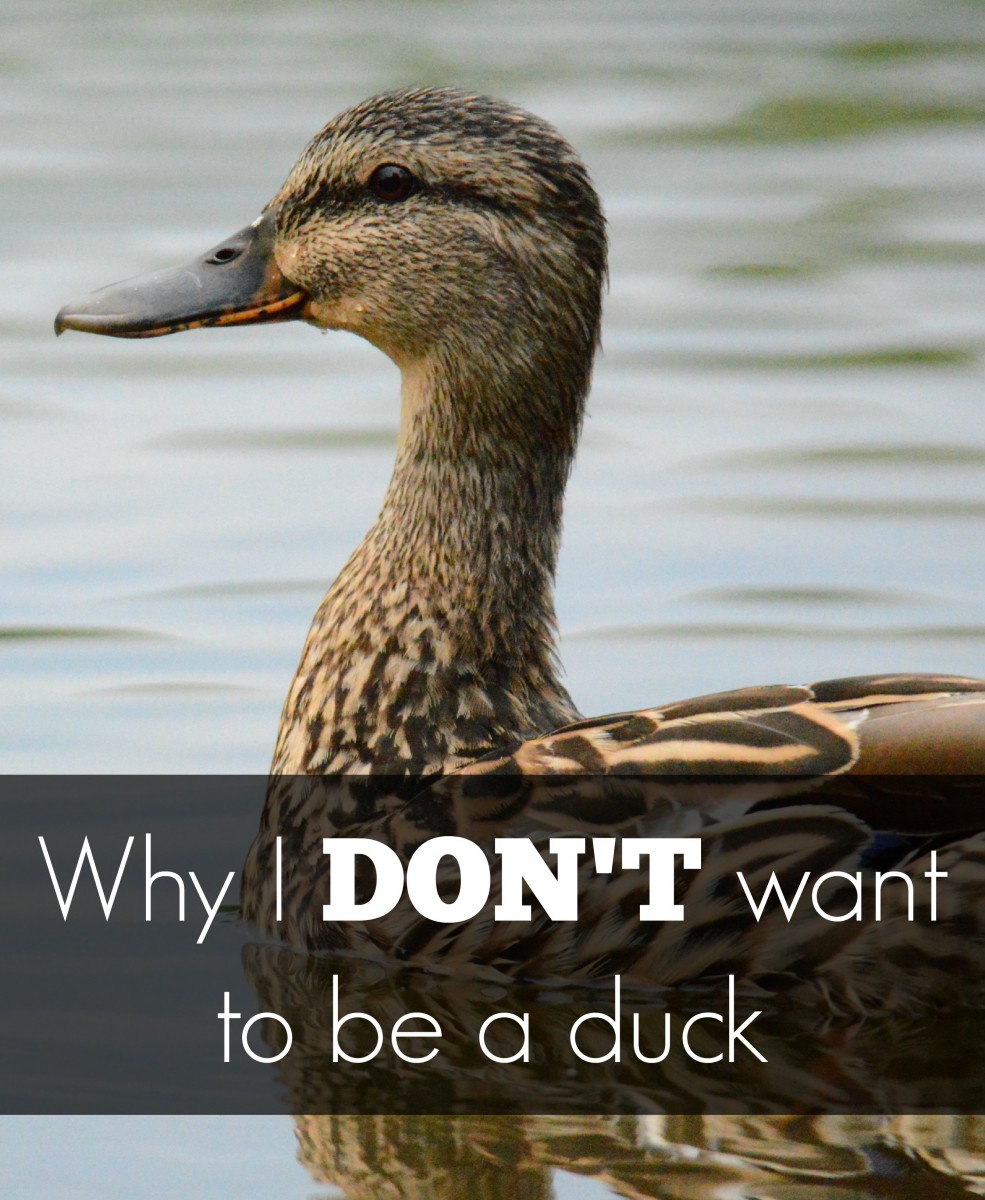 I find this topic absolutely fascinating as I think it's a struggle unique to women. A lot of us struggle with the ability to accept compliments and feel deserving of praise. This leads to us acting like the good things in our life just fell into our laps and we have luck to thank for our successes.
While everyone has luck to thank at some point in their life (and socioeconomic factors give some of us more luck than others), luck is not the largest contributing factor to any of our success. And chalking your life up to luck devalues your accomplishments because no one respects luck. I'm an incredibly lucky person but I'm an even harder worker.
Luck doesn't take your love life into your own hands and sign up for OkCupid. Luck doesn't bounce back after getting fired from a job. Luck doesn't reach out over and over and over again to develop connections and build your network. Luck doesn't show up day after day to do the work even when you're unsure what the outcome will be.
Luck sits back and enjoys the ride, and without hard work that ride is usually going nowhere.
When I scroll through Instagram and see pictures with hashtags like #blessed and #luckygirl I think, why her and not me? It promotes comparison and jealously. It's amazing how different a reaction I get when when I see a picture of a success with hashtags like #hustle and #girlboss. Instead of comparing I cheer. Instead of feeling sorry for myself I feel inspired. If she can do it so can I!
I don't want to be a duck because I want people to know how hard I'm working. My successes have not come easy, and neither have yours. Duck Syndrome fosters unrealistic expectations for success and devalues the hard work we're all doing. How different would the world be if instead of praising luck we praised hustle? How different would our relationships be if we recognized we're all imperfect human beings that face obstacles and struggles?
Questions of the Day: Do you struggle with Duck Syndrome? What is a success in your life you're proud of how hard you had to work to achieve?