Follow along on the fun while I'm in Mexico!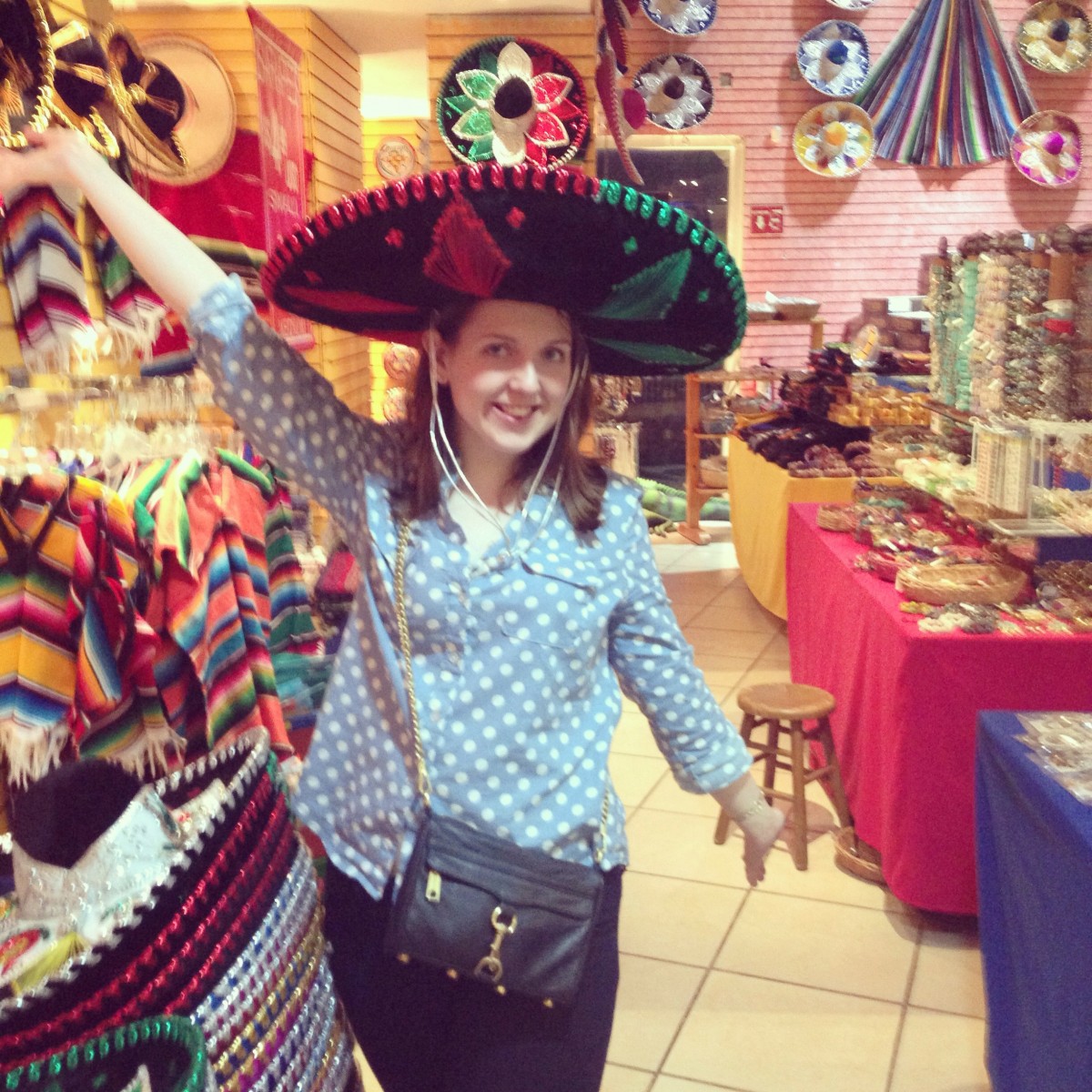 I'll be Tweeting and Instagramming my adventures throughout the week! This is a picture from last year's Mexico trip but hopefully there are more silly sombrero shots to come!
See you Friday with a new Friday 5 post!
Questions of the Day: Have you been to Mexico? Do you take silly vacation pictures? Do you prefer Twitter or Instagram?