Hey guys! This weekend I made a trip to one of my favorite stores and I thought I would do a little what's in my bag post.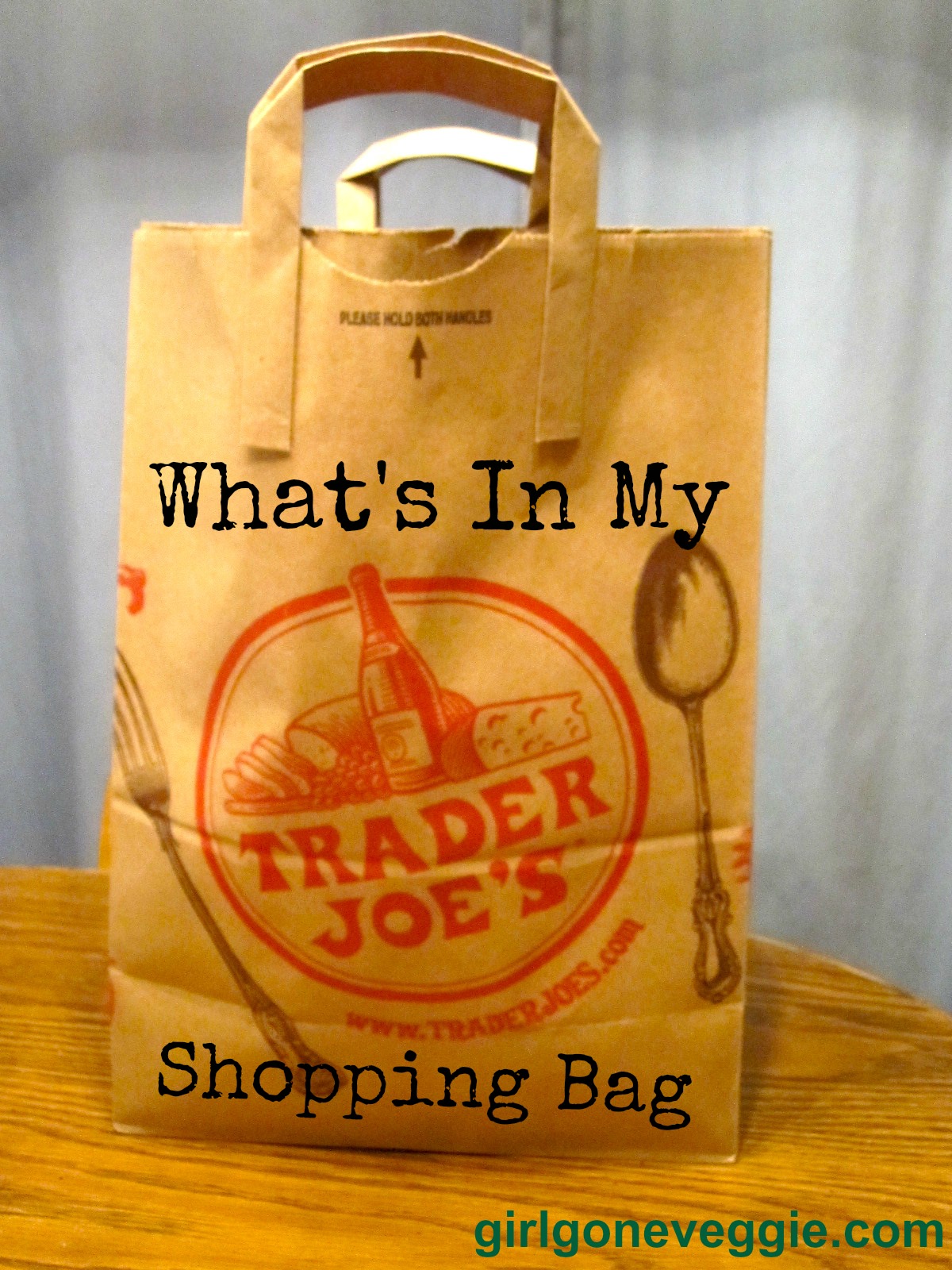 My Trader Joe's bag! 😀
Lily introduced me to lentil Crunchy Curls. Omg are they delicious. This is going to be a really weird description but they taste like Cheetos without the cheese. haha I'm kind of addicted.
I tried these Powerberries last winter and love them. They're basically a fruit chew covered in dark chocolate. They're so tasty.
I am in love with these Reduced Guilt Tortilla Chips. I eat baked chips because they're so much better for you than fried chips but I love fried chips. These taste like the fried chips but with 40% less fat. I think a big reason is because they use rice to help give the chips some crunch. They're my favorite tortilla chips.
I love Farro. Packed with protein and fiber I've been loving cooking this up and serving it with some spinach and goat cheese for dinner.
I don't know what happened to me but I used to hate mushrooms and now I love them. These Mushroom Raviolis are delicious. This is going to sound strange but they taste delicious with potatoes. 😀
I love hummus. Trader Joe's has a huge assortment of hummus and bean dips. This Cilantro and Jalapeno Hummus had a sign next to it that said it won an award for best hummus in a magazine. Me being curious, I wanted to try it but was worried it was spicy. I can't handle hot stuff. I asked an employee if it was spicy, and they didn't know so they took me over to the food sample lady. She said she wasn't sure either but she'd love for us to find out. She opened it right there on the spot for me, got me a chip and had me sample it. It was absolutely delicious and I was so impressed by their service, I picked up a hummus. I've been enjoying it on the reduced guilt tortilla chips.
Oh Goat Cheese Medallions. Trader Joe's is so smart, I love these serving size packs for when I have a cheese craving. (Which is basically like all the time.)  They're also perfect for a snack on the go. Next on my list to try is the brie serving packs.
I LOVE cookie butter. If you haven't tried making a cookie butter smoothie I highly recommend it. When Trader Joe's debuted their crunchy cookie butter I was so excited to try it. I love it and how it has little mashed up cookie bits in it. My favorite is still the smooth cookie butter but they're both amazing. Either is a good choice. 😀
Question of the Day: What are your favorite items from Trader Joe's? Do you buy the same items over and over or do you like to try new foods?