Happy Monday! I hope you had a great weekend and that you have an even better week ahead of you. My weekend was jam-packed! As you're reading this I'm either in the air to California, or already there. I have a fun week in Carmel, California that I am so excited for. I can't wait to tell you all about it! In the meantime, here's what I was up to this weekend. Don't forget to link up to your weekend snapshots at the bottom of this post!
A Christmas Carol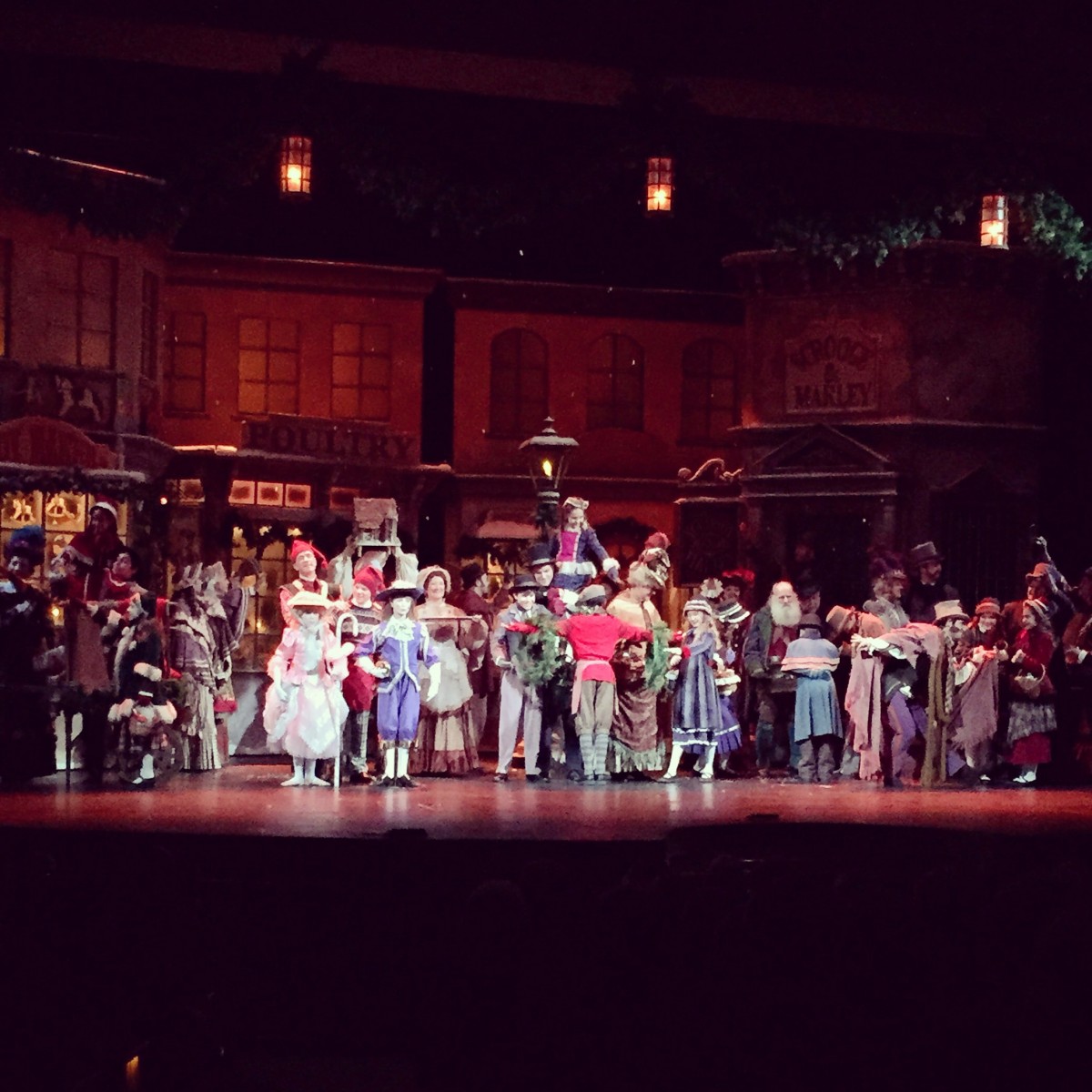 Hannah, Joanna, Jordan, and I got together to experience an Omaha tradition. The Omaha Community Playhouse's A Christmas Carol is known for being spectacular. It's an Omaha tradition to see it annually. This was my first time seeing it and I was blown away. The quality of the show was incredible, and the actor who played Scrooge could tour professionally he was so good. I definitely teared up at the end, and can't wait to see it next year with Josh.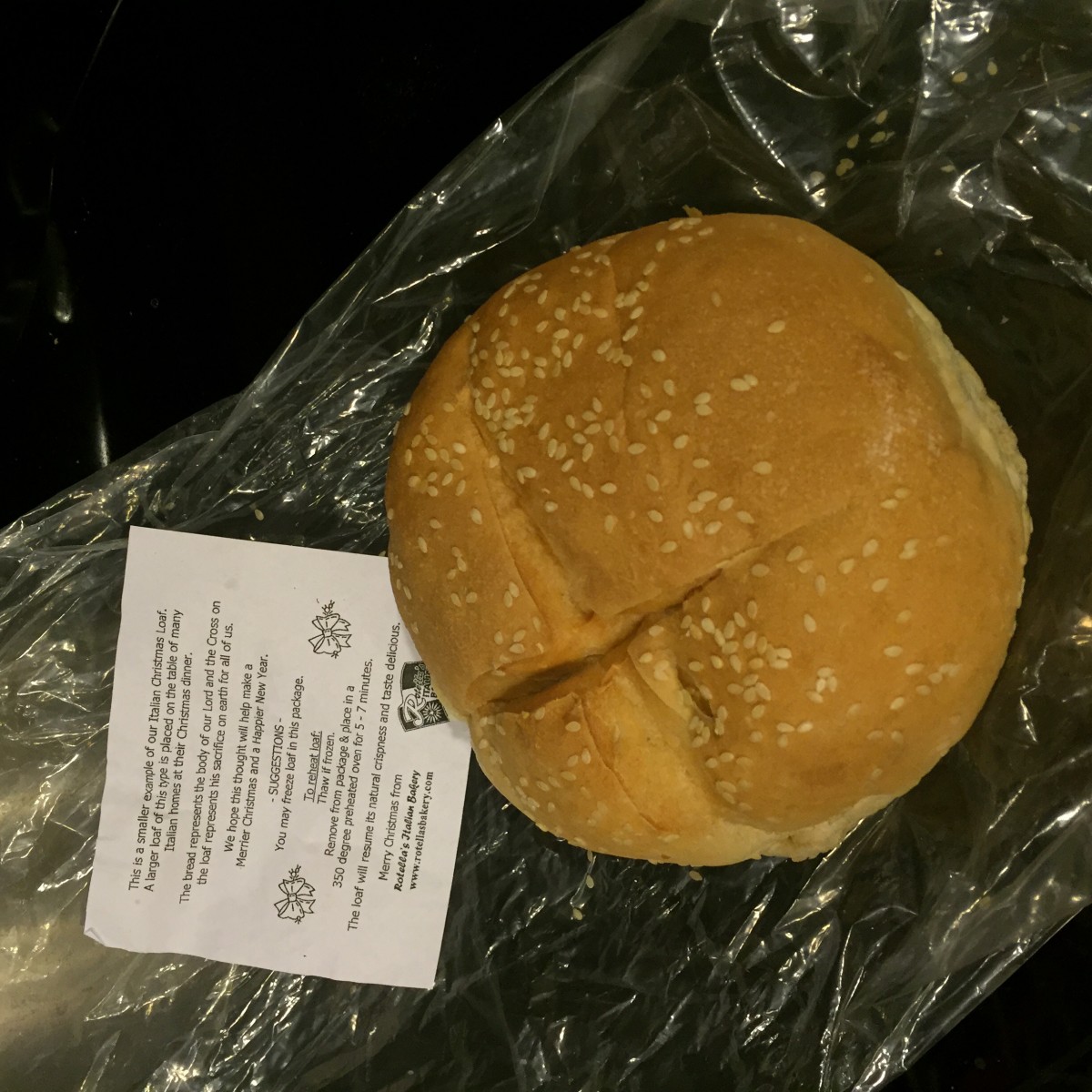 As we were leaving we were gifted a loaf of Italian Christmas bread. It looked like a big hamburger to me. I thought it was really sweet that they handed out food at the end. Any event that feeds you automatically gets two thumbs up from me! 😀
Kitchen Table Goodness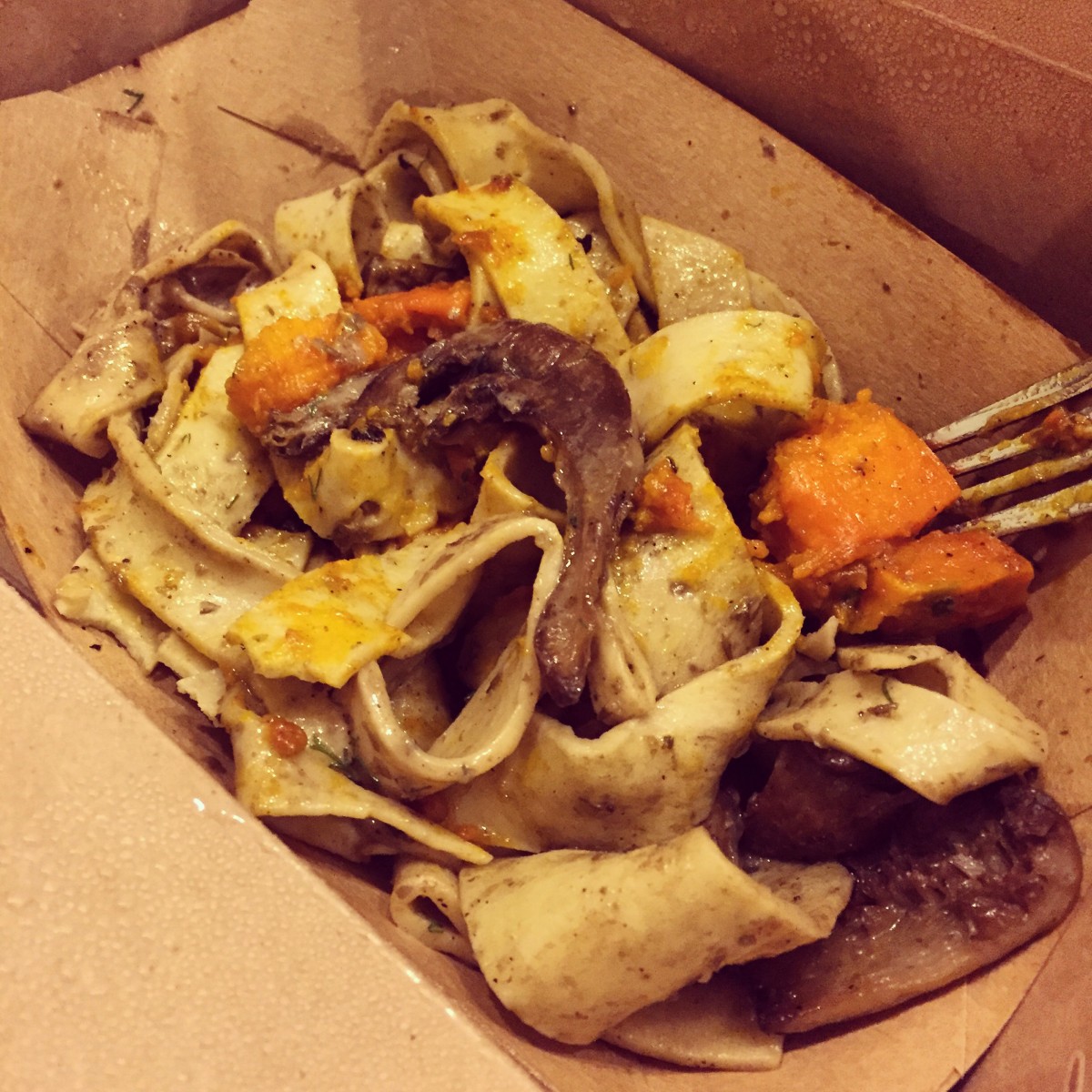 Mushroom stroganoff with kabocha squash from Kitchen Table. This was so good.
Circus of the Senses
This past weekend Josh and I went to one of the most unique events I have ever been too. Hosted by the Bemis Center artist in resident, Circus of the Senses was just that, an event for all of your senses. Though I was not alive in the 60's I imagine this is what parties were like back then.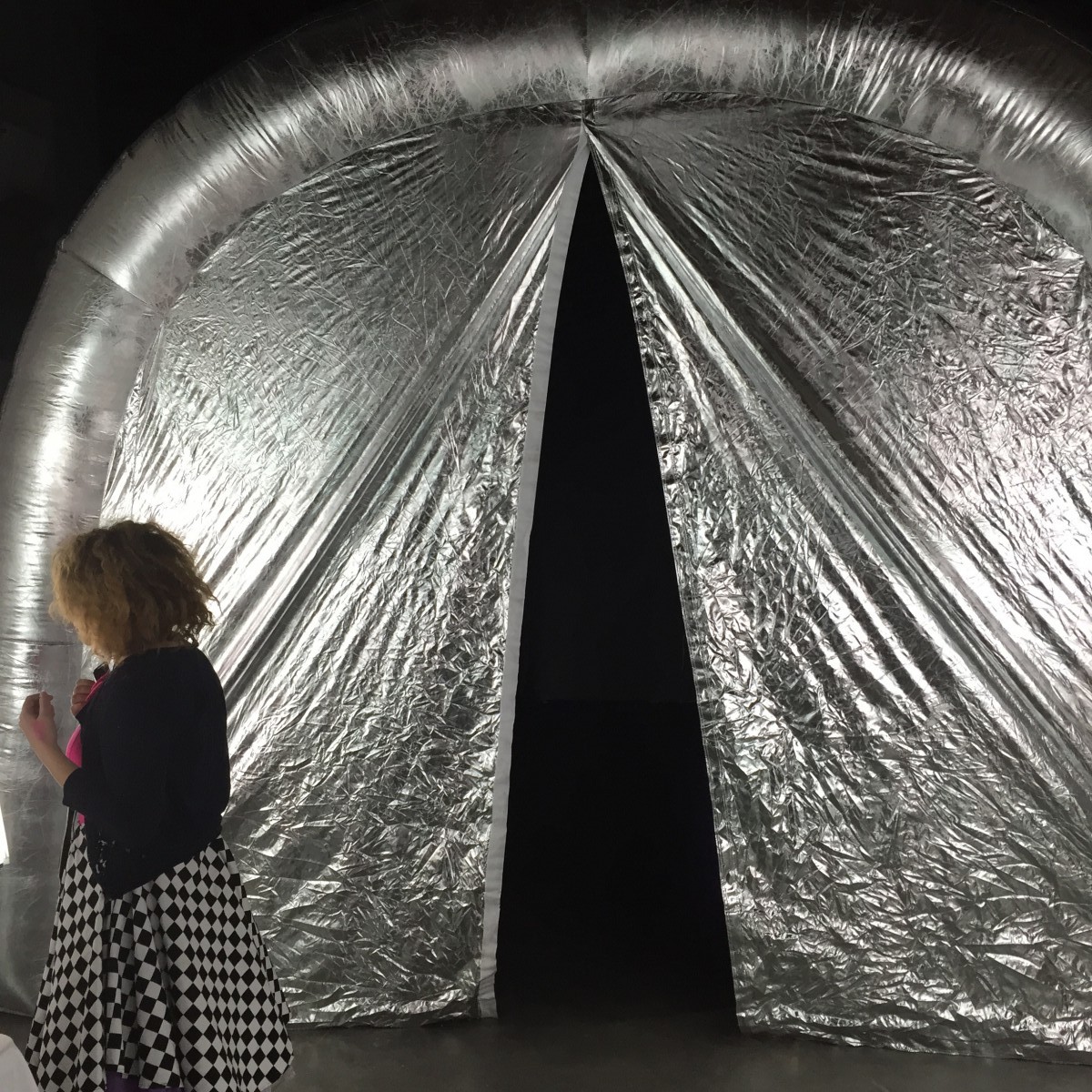 We started off by entering a tunnel.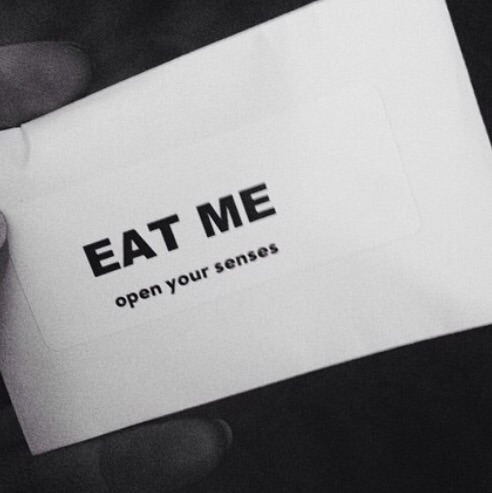 We were instructed to open this and eat it before we exited the tunnel. It was a flower that at first tasted like nothing but then your whole mouth exploded in flavor and feeling for a good 10 minutes. I've never experienced anything like it.
We were greeted by a wall of hands, and were beckoned to exchange a handshake for a drink.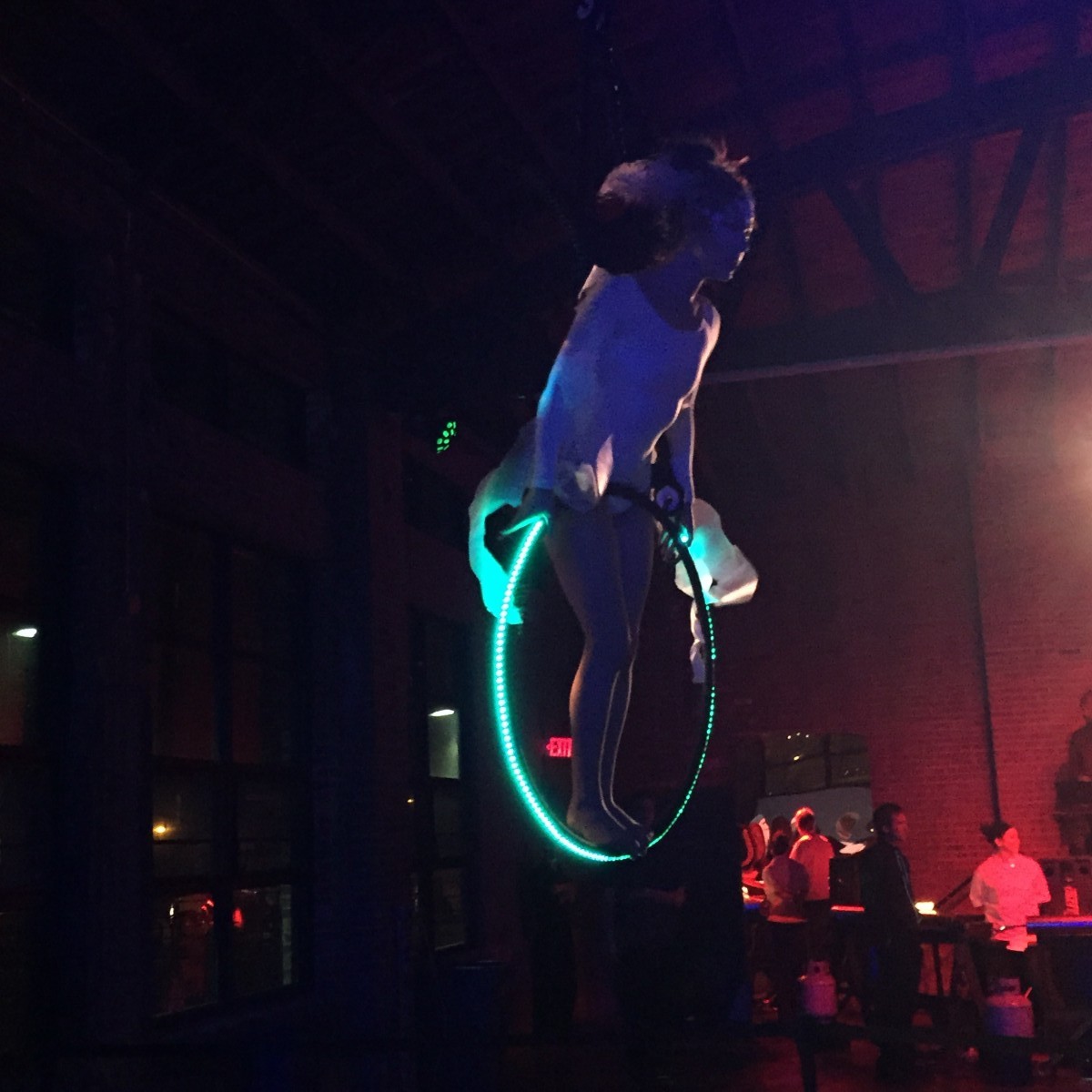 There was dancers of all varieties mingling with the guests and dancing to the music.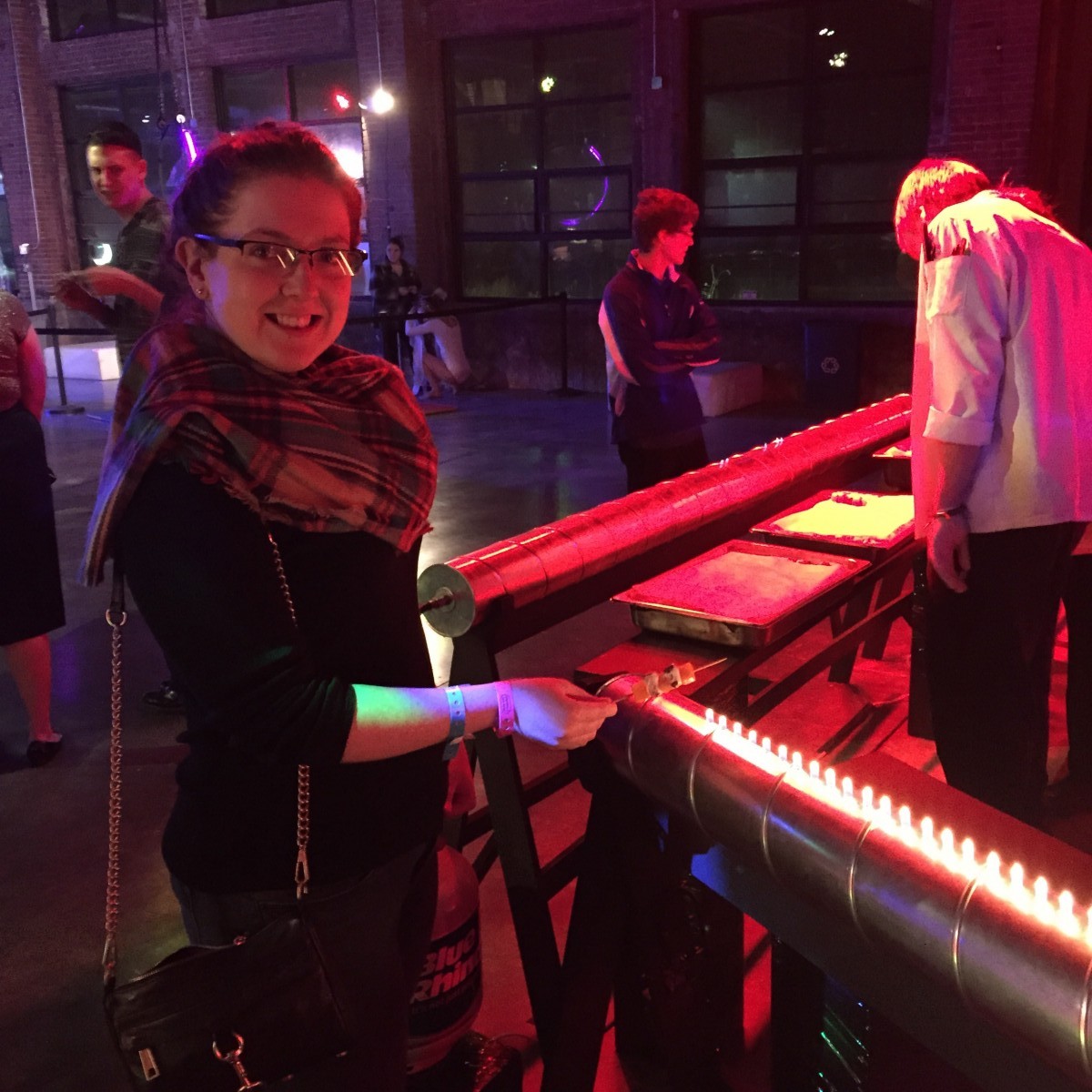 Me toasting marshmallows and squash over a fire that was synched to dance with music.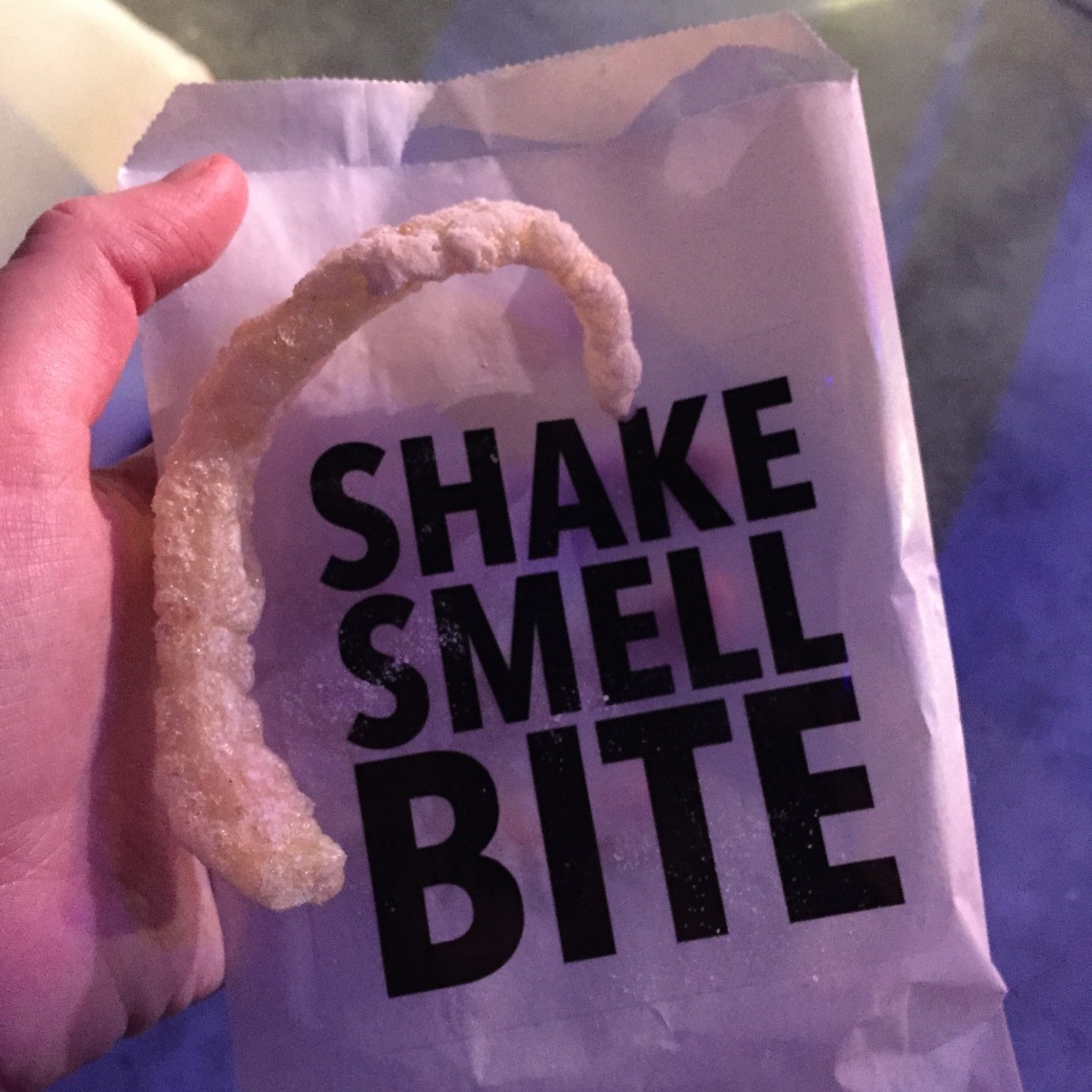 I'm not sure what this was, but it was good.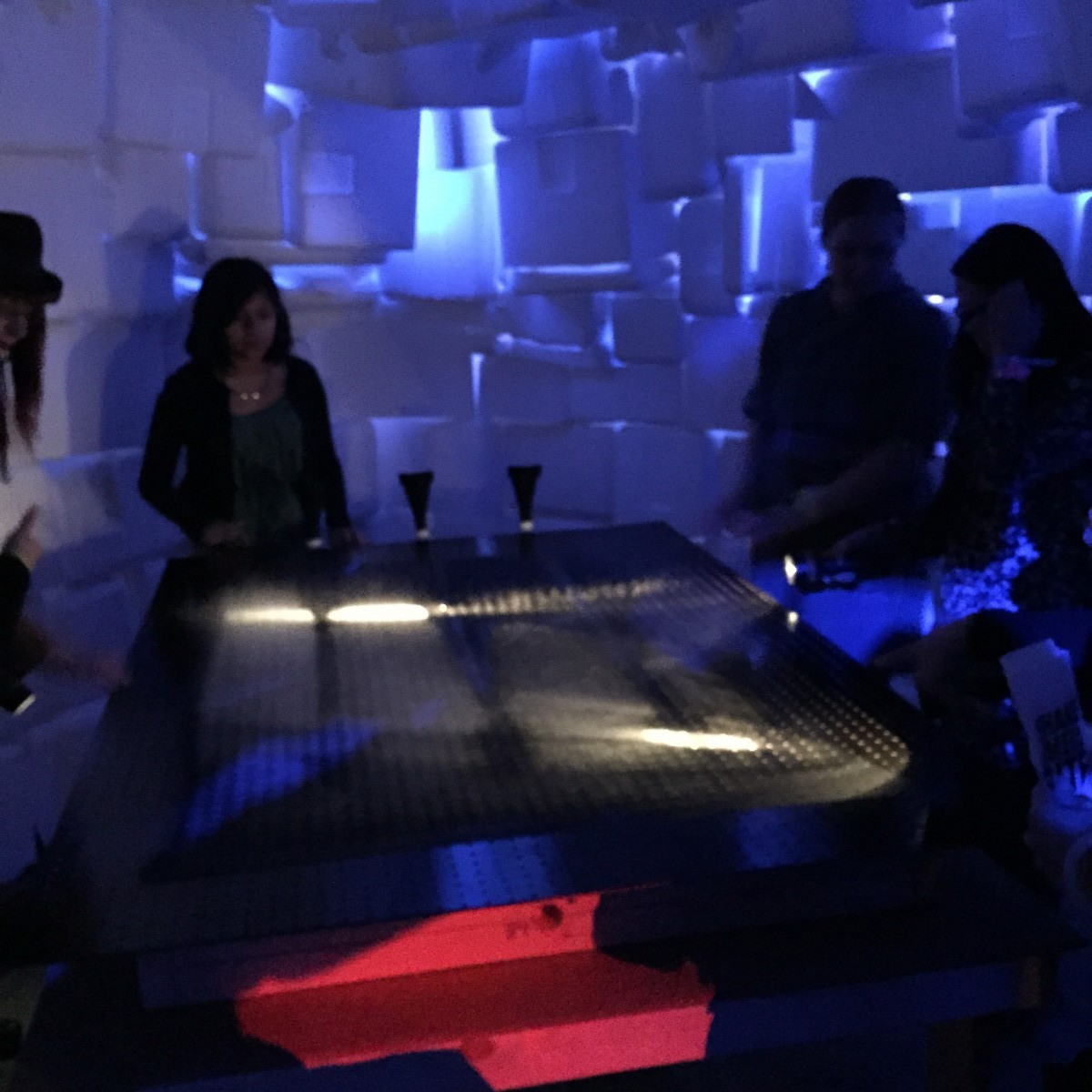 A table that you shook inside a giant sculpture of a nose to produce different smells.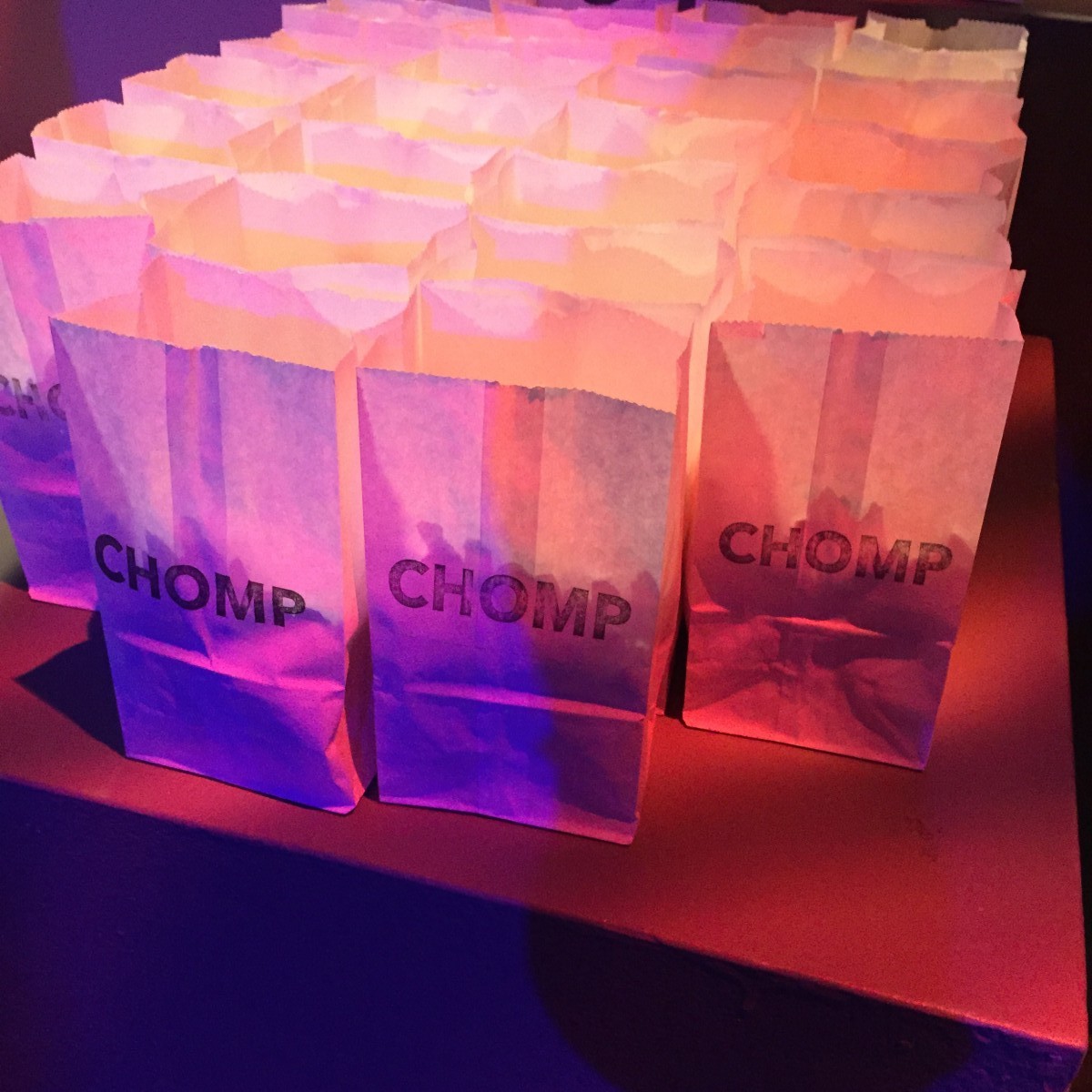 Popcorn!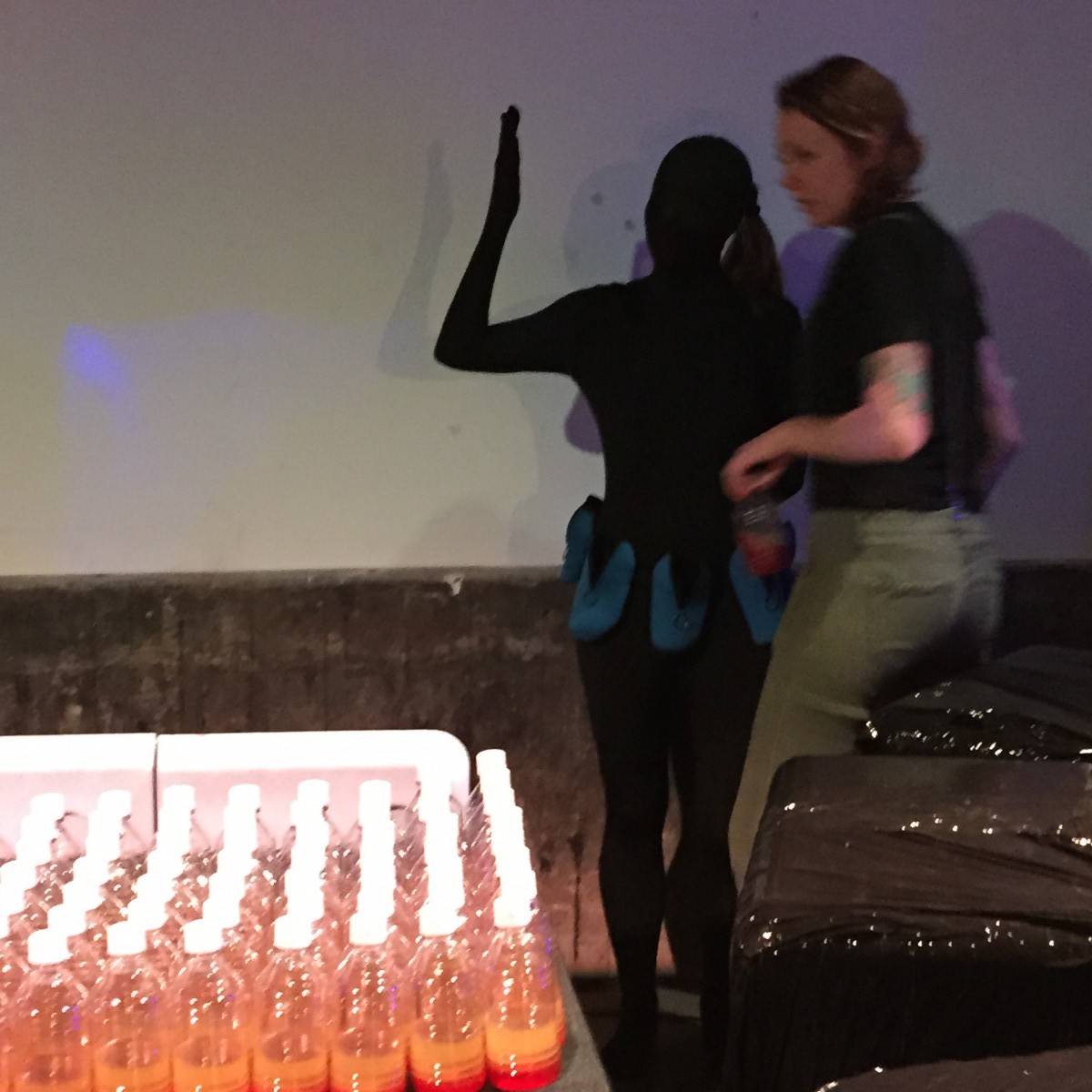 Artists had drinks strapped to them, that they then mixed by bouncing on a trampoline. Once they completed their bouncing the drinks were served to guests.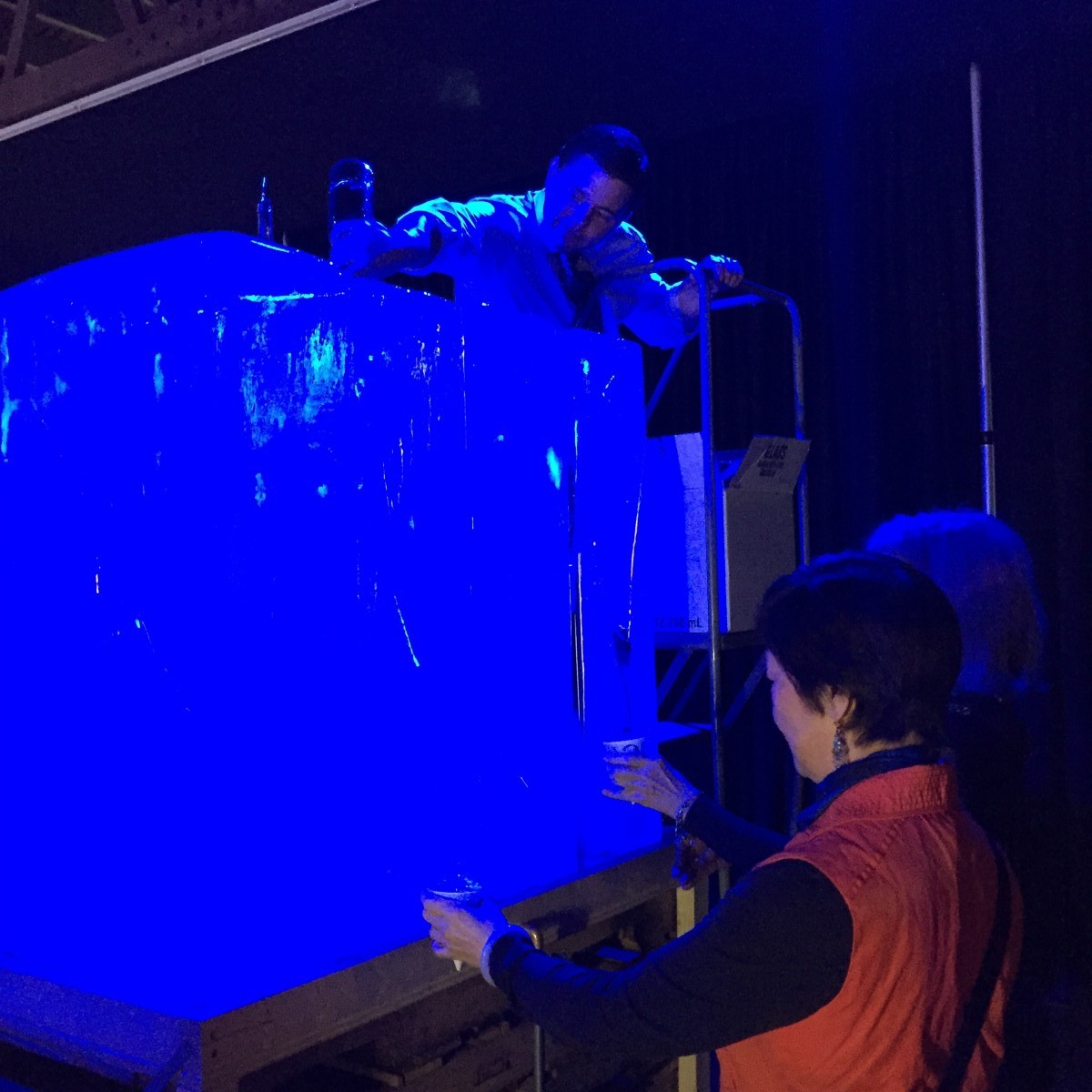 A huge ice luge. The mixture changed colors as we drank it.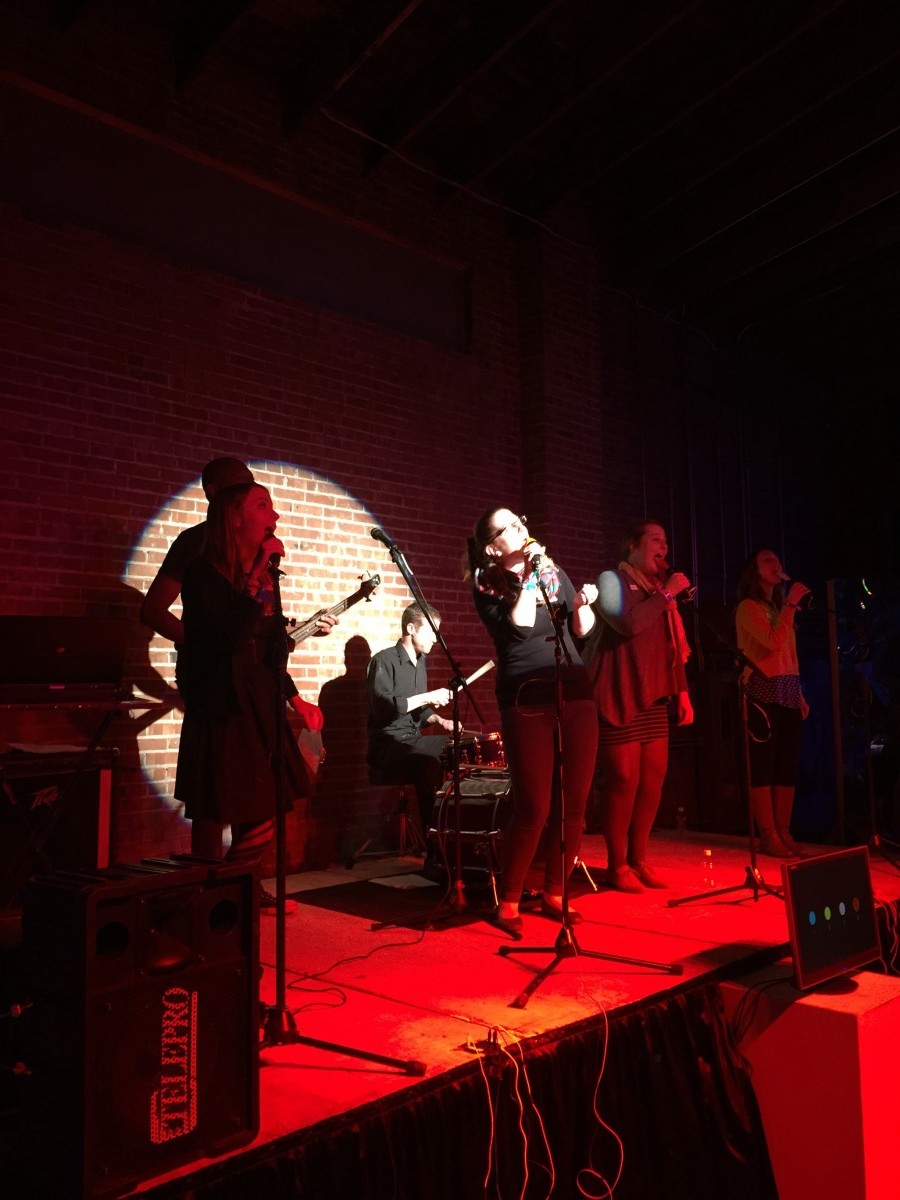 A dancer gave me a Popstar sticker and told me to hold onto it for the rest of the night. At one point all Popstars were called up on stage. I got to play in a band by licking a popsicle to produce music. It was the most awkward, not-so-subtly sexual thing I've ever done. To see a ridiculous video of it check out my Instagram.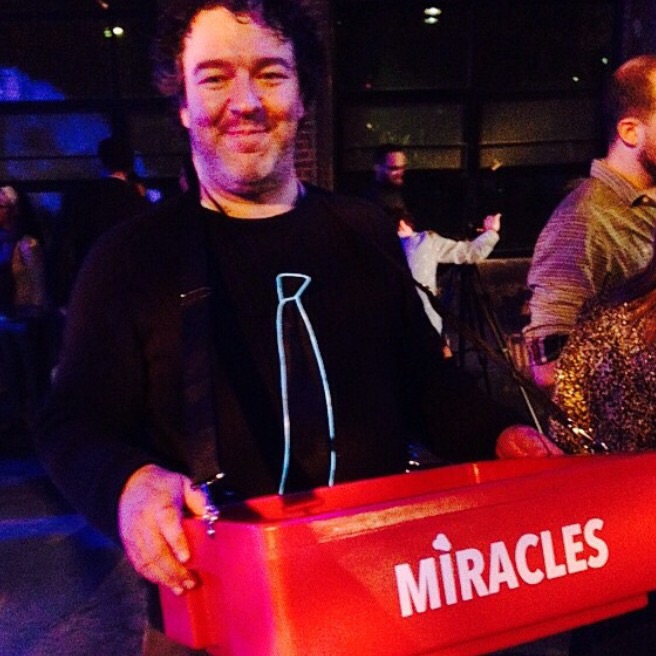 The night ended with miracle berries. Have you ever heard of them? They take away your sour taste, so you can suck on things like lemons and limes and have them taste sweet. It was the weirdest/coolest thing.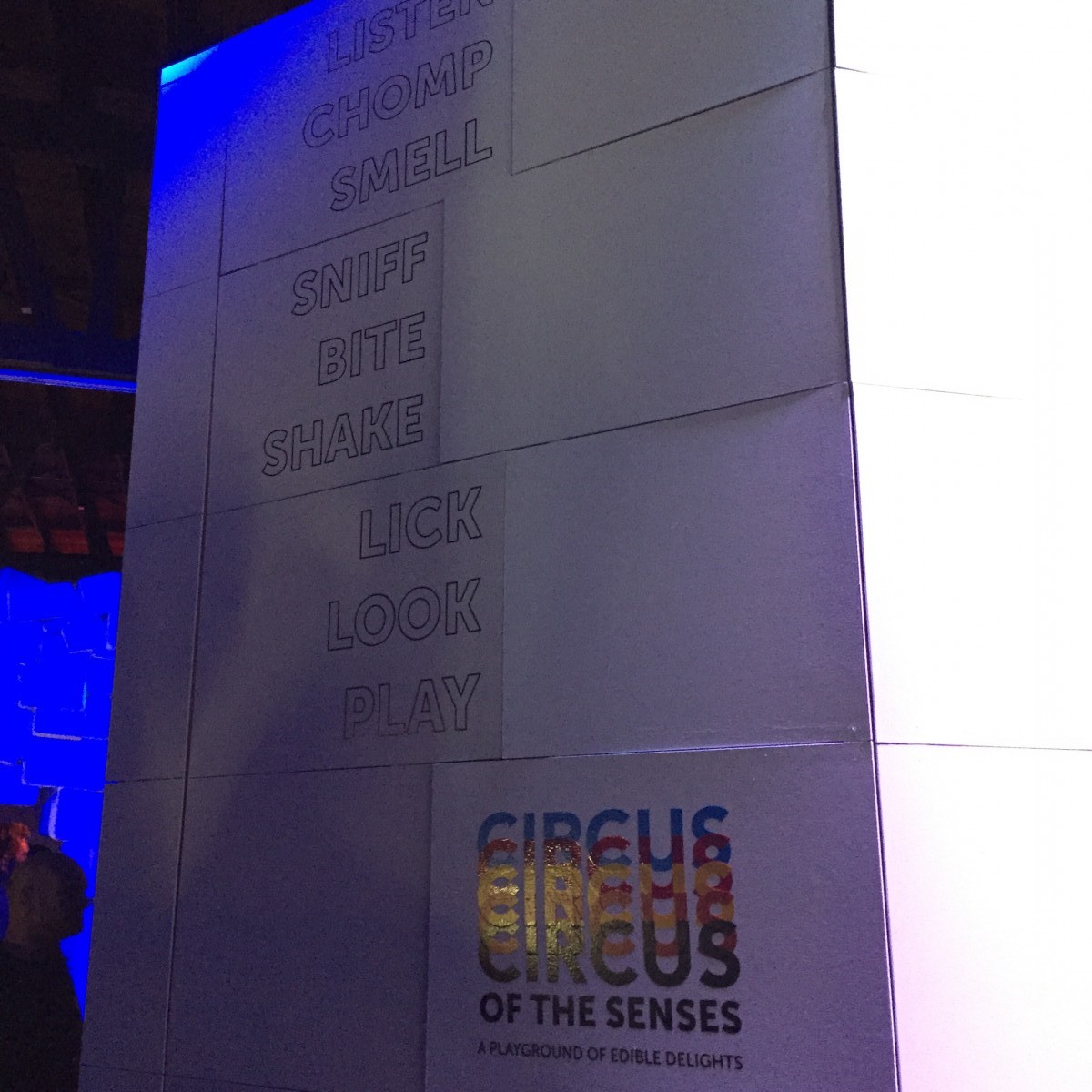 Circus of the Senses was such a fun time. If you're in Omaha and you hear about the Bemis Center doing another one of these I highly recommend checking it out. It was well worth the $30 ticket.
A Christmas Story
Christmas time means lots of Christmas events! Josh and I saw A Christmas Story at the Rose Theater and loved it. It really felt like the movie came to life. The actors were so talented! And I loved it as a musical!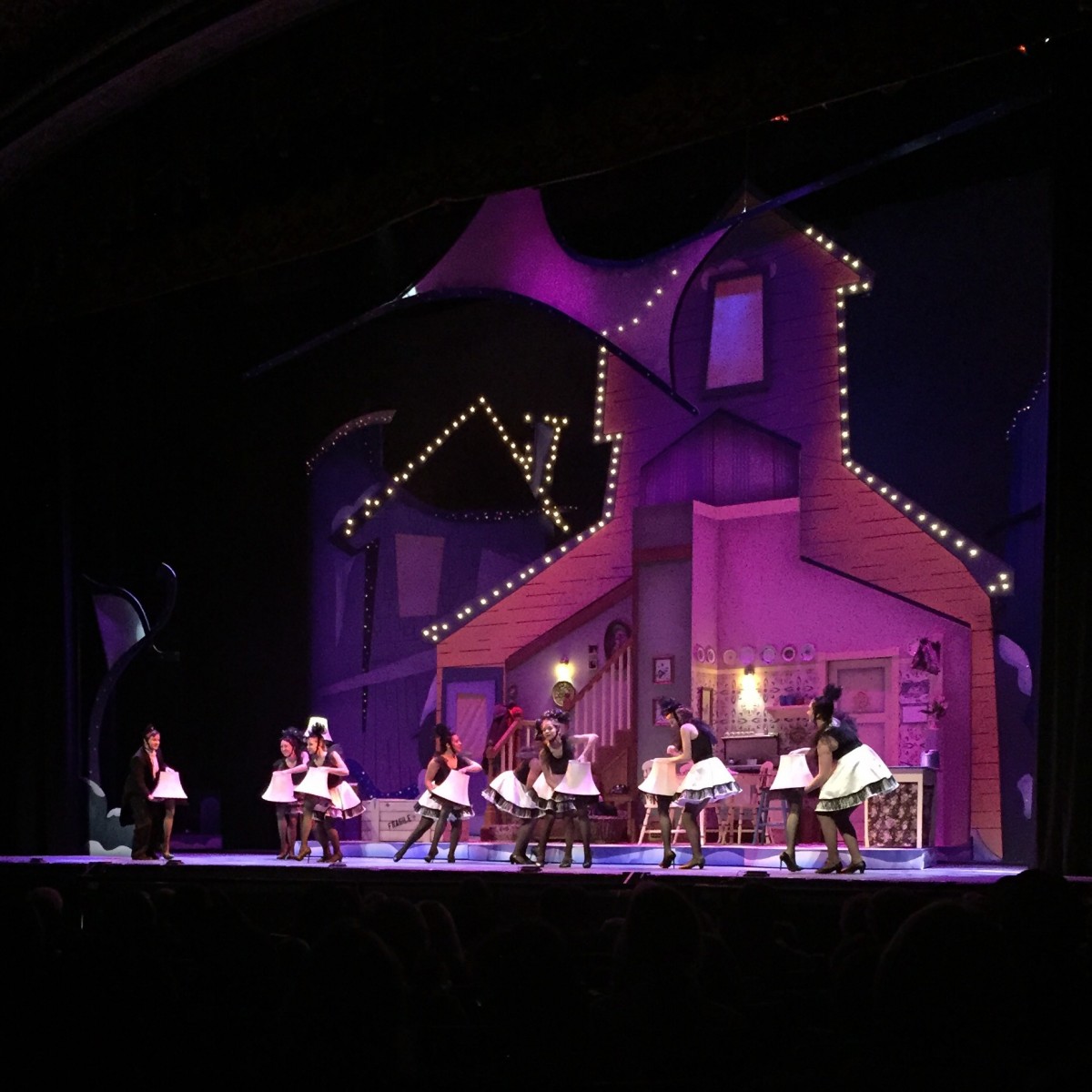 There was a musical number about the leg lamp! This was my favorite scene!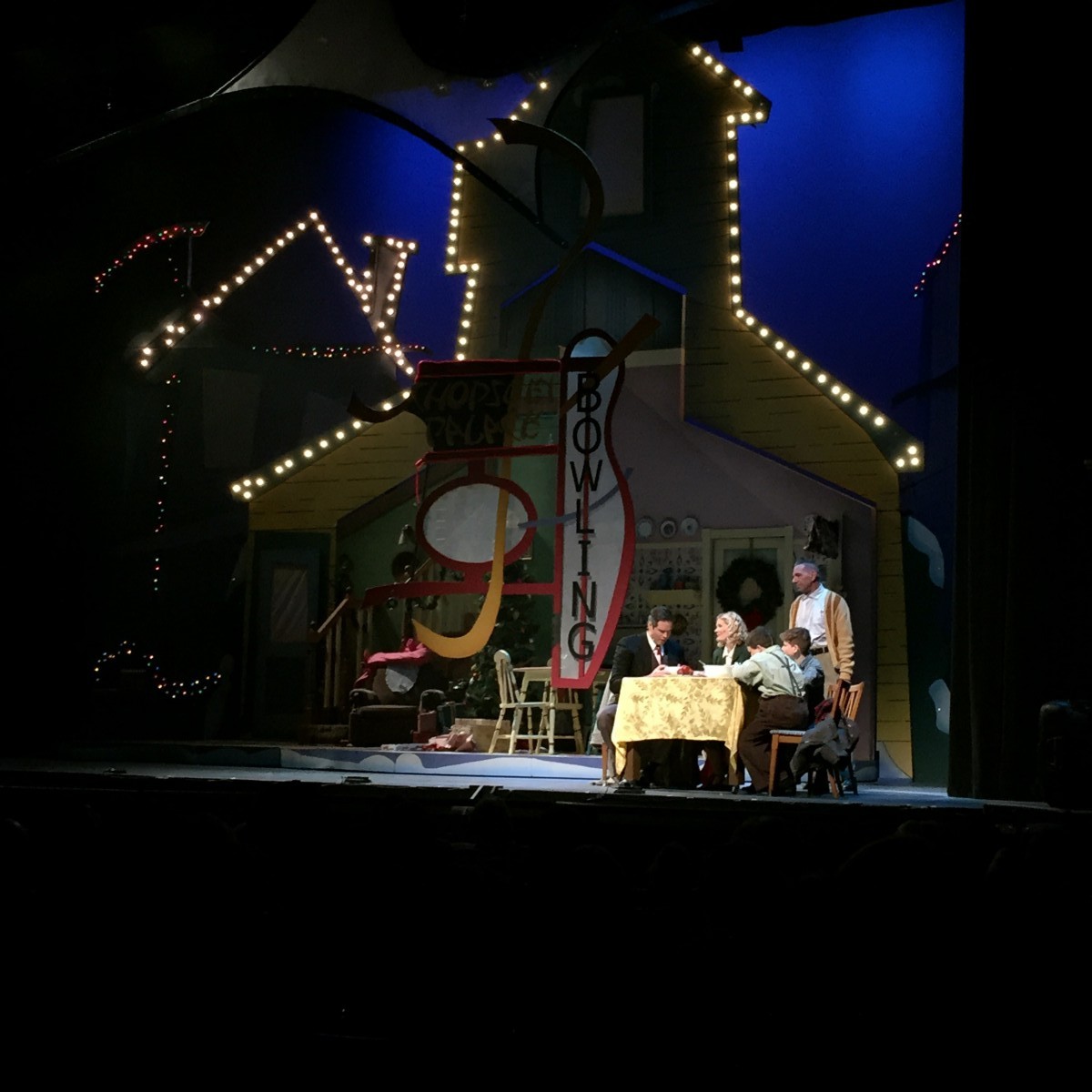 Christmas isn't about the presents you have underneath the tree, but the people you have beside you to celebrate with.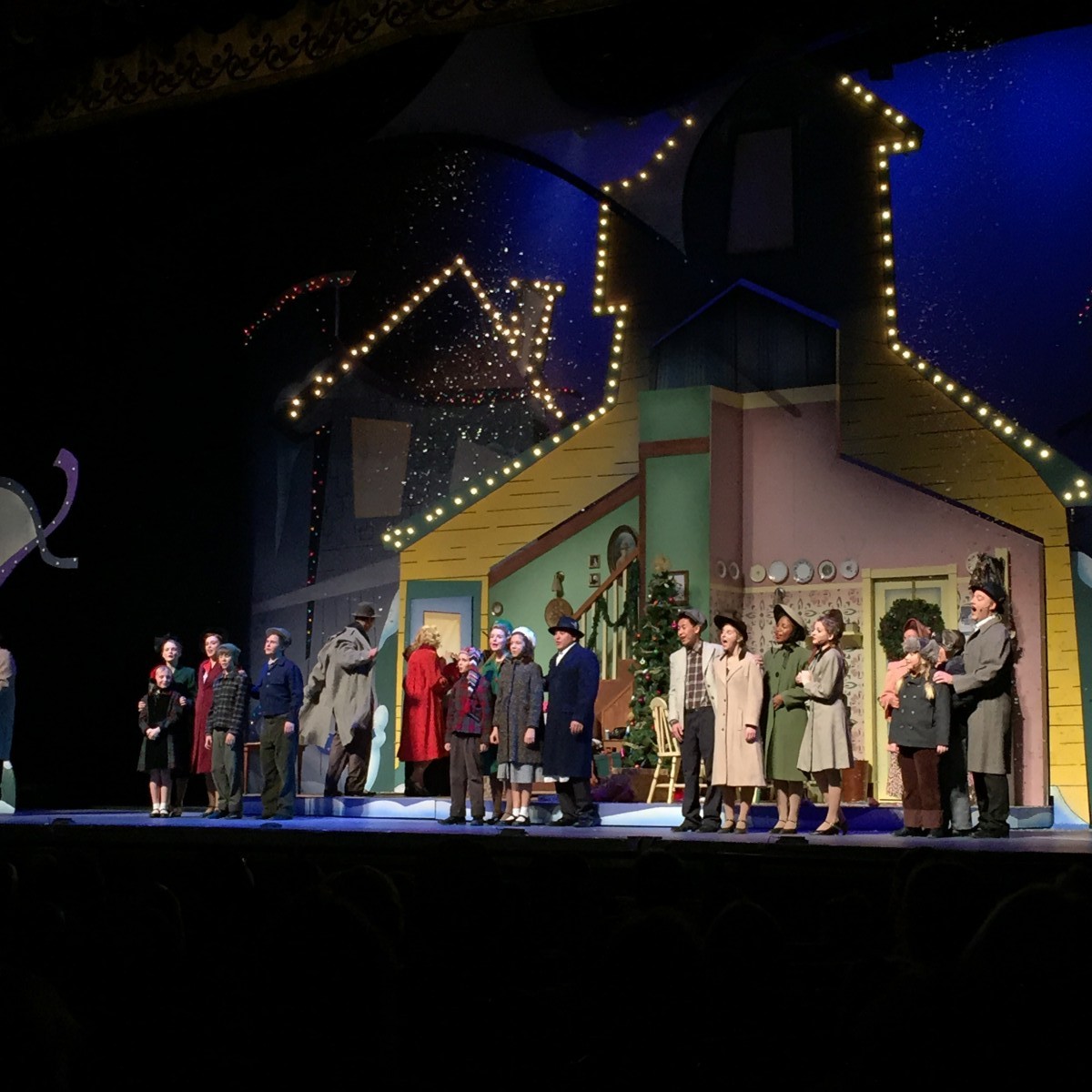 If you are in Omaha you are going to want to see this play. It's playing every weekend in December!
Pig and Finch
After a laser hair removal session Josh and I decided to get dinner at Pig and Finch while we were in the neighborhood. I love the food there.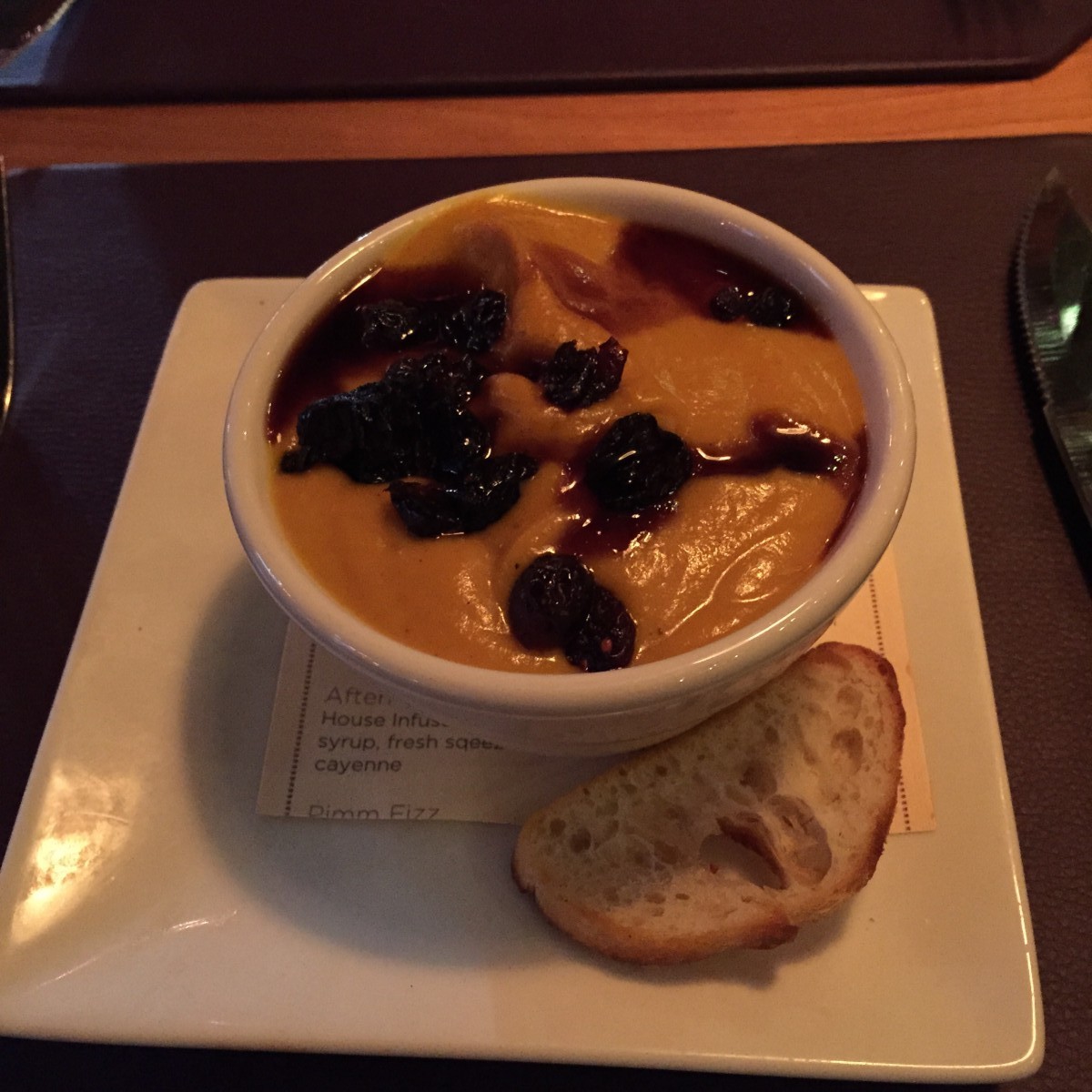 Josh started off with the butternut squash soup and was kind enough to share with me.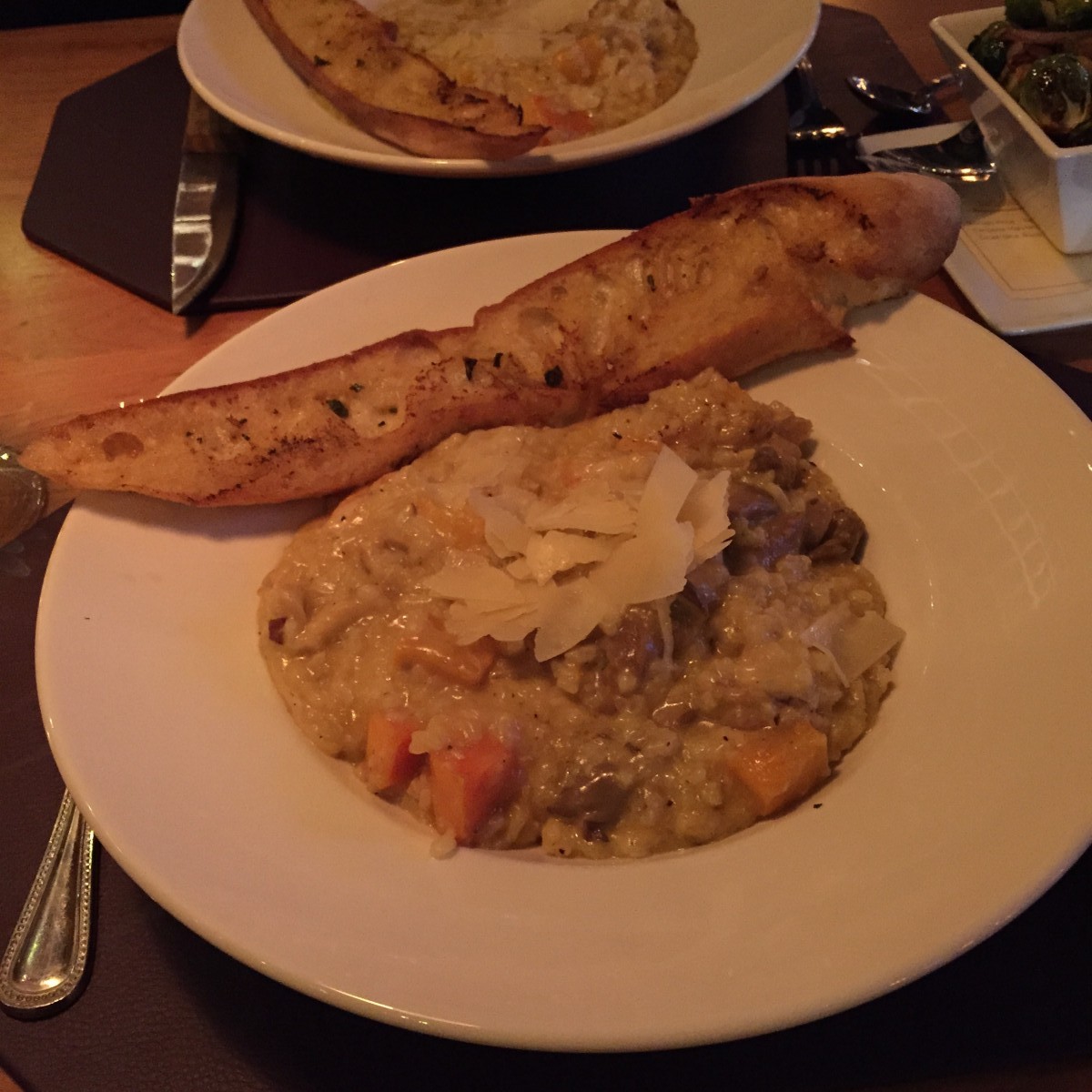 We both got the butternut squash risotto. It was AMAZING! Oh man I want to eat this again.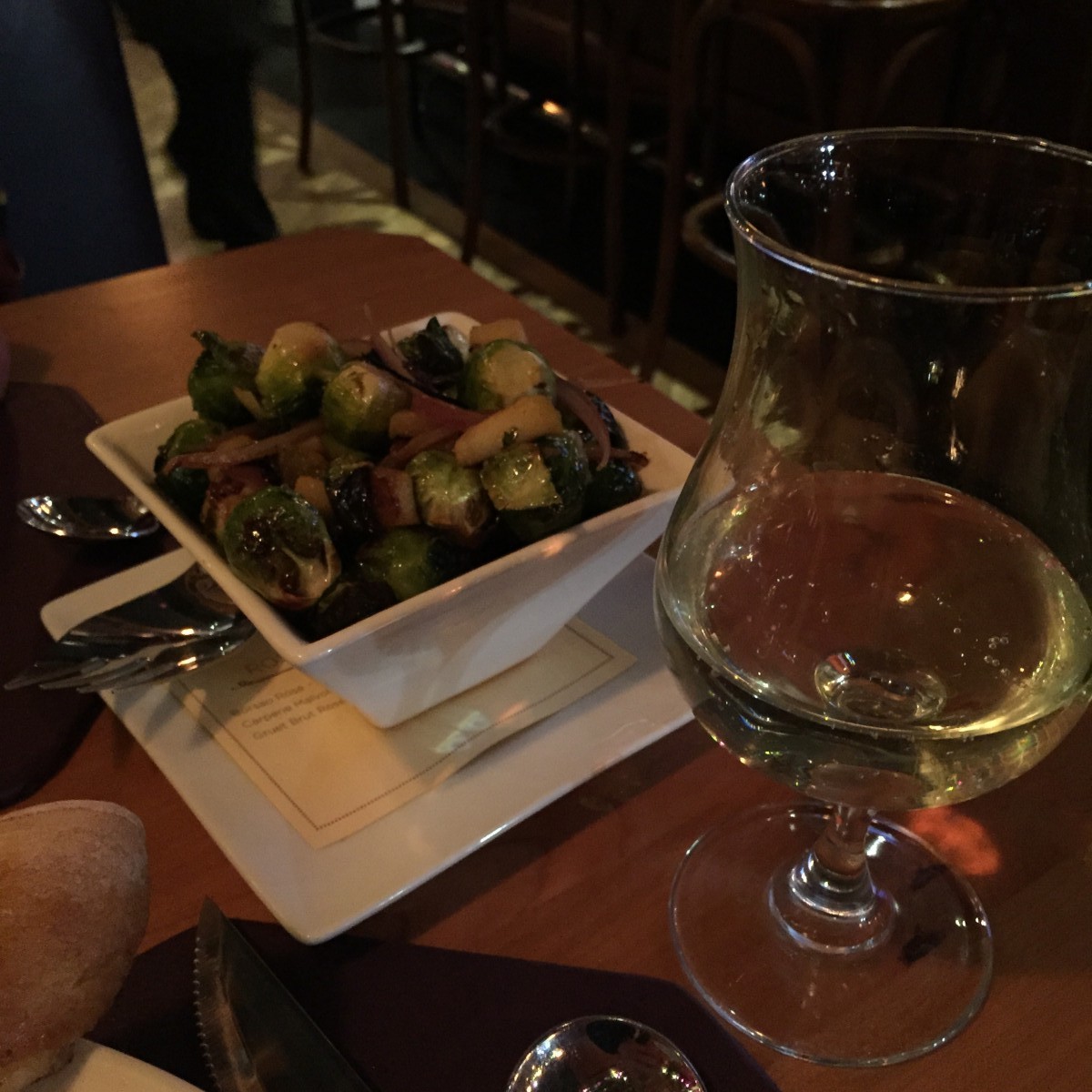 I also got a side of brussels sprout hash. Yummy!
Date Night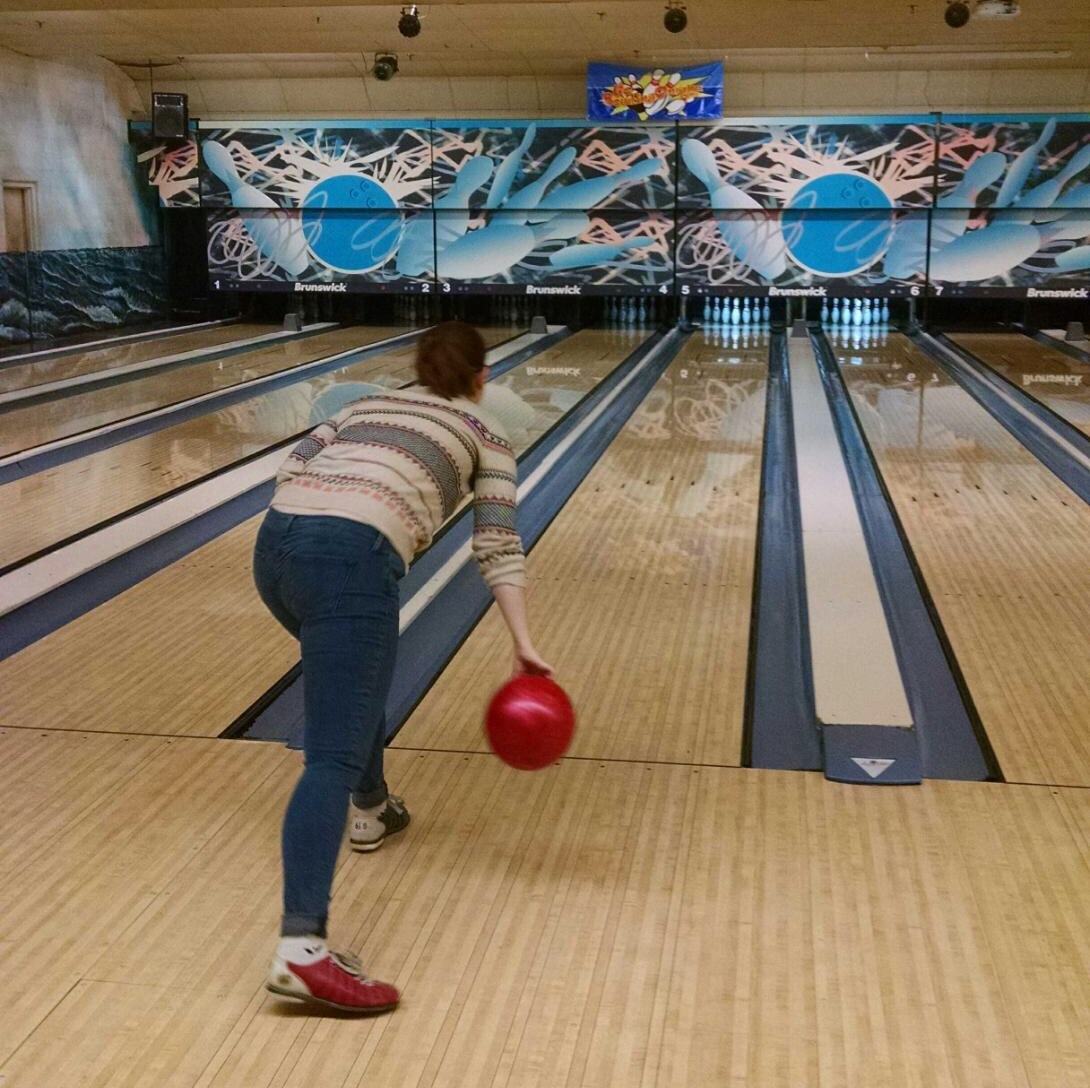 I started a tradition last year where every day in December Josh gets to open up a present. Sunday's present was a trip for two to a bowling alley. He's been hinting that he wanted to go for some time, so I thought the day before I left for a trip would be perfect. Check out my sexy bowling shoes in the picture. 😀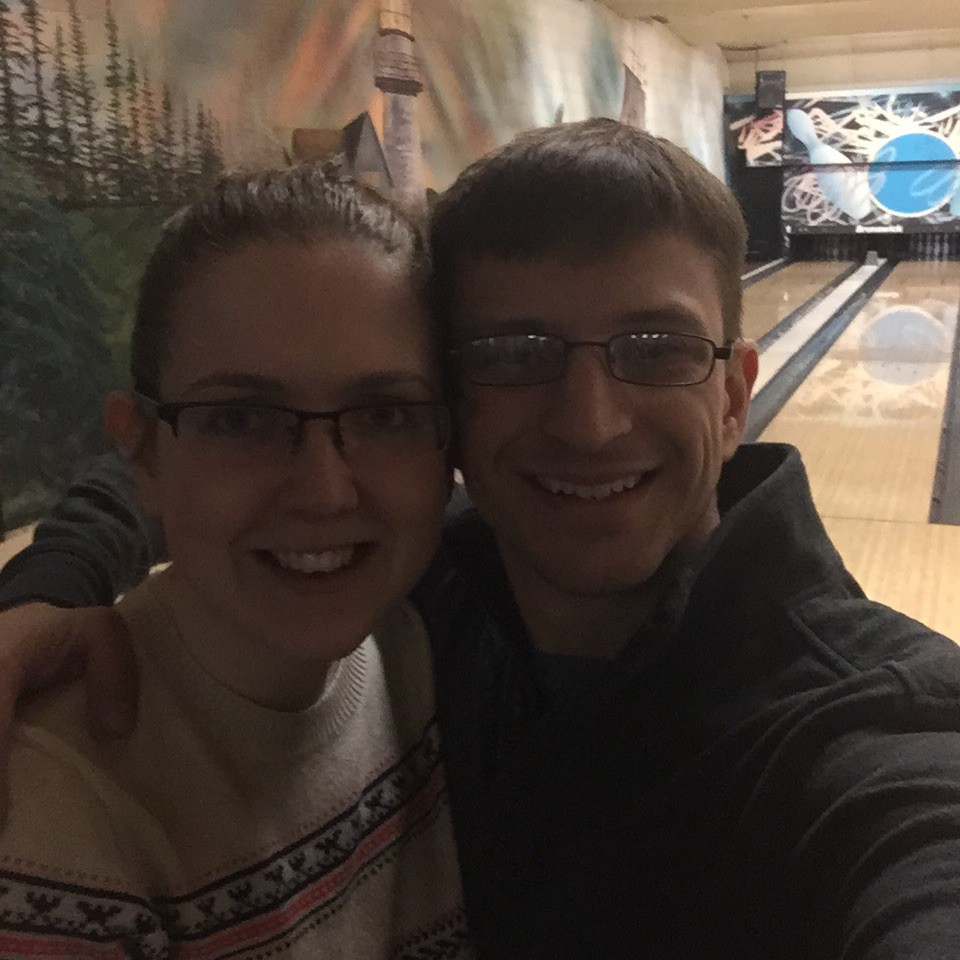 We had so much fun. We suck, but it was a great getting to spend time with one another, cheer each other on, and get to know the drunk group of middle-aged bowlers next to us. It felt like we were doing something out of a by-gone era.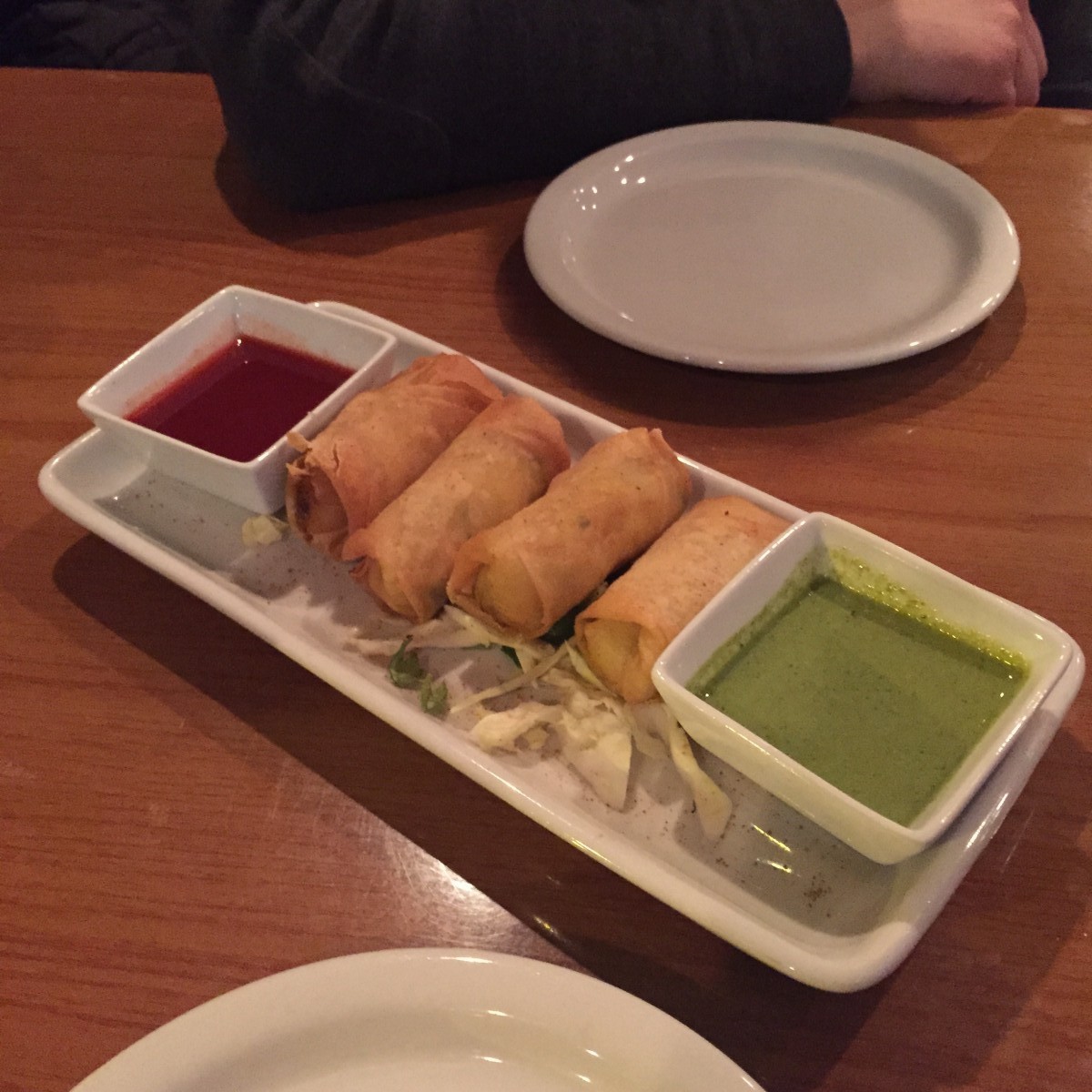 Our bowling scores were nothing to celebrate, but the fun time we had was. We decided to try a new-to-us Indian restaurant called Curri. We started off with a paneer kulkari rolls. They were like cheesy egg rolls and were so good.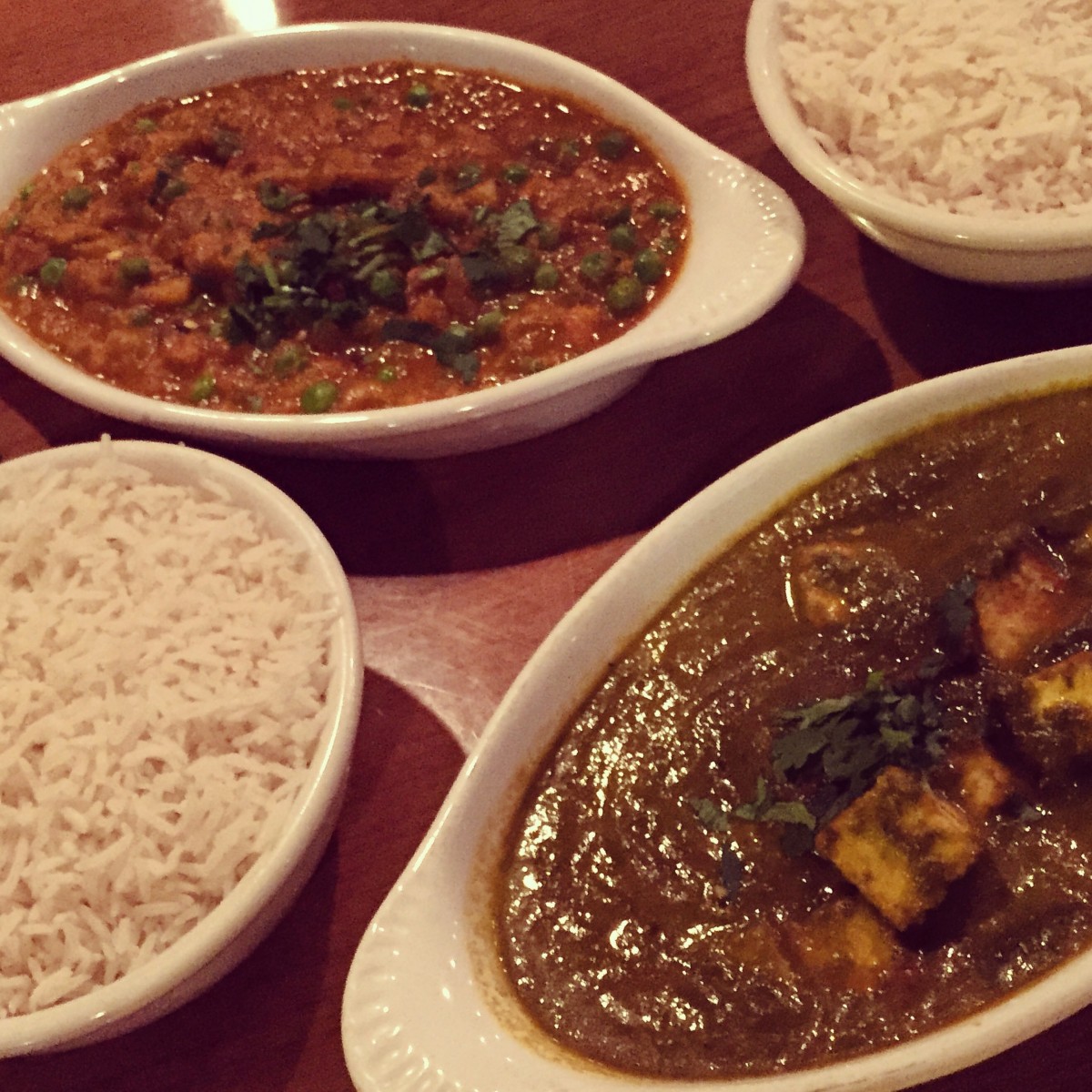 For dinner I got the saag paneer and Josh got the eggplant curry. We really enjoyed them both, and thought it was the perfect way to end our night.
Questions of the Day: What was the highlight of your weekend? Are you a good bowler? Do you enjoy seeing Christmas plays?