Wow, what a weekend! I just got back from a press trip to Franklin County, Iowa where Josh and I spent the weekend with five other incredible bloggers (OhMy!Omaha, The Gingered Whisk, Simplify, Live, Love, Midwest Wanderer, and Corn, Beans, Pigs and Kids) and their families learning more about farming, where our food comes from, and small town living.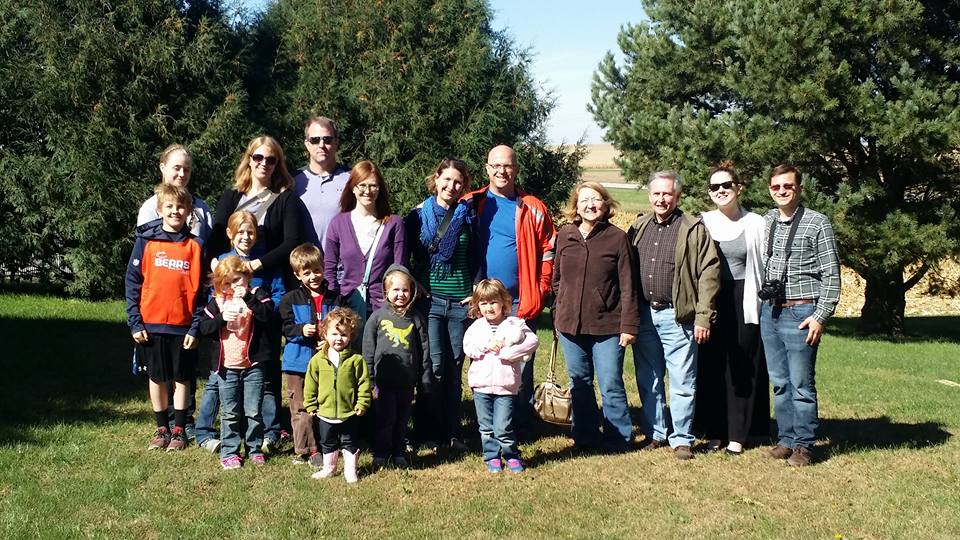 It was a great trip and one I'm so excited to share with you. Don't forget to link up to your weekend snapshots at the bottom of this post!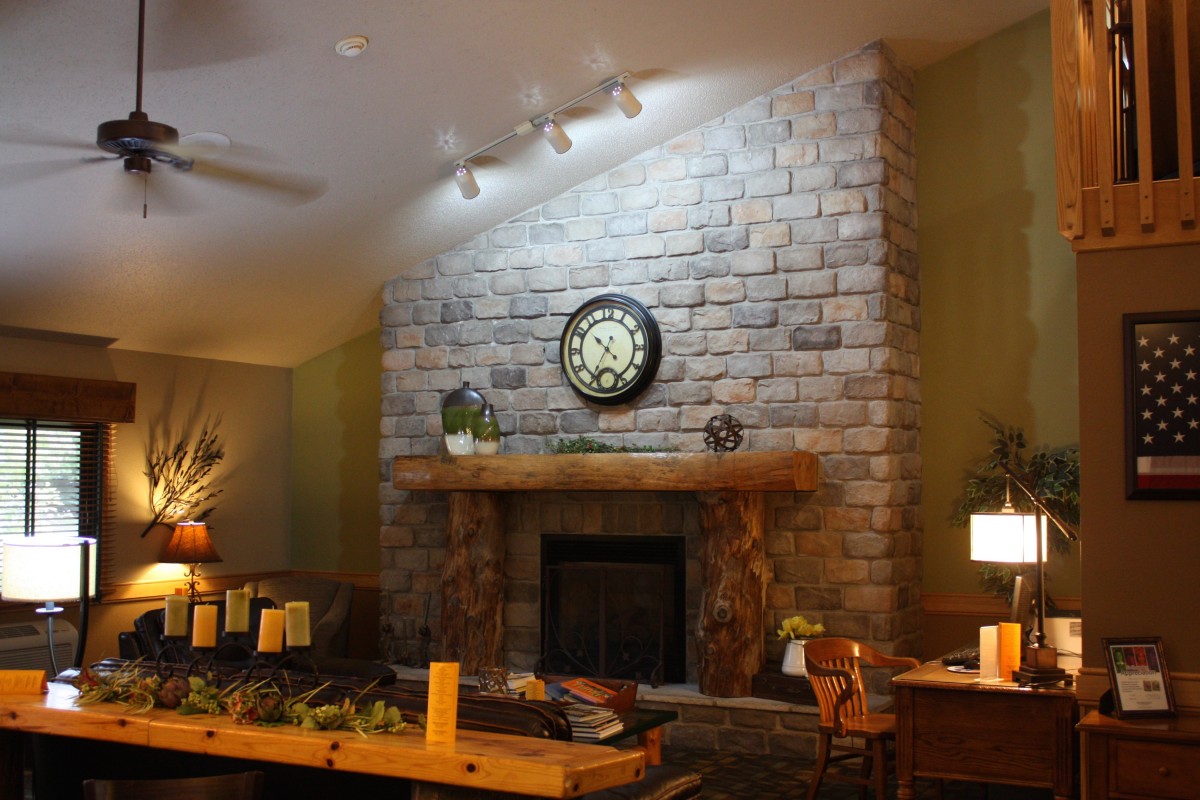 Franklin County is a little under four hours from Omaha. We called AmericInn home for our weekend away and loved our stay there.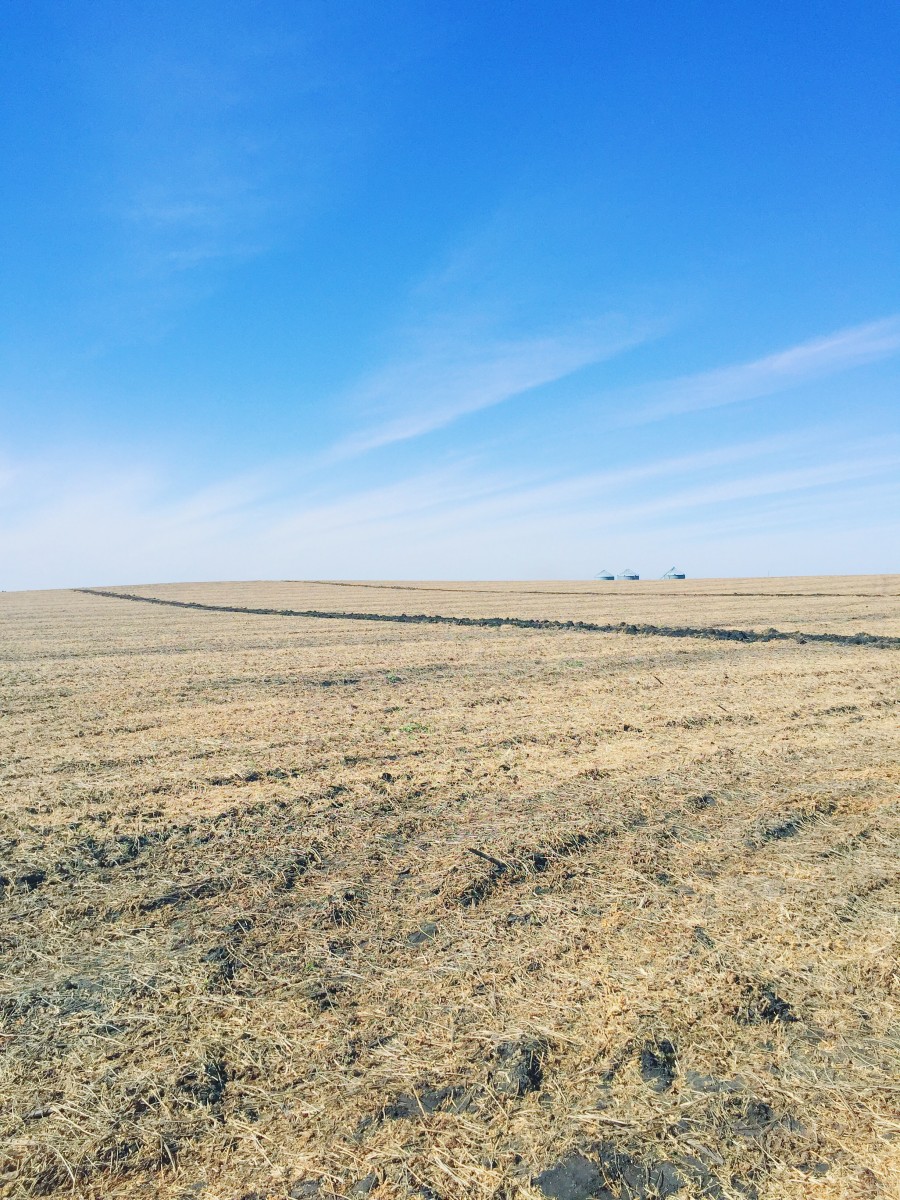 I had never been on an agricultural farm before and was shocked at the sheer size of it. There was corn as far as the eye could see. I learned that the corn harvested on these farms is not the sweet corn that humans like to eat but corn grown to be used for fuel, animal feed, and in processed food products.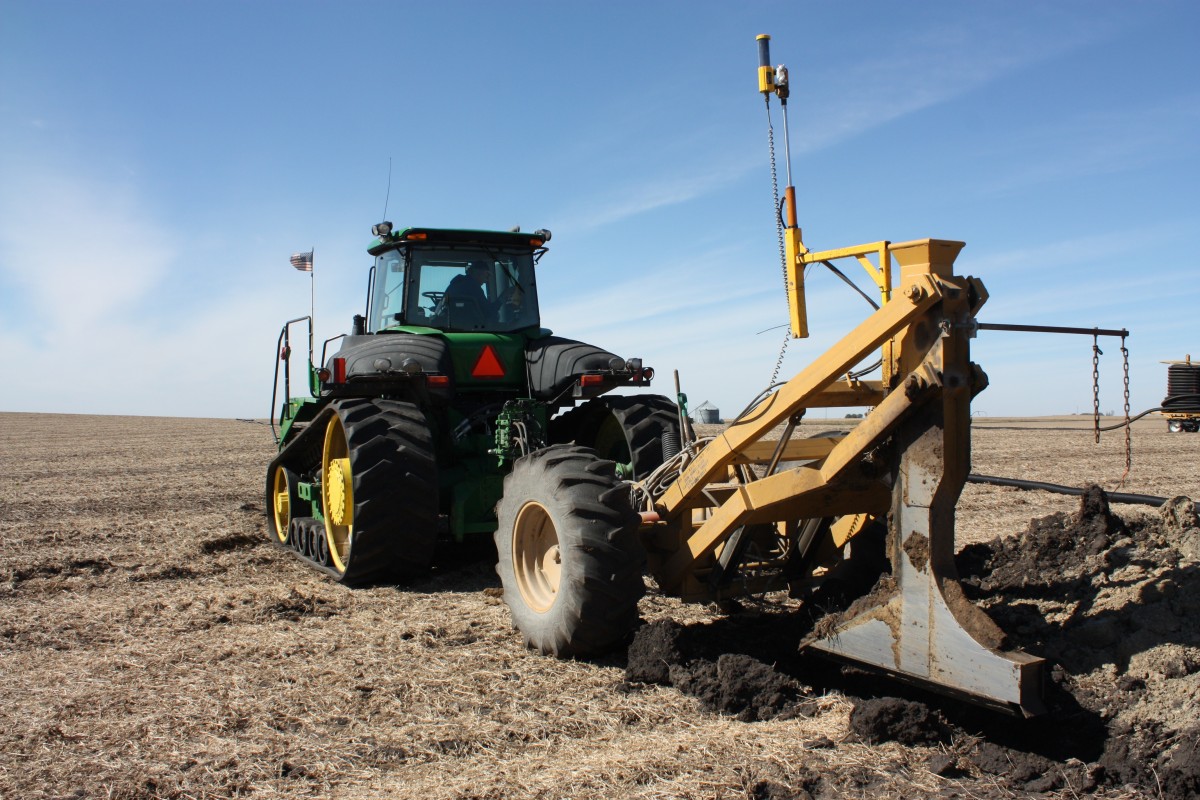 I also learned that if left to its own devices the farmland in Iowa would be swampland. Because the land is so flat water sits and has nowhere to run. And when the ground is saturated with too much water it does not grow food. Tiling is what farmers have been doing since the turn of the last century to combat this problem. They run pipes underground to collect the water and run it into a nearby river or reservoir instead of sitting and soaking up into the ground. We got to see a farmer re-tiling the land and learned the entire system works on gravity. You have to lay the pipes to flow with the natural slope of the land so water runs down the hills, into the pipes, and off into the river.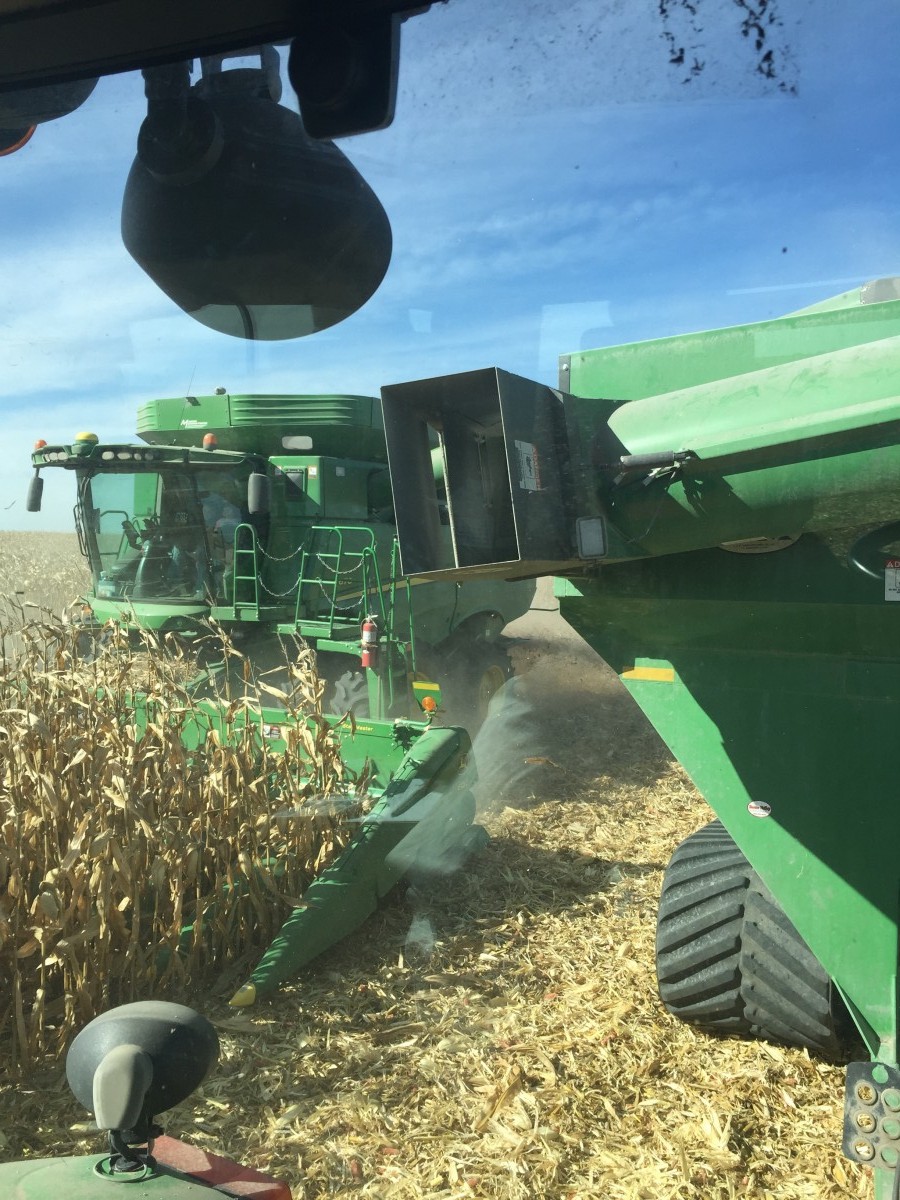 We were also able to ride on tractors and combines and see the land being harvested. It was really cool. I had no idea tractors were so high-tech. They drive themselves and have air conditioning!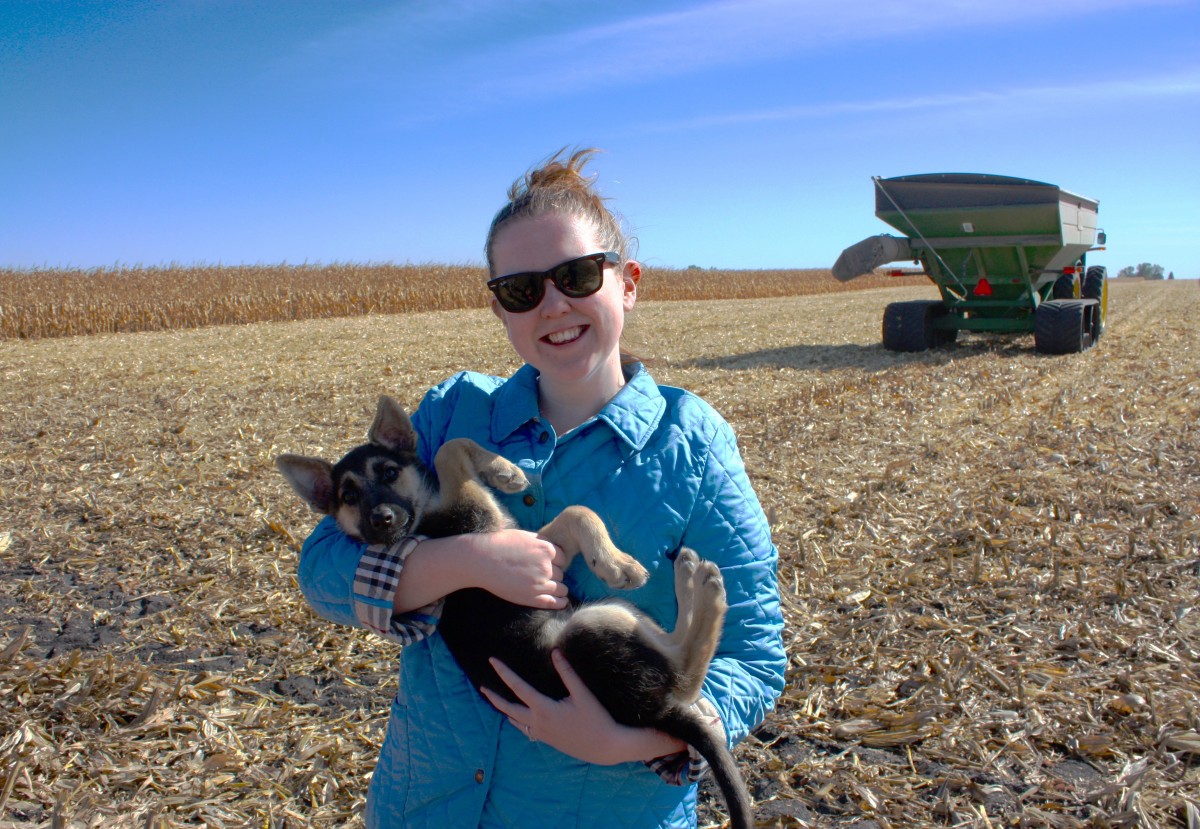 I also got to snuggle a farm puppy. I couldn't handle the cuteness.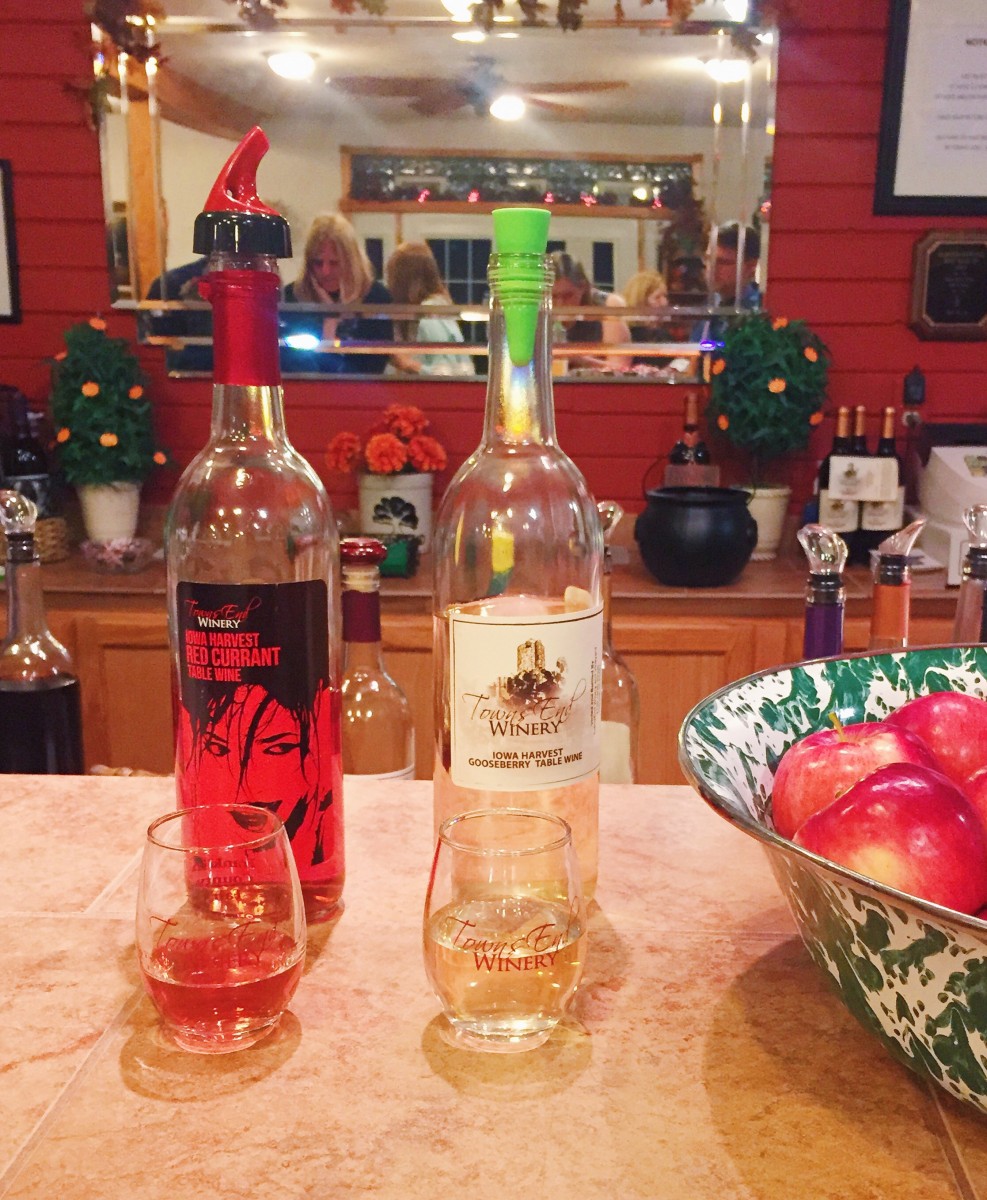 While there was plenty of farm time there was also a lot of time for exploration of Franklin County. For only having 10,000 people in the entire county, there were some really fun things to do and explore.
Our first stop was TownsEnd Winery. We got to meet the owners, hear their story of how they came to open a vineyard, and try lots of delicious wines. Their gooseberry wine is fabulous! I also got to try Franklin apples for the first time and absolutely love them. They are one of the tastiest apple breeds I've ever eaten.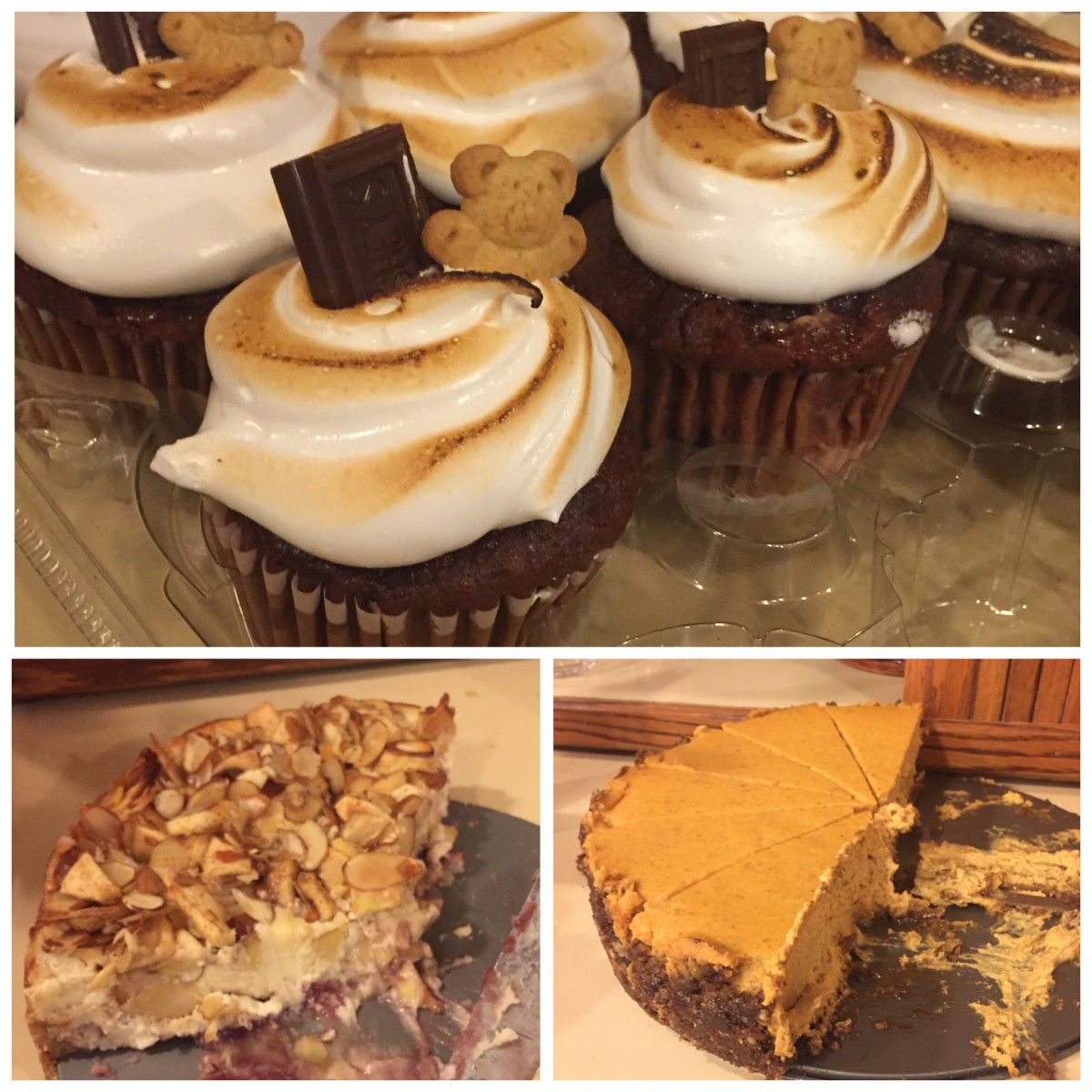 We were treated to some incredible homemade desserts while we were there. The pumpkin cheesecake and apple almond tare were fabulous. I couldn't believe the woman who made them was not a professional baker!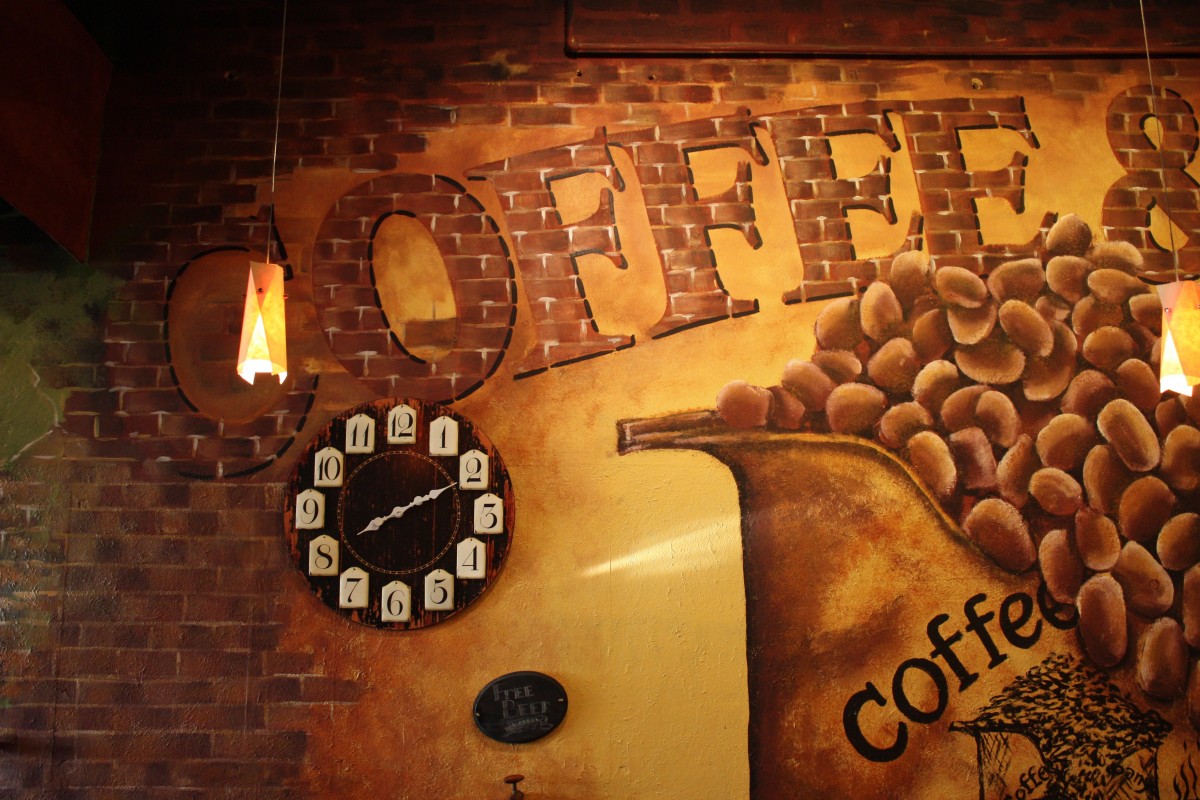 We visited Rustic Brew for coffee and treats and I fell in love with the store's artwork.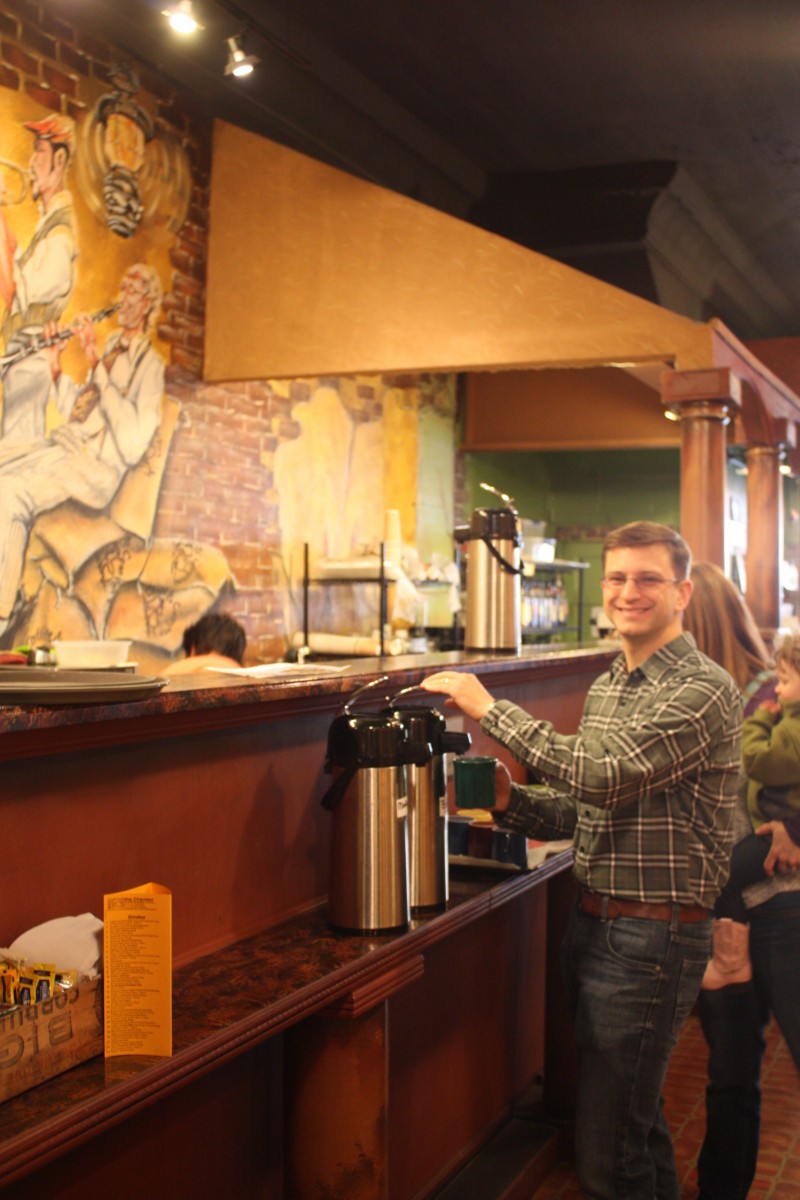 Their coffee was great. Josh and I went back for quite a few cups.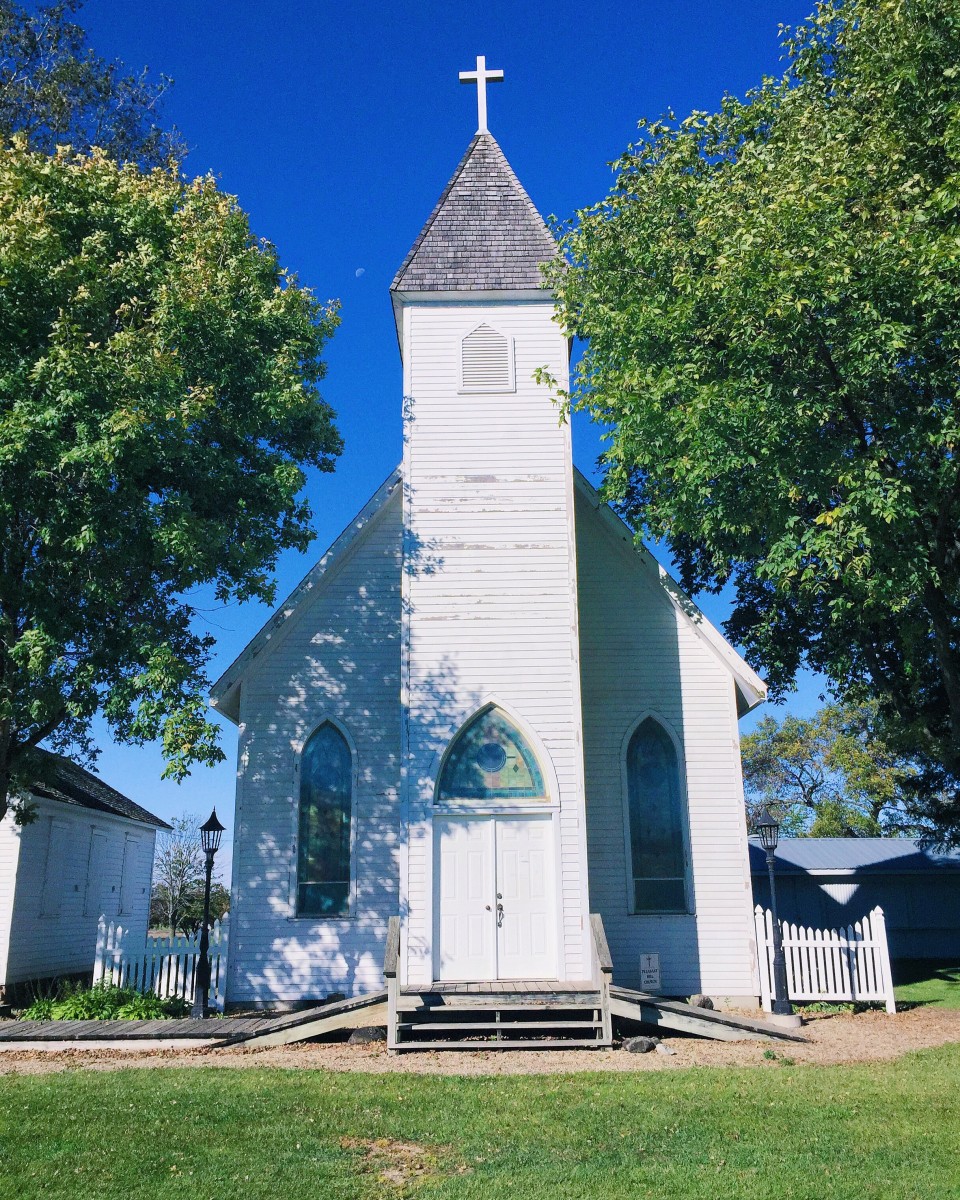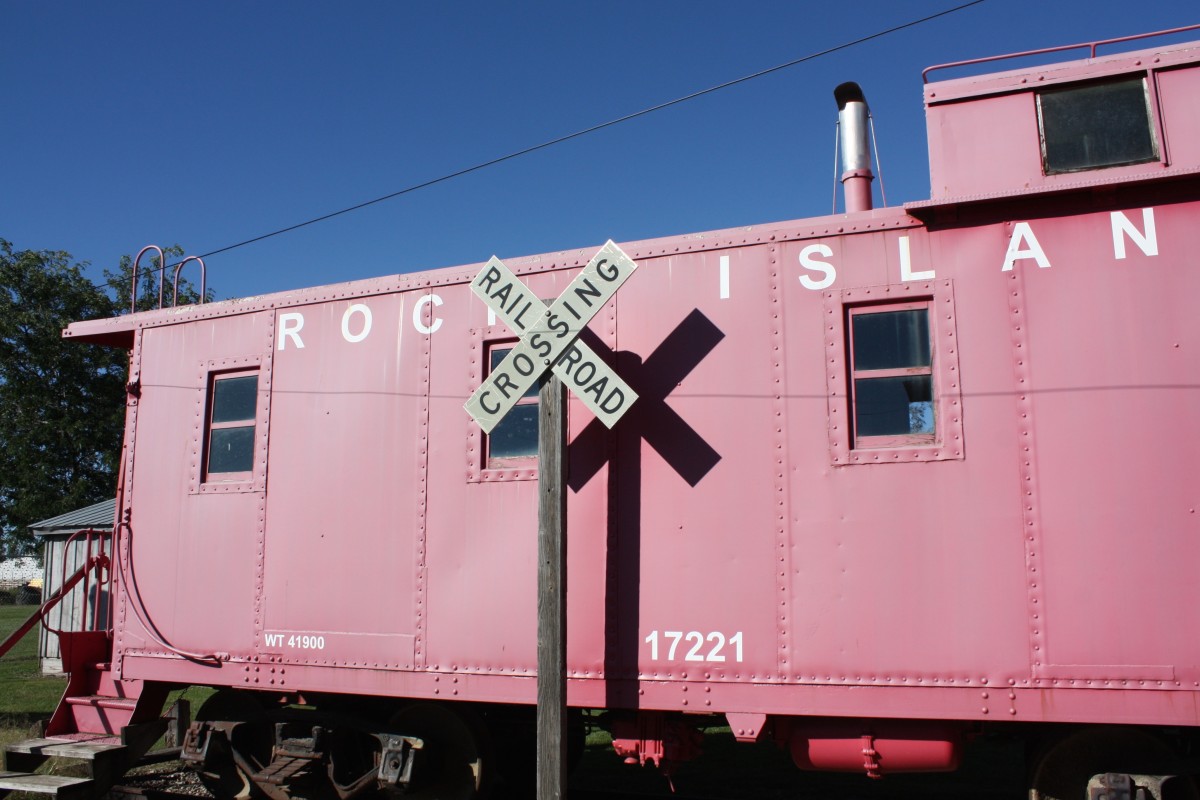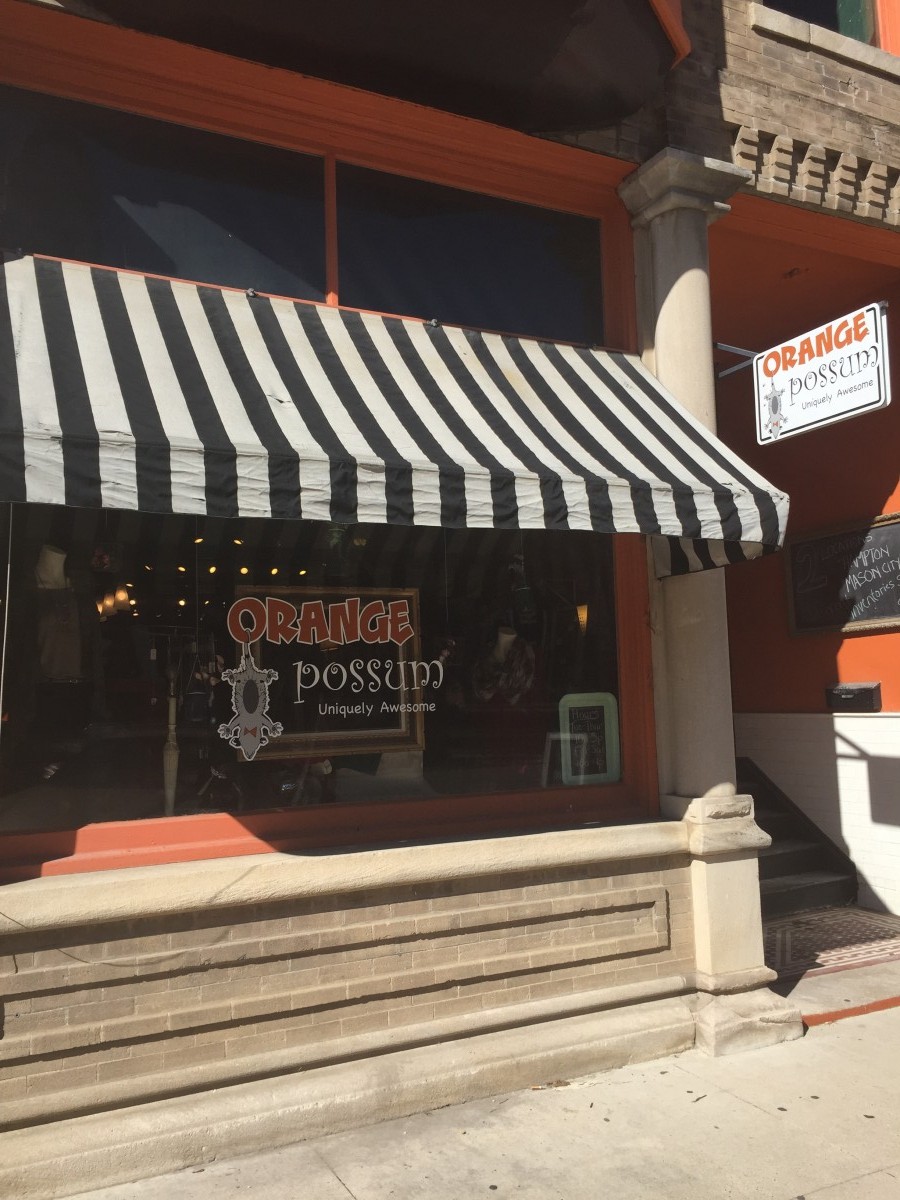 While browsing the downtown I stumbled upon Orange Possum. It is a super cute boutique that carries the latest trends for teens and twenty-somethings.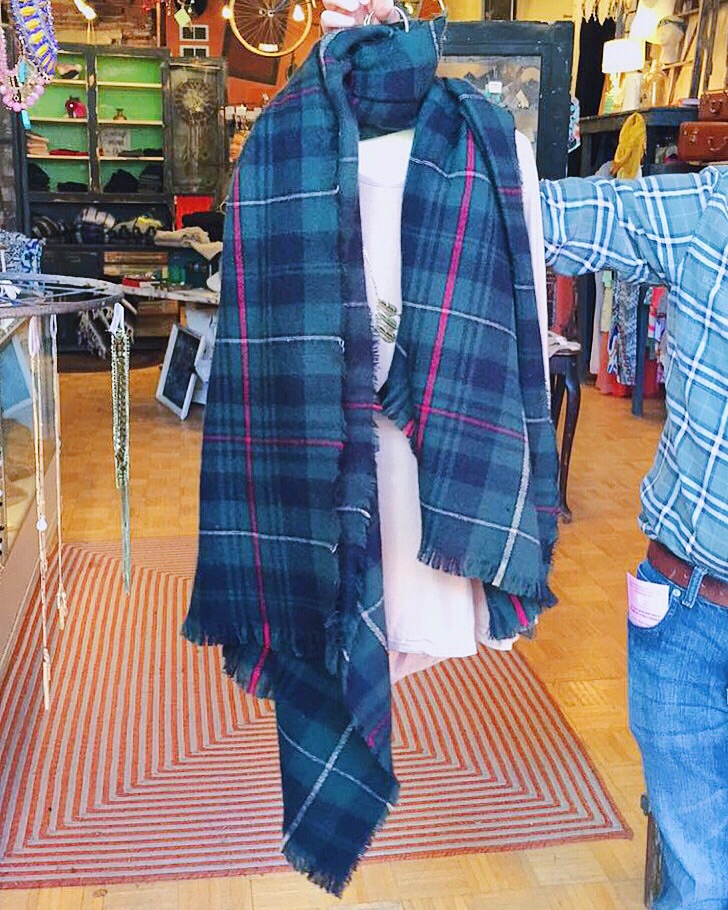 After reaching out to you guys for advice via Twitter and SnapChat I picked up this tartan blanket scarf. It reminds me of Outlander! (Is anyone else dying waiting for the new season to come out in Spring 2016?)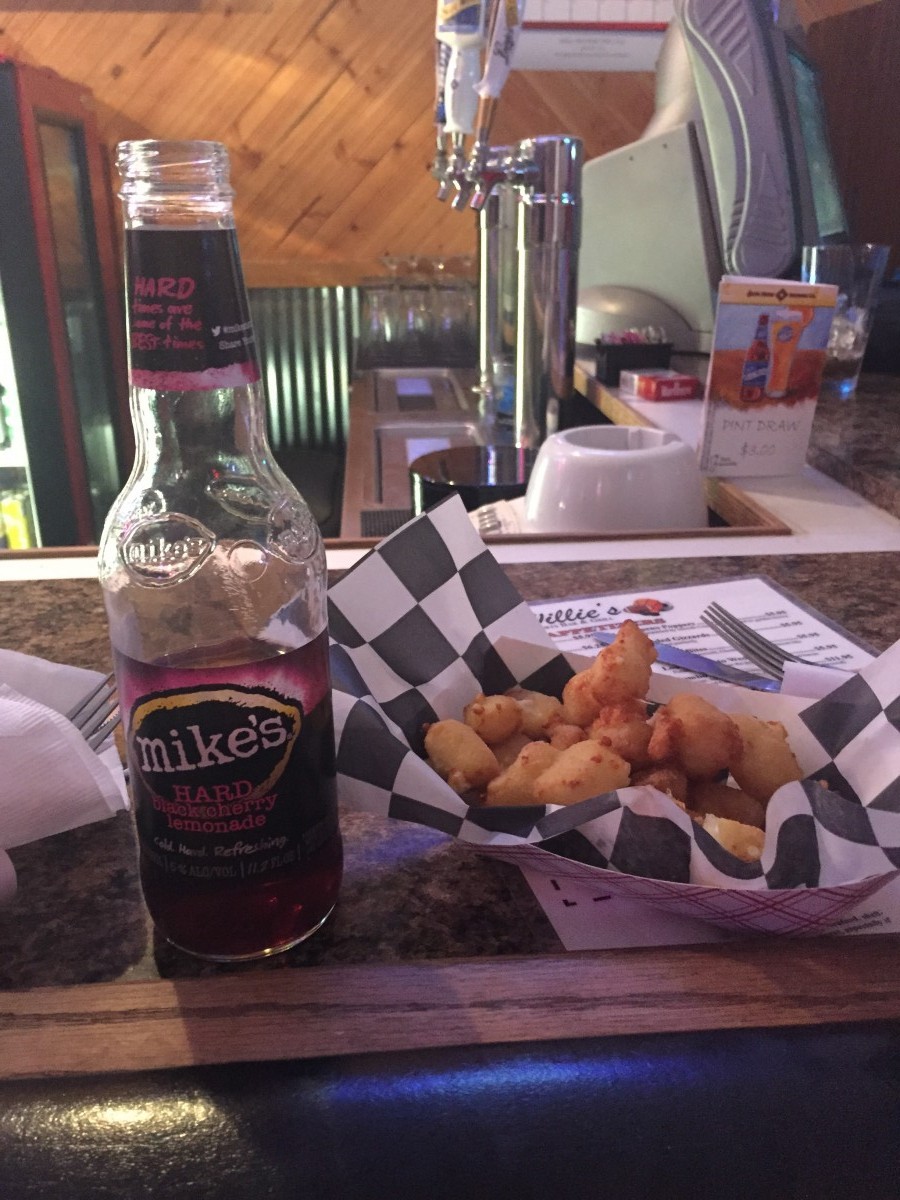 We visited Willie's Sports Bar for some of the best cheese curds I've ever had.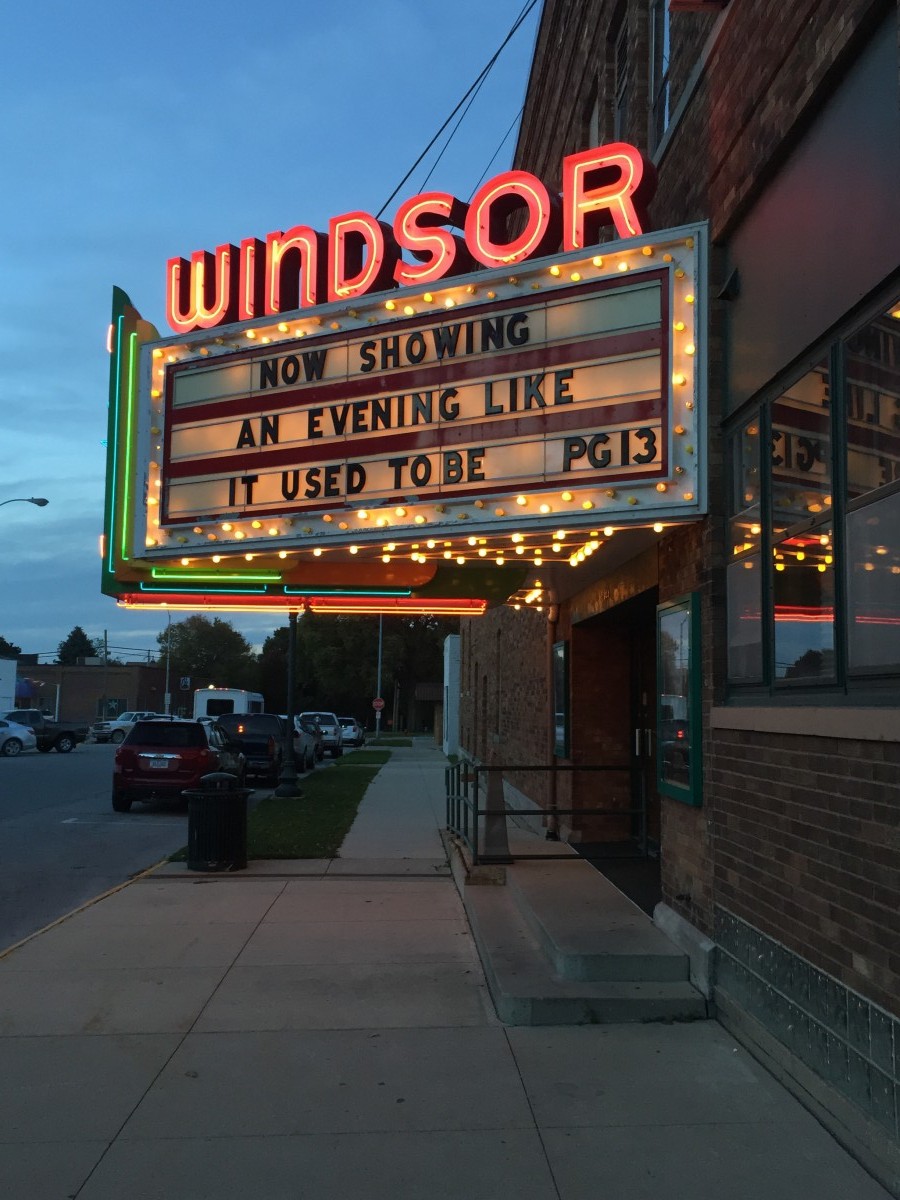 And attended the 5th Annual Vaudeville Show at the local Windsor Theatre.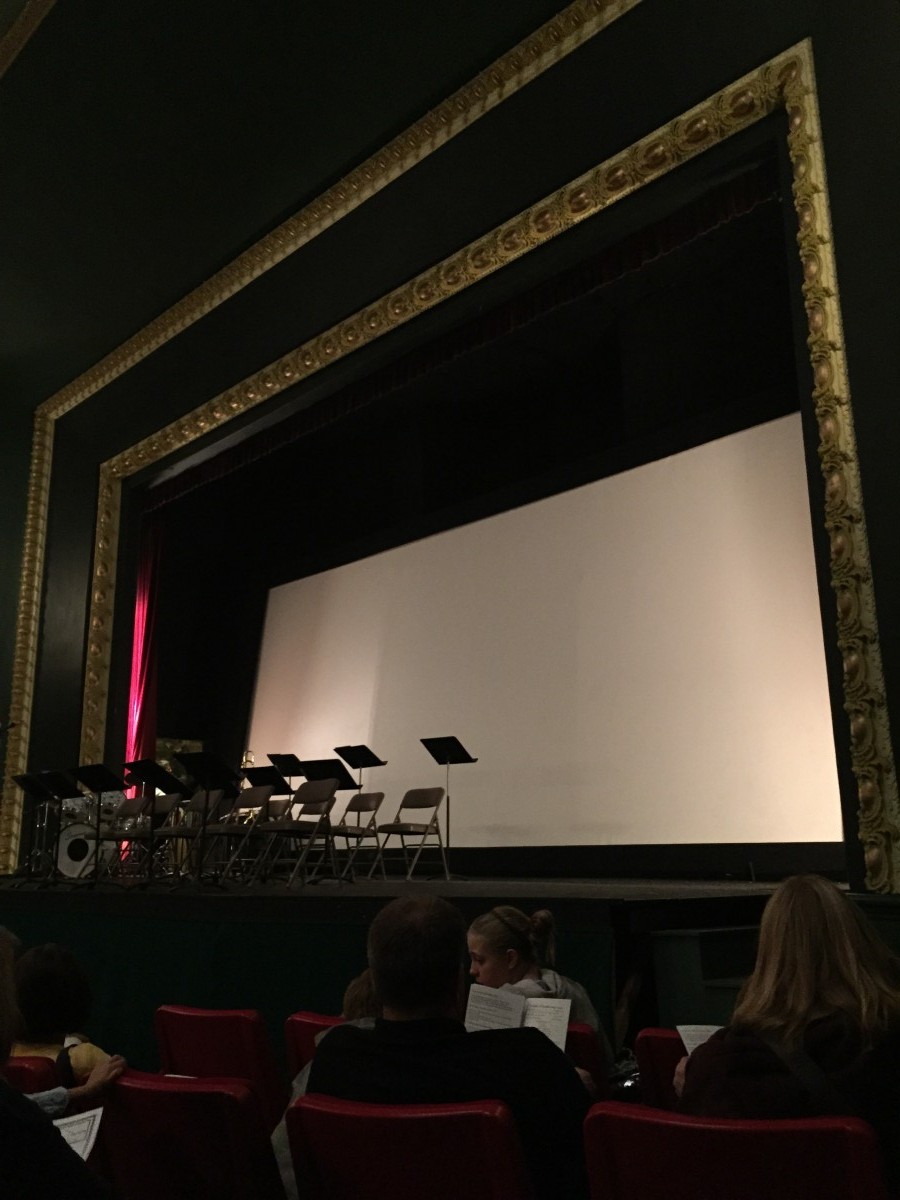 The theater was beautiful and the event was packed. It was a show dedicated to olden day performances with comedy acts, silent movies, band performances, and singers. It was such a fun event and such a great time.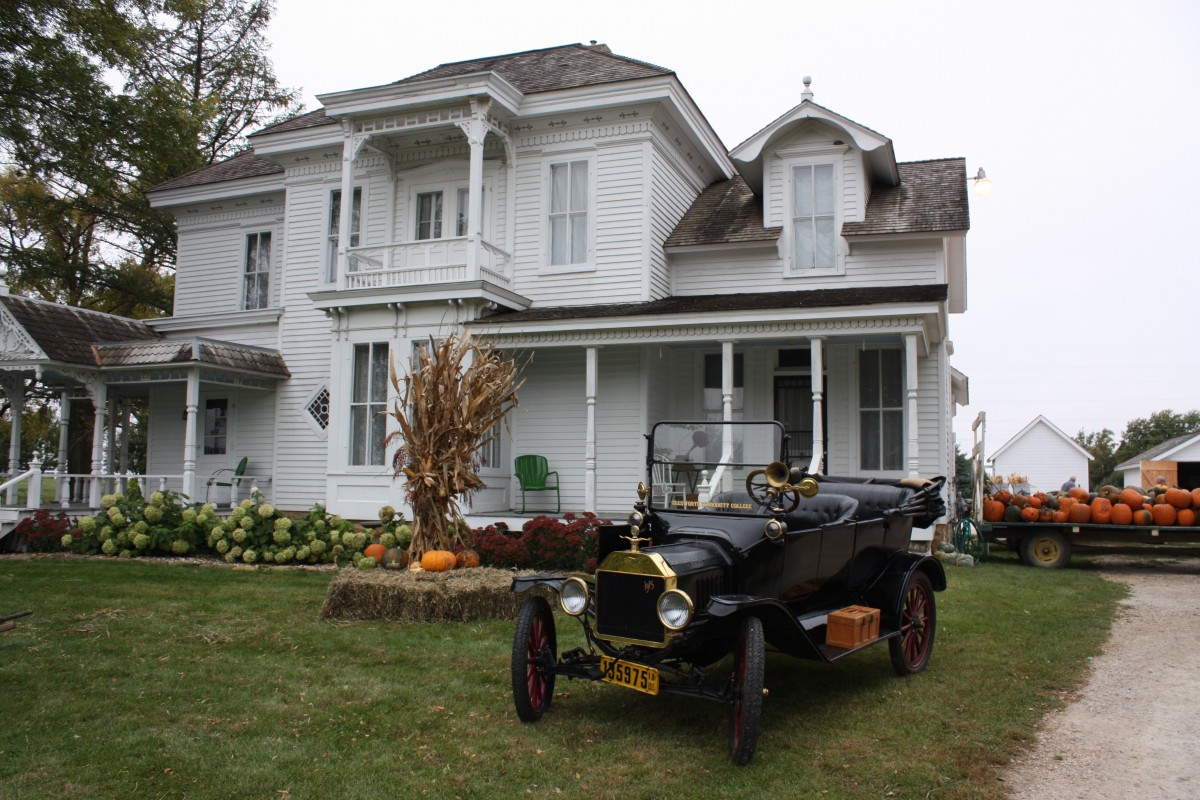 Our weekend ended with a trip to the Harriman Nielsen Historic Farm. It's a beautiful old house that we were able to tour and see what life was like in a completely different time period.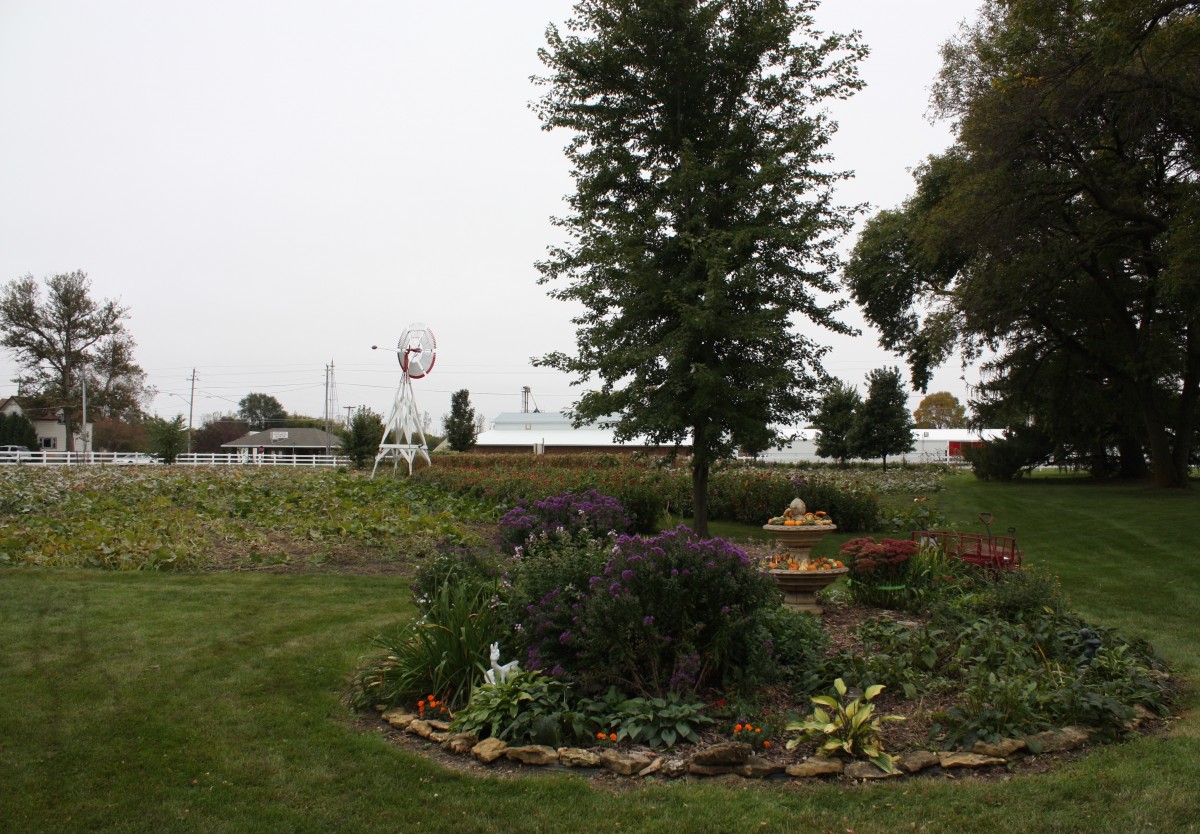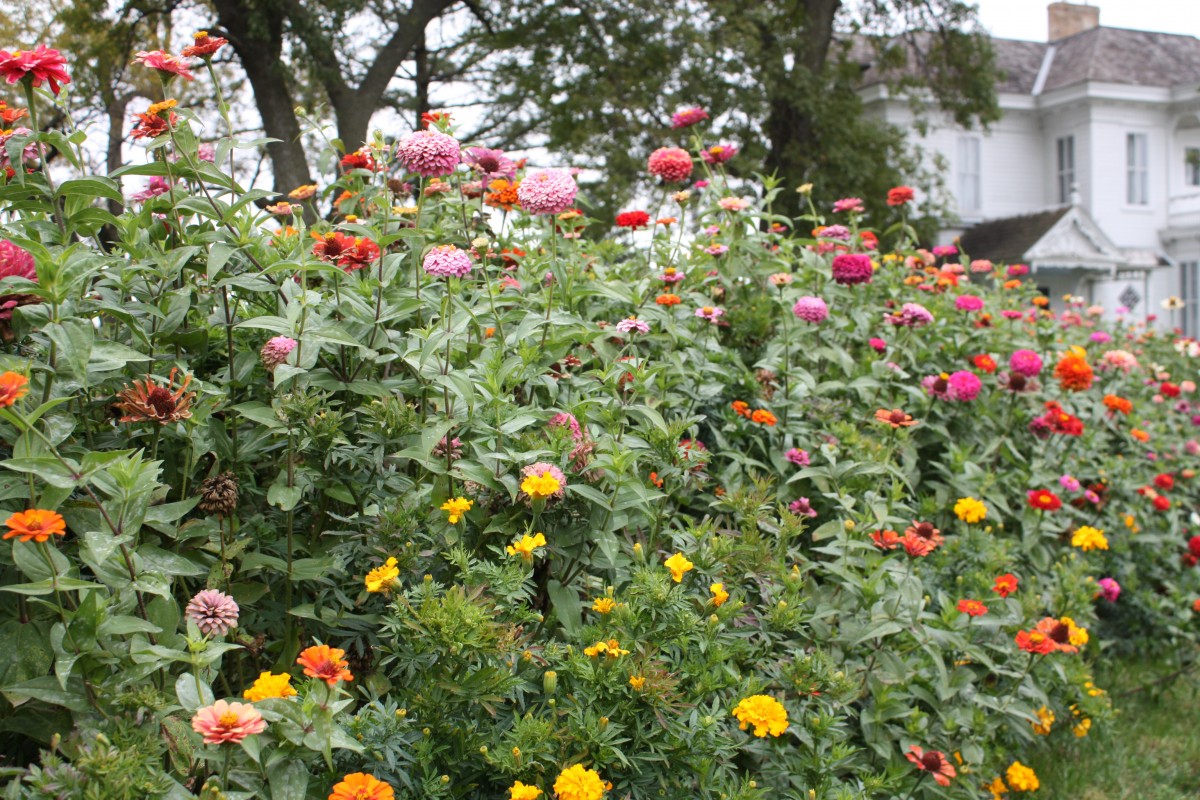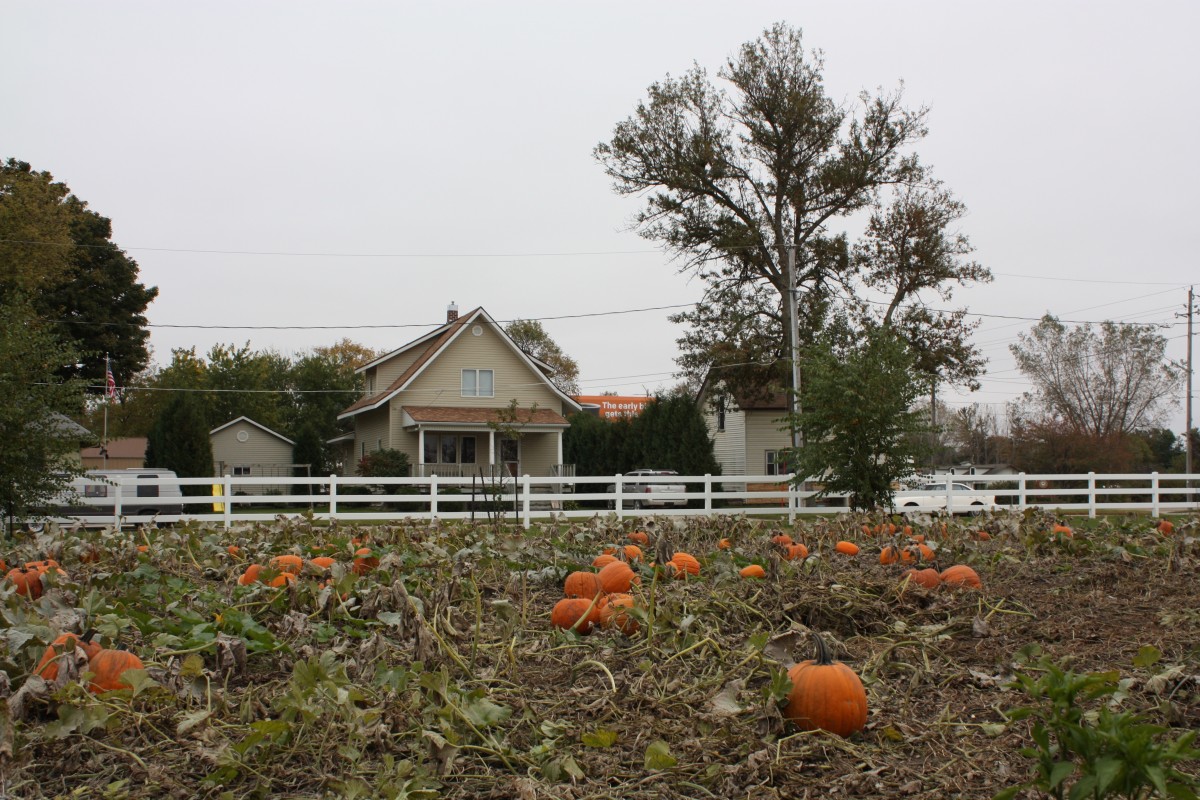 It's beginning to look a lot like fall! One of the amazing things about visiting a farm town is getting to see firsthand the beautiful bounty the land grows. Check out all these incredible looking pumpkins and gourds: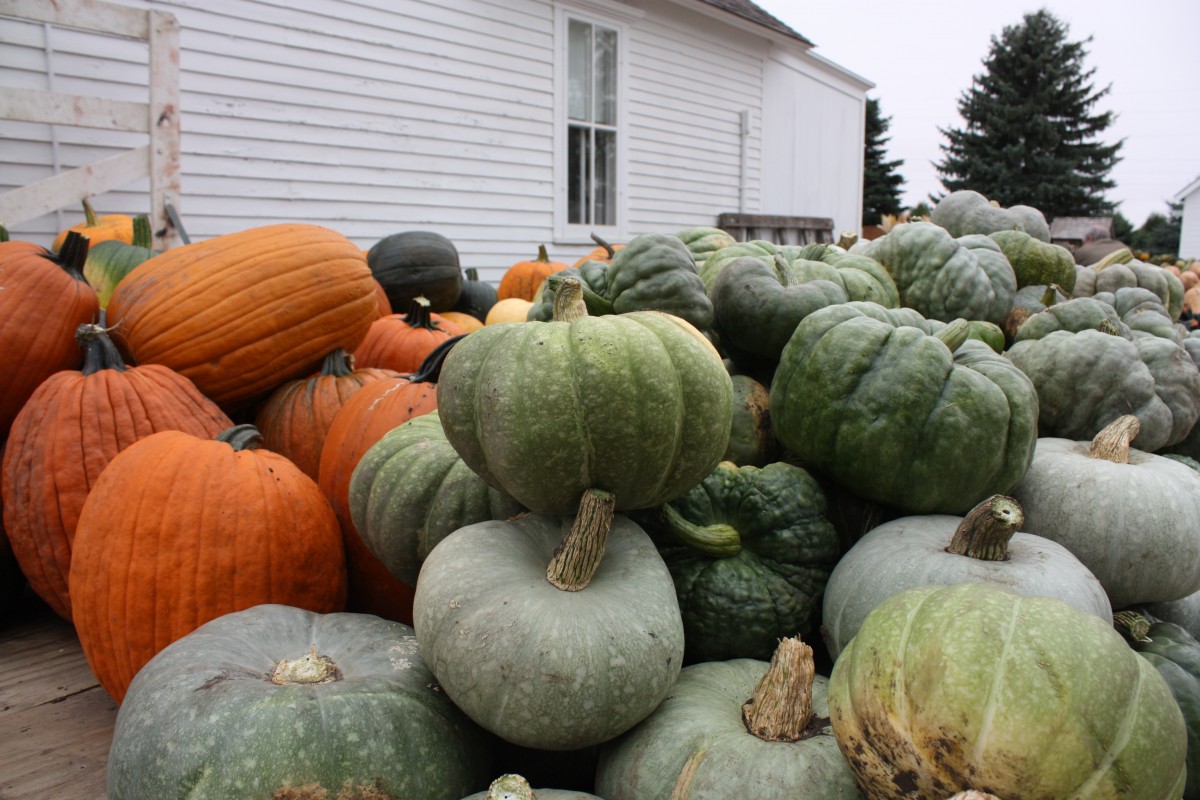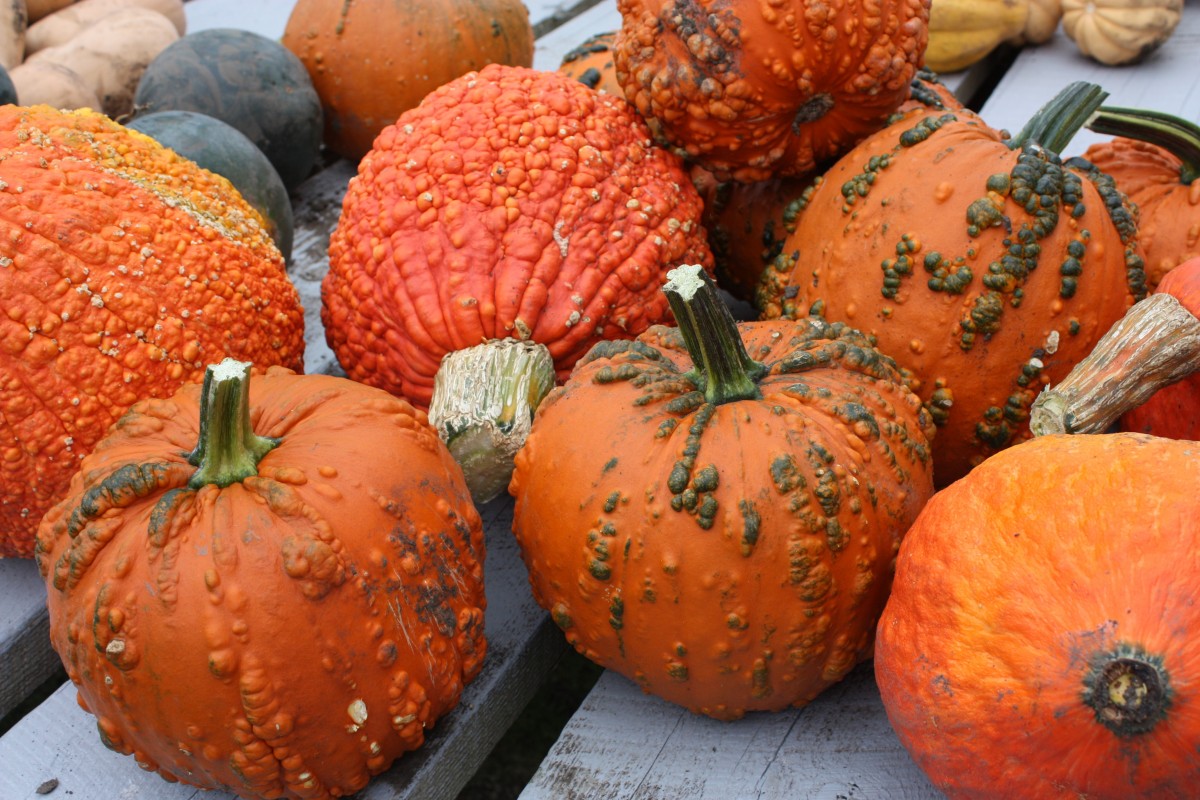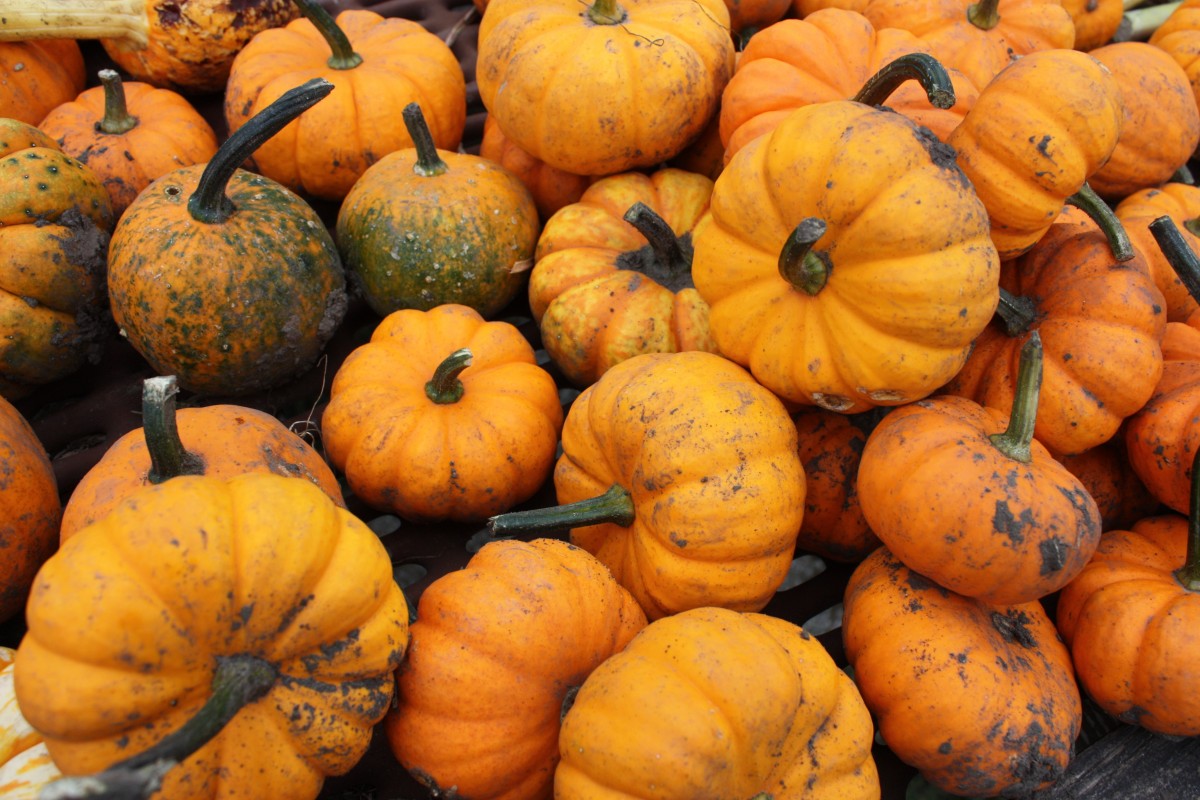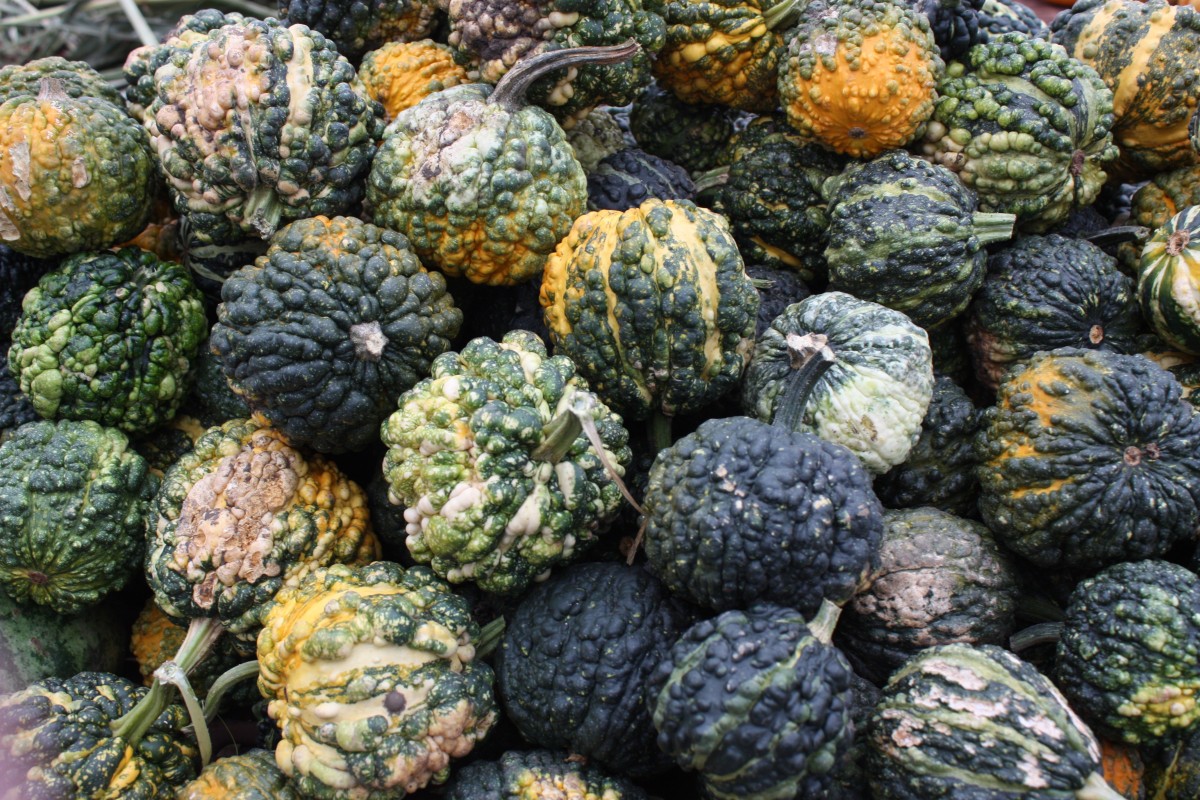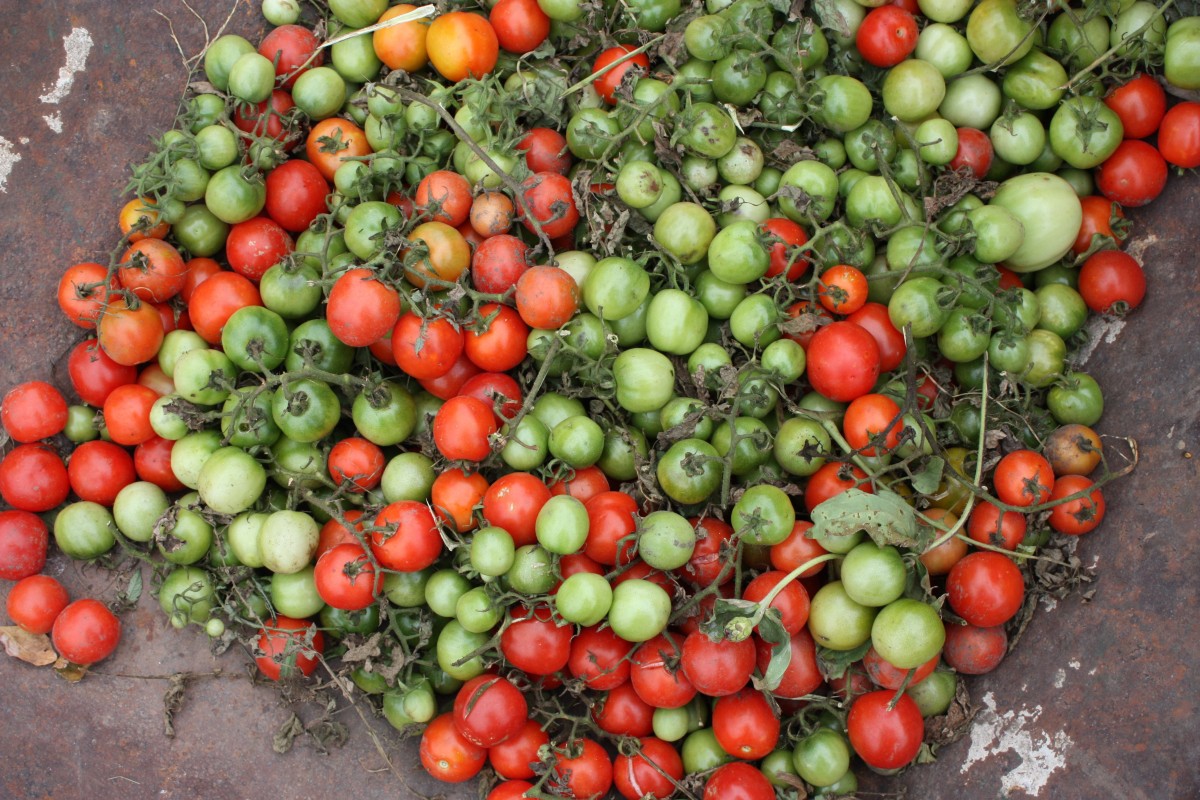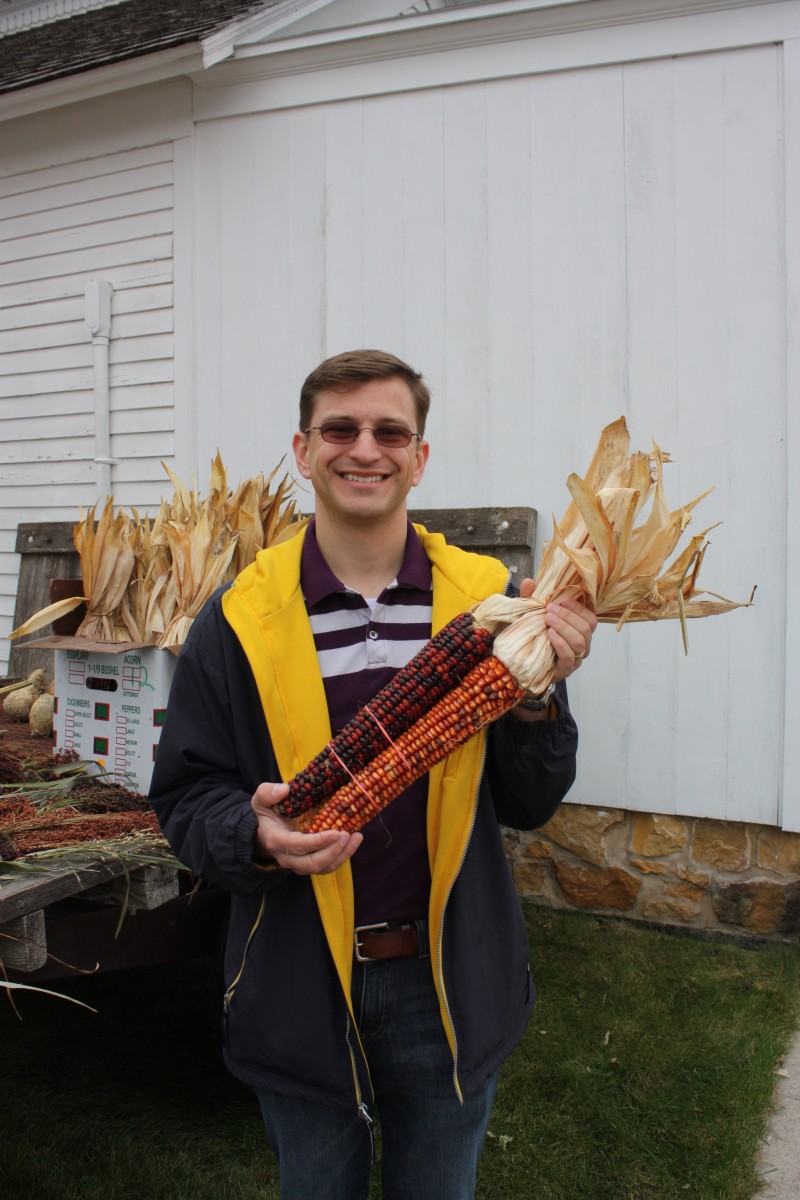 Gigantic Iowa corn for everyone! 😀
This was my first time spending time in a farm town and I learned so much. Life is definitely different but it is so great. I met some of the friendliest people who have so much pride in their community and I can see why. Farms are the backbone of the country and it is incredible getting to live so close to that!
Questions of the Day: Did you grow up around farms? Have you ridden on a tractor or combine before? Do you think you would enjoy small town living?
A big thanks to Franklin County and The Iowa Farm Bureau for covering my lodging and expenses on this trip!