Happy Monday, friends! How was your weekend? Mine was a ton of fun. We had the most perfect fall weather and tried to spend as much of the weekend outside as we could. Don't forget to link up to your weekend snapshots at the bottom of this post!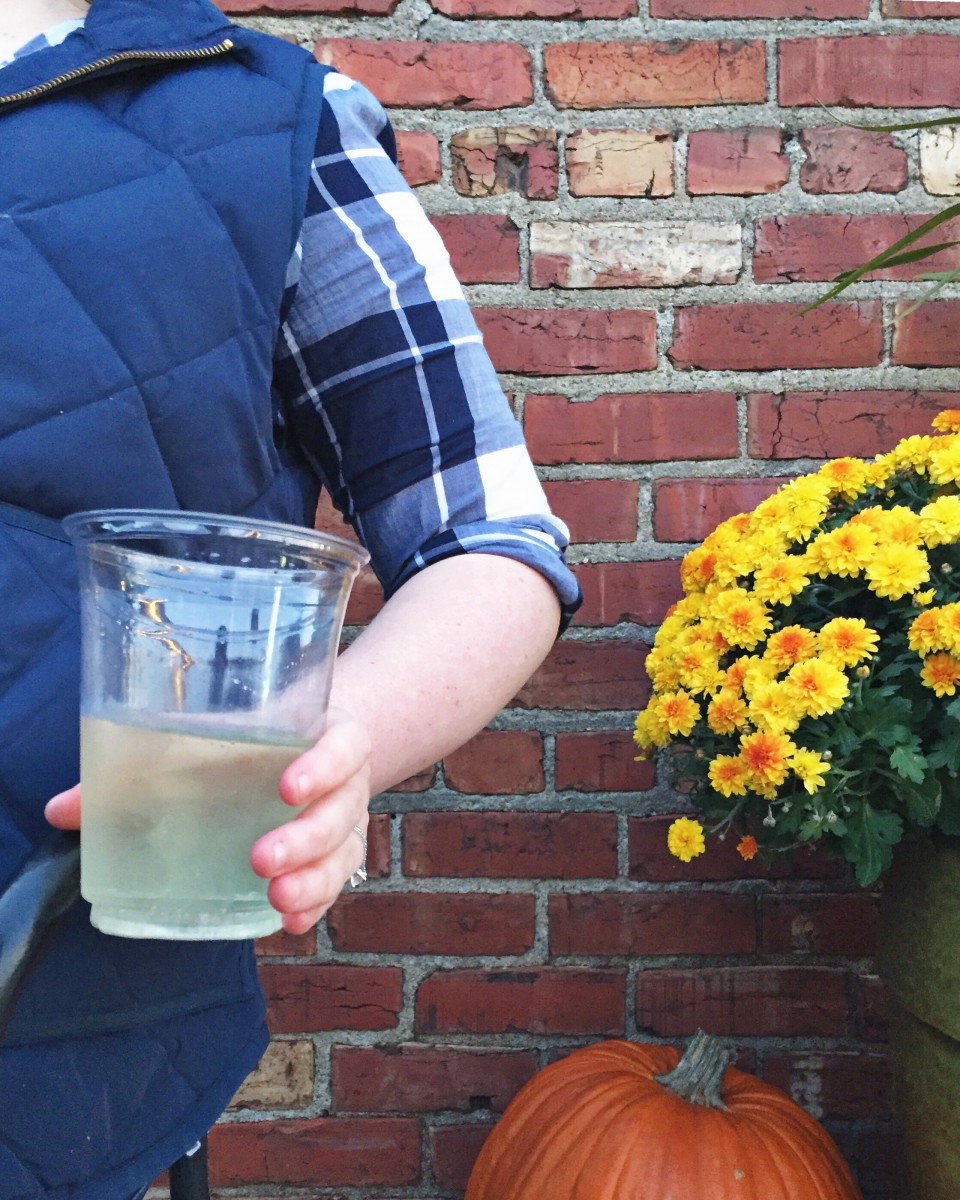 Friday night after work Josh and I headed over to Benson for drinks on 1912's rooftop.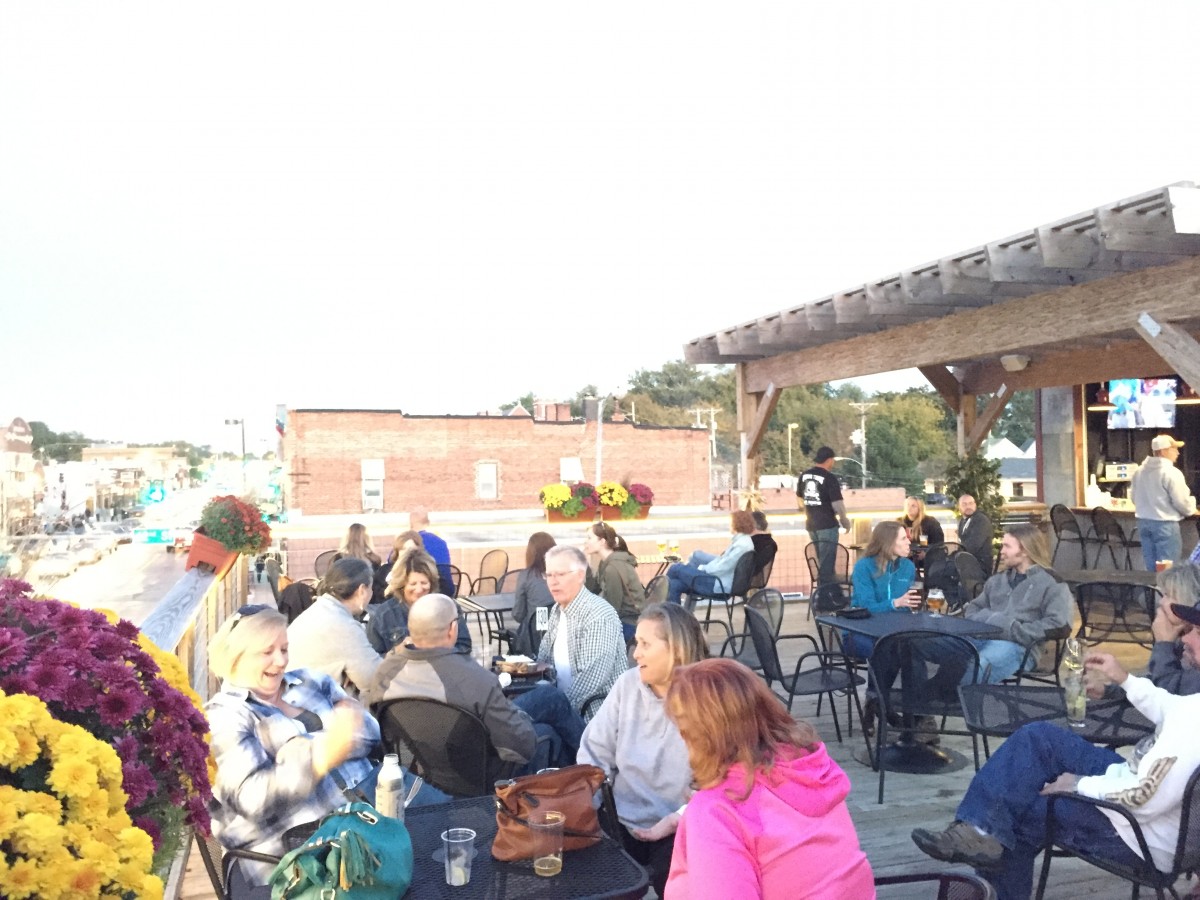 I've been wanting to check out their rooftop for a while now and it did not disappoint.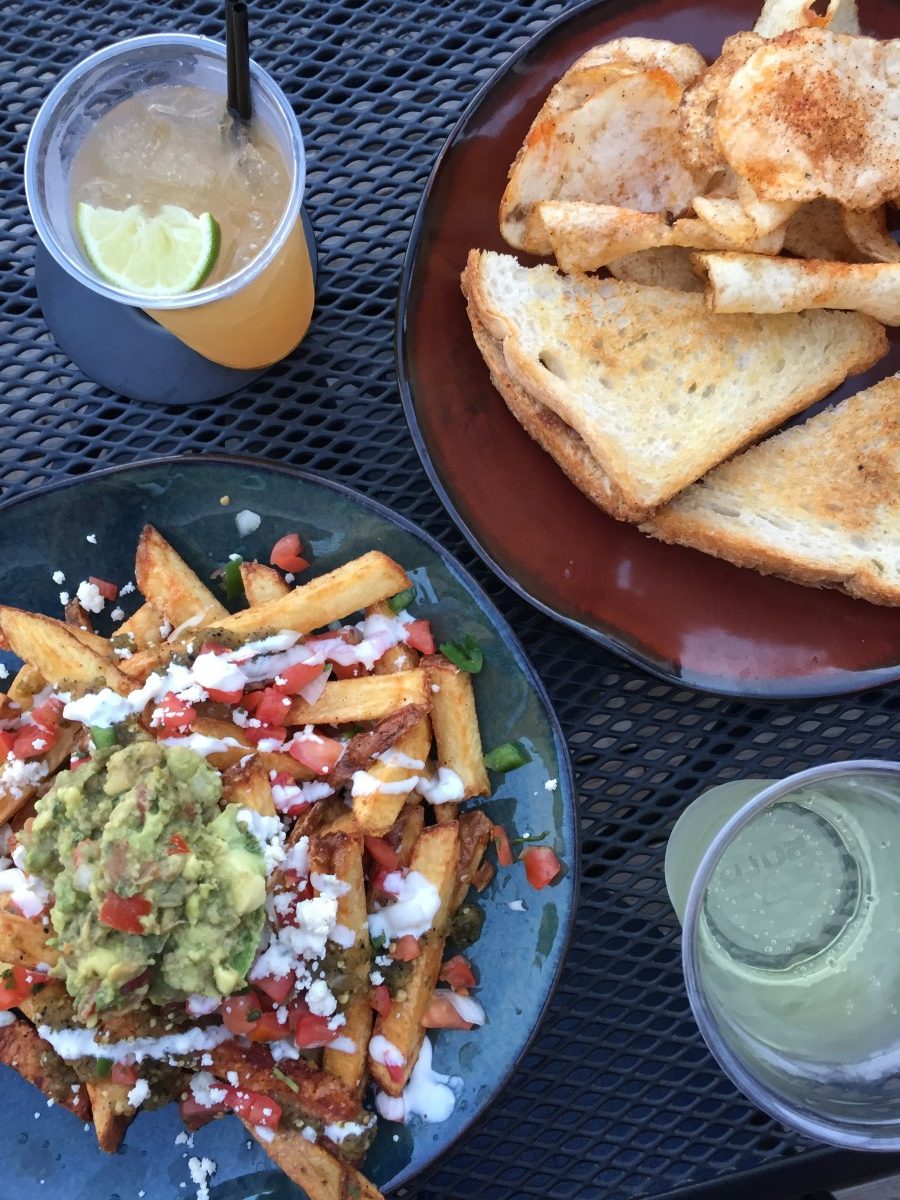 We split fry nachos and a grilled cheese sandwich with our drinks. The grilled cheese sandwich had a fig spread on it that was delicious.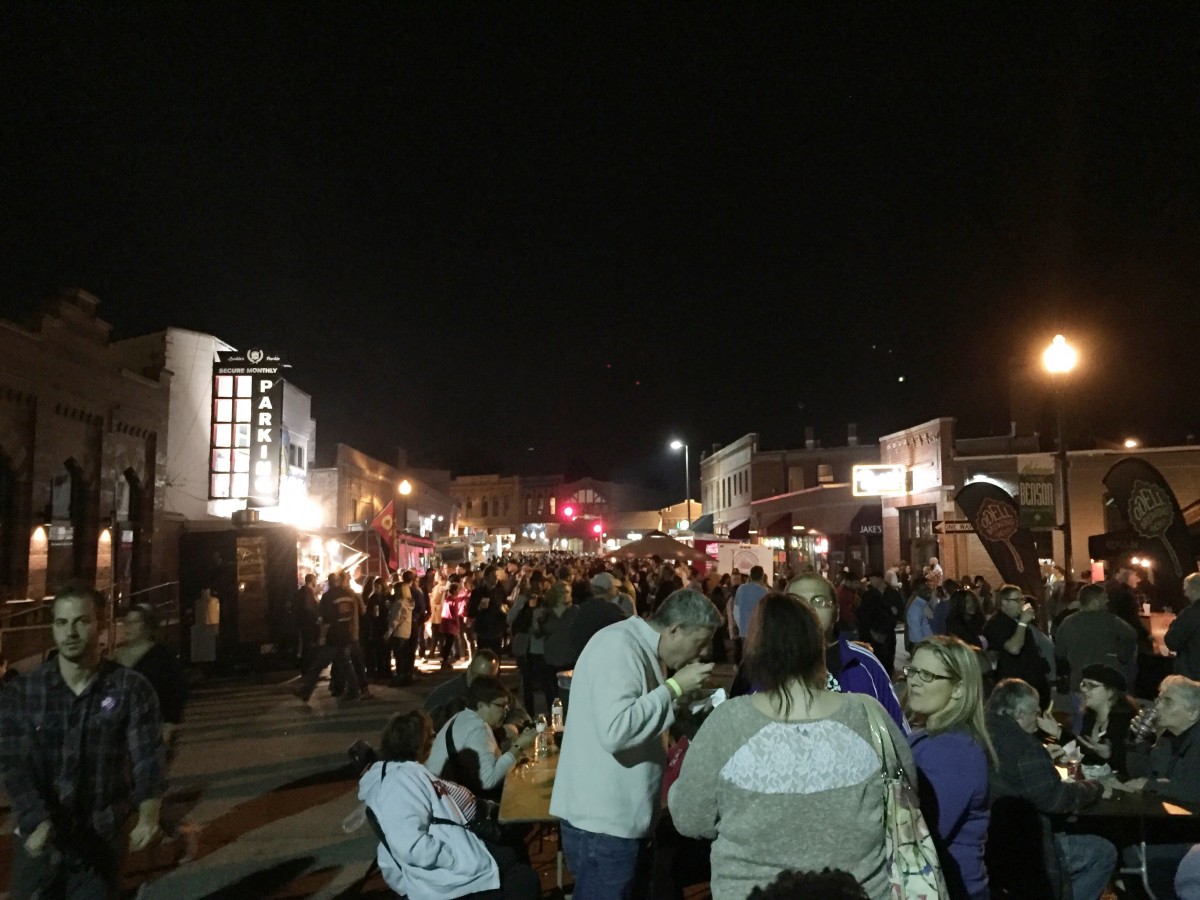 Benson was having a Food Truck Rodeo event that night. While we didn't get anything from the food trucks we enjoyed walking through the crowds, checking out the food, and enjoying the live music.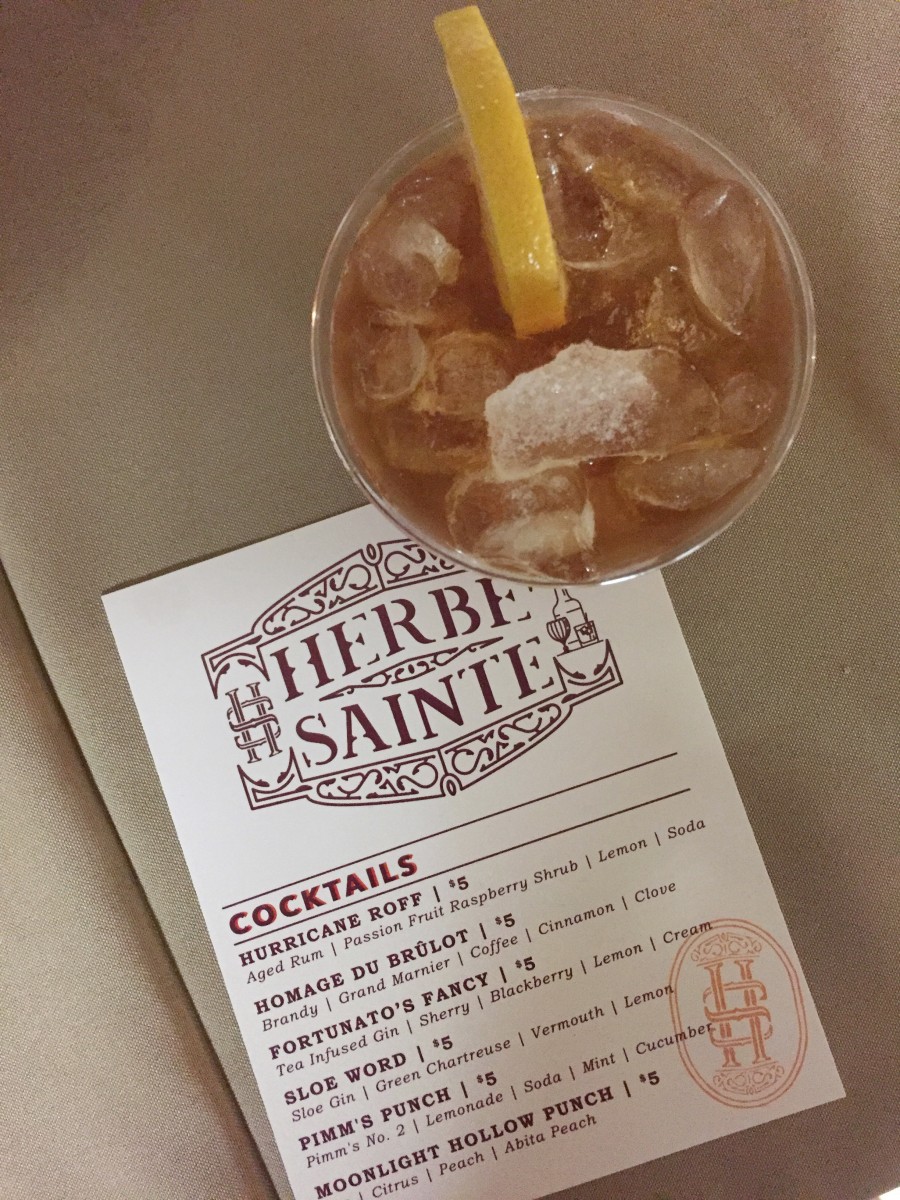 We wandered into a pop-up bar event featuring Herbe Sainte. They're going to be opening up a restaurant and bar in Aksarban soon but were treating Benson visitors to great drinks at seriously amazing prices. I loved my Pimm's Punch.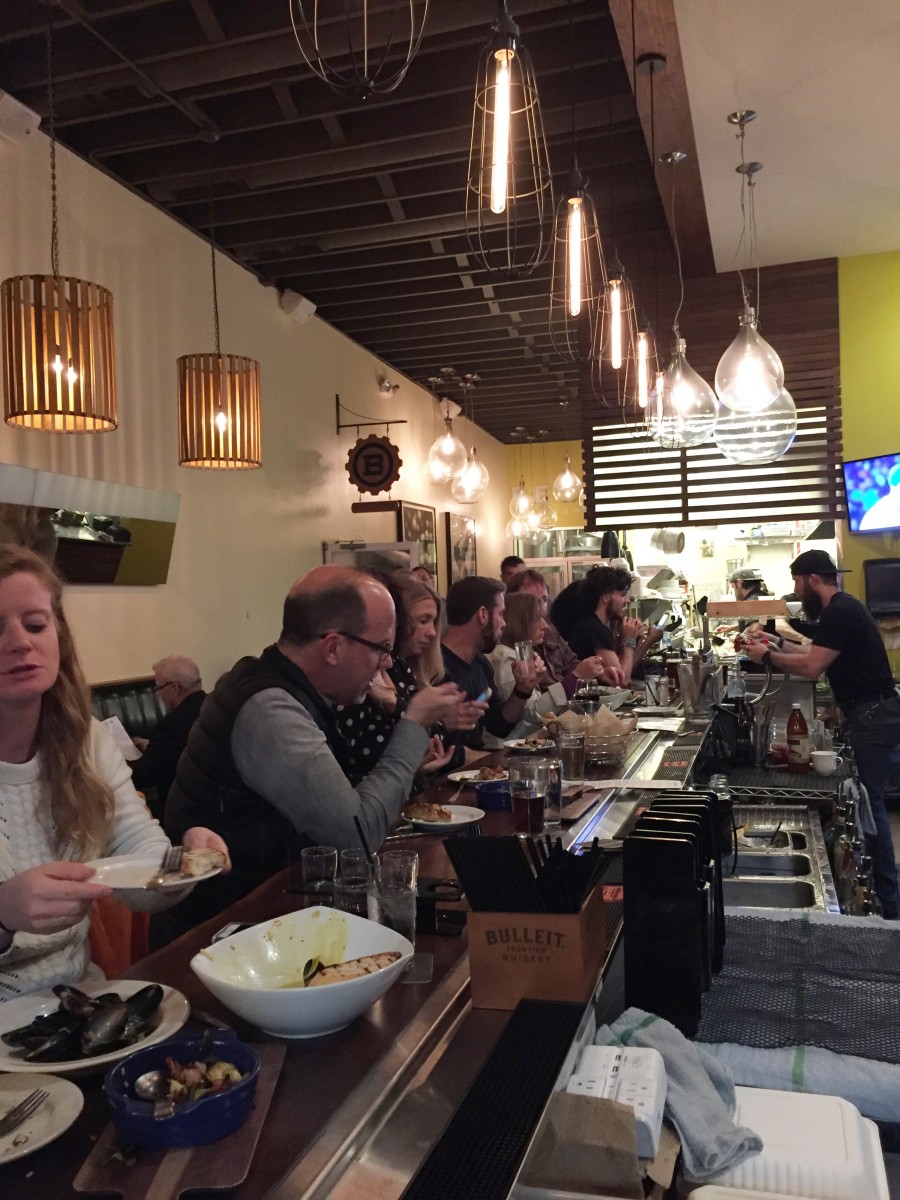 After walking around some more we found ourselves in Benson Brewery so Josh could grab a beer and we could check out the food for some late night snacking.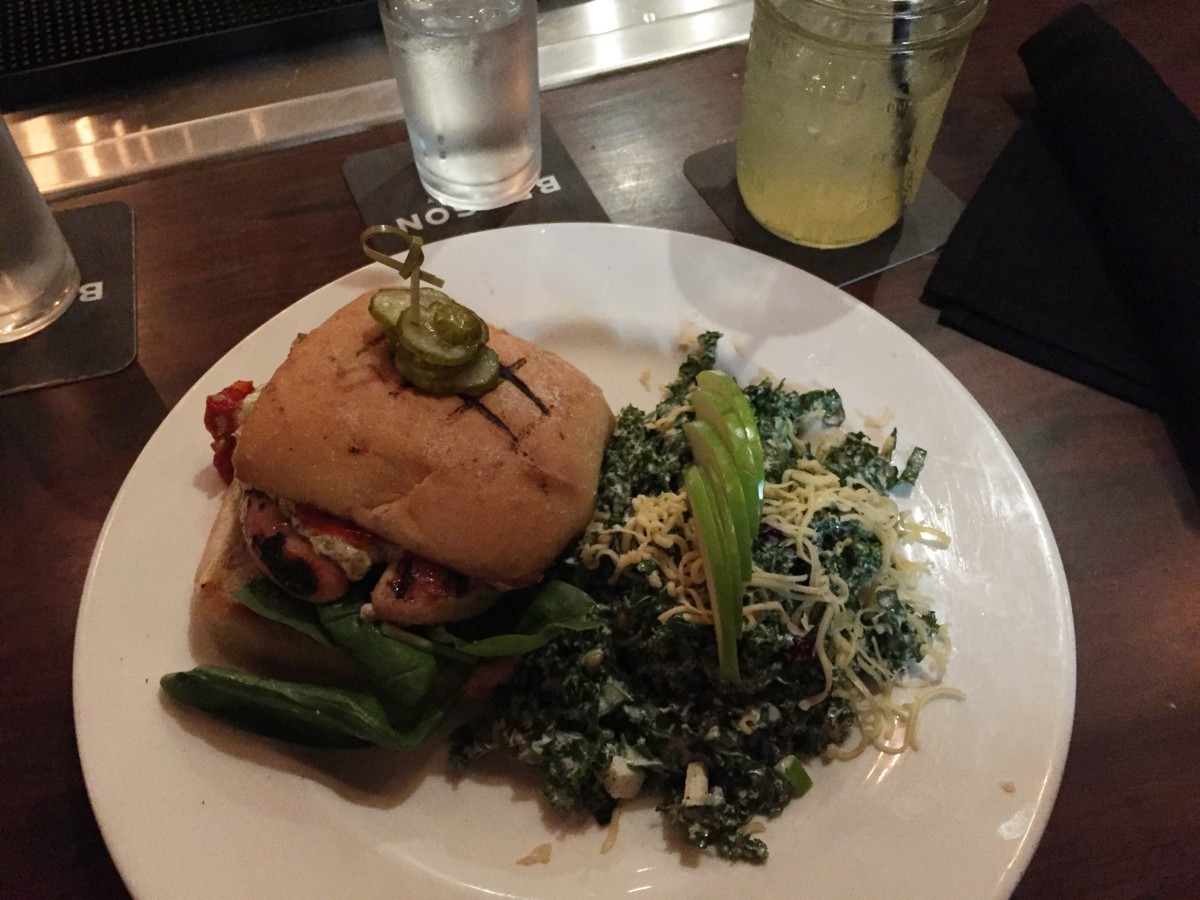 I got a chicken sandwich with a kale side salad. The salad was incredible and I loved the pesto sauce on the sandwich. My eyes were bigger than my stomach as after a few bites I had to tap out for the night. Thankfully, it was just as good cold the next day for brunch. 😉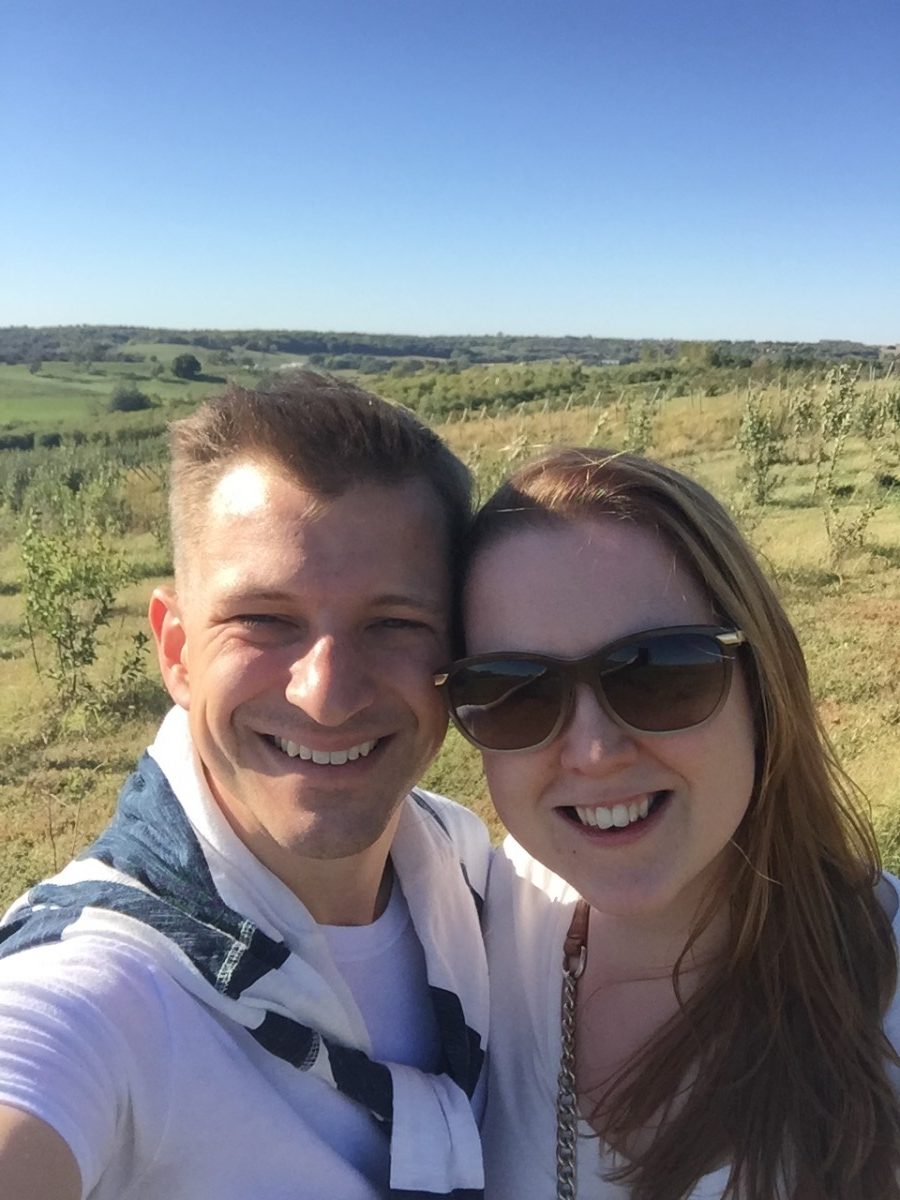 On Saturday Josh and I headed back to Ditmar Orchard for their Wine Walk 5k. Basically you walk a 5k and at every kilometer you get a sample of wine. It was basically my dream 5k.
We planned on fall weather again but it ended up being a summer weather kind of day. We didn't mind at all but had some extra layers we had to strip off and tie around us. I'm so glad we were able to remove the extra layers because this was an adventure 5k. We were up hills, through the orchard, into the bushes, around the pumpkin patch, out to the side of the road, trying to figure out where the heck we were going. It was so much fun and we felt so accomplished when we were able to successfully find every wine stop.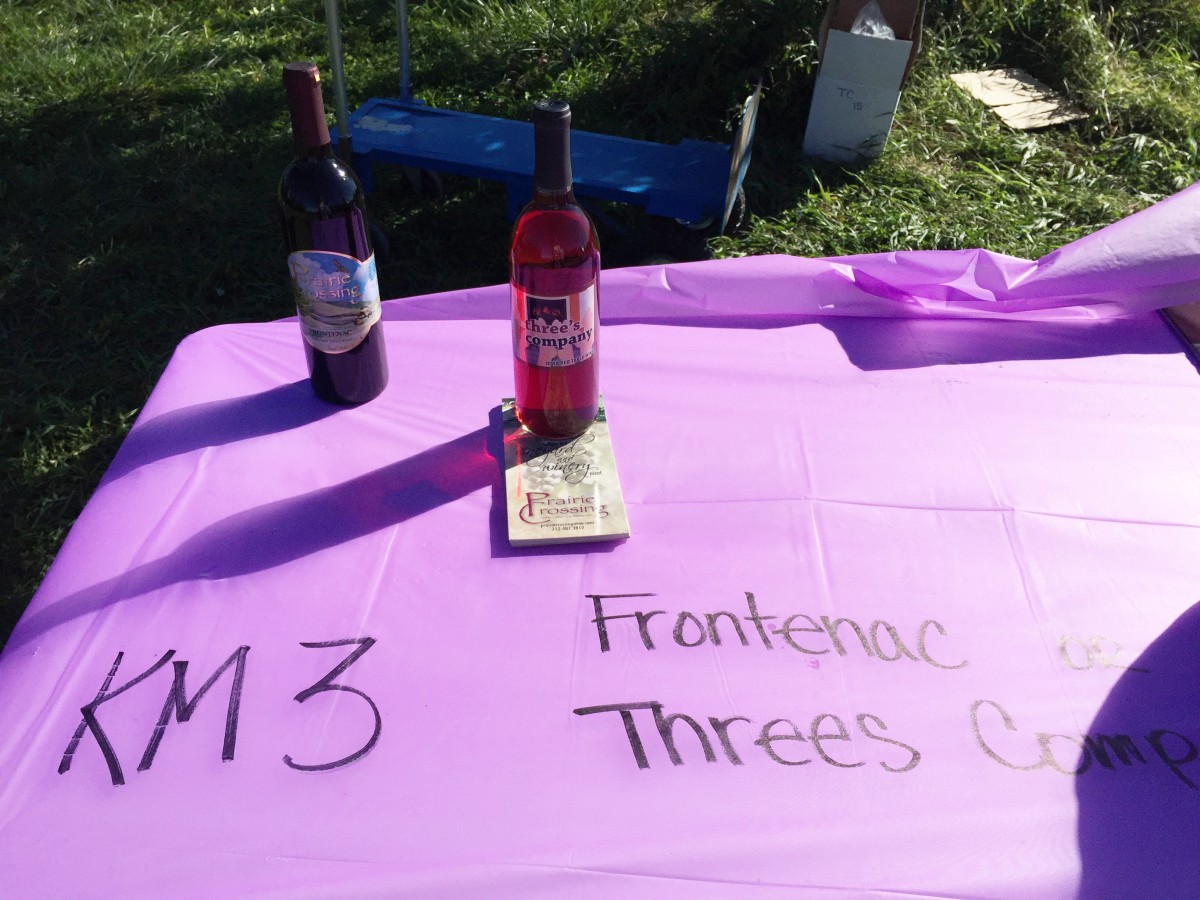 We fell in love with Prairie Crossing's Three's Company wine so much we ended up buying a bottle at the end of our walk. It was delicious.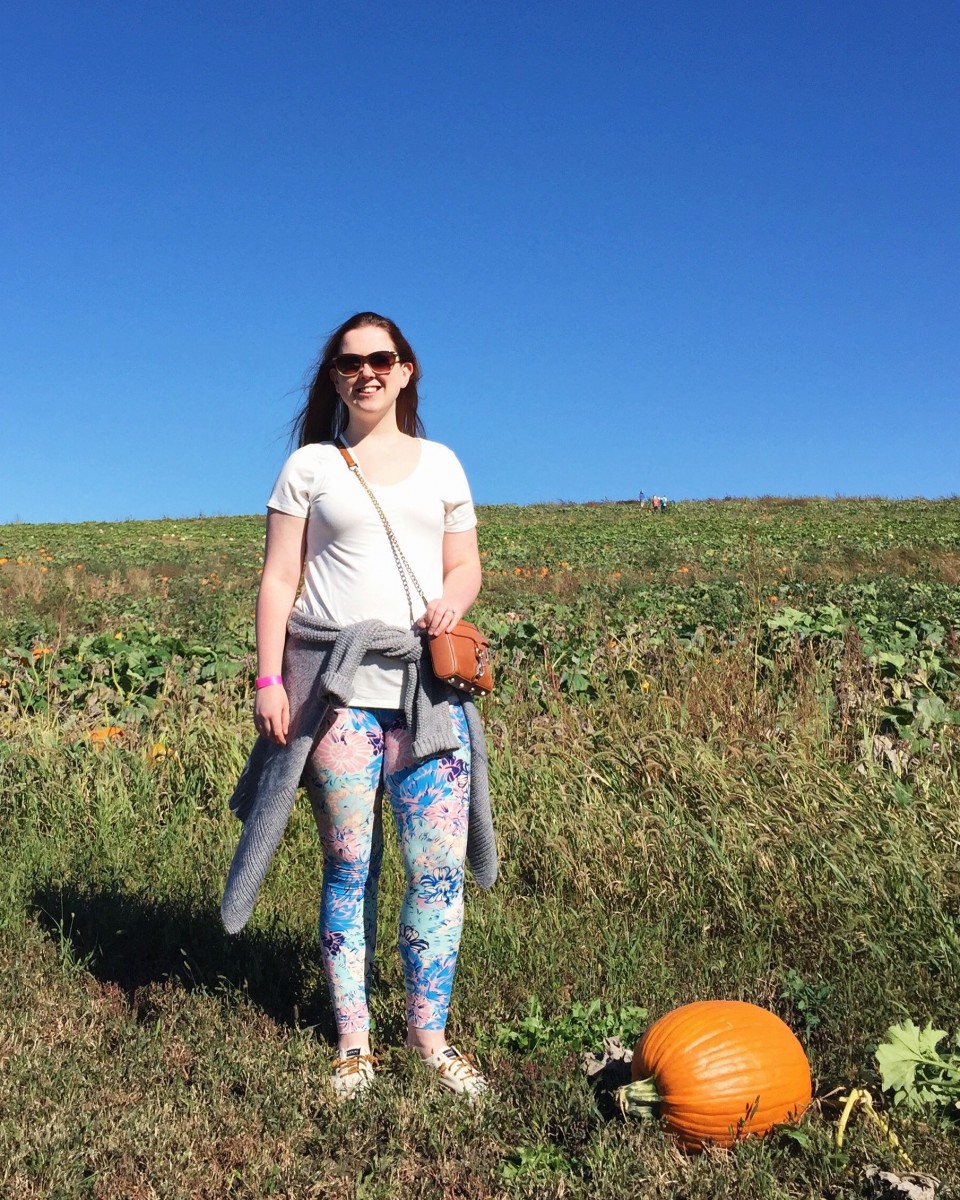 I traipsed around in my bright blue LuLaRoe leggings without a care in the world. Josh calls the print a granny print but I love them and think they're super cute.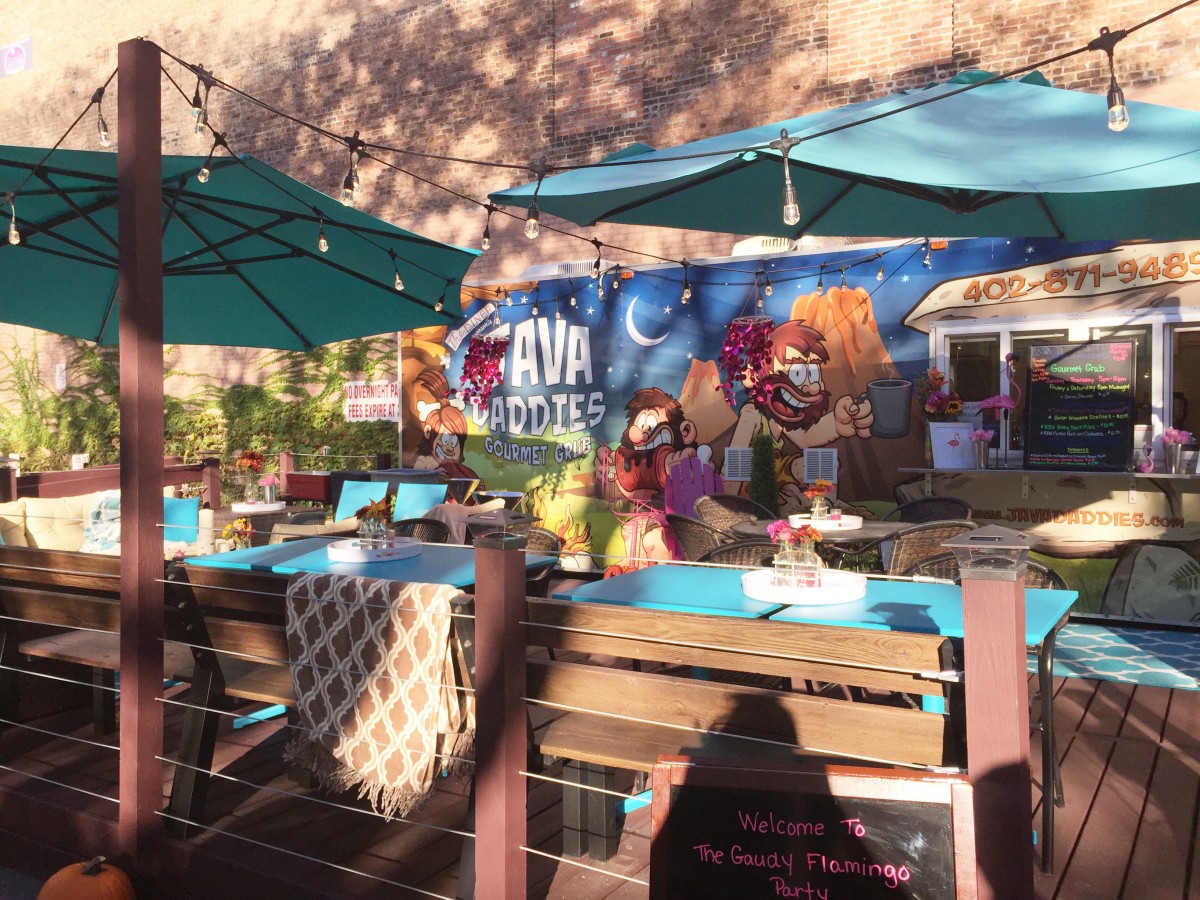 We worked up an appetite walking all around the orchard so when we got back to Omaha we decided to walk down to the Old Market for dinner. We love Java Daddies and were looking forward to a light dinner outside.
Java Daddies was celebrating their grand opening that night and had pink touches everywhere for their Gaudy Pink Flamingo party. I loved it, and felt like my pants fit right in. 😀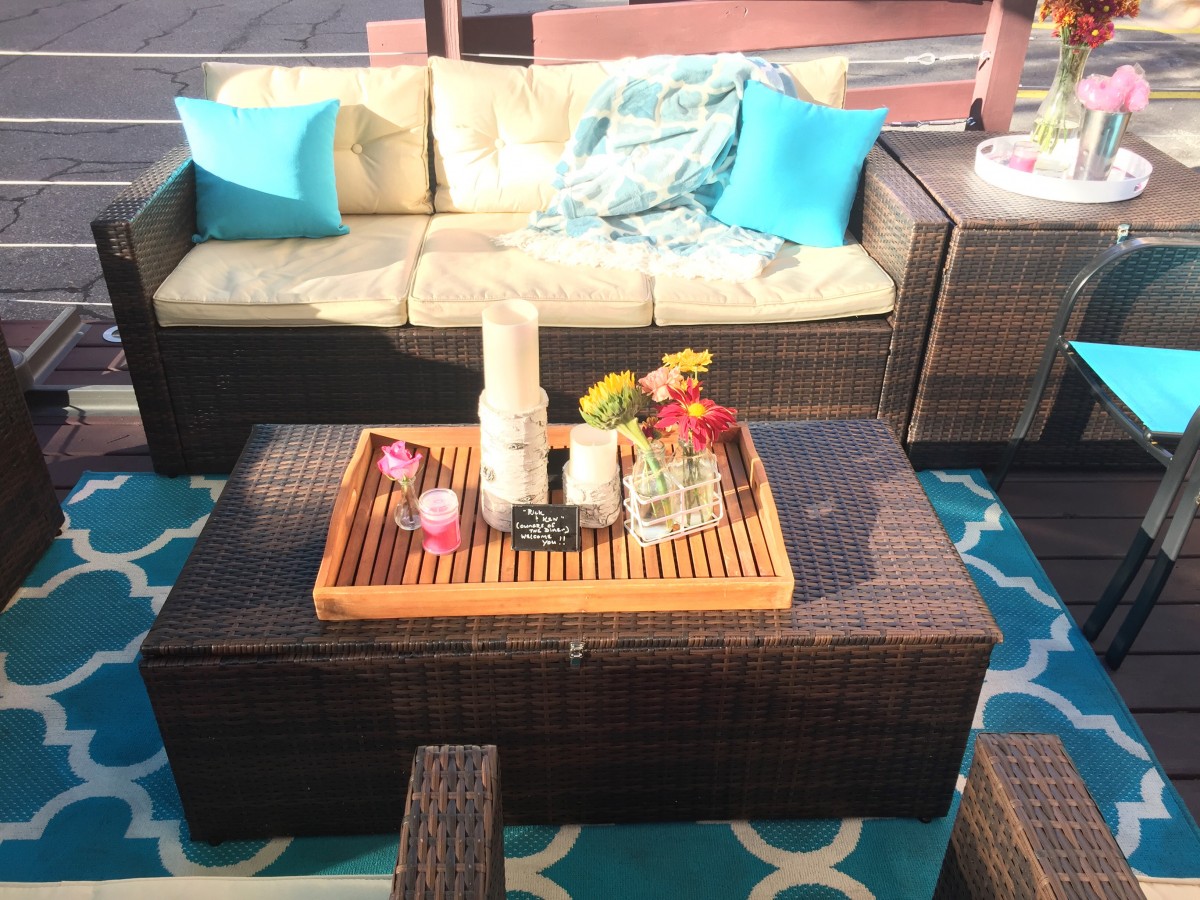 This place is seriously cute. I want to pick this patio up and take it from this parking lot to my backyard!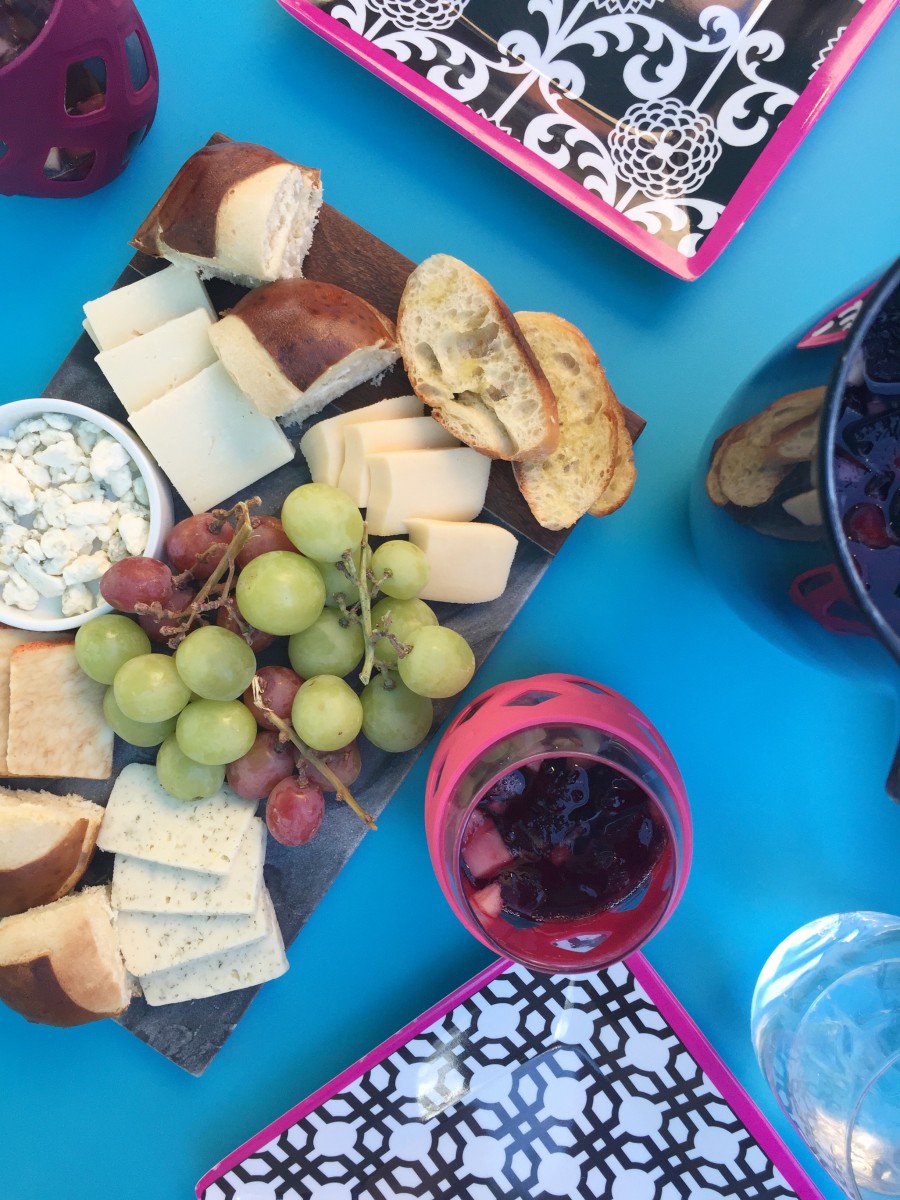 We split a cheese plate and a pitcher of sangria and it was everything. The drinks at Java Daddies are unreal.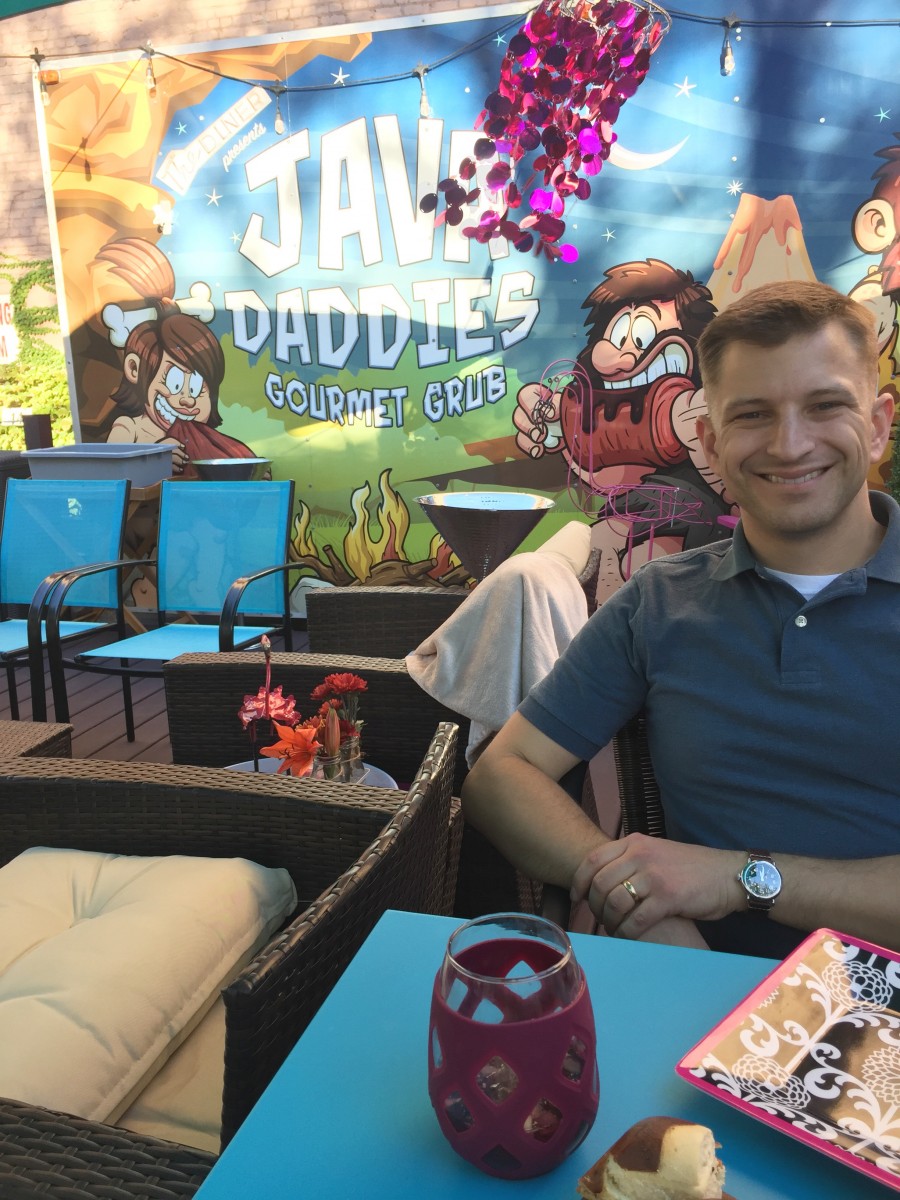 I feel so lucky to get to have so much fun with this guy. He makes me feel every day like I hit the life jackpot.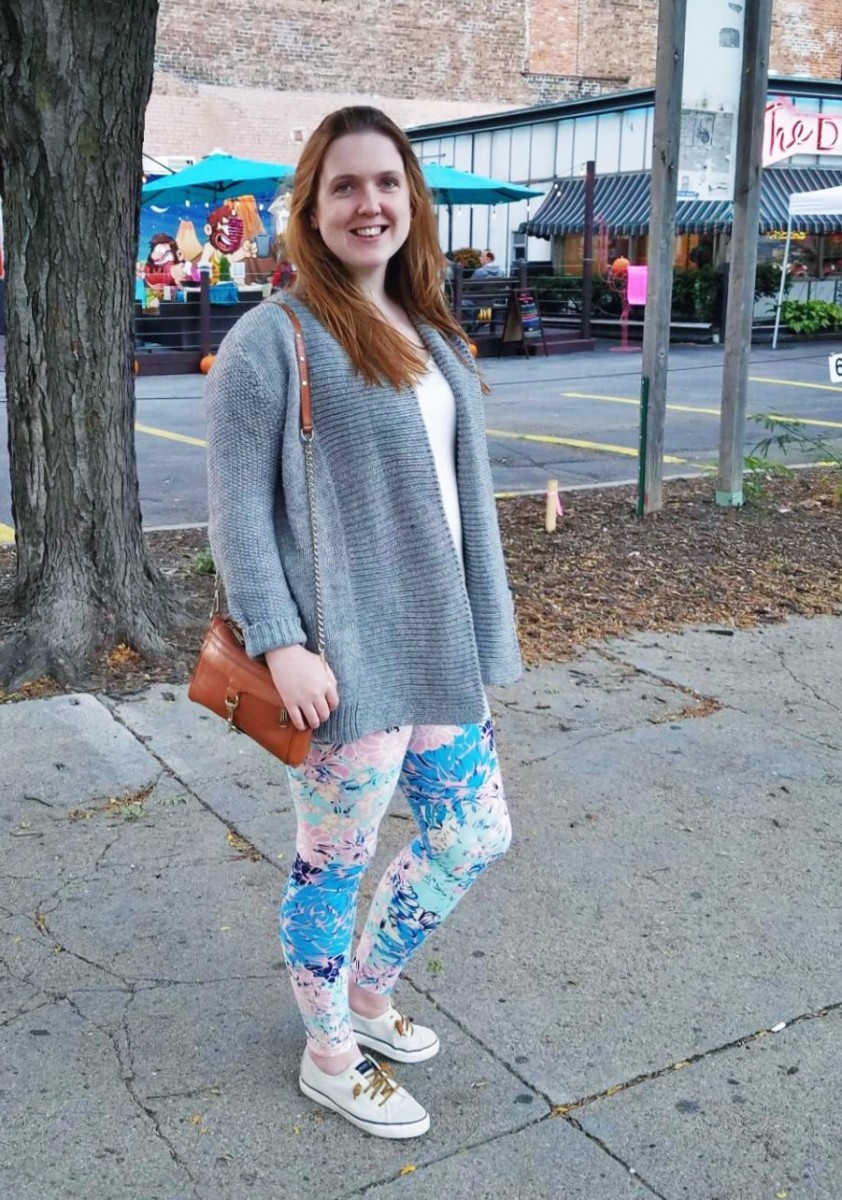 And with that, we took my granny pants back home where we watched Psych and relaxed for the rest of the night.
Sunday was all cleaning-chores-errands so I won't bore you with all that, but it was nice to have a productive day after having such a lazy, fun one. Now I feel ready to tackle the week!
Questions of the Day: What was the highlight of your weekend? Would you sign up for a wine walk 5k? Is your area currently experiencing fall weather, summer weather, or a mix of both?