Happy Monday everyone! I'm off from work today and am writing this post in my pajamas on the couch after a full nights sleep. It feels amazing and I'm relishing every minute of it. As fun as today is, this weekend was even better. Here's what I was up to over Valentine's Day weekend. Don't forget to link up to your weekend snapshots at the end of this post!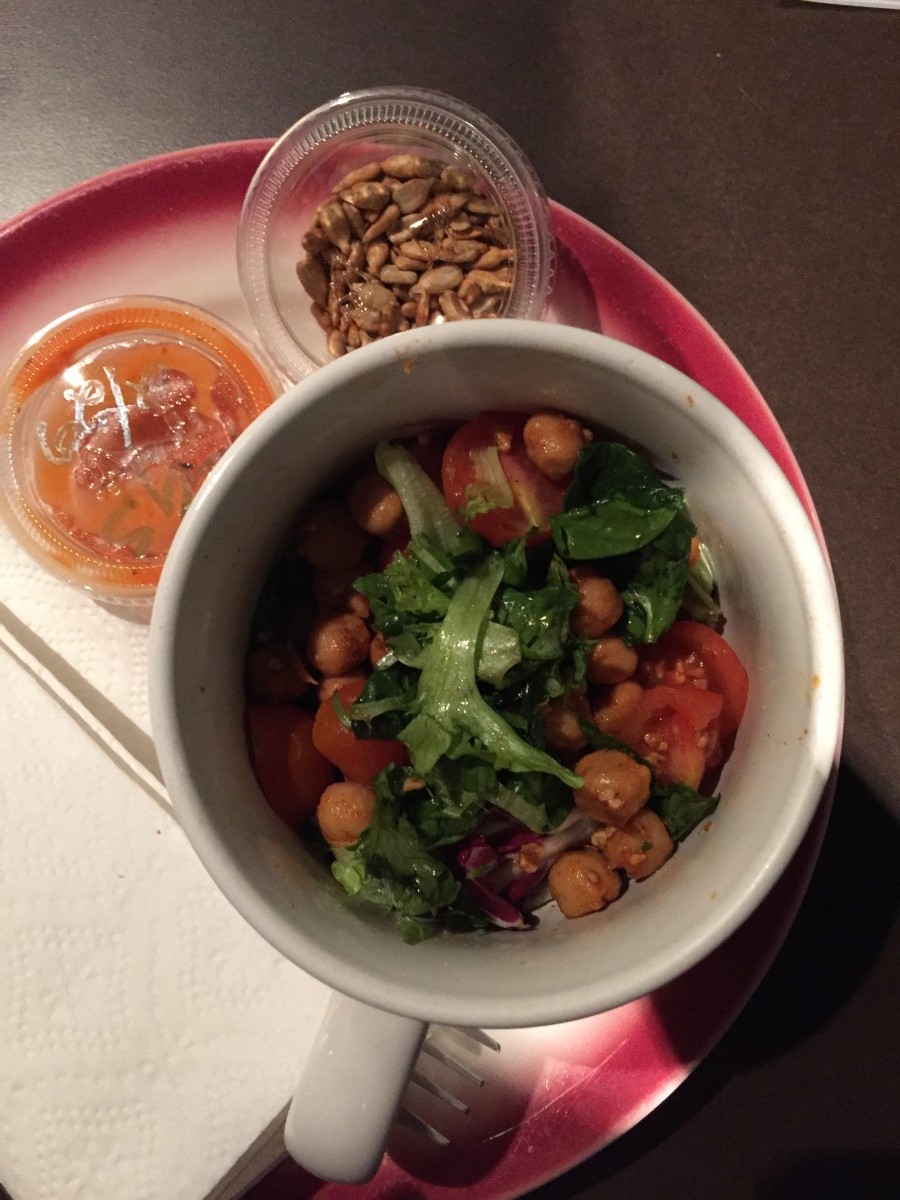 Friday night Josh and I went to a local food meetup hosted by No More Empty Pots. They're a non-profit doing incredible work in the Omaha community to fight food deserts and food swamps. I got to meet some inspiring people and learn about different ways to get involved.
Saturday morning Josh and I headed over to UNO for TEDxUNO. This was my first TED talk and I had a great time. I learned a lot, was inspired, and had some of my ideas challenged. It was everything I hoped an event like that would be.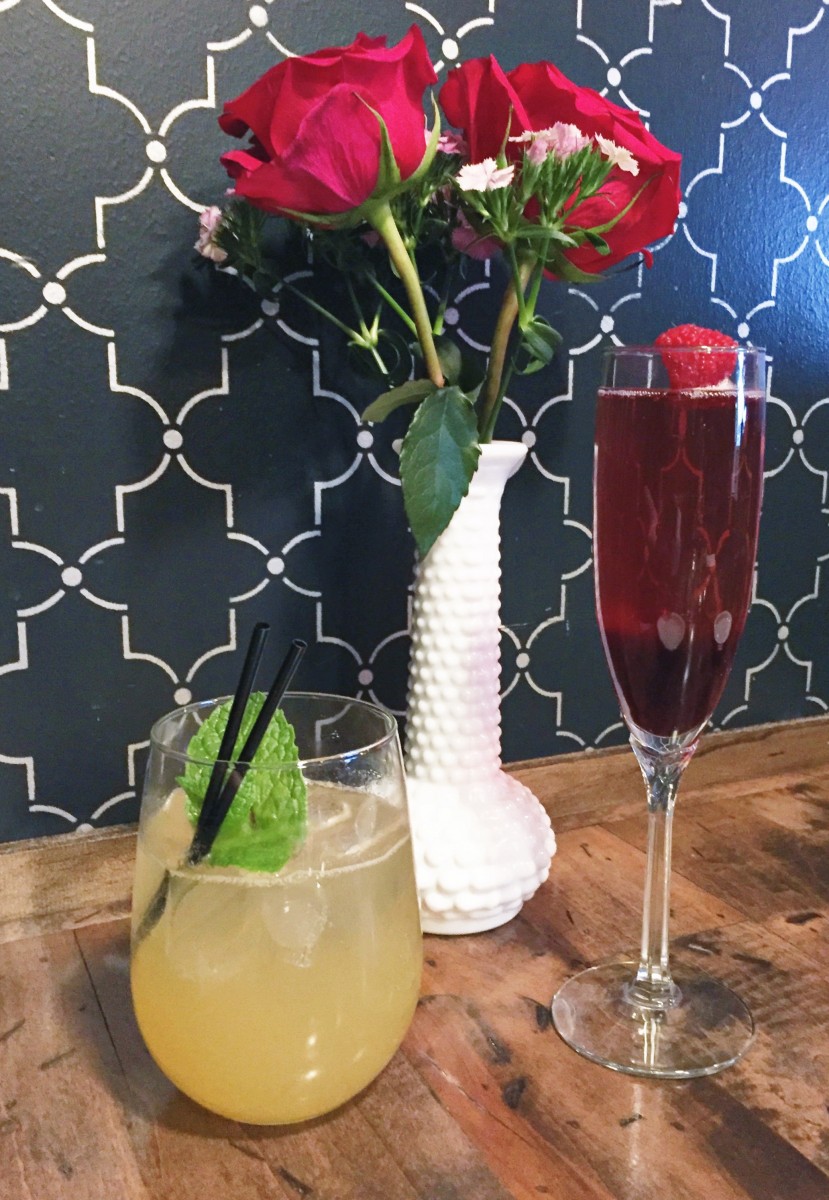 Saturday night Josh and I headed over to Modern Love for a nice dinner out. We started out with these fantastic cocktails.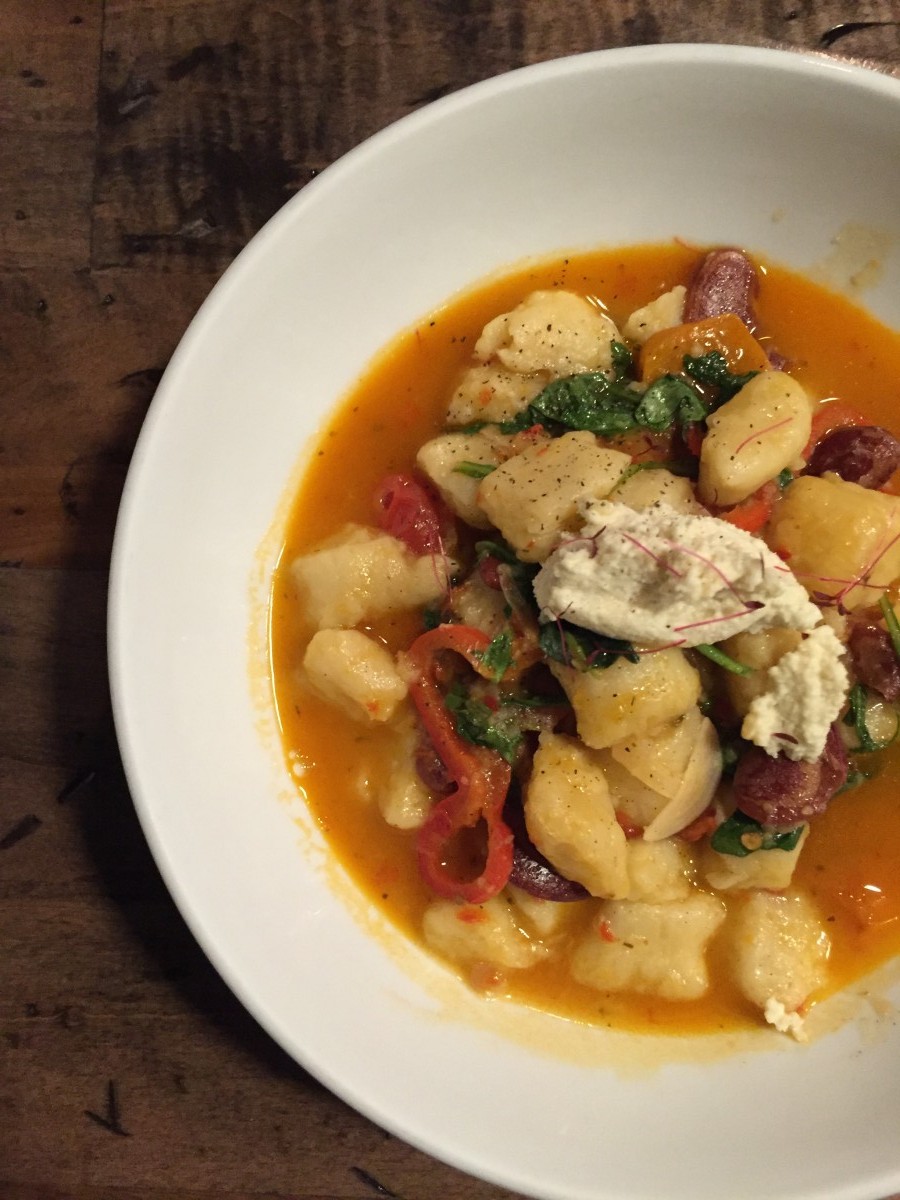 And then moved on to our main meals. Modern Love is a completely vegan restaurant that shatters a lot of preconceived notions people have about vegan food. The food is filling, flavorful, and freaking delicious.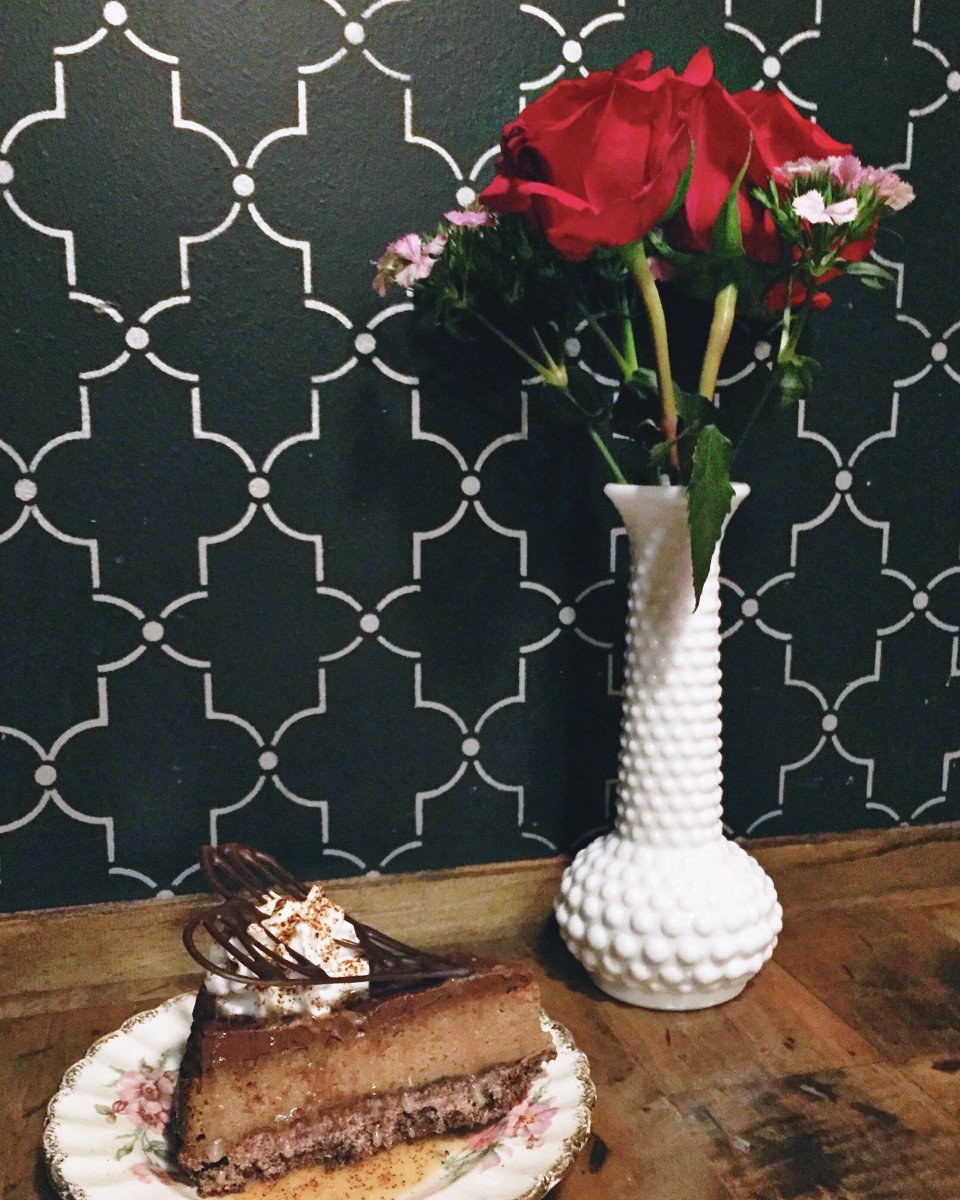 We split the mocha cheesecake for dessert and it was so, so good.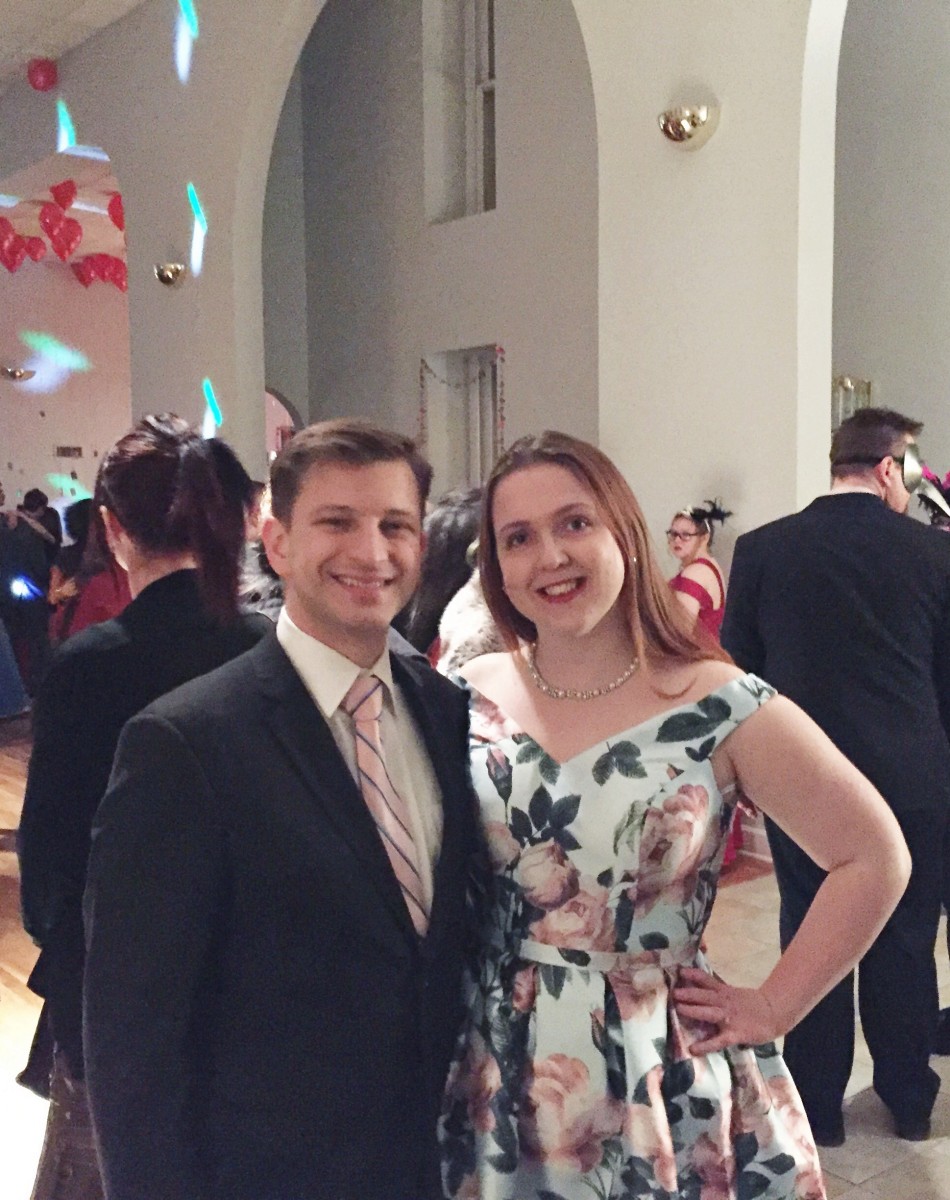 After dinner Josh and I headed to a Valentine's Day ball to dance the night away. We love any excuse to get dressed up and had so much fun. Josh is not a fan of dancing so it meant a lot to me that he was up for this.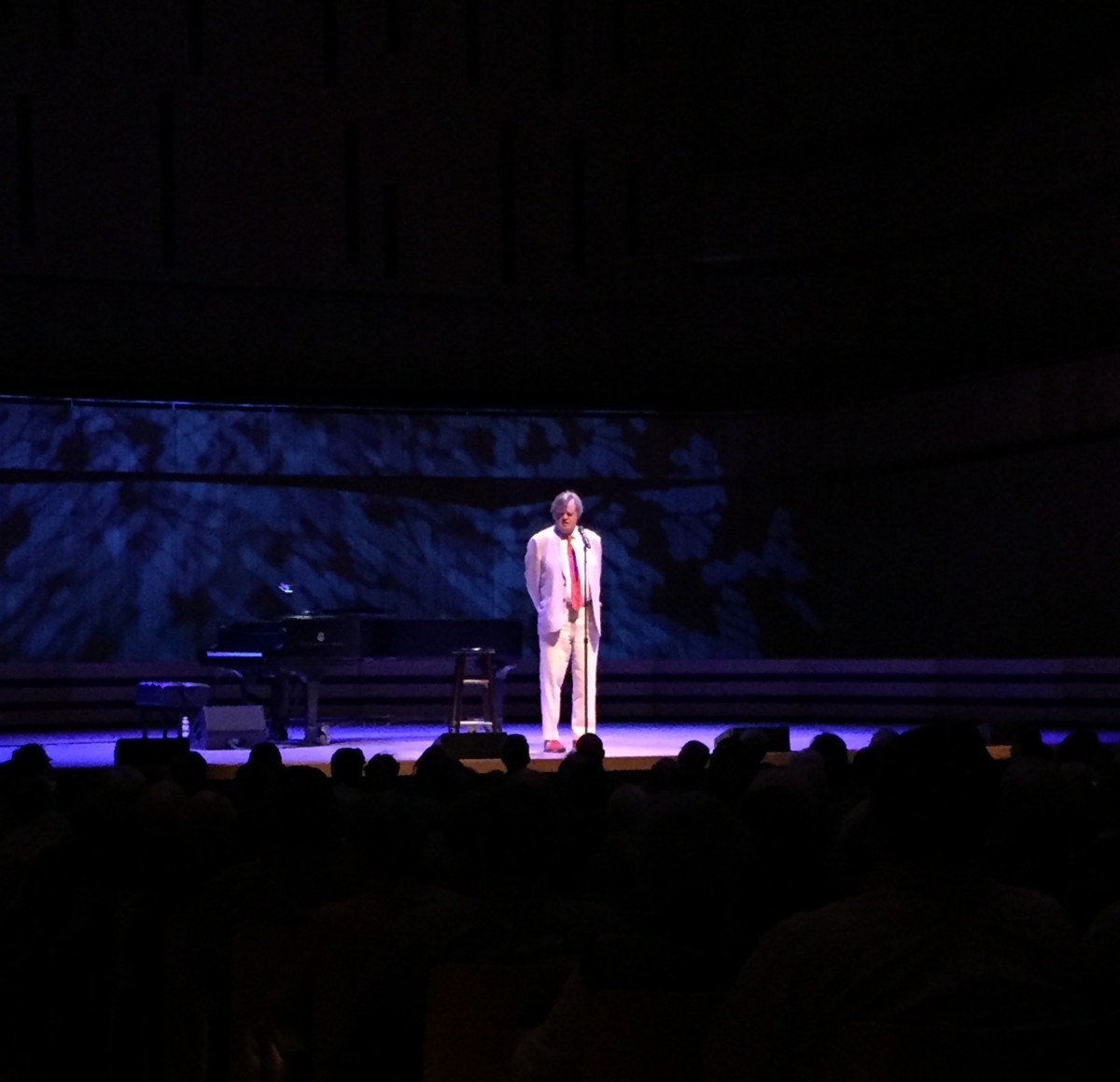 Sunday Josh and I had tickets to see Garrison Keillor. I had no idea what to expect but Josh is a huge fan so  I agreed to go. I'm so glad I did because Garrison's performance blew me away. It was a mixture of singing, monologues, and heartfelt connection that had me laughing and crying for the two hours he shared his stories with us.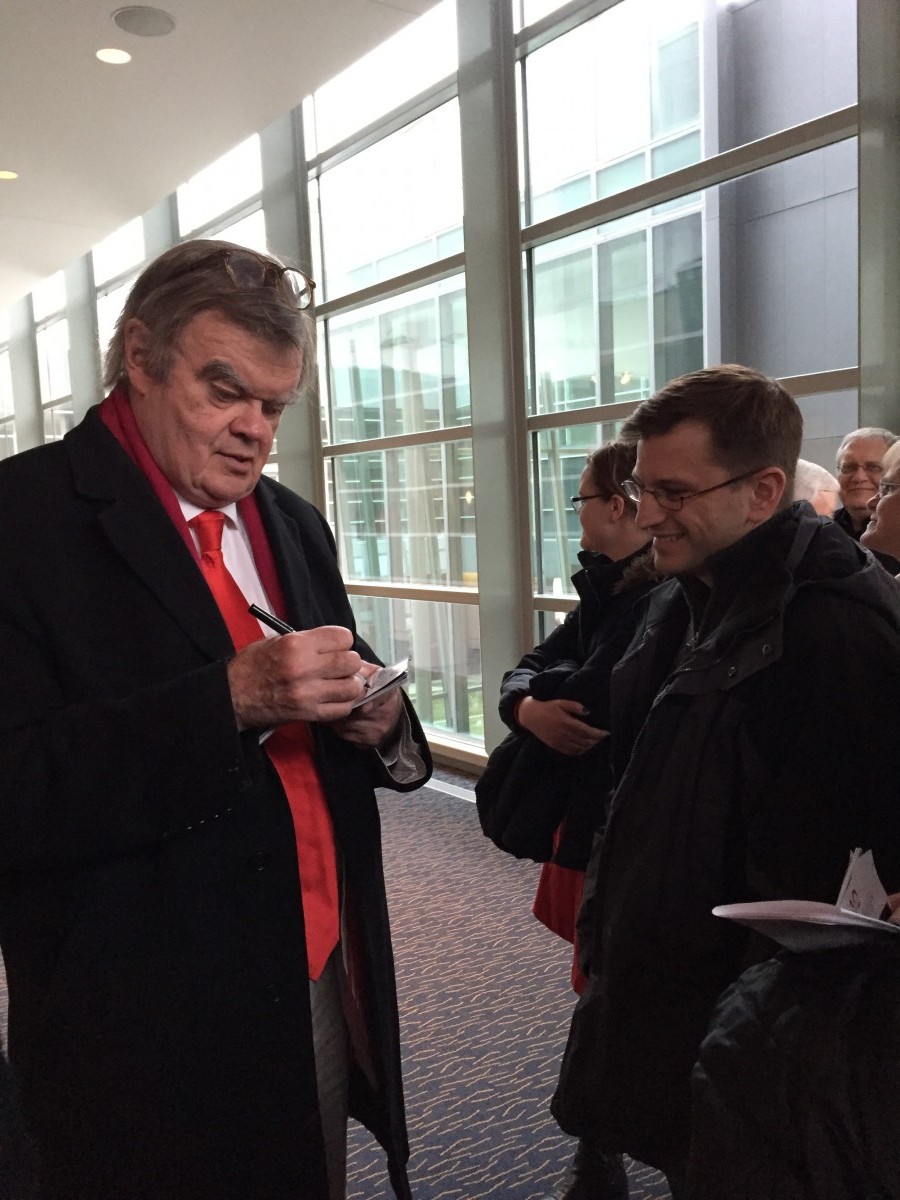 Afterwards Josh got to meet a person he's listened to and admired his whole life. Stepping back and taking a picture I felt so much happiness seeing Josh so happy.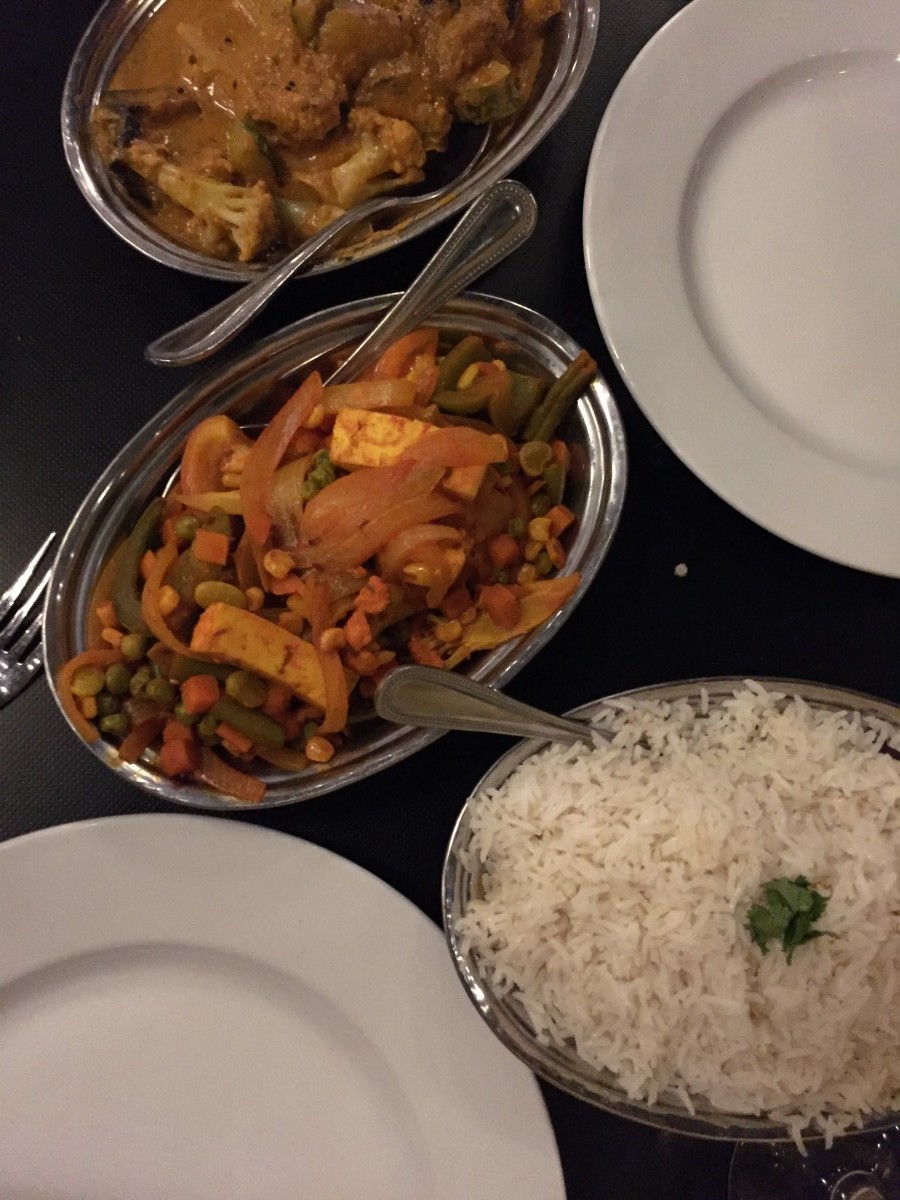 After the show we walked to Old Market to get dinner at Himalayas. I had not been before but love Indian food so I was excited to check it out. We ordered a smorgasbord of food and  thoroughly enjoyed working our way through it all. If you are looking for some yummy Indian food in Omaha I highly recommend checking this place out!
And now it's Monday. I'm off to run errands, work on some blog projects, and take advantage of some holiday sales.
Questions of the Day: What was the highlight of your weekend? How did you celebrate Valentine's Day? Are you a fan of Garrison Keillor? Do you like Indian food?