Wow, when they say be careful what you wish for they really mean it. I wished for a lot of sleep this weekend and Saturday morning I woke up feeling like I got run over by a Mack truck. So I spent 90% of my weekend sleeping, watching Reign, and trying not to feel like death. I did get out and about a little bit and managed to snap some pictures when I did. And today I have a Doctor's appointment where I'm hoping he can hook me up with some magical drugs. Don't forget to link up to your weekend snapshots at the bottom of this post!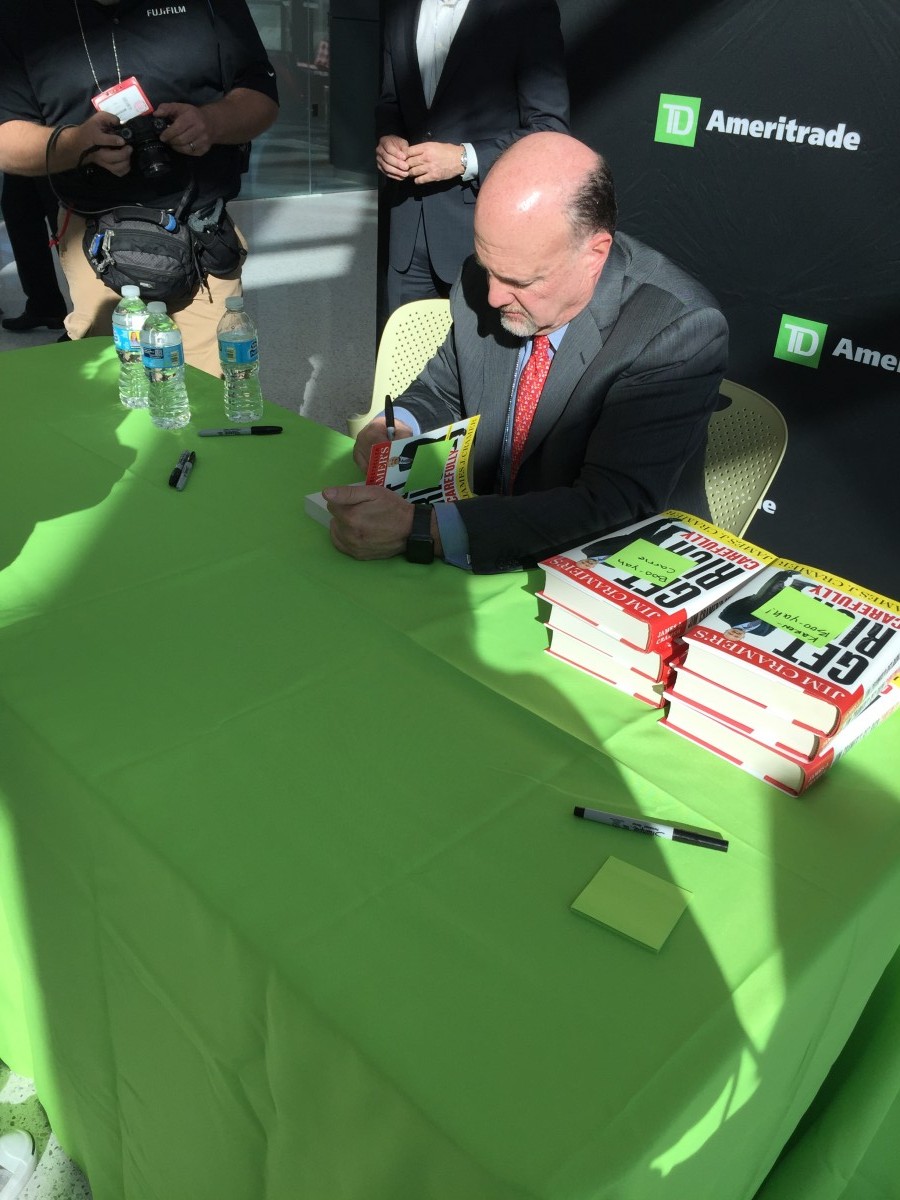 On Friday I felt really good. That's the day I got to meet Jim Cramer at work. It was so cool getting to hear him speak about his life and his vast knowledge of the stock market.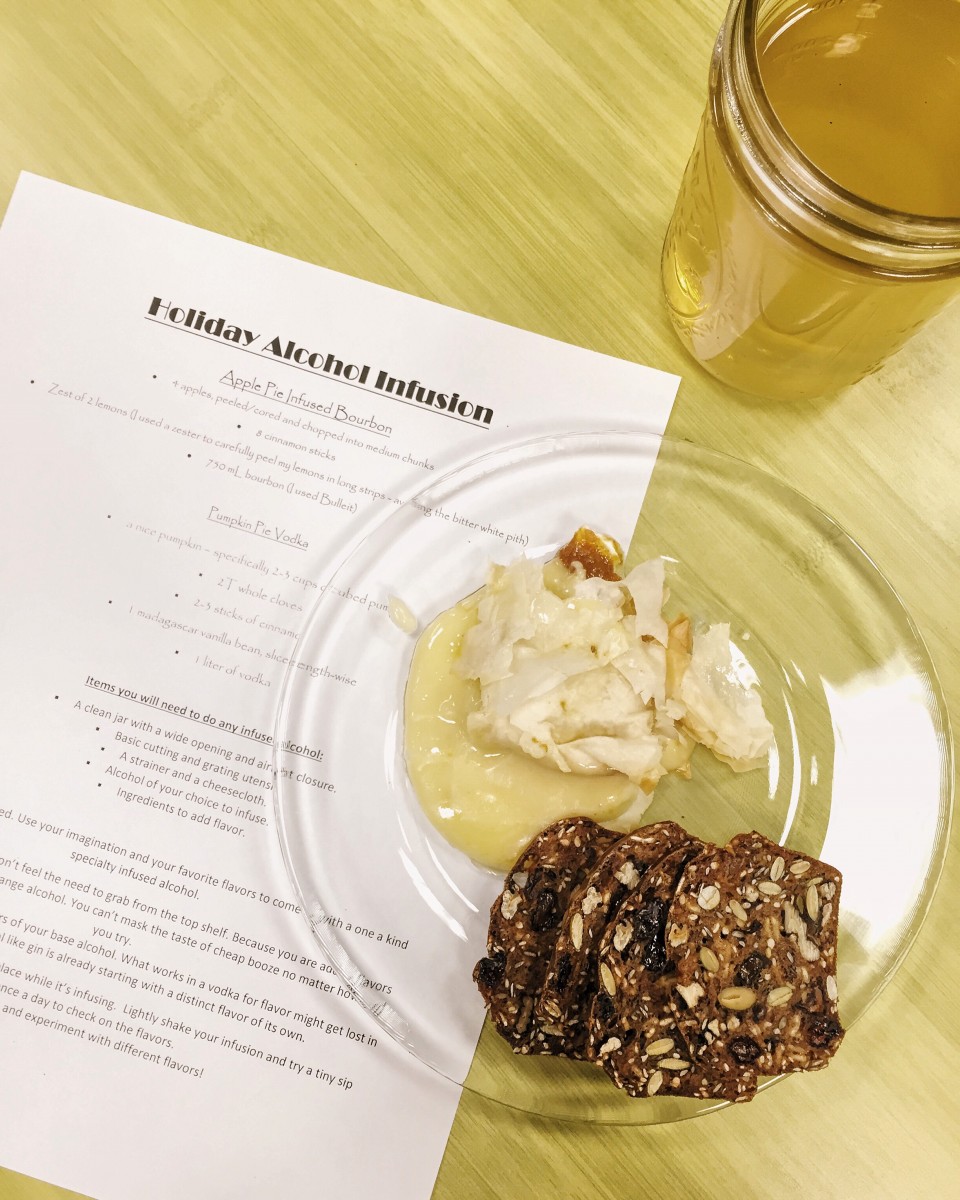 Friday night I went to an alcohol infusion class at Whole Foods with Josh. We tried pumpkin infused vodka, apple infused bourbon, and got kits to make our own. It was such a fun night.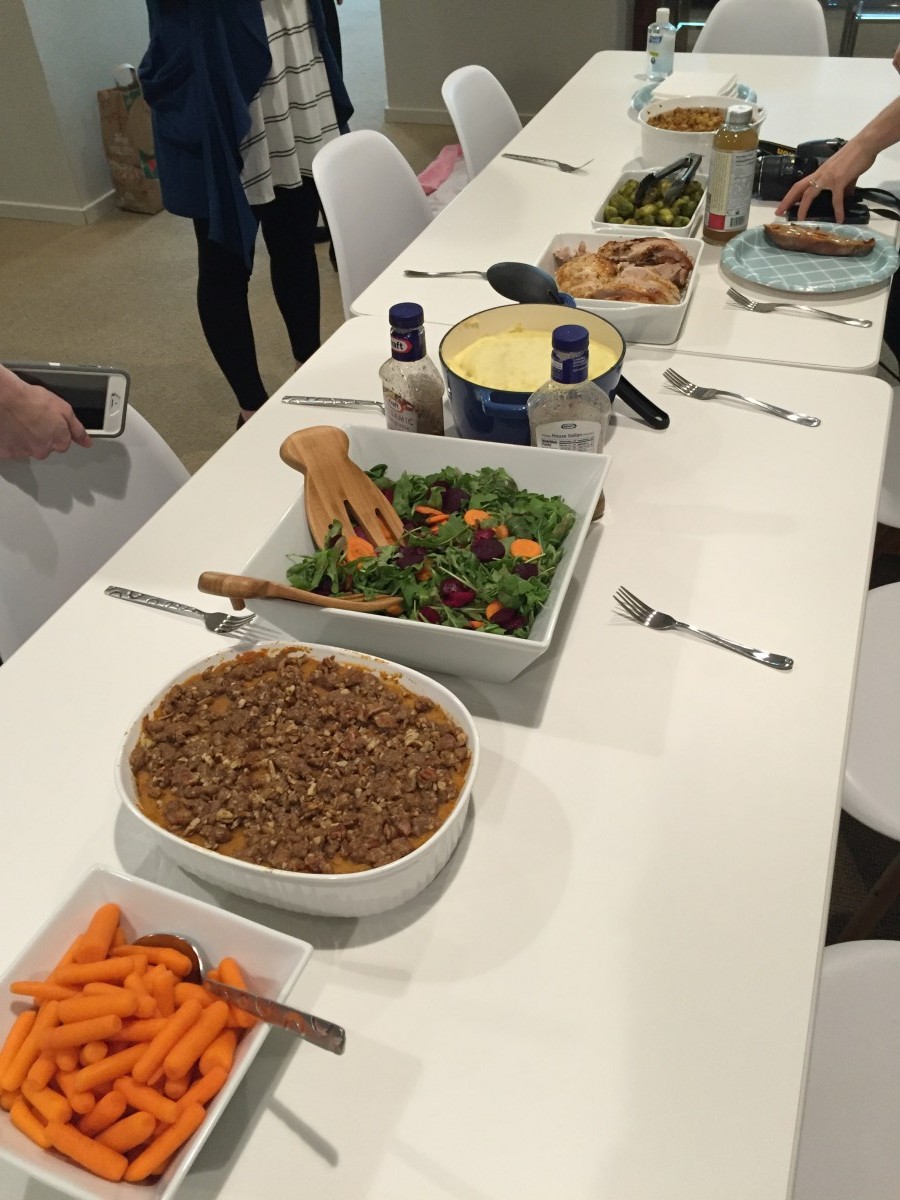 Saturday I woke up feeling horrible, so we're flashing forward to Saturday night when I got together with Hannah, Jordan, Joanna, and Heidi for Friendsgiving. I was so excited to see everyone, but tried to keep my distance so I didn't infect anyone.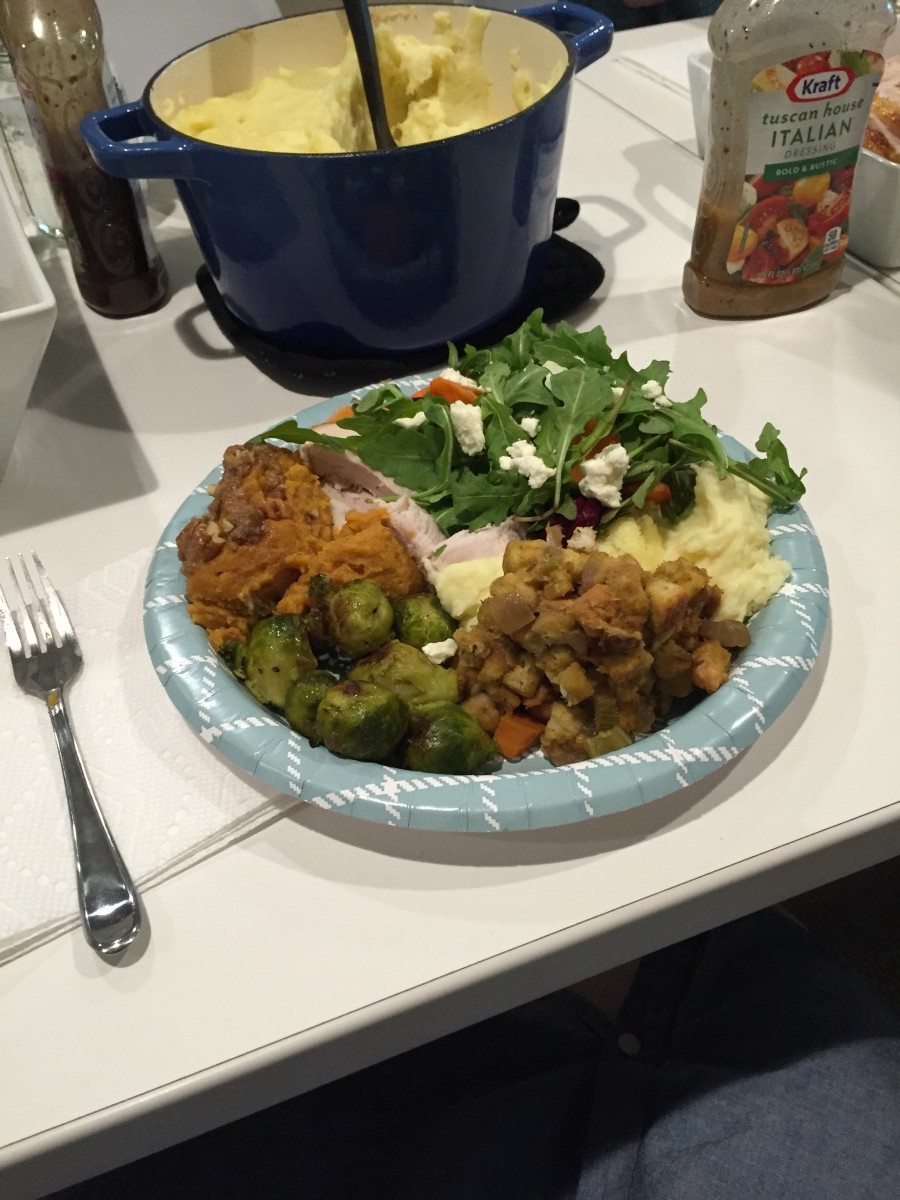 The food was potluck style and it was all incredible.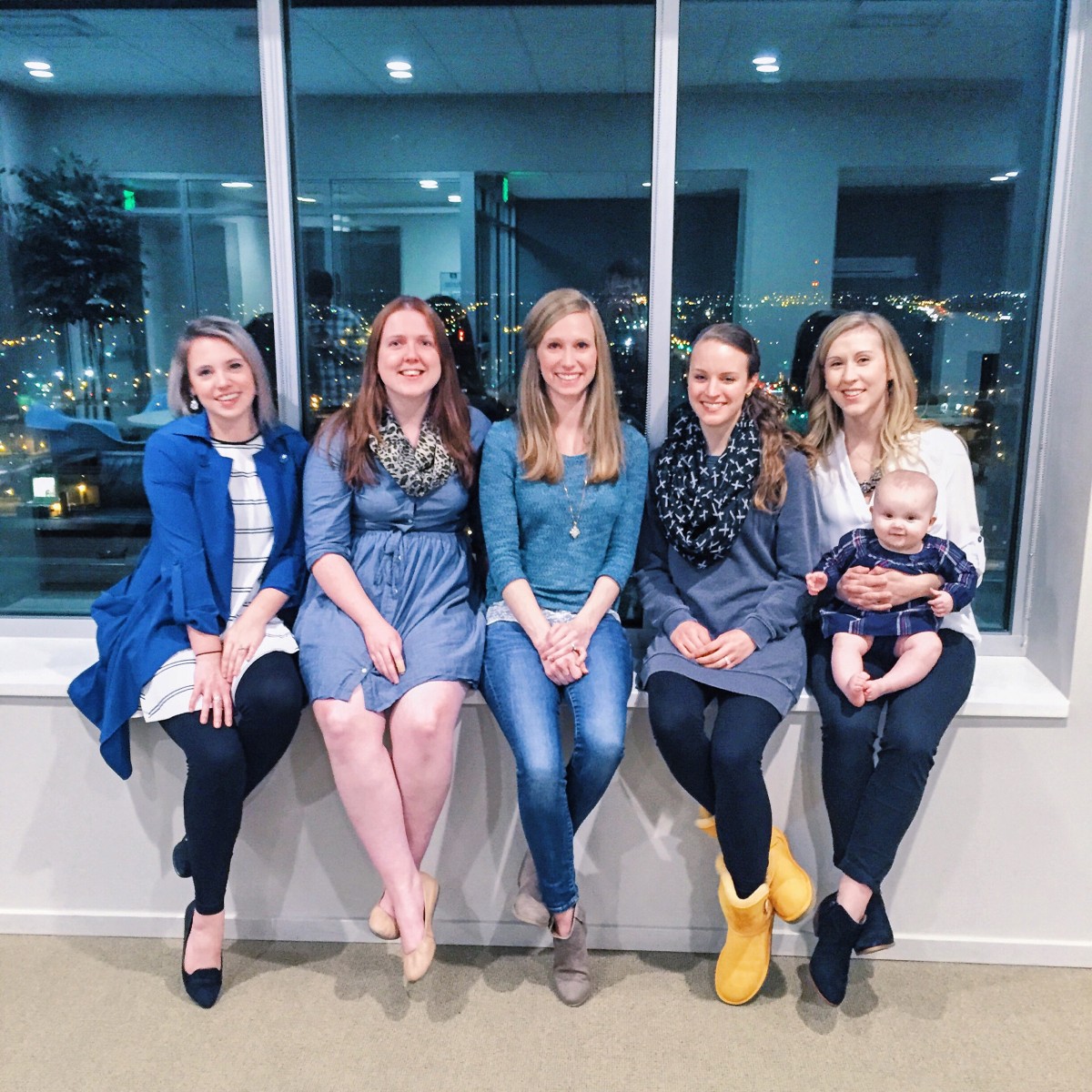 And the company was even better. I'm so thankful for these girls.
Sunday I again slept all day. It meant missing a Yelp event, which I was bummed about, but I needed the rest. Sunday evening I did have to run some errands for the week and found it felt good to get some fresh air. My friend recently told me about the Local Hawaiian Grindz food truck and that Sunday was their last day for the season. Since we were already out and about we decided to stop by so I could get a plate of Hawaiian goodness.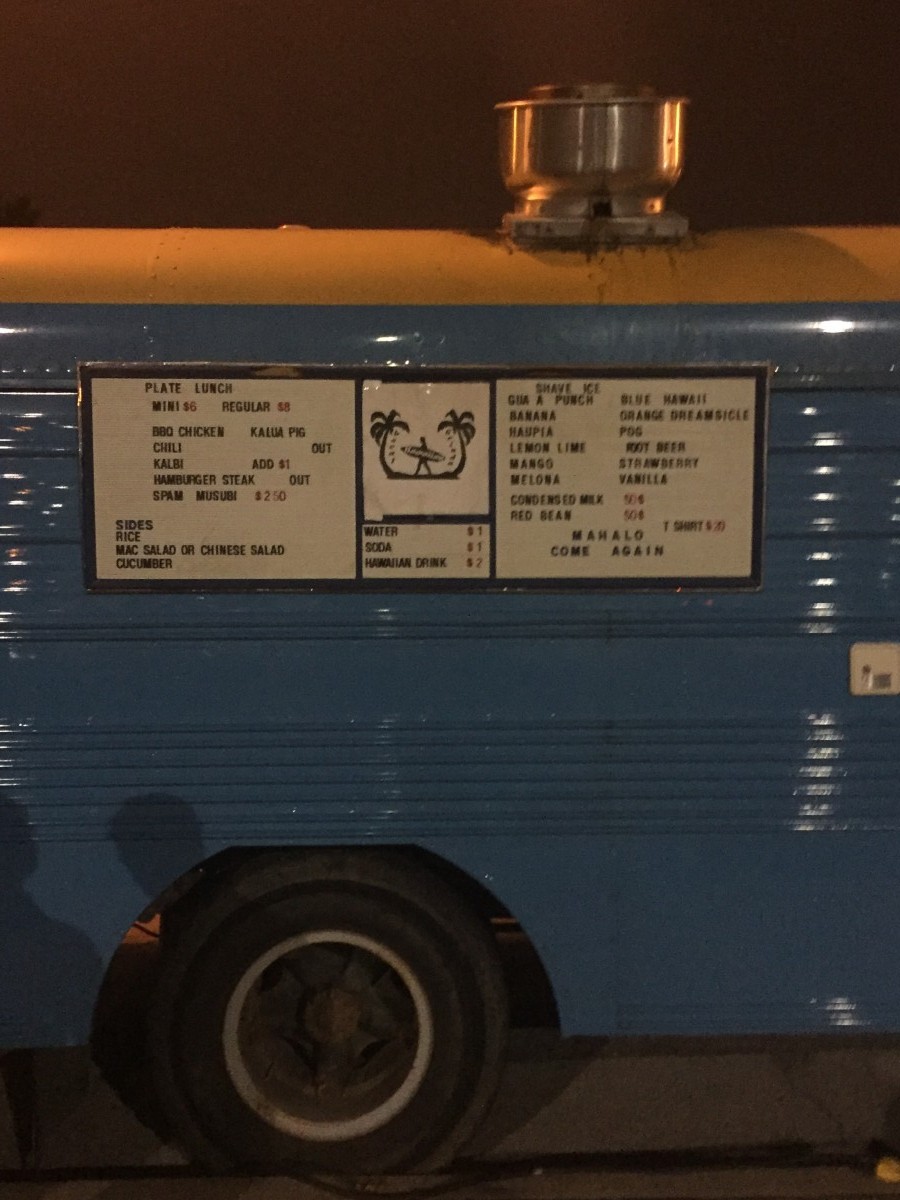 I love that their food truck is an old school bus. The menu reminded me of the summers I spent on Oahu, and the place I love so much.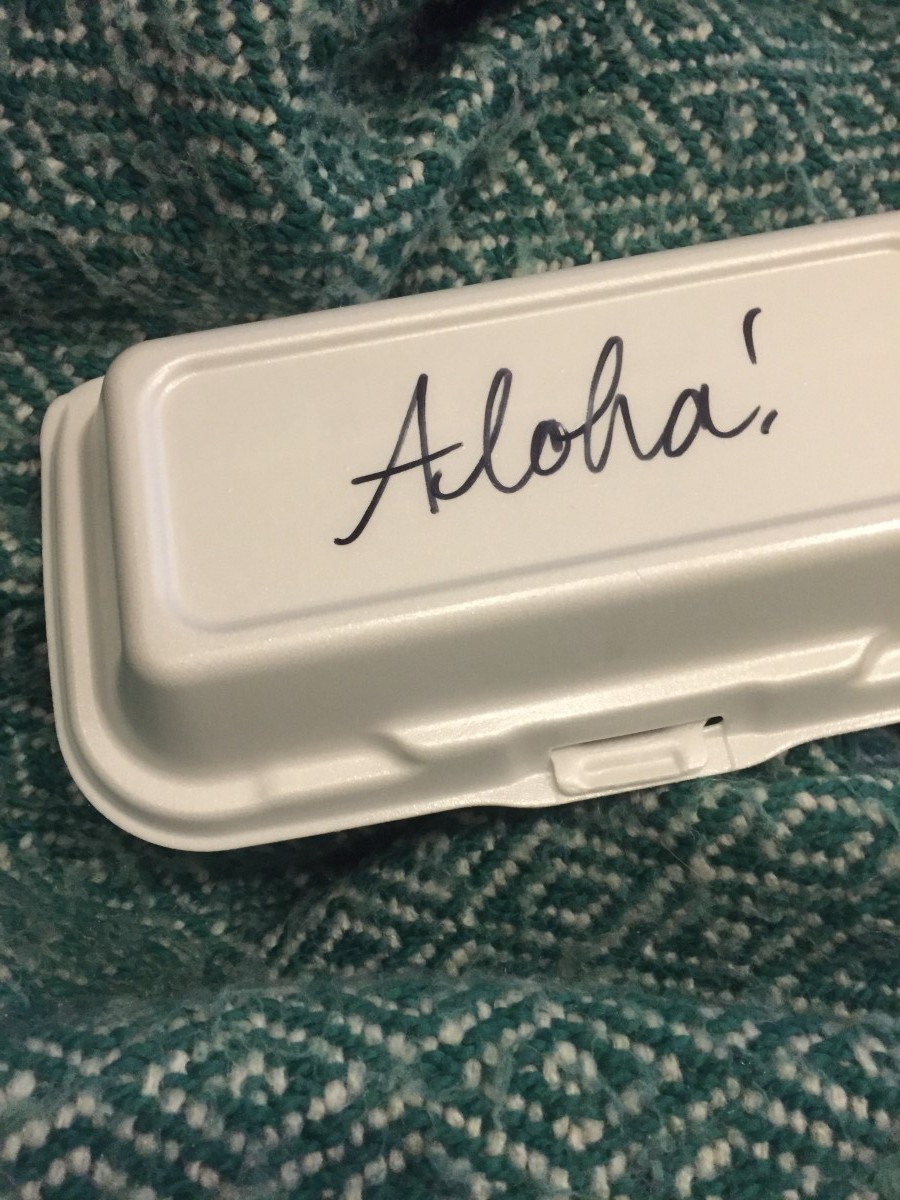 A little Aloha with your meal.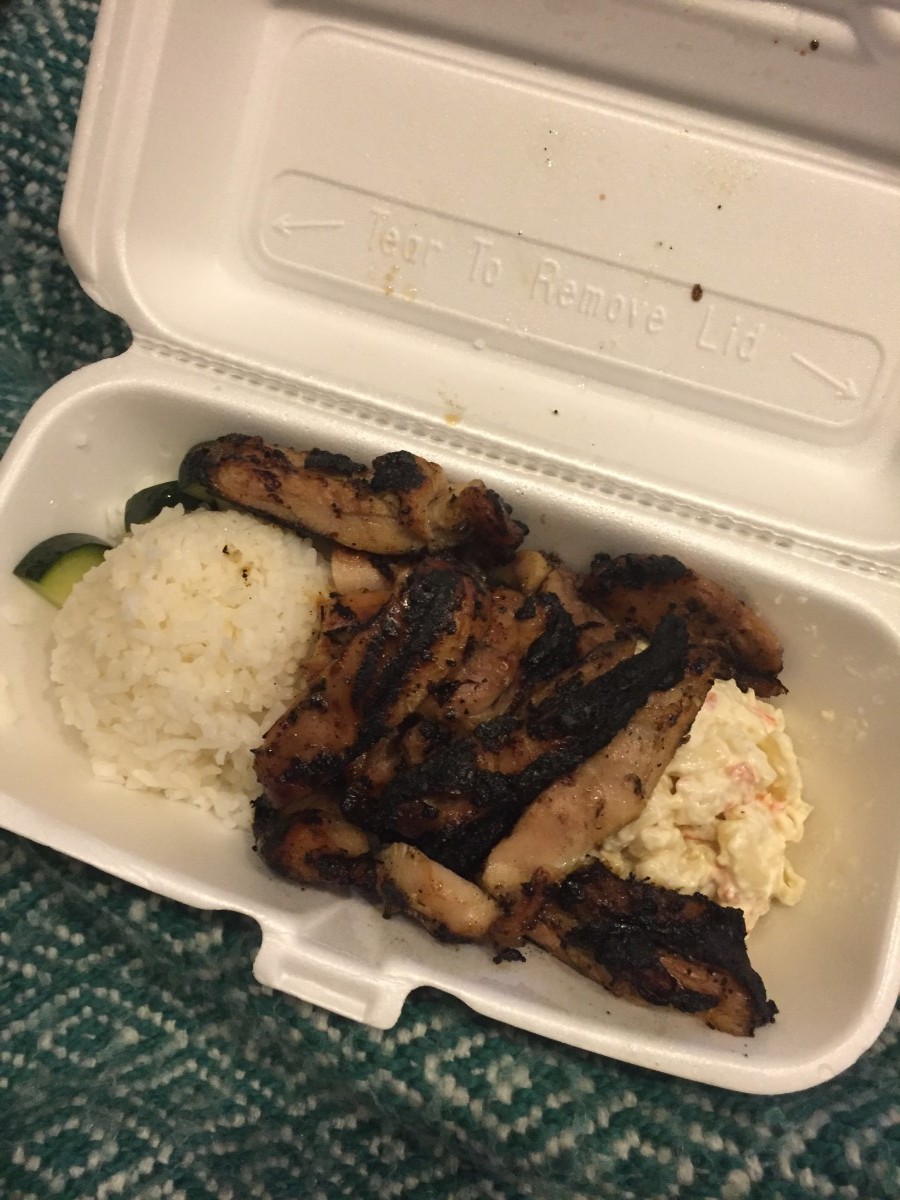 BBQ chicken over rice with mac salad and pickled cucumbers. It was so ono. 😀
Questions of the Day: What was the highlight of your weekend? Do you have certain shows you like to watch when you're sick? Favorite food truck food?