Happy Monday everyone! How was your weekend? Mine was jam packed and so much fun!! I'm excited to share it with you guys today. Don't forget to link up to your weekend snapshots at the bottom of this post!
Bacchanalian Society of Omaha
Thursday night Josh and I went to the Bacchanalian Society of Omaha competitive wine tasting event. It  was a blast. Everyone had to bring bottles of white wine blends to be judged by the group. While you're drinking you mingle, listen to music, check out the art, and eat some appetizers. A few days before the competition Josh and I went to Trader Joes and asked the wine guy there to recommend the best white blend for us. Unfortunately for us our bottle came in dead last and got returned to us. Next time I'm picking a wine I know I like!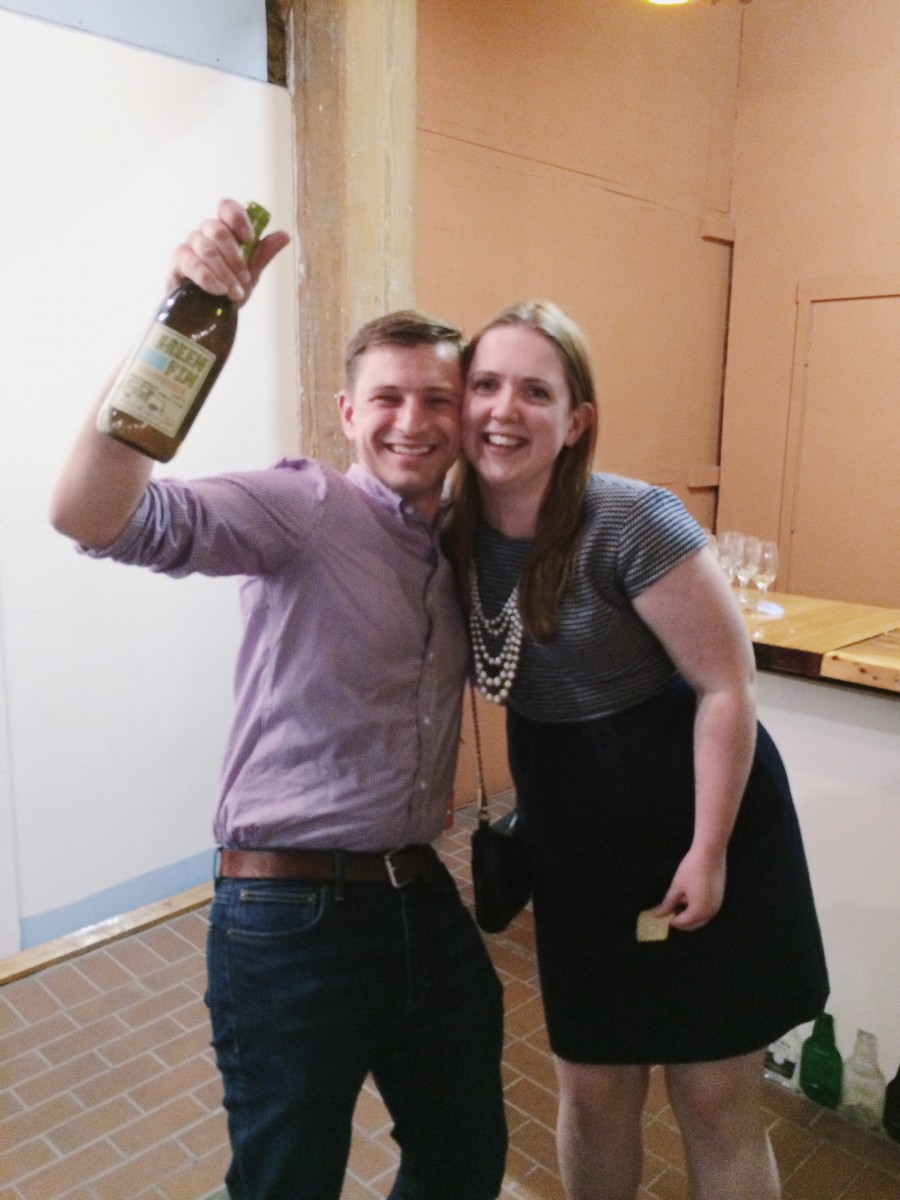 Here we are at the end of the night with our losing bottle. Oh well, at least it only cost us $4.99. 😉
Taylor Swift
I woke up the next morning not feeling my best after our wine-filled night. Thankfully by that evening I was feeling better and ready to see Taylor Swift perform! I was never the kind of person growing up who hung artist posters in my bedroom or got particularly starstruck by famous people. I have always loved Taylor Swift though and felt like we would be best friends if we met each other. I guess that's why so many people love her. I couldn't believe I was getting to see her in concert and that I'd be so close to the stage.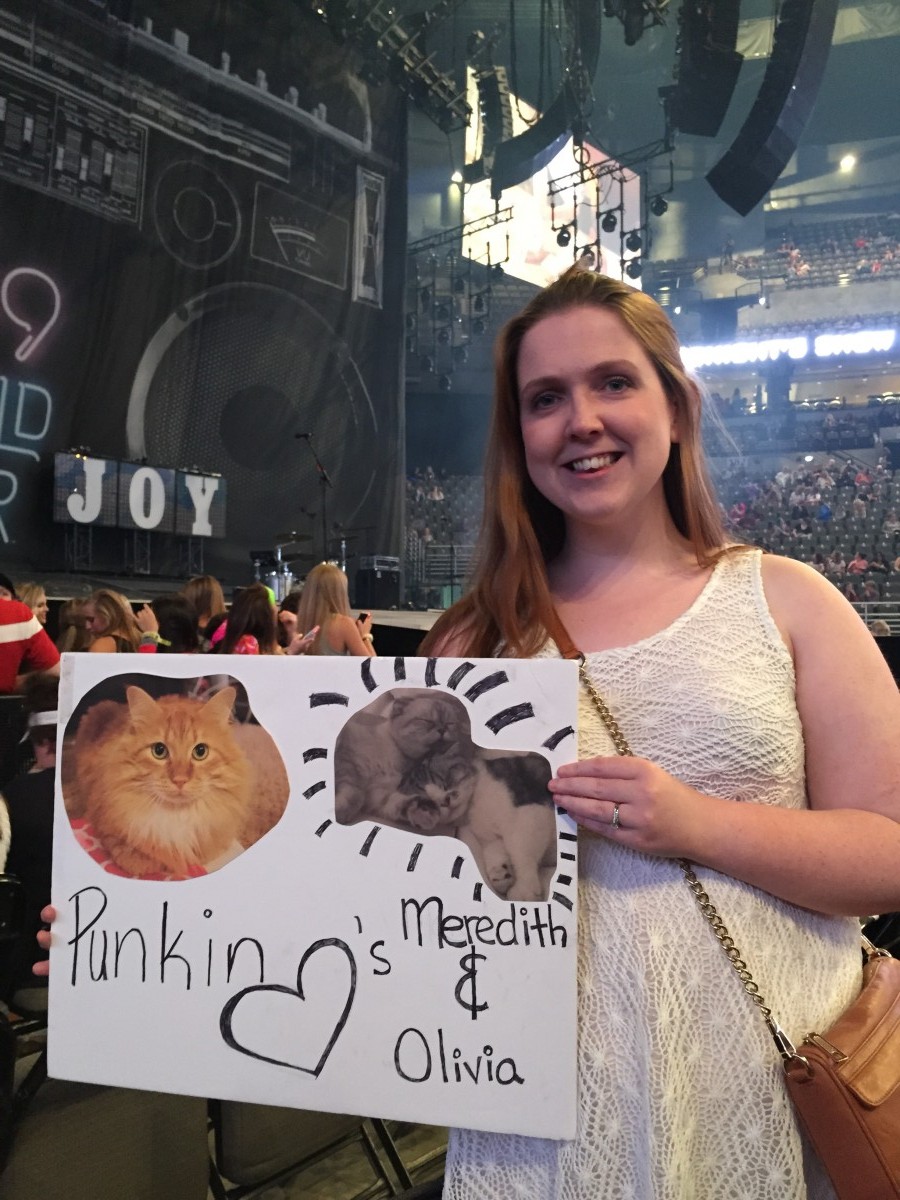 I made a special sign for the occasion.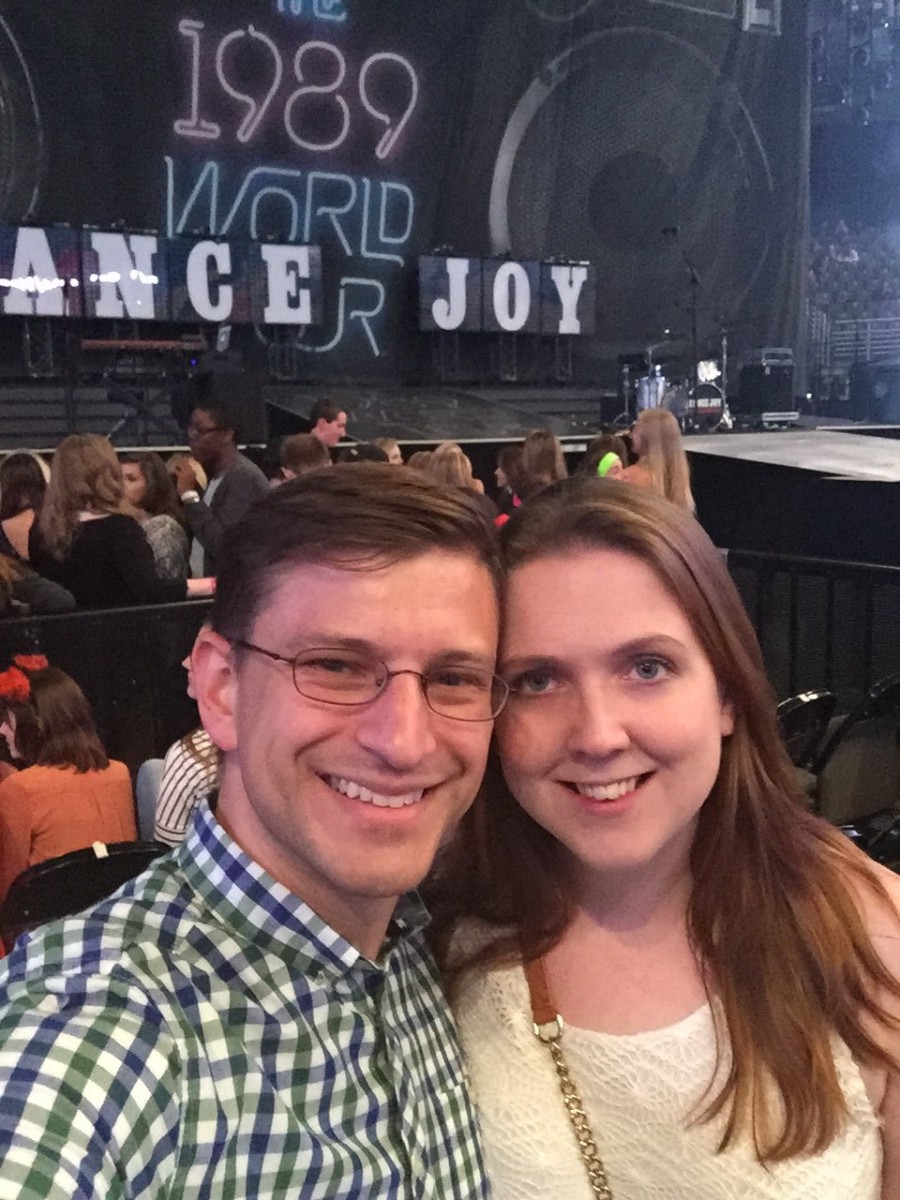 I have never had floor tickets for a concert before and could not believe how close we were to her when she performed. This guy definitely spoiled me for my birthday.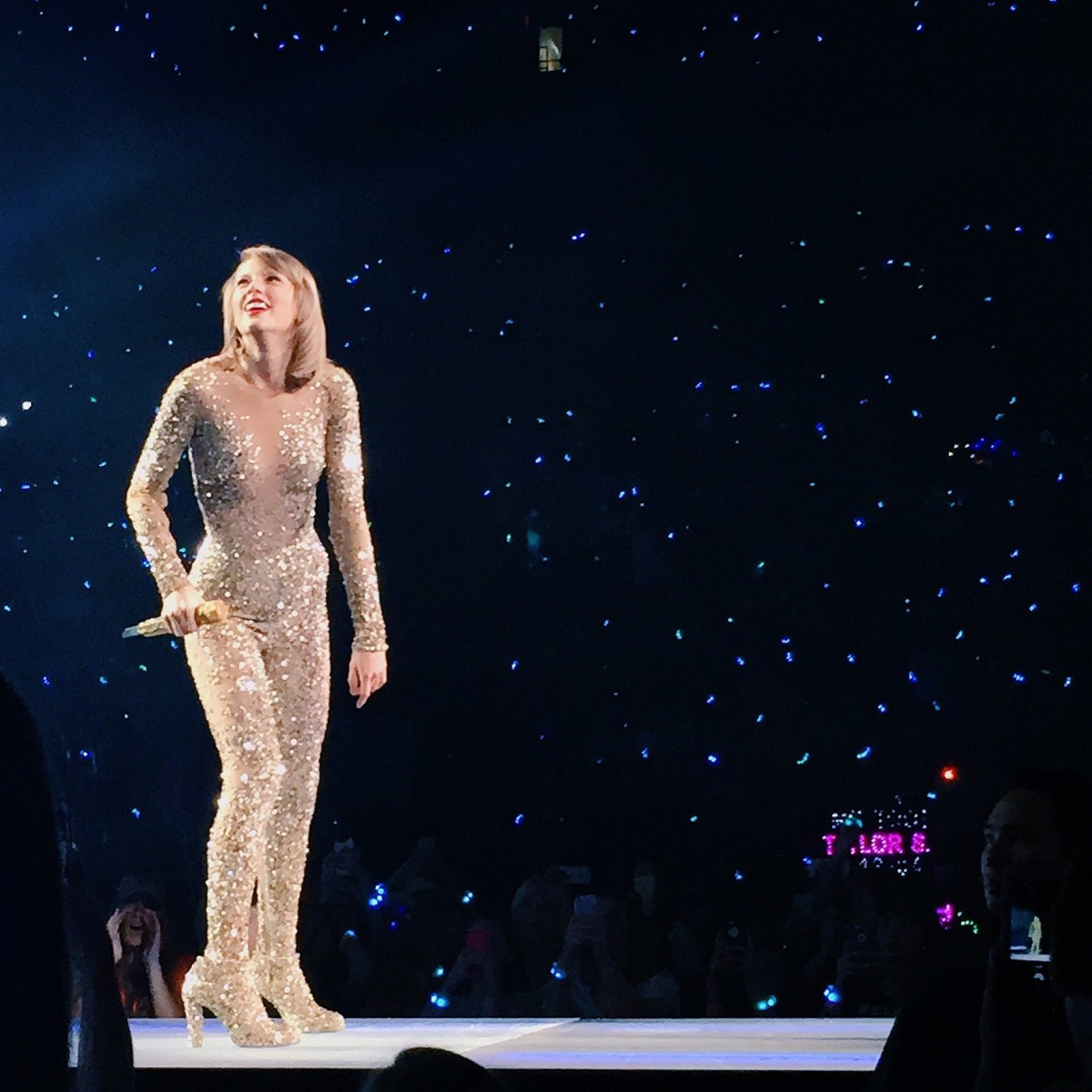 Seeing Taylor perform was absolutely magical. I cried when she came onstage and for most of the concert. While I didn't get to meet her I think she saw my sign and smirked. We were definitely close enough for her to read it. I saw in between a song when she accidentally bit her lip and had a tour manager check her teeth to make sure she wasn't bleeding. While I never want to spend that much on tickets again I am so glad I got to see her perform like I did. I didn't take out my camera much (although I love this snap I got) but just tried to take in the moment. It's an experience I'll never forget.
Junkstock
Saturday Josh and I spent the afternoon at Junkstock. This giant craft fair meets garage sale happens twice a year and is so much fun! There's music, food, and a whole lot of junk. The weather was perfect and it felt like fall was really on the horizon!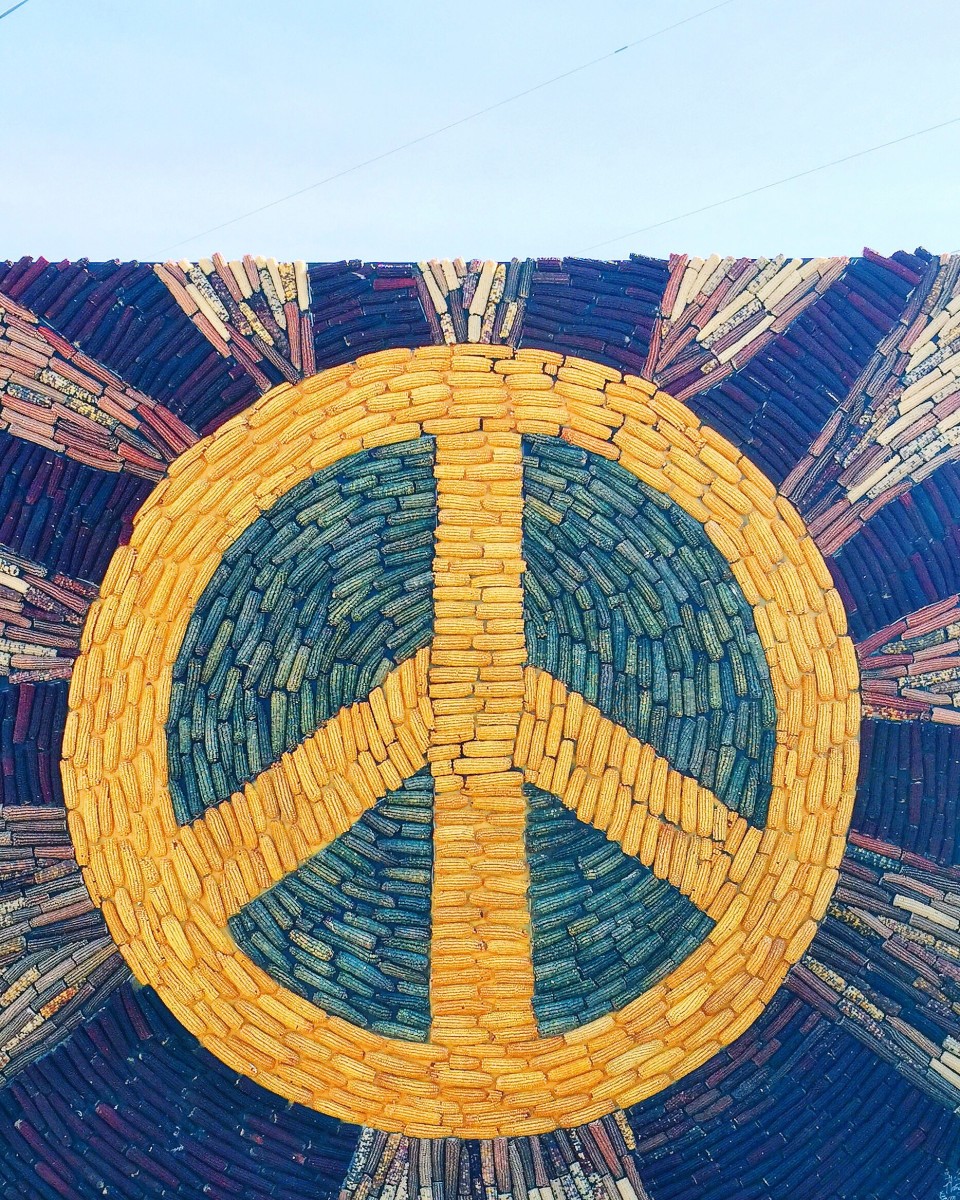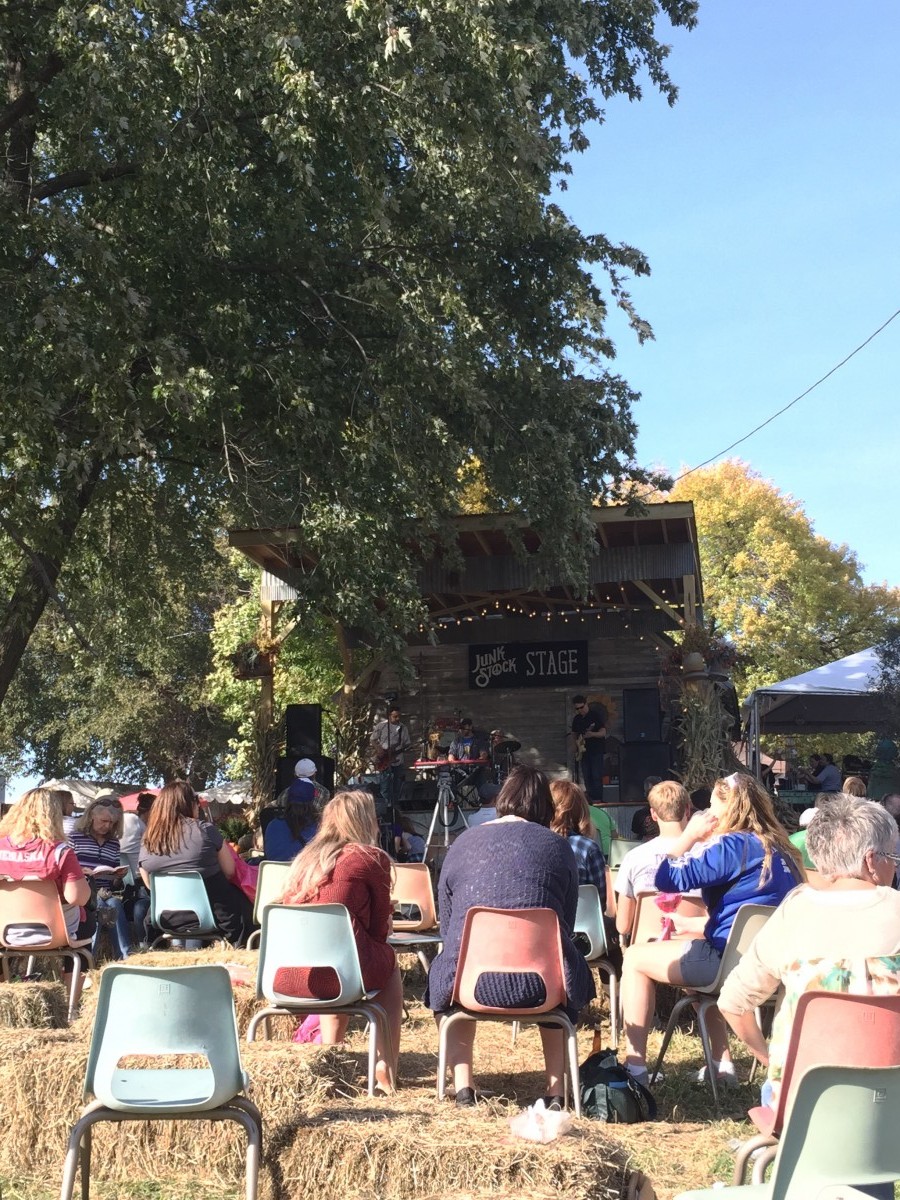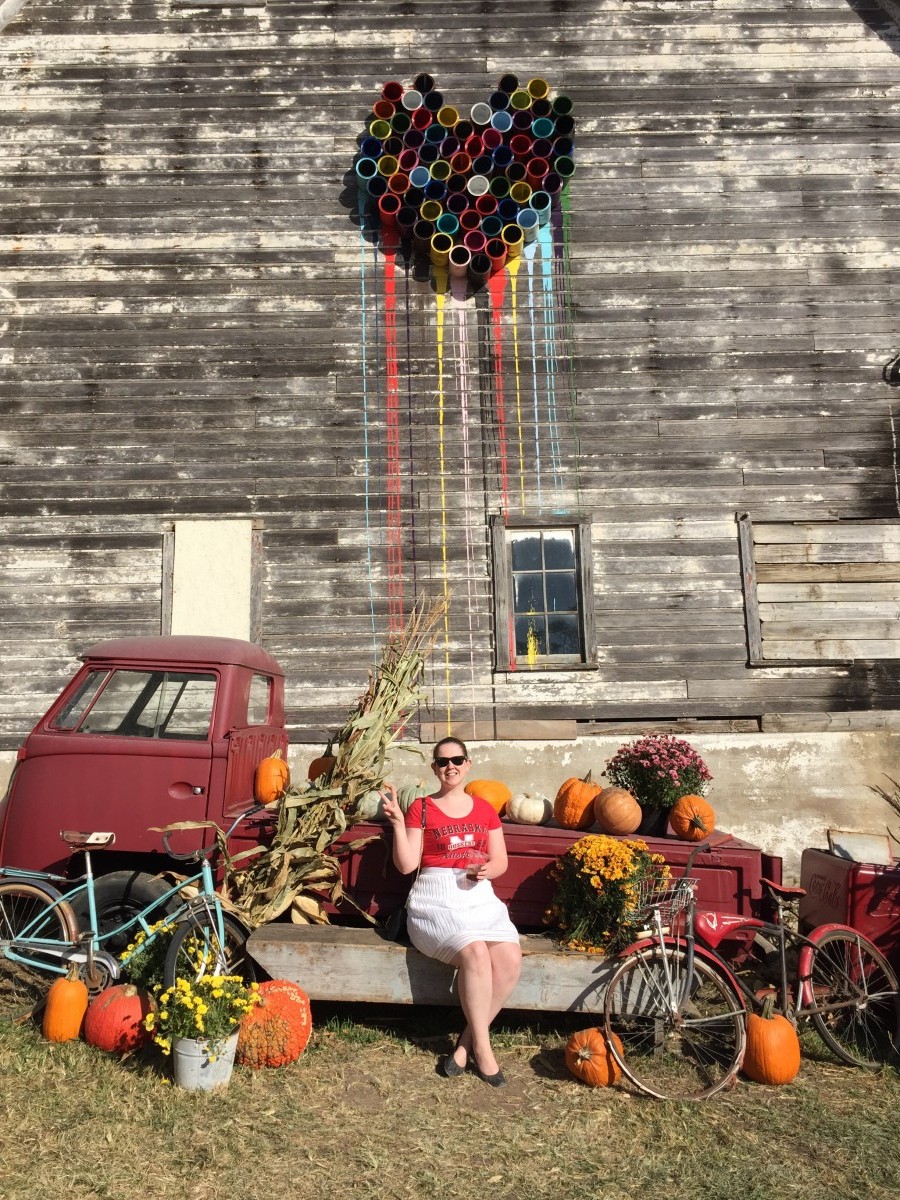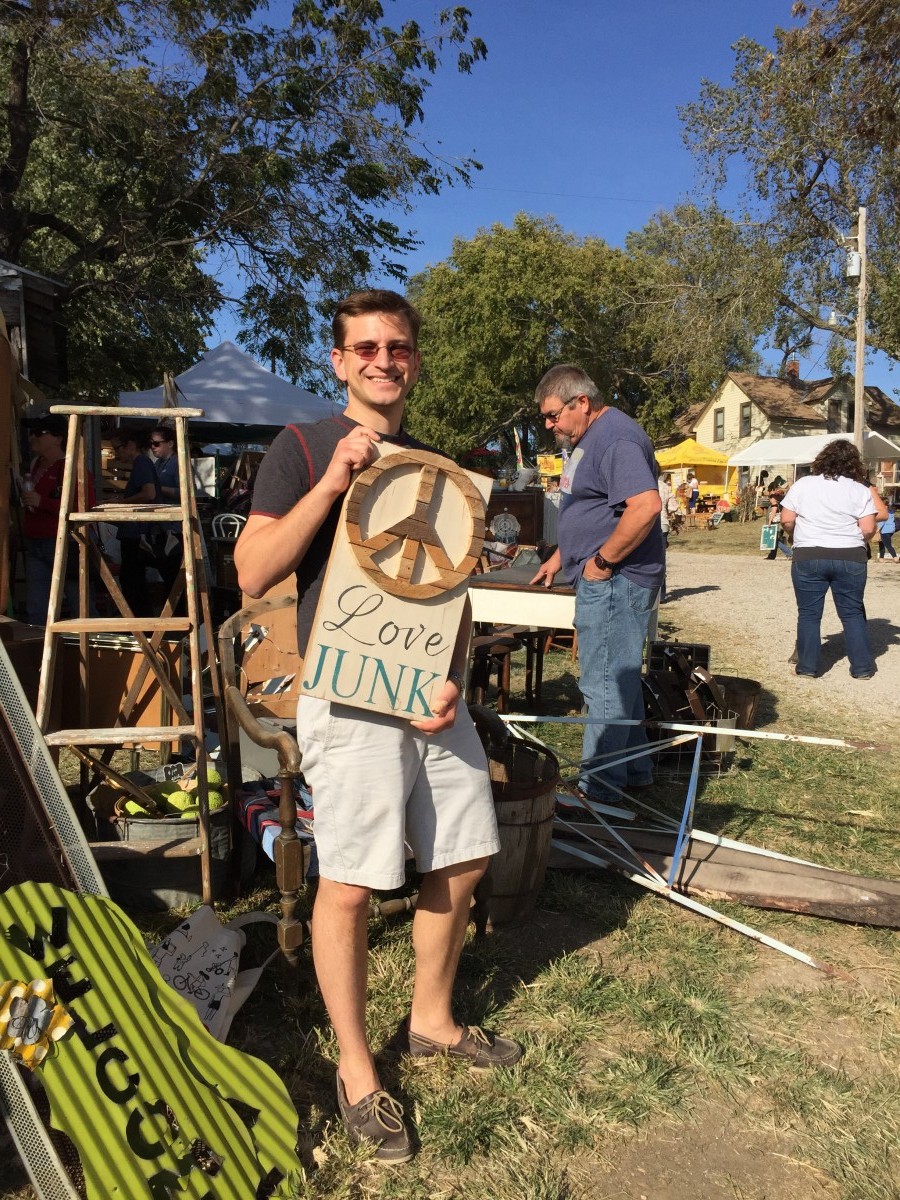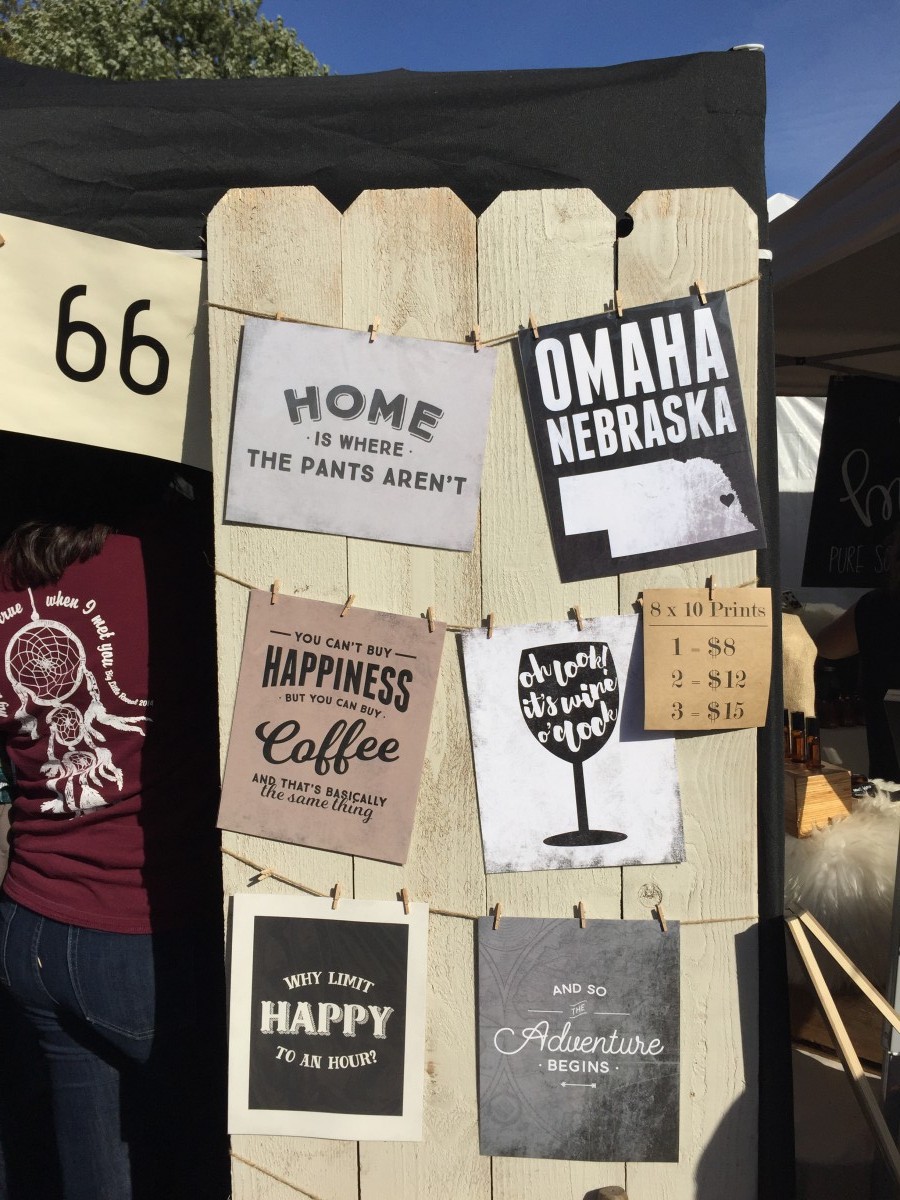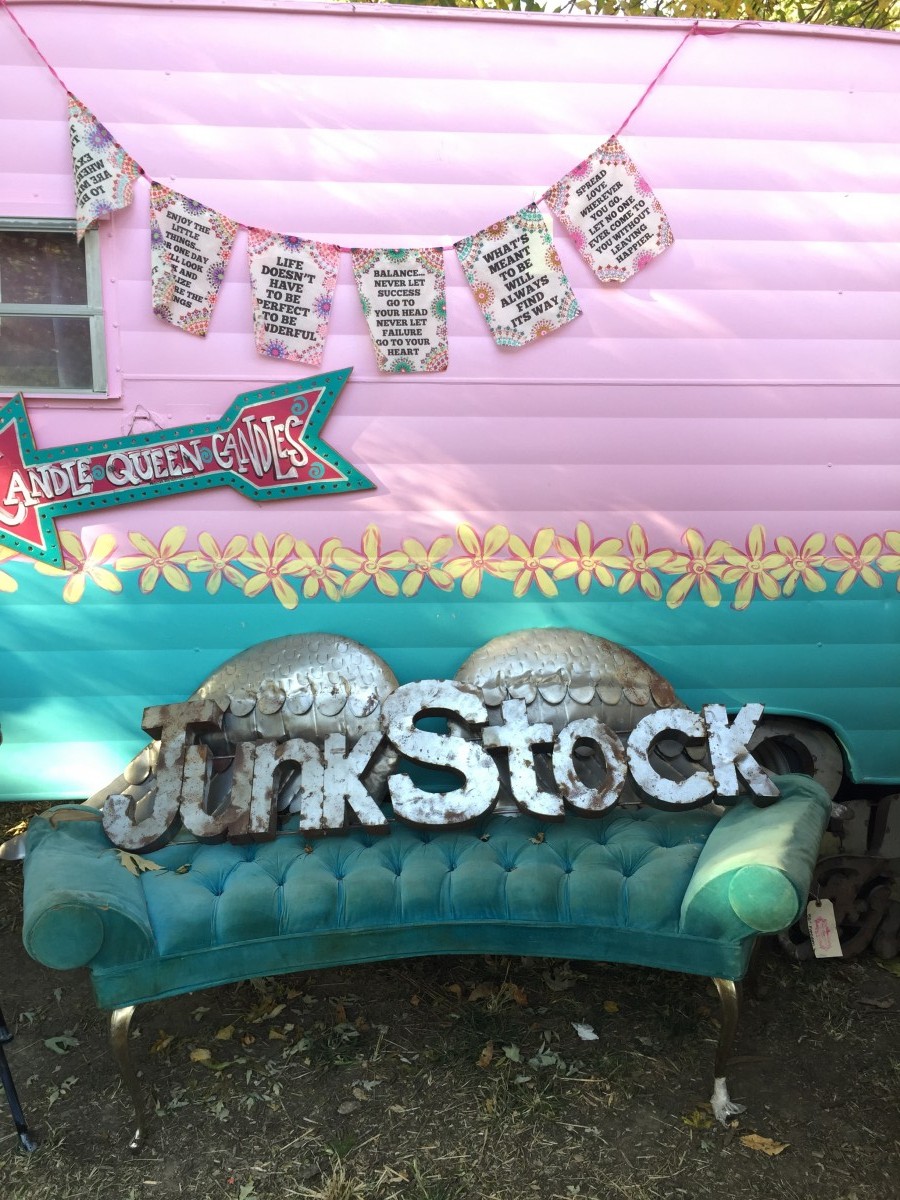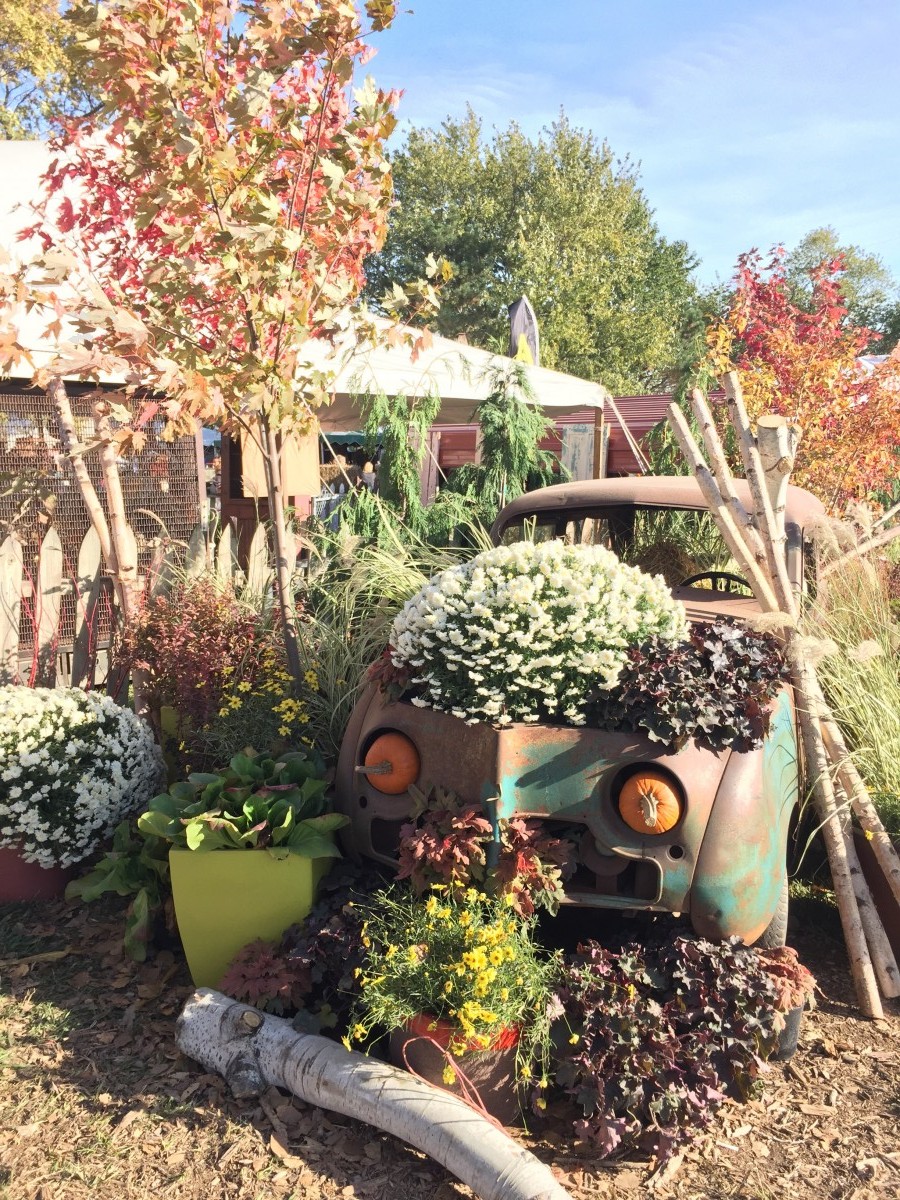 Single Barrel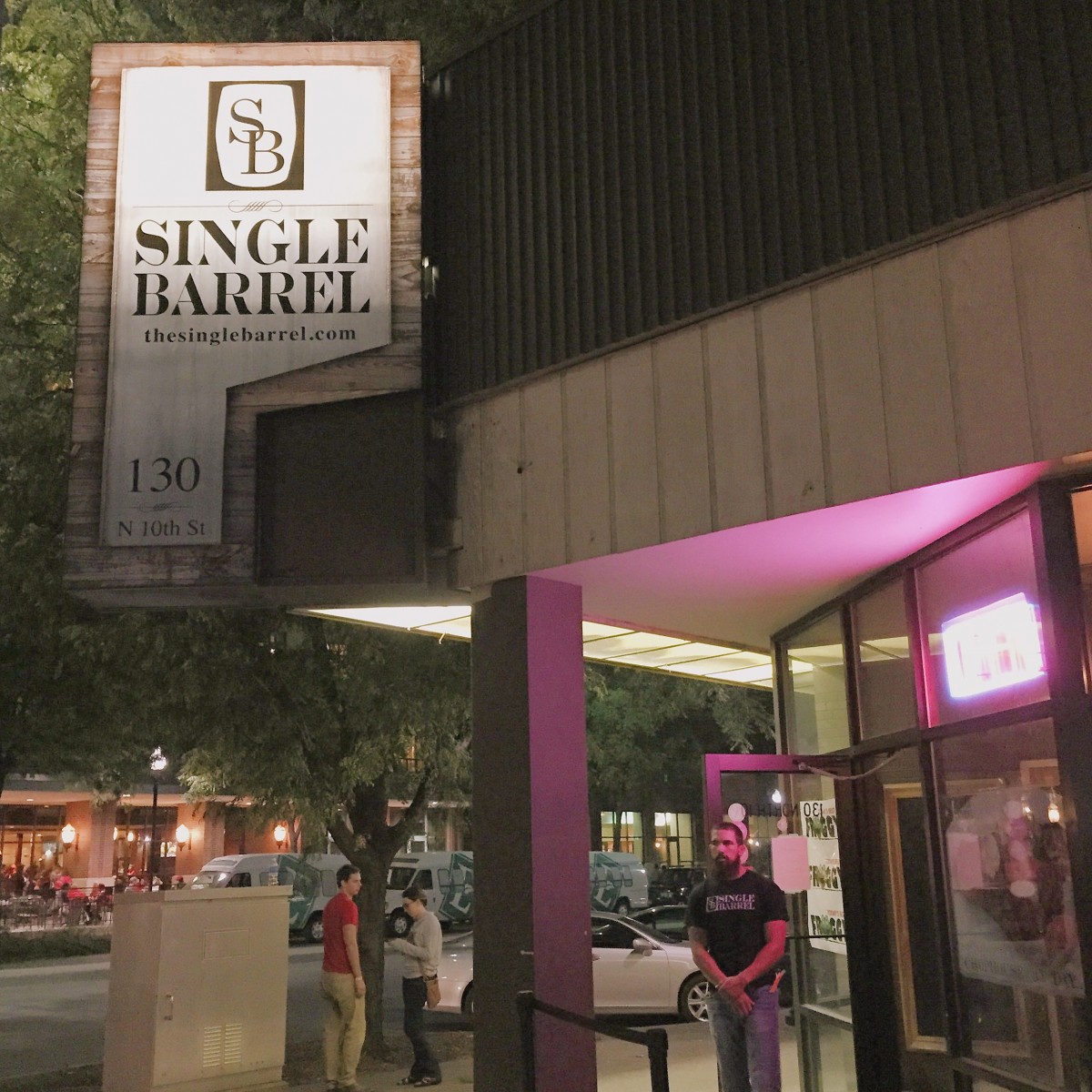 After Junkstock Josh and I headed up to Lincoln to catch the end of the Husker game and check out Single Barrel. They were just named one of the 75 best bourbon bars in the country. When they invited me to stop by and try out their food and drink for myself I was very excited. It's pretty cool to have a bar win such a big award so close to home!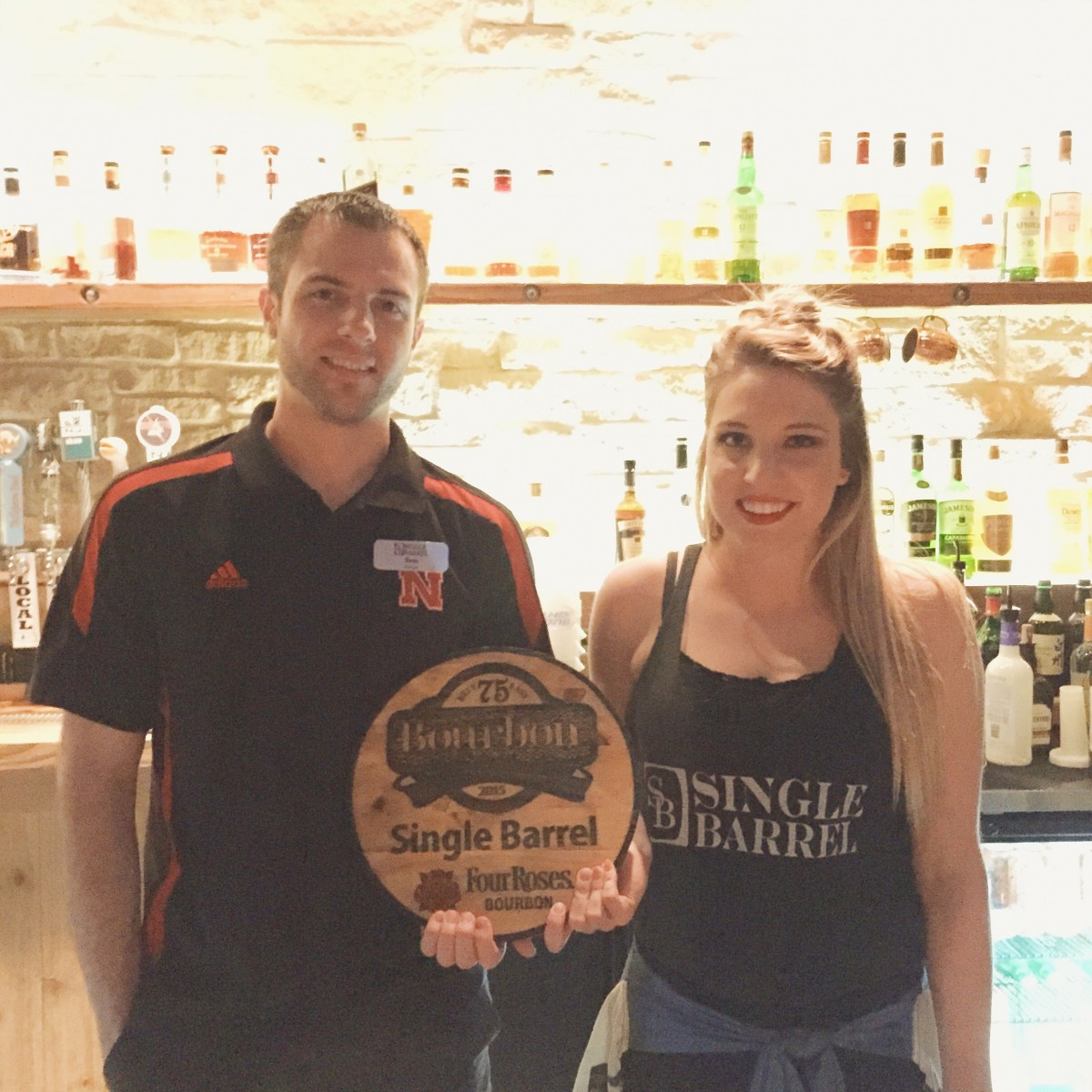 While we were there we met Tom Benes, the general manager, and Kait L'Archevesque, the head bartender. They were both so knowledgeable and helped make our experience a great one. You can tell they love what they do.
Single Barrel is a Nebraska chophouse by day and a whiskey bar by night. And on game days they are the place to go to watch the Huskers play. They're also a great place to go to hear some talented musical acts. While we were there the Sidetrack Band was playing. They're a Lincoln legend and had us laughing and singing along the whole night.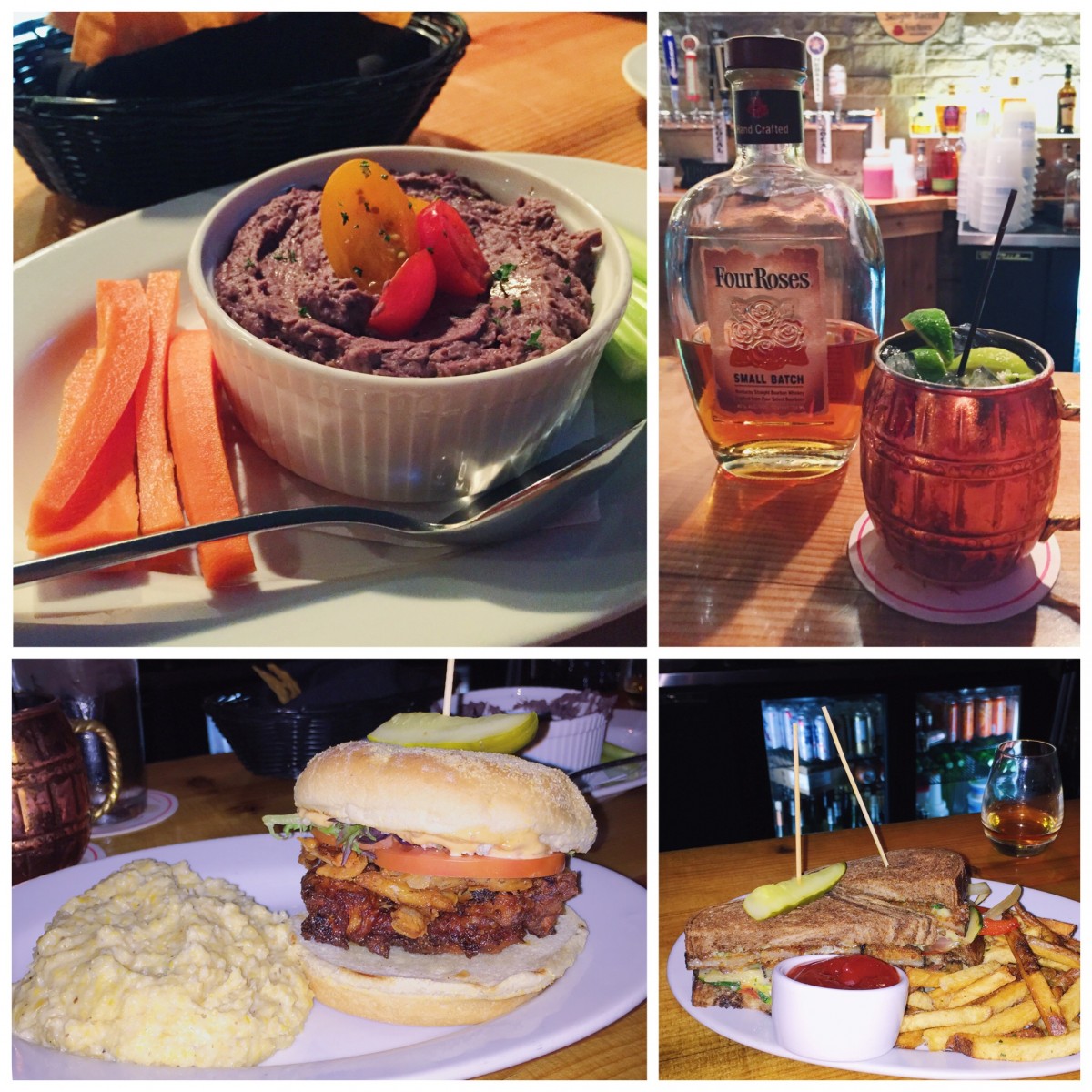 As awesome as the atmosphere is at Single Barrel, the food and drink are the real stars of the show. The staff knows their spirits and Chef Brandon Harpster is so good he teaches his cooking skills at local colleges.  I had a mule made with Four Roses Bourbon that was incredible! And I cannot rave enough about my Party Fowl sandwich. I would drive the 50 minutes to Lincoln to eat that sandwich and maple black pepper grits again any day. Josh loved his veggie sandwich with eggplant chips and we both went to town on the black bean hummus. When I think of bar food I usually think of cheap, greasy food that you only really eat when your drunk. Single Barrel serves freaking delicious, high-quality food that I would want to eat anytime.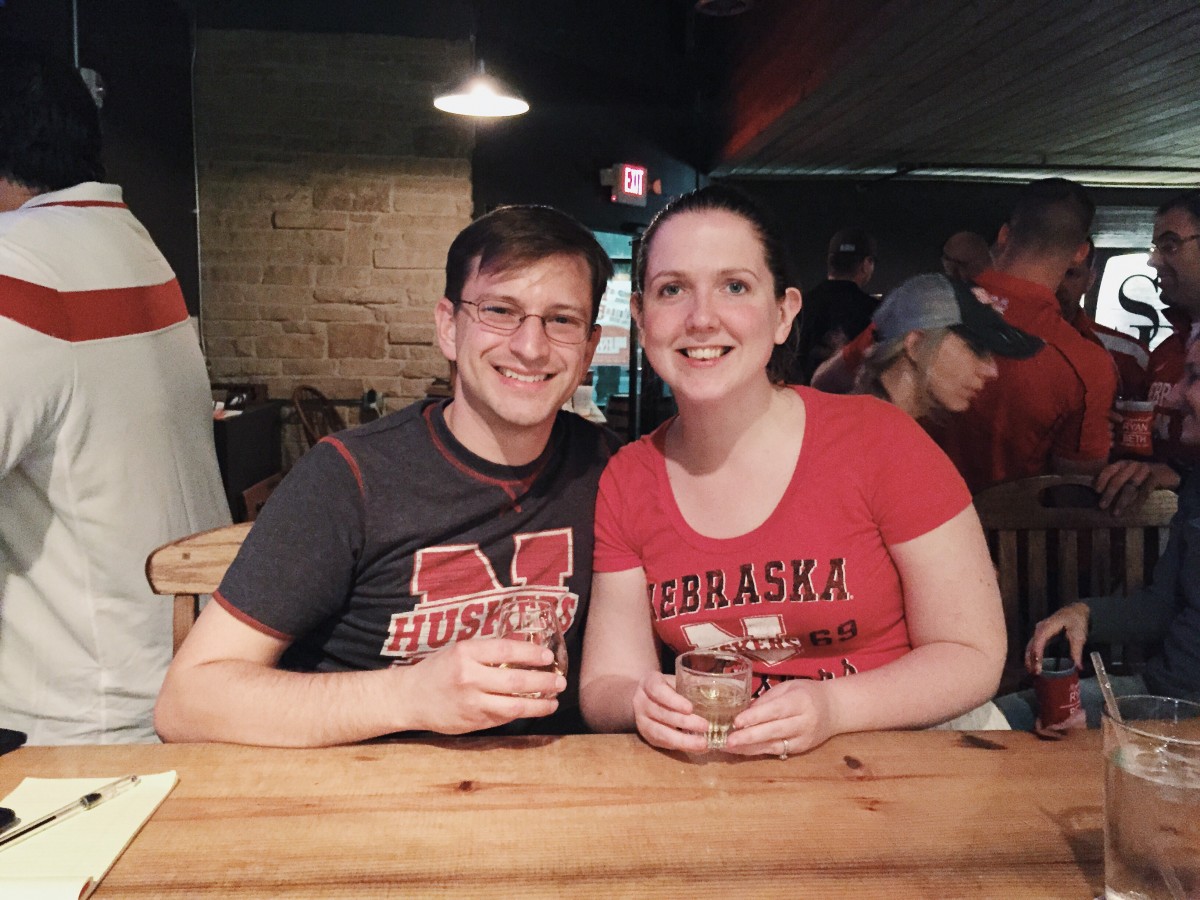 While our Huskers didn't win that night, Josh and I won by getting to discover a Lincoln treasure. Single Barrel strives to show guests the best of what Nebraska is. From the local food, to the top-notch drinks, to the friendly hospitality they absolutely succeed. If you find yourself looking for a place to eat in Lincoln I 100% recommend Single Barrel. Josh and I will definitely be back.
Macaron Making

Sunday was a much more low-key day than the rest of the weekend. I met up with Jordan, Joanna, and Heidi for a fun afternoon of girl talk and making macarons.

This was for a fun little project with Inspired Living Omaha that I can't wait to share with you guys. We ate a lot of delicious macarons and had a great time. It was the perfect end to a wonderful weekend.
Questions of the Day: Do you like bourbon? Have you ever cried seeing a singer perform? What was the highlight of your weekend?