Happy Monday guys! How was your weekend? Mine involved a lot of fun time with friends and went by entirely way too quickly. I hate it when that happens. Don't forget to link up to your weekend at the bottom of this post! Here's what I was up to this weekend: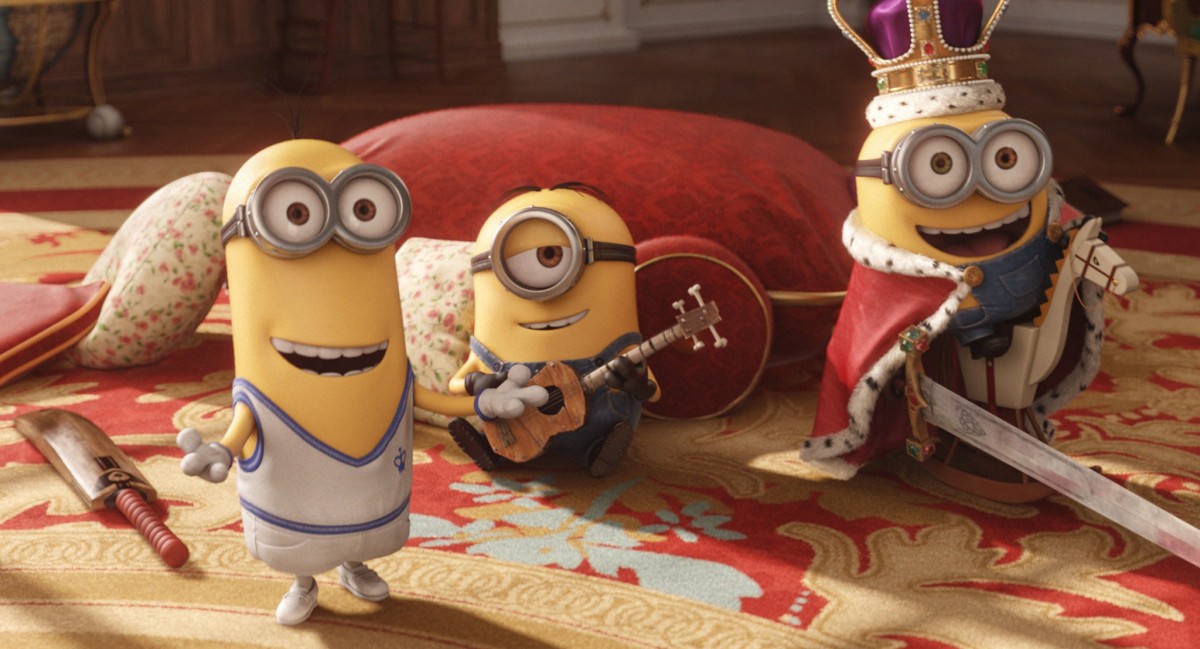 Josh and I went to see The Minion Movie on Friday. We thought it was super cute and a good movie, but nowhere near as good as Despicable Me 1 & 2. I can't believe I'm saying this, but unless you're a diehard Minion fan like I am, I'd recommend waiting to see this until it comes out on Netflix. That said, we had a great time and I'm so glad I saw it in theaters. Also, Bob is my cartoon character soul mate.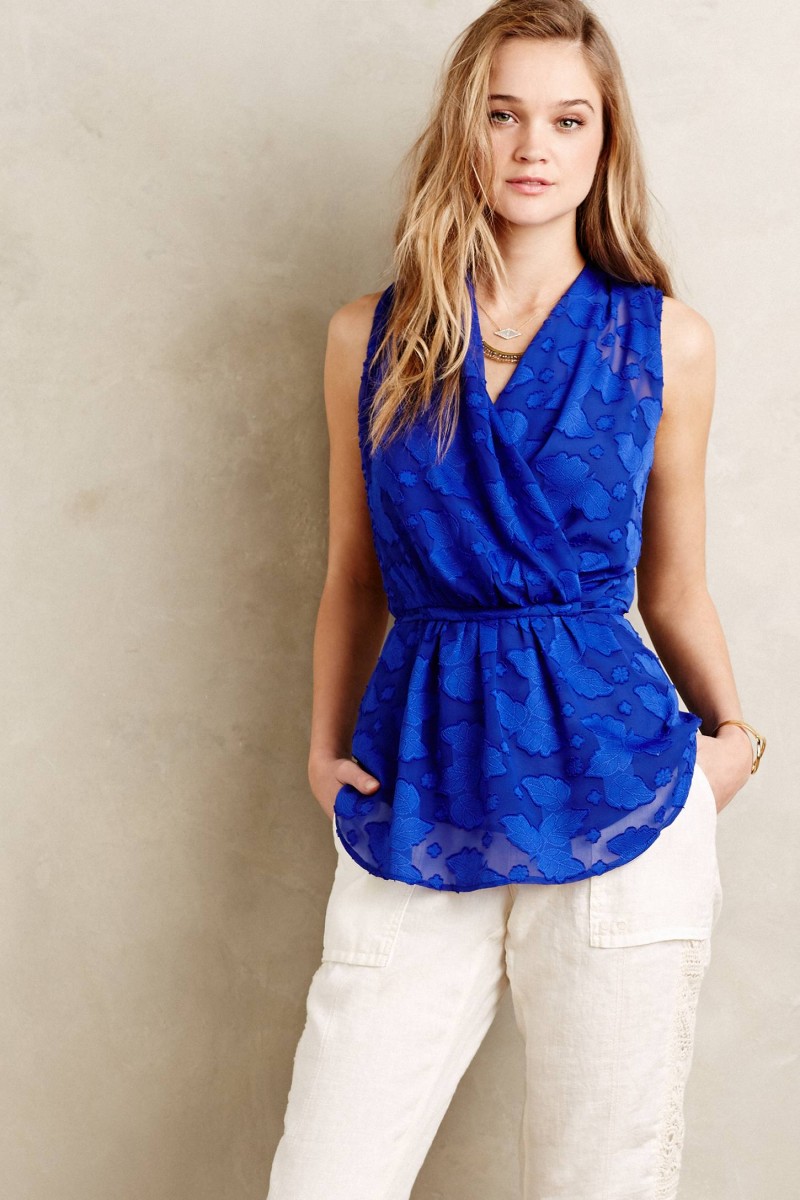 Saturday morning Josh and I headed over to Borsheims to have my watch resized. While I was there I noticed the mall was having crazy summer sales in the atrium of the building. I naturally had to check out Anthropologie's sale items and picked up this Edria top. I'm in love with the rich blue color. Other sale items I loved included this pineapple scarf and this tufted skirt. So cute!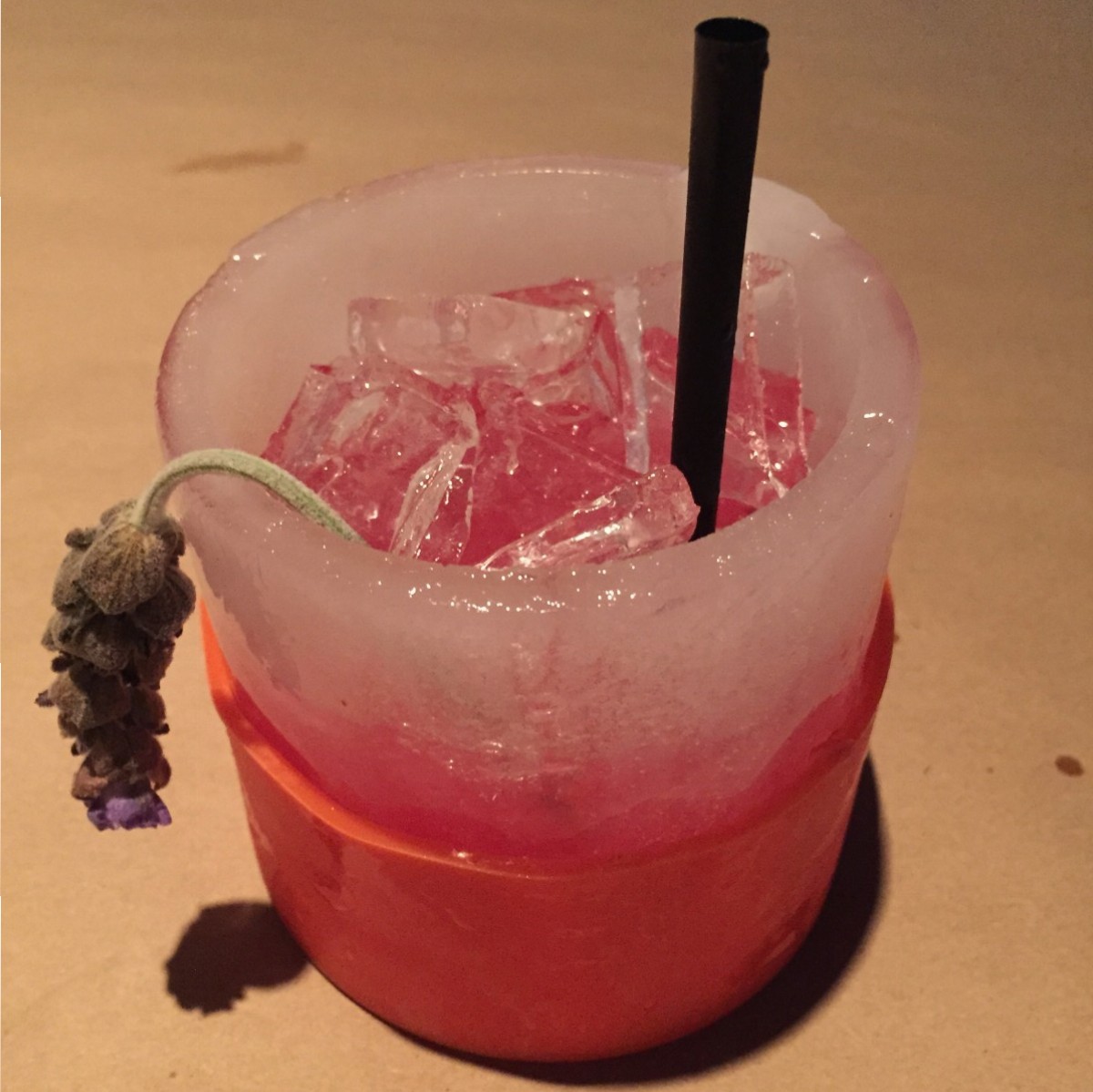 After shopping, Josh and I decided to pick up a quick lunch at Bonefish Grill. He ordered this cool ice cube cocktail that I had to try. It was a little too sweet for my liking, but such a cool experience. I've never drank from a glass made out of ice!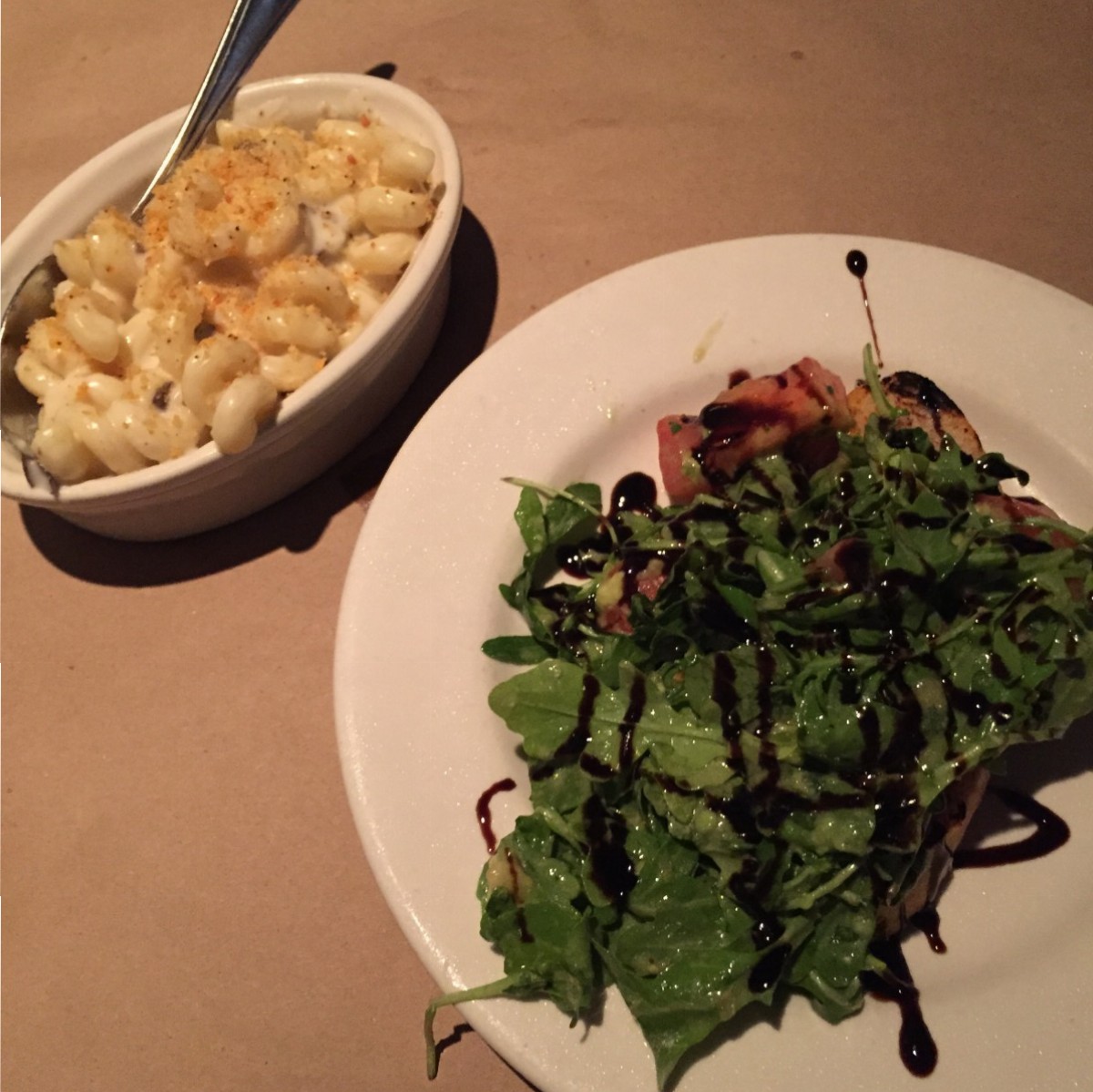 For lunch we split the arugula salad and truffle mac and cheese side dish. These are my two favorite things on the menu!
After grocery shopping and braving the craziness that is Costco on the weekends, Josh and I went to Harney St. Tavern for a drink. He had been wanting to try this place for months, so it made for a fun little mid-afternoon date.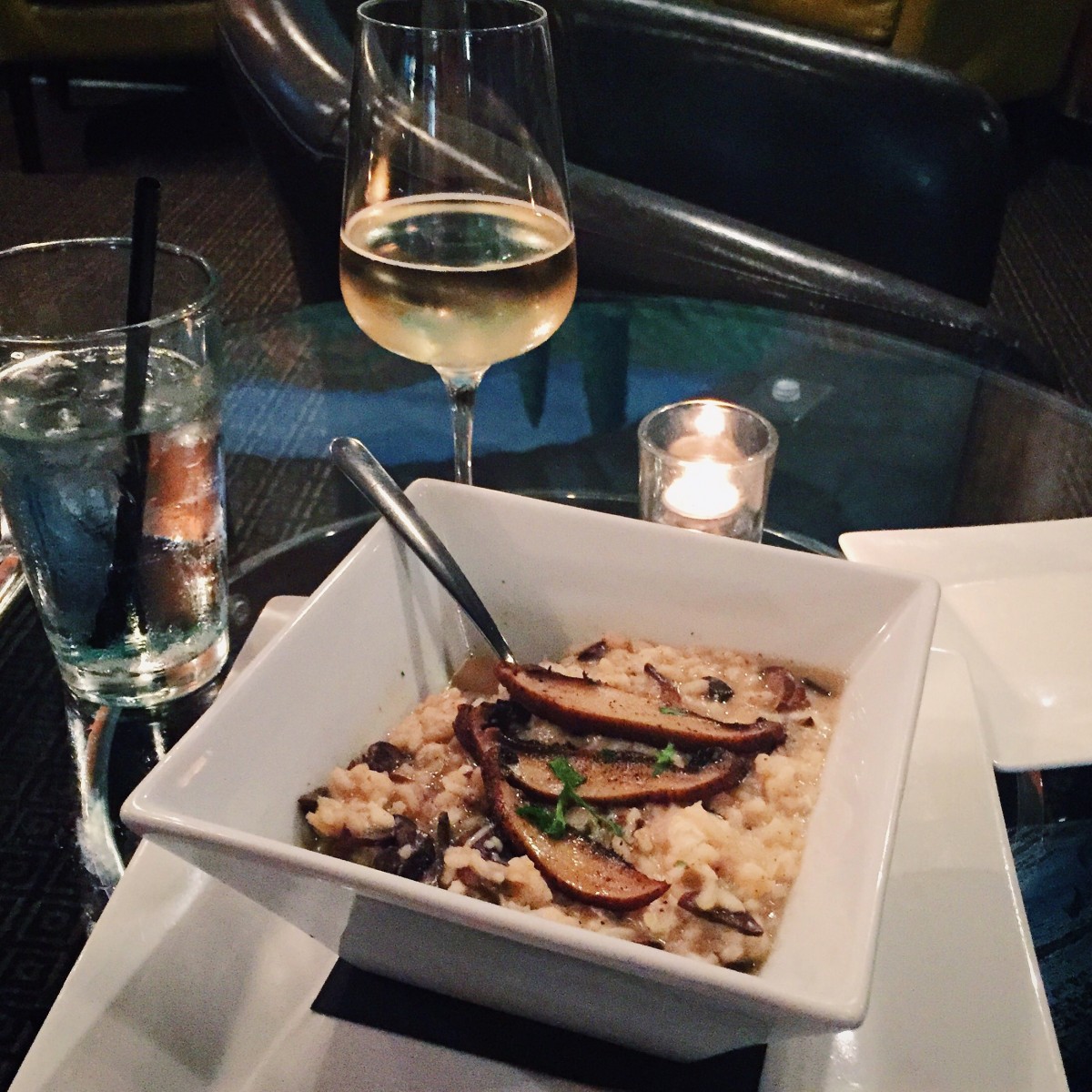 Saturday night was girls night with my friend Erin. We met up at Nosh for drinks and a late dinner. My moscato was fabulous, but my risotto was way too salty. Their food is normally on point so I'm chalking it up as a fluke. We were drinking and having a blast so I ate it anyway. 😉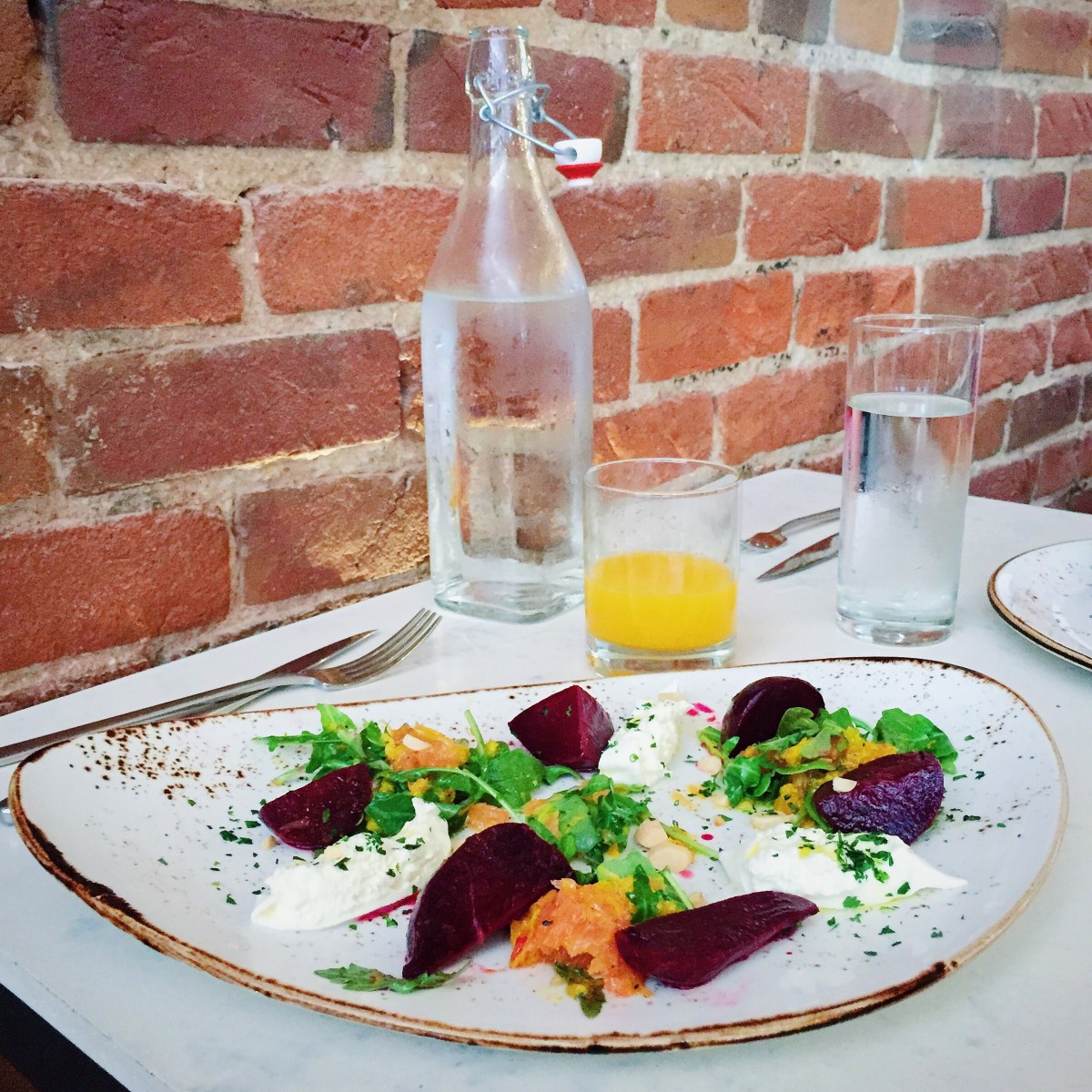 Sunday I met up with fellow-blogger Kathleen for brunch at The Market House. It's a new restaurant in downtown Omaha that is owned by the same people as my beloved Over Easy. (<— The best breakfast place in Omaha.) I had such a great time getting to know Kathleen better and enjoying this super fresh beet salad.
And these cheese grits. Because ordering a salad is the perfect excuse to order a side of grits. 😉 These were the bomb dot com and I'm pretty sure I will just order and inhale these next time as my meal. Seriously, they're that good!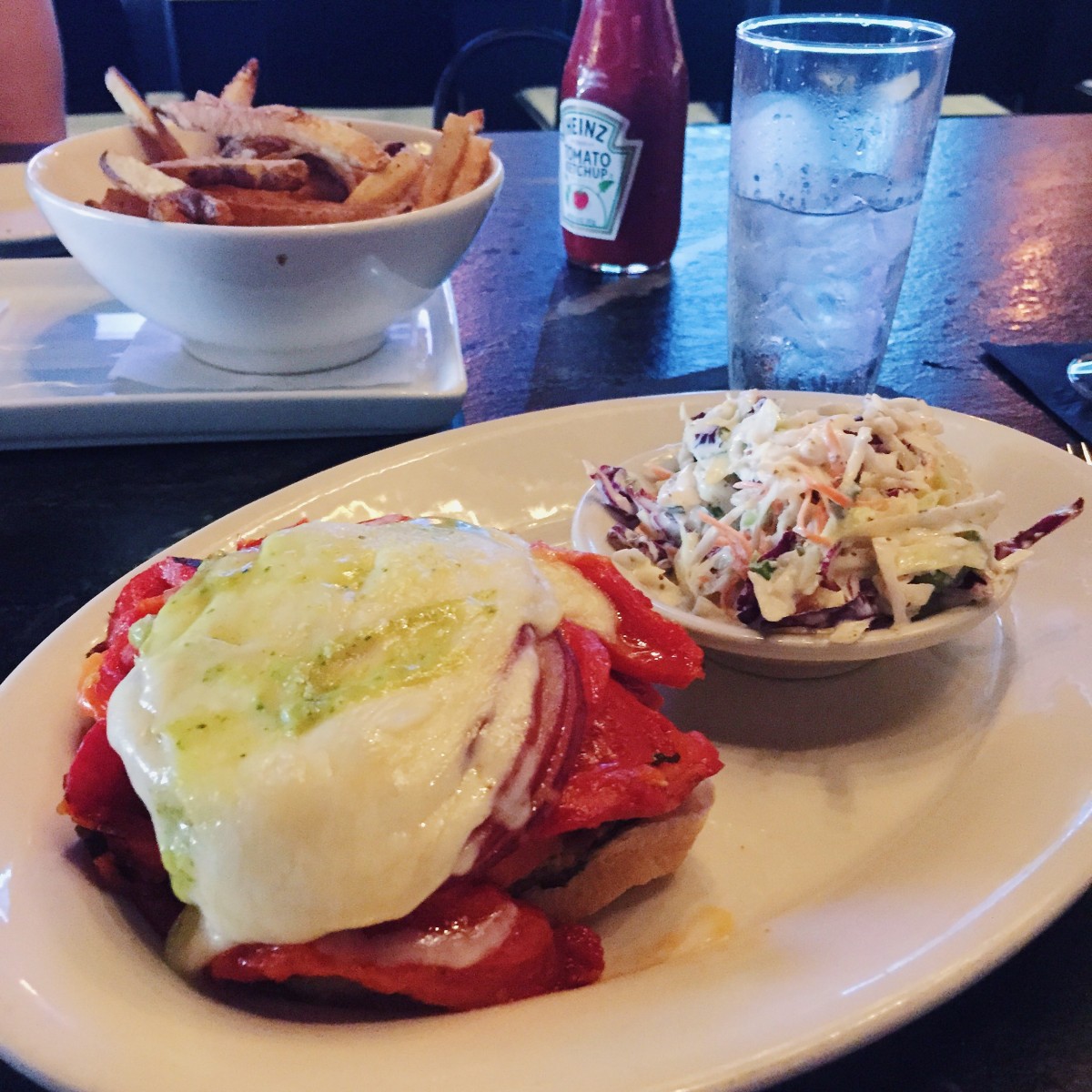 So after brunch on Sunday I went home and was just hanging out, doing some blog work, and getting ready for the week when my friend Molly asked about evening plans. While realizing this was kind of a food-overload weekend, I was really excited to hang out with her and Erin. We met at Jams and I had a pile of veggies with cheese smothered on top. It was a pretty fantastic way to end a Sunday.
Questions of the Day: What was the highlight of your weekend? Was it crazy hot where you were too? Did you eat anything particularly delicious this weekend?