One of my favorite things I love to do when I travel is to find and taste the authentic food of that area. There's nothing like eating gooey butter cake in St. Louis or a slice of pizza in New Haven. There is so much good food in this world and I love learning about and trying it all.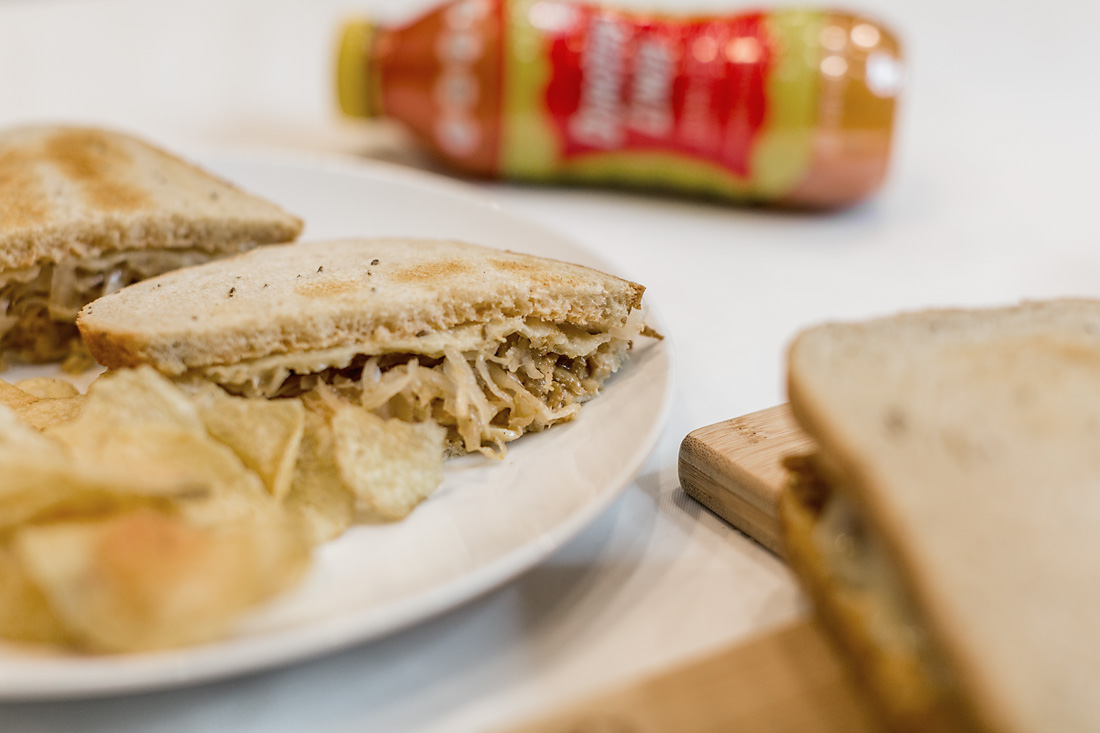 In Omaha, one of our claims to food fame is the Reuben. It was invented right here at the Blackstone Hotel as a satisfying snack for a late-night group of poker players. The sandwich was such a hit, it was added to the menu, and the rest is history.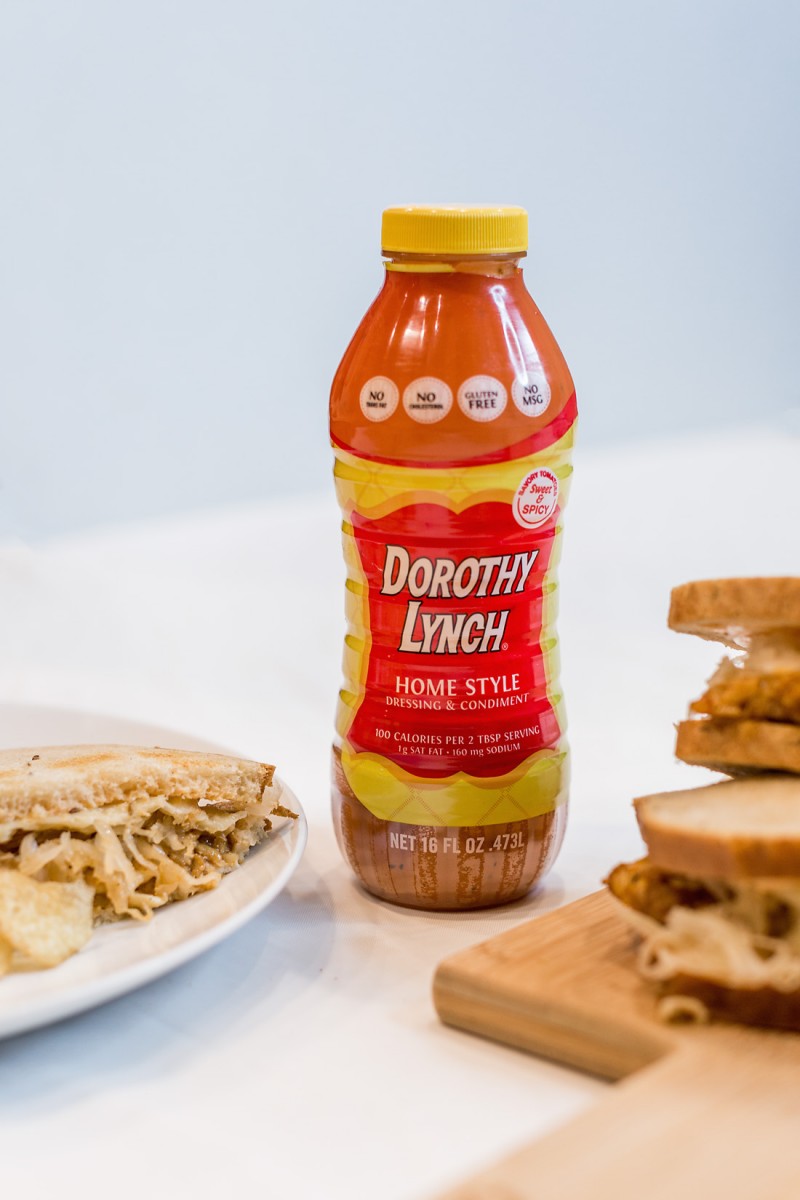 Being that I don't eat red meat, I wanted to create a version of the Reuben I could enjoy. And I wanted to do it with Nebraska's most famous dressing: Dorothy Lynch. Made right here in Nebraska, Dorothy Lynch Dressing & Condiment is iconic in this state. It's a tomato-based dressing that's thick and creamy, and equal parts sweet and tangy. It's incredibly versatile, gluten free, and available at many grocery stores west of the Mississippi, as well as online. It is also the perfect dressing to use as a base for making Reubens, veggie or otherwise.
I swapped out the traditional corned beef for delicious marinated tempeh. Tempeh is a vegetarian food from Indonesia made from whole fermented soybeans. It has a nutty flavor and hearty texture that makes a great base for a hefty sandwich like this. It's also low calorie and packed with protein, making for a healthy and satisfying meal.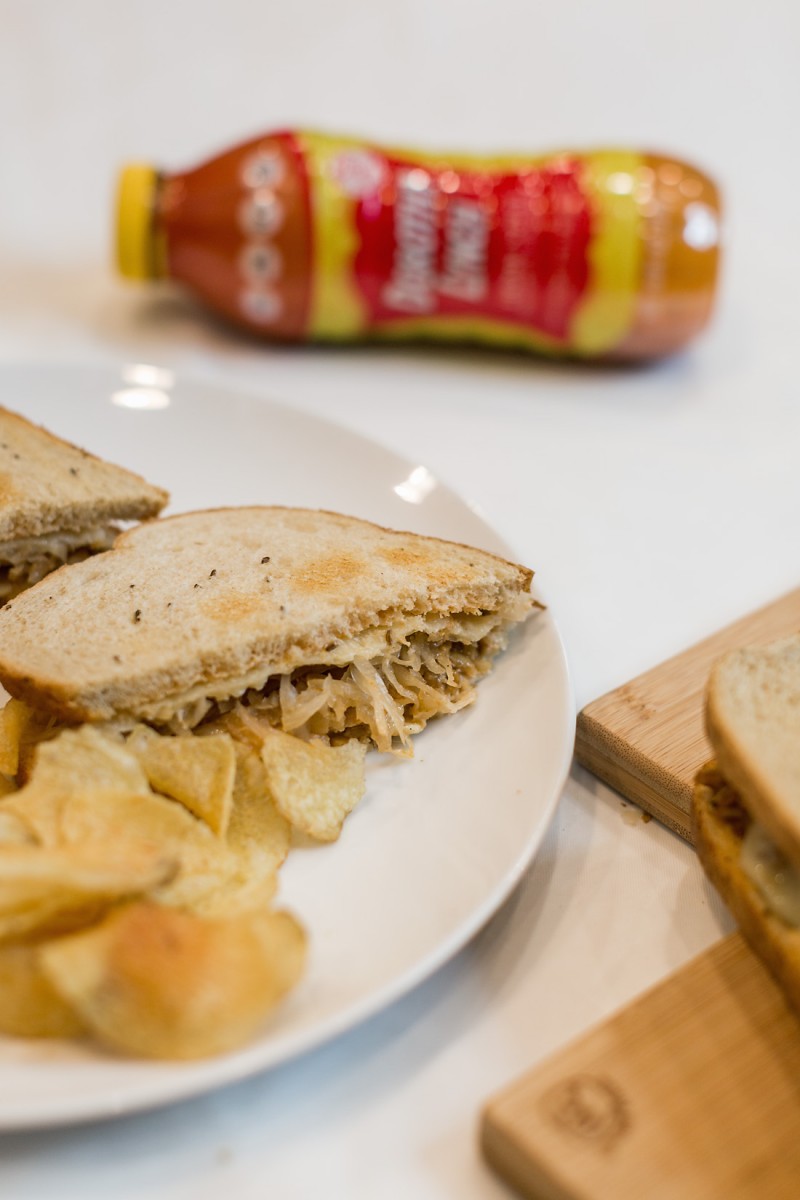 We need to talk about these Reubens for a quick second you guys. They are delicious. (And easy to make!) If you're not normally a sauerkraut and Russian dressing fan, you need to give these a try. The tempeh and Dorothy Lynch soften the harsher flavors of this sandwich in the best way. It still has the essence of a classic Reuben, but with a fresh twist. They're perfect for Friday night dinners during Lent and your St. Patrick's Day celebrations.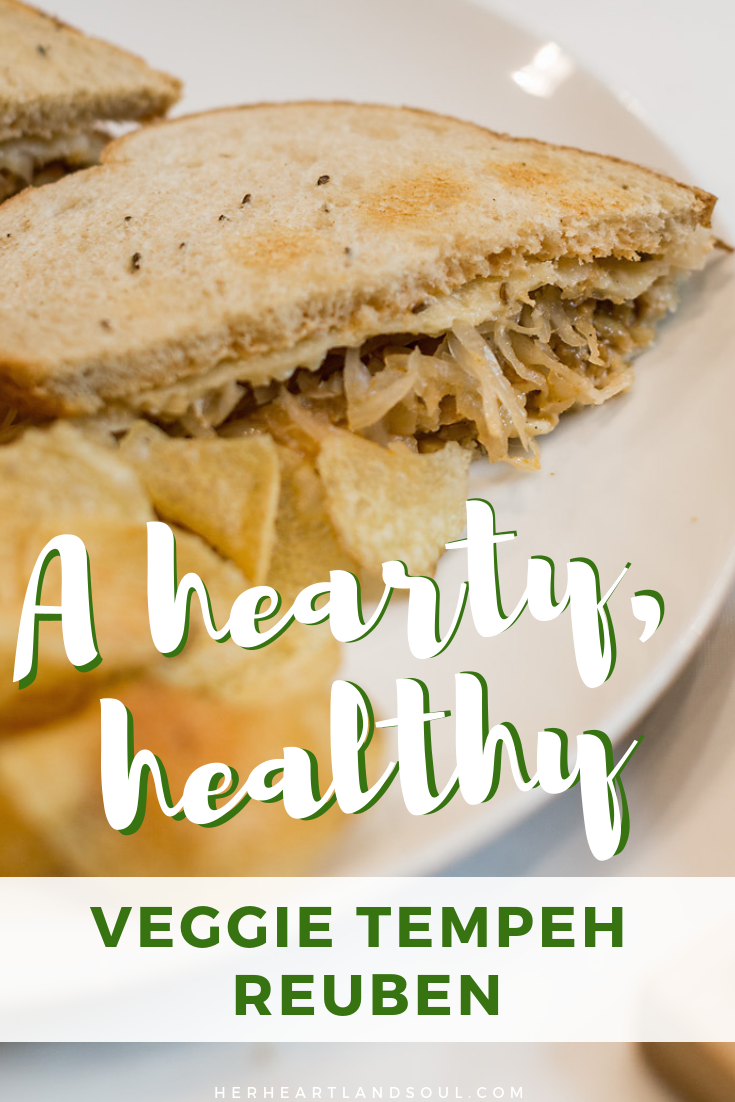 Pin me!
Veggie Tempeh Reuben Recipe
Makes 3 sandwiches
Ingredients
1 block tempeh
½ sweet onion, diced
2 cloves garlic, minced
2 bay leaves
2 Tbsp olive oil
½ Cup vegetable stock
Salt and pepper, to taste
6 slices rye bread
3 slices swiss cheese
1 C sauerkraut, divided into thirds
Dorothy Lynch Marinade (See Below)
Dorothy Lynch Russian Dressing (See Below)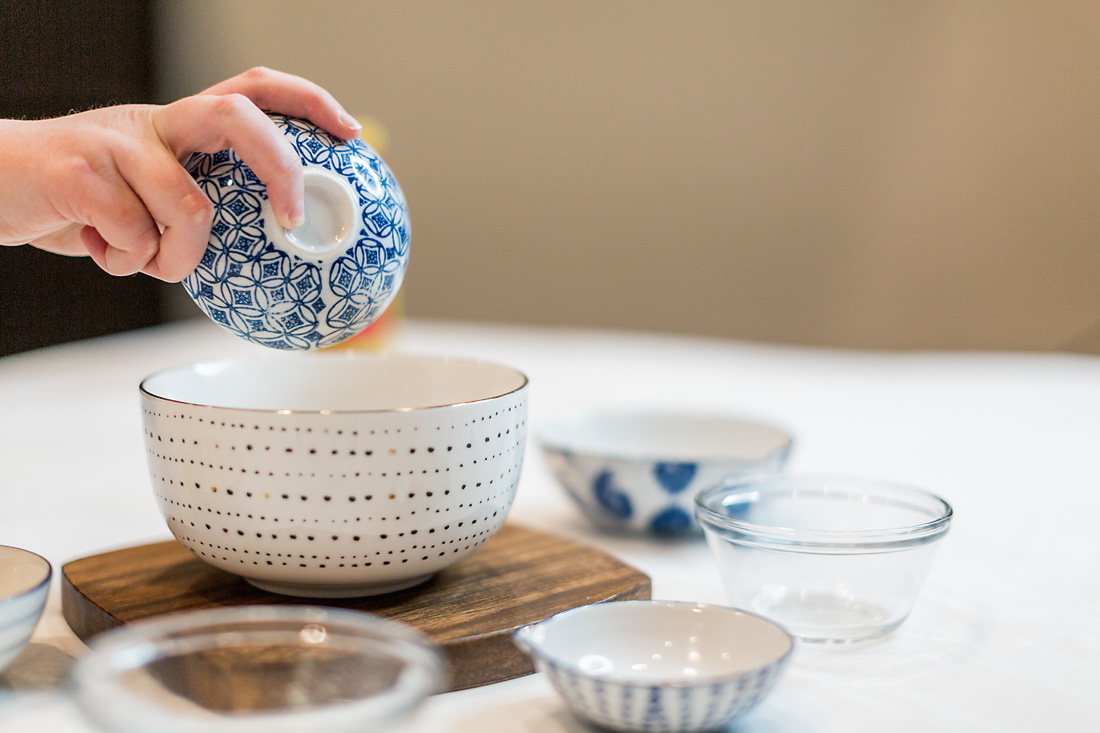 Dorothy Lynch Marinade Directions
Whisk together the following ingredients in a small bowl

2 Tbsp Dorothy Lynch
2 Tbsp white wine vinegar
2 Tsp soy sauce
1 Tsp sriracha
1 Tsp liquid smoke
½ Tsp coconut aminos
½ Tsp granulated garlic
¼ Tsp cumin
Black pepper to taste
½ Cup water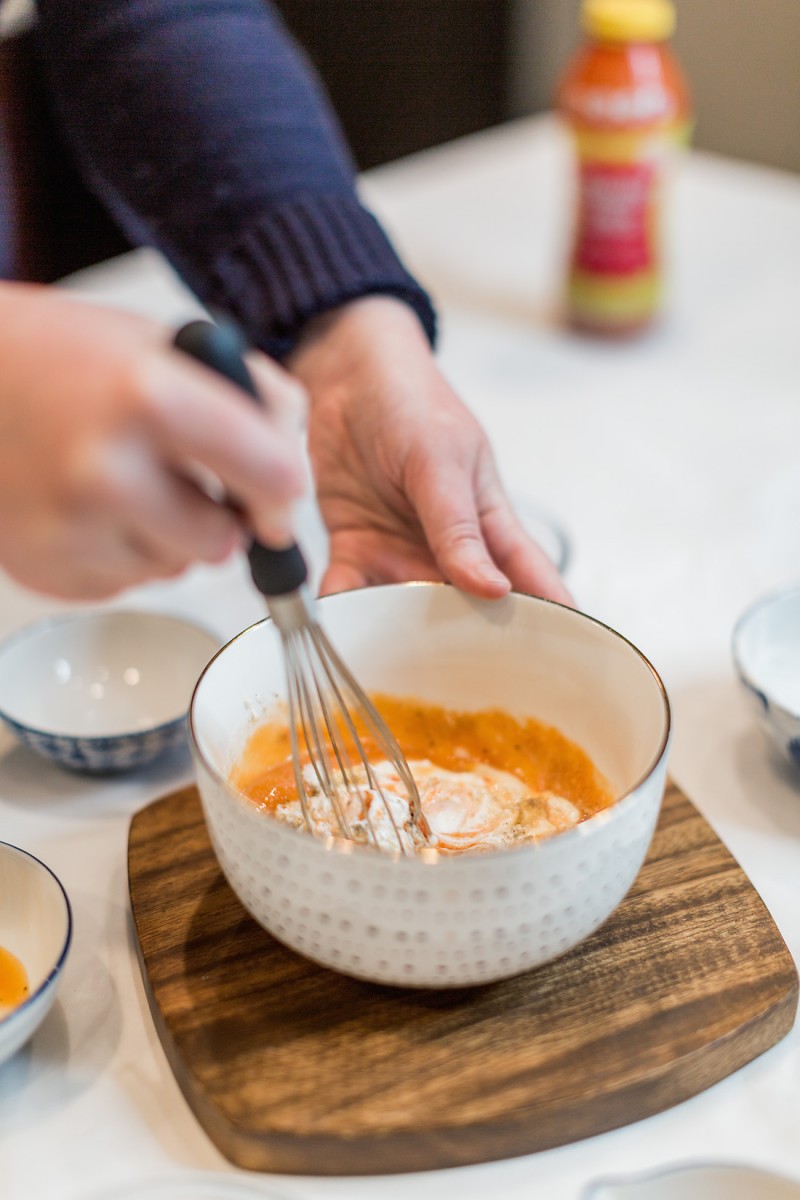 Dorothy Lynch Russian Dressing Directions
Whisk together the following ingredients in a small bowl

6 Tbsp low fat Greek yogurt
2 Tbsp Dorothy Lynch
½ Tsp Sriracha
2 Tsp apple cider vinegar
1 Tsp granulated garlic
1/4 Tsp ground black pepper
½ Tsp salt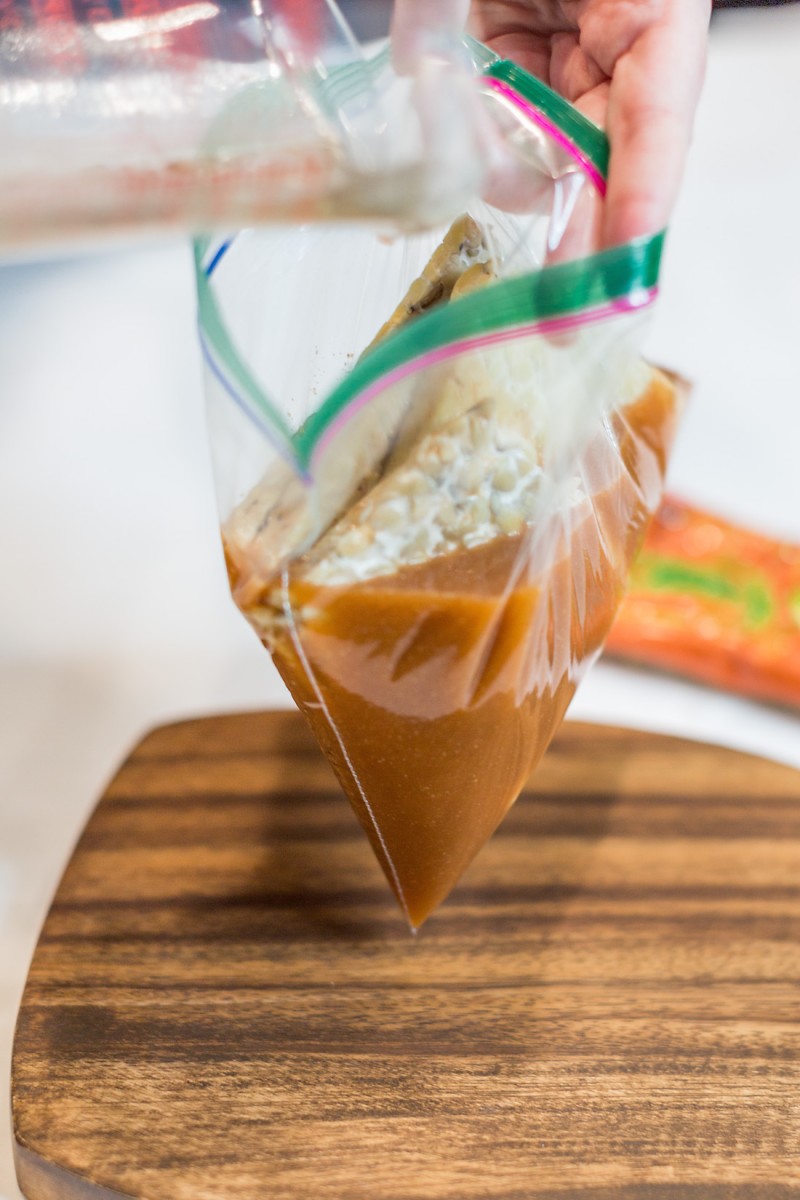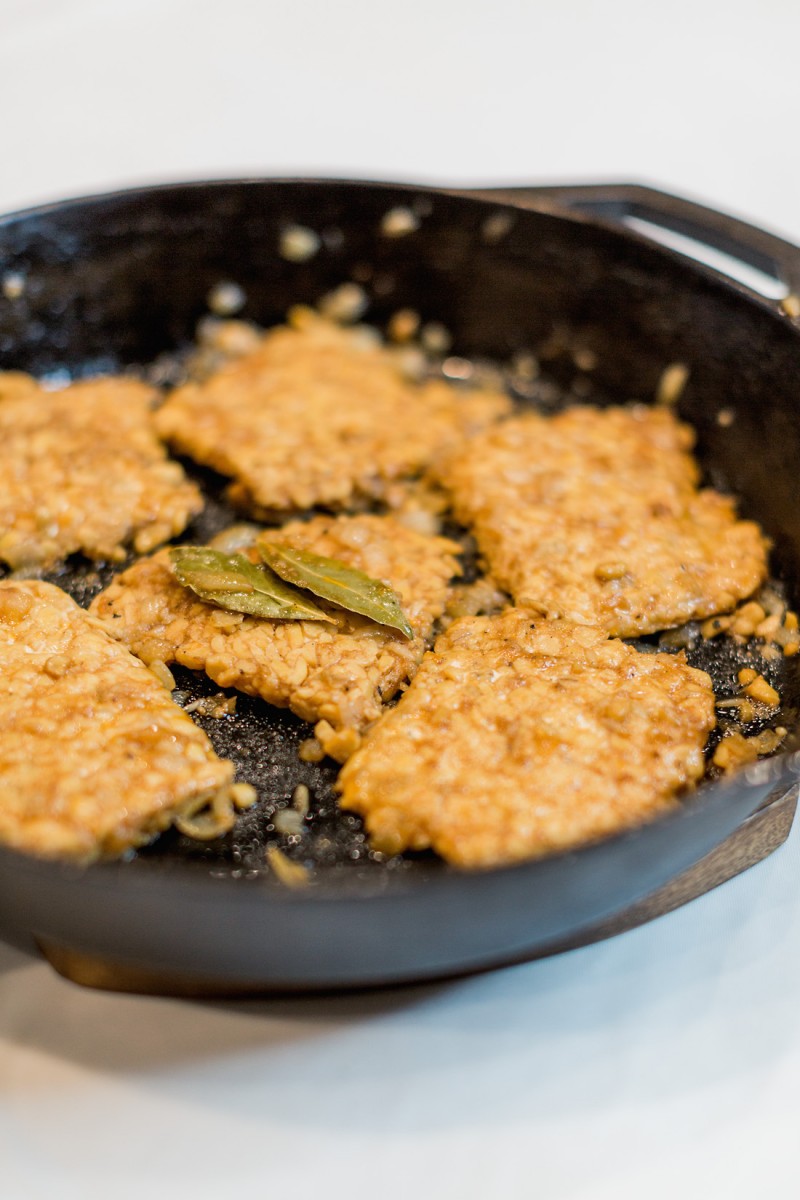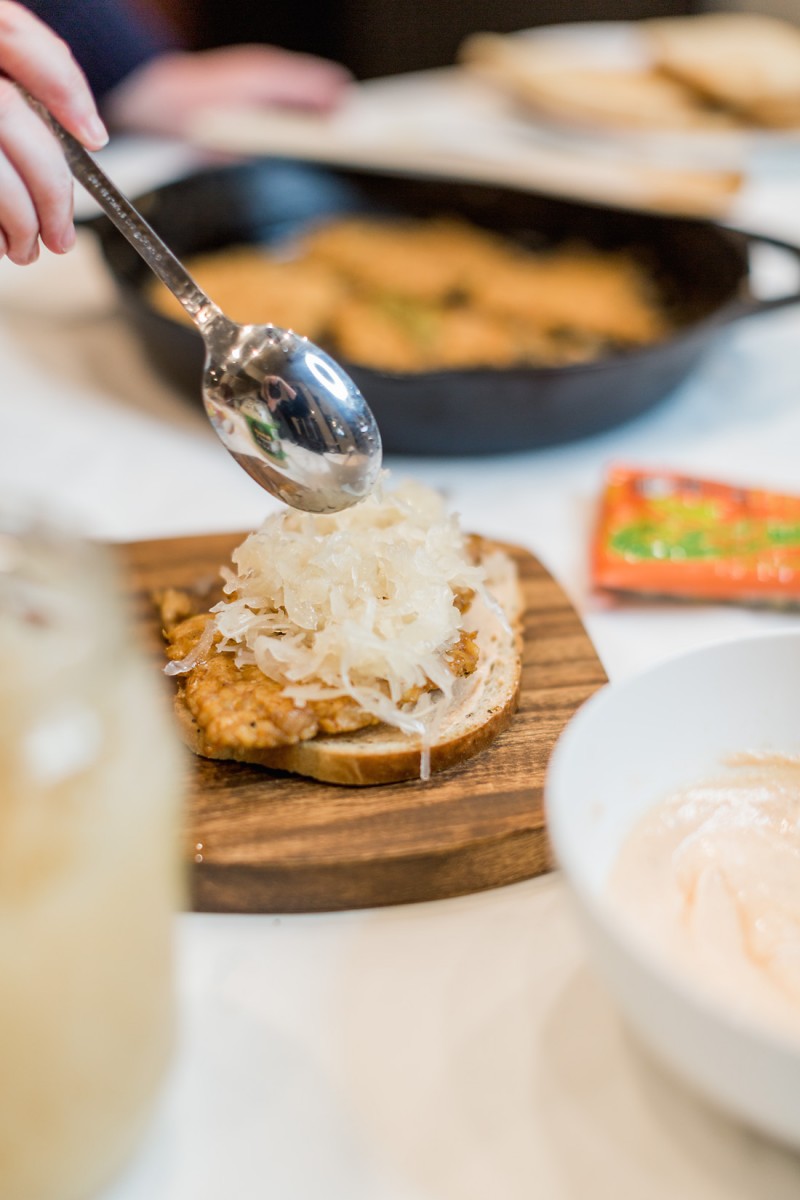 Tempeh Reuben Directions
Slice tempeh in half crosswise, then carefully slice each half into three thin slices
Place tempeh slices in a zip top bag and add the Dorothy Lynch Marinade
Let tempeh marinate for at least 30 minutes, flipping bag occasionally to ensure even coating
Heat two tablespoons of olive oil in a large cast iron skillet over medium heat
Add the diced onion and season with salt and pepper
Cook, stirring frequently, until onion is softened and lightly browned (about 5 minutes)
Add the garlic and cook, stirring constantly, until fragrant (about 30 seconds)
Clear an area in the middle of the pan and arrange the tempeh slices in a single layer, then pour in the remaining marinade
Add the vegetable stock and bay leaves, and bring to a simmer
Cook about fifteen minutes or until broth is mostly absorbed, flipping tempeh slices after about ten minutes
While tempeh cooks, preheat broiler to 500
Lightly toast six slices of rye bread
Spread Dorothy Lynch Russian Dressing evenly on each slice of bread
Place three dressed slices of rye on a baking sheet and top each with two slices of tempeh and some of the cooked onions
Top tempeh slices with sauerkraut and swiss cheese and broil for 2-3 minutes, or until cheese is melted.
Remove from broiler and top sandwiches with remaining slices of rye
Cut each sandwich in half and serve with your favorite potato chips
Enjoy!
A big thanks to Ashley for the fabulous photos and video in this post!
Questions of the Day: Are you a Reuben fan? Have you tried Dorothy Lynch before? Does this recipe sound like one you would enjoy?
Thanks to Dorothy Lynch for sponsoring this post! For more delicious recipe ideas, check out their online recipe catalog.